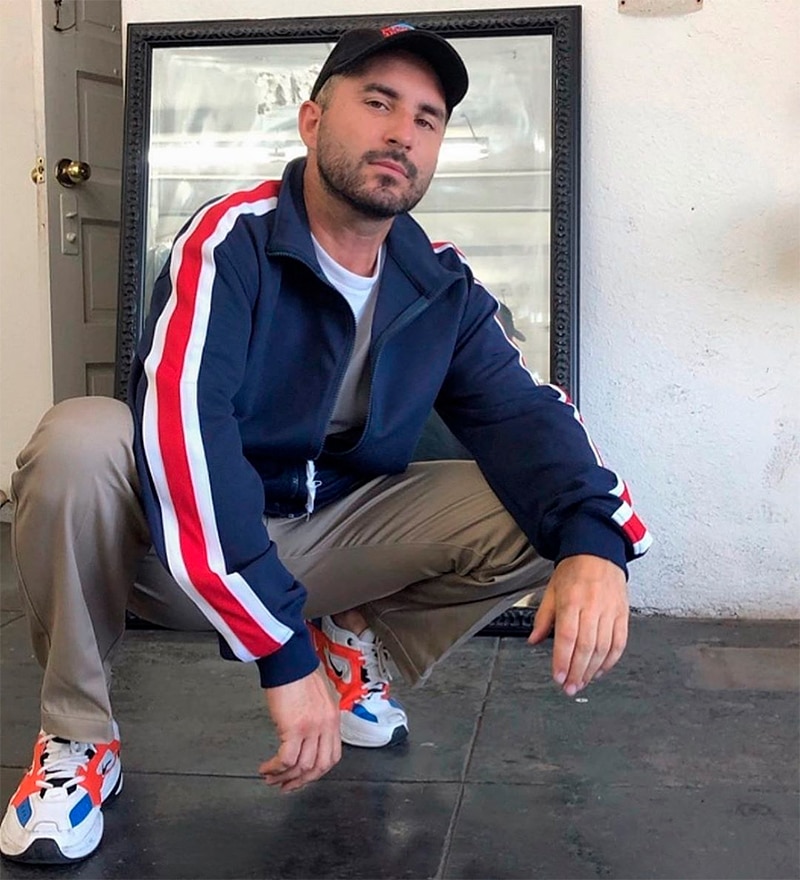 Rémi Ferrante
Rémi Ferrante is a film photographer, creative, and filmmaker who has recently shot campaigns for Casablanca, Boyhood, Noon Goons, and Garçons Infidèles. Working between Paris and Los Angeles, there is no doubt that the two cities and cultures inspire him. He is also the founder of the "INTERNET BEST OF" Fashion Magazine and Agency: Blast. Meanwhile, he is inspiring us during lockdown with @leconfinelibere creating a community solidarity and comfort memes.
How did you venture into the business? 
As funny as it may sounds, I started photography randomly, as a pure necessity job. I went to buy some film once on holidays in southeast France, I noticed a sign in the store saying "Hiring Photographers". The job consisted of shooting black and white film of people in the street and on the beach and issuing them a ticket each time. Tourists could after hand come see the contact sheets at the store and buy a print if they like. I was paid only on commission and I didn't do so badly. This was the most accelerated teaching of photography I got, and maybe the only one. Then kept on doing this in multiple French cities, like in the French Alps. It can sound very poetic and anecdotal, but it taught me a lot about the spontaneity of film photography; this is why today I exclusively shooting on film.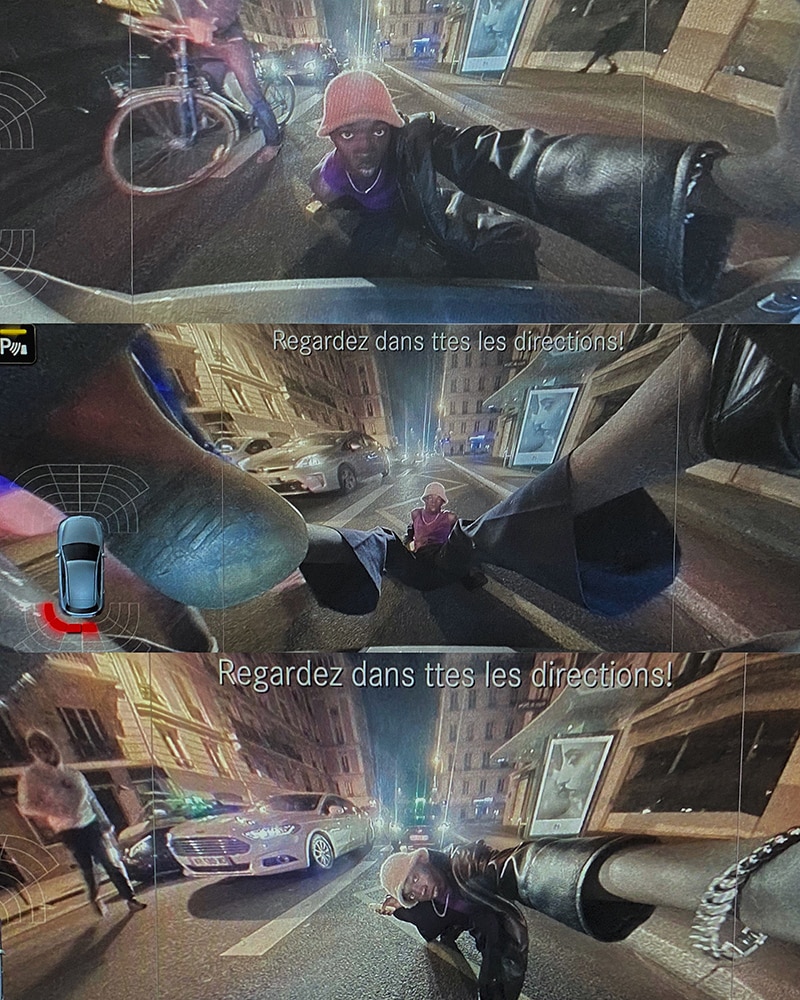 Most importantly, as there have been major changes that evolved the approaches and lanes across the business, how did you "make the cut?" 
I've always been looking to be at the right place at the right time somehow if it even means something. There are a lot of very young freelancers and photographers denigrating that working for exposure doesn't pay rent. And I actually worked a lot for exposure myself, while showcasing my own thing on social media. There are possibly the same people who could spend hours on a TikTok, just for the Clout. I'm sure that the experience gleaned on the way is more valuable than the clout. It's very hard to live your passion at the beginning and to grow as a professional between necessity and envy. I'm sure there are still ways to find a good balance in your life choices, with a major variable for everyone, which is time.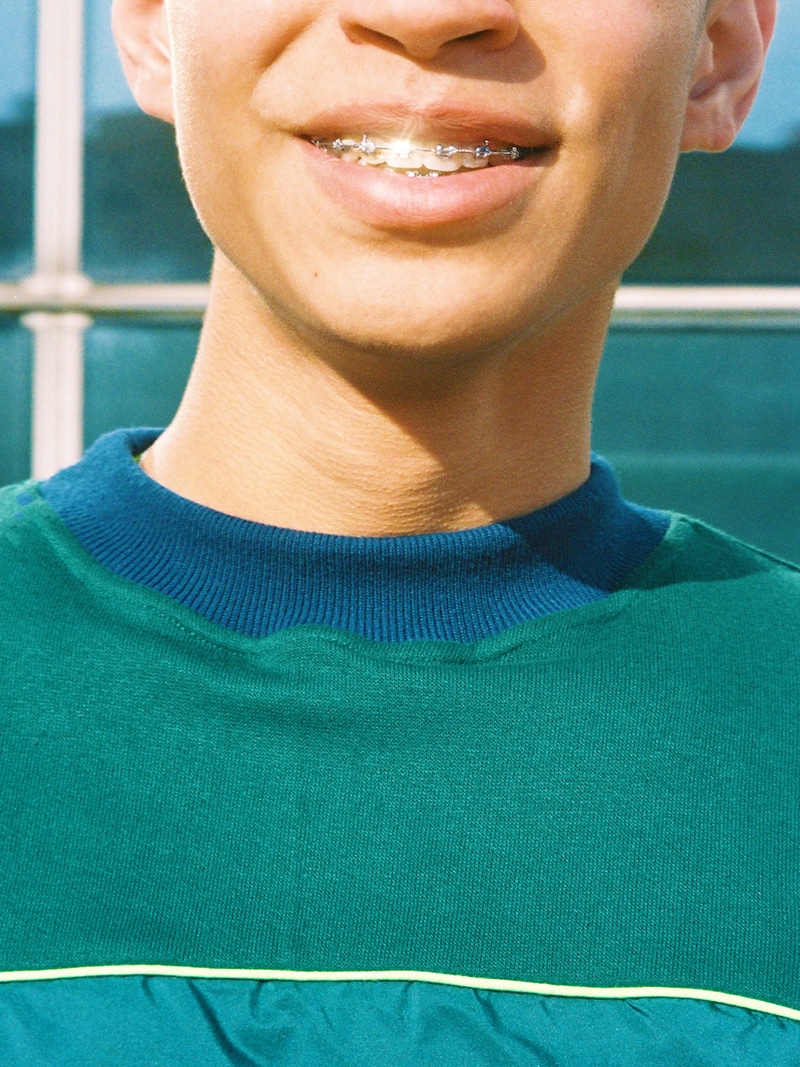 I had to look up "Clout", thanks for my word of the day! What drew you to delve into the creative façade of the industry?
I studied applied art and artistic communication in early 2000 in the south of France. I've always been a skater pretty much and loved taking photos of the local contests in my own town Montpellier, then I drifted into making electronic music and going to raves and organized some outdoor parties with a bunch of friends. I remember that coinciding with the start of social media, before Myspace actually. I started at this time an account on Fotolog instead of going on Flickr which I found being a little dull and not fun. Fotolog was maybe the premises of what Instagram is today, with a limit of only a post a day! I started to see what Paris alternative culture was like at this time thru Fotolog, and then later thru forums and Myspace. It was actually very exciting being able to play around with this new tool that was "Internet".
I then moved to Paris 12 years ago. At this time I was running a sunglasses brand made 100% French vintage. Back then, I was one of the two brands like that, available online. One of them was SUPER sunglasses. That boom of creators doing their own little brands online, at this time, was called personal branding. I won a Myspace fashion contest and got invited to show my collections on a fashion trend show, where I started to meet friends and cool people.
From there I started to go out and being invited to parties, always bringing my camera. One of those cool people was Patrice Meignan, who created Intersection Magazine in France, and brought me almost the next day to his advertising agency, L'Ecurie. I worked with him as a factotum creative, basically around the car industry problematics. It was the beginning of the digital content. I learned a lot from that experience, and how having your own media embed to your agency is doubtlessly a great added value, and opens a huge creative field.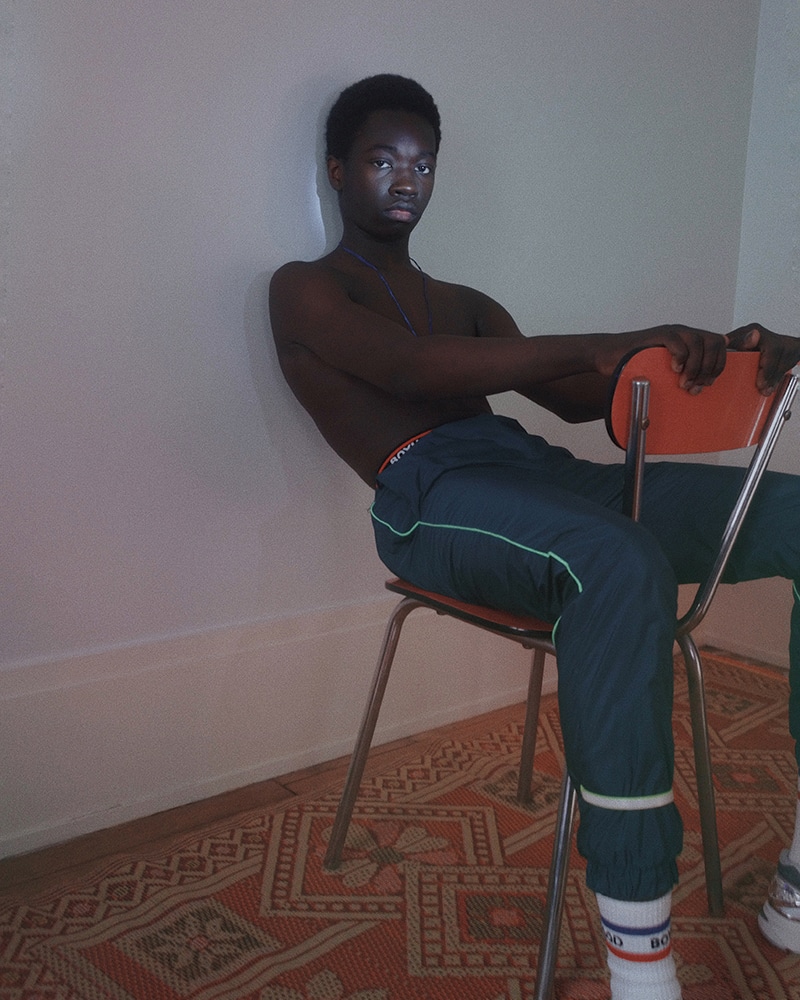 In times of turmoil and global disruption, do you feel fashion is taking the right steps to change for the better? 
Nature basically fired everyone! Let's thank nature for that. We must appreciate this time to come back stronger as a society. I see a lot of people talking about slowing down, everywhere in the industry. An industry that was very disconnected from real life's problems, disconnected from the world, narrating their own storyline without really making anyone dreaming anymore. Everyone felt that things were going out of touch, but no one knew how to stop the train. Some big Maisons' fashion shows became outrageously expensive for a 15-minute show. Do we really need that anymore?
I think for now it's a time to ask ourselves the good questions and act instinctively, without looking too much back. It's a time of reinvention, and those who look back are in denial. We won't go back to a "before". The industry will have to shrink a bit, and companies must act more locally. 
Could we elaborate on the measures that fashion could enact in order to thrive for a much better environment? 
There are a lot of examples of sustainable brands out there, take the example of a brand like Everlane because it's a young American brand with the highest growth. Since they started they have been a proponent of transparency and sustainability, and are developing less references but, meaning full products. They have been less exemplary on the worker's side lately. But they are not an isolated case, every single company is touched by this crisis. Doing less collections and think more in capsules is a way to limit excess inventories. Think locally, recycling, cutting leathers, and animal products. Like Casablanca will soon be using 100% Vegan materials. Not only brands will have to reinvent themselves totally but they will have to be the leader of that new momentum. And I'm sure that every business will have to choose that path, or will collapse, like the global economy.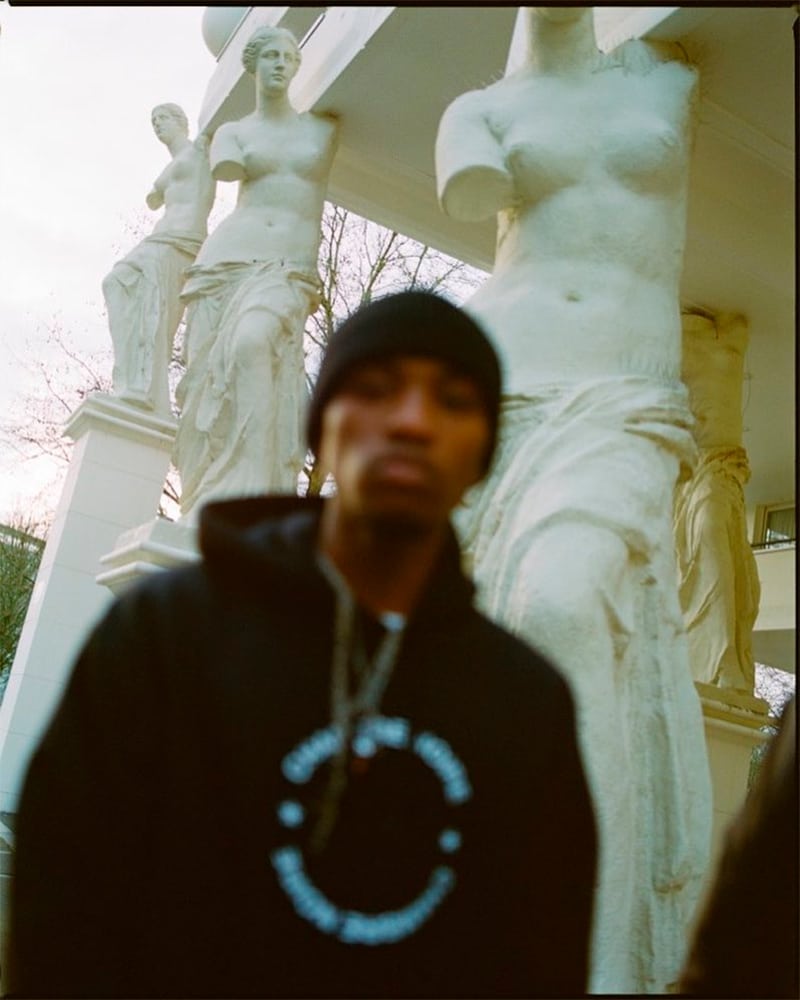 Touching on the cycle of fashion (and its occurrences)-do you believe that the current Covid-19 condition will hinge something revolutionary and trigger a radical scheme of progression?
It's a good case, worst-case situation. The pandemic accelerated things for sure. I prefer to look at the brighter side because we need optimists now more than ever, right? Changes are already there, as we have a foot in the after already. And brands have to communicate that now. How? Certainly, we will not consume print media like before for example, but that just got accelerated, as we all know how the printed press was struggling before. One thing, in the middle of others, that made me laugh bad during the lockdown, was a very accurate meme with a photo of influencers at Coachella 2019, beside a group photo of Doctors in an ER in 2020. Basically saying that it was them the new influencers. It's undeniably true! There is a switch in the values we are carrying. And it starts from our hegemonic figures. It's a moment for brands to focus on those new values and change their storytelling, they cannot count on influencers to do that anymore.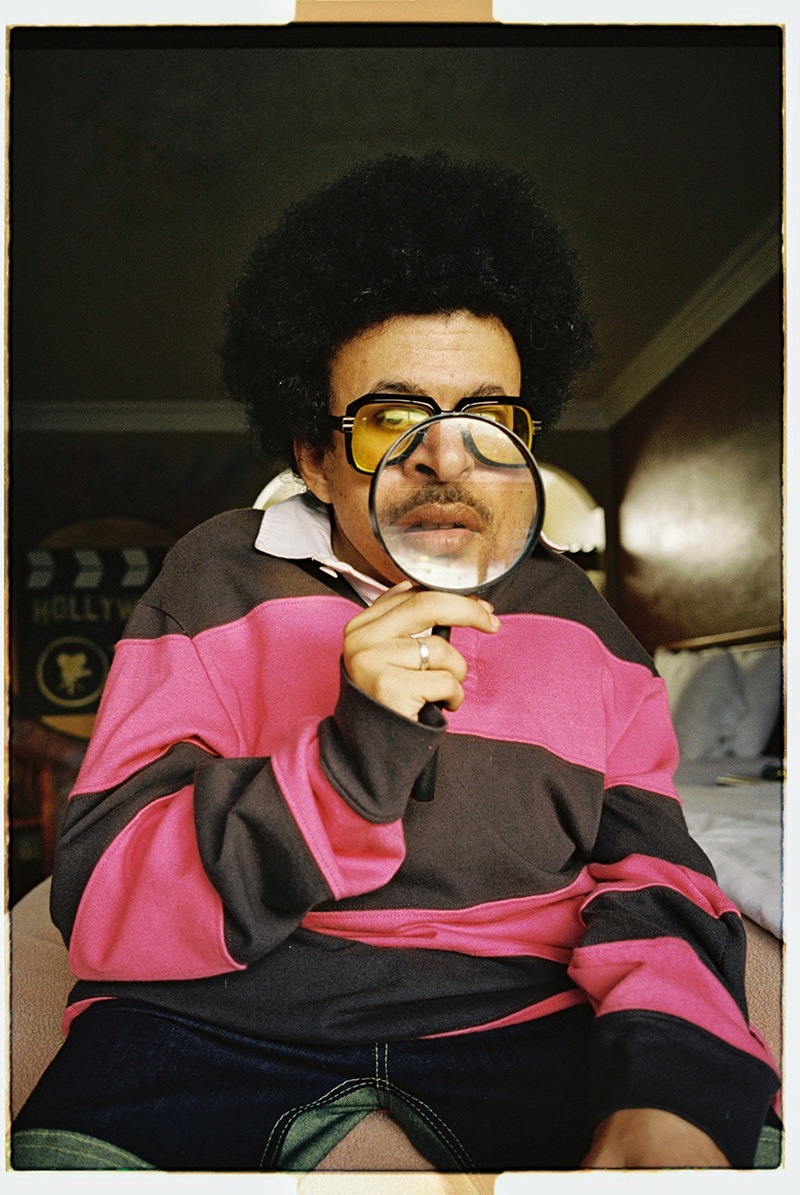 How do you envision the future of fashion, trends, and the whole creative avenues?
There is for sure an opportunity for new businesses to rise up. I guess we won't escape the mask frenzy as we all going to sport a mask on. We will see if people choose a Balenciaga mask over a more technical one, just because of a logo. I think generally high fashion has a lot to learn from streetwear brands' principles. Sincerity over maximum profit, for a promise of a lasting legacy. Less is more is definitely the path to follow. I'm not talking about economy decay, it's already smashed anyway, but acting wisely. Regarding creativity and inspirations, I feel a need for nature and connect more with the planet. We need greenery and timeless architecture. We need to feel comfy one foot inside, safe, and the other foot, outside, free, fantasizing about large gathering.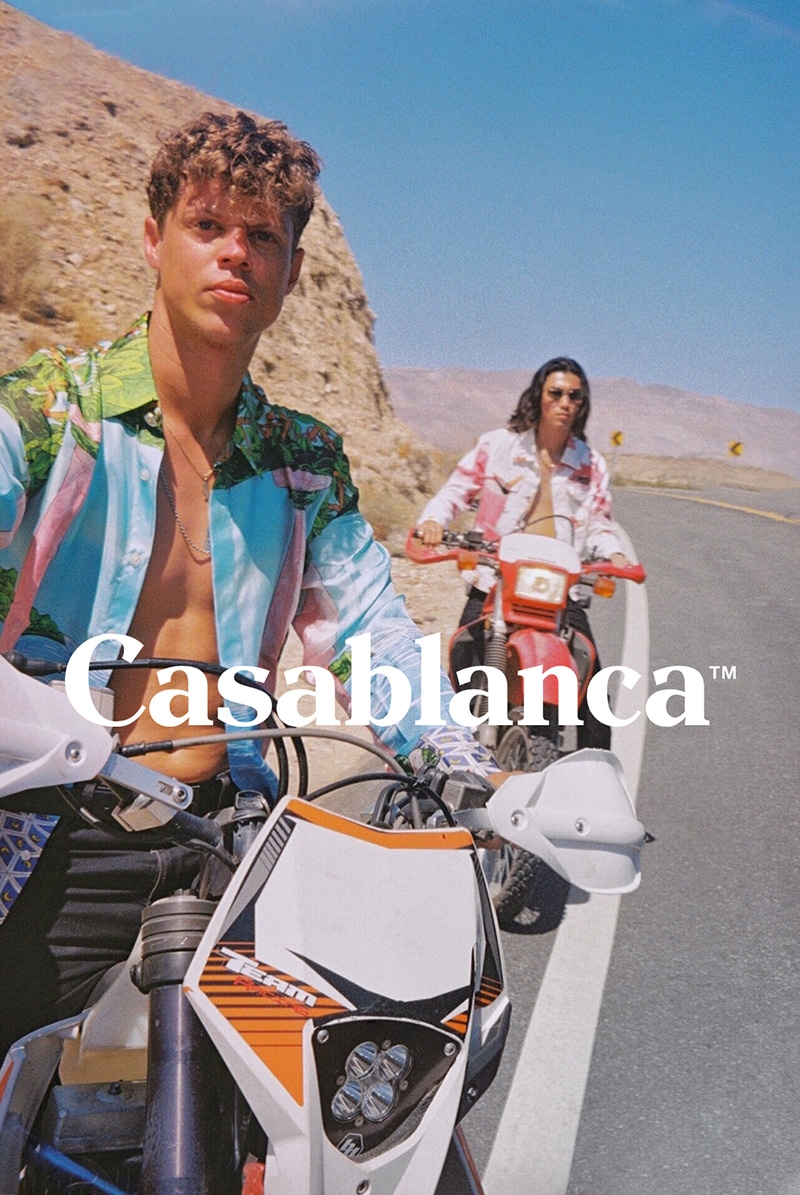 In terms of the Coronavirus pandemic: will it eradicate fast fashion once and for all?
It looks almost impossible, as a lot of millennials do the choice of cool and cheap over sustainable brands that are usually less affordable. But it doesn't mean they are not sensitive to the planet. Second hands stores and vintage boutiques must become an alternative solution to feeling cool and trendy. It also requires a little more creativity. We can only wish that those big companies will recycle more, and stop burning tons of unsold clothes each year and contribute more to a prosperous scheme. 
In that sense, I find Generation Z to be more conscious of environmental costs of fast fashion to globetrotting while the generation just ahead flaunted it.  Digging (deep) into the shifts in consumerist culture: what could be the next go-to code of conduct that we will embrace from a global perspective? 
Because social distancing and the impossibility to travel far, we are brought back to think more locally and to enjoy simple pleasures and little things. We have just been thru World War 3, the whole planet is concerned here, and like after each war, the enemy always remains hidden somewhere close by. We are pushed back a few years behind at this moment. New cultures will flock from this new and more local mindset. Maybe new stores will emerge, merging art galleries, community meetings, and shopping experience. People will also want to try new things themselves. If you feel like creating or putting your head in something new, and that you have the resources for that, do so! For example, I created a project called Le Confine Libéré on Instagram. It's basically memes, and local solidarity actions to help people during the pandemic. Some sort of pop up pandemic lifestyle media if you will. It helped me a lot getting myself busy and serving a bigger cause than me.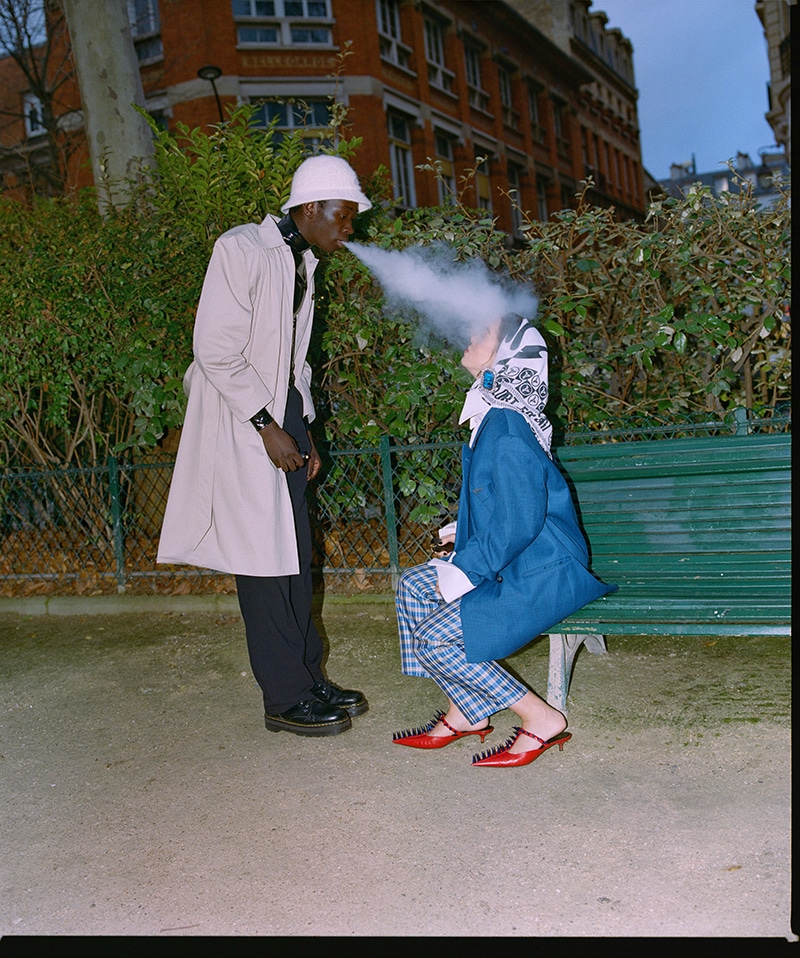 Lastly, as a possible recession might be in the loom, what answers are you expecting the creative industry to be clinging onto post-pandemic?
I think it's important to look forward. Don't look back, or you will be in denial of our new reality. Forget the good old days. It's a time of change, a time of innovation, and maybe an ideal time to find crossing paths between cultures, locally or more globally. Along to create something, you have to start destroying or erasing. This is where we are now. We should also never forget how fragile things are and how a turn up can happen so fast. I also hope that people will get a little more political in a way and will put some guts in what they produce and create. We are all here looking for answers; we might be right, we might be wrong, but creation has always proved itself.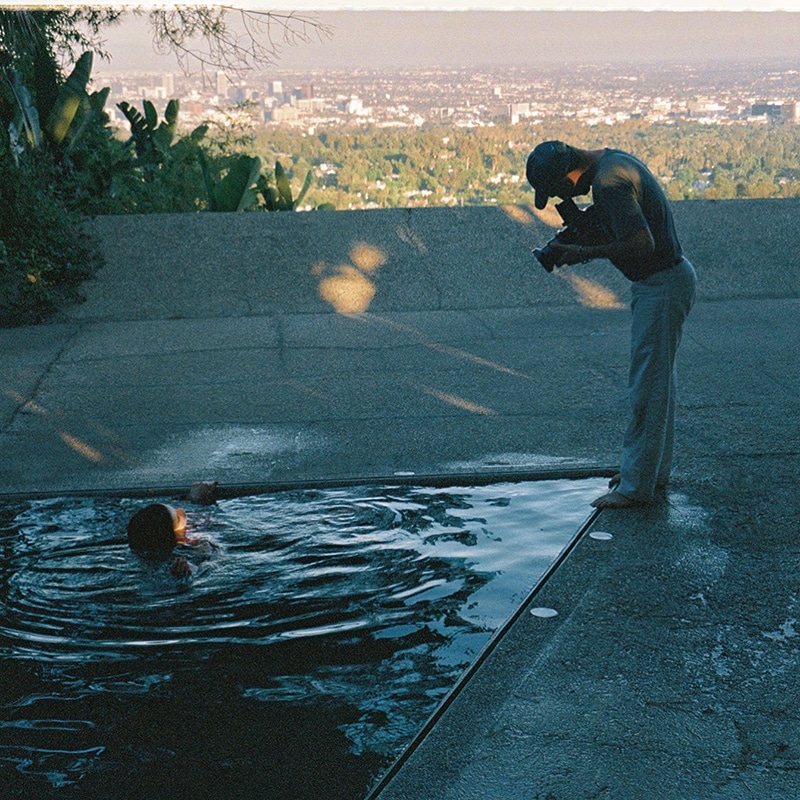 See more at @pastremi