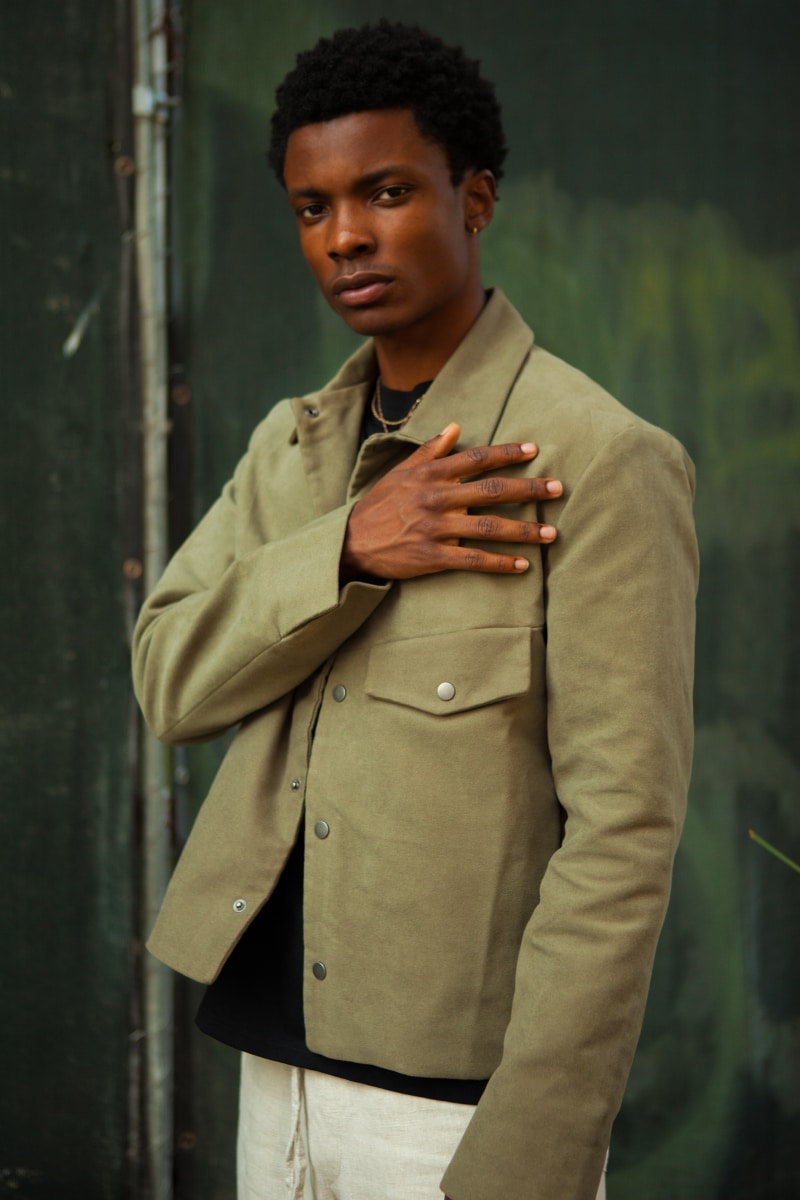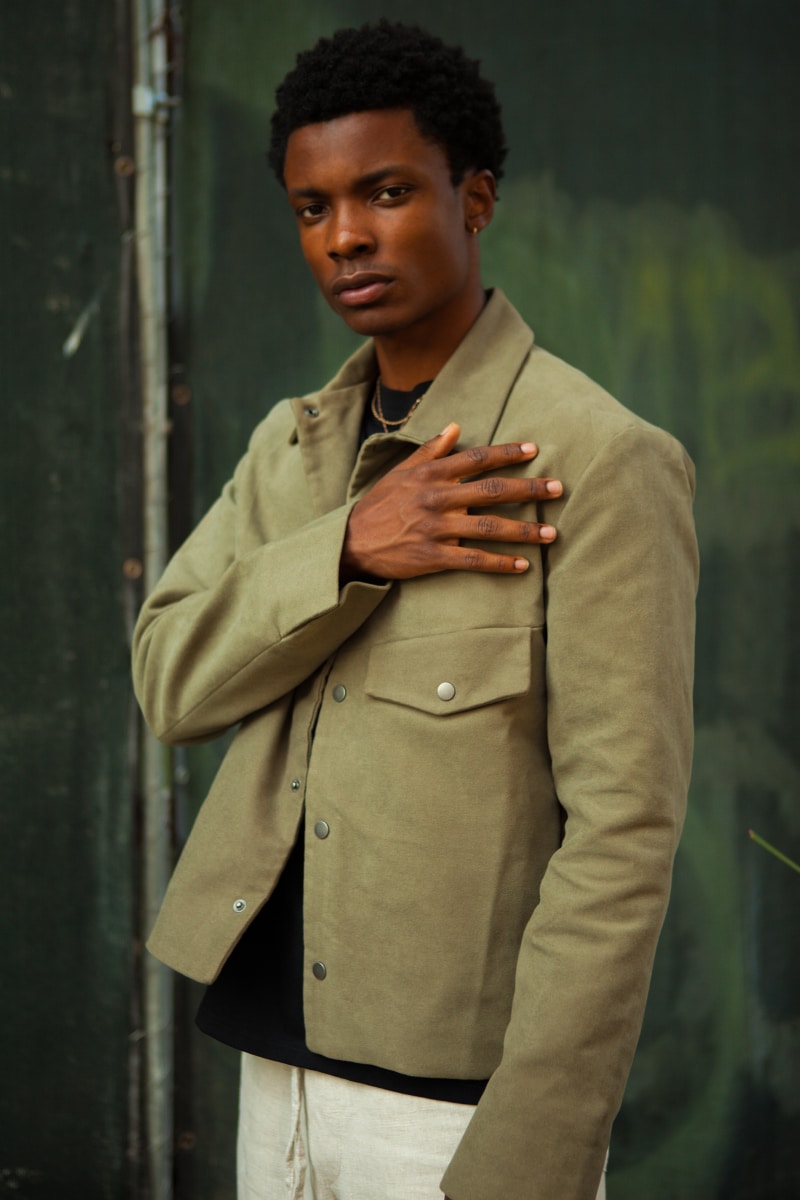 God only knows what a confusing place our world has become. It is getting faster, digitally insane, and frankly; a little out of hand. As we spin and spin around, importance should be given to initiatives that truly matter. DIEMONDE definitely does. When you listen to punk sartorialist (and loving young father) Angelo Da Silveira, you clearly hear a man with a mission. His energy reminded me of that beautiful unplugged song by Lauryn Hill:
"Rebel, rebel, rebel, rebel, rebel

Repent, the day is far too spent, rebel, rebel

Wake up, wake up, wake up, wake up, wake up, wake up, wake up and rebel

We must destroy in order to rebuild… Wake up, you might as well"
Angelo is such a rebel. He breathes this. He lives this day by day. Trying to reform a broken system whilst enabling minorities to gain access to fashion knowledge and production, is no mean feat. Yes, he lives in Sweden, but his proud Lomé heritage burns brightly. So what's the fashion like? Luckily, his brand DIEMONDE knows what's up here too. Especially for you, we shot a sizzling editorial with the wonderful IMA DJIE, on location in Los Angeles; so you can make up your own mind. No matter what, we love a man that kicks down doors whilst taking names. Angelo, a kind-hearted noble creative, has everything it takes, to really confront the establishment. Run Angelo Run!!!!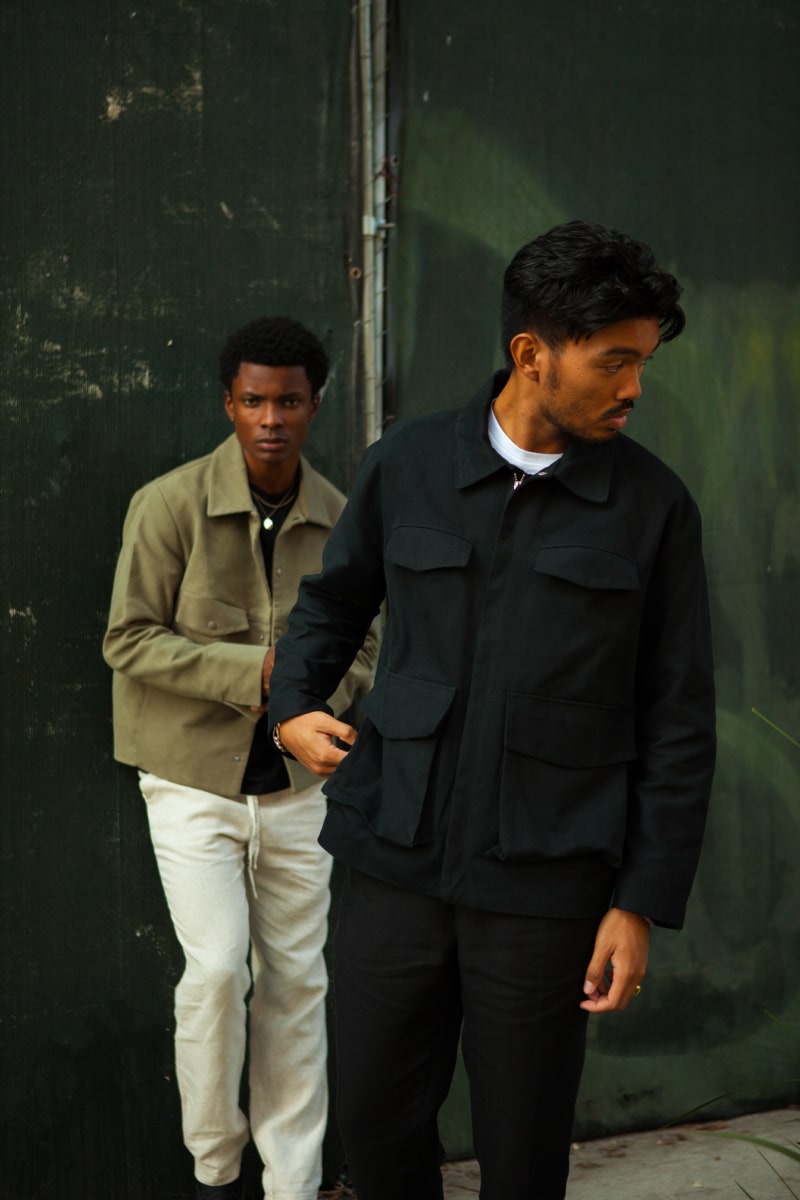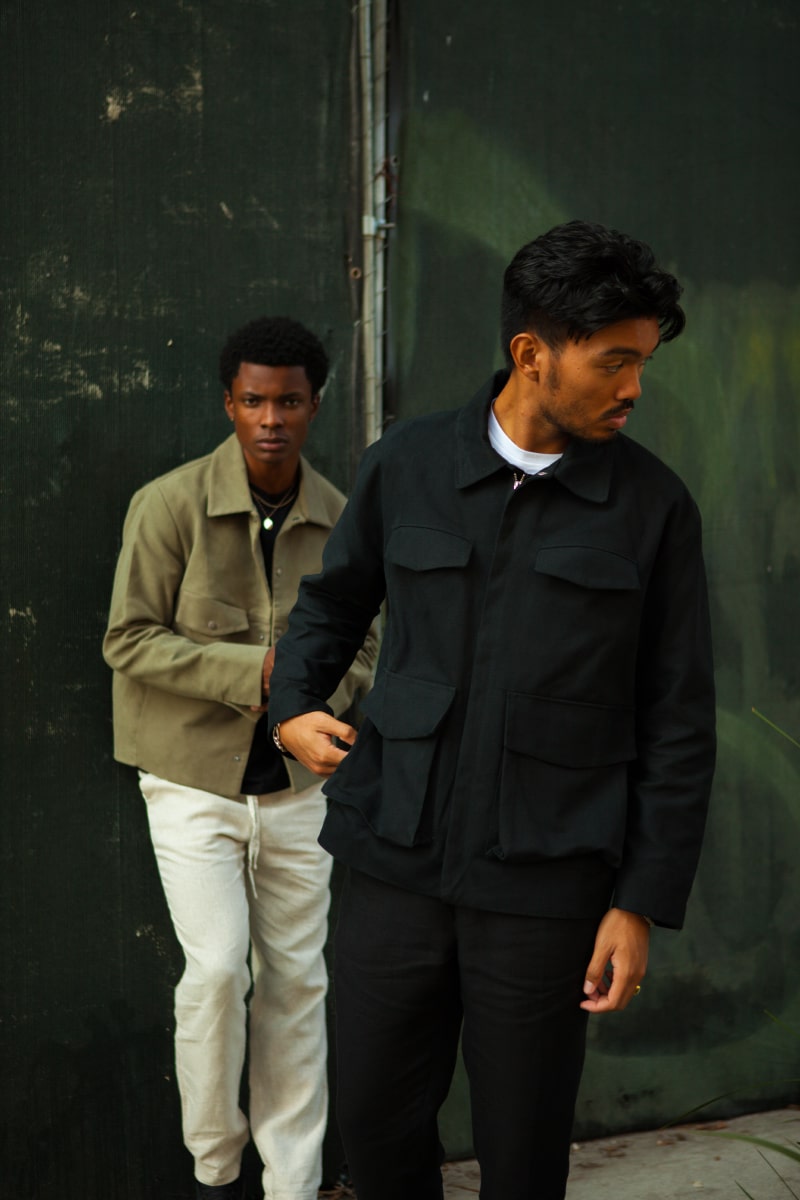 YUN. Angelo, first things first. What happened during your childhood, perhaps well before the move up North?
Hi Marlo! I moved to Sweden in 1997 with my parents and one of my siblings, (my older brother), as political refugees from Togo. My parents, together with two other family friends, were the frontrunners in the protest for everyone's right to work and providing. Their demand was not appreciated by the government who sent several death threats, and eventually, put my father and his union colleagues on an arrest list. My father had to leave the family and fled to Ghana, then to Benin where our family was reunited at a red cross camp which later led to the UN being able to help us seek asylum in different countries. Sweden, a country we neither knew nor had heard of, welcomed us. Before the unrest that led to the escape, I remember a safe upbringing in Lomé surrounded by cousins, aunts, and uncles filled with love and joy.
Seeing how it is for refugees in Sweden today I must say the time was different. I had the chance to grow up in a multicultural neighborhood with people from different countries mixed with a lot of swedes. My first friend was a Swede called Danny who taught me how to ride a bike when I was 8. I must say my first years as a refugee in Sweden was a good experience. Looking different and speaking zero Swedish was actually never a problem in my first years.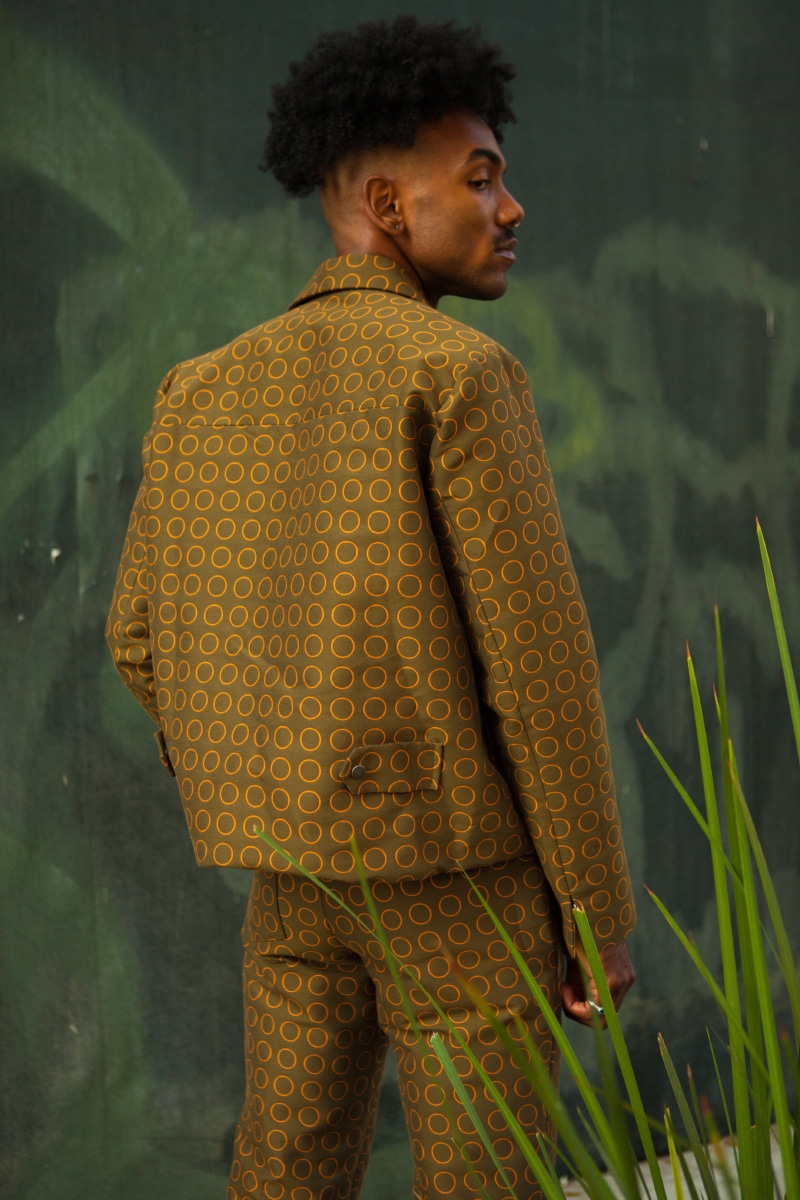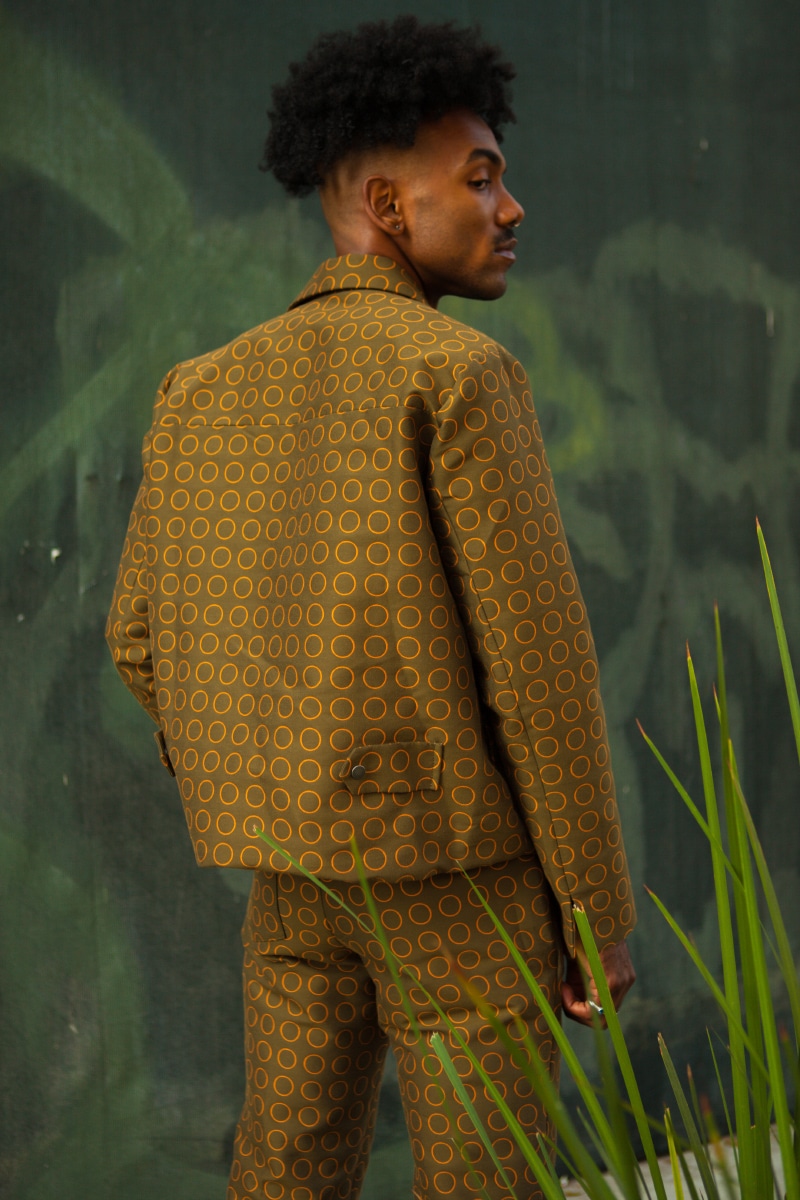 HUN. Sweden became your "adopted" home. Few people know about its (inner)city societal tensions. How do and did you experience the (multi)cultural society there?
Well in the beginning it was all right. As I mentioned my first years were lovely growing up in an intercultural neighborhood. But as I grew older and started to play soccer, I made a lot of new friends. I started to visit other parts of the city and other parts of Sweden on my own where I got exposed to new environments and people which gave me additional perspectives and new impressions that were more segregated and xenophobic.
DON. You told me before we shot these images in LA, about your wish to contribute something different with DIEMONDE and your extensive fashion knowledge?
For me, fashion is a big passion, not only because of the garments and designs but because of its powerful ability to innovate, express, and define. It's about changing the mindset of our generation and the narrative of what we are and could be. For Diemonde inclusion and innovation have always been a natural agenda, creating expressions and solutions from an intercultural perspective for a modern society. I feel that Swedish fashion has lost its power as a cultural symbol and social innovator. I want to bring that back by building new infrastructures in an old industry. It's really just about creating expressions for my daughters' generation, growing up in Sweden with heritage from four different continents and being empowered by that point of view rather than marginalized.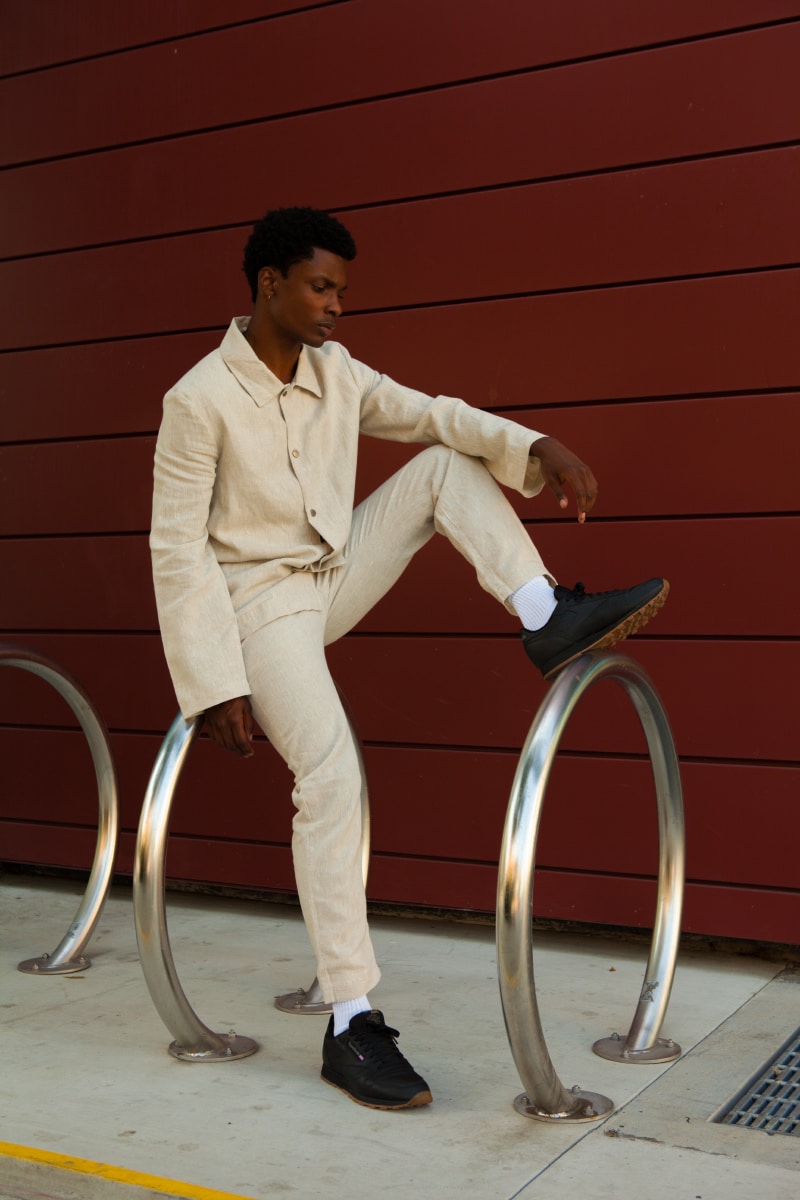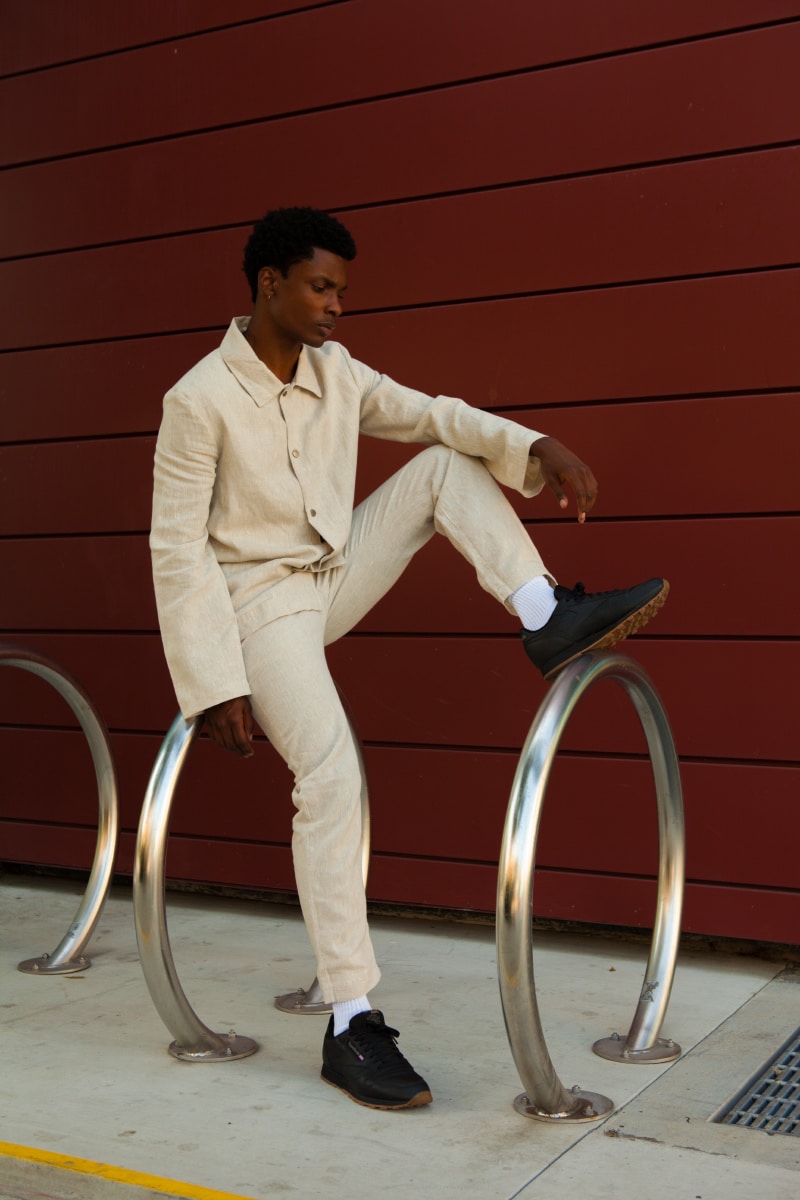 DUH. I hear you. Unfortunately, fashion has been way too silent, when it comes to diversity, inclusion and a fair reflection of all walks of life on this planet of ours…
You are right. The industry and its outdated structures and business models are one of the main root causes. Brands that cannot conduct a relevant communication or contribute with a solution expose their agenda and importance in extreme situations.
BLOOM. I guess empowerment comes from within! Flipping things over to the garment side of things. What's your sartorial vision?
My approach to sartorial streetwear is to expose the beauty in the contrast between different worlds. Using Diemonde as a platform where different elements, worlds, and cultures can meet to create new expressions for a modern society. With all garments we create, we strive for the perfect balance between sartorial and streetwear by combining street culture with timeless and minimalistic design to create timeless styles with long-lasting garments that fit in every room with a perfect combination of cut, fabric, and silhouette exploration.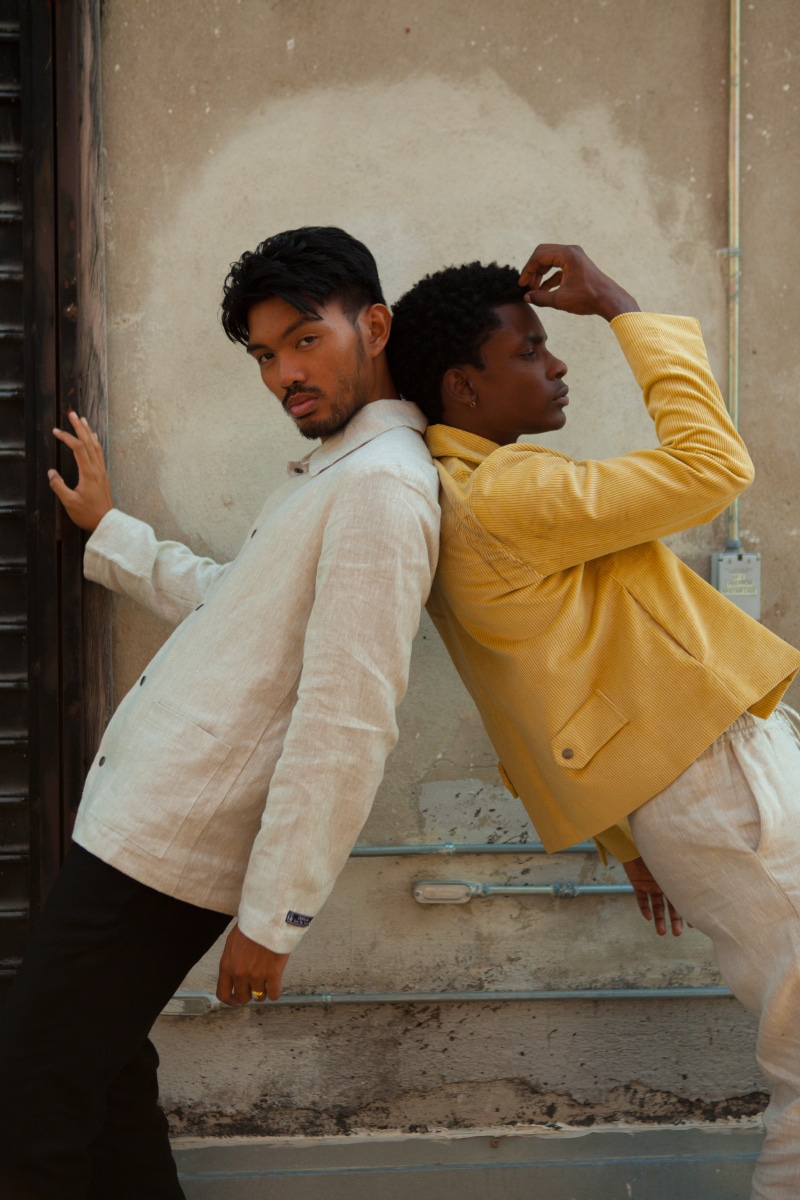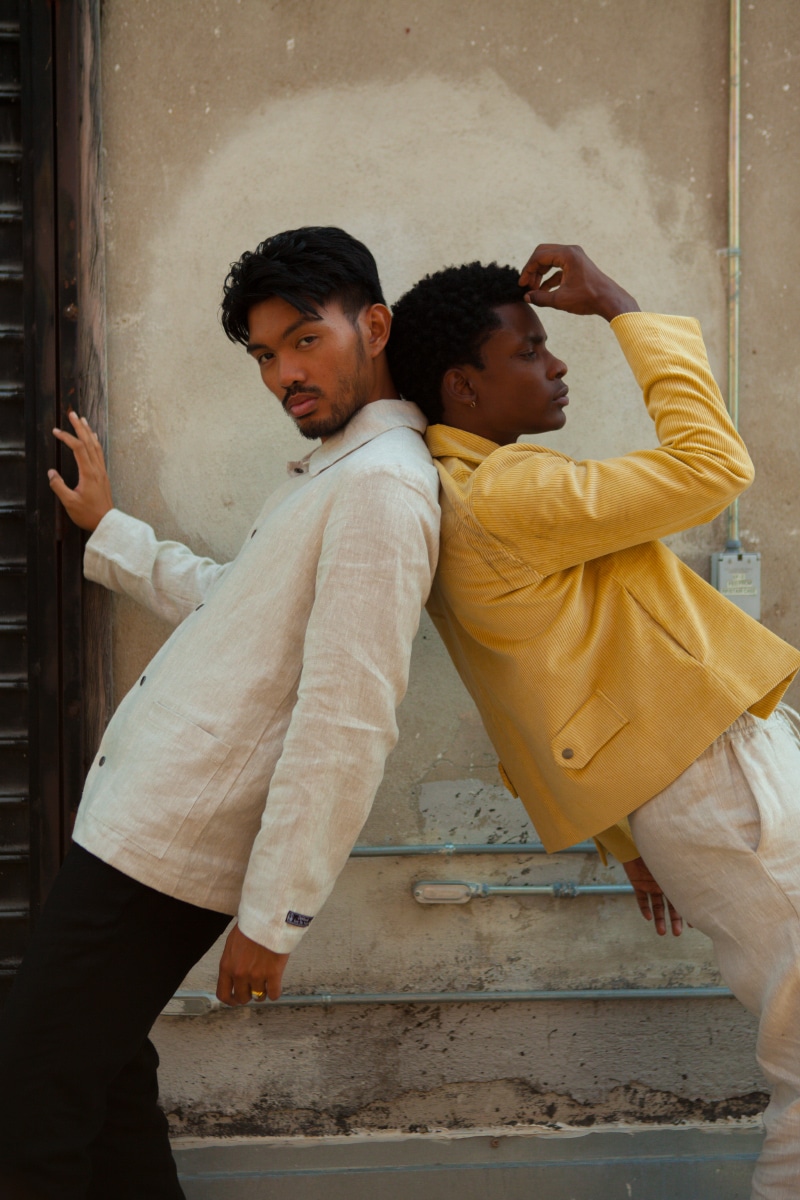 RAISE. Cultivating a dynamic culture around your brand is so important. What artists, writers, musicians, inspired, and feed DIEMONDE?
Pharrell Williams and the Neptunes were a big inspiration to everything I did from age 12 to 15, I remember working with my mom on the weekends just to save up money so I could get my hands on some fake BBC and Ice Cream merch from AliExpress. Then Kanye West took off and became an even bigger inspiration changing the narrative of how a hip-hop artist is supposed to look. The way he dressed and his rap lyrics were a game-changer for me.
RIZE. What's up with your sustainability push and Fugeetex (good name btw…) Tell us more?
By acquiring the old upholstery factory Indeno and founding Fugeetex we are able to offer Diemonde and other Swedish brands a resource-efficient production model that counteracts overproduction and reduces the environmental footprint. By valuing and developing the existing skills of newly arrived refugees in Sweden we transform the fashion industry's demand and needs into integration and employment. ONSHORE PRODUCTION ON-DEMAND MADE IN SWEDEN! That's it in a nutshell.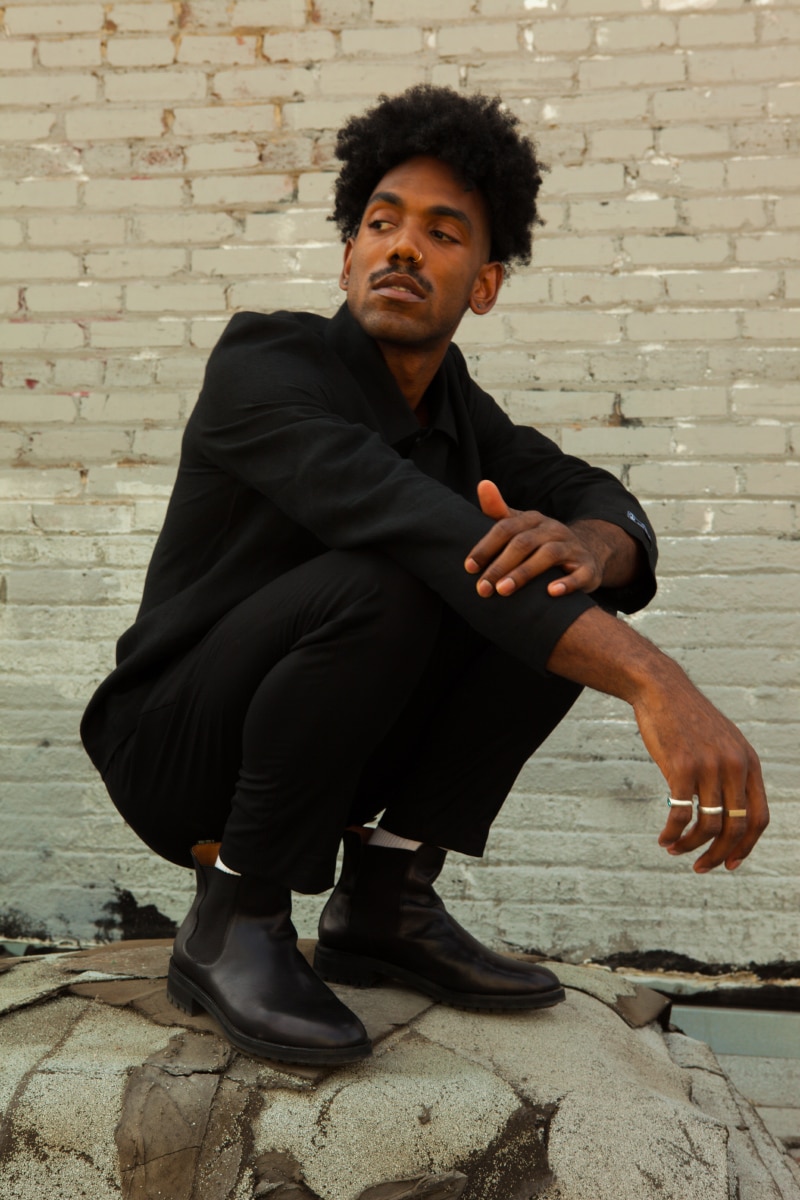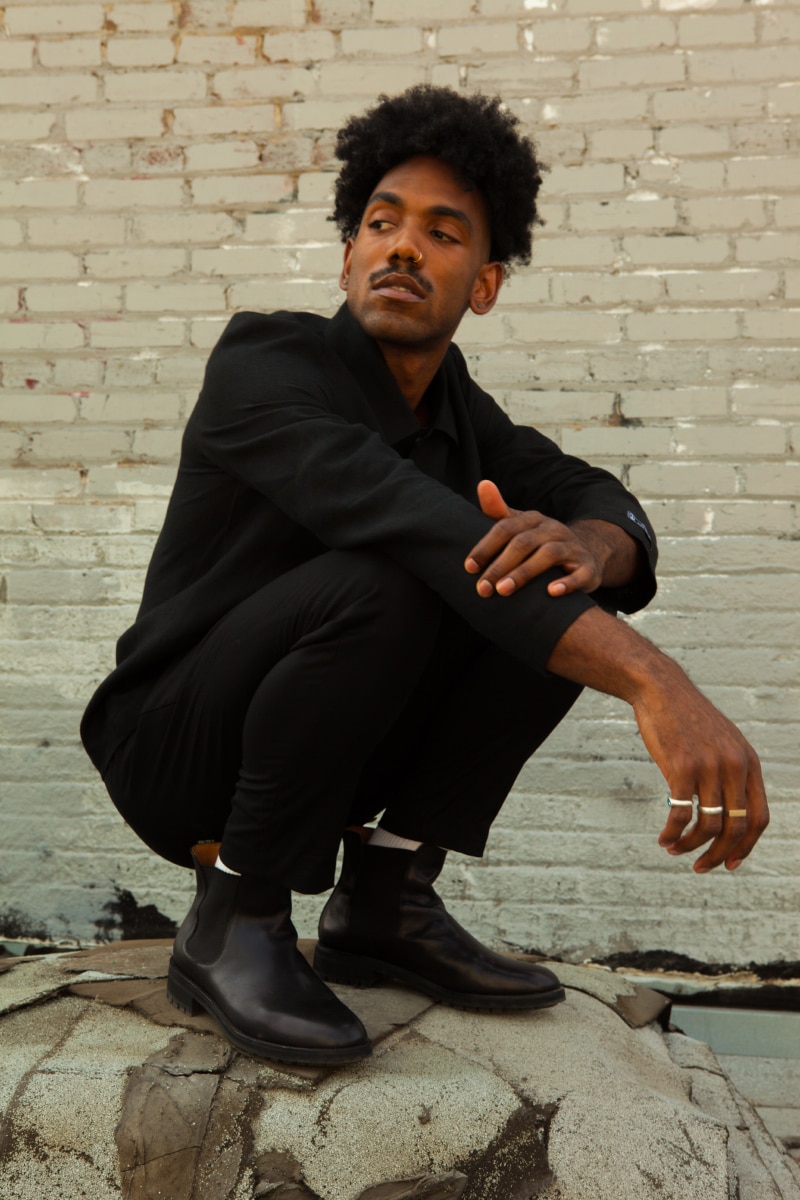 ROSE. If you could only gather one book, to read perpetually into time, which one would it be and why?
Sorry Marlo, unfortunately reading books has not been one of my strongest abilities. I haven't read a book in years. Podcasts have replaced books for me. But I have read some books throughout the years that have changed my approach to life and myself. I'll have to mention two, "The Alchemist" and "Awakening Of Intelligence".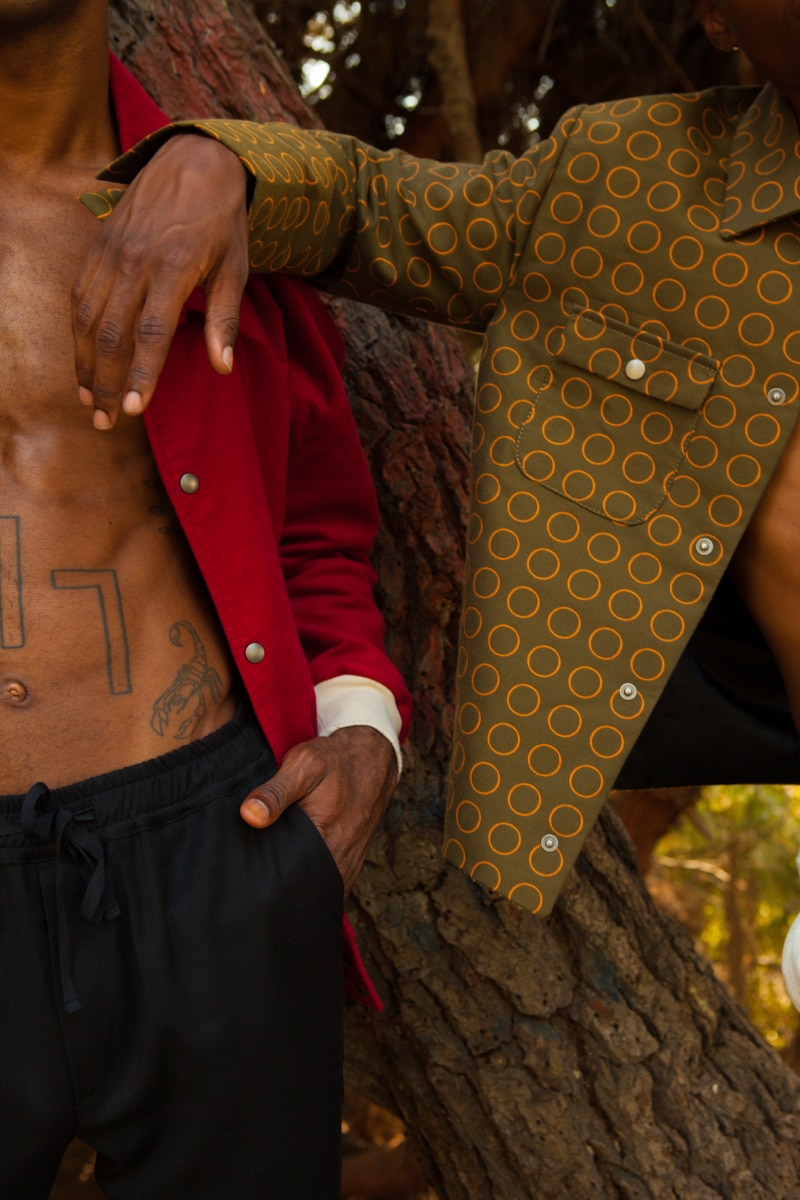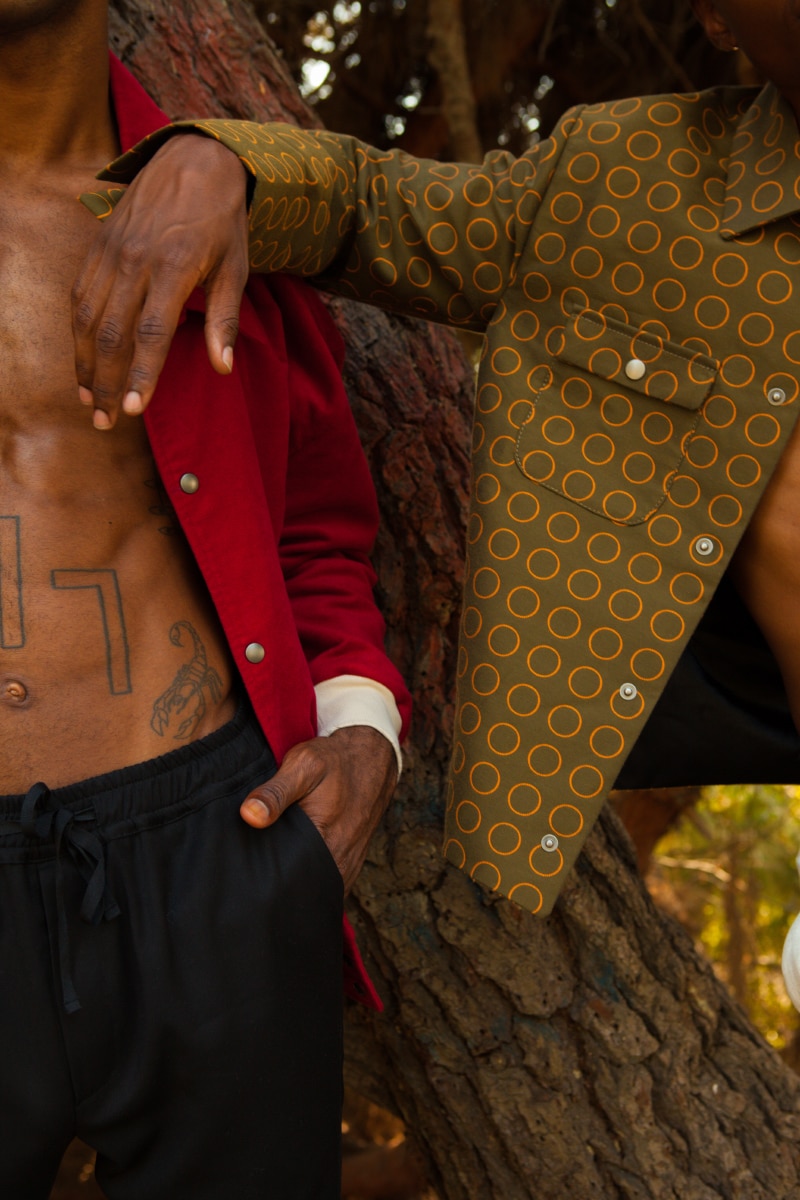 HAS BEEN. Haha! Two is allowed. Next to literature, I wanted to ask you about film. Any guilty pleasure movies, you watch with the curtains drawn?
The Talented Mr. Ripley on repeat! I don't know if that is a guilty pleasure though! I mean it's a great movie and I loved everything Jude Law did during that period. A real guilty pleasure actually is Gossip Girl and I was a huge Gossip Girl fan. I get the same vibes from Emily in Paris. Oops, another one!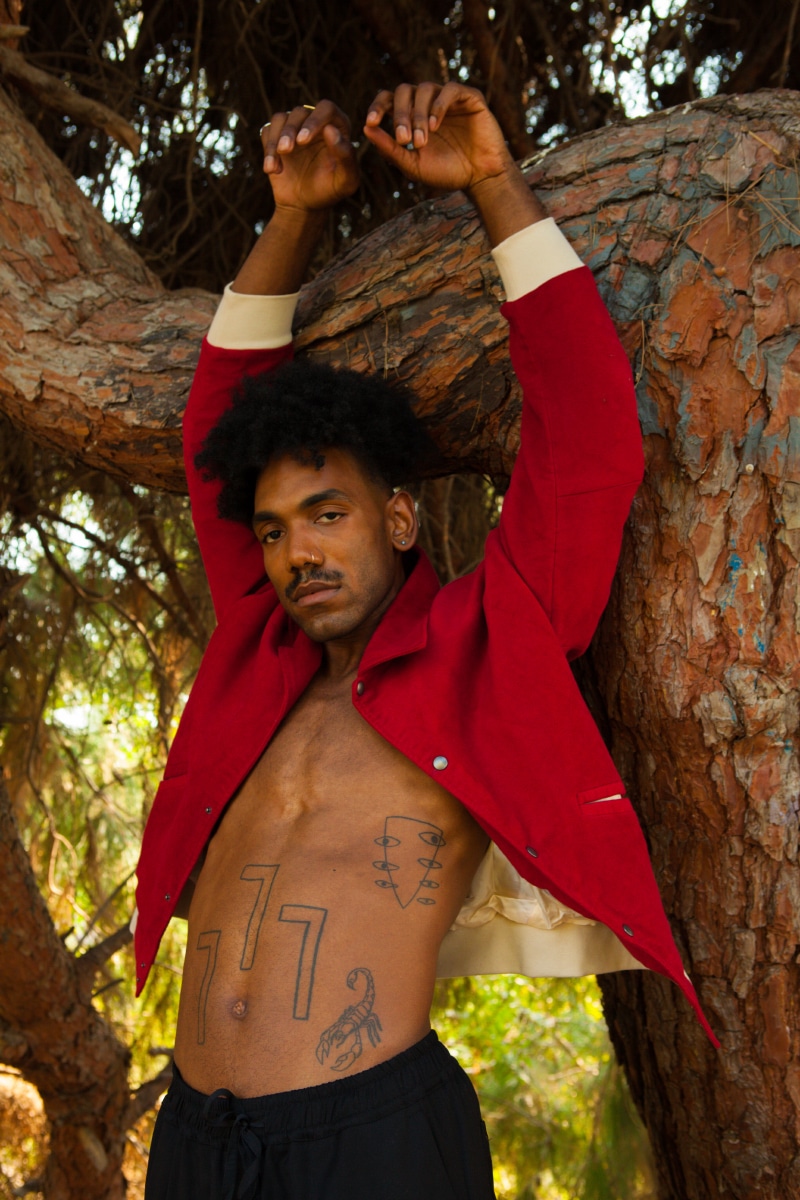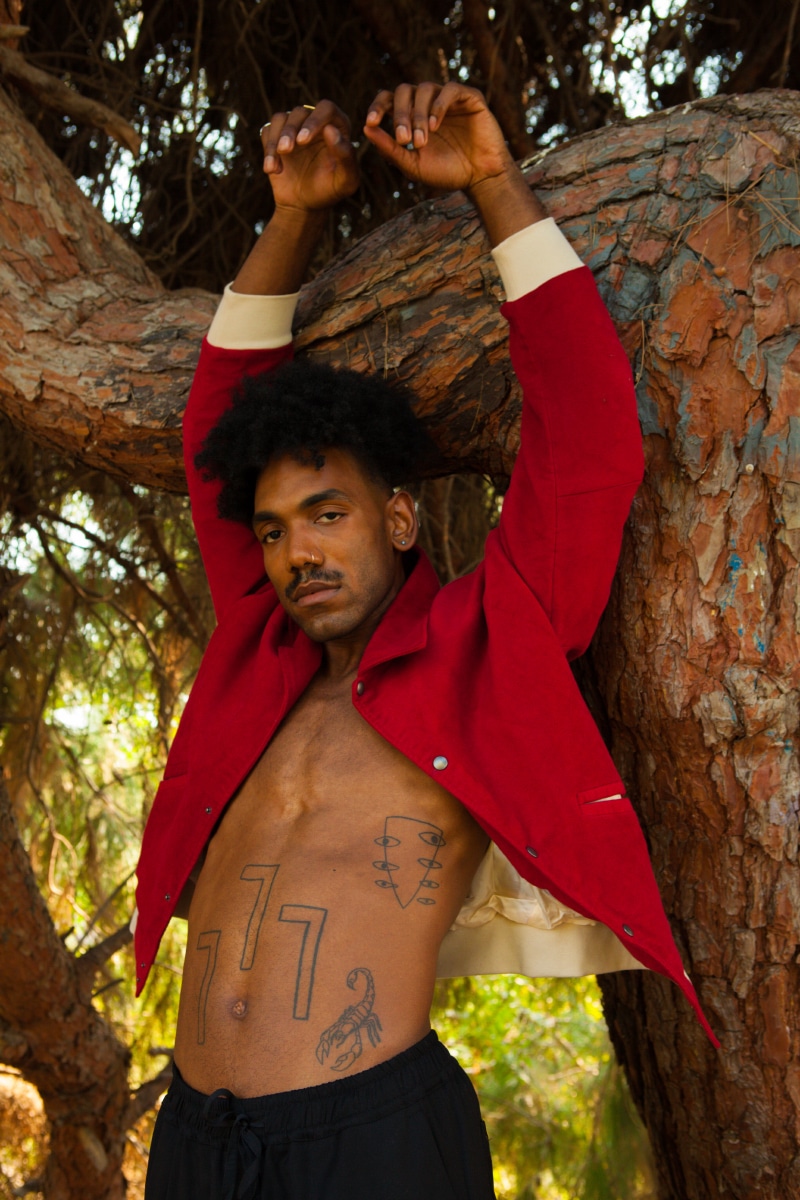 NEVER AGAIN. So Angelo, if it hadn't been for DIEMONDE, where would you find yourself and what would you be doing?
Interesting, I've never thought of that for the past 10 years everything I've done has pushed me towards this. Maybe just be a dad, working 9-5, spending a lot of time with my daughter, family and friends. I do not know of anything better than seeing the world through her eyes. The first thing I wanted to be when asked in school, before the fashion dreams, was to become an architect (and soccer pro of course), but as I grew up my focus shifted as you might understand to the fashion industry. However, nowadays I'm getting more and more into building communities and one dream is to help create platforms for creative entrepreneurs and develop regions outside Lomé, the capital of Togo by building houses and contribute to their communities. So maybe I'll end up as a semi-architect and build houses anyway.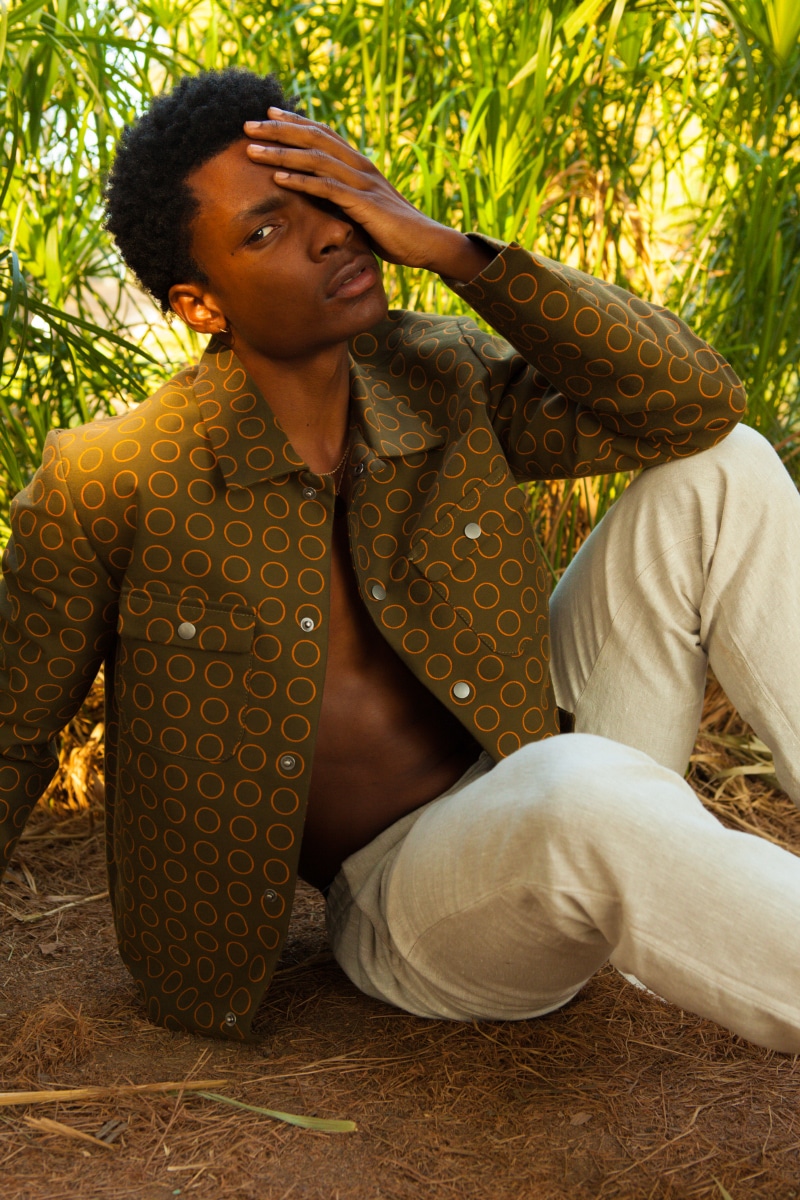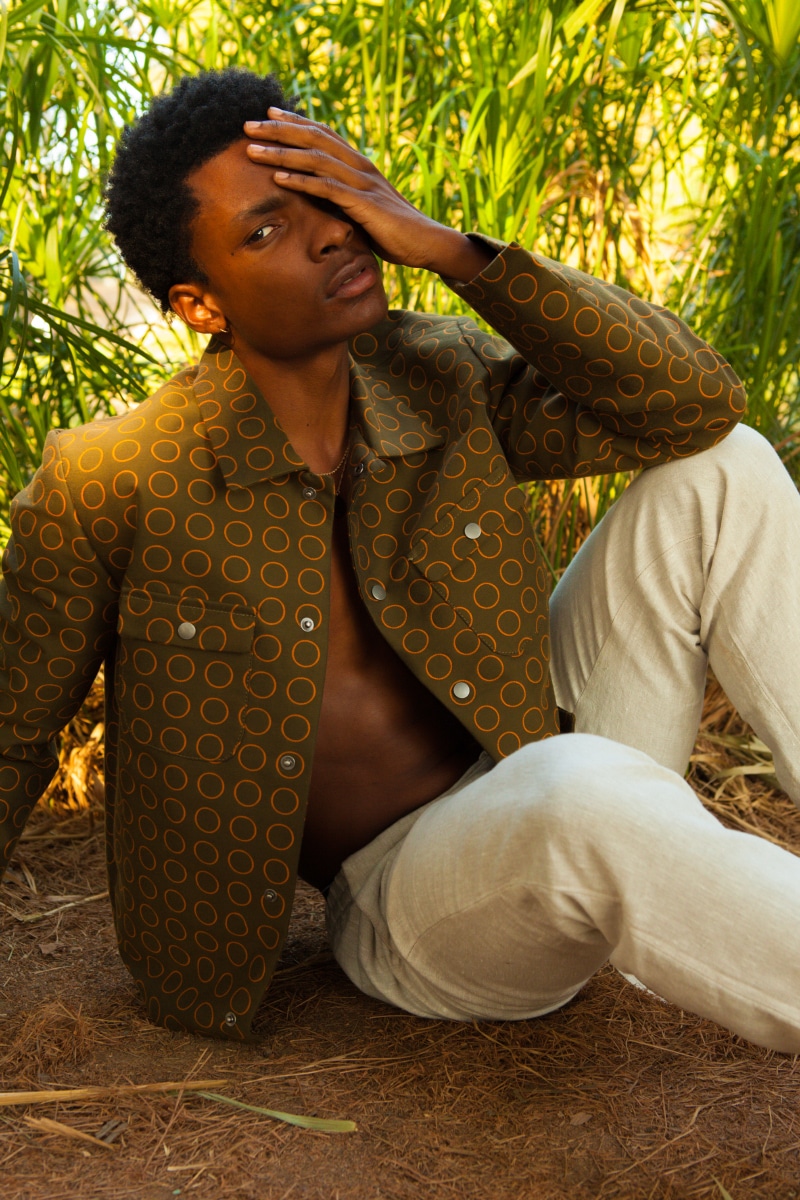 FOREVER YOUNG. What, according to you, is the most important advice you could give to aspiring creatives that might have the odds stacked against them?
Cliché, but believe in yourself and trust your gut feeling. Be prepared to show up for your dreams and vision every single day. If you aren't ready to put the work in to get the information and knowledge it requires for free then you won't be able to do it for money either.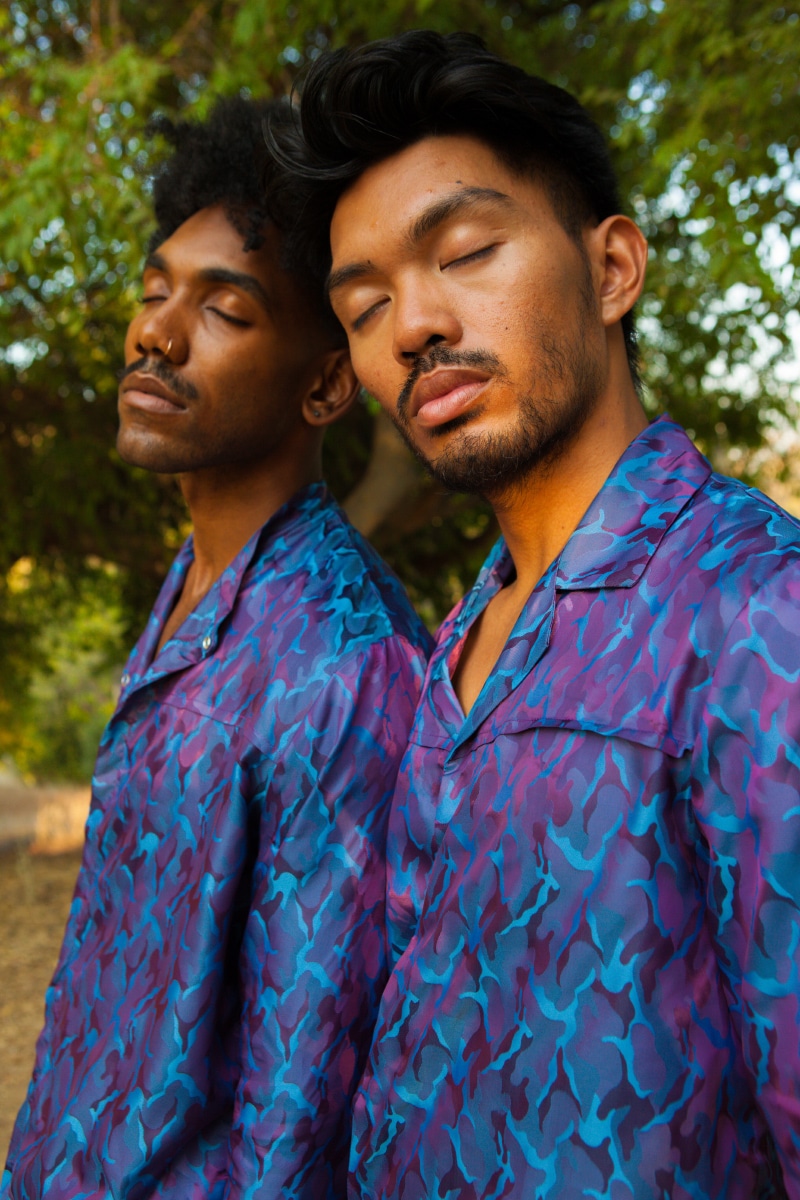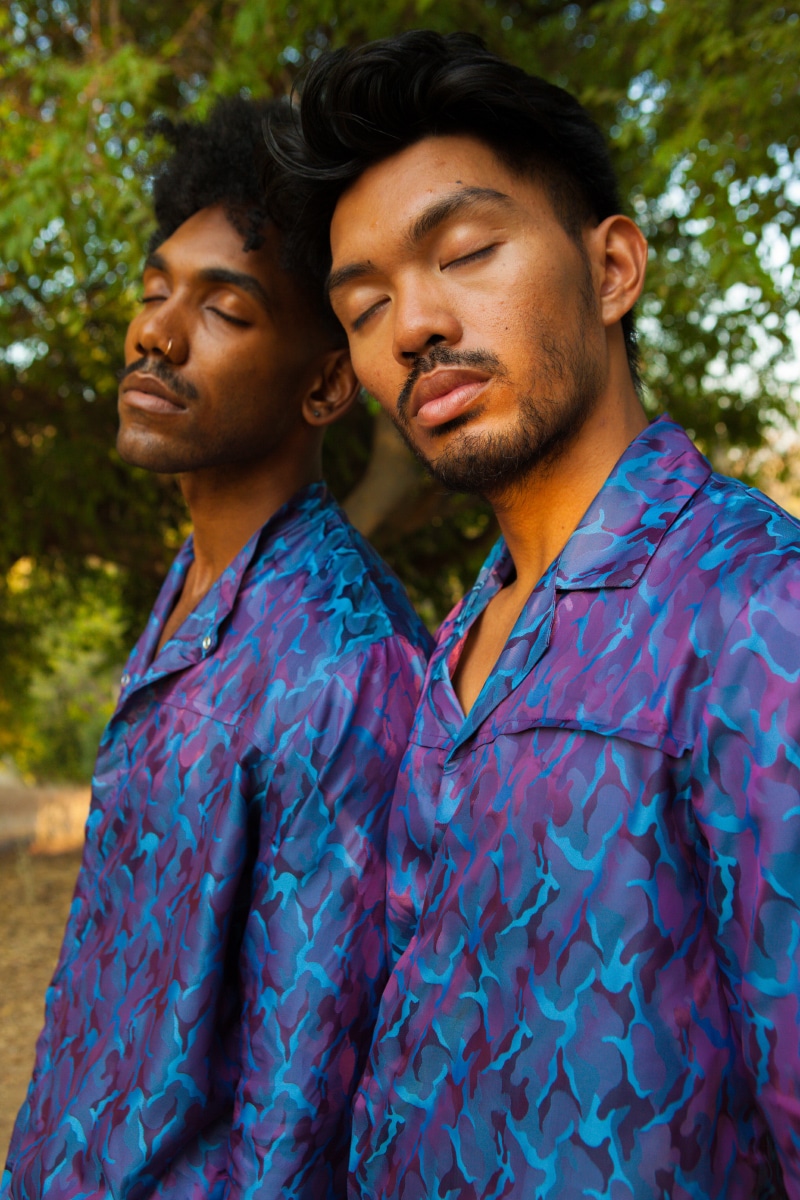 DENADA. Angelo, thanks for chatting with us. We end with a classic….What does it really mean to be Fucking Young?
Brave, Disruptive, and Powerful like Diemonde.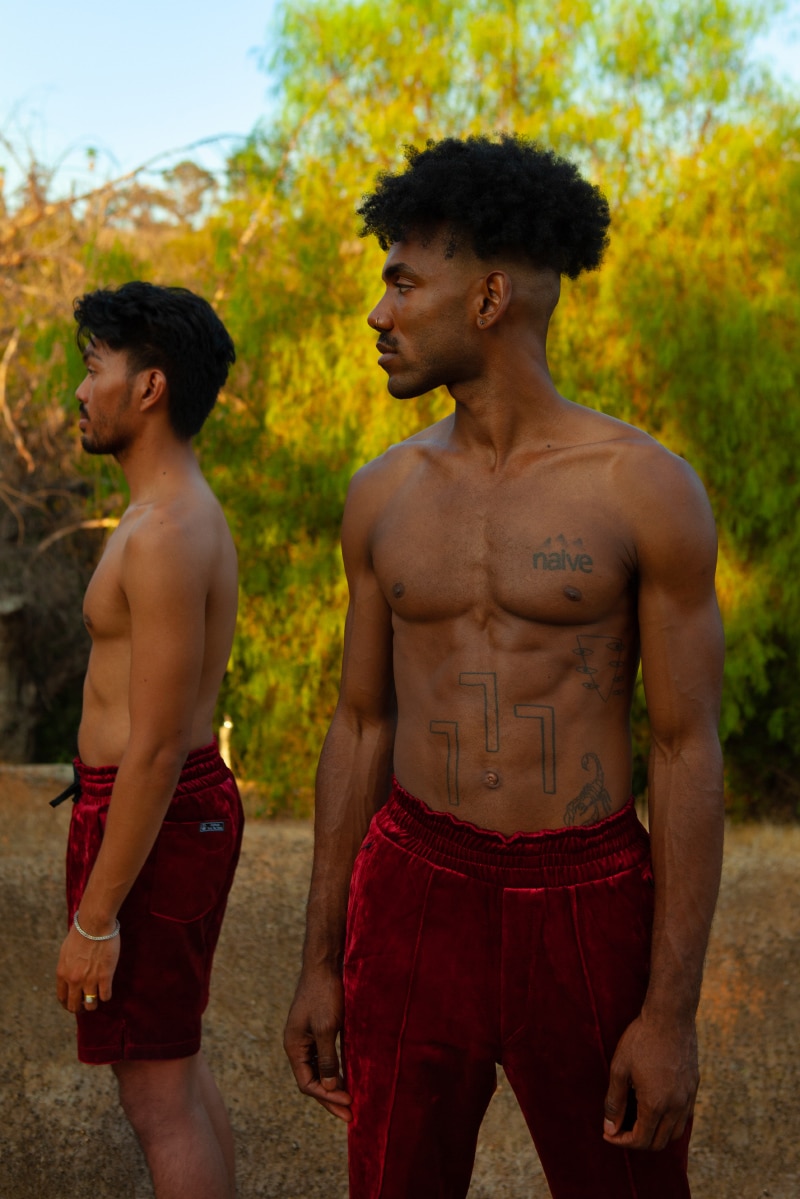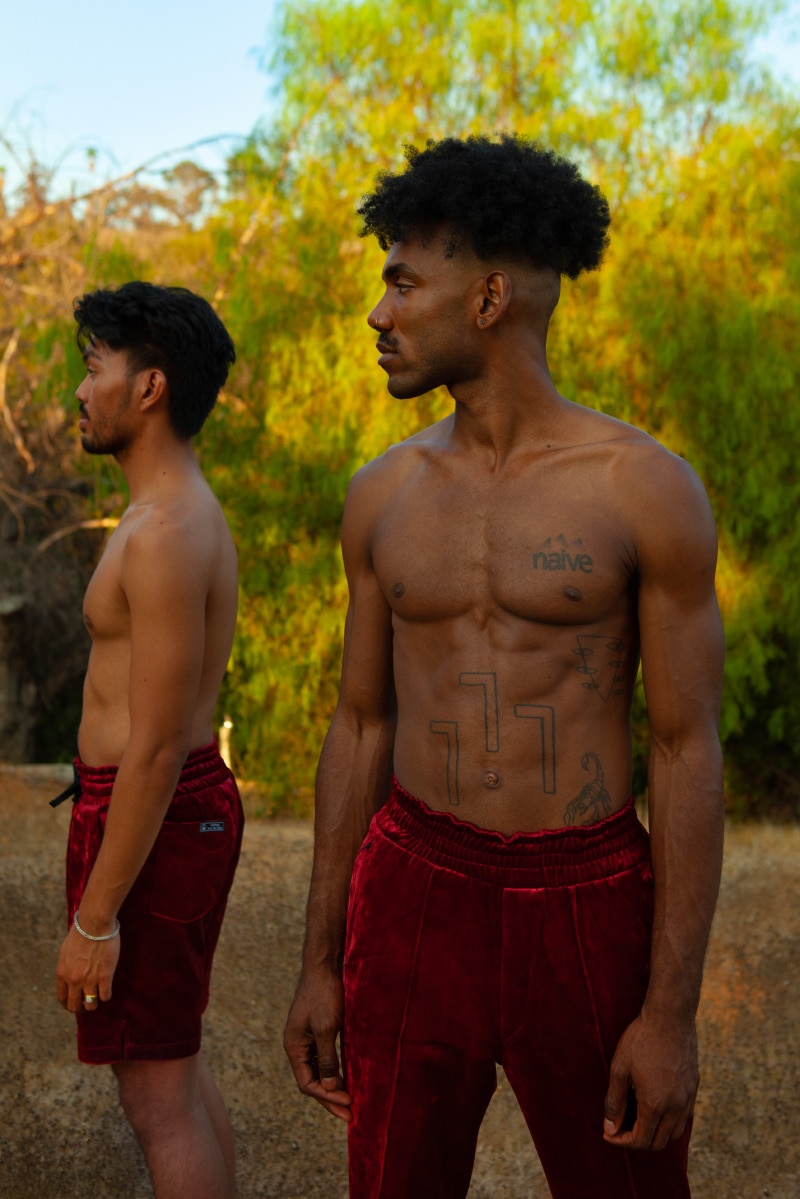 Photographer/Creative Director: Ima Djie @imadjies
Stylist: Corey Winston @Coreywinston_
HMUA: Minaho Takahasi @minahohairmakeup
Photo Assistant: Faizal Alim @faizalmila
Models: Paolo Fabregar @oloaq, Jerrod La Rue @w3tter, Charles Jackson @iamcharlesjackson