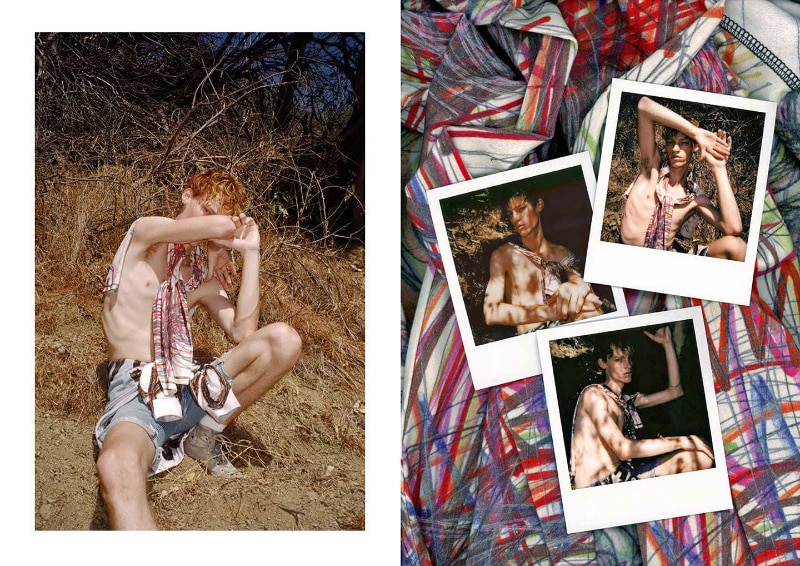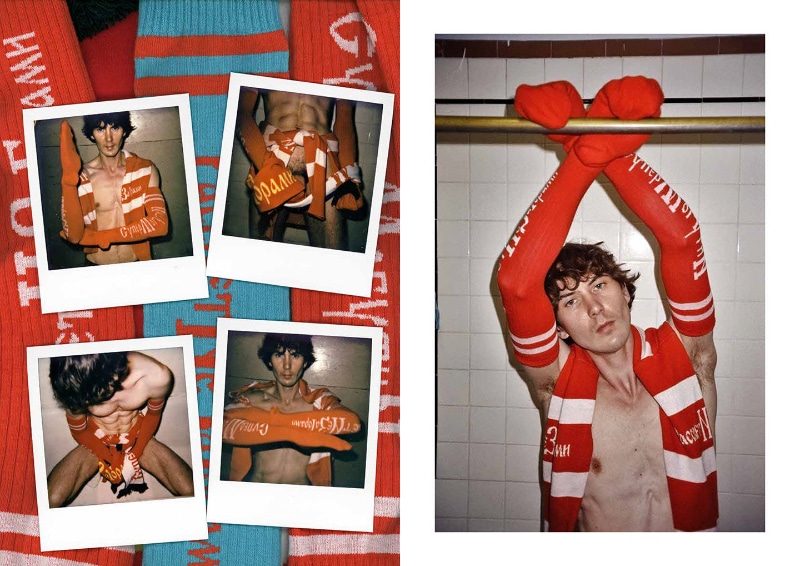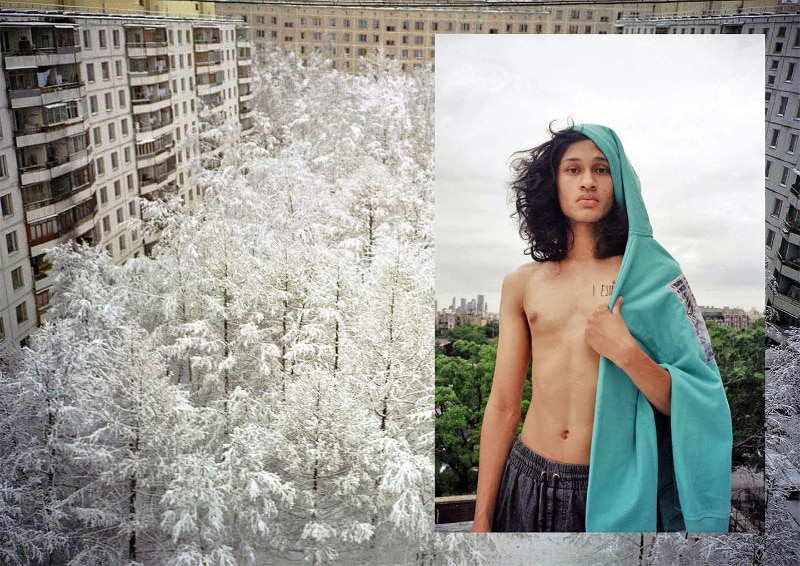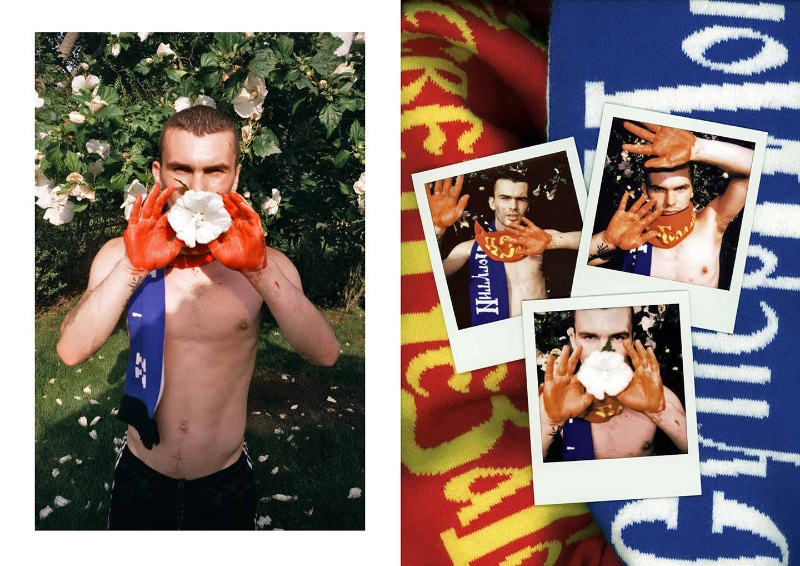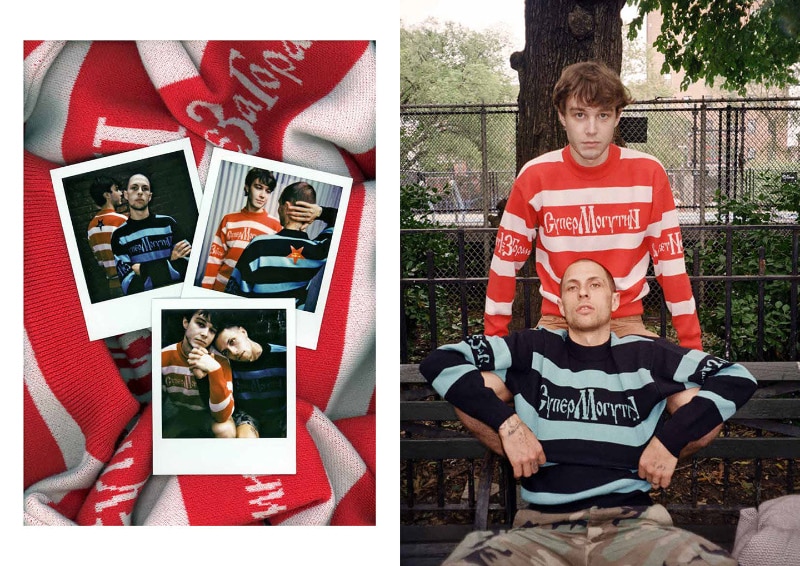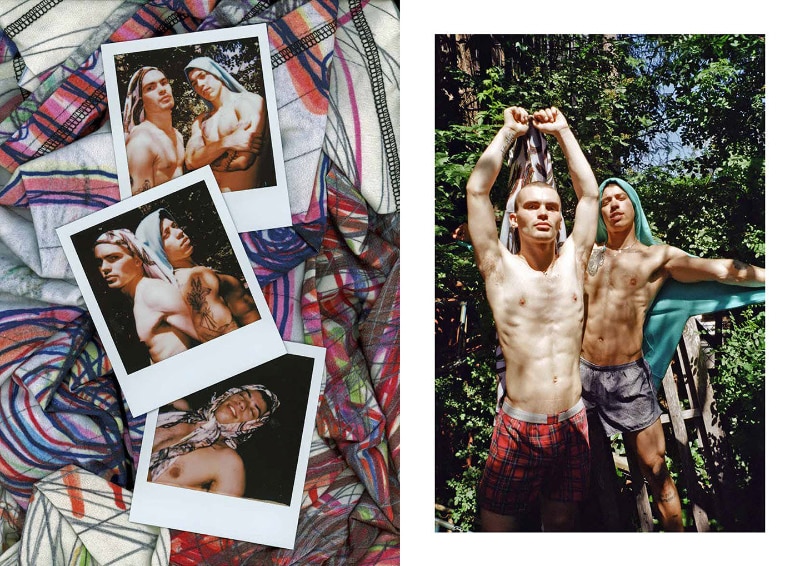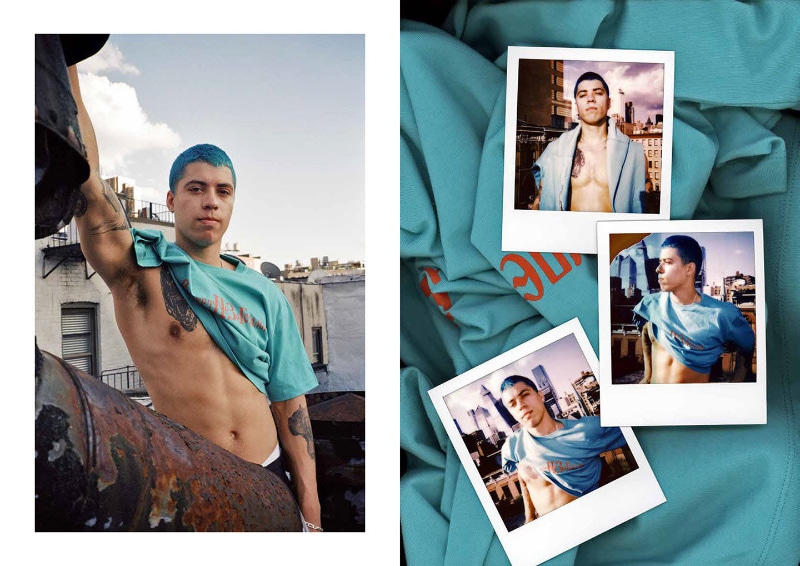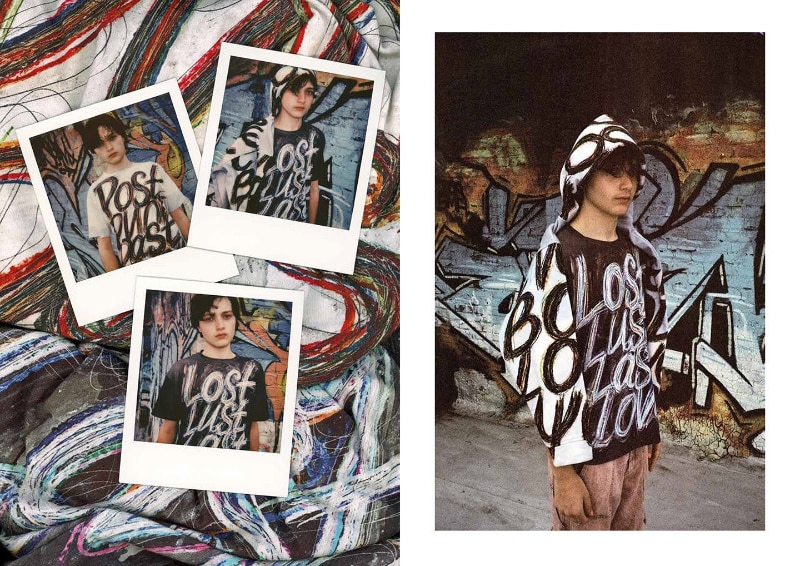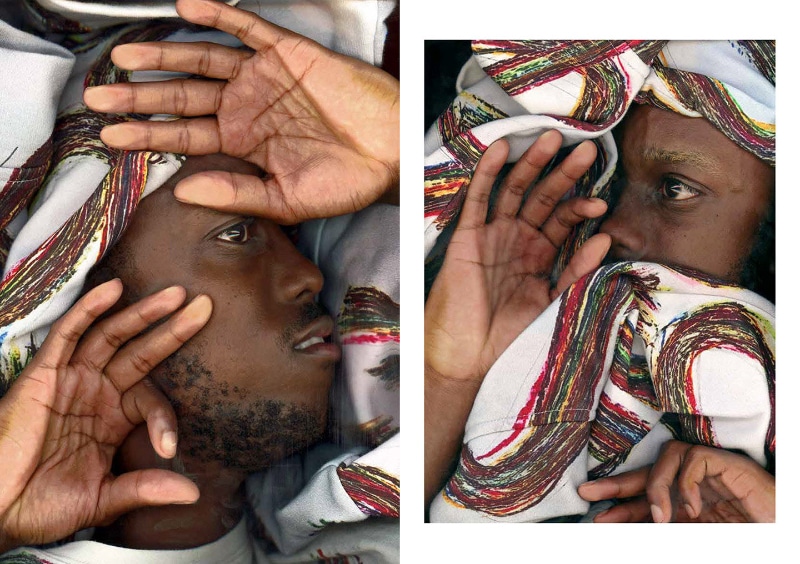 RASSVET (PACCBET, the Russian word for "Dawn"), founded in 2016 by Gosha Rubchinskiy and Tolia Titaev, are unveiling a special collaboration with renowned Russian-American artist, author and activist Slava Mogutin this Paris Fashion Week with a multimedia exhibition taking place from October 2nd through the 8th, at 3537, a new art space in Le Marais located at 35-37 rue des Francs-Bourgeois, followed by the release of the collection at Dover Street Market and Comme des Garçons stores, as well as specialty skate shops worldwide.
Since their first meeting in Moscow in 2005, Mogutin and Rubchinskiy have maintained a cross-continental creative relationship throughout the years. Mogutin is a New York-based artist and author exiled from Russia for his outspoken queer writing and activism. His work examines the notions of displacement and identity, pride and shame, devotion and disaffection, love and hate.
As part of RASSVET FW21, under the banner РАССВЕТ НЕ ЗА ГОРАМИ (THE DAWN IS COMING), comes a capsule collection featuring Mogutin's photography, drawings, texts, and tattoos. A selection of t-shirts and shirts, hoodies and sweaters, socks, scarfs and skateboards offers a unique view into the artist's diverse universe.
Alongside the collection, Mogutin created a limited edition zine shot in the summer of 2021 between NY and LA. This multifaceted series of portraits documents Mogutin's friends, queer youth, and fellow artists wearing his new designs and depicted in a variety of mediums including film, digital, and Polaroid photography, and body scans. The zine is illustrated with Mogutin's visual poetry and artwork.