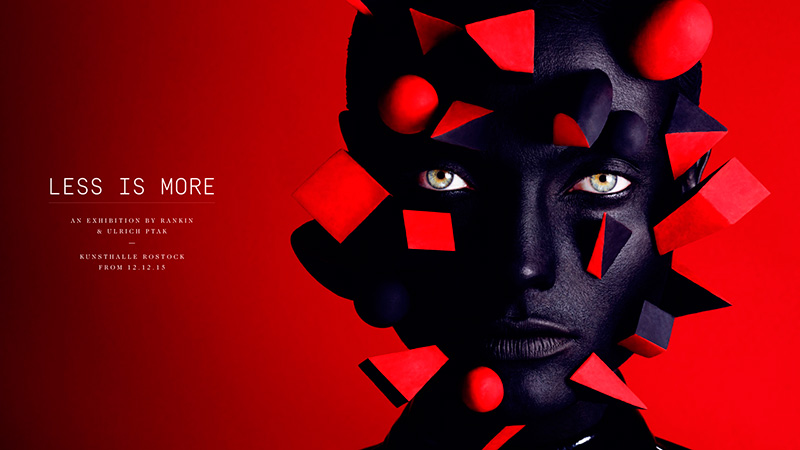 This December photographer Rankin will be presenting an exhibition of his work at the Kunsthalle Rostock in Germany.
Featuring early imagery from his time as a co-founder of Dazed & Confused all the way through to his more experimental contemporary work, Less is More celebrates a career spent challenging the status quo. While fascinated by the fragility of life, and the inevitable onward march of death, there is all the signature tongue-in-cheek humour and emotive quality that the world has come to expect.
For Rankin, Less is More is about coming full circle. It moves away from his photographs of celebrity and casts its gaze back to the work he originally started at Dazed. Here he explored combining conceptual art and fashion photography, forcing them to create a third, more accessible image.
Less Is More will open at 6pm on the 12th December, the exhibition will then run from 13th December until 28th February 2016. The press conference will be held at 11am on the 11th December.
Kunsthalle Rostock
Hamburger Str. 40, 18069 Rostock, Germany