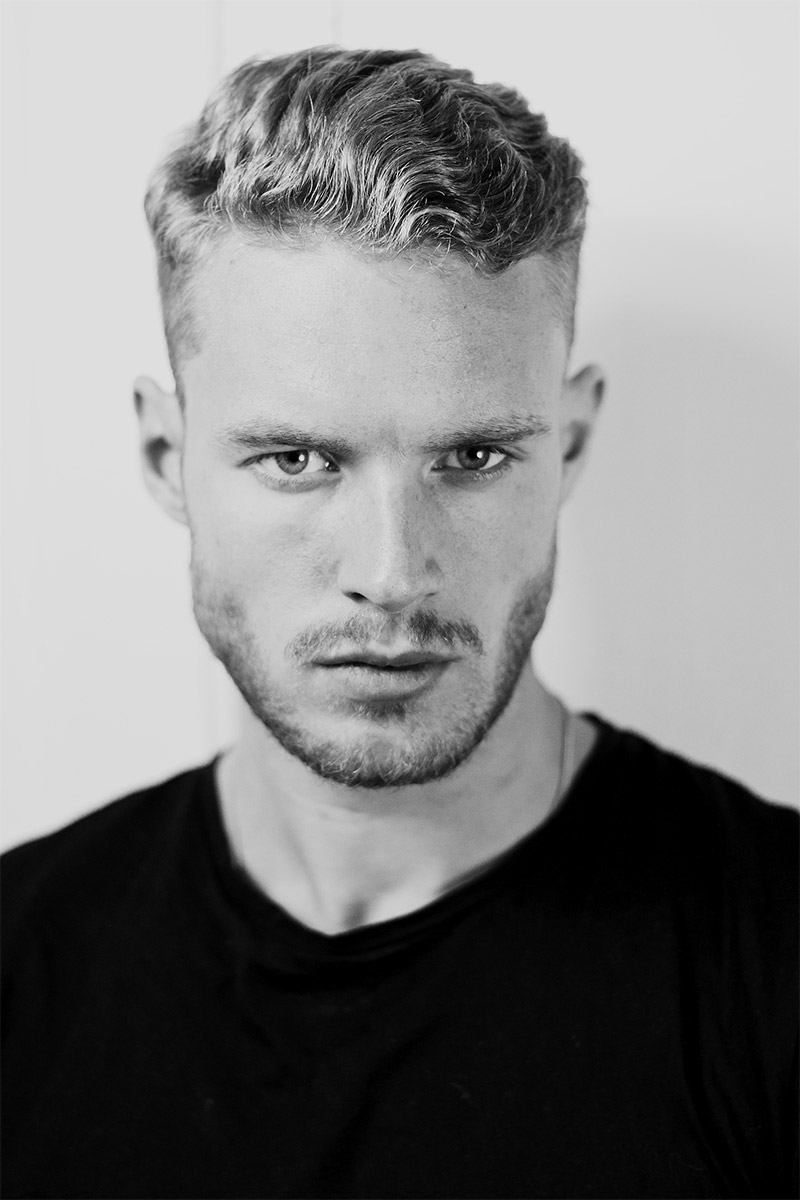 Unsigned Management present Sam Mason in exclusive interview and images for Fucking Young! Discovered by Cesar Perin at a music festival in Reading, Sam's handsome looks are compounded by a maturity beyond his years, with his true passion being music. The soulful singer walked exclusively for Versace SS14 in Milan and either through music or modelling, we can guarantee you will be seeing more of Sam Mason.
• Name
Sam Mason
• Age
24
• Starsign
Aquarius
• Hometown
Guildford
• Best thing to do in your hometown
Walk up to Pewley downs on a sunny day to relax with friends.
• How did you get into modeling / where were you scouted
I was scouted at Reading Festival by Cesar Perin from Unsigned MGMT.
• Were you interested in fashion before you got into modeling
Not particularly. I've always appreciated nice clothes but only really gained fashion knowledge when I started modeling.
• Favourite designers
Tom Ford and Paul Smith
• Most loved possession in your wardrobe
A knackered old knitwear hoodie I bought from Topman when I was 18. Got a few holes in it but it's still very cosy and has travelled around the world with me.
• What's your take on the modeling industry
It's unpredictable. Although the work can be fun and exciting, it's hard to make plans outside of modeling because a lot of bookings are very last minute. It's important to be yourself and to not take yourself too seriously, but also respect the people you work with.
• What are you most looking forward to doing being a model
Earning some money to help finance other things I really want to do. For me that means being able to afford studio time to record my music properly.
• Who do you most want to model for
Tom Ford
• Who are your favourite models?
Patrick Petitjean just looks very cool. A bearded wonder.
• What else do you do
I've been playing guitar for 14 years and I write and record my own music. It's been a solo thing for a while but I'm looking to form a new band:
• Fashion week survival tip
Keep your phone charged and get a map.
• Most played tune on your iPod
'Four Kicks' by Kings of Leon.
• Worst job you've ever had
Waiter. Well, technically it was just a trial shift. I spilt red wine on the same man twice. So really it was the worst job I almost had…
• What's the most spontaneous thing you've ever done?
Hmm. I'm quite scared of heights but I did a skydive in New Zealand. I actually loved it and wanted to do it again straight away!