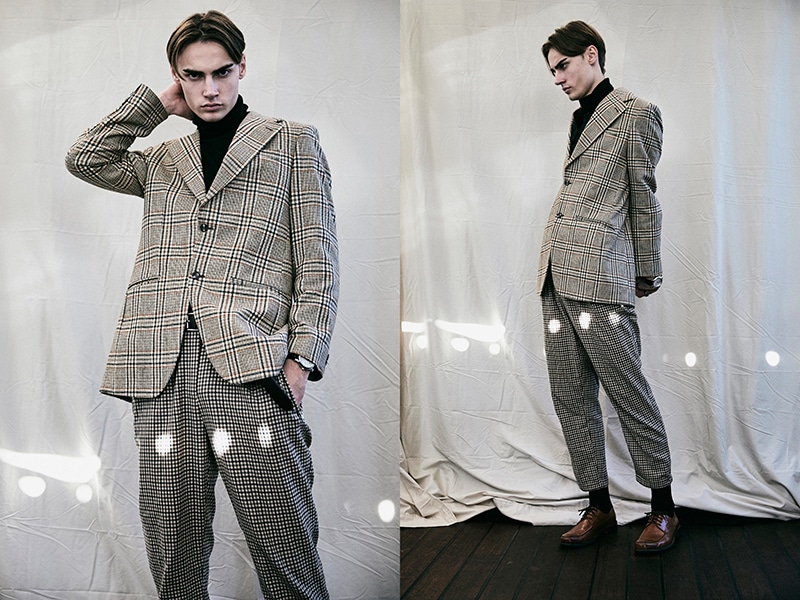 Name: Quentin Forgeot.
Agency: my mother agency is One Time Management (Zurich).
Age: 20 years old.
Height: I'm 187cm tall.
Instagram: @quentin_forgeot
Hometown: Dijon – France.
What's the best thing about your hometown/country? The most famous stereotype is the Mustard from Dijon but I'd say it's a nice town, too!
How discovered: I was scouted on Instagram.
What was your first modeling job? Adidas Originals X Young Designers Show during PFW.
What were you doing before modeling? I did small jobs, like supermarket cashier, postman…
What would you be doing if you weren't modeling? My dream is to become a policeman in France.
Favorite modeling experience so far? I did a very funny shooting with a photographer in London… I remember I climbed a wall just for a picture!
Favorite things you like doing in your spare time: fitness or visit my friends.
What are you listening to at the moment? I'm listening to Booba or Orelsan, both French rappers, you probably don't even know them.
Favorite movie/TV show: The Wolf of Wall Street. I even met Jonah Hill just after the Adidas Originals show!
Favorite designer, fragrance or beauty product: my favorite designer is Yoshi Yamamoto for Y-3, it's my favorite brand. For fragrance is Chanel Bleu, but my mother always buys me One Million by Paco Rabanne as for my birthday gift. My favorite beauty products are face cream and my hand gel – I cannot go out without these products!
Currently, you're obsessed with/about: with fashion weeks, all about shows!
Place you would love to visit: Chicago, because I'm a big fan of Michael Jordan, I like to wear Jordans and Bulls items.
Last but not least, if you were an animal, which one would you be? A shark!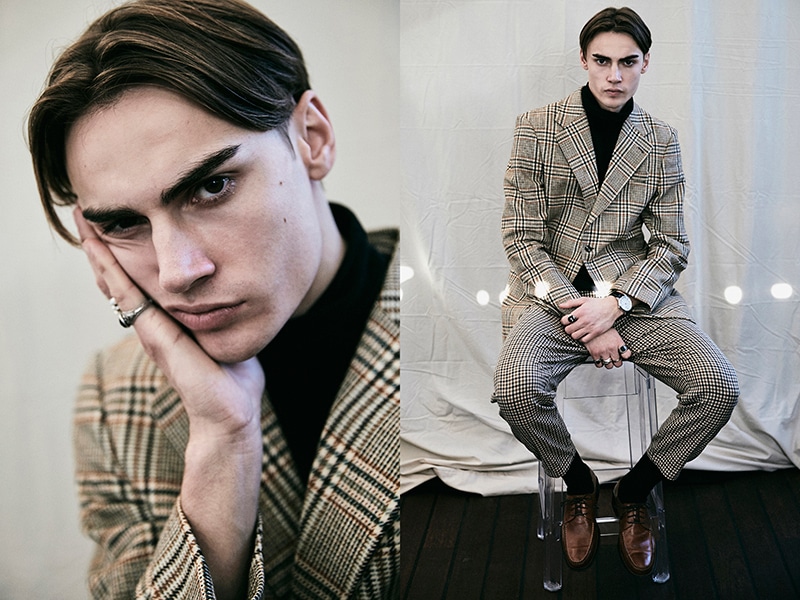 Casting + interview by Jacopo Mainini Bandera (@jaco___________)
Pics by Valentina Frugiuele (@valentinafrugiuele_photography)
Model: Quentin Forgeot @One Time Management @quentin_forgeot