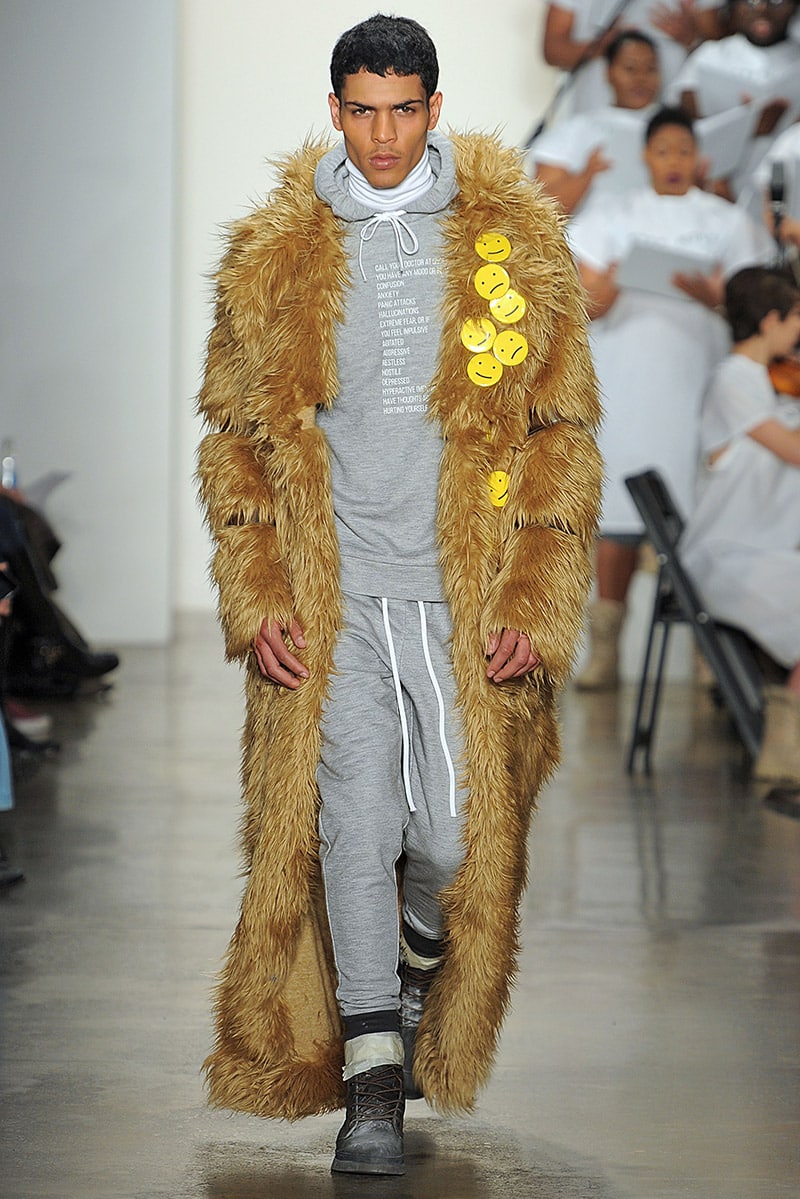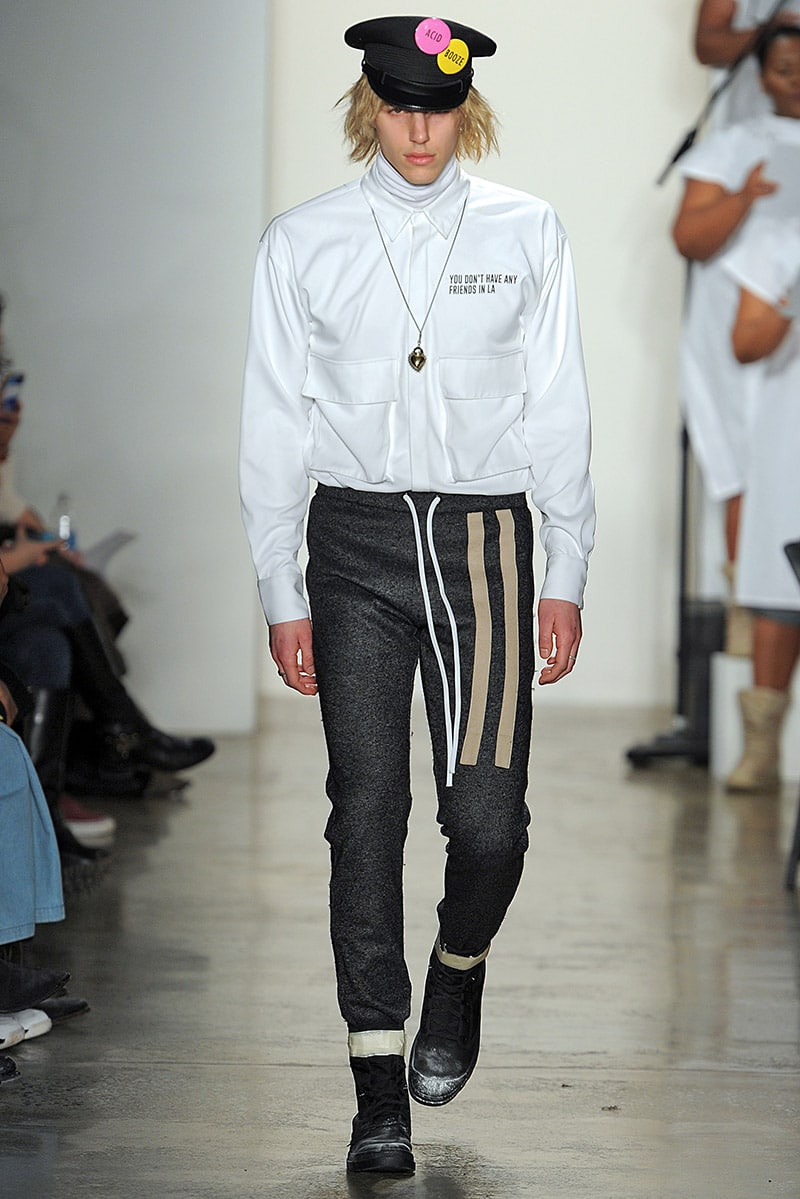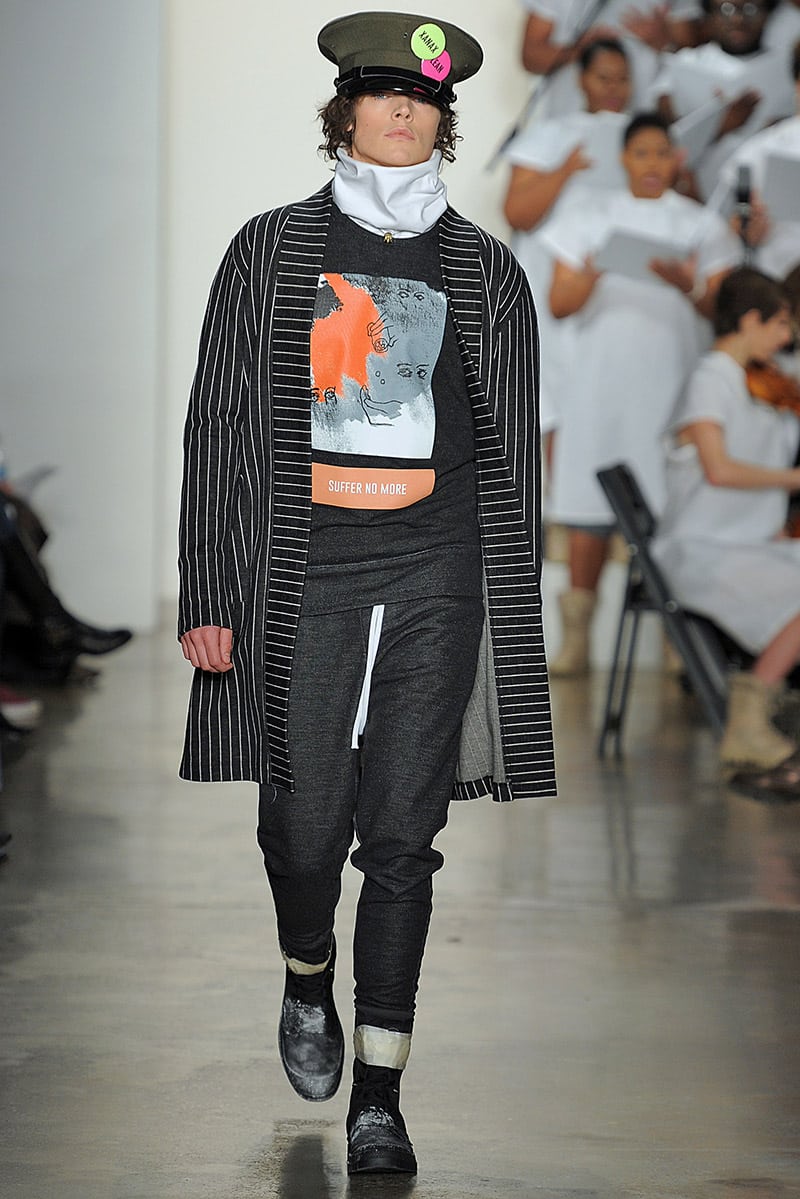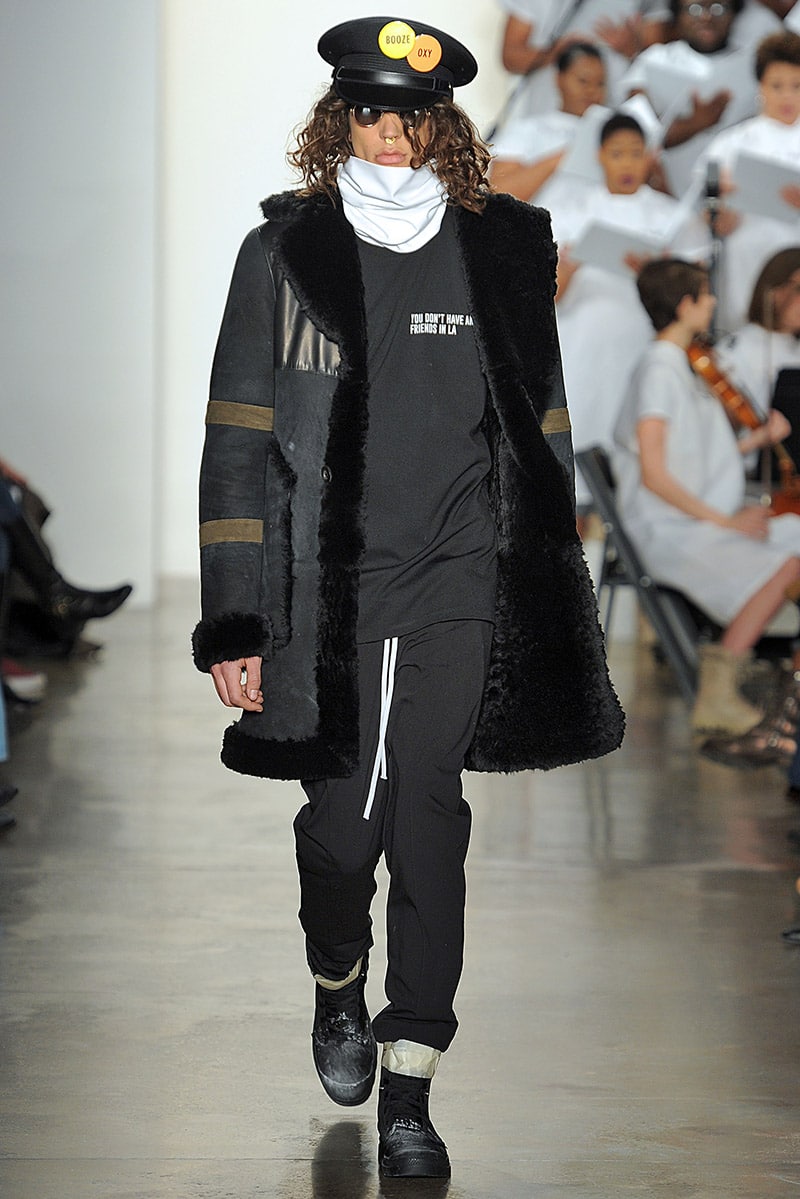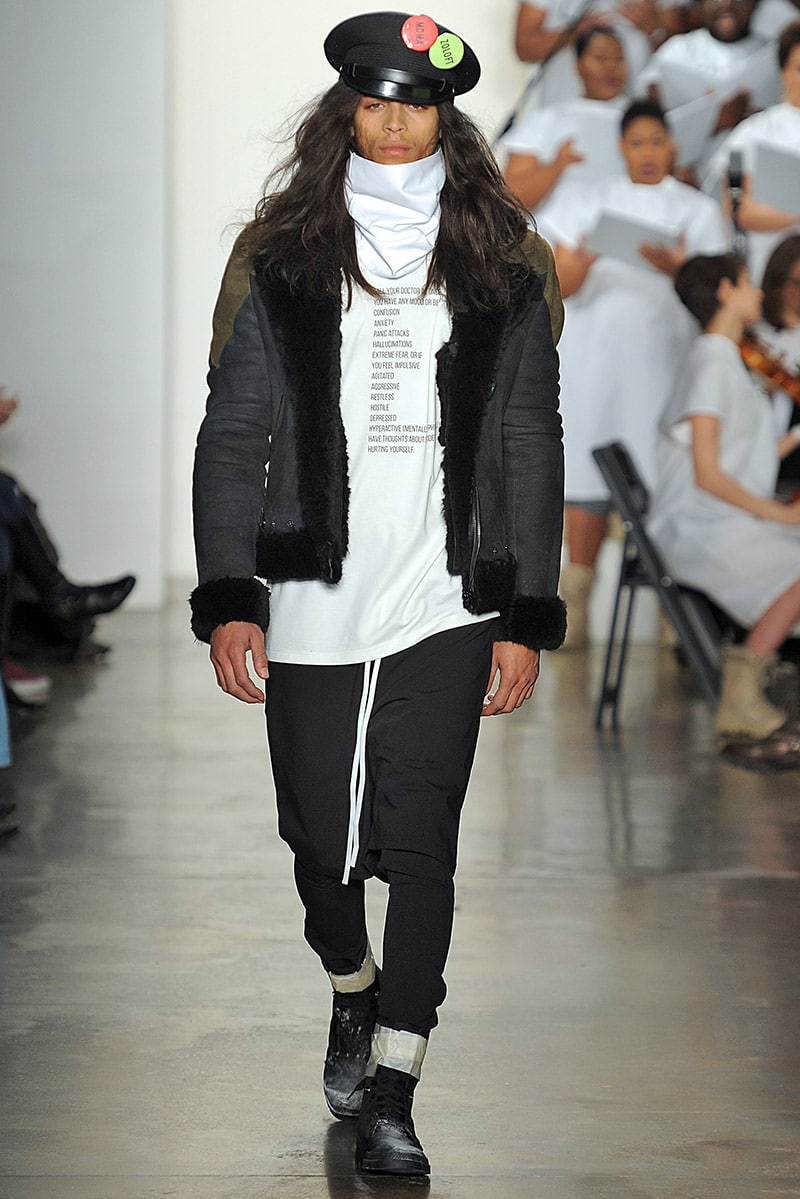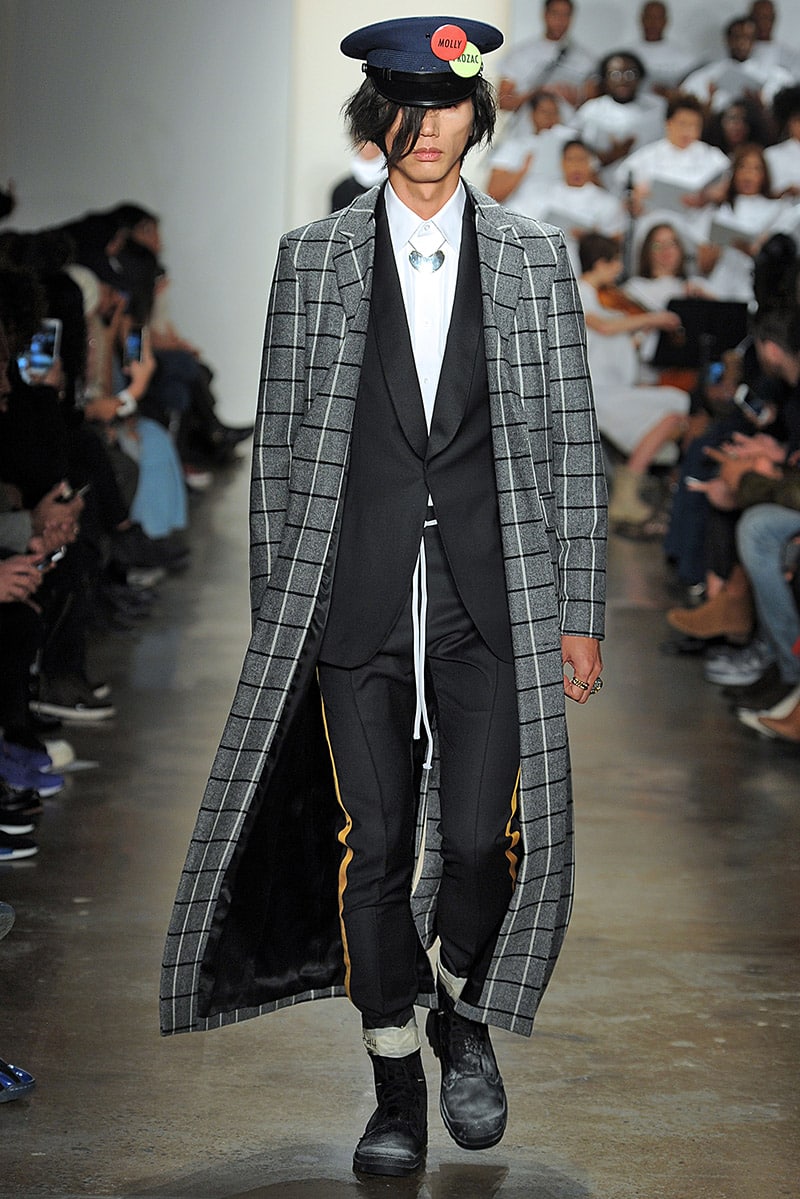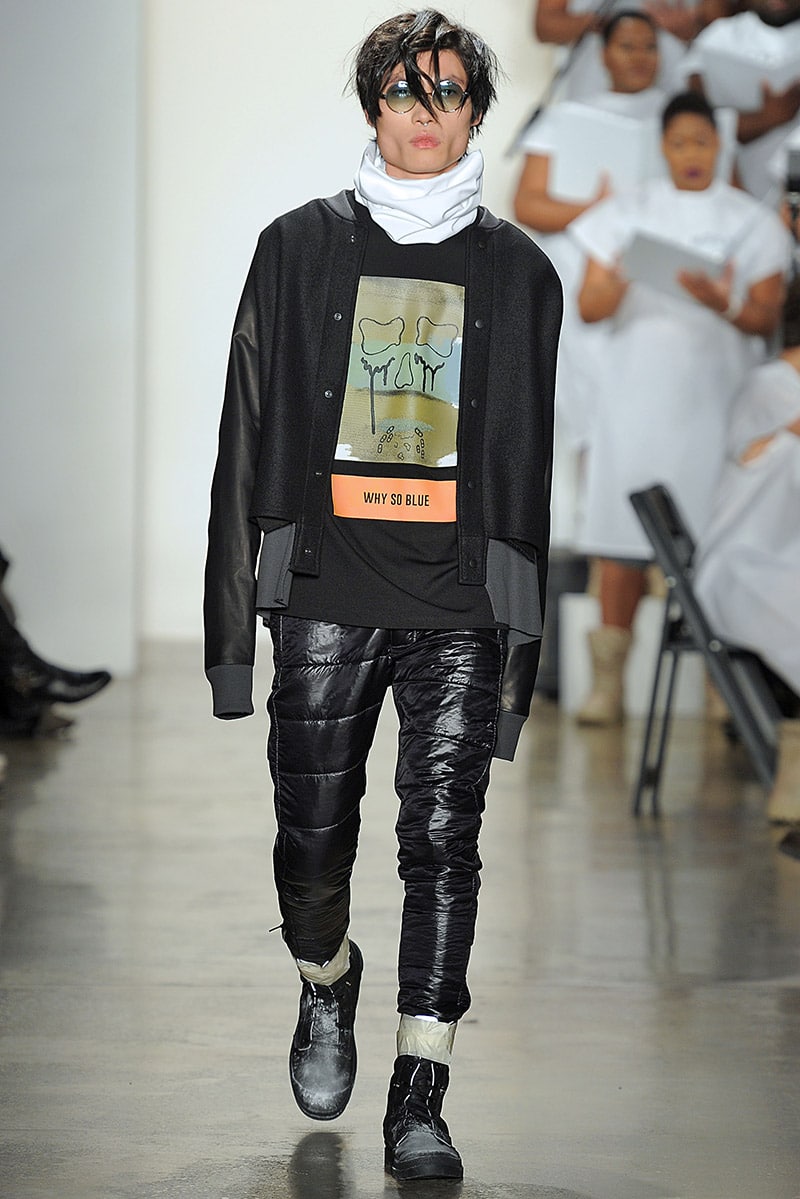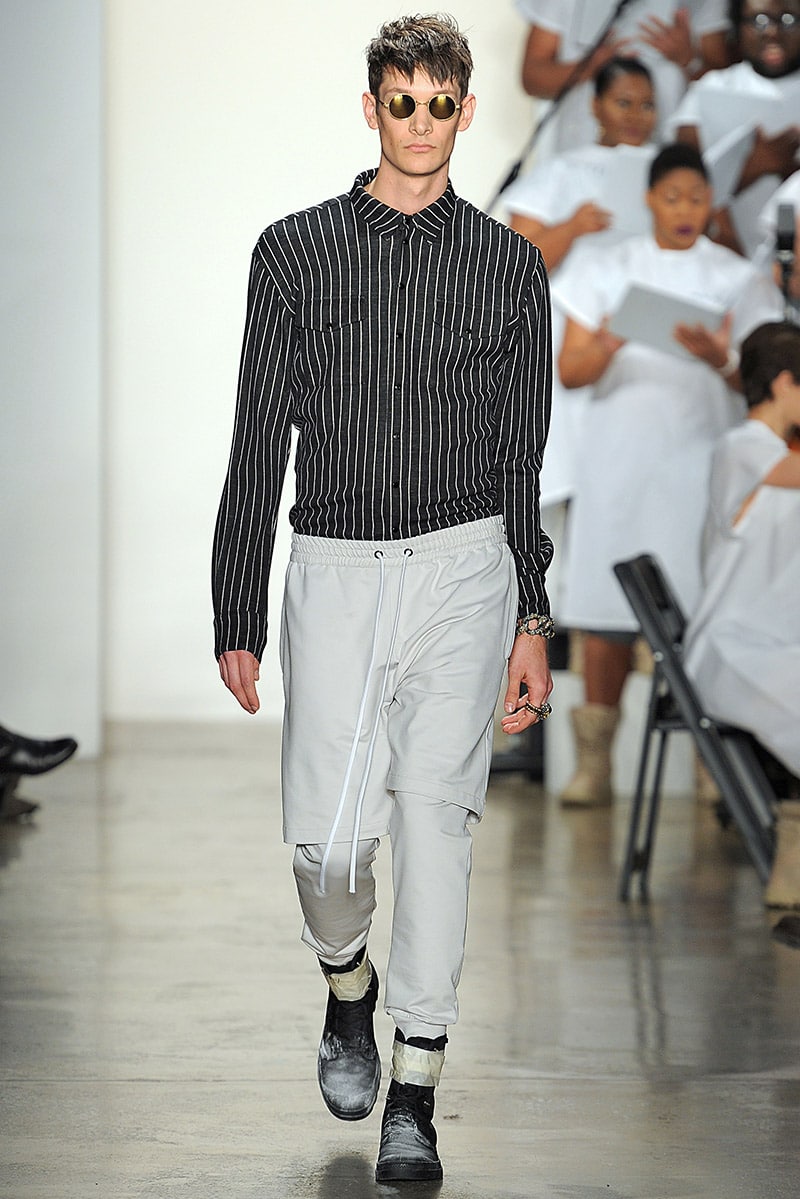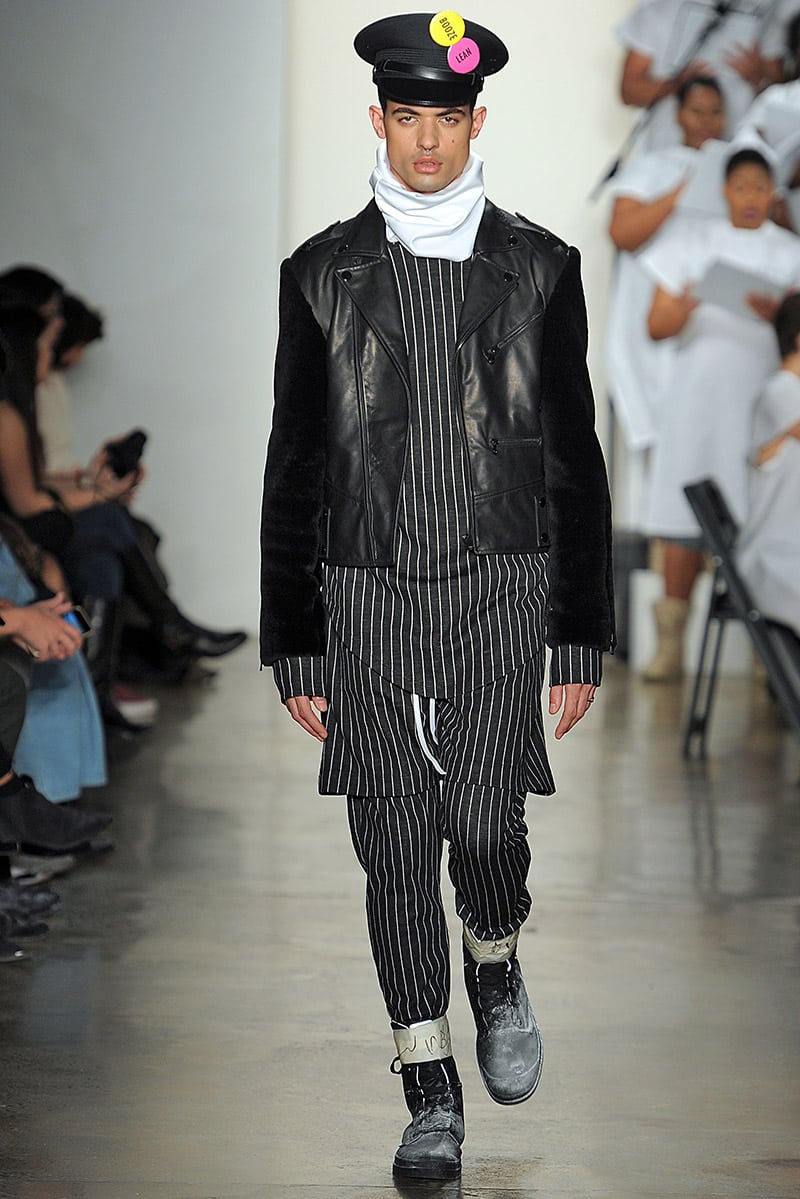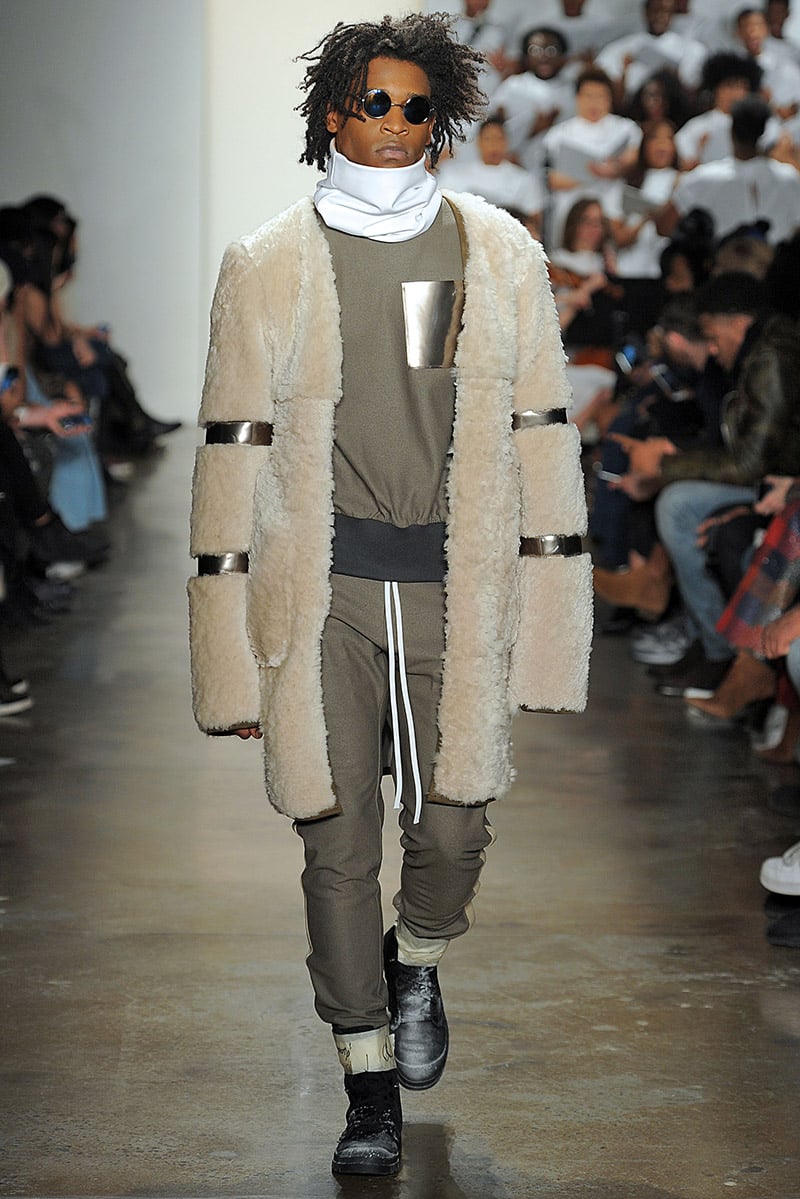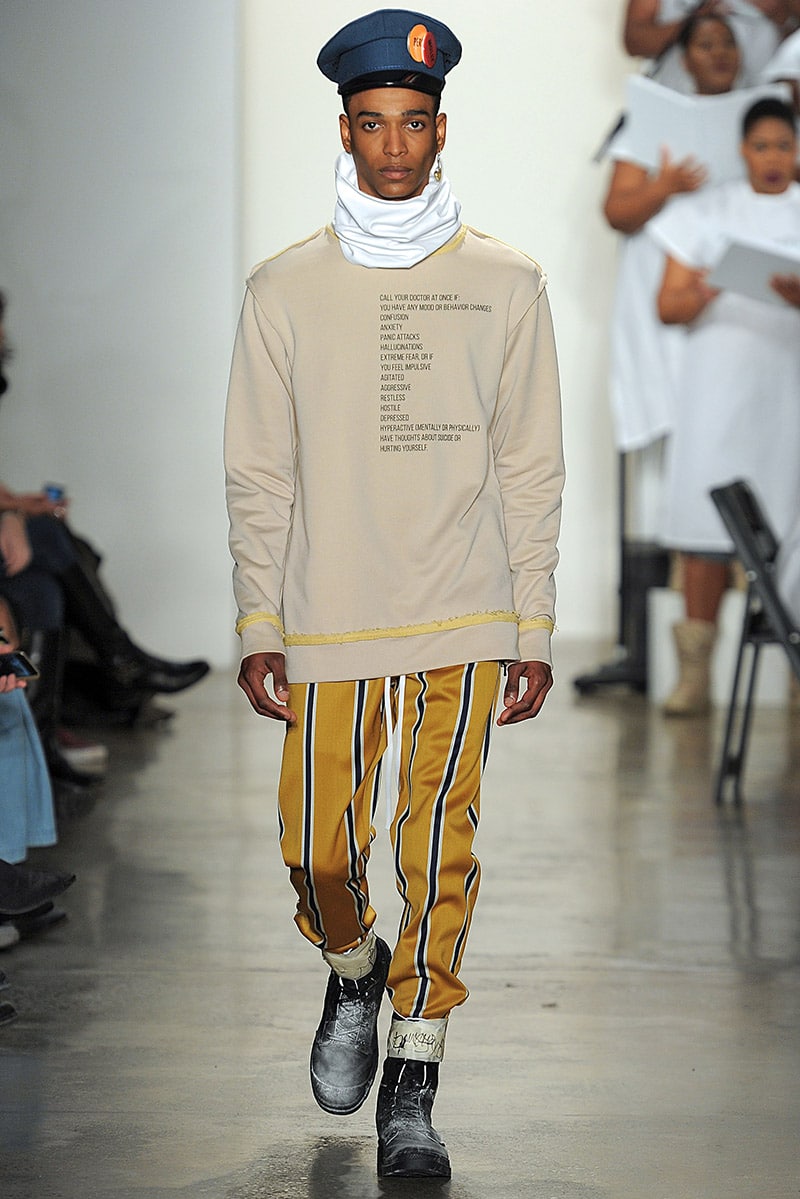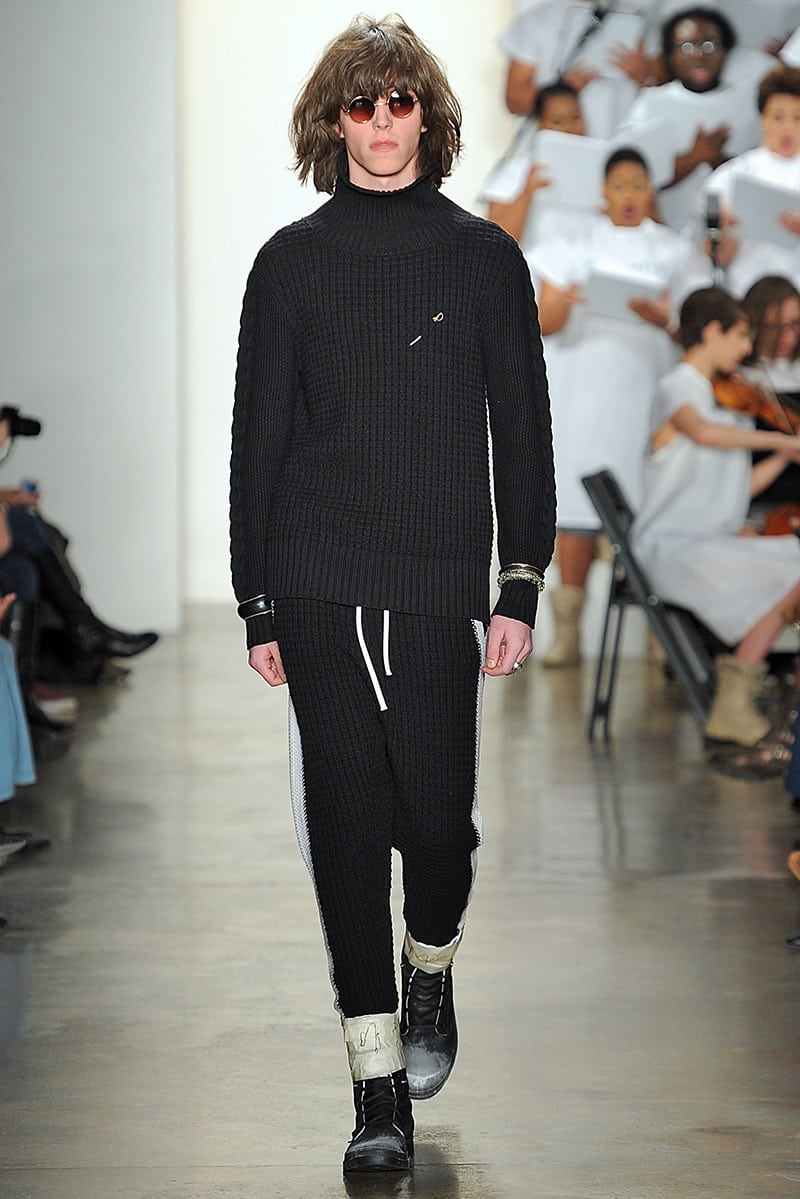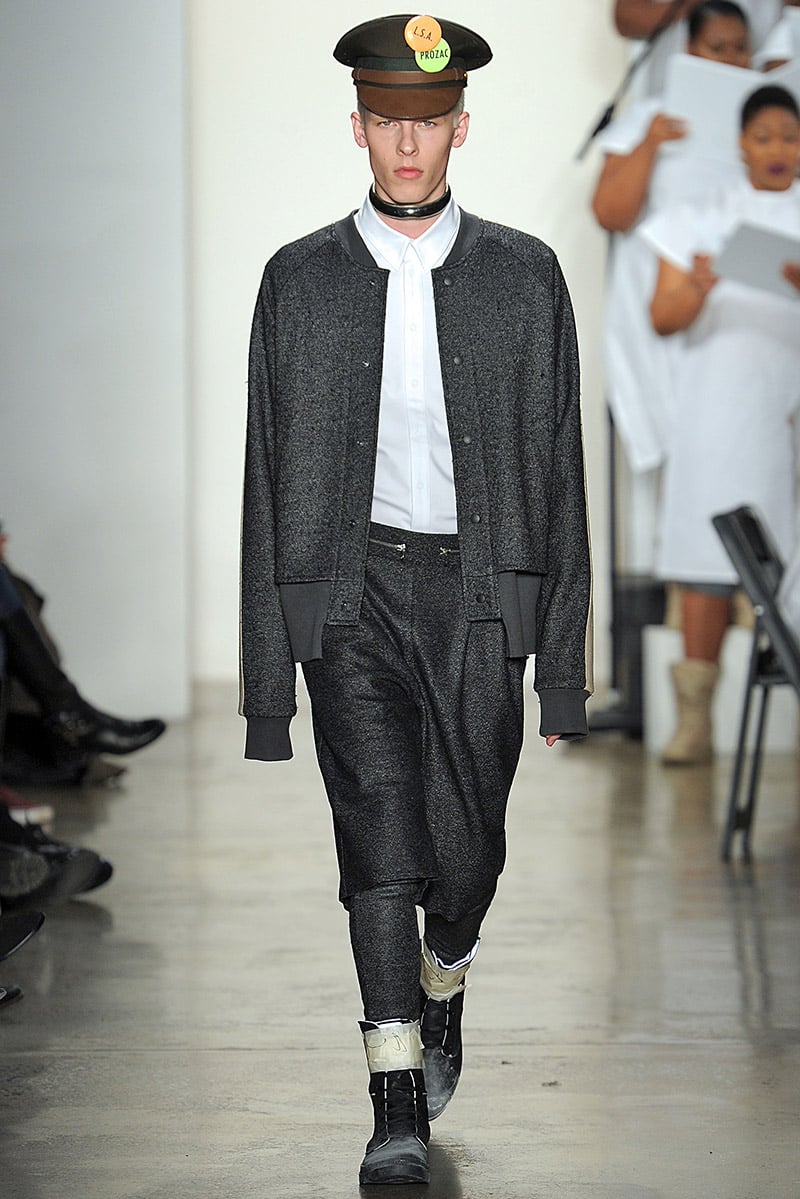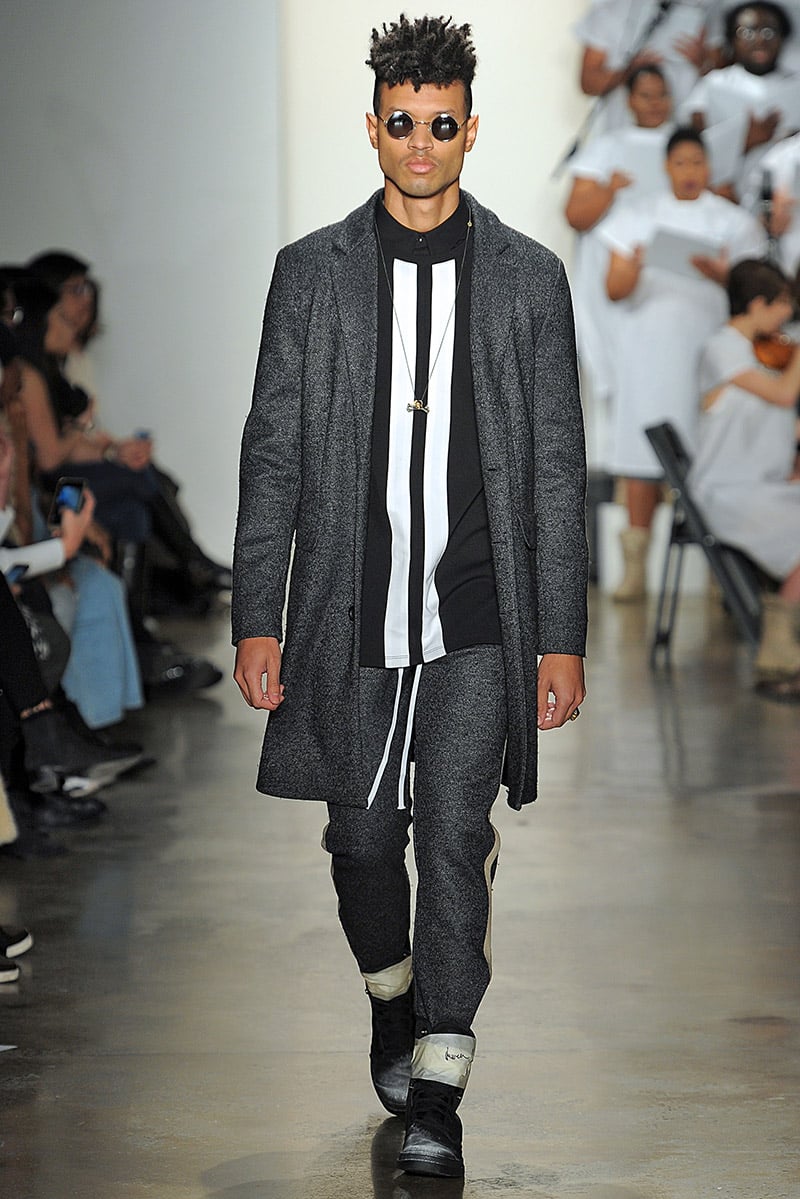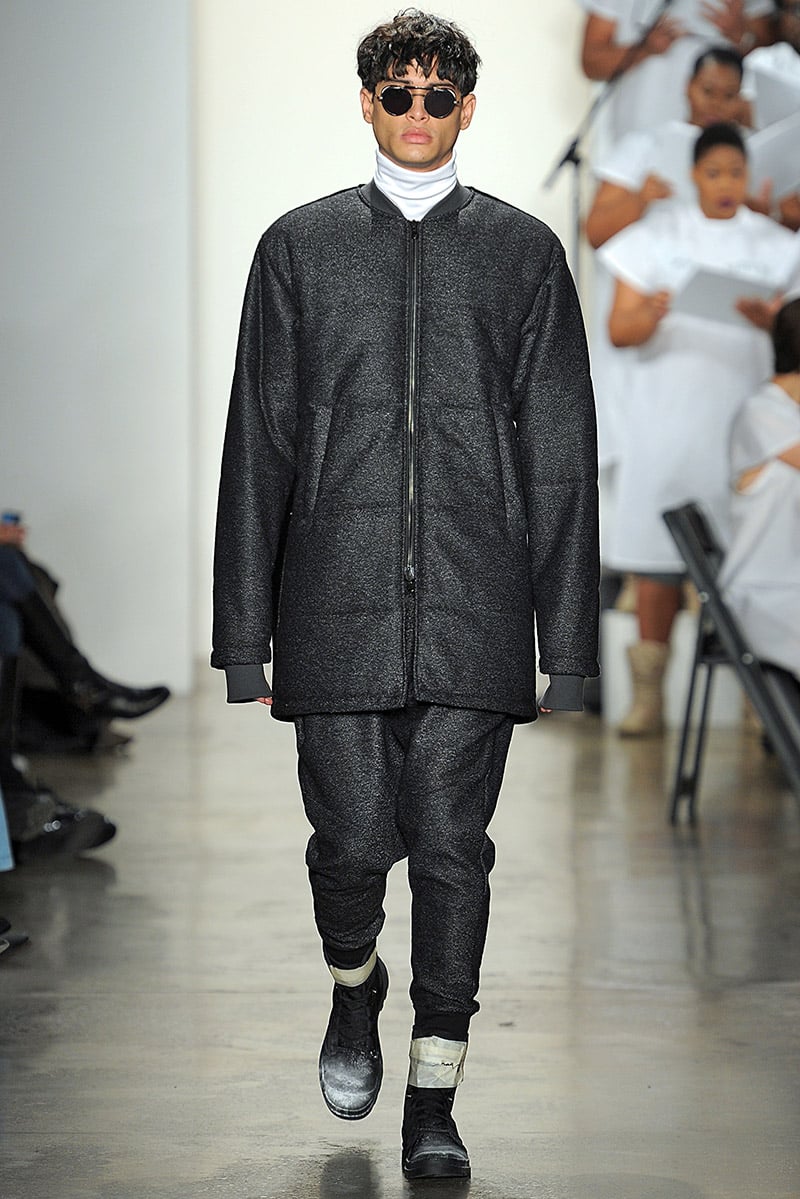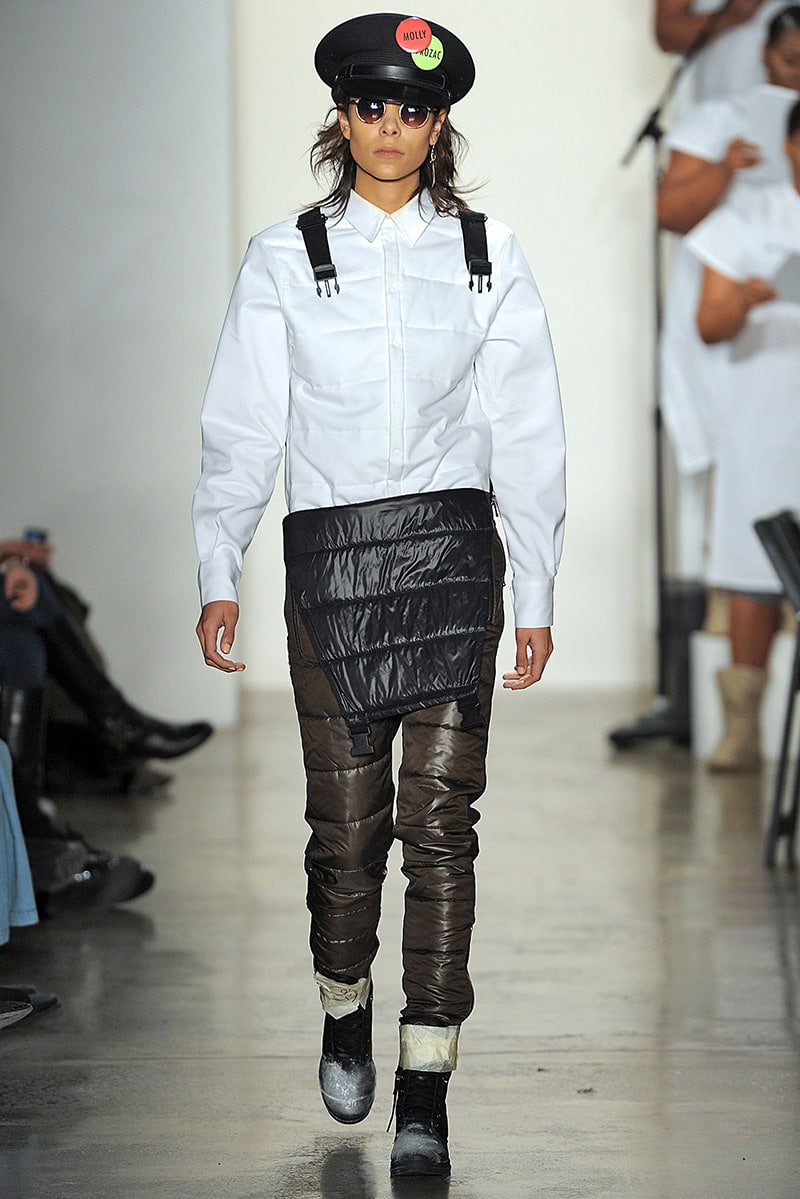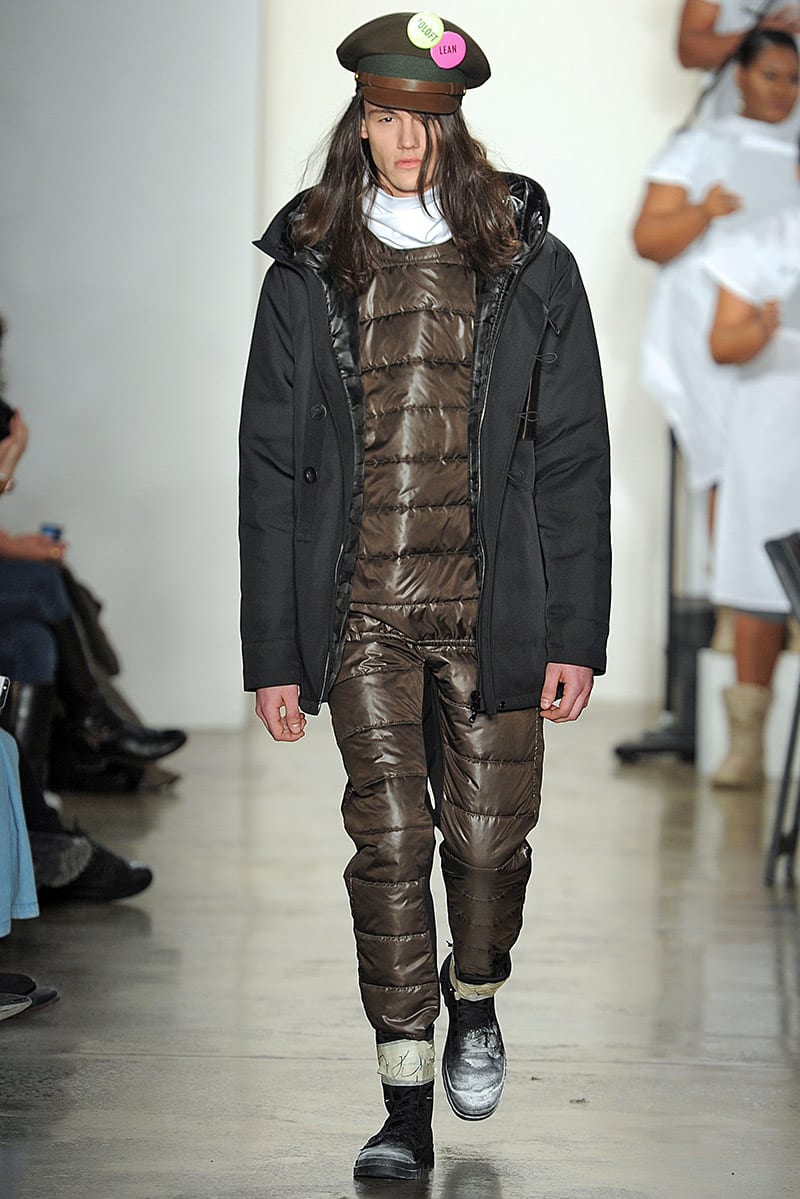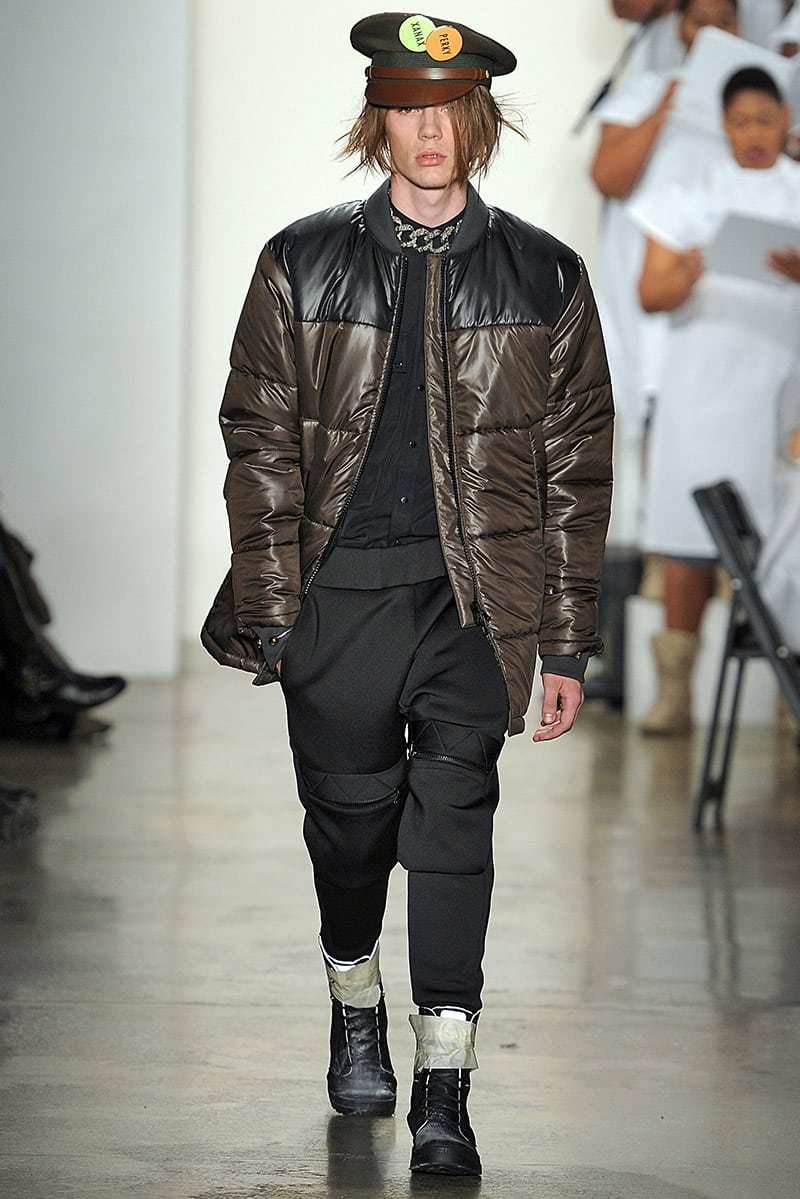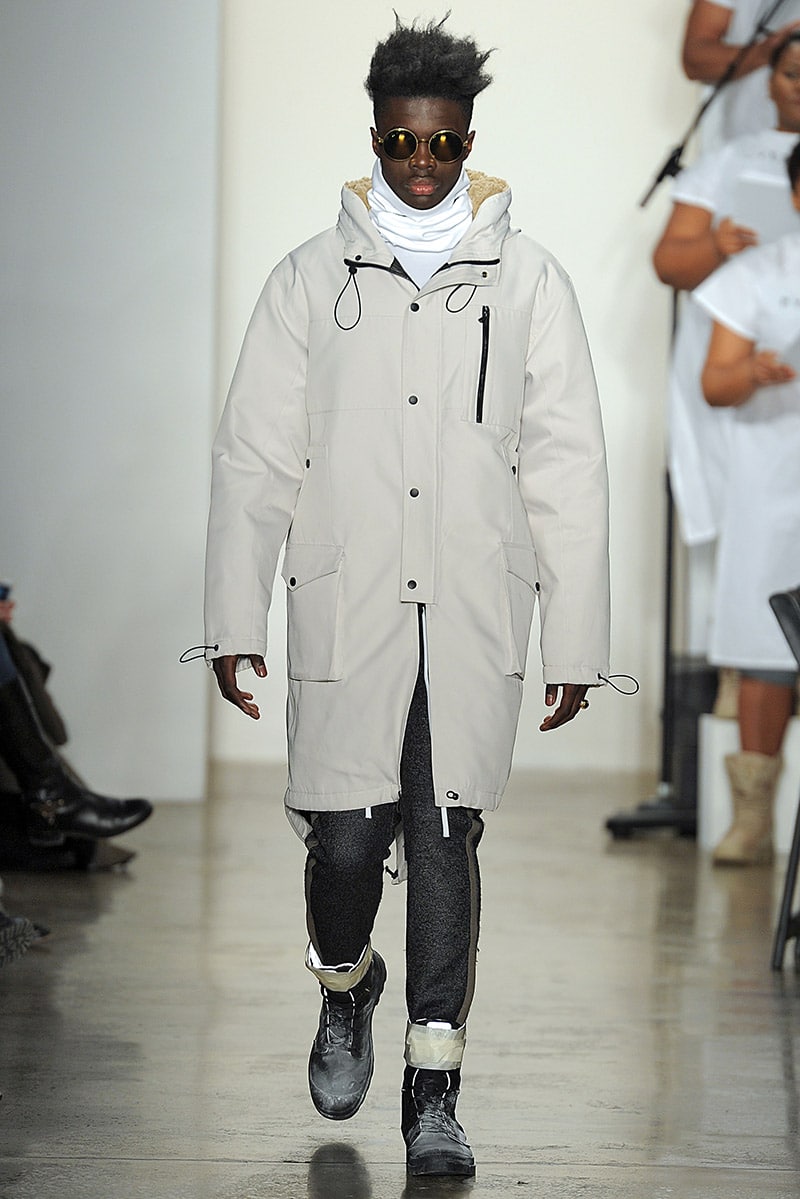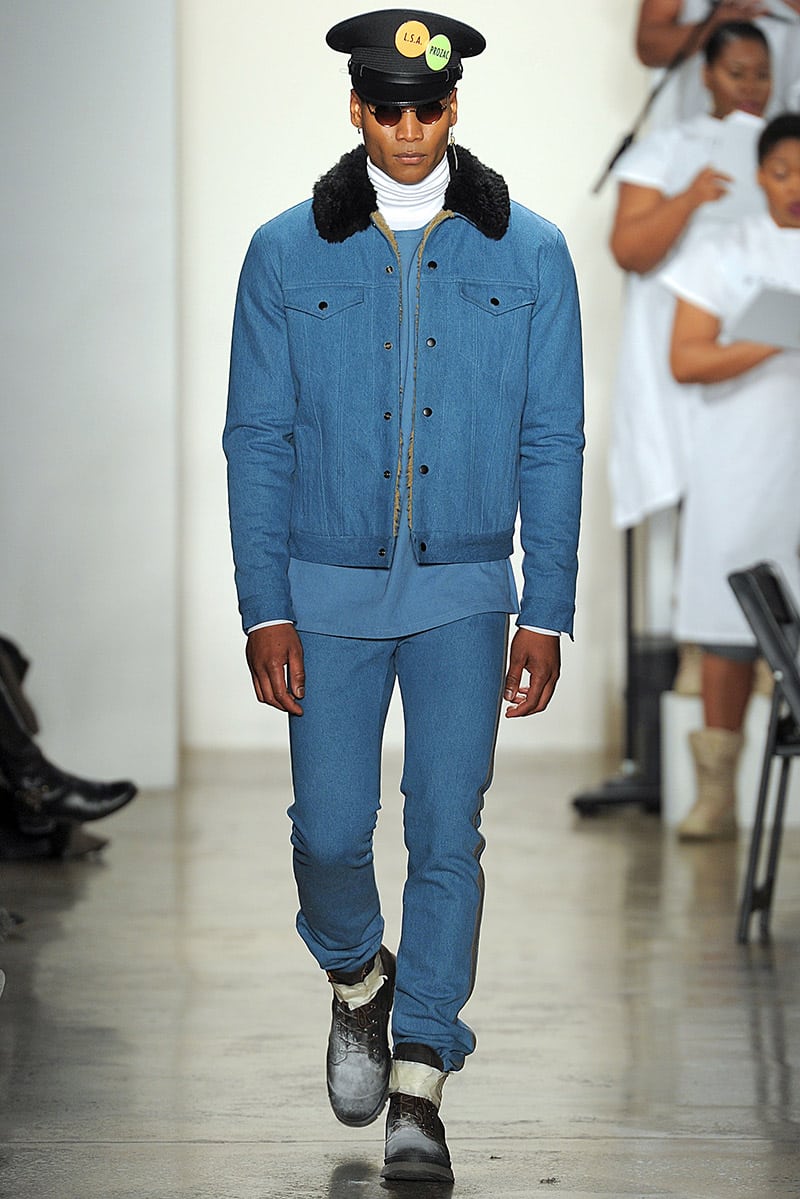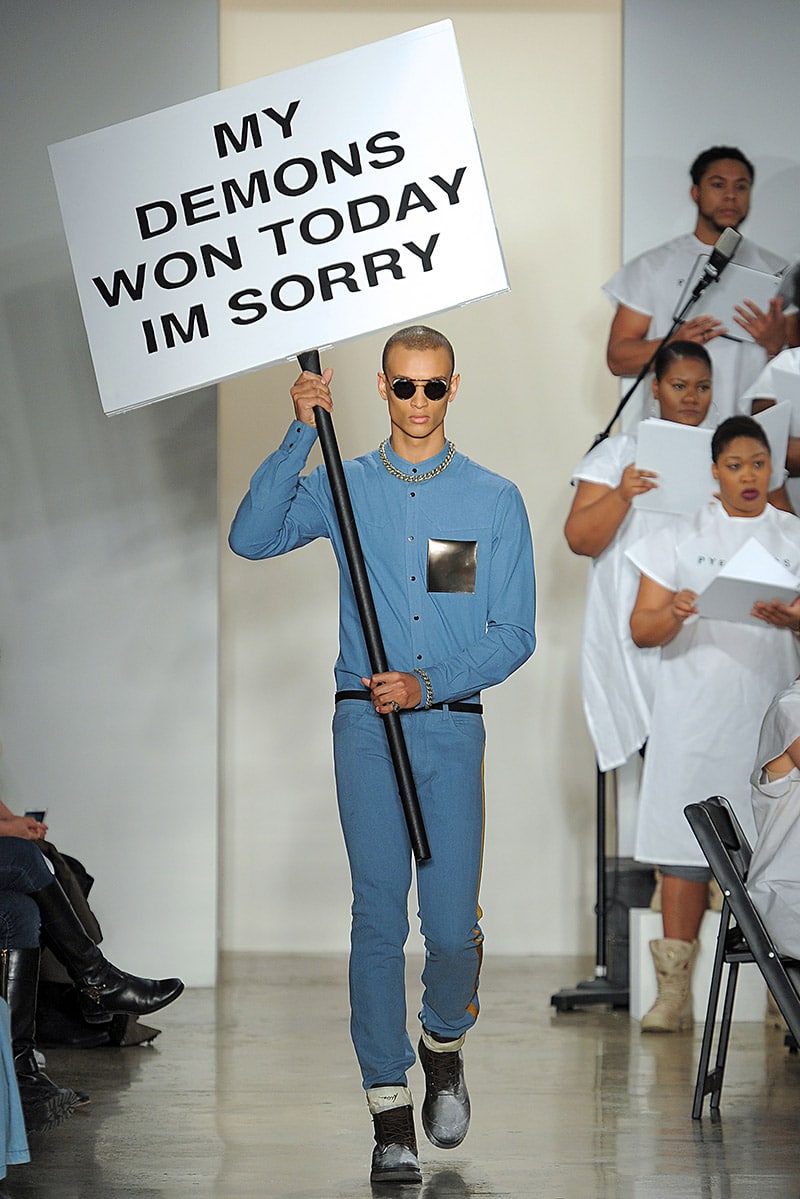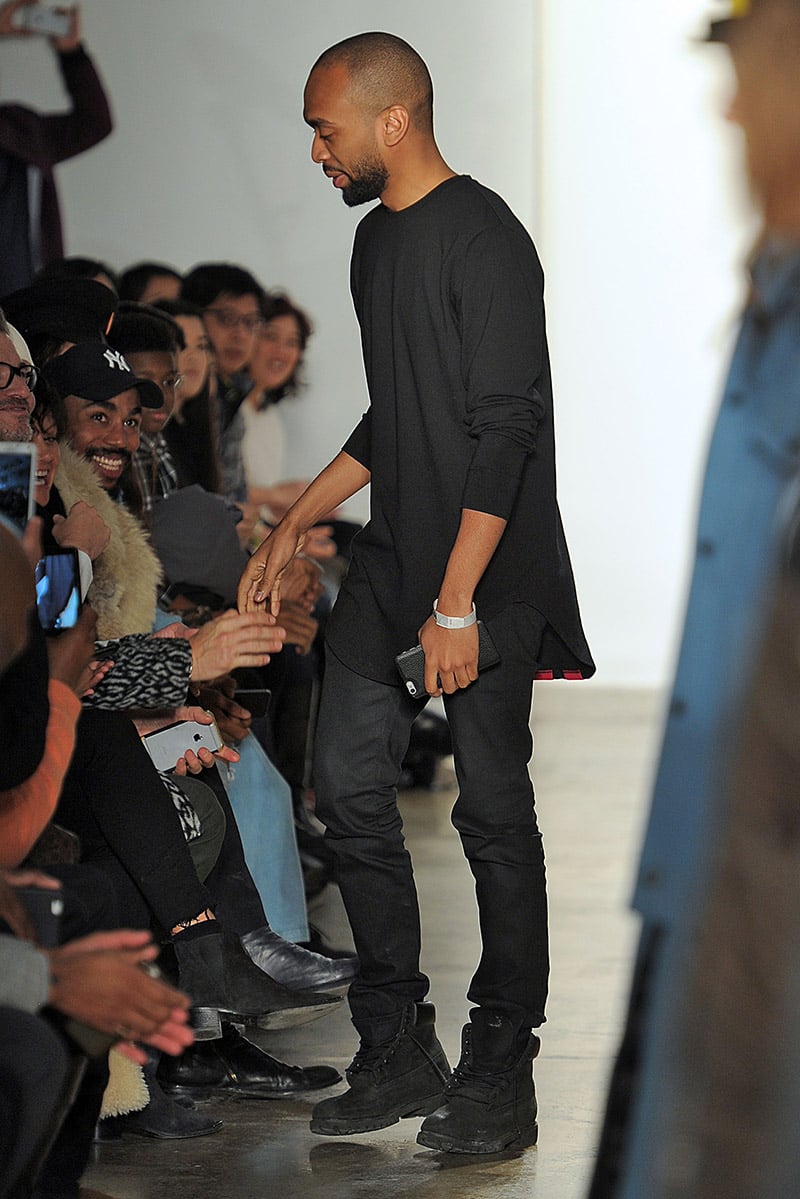 "My demons won today. I'm sorry." This was the final Facebook post of Black Lives Matter activist, MarShawn McCarell who shot himself, Monday. Saturday it was repurposed as a picket sign, held by a model in a Pyer Moss denim button-up. A holy harmony of voices was the backdrop. The choir sang such classics as: Future's Trap Niggas and Fetty Wap's R.G.F. Island along with James Weldon Johnson's Lift Every Voice and Sing. What we in the African American community call our Black National Anthem. A poem, first performed as a song 116 years ago by a choir of segregated schoolchildren. Now a reminder of the lines which still divide us.
With Pyer Moss what you see is never what you get. "The topics that I'm choosing are not sexy fashion topics," said Creative Director, Kerby Jean-Raymond. If you recall, his Spring/Summer 2016 collection centered around police brutality. It rattled the creative community. The aftershock caught singer-songwriter, Erykah Badu's attention. This season they collaborated, building a collection entitled, "Double Bind". Which in a nutshell, is about depression among other unsexy topics.
As the show's stylist, Badu's influence was immediately felt. Particularly, in what she termed, "workman's hats" pricked with anti-depressant pins like, "Xanax" and "Zoloft". Badu's read, "LSD" and "Acid". "Working class people deal with depression every day," she said. "Normal bouts of depression are very common in all of us. Yet, we don't seem to want to talk about it. We mask it in some kind of way," she added.
However, if my winter blues can be masked in floor length double-breasted fur, a shearling cardigan or a, "You don't have any friends in L.A." tee, who needs Prozac when I'll always have friends in New York?