Pull&Bear launches a customizable kit with POSCA markers.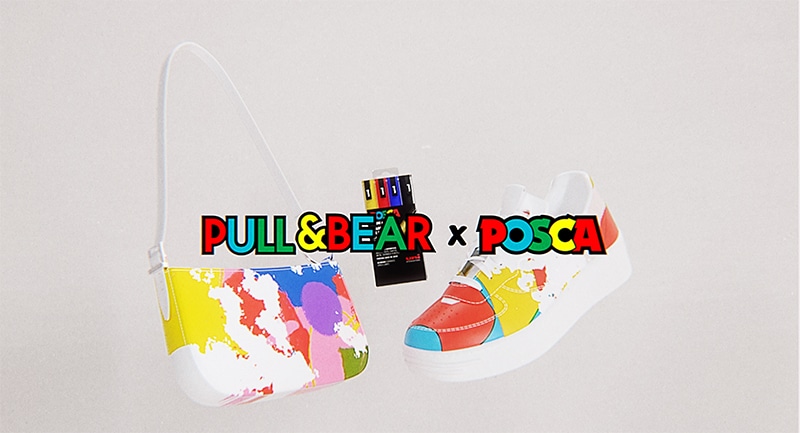 Are you a potential artist? Did you draw on the walls when you were a kid? or an adult? Here we show you a Pull&Bear collaboration that you will love.
You can choose a full blank unisex sneaker or shoulder bag, that comes next to a POSCA markers pack. Red, blue, yellow and black with a covering, opaque and matte finish.
Also, artists such as Mark Malarko, Yeye Weller, and Aga Giecko have participated in this project creating their own version of the customized shoes and bag. Do you want too? Pull&Bear will launch a contest on its social networks in which its followers can get one of the customizable packs, so stay tunned to @pullandbear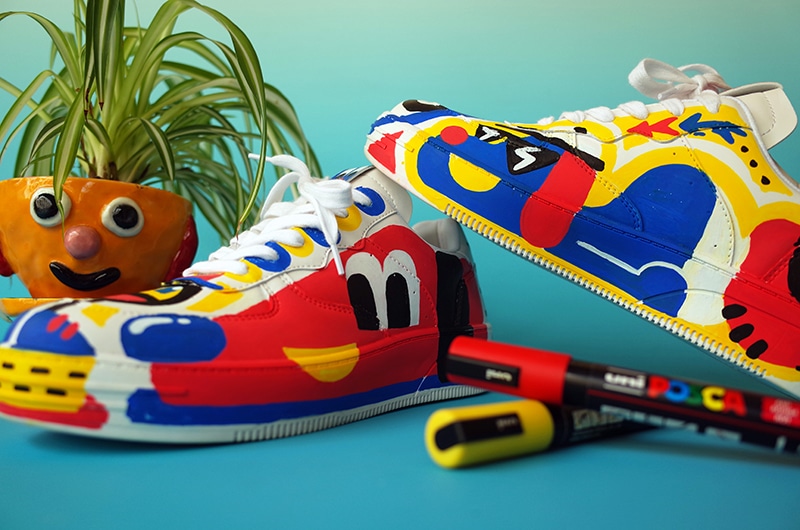 Mark Marlako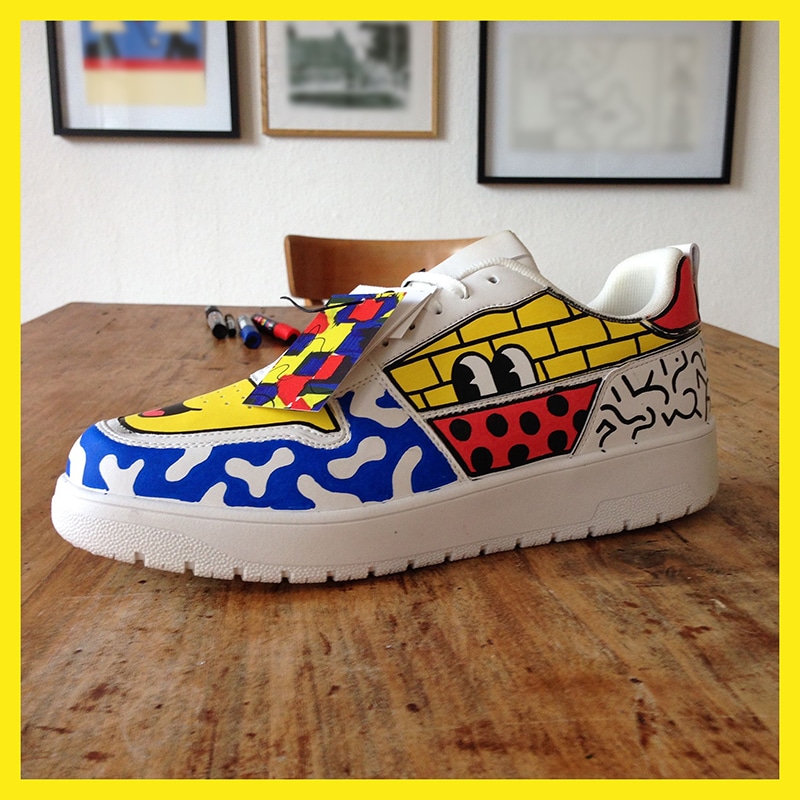 Yeye Weller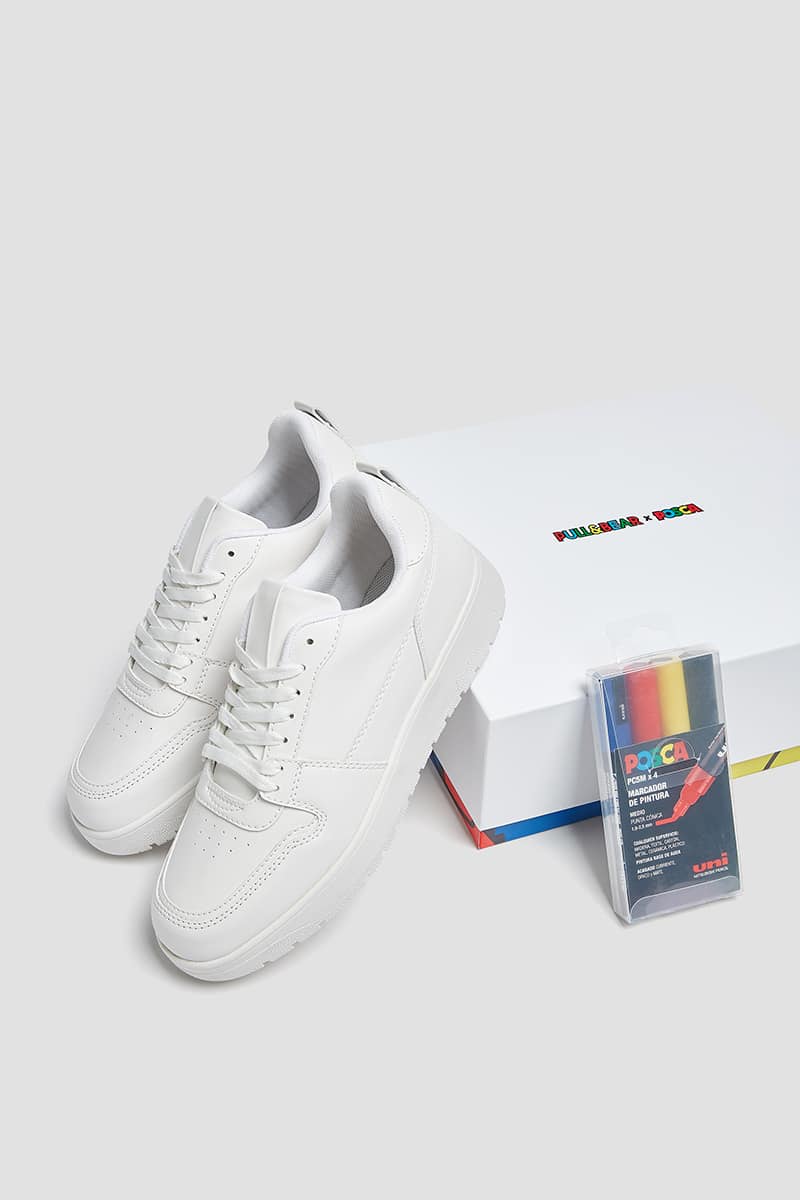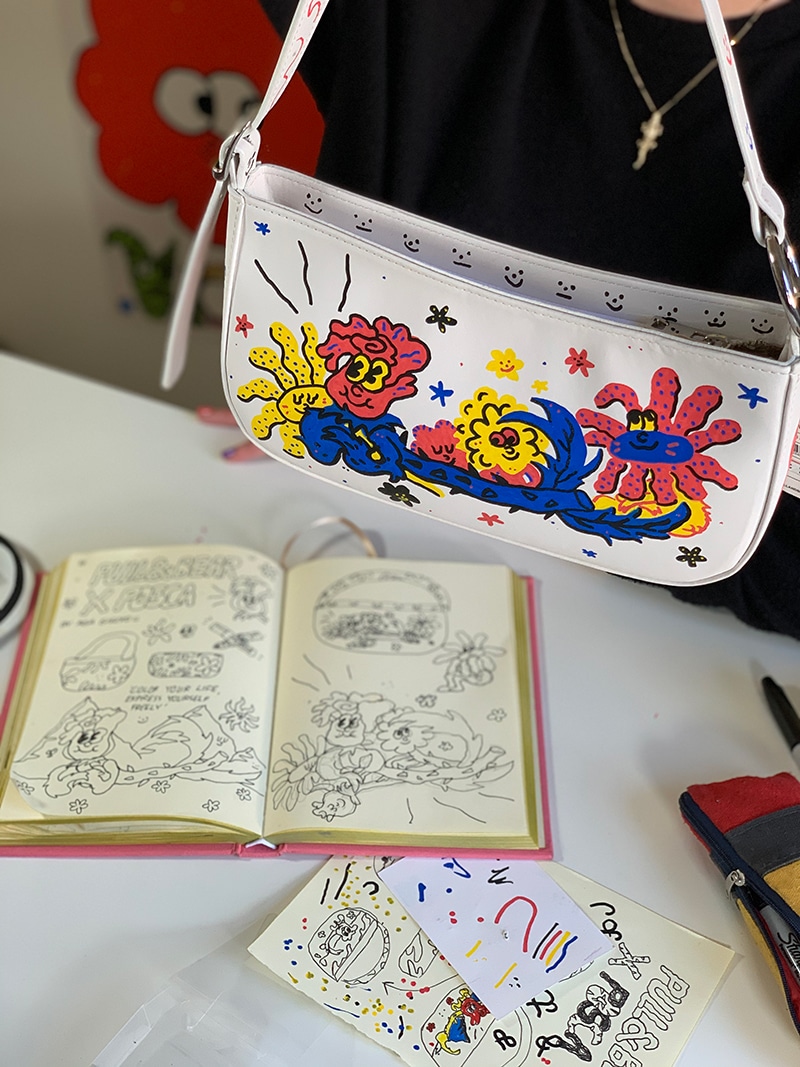 Aga Giecko