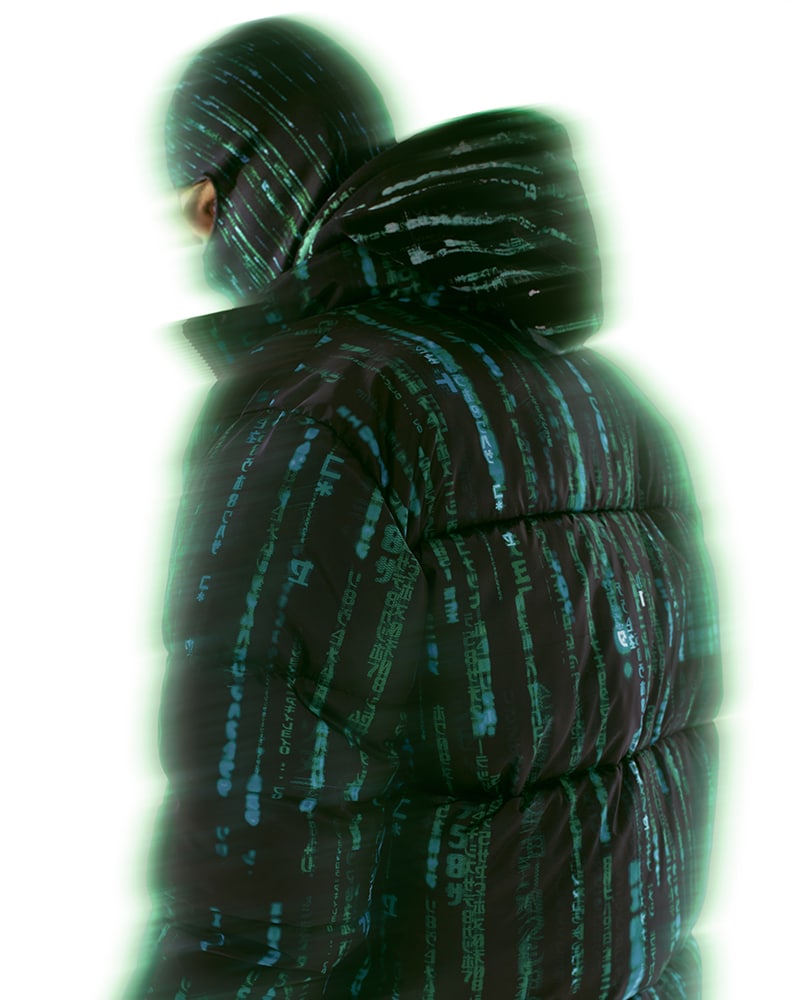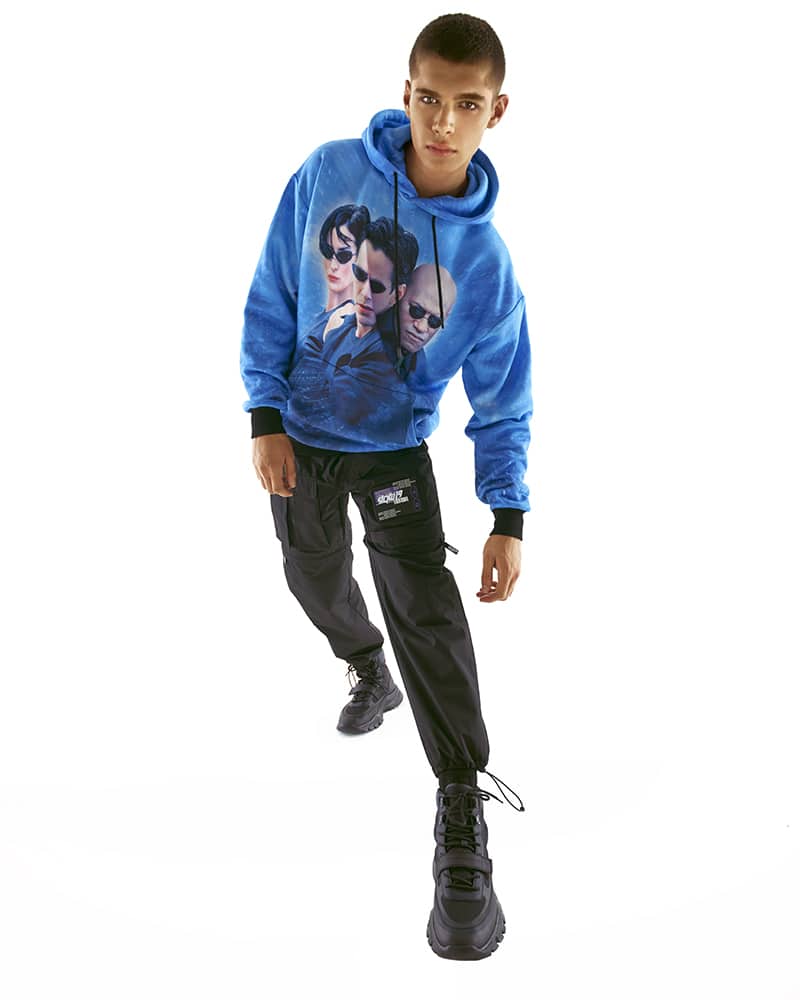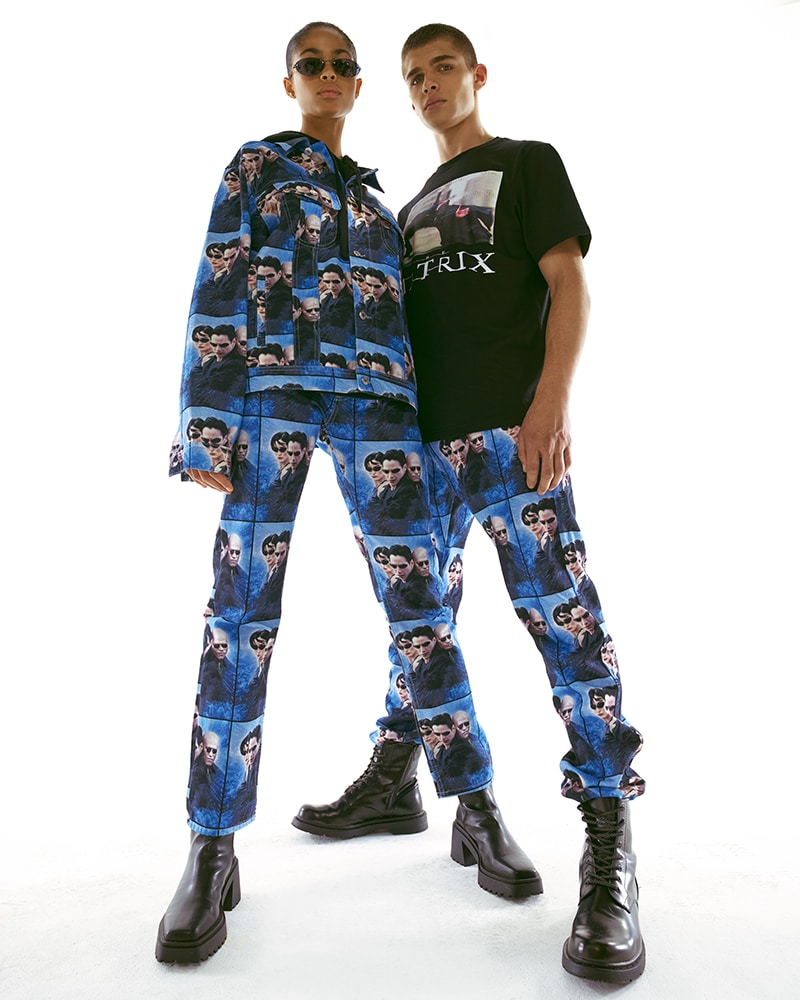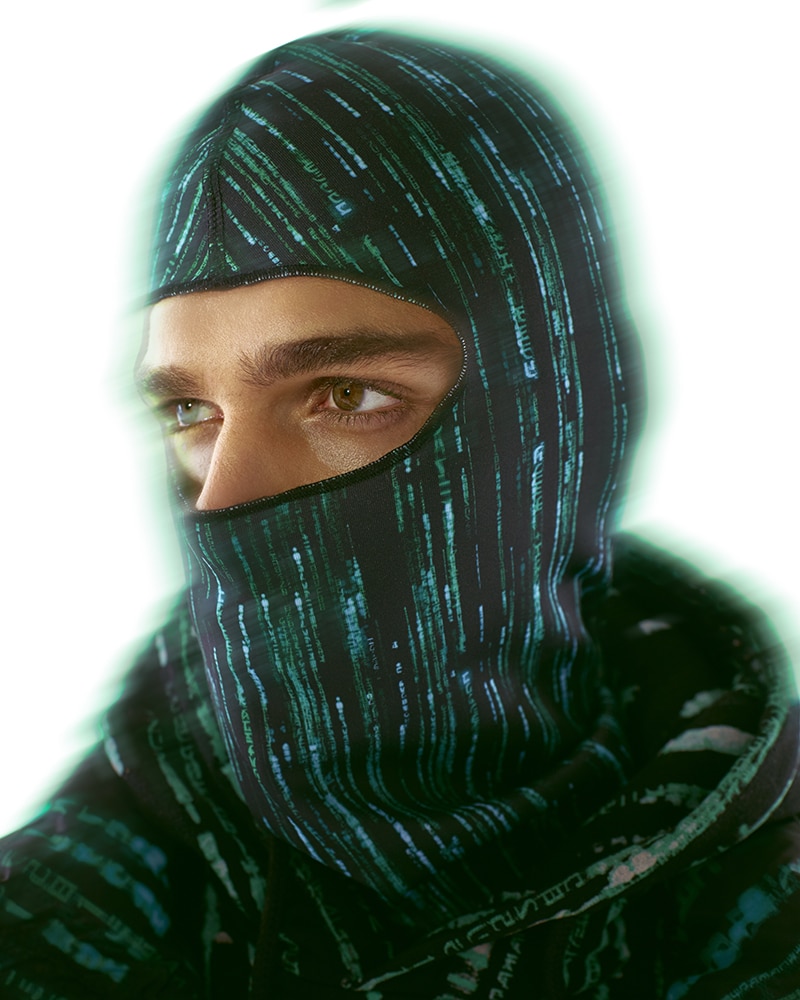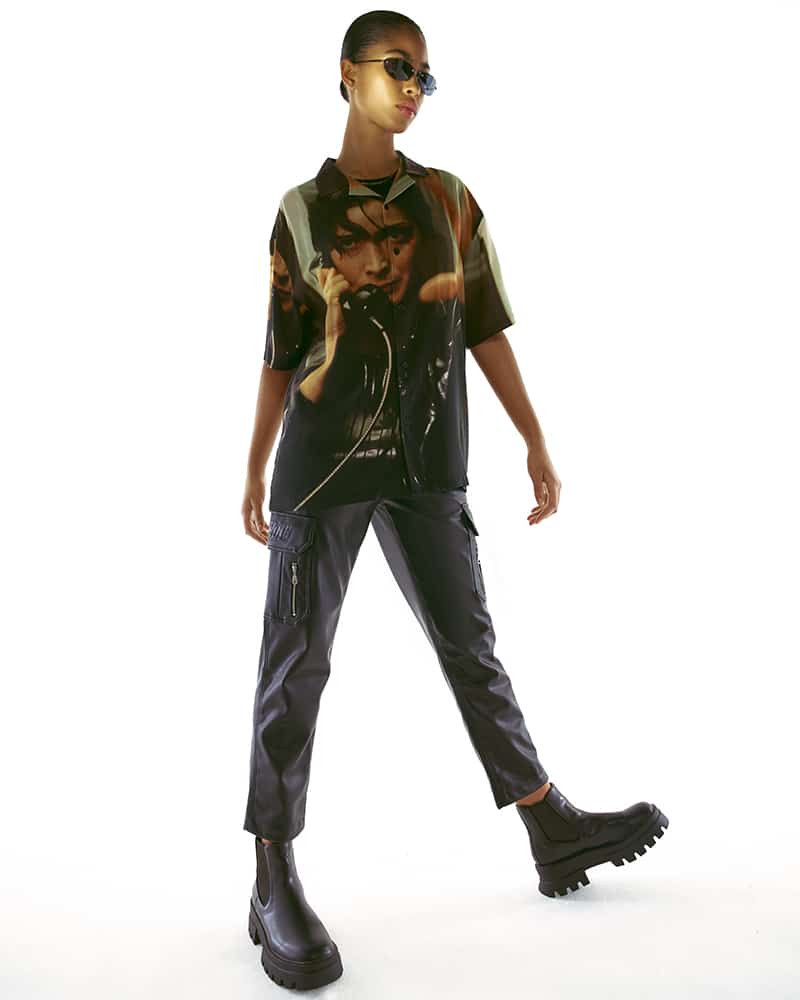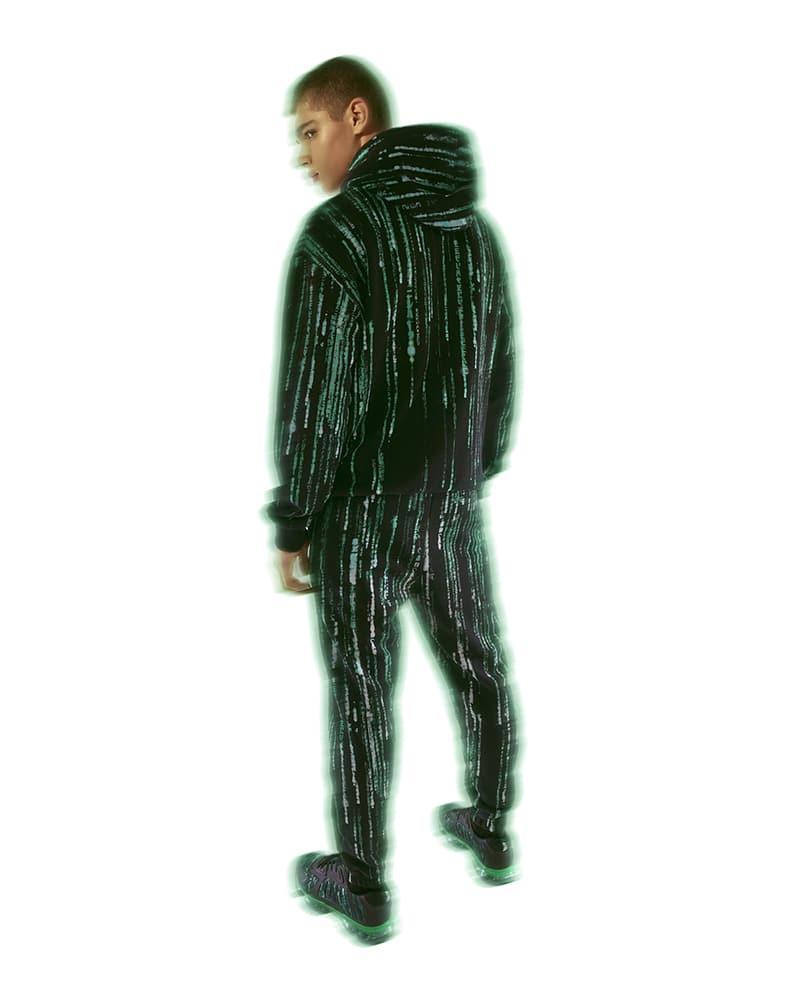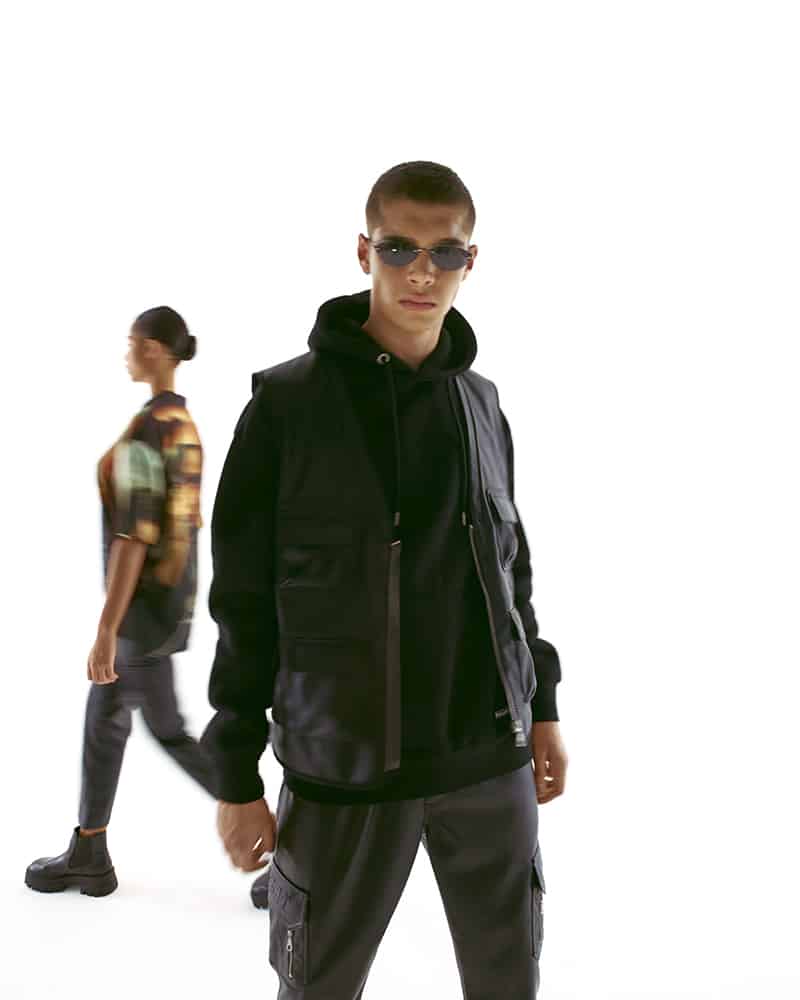 If in September we presented you the first release of Sicko 19 in collaboration with the Latin music phenomenon Lunay, we return two months later to show you the third Sicko 19 capsule collection. This time we're talking about a collection that highlights the iconography and messages of the sci-fi saga Matrix. Let us present to you 'The Matrix by Sicko 19' limited edition by Pull&Bear.
With all-over print as the axis of a capsule in which we have from outdoor garments, shoes and accessories to twin-sets of sweatshirts and trousers, the collection bets on green, black and blue colors. Beyond these, it offers a twin-set of black patent leather waistcoat and cargo trousers with which, together with the emblematic black glasses of the film, we can reinterpret the wardrobe of the triology.
To finish off, 'The Matrix by Sicko 19′ comes with various bucket hats, fanny packs and balaclavas that helps you complete any look. We are going back to the trilogy presented in 1999 by the directors Lana and Lilly Wachowski, we are feeling inspired by it and we are really getting into its visual imagery.
For Matrix Pull&Bear fans, the brand surprises us once again with a filter for Instagram Stories, a challenge for TikTok and a Reels that refers to the emblematic scenes from the film. This is not a virtual simulation, this is what's new from Pull&Bear for 'The Matrix by Sicko19' Collection… Make sure to check it out!
The Matrix by Sicko 19 is already available in selected stores, as well as on pullandbear.com