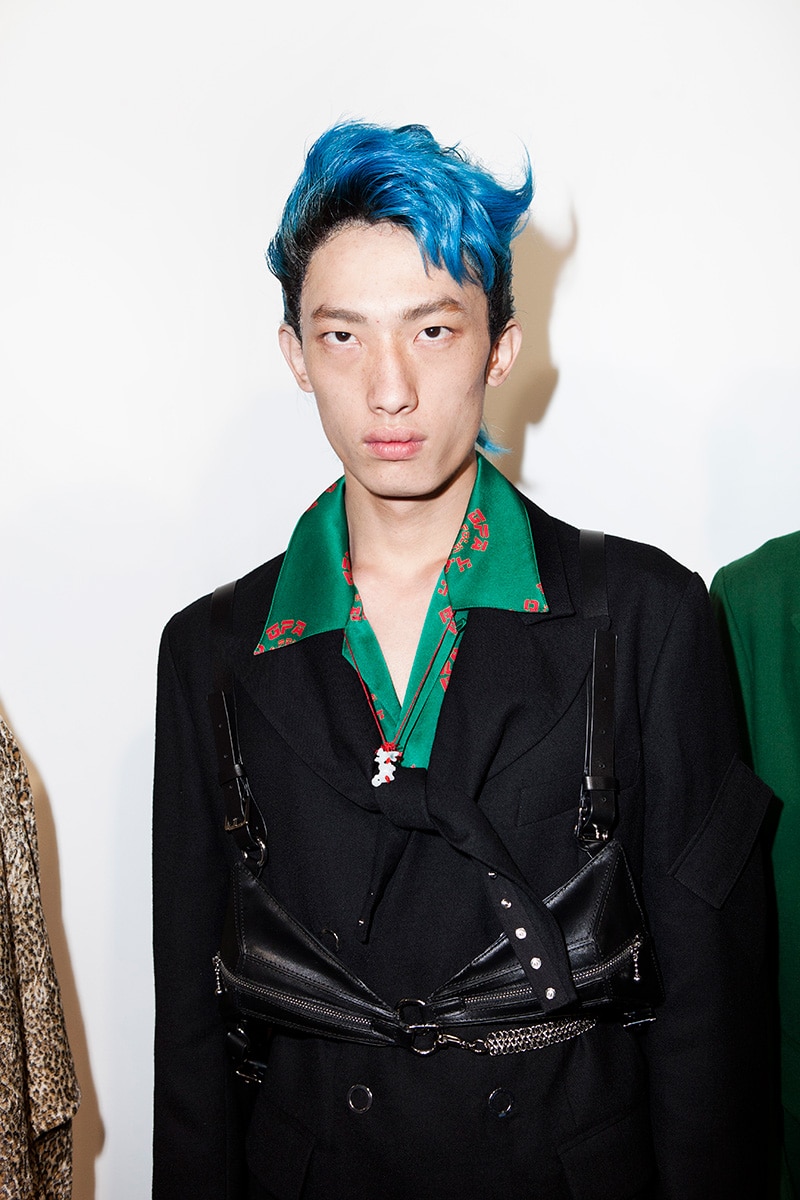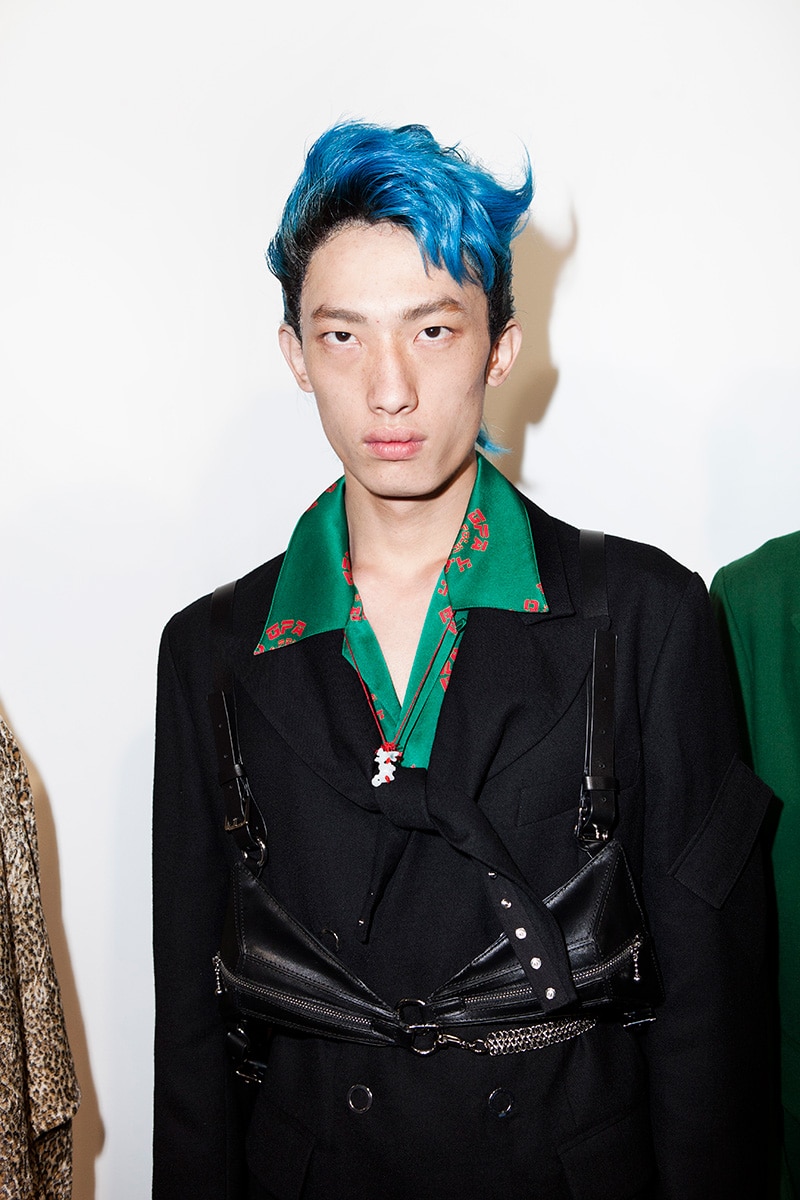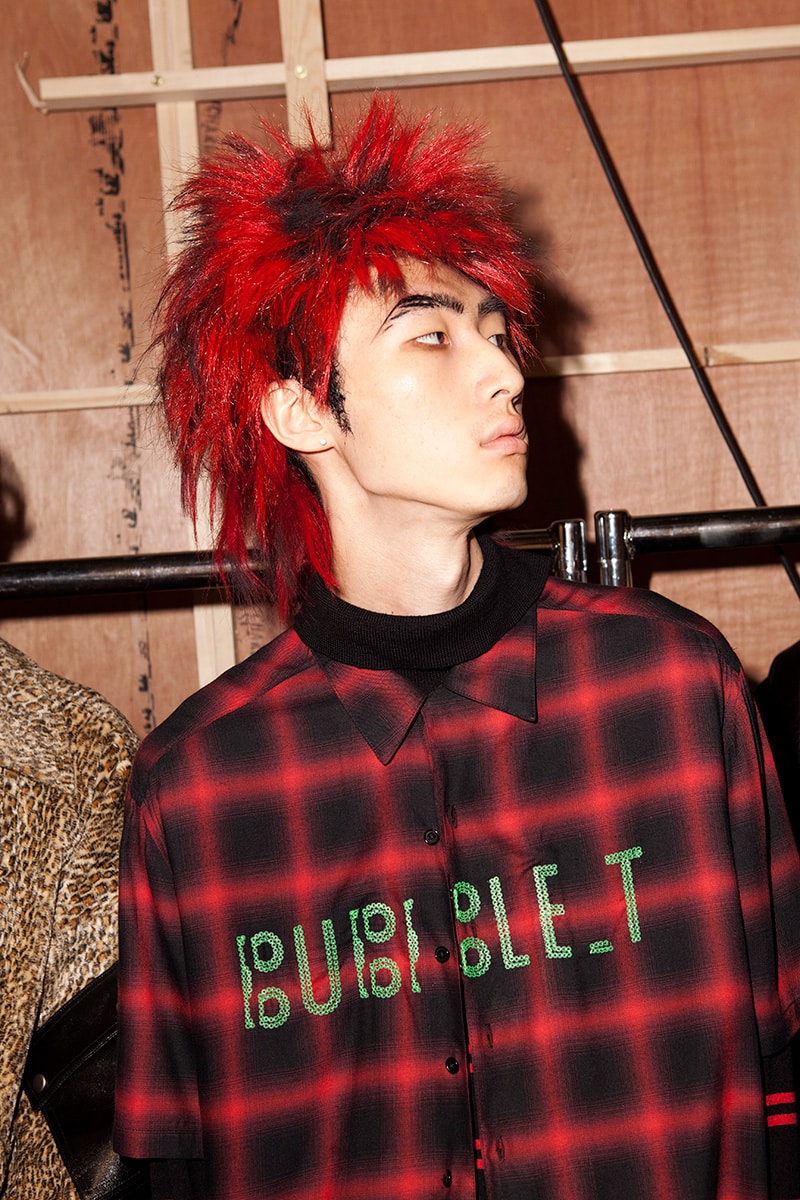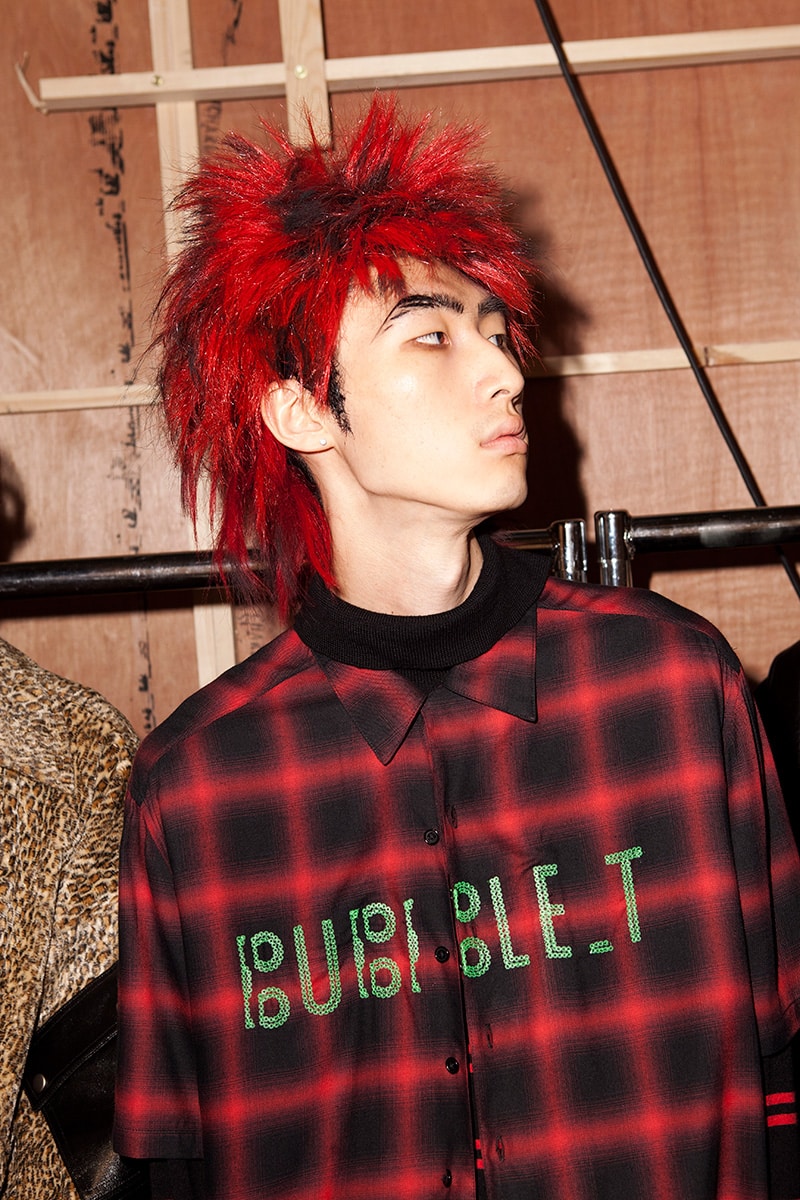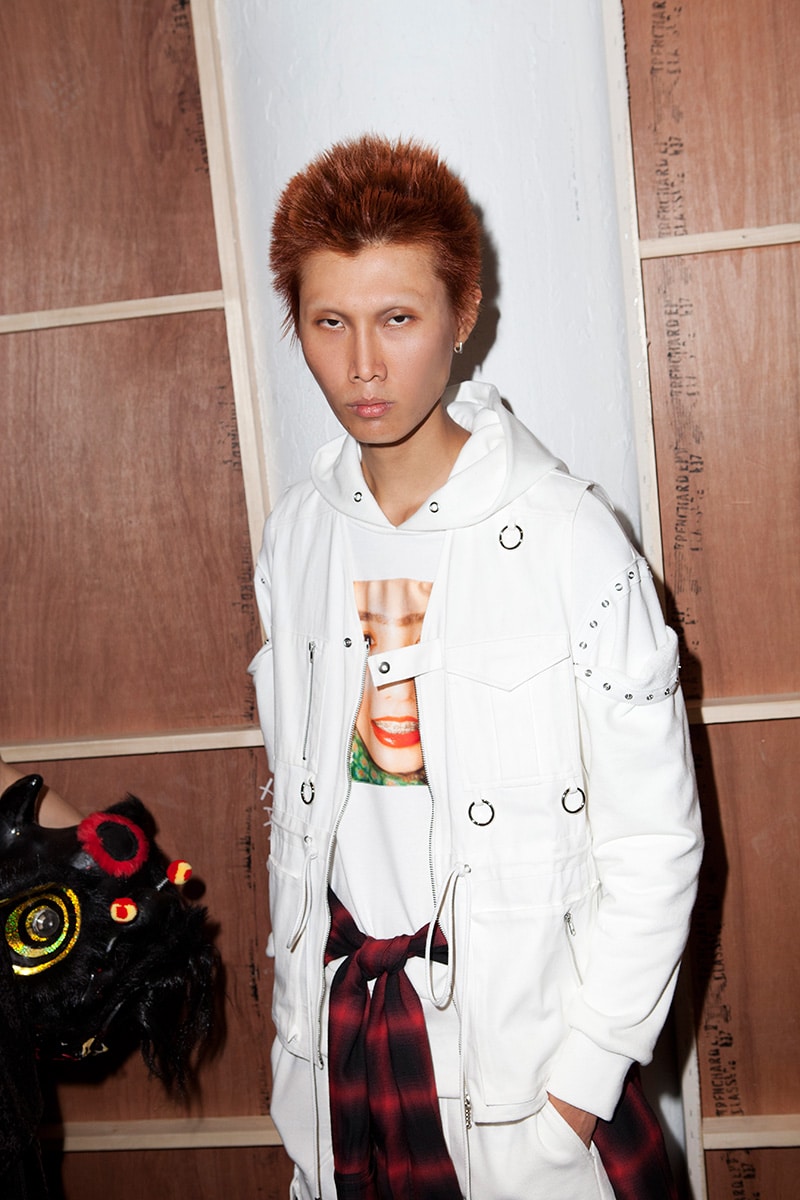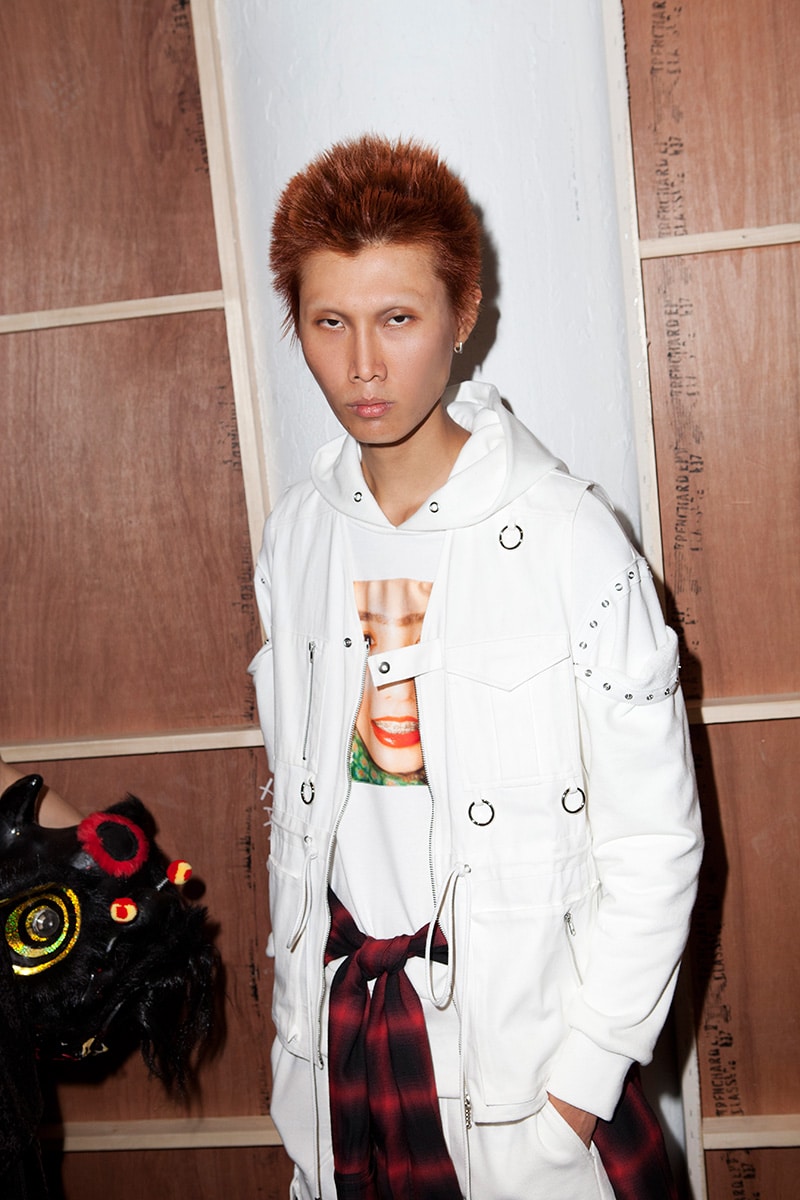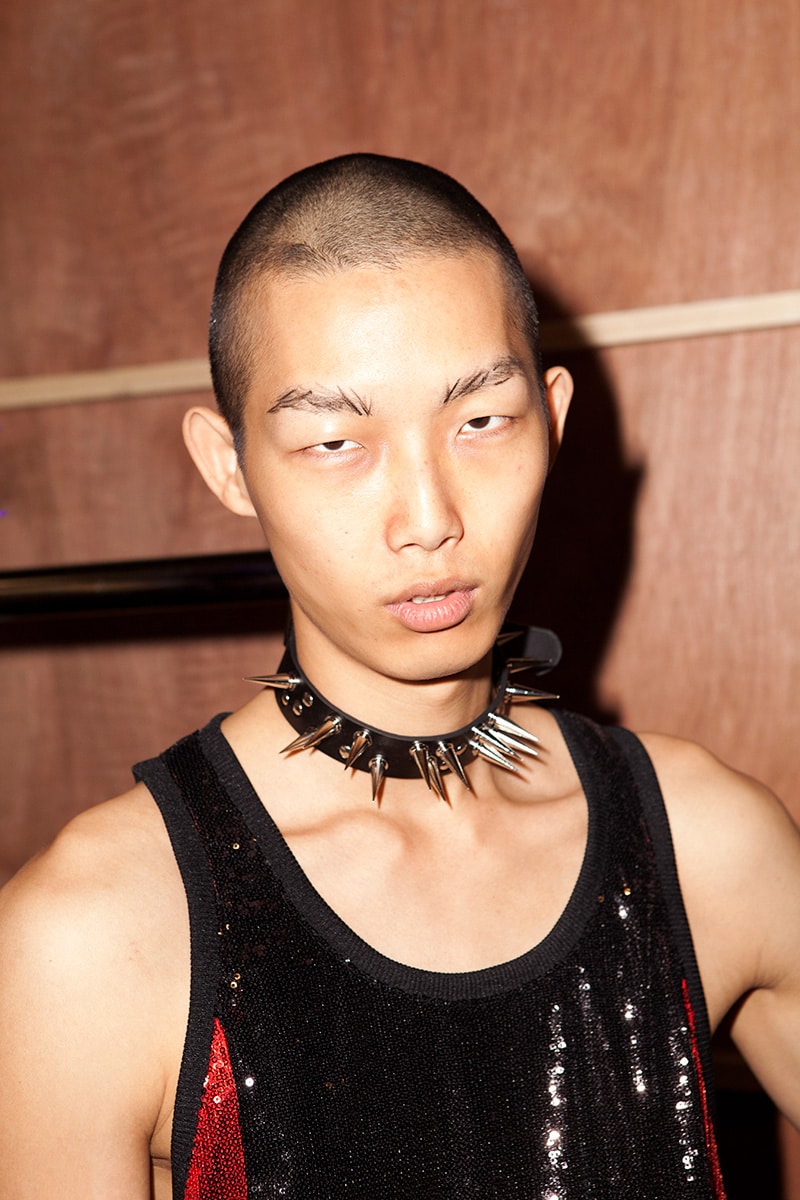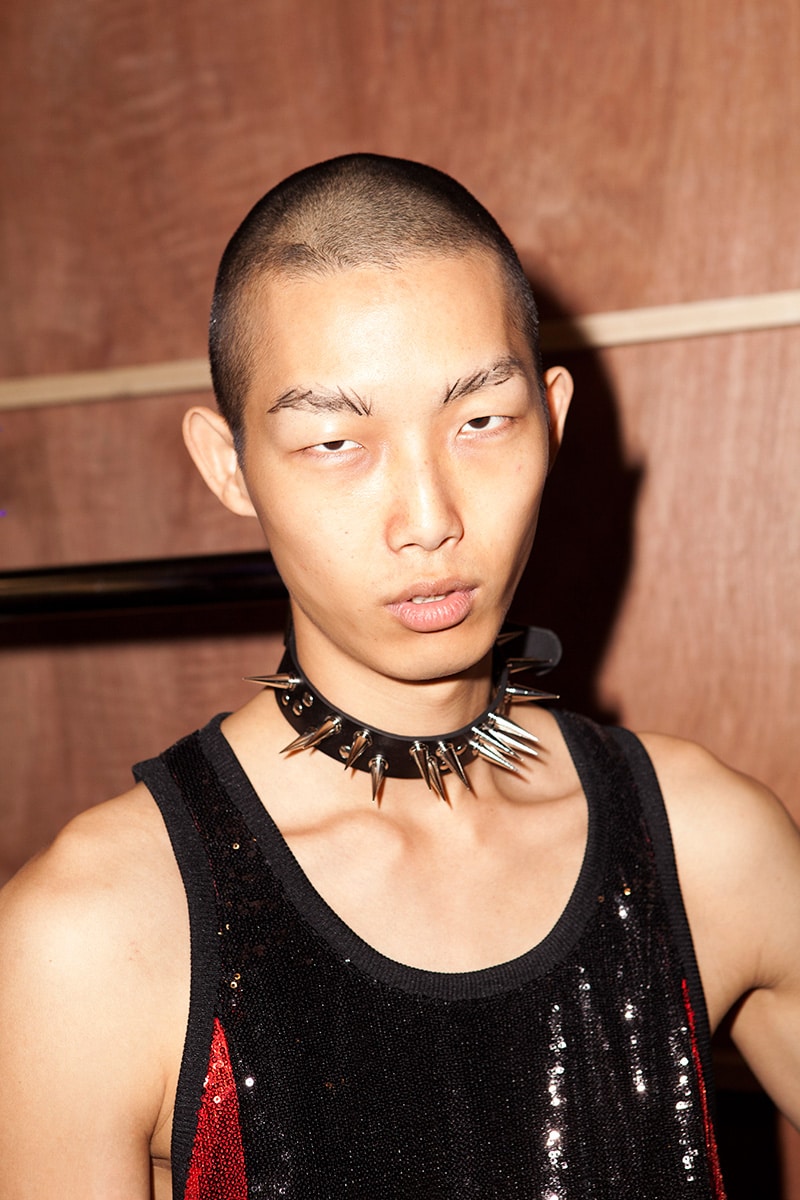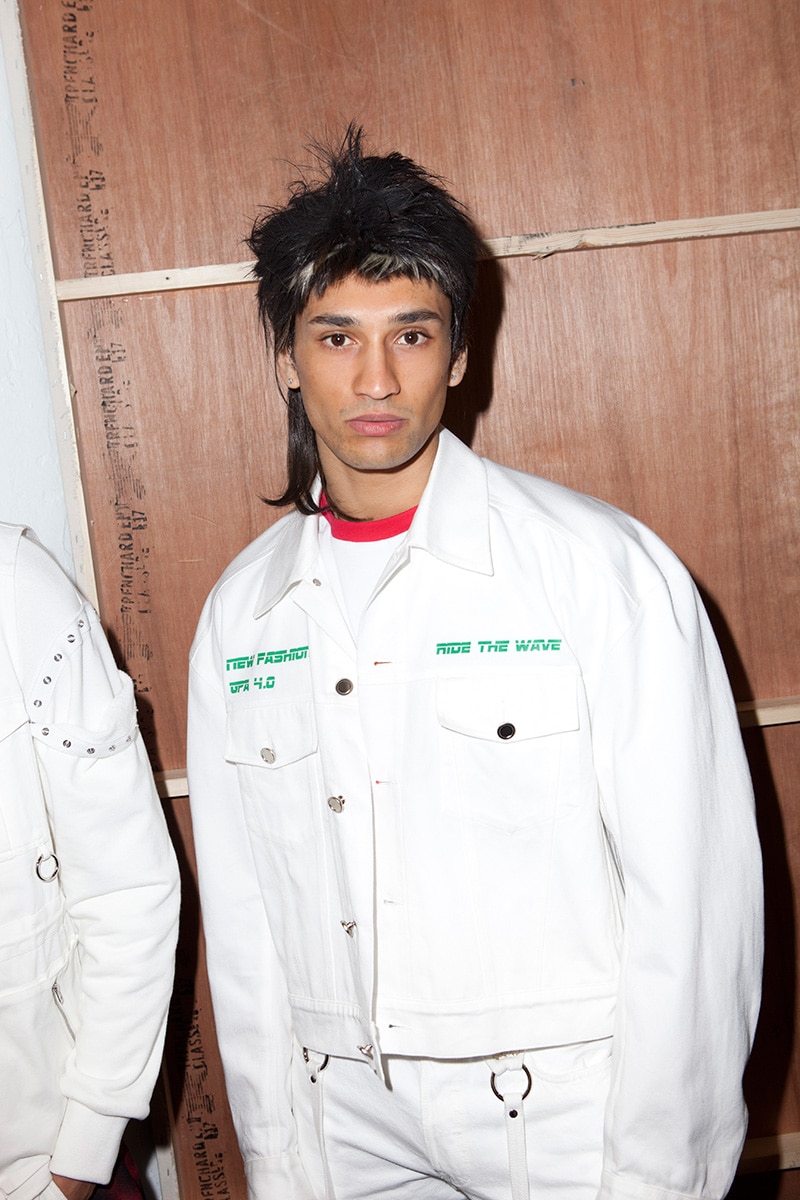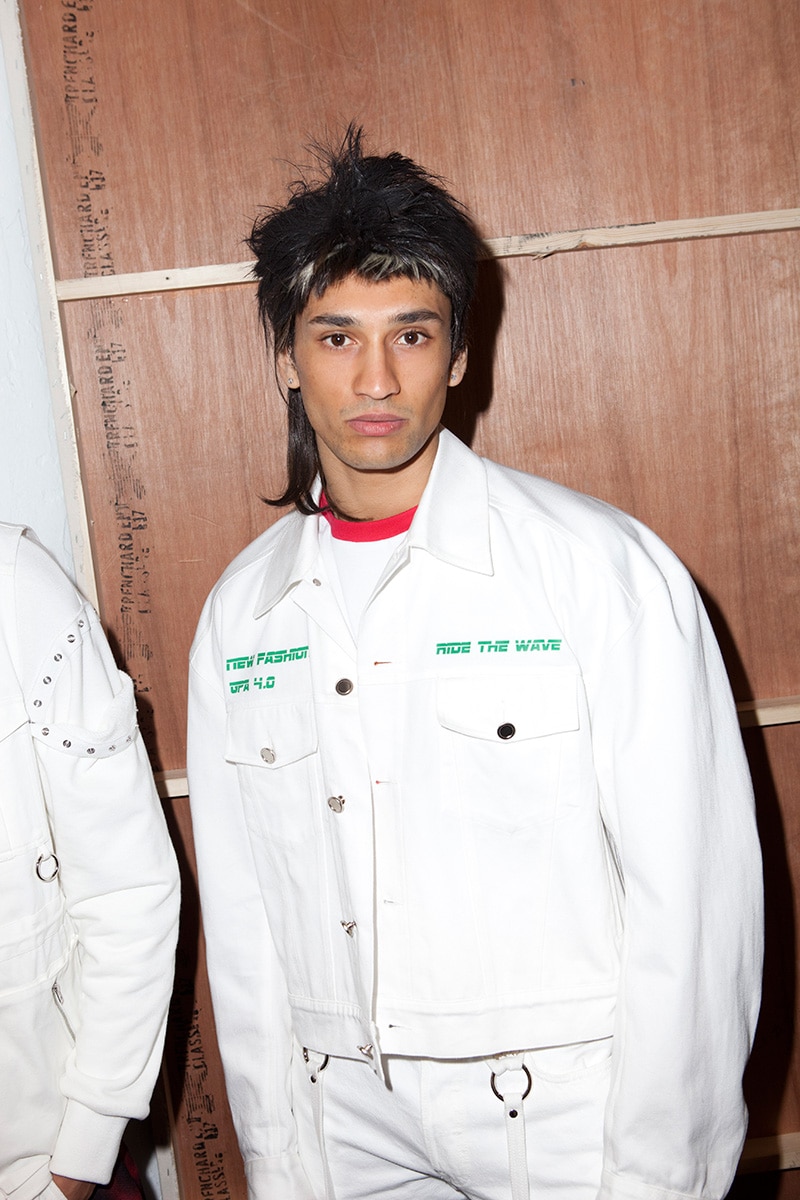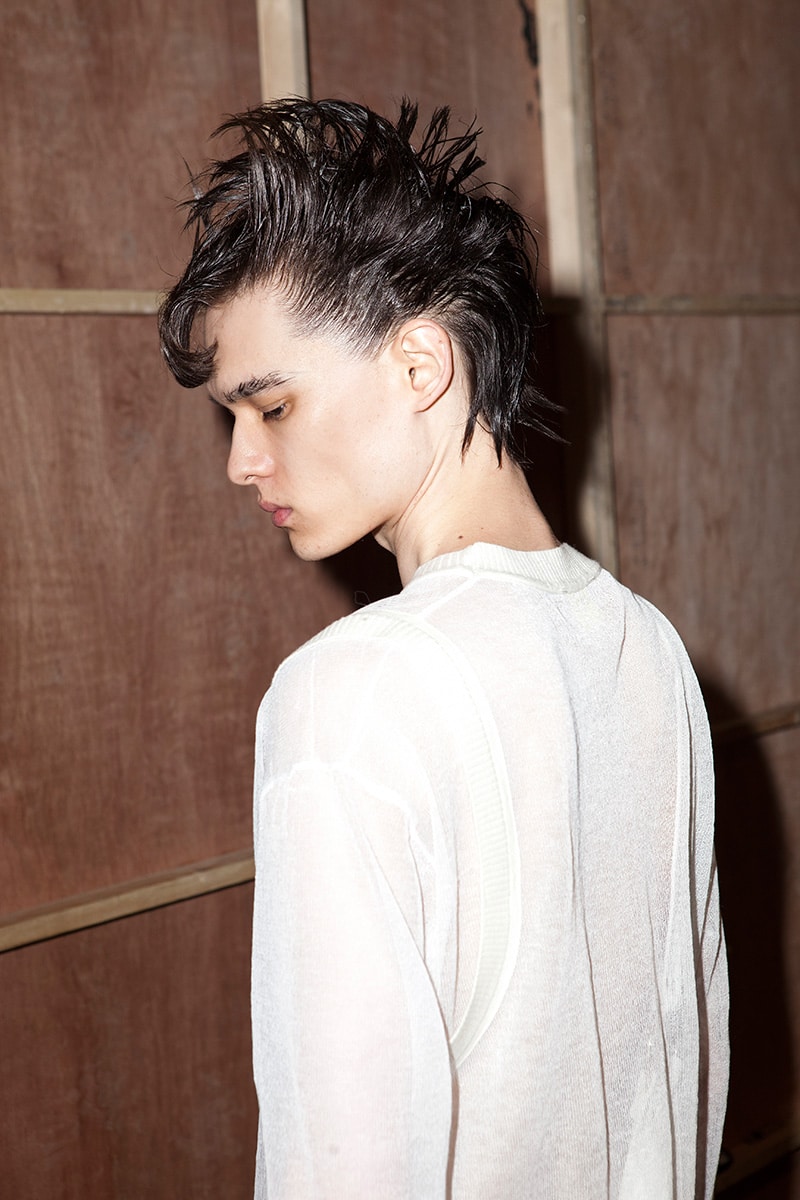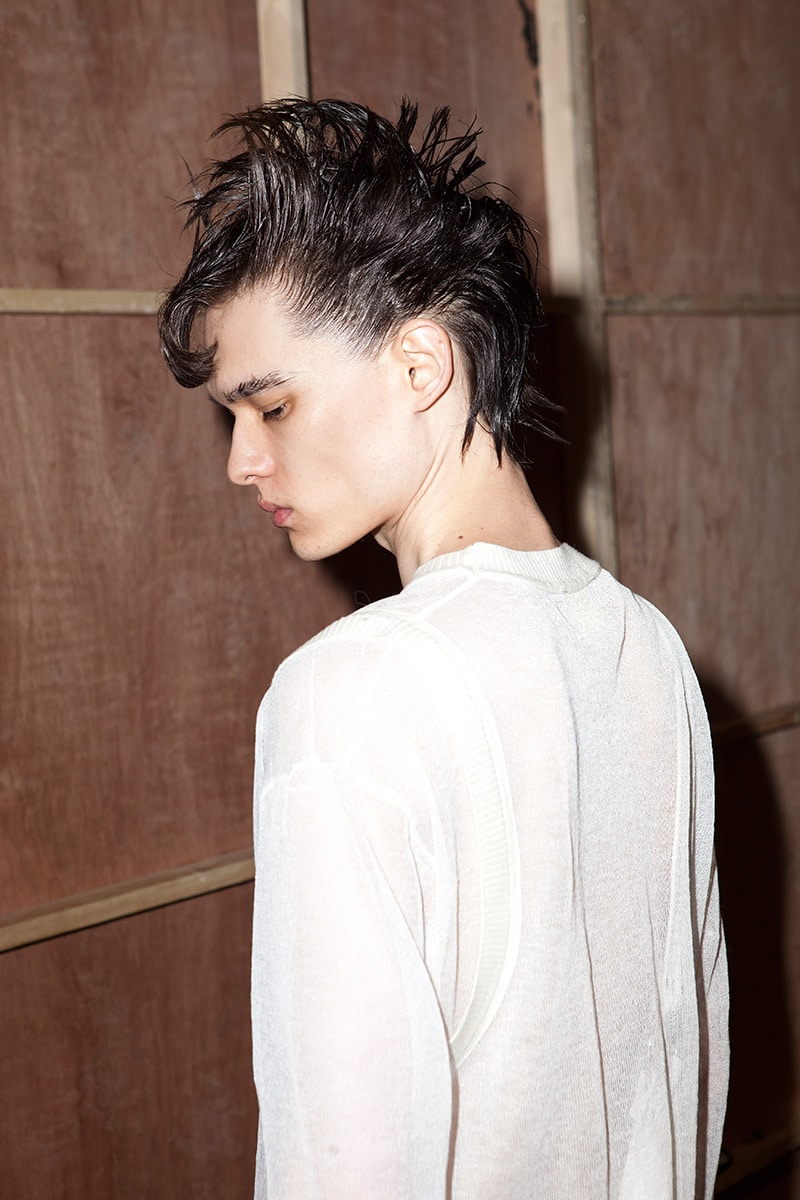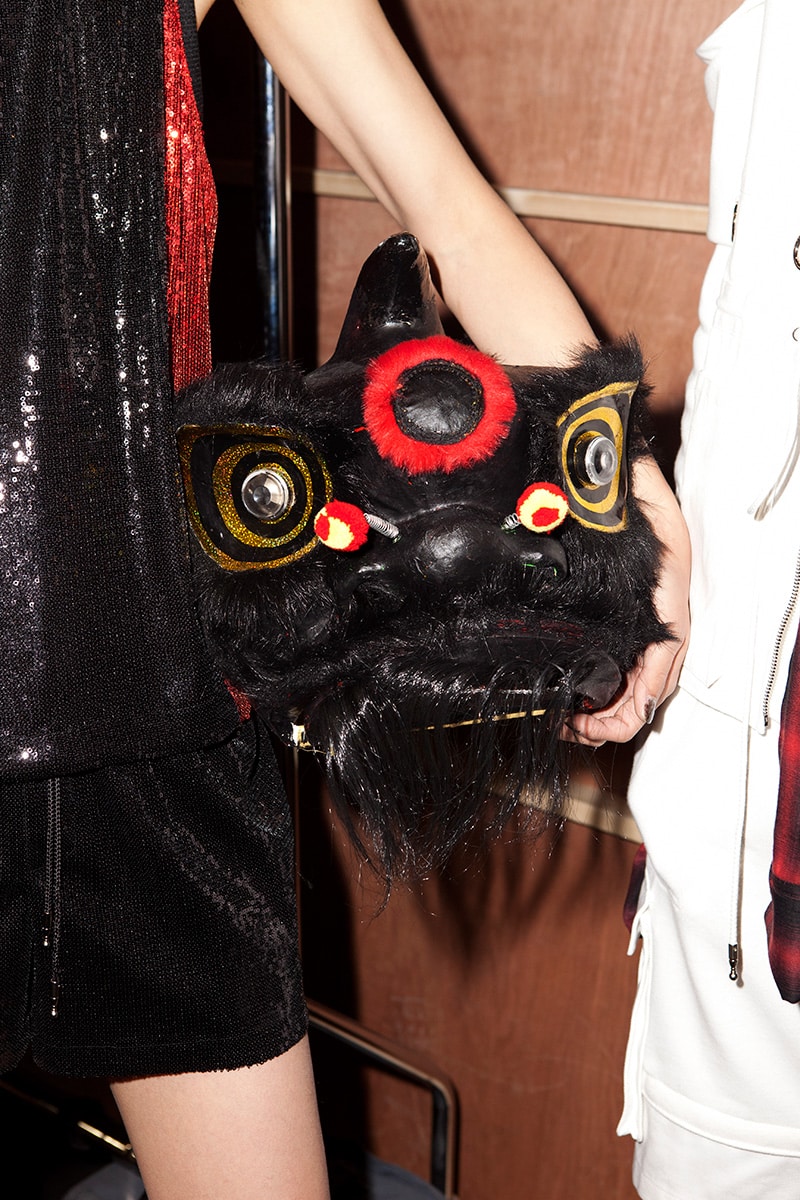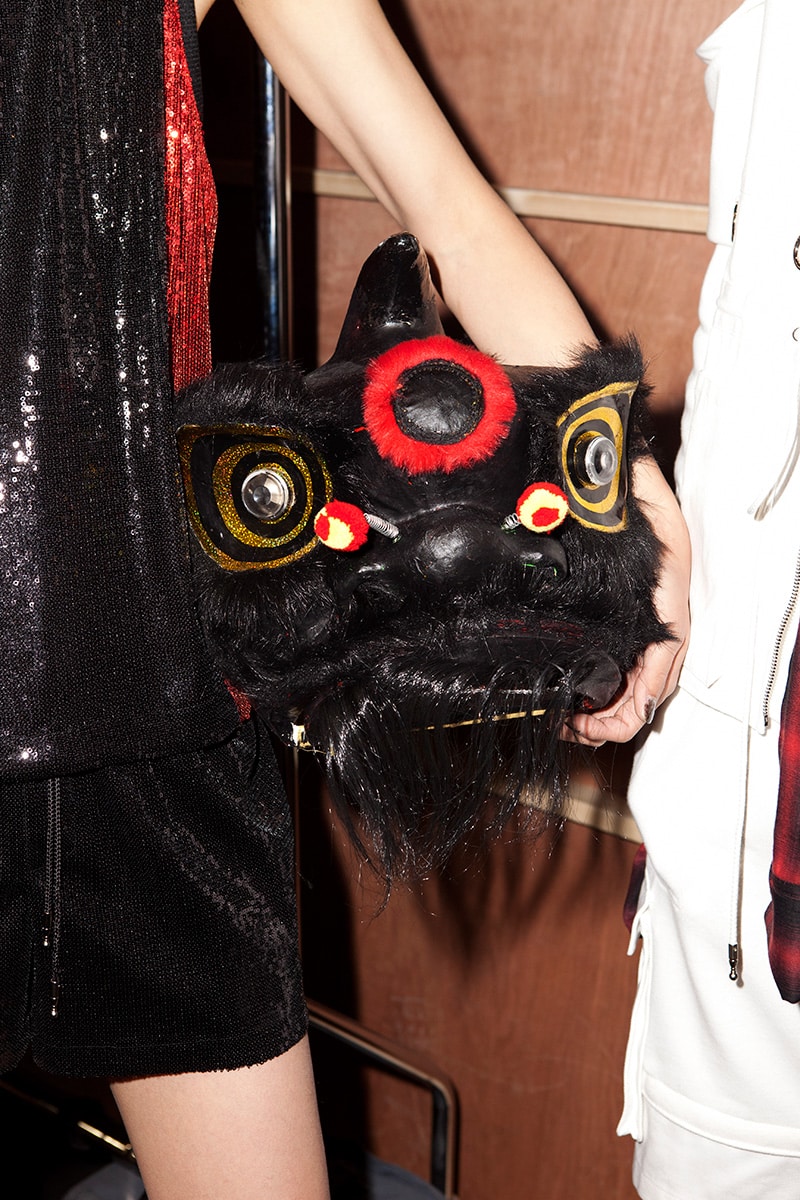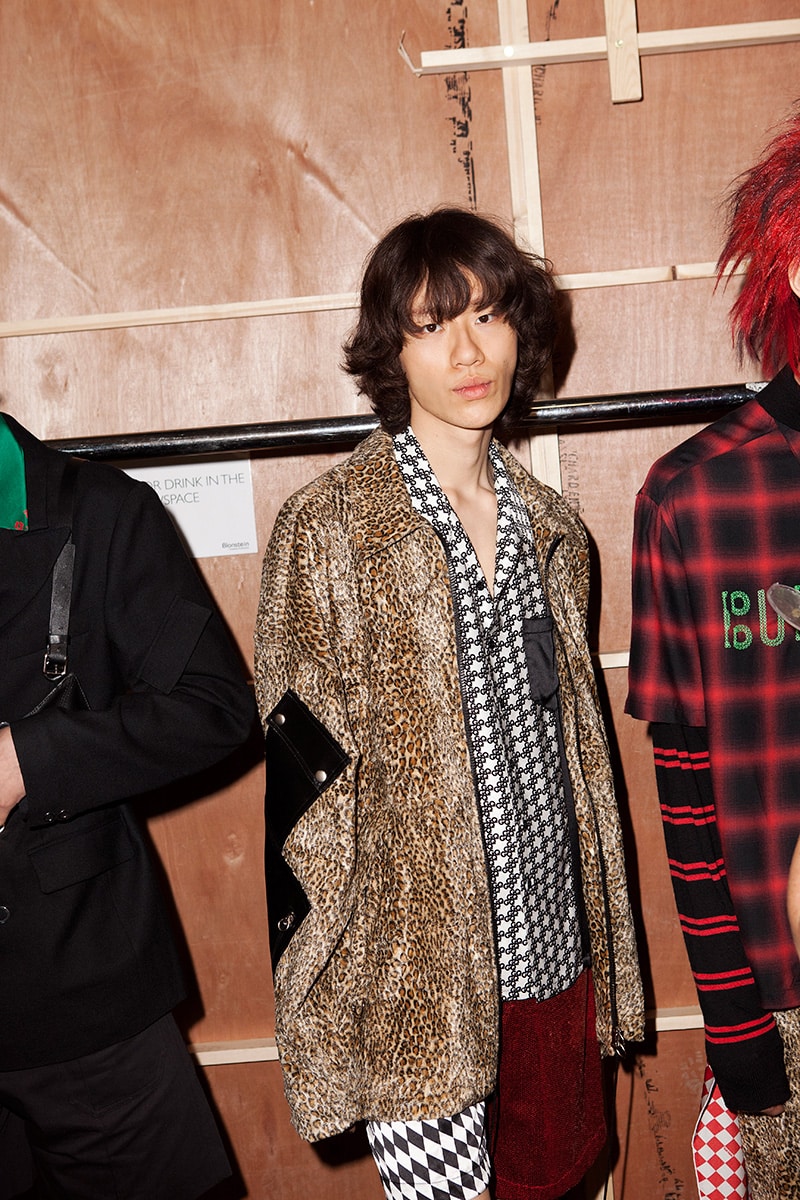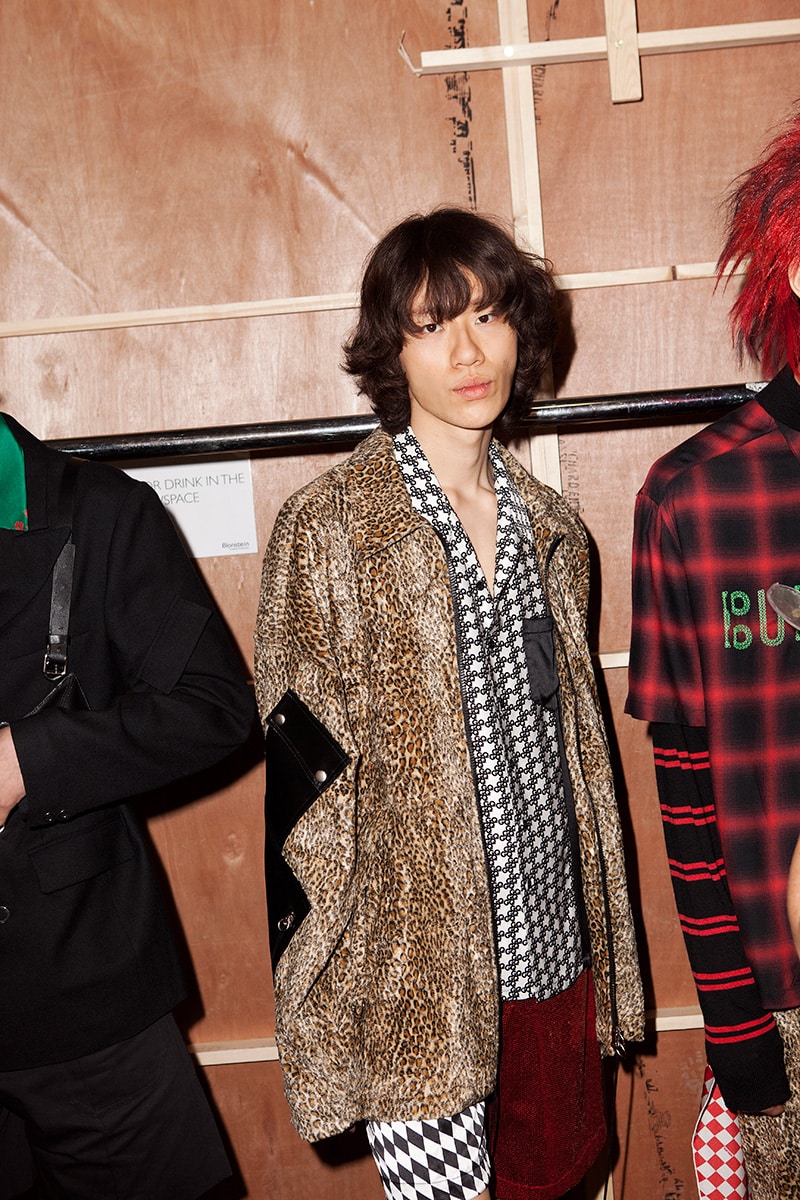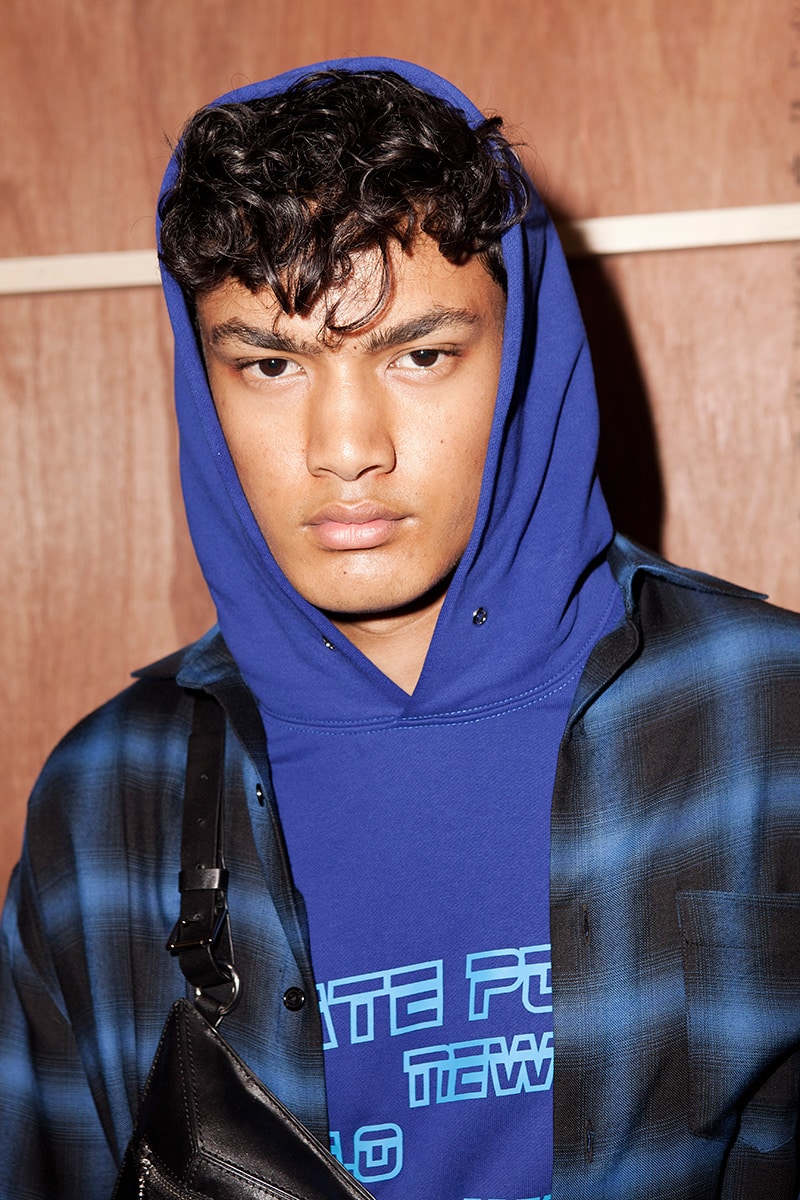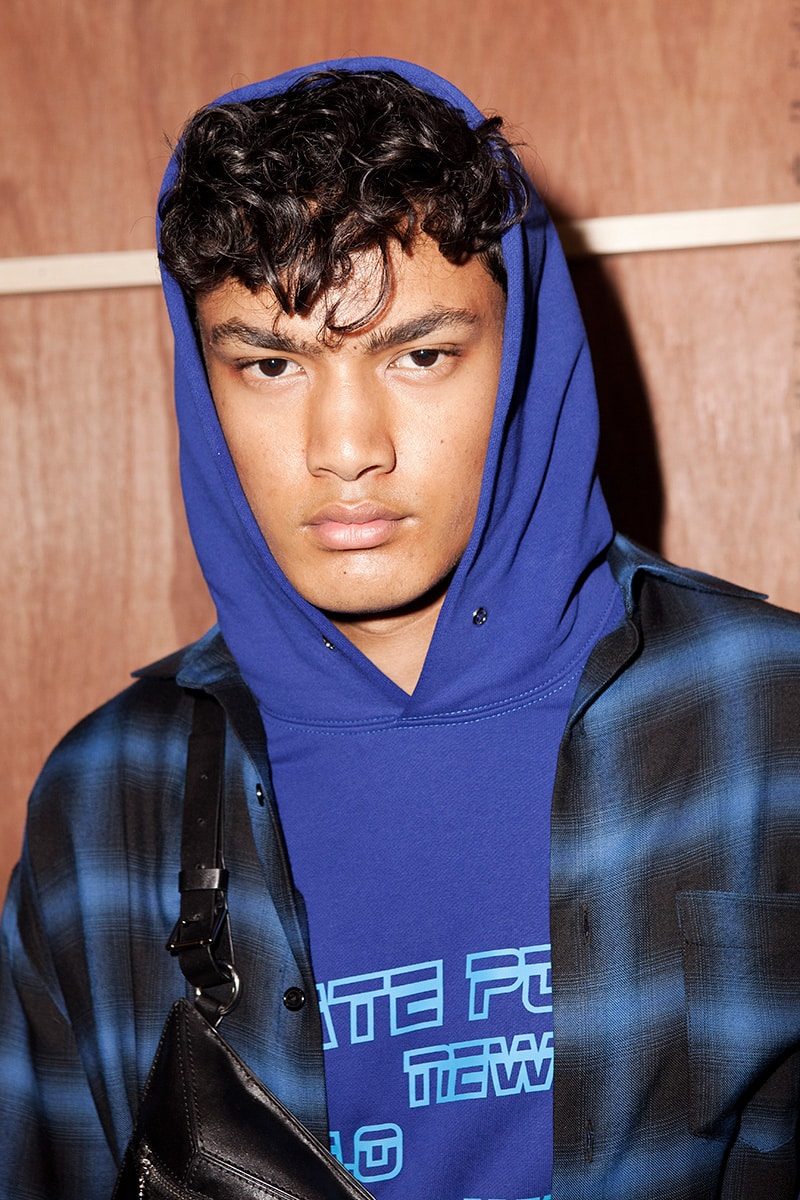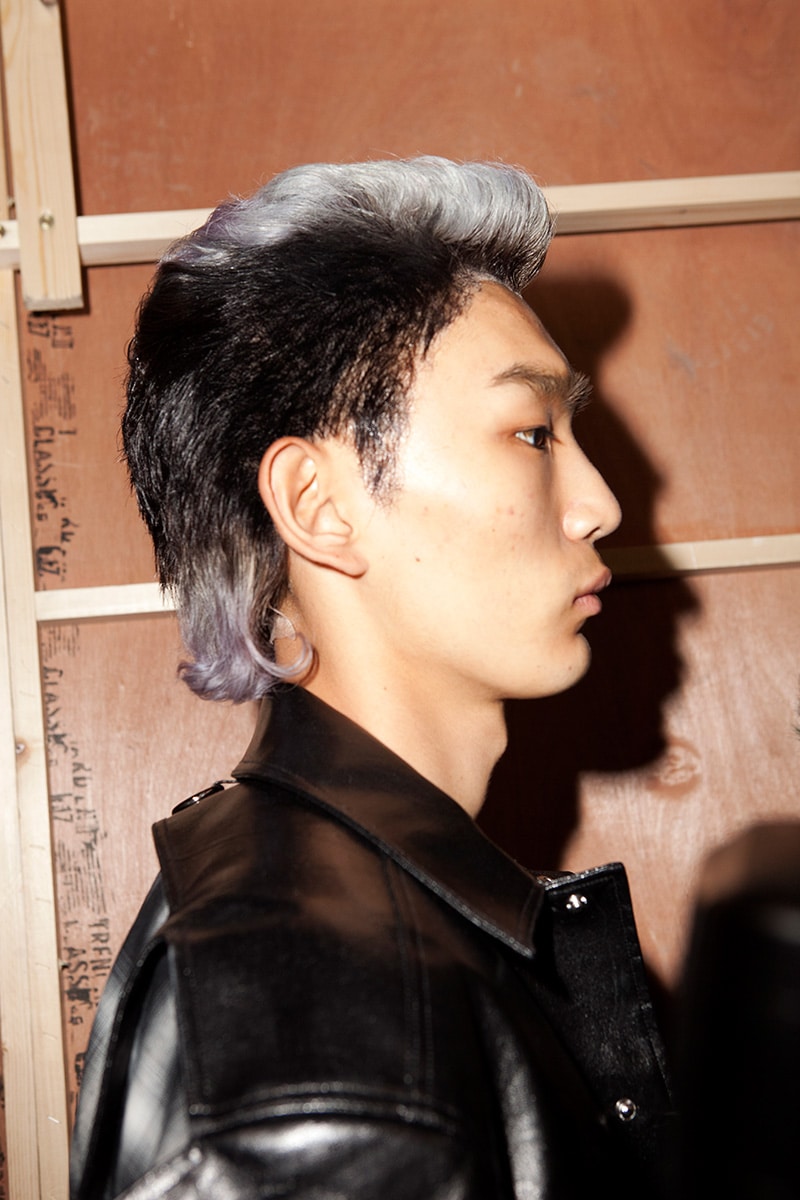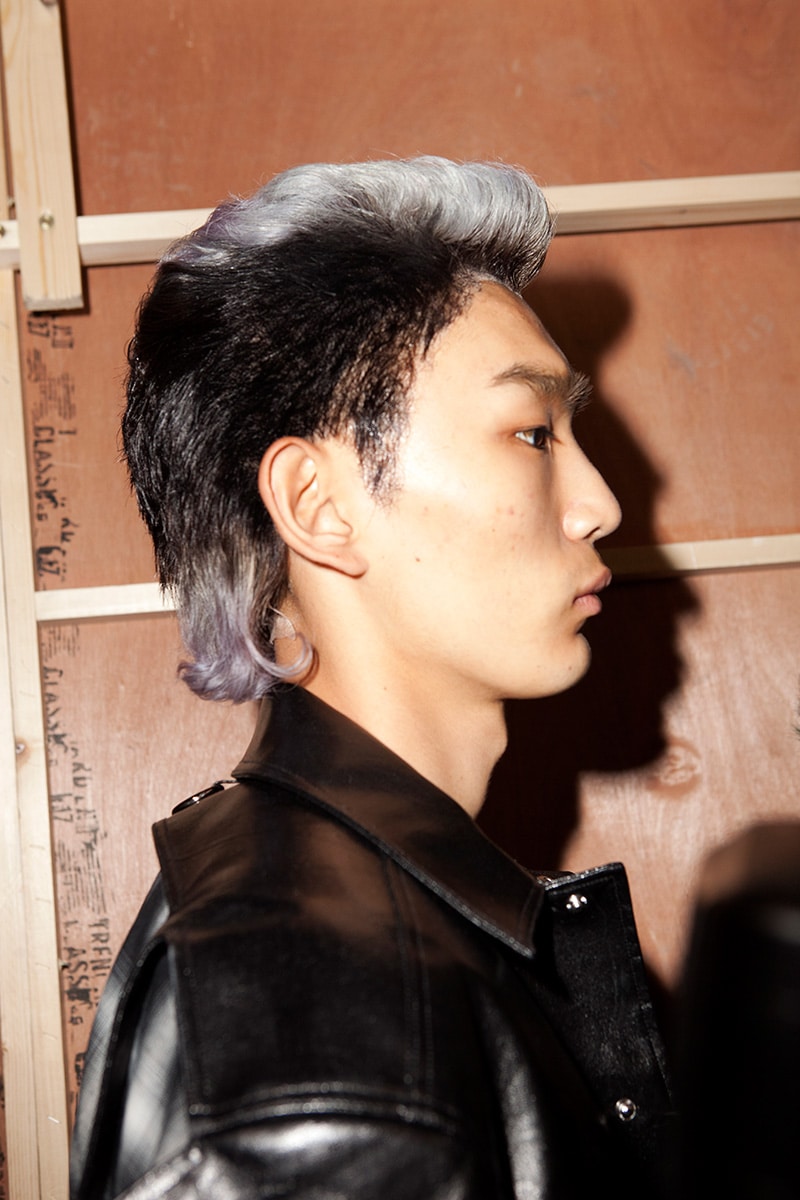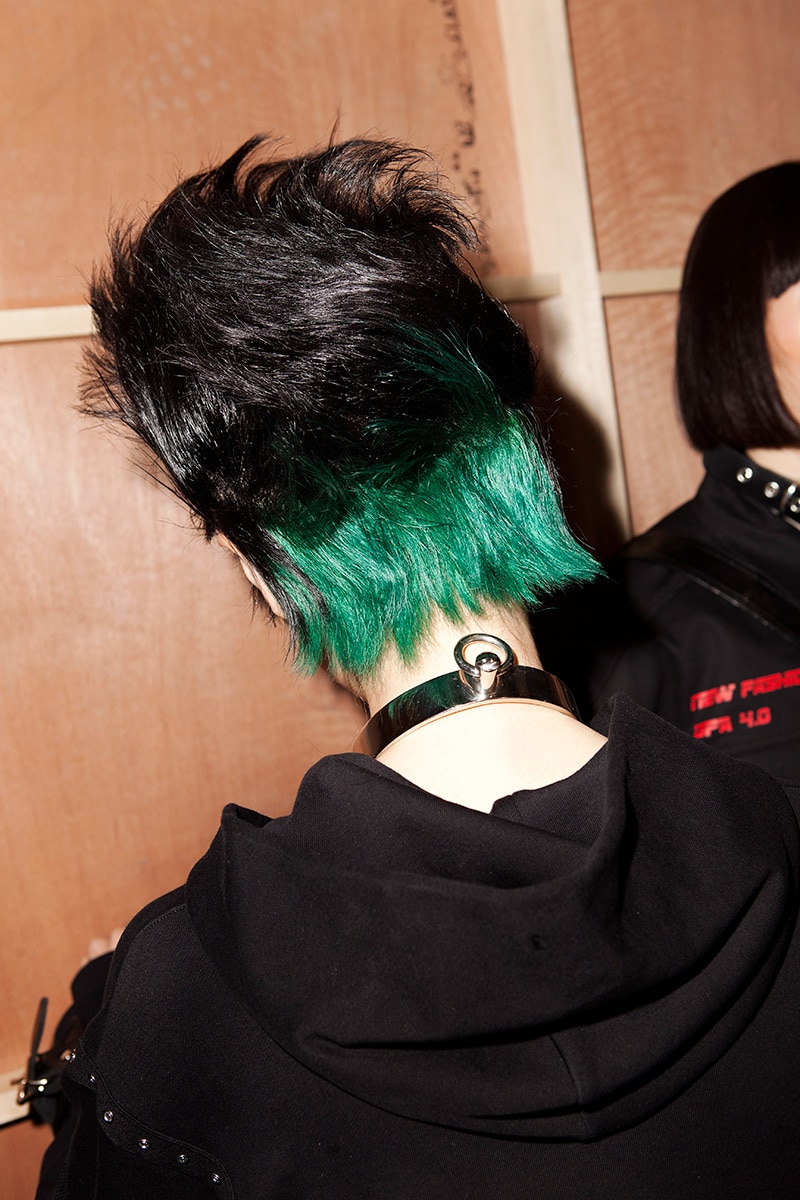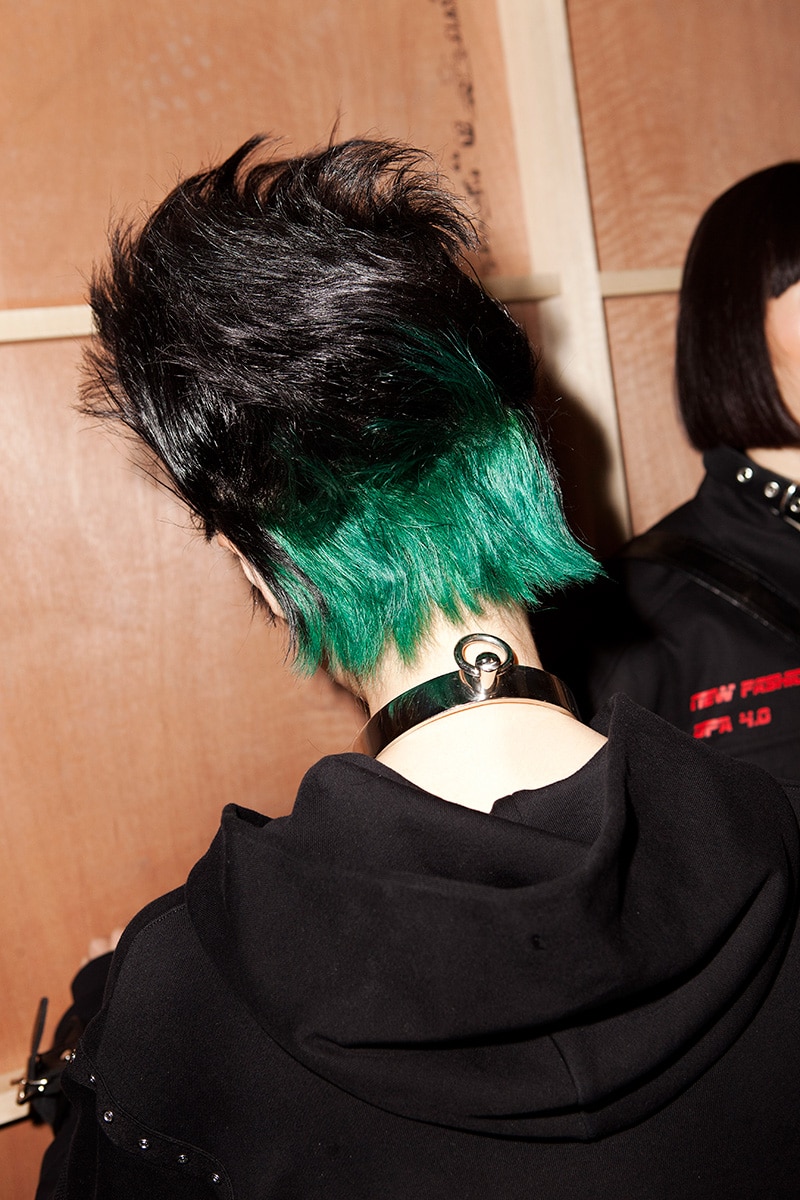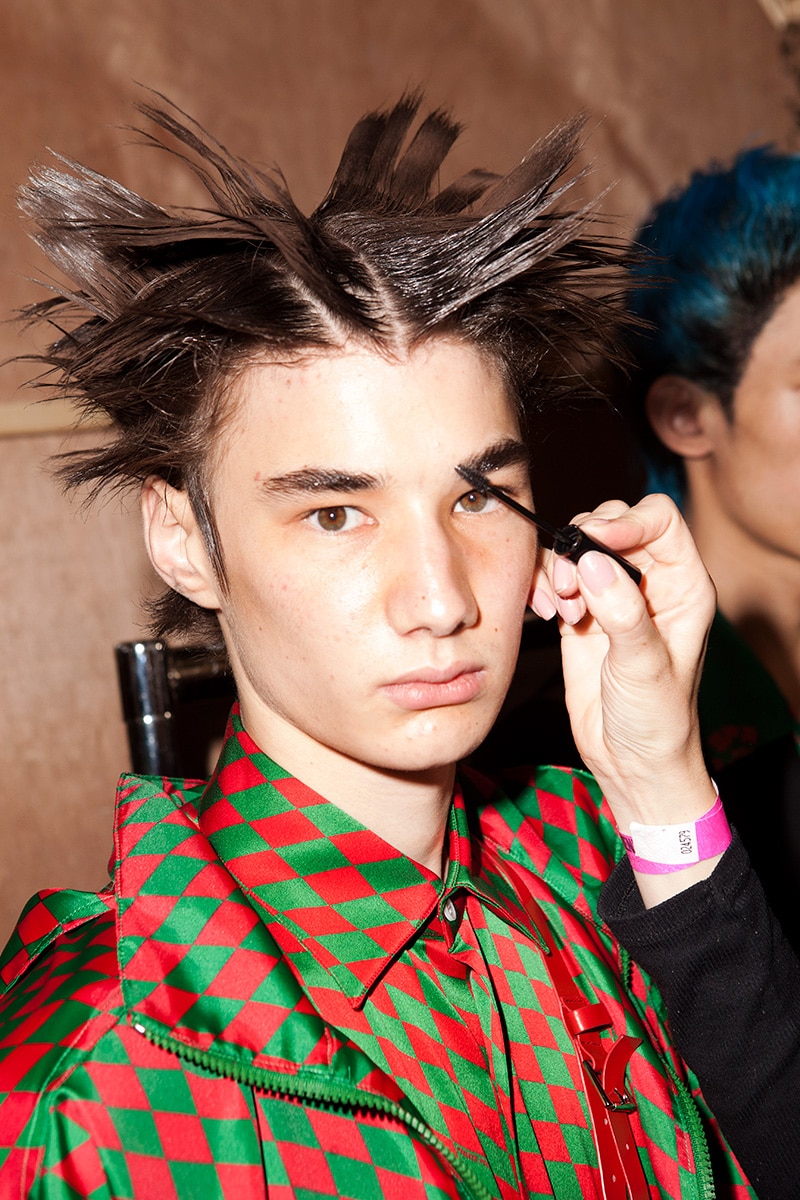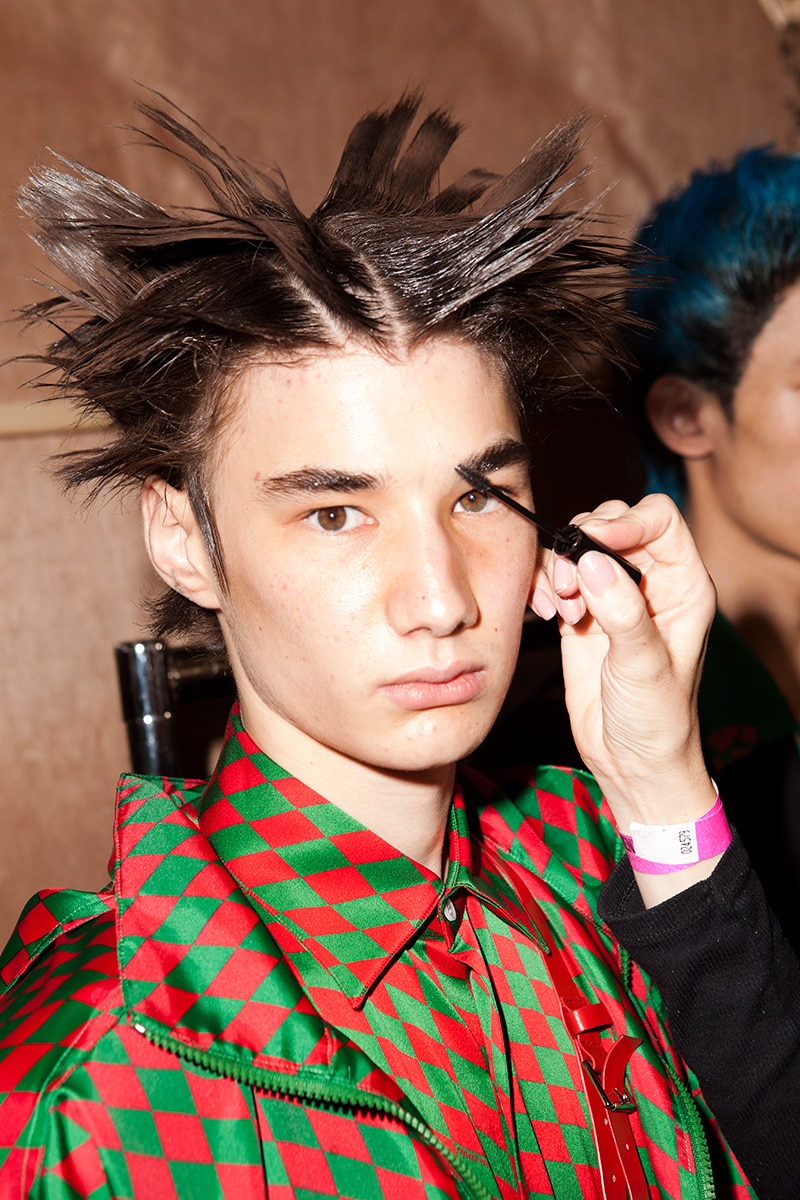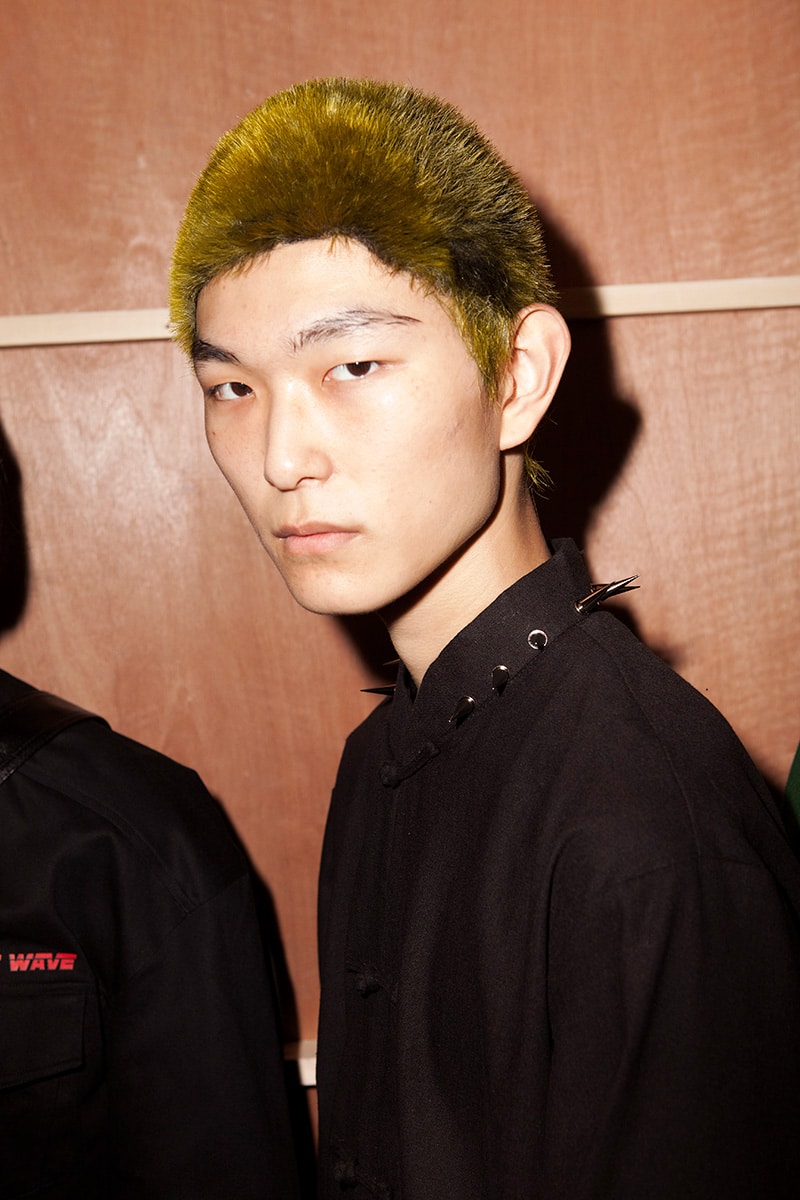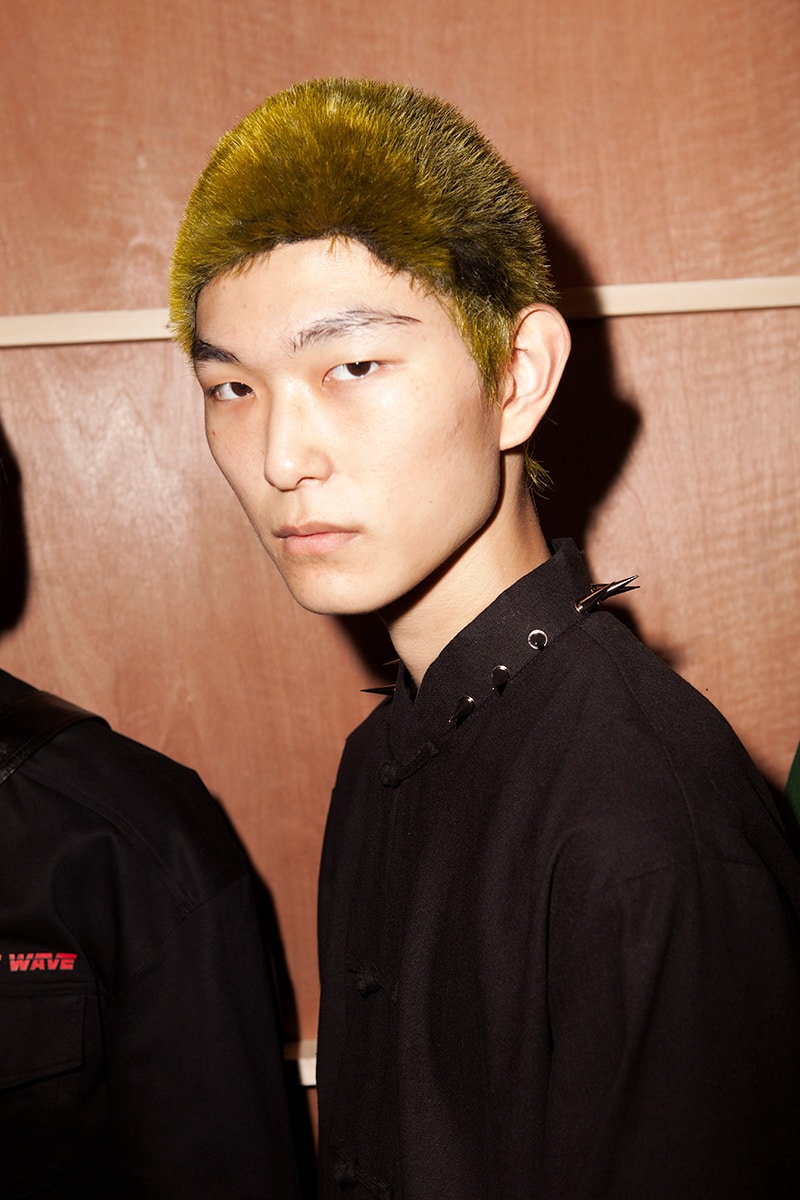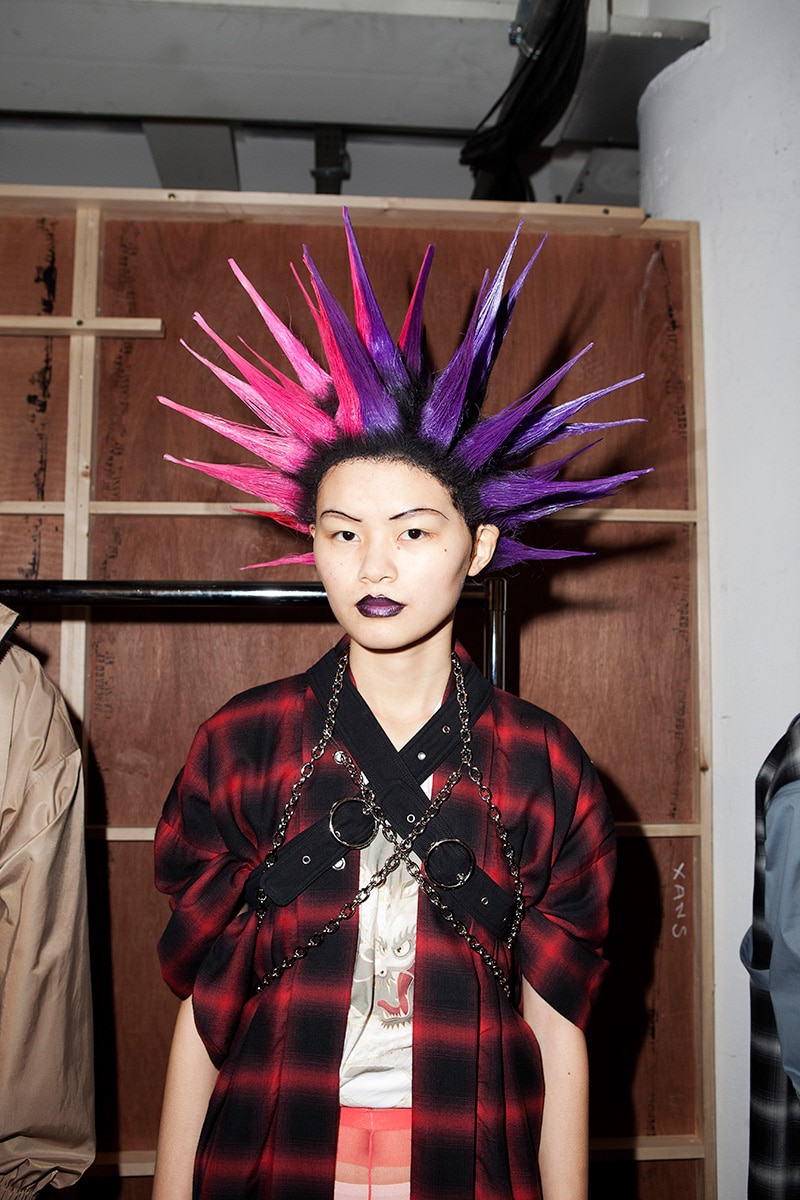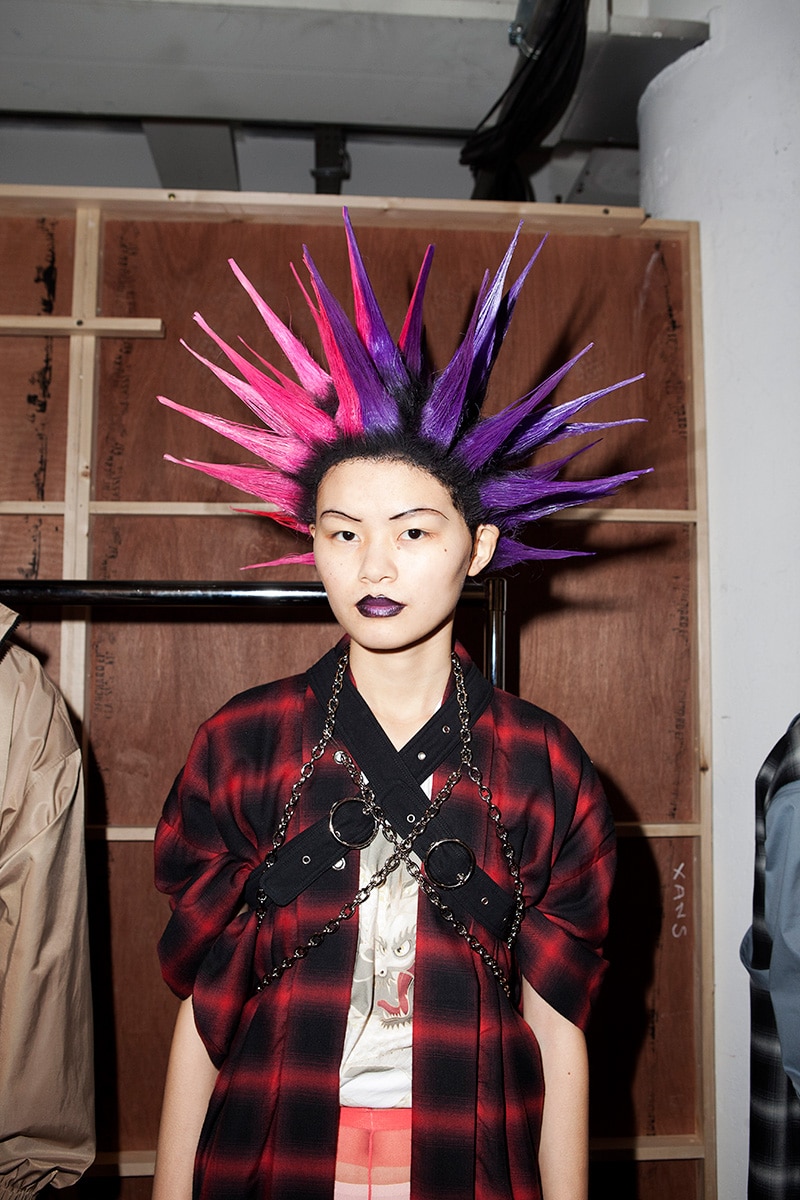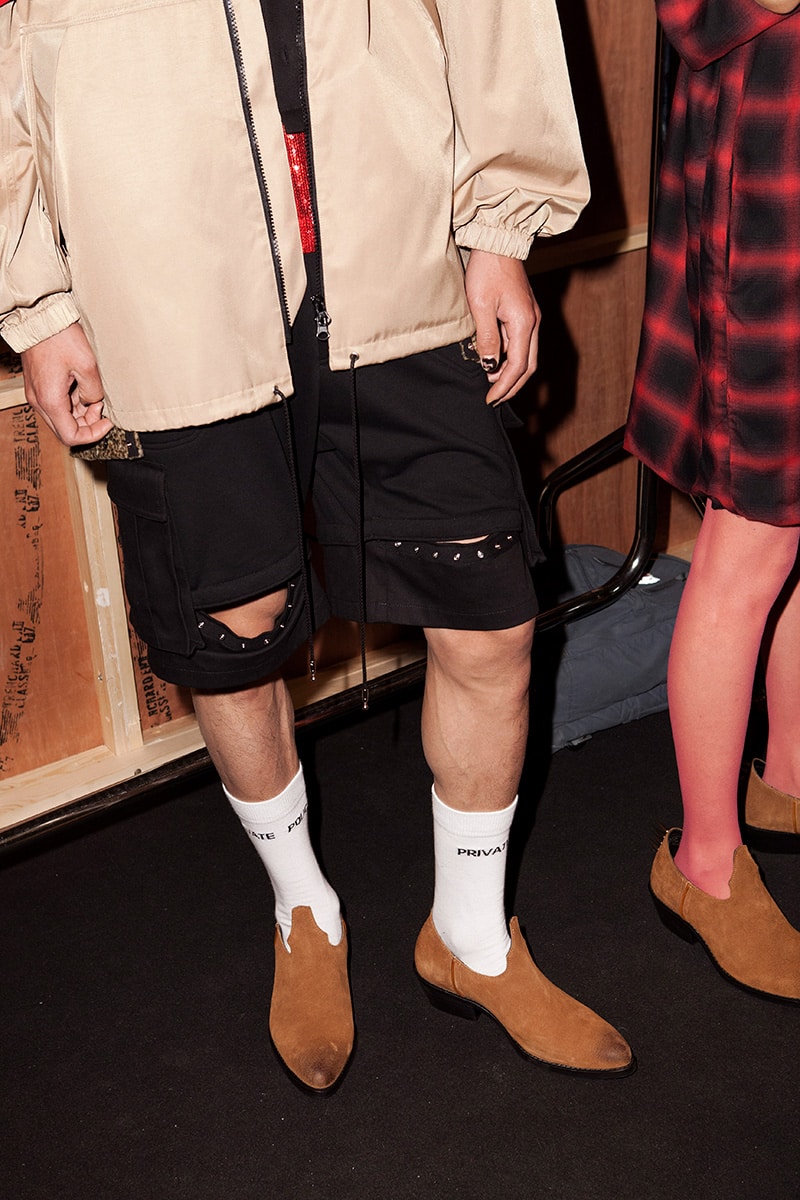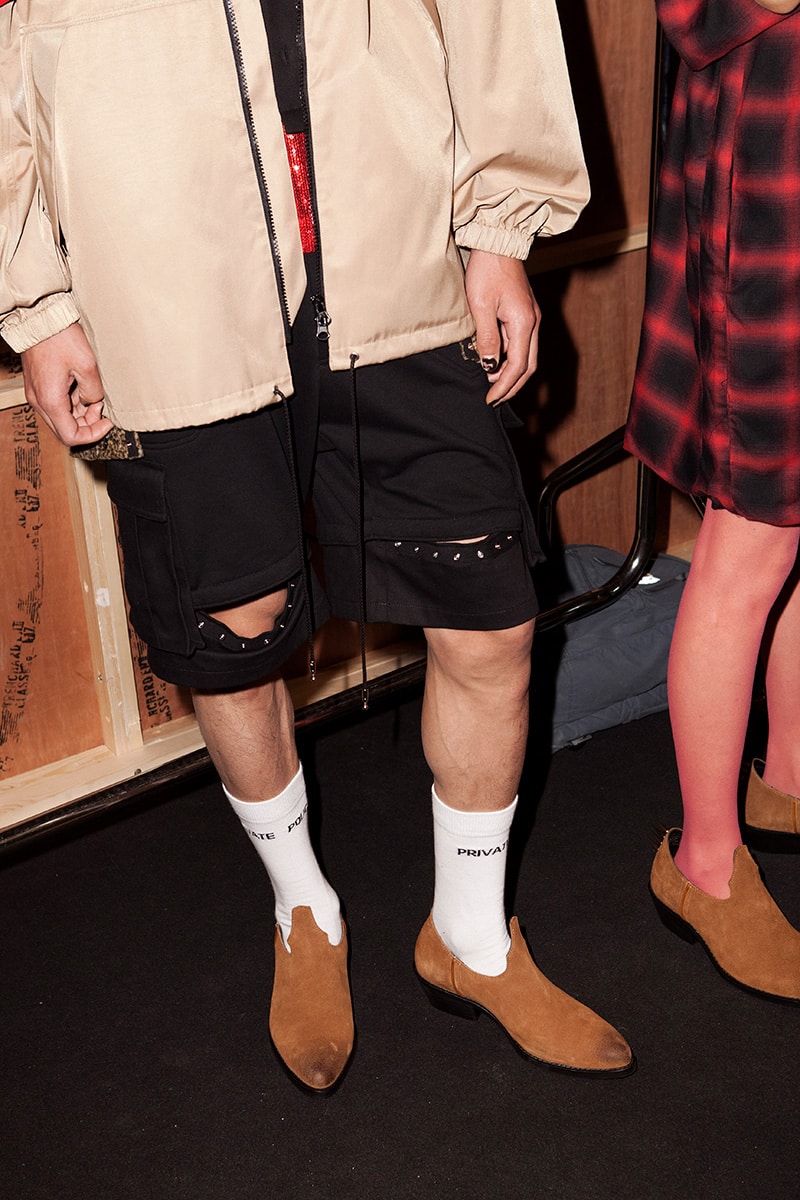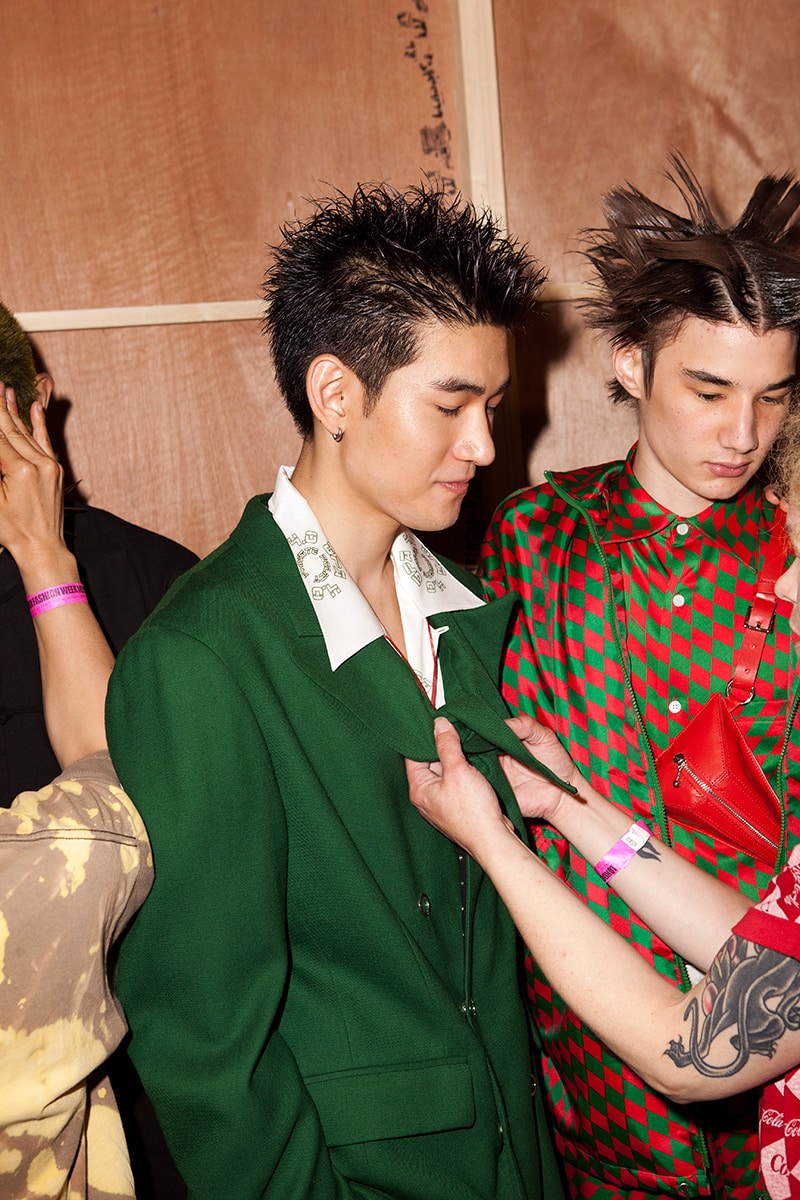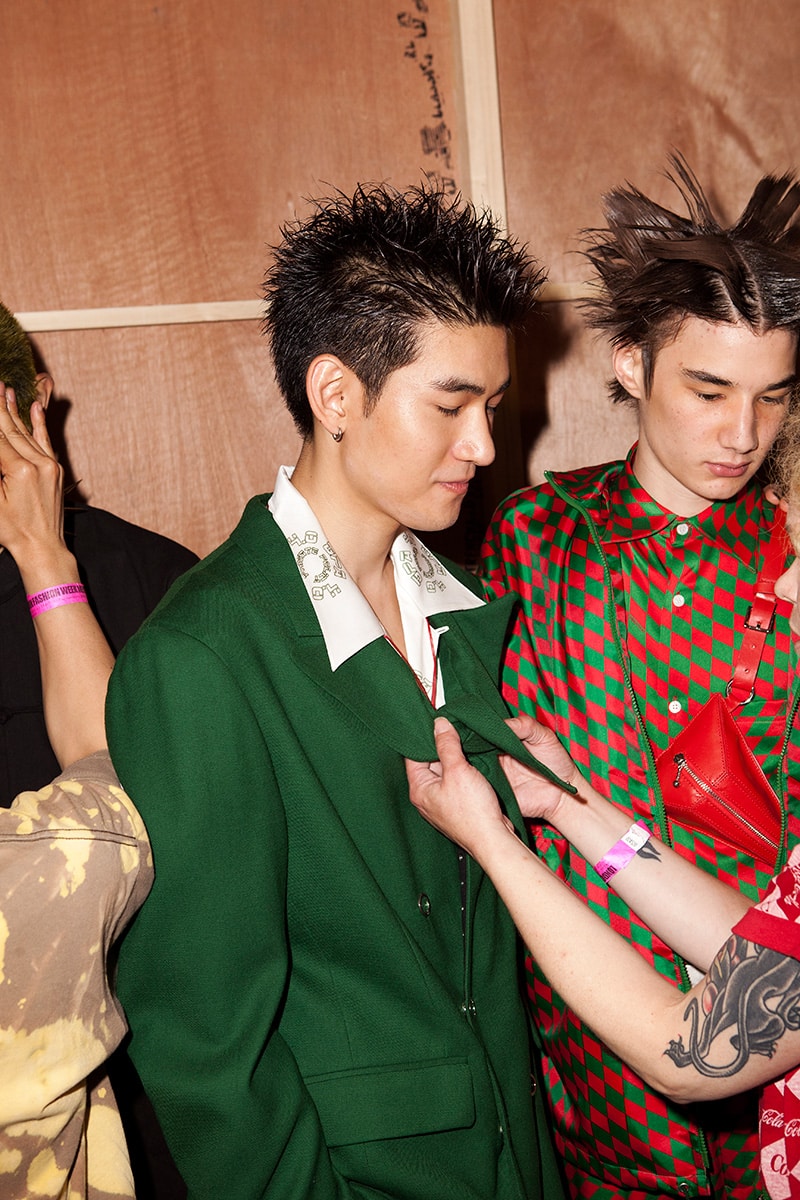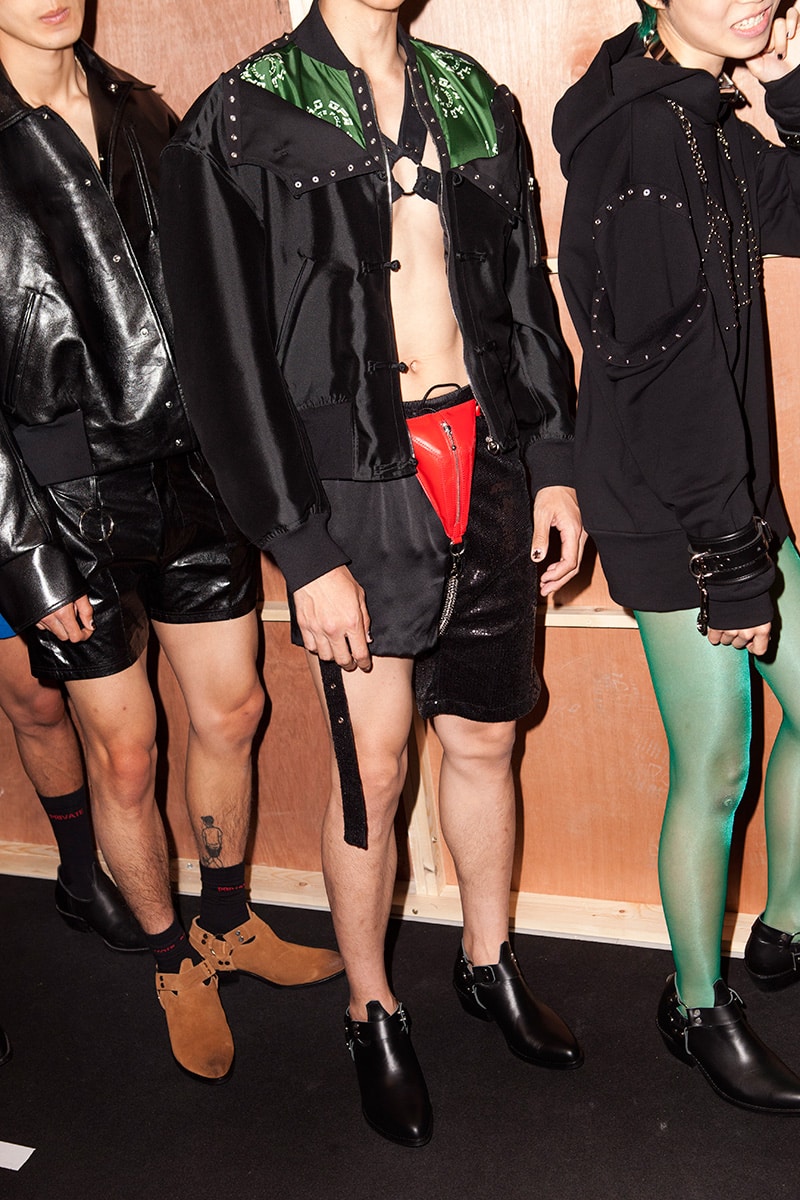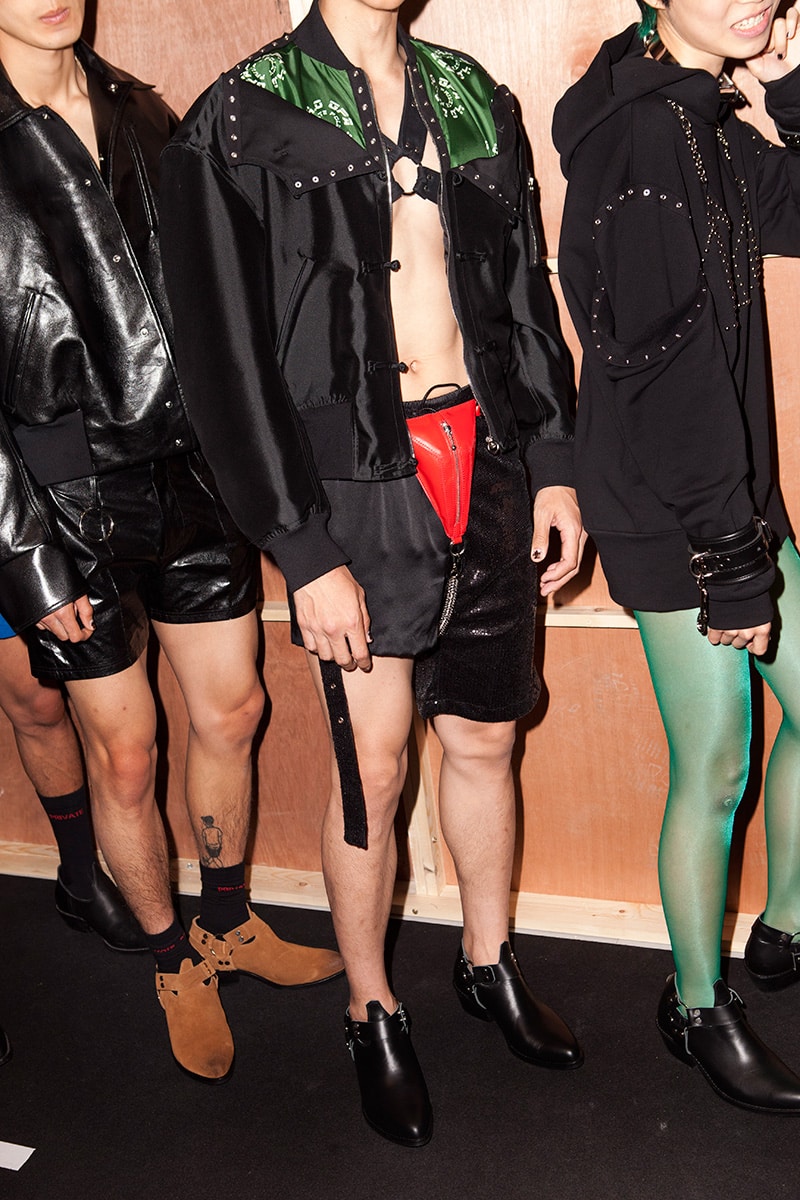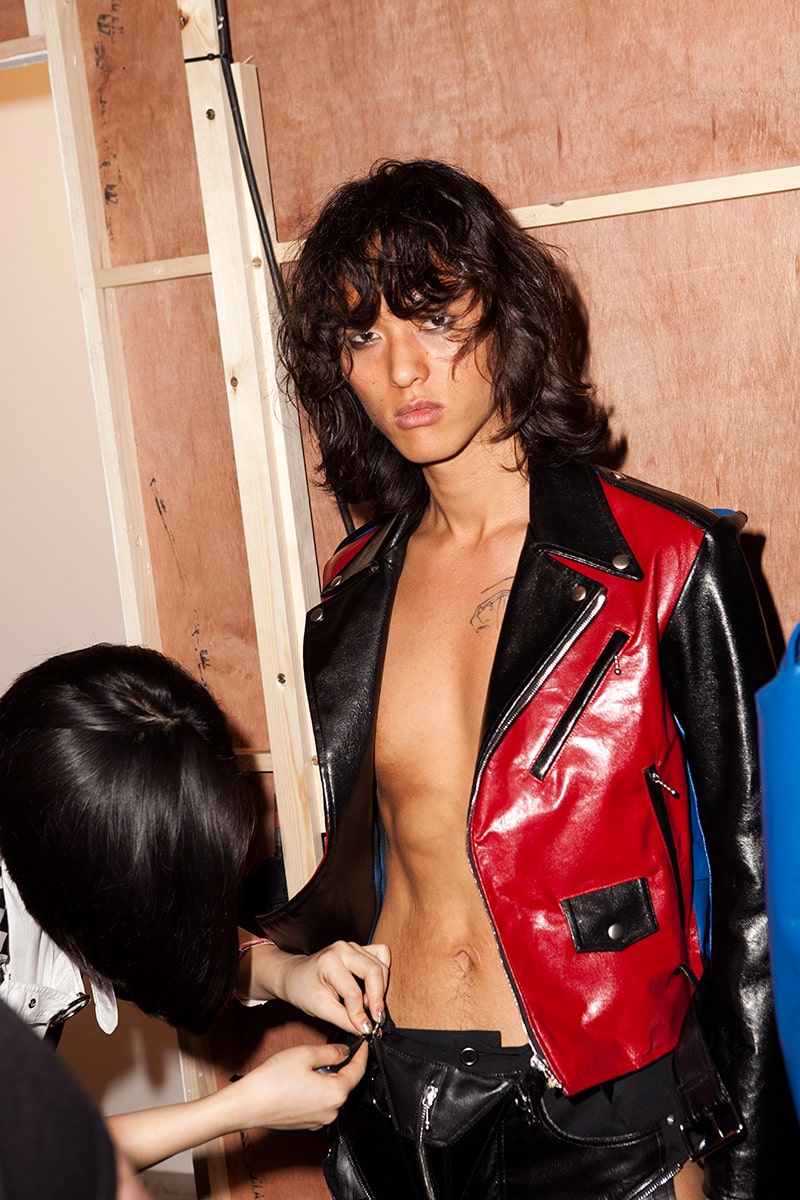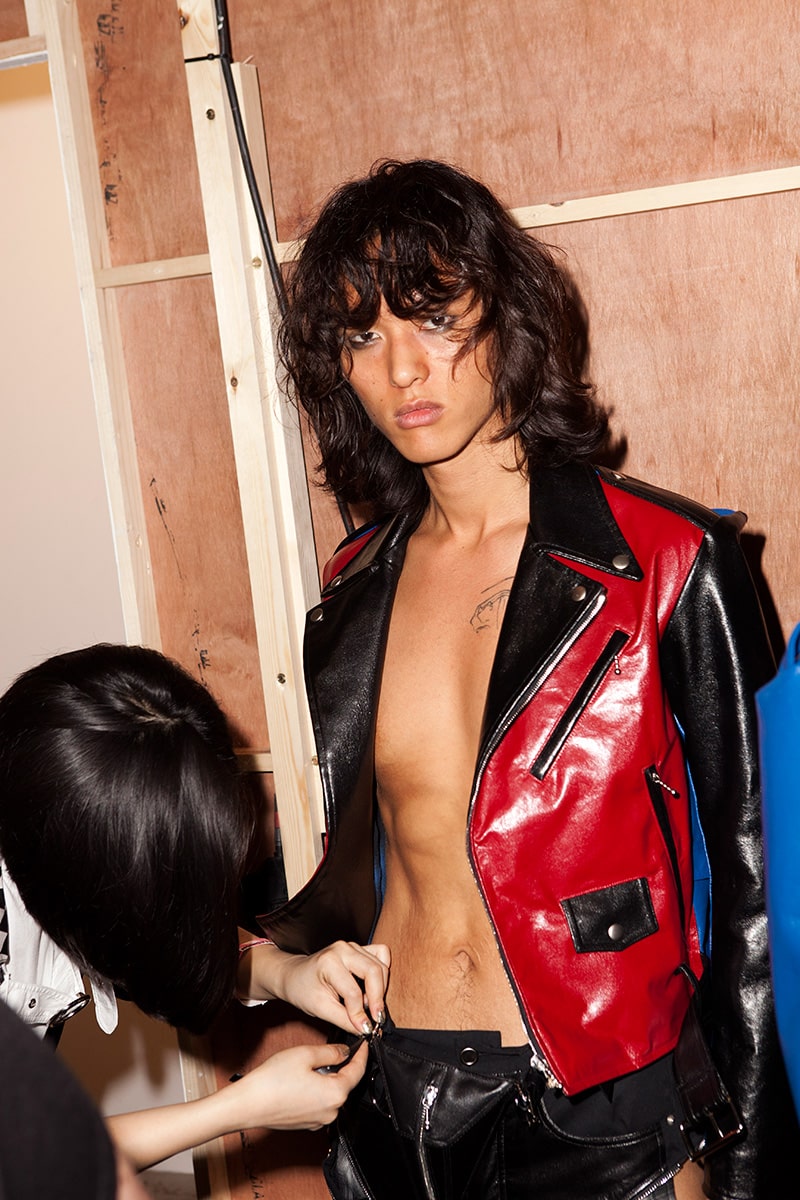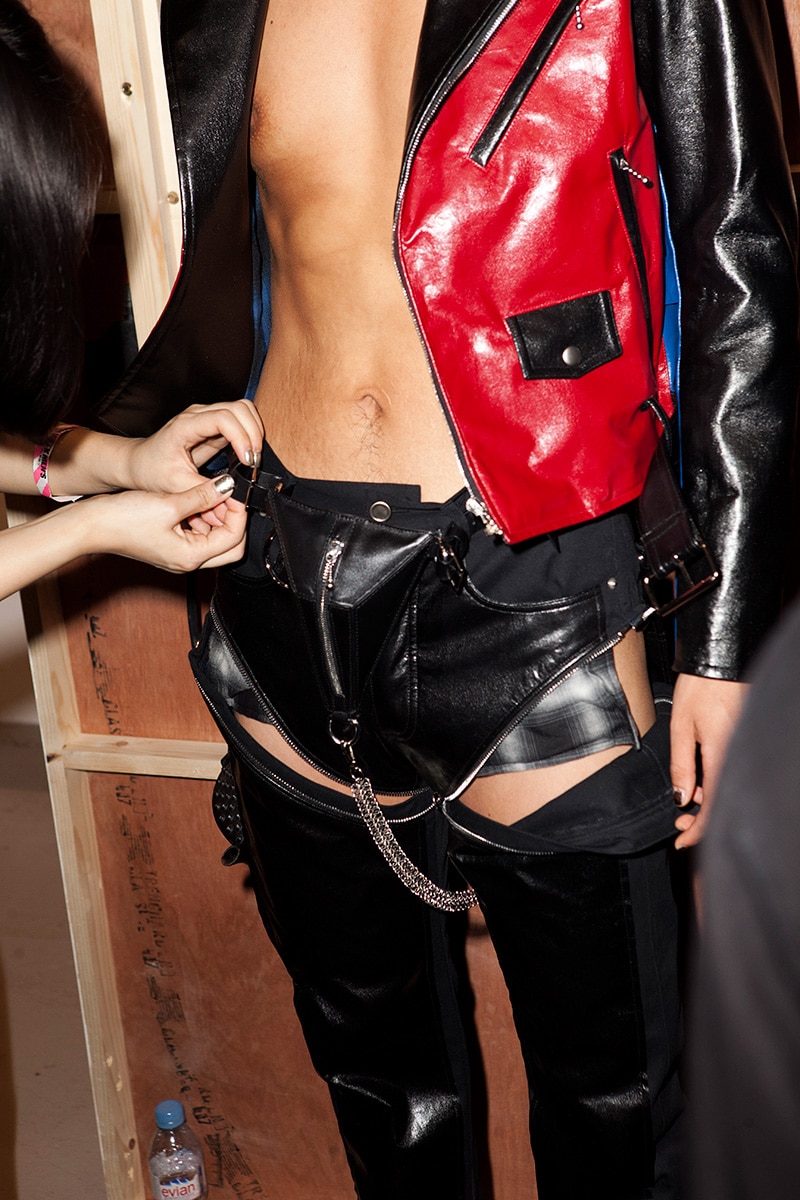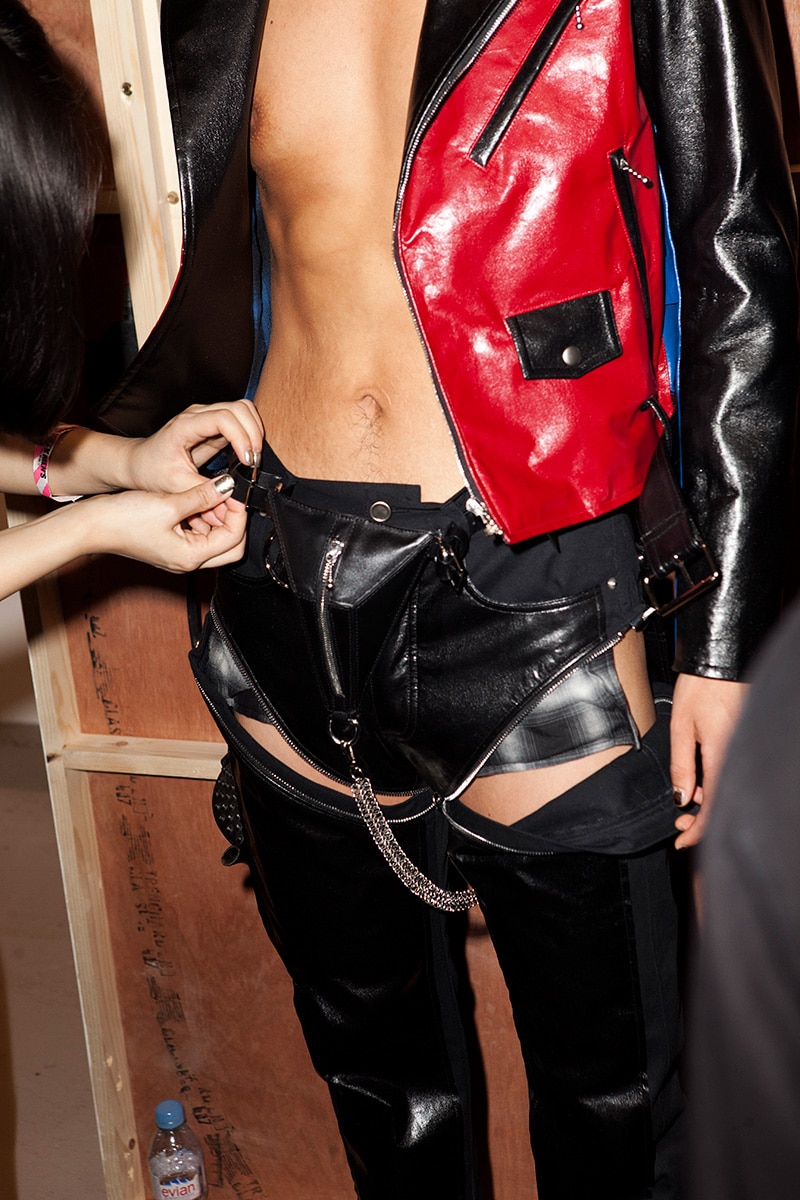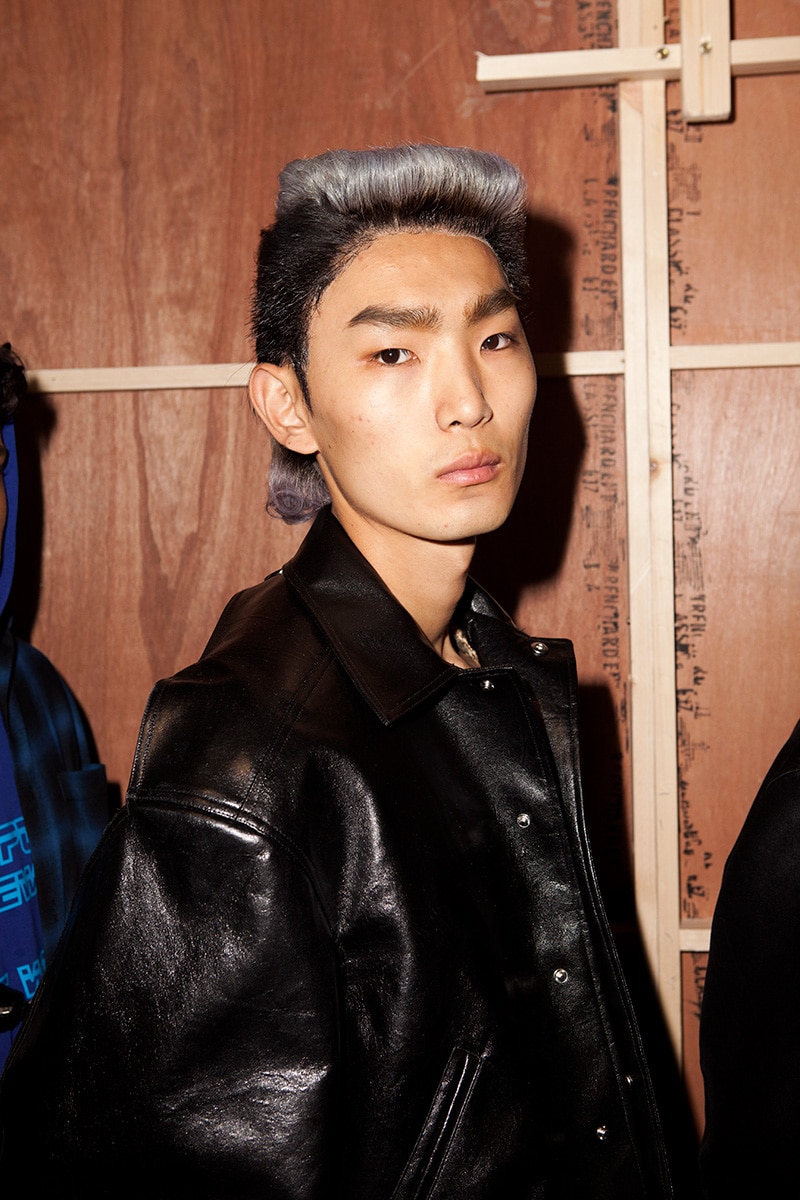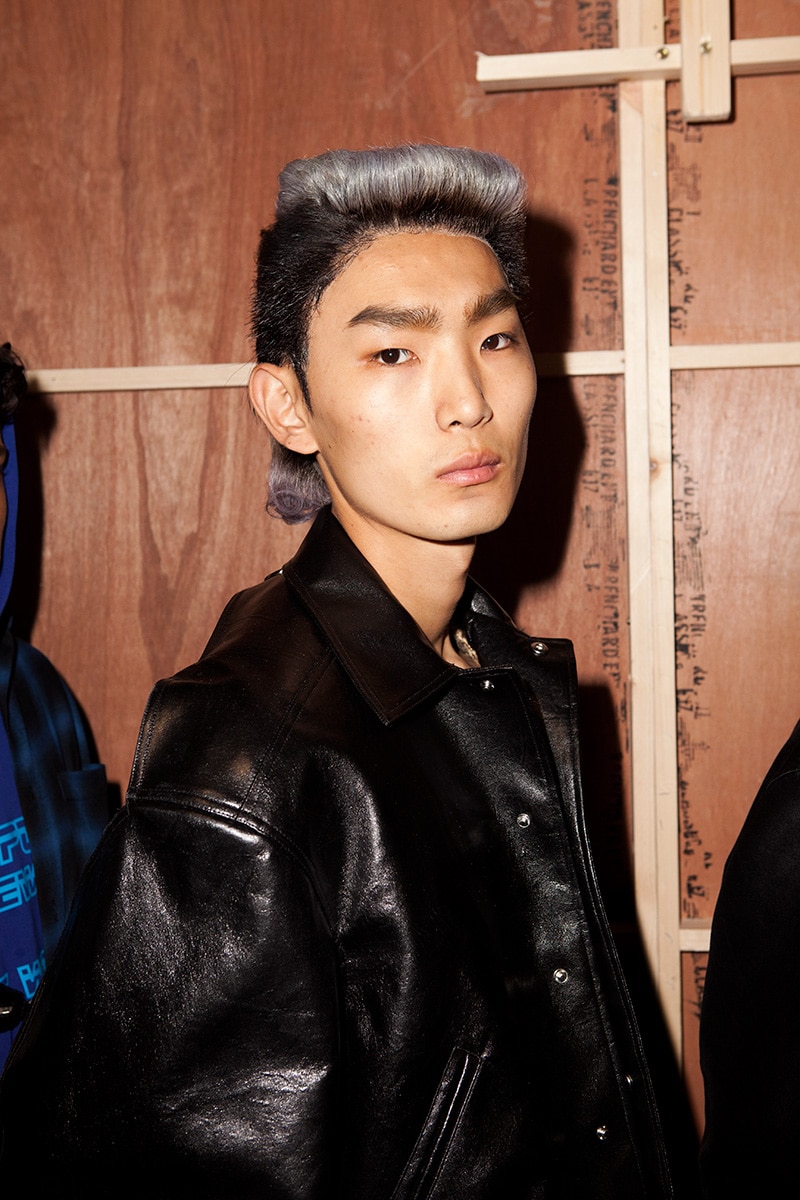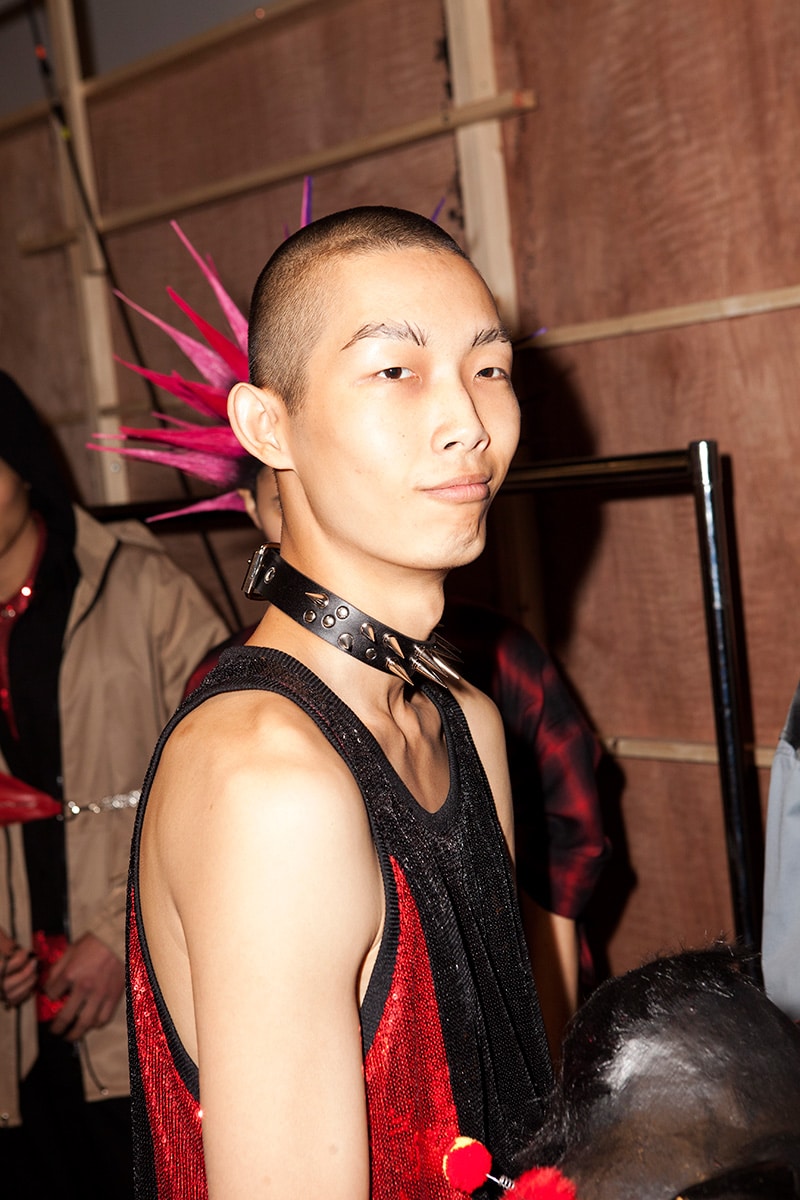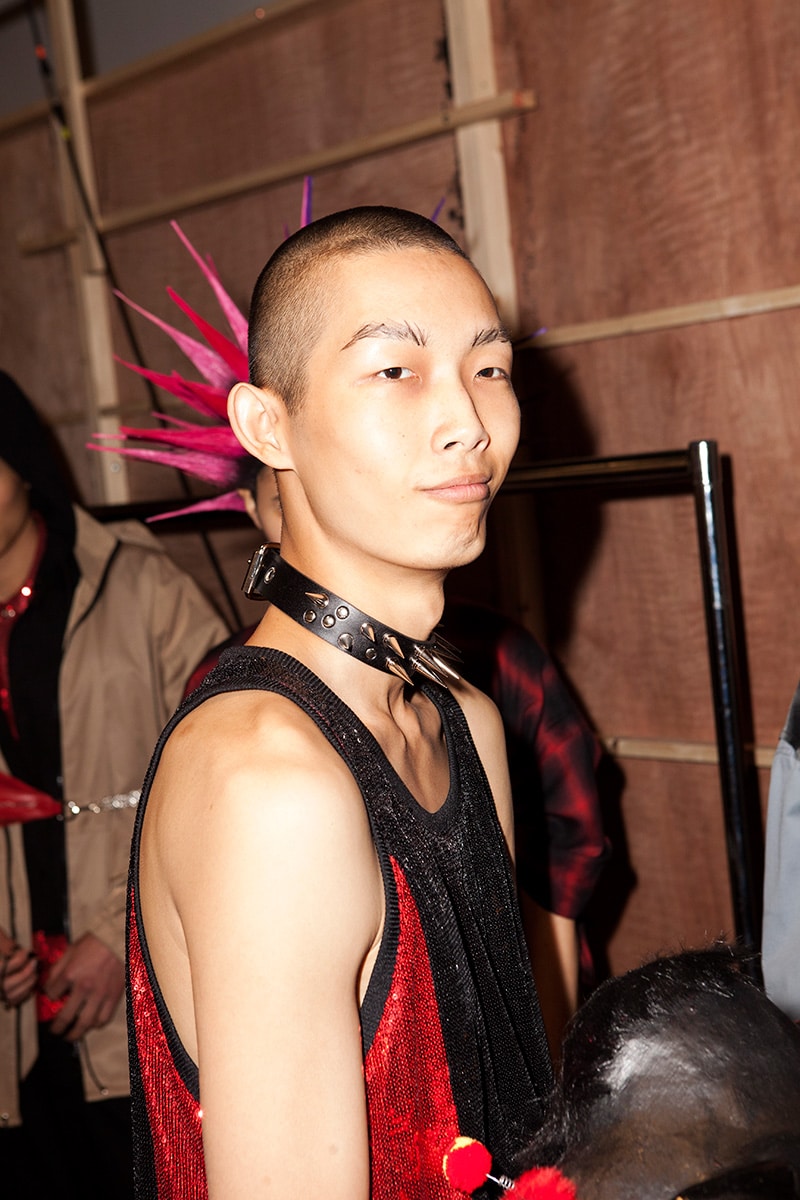 PRIVATE POLICY is the offspring label of Haoran Li and Siying Qu who met while studying at Parsons in New-York. "We started collaborating at Parsons, where we met. Haoran studied womenswear with a focus on textiles. I studied menswear and focused on silhouette. We simply realised that we were very complementary," said Qu.
The duo showcased their Spring/Summer 2019 collection in London, a first European outing with the help of GQ China. From start to finish, PRIVATE POLICY was powerful, full of attitude, and brilliantly executed. Proud of their Asian culture, but with an eye opened to the world, the designer duo dubbed their collection "Breaking The Looking Glass" – a clin d'oeil to the Metropolitan Museum's 2015 exhibition "China: Looking Through The Looking Glass".
Li and Qu swiftly hit the bullseye. It was a rencontre between Eastern and Western subcultures. Imagine a punk rock band dressed in BDSM clothing hosting a party in the Forbidden City. One of the best pieces, a black changshan – the traditional Chinese dress worn by men – had spikes on its collar. There was also a crimson biker jacket and Chaps ensemble that exuded naughtiness. Now imagine youngsters wearing 90s Grunge clothing while parading the Great Wall of China. There was a selection of viable items such as plaid haori jackets and deconstructed bomber jackets with Mandarin buttons. The storytelling was distinct: the Asian youth in Western countries is more complex than the image some people do project on them – they're not all brilliant mathematicians crunching numbers at MIT. "There are so many stereotypes when it comes to Asians, and we wanted to show a different image of Asian youth in Western countries," explained Qu. "We looked at our Asian friends in New-York and they love punk music, some enjoy bondage, others love hip-hop," she continued.
Indeed, the duo successfully addressed the idea that cultures are meant to change, to intertwine, and thus evolving into new ones. It's rare to meet young designers with such a sense of both creative and commercial readiness. PRIVATE POLICY is stock internationally across three continents, and the UK retail landscape should not stay behind. PRIVATE POLICY is worth investing in for in the future seems bright for this burgeoning label.
Photos by Elliott Morgan in exclusive for Fucking Young!