Axiom Space and Prada have embarked on an unprecedented collaboration, bridging the worlds of Italian luxury fashion and commercial space ventures. Axiom Space, famous for being the brains behind the world's inaugural commercial space station, has declared its partnership with Prada to contribute to NASA's upcoming lunar spacesuits for the Artemis III mission.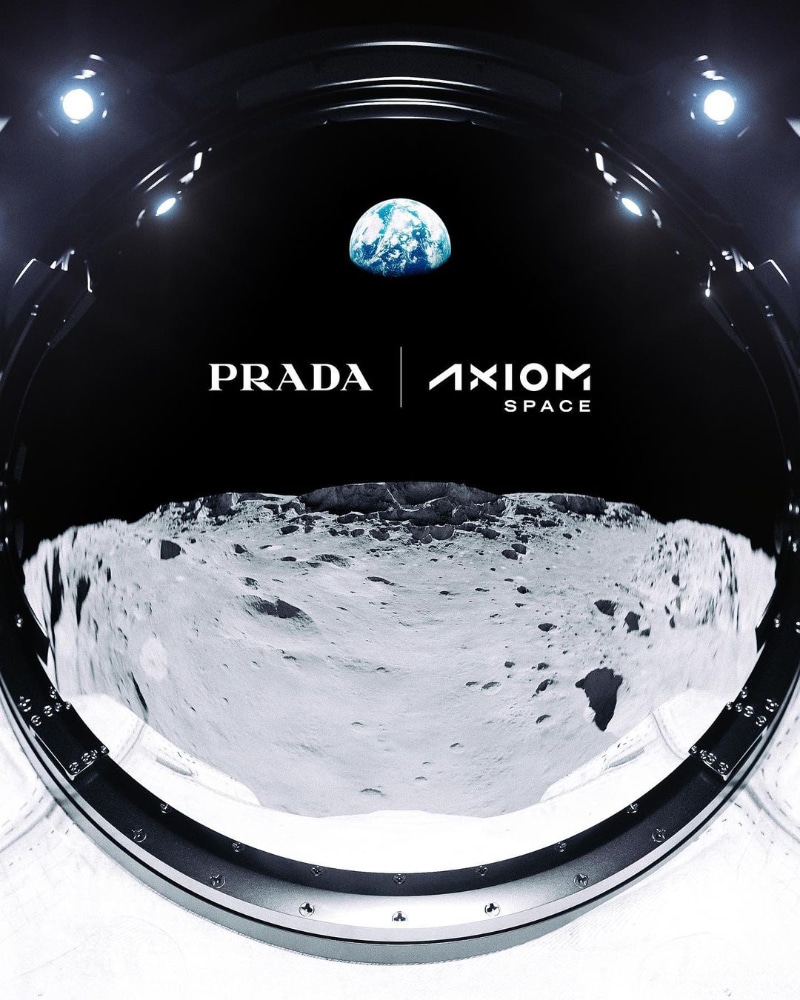 Scheduled for 2025, the Artemis mission represents a momentous return to the lunar surface, marking the first human landing since Apollo 17 in 1972. This mission will also etch history by placing a woman on the Moon for the very first time.
Axiom Space CEO Michael Suffredini expressed his enthusiasm for the partnership, emphasizing the importance of Prada's technical prowess in raw materials, manufacturing techniques, and cutting-edge design concepts. These attributes will play a pivotal role in ensuring astronaut comfort on the lunar surface, as well as addressing human factors often overlooked in conventional spacesuit designs.
Prada's engineers will collaborate closely with Axiom Space's systems team throughout the design process. Together, they aim to create solutions, both in terms of materials and design features, that can withstand the unique challenges posed by the hostile space environment and lunar conditions.
Lorenzo Bertelli, Prada Group Marketing Director, highlighted Prada's ongoing commitment to pushing boundaries, whether it's in fashion or, in this case, venturing into the uncharted territory of space. Their history of innovation, which dates back to Luna Rossa's America's Cup challenge in the '90s, is now being applied to crafting spacesuits for the Artemis era. It's a testament to human creativity and innovation's ability to advance civilization.
The AxEMU spacesuit promises to equip astronauts with advanced capabilities for space exploration while providing NASA with commercially developed human systems crucial for lunar operations. An evolution of NASA's Exploration Extravehicular Mobility Unit (xEMU) spacesuit, these spacesuits by Axiom Space aim to enhance flexibility, bolster protection against harsh lunar conditions, and incorporate specialized tools for scientific exploration. Innovative technologies and design will pave the way for more extensive lunar exploration.