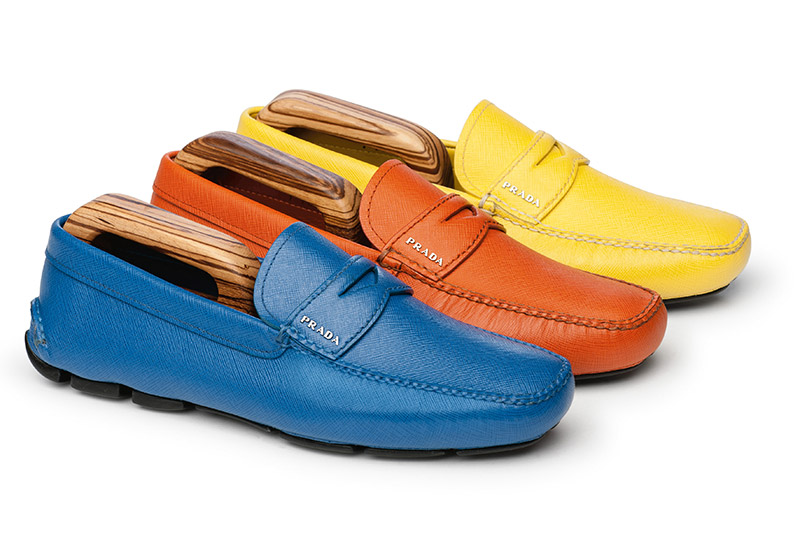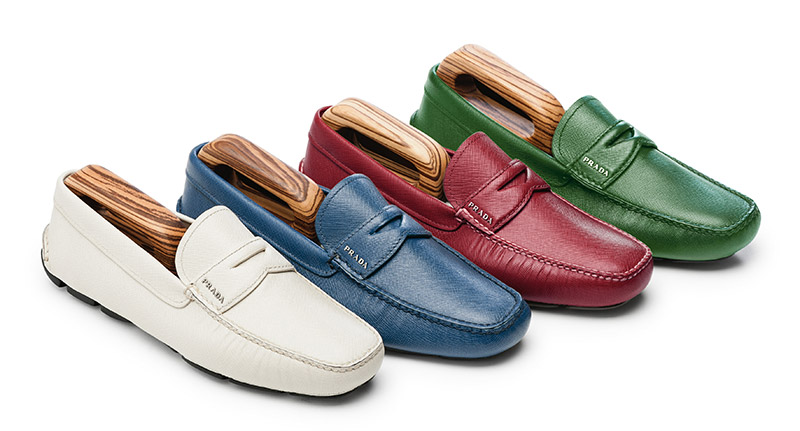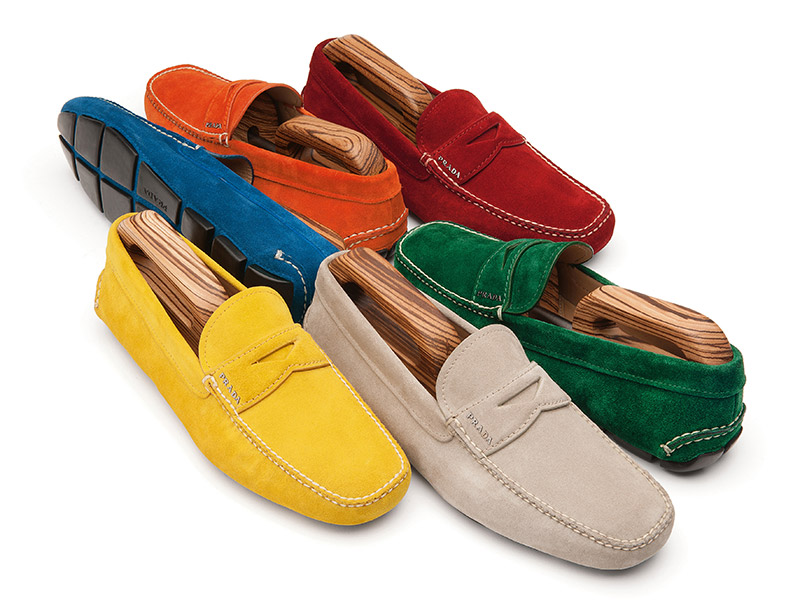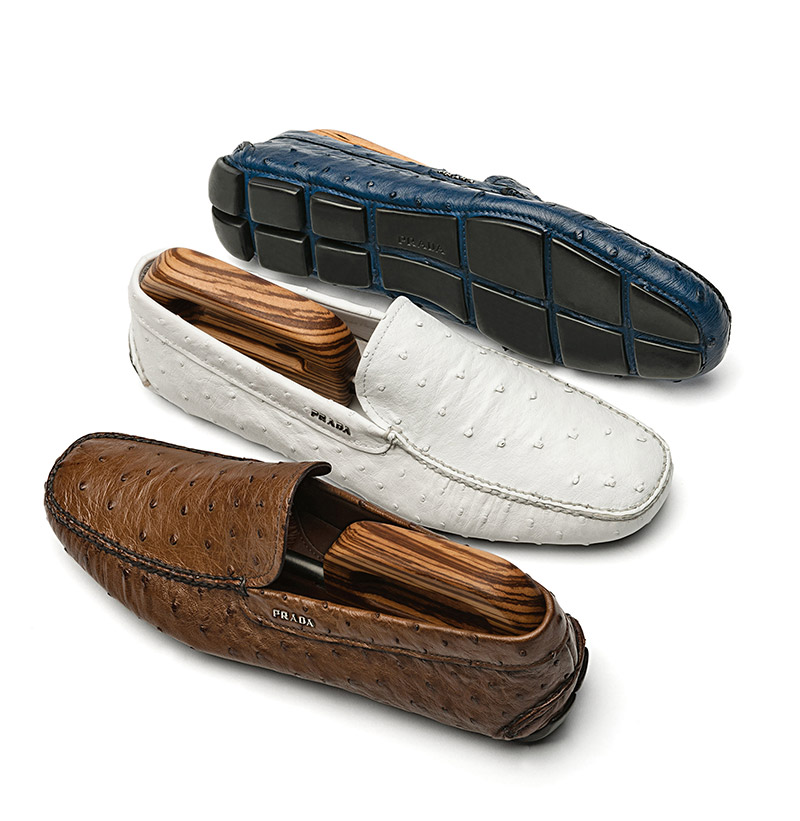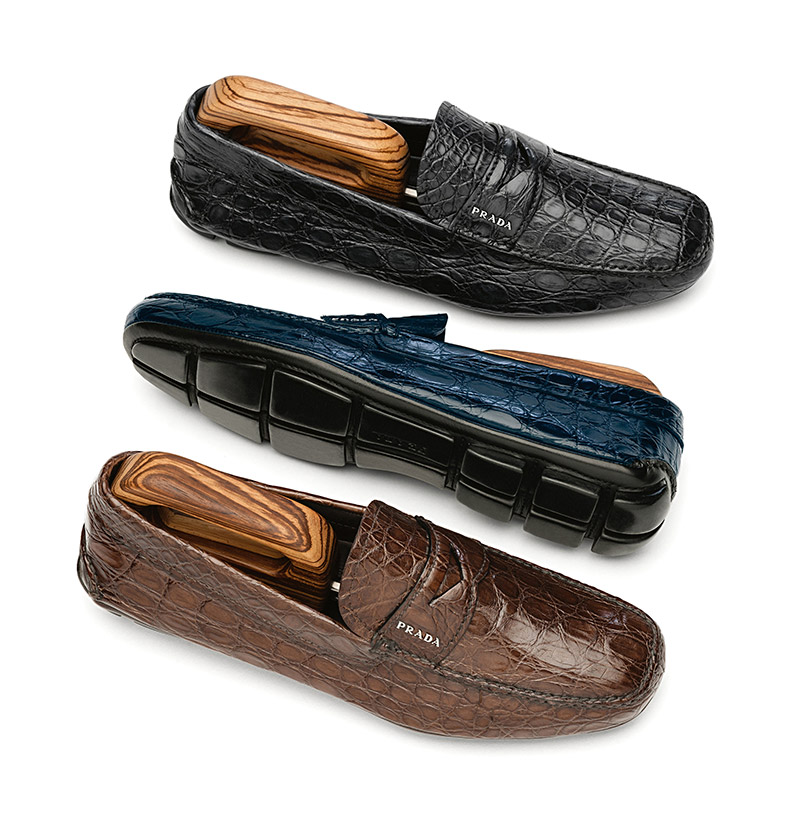 Prada Driving Shoes are crafted with meticulous attention to every detail, and hand-stitched using the most intricate artisan shoemaking techniques.
The tubular construction and stitching on the last guarantee a well-made, comfortable shoe that fits around the foot as naturally as possible.  The upper is laid out and secured by hand, then the vamp (upper front part of the shoe) attached using the traditional and exclusive puckered seam and more than 100 individual, hand-sewn stitches.
In addition to iconic materials, like Saffiano leather and calf suede, Prada also uses fine ostrich and crocodile skins which add to the sophistication and exclusive nature of the shoes.
A single expert shoemaker carries out the 200 steps of the process, assuring a lasting, superior quality and excellent product.