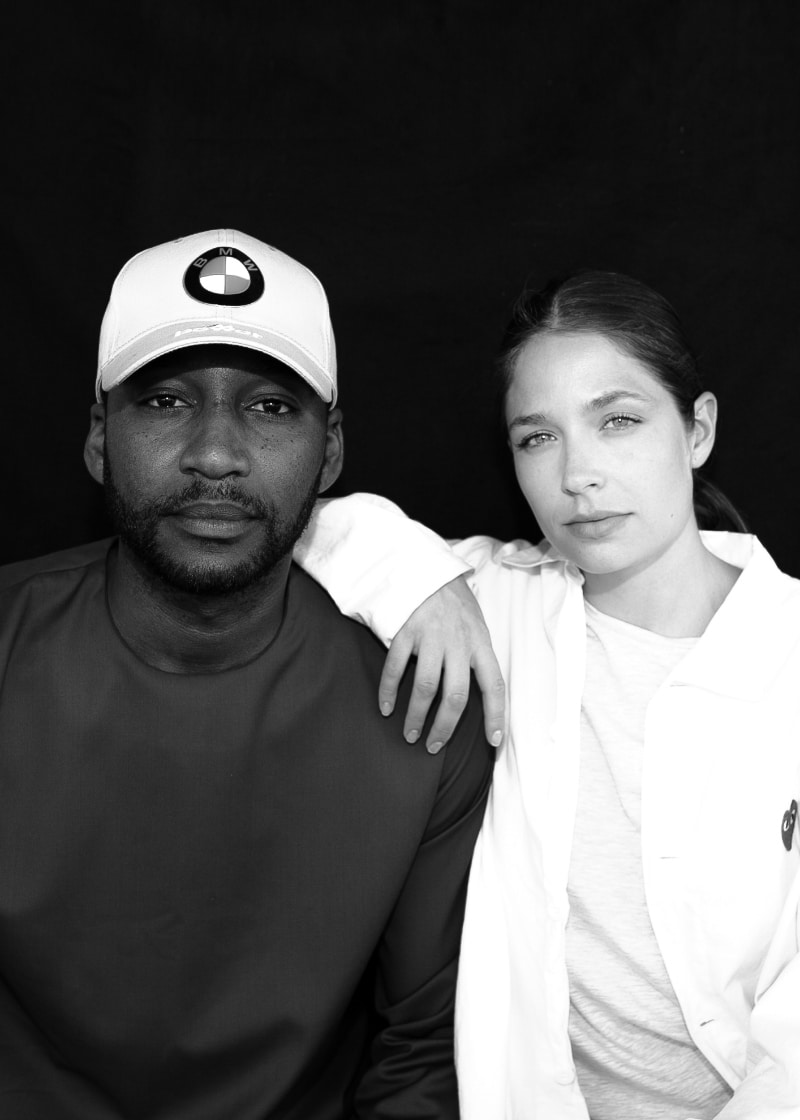 Botter is something of a fashion paradox. While we are groomed as consumers to chase hype and designers to produce it, Botter isn't after either. Rather than taking an observational approach to society and socials changes, it is more of a societal critic than a fashion one. But translating that through garments just isn't a creative task, it requires an attention to detail that extends to production and the process to reduce not only the ecological impacts but to make sure that the human factor that is involved in the process isn't sacrificed as well. 
The duo behind the label Botter, Lisi Herrebrugh and Rushemy Botter, didn't escape into a fantasy world for the SS21 collection, rather bringing us into our own confrontations on the current debate surrounding social inequalities. This however wasn't a new topic for them, but an ongoing discussion. You could even say that their poetic feel doesn't shy away from a feminine touch that has been fighting softly against the toxic masculinity that has been poisoning society. There is not only relevance to their look and of course an effortless cool, but their existence and space in the designscape today might not have existed even a decade ago.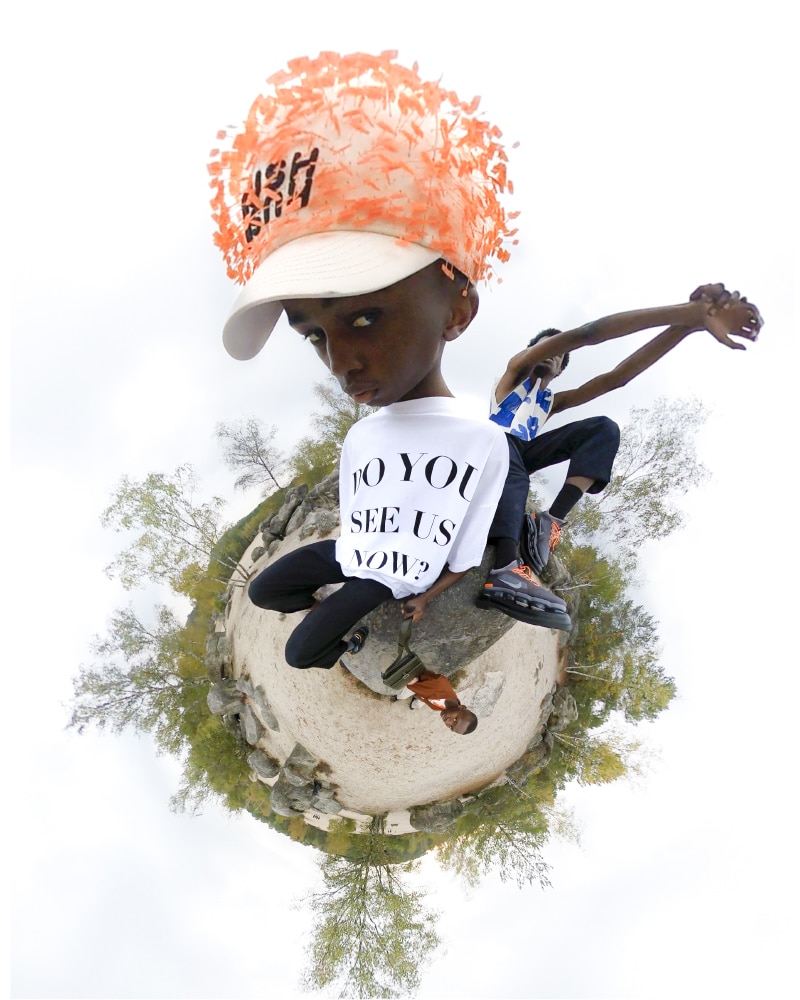 We first spoke to you following your 2018 Hyères Festival Grand Prix win and LVMH Prize nomination for our fall issue of Neighborhood, before your appointment as Creative Directors at Nina Ricci was announced. So much to catch up on! First of all, how has your move to Paris shaped you and how would you describe your overall experience in the city? Was it different than you imagined?
Lisi: We have been here for two and a half years now and we love the city, it's very vibrant, you really feel that you are in the middle of the fashion industry. It's a great city, but a very different vibe to Antwerp. You can really say that Paris is a city of contrast.
Rushemy:  These contrasts you never get used to, we don't want to get used to it, because then we would ignore it.
You are a couple from the Netherlands (but grew up in Curaçao and the Dominican Republic). As a couple, how has it been this past year working under various restrictions?
Lisi: Not that different because we can always work together and from home, we are quite flexible in that sense, and our team is very small. Everybody has been able to adapt quite fast to the situation.
You designed your SS21 collection during this time of history of both Covid-19 and Black Lives Matter. What influence did this have on you?
Rushemy: As designers, we reflect on what's happening around us. Design is our diary; we really show what is keeping us up at night.
Lisi: While the light has been shone on the abuse by police in America, it is something that we have been talking about and reflecting on since the very beginning when we started Botter. We were one of the first brands to use all black casting and at the beginning of my career, some people were commenting that we should be more inclusive. And we were like "no, this is what we want to say, this is what we want to represent." So although with all of the demonstrations happening while making our SS21 collection we wanted to be loud and make a statement, it's something we have been trying to state from the start.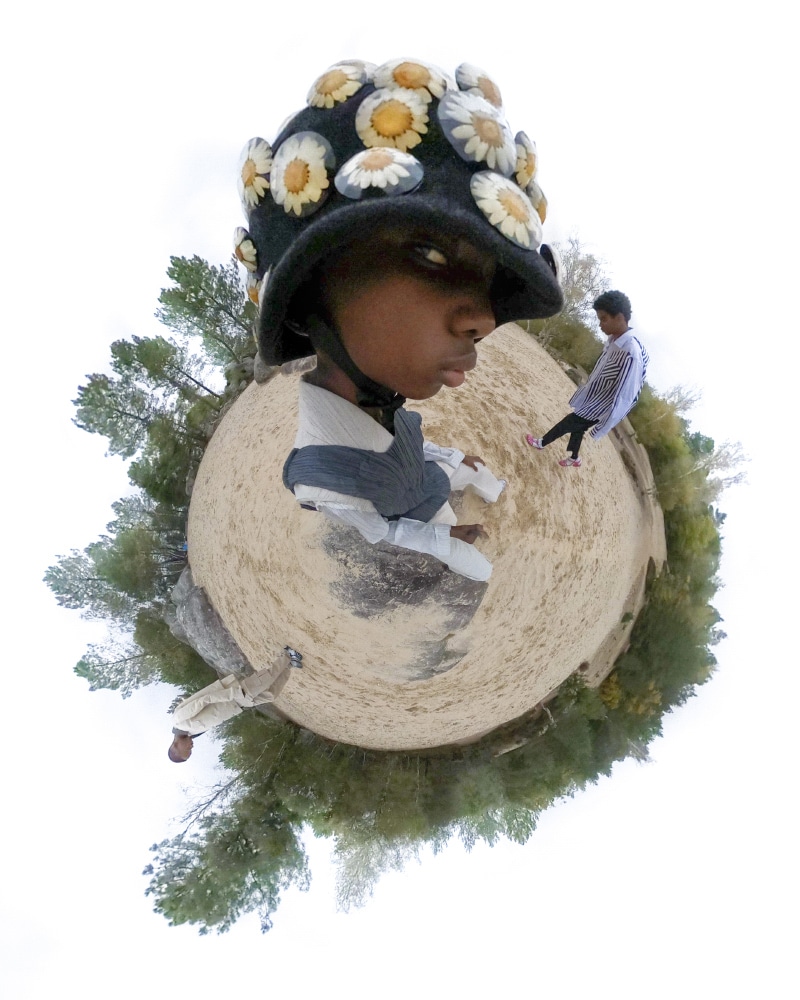 You wrote a manifesto entitled "Family Reunion" to go with your collection. In it, you stated, "And as Botter we will use our creation as a weapon of peace." How do you approach and use your craft as a "weapon of peace"?
Lisi: It's about creating a balance between a dream and reality. Weapon of peace is using our collection to say what we want, communicate the emotion that we want. It's something personal and it should always be like that because we approach it like art.
Rushemy: Even when facing something negative, we will fight it with positive energy.
Caribbean culture is part of your brand DNA. How did that become your starting point and do you feel that it resonates with a wider audience? 
Lisi: For us, the Caribbean influence is translated in so many ways, elegant men who are comfortable wearing fluid materials and at the same time structured materials; also it can be in the length of the silhouette that we propose.
Rushemy: Also in daring to wear what you want, from a European point of view it could look feminine, but nowadays you see it more, especially with the younger generation, they just wear what they want, it doesn't matter what it is. It's about being comfortable and expressing yourself.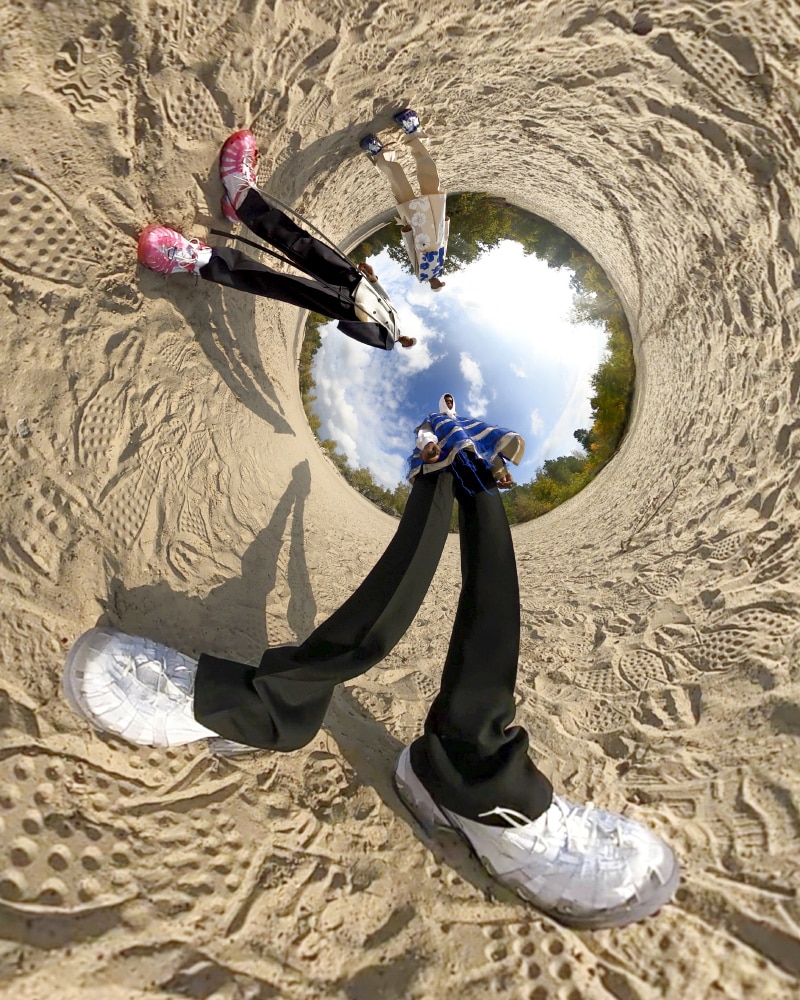 Your spring collection is full of flowers, deconstructed suits, lines, hats, and then you have a t-shirt and hoodie that reads "Do you see us now". What inspired that phrase and how did you decide to work it into the collection?
Lisi: Actually, we have used this phrase since our second collection which we showed at Hyeres. 
Rushemy: For us, it's more interesting for people to interpret it as they want. Like art, someone could have a certain feeling on one piece and another something contradictory. We like that it can start a discussion.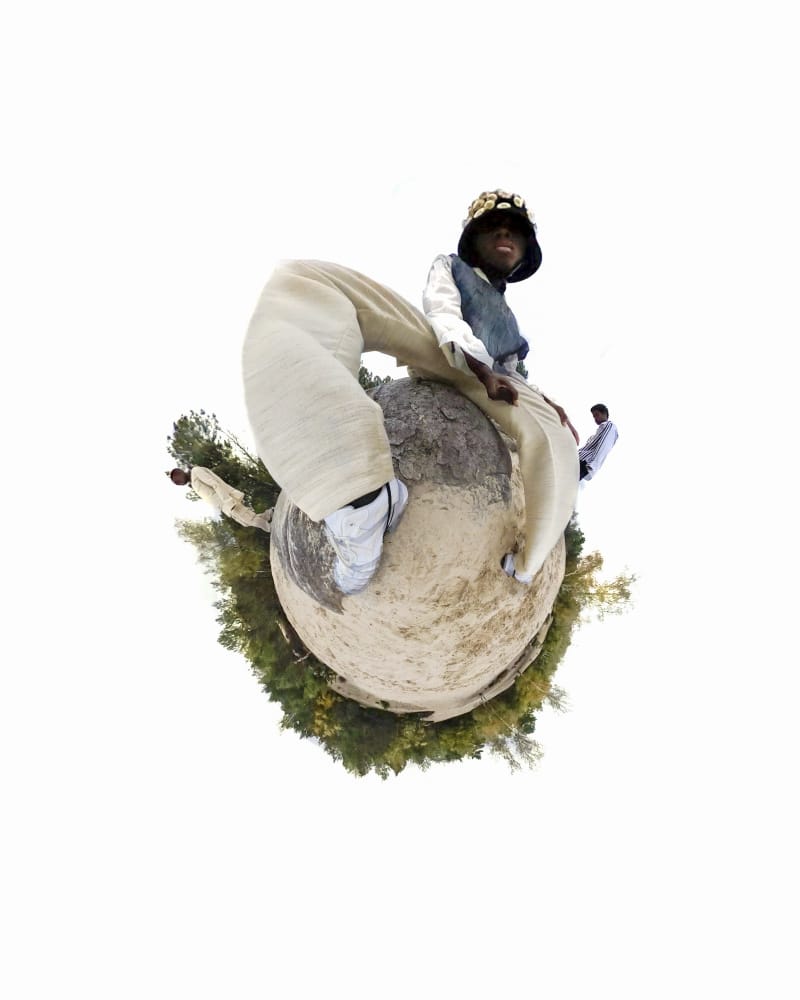 Critics have described your work as avant-garde and progressive, but there is also an element of nostalgia. Where does that come from? I was wondering if perhaps music plays an influence.
Rushemy: There's always music playing, I cannot create in silence, there has to be TV on or sounds, I must have a feeling of being crowded to get inspired by everything.
Lisi: The creativity also comes from his inspiration of the past, the idea of when you are younger, not just how you were experiencing things but how you looked at them. Somehow the eyes of a child are very honest, true. There's a beauty to the truth.
Rushemy: We like to capture these memories, these emotions in the silhouette.
We are also in denial of climate refugees and the fashion industry is also full of "greenwashing". You have been transparent about your supply chain from the start. You could also say that sustainability is a core value in your brand DNA.
Rushemy: It has been important for us since we started studying at the Academy (Royal Academy of Fine Arts Antwerp).
Lisi: We started by looking at ways to reuse materials. In the beginning, it might not feel like the biggest impact and then what you have to do is speak up and develop a message, even if it's something people can literally read from the collection. We, at Botter, have moved away from that, so we can focus on putting it in our business model. We have been evolving through research, finding the right factories, suppliers, there are lots of things we have to deal with. What the most important thing is to take a standpoint and live and work accordingly.
At Botter we have tried our best and succeeded, for example, in our SS21 collection we created this plastic material that is made only from ocean plastic waste. Also, we manufacture all of our garments in Europe only. Some people as why pieces are so expensive, and it's really a problem of our society that people are used to cheaper products that aren't even well made. So you really have to educate consumers from the beginning on. Like "this is made in Europe," "this is made in factories that only work on green energy, renewable energy" "factories that treat their people right". We work a certain way in our atelier, so in every part of the supply chain we demand the same quality. As a designer, everyone may approach the subject in different ways, but we really found our way.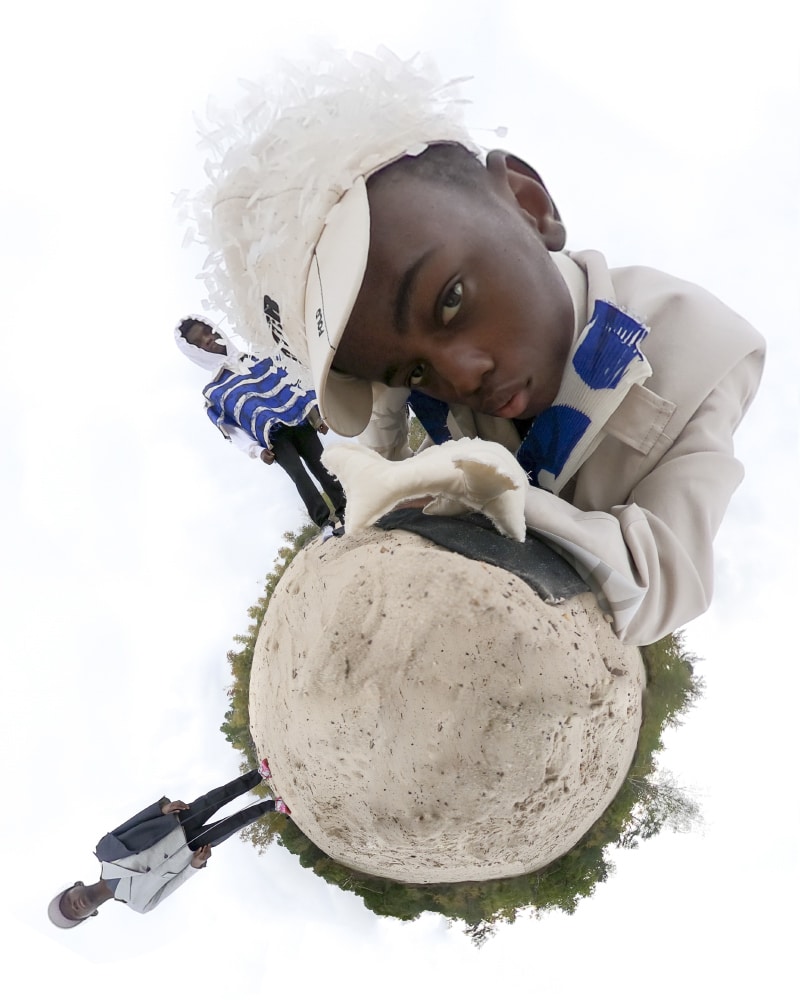 By having your own brand, it sounds like it gives you the control to make those decisions. Is that way it's important to have your own brand?
Rushemy: Absolutely, 100%.
So far in your career, is there something you are very proud of?
Lisi: That we can still push for what we believe in and keep on doing what we feel like doing. That is a privilege. 
Rushemy: Freedom, it's important for creativity, and quite proud that we can still do this.
How do you tap into that creative side, especially with last year's restrictions?
Lisi: People ask us that a lot, but having restrictions isn't a creative killer for us. In many ways, we are dealing with restrictions all the time. For us, creativity needs restrictions because then you have boundaries to work on.
Rushemy: Thus creativity can break boundaries or bend them.
I had friends in Antwerp who told me that because it's small and restricted in some ways, it forced them to be more creative and they weren't distracted when they worked compared to their experiences in Paris. 
Rushemy: For sure. Also, in the Academy we didn't have the same facilities as other academies; there were only the teachers, your own creativity, and your pencil and paper. For the rest, you had to be super creative, to go out there and search for the tools to create your dream.
Lisi: One great thing is the students from Antwerp are very collaborative; they collaborate with other disciplines from painters to sculptors. Everyone was looking for ways to translate their ideas with each other. I find it to be so beautiful.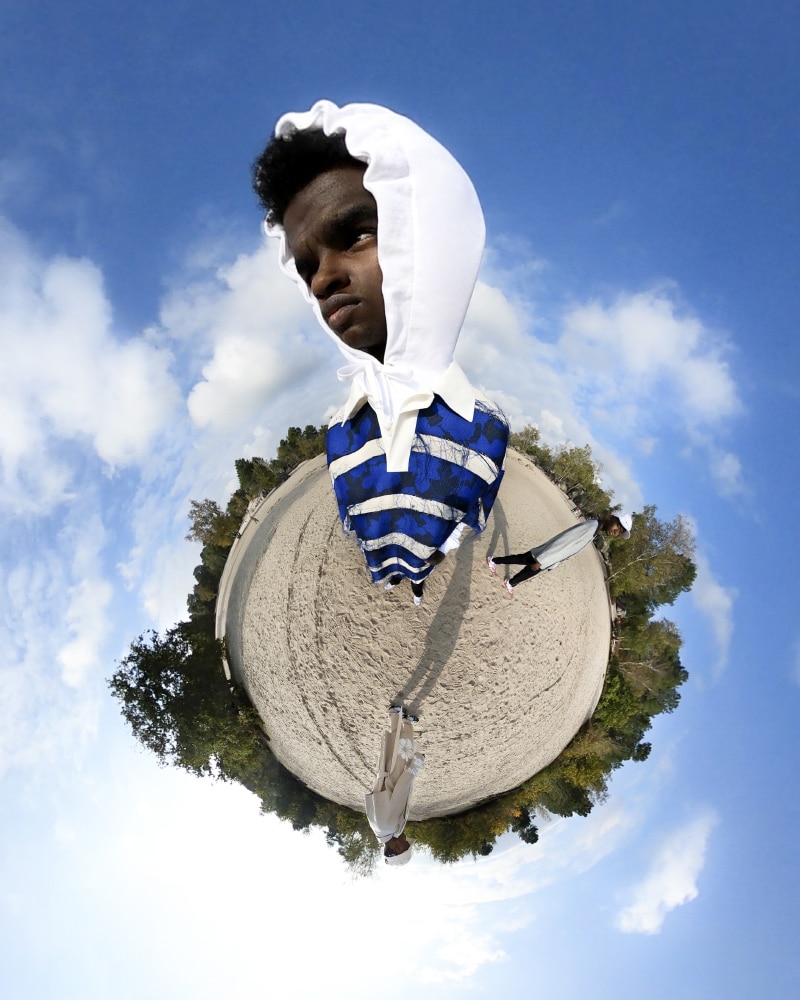 Before we disconnect, what are you looking most forward to in 2021?
Lisi: It's our coral nursery. We have been working on this project for a year and a half now. We started an underwater coral nursery in Curaçao. You can see it as a farm, but underwater. 
Rushemy: It's nursing the corals which are bleached and damaged. In the nursery, they are placed in a special position to catch all the nutrients that it needs. Then once they are growing, they get planted back into their natural environment.
Lisi: It's so important to us and our family. Our biggest inspiration is coming from the island and it depends so much on the coral, the water, the healthy state of the fish, even the fishermen who depend on our food. It's a project that is so close to our hearts.
Rushemy: We have been doing it from afar on Zoom through our families, local dive shops, and the government there. We can't wait to go and see it with our own eyes.
Learn more about Botter and the Coral Nursery HERE!
Portrait: Pierrick Rocher
Campaign: Valentin Herfray