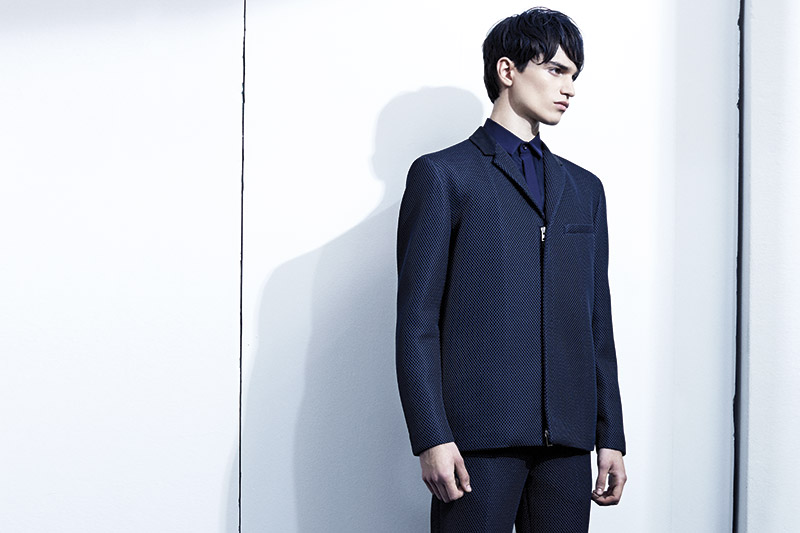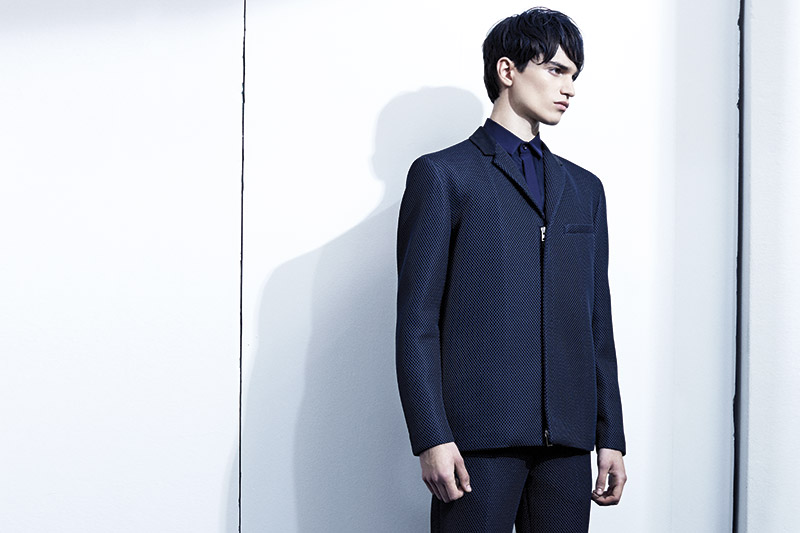 As we leave the long and warm European summer behind us, mind you; she is not giving in easily; we felt an urge for some melancholic reflection. What better way to do so, than by meeting another promising designer duo from the North. These two Swedes, Aidin Sanati and Moa Wikman, are shaking things up, albeit rather elegantly, in the sullen streets of Stockholm. It is indeed a most lively time to speak with the minds behind UBI SUNT, as they just presented their crisp SS15 collection in Paris, a fortnight ago. We set out to find out what provokes them, excites their cores and keeps them motivated in the demanding world of tailored menswear.
Fucking Young! – Aidin and Moa, nice to catch up with you both. Lets begin with your humble beginnings, where did you guys grow up and what led to to where you are today?
UBI SUNT – Well, we are both raised in Sweden, Aidin moved to Sweden at the age of 4, from France. We actually met in London for the first time whilst we both were studying and worked at several London ateliers. Our initial click resulting into the development of a series of small consultancy projects. During these, we always understood each others ideas and values throughout, especially in the design process. This is a key part when two creatives meet with their ideas, to be able to strive for the same objectives and goals. Consequently, we decided to move back to Stockholm and express our ideas through what now is: UBI SUNT.
FY! – When looking at your previous collections, one cannot help but seeing a rather understated and solemny composed silhouette. How did you set out to define the identity of the brand, thus merging form and function?
US- Our take on menswear is to build up and then to reduce afterwards. We work with volume, proportions and texture firstly and if we are to add details, they need to have a purpose other than just being appealing. The pieces have to work in real life, our garments are for real people. Next to this, we also embrace a strong sense of pushing things forward. So we ask ourselves instead of just making yet another trench coat or a bomber; what is OUR take on this classic garment? These questions arise often and if we cannot answer them, we will not include these pieces for UBI SUNT. It is all about adhering to our aesthetic values.
FY! – To me that makes sense, however innovation is increasingly relevant, as menswear is evolving rapidly,  with contemporary tailoring and utility solutions introduced in various forms. How do you both see this development?
US-  There are a lot of high and lows here and there, when evolution goes rapidly there is often remains no time for reflection. The evolution part is great, the rapidness we feel, should be discussed. When cornerstones of the traditional menswear brake off without any respect to the heritage that is when things get complicated. It is great when tailoring is pushed forward to new heights, but not that much, when historic references are overlooked. Here we mean garments that are just made to look different for the sake of it and that have no foundation in traditional tailoring. Well, having said that, we think there is a still a lot to explore within bespoke craftsmanship.
FY! – In some ways, I also feel, you both are contributing subtly to this discussion between fast fashion and slow quality wear. In how far is quality important and how do you maintain this, with for instance your local atelier in Italy?
US-  As creatives, it is not always easy to make all bits work! Clearly, we are not fans of fast fashion not mainly because of lack of quality but due to our moral objections. Quality is important, but there are so many forms: aesthetically quality, quality in construction, quality in fabric and quality in making. Our ambition is to have all of these and that is why we produce all of our garments in a small Italian atelier. Meanwhile, the price points need to be reasonable if you are making a line for real people, so that makes for a tough equation!
FY! – Currently, there is an large undercurrent of sportswear and urban references in menswear. Where do you place UBI SUNT in this current context?
US-  It is important to us, to remain relevant and to observe societal trends that are based on peoples lives. Connecting to the world around you is key. As a brand, that focusses a lot on utility and function, it only comes natural to use sportswear references, as these are part of designs that are purely functional. For us, it is that balance of merging sportswear with classic menswear, that is interesting and challenging. In General, it is easy to overdo this and  just to make street wear, which is fine, but we wont cross that line with UBI SUNT!
FY! – Locking into this, does your environment, shape the design process? Is there a so-called Nordic touch to the garments?
US-  Yeah, definitely, your environment has a clear effect on you. However, we do not see ourselves as a typical Scandinavian brand. We neither have our whole background here, nor have we studied in Swedish design schools. What we do feel is Nordic and part of our design philosophy is this very Scandinavian idea of reduction, understatement and purpose.
FY! – A last one guys: UBI SUNT works with strong recognizable models for its campaigns. What is the reasoning behind this?
US-  You cannot make it alone, you need to have great people around you. Presentation is as important as the garment, so it only comes natural to us to strive to higher level of quality on all parts of UBI SUNT. They are strong recognizable models for a reason! They are FUCKING YOUNG and GREAT!
Take a look below at UBI SUNT's SS15 Campaign: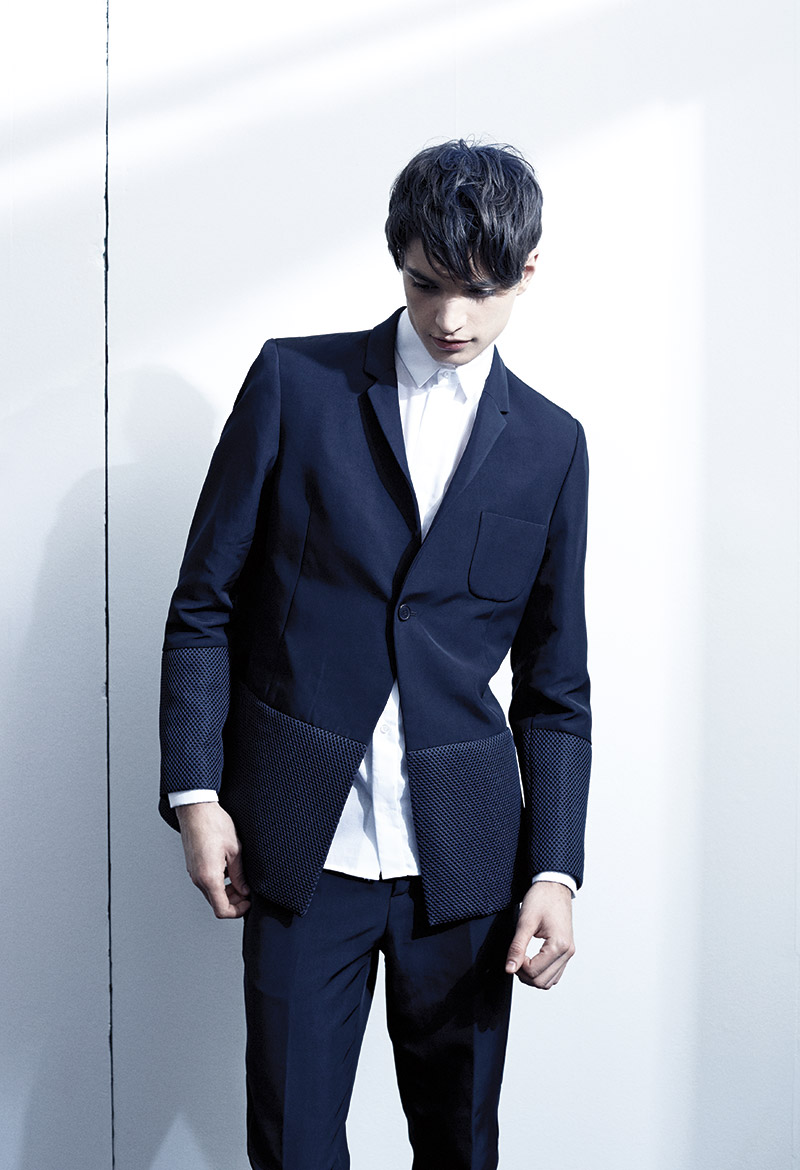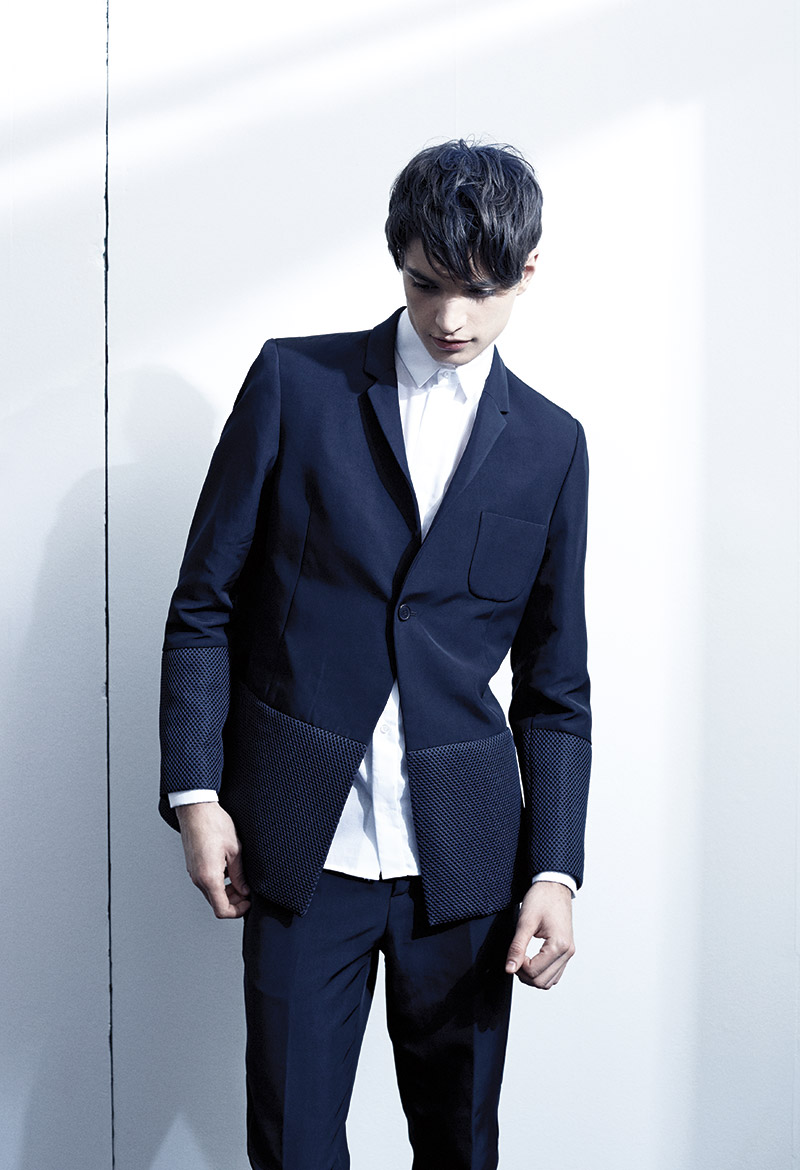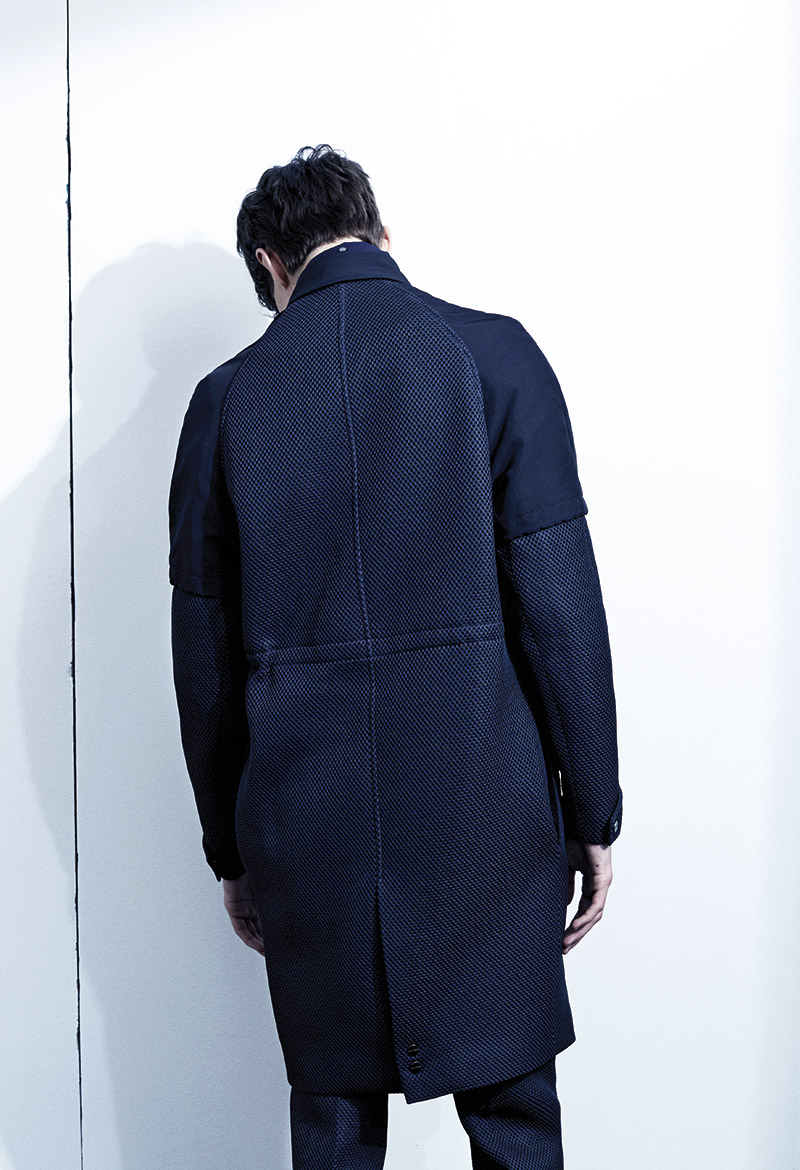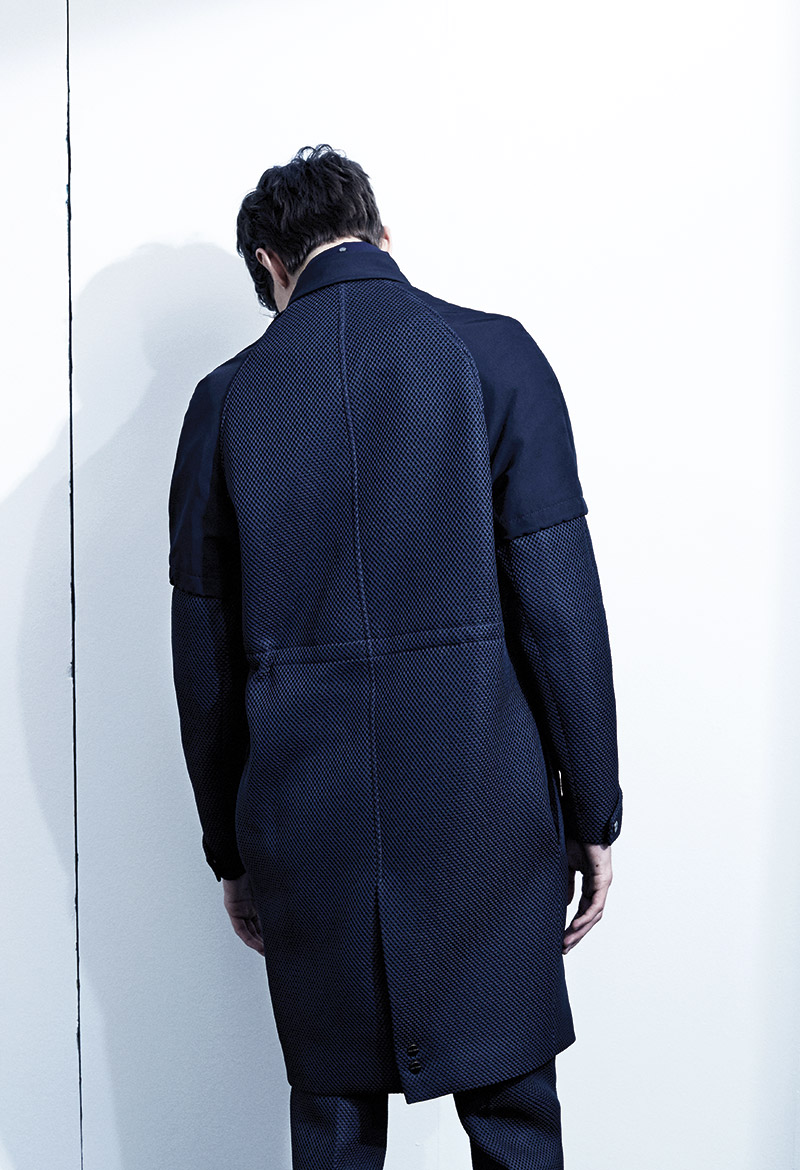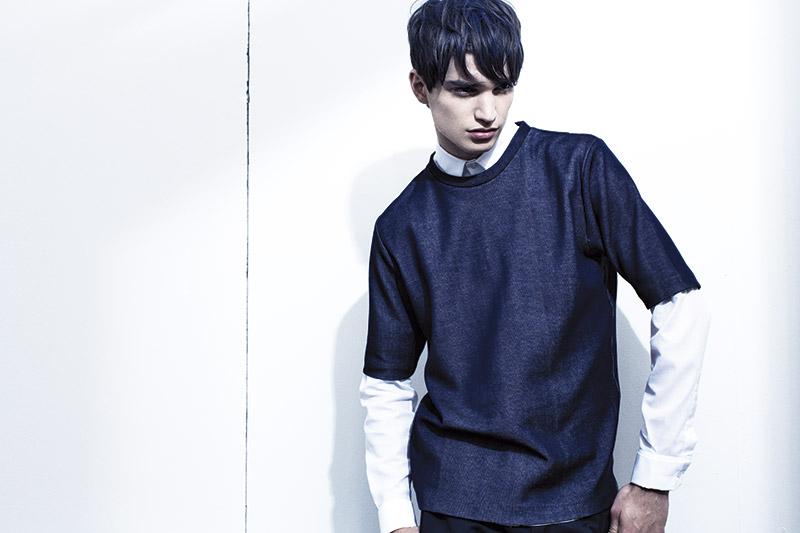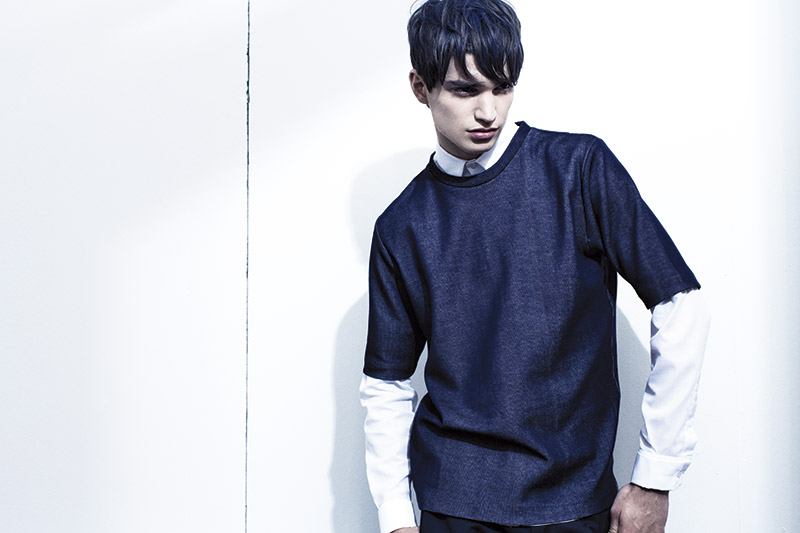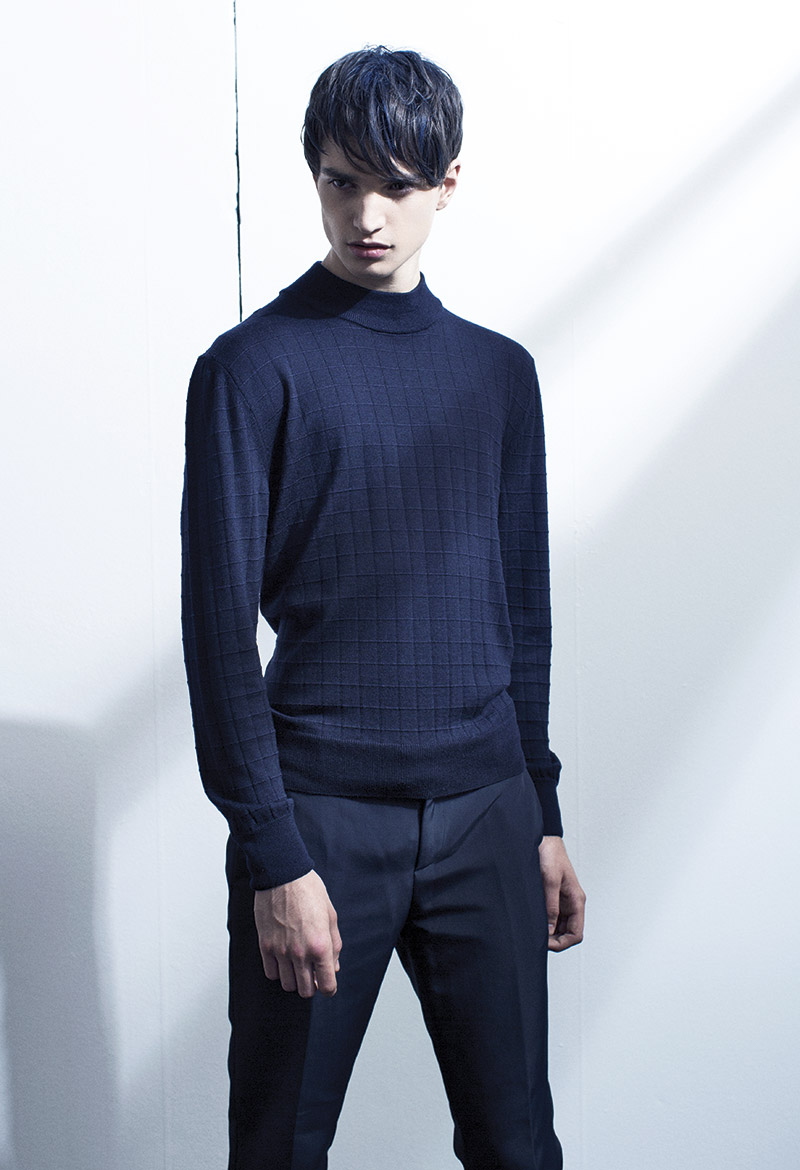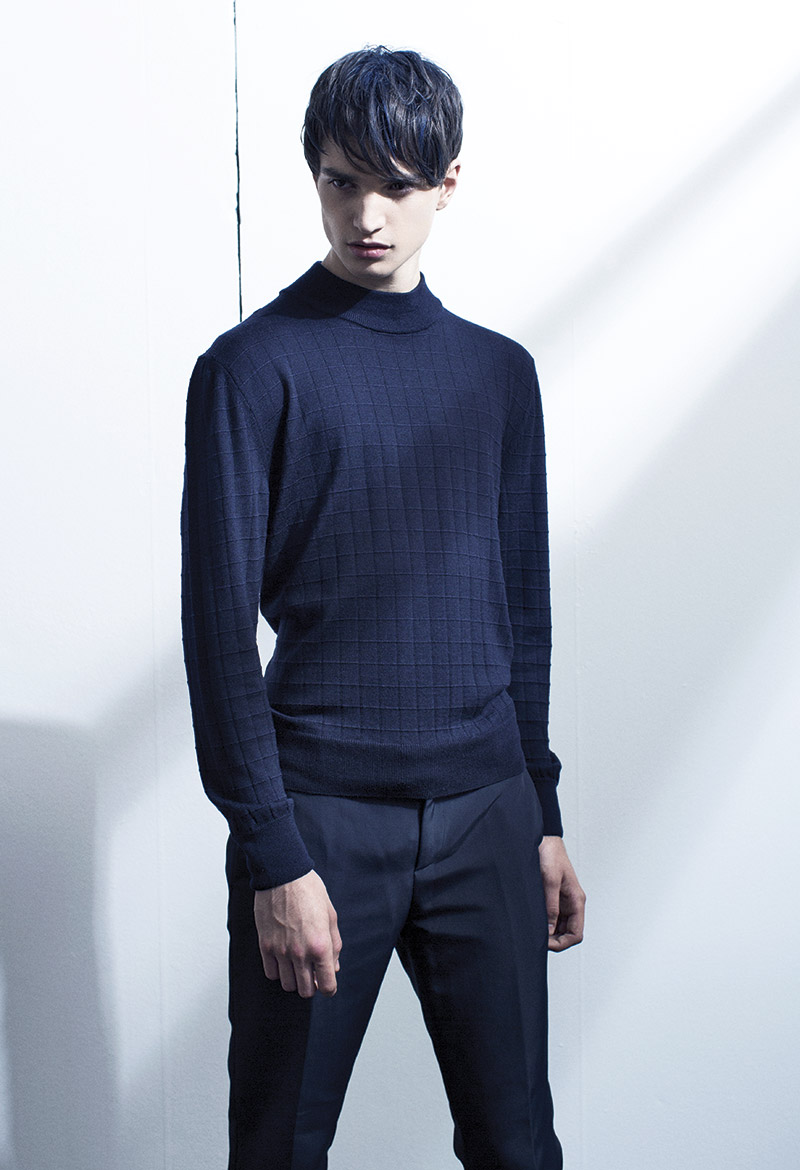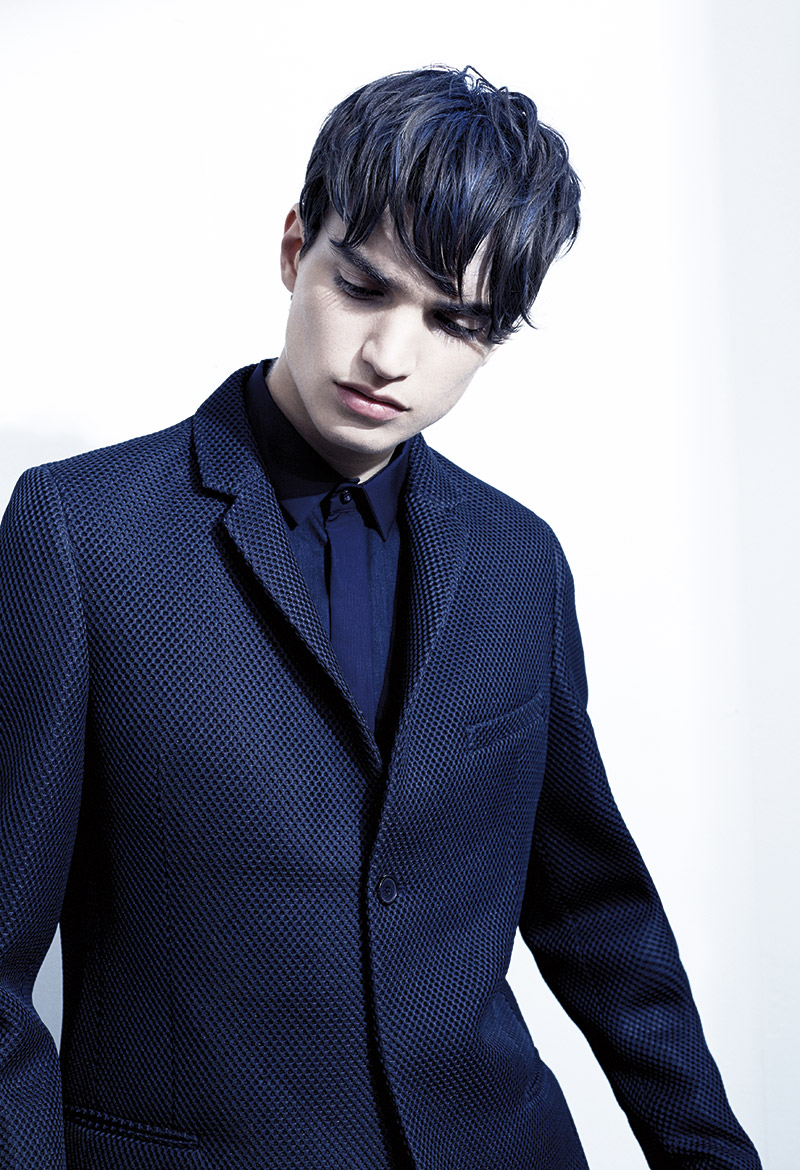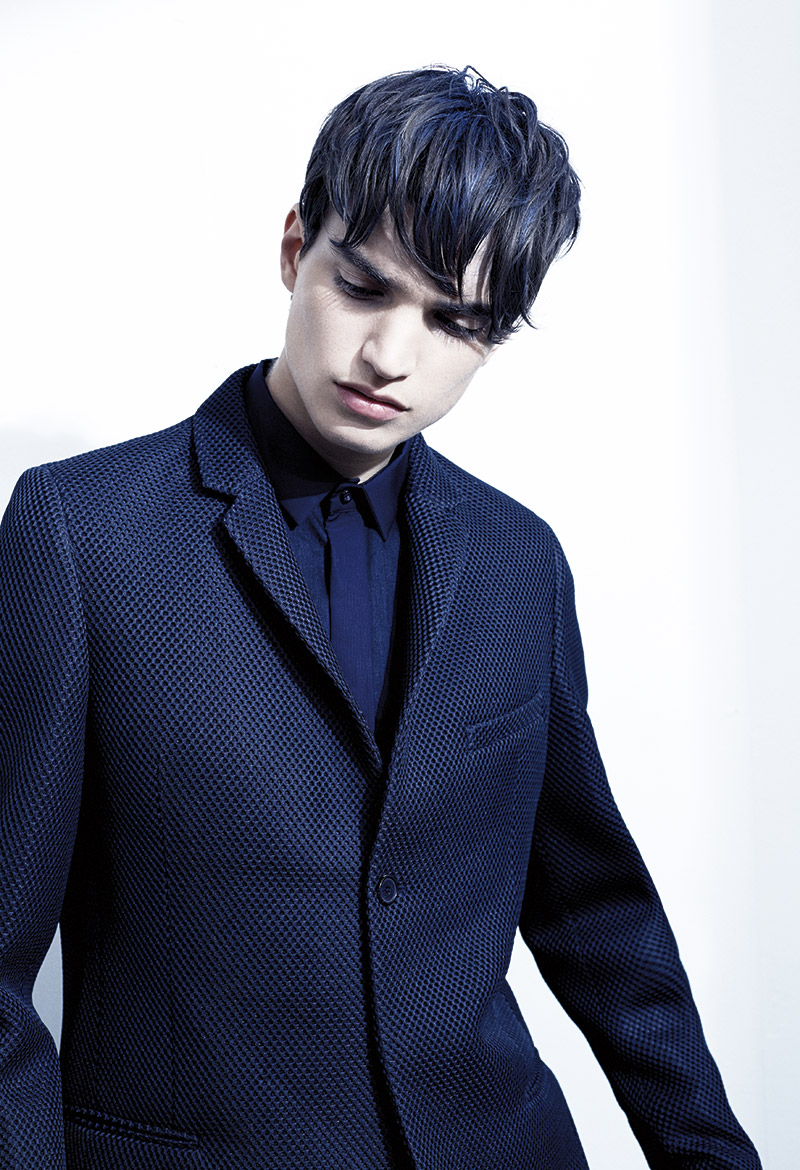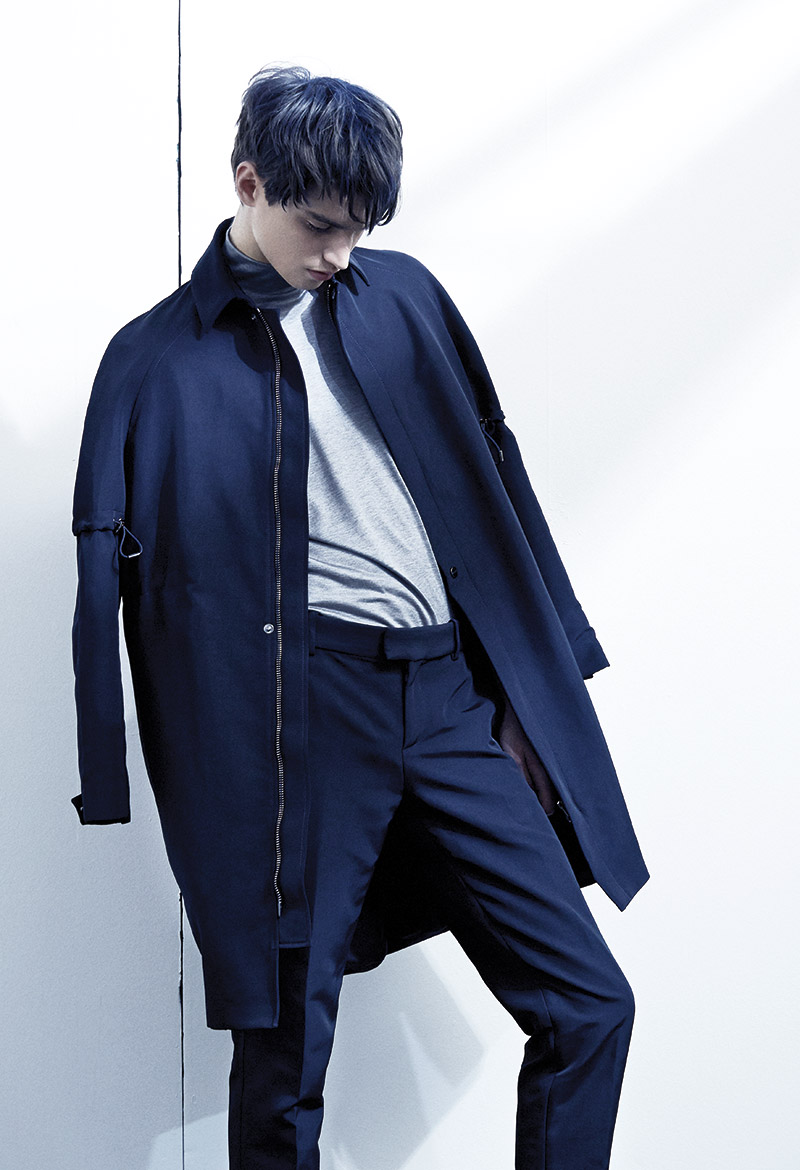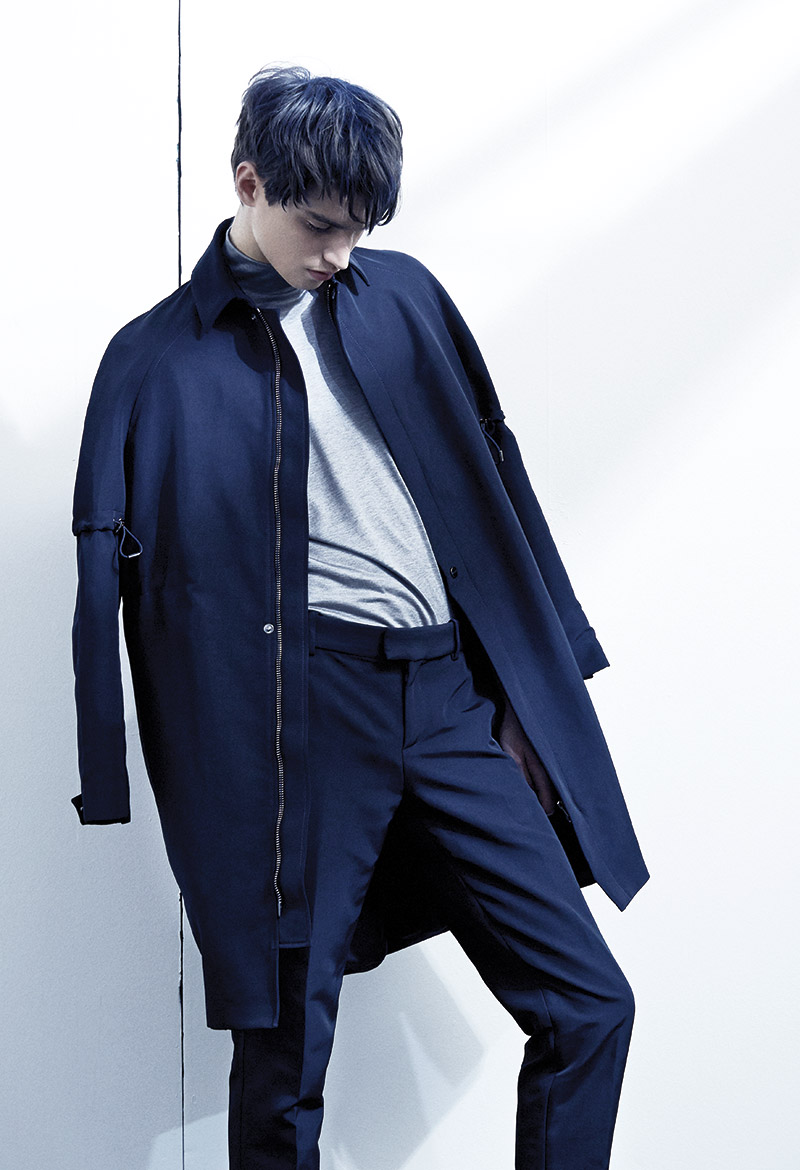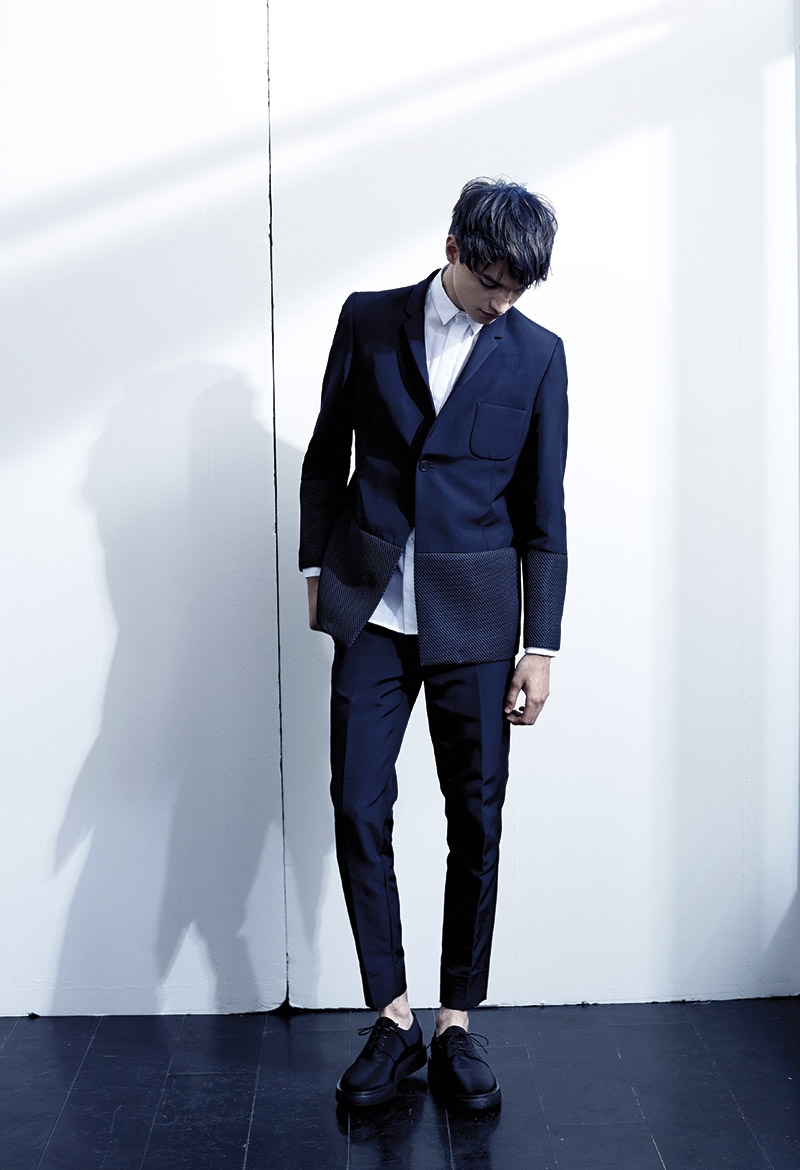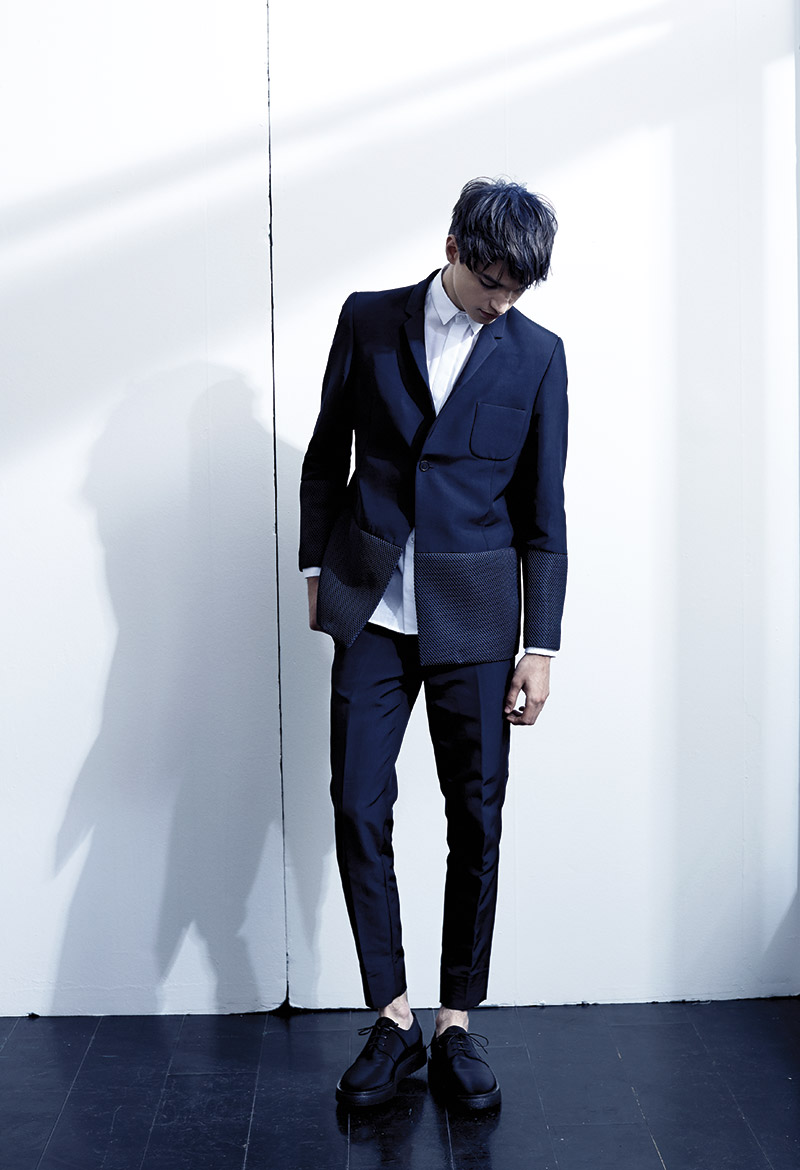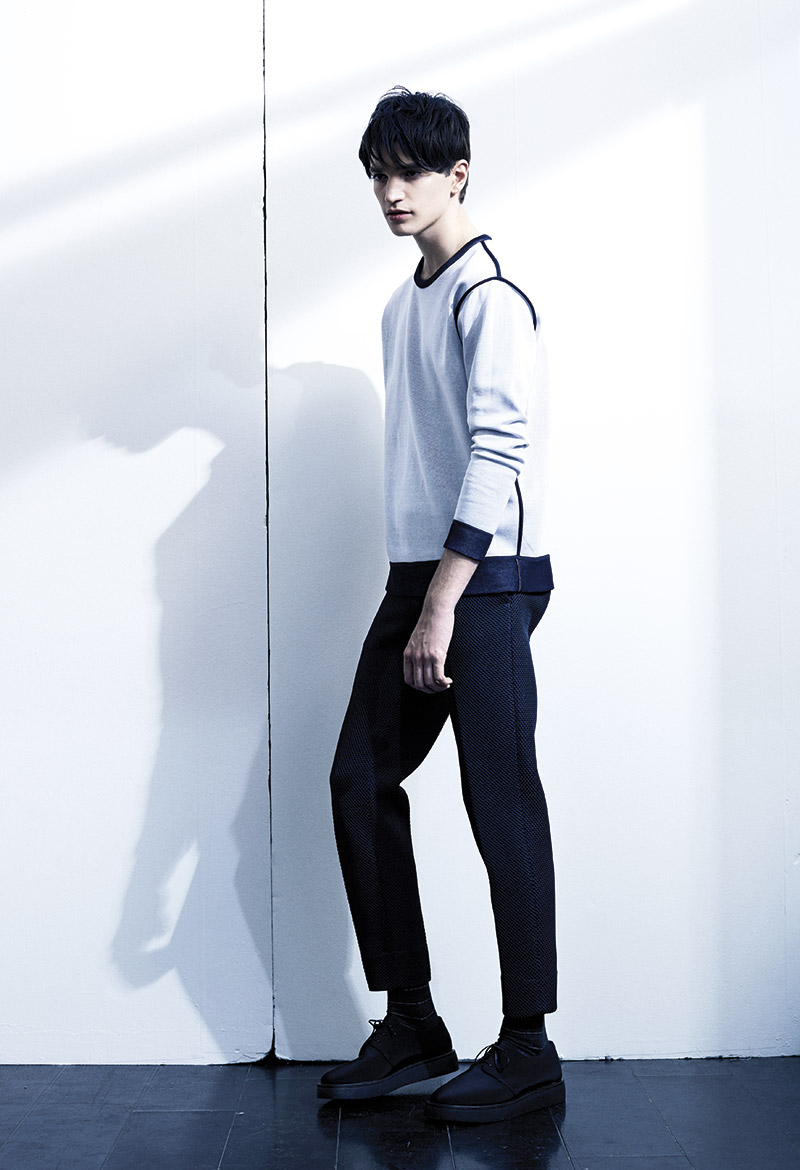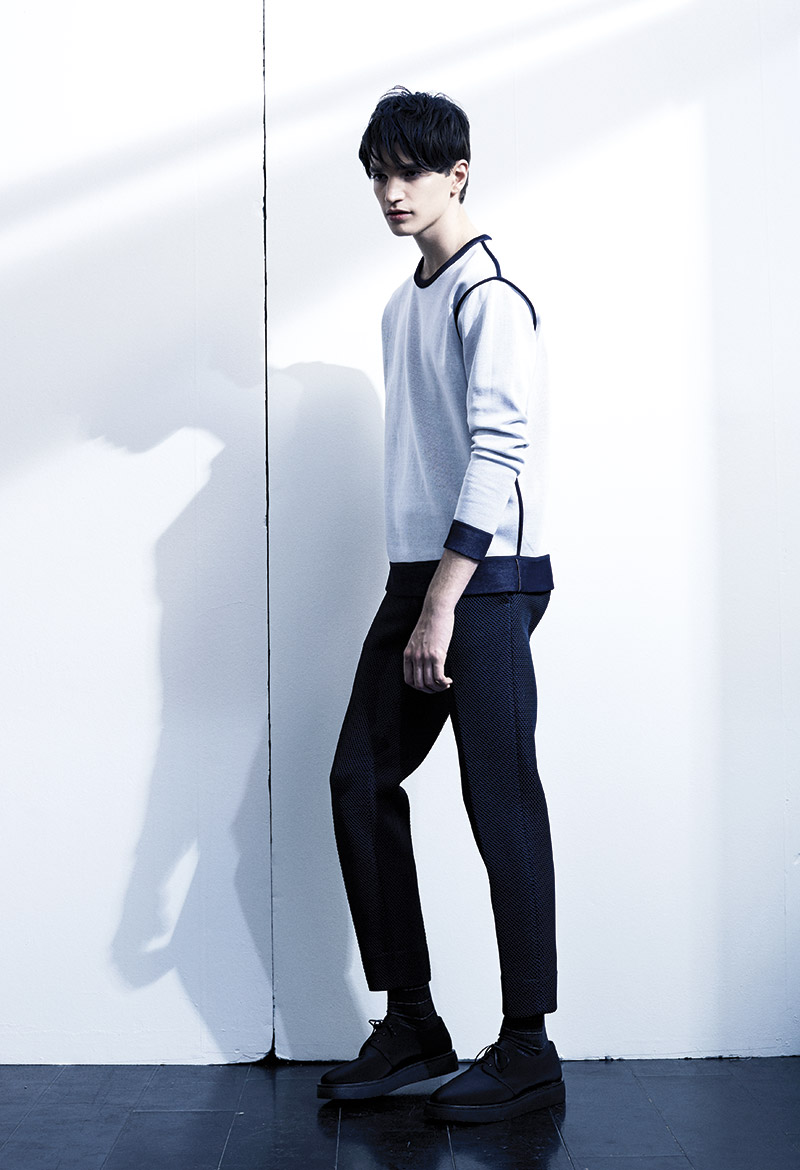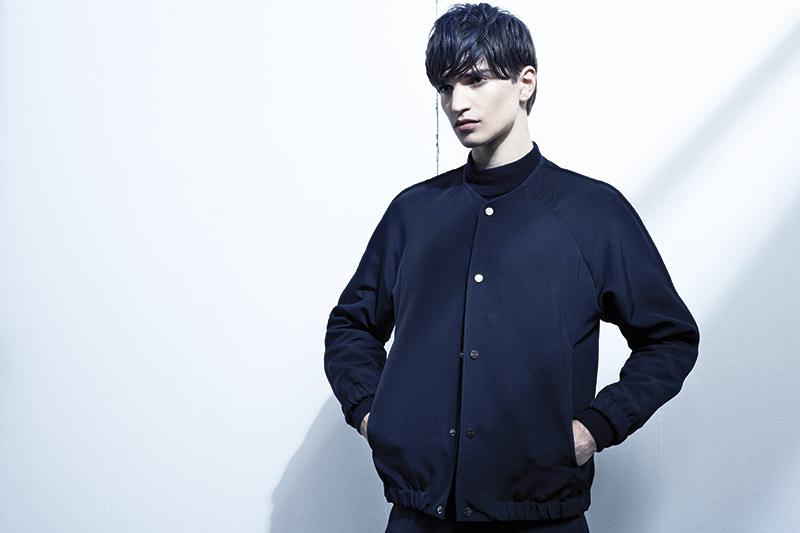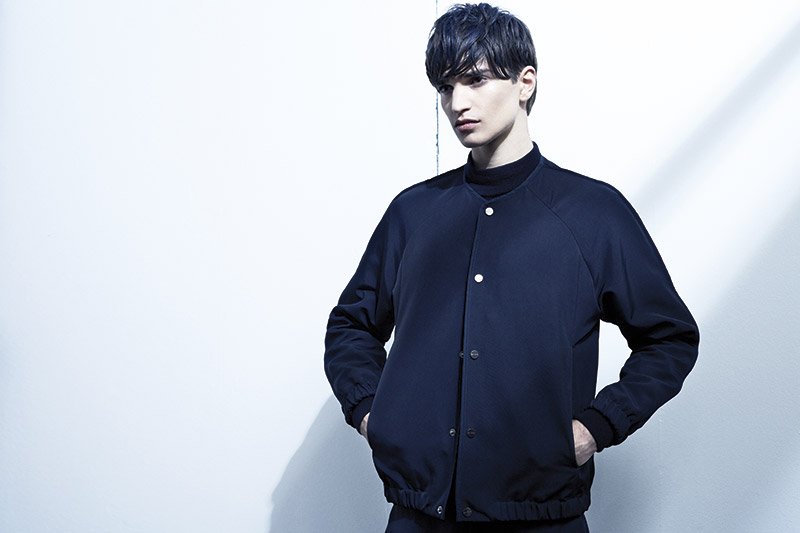 All images by Morgan Norman, shot on location in Stockholm. Model: Alexander Ferrario @ New Madison