We catch up with the dynamic student-turned-spokesman, discussing everything from his life trajectory, career insights, to the unapologetic landfill of social media and its grip on today's prospects.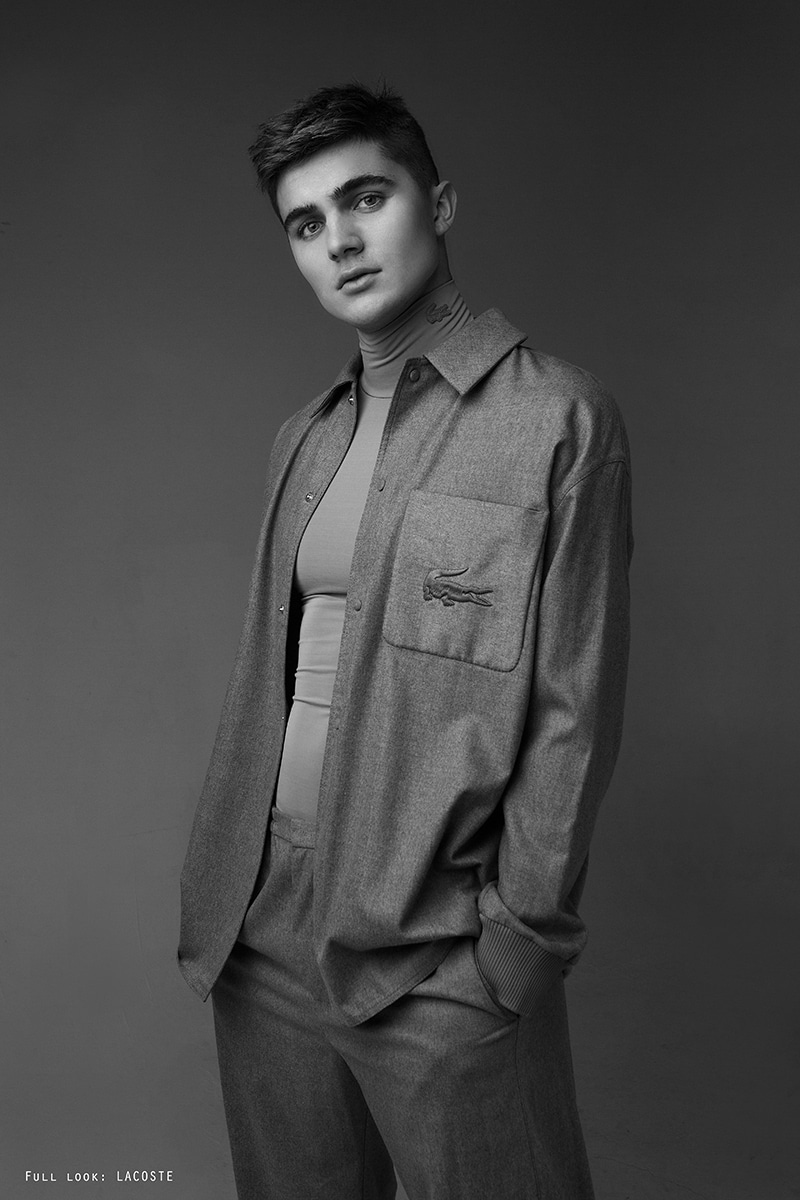 Taking things back to the very beginning – tell me how it all materialized for you.
Hello there! My name is Freddie Pearson and I'm a 20-year-old living in South East London, born to British parents and the hardest working people I know. I am a Business student at Manchester University; I am also a model signed with W Model Management, a TedxTalk speaker, a charity ambassador, and a former international sportsman. I've been heavily involved in sports for as long as I can remember, which has inspired me to motivate others by promoting fitness on my Instagram and building my own website – www.freddiepearsonfitness.com
I entered my first year of university with a following of 3000 and left with a following of 105,000; to say it all blew up would be an understatement. After shooting with Pantelis London, I gained a huge amount of attention; traveling to Los Angeles and Milan, meeting lots of crazy people and indulging in the exciting world that the modeling industry offered. And after a bit of a break, I'm now back! And ready to do it all over again – and hopefully, inspire other people with my platform along the way, through my honest and open narrative, along with my desire to inspire.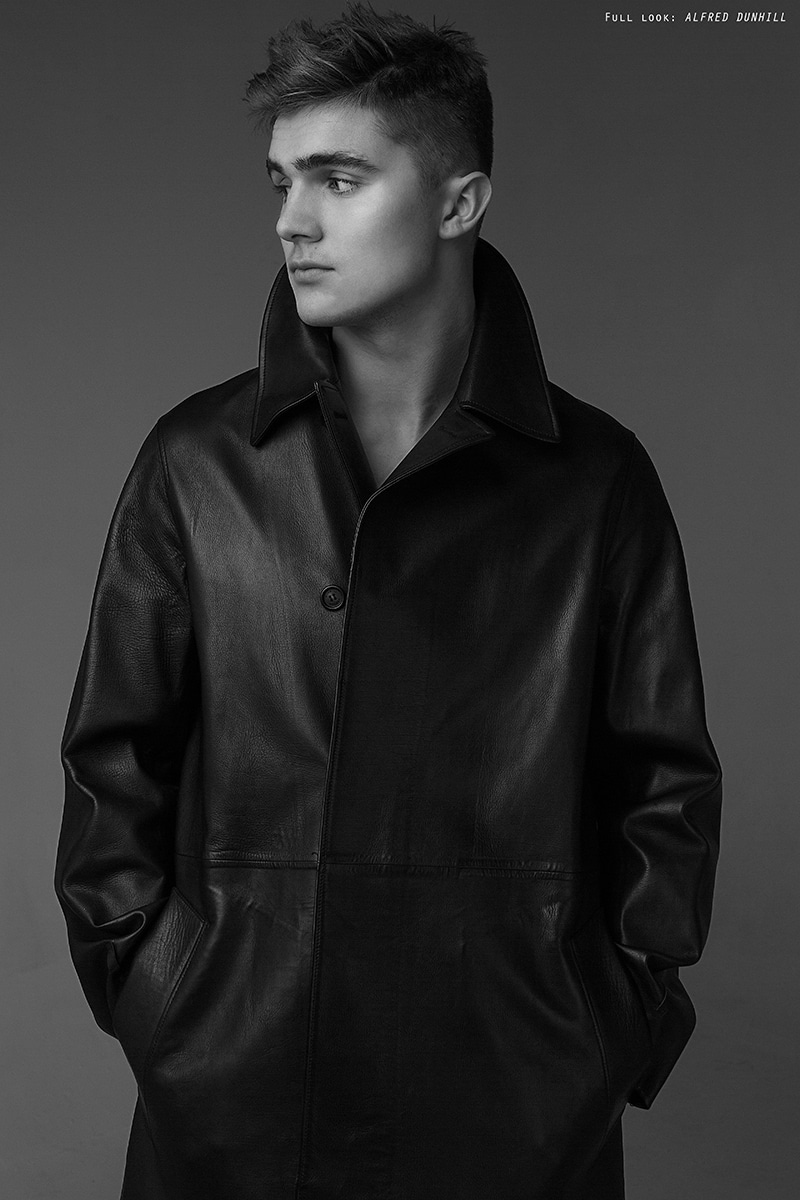 Three words that describe your best self are…
I would describe myself as ambitious, confident and incredibly caring. I really want to make the most of the opportunities I get, and better my life and those around me as much as possible. To have a positive influence at the end of the day and to help as many people as I can, would also give me a sense of credibility and genuine pride.
How were you discovered/scouted? And what were your first feelings when you happened to sign your first contract?
I was scouted at Wireless Festival at 16, and once again on Instagram aged 17 by Lewis Waters at Lenis. Everything moved so quickly, and I was incredibly excited about the prospect of being a model. The rise in female attention, the healthy lifestyle of fitness it required, and the confidence it gave me was incredible; I, being a bit of an egomaniac, loved the attention and felt fairly invincible, to say the least.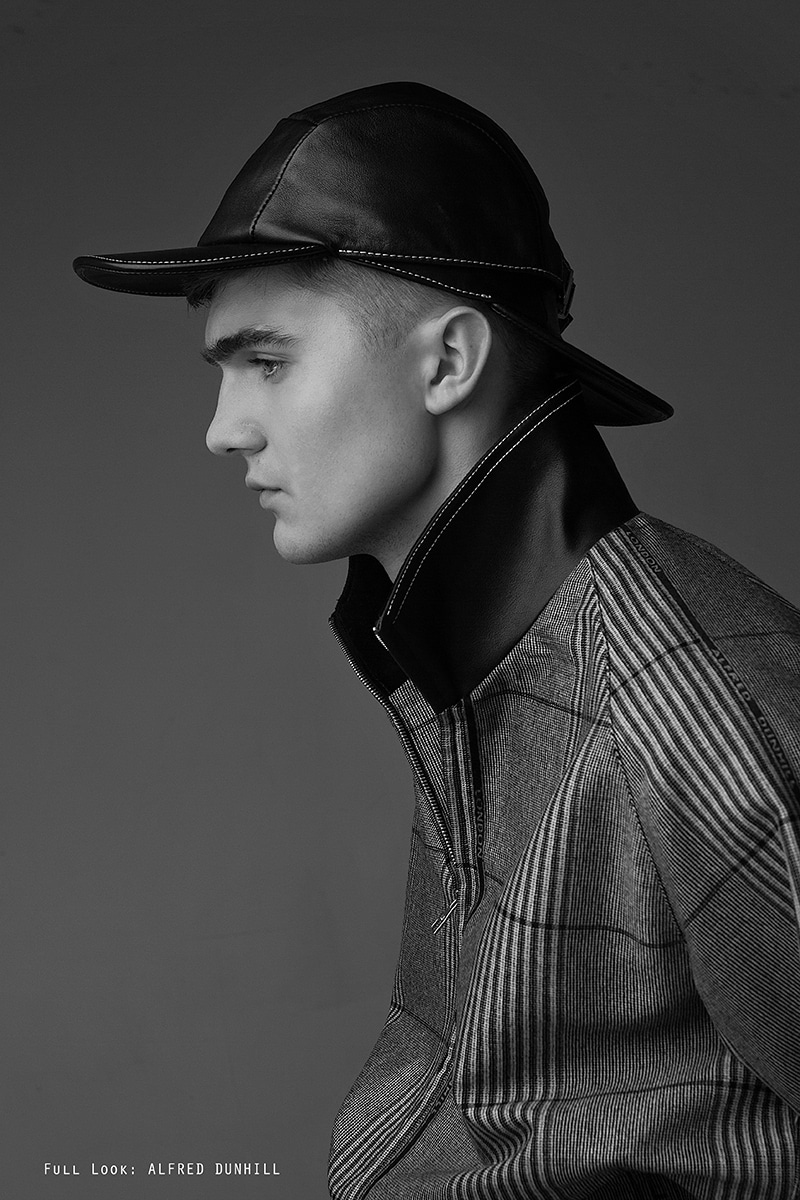 Who's the dream client you'd like to work with?
I think the dream client would have to be Calvin Klein; I think it's fair to say they are the epitome of male model fashion, and the brand is so well renowned around the globe. The celebrities, brand associations, and history of the company is legendary.
Favorite modeling experience so far?
Favorite modeling experience would have to be the DSquared2 Model Party in Milan. Deano Perona and I were like two kids in a candy shop and couldn't get enough of the night; we walked through a party full of models, with our shirts off – which was a ridiculously ballsy, stupid move but was met with a laugh and went down well. We weren't complaining, I'll tell you that for free, ha.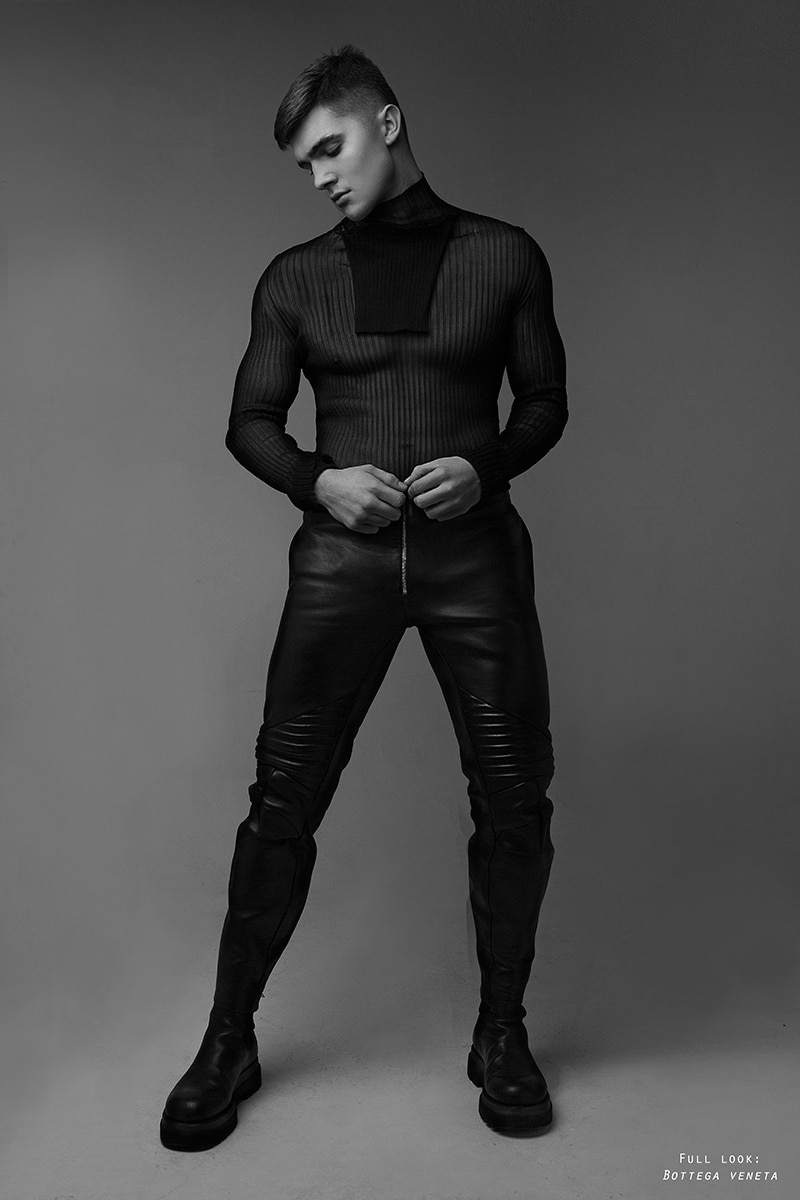 How's it been for you since commencing?
Modeling's incredibly fun but it's also quite a tough gig; it's not always the glamorous life that it appears to be. You have to be exceptionally fortunate to be selected for things, and there's a lot of hard work that goes into upholding an image. The general public doesn't see the hours spent in casting queues and hopes that are often shot-up, but it's kept me in good shape and it's given me a way to earn some money and support my parents and me through university, so I'm grateful for that. It's also given me a platform to bring further opportunities and gave my friends and me some pretty awesome experiences.
Could you give us a fun anecdote about yourself?
Ah yes, have a few gems up my sleeve. Back in my heyday with my bob of straw-like blond hair, and Harry Potter-esque glasses, I supported Susan Boyle as a choir boy on the Royal Variety Show in front of Prince Charles. Pretty awesome, right?
Essentials to bring along your travels for a last-minute job are…
Moisturiser, skipping rope, spare pants, and a toothbrush. Passport always helps a tad too.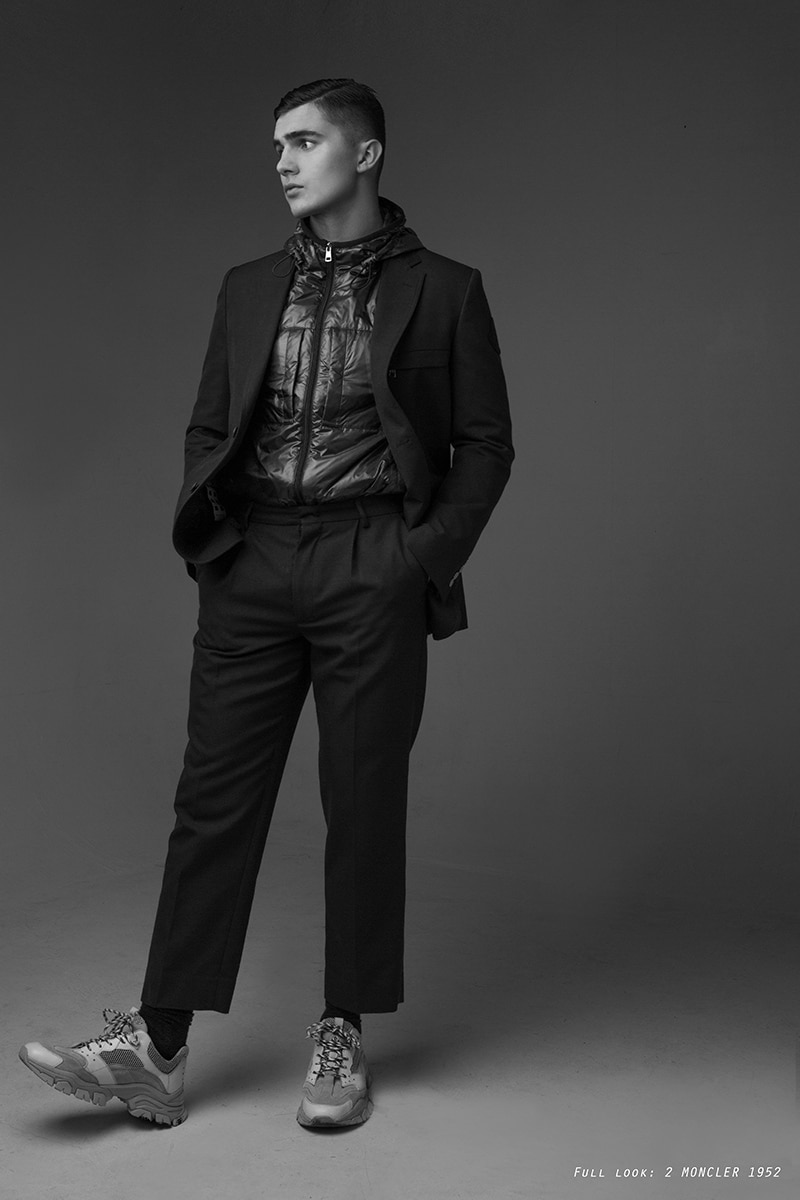 How do you react to trolling and online criticism?
I could very easily lie and say I try not to take notice, but I find it hard not to look at I'll be honest; when people are talking about you, and when you're a curious human being, you tend to look all the time. Generally, the people who follow me are lovely and supportive, but then occasional negative comment does hit hard. I'll probably rant to someone to get it off my chest, contrast with 3 positive things or write what they said down and throw it away. Simple but effective.
What are your thoughts in regard to the whole Instagram thing?
Instagram for me is a two-way street. It's been fantastic in giving me opportunities, spreading my image to boost my modeling career and keep in contact with people. It helped me in so many ways, but I've also found it incredibly difficult at times. Social media can be incredibly destructive to mental health; it fuels comparison, negative thoughts and poor self-image, but I'm going to find a way through this. I try to be a positive influencer, to use my following for good and really have a benefit to others besides my look. I gave a TedxTalk on the topic which explains my thoughts properly. So, look it up on YouTube! (A Positive Social Media Influence – Freddie Pearson TedxTalk)
Do you feel empowered through your social media channels? If so/not, how come?
I definitely do feel empowered; I have a large following which allows me to access a huge number of people. It means that if I believe in something, I can help spread my cause. Having an "influence" brings responsibility, but it's incredibly powerful, too.
What do you wish you could have done differently throughout your journey?
There is nothing I wish I had done differently; I'm a strong believer that everything happens for a reason – "let the chips fall where they may." Every lesson provides an opportunity to learn, and I'd like to think I'm in the process of finding my feet, through trials and tribulations and every experience I've blessed with. I don't wish I'd done anything differently because it's brought me to where I am today and regretting or wishing for the past is an unhealthy way to look at it. What I have learnt though is to become your own best friend; to get to know yourself, be honest with yourself, become confident in yourself and to go after whatever it is you desire, regardless of anyone else beliefs, thoughts or actions.
Any major inspirations?
I have so many different people, on a personal level and role models in the celebrity world. My father is a big influence for me, just the sweetest, kindest, most caring man I know, and I have nothing but love and admiration for him. In terms of those who inspire me, where to begin! Robin Williams to live my life with enjoyment and happiness, Denzel Washington to be the most ambitious man I can be, The Rock for making me the hardest worker in the room, Jim Carey for helping inspire me to search for the real me and all my friends too – who always support me no matter what I do. They are the true silent heroes in my life, and I appreciate each and every single one more then they'll know!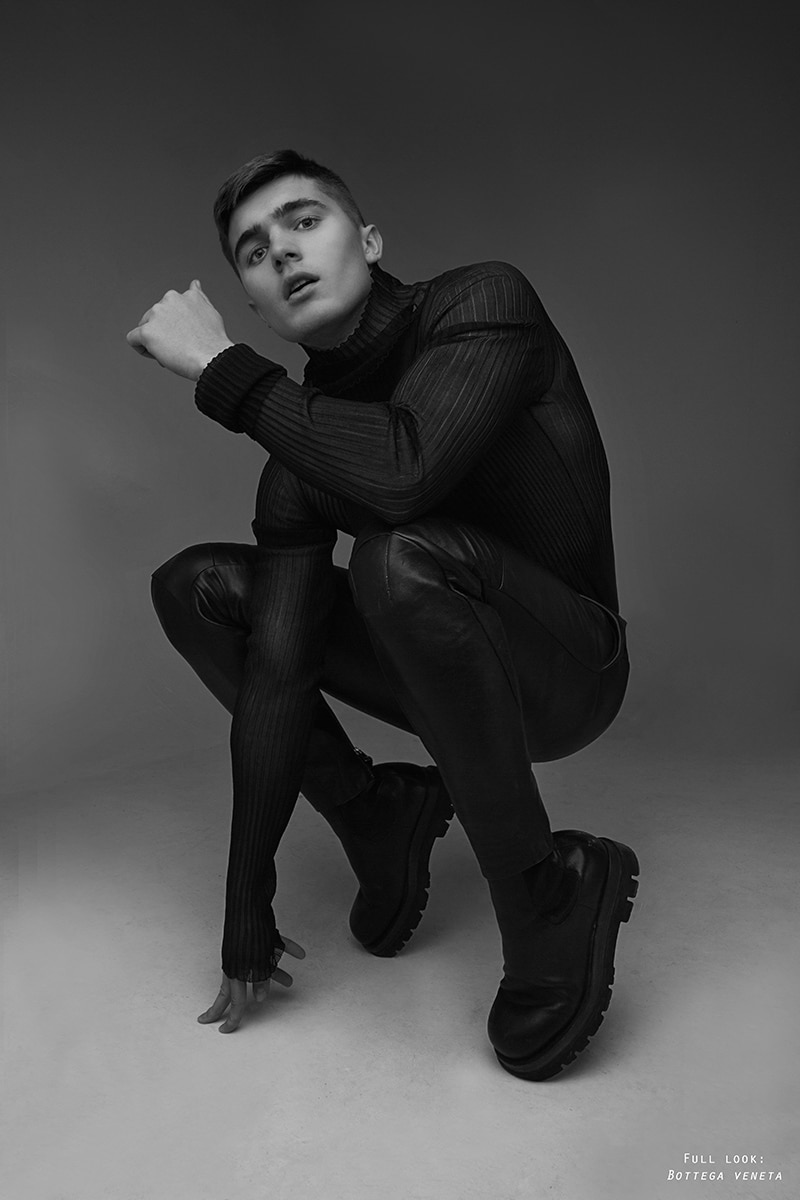 Biggest remorse?
My biggest remorse would be allowing myself to be made to feel small, irrelevant and worthless compared to those around me. University is always quite a difficult time; it's the first time you've truly been on your own and I found that difficult. Comparing myself to others online and around me broke me a little, so I think probably not having my own back enough and having the confidence in myself was something I wish I'd had.
What's the wisest lesson you've learnt being in the industry?
The wisest lesson I've learnt from the industry is that you cannot please everyone; the most important thing you need is to believe in yourself, for who you are as a person, and the positives you bring. You can't be skinny for one casting, muscular for another, long hair for a top knot shoot and shaved head for another all on the same day at the same time. If you don't get chosen, you just don't suit the brand – it's not personal and it's not always something you can control. Don't be disheartened by it.
Any advice to give the young wave of aspiring models, wanting to venture into such field?
My advice would be hope for the best, prepare for the worst; the modeling industry brings so many opportunities, but along with that brings false hope and unfulfilled dreams. Be patient through the processes; it'll happen if it's meant to, and it's a genetic lottery of luck for most.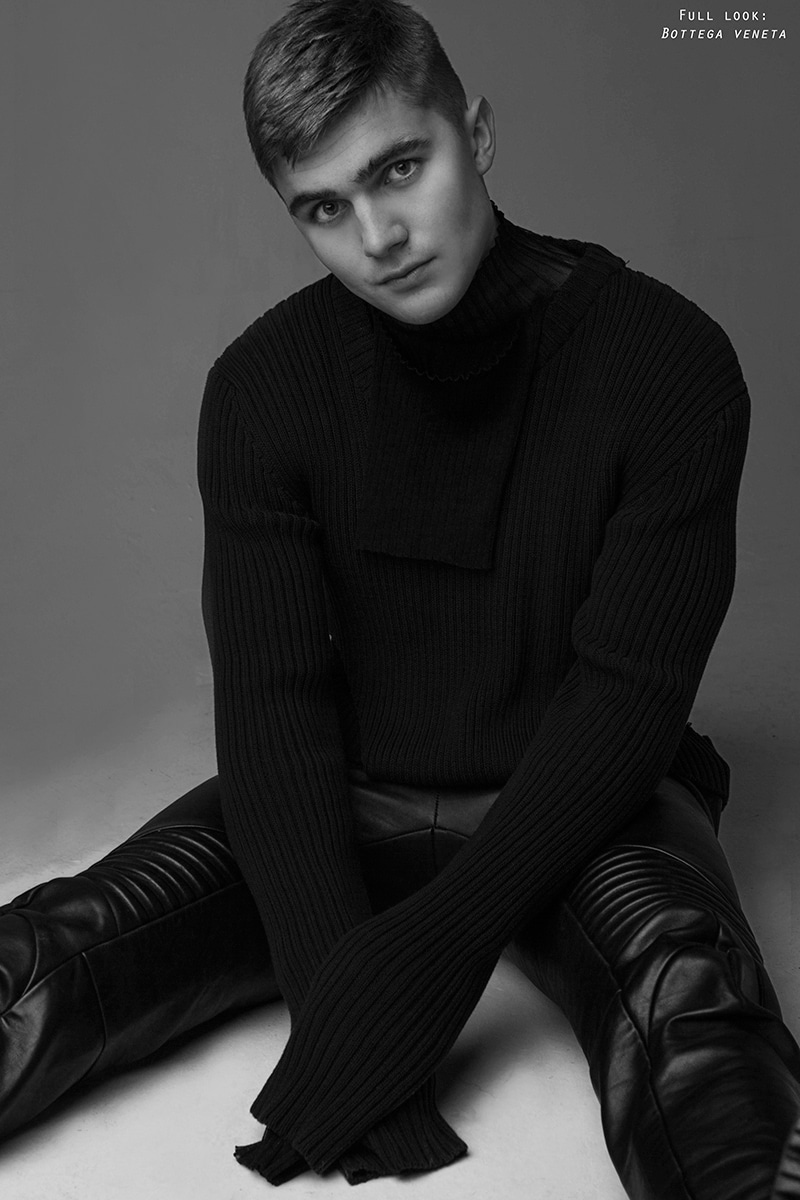 Photography: Kyle Springate @kylespringate
Styling: Saik Gonzalez @saik.gonzalez
Grooming: Hannah Brooke @hannahbrookeartistry from @garyrepresents
Styling Assistant: Du Ruijing @_duludu_
Talent: Freddie Pearson @freddie_pearson at W Model Management @w_modelmgmt