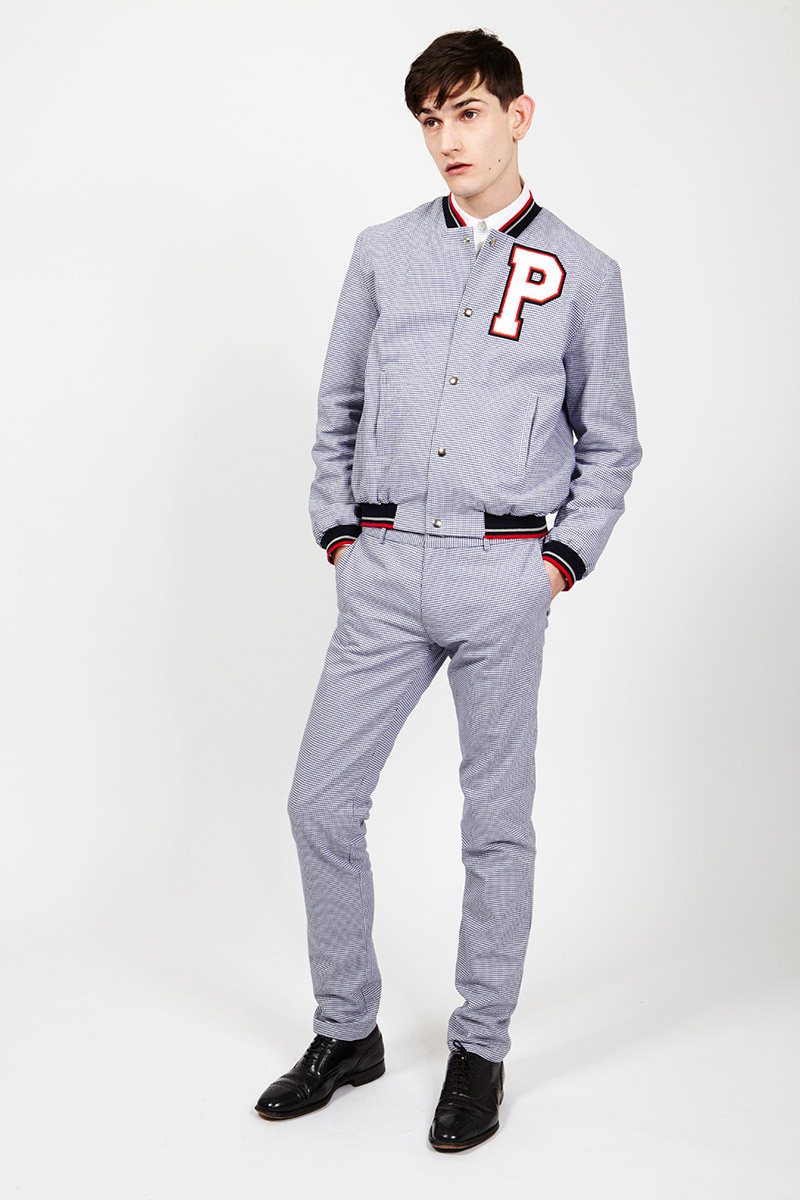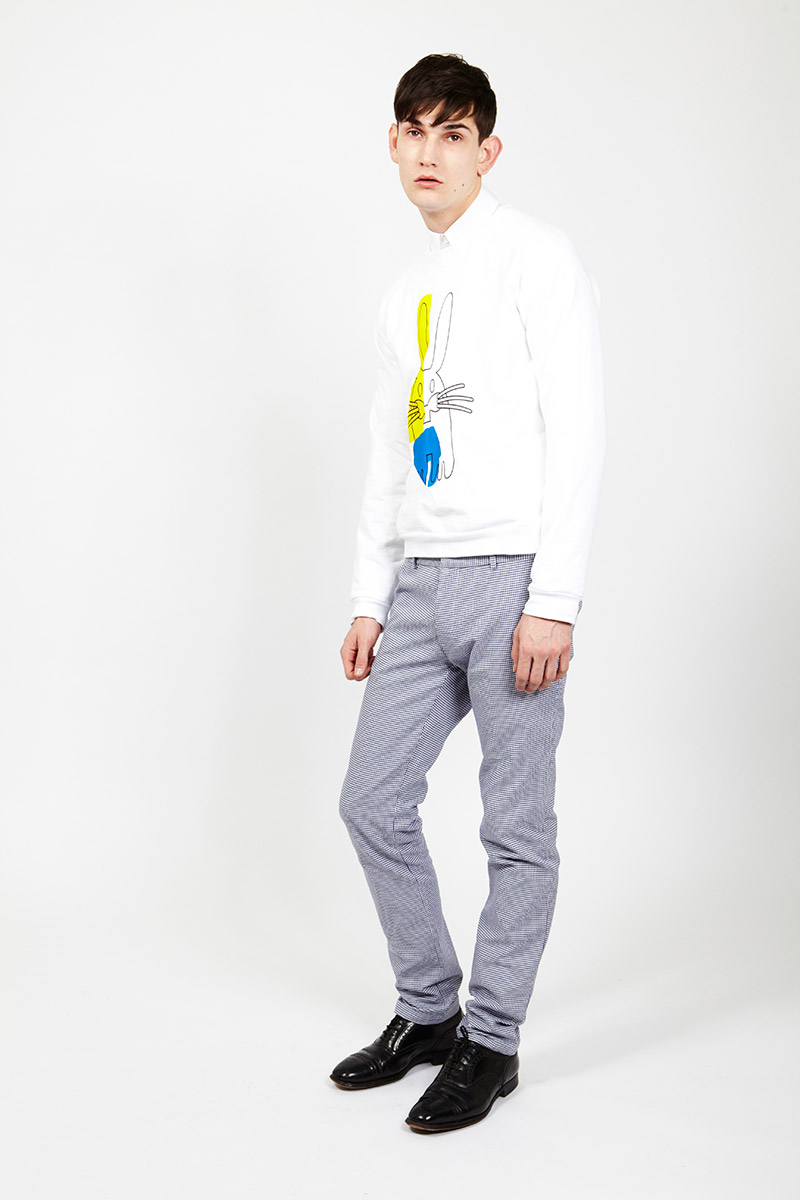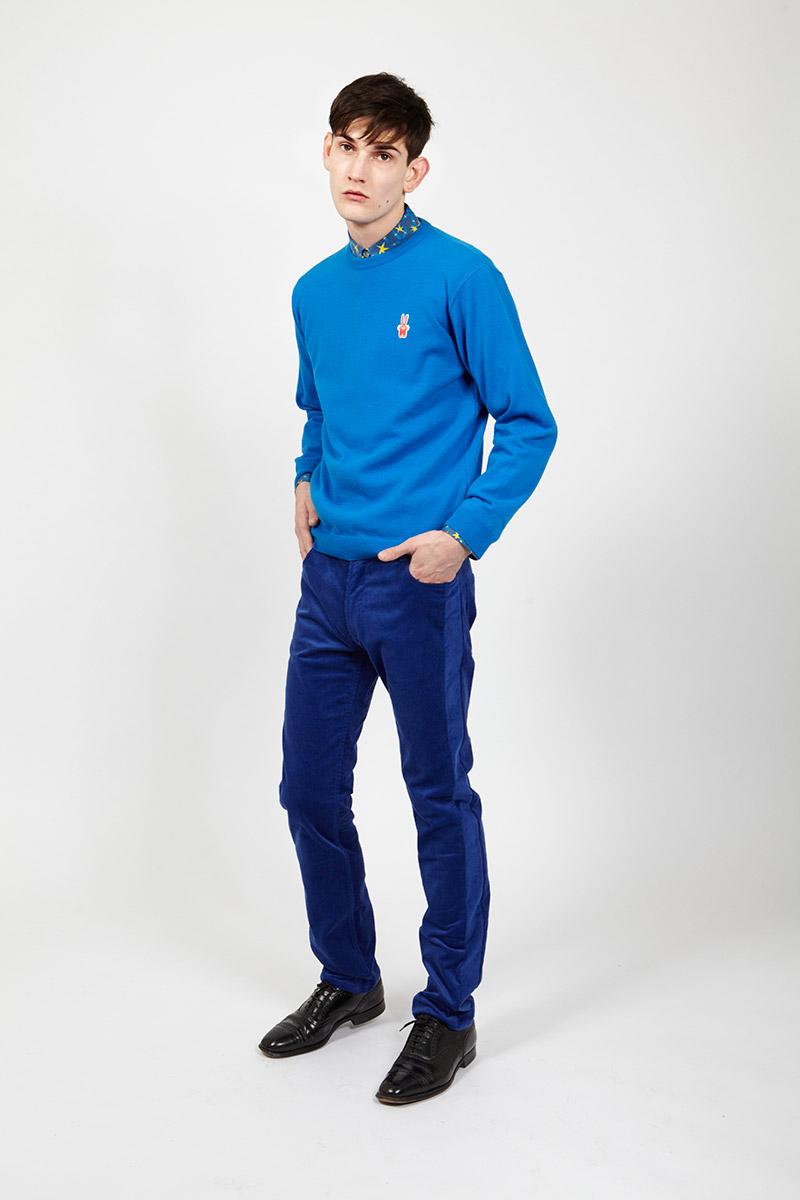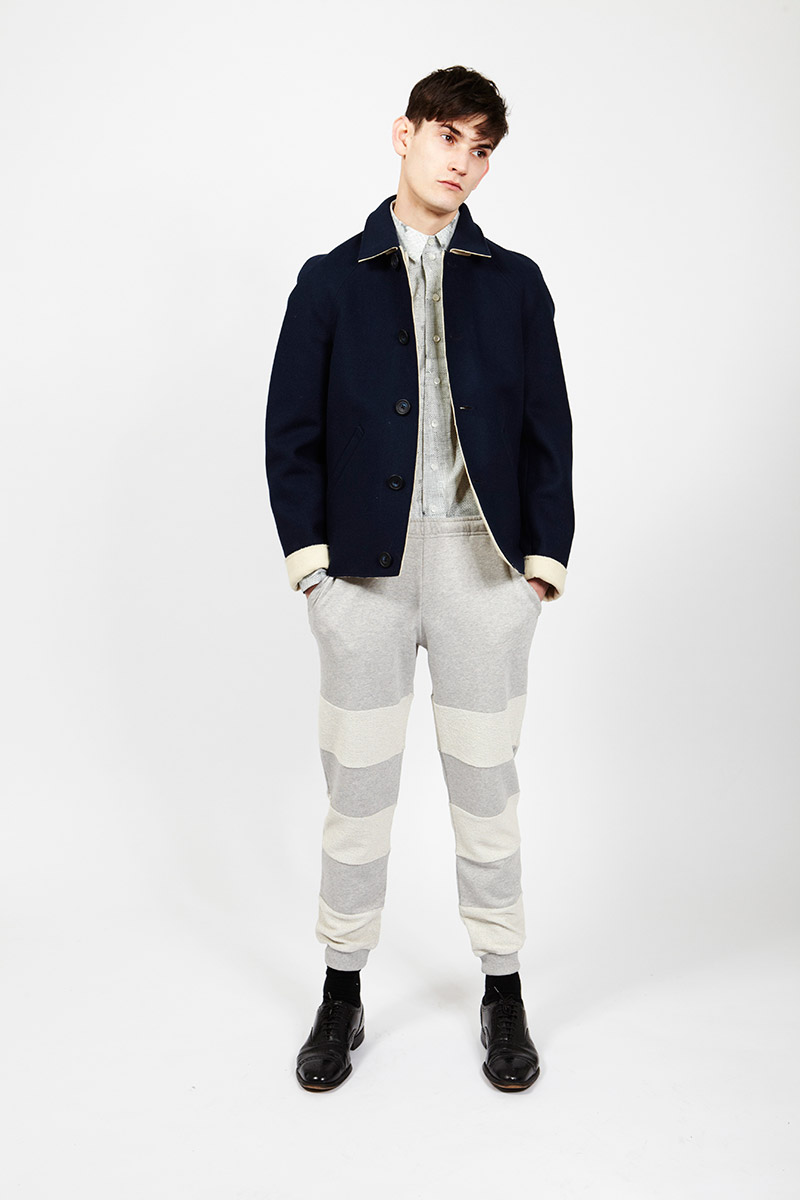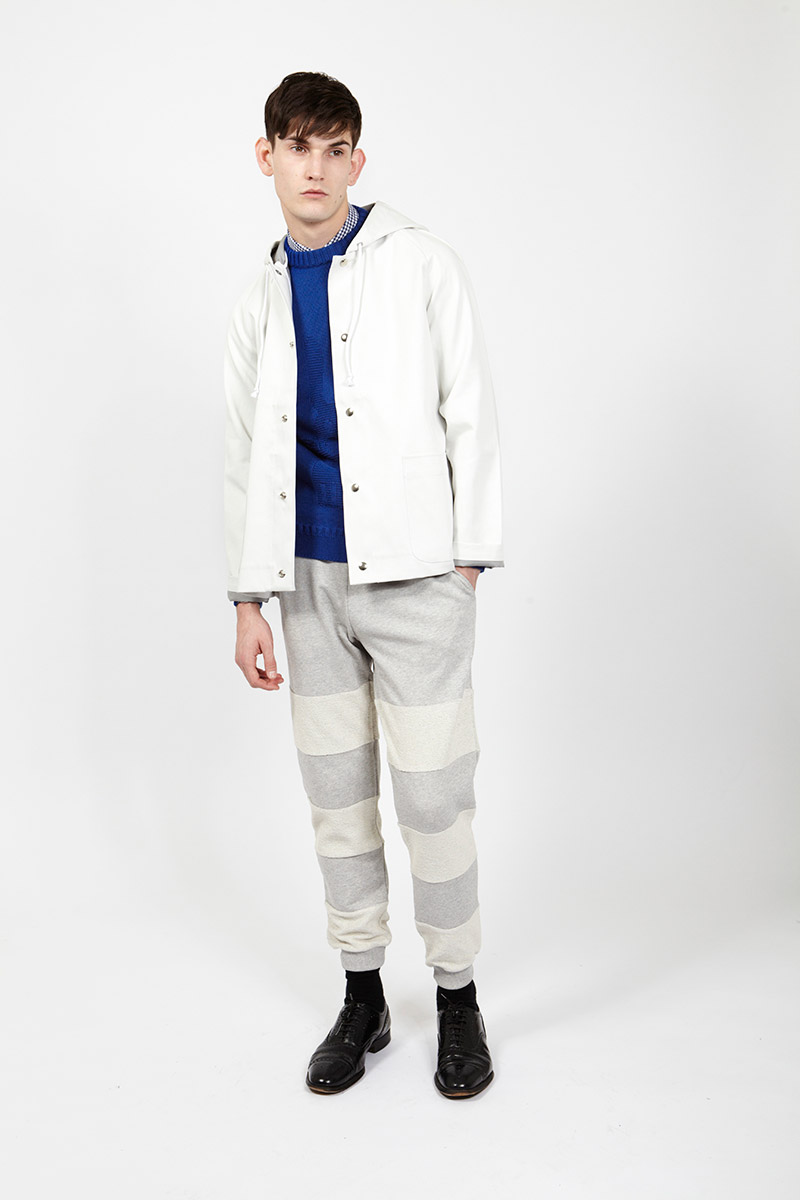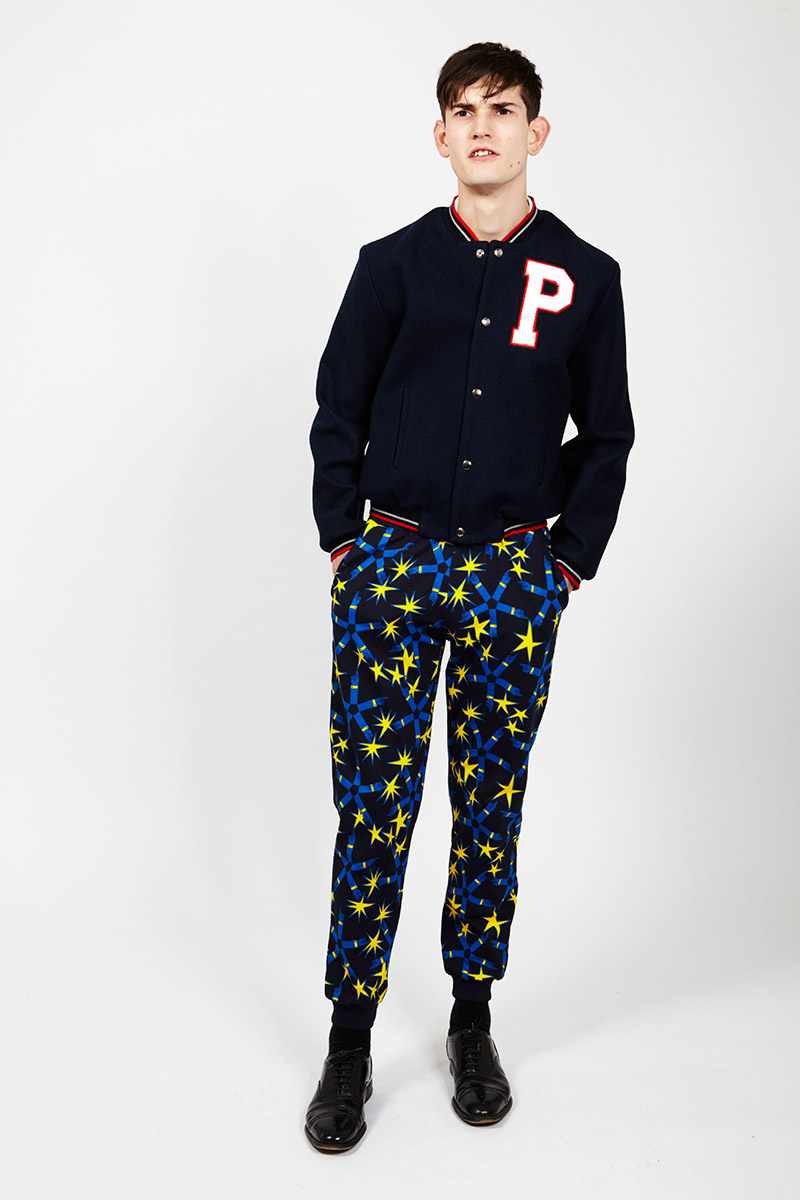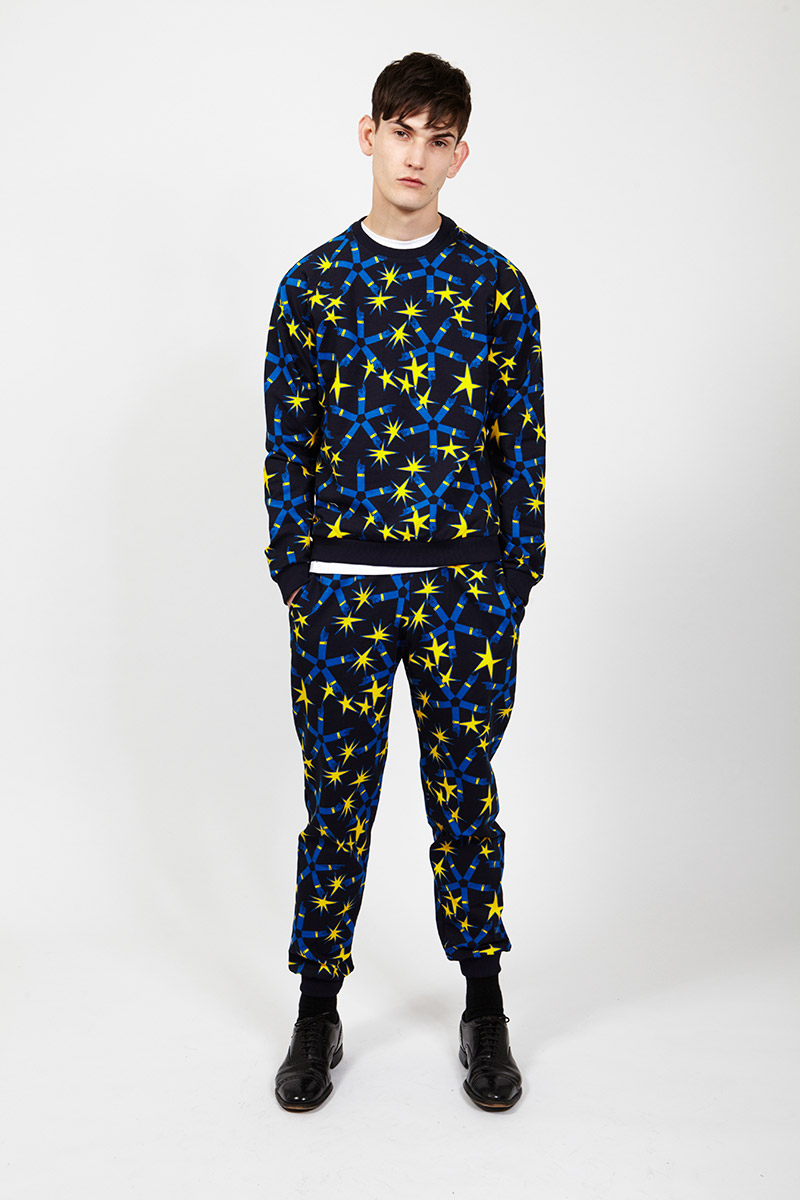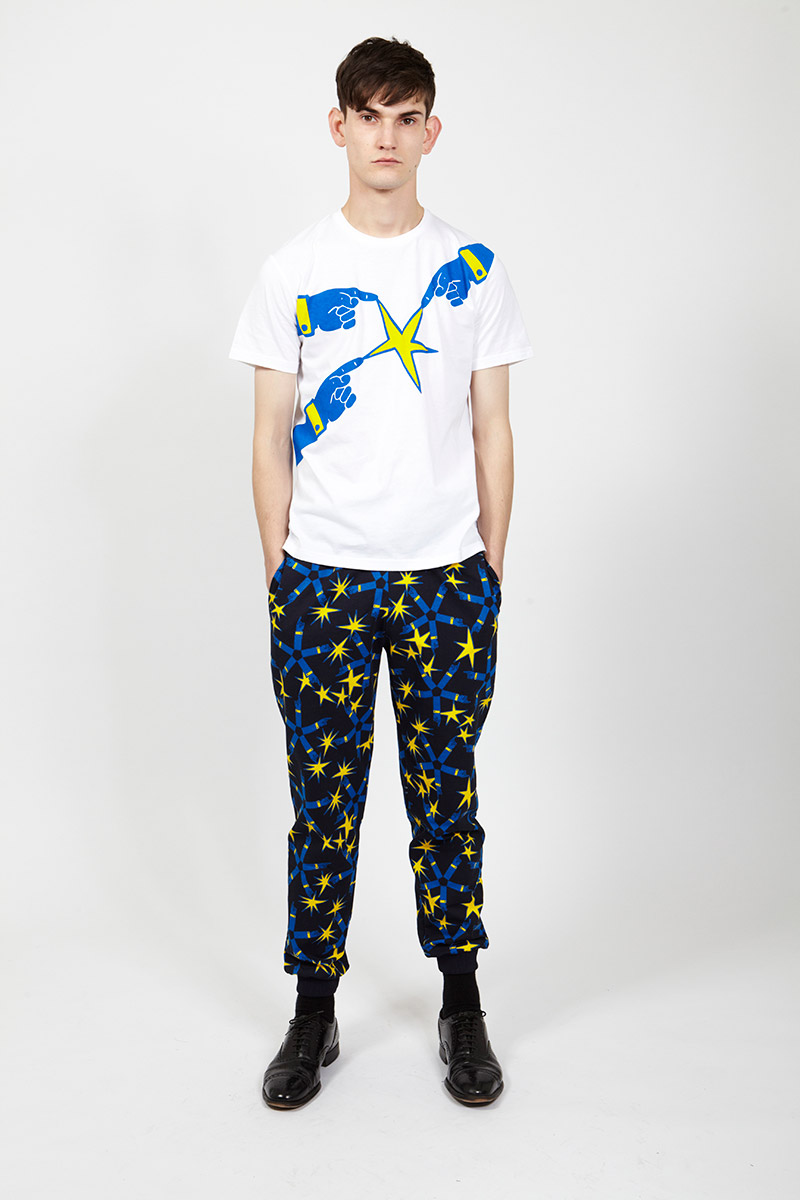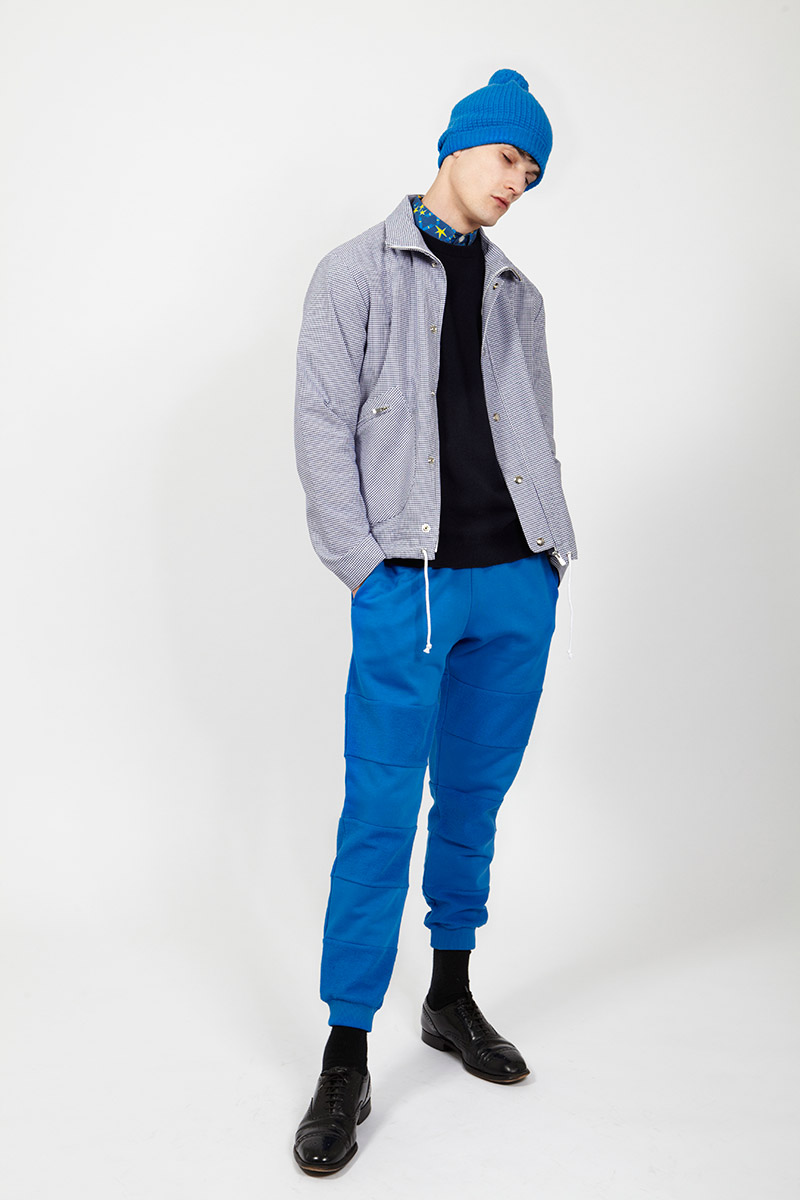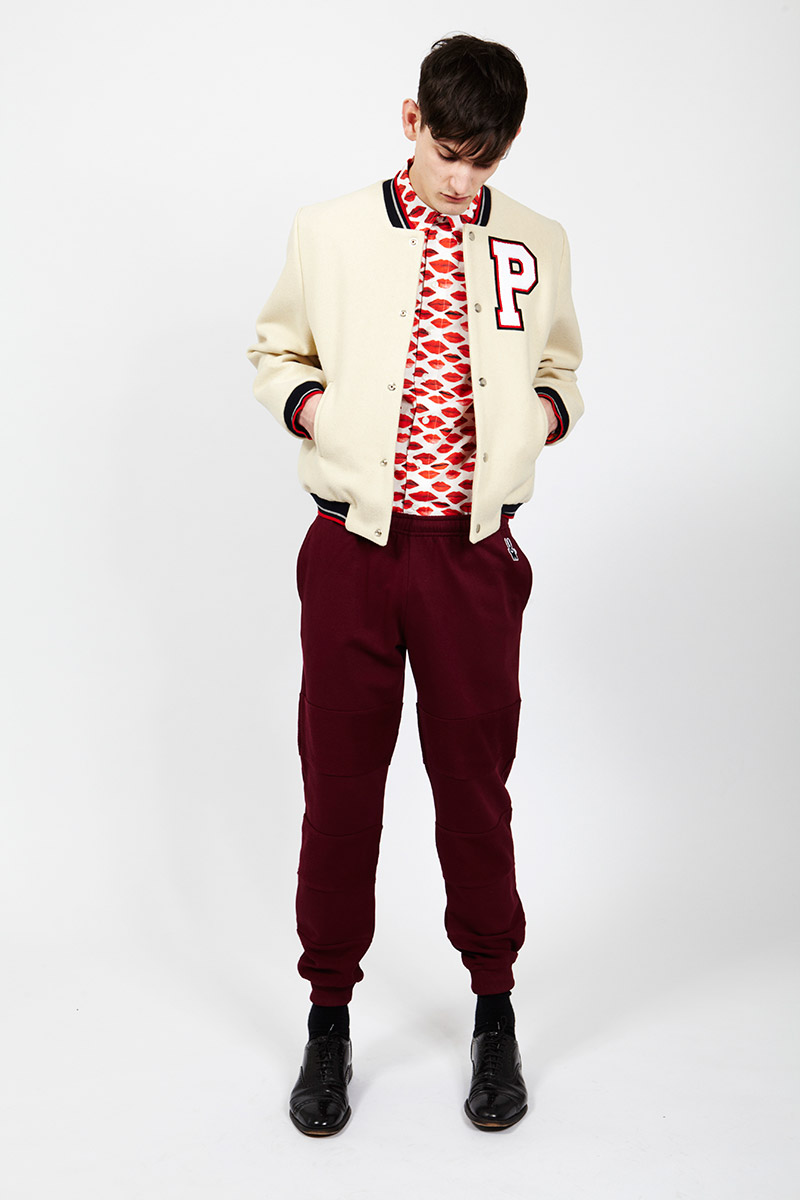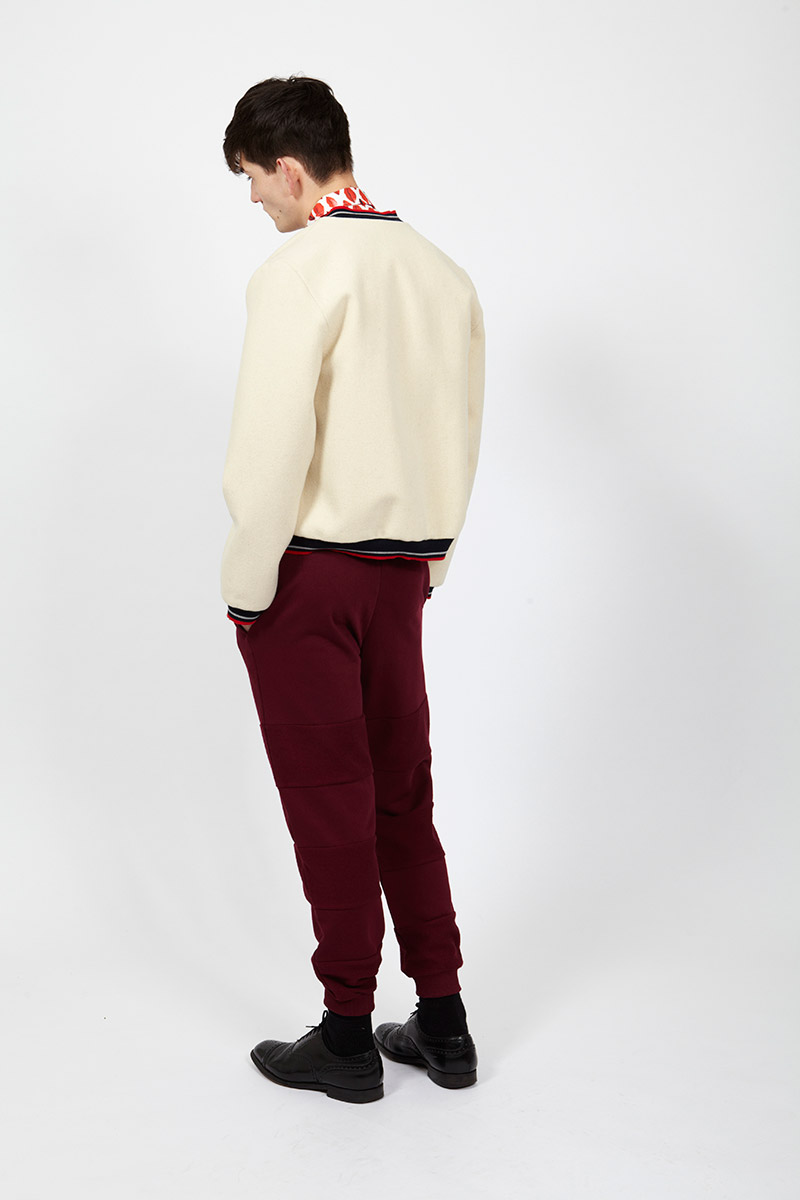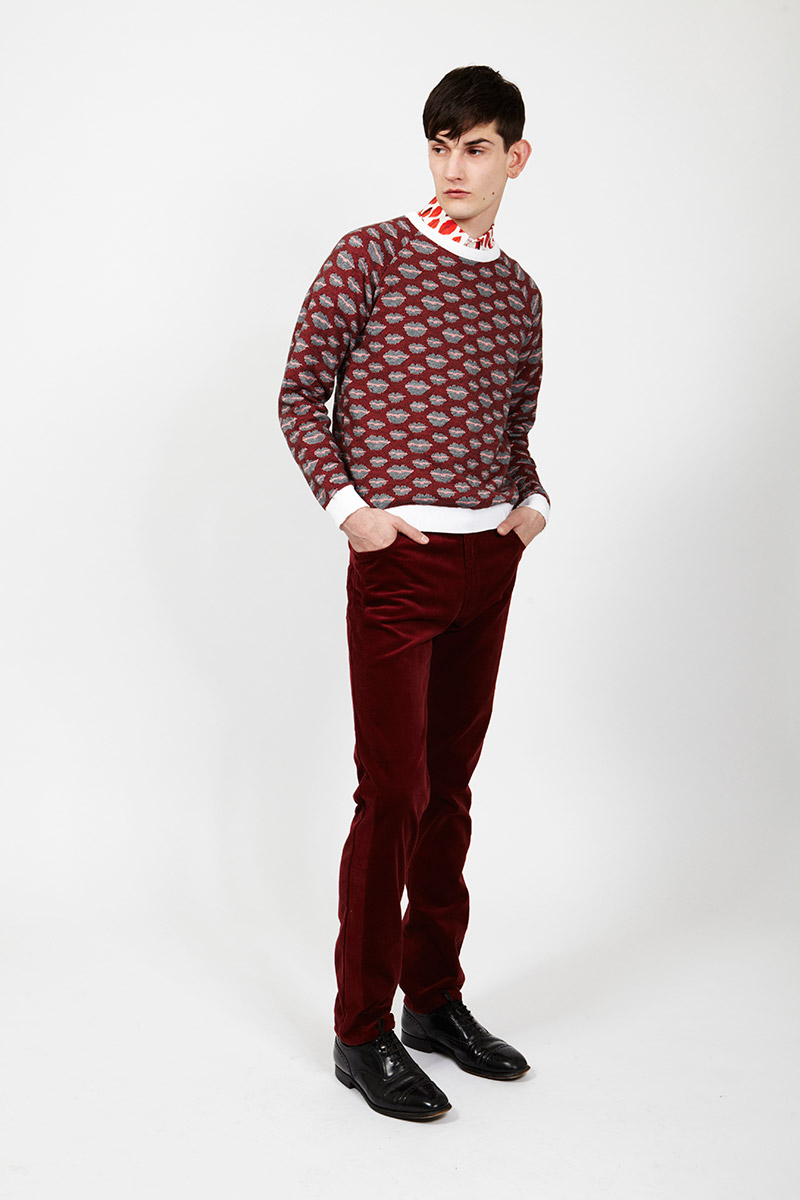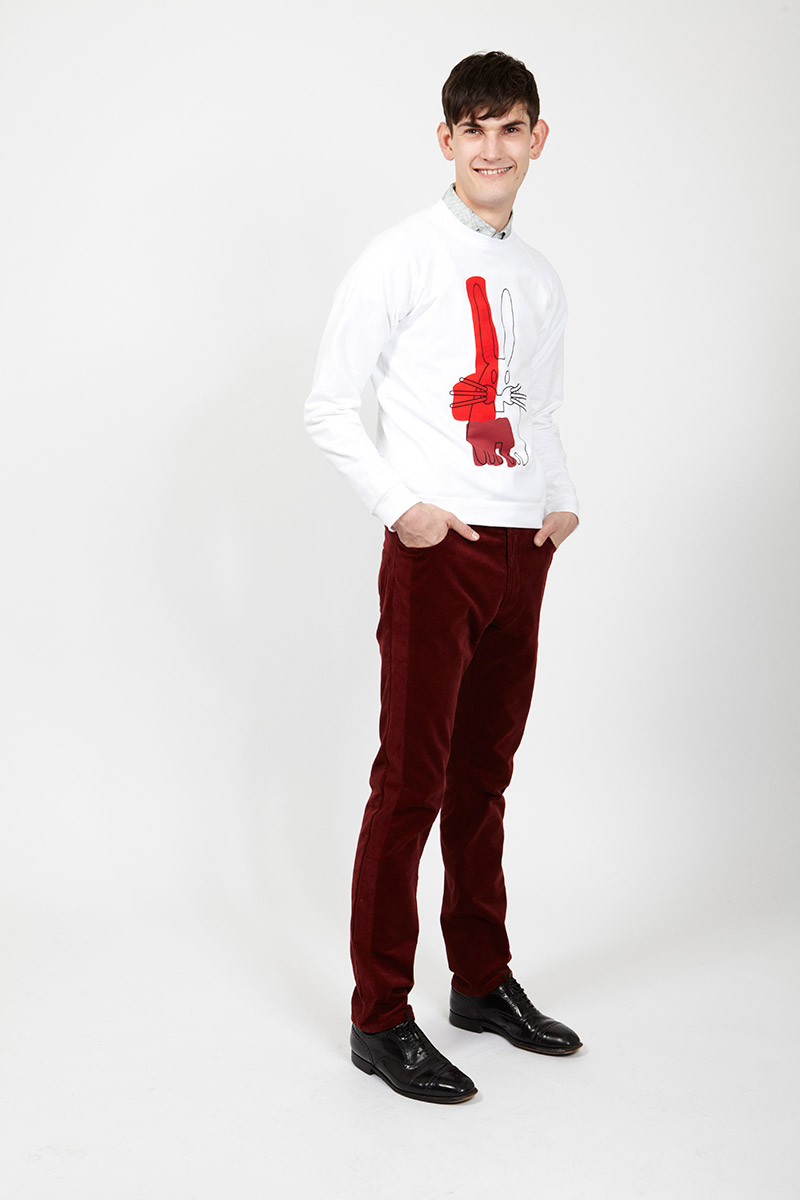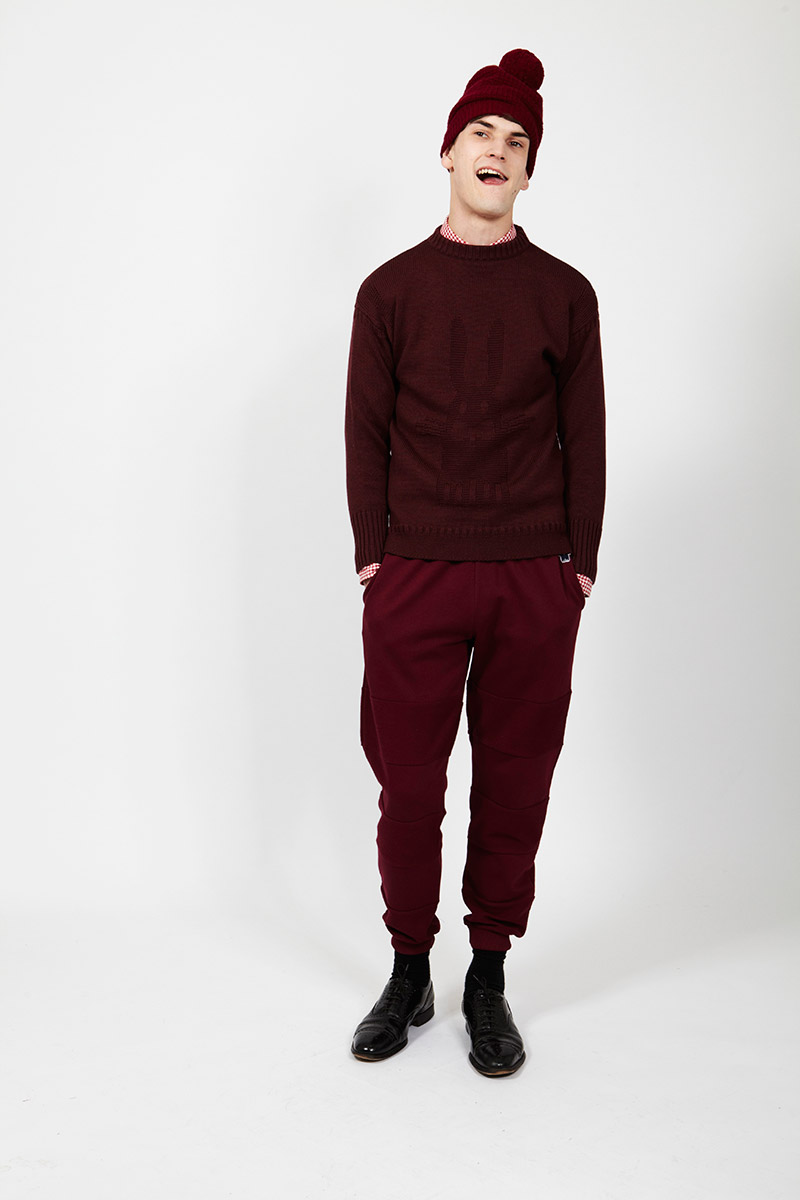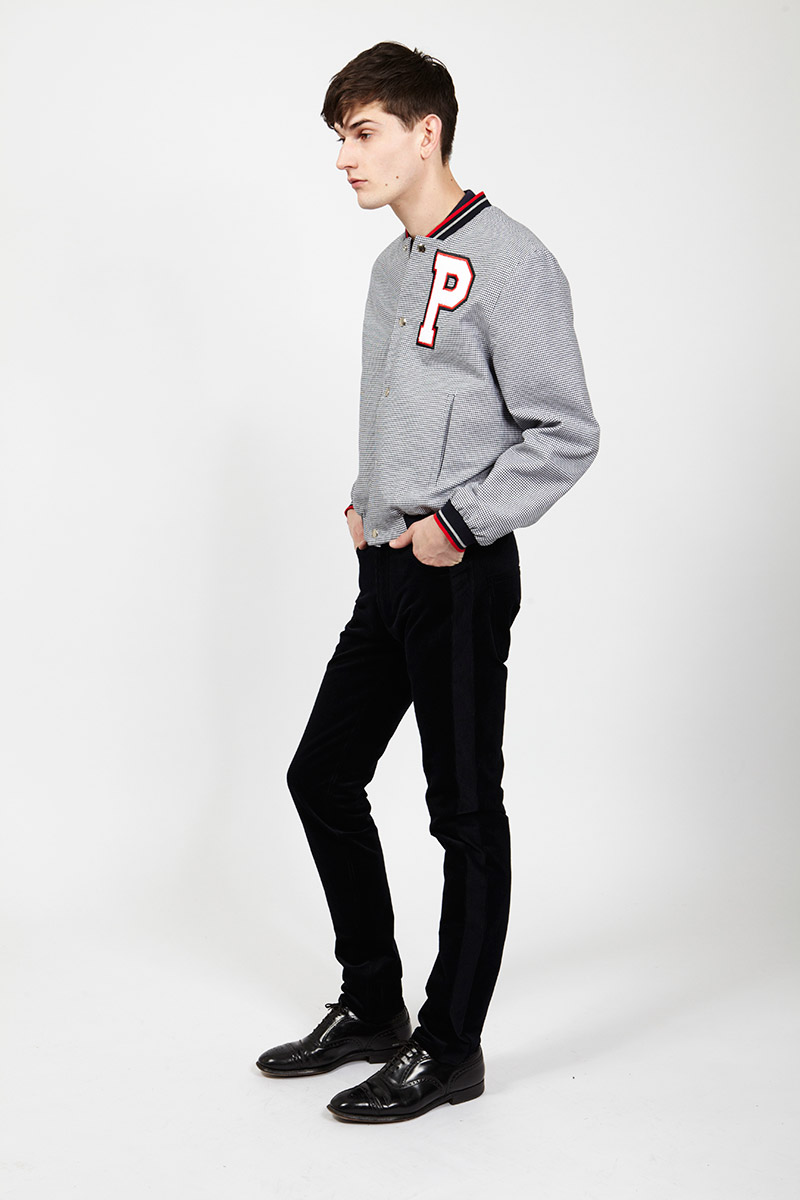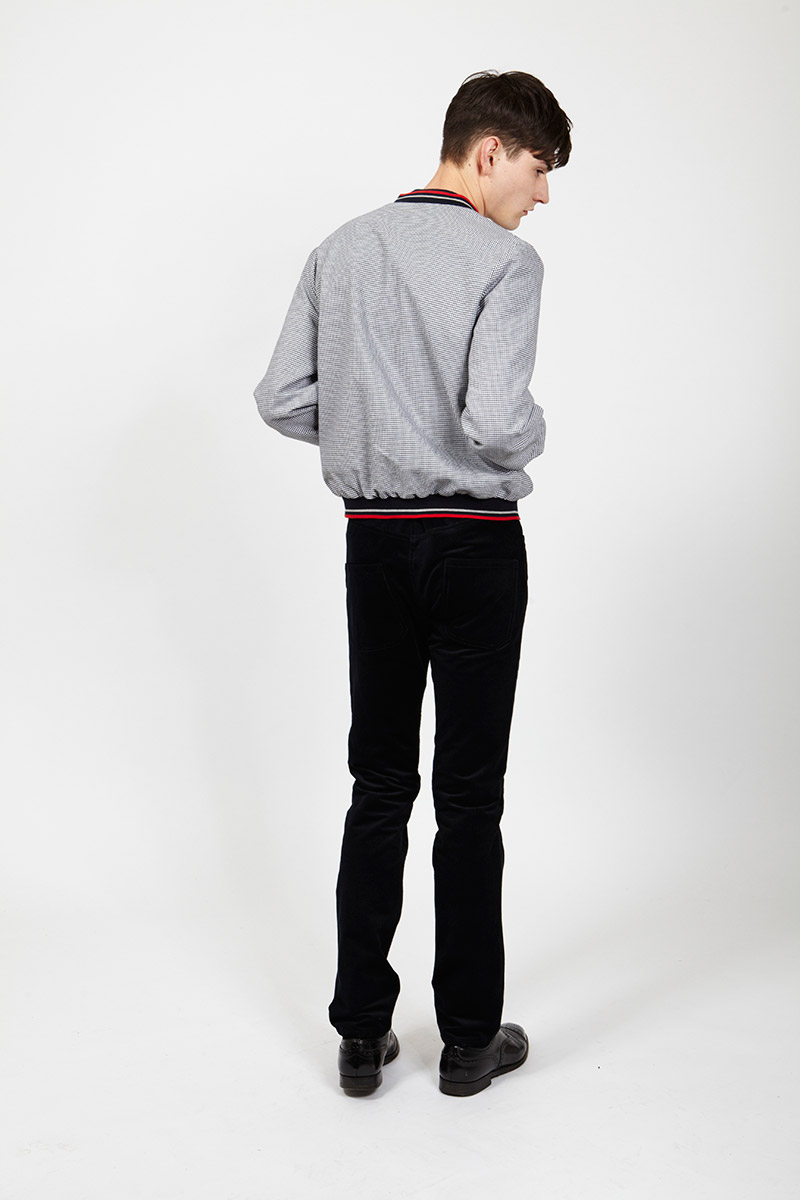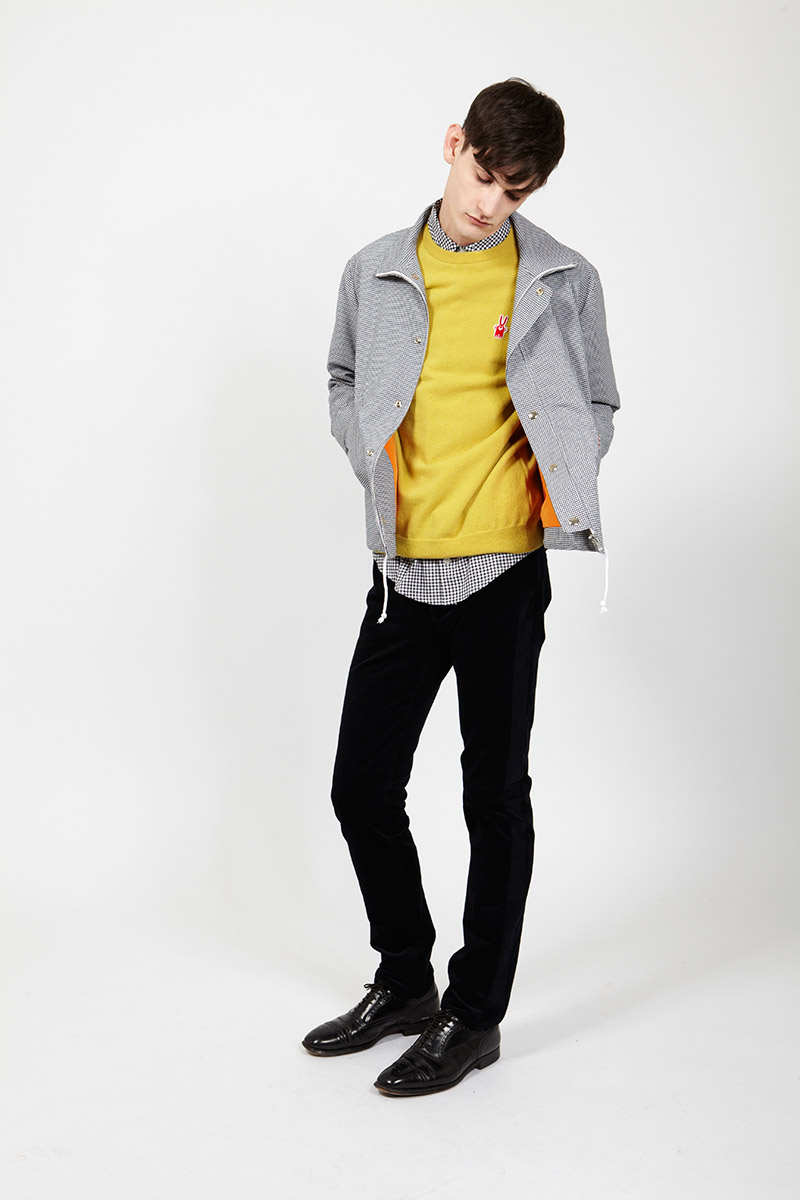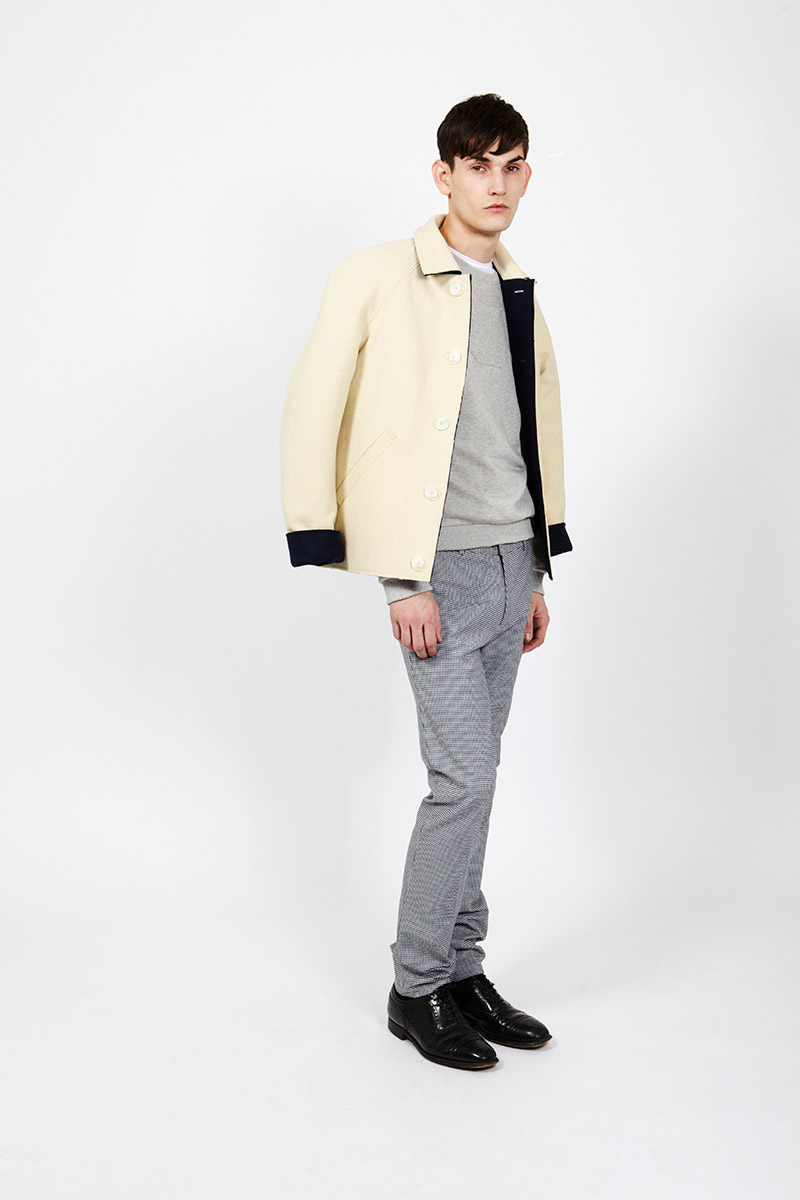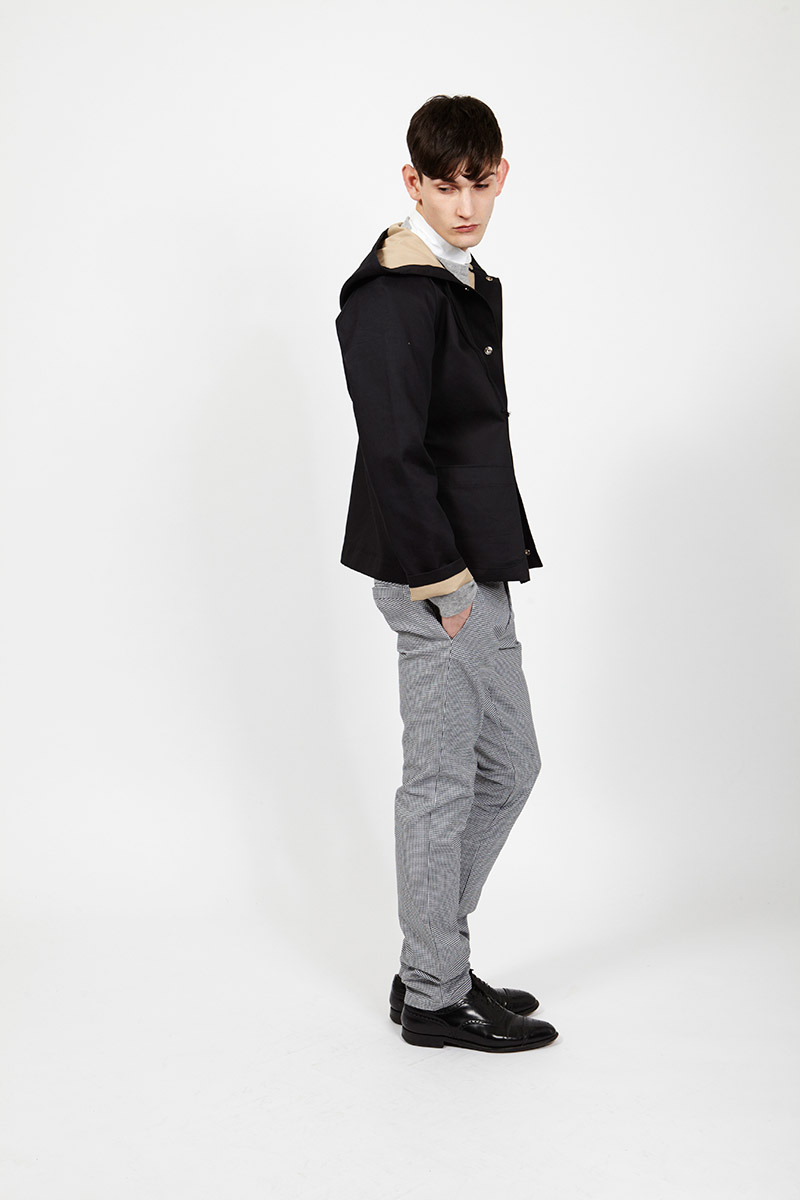 This FW15, Peter Jensen makes a return to menswear after taking a break last season. Upon his return, Peter comments: "Menswear has a place in my heart, I studied it at Central St Martins and have always been drawn to the mix of Scandinavian and English."
His starting point for the collection was the menswear archive, selecting elements of previous prints and fabrics, to create the basis for the collection. The FW02 "Emma" collection, the lips print from SS14 the collection, based on Diana Ross and the hand/star print from SS14 menswear collection, based on Andy Warhol.
The colour palette includes navy, grey-marl, deep burgundy, black, royal blue and off white; while fabrics include jersey sweatshirts, heavy wool and corduroy, which feature in many of Peter's collections. The classic crew neck knitwear is made from British lambs wool and worn over a signature printed shirt or T-Shirt.
Above all, the collection is very wearable and classic with a playful Peter Jensen twist, as seen in the signature bunny print sweatshirt and printed T-Shirts. Drawing elements from British outerwear, bomber jackets and varsity jackets emblazoned with a bold letter 'P', printed sweatshirts and tracksuits all pay homage to the classic British school uniform.
Peter Jensen collaborated with Schultz's Peanuts for his SS15 womenswear collection based on his favourite female characters. Peter has included some of the key boys from Peanuts in the FW15 menswear collection, including Charlie Brown and Linus, as seen printed on a sweatshirt, t-shirt and a cotton poplin shirt.