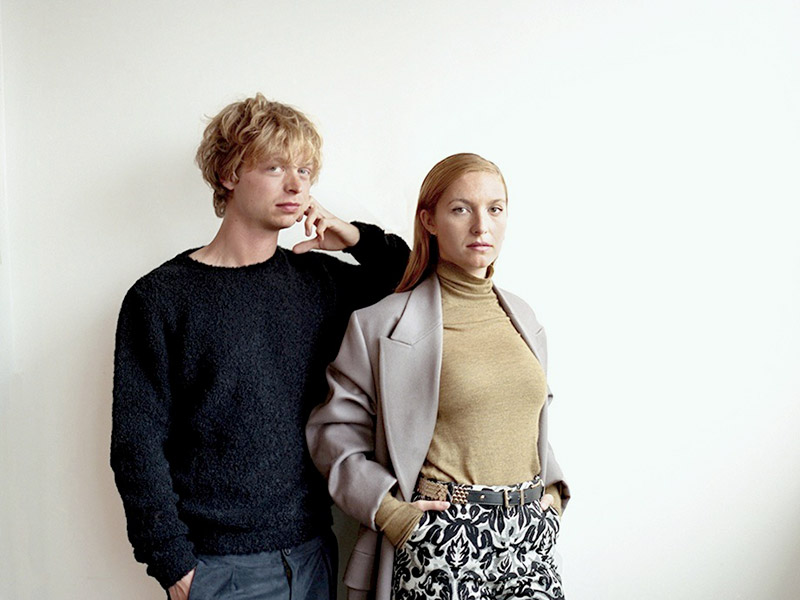 On Thursday October 2nd, Alexandre and Joséphine de La Baume of French duo Singtank will take to the stage at Paul Smith Boulevard Raspail as part of Paul Smith Live.
From Greene Street in New York to Via Manzoni in Milan, Boulevard Raspail in Paris to London's Covent Garden, Paul Smith shops worldwide will host a series of events featuring some of the most exciting musicians from around the globe. Teaming with London-based zine, Beat, to select some of music's brightest shining stars, customers, fans and invited guests will be offered exclusive access to intimate sessions.
Releasing their critically-acclaimed debut album 'In Wonder' in 2012, Singtank's synth-charged sound has attracted praise from fans and peers alike. Brother and sister Alexandre and Joséphine collaborate on every aspect of their music-making, working together to create energetic pop tunes primed to get crowds shuffling their feet.
Nodding to Paul Smith's rich history of working with music stars, Singtank's performance will take place against the backdrop of new season men's and women's catwalk collections which are imbued with musical references from the effortless style of Jim Morrison and Hendrix's hazy psychedelia.
For the chance to attend visit paulsmith.co.uk/music.
Paul Smith Live: Singtank
Thursday October 2nd
6PM – 8PM
Paul Smith Boulevard Raspail
Paris