With the collaboration between Ray-Ban Studios and Patrick Mason, personalization and individuality go further than ever, with a pair of glasses that blur the line between style and art.
This is the fruit of an extraordinary artistic collaboration that also represents the entry into the world of high-end glasses. Only 100 copies made by hand in Italy will go on sale, which can be purchased at the Dover Street Market, on the web, ray-ban.com, and in Ray-Ban flagship stores. This is the brand's first personalized product: a handmade reinvention of the Ray-Ban State Street glasses model.
Patrick Mason, born and raised in Bavaria (southern Germany), is not only one of the most diligent artistic minds in the world, but also an influential disco player who exudes energy. He is always on the front line in the world of art, fashion, dance music, and the LGBT movement in Berlin, as he does not limit himself to cultivating a single art form.
We had the chance to talk with him and here's what he told us: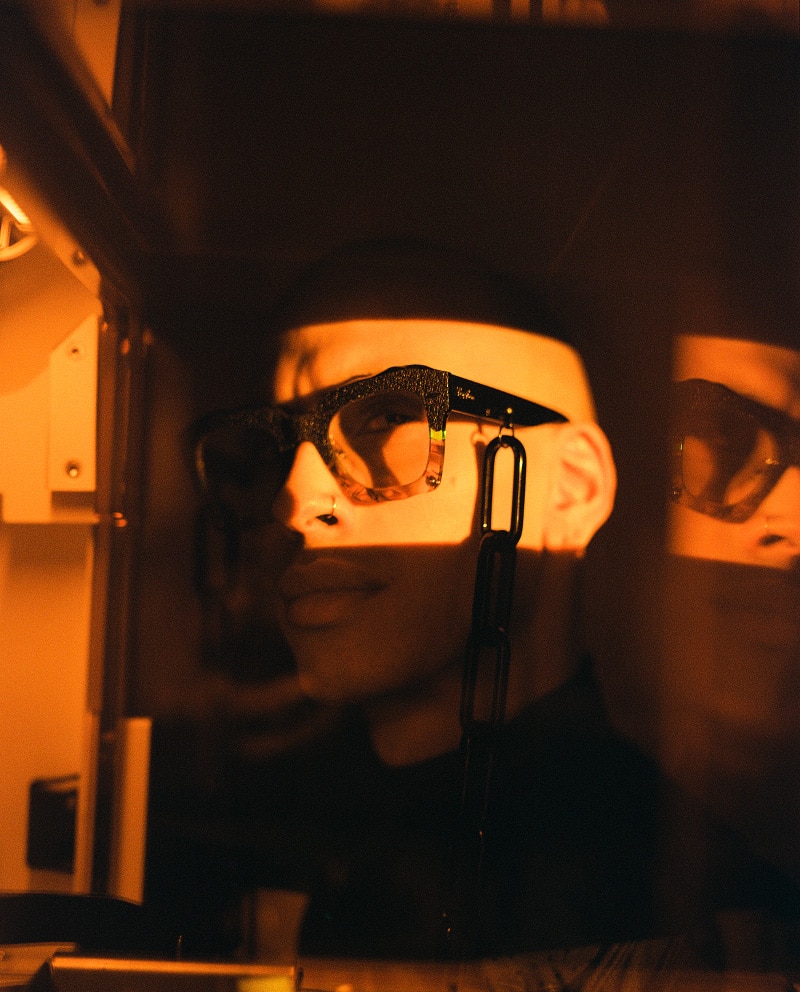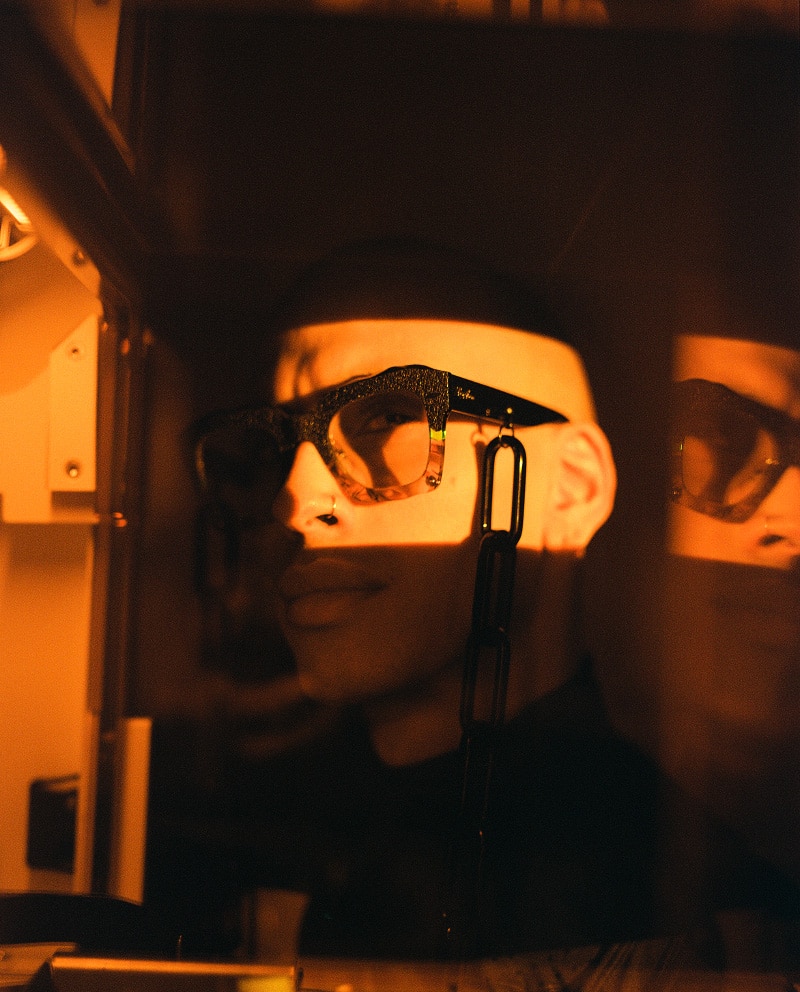 Let's begin it with the basics. Who's Patrick Mason?
That's a very good question. The final answer to this question will reveal itself at the end of my journey. I'm constantly evolving and growing, discovering new facets and angles about myself. At this current moment, I'm a 30-year-old, mixed-raced, hyperactive, slightly eccentric outspoken gay man with an obsession for the beautiful things in life such as shoes, shoes, and… oh yes shoes. Clothes too! But before you condemn me for a superficial, stereotype of a gay extrovert, I'm also fighting for all the boys and girls out there in this spinning Ball we call earth, who won't let them shove themselves in any boxes. All the misfits who dare to swim against the stream, everyone who listens to their voice inside themselves telling them to not follow the rules our society dictates. I want to encourage and inspire people to be themselves. Simple as that. But not always simple to follow through, living in a world with distorted, hyper unrealistic beauty models. Everyone has their story, and mine is that of a Bavarian raised, queer extrovert, who expresses himself through different art forms and mediums to find himself under the strobe light that we call life.
Fashion is an important part of your life. Can you remember the first time you felt hooked to this world?
My fascination with fashion was always present, but fully able to express it the way I always wanted was when I finally escaped the little, conservative, close-minded bubble of a small town in Bavaria where I grew up. Moving to Berlin was the first step towards my true self and suddenly everything fell into place. The moment when it "clicked" for me was after watching the iconic Spring/Summer 99' Fashion Show of Alexander McQueen. I was so moved by the level of artistry and creativity. This was the moment I knew that every fiber in my body was longing to become part of this world.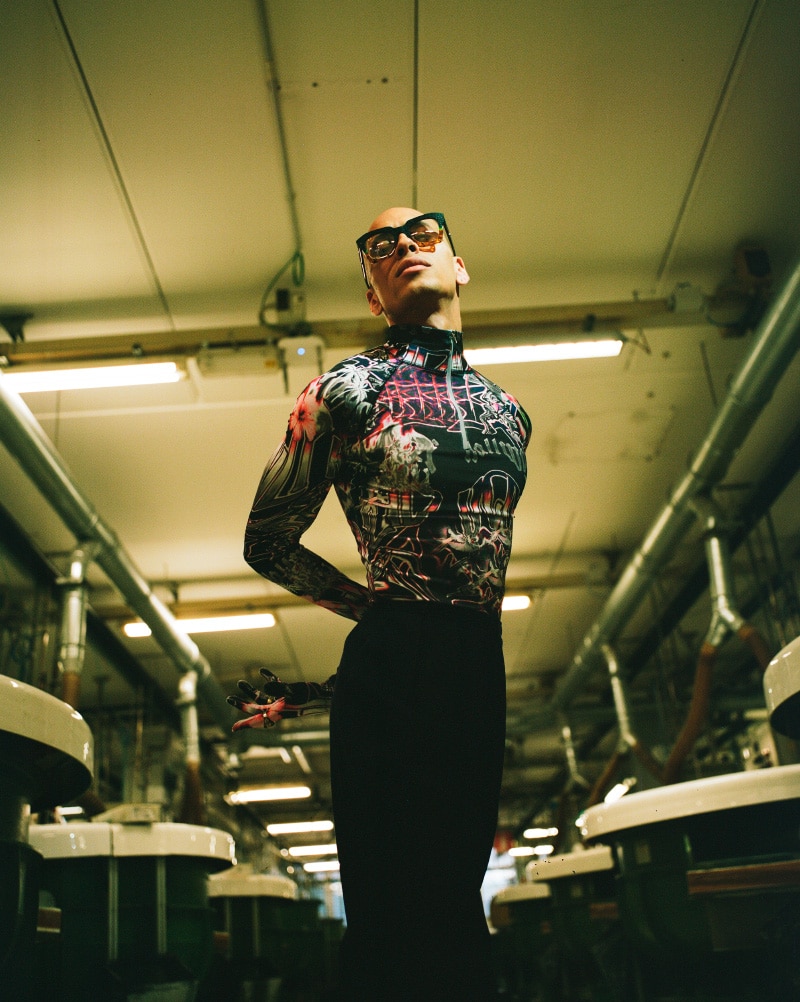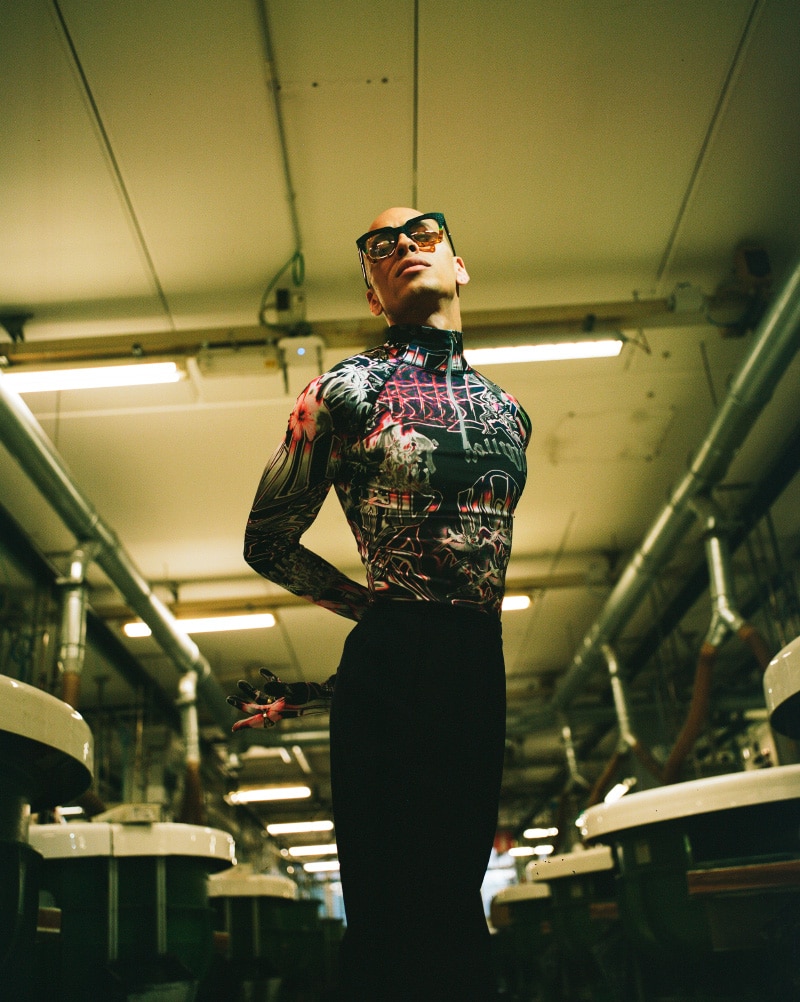 What does Berlin mean to you creatively?
Berlin is a creative melting pot. Overall these years I've been living in Berlin now, it never got boring. The people I've met and continue to meet are the foundation of my creative being. I always describe Berlin as an intersection, a crossroad where all kinds of artists, creatives, thinkers, and extroverts meet to exchange ideas, concepts, energies. Leaving their mark not only with their work and cooperations but also with the people they touched and inspired. This incredible city keeps surprising and giving. I'm proud to call myself a Berliner.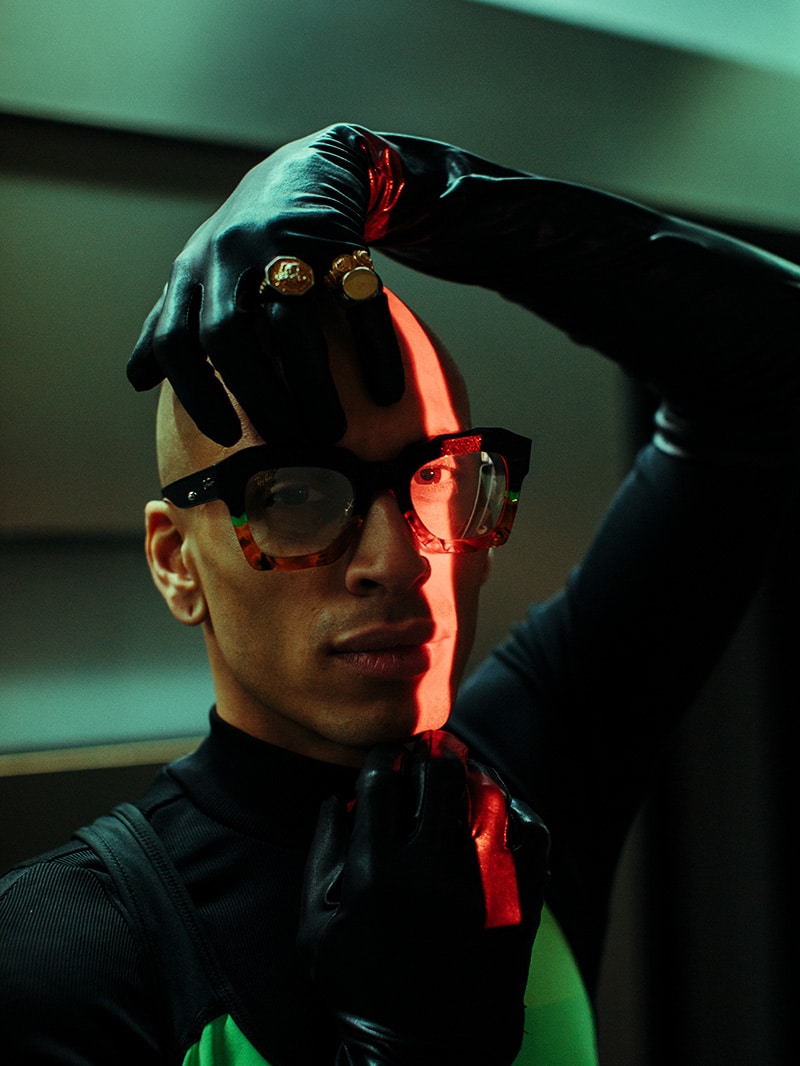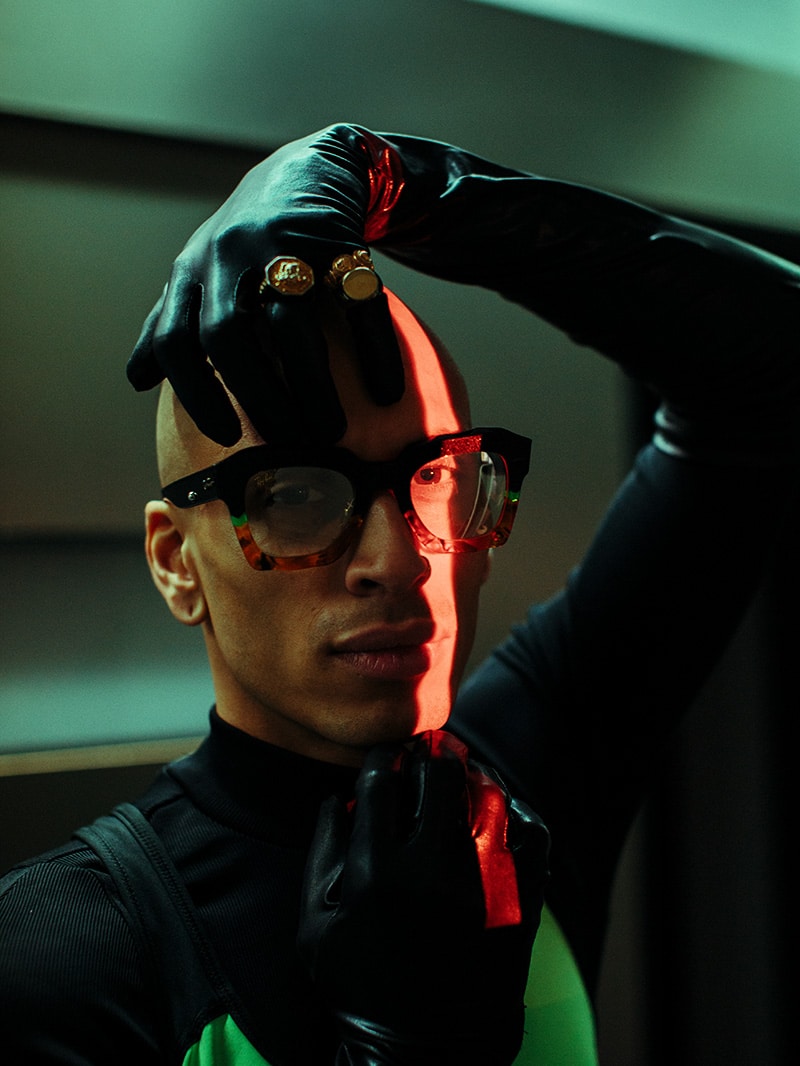 There are any of these influences present on the new collaboration with Ray-Ban?
In an extended context, Berlin and its energy is present in all of my work. The creative concept of the new glasses design I did for Ray-Ban goes way beyond that. "Oblivion" – is what I named the design, illustrates the creation of everything out of nothingness. It was important for me to not only create something which is aesthetically pleasing but also with a storyline, a feeling, attached to it. As we all are the makers of our own future, we shape it with our actions, thoughts, believes, dreams, and hopes. But also our failures and insecurities, like two sides of a medal are essential to create ourselves.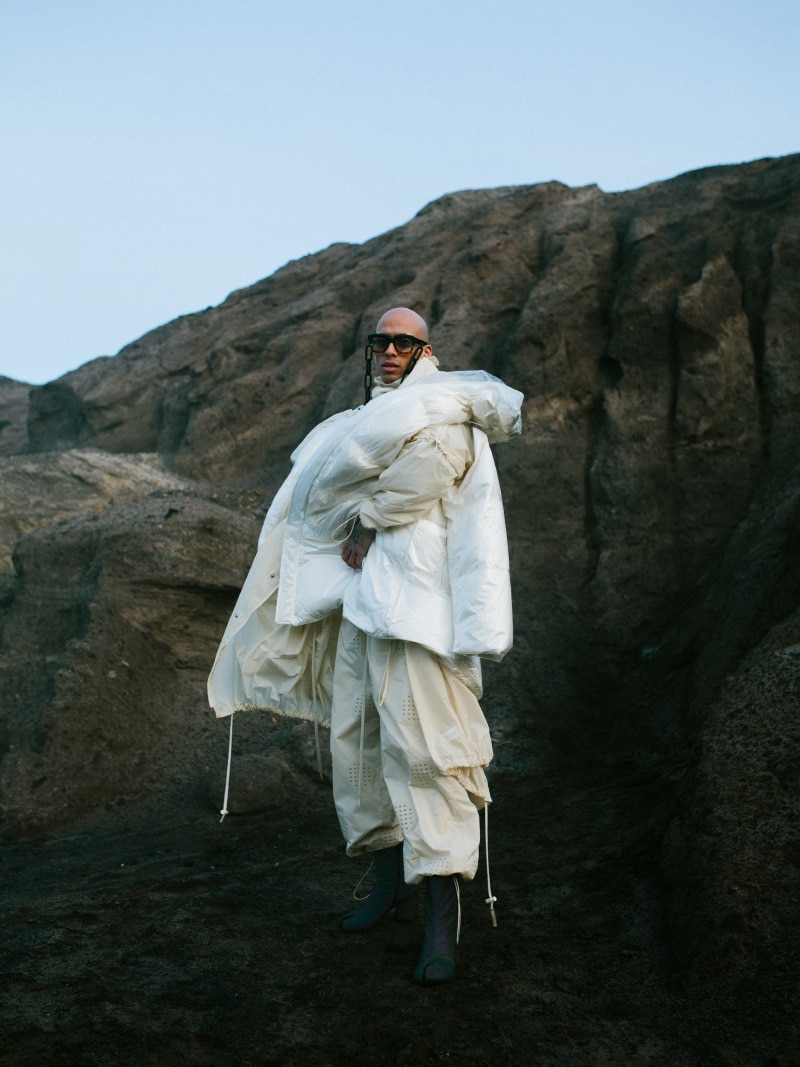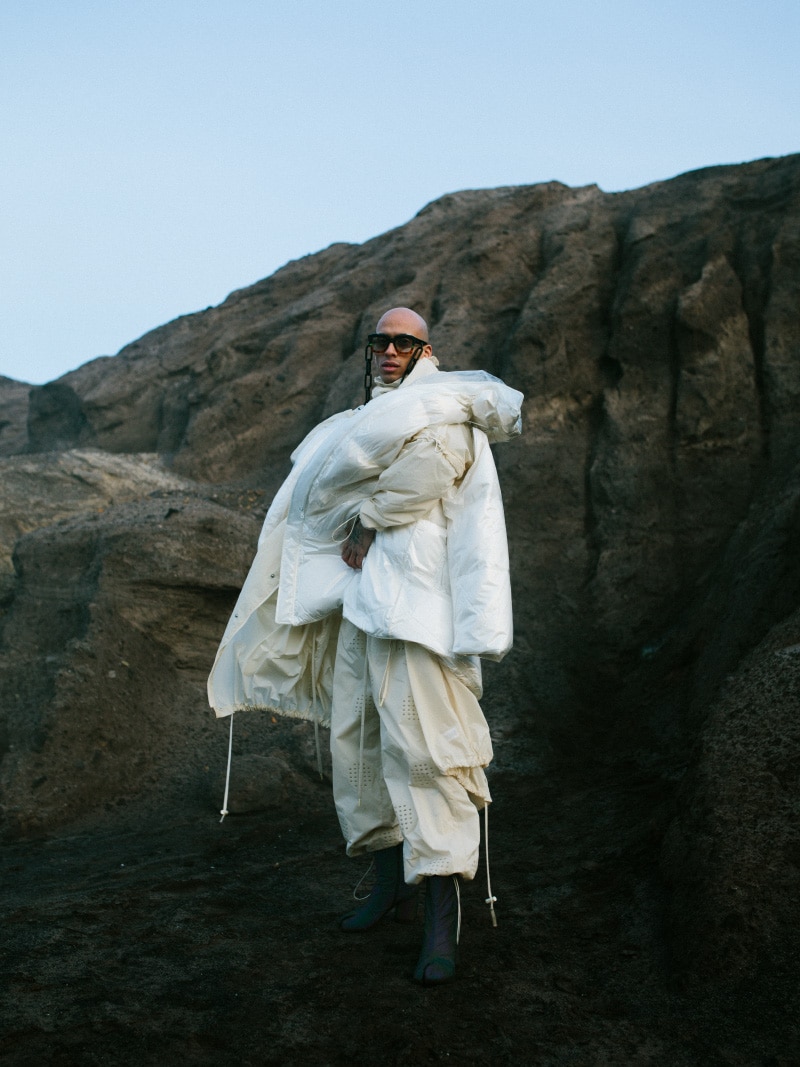 Tell us more about it… How did it happen and what was the creative process?
How did it happen? Well, it happened in a dark, steaming basement in Berlin. Yes, that's right. But it wasn't just any random basement, and not at any ordinary night of the week. It was Berlin's own "Pornceptual" – Anniversary Party, at "Alte Münze". Needless to say, that is was a party to remember, at least for me. It was packed! Naked, sweaty bodies reflecting the strobe light bouncing off of each other while rumbling techno beats brought the cold concrete walls to vibrate. It was one of my first techno gigs as a solo artist, playing the closing set. And to be honest, I was scared shitless, but also full of excitement. The gig went very well and I was in my full element being a conductor to a crowd of sweaty, sexually liberated ravers. After I finished I was pulled aside by my booker who introduced me to whom it turned out to be a guy from Ray-Ban who came to see me play. And well… here we are now. It's still very surreal for me to be the first one in the history of the brand to be working so closely together with the design team to create a new model. Our goal was it to create the first sunglasses from Ray-Ban which is ranked in the Luxury segment, mostly targeted to a fashion affine and creatively engaged demographic. After I visited the manufacturing company in Agordo, in Italy, I got a deeper understanding of what I wanted to create. After 4 months of work, I was able to hold the first prototype in my hands, and the feeling was indescribable. It's not only sunglasses for me. I tried to create a piece of myself that I can share with the world…. well at least 100 of them, because that's how limited the handcrafted glasses are. I guess it's about time to talk about the story behind the "Oblivion" glasses. Imagine the emptiness of space, long before planets, stars, and galaxies. Pitch black eternal void. Then, the Big Bang. Suddenly there was light, energy, movement, structure, and life, created from nothing…so it seems. The glasses are a fusion of three parts. Mimicking three materials representing past, present, and future. The top layer, Obsidian, a volcanic glass formed as an extrusive igneous rock resembles the "past" in my Design. An old tale of the Mayan culture tells the story of a Mayan King, turning Obsidian into a big mirror. Because of its reflecting, mirror-like surface, they believed that it holds the power to communicate with their ancestors who will provide them with guidance and knowledge. The bottom layer mimicks Amber. It resembles the future. Going back into my childhood and one of the movies which had a big impact on me – "Jurassic Park". I think we all remember the process of extracting blood from an in Amber preserved Mosquito which allowed the scientists to recreate pre-historic Dinosaurs. And the last Material which is used in my glasses design is fluorescent acetate. It's use stands for the present. Like in a continuous loop, the past passes through the present into the future and back, as the eternity sign. My intention is the creation of ourselves and how all our experiences we made and still yet to make are all one and shape us into the person we are. We create, destruct, and recreate ourselves in an endless loop in order to define and find ourselves.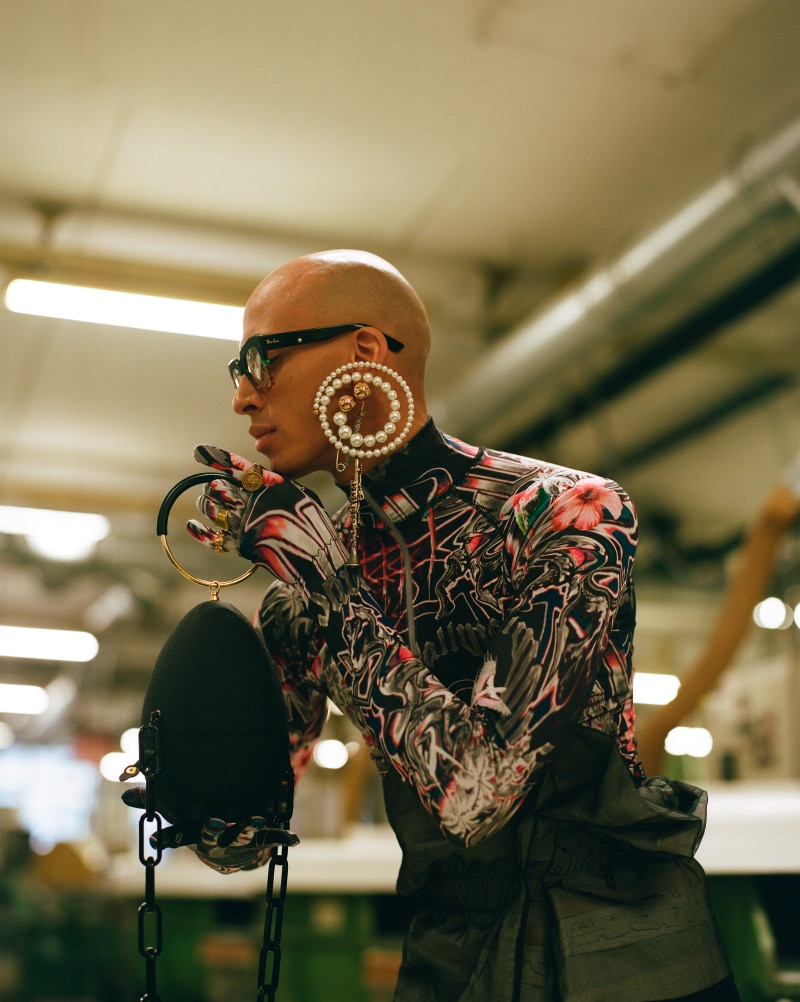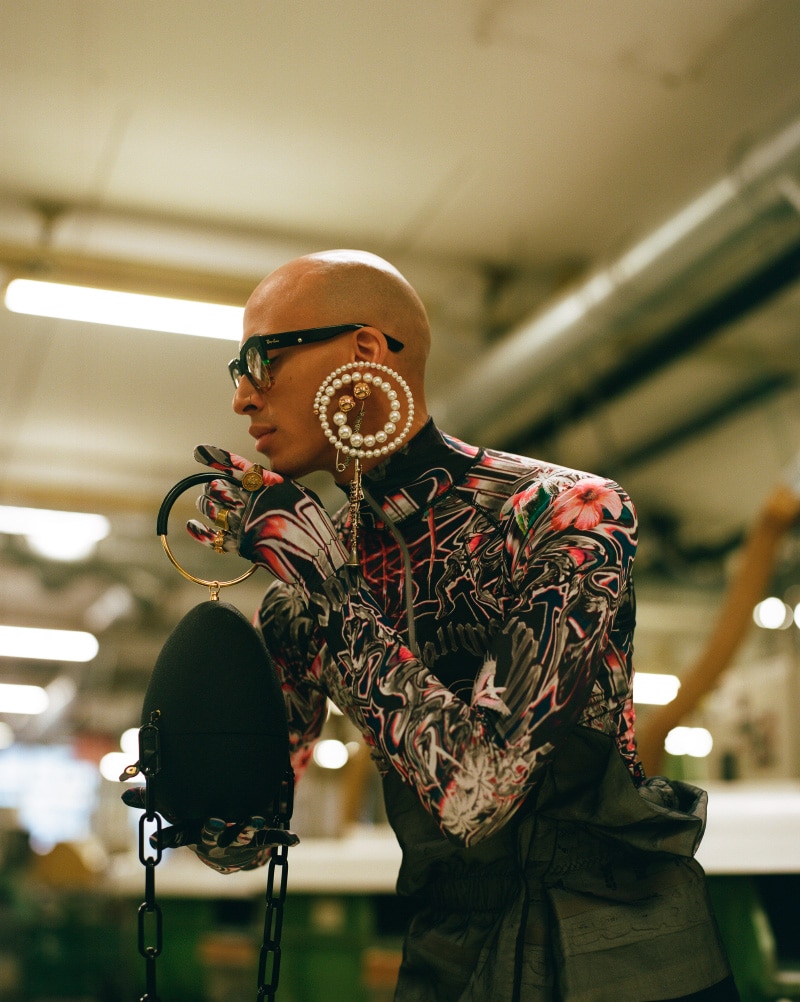 Do you remember the first ray-ban sunglasses you had or can you tell us about a memory attached to it?
Everyone knows Ray-Ban timeless designs,  but because I'm a very eccentric extrovert always drawn to special and unconventional design, I hadn't considered a project with them. So it was an even bigger surprise when the brand approached me to lead them into a new era of their brand identity, expanding their demographic to a more conceptual design approach. I'm incredibly grateful that they entrusted me with the task to do the first step.
Which soundtrack would you put to this collaboration?
Funny you asked. When I was working on the designs I was listening obsessively to Prince of Denmark's  "album 8". It was the perfect soundtrack to capture the mood.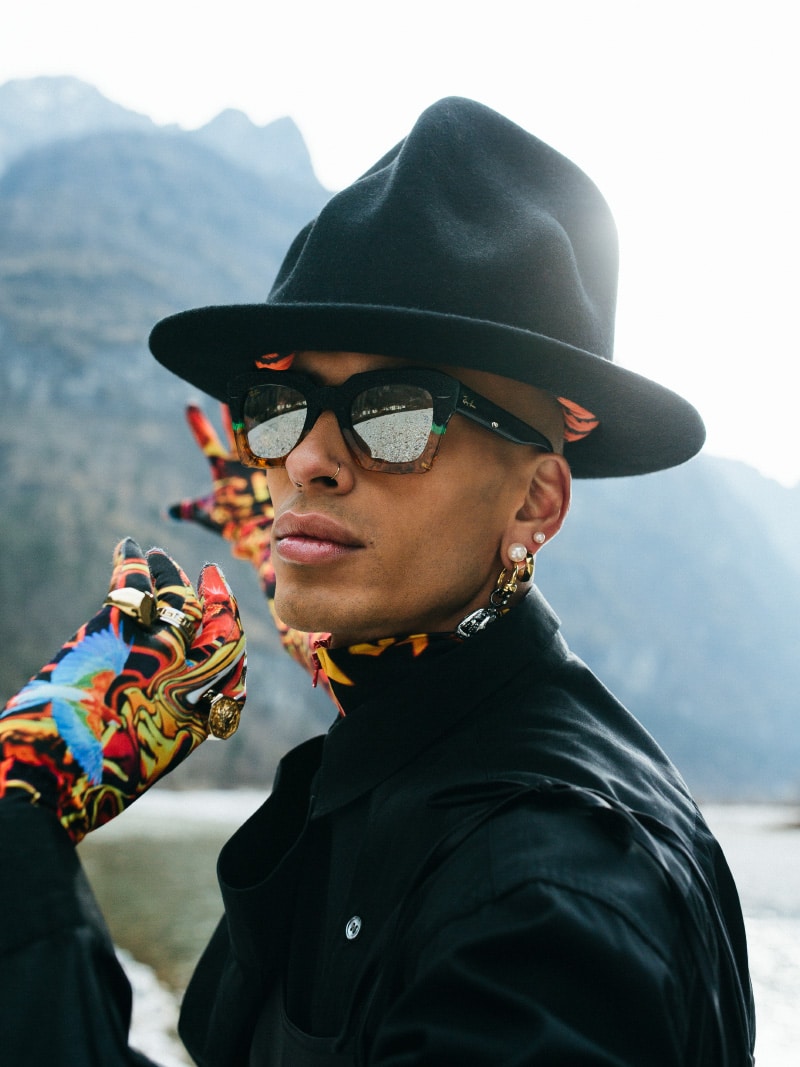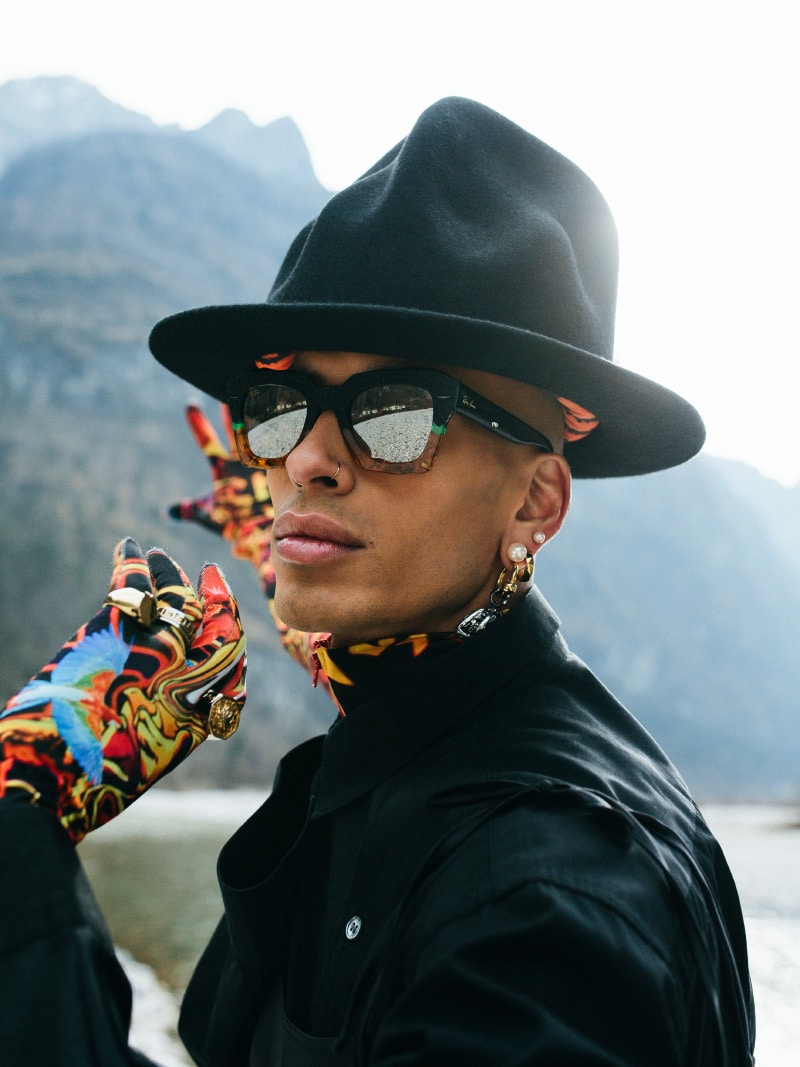 Discover more at www.ray-ban.com