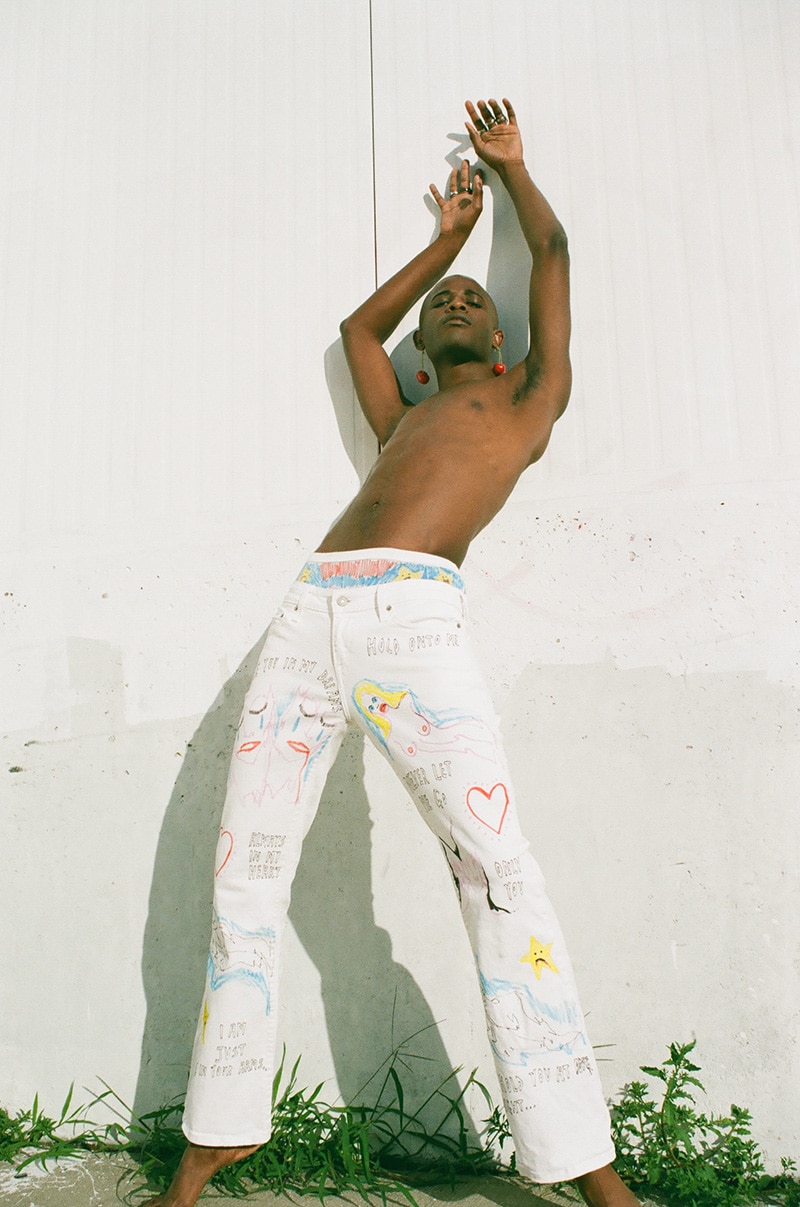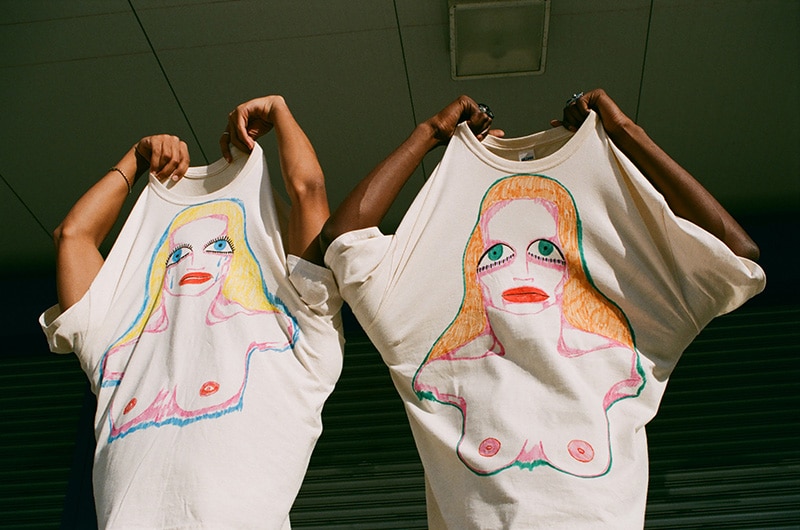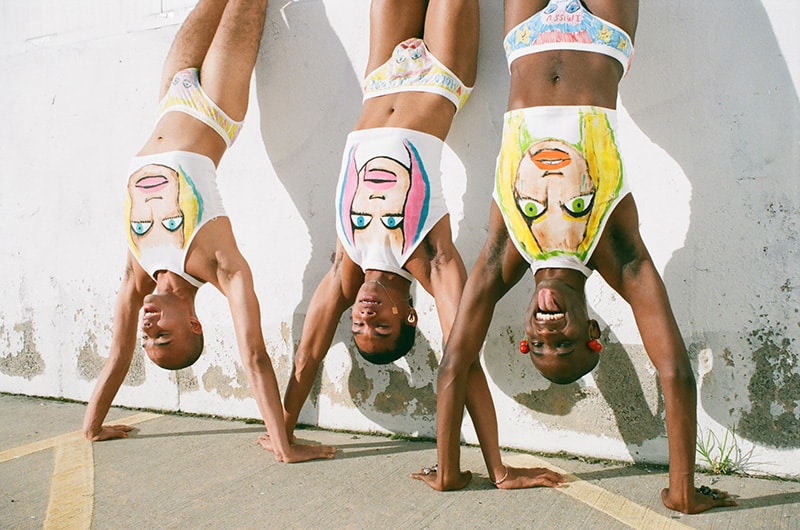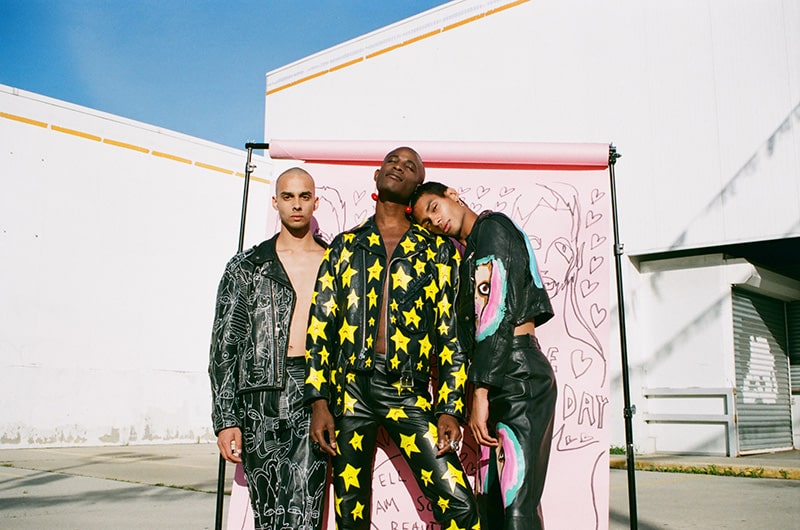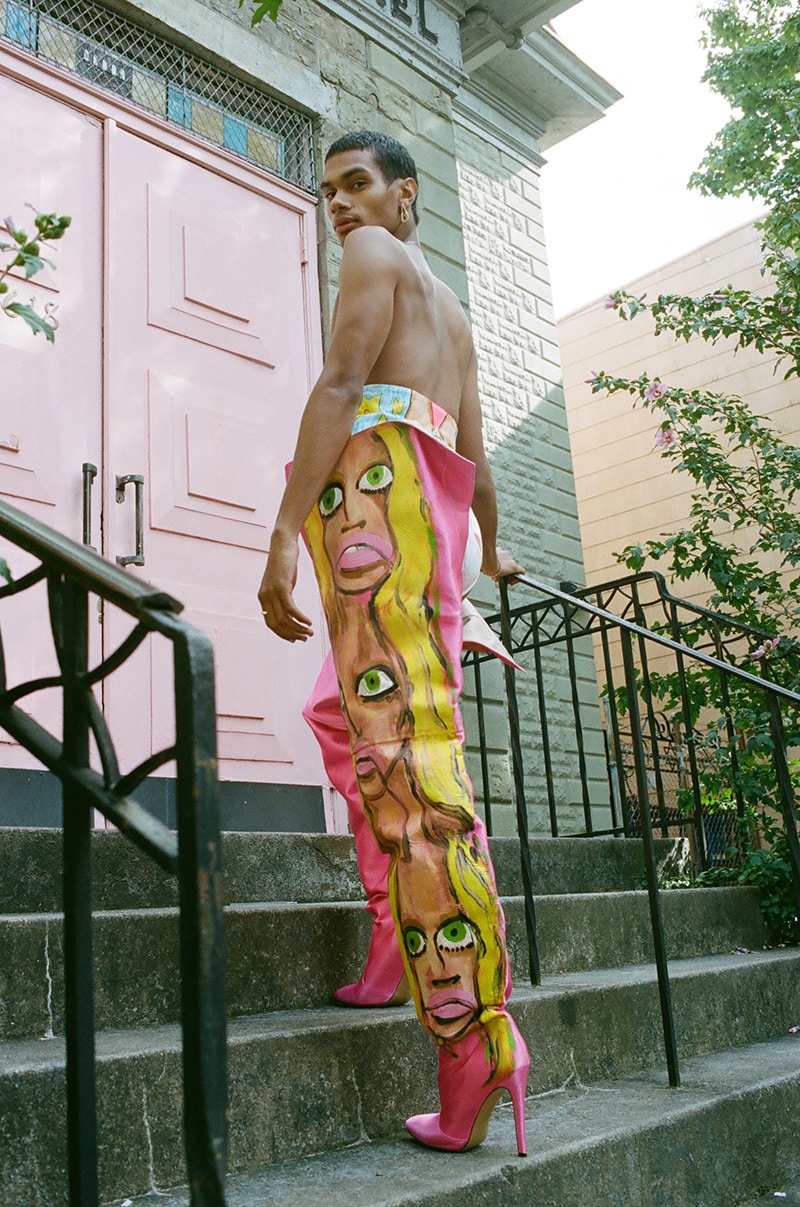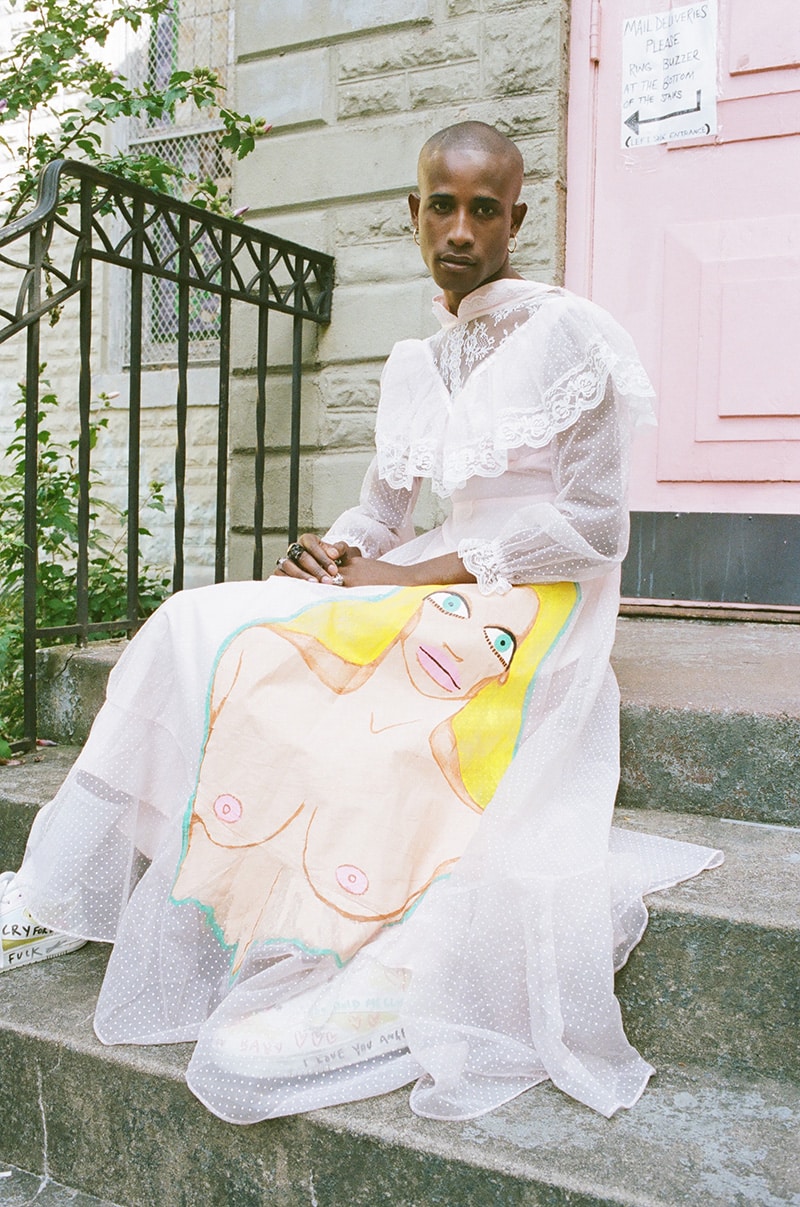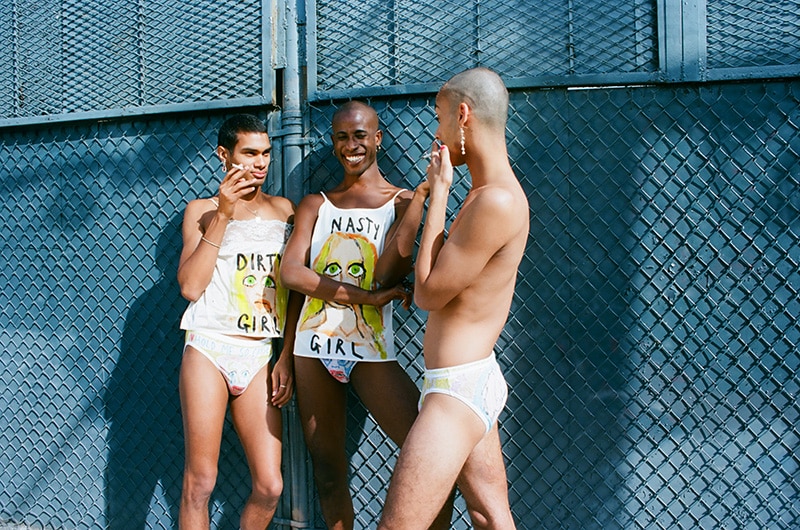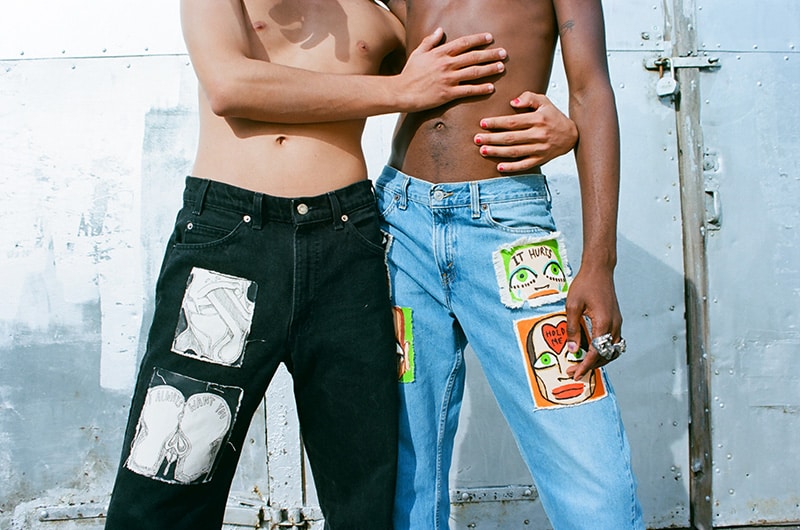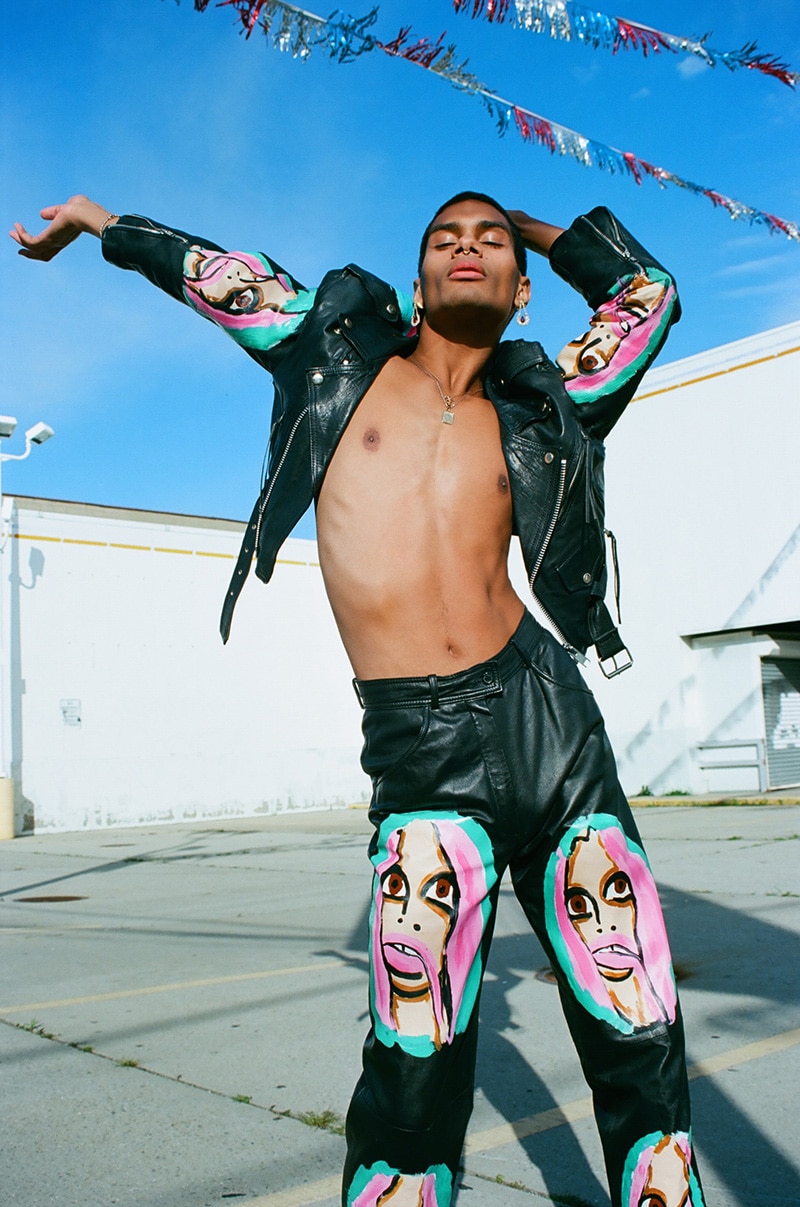 New York-based artist Patrick Church launches e-commerce boutique for his hand-painted playful collection.
A riot of bold and playful looks, the collection of 130 hand-painted pieces is the artists first offering of a complete body of work; bursting with color and character each piece is entirely unique. Aspects of the human form are heightened with an infectious sense of fun and humor, yet continuously underpinned by the foundations of Patrick's technical ability as an artist, first and foremost. Characters are created then re-invented as they become exaggerated and intensified; reflective of the artist's own obsessive devotion and fascination with portraits. The importance of story is central to the collection, from a vintage wedding dress to a now illustrated 1970's leather pant suit; each piece has its own serendipitous tale to tell. The collection embodies a more grown-up approach to Patrick's unanimous tongue in cheek DIY aesthetic; reflecting the natural progression in his work as a multimedia artist.
The e-commerce boutique will host a collection of hand-painted pieces ranging from leather, denim and vintage clothing adorned with artwork, furniture, accessories and curious novelties that have been given a new lease of life.
Photographer: Chelsy Mitchell
Models: Cory Walker, Zachary Richardson, Anaury Peña