Palace and Carhartt WIP, two iconic brands in their own right, have joined forces for their first-ever collaboration. The result? A workwear-inspired clothing line that pays homage to Carhartt WIP's enduring legacy of hard work.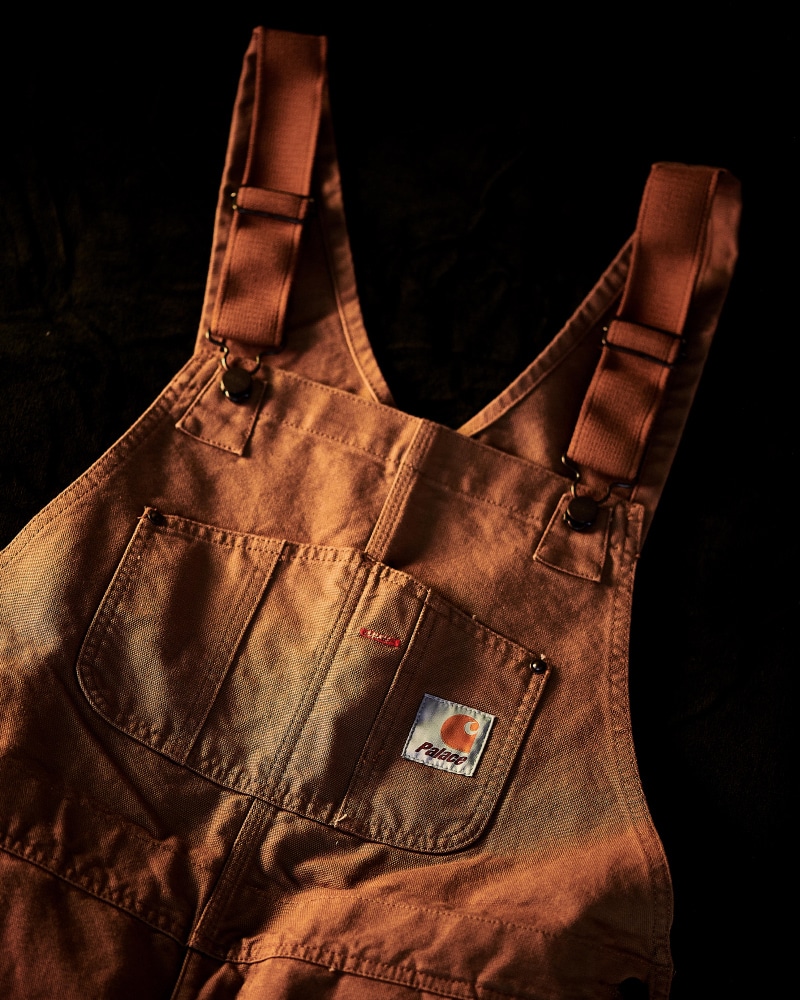 This highly anticipated collection boasts essential pieces like the Michigan coat, the Double knee pant, the Bib overalls, and the Master shirt. These garments come in iconic Carhartt WIP colors, including Hamilton brown and green dollar camo.
But that's not all – the lineup also includes hooded sweatshirts, tees with oversized logos on the back, and knit beanies to complete the rugged look.
Ver esta publicación en Instagram
To accompany the collection launch, a film directed by Stuart Hammond (PWBC) takes the spotlight. It stars Palace's own Jonah West and Stan Brock, offering an intimate glimpse into the hidden world of the Palace Carhartt WIP factory. It's a sincere and touching exploration of the real work that goes into crafting durable apparel fit for some serious "heavy duty work."
For those eagerly awaiting the drop, here are the release times:
Friday, September 15:
UK (in-store and online) at 11:00pm BST
EU online at 11:00pm CEST
USA online at 11:00am EST / 8:00am PDT
NY (in-store) at 11:00am EDT
LA (in-store) at 11:00am PDT
Saturday, September 16:
Japan (in-store and online) at 11:00am JST
WeChat at 11:00am CST
Get ready to snag some pieces from this exciting collaboration that blends the best of both worlds – Palace's urban flair and Carhartt WIP's rugged craftsmanship.