You'll be fooling yourself denying the incredible achievement that Paco Rabanne has accomplished entering the daily life of each and every one of the young Europeans. We have all worn or know someone who wears One Million. How many times have we greeted, hugged or kissed someone who gave off that seductive aroma? It is impossible not to have done it, not to have lived a nocturnal adventure where one of those present did not use One Million. An iconic perfume that represents a very important piece in a fashion house that has always gone ahead of any trend, establishing itself as an icon of modernity and undeniably sophisticated avant-garde. But as always, The House of Paco Rabanne does not plan to settle. It has never done it despite not needing it.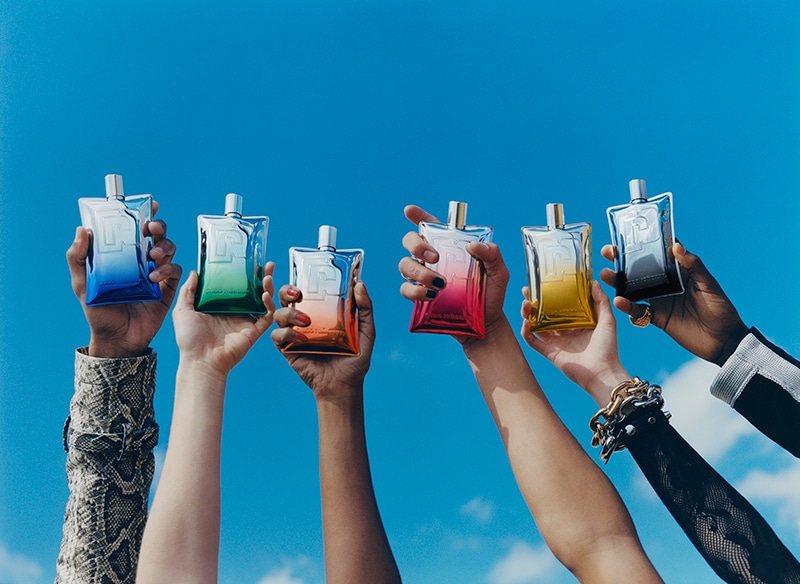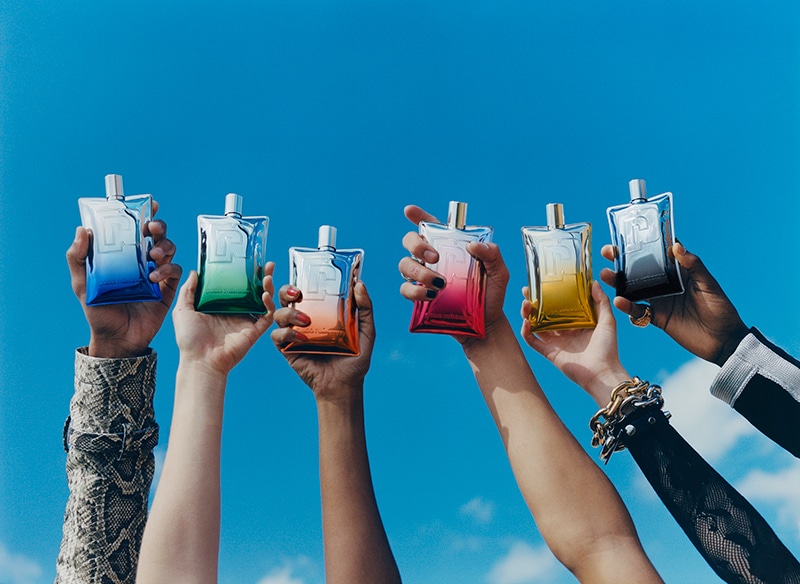 In 1969, the Spanish designer started off a whole universe of creativity and experimentation where the most incredible materials such as paper, fluorescent leather or crushed metal were successfully introduced into haute couture. If as a designer he has consecrated himself thanks to his impossible creations, as a perfumer he has also managed to rise as a reference of sensuality and youthful effervescence. And now, under the creative direction of Julien Dossena, The House has not only decided to launch its first scents collection, but it has also wanted to dissect what it means to be young and different. These new fragrances will try to embrace and welcome anyone who is looking for a place in the world. That project is called PACOLLECTION.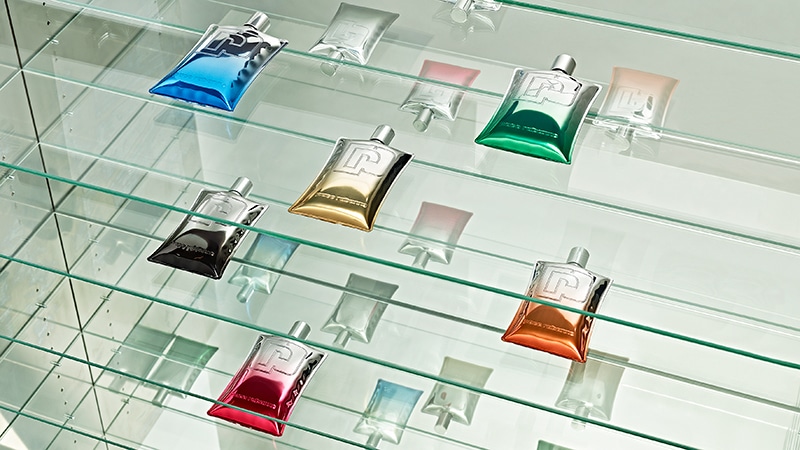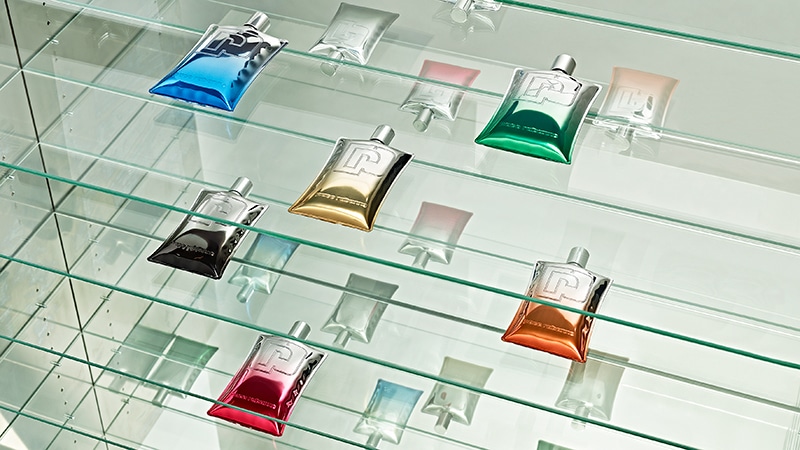 Dossena, who entered the brand six years ago, has always manifested himself as a great defender of diversity and vitality. This time he wanted to reflect a whole spectrum of personalities marked by gender fluidity and total freedom without any type of gender frontier. His goal has always been to create a refuge for misfits so they could unleash their creativity while feeling supported. That is the reason why there is not only one perfume in PACOLLECTION, there are six. Six fragrances, six personalities who don't want anyone to be left out and stand up fiercely against social conventions as the first and provocative perfume of the Rabanne house, Calandre, did and turning upside down all those corseted fragrances that reigned at that time in French society.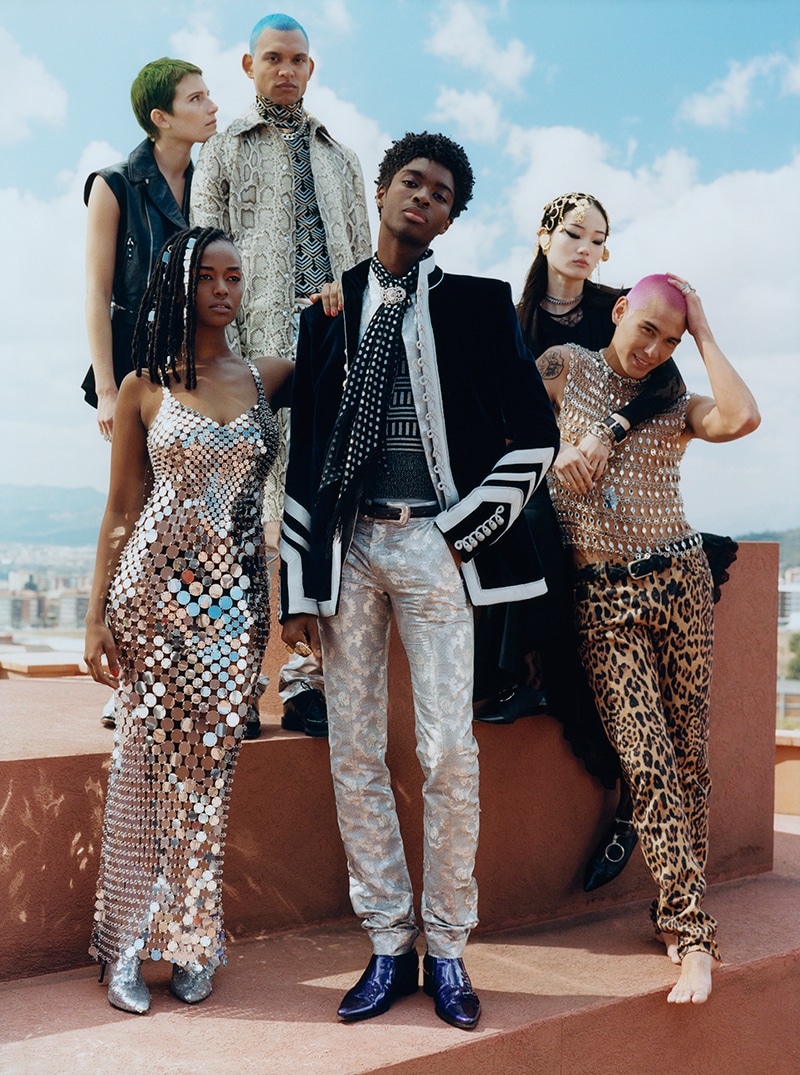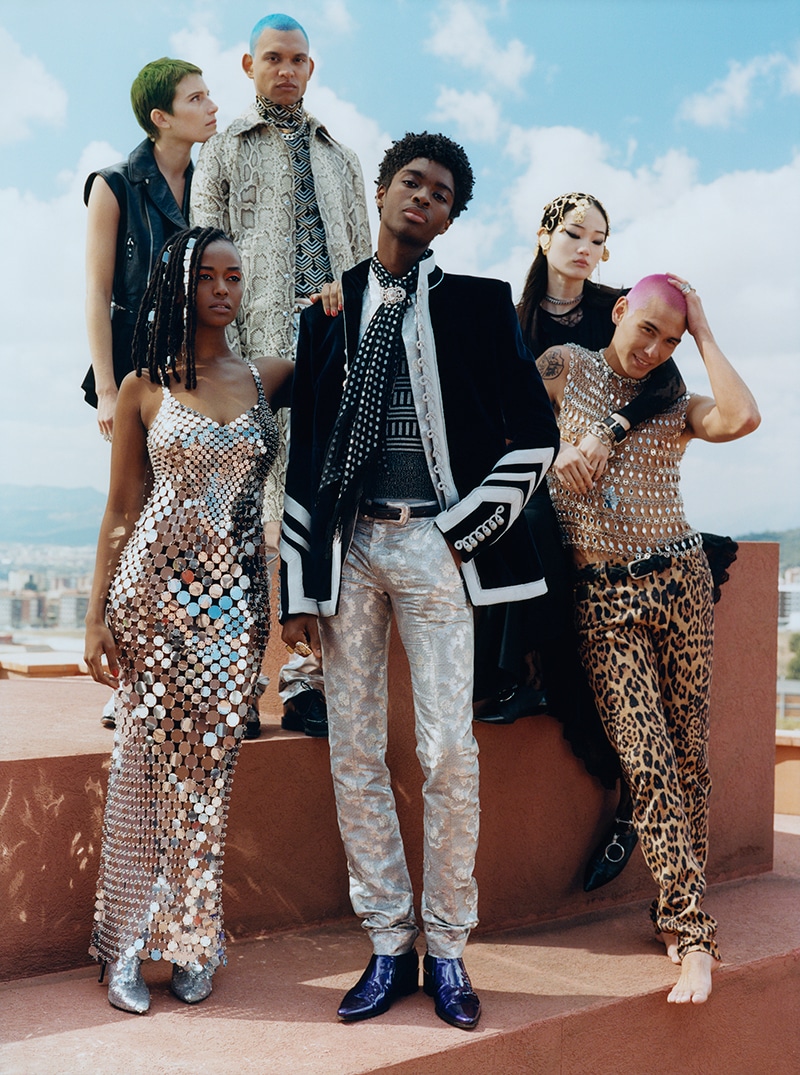 The dynamism, ambivalence, the most volatile and fresh energy are now bottled in pop-inspired jars whose flexibility is a breath of fresh air. The restlessness has always characterized this fashion house that has never stopped experimenting with the most complex and surprising materials aiming to break the boundaries of traditional design. It is only the Rabanne spirit the one that can convert the metallic appearance of a bottle into something as sensual and sophisticated as a cocktail dress. All of this has a sustainable conscience plus being all recyclable packaging materials under the rules applied in each country.
Six bottles, six fragrances, six personalities… each of them with the young face of a fireproof mind that can signify separately but together form a community where freedom without barriers prevails.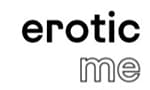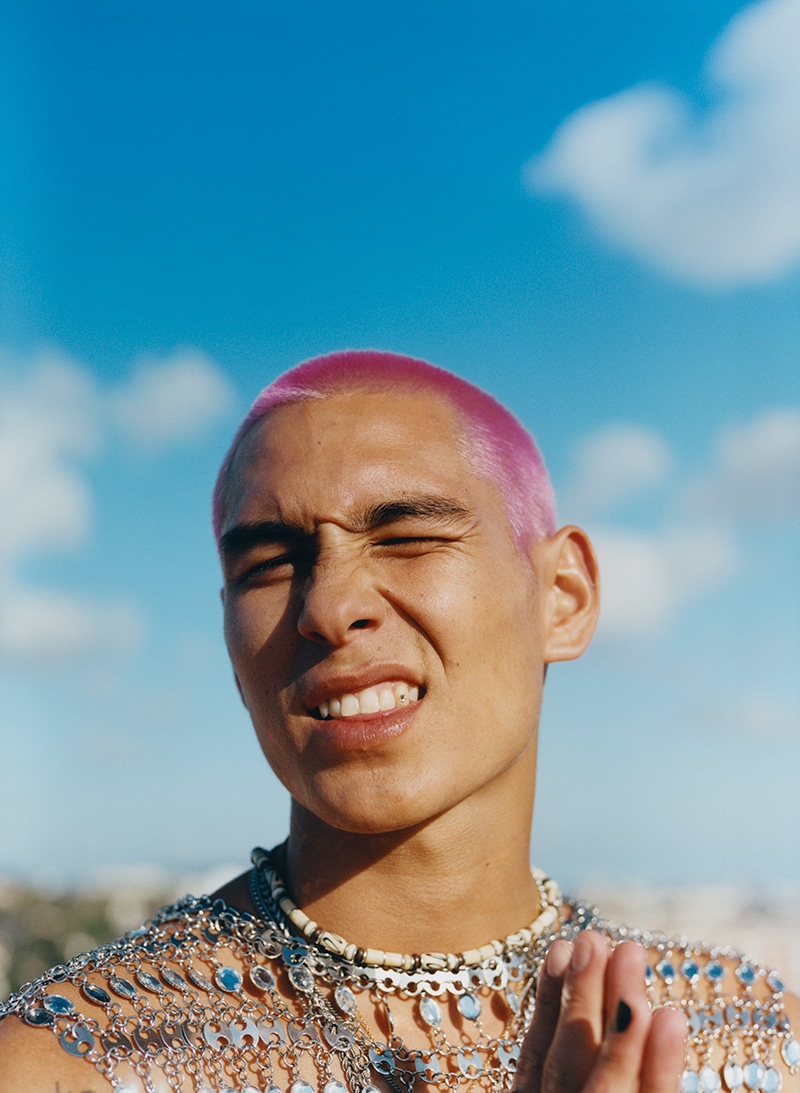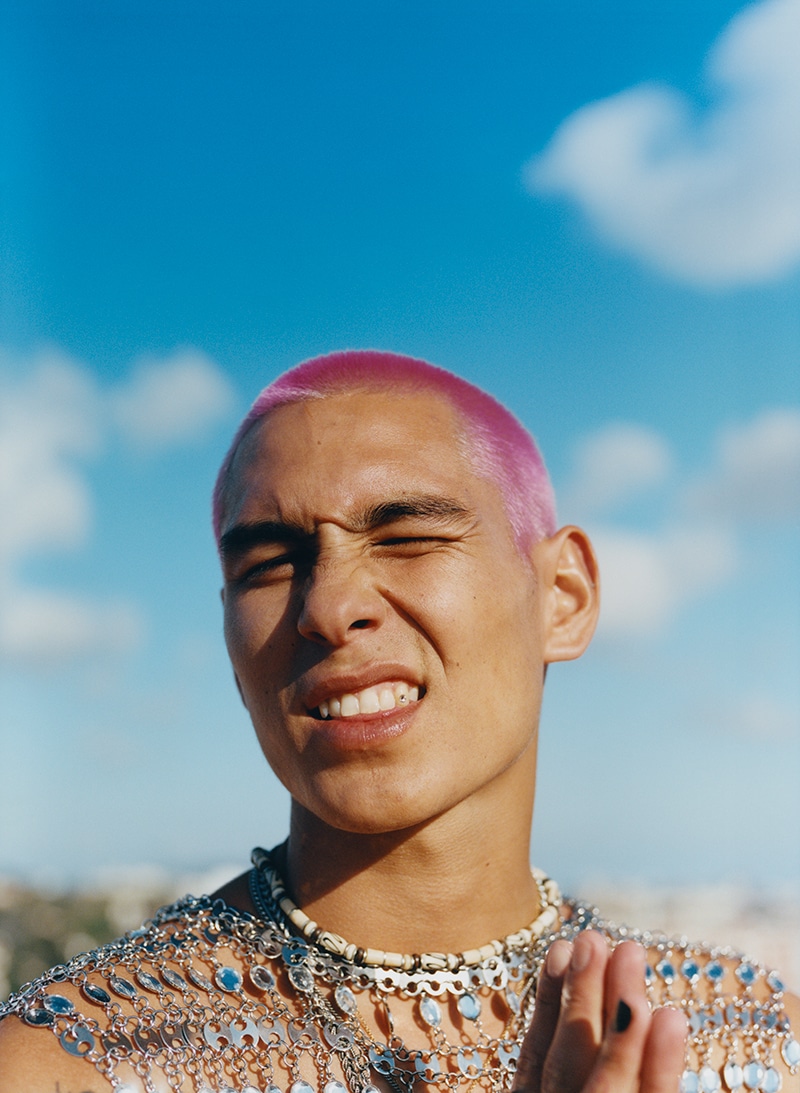 Evan Mock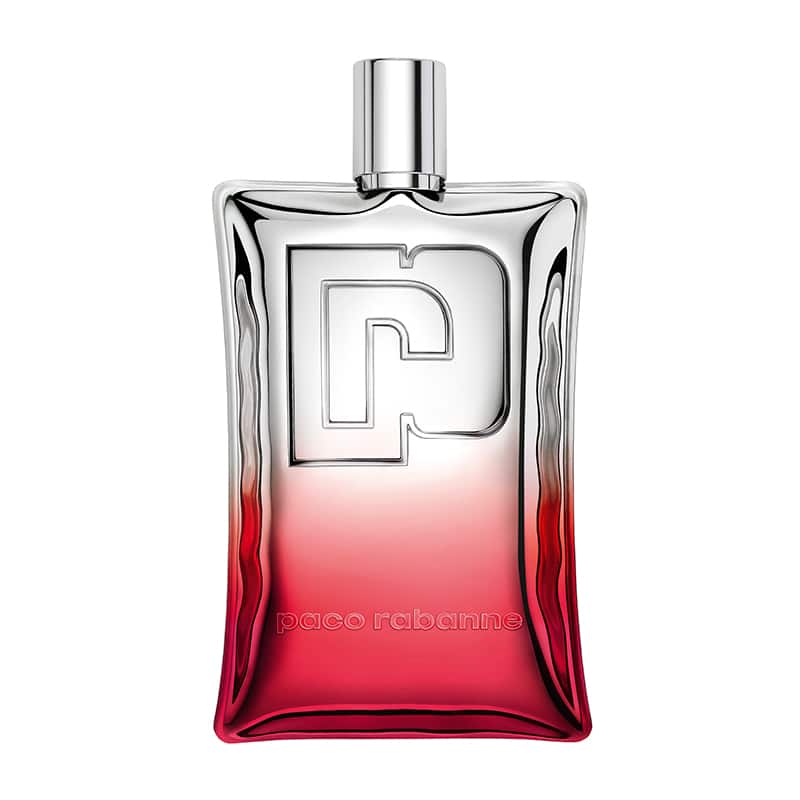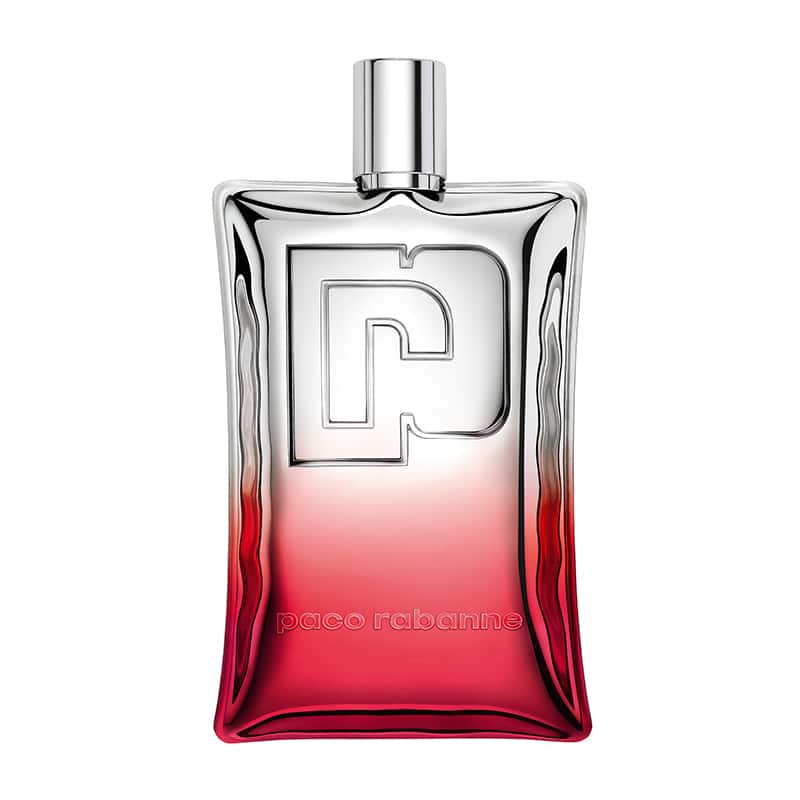 Pacollection. Erotic Me
In Erotic Me, made by Quentin Bisch, a regular collaborator of Mugler or Missoni, we find a broth of an overflowing sensuality made with sinuous leather motes that is accompanied by a flower as heady as exotic called Osmanto, originally from China whose aroma reminds of peach, apricot, and a very smoky whiskey. Finally, it also has a touch of incense, luxurious and distant, and creamy and hot milk. A bomb of hot provocation, a passionate experience, just like making love on a winter night in front of a fireplace and on a fur carpet. The face that incarnates this fragrance is the it-boy, the Hawaiian skater and surfer Evan Mock who can be seen on and off the catwalk in most of the relevant fashion shows of the fashion week. The twenty-two years old model has thousands of followers on social media and a successful Tumblr account "Hello from Hawaii". His personality and unique style has lead him to work for such influential names like Virgil Abloh.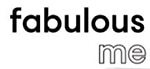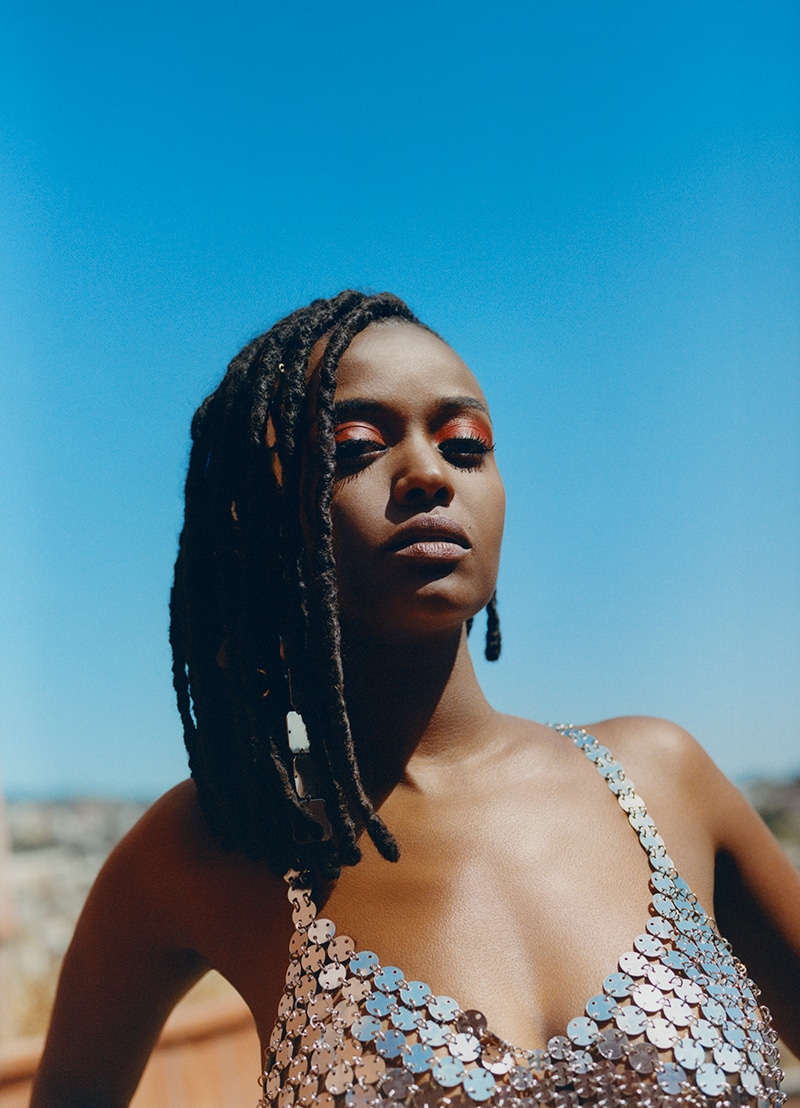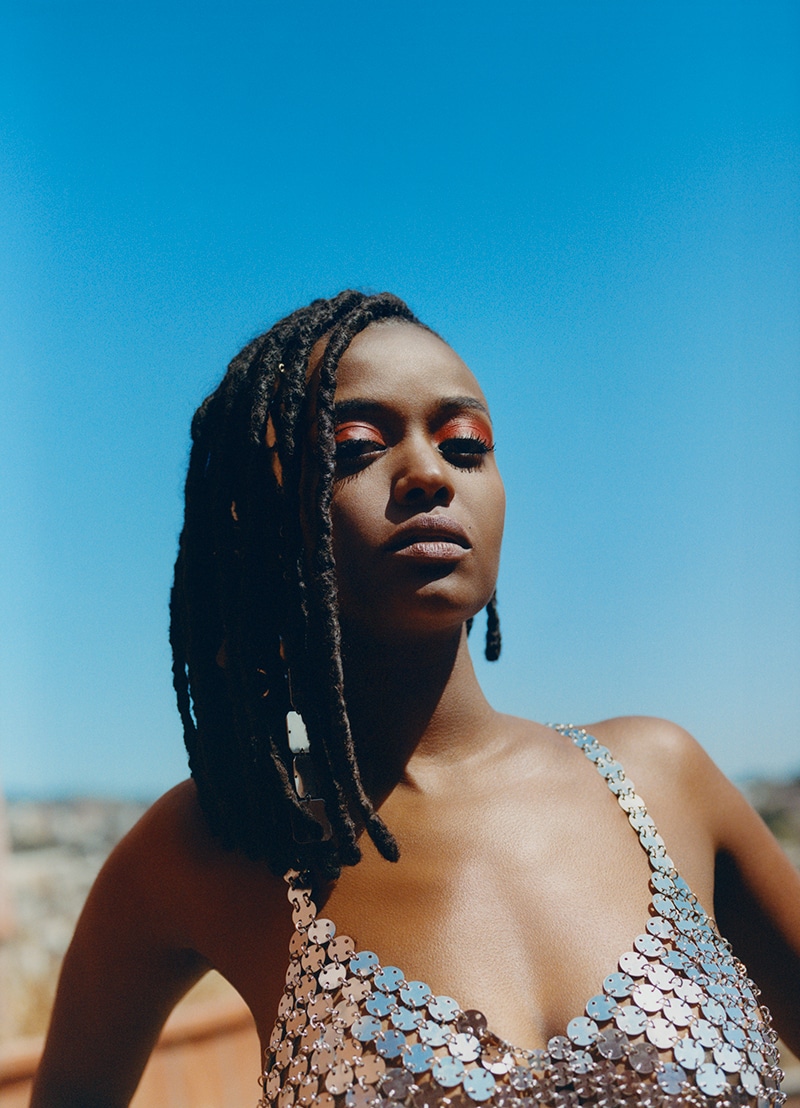 Kelela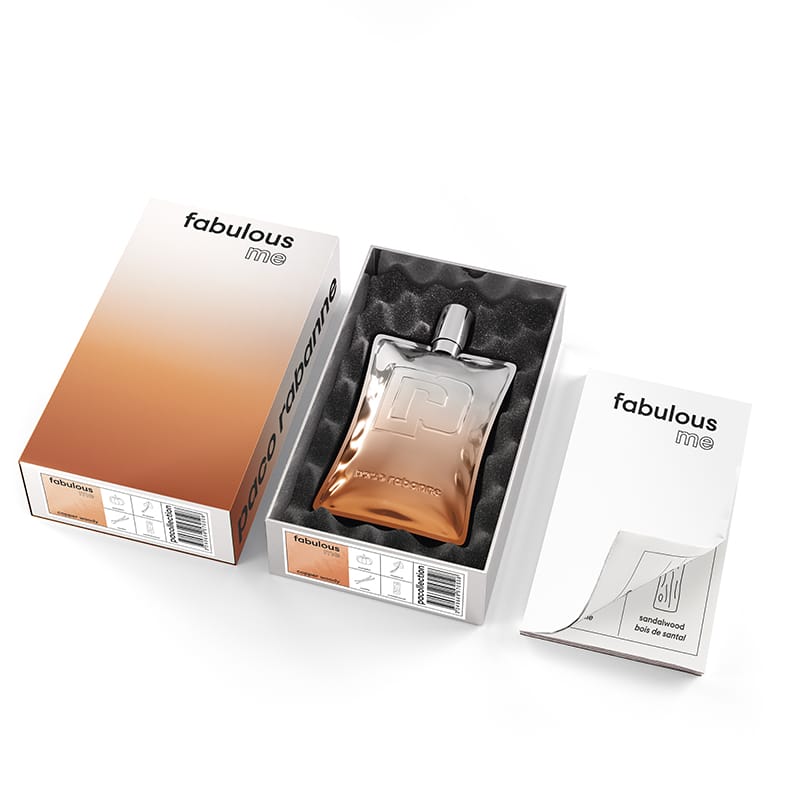 Pacollection. Fabulous Me.
Alienor Massenet, a regular at Memo Paris, has built a fantasy forest in order to create Fabulous Me, where sandalwood prevails, so lush and opulent with always a naughty and sour note of pumpkin. Vanilla also brings a slightly childish and sweet touch to this mix as imaginative as martian but always attractive. Kelela is the one in charge of personifying the fabulous spirit of Fabulous Me while she is still enjoying her music triumph. Her acclaimed album "Take Me Apart" was celebrated by critics and public unanimously for its great innovation and fierce and forceful lyrics about the end of romance.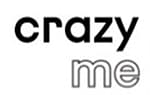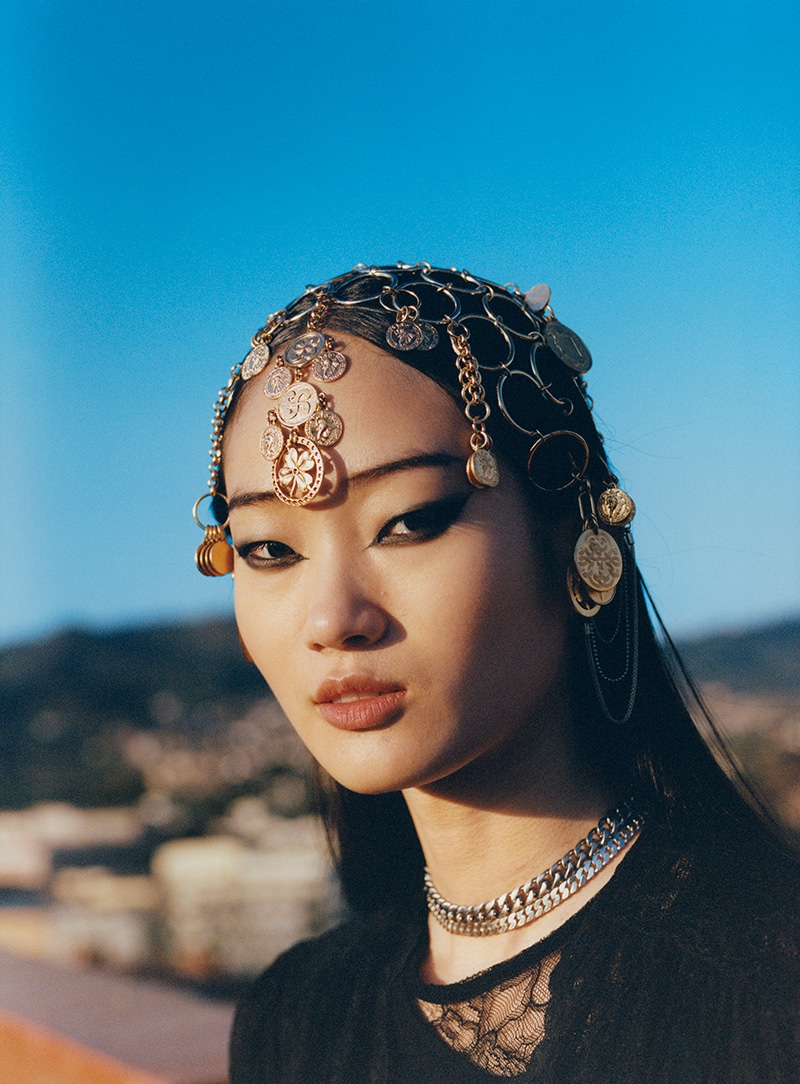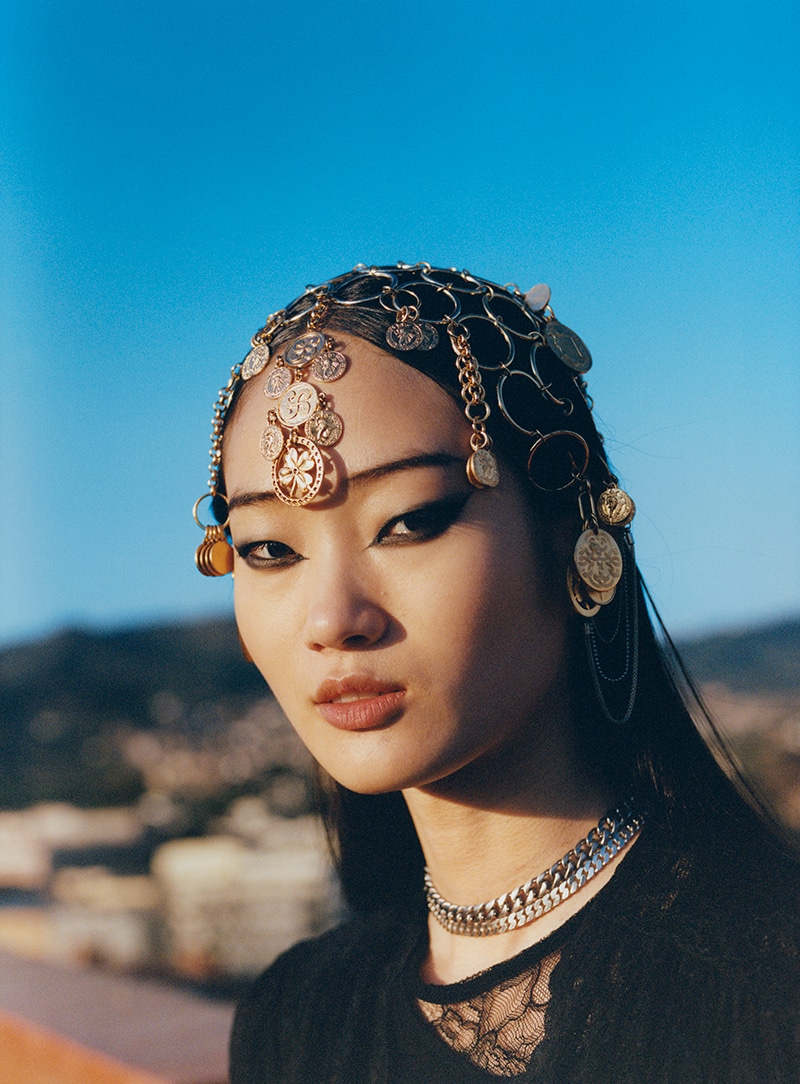 Hyunji Shin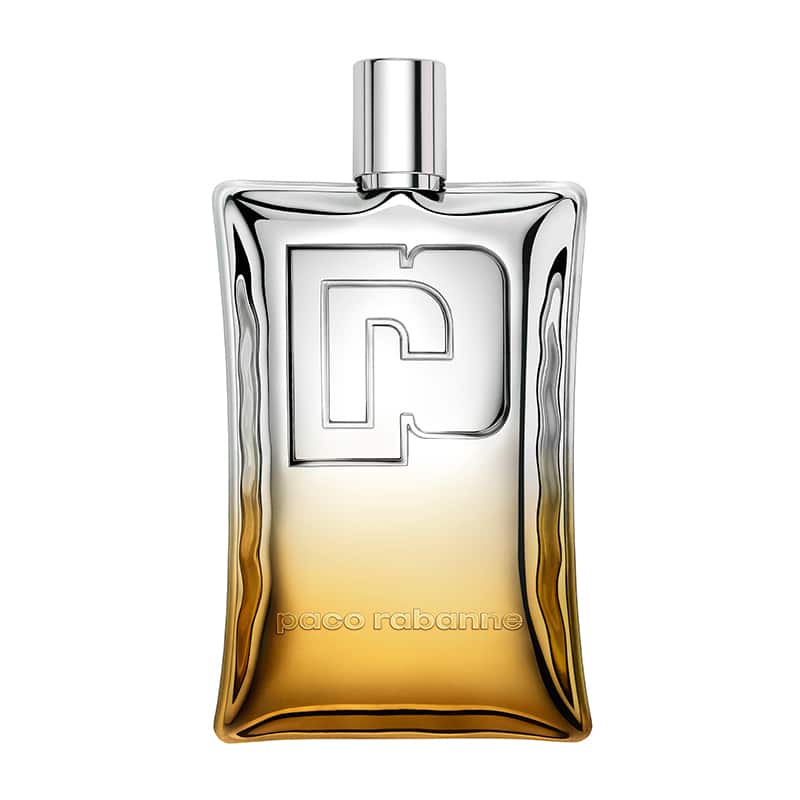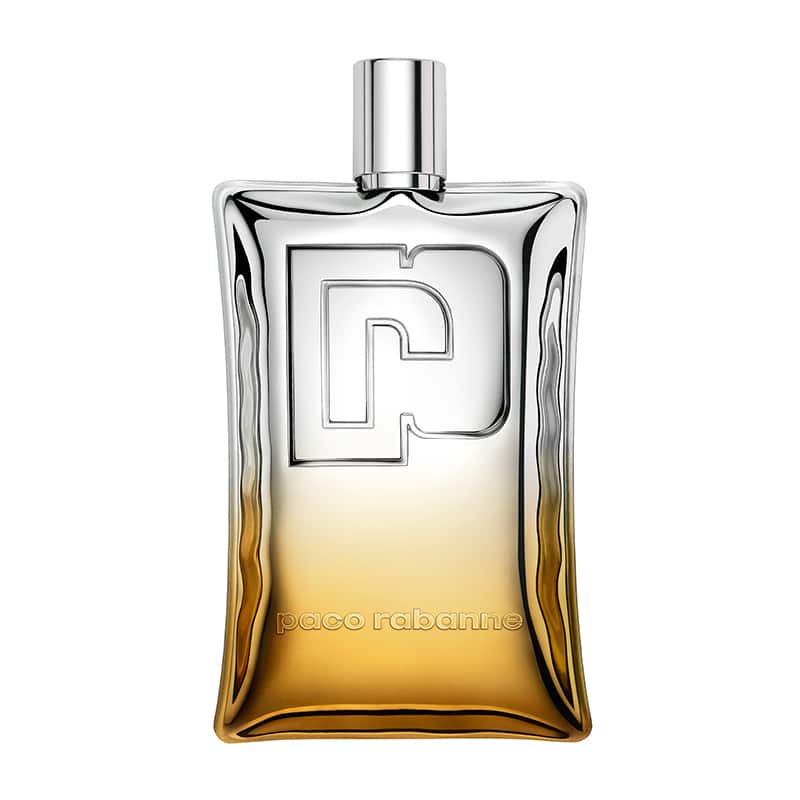 Pacollection. Crazy Me
Massenet has also been part of Crazy Me generating a wonderful spring explosion with a flowery fragrance composed of mimosa, wasabi, wood, and sandalwood. An unthinkable and bold mix reminiscent of a shower of petals under the sun or a fruity cocktail in the middle of summer. And with her crazy style and charisma, the perfect choice to give life to this creation is the Asian model Hyunji Shin who has appeared on the cover of such prestigious publications as Harper's Bazaar, W Magazine or Vogue Korea.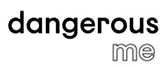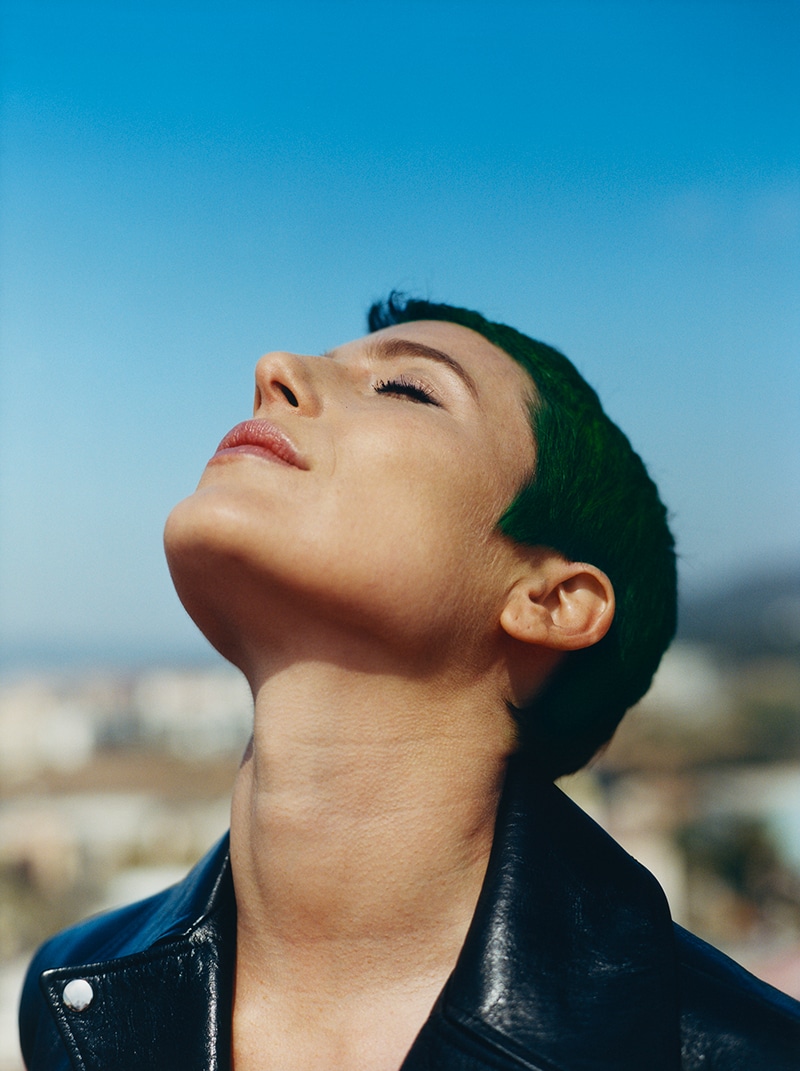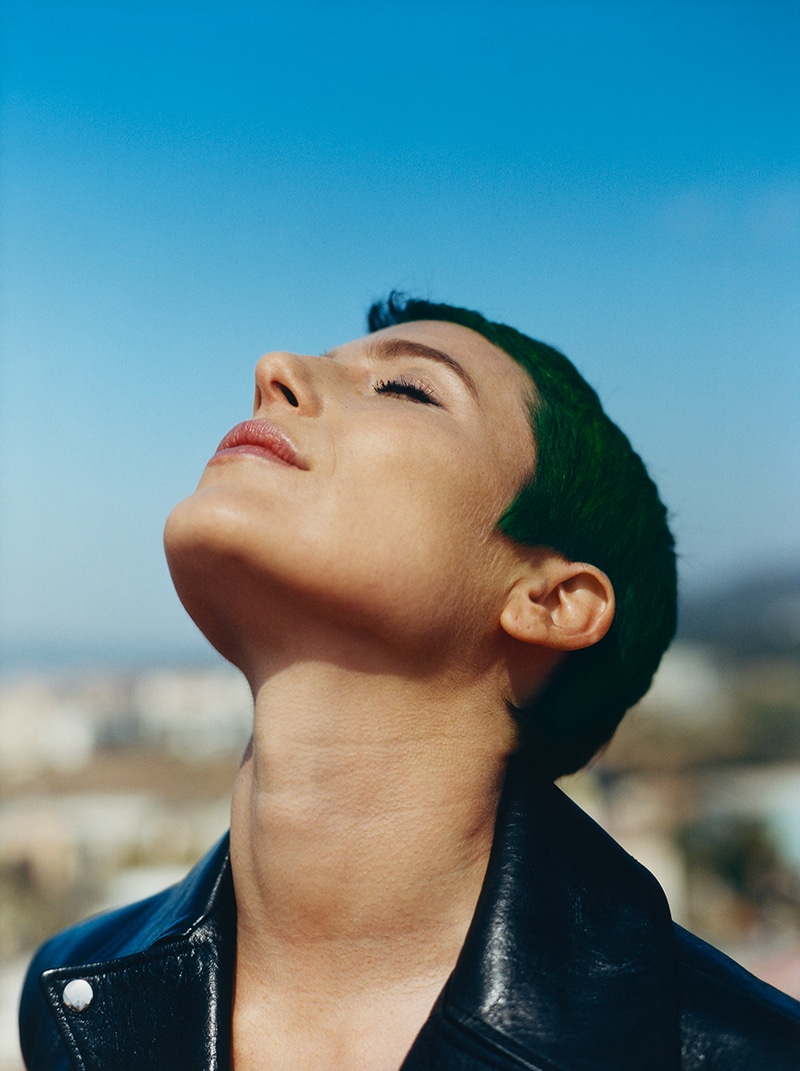 Dree Hemingway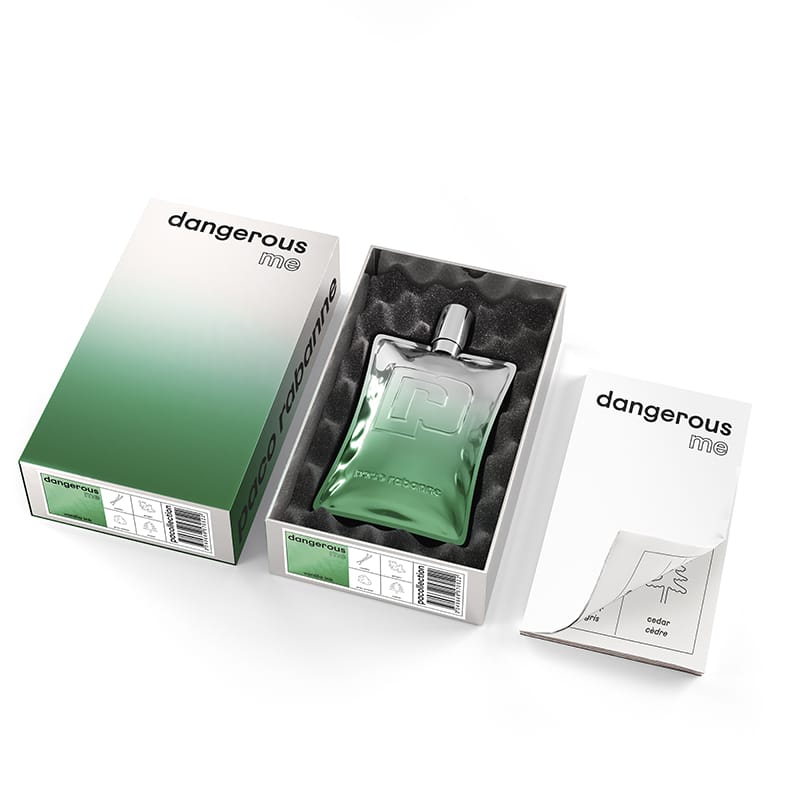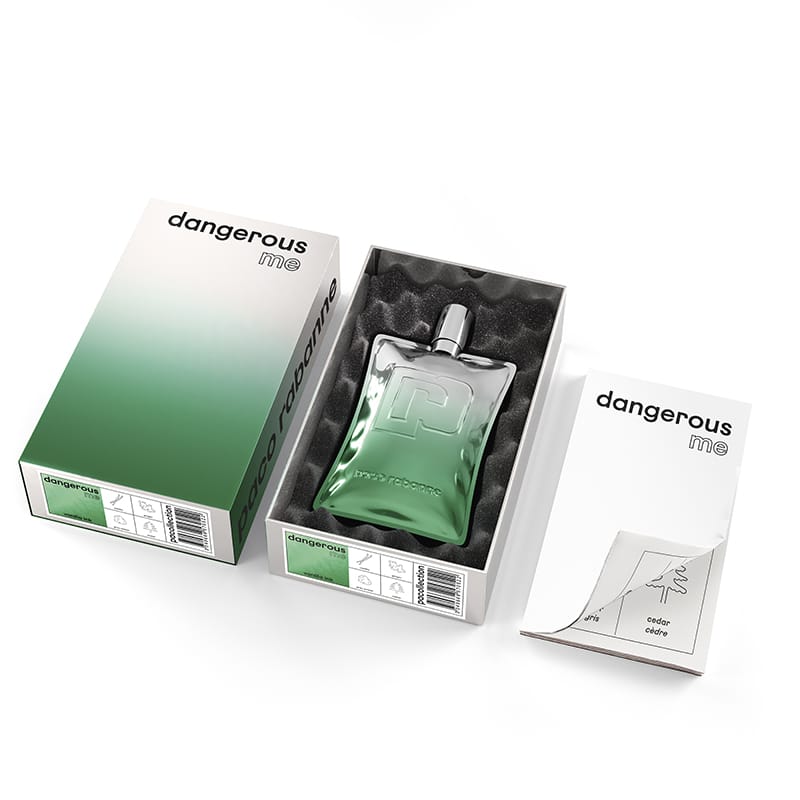 Pacollection. Dangerous Me
Essential in Firmenich, Marie Salamagne has created fragrances for Alaia or Ateliers des Ors. This time she is responsible for delighting us with Dangerous Me that also mixes vanilla with gray amber, ginger and cedar to give birth to a sensual and sexual potion, powerful but sweet at the same time. Like the ink engraved on soft and warm skin, Dangerous Me takes the form of the always magnetic Dree Hemingway friend of the house and the previous face of Lady Million. With extensive work behind her backs in the indie film scene and countless fashion campaigns, Dree, such an angelic rebel, perfectly represents the impulsive and fun message that Dangerous Me seeks to convey.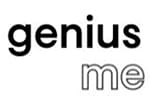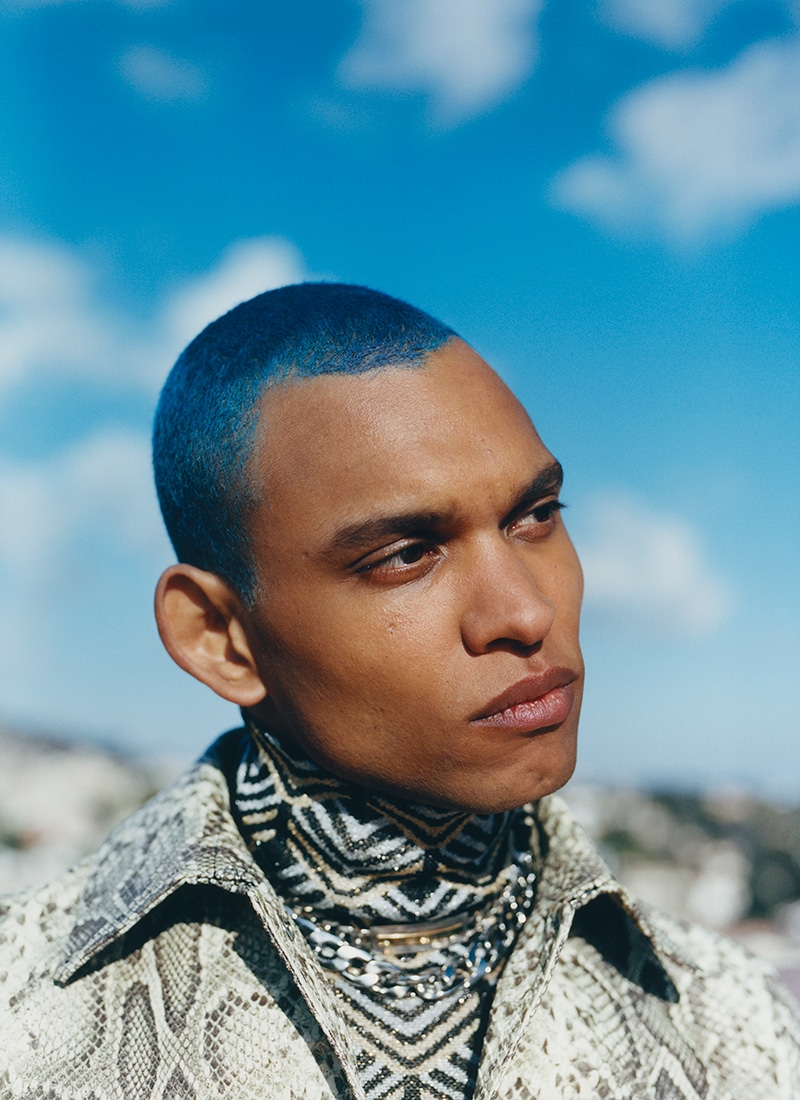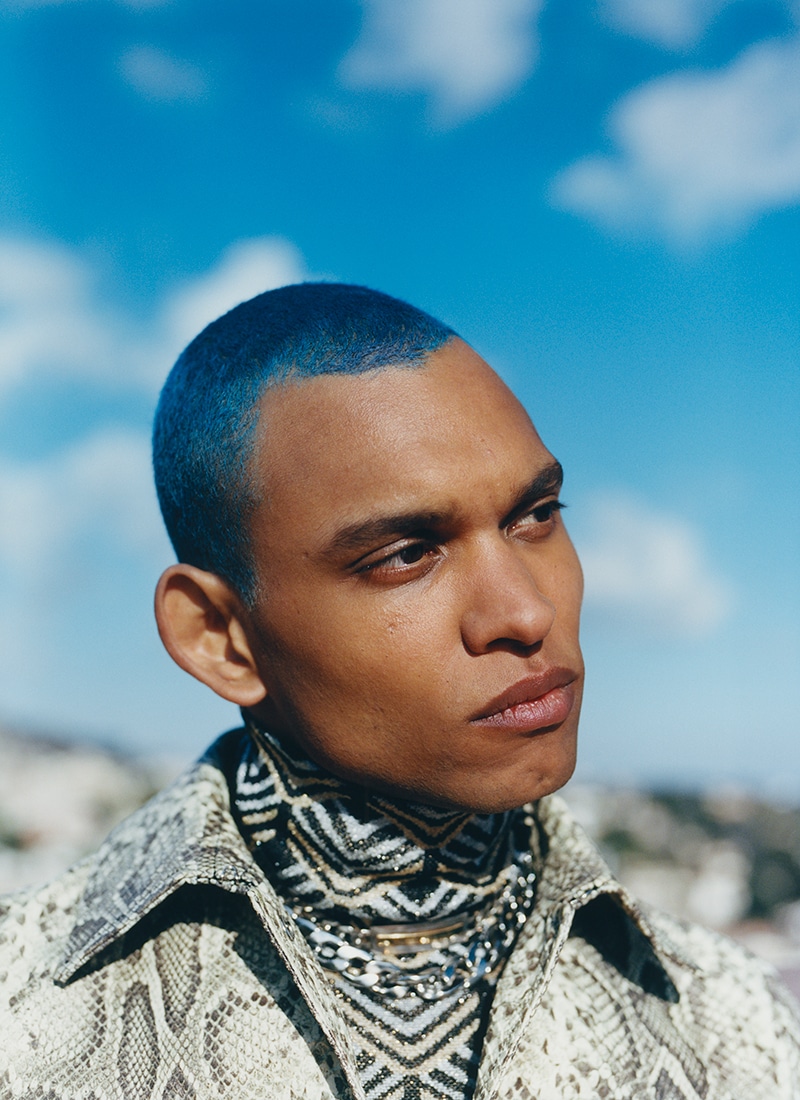 Bambounou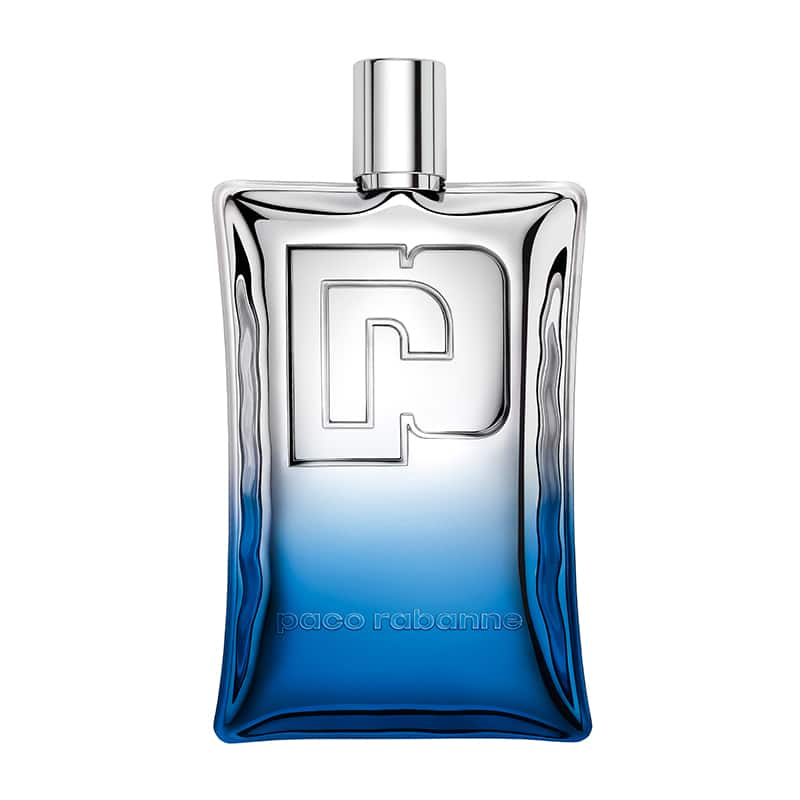 Pacollection. Genius Me
Much more different represents the mixture devised by the perfumer genius Dominique Ropion who has already demonstrated his genius by collaborating in the hit number one of the fragrances of Rabbane, One Million. This time, Ropion opts for a powerful combination of citruses such as orange mixed with rosemary raised to its maximum fruity expression, managing to bristle the skin just like a whisper or a kiss on the neck. Moss and a breath of Crystal Fizz mitigate this powerful blend by providing a more homemade, comforting and leisurely touch. Who could be better than a virtuous DJ like Bambounou to represent Genius Me? A young music producer who triumphs in the club scene, perfectly managing musical styles such as dubster, industrial techno or minimalist electro-funk.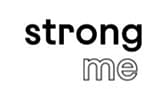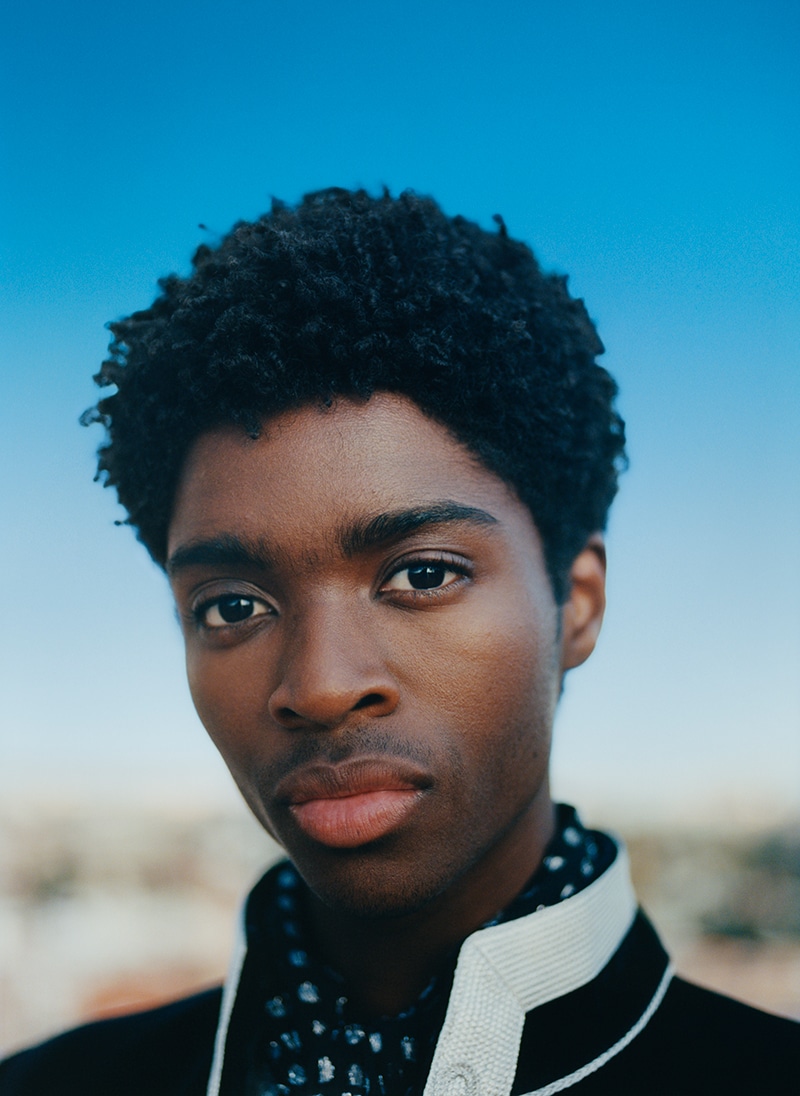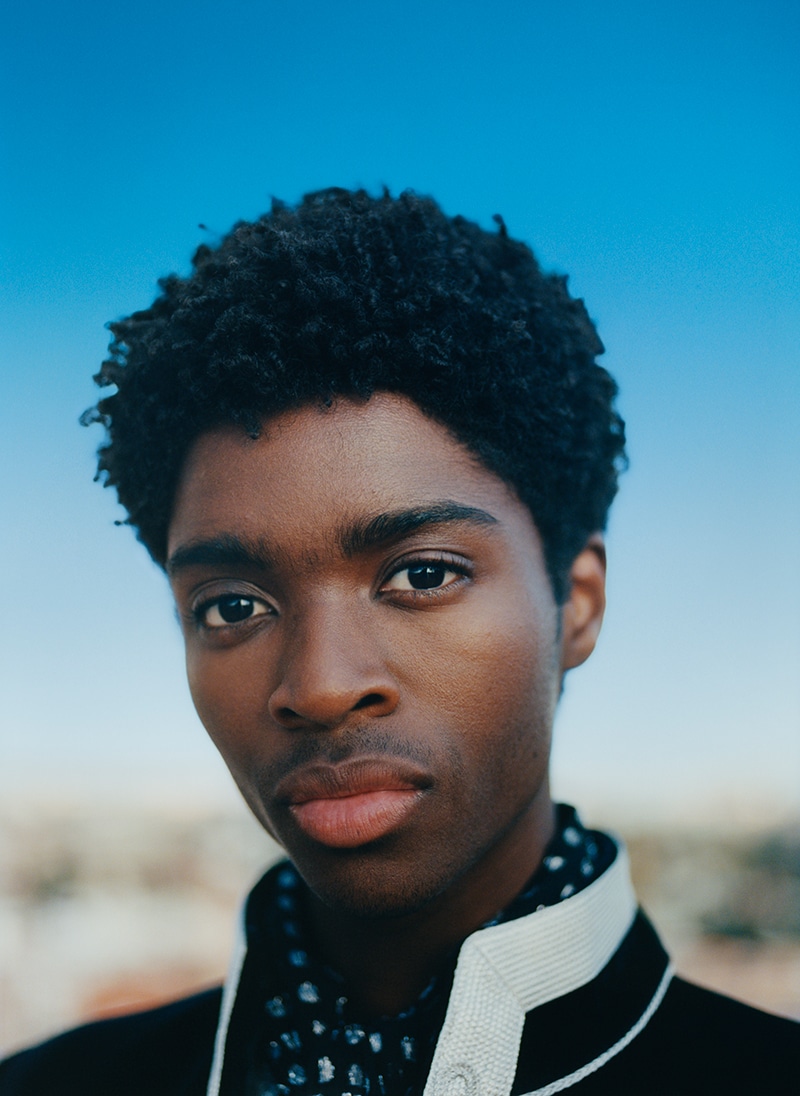 Alton Mason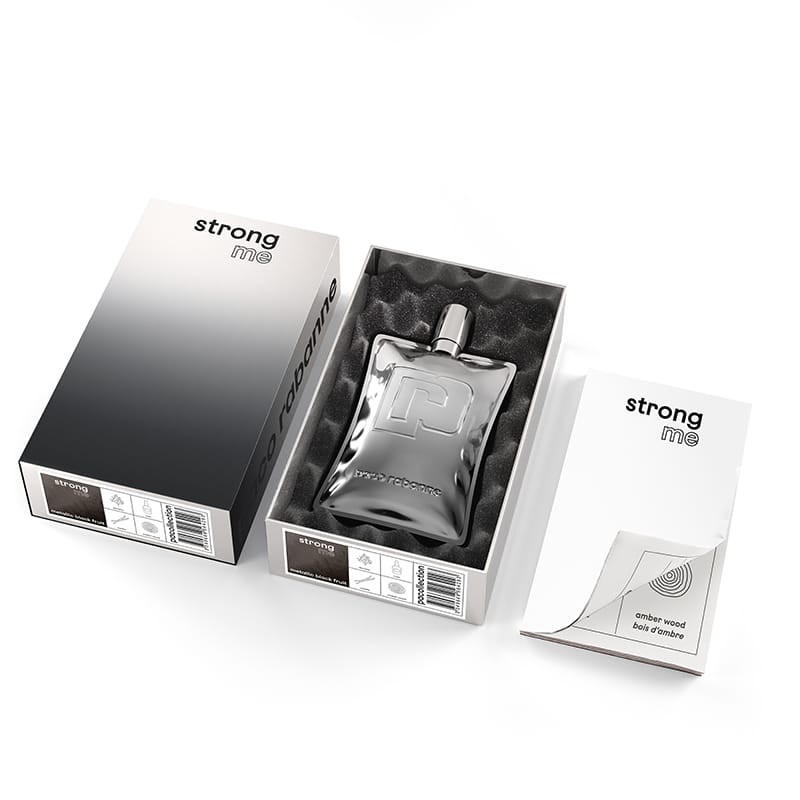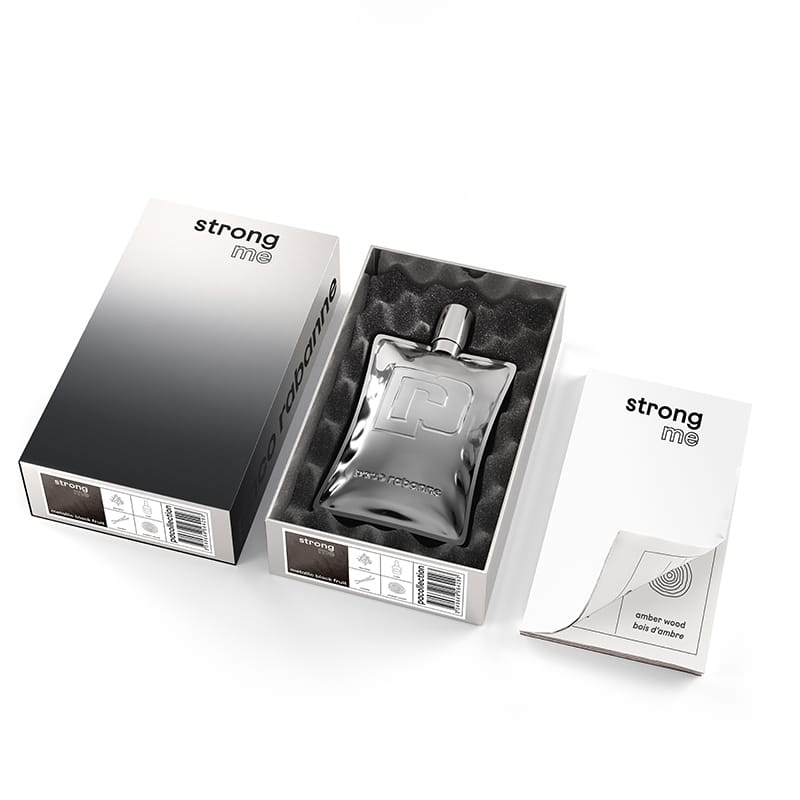 Pacollection. Strong Me
Finally, the creator of new sensations, Fabrice Pellegrin, father of the oriental perfume L'Eau Duelle delights us with a liquor, literally, mixed with the strength of amber wood, the sensitivity of vanilla and the delicacy of the flower of Davana, who honors Shiva capable of inspiring spiritual romance. All of them are part of Strong Me, a mixture of erudition and completely magnetic strength that materializes in the face of Alton Mason the first male model that has walked for the Chanel house. A milestone carried out by a tireless and fighting young spirit.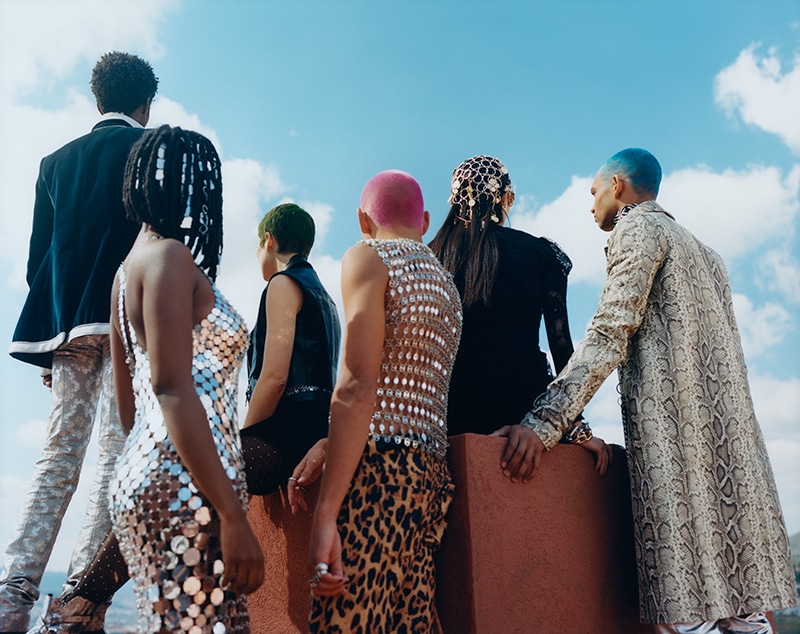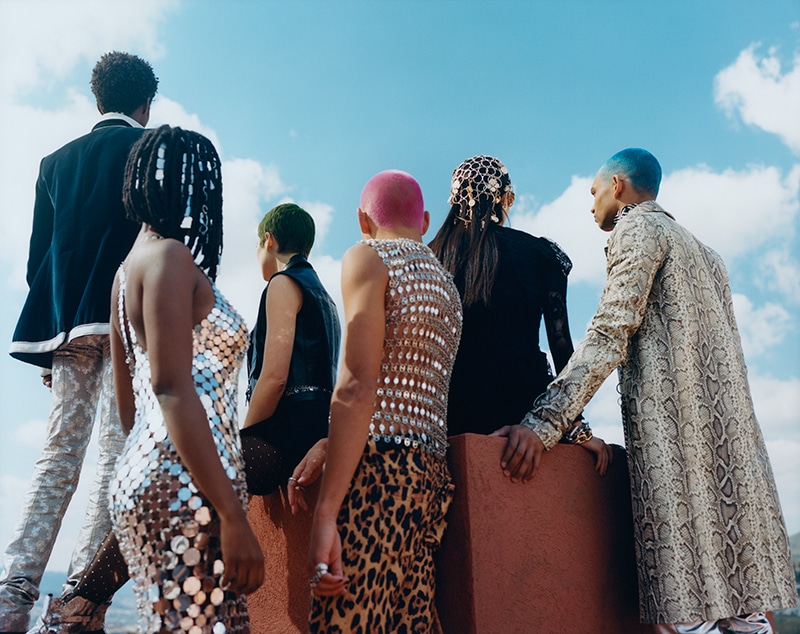 Sex, intelligence, rebellion, fierceness, style, and glamour… the perfect mix, the tastiest cocktail. Pick the one you feel your most and join the experience that also include the coolest playlist in Spotify, an amazing campaign of photos and videos captured by Stef Mitchel. These groups of promising misfits can't wait to greet you to join them and find your own path thought the never-failing Paco Rabanne. Its PACOLLECTION time, your time.
Discover more about PACOLLECTION at www.pacorabanne.com
Text by Juan Marti