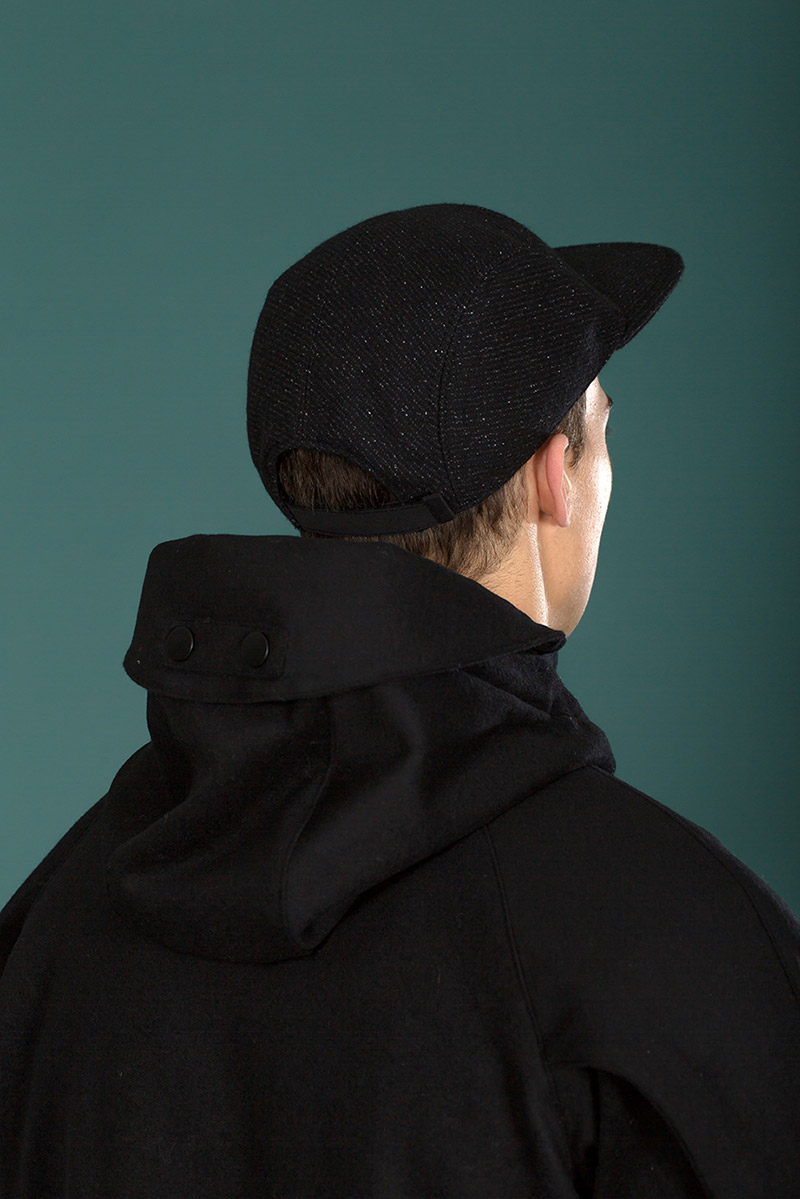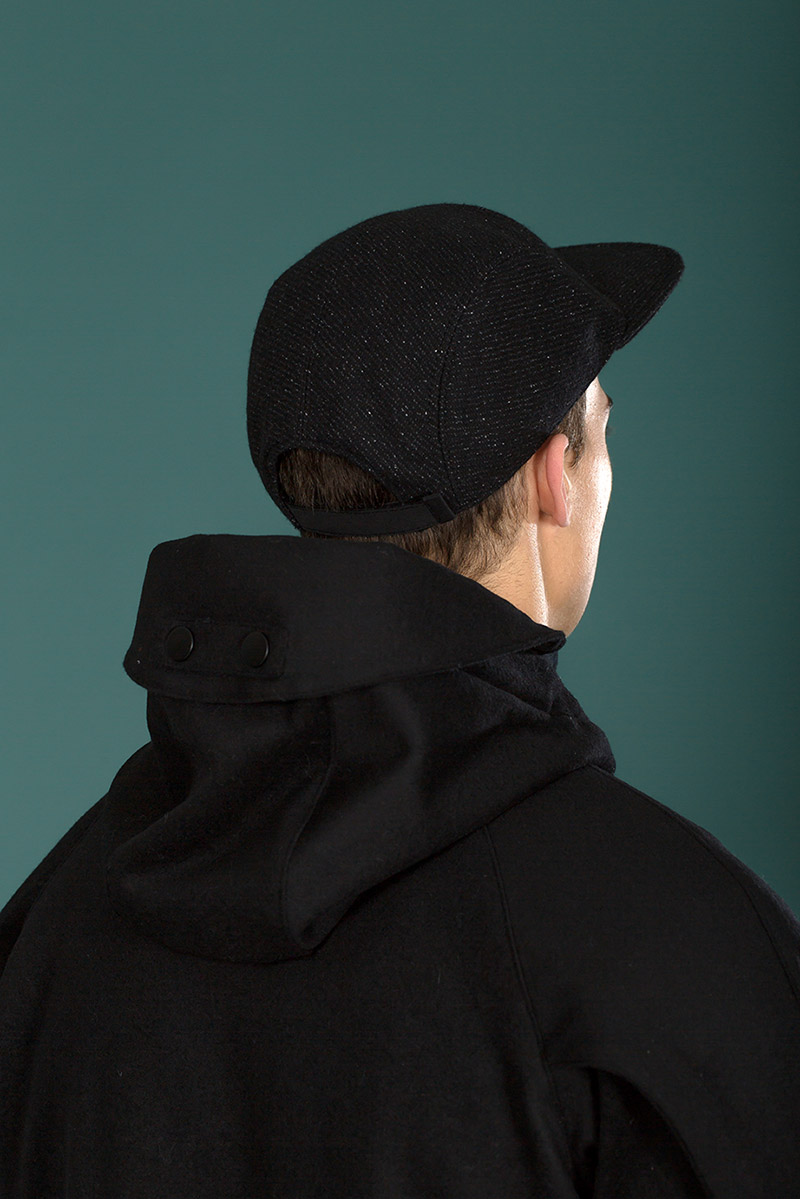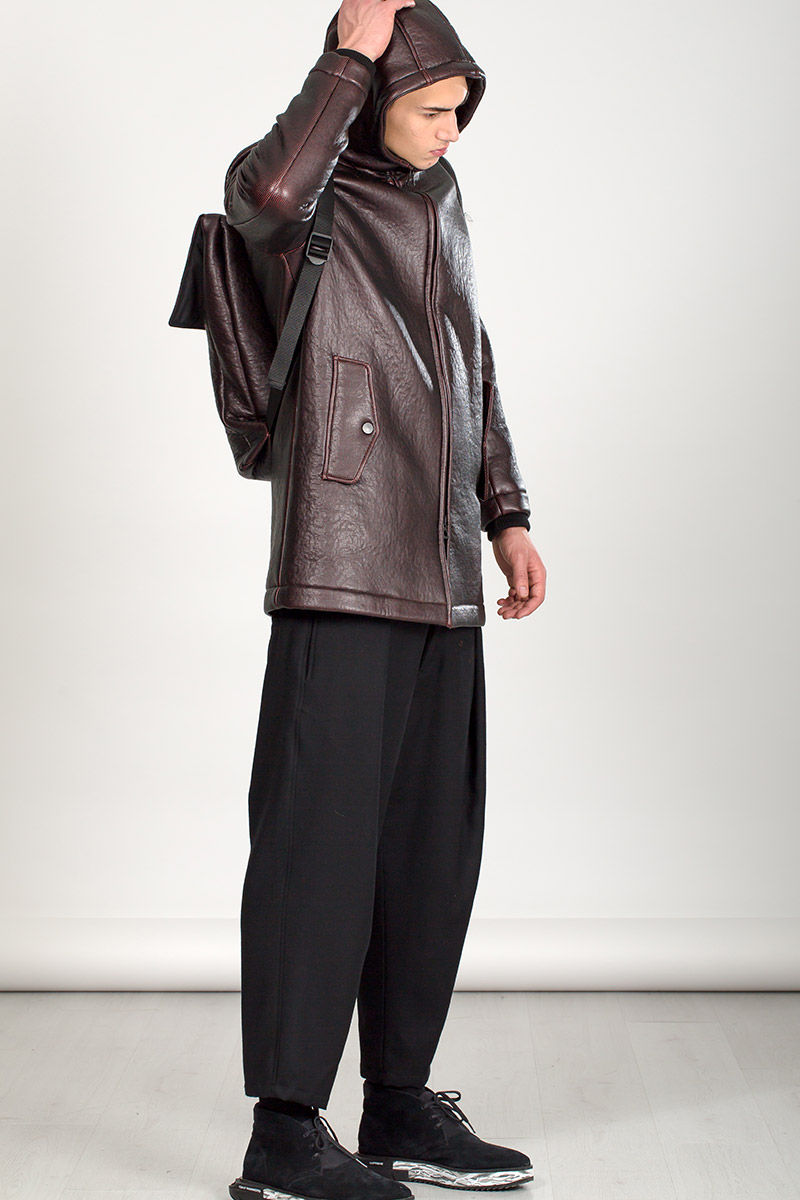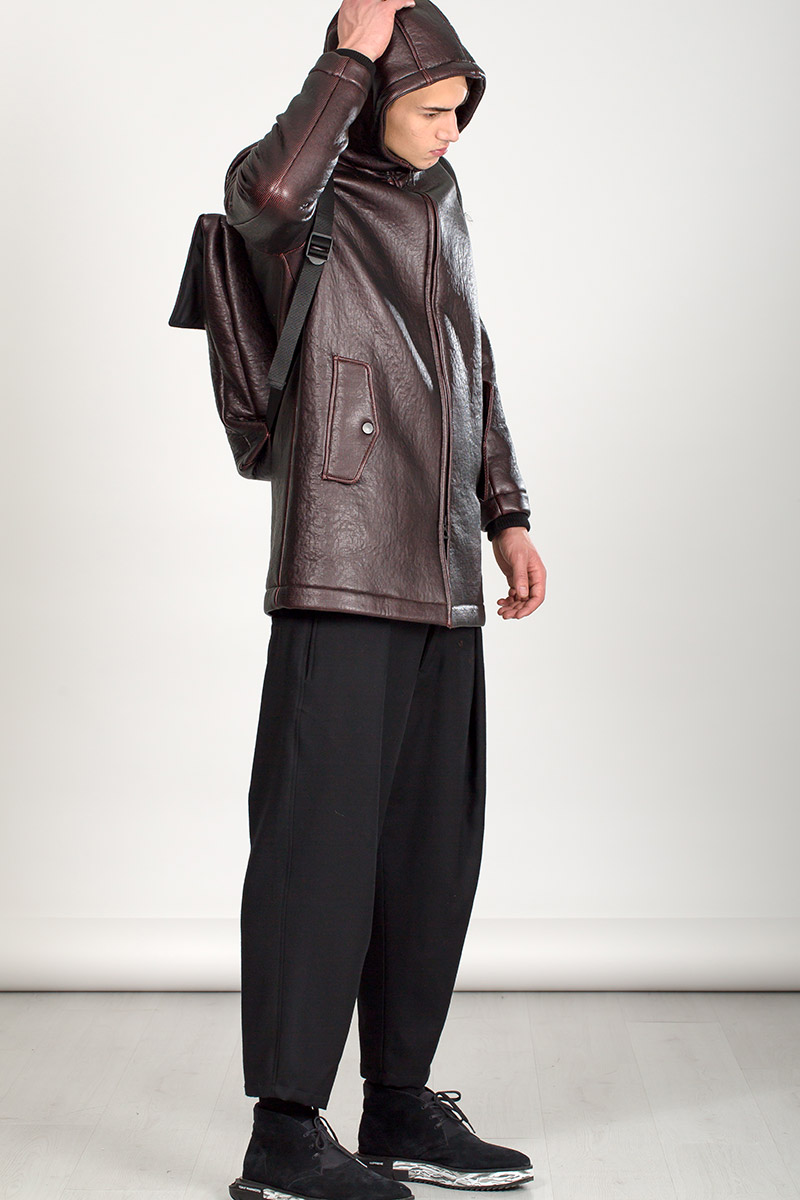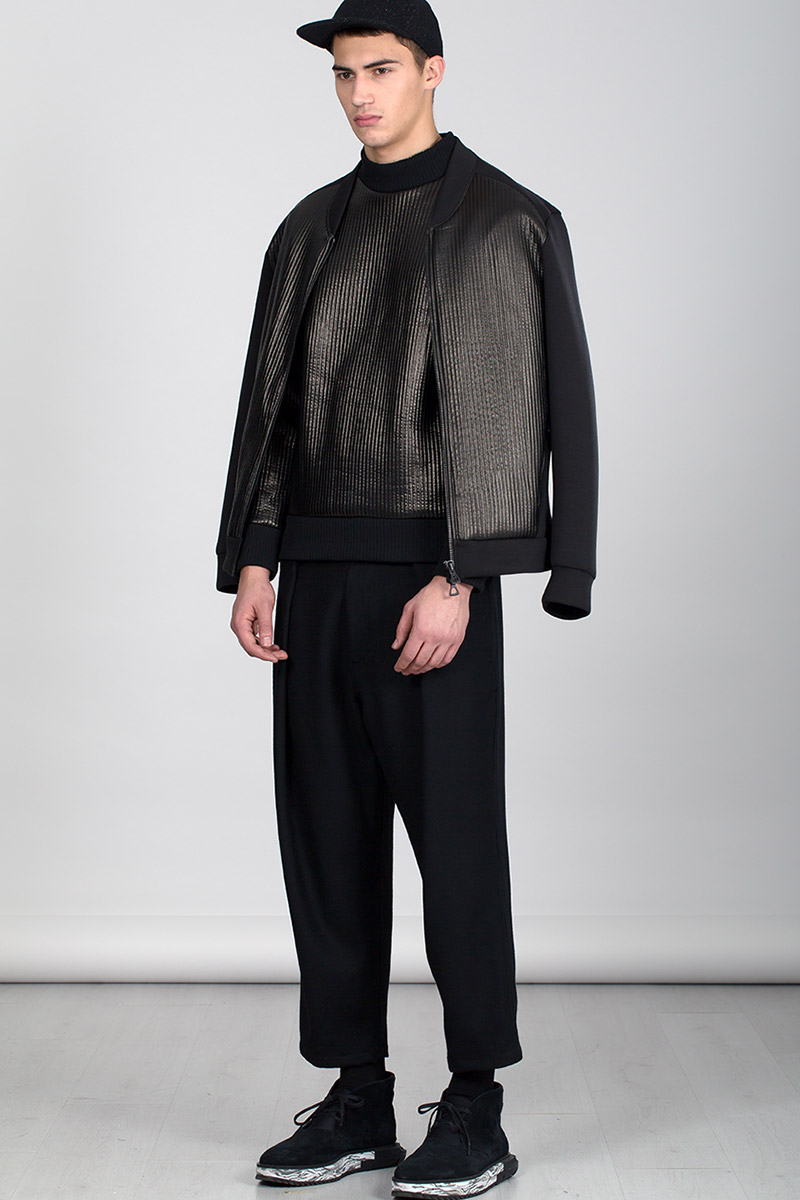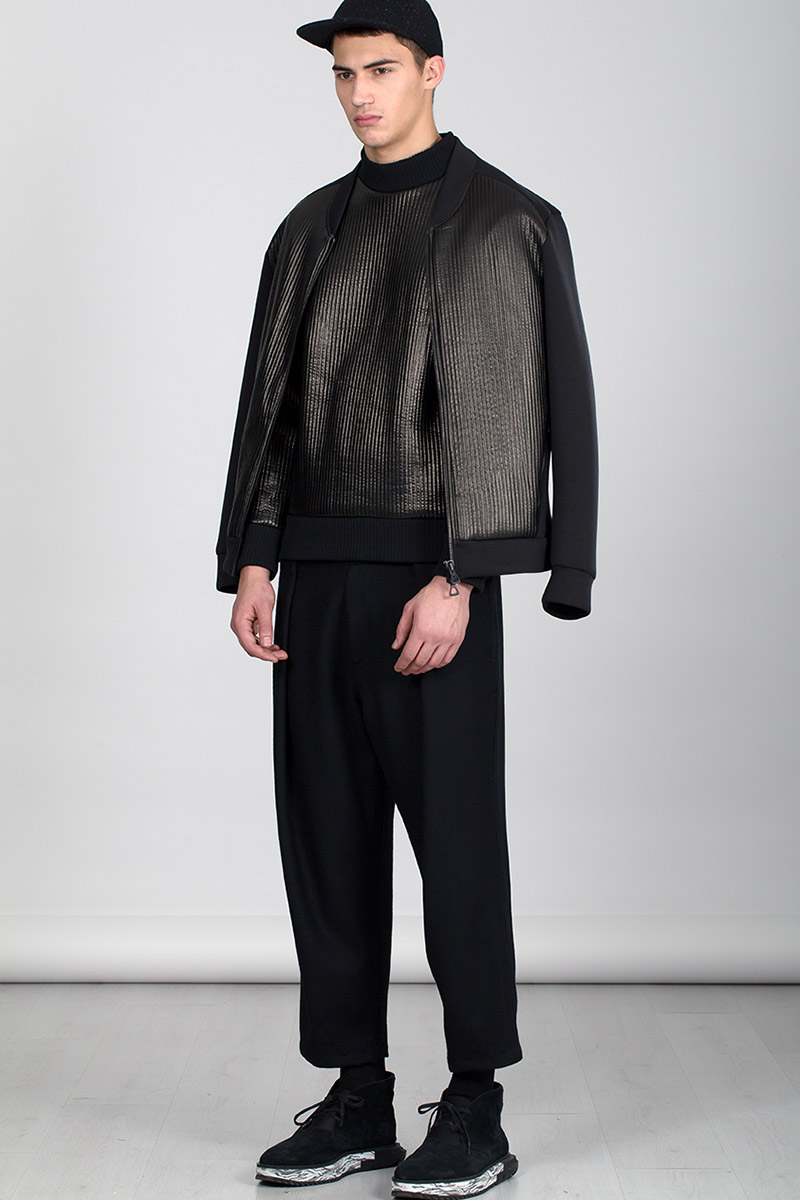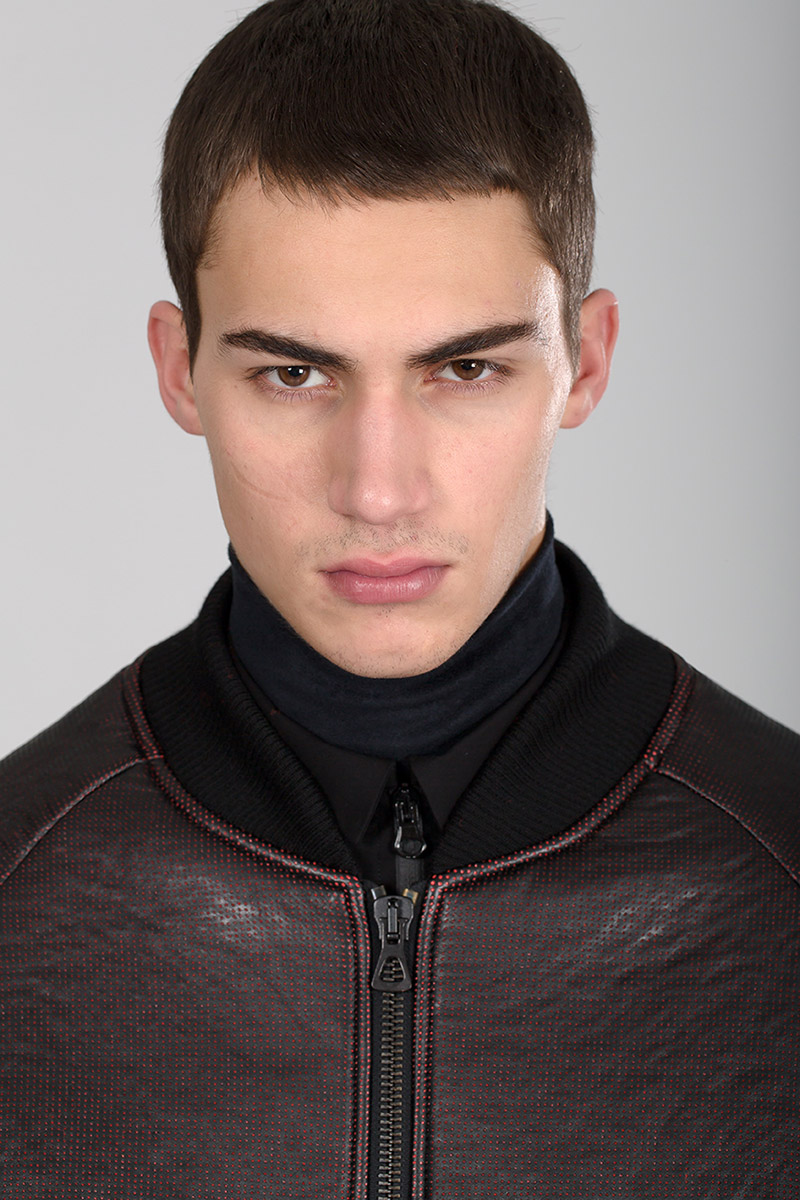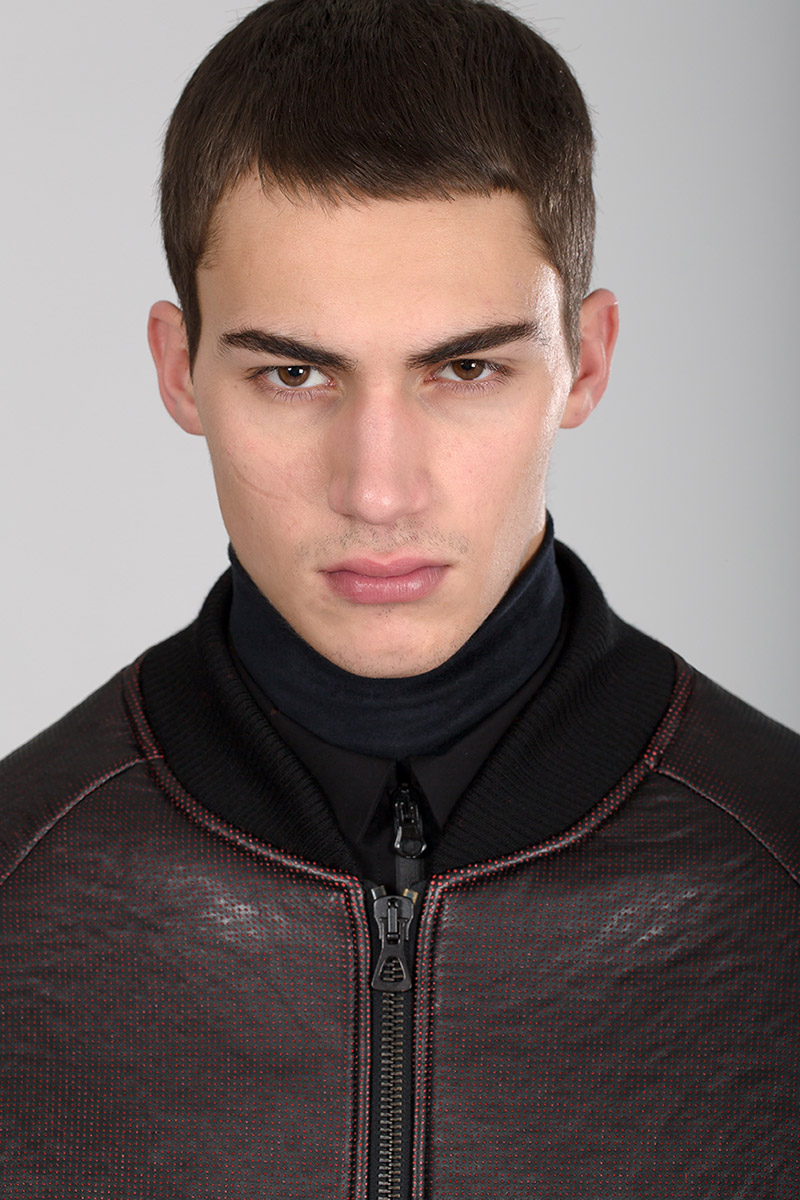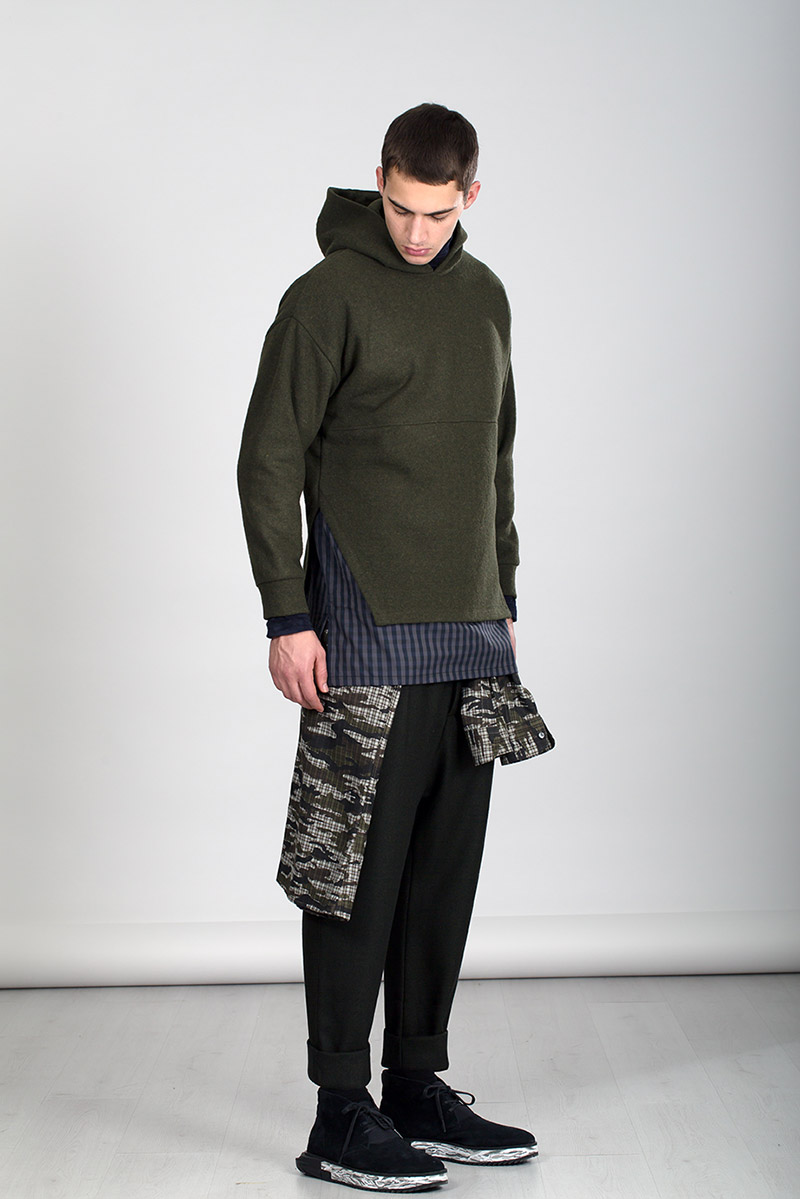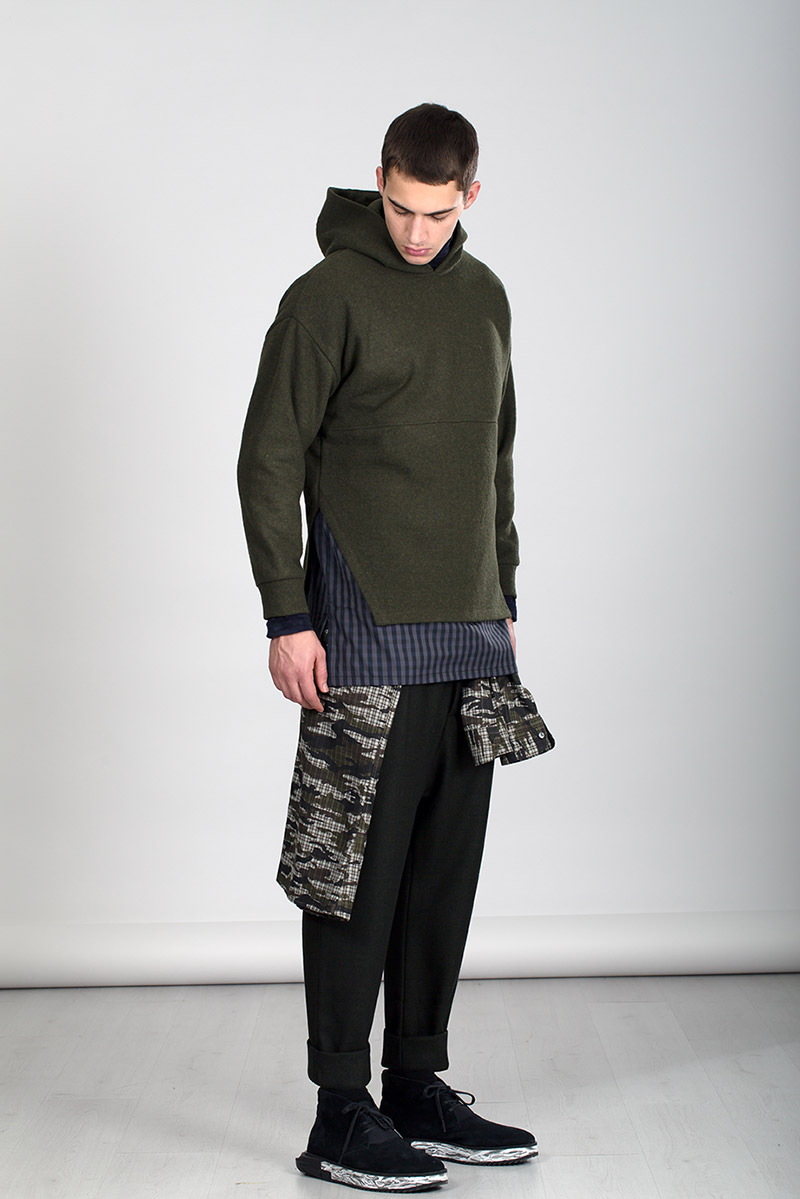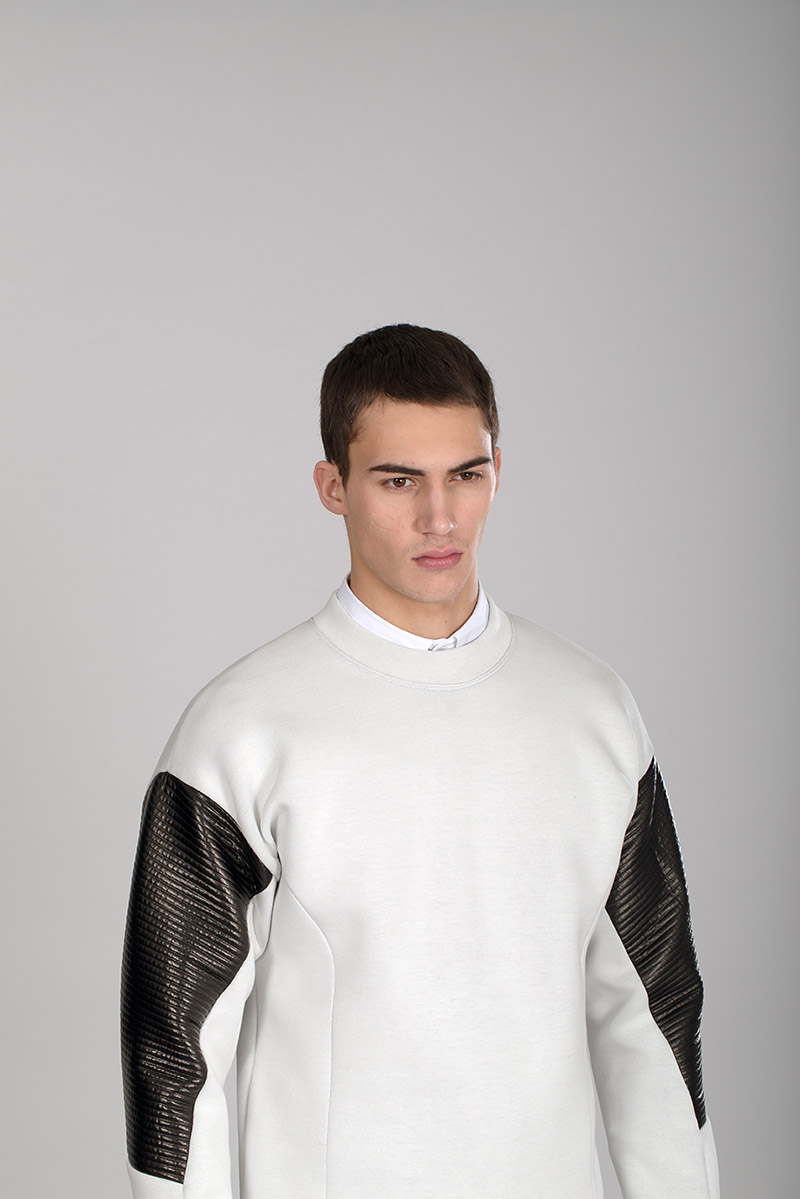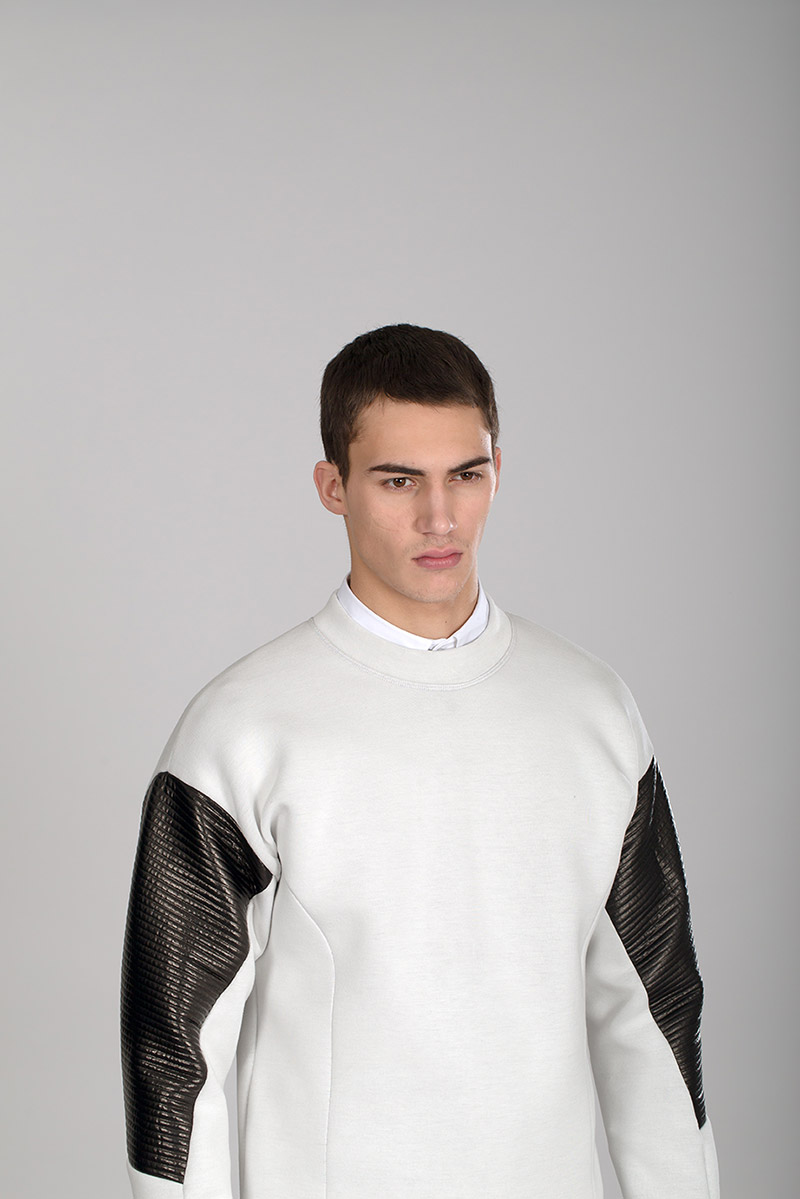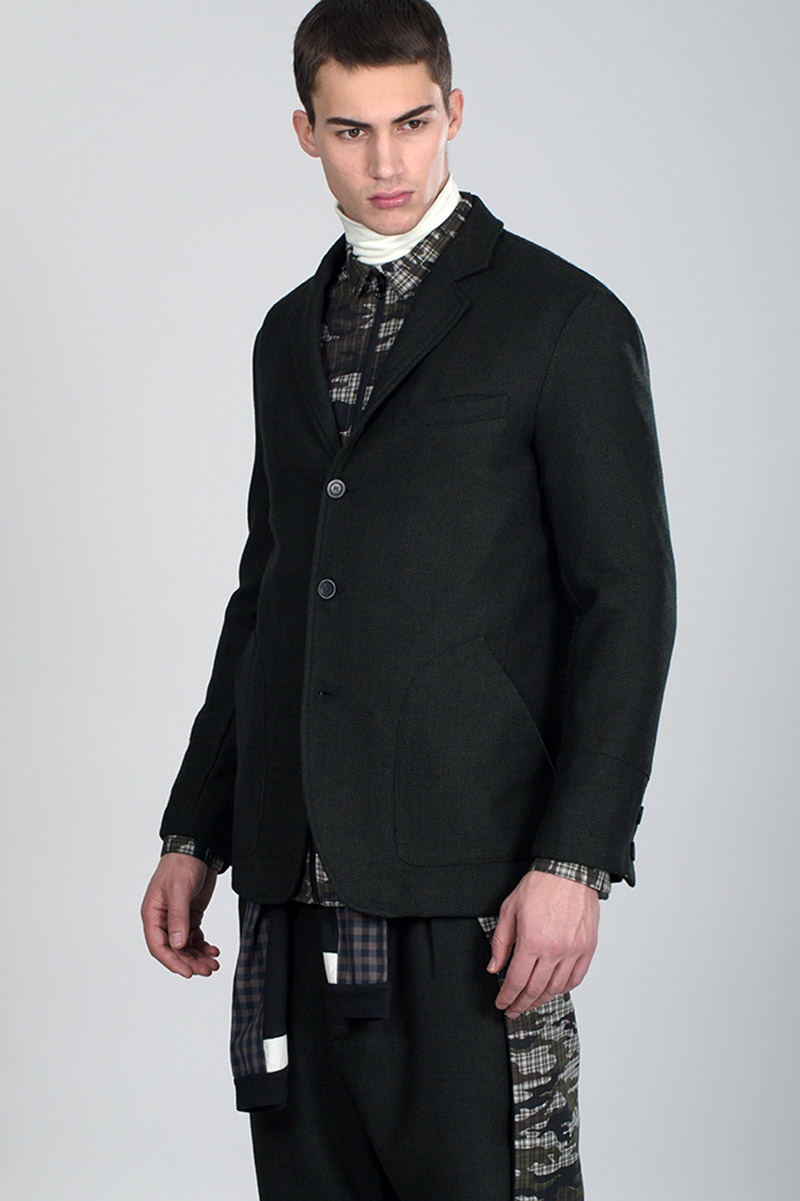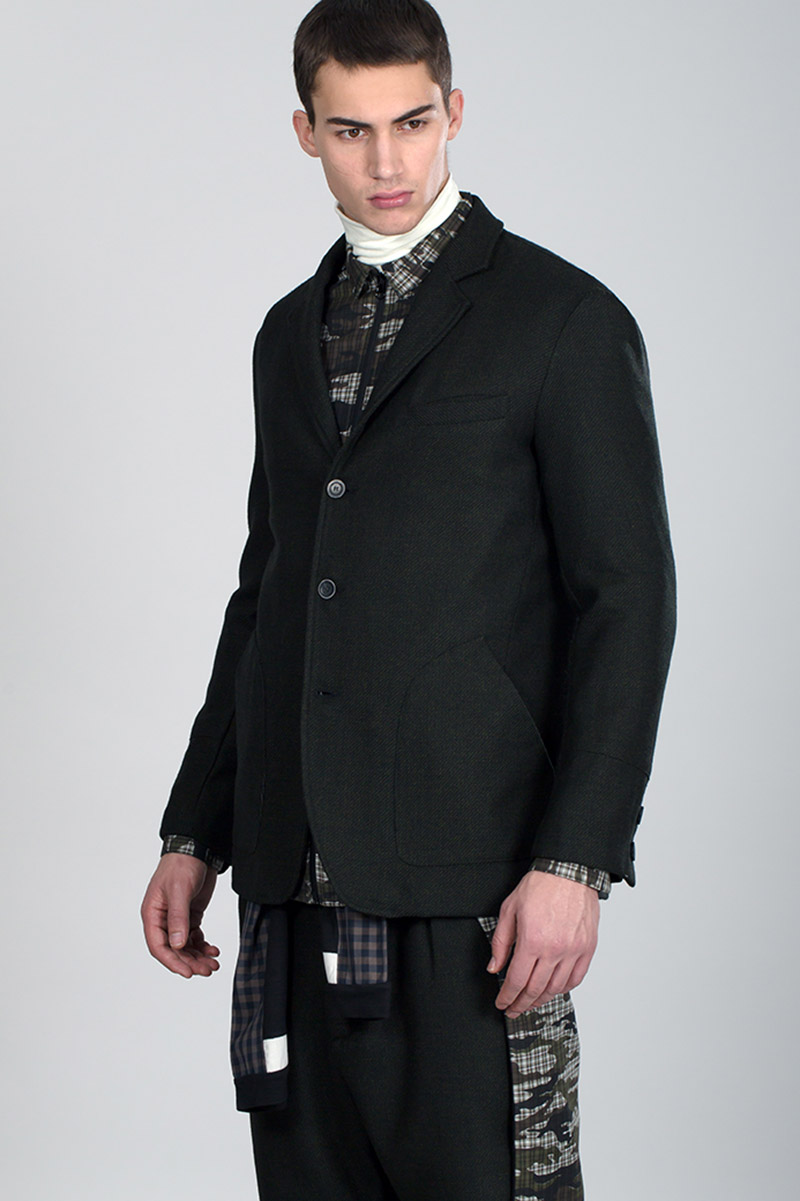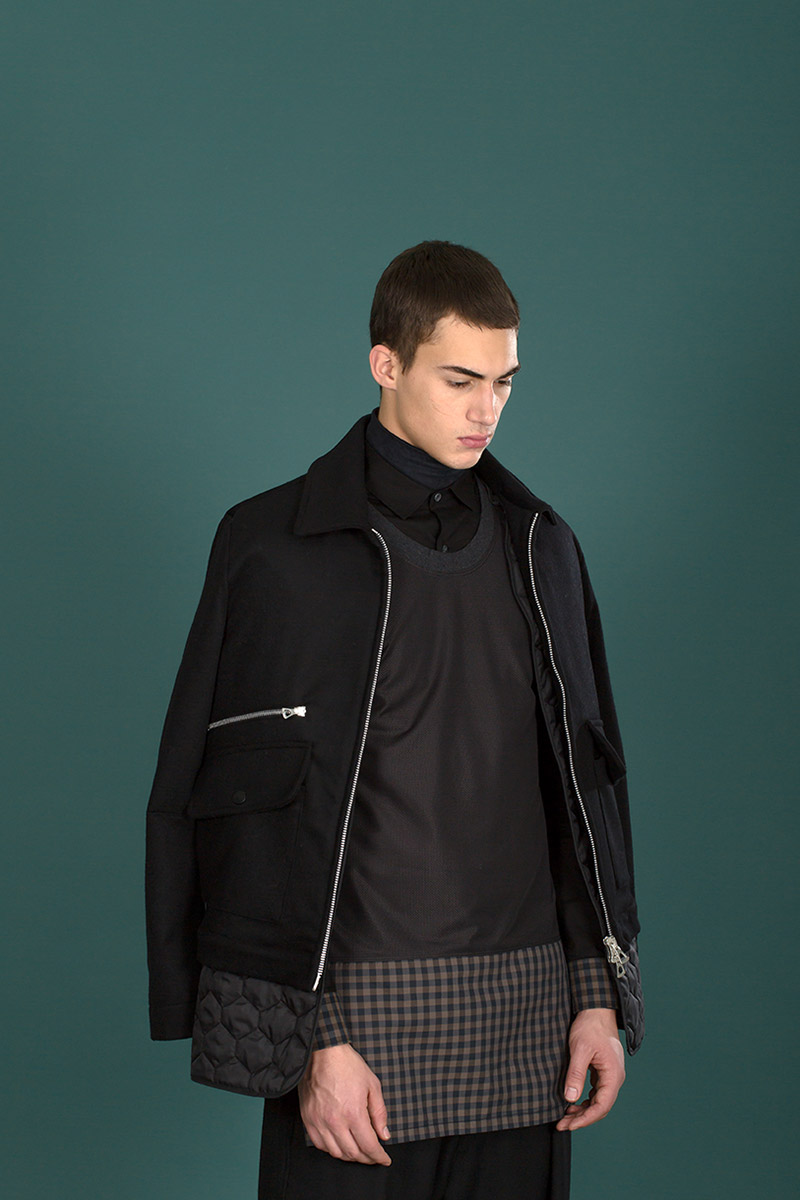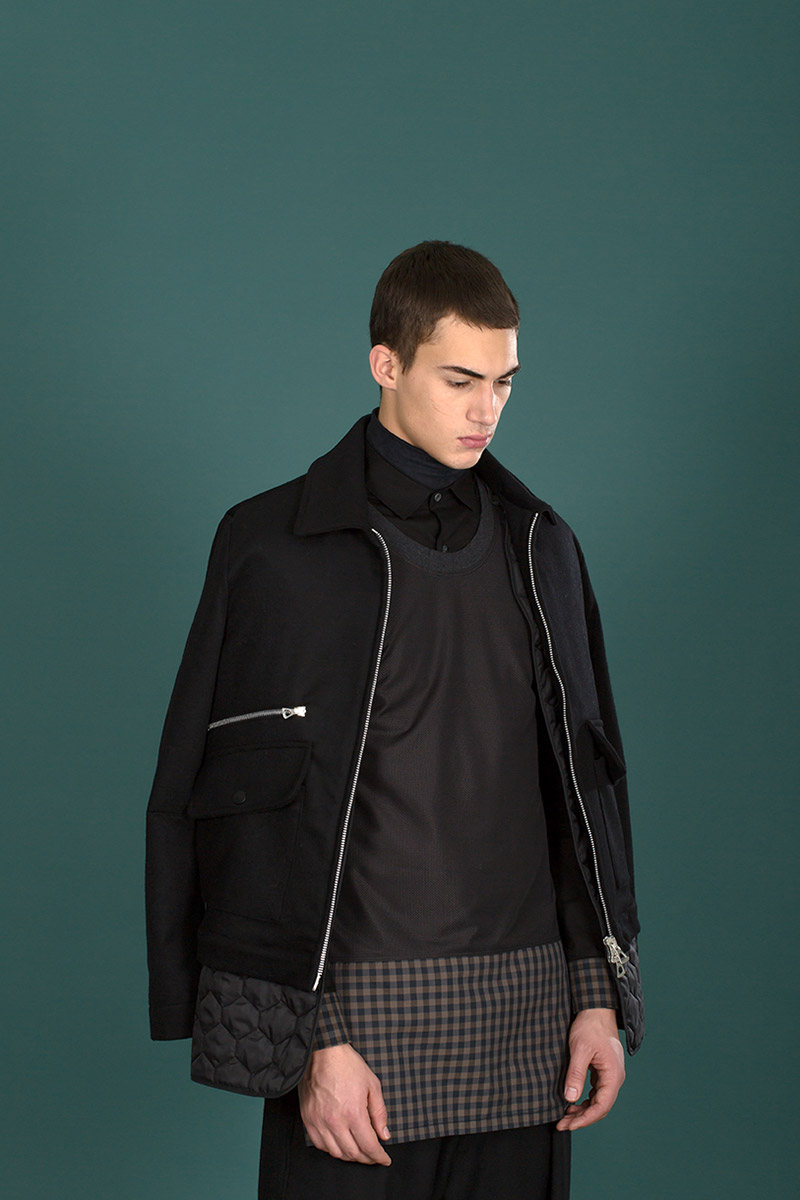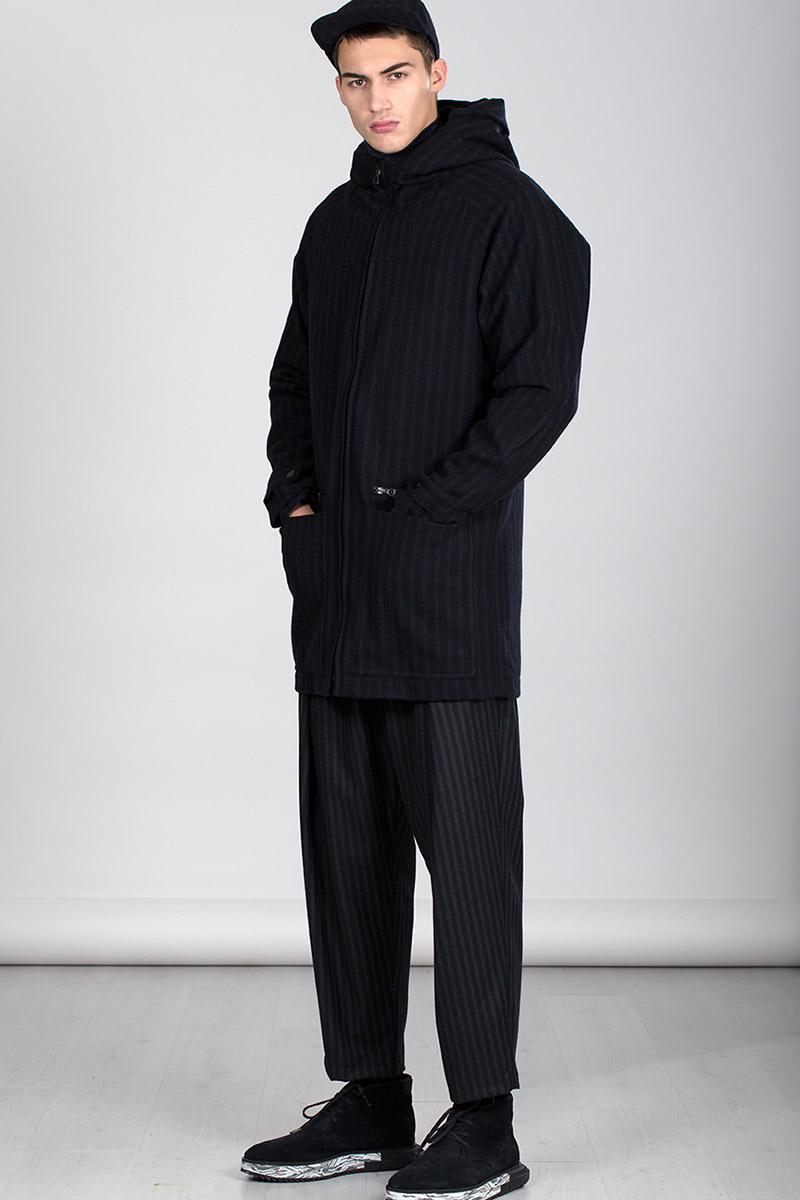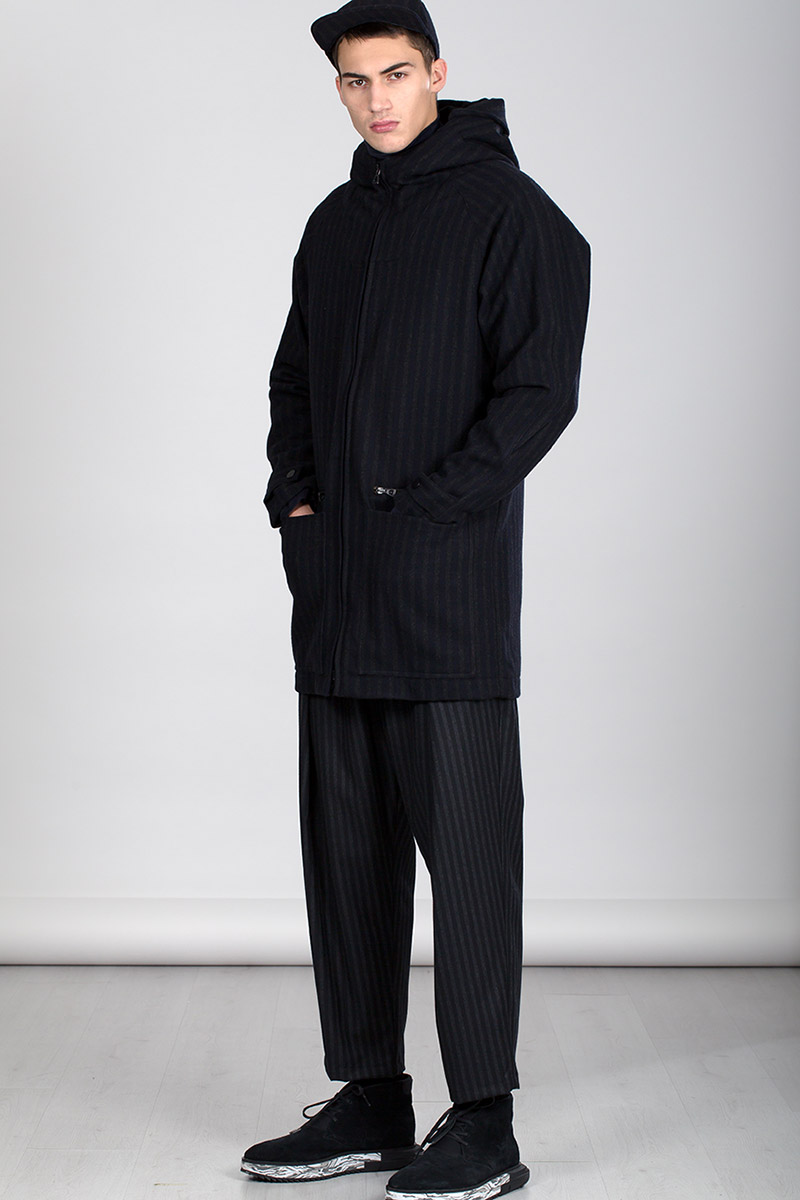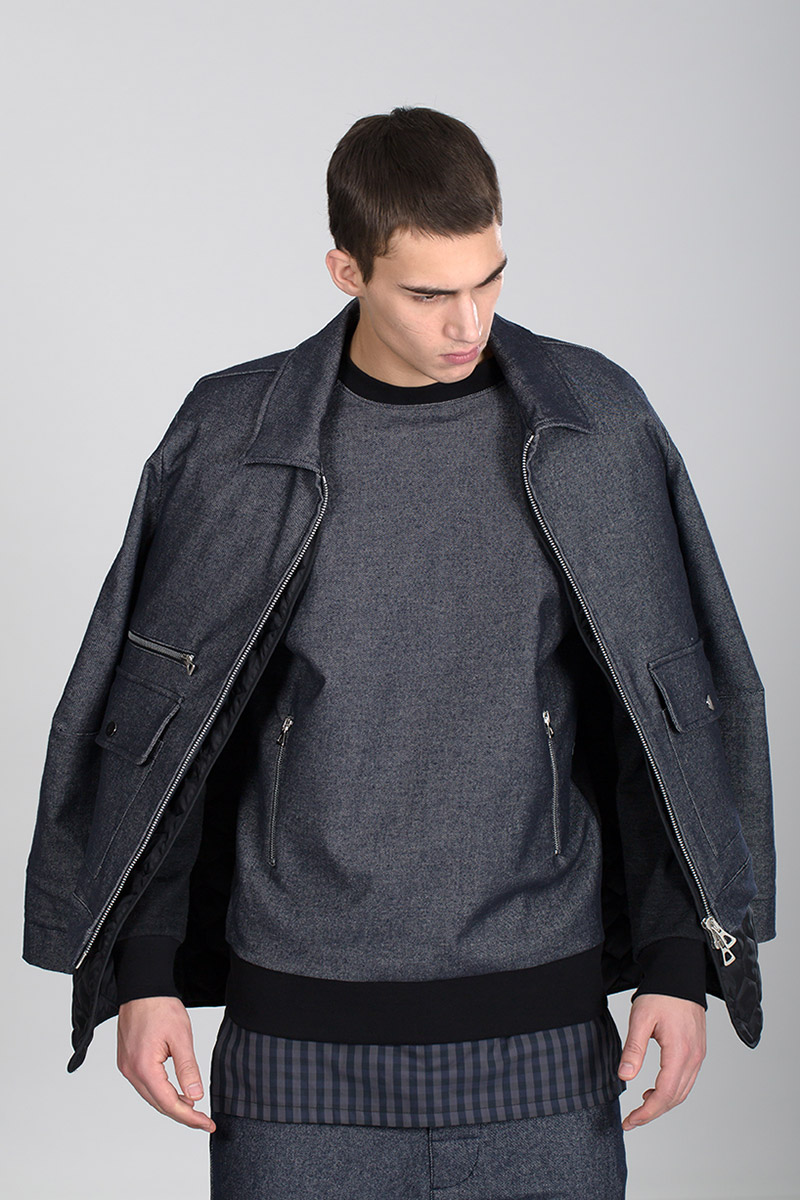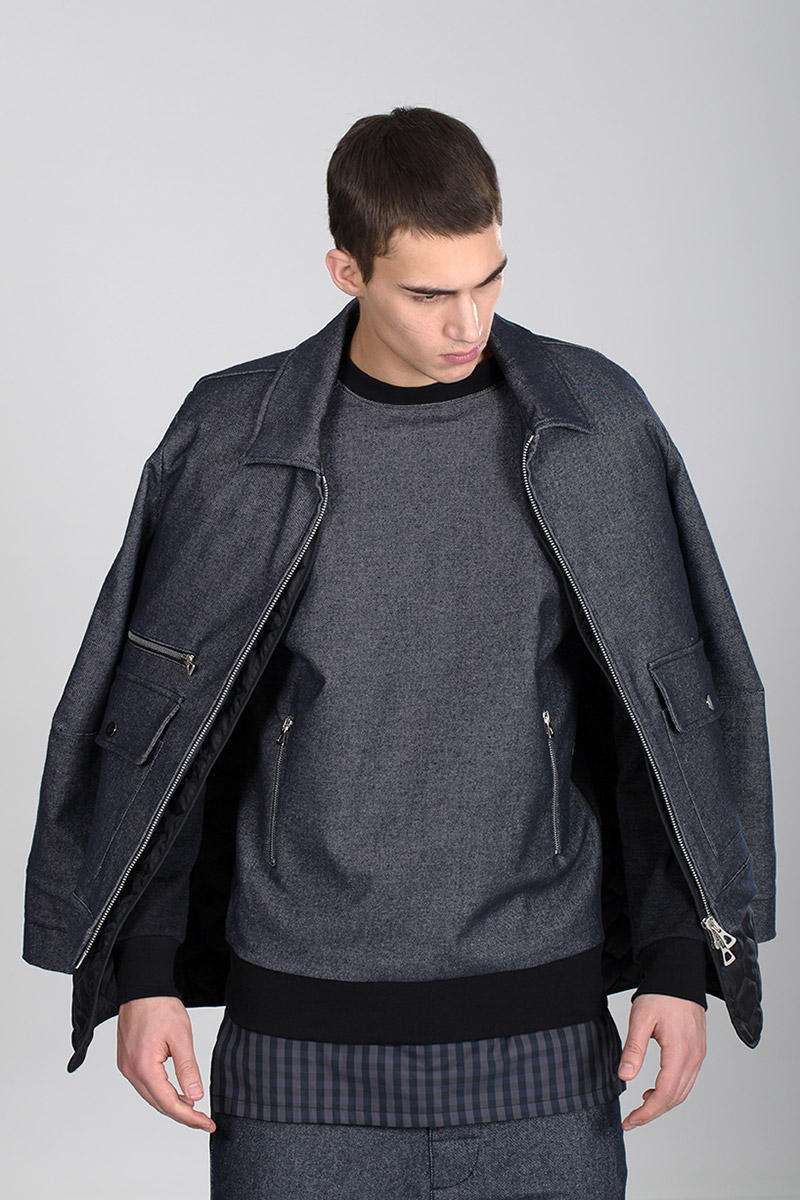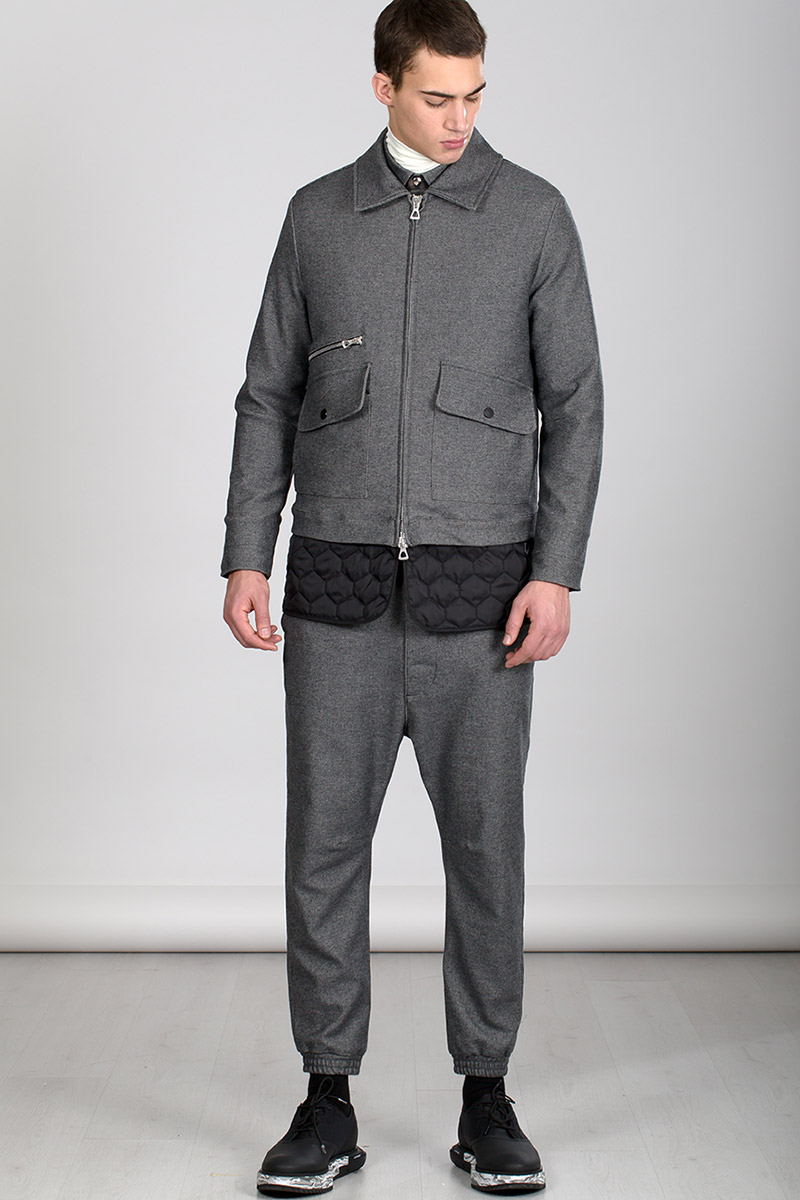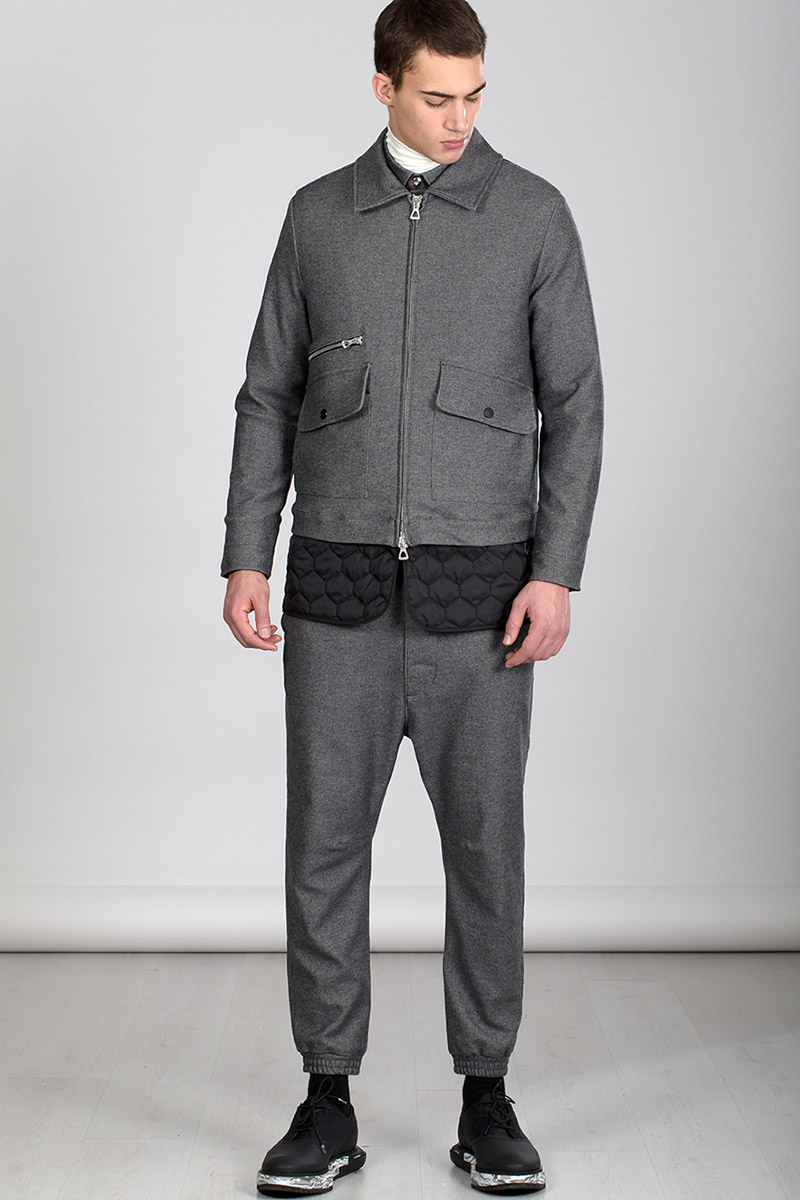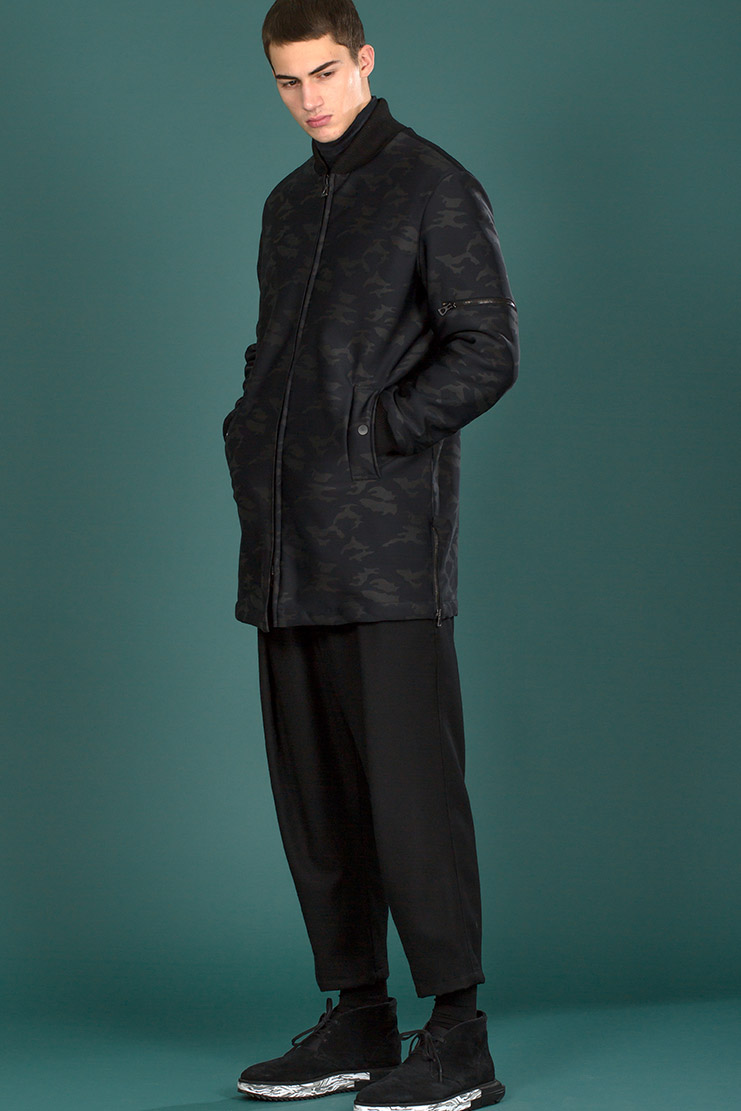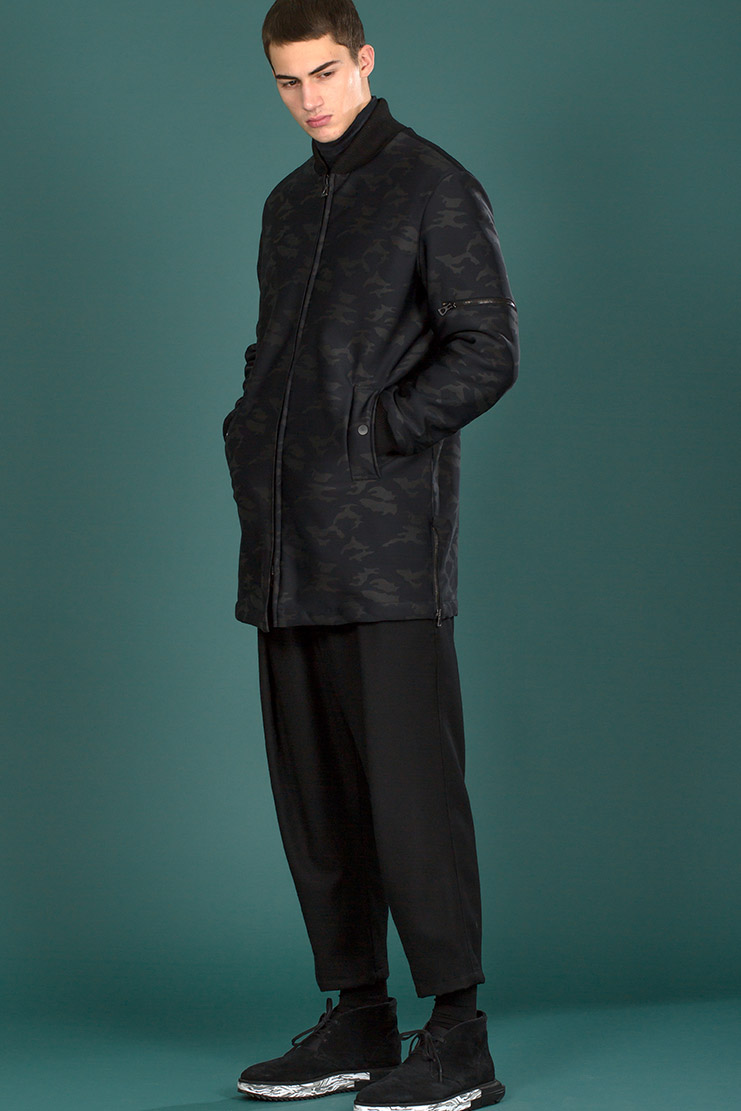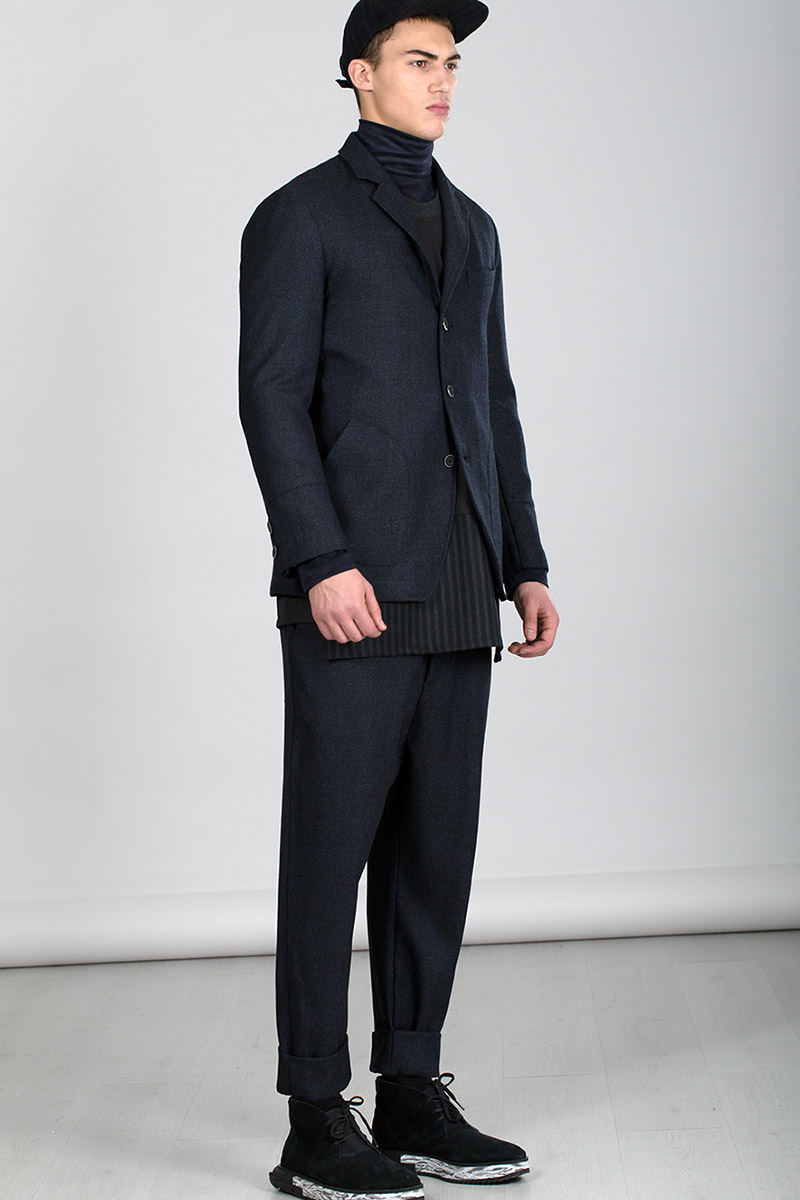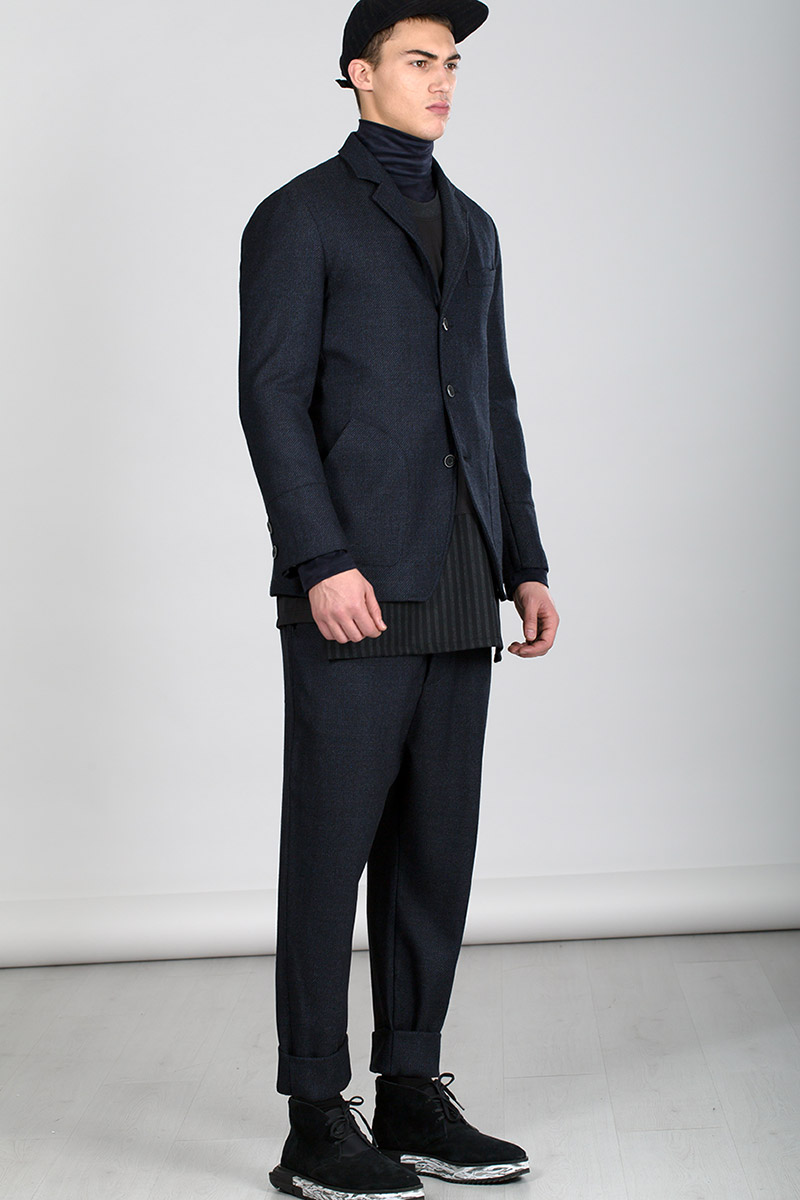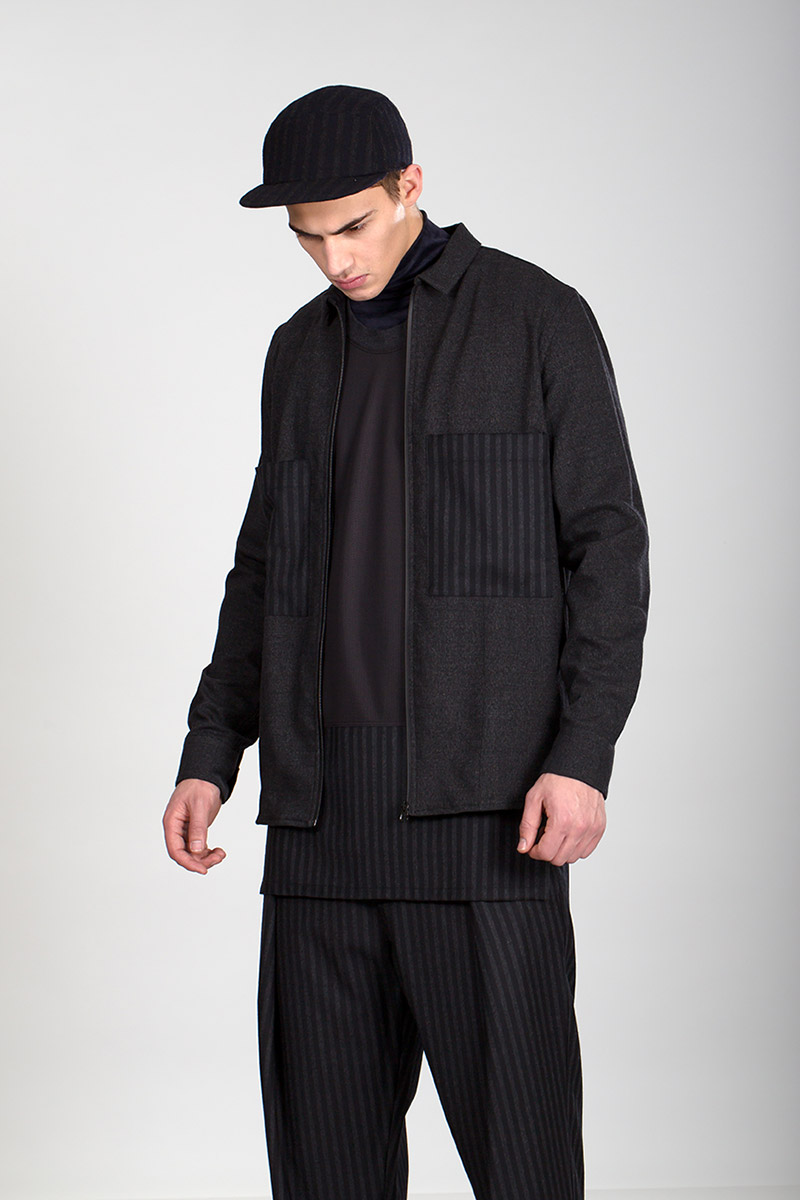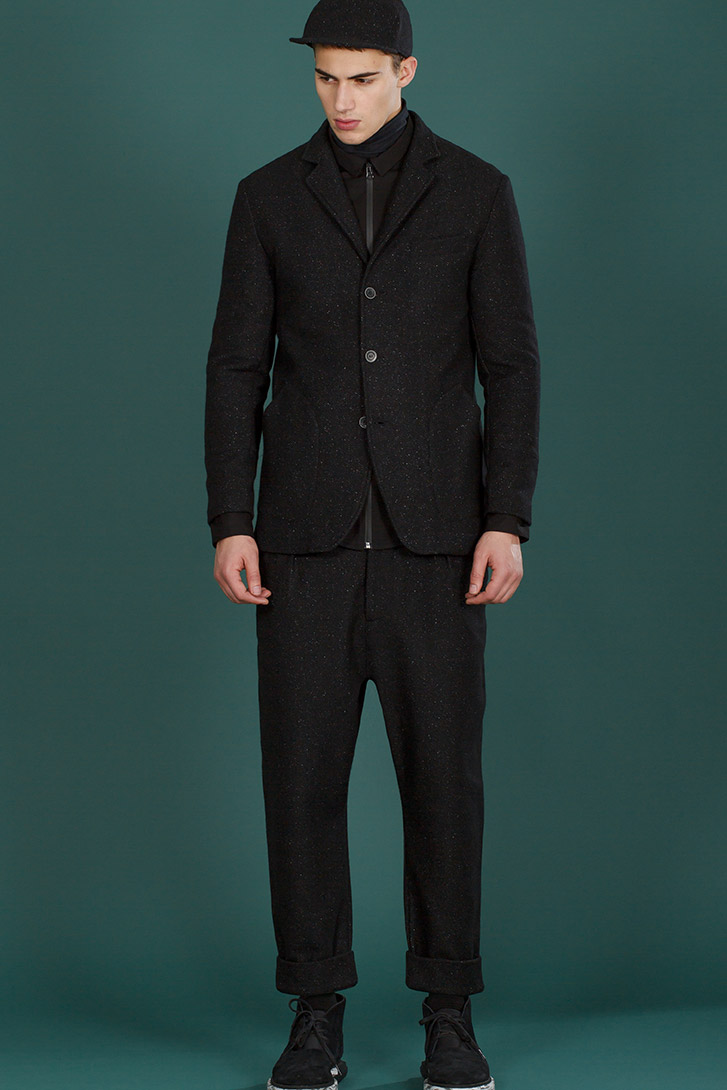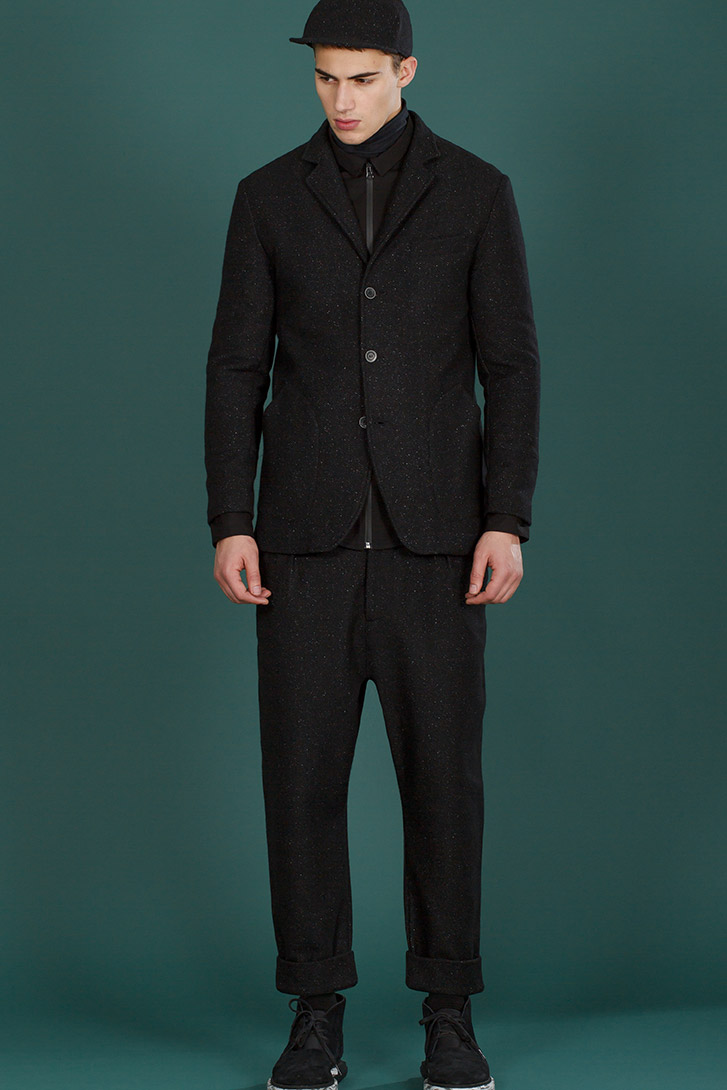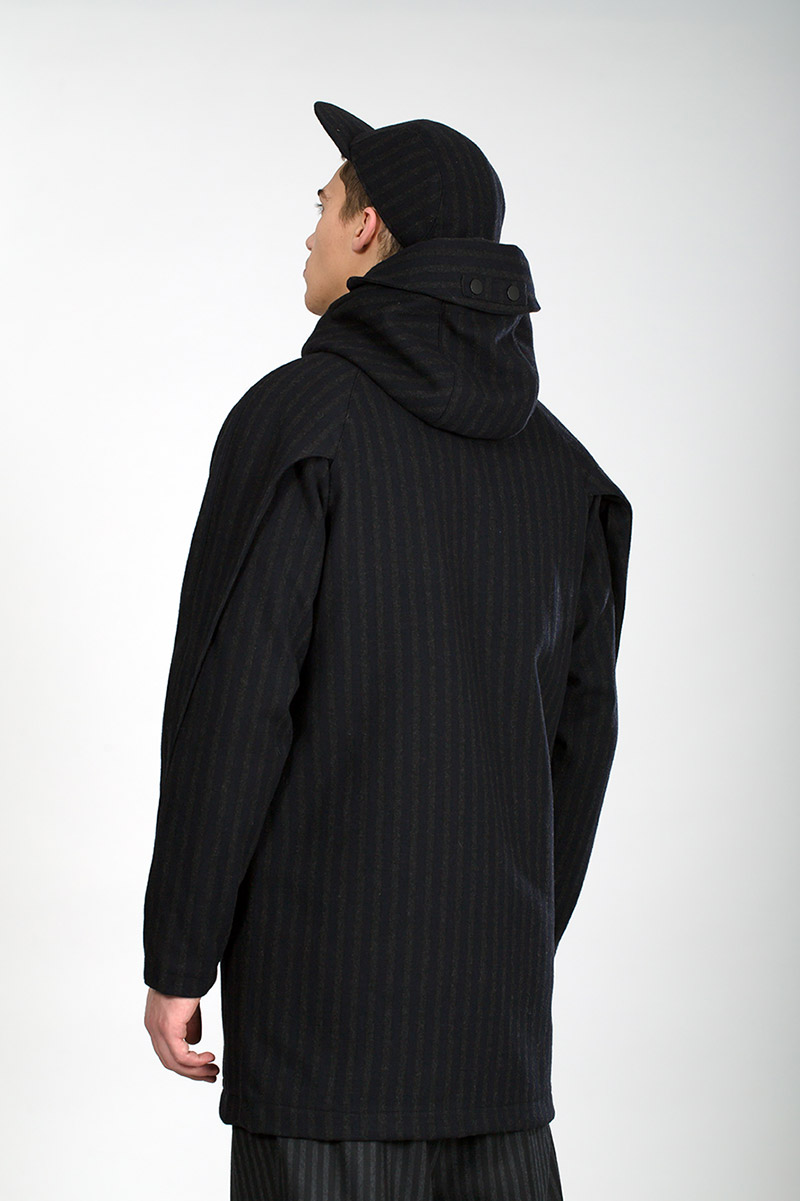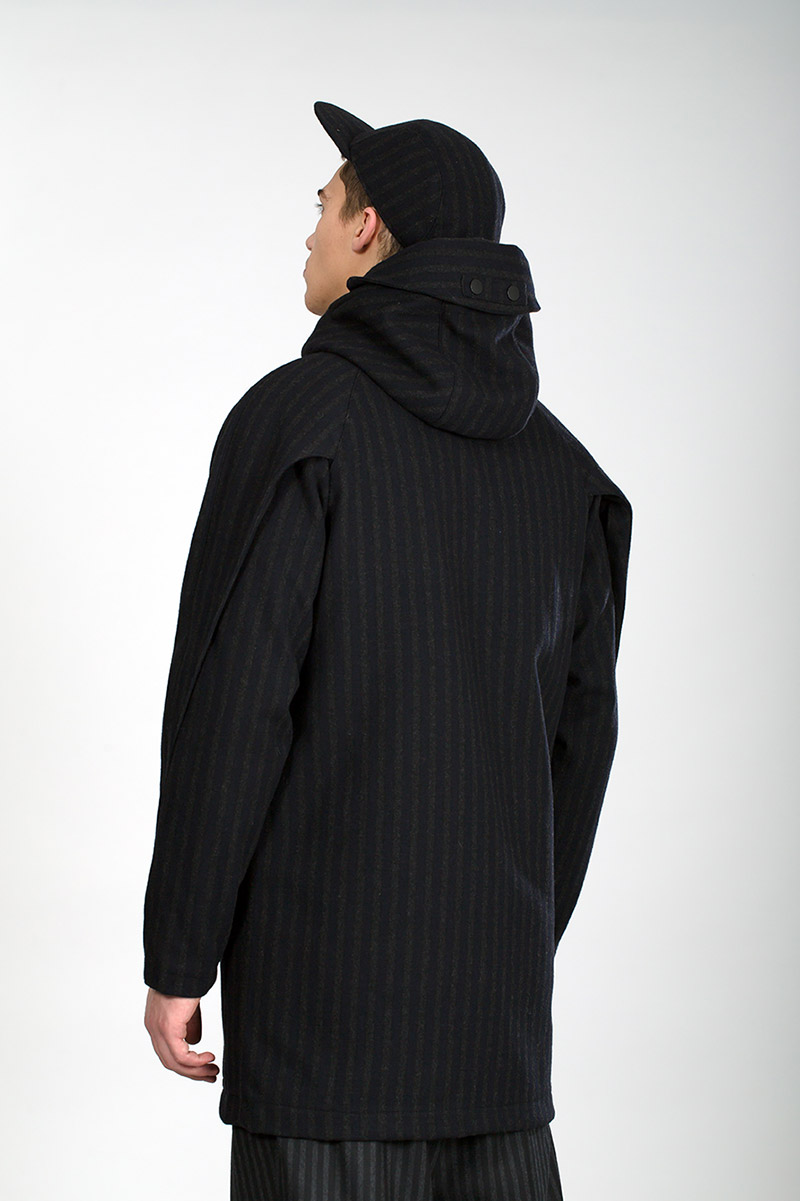 Still maintaining the concept of street and remaining loyal to its strong identity, the Italian menswear label P E B presents its Fall/Winter 2015 collection characterized by tailored garments blended with details from the sportswear world.
The wool comes from the best woollen mill of Biella – city of northern Italy for the highest- quality suiting textiles – and it takes shape in all the collection especially in the outerwear, the main characters of the collection.
Long coats with removable liners mixed up with all-wool liner sweatshirts; tailored blazers and camouflage shirts combined with the typical sporty turtleneck collar pullover; relaxed-fit woollen pants matched with hi-tech fabric blazers with laser manufacturing. Formfitting volumes create a game of layering with different fabrics, some classic and others much more performing and modern.