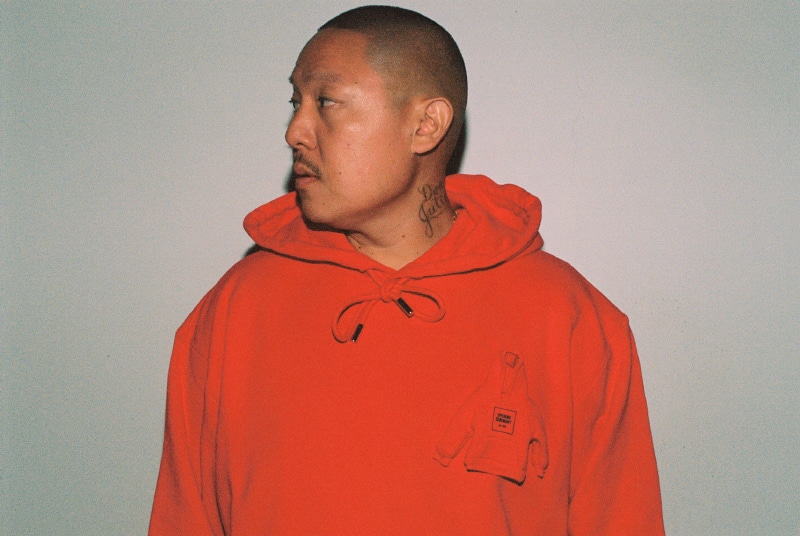 Opening Ceremony releases its Lunar New Year 2022 capsule collection to celebrate the beginning of the new calendar year according to East Asian tradition. Starting on February 1st, 2022, Lunar New Year celebrations are typically marked by gathering with loved ones, paying respects to ancestors and the sharing of meals and gifts to start the new year fresh. The capsule collection designed by Opening Ceremony Creative Directors Carol Lim and Humberto Leon, includes vermillion t-shirts and hoodies with a 3D miniature Opening Ceremony logo sweatshirt on the chest, as new signatures for the brand.
"As Asian-Americans, this collection celebrates an important part of our heritage. This sense of pride also translates into the campaign concept we've built around our Lunar New Year collection, through which we aim to celebrate AAPI talent in front of the camera and behind the scenes. Though Lunar New Year is mostly celebrated within the East Asian community, through this capsule we aim to invite our wider Opening Ceremony community to celebrate with us," Opening Ceremony Creative Directors Carol Lim and Humberto Leon elaborate.
To celebrate Lunar New Year 2022, Opening Ceremony joined forces with Los Angeles-based photographer Sandy Kim to shoot campaign imagery on film, dedicated to the capsule. The campaign shot by Kim in her native Los Angeles, is centered around a line-up of Asian American talent which includes Sandy Kim, Jerry Hsu, Eddie Huang and Greta Lee.
Take a look at the full campaign below: