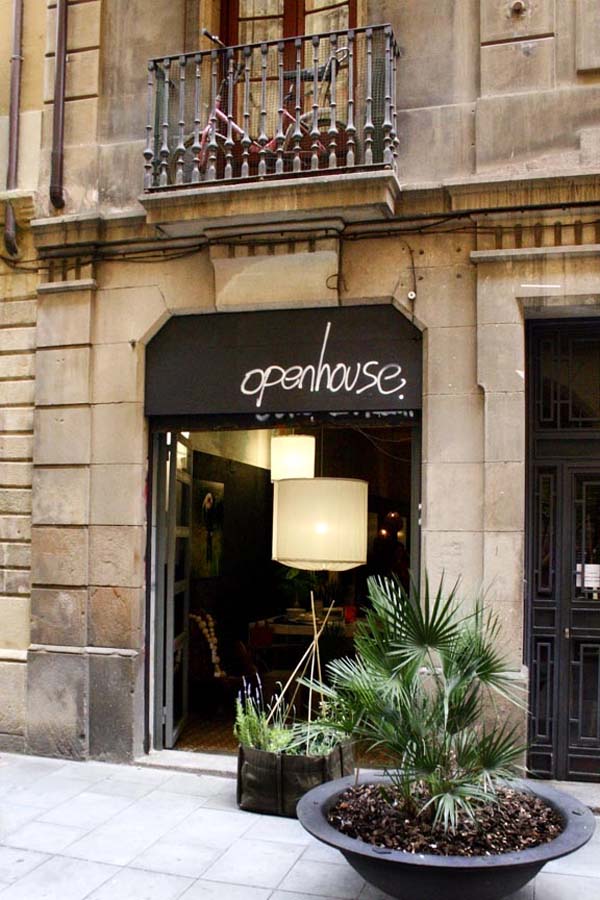 Hoy se celebro la inauguración oficial de Openhouse una tiendecita en la calle Notariat en el Raval (Barcelona) donde puedes encontrar de todo un poco desde  lamparas a muebles, accesorios, ropa, plantas, arte o incluso utensilios de cocina. La tienda te hace sentir como si estuvieras en una casa en la que puedes encontrar hasta un pequeño pero encantador patio de luces lleno de plantas.
Un descubrimiento muy interesante.
*******************
Today was the opening party at Openhouse,a little shop in Notariat street at the Raval area (Barcelona) where you can find a little bit of everything, from lamps to furniture, accessories, clothes, plants, art or even kitchen utensils.
The place makes you feel like if you were in a house where you can even find a little but charming courtyard full of plants.
Very interesting place.
photos: www.ashadedviewonfashion.com