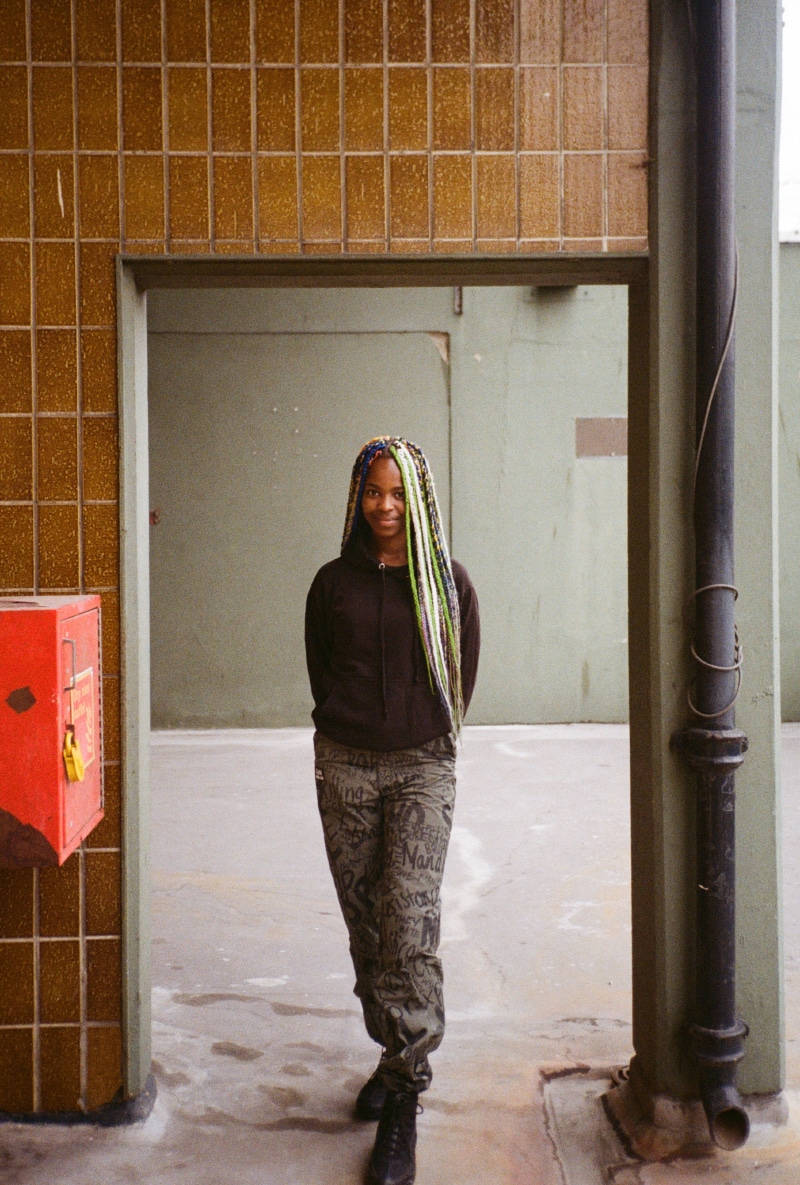 Young designer Abigail Ajobi recently made her London Fashion Week debut. In some ways, it seems a bit crazy to be launching a label with the current climate, but Ajobi represents the future of fashion in many ways, a much-needed environmental and socially conscious while throwing out the pressures of consumerism that we have been bred into. 
More than luxury streetwear, Abigail Ajobi is made with a purpose, empowering the community. We caught up with Abigail to learn more!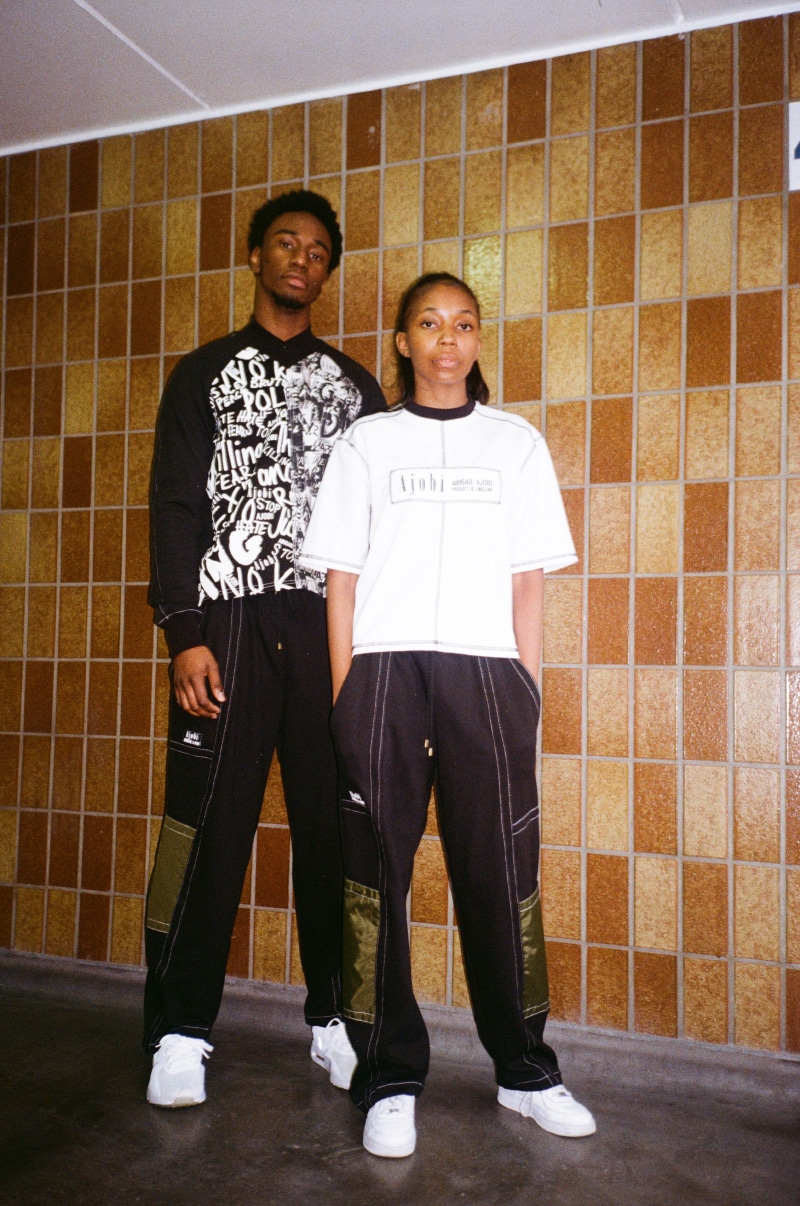 You made your London Fashion Week Debut with your Fall Winter 2021 collection "'Those Who Don't Hear… Must Feel".  Inspired by the protests 1985 TODAY. Take us back to 1985, I know you weren't born, but what were those protests about, and how did they influence you in this collection?
Two protests occurred within London during the year of 1985. The first being the Brixton 'riots' where a mother of six was shot and paralyzed by police in September followed by the Broadwater Farm 'riots' the month after where the police unlawfully entered the home of a mother in search of her son resulting in her unfortunate death. Although I wasn't around in 1985, unfortunately, these are events that are still familiar to us today and are not exclusive to the UK. I'm sure most of us have seen the prejudice mistreatment of black people by the police and the judicial system in the other parts of the world also. 
In the MacPherson report of 1999 it was concluded that the police are 'institutionally racist'. 'It may be only too easy for some officers, […] to lapse into an unthinking assumption that all young black people are potential criminals". (MacPherson, 1999). This is also a perception that is often 'negatively sensationalized' and guided by the media, as was concluded in the Broadwater farm inquiry of 1986 by Gifford. For me, it's how these stories are presented in the media. I wanted to shed light on it from an unfiltered perspective.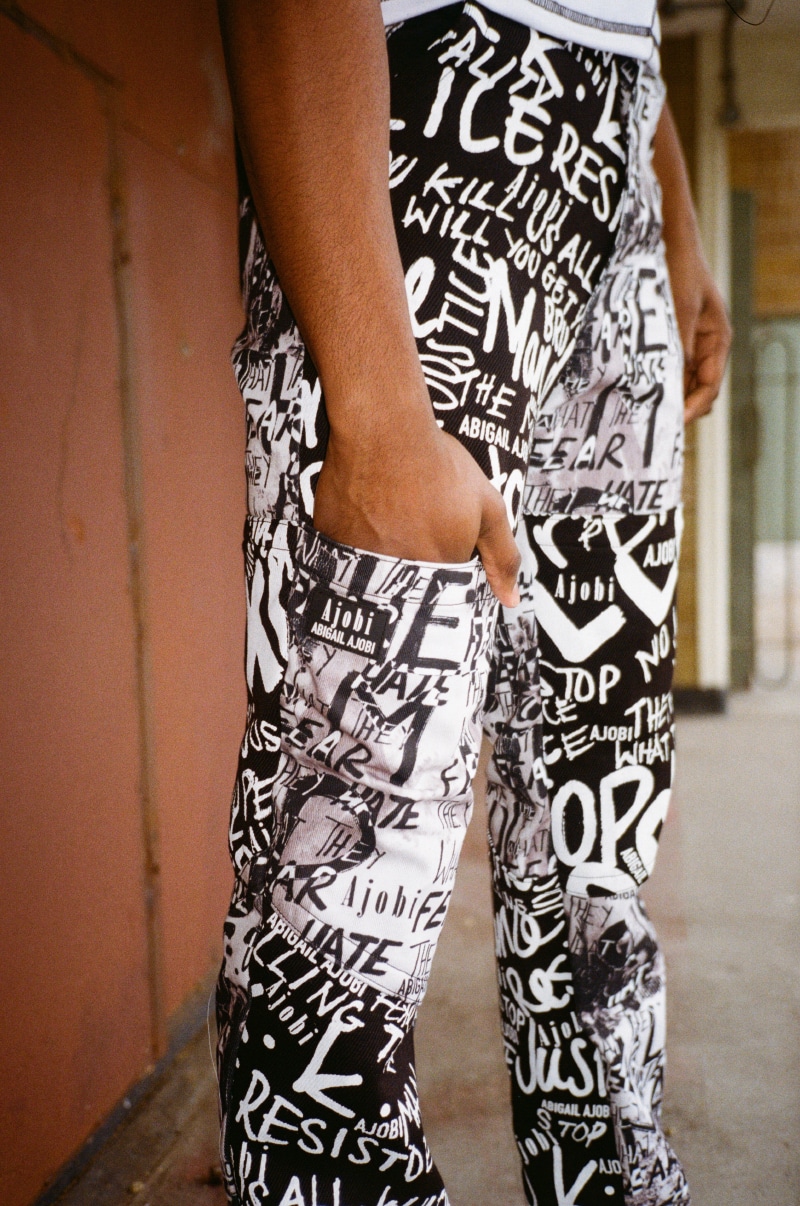 This collection has a heavy influence and use of typography, can you explain it to us?
The typography used is my handwriting, I wanted to add a personal touch to a personal project. The words and phrases themselves were inspired by both conversations and events;
'THEY HATE WHAT THEY FEAR' slogan came from a meeting I had with Winston Silcott in January 2019. Winston was presented in the media and labeled as 'the beast of Broadwater Farm'. and though proved innocent of accusations against him, the false description stuck and was continually used.
'STOP KILLING THE MANDEM'. These slogans came from a 'Black Lives Matters' march I attended in 2016. It was strewn across many of the banners, and placards I saw.
How important is it for you to use your voice in your craft? 
I believe that as a matter of integrity, (especially when you have a growing platform like mine) it is important to use your voice to speak on issues that are important. When people come together, a single voice becomes a choir. My work is part of that choir and I always want it to be purposeful and impactful.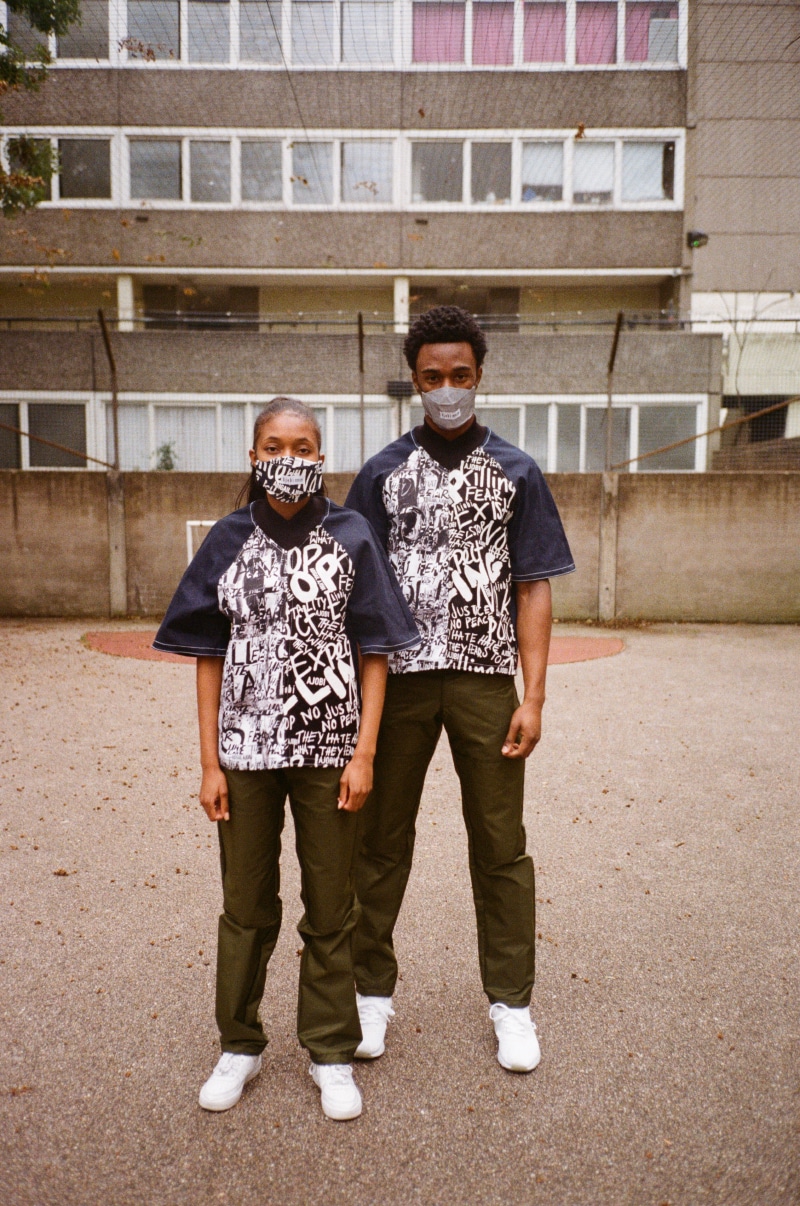 You graduated in 2019 from UAL's London College of Fashion with previous study at Central Saint Martins, the following year you launched your namesake streetwear brand. This is the time that most emerging designers struggle, yet part of the total profit from each of your collections will go to a charity/foundation related to the specific issue raised in each theme. Why did you decide to support a charity with your profits and tell us about the charity for this collection? 
I believe that the purpose of being on this earth is to make a positive impact on those around us. As a brand we make our best efforts to be environmentally viable by sourcing deadstock fabric, lessening waste amongst other viable actions. However, sustainability is not only about being 'green'. Sustainability is the part you take to better your environment; the preservation of life. Although my brand is still growing and as a young designer I too face personal challenges; I always keep in mind that there is someone out there that has greater tribulations than I, so why not help?
Our A/W 20 – 21 collection supports Black Minds Matter UK; a charity that nurtures the mental health of the black community by providing free therapy sessions and resources. We hope to continue this support into our next collection also.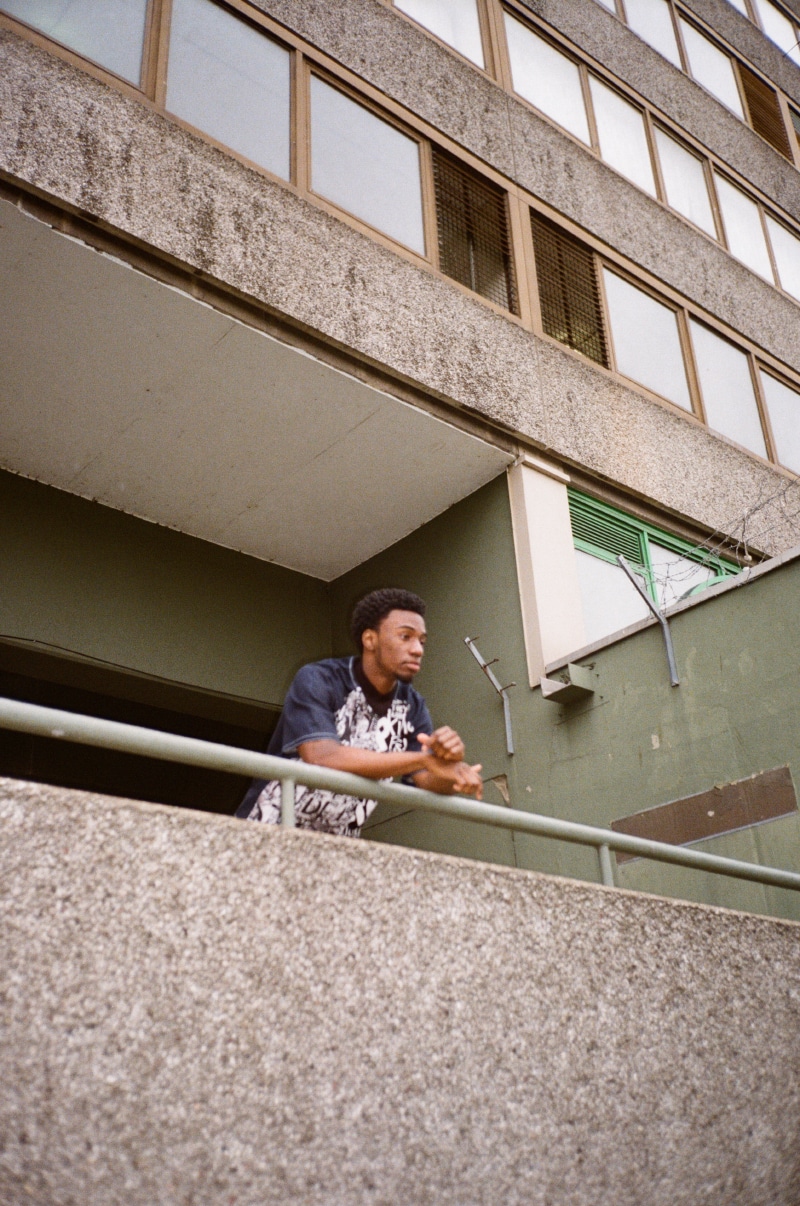 You have spoken about the role of sustainability from using deadstock to limited pieces additionally this creates unique pieces, unique experiences. Fashion is very consumer-driven and there are so many unethical aspects to the industry. Do you think that Generation Z will eradicate fast fashion once and for all? What has been the most challenging part of developing a sustainable brand?
As much as I would love to say; 'YES! This generation will be the ones to eradicate this detrimental culture of waste and fast fashion. I don't think that will be the case in this generation alone, unfortunately. Revolutions take time. However, we are definitely pushing towards the right direction and it's super exciting to witness. I think the most challenging part of being building a sustainable brand for me so far has been access.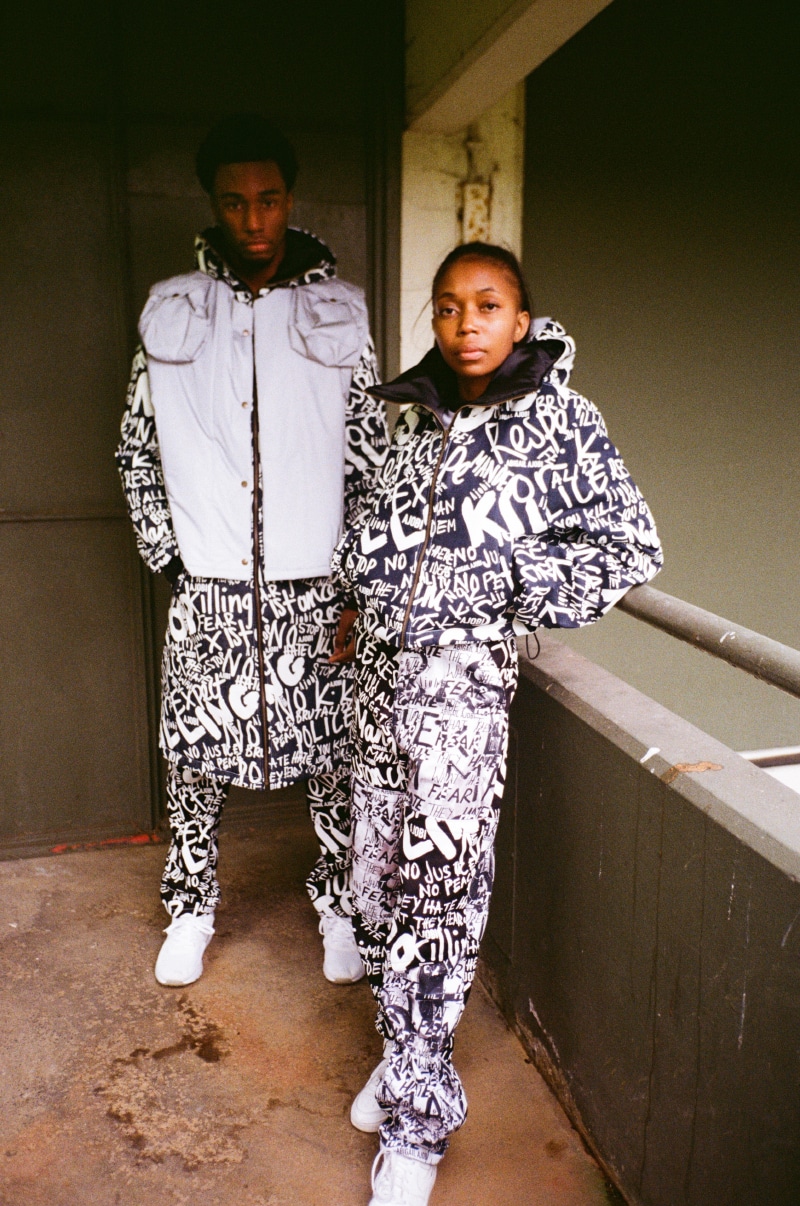 Do you think that climate change is also a race issue? What role should and can fashion play?
Again, sustainability is not only in being 'green'. Sustainability is the part you take to better your environment; the preservation of life. And if that means that people are being killed based on their race then it must be part of the issue. 
Not just in Fashion but in other institutions/industries there needs to be a collective change across the board for anything to happen. First and most importantly a change in Mindset, then a change in Inclusivity, and finally this should affect a positive change in Representation.
You are part of a new generation of designers and one of few to launch during the difficult year of 2020, if you could change one thing about the industry tomorrow, what would it be?
I would make everyone a little more friendly, willing to help, and more open-minded to smaller designers.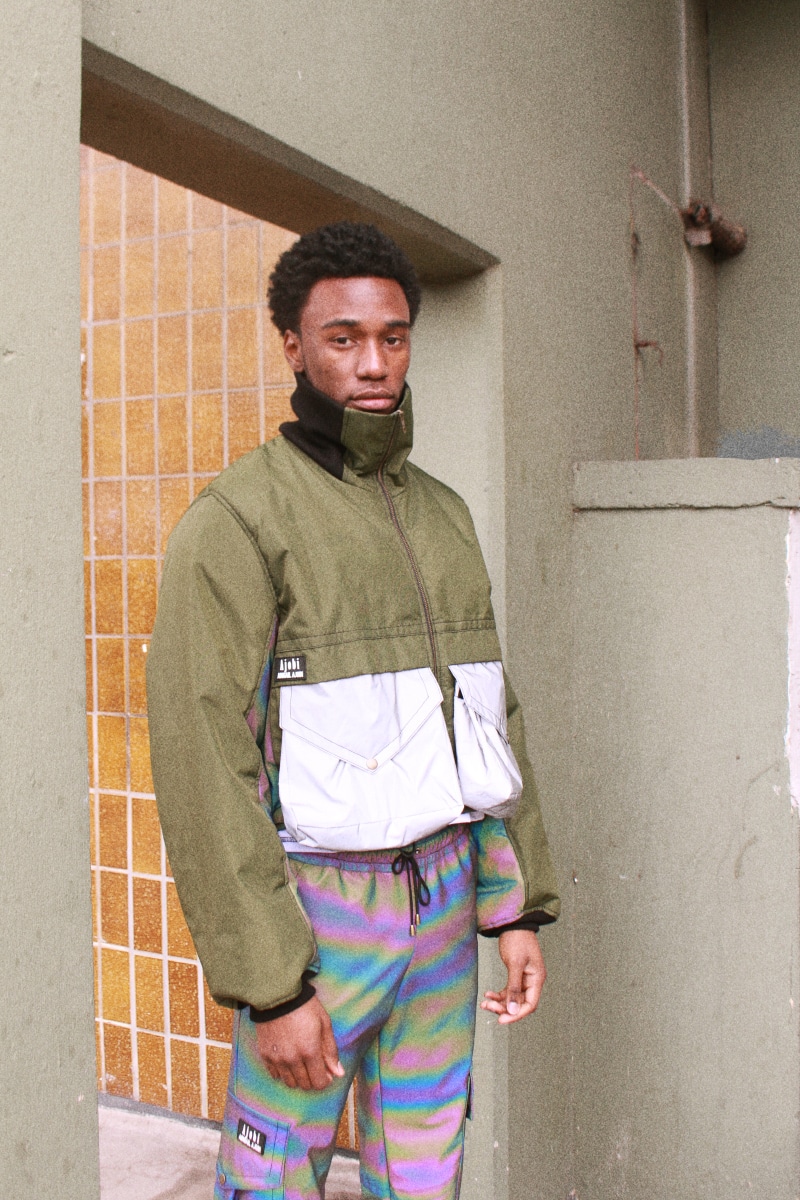 Tell us about growing up in London, did you have any style icons? When did you know that you wanted to be a designer?
I was born and raised in England however, my heritage is Nigerian. Growing up with such a rich and colorful culture I feel it subconsciously sparked my love for fashion. Mix that with growing up in London, one of the world fashion capitals and it's almost as if it was my destiny, haha. 
Growing up and going to family events my Dad would always say 'you have to dress to impress; dress to kill'. 
Both my parents have always had a keen eye for fashion. It is also traditional in my culture for family's to wear the same cloth at big events. Each individual purchases the fabric from the same place but will then create a unique design for themselves. Being the youngest in my family and watching all of this from a young age definitely had an impact on me. And here we are.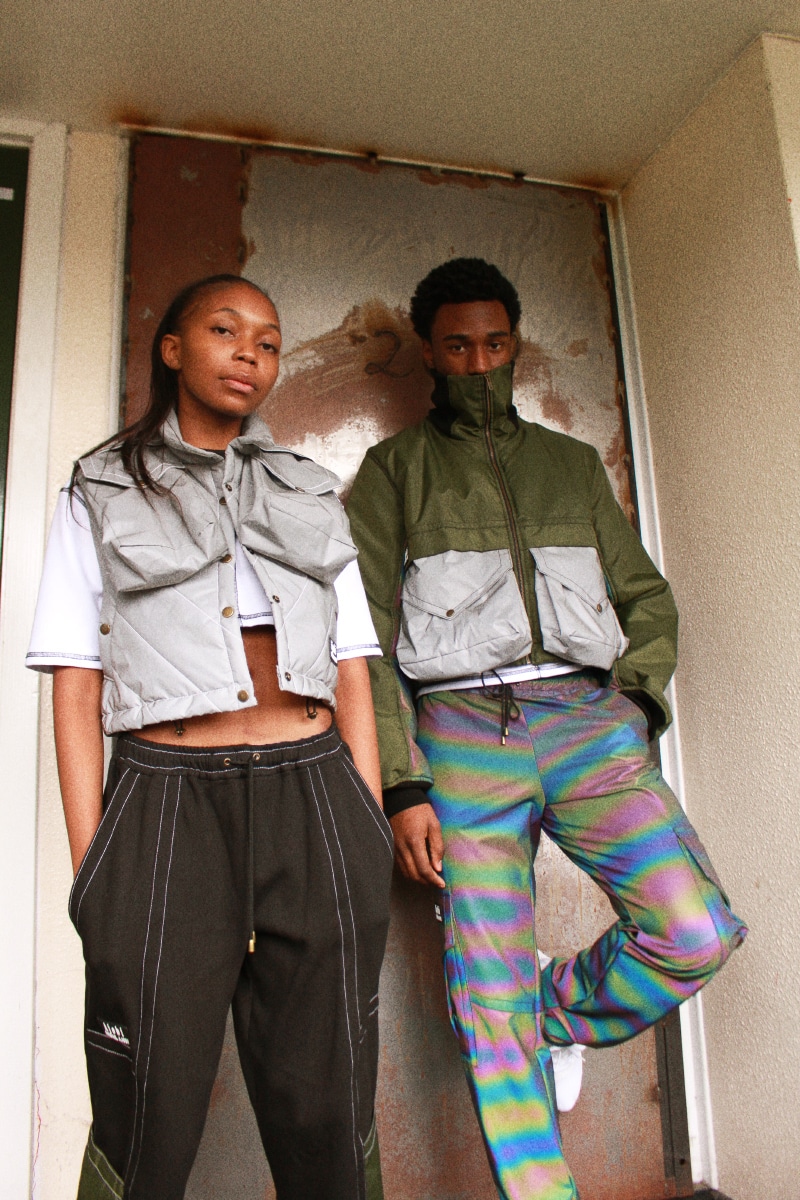 Finally, one last message before we disconnect, what are you looking forward to?
I am looking forward to continuing to grow as a designer, as a business and on a personal level.  I am looking forward to creating my next collection and being able to share it with the world. I am looking forward to doing more great things that have a positive impact on my community and my environment.  And finally, I am looking forward to meeting more great people like you (Anna Barr) hopefully in person after Covid subsides, haha!
I would love that!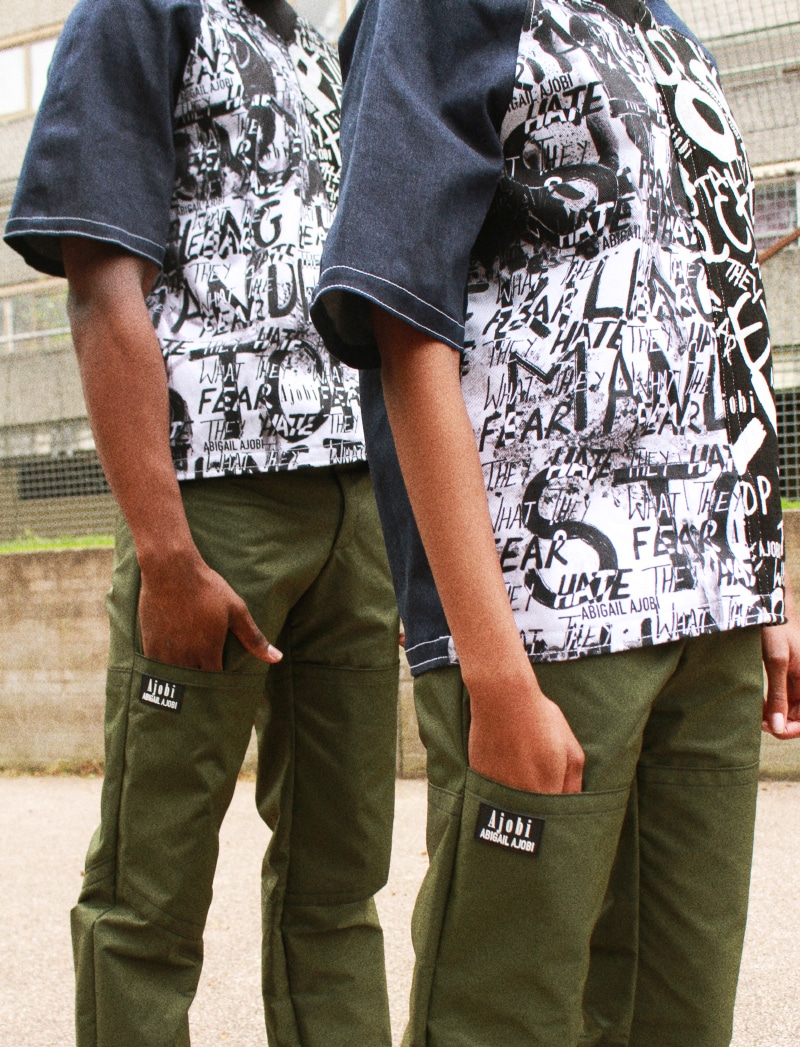 All garments by Abigail Ajobi
Photographer: Abigail Ajobi
Shoot assist: Sharna Young
Models: Chan & Melissa