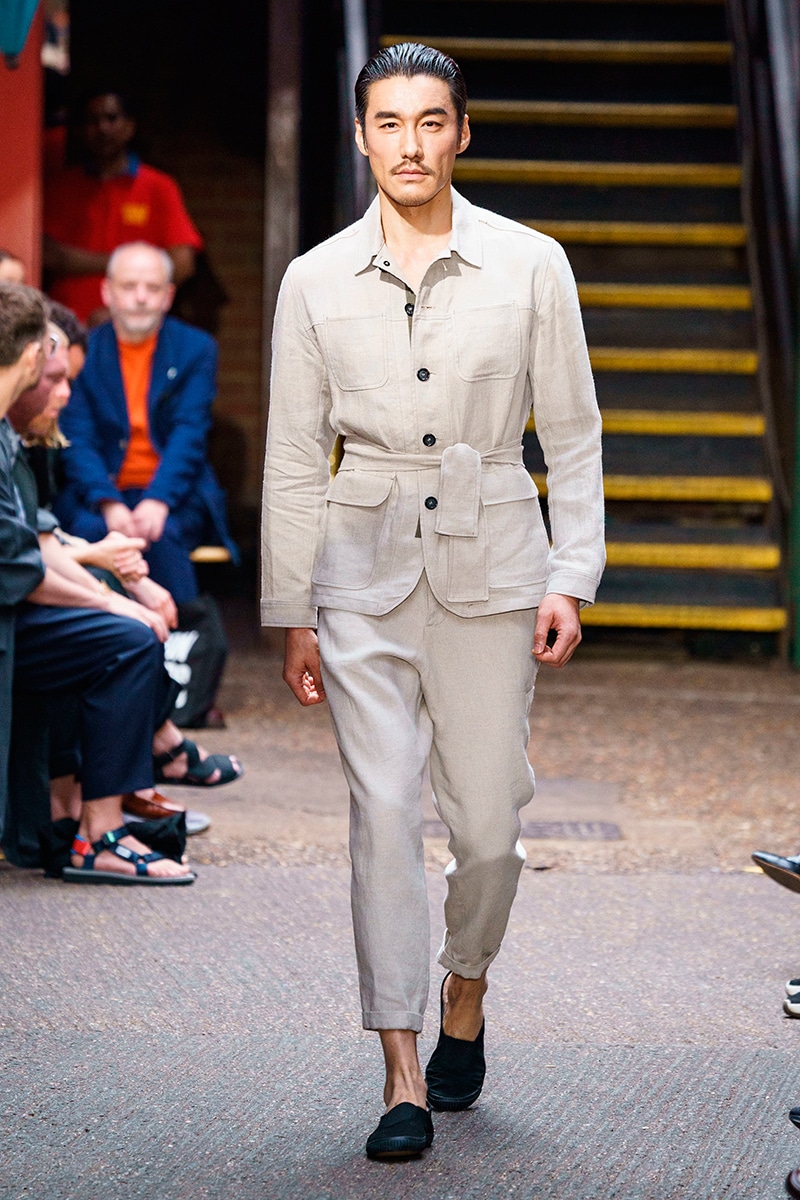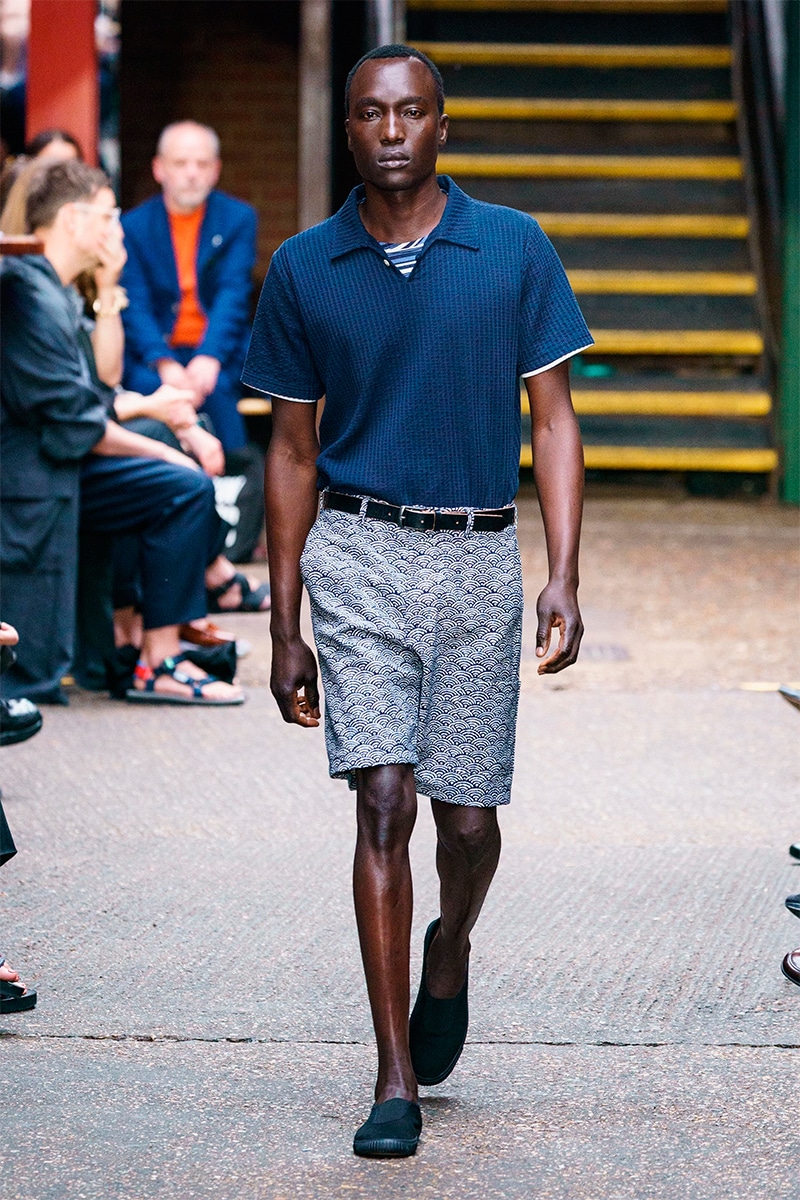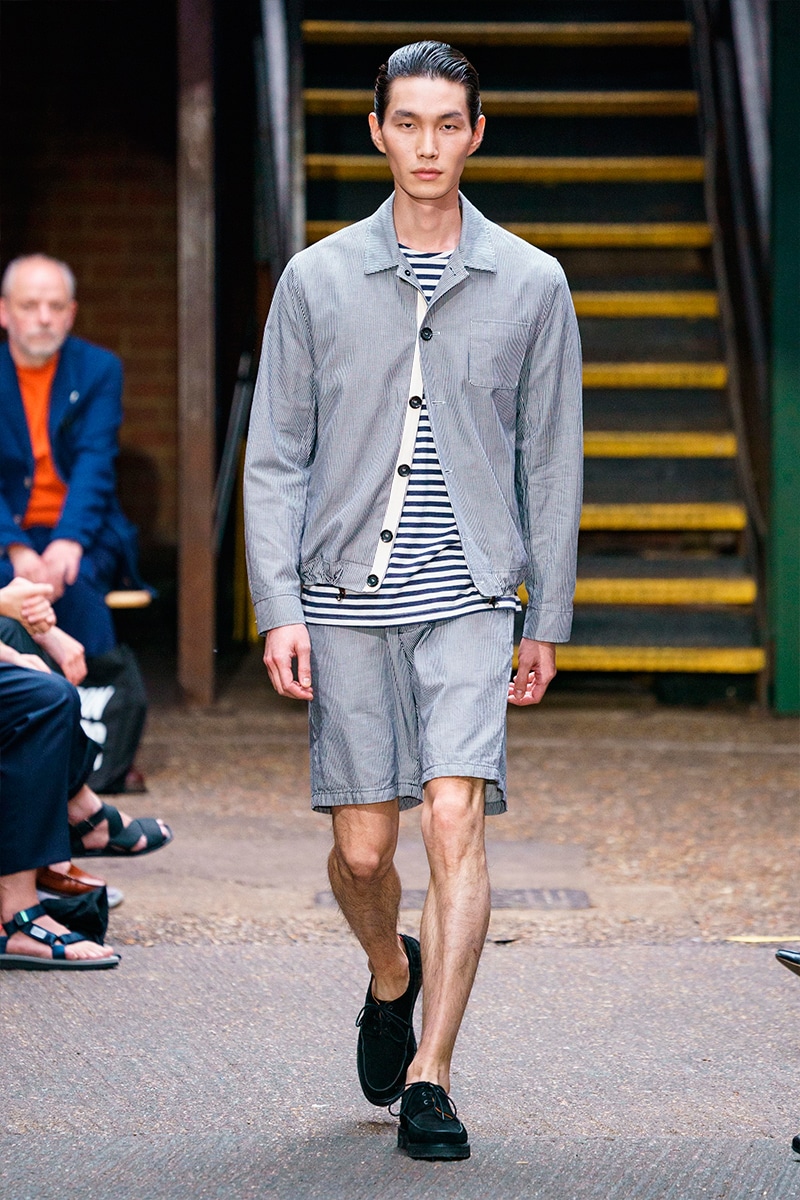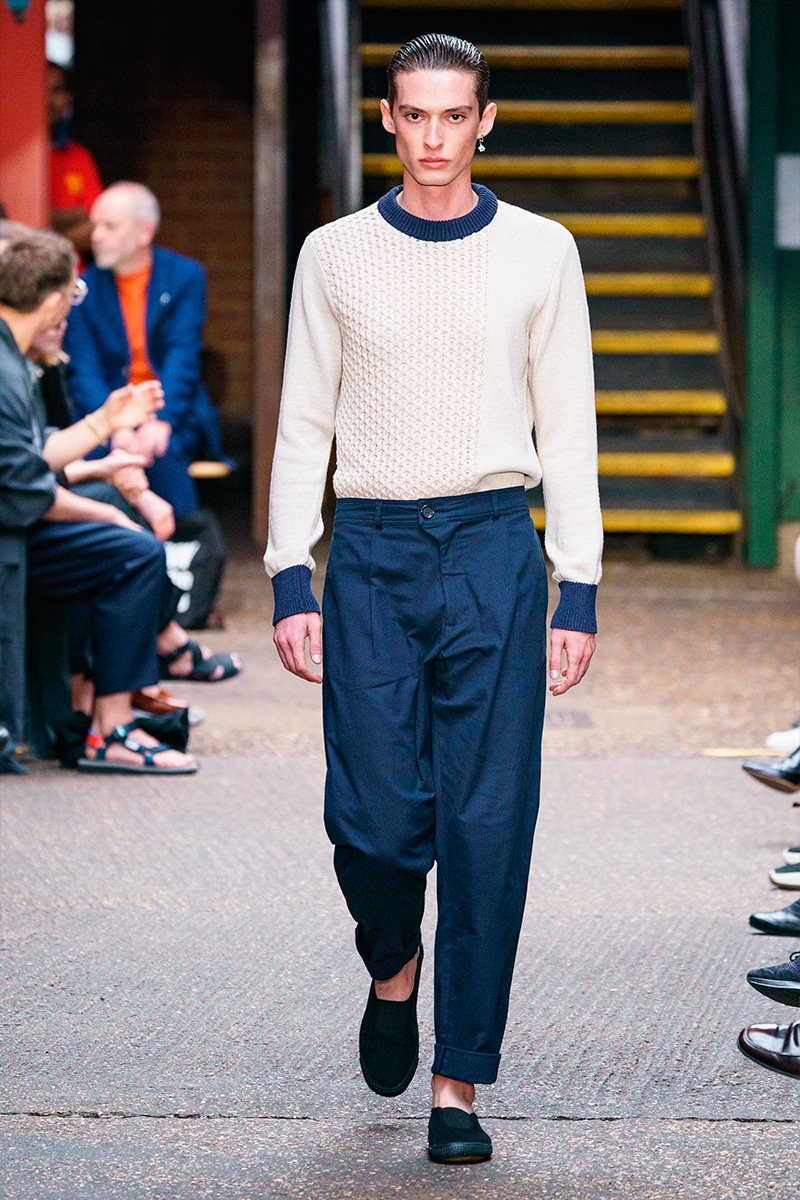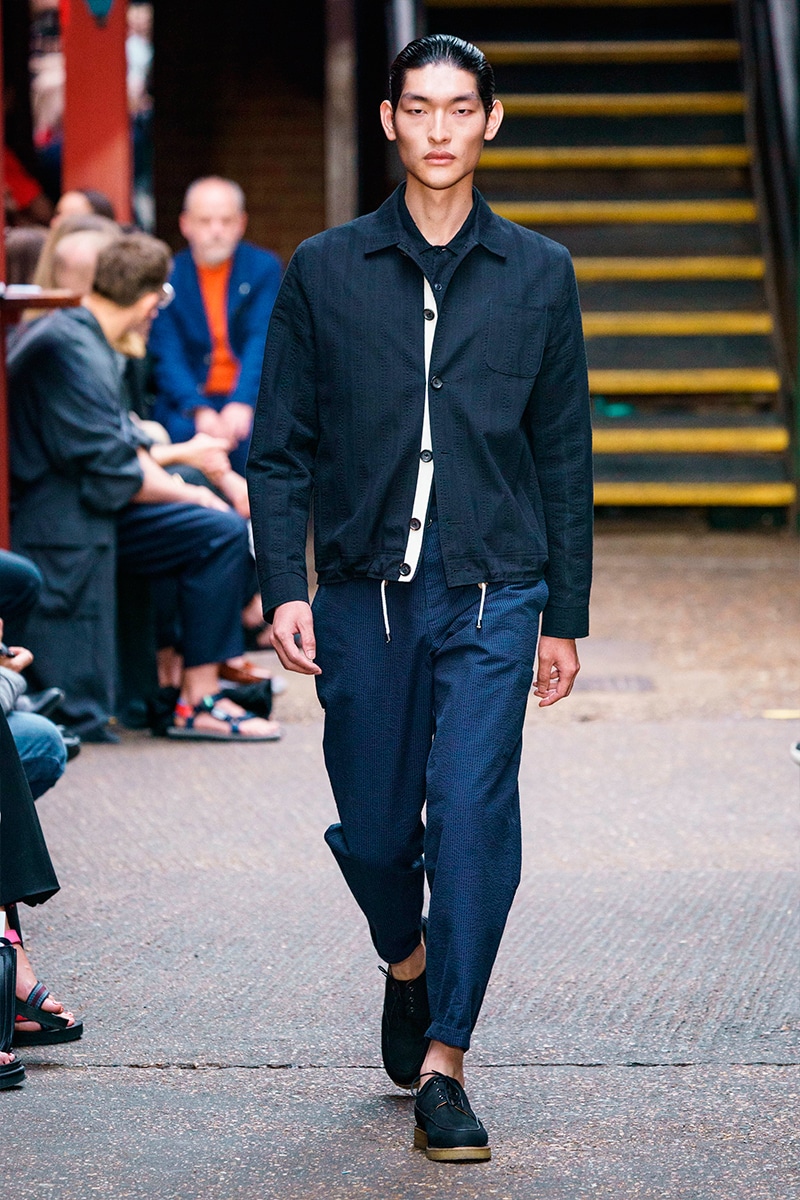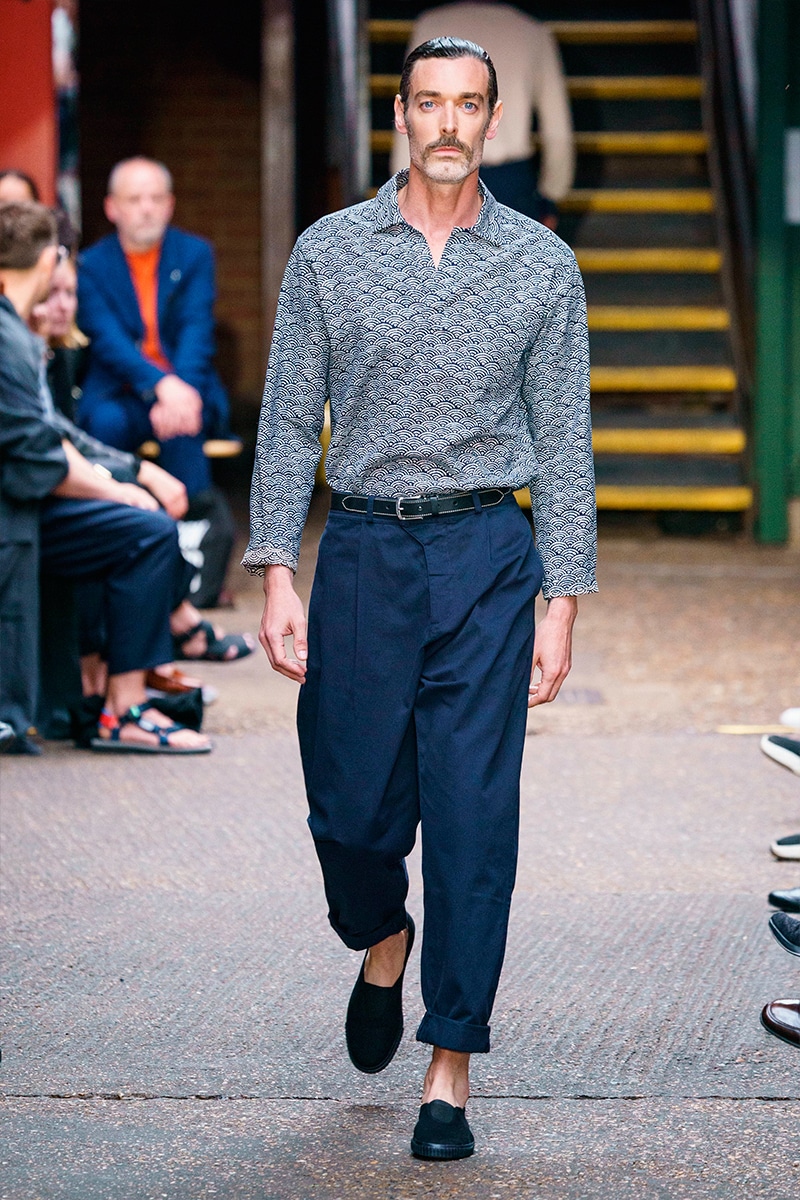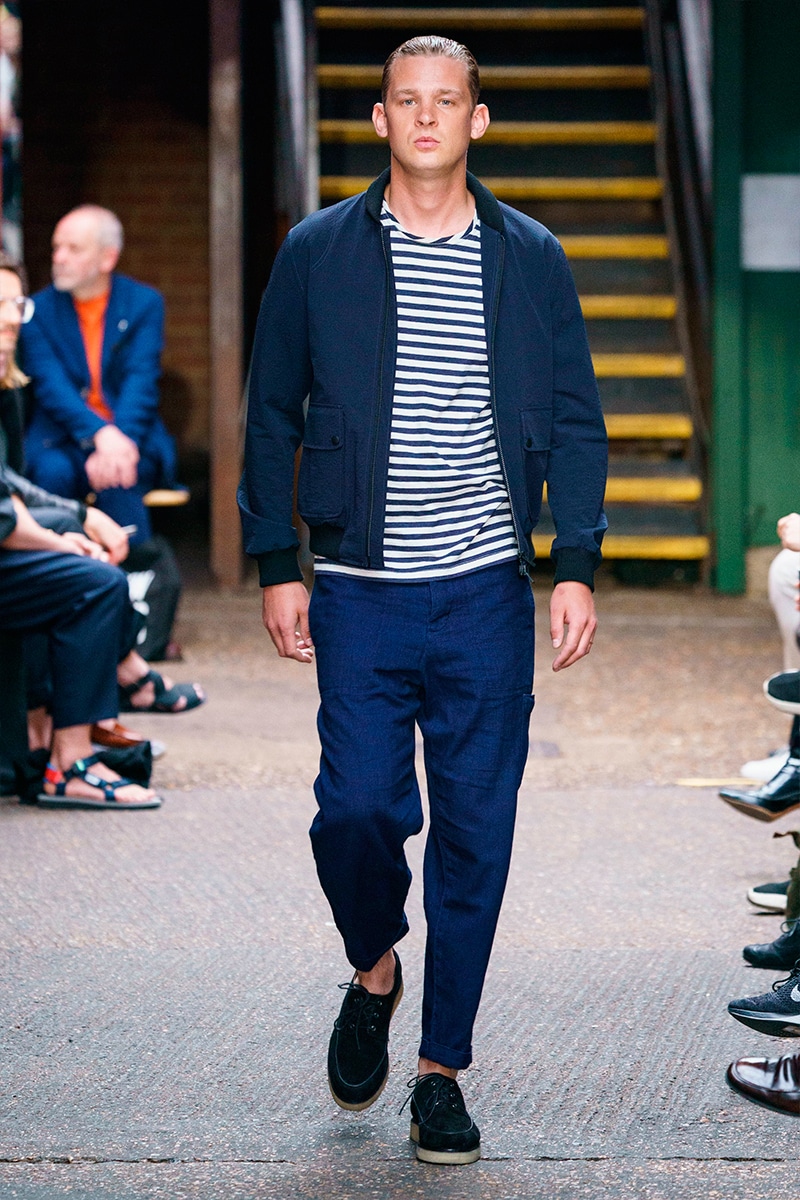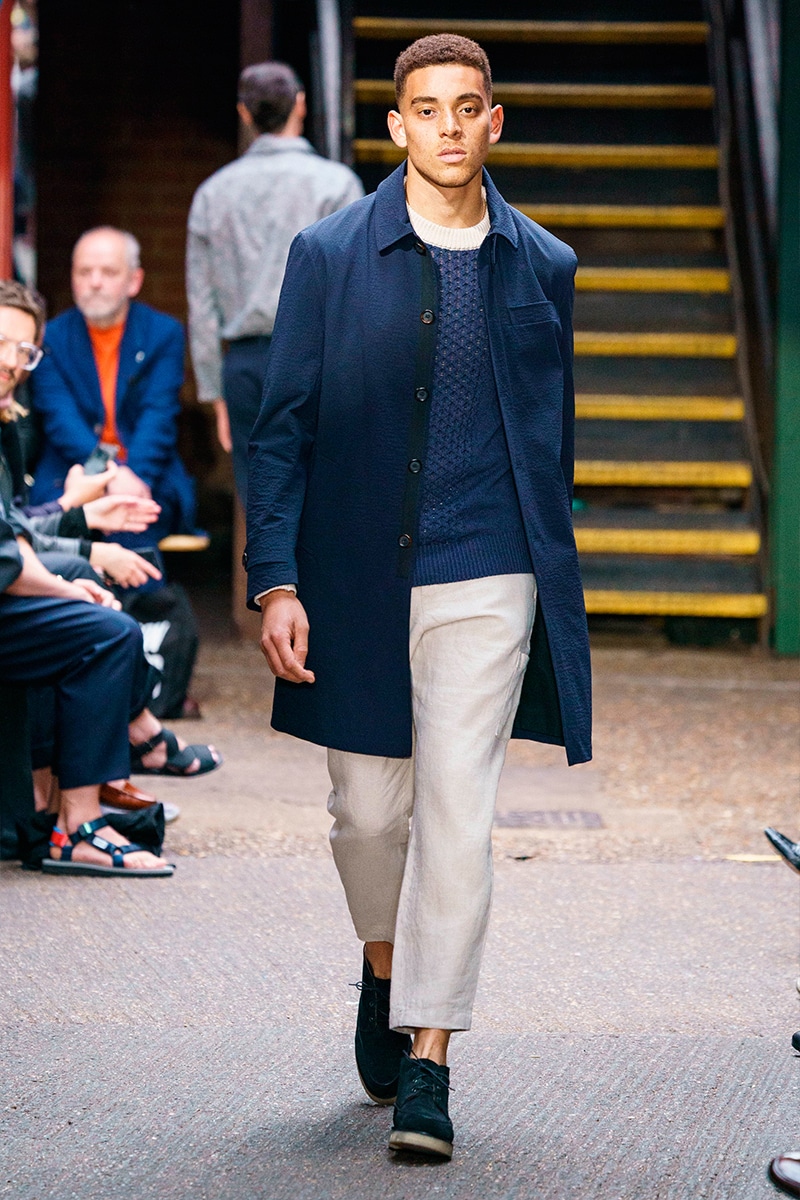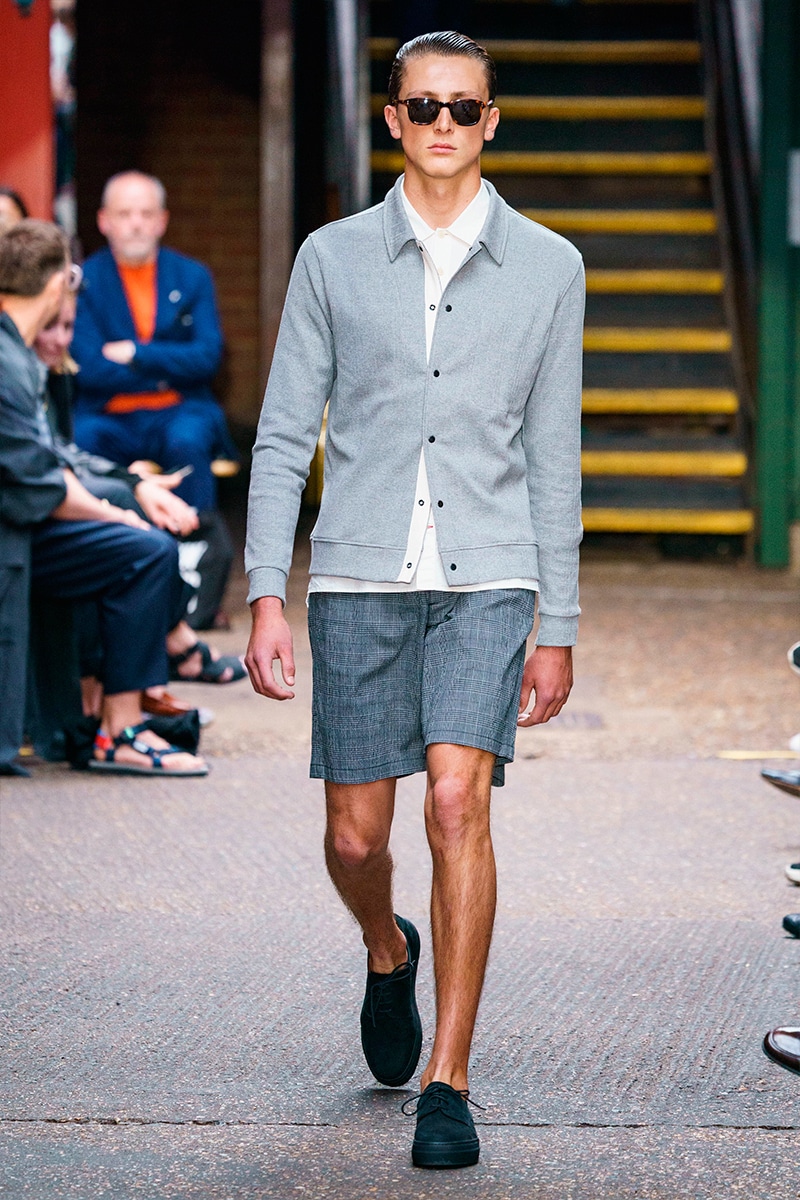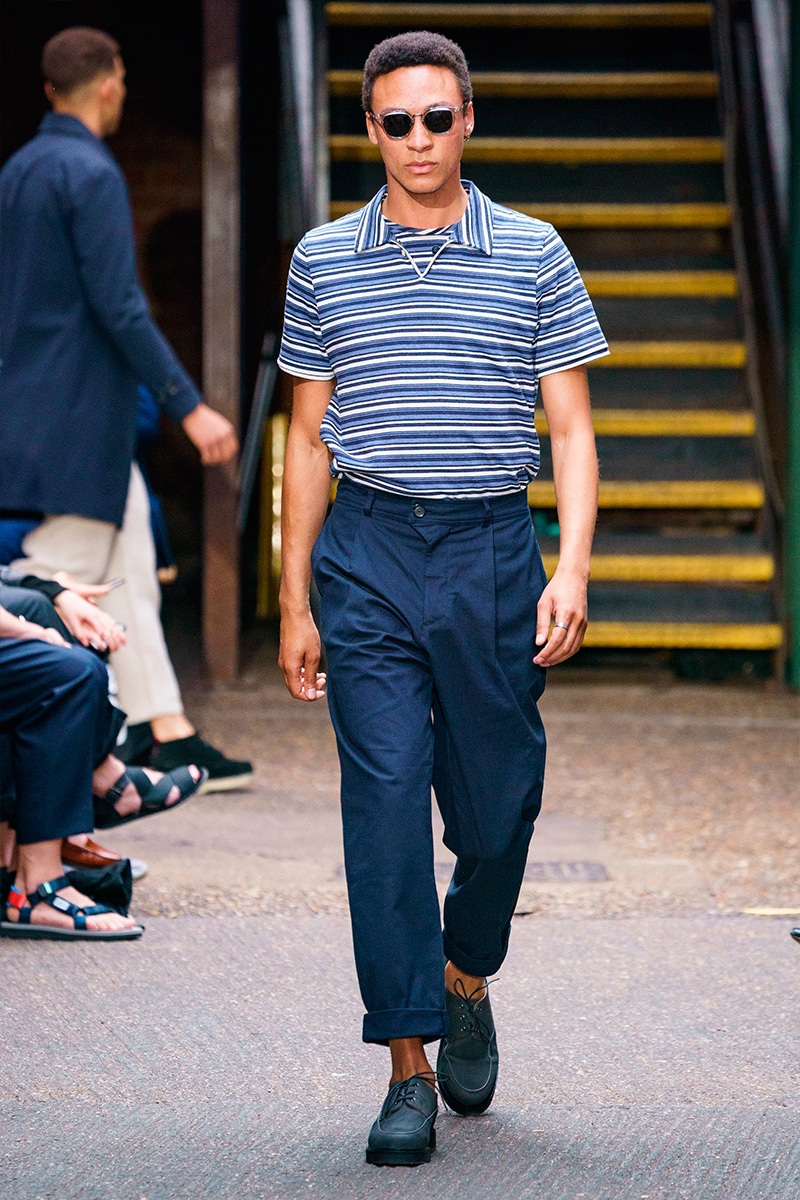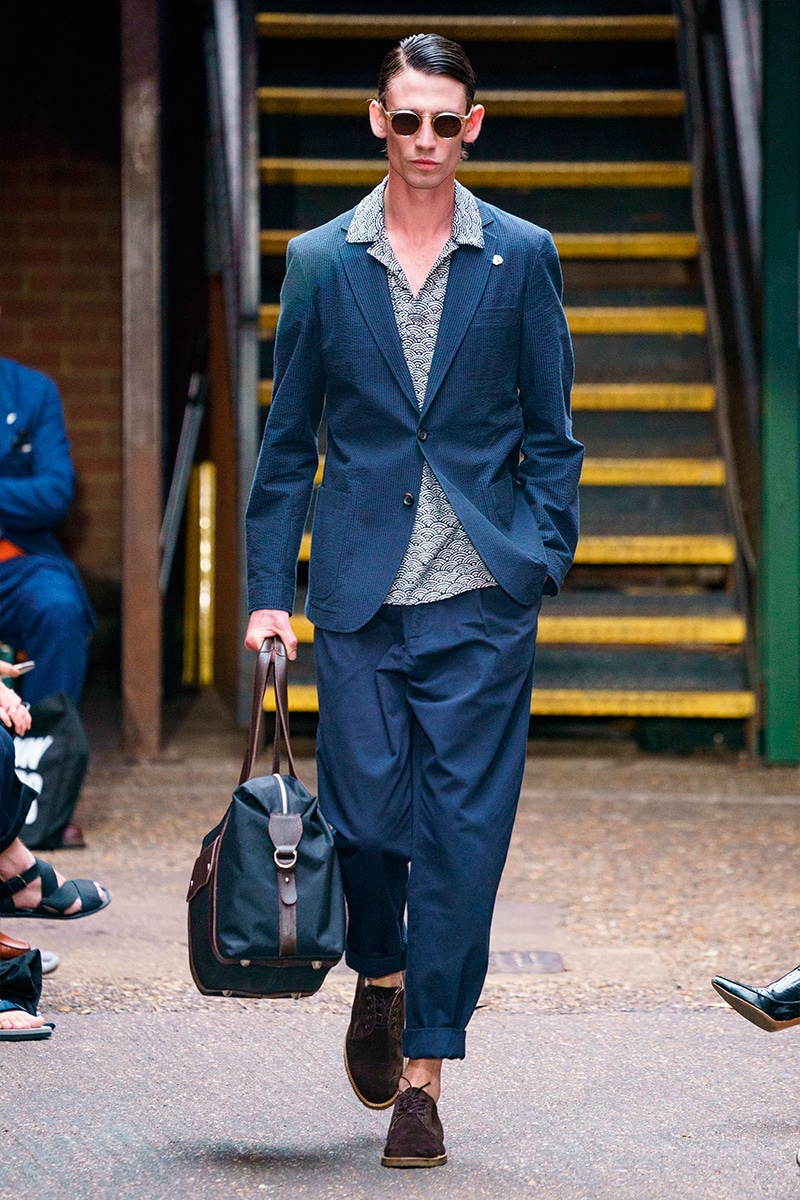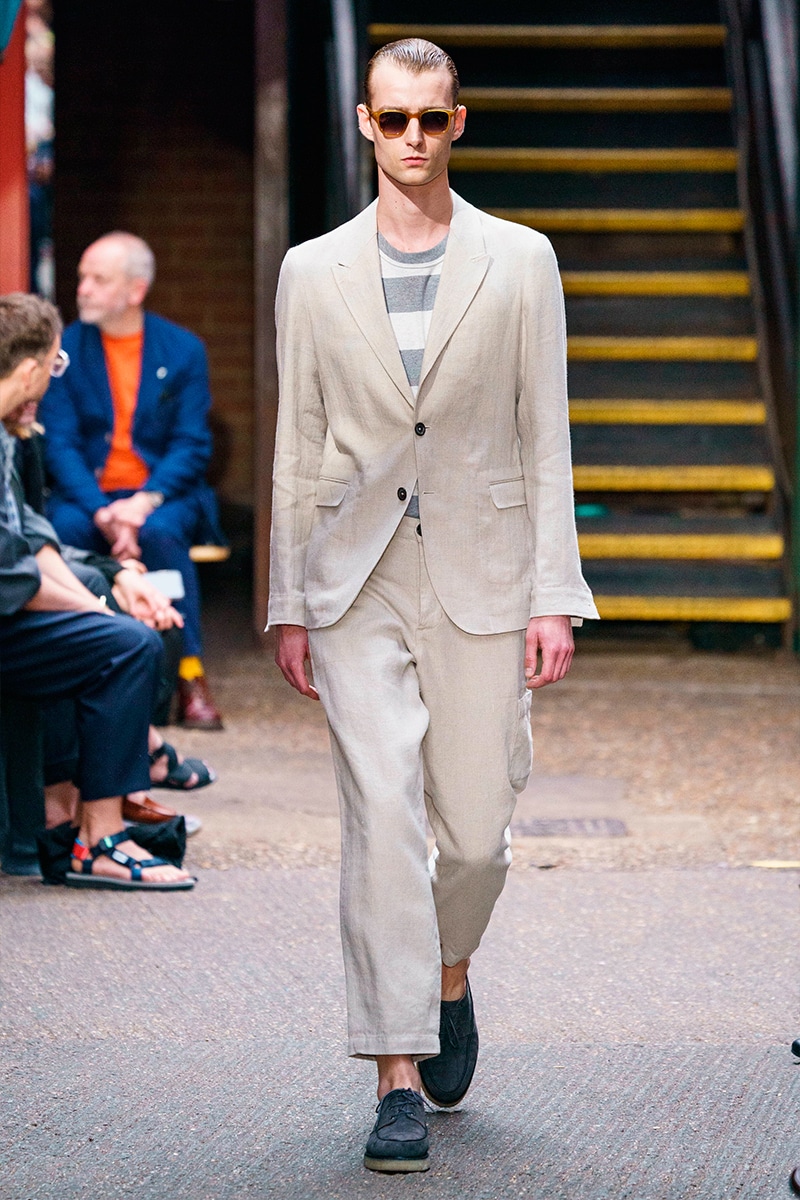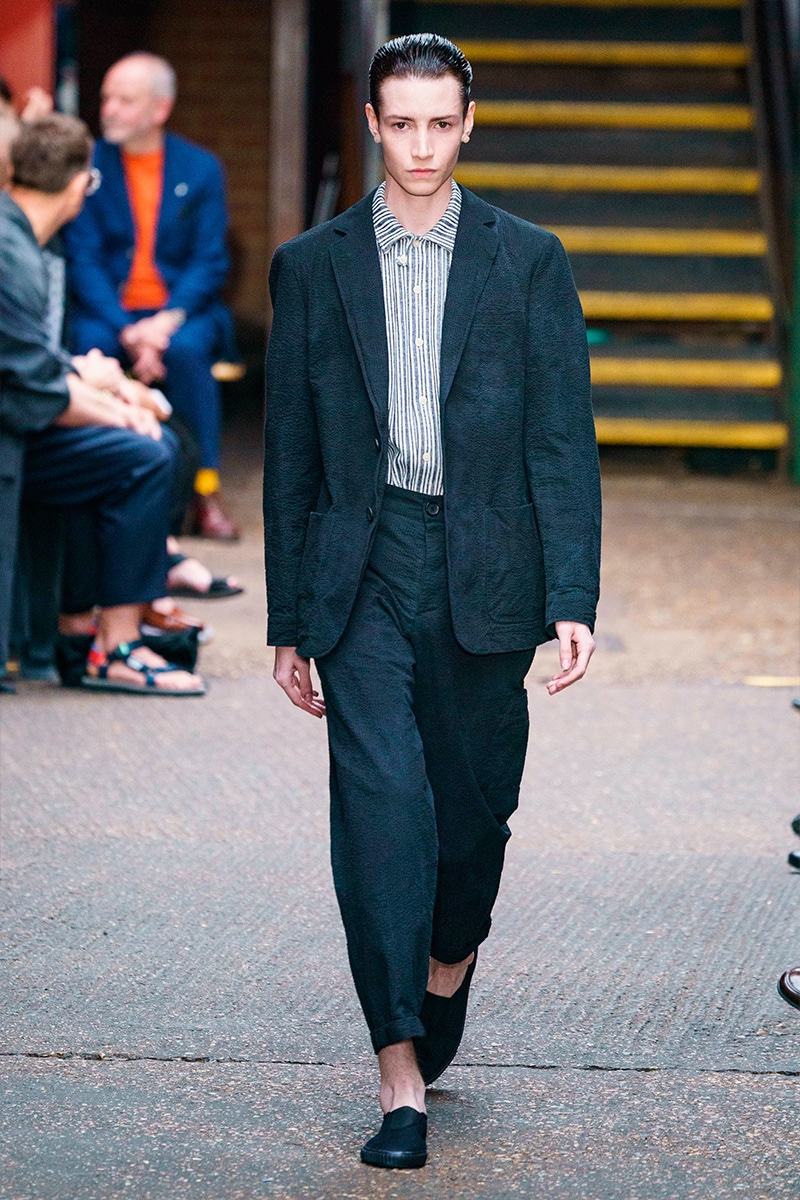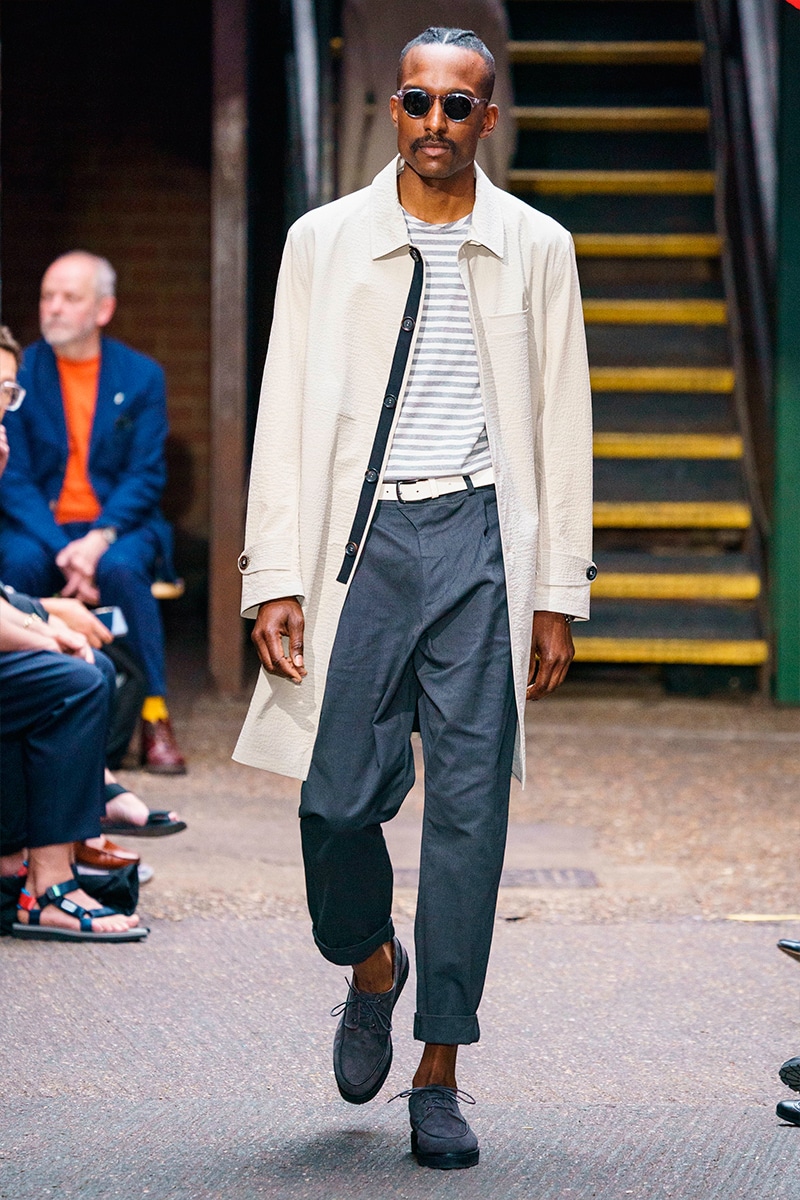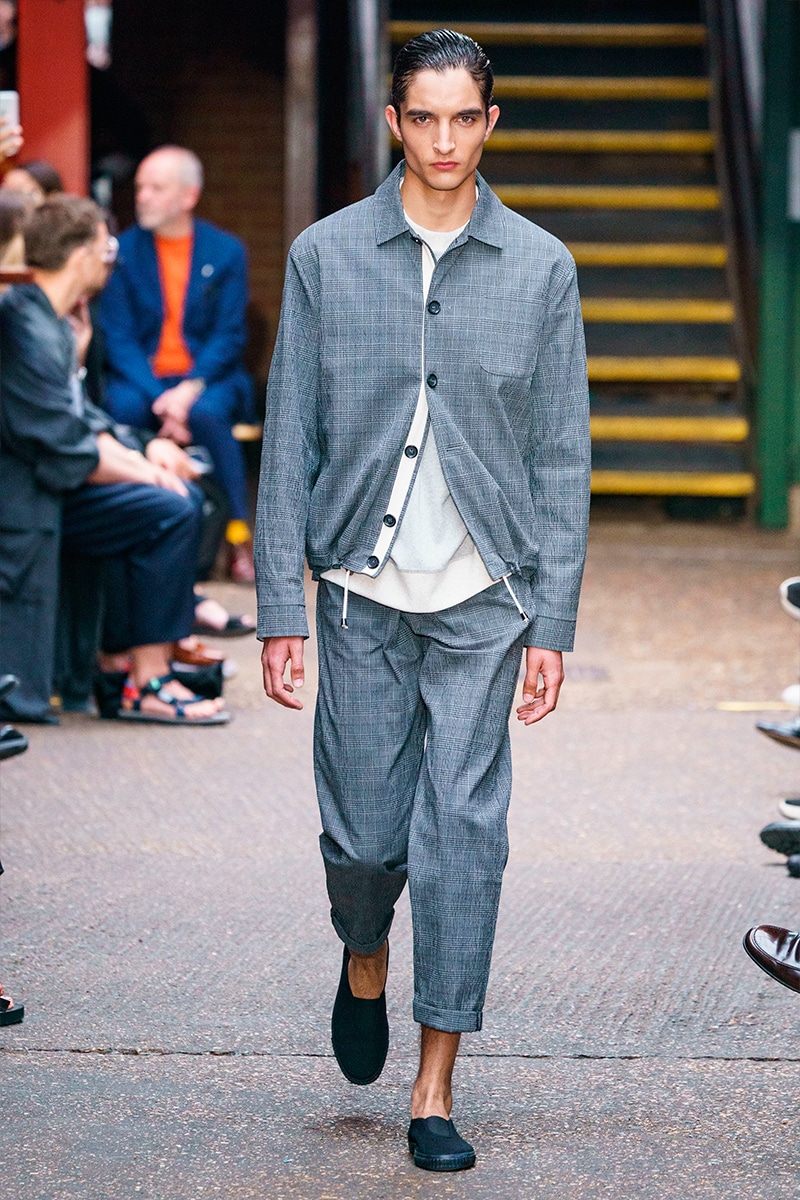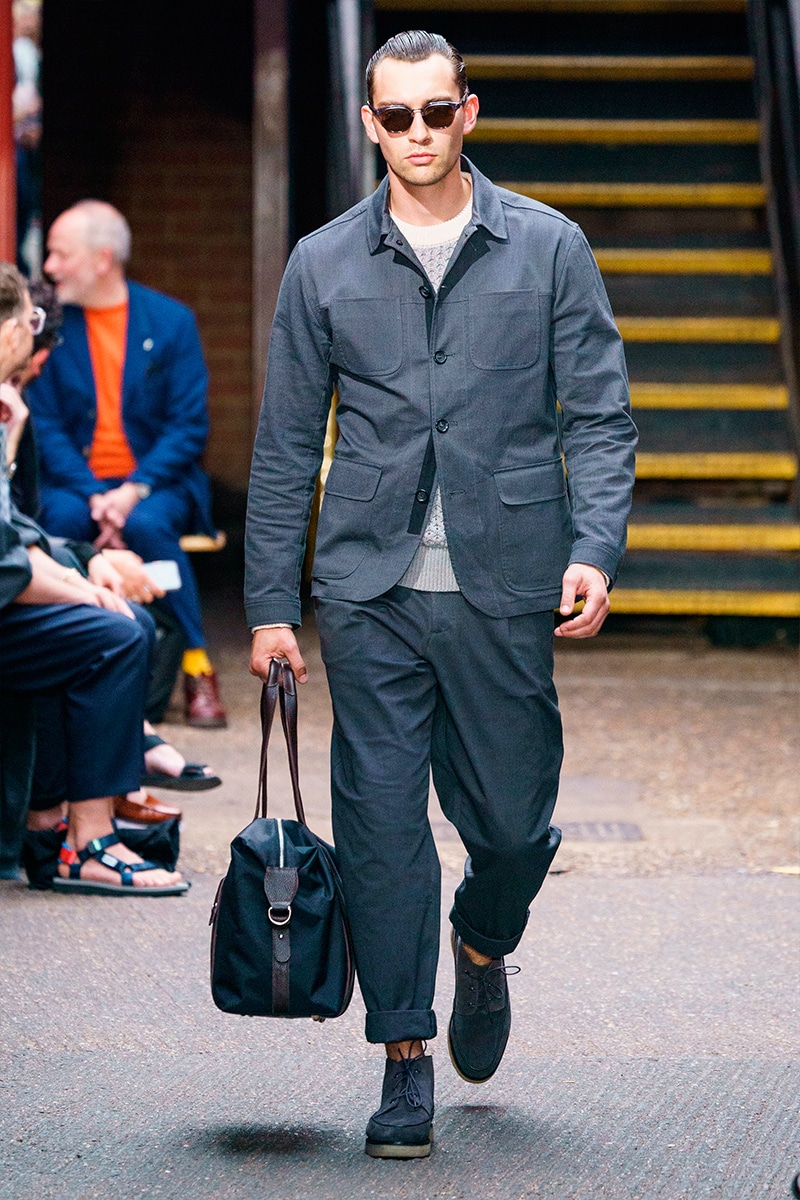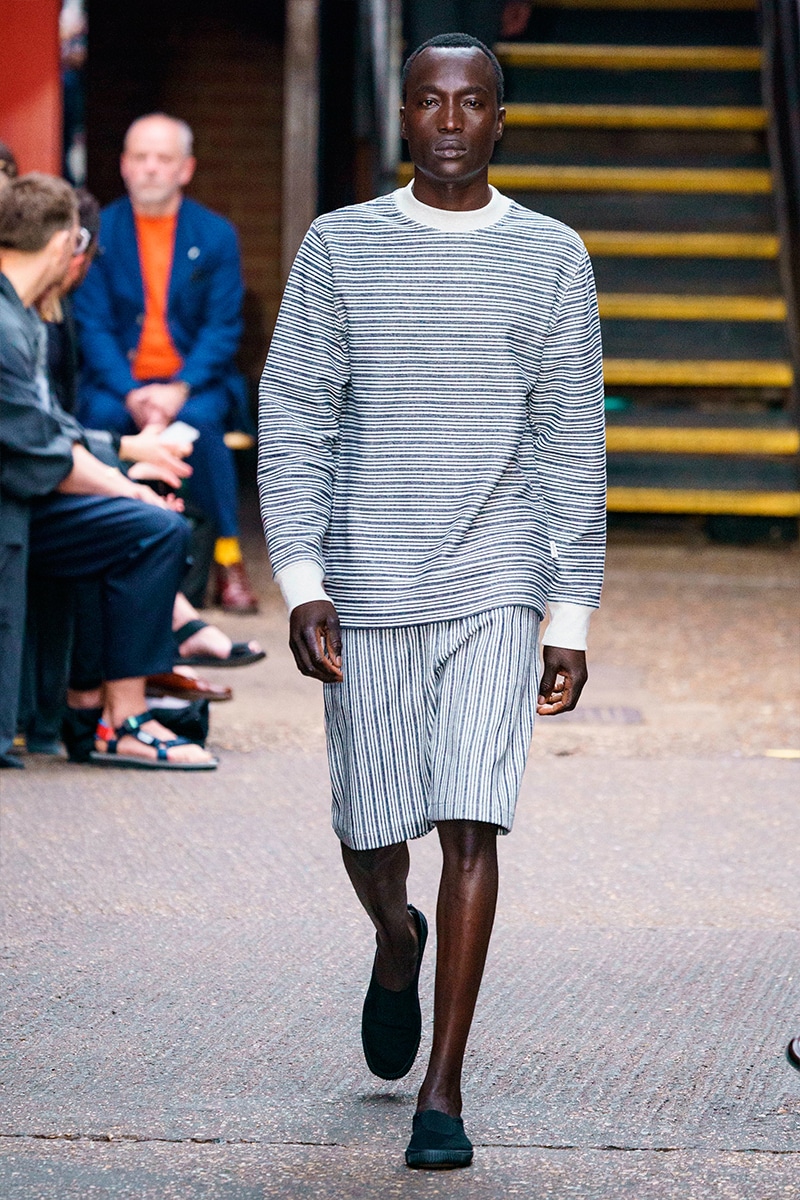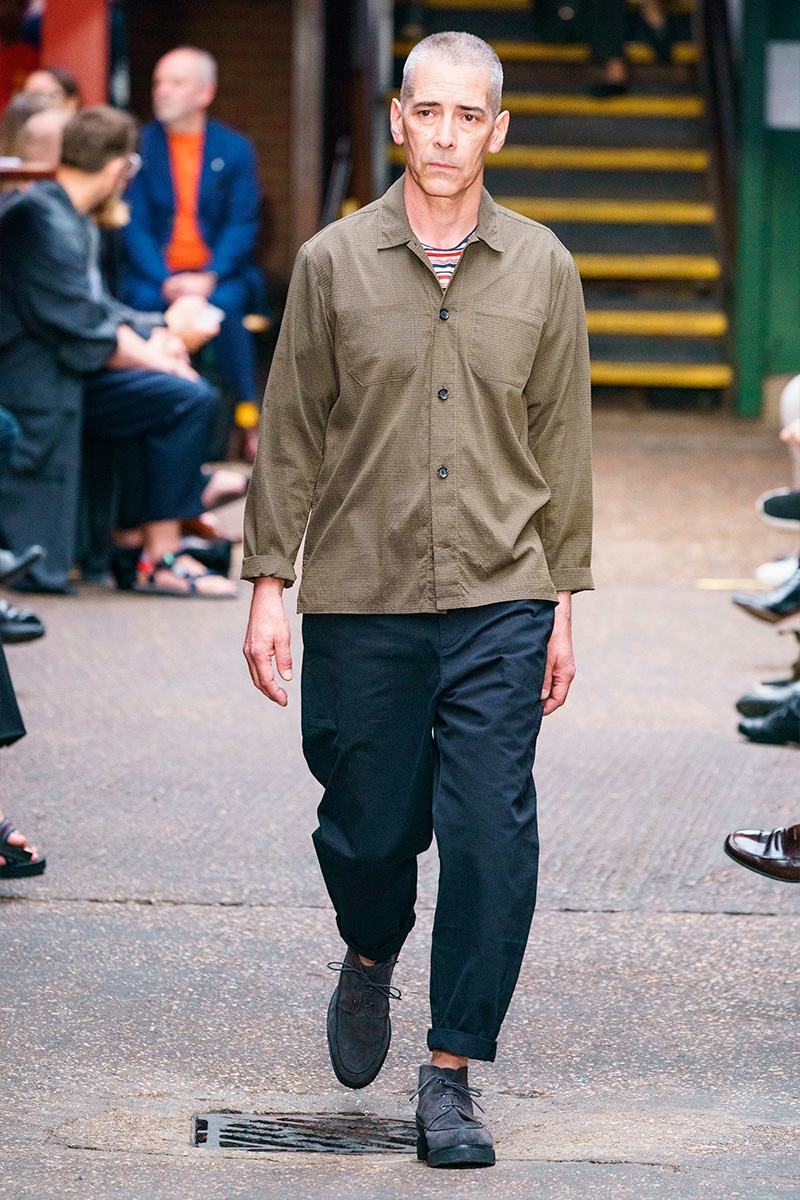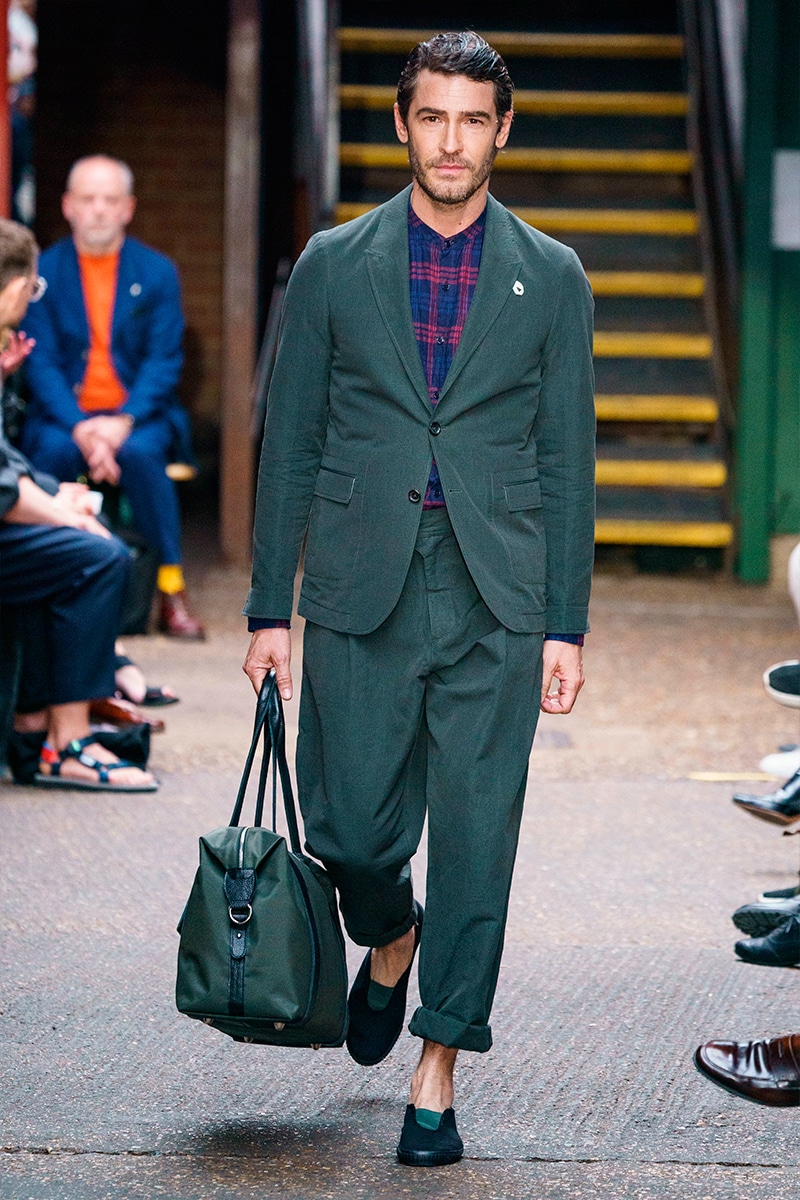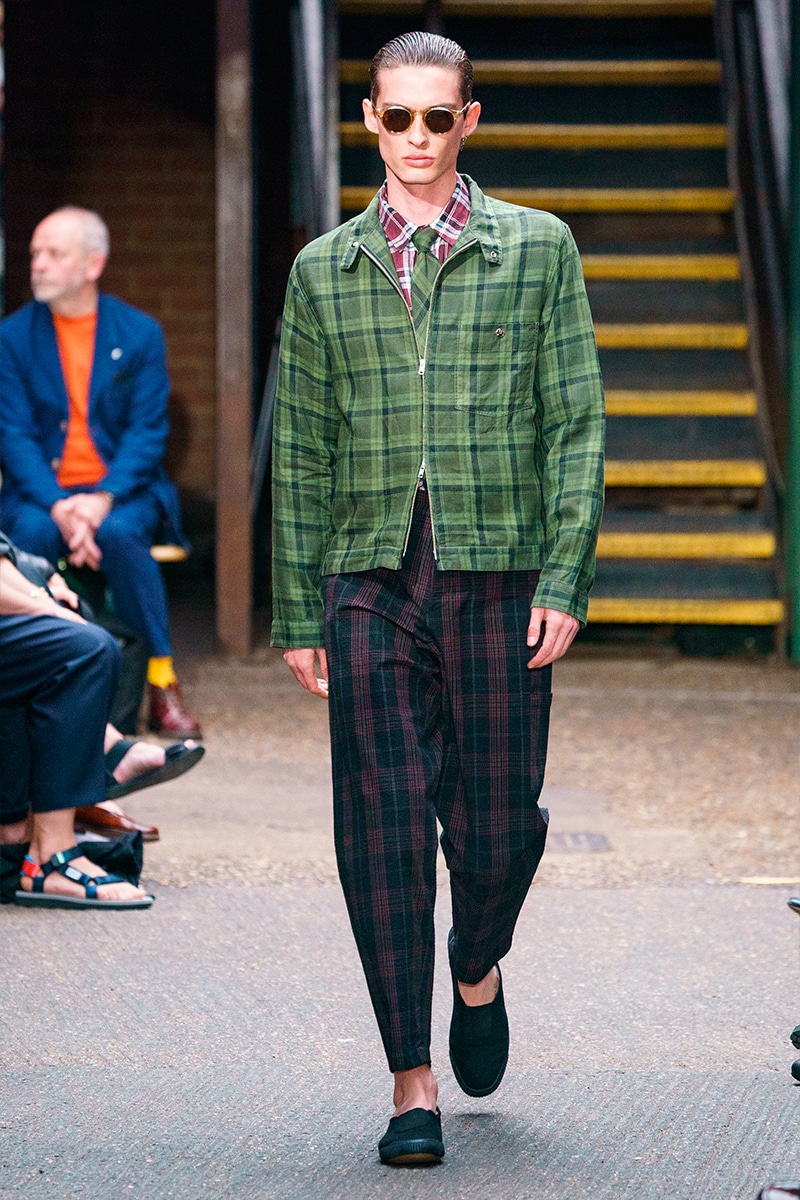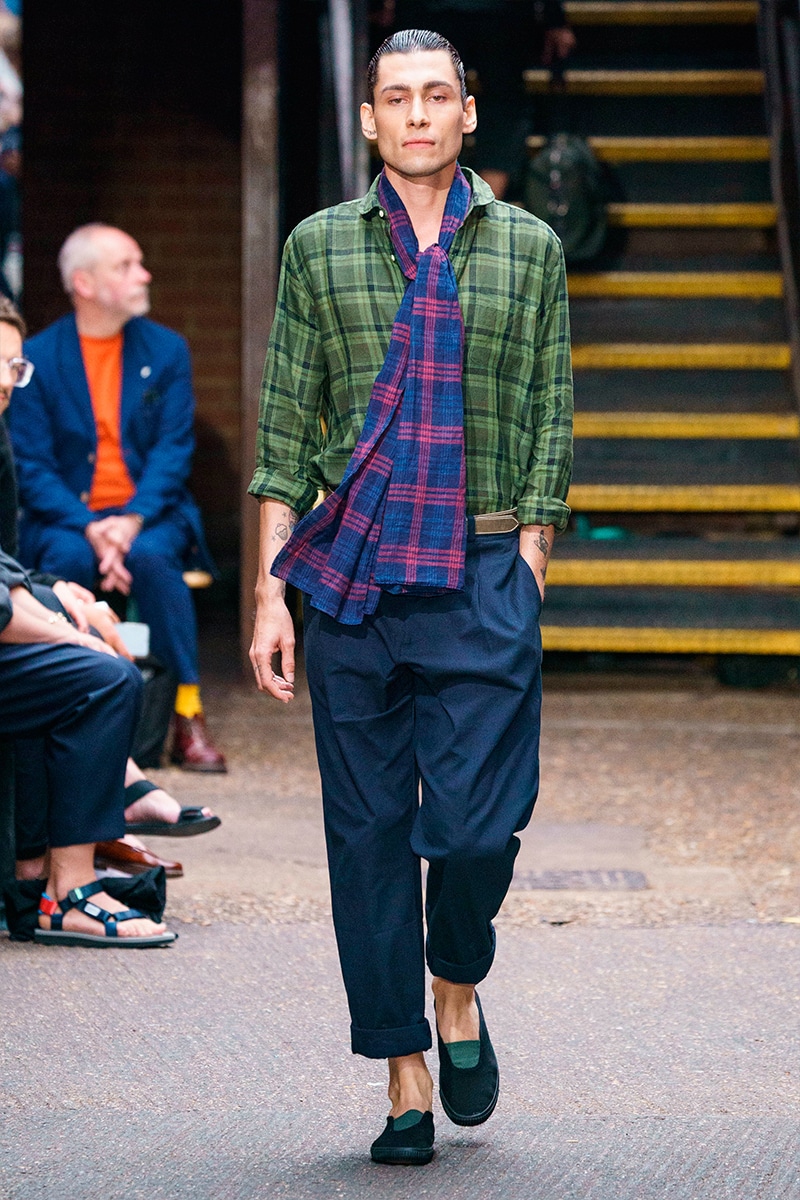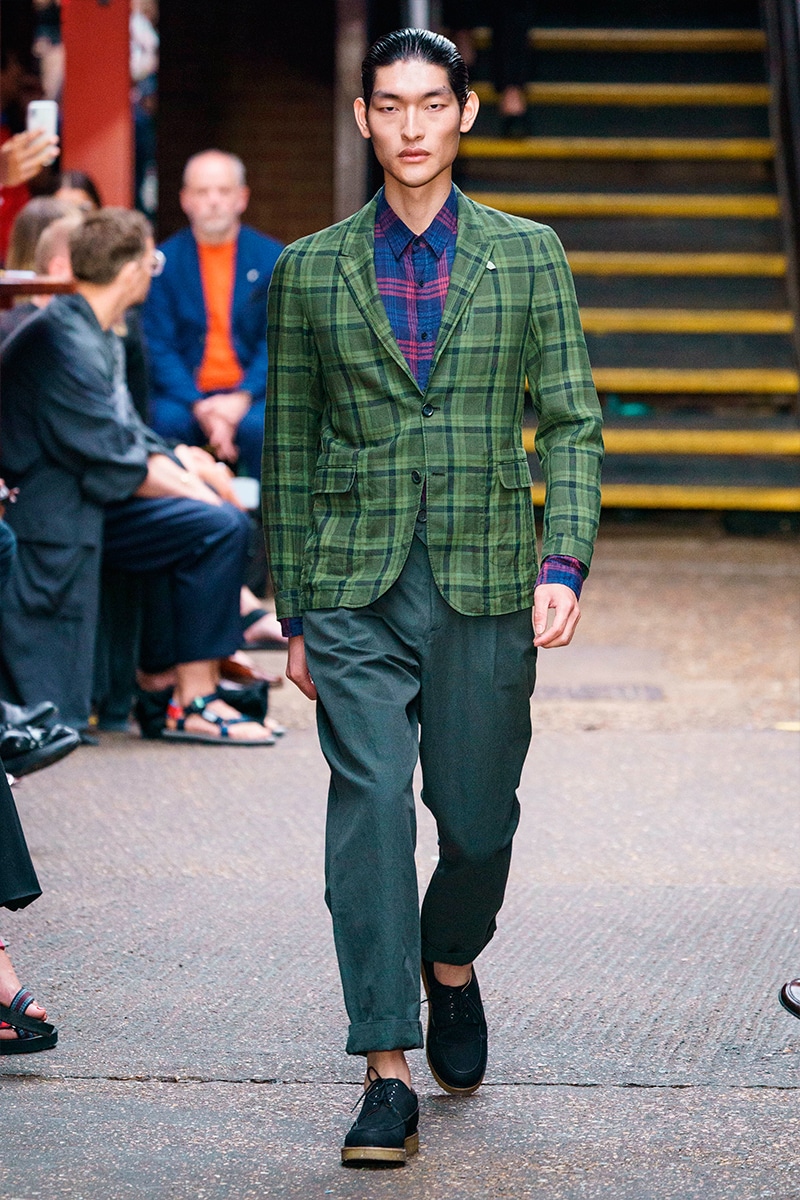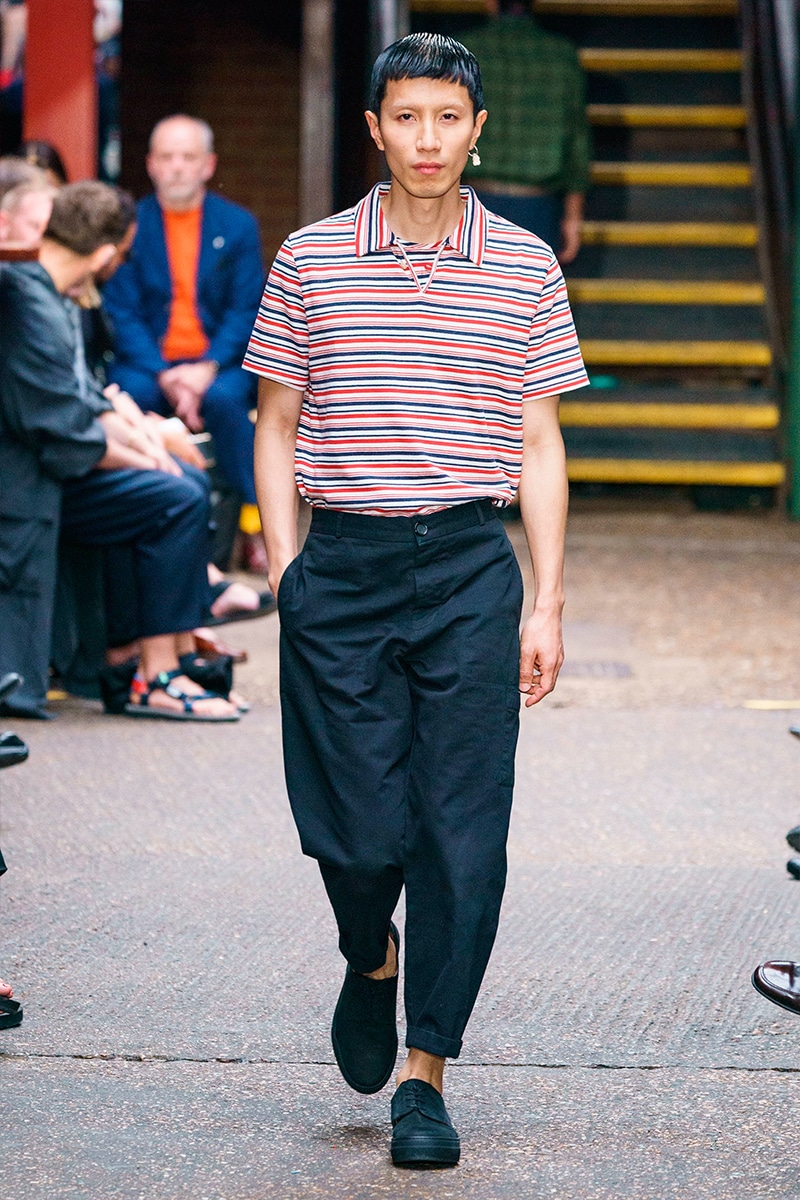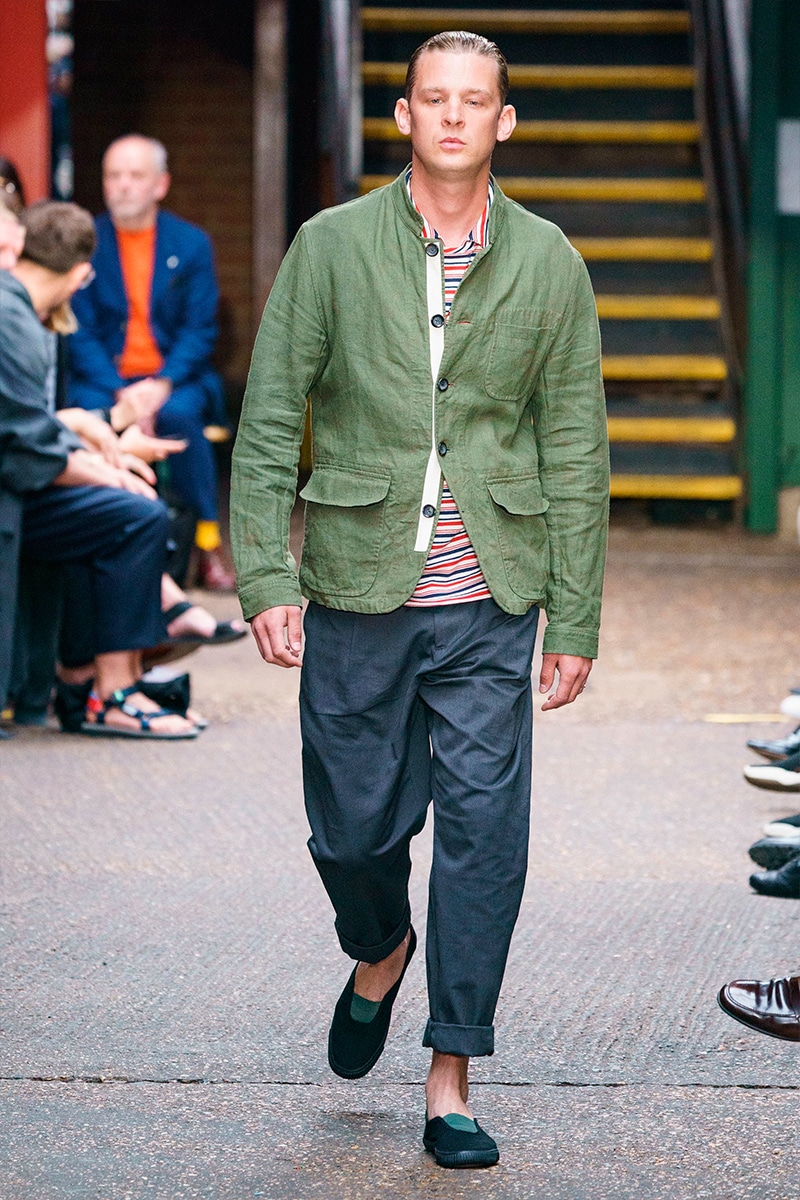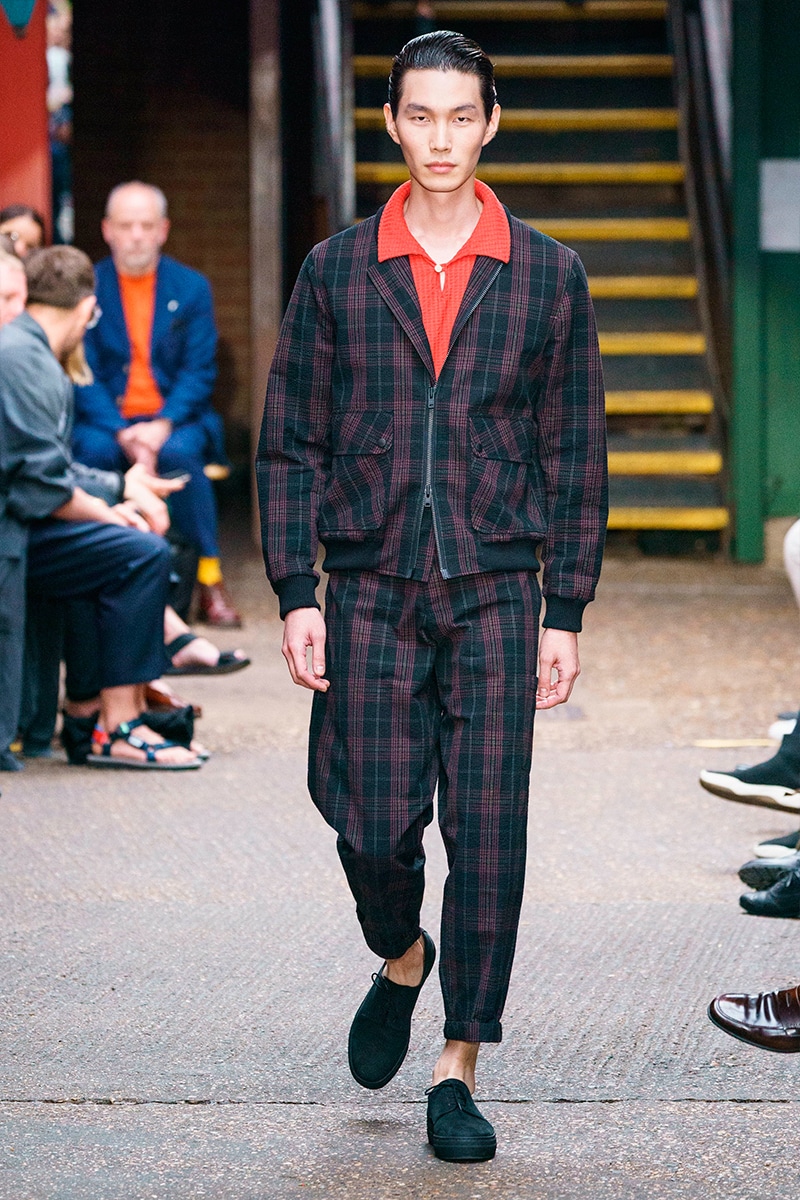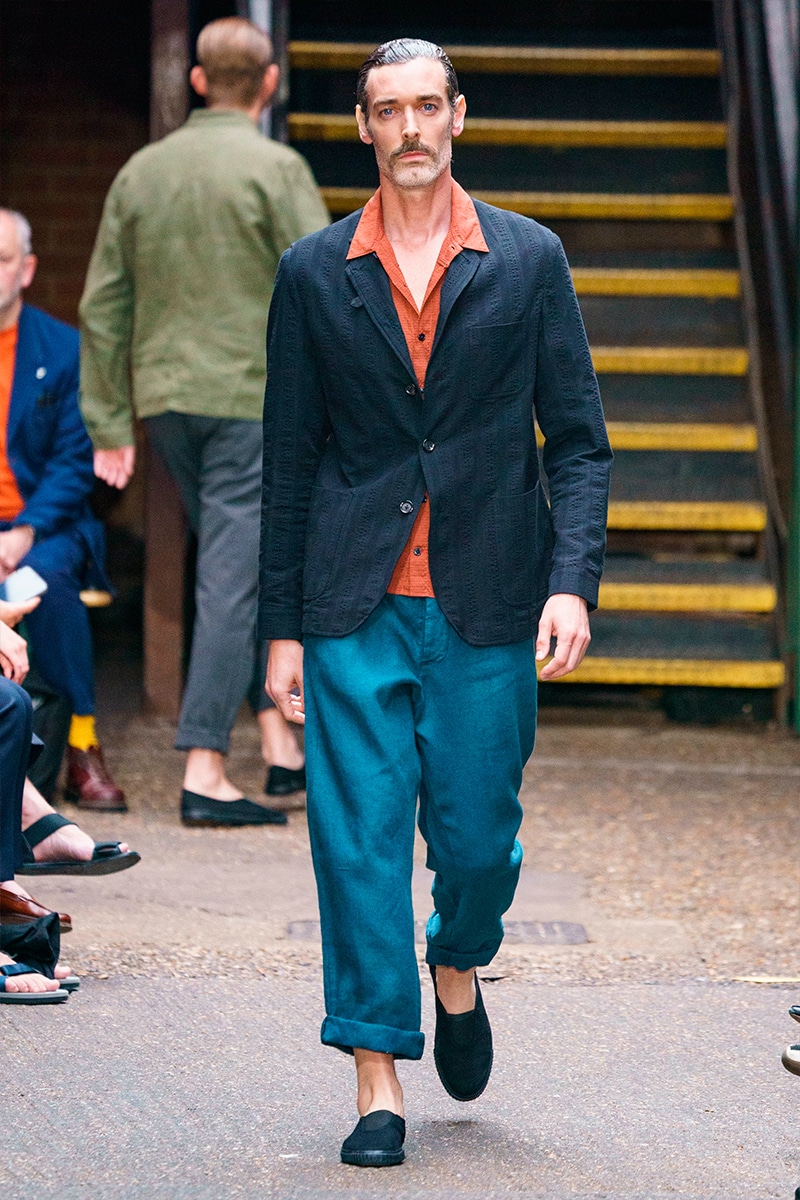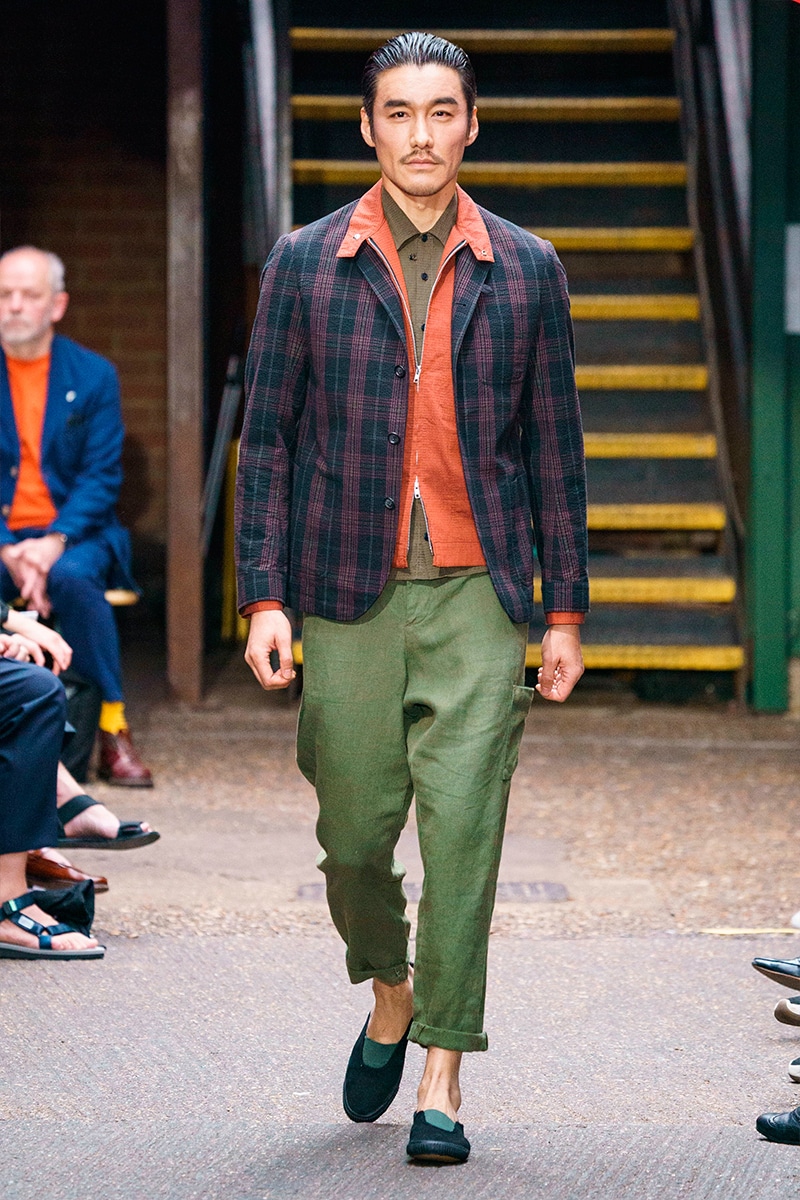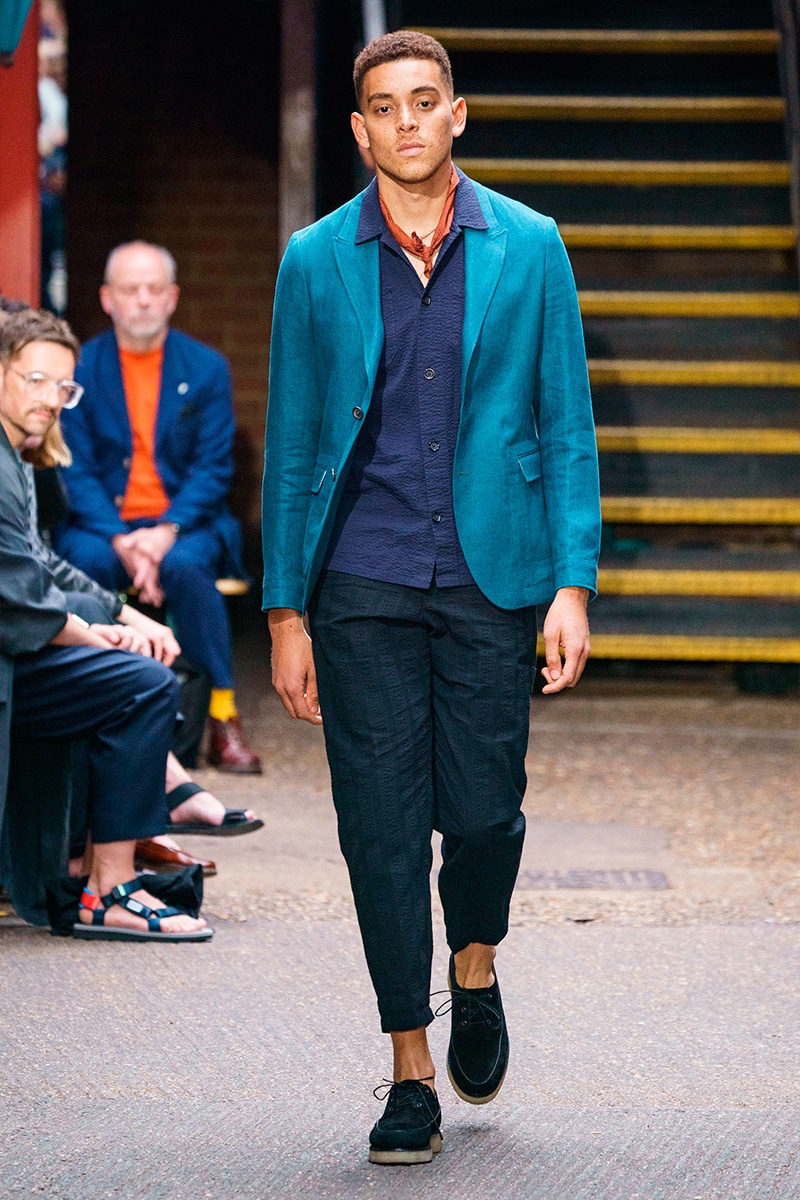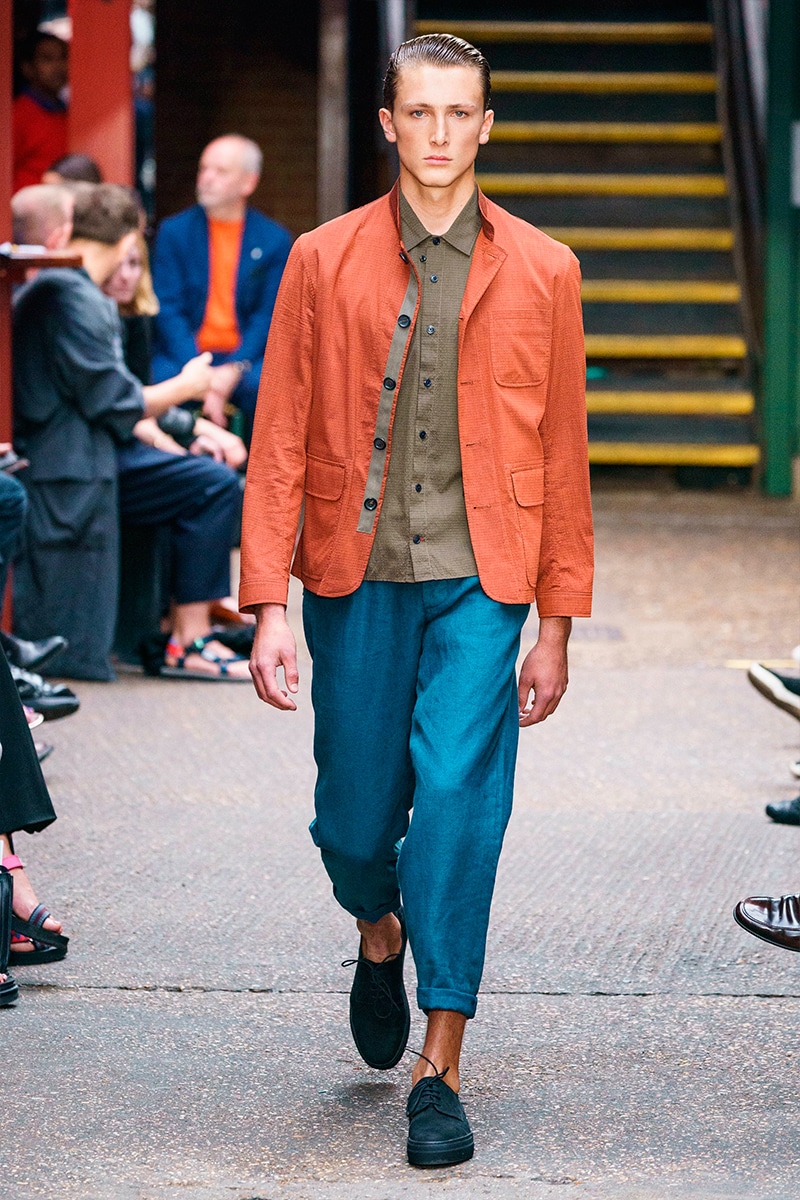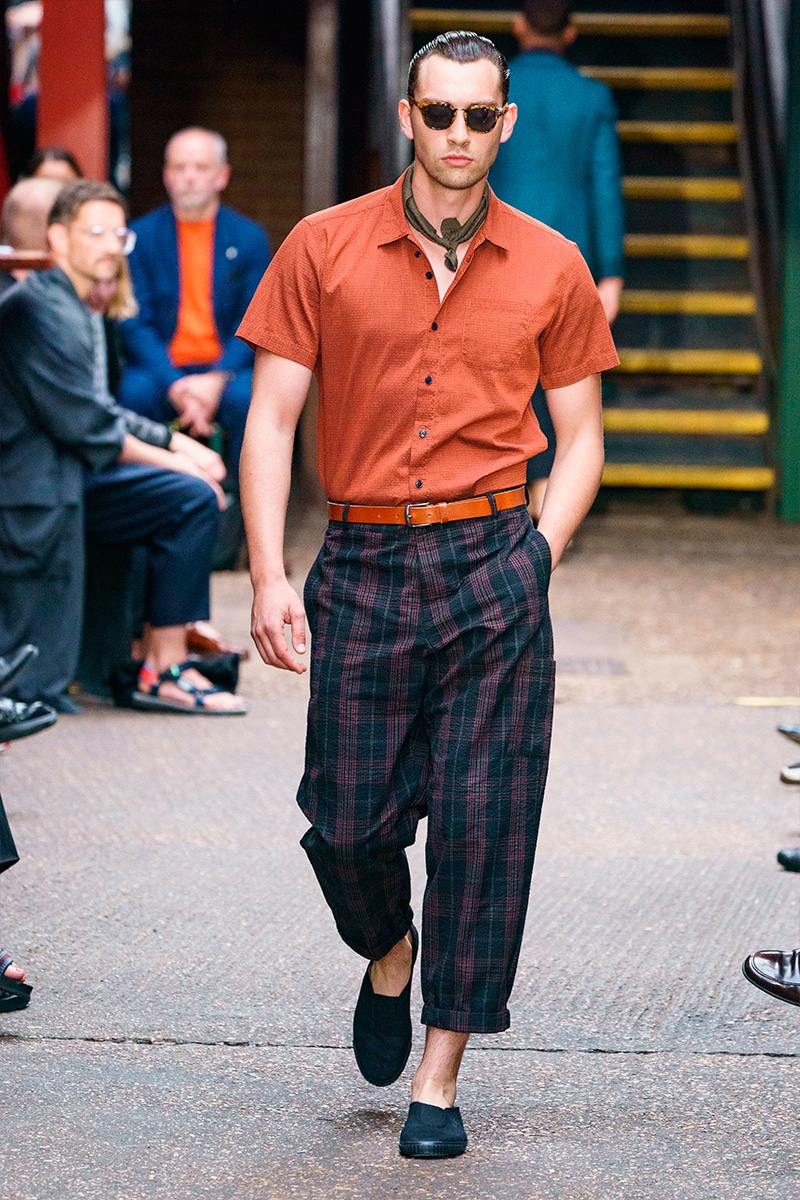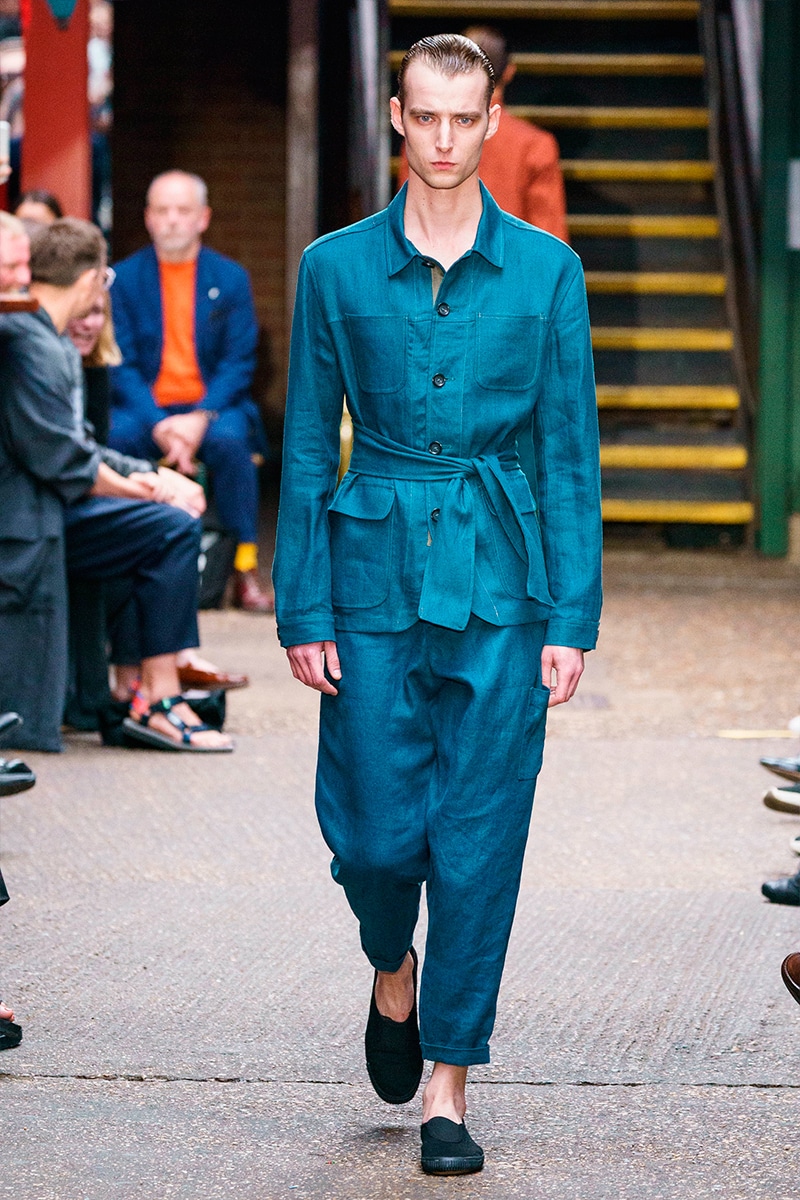 This SS20 season, the quintessentially British brand Oliver Spencer looked further afield, arriving at Hong Kong for inspiration. In more specific terms, Spencer sourced direct inspiration from the movie In The Mood For Love; derived from his fascination with the night markets of 1960s Hong Kong.
This was evident in the color palette with the turquoise and orange tones which were introduced to the Oliver Spencer catwalk for this collection. New for Spencer, perhaps this was his way of capturing the zeitgeist, especially in the current climate of bold streetwear being more favorable amongst the youth.
However, Spencer remained faithful to his heritage; his signature relaxed tailoring and neutral palette were present in numerous looks. Suits were not compromised within the whole ensemble; rather we saw blazers teamed with relaxed trousers and vice versa, demonstrating a contemporary man but with a casual sensibility. Harrington jackets were fixed with pinstripe shorts, again presenting a look partially refined and partially casual.
There were also striped sailor tees, trench coats, and satchel bags and so it appeared, despite Spencer's references, he still embodied a British spirit and a spirit that's inherently sustainable. The minimal color tones inevitably were of benefit to the environment; no harmful synthetic dyes. But, of course, with Oliver Spencer being renowned for his efforts towards sustainable clothing, this wasn't the only ethical merit he achieved. Organic cotton and linen blends were heavily featured throughout with garments being produced ethically in the U.K. and Portugal.
The most prominent theme, arguably, was the balance of old and new with natural tones with hints and splashes of neon Hong Kong nightlife. The collection maintained its British heritage with garments being ultra-wearable and visually pleasing for the more youthful and ethically minded wearer.