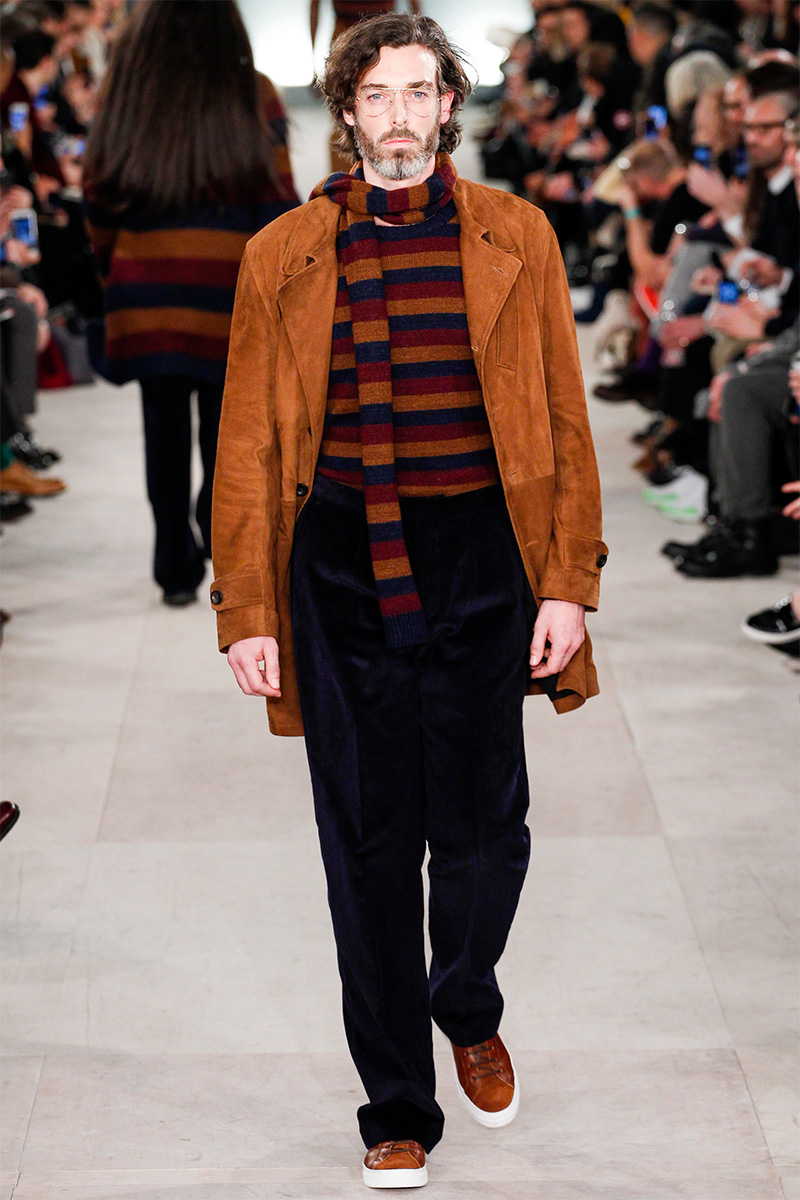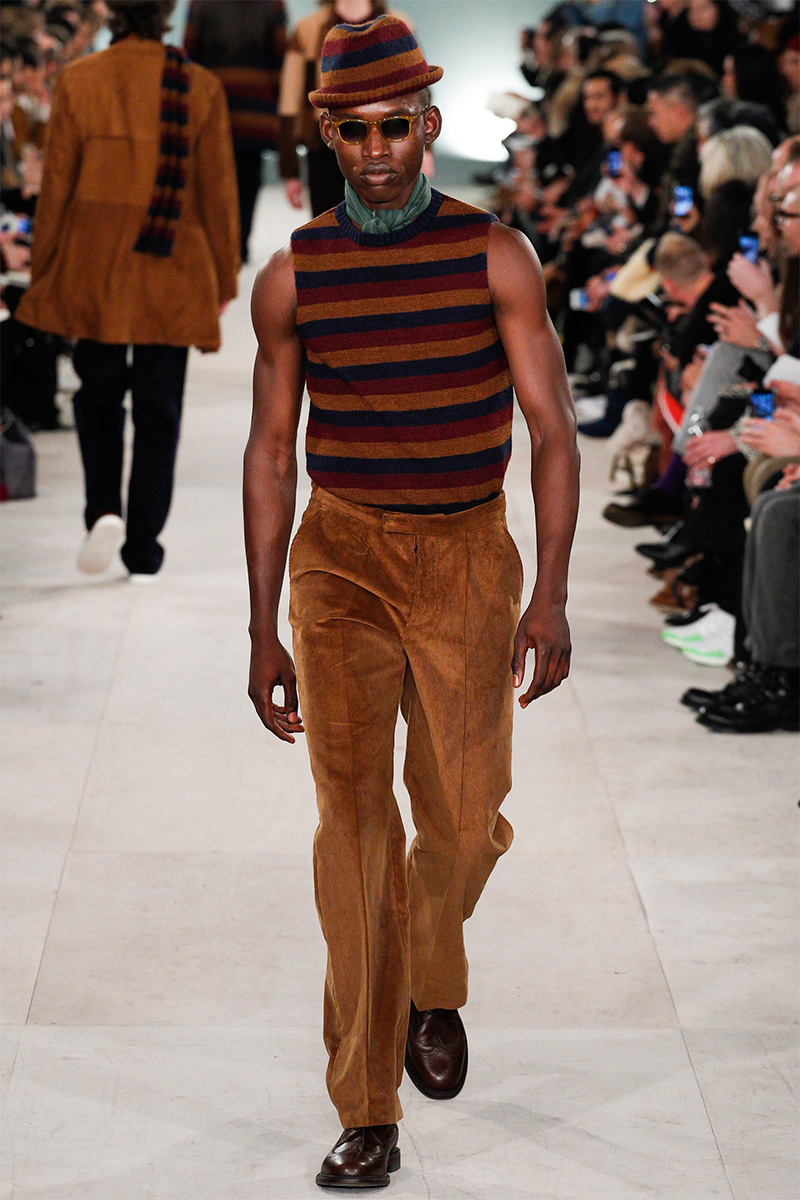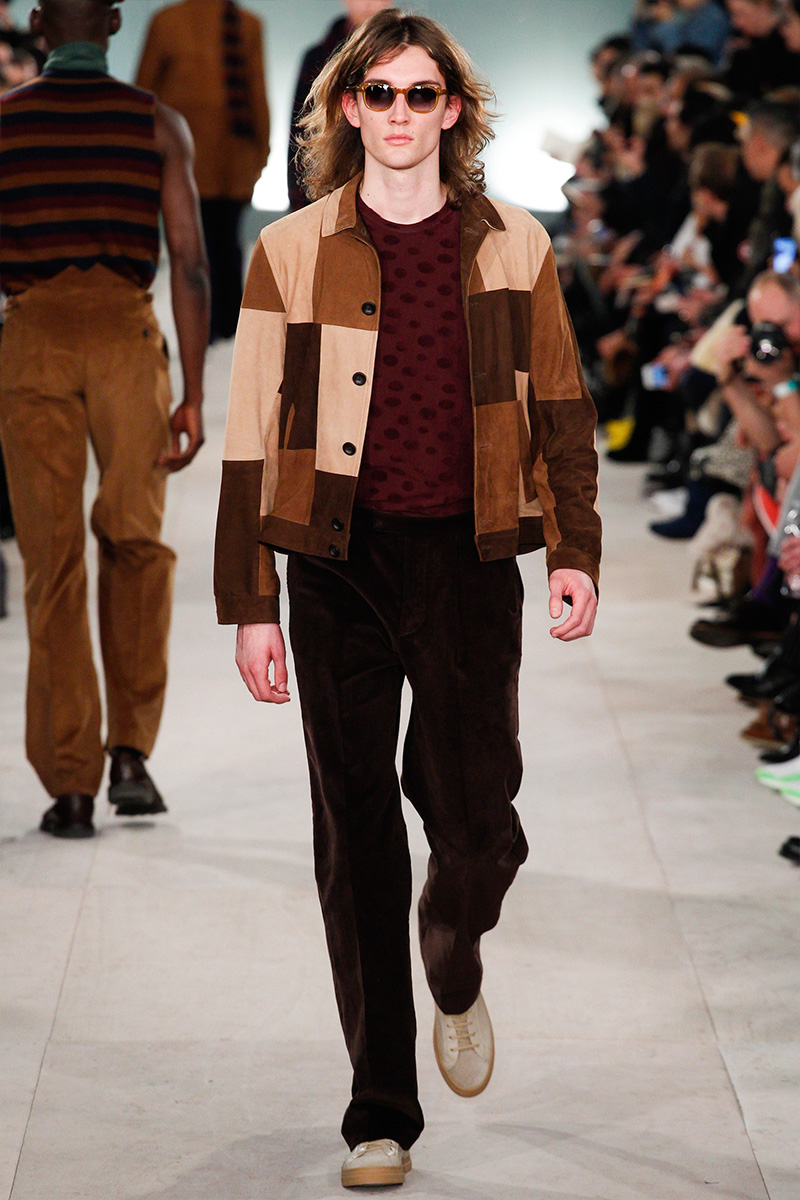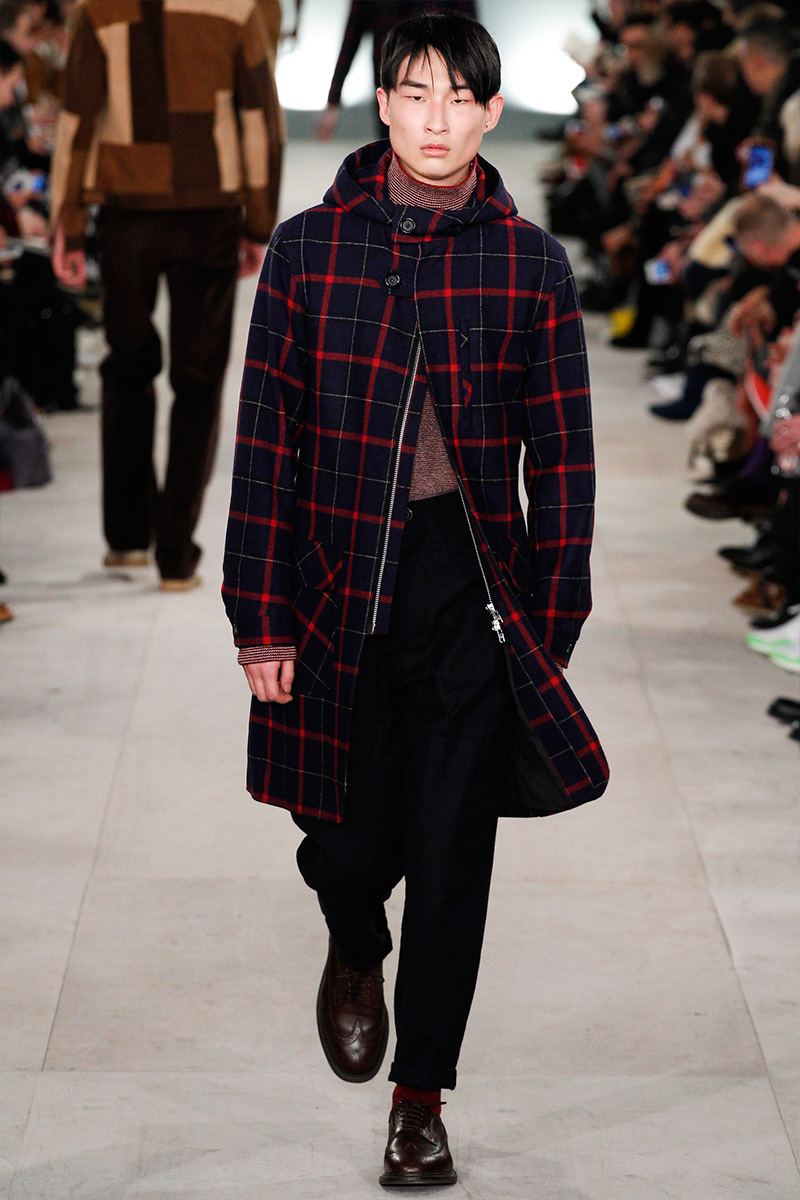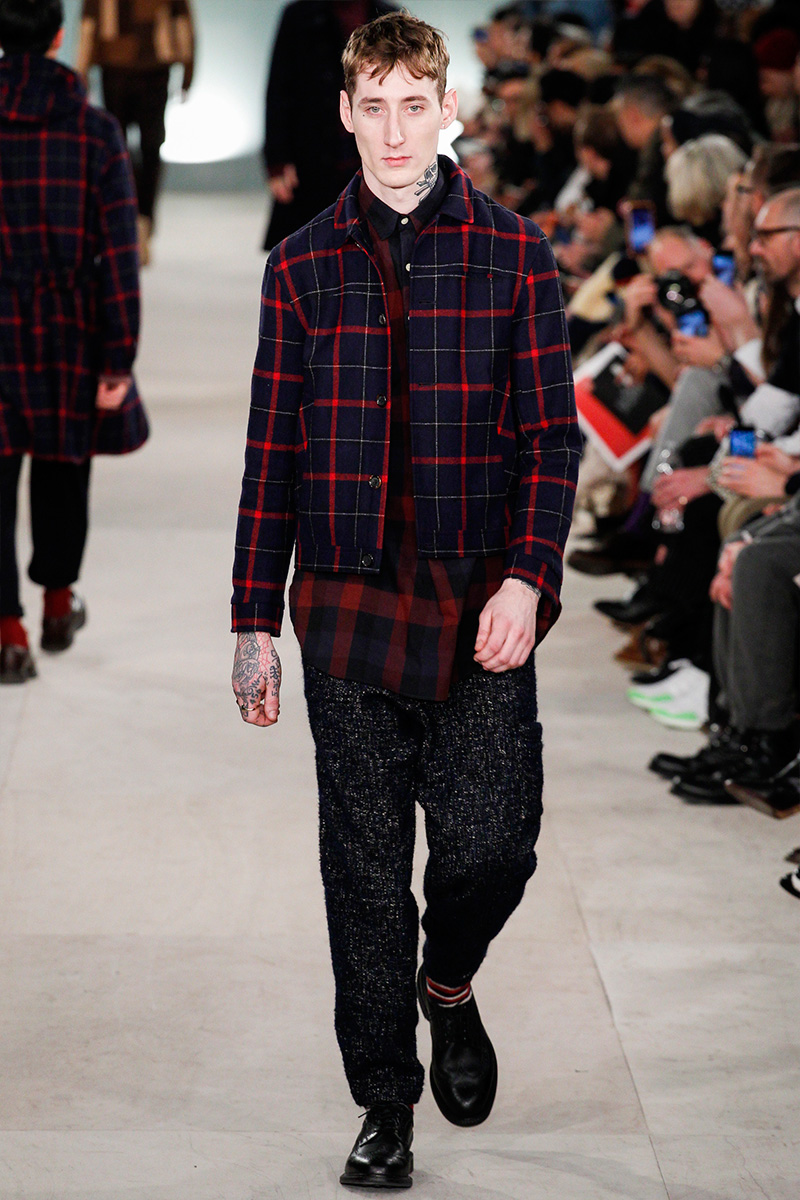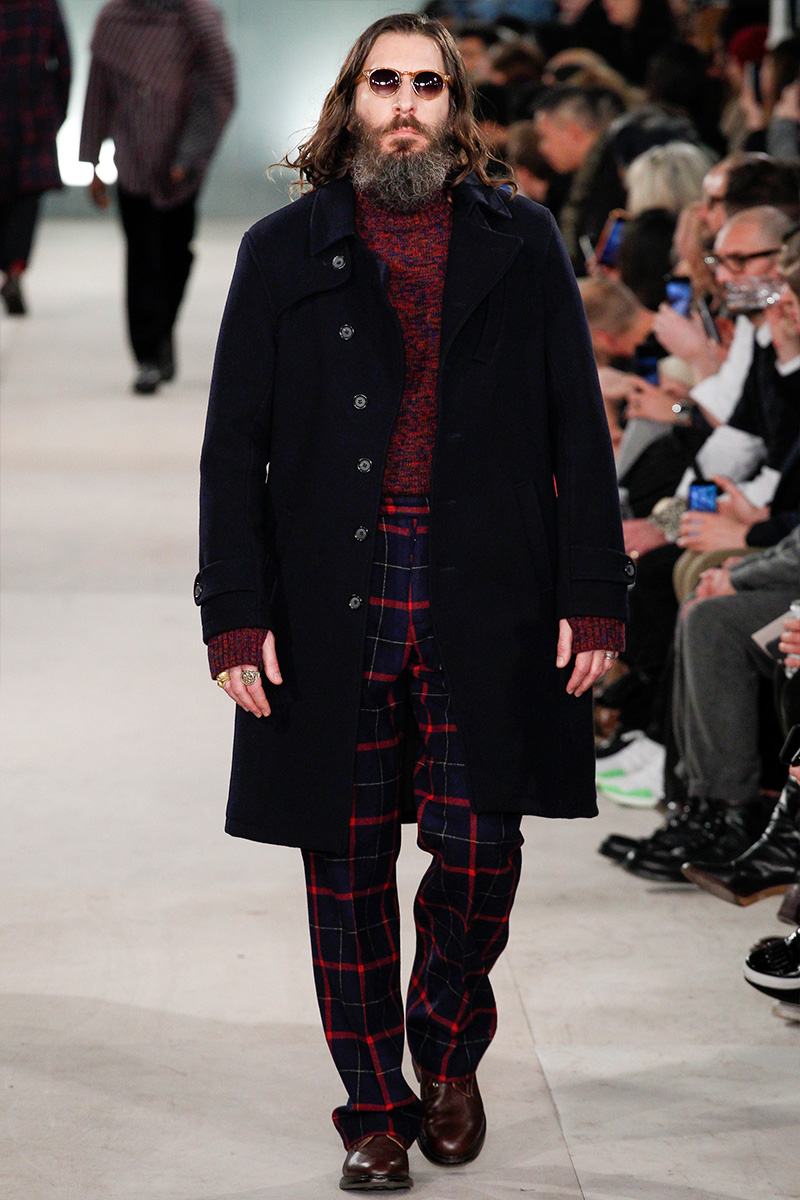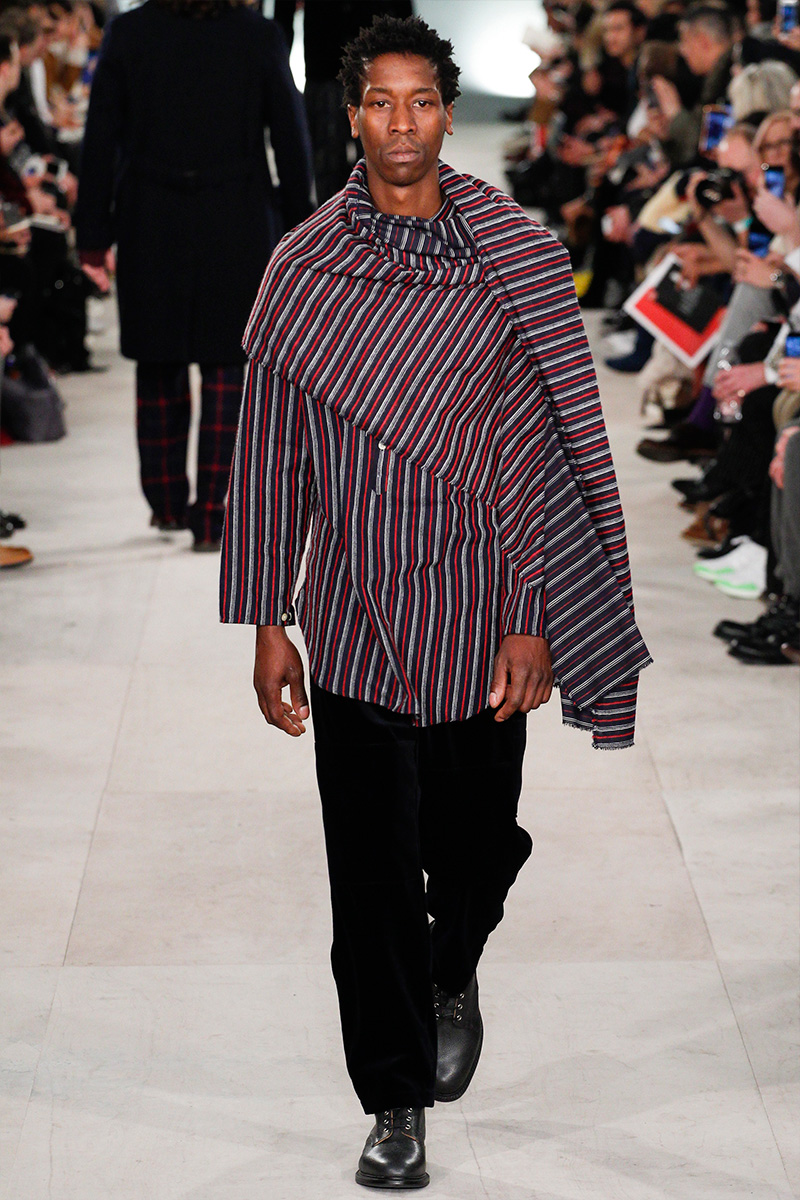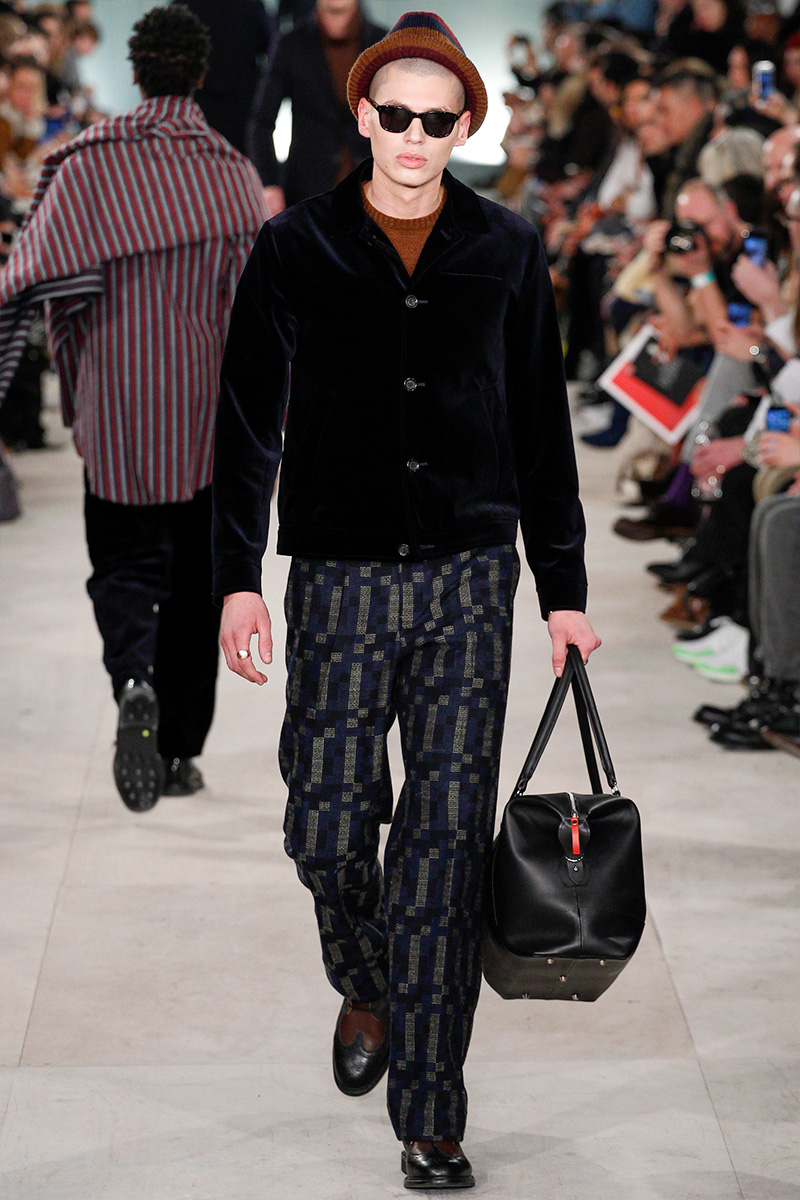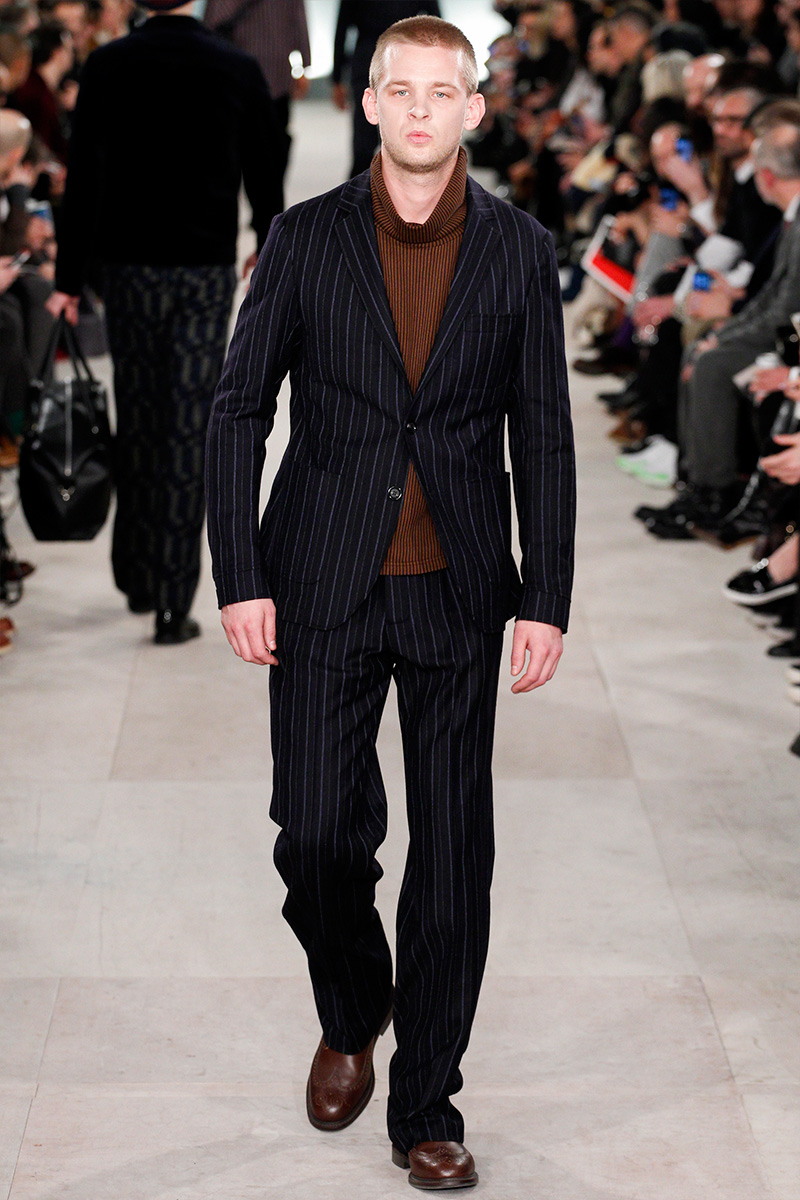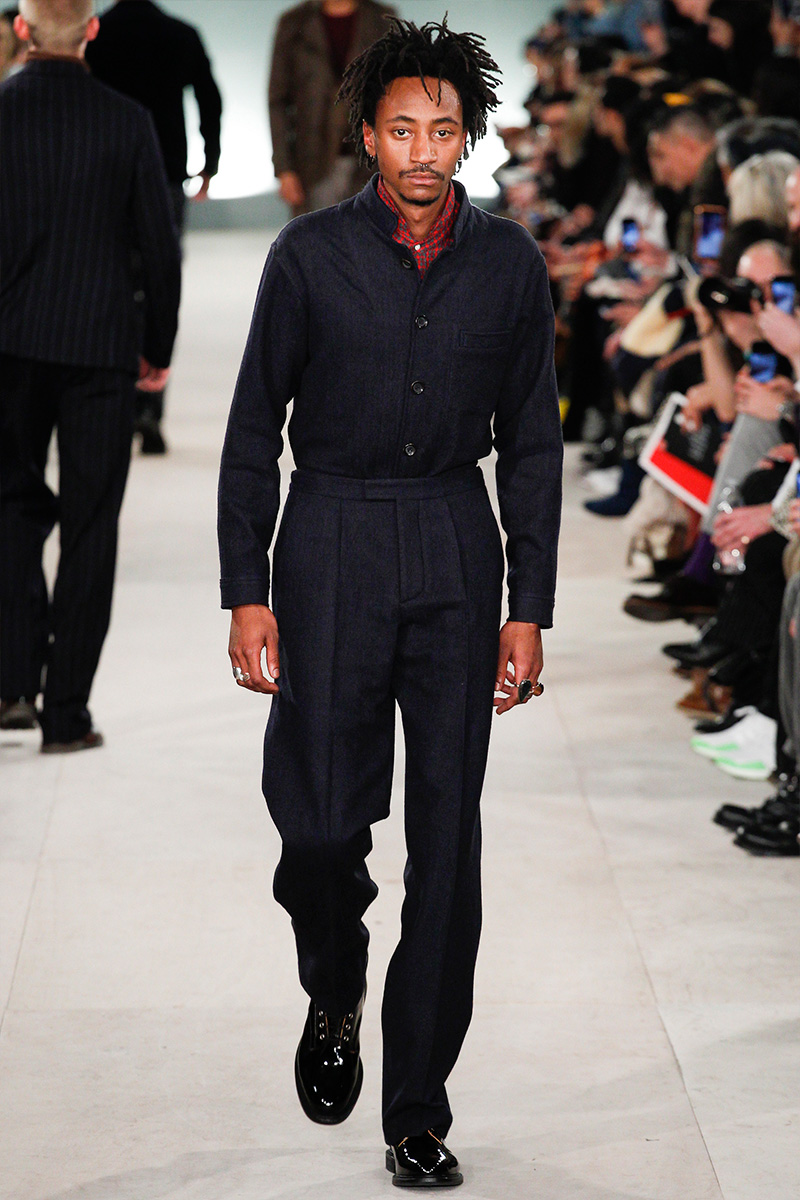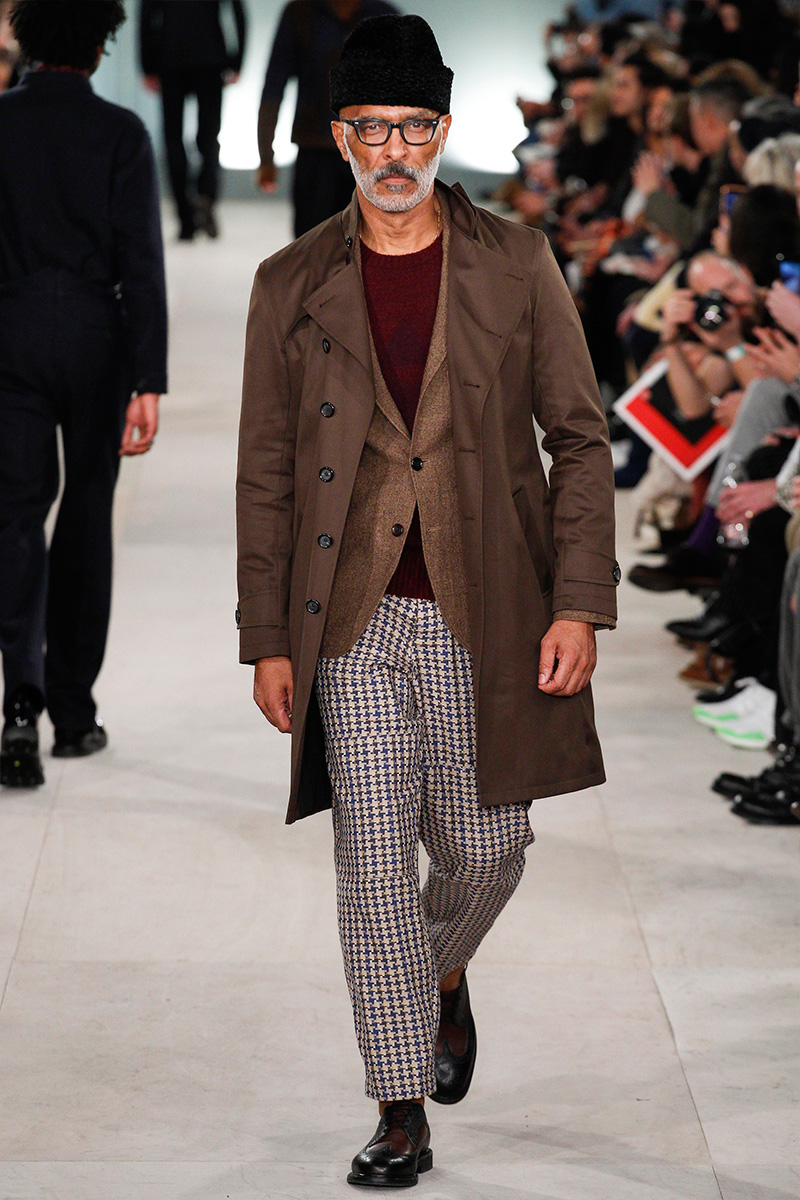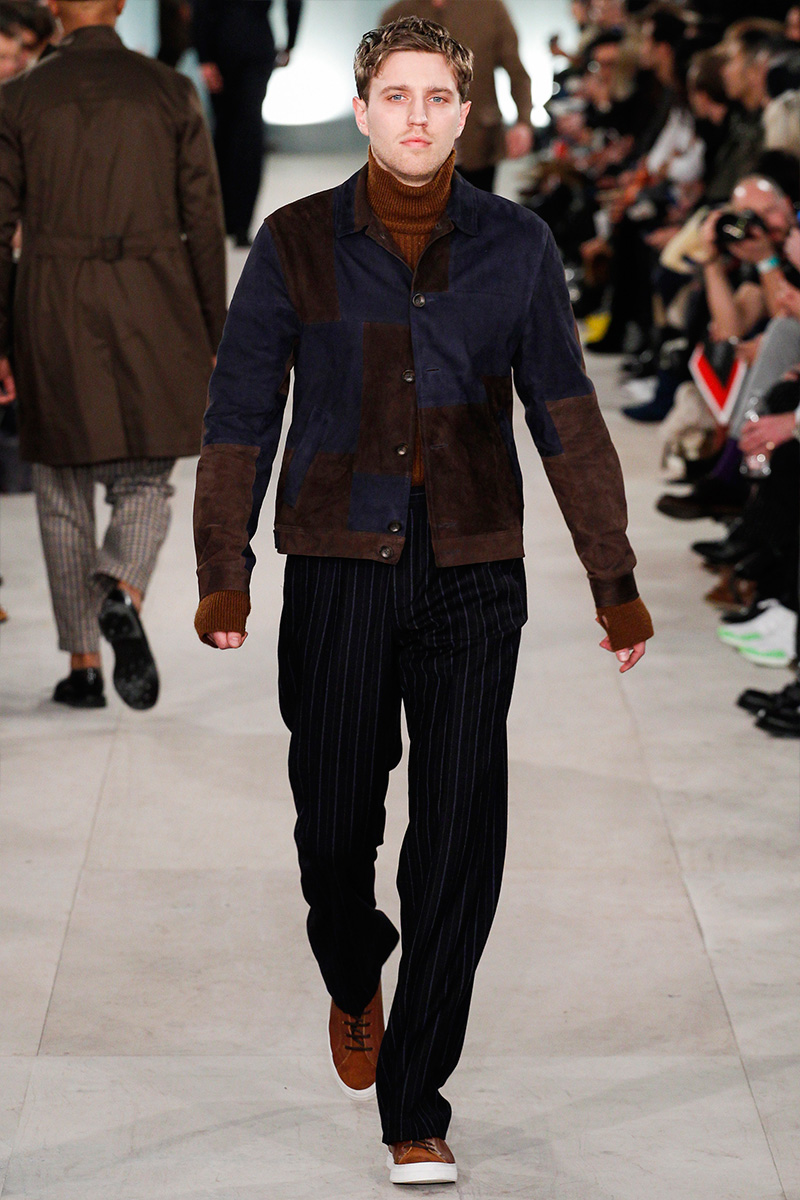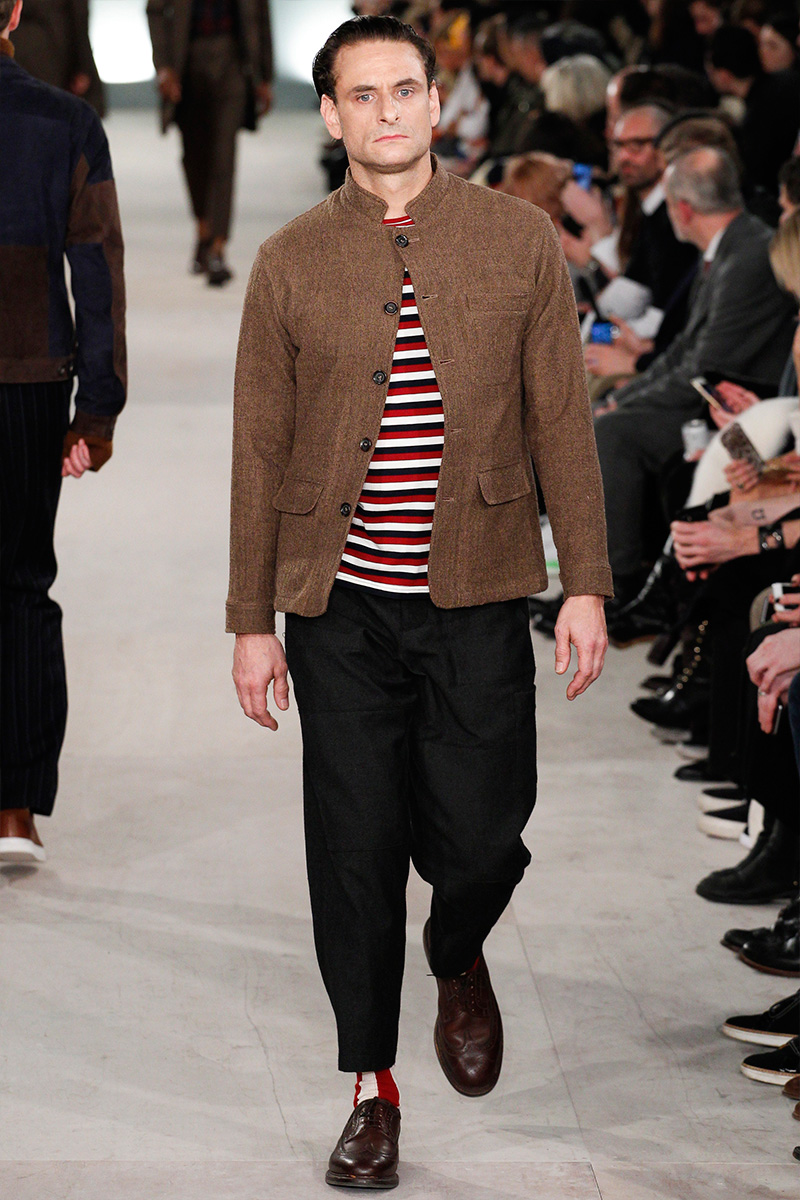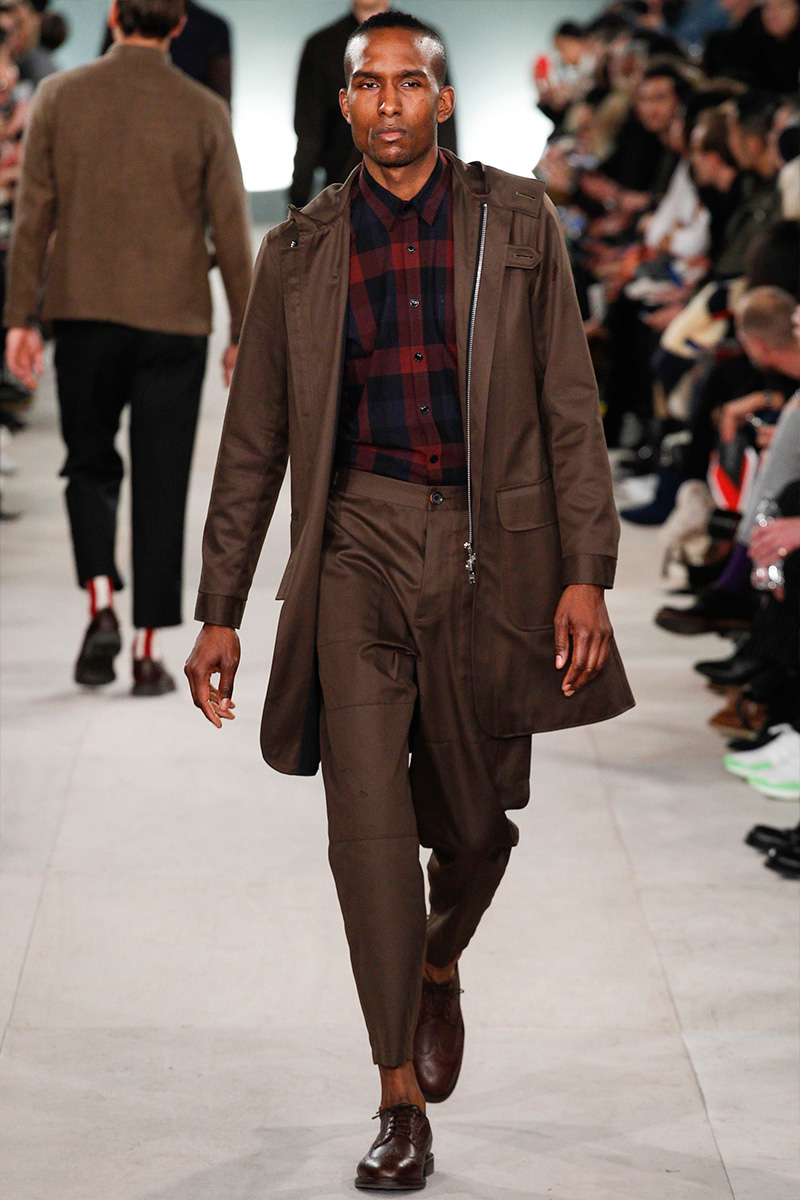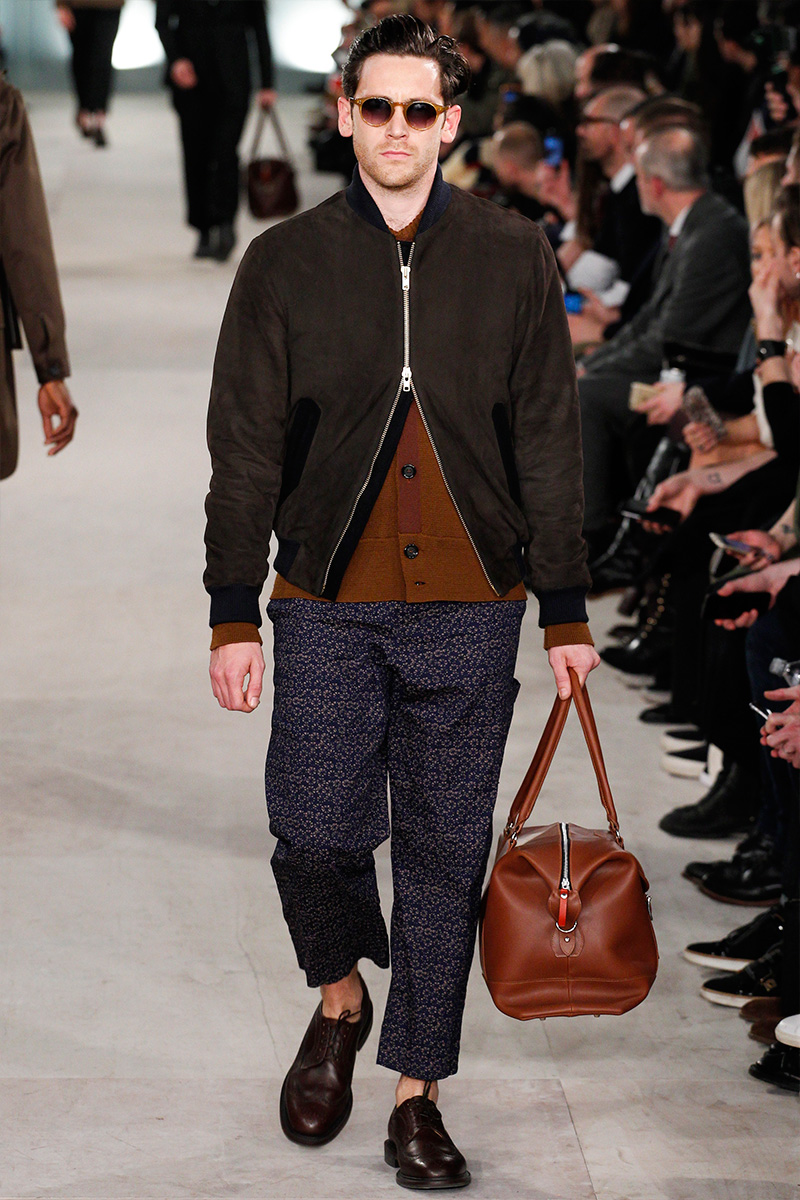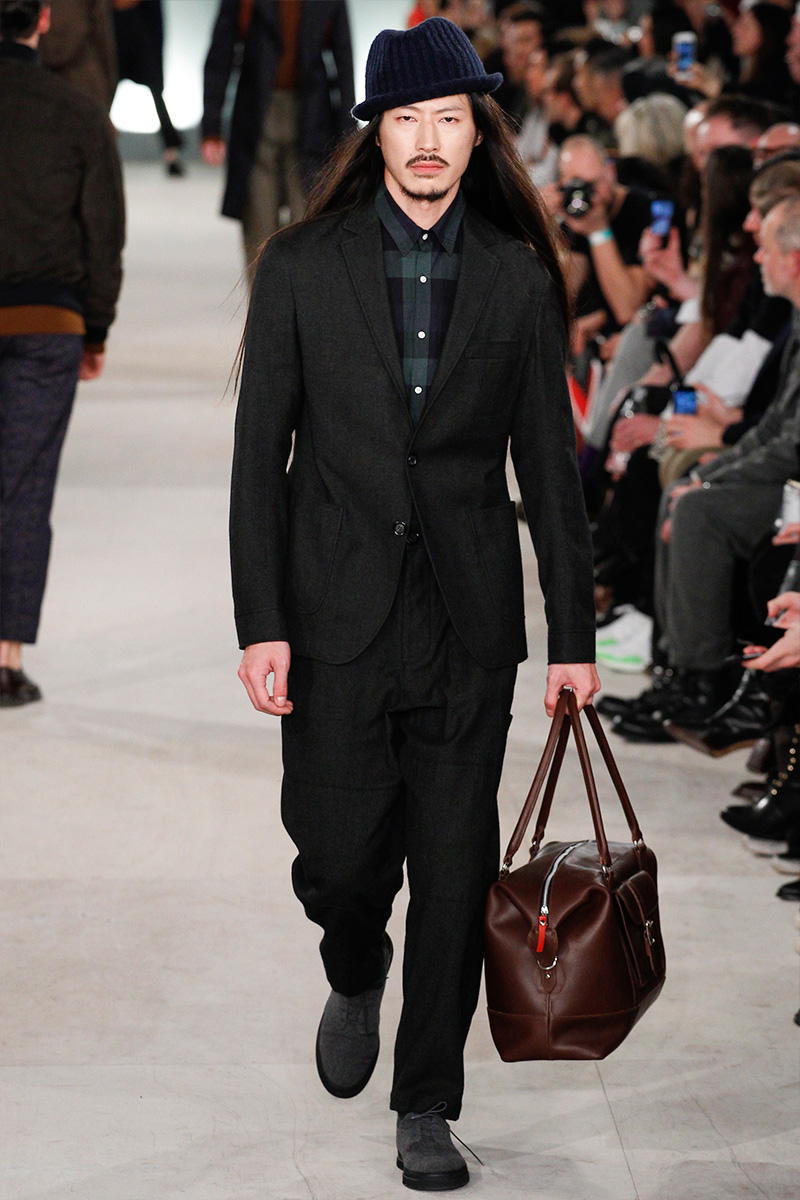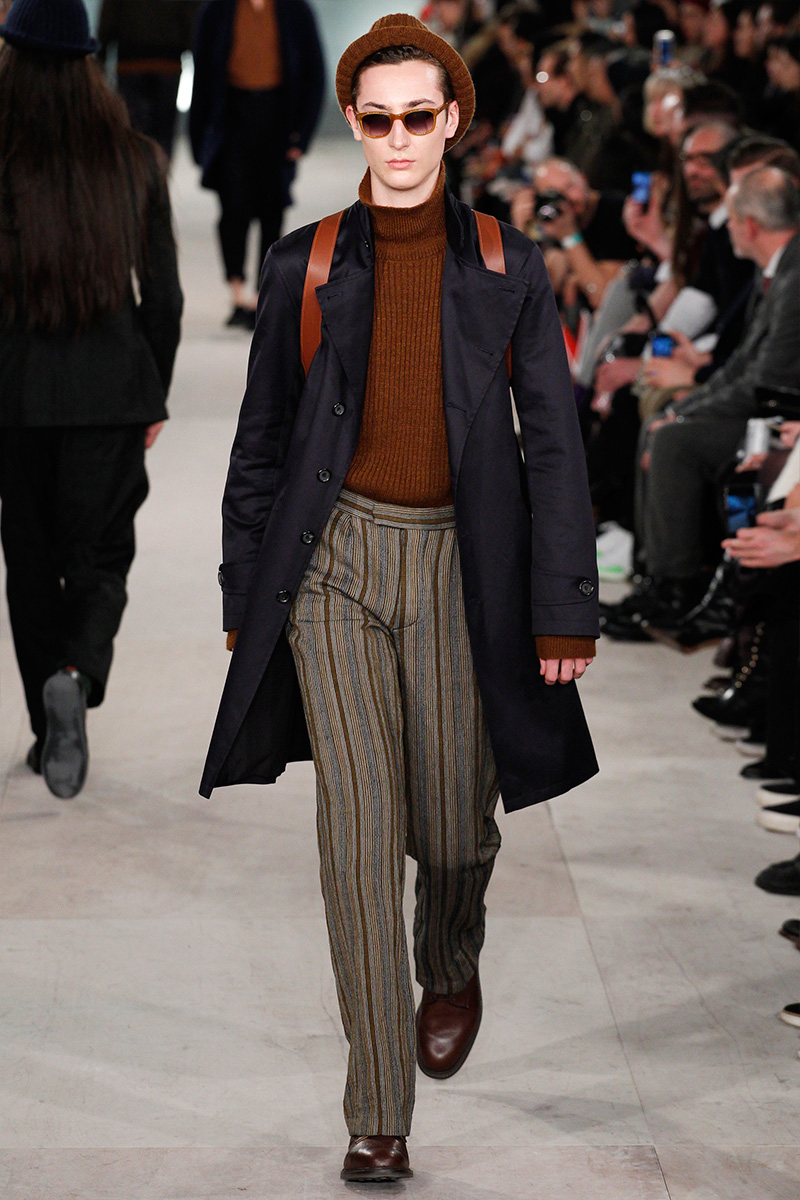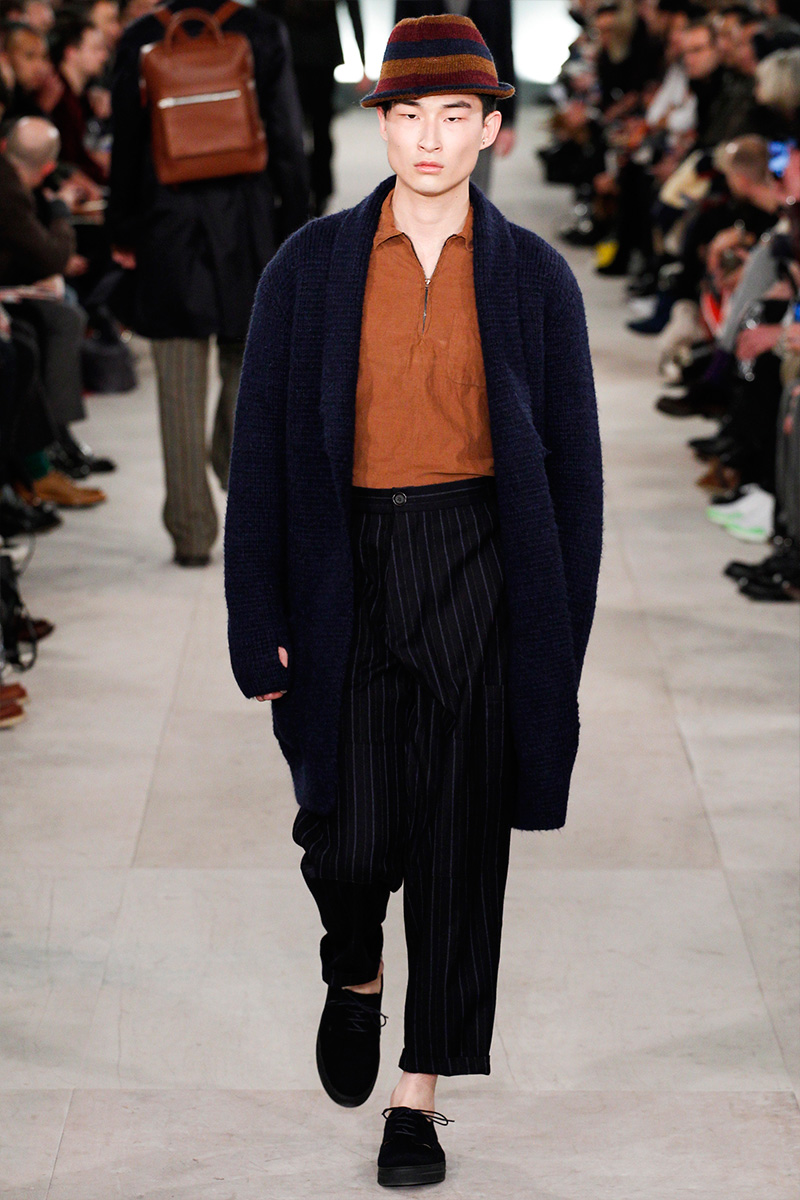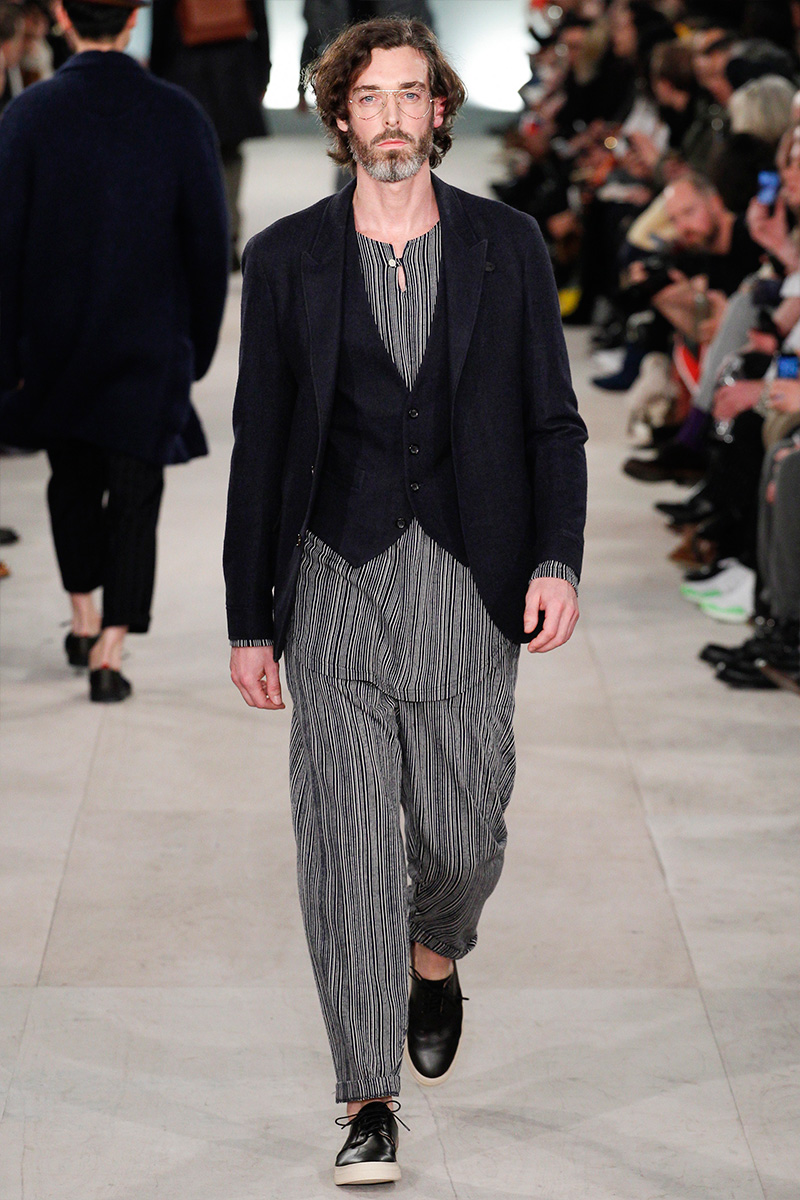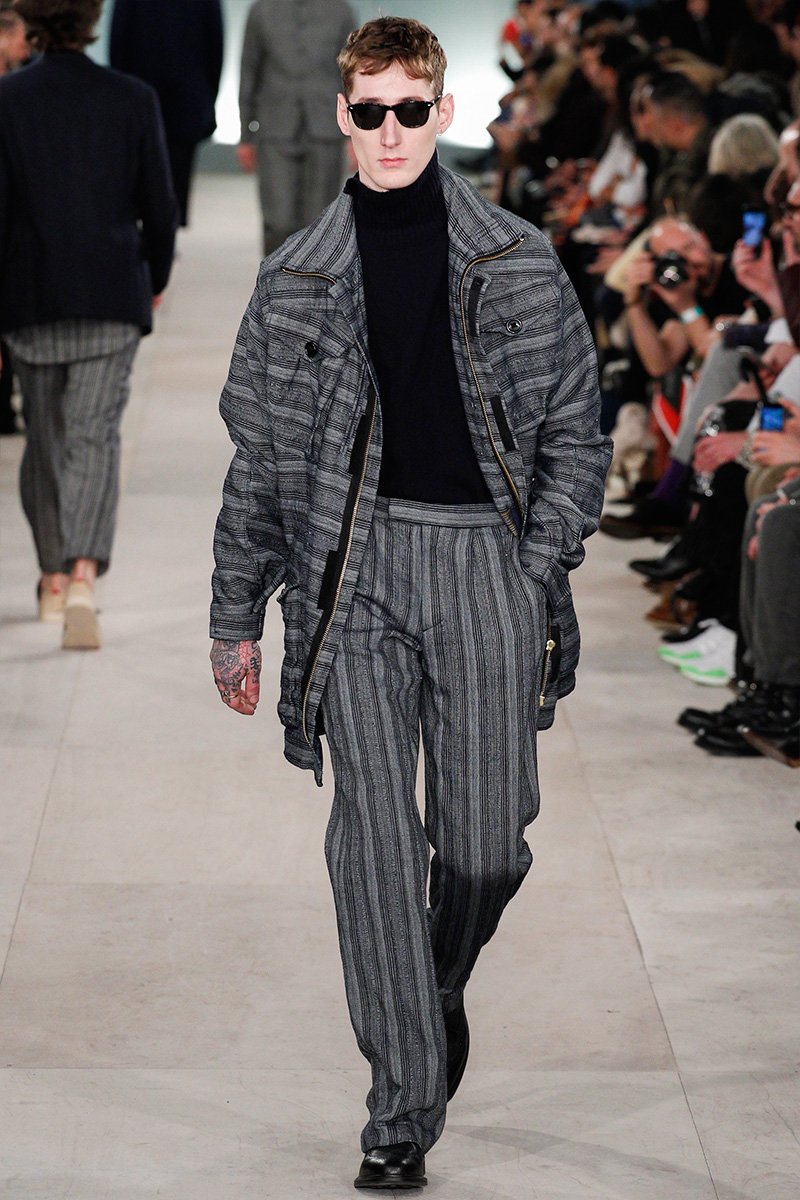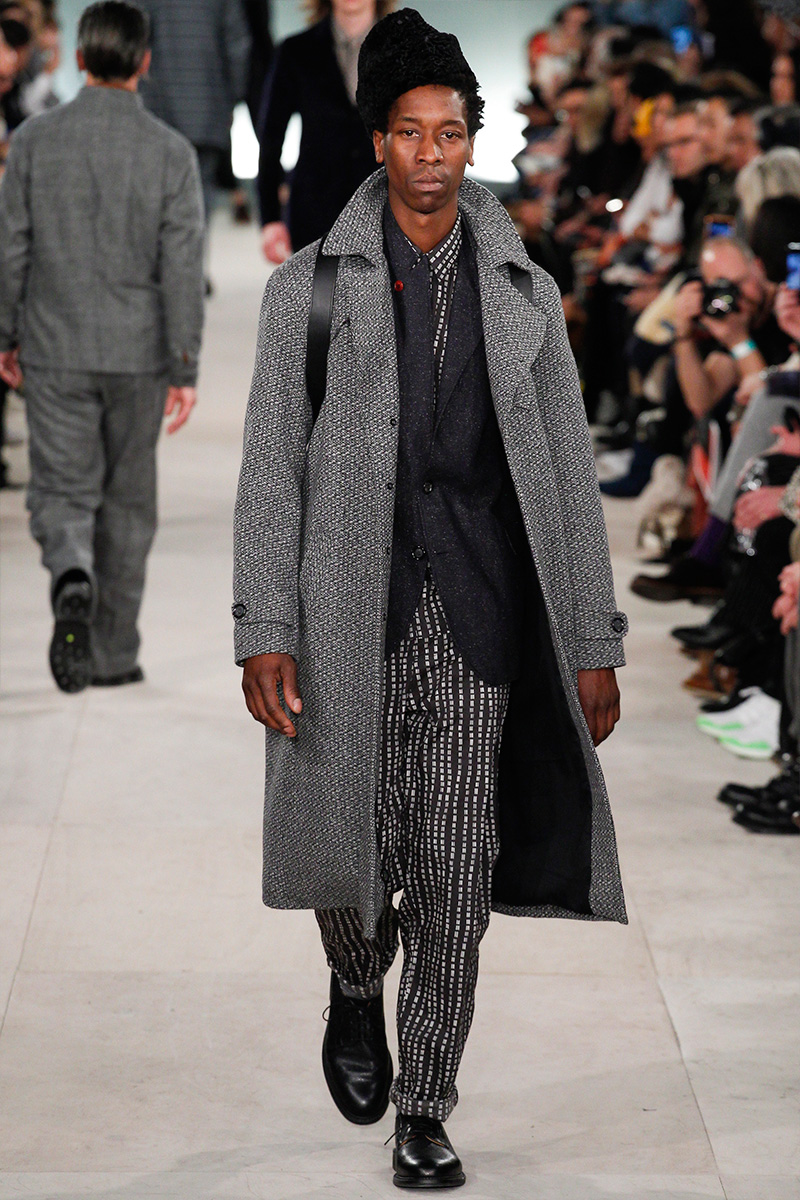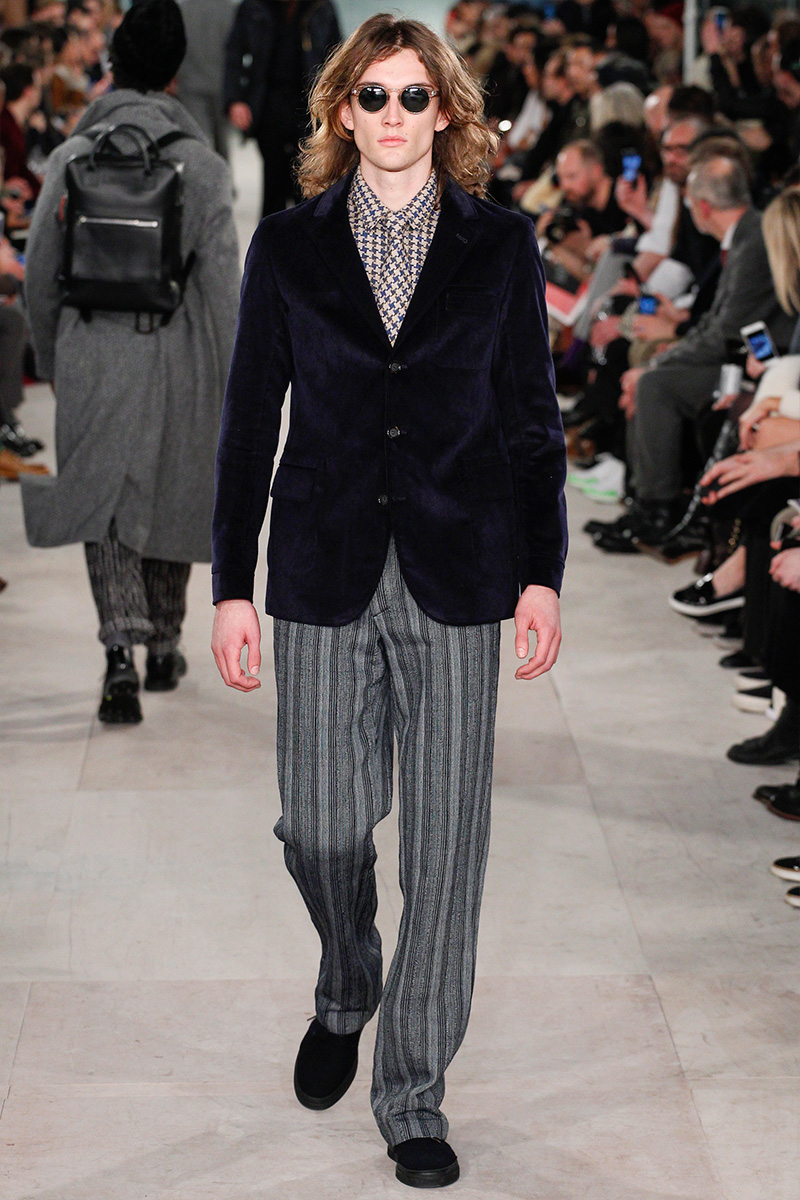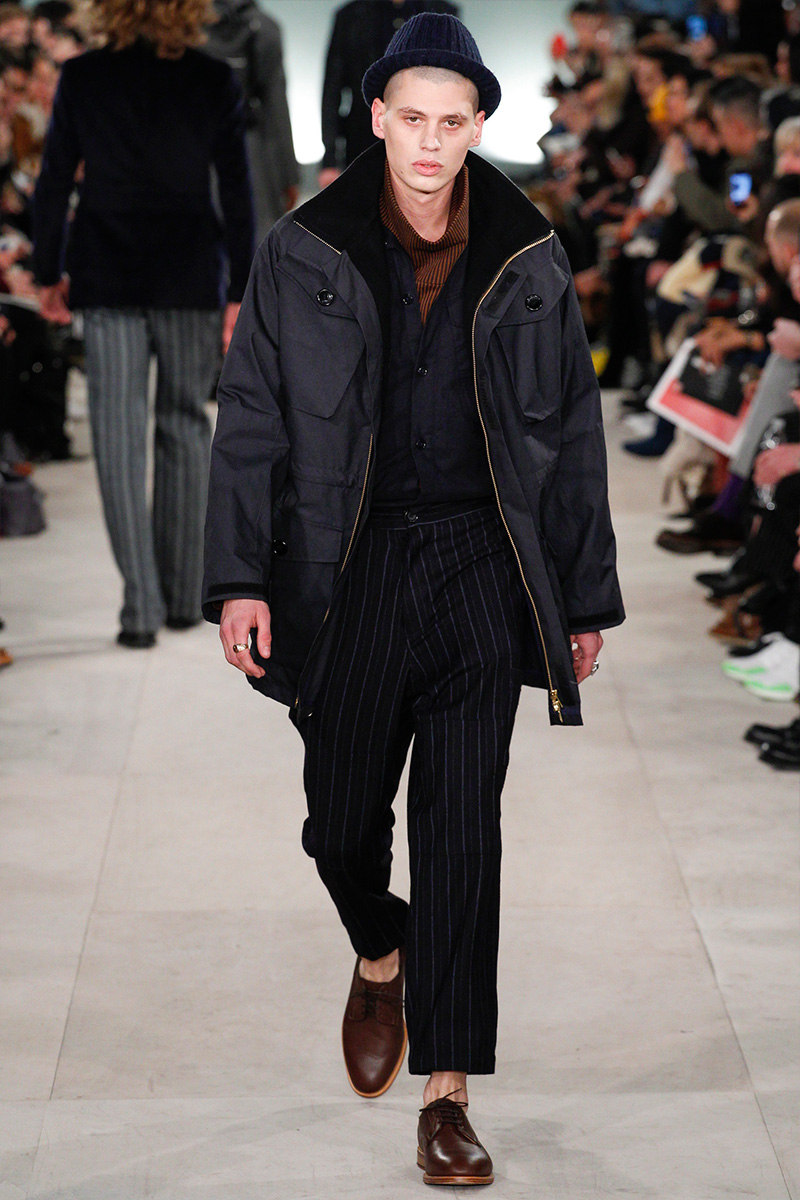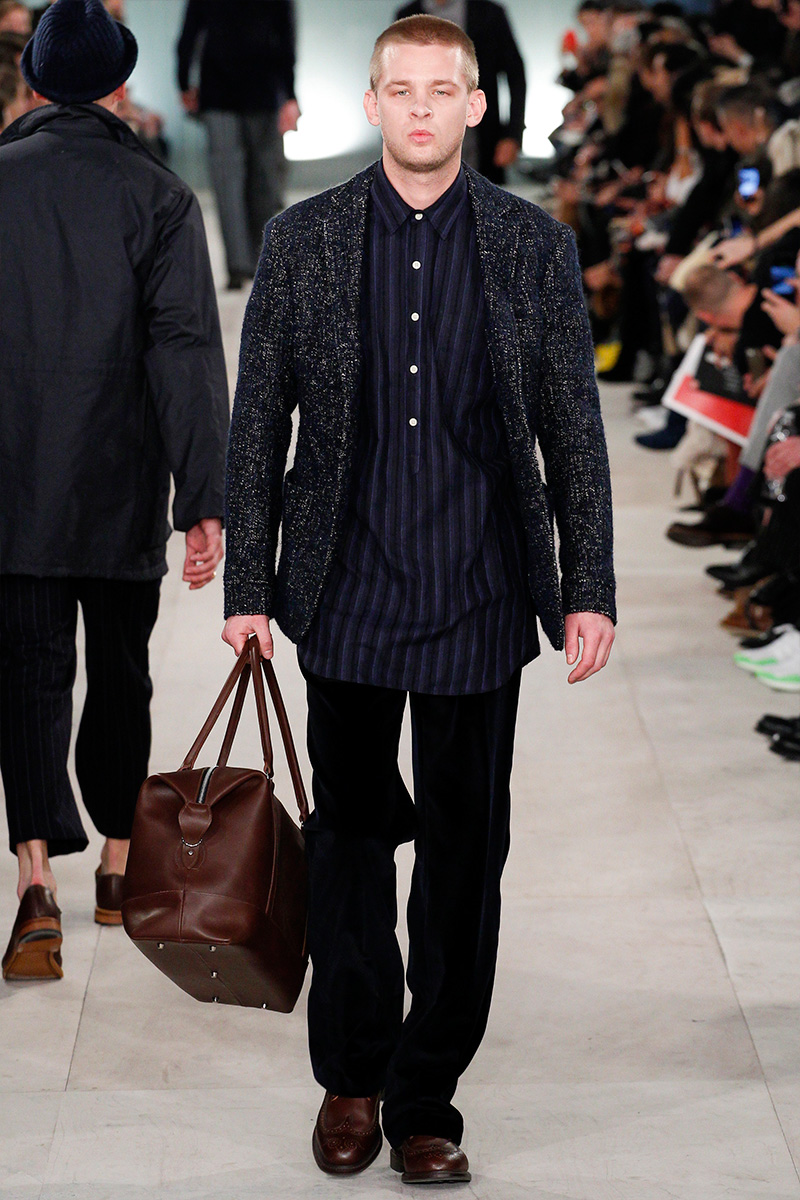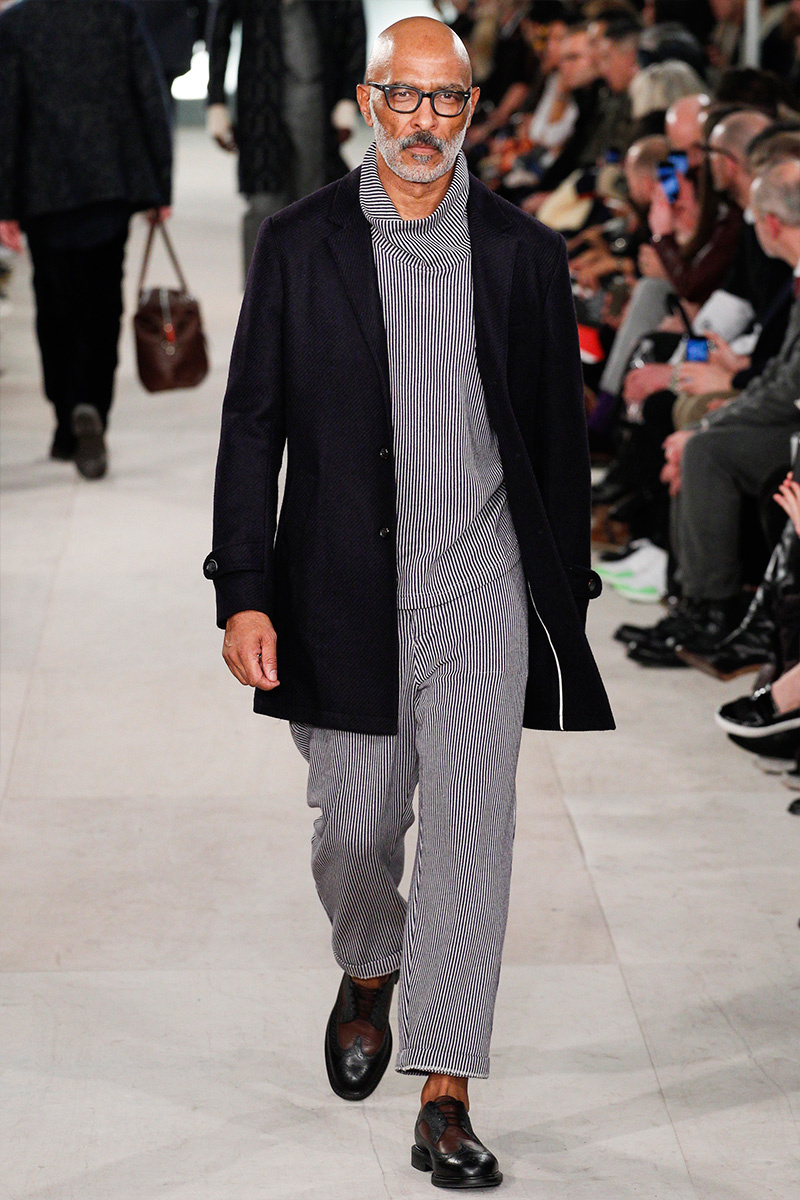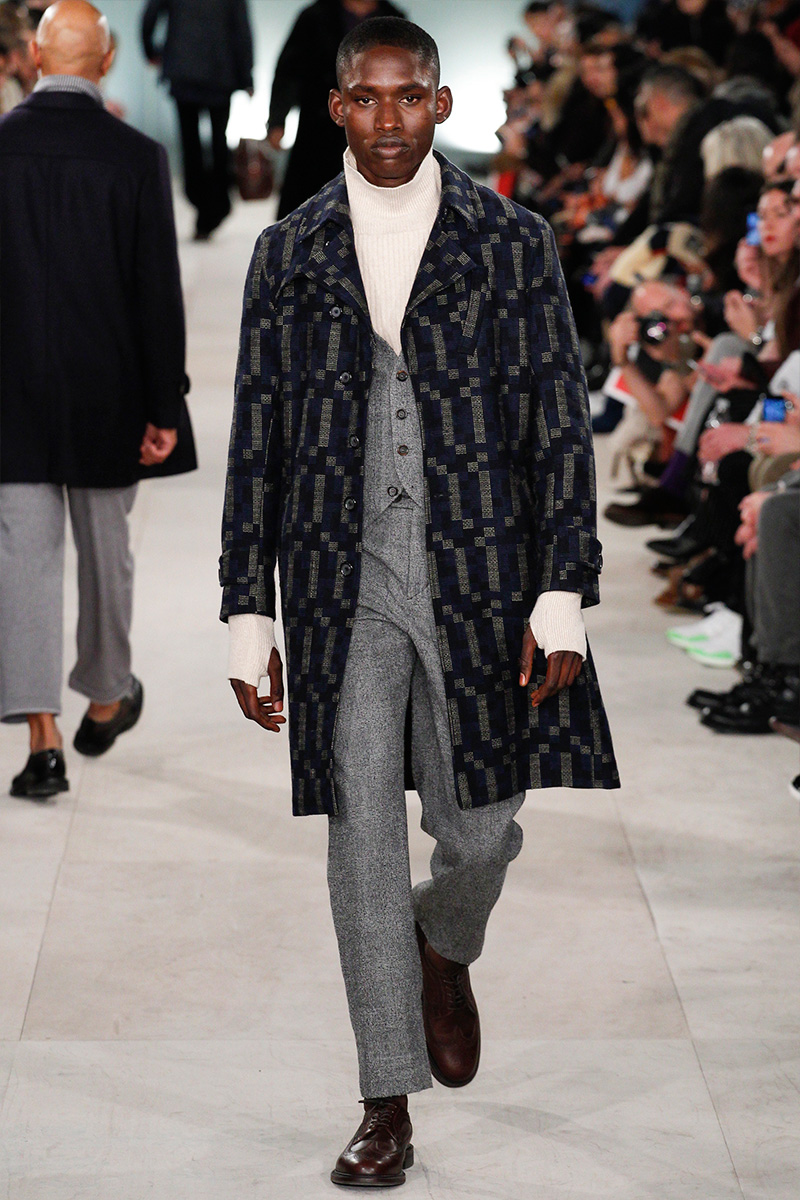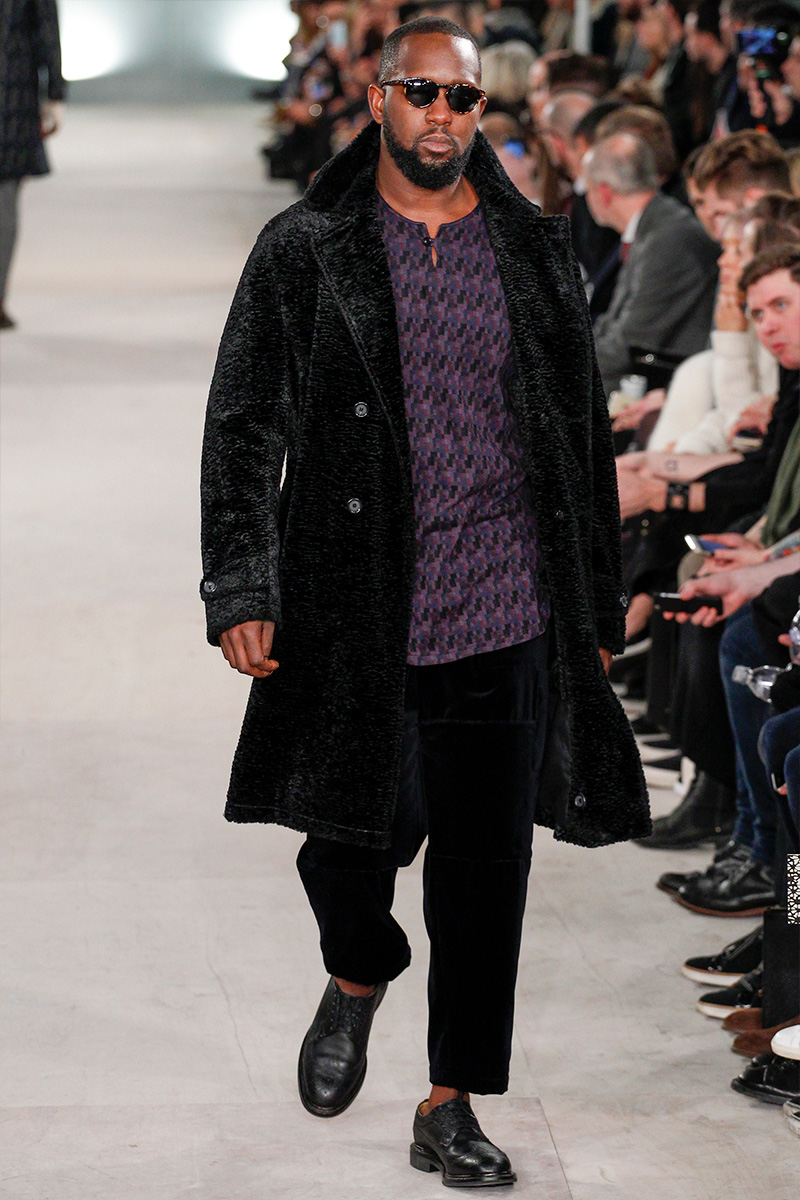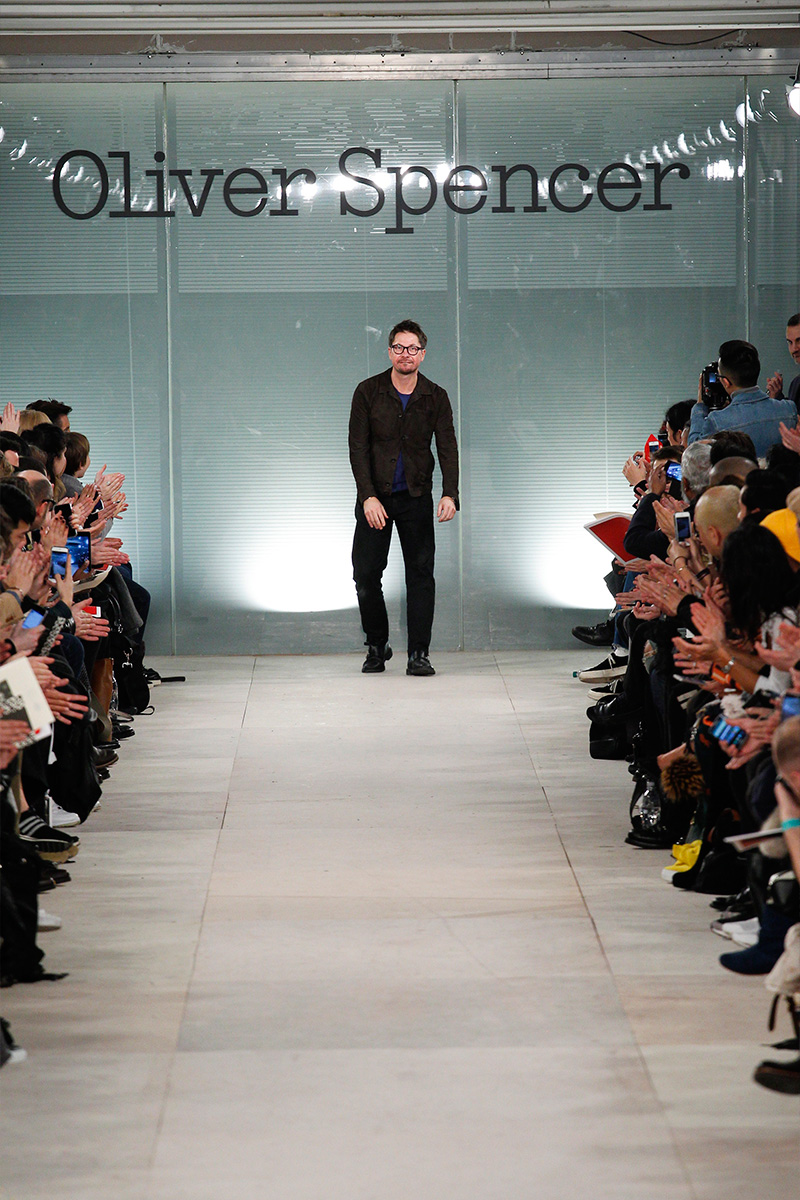 Entitled 'When Rock Rolled With Afrobeat', music is Oliver Spencer's inspiration for his AW16 collection. Spencer's original revelation of this came from the travels of Ginger Baker, founding ember of Cream and drummer for Blind Faith, who collaborated with Fela Kuti on a trip to Africa.
Spencer has translated the rich and exuberant beats to a warm, autumnally toned collection. True to form he has worked with natural and luxurious fibres and textures such as suede, velvet, wool and corduroy. Eclectic prints are liberally scattered throughout the collection in the form of stripes, houndstooth, patchwork and potato stamp prints.
The trademark Oliver Spencer relaxed tailoring weaves through the collection, while some seasonal statement pieces seen in a patchwork tan suede jacket, and a long black faux astrakhan coat closes the show.
The accessory line is expanding healthily and now includes leather bags, shoes, hats (in collaboration with Lock & Co Hatters) and eyewear, which can all be seen reinforcing the strong brand identity that Spencer displays each season.