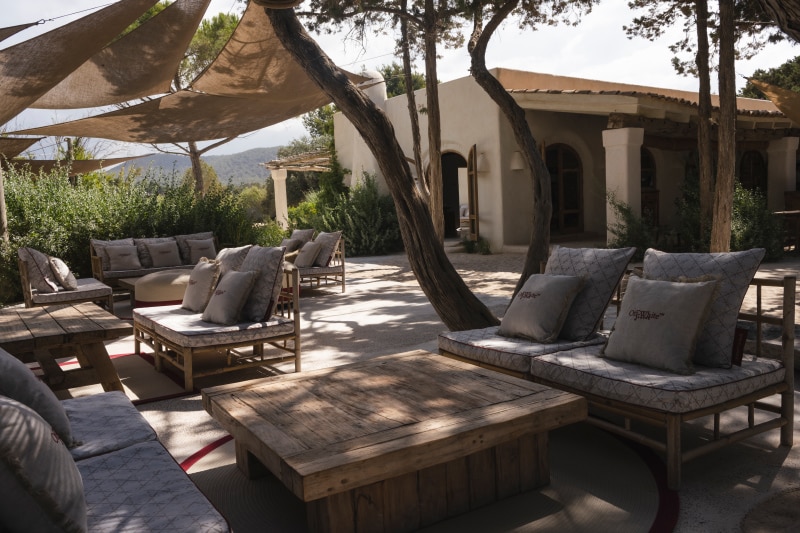 In honor of the arrival of Summer, Off-White™ has some exciting news to share. They're unveiling a fresh capsule collection and a gorgeous transformation of Casa Jondal, one of the world's most exclusive destinations nestled in the heart of Ibiza. Drawing inspiration from the beautiful Jondal beach, the collection features fabrics like linen and raffia in natural tones, capturing the lively spirit of this exclusive Balearic island.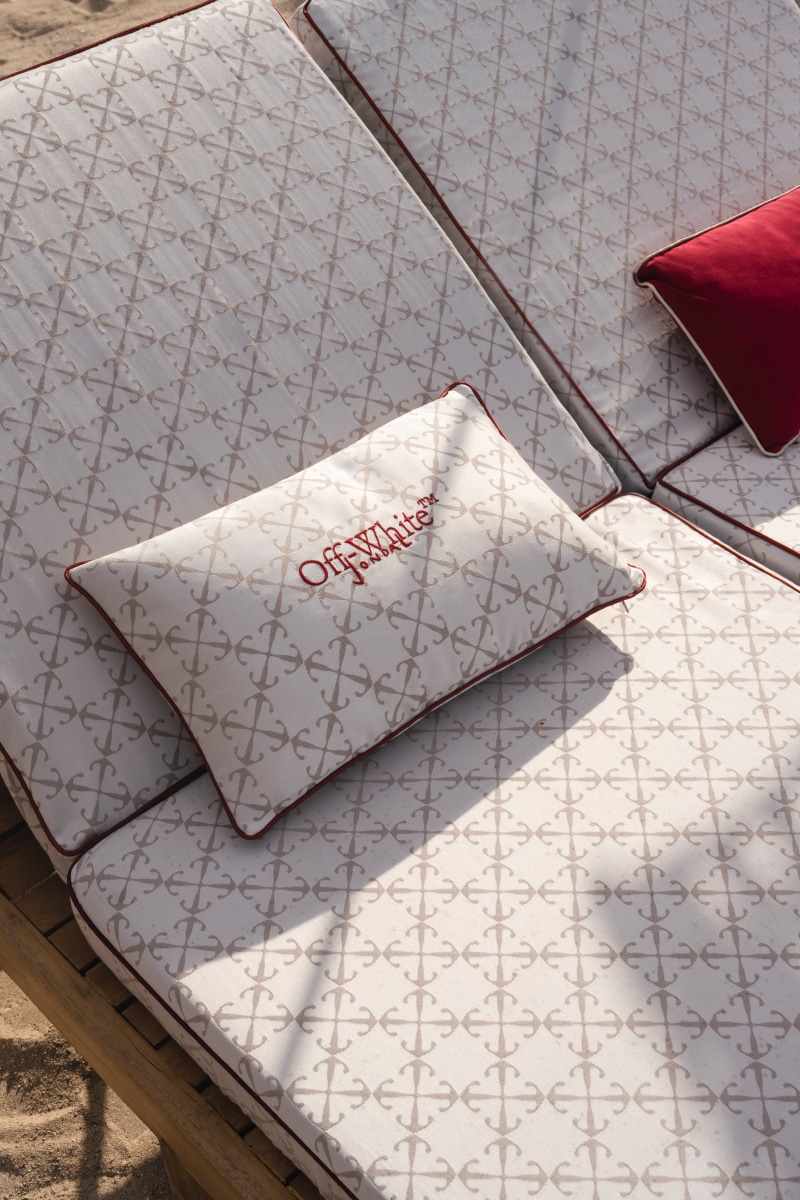 The capsule includes great pieces, such as a raffia bag and a canvas bag, adorned with "CAN'T WAIT" graphics, both printed and embroidered. Additionally, a pair of espadrilles with distinctive Jondal-red stitchings and a macramé sarong in earthy shades were added, perfectly complementing the vibrant colors of the swimsuits for both men and women.
Ver esta publicación en Instagram
Recognizing the enduring allure of the beach in Ibiza, Off-White™ has extended its sophisticated vibe to the seaside world. The brand has meticulously personalized every aspect of the beach experience at Casa Jondal, making it an immersive and unforgettable journey. Throughout July and August, you'll find the entire beach draped in Off-White™ style, from sunbeds to towels, pillows to baskets, hangers to poufs, benches to carpets. Embracing a harmonious fusion of elegance, creativity, luxury, and fun, Off-White™ seamlessly blends its signature motifs, including logos and arrows, with ecru and Jondal-red accents. This takeover ensures that customers can immerse themselves in the Off-White™ universe while preserving the authentic beach atmosphere.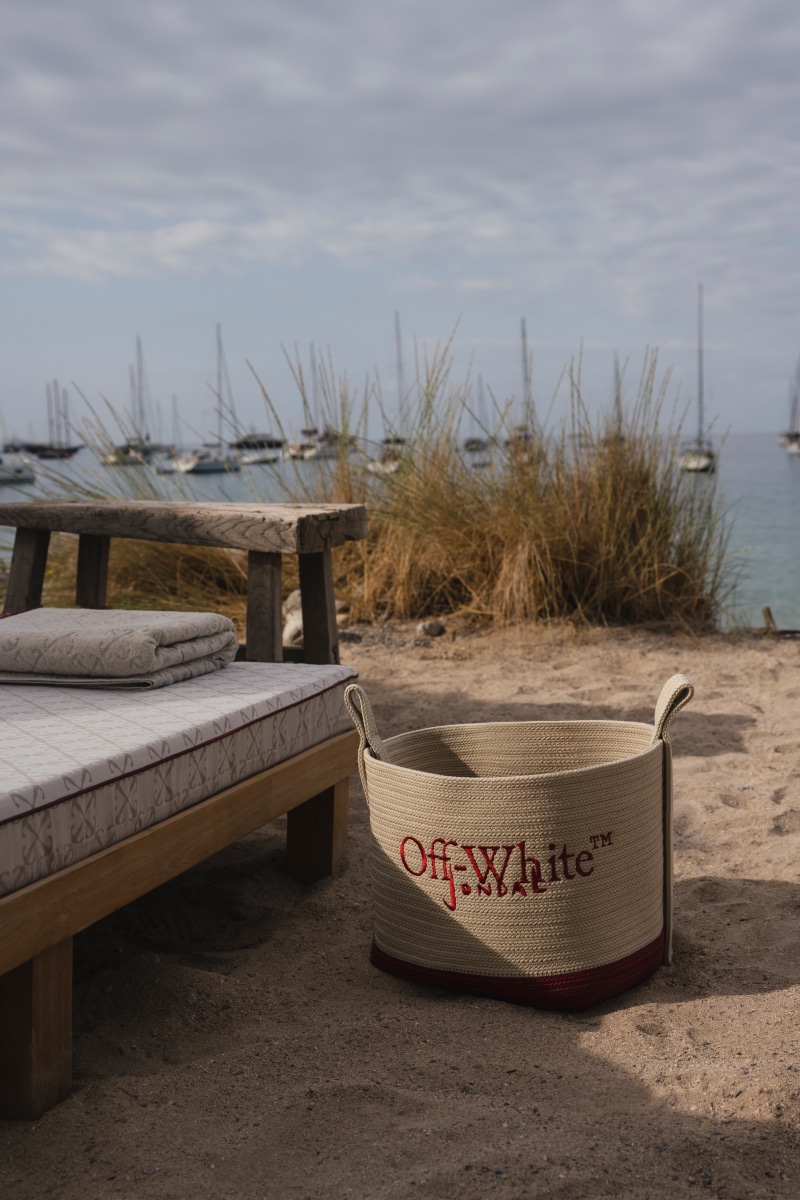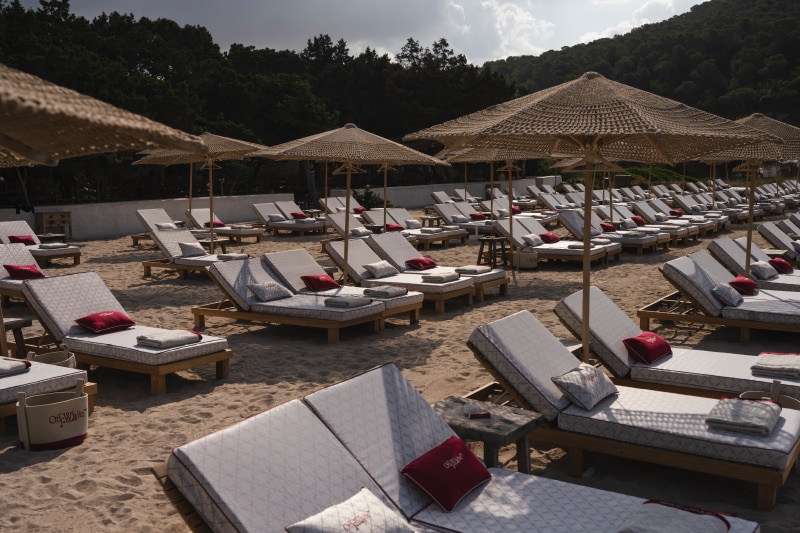 Remember, the capsule collection will be available until September, so seize the opportunity to explore the unique offerings.