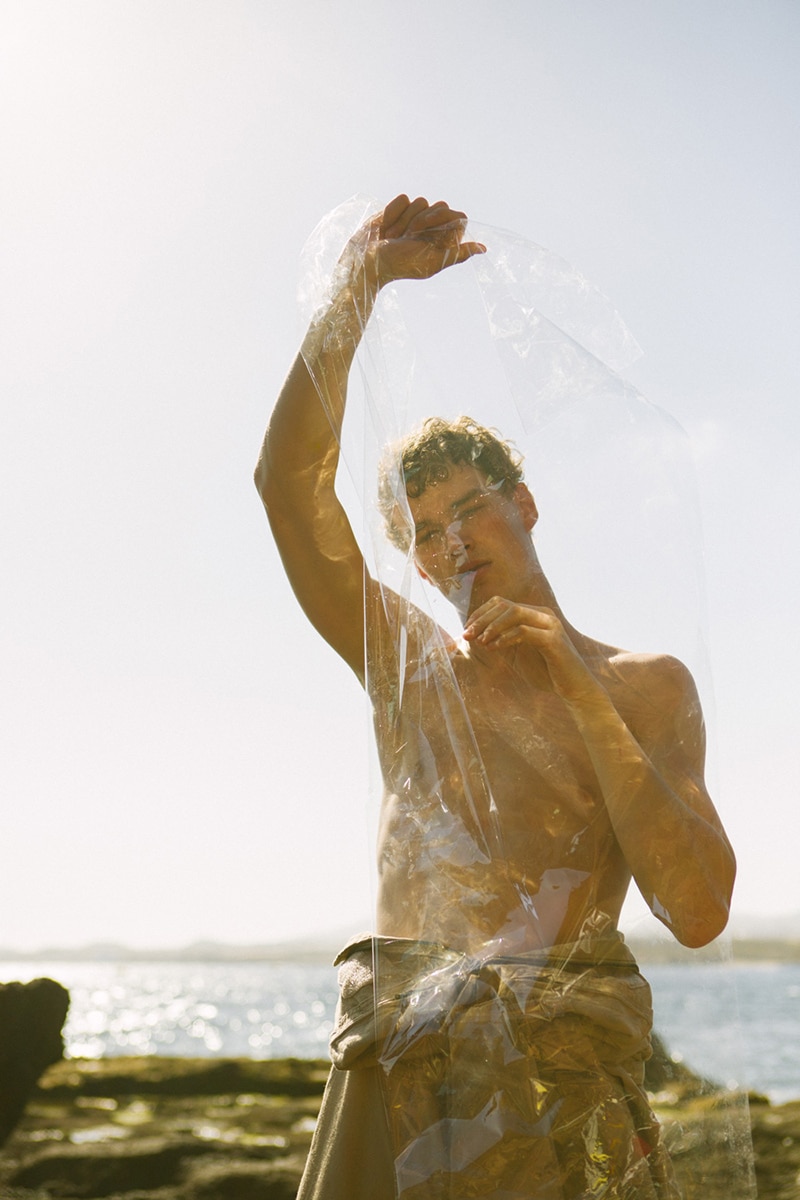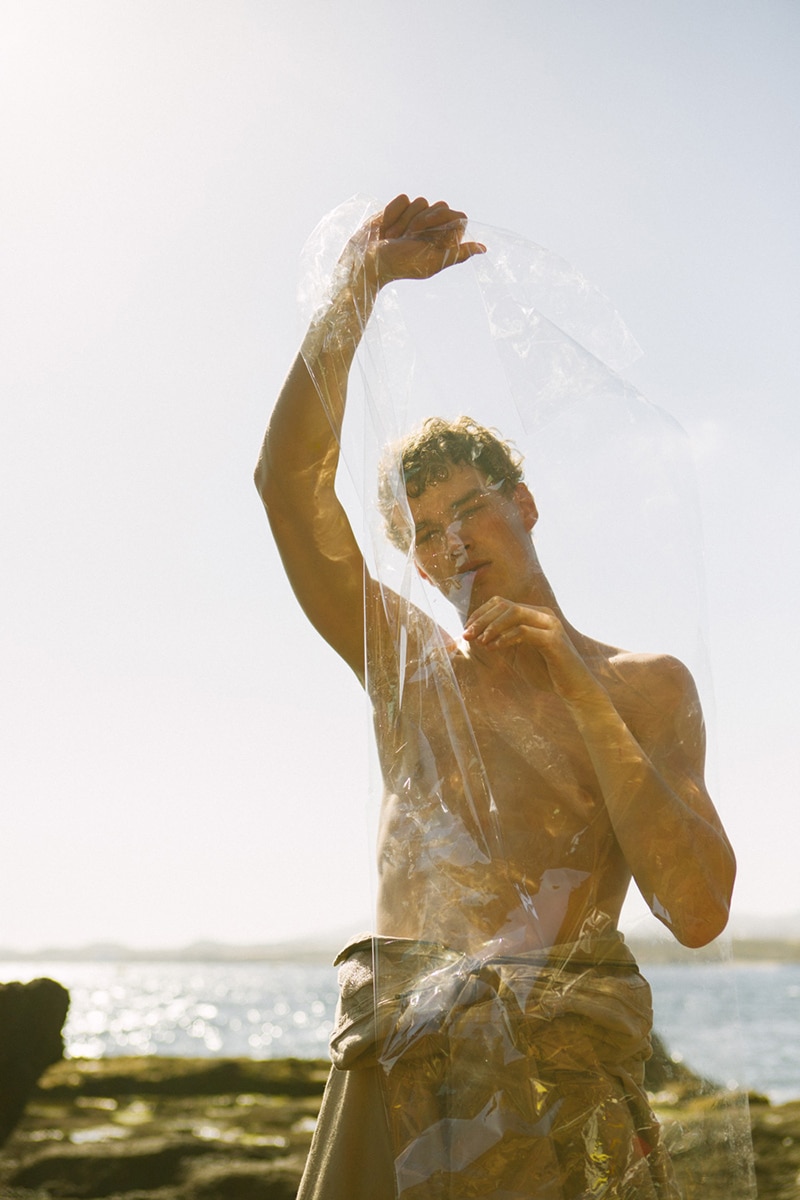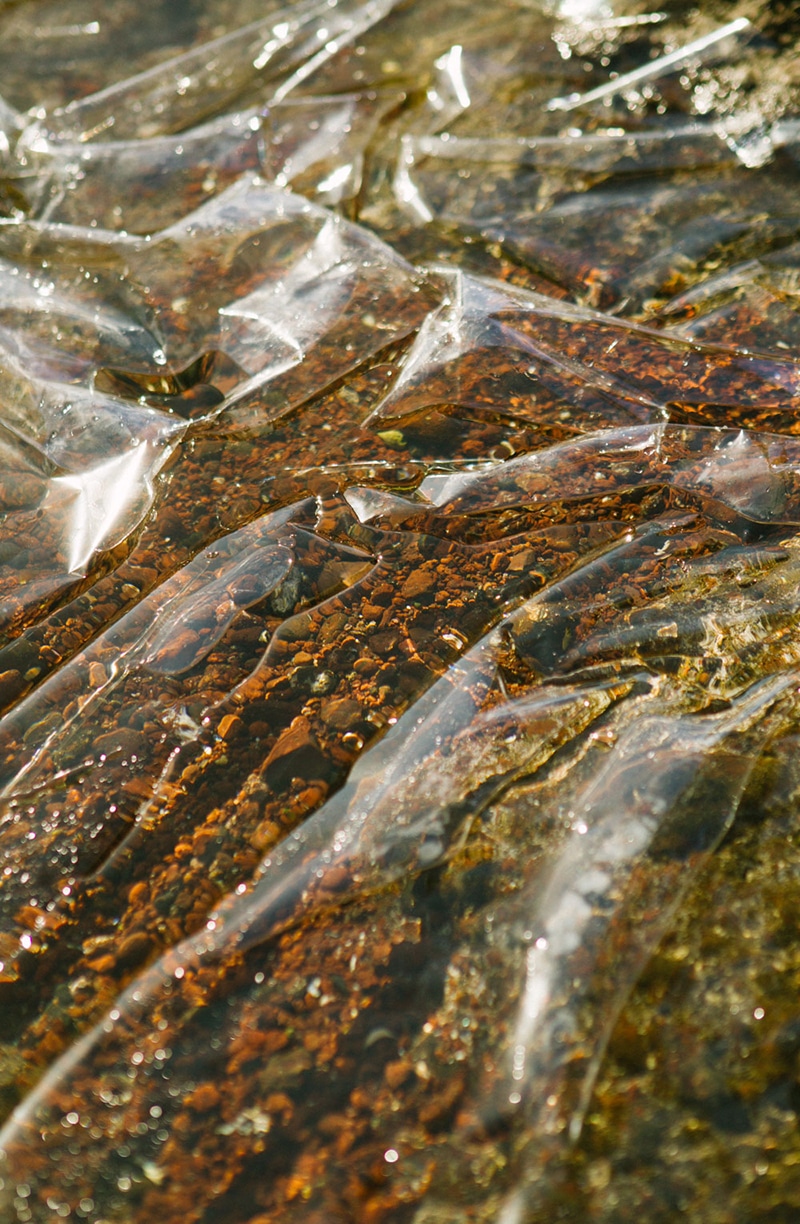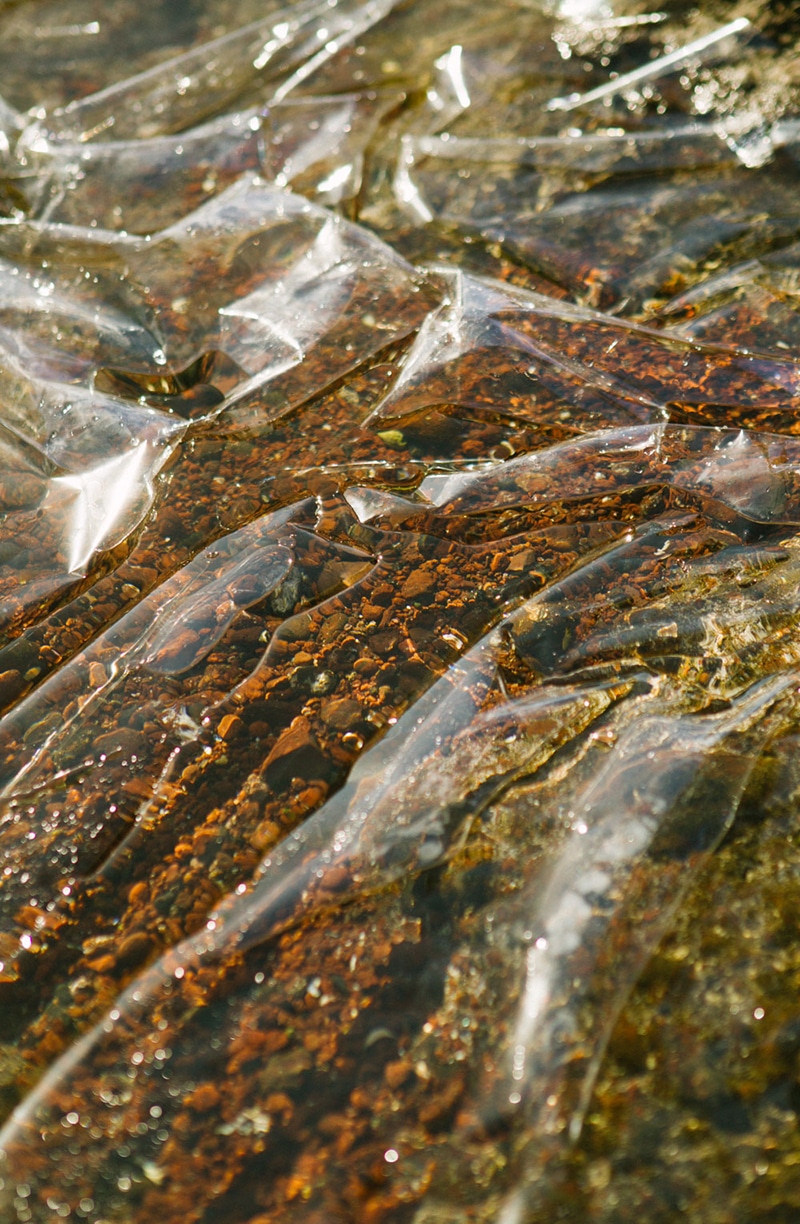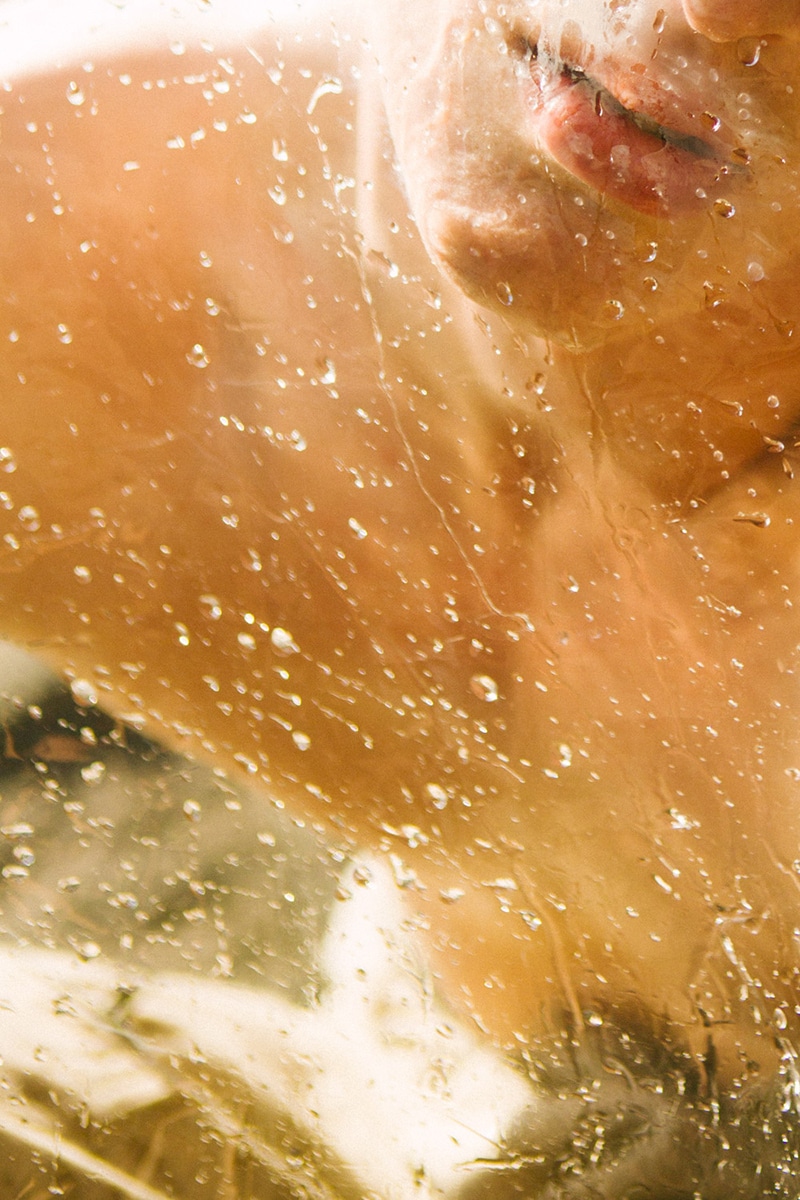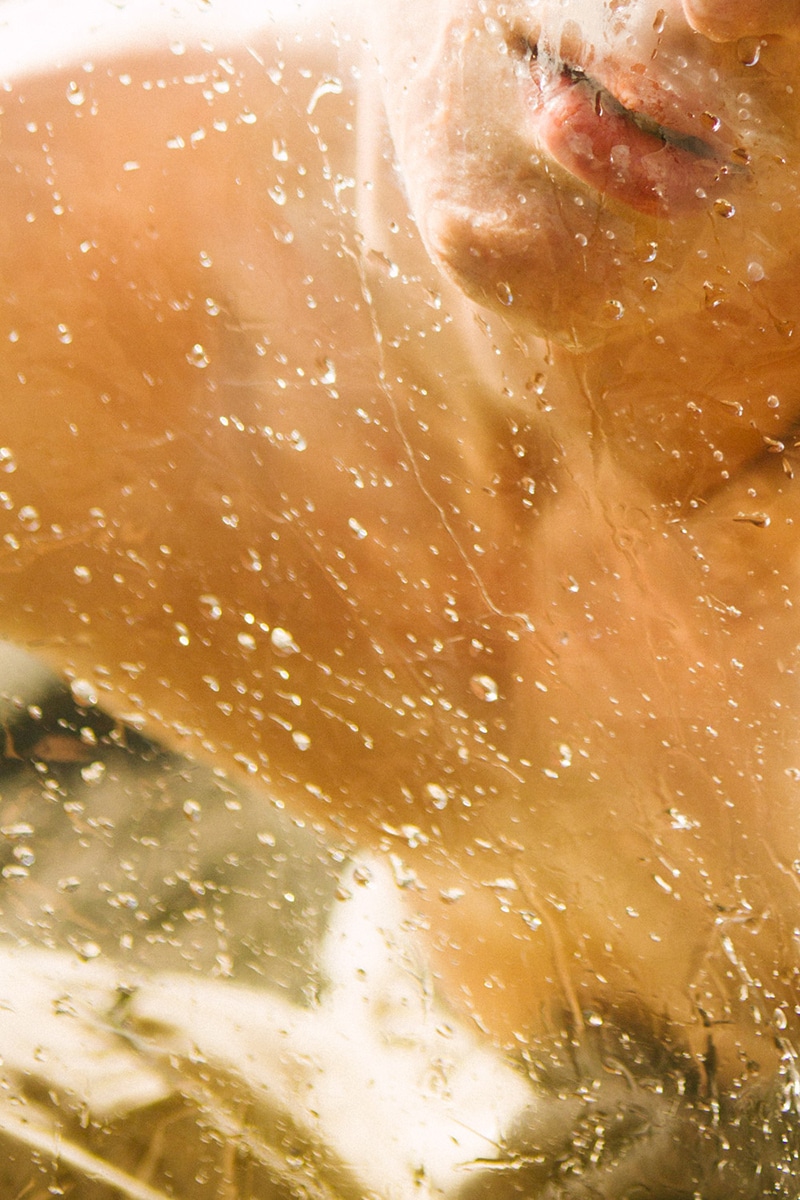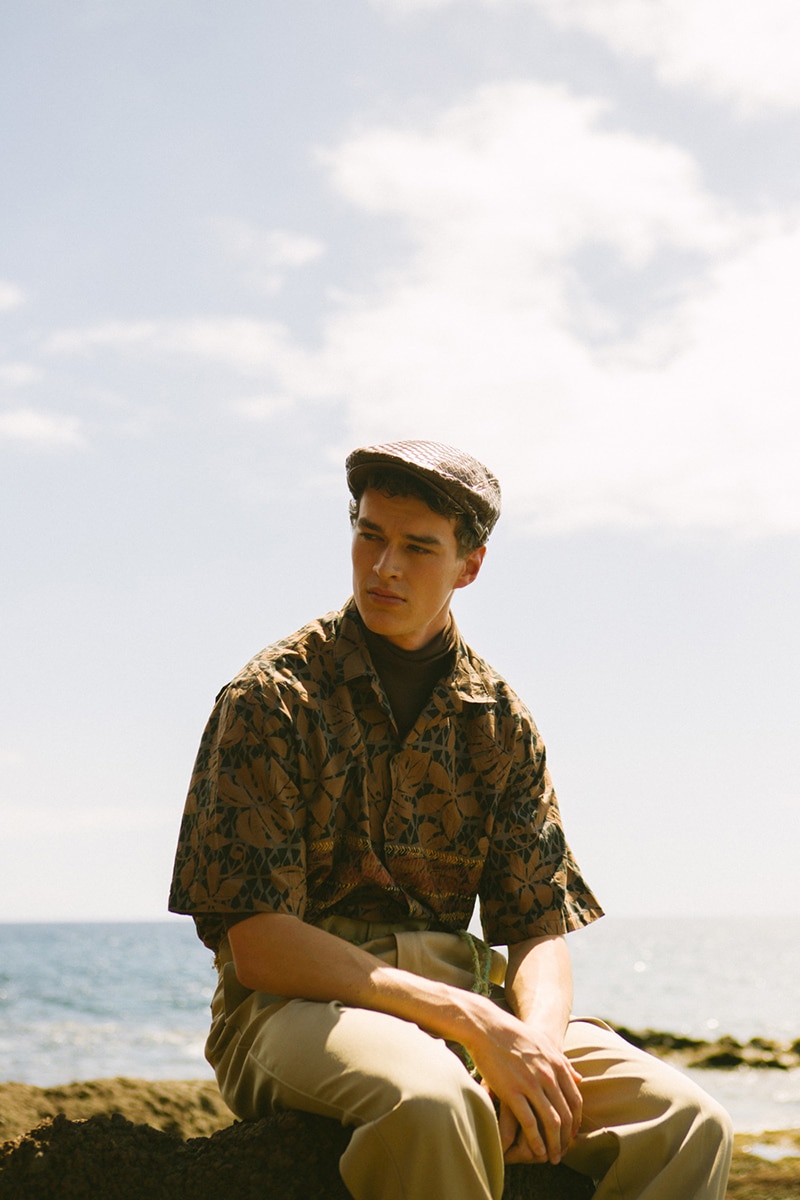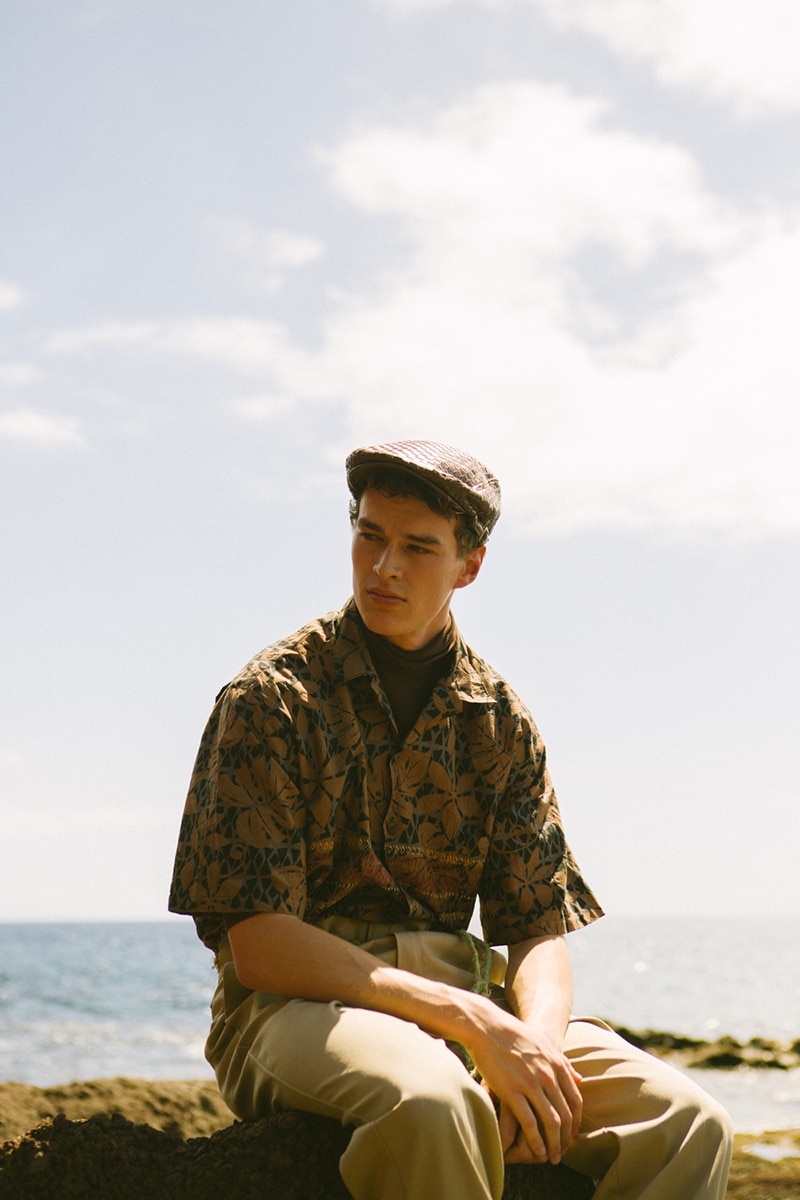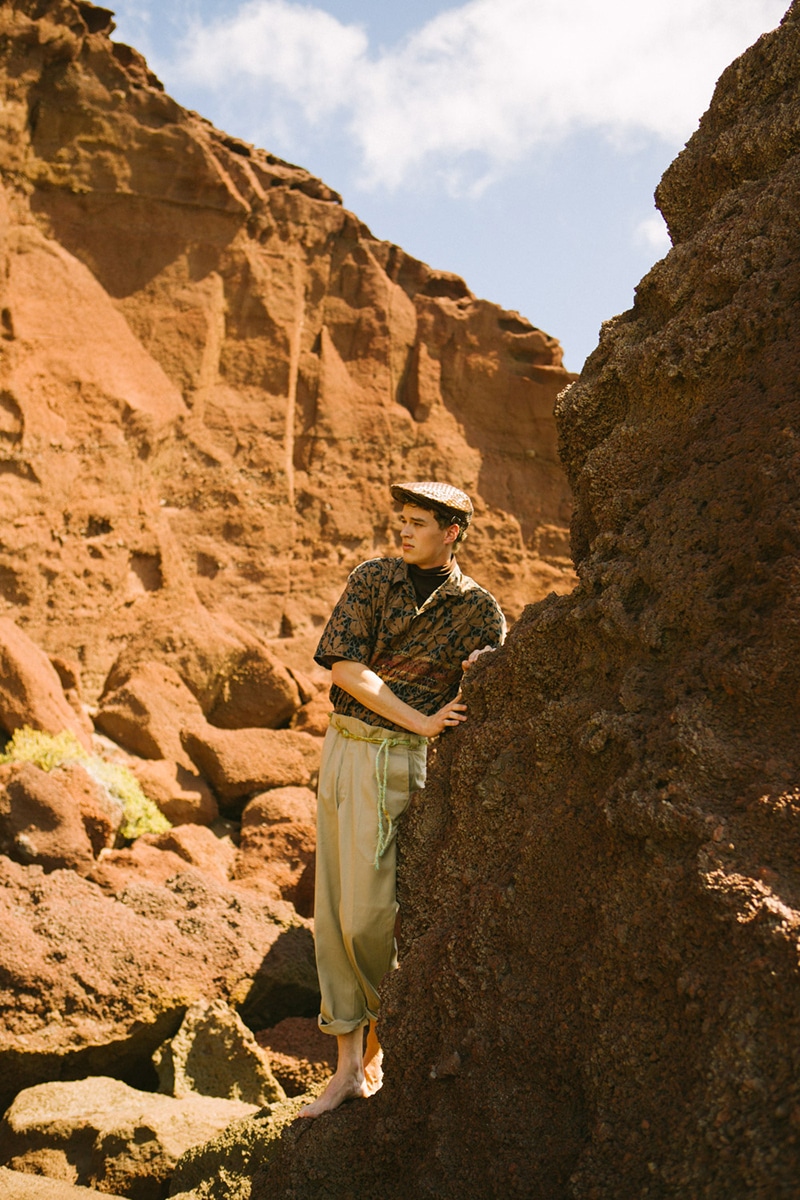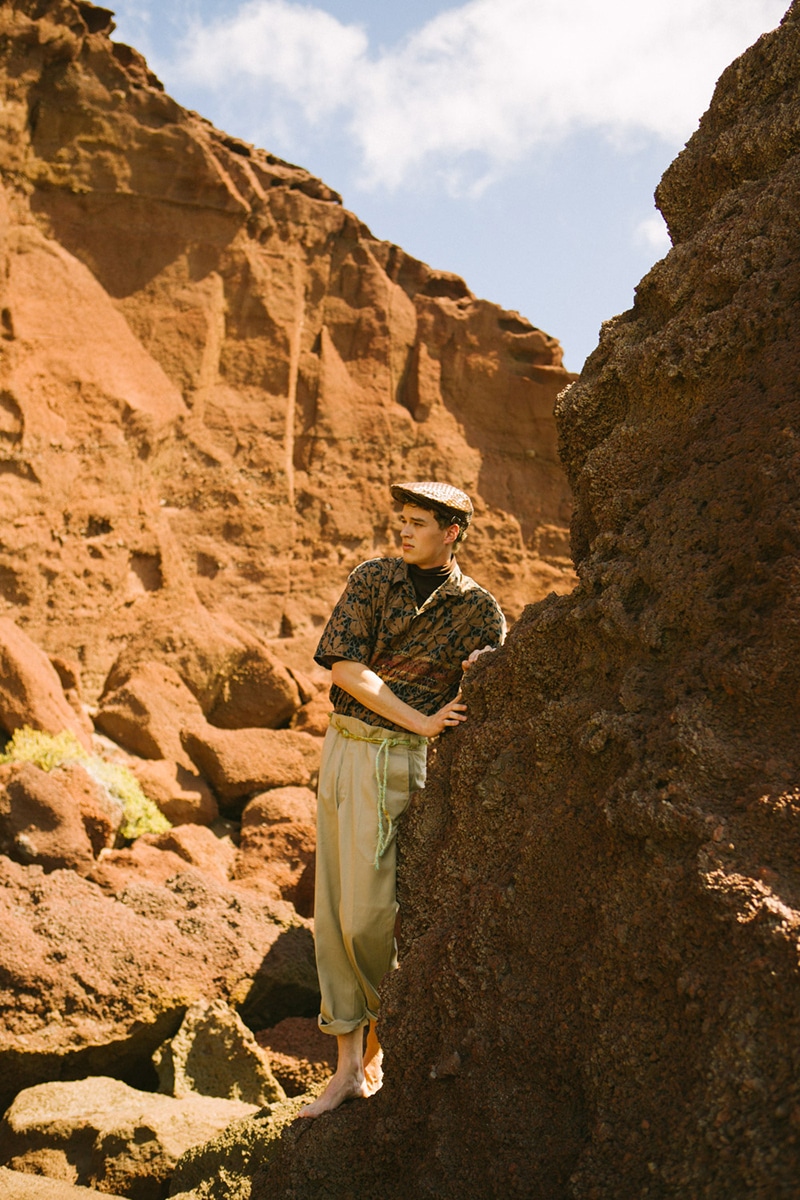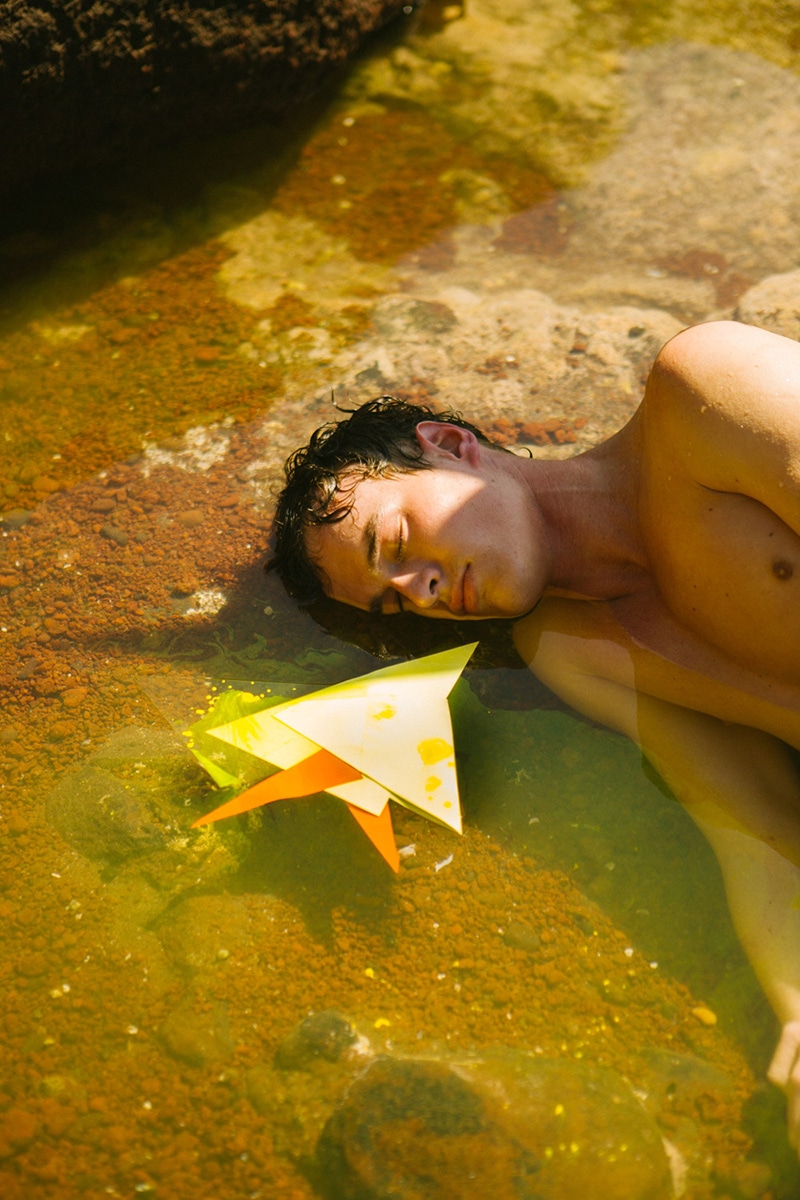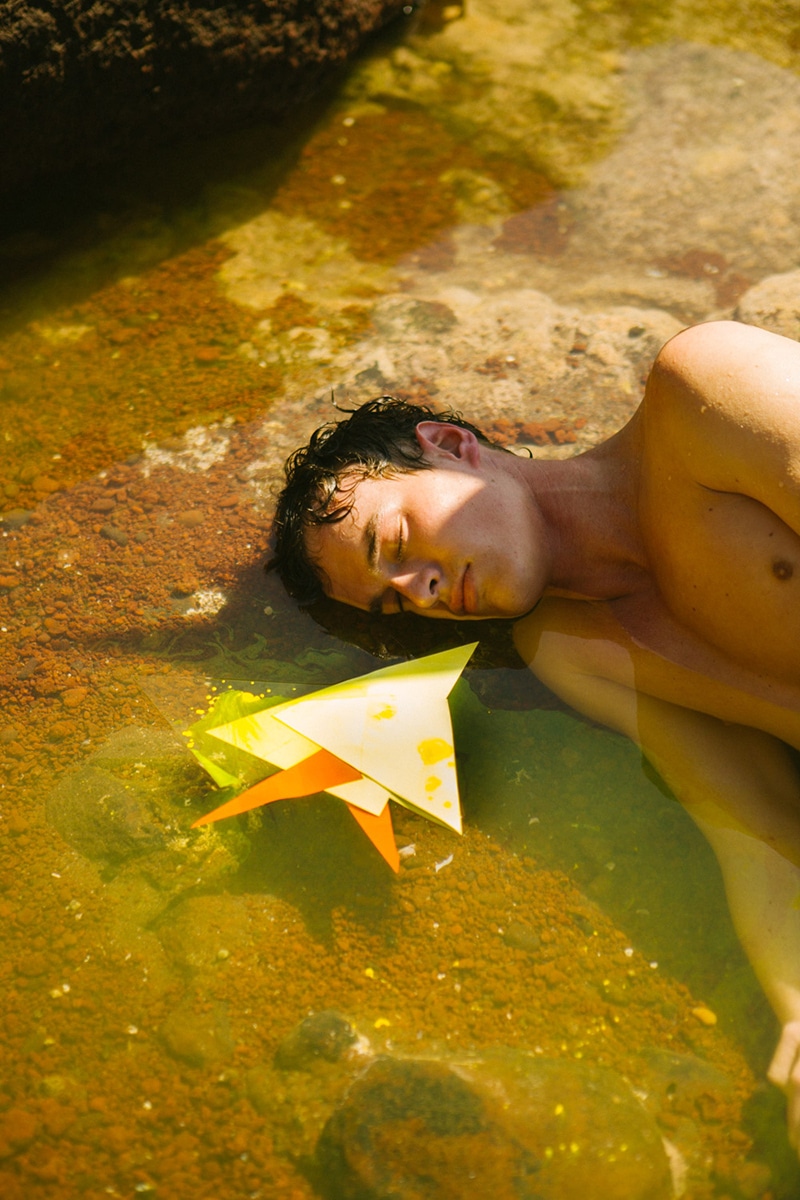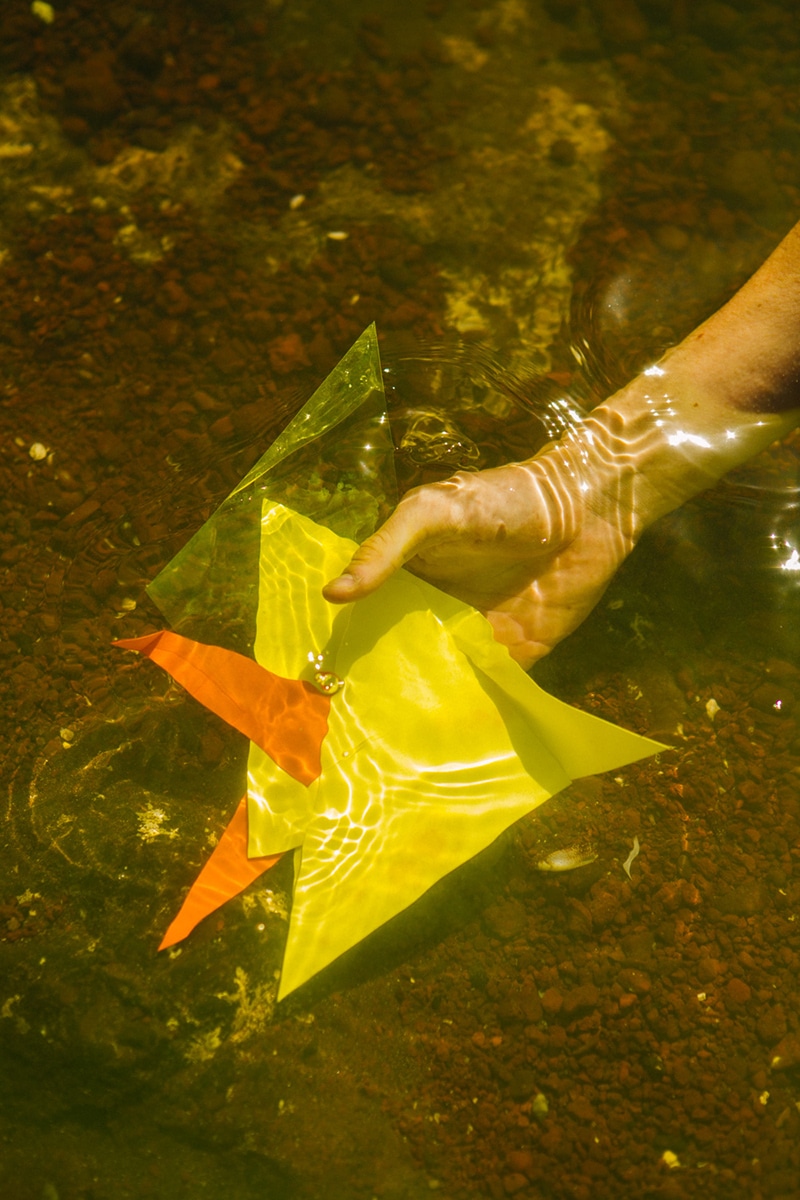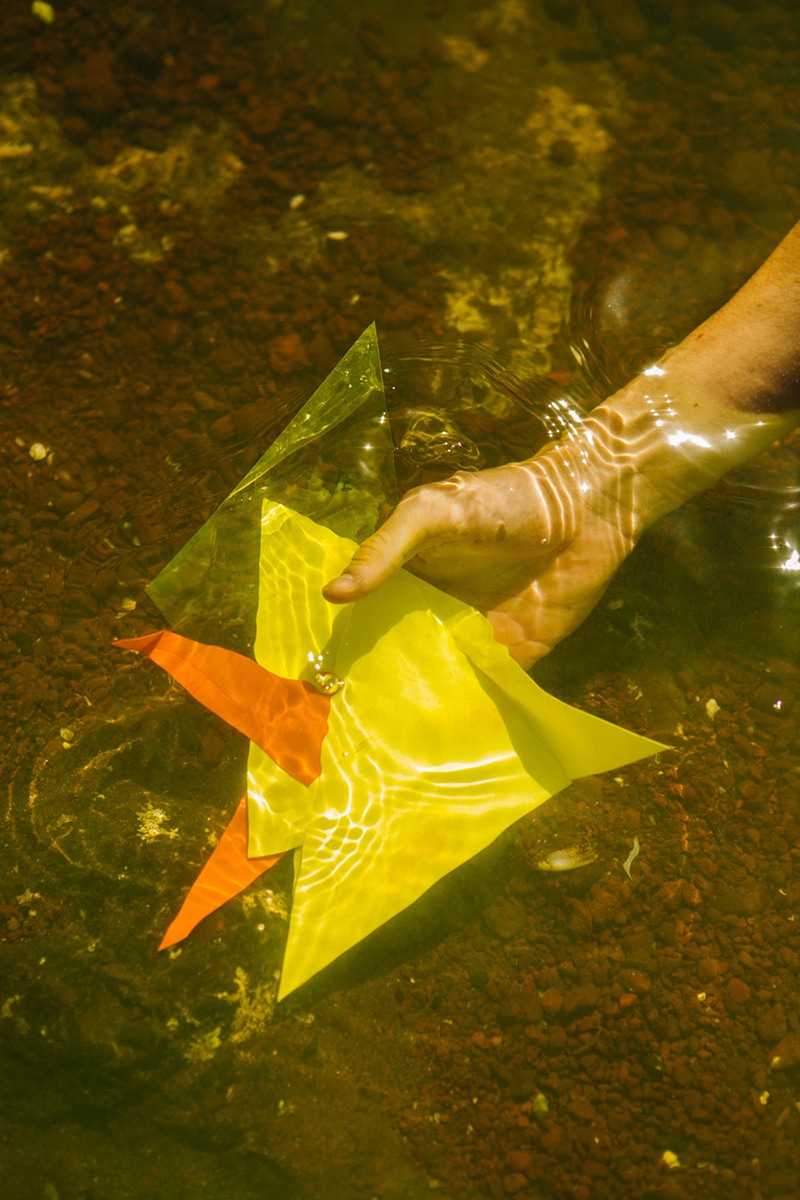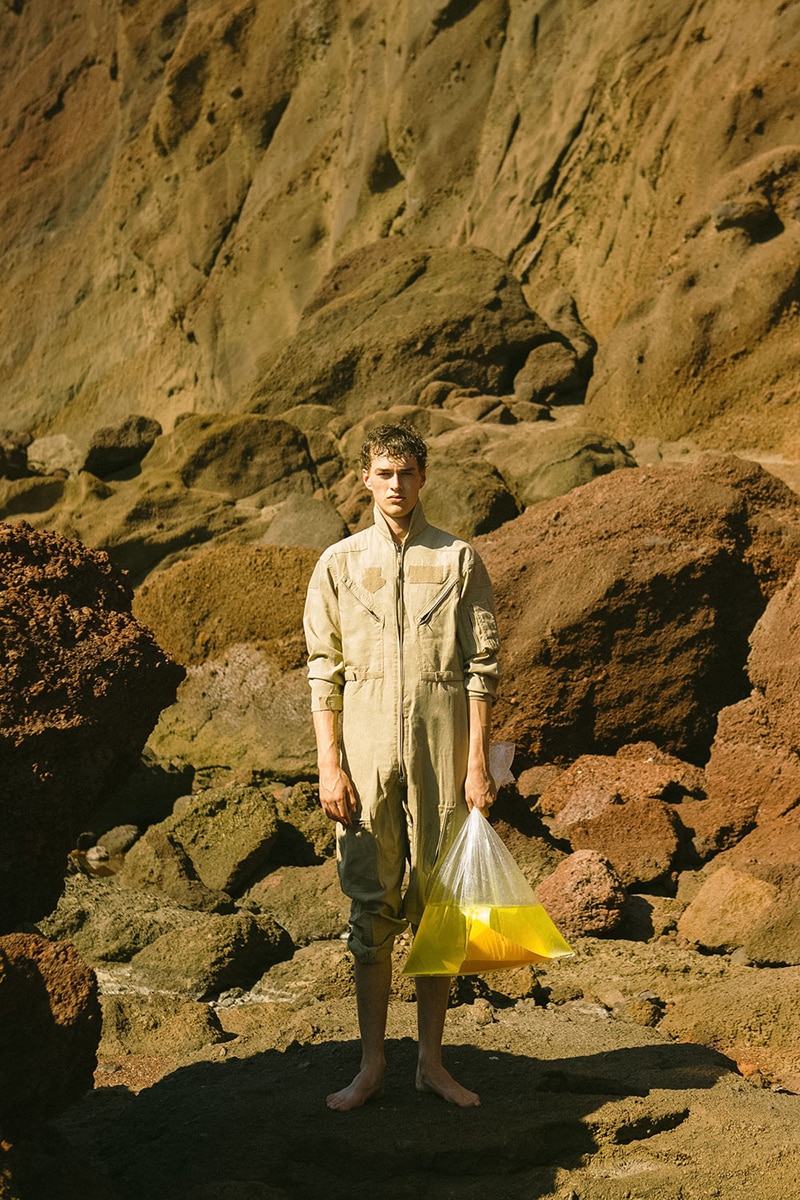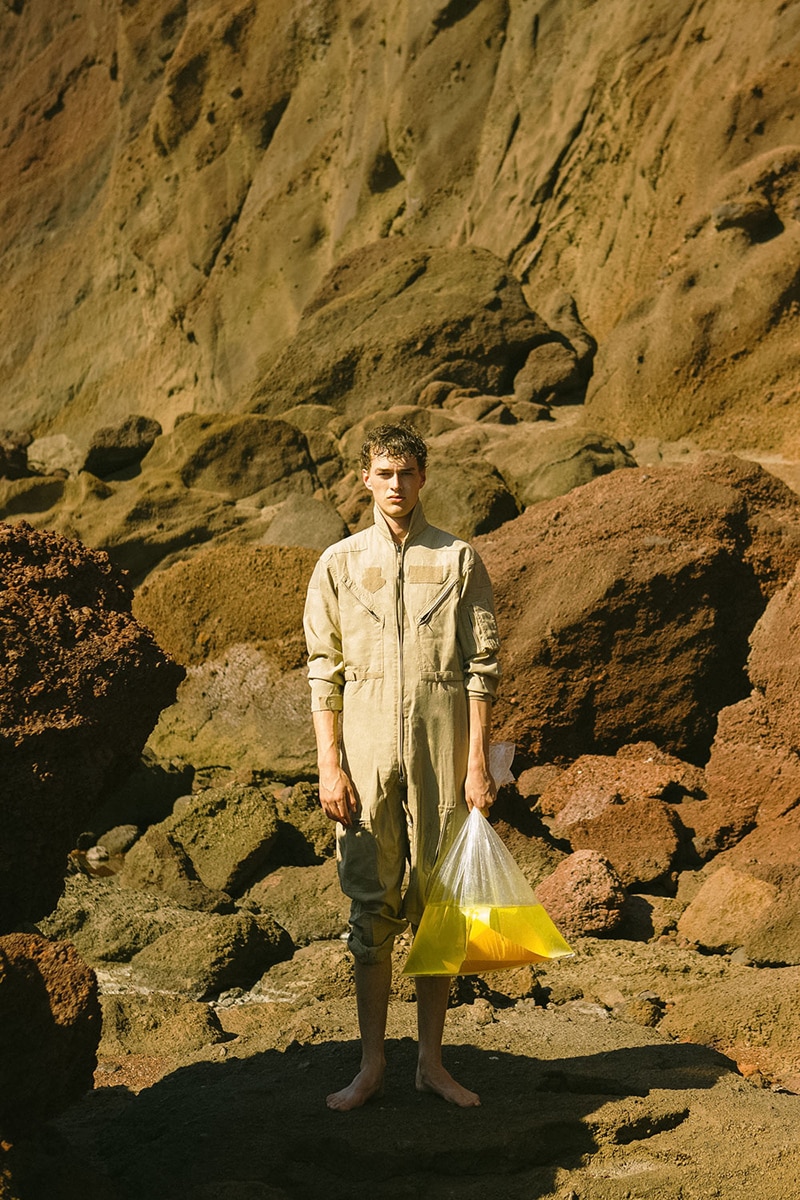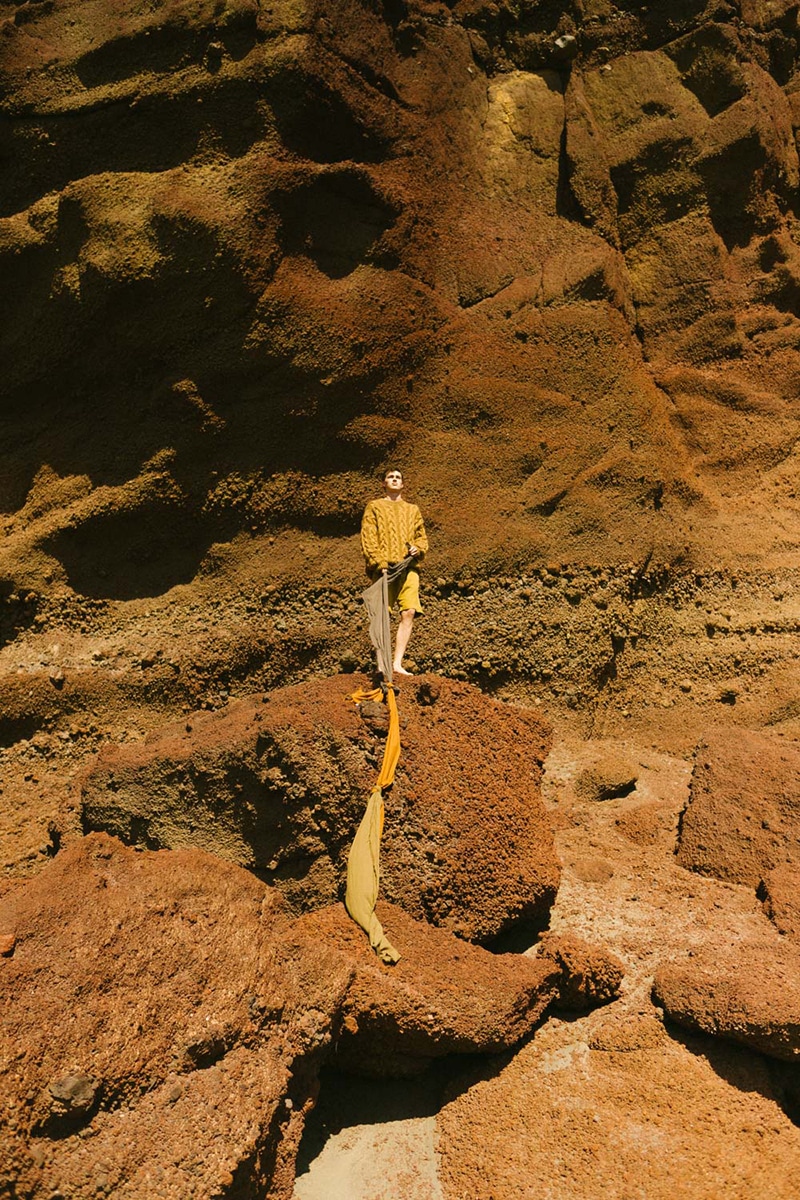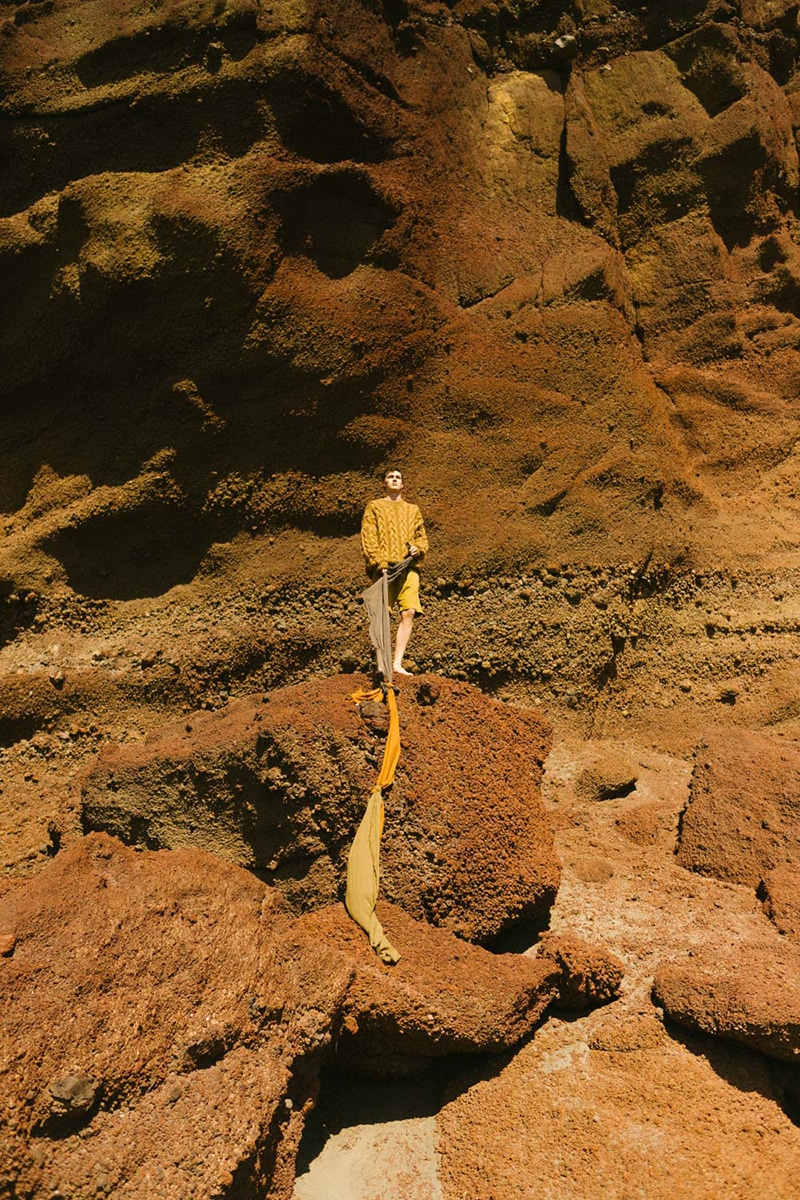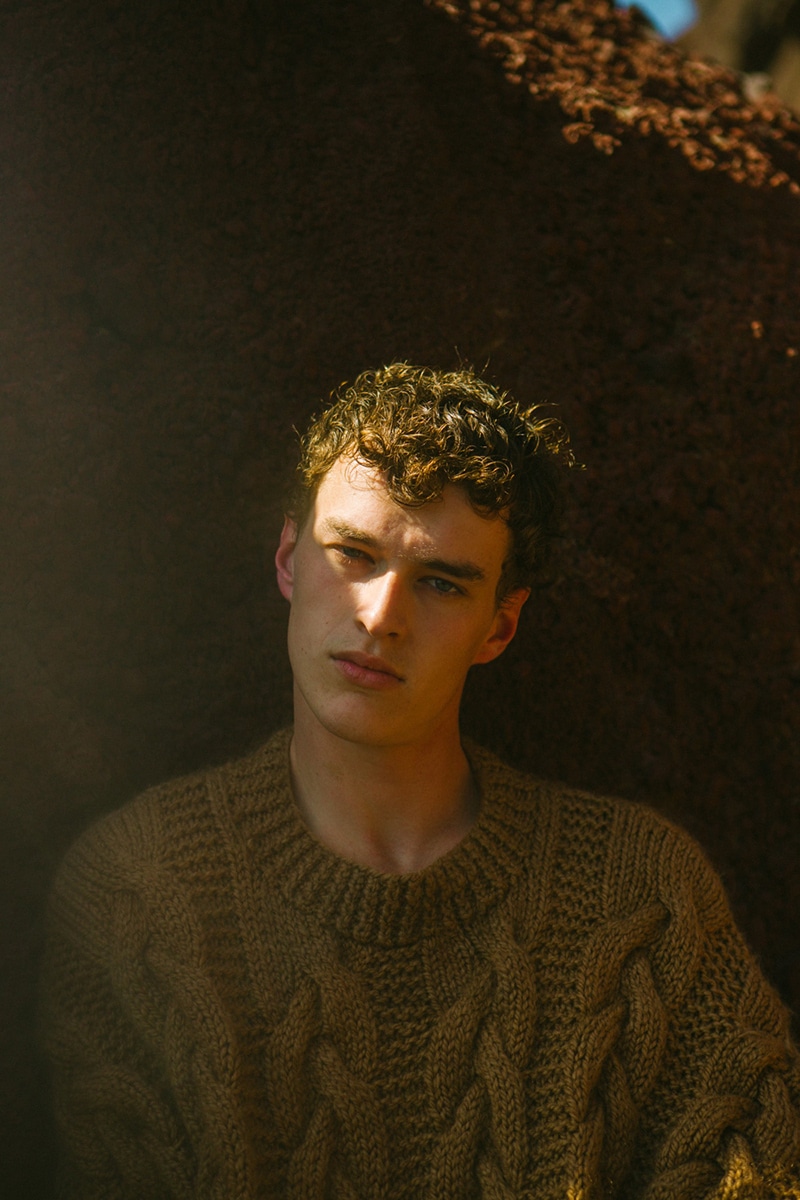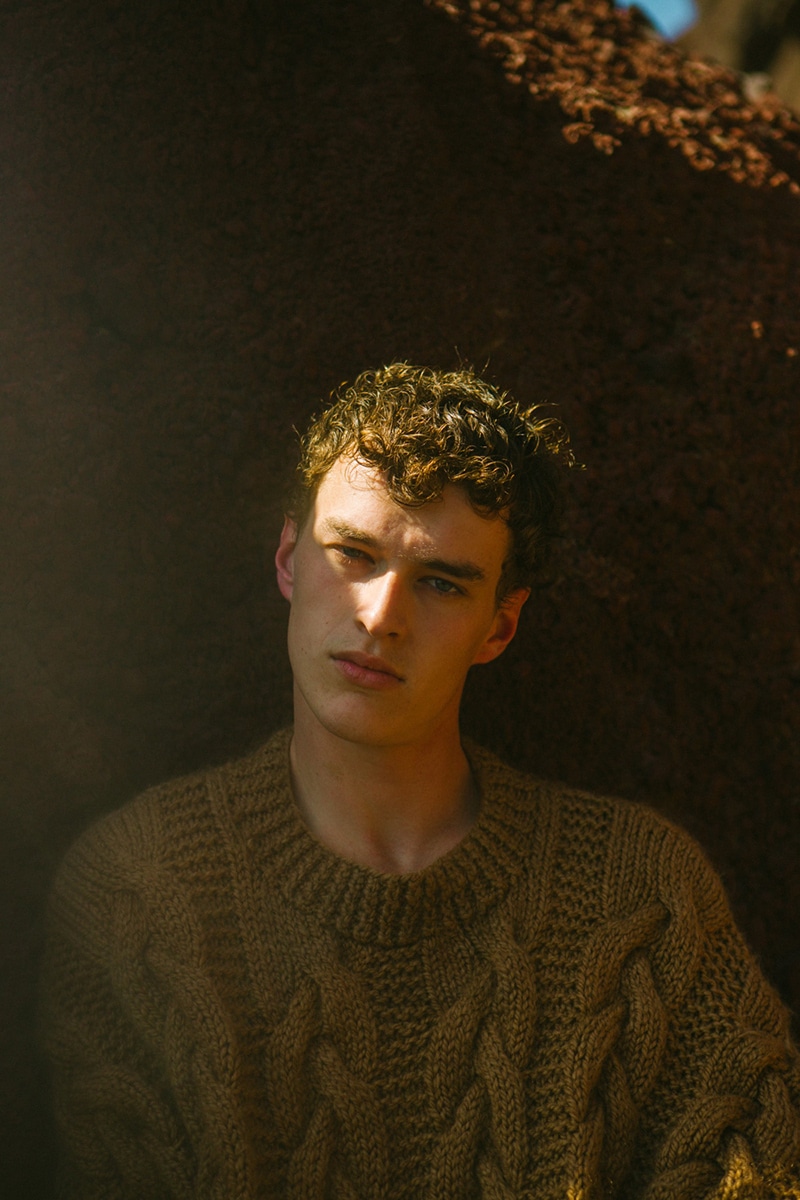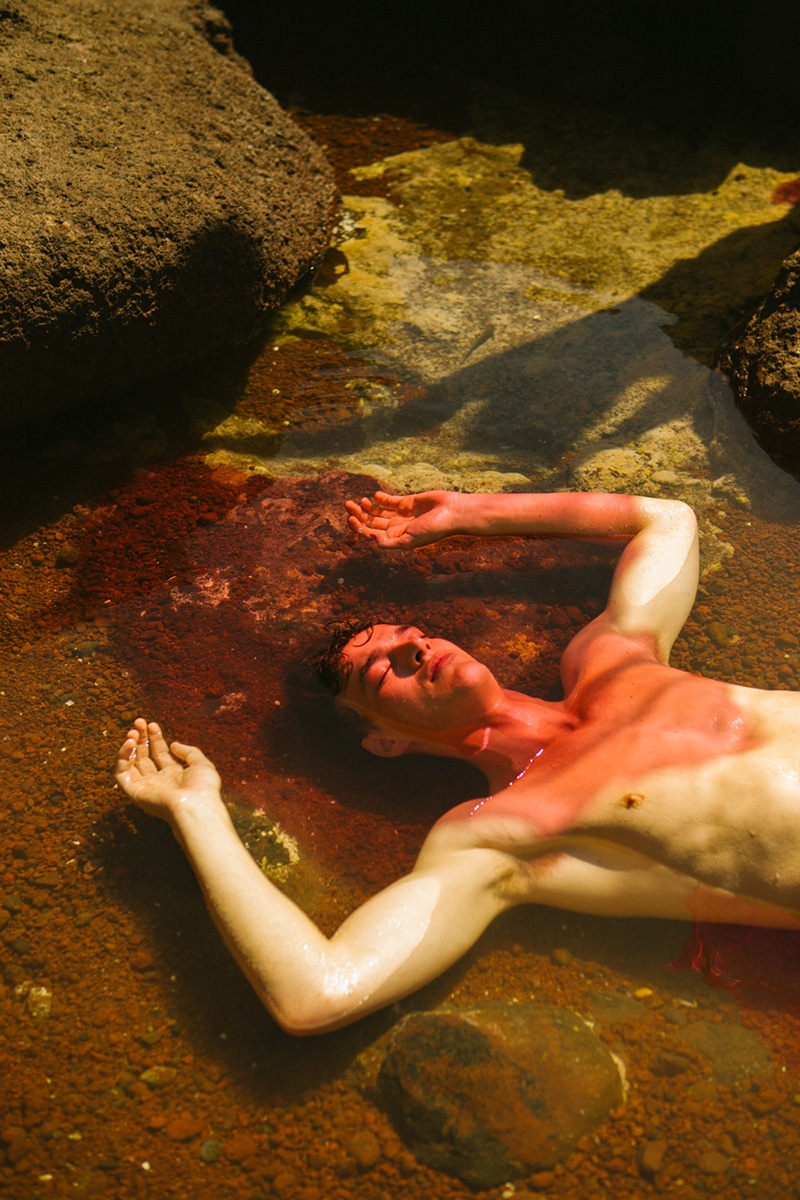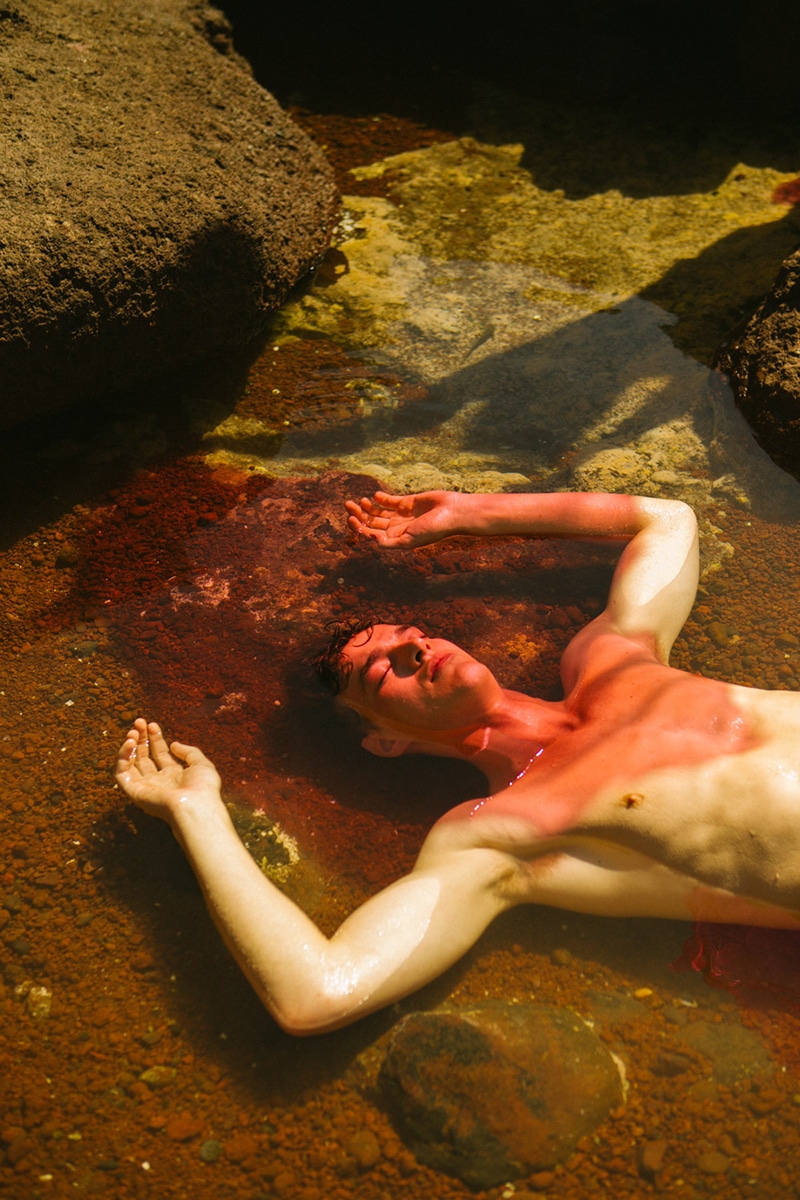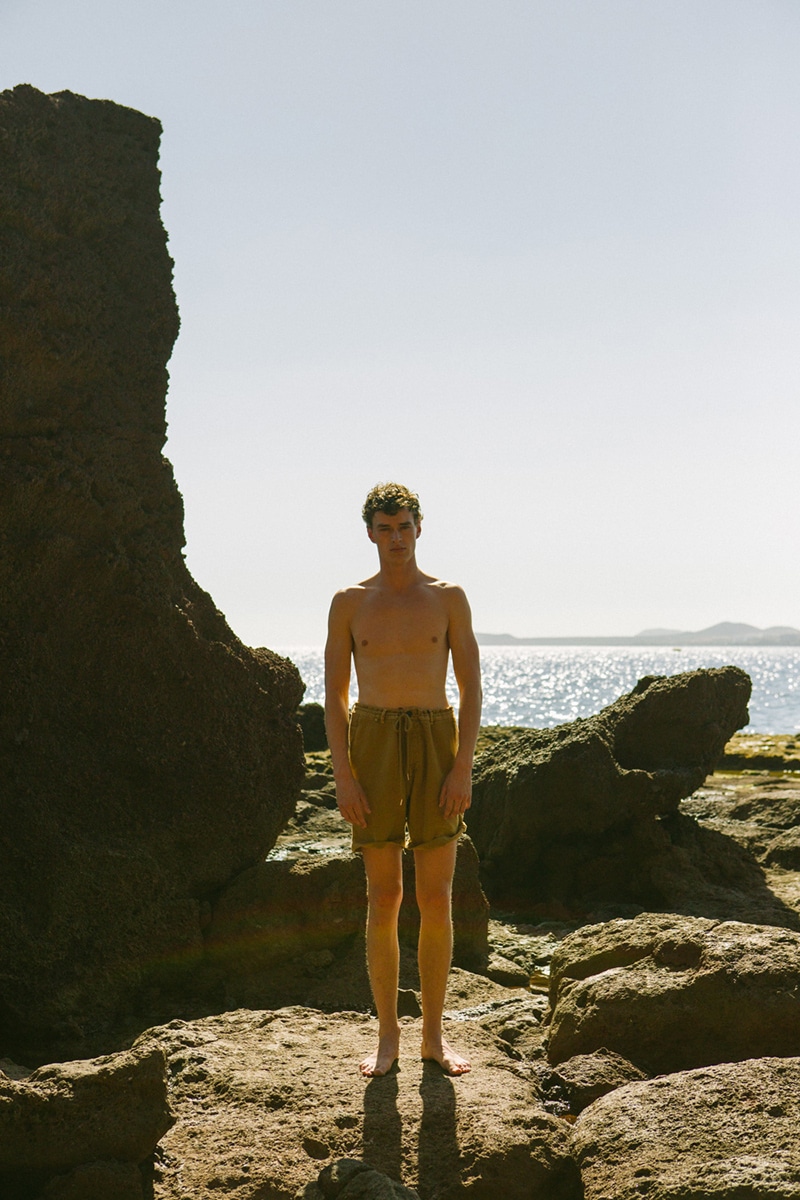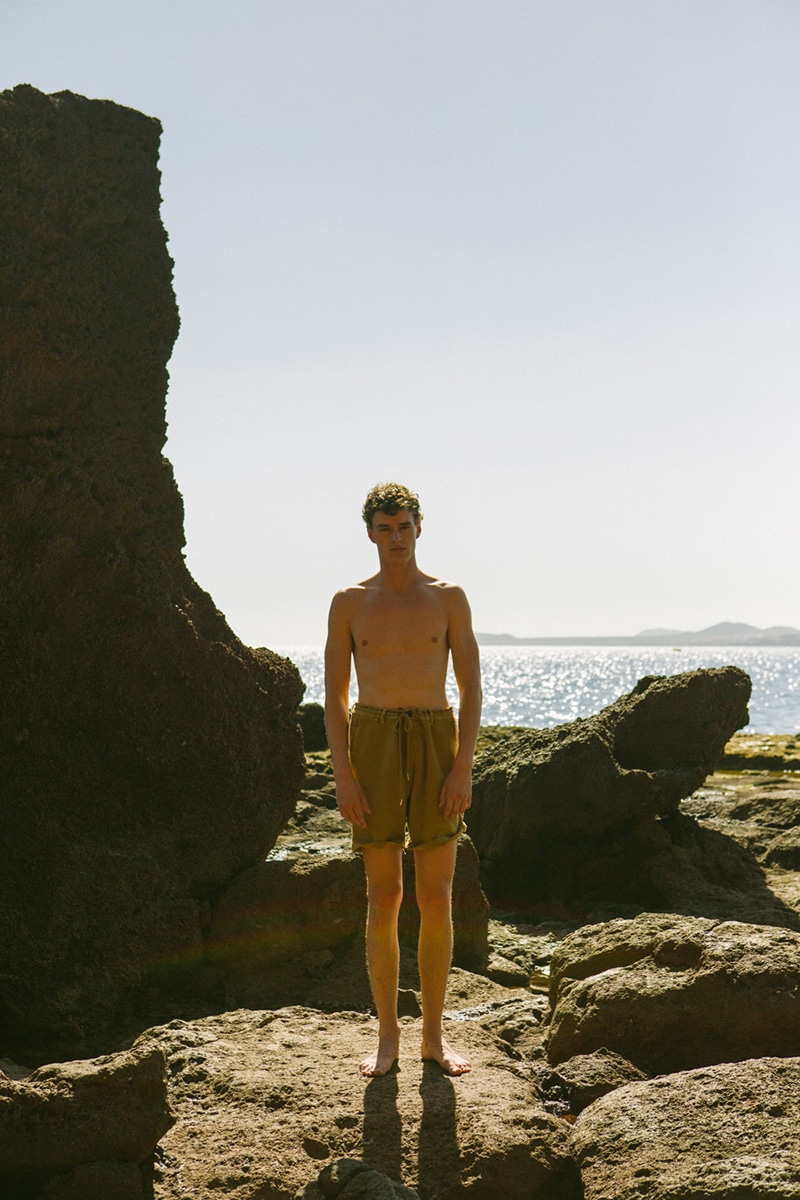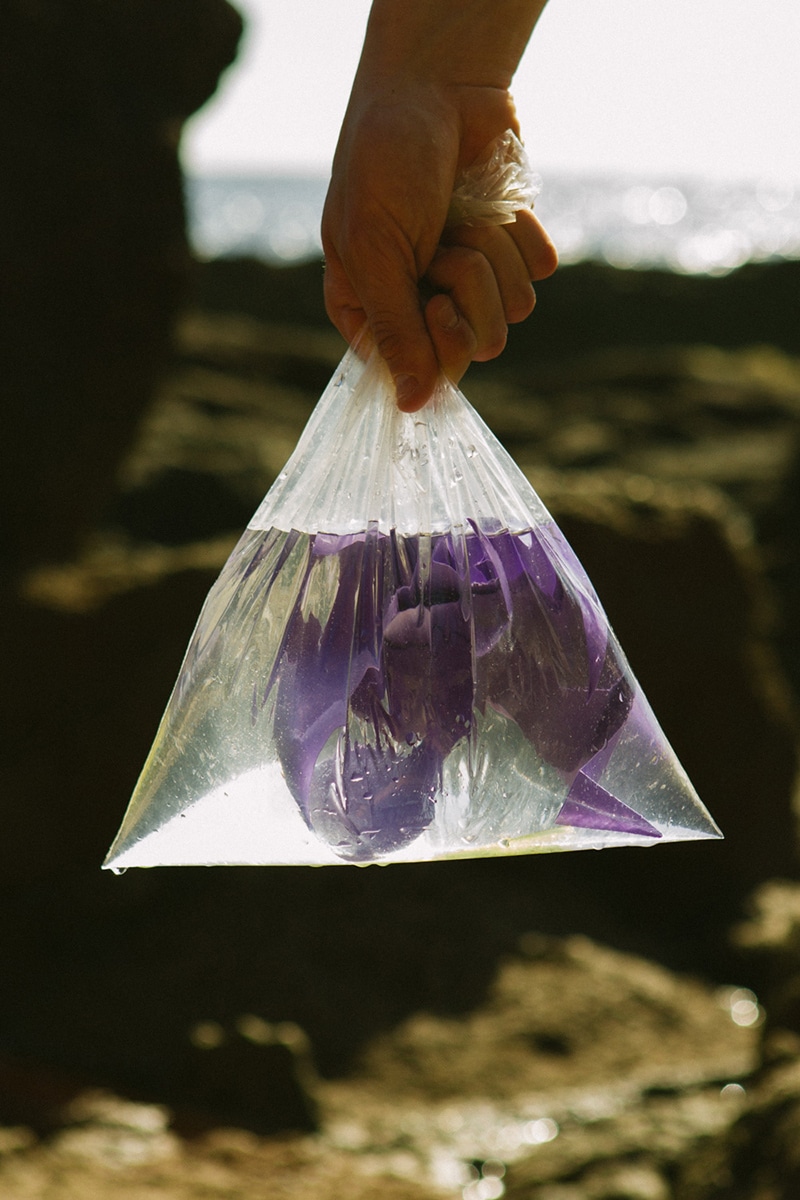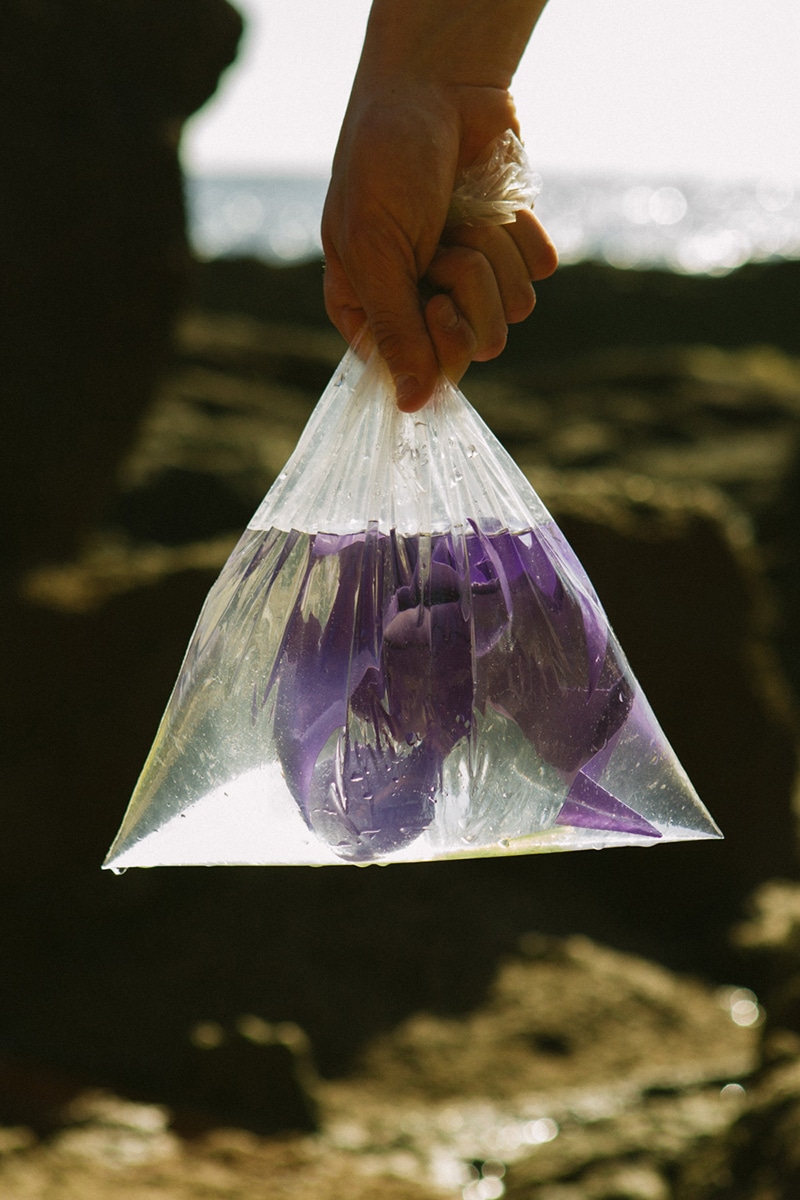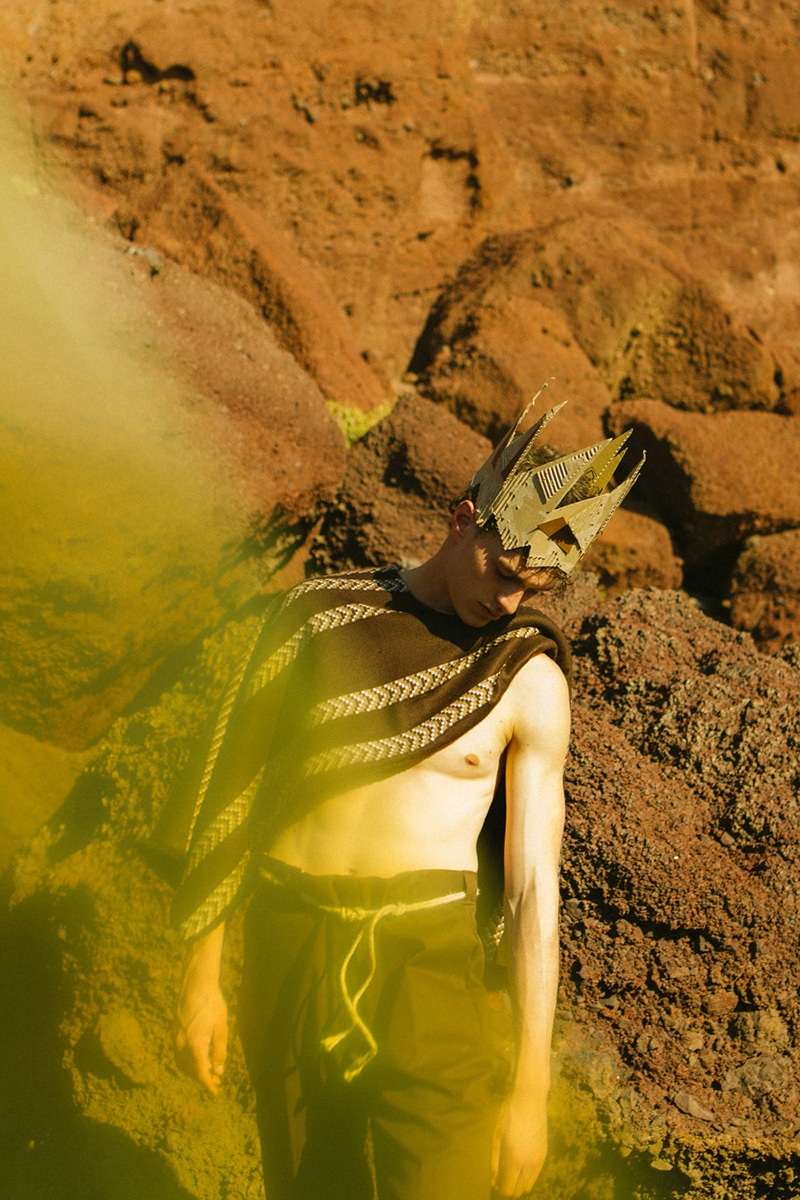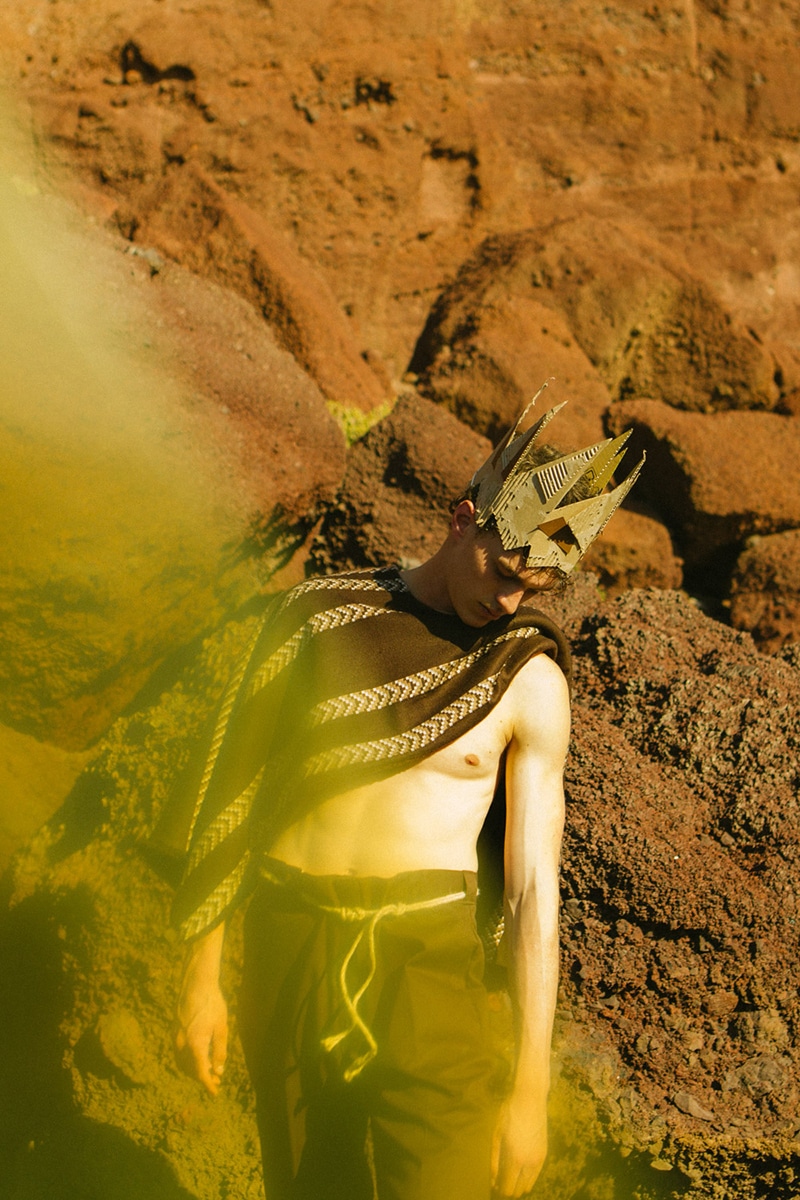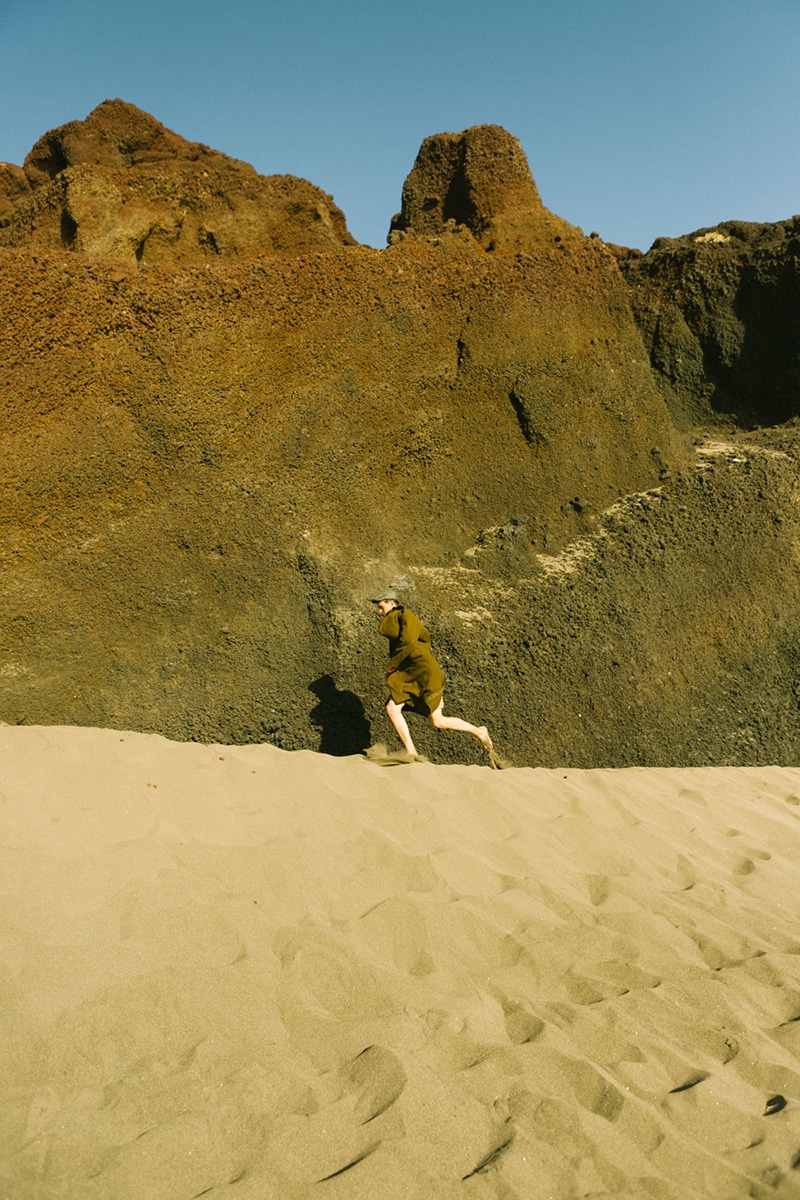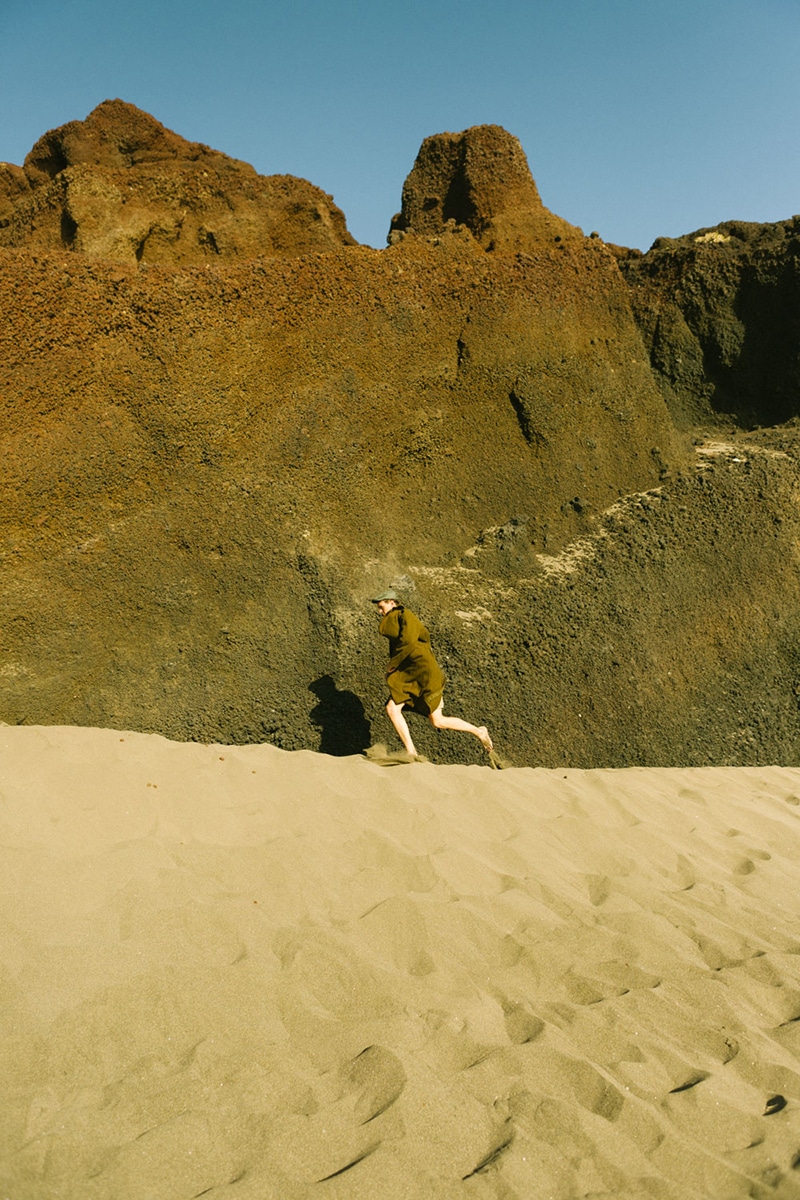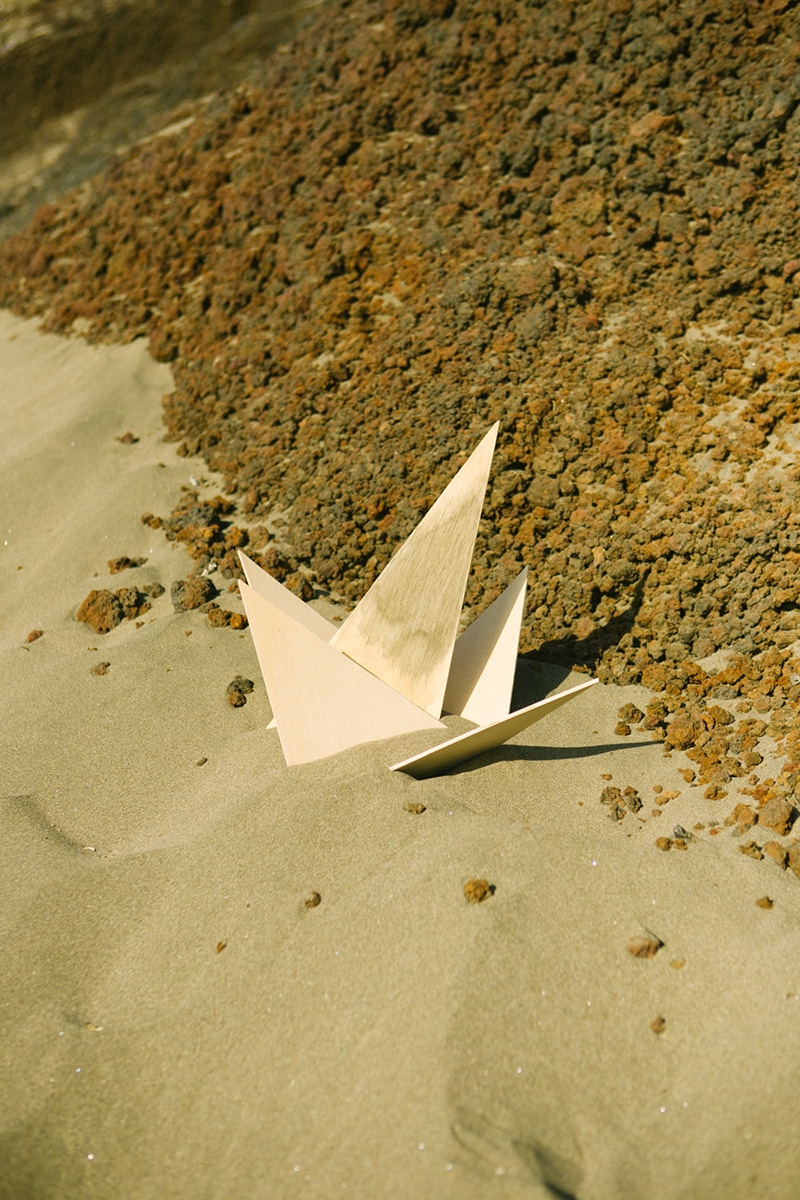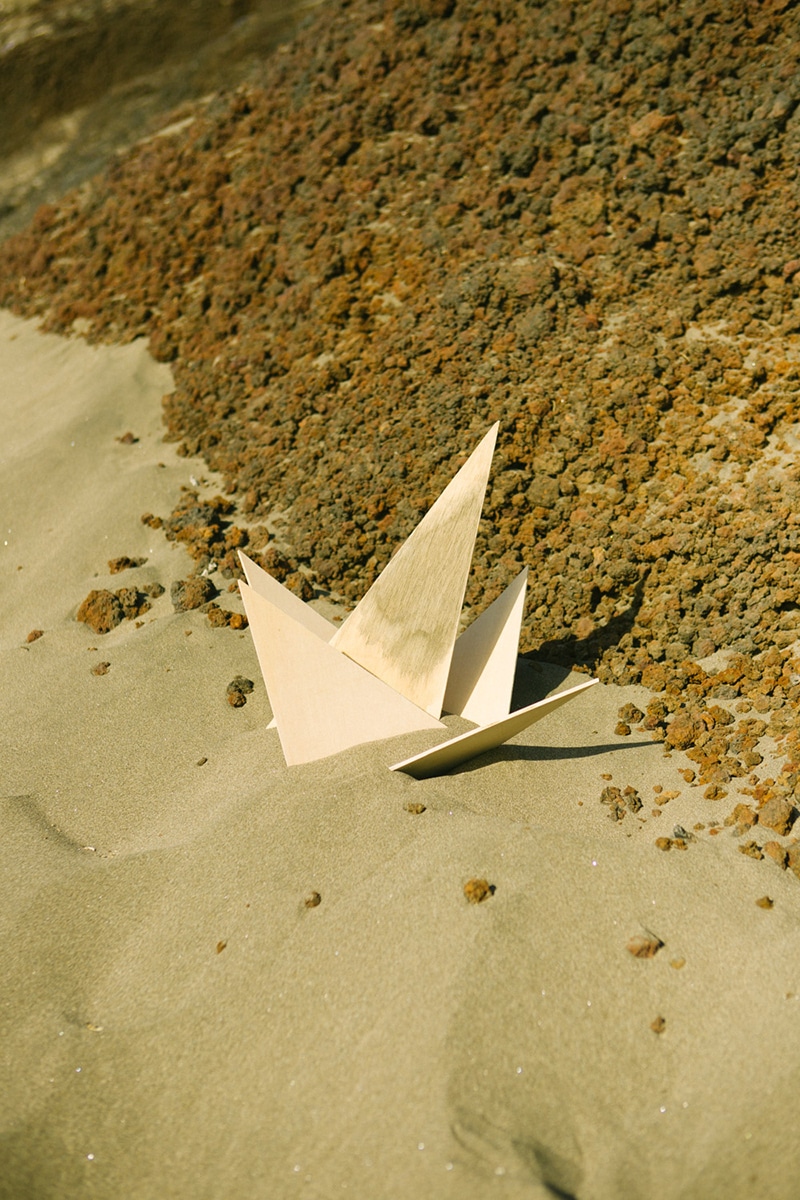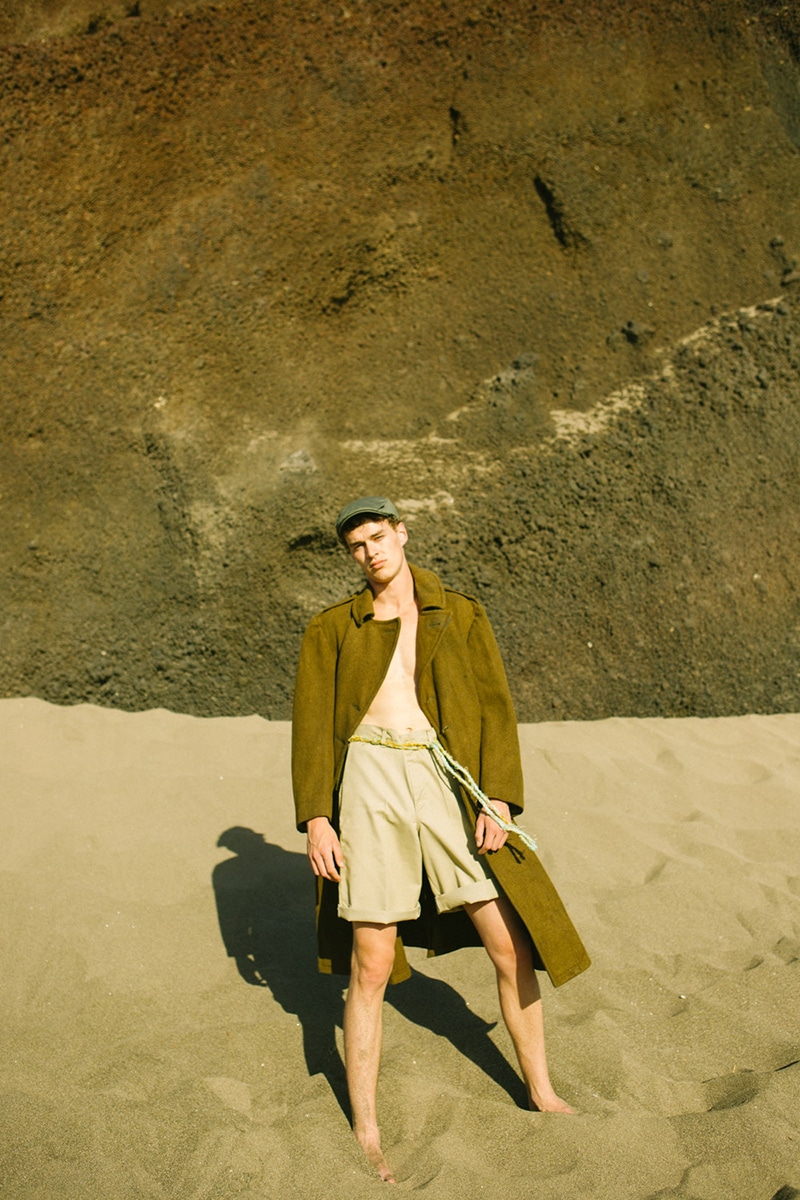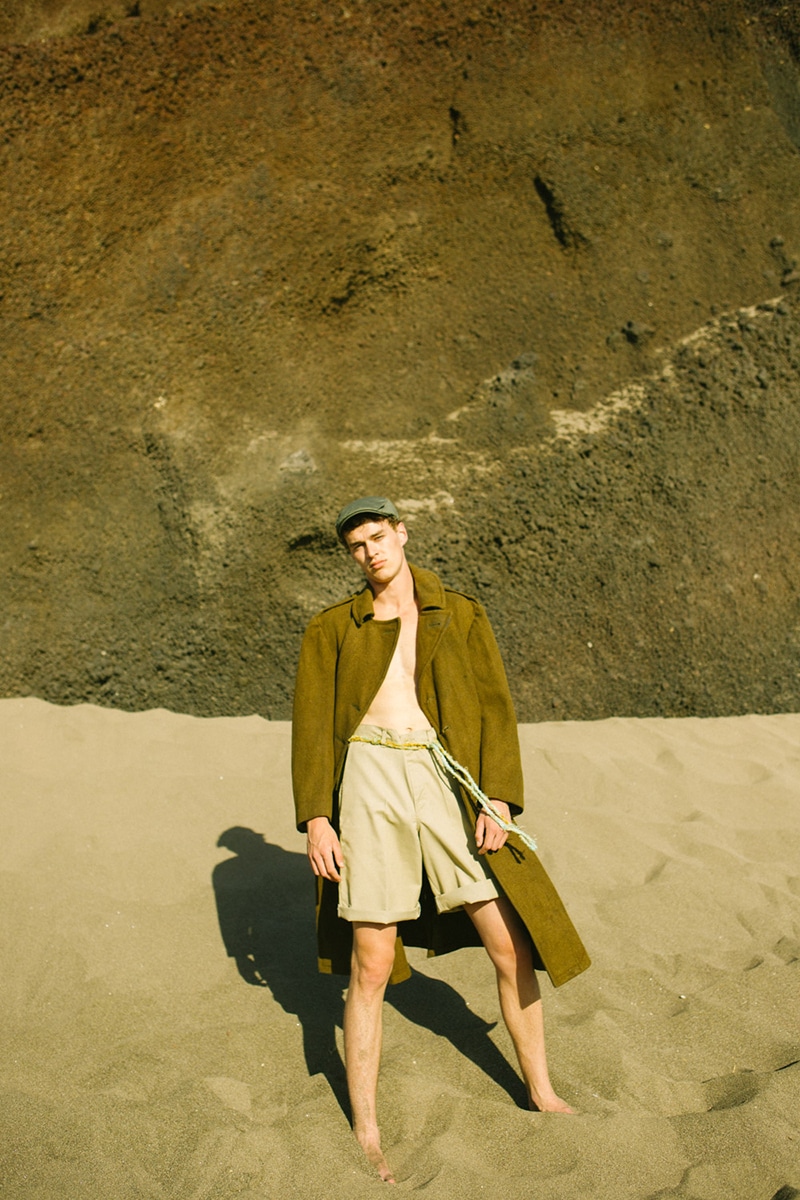 Imagine a sea of plastic, populated by mutant fishes, a sea that when leaving, instead of a sensation of freshness and rebirth, we will feel a thick layer adhered to the skin, and that the material that covers us was, in addition, the same one that we would have poured over the immense blue, bag after bag, box after box, pot after pot.
At this point, and given the speed with which we use the sea as a wastebasket, it is not entirely unreasonable to arrive, not within a long time, at this imagined scenario.
The recycling of plastics, the use of fabrics made of recycled materials or the purchase of second-hand clothes would help to slow down the possibility that this fiction story could become a reality.
This planet is a gift whose beauty we lose if we wrap it in plastic.
Credits
Photography by Silvia Gil-Roldán
Art direction and styling by Lauro Samblás
in collaboration with Kish Vintage Appareal
Model: Óscar Johansson at Olé Group
Text by: Julio Gil-Roldán