"Hiroshima had a profound effect upon me." – Wilfred Burchett, Journalist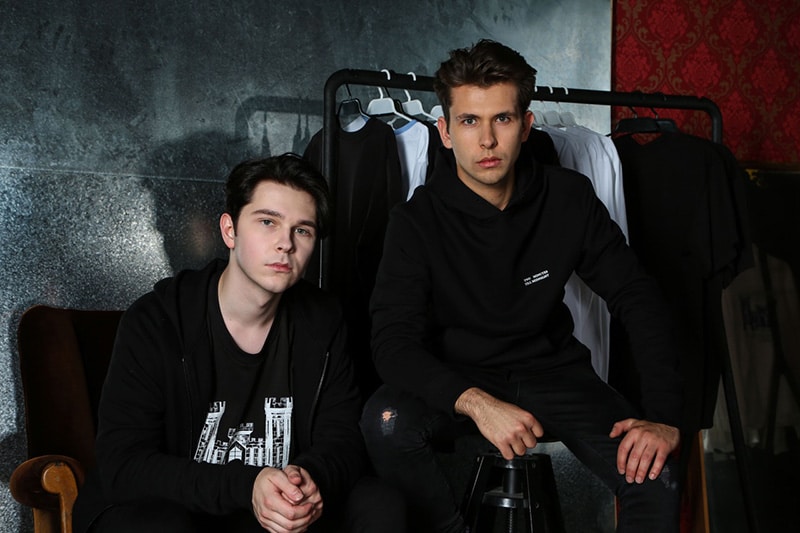 Exactly sixty-three years a nuclear attack occurs. It's the first in the human history. At 8:16 am on August 6, 1945, the Japanese city of Hiroshima is a pile of rubble. World War II is coming to an end and an era of conspiracies, anti-bomb sirens and Cold War begins.
The events of the last sixty years have had a strong impact on all of us, even on Jan Krasnodebski – creative director of AINT – who decided to alert people naming the new collection, Nuclear Family.
AINT is a young unisex brand started two years ago. Jan and his partner in crime Michal design their pieces in London and ethically produce them in Poland using Italian fabrics and Swiss Riri hardware. Their production is ecologically and sustainable; everything is 100% made in the EU.
So, the new collection wanted to explore the reference to the nuclear history of the Cold War and the Atomic Age. All of their graphics are originally designed by a Collective of Polish and Russian visuals artists with the purpose to remind us that history likes to repeat itself. They made it in a funny, contemporary way… with their own street mood of course.
We met Jan some days ago and that's what he told us.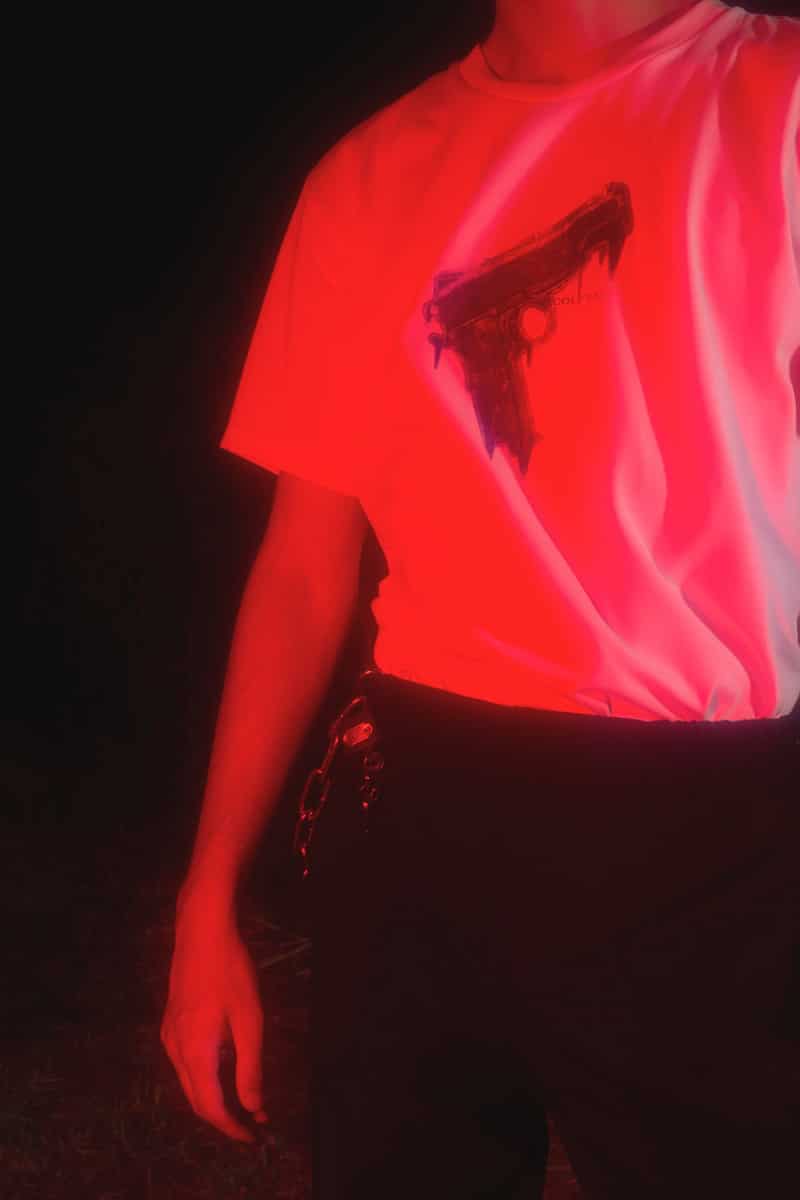 Hello Jan! Why did you decide to start your own label?
The idea to start a fashion brand first arose in 2016, just after my high school finals. I was fascinated by streetwear and contemporary fashion, and it was then when I first started to explore what it meant to create clothes from scratch.
It was definitely a slow process, especially since at first I worked on my own. It took a lot of time to learn about crucial aspects of the industry: how to source the best materials, which methods of sewing are the most efficient and how to obtain most realistic colors by applying multi layer handmade screen print.​ Initially, I created samples with a local tailor on the outskirts of Warsaw.
How did your interest in fashion started?
At the age of 15, I first started to design posters for local events at my school and for my pure enjoyment. I did that for a couple of years but it was all screen based, I felt like I needed a new medium to express, something more tangible and physical. Then streetwear came, I started to follow and explore more brands and designers. I replaced a computer screen with a graphic t-shirt. And it all naturally came together.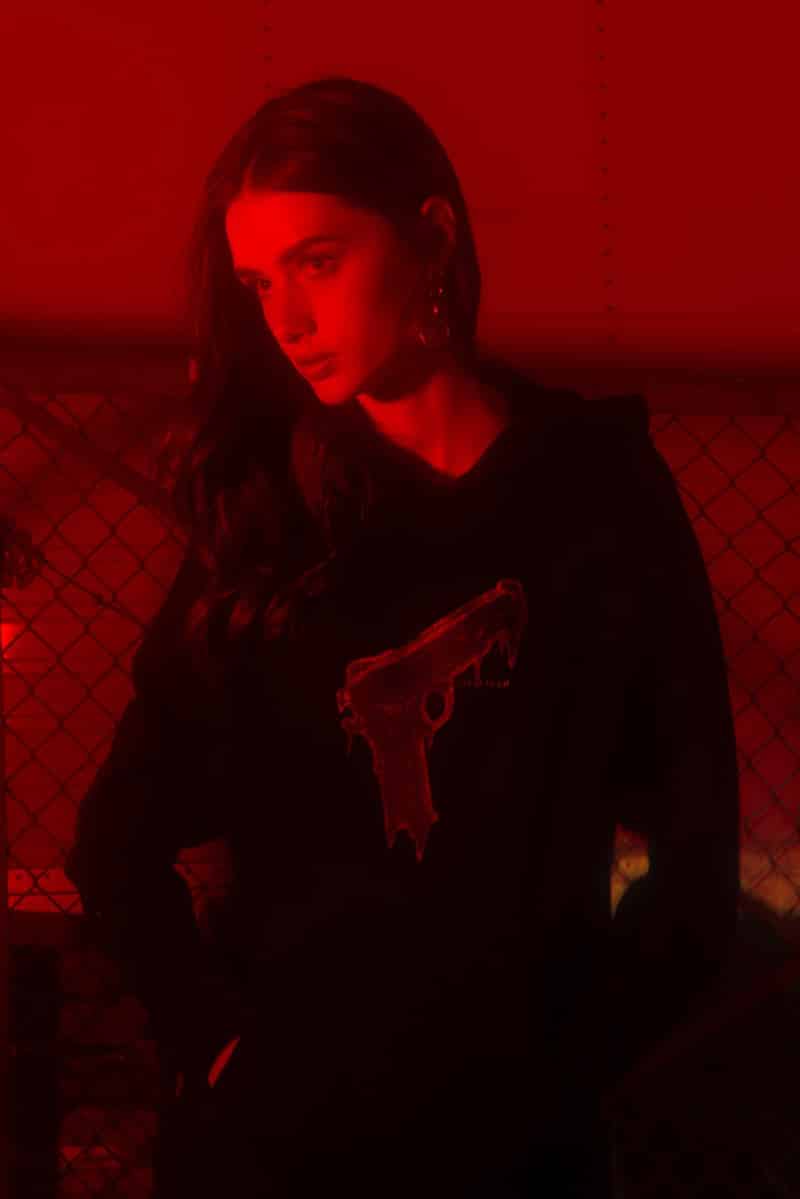 AINT: how did you pick this name out for your brand?
We thought that simplicity and irony of this name represent well our style. It's a lifestyle of going out in the city, being constantly on the move and living a social-cultured life. For us AINT is a constant immersion in art and pop-culture.
Your production is ecological and sustainable; everything is 100% made in the EU. Could you explain this admirable but at the same time risky choice?
Since the very beginning, we knew that highest quality was our top priority. After the first collection, we improved our sewing techniques, started importing fabrics from the best suppliers in Italy and changed our hardware to top-quality Swiss Riri zippers. At this point we collaborate exclusively with producers who supply for the best fashion houses in the world.
The sewing process is carried out in Łódź, the Polish capital of fashion manufacturing. Perfect cut is essential for us at AINT, the materials and the quality have to be flawless. We aim for perfection of our products, but never at the cost of ethical manufacturing – we are truly devoted to protecting the environment. In our efforts to produce sustainably, we use ethically grown cotton, fully recyclable parcels and we don't use plastic in our packaging.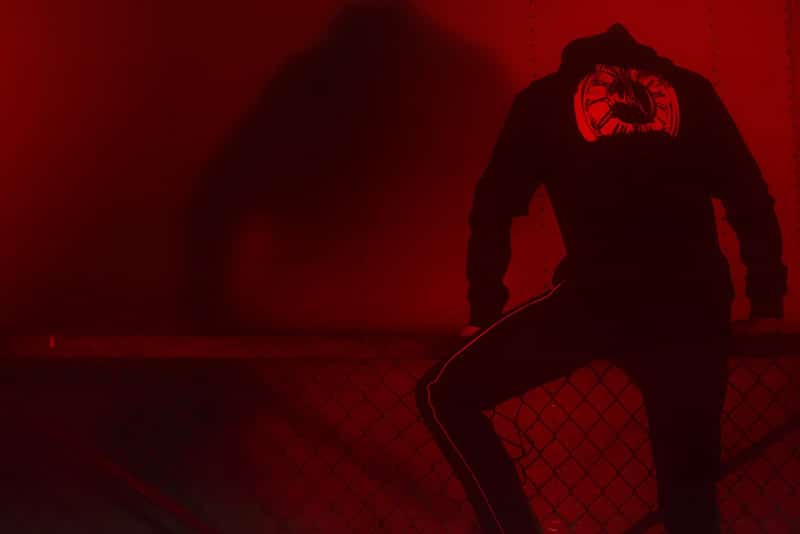 You design your pieces in London/England and ethically produce them in Łódź/Poland. What is the link between these two countries?
I was born and raised in Warsaw, Poland. It is a place I consider my home and I wanted AINT to be strongly rooted in a Slavic culture. In 2016, after a few months of working on the first collection, I moved to London and soon after I started to study at the University of Arts London. I had to commute to Warsaw to actively develop AINT. Since I currently spend most of my time in London, I try to take advantage of the city as a source of inspiration and creative exploration. Michal, who is a co-founder of AINT is also from Warsaw, yet he currently lives in the US. Having the same heritage, but new, international experiences, we wanted AINT to be unique in its Slavic origin, but at the same time enriched by inspirations from around the world.
Your designs are all unisex, why?
We think that limiting clothes to gender is often needless… although some of our pieces are sometimes gender-oriented, we try to be universal.
Nuclear Family is the name of your last collection. Tell us something about!
It was meant as a play on words – nuclear family is a term describing a conservative and conventional family model. We liked the irony that as a collective, we are a group of young, liberal people living in different parts of the world (I live in London and my co-founder in the US; we were both born in Warsaw). It enriches our main inspiration, which is the nuclear war, with an ironic twist. However, most importantly, we wanted to extract and explore a reference to the "nuclear" history of the Cold War, a topic increasingly important nowadays given the tensions between the US and North Korea. We thought that the controversies around nuclear power and the undeniable anxiety are themes worth exploring.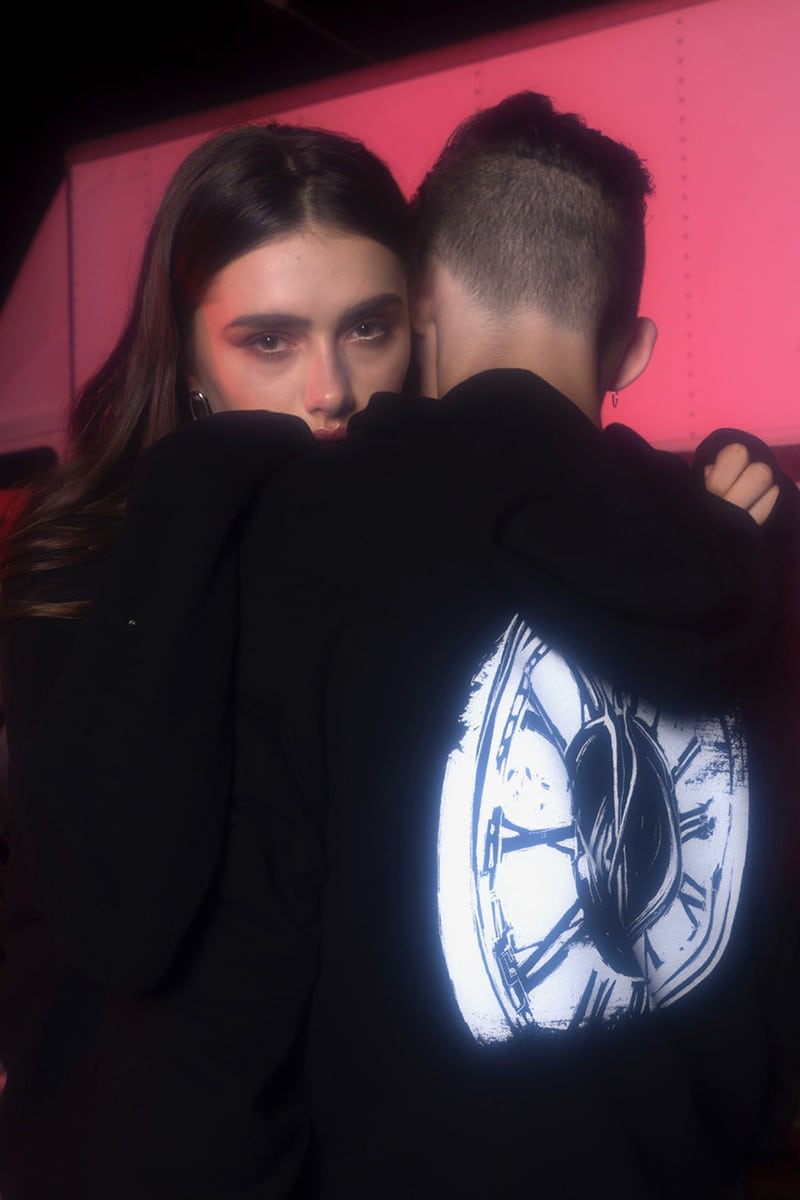 How did the idea of nuclear war influence the collection?
In Nuclear Family all the designs are created by us from scratch in cooperation with a collective of Polish and Russian sketch artists and graphic designers. Although we mainly allude to the Cold War and to the events following the World War II, we also wanted to make it clear that it is still a vital topic to our society.
Does it want to be a sort of warning to human race?
For us, Nuclear Family is a reflection of our reality, and a reminder that history likes to repeat itself, that we should be constantly vigilant and actively building a peaceful society. This topic concerns all of us, especially the young generation, which soon will face this difficult reality, inextricably connected to politics and culture that grows around it.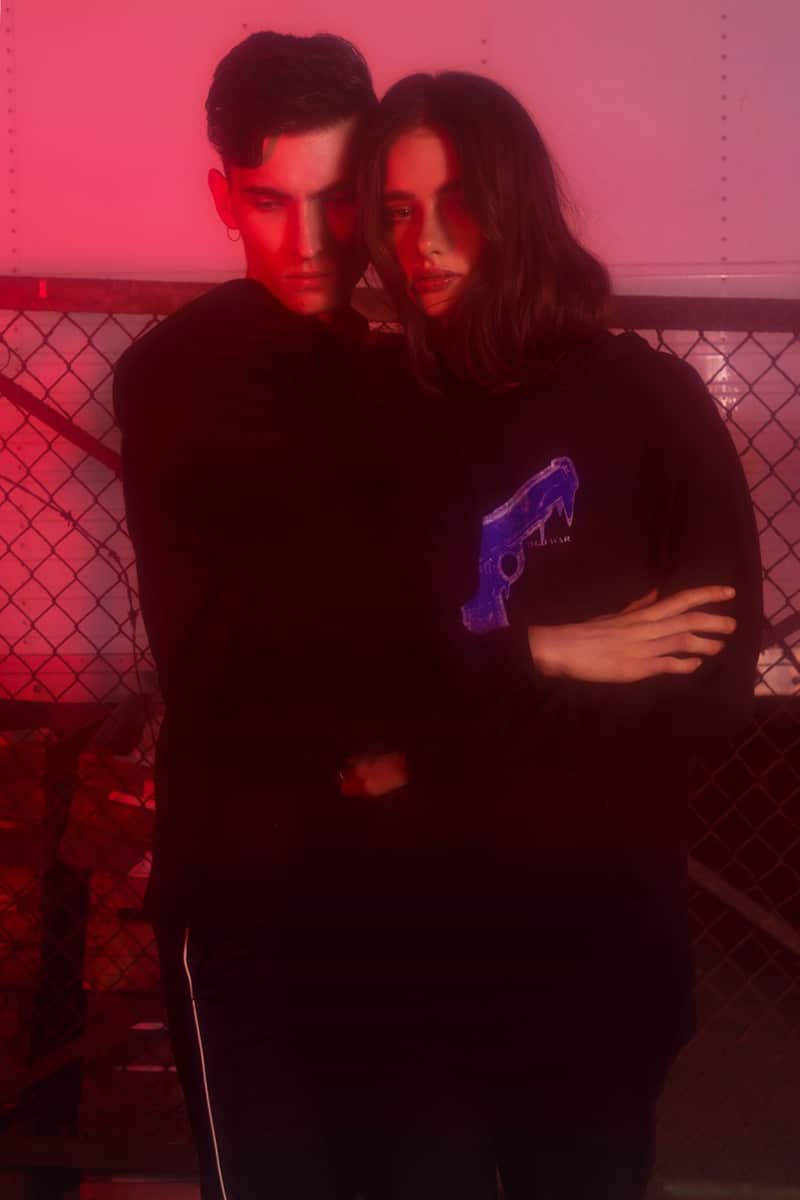 What are the key pieces of it?
On one hand, the collection abounds in motifs referring directly to the slogans and events of the Atomic Age: Cold War, Manhattan Project, Trinity Test, Biohazard or Doomsday Clock. On the other, we have designs that are less literal and allude more to the risks that the world is facing now – like the drawing of Earth with a caption "No Shelter". We wanted to use more abstract graphics as a warning of what might happen in the future. The same purpose is carried out in our allusions to the doomsday clock, a scientific symbol created more than half a century ago, and yet still relevant today, labelled on our hoodie as "Two Minutes Till Midnight".
Three things you would save in the event of a nuclear war.
A very fashionable piece of protective armor, dozen posters by Andrzej Pągowski to decorate the inside of my fallout shelter, and a copy of FUCKING YOUNG! magazine. 😉
As always, our last question… According to you, what is really FUCKING YOUNG! today?
It's leading a life on a go. Never being tired. Creating all day, partying all night. Staying true to yourself and aspiring to build something great. Living fucking life.