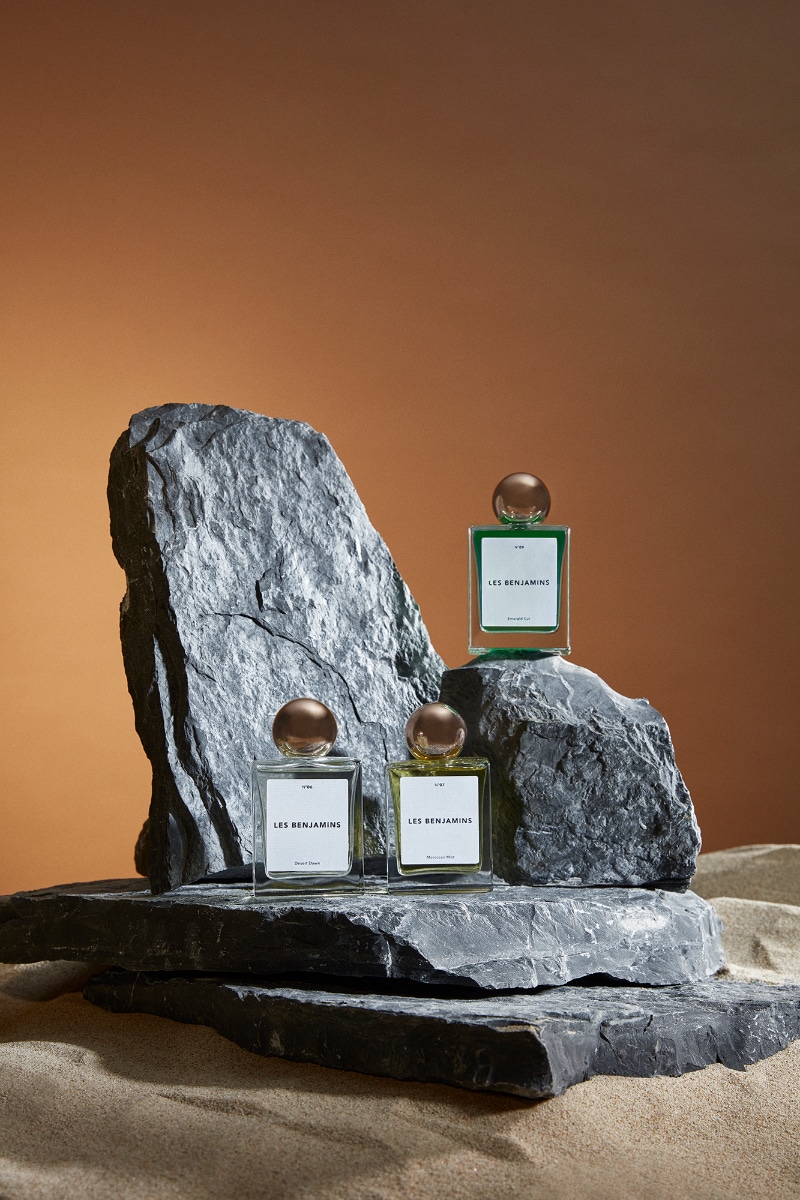 Spearheaded by Les Benjamins' head of womenswear Lamia Aydin, the decision to move into perfume was a long-time dream for both Aydin and the brand's founding creative director Bunyamin – who each attest to their passion for fragrance.
"Both myself and Bunyamin have long-layered and cultivated our personal fragrances by blending sometimes up to five different layers of oils, perfumes and ouds, so instilling this into Les Benjamins and getting to curate a new fragrance language for the brand has been a dream." – says Lamia.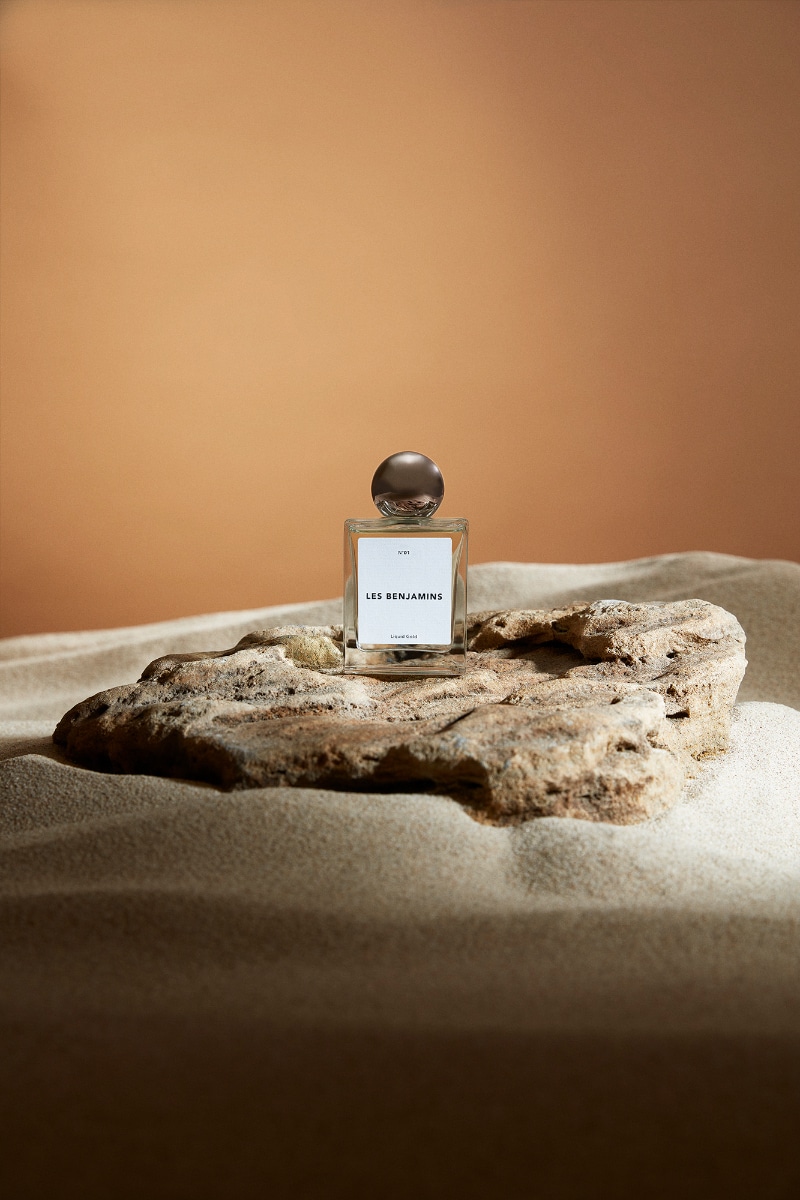 The new line, which consists of ten individual Eau de Parfum, serves as a continuation of the brand's long-standing mission to bridge the east and the west through the marriage of cultural symbology, and now fragrance notes.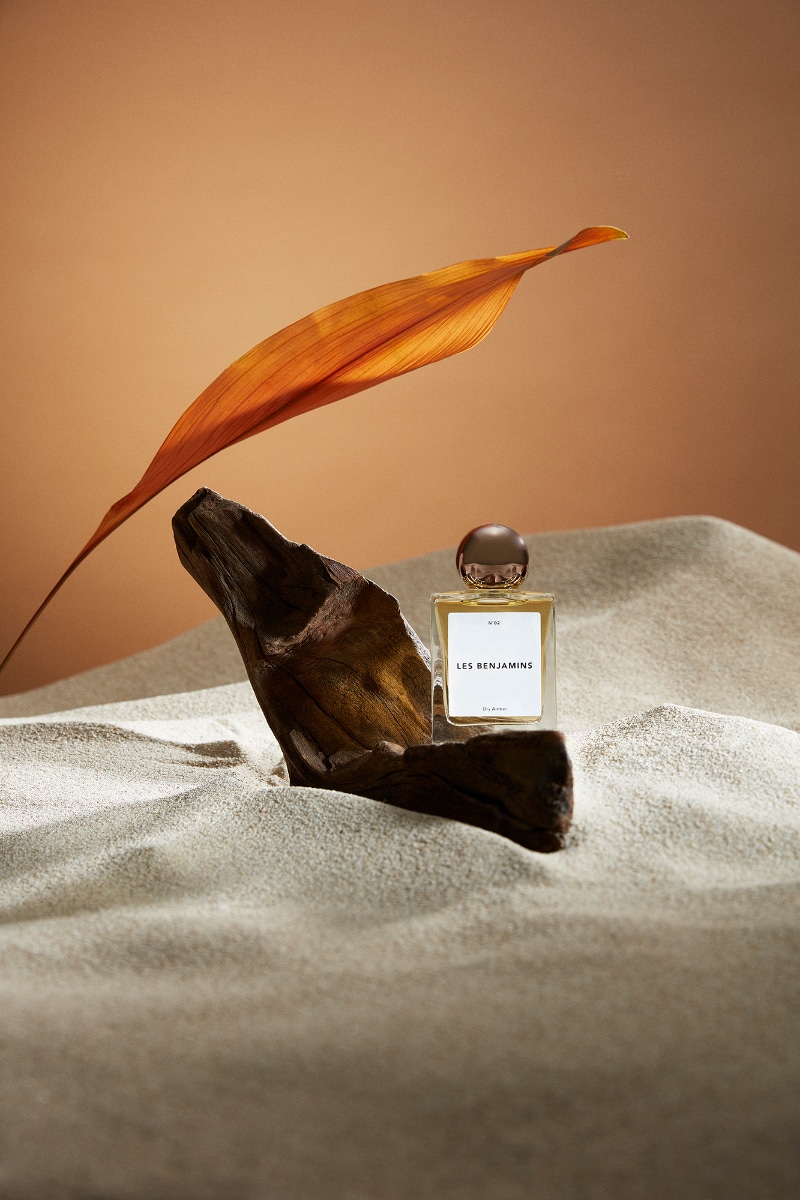 Liquid Gold unites top notes of marine accords, melon and bergamot with rose, lavender and patchouli, while Mystic Oud is a synergy of floral, fruity and oriental notes, toying with the realms of spirituality and sensuality with notes of lychee, sweet amber, clove buds, orchid, violet and clove. Once again looking to the region for inspiration, Desert Dawn lifts notes of saffron with cashmere wood, oud and magnolia to create a rich composition of floral notes. Meanwhile, Moroccan Musk taps into the expansive idea of the endless deserts of Morocco, blending spice cumin and coriander with cedarwood, incense and amber in a bid to recreate the sensation of the desert heat on the skin. From decadent woody florals to smoky floral accords – Night Dew, Oriental Express, Vanilla Sky and Precious Petals make up the remaining fragrance portfolio.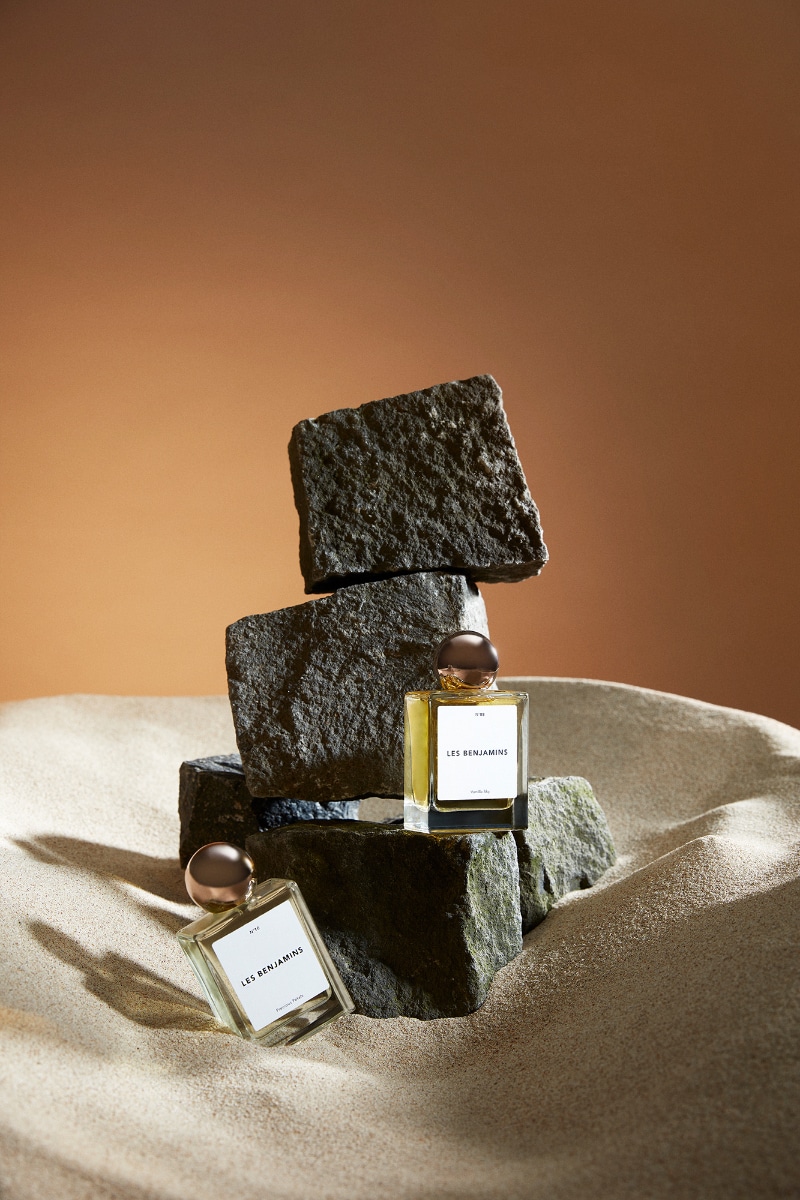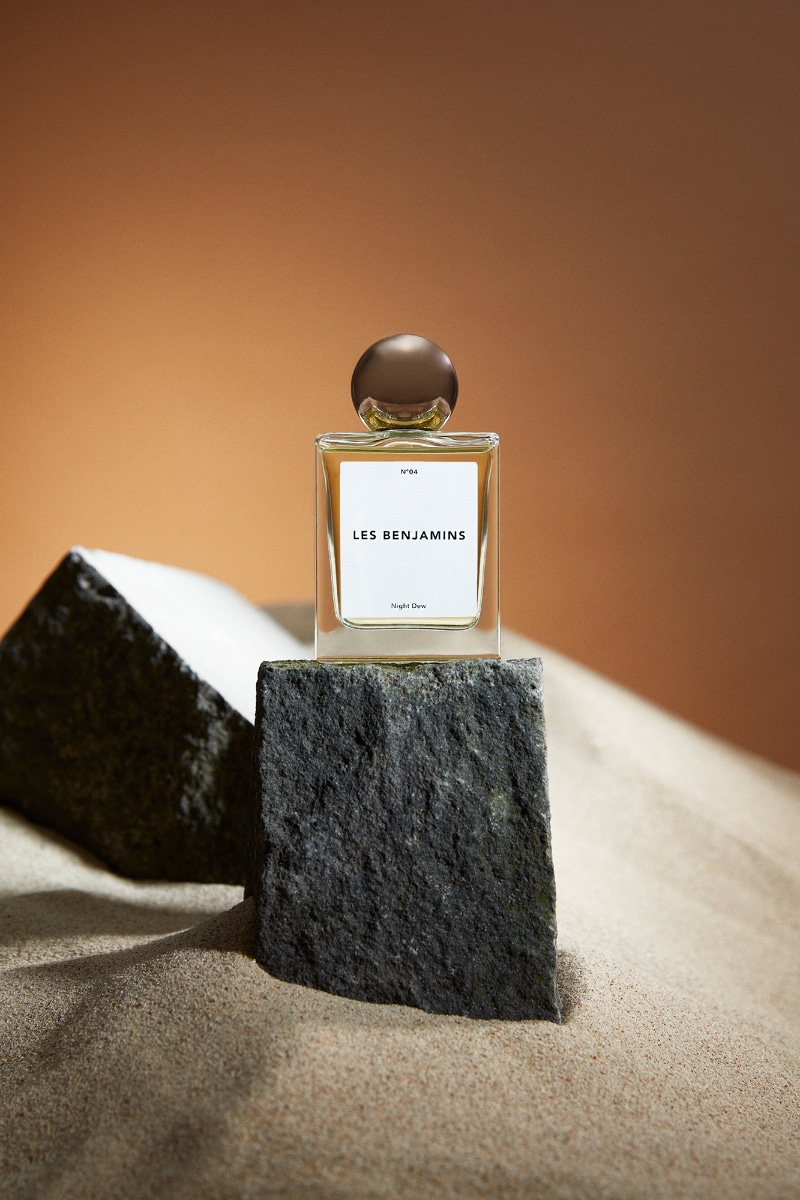 Each perfume is available in 50ml on lesbenjamins.com and Les Benjamins' stores.