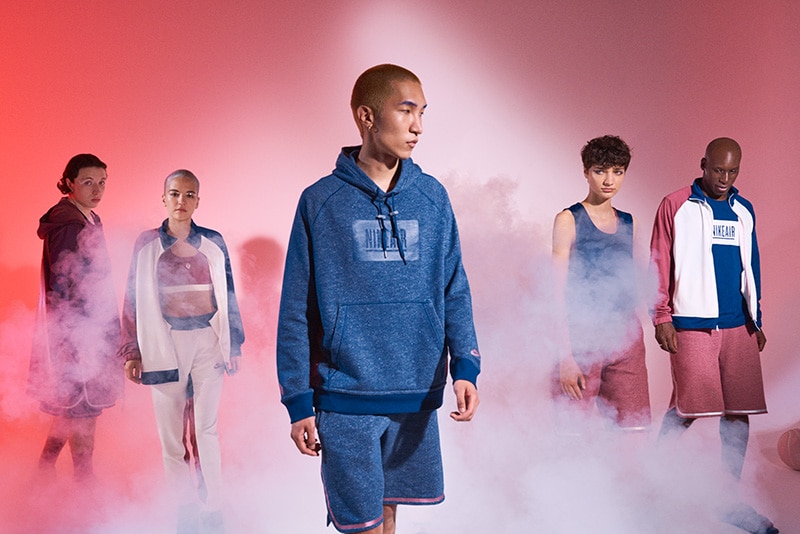 The playoffs might be finished, but the game continued to dominate Paris Fashion Week. Dwyane Wade, Carmelo Anthony, Jimmy Butler, James Harden and Hassan Whiteside were all seen popping up in the front rows and stealing the spotlight from some of the fashions' big faces. Right on time, NikeLab and Pigalle dropped their latest collaboration. Pigalle founder Stéphane Ashpool's is known for his undying love of '90s basketball and delivering on- and off-court wear.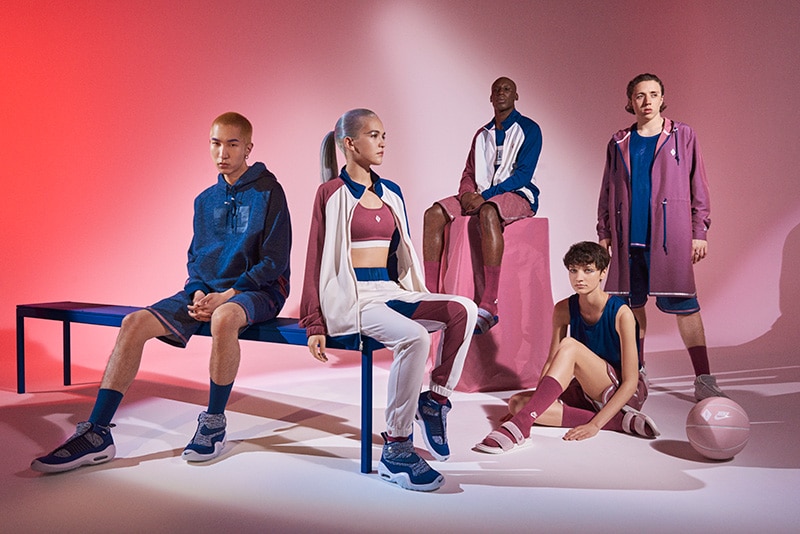 Pigalle's latest collection with NikeLab not only introduces new pieces, but is leading then the macro- trend that has been developing, the merging of men's and women's. Ashpool estimates for every 10 customers at his Paris store, three are women, and while his aesthetic draws heavily from women's haute couture, this is the first time he's consciously pushed a NikeLab offering in a softer direction.
"The best garments have a balance between heritage and future-thinking technique" Stéphane Ashpool explained.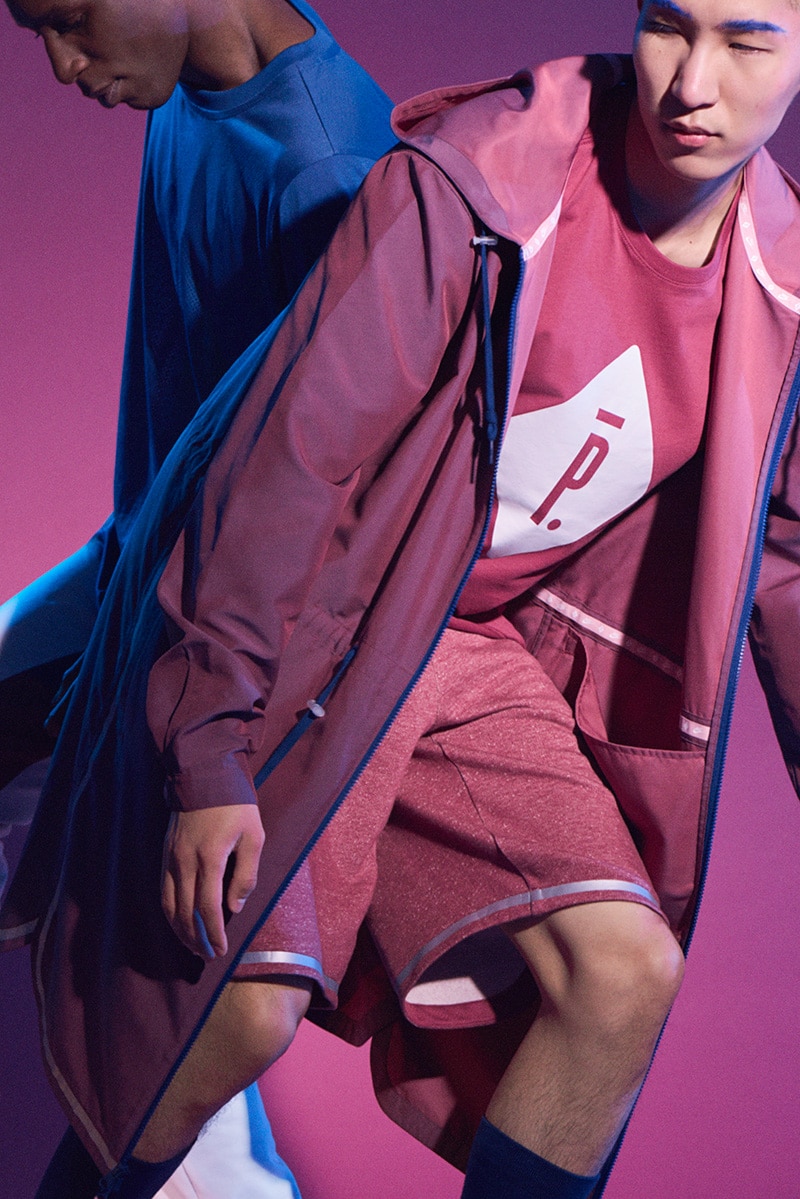 "It's an evolution of '90s basketball allure from the U.S., but in an elegant, Parisian way," describes Ashpool. "When you put all the stuff together, it's exactly the way I want it to be. You have this sporty value, but at the same time if you wear it well, you can go out at night."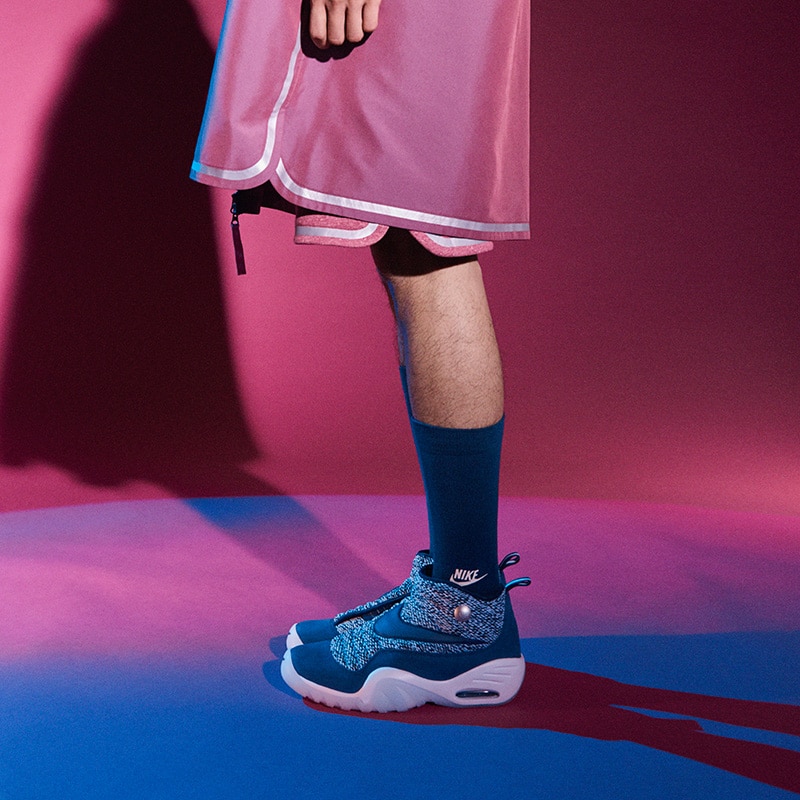 Ashpool's achievement comes in blending past and present. "The best garments have a balance between heritage and future-thinking technique," he explains. For instance, the collection's three- fourth length jacket (the first time Ashpool has produced a pattern from scratch for Nike) reinterprets the mobility vent from the progressive Nike Vapor basketball uniform. In performance wear, this feature is placed specifically where basketball players need it most, based on their five key movements. In Ashpool's hands, it becomes a distinct device — simultaneously nodding to the future while creating an instantly recognizable hemline.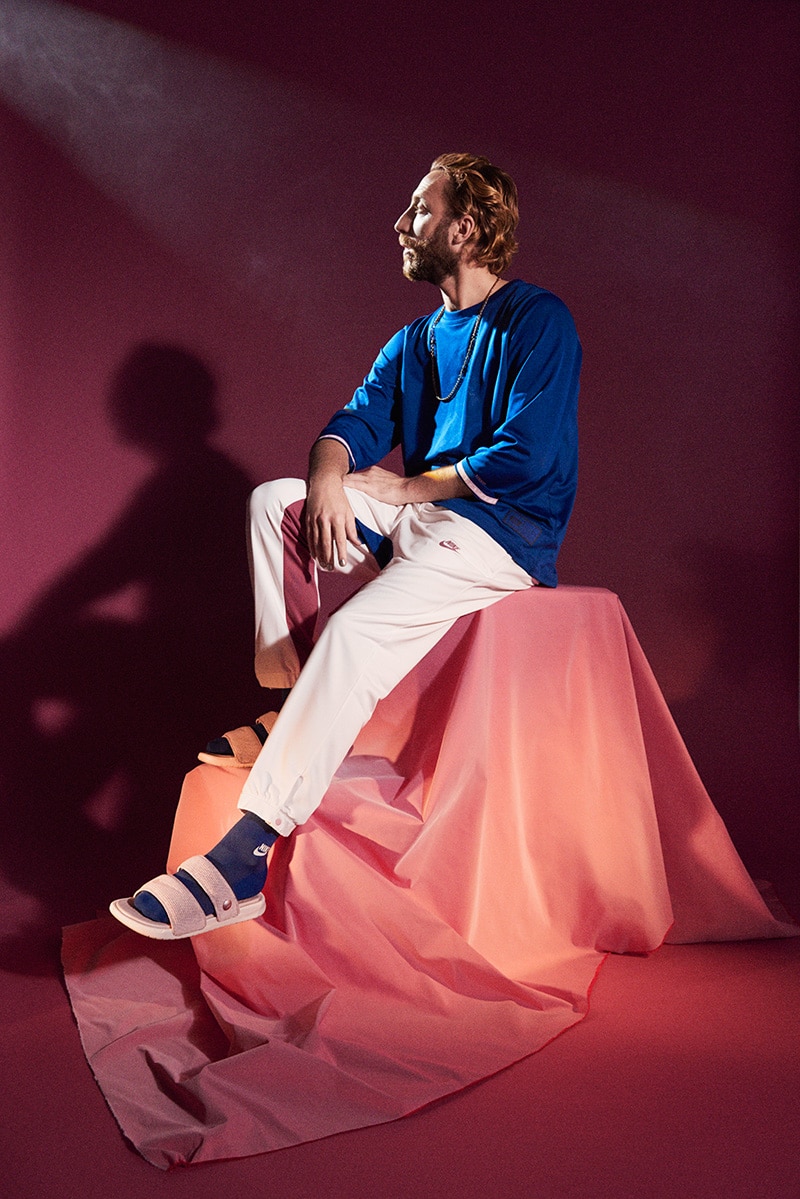 The jacket's iridescent material is balanced by a deft use of French terry for the NikeLab Basketball Short x Pigalle, which shares the same mobility vent but more directly ties to traditional fabrications. It pairs with the NikeLab Hoodie x Pigalle, a classic fit given fresh perspective by contrasting material insets. Additional items include a cap, visor, tee and, a first for NikeLab x Pigalle, the NikeLab Pro Classic Bra x Pigalle.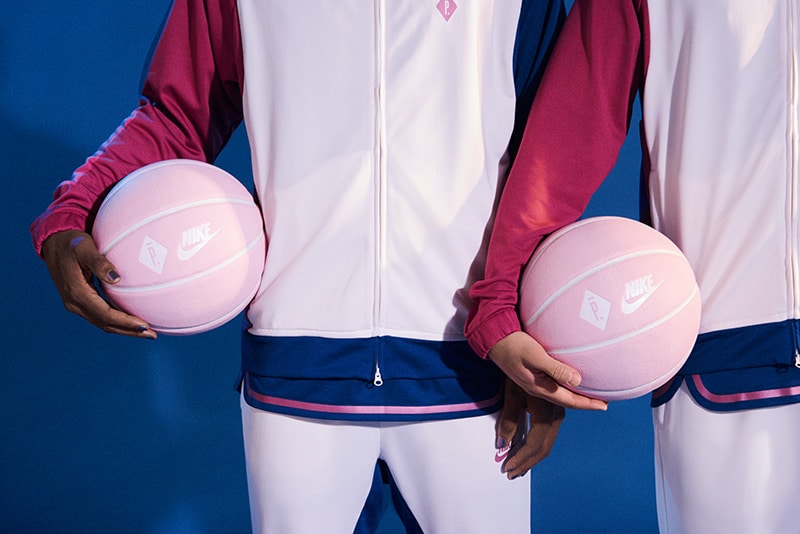 There's also a tracksuit luxuriously appointed with snap closers at the wrist and ankle and a two-way zipper. "It's the most Parisian look," notes Ashpool. "The garment is not too rough in terms of style and color."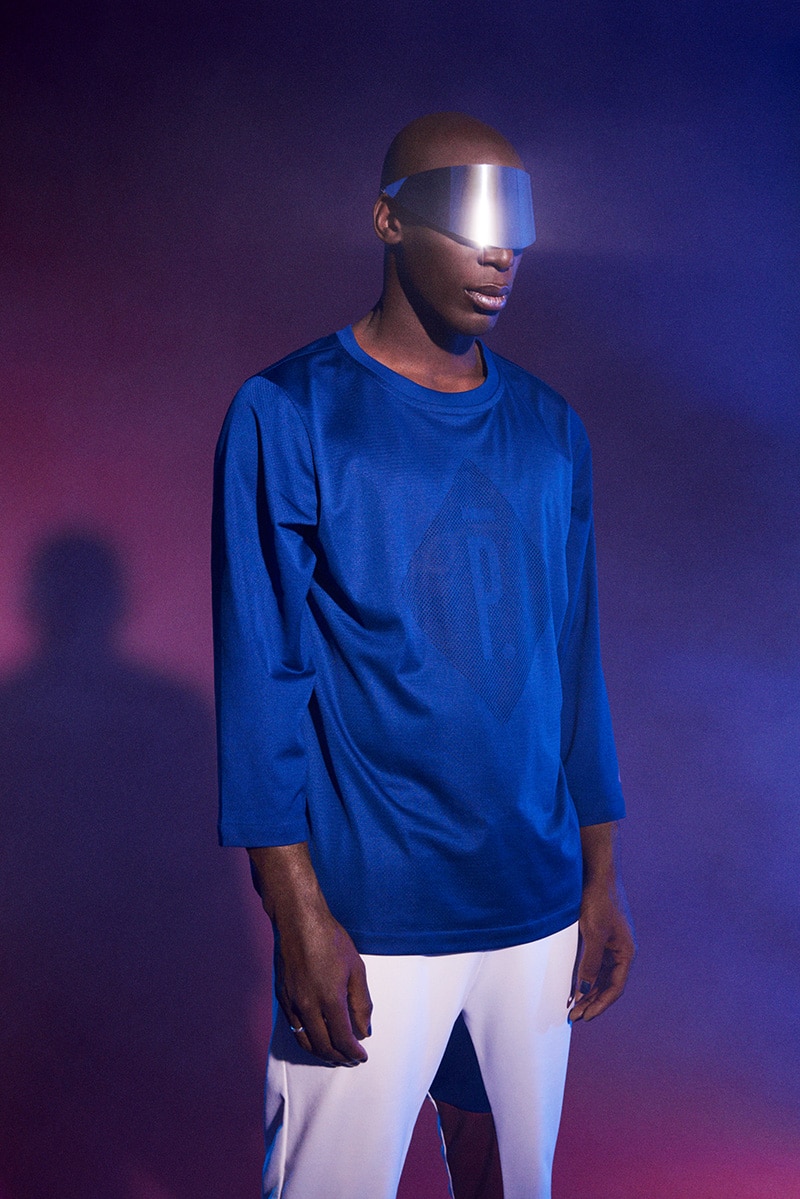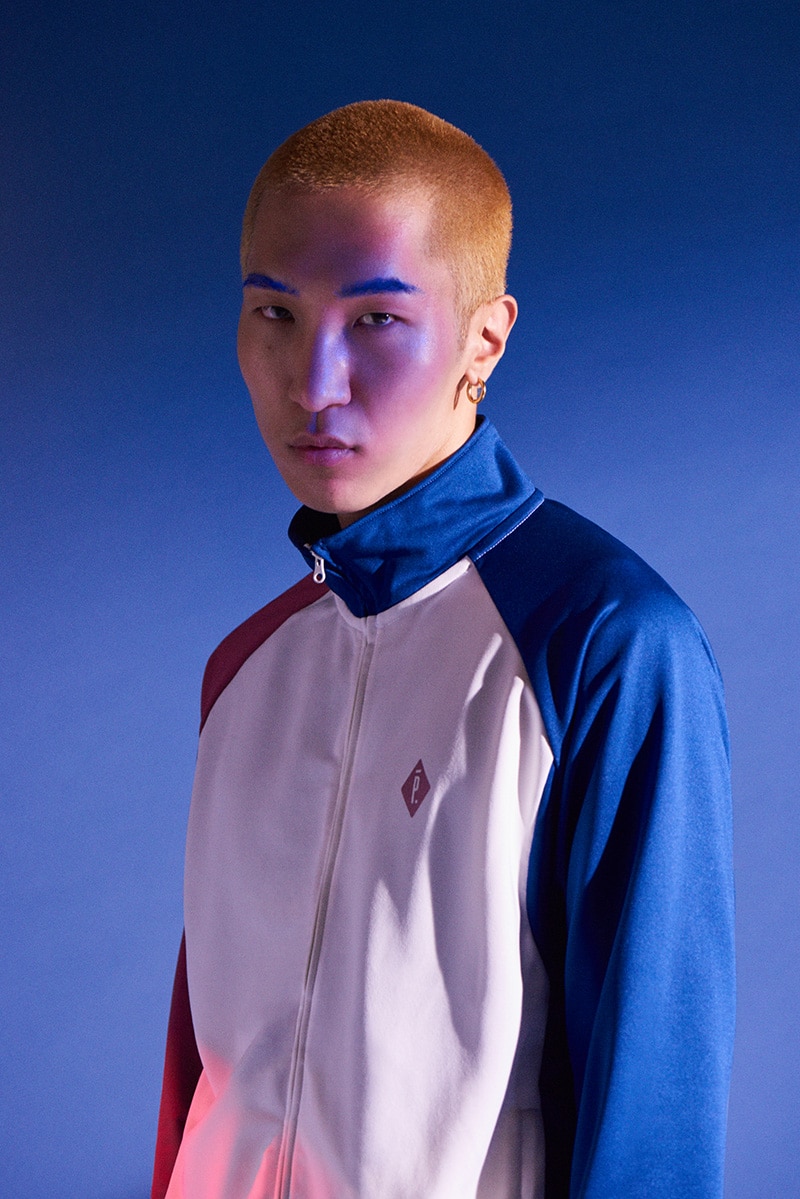 On balancing masculine and feminine touches across the two footwear offerings in the collection "It was a pretty funky shoe to work on," Ashpool says of the NikeLab Shake Ndestrukt x Pigalle. "These shoes have a strong volume, so I needed to reduce that. Using the Velcro and those colors, gives it a softer twist."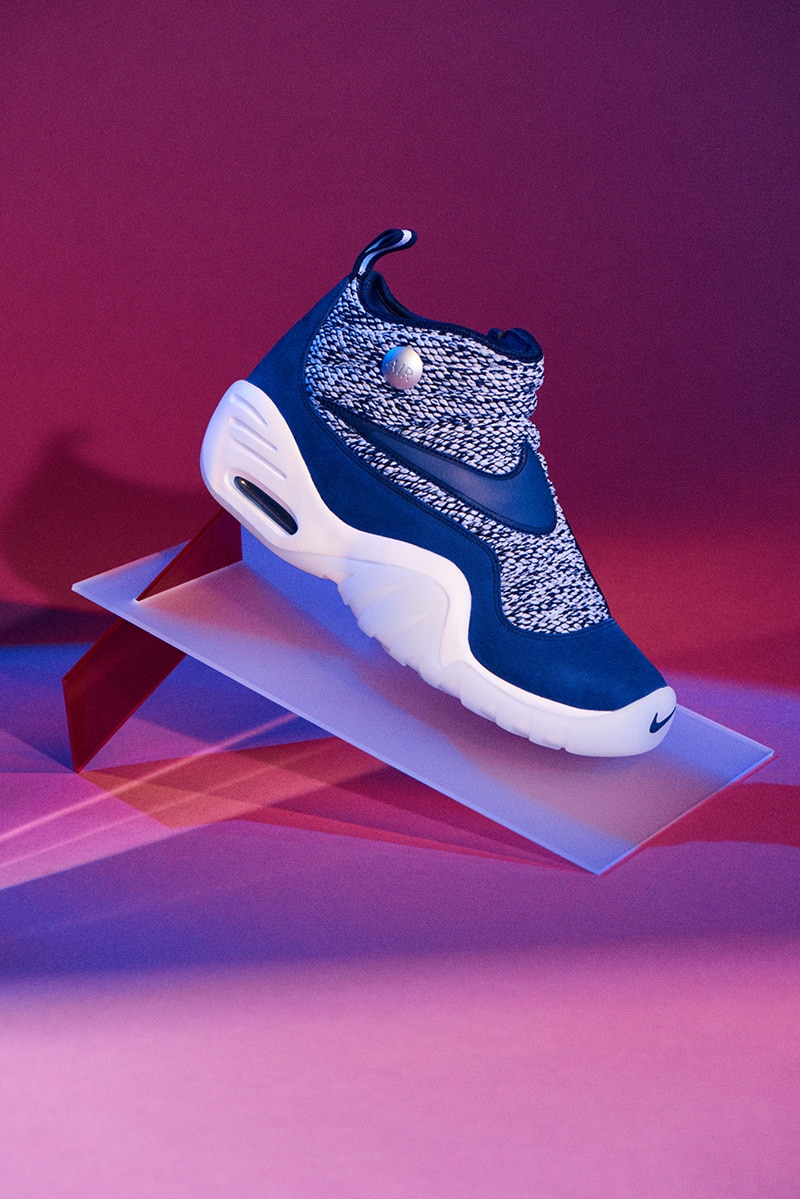 The collection is now available at NikeLab stores.