ISPA has been something of a thinktank for Nike since first launching with the aim of no waste in the pursuit of a circular vision. They even released an open-source workbook back in 2019, to share learnings and insights with the larger design community and anyone interested in how design can help lessen impact on the planet. Ispa Link is debuting this June, and ISPA Link AXIS is set to arrive in early 2023. The shoes feature interlocking modules connected without any glue or cement, and can be taken apart completely and recycled.
Nike innovations are moving so fast! We got the chance to catch up with Darryl Matthews, VP of Footwear Design, to breakdown ISPA, latest models, the future of footwear, and more!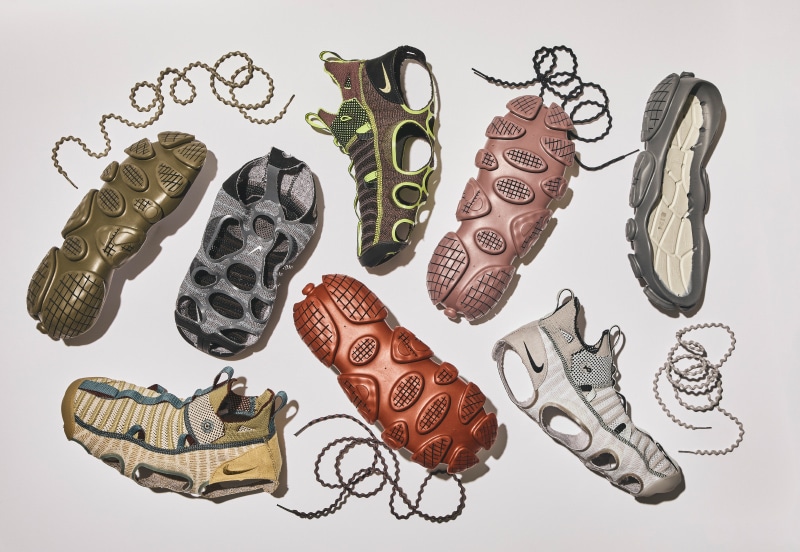 Tell us a bit about yourself and about your path before joining the Nike family.
I am from the UK, from Wales. I studied furniture design a long time ago, in the late '90s in London, at the Ravensbourne College. Then I took the path of shoe design, more from a traditional shoe-making king of background. After that, I've done quite a lot of Fashion Houses. These Fashion Houses wanted to explore a sportier side of fashion, and I guess those wills collided and aligned perfectly for me to take my experiences and expertise within the fashion industry and bring them into sports and innovation. And that's how I ended up coming to Nike 9 years ago now. It's been a blast!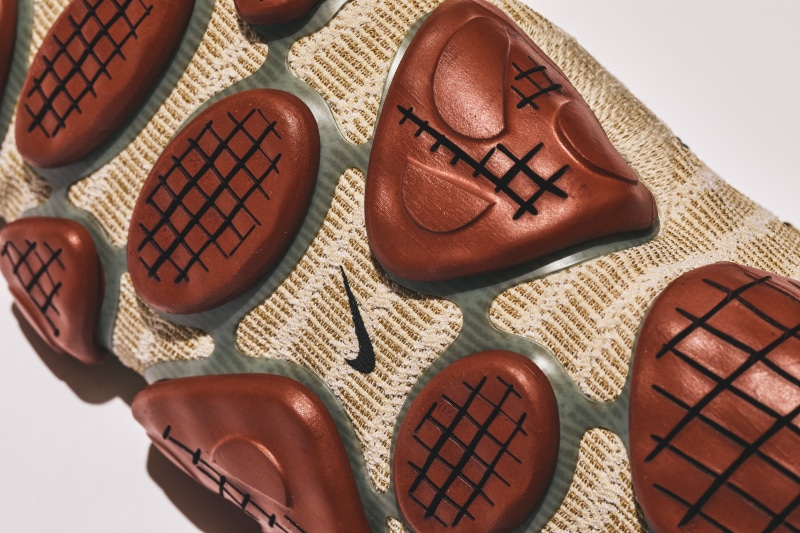 What is ISPA?
ISPA are a settle design principles that stand for Improvised, Scavenge, Protect, and Adapt. These principles can be interpreted in multiple ways but more importantly, they are a guide for myself and the design team to provide almost like a curation of creative expiration.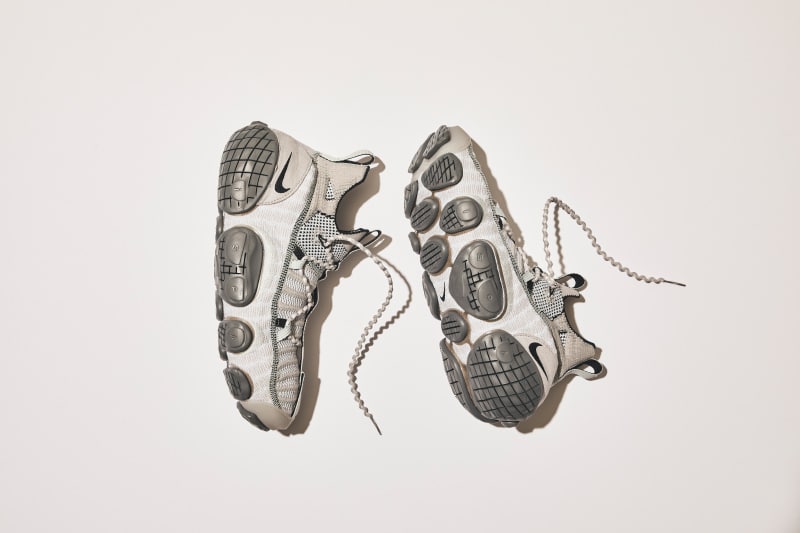 How can technology be used against the unexpected? Tell us a bit about the design of ISPA Link Axis Sneakers.
The ISPA Link was designed for disassembly. The idea behind this concept was to eradicate the gluing process, the cementation process within a method of making. So, this shoe is glueless. And when you embark on removing the glue from the shoe, the shoe wants to fall apart, so it had to come up with new and innovative ways to keep the shoe together.
We started off with the basics of geometry and tension, so the shoe is made up of 3 removable components which is the lace, the upper, and the outsole. It is constructed in a way in which you would enter your foot into the shoe through the color and the geometry.
The shoe is very progressive in the way in which a shoe is manufactured. It takes 8 minutes to make, there are no glue lines, no cooling lines anymore. We were able to break it down into only fundamental parts.
This one is also designed for the disassembly, it can be taken apart, it's made up of 4 key components which are an upper, a TPU tooling, which is the outsole which is like an airbag but it's not an airbag, a sockliner, the TPU cage which holds everything together basically, and it's all held in tension. What we can do with this shoe is we can recycle these parts all independently and this shoe can now be made into another material or object at its end life.
How long does it take from the first ideas of the concept to the final sneaker? What's the process?
Getting us here took us about 3 years and is not like we have not explored these ideas before. We were exploring these ideas in 2004 but we couldn't remove the glue from it because of the manufacturing processes. Getting from one shoe to this shoe took 2 years. So, the more you can explore the more you learn and educate yourself, the quicker it will be to get to the next visionary exploration we are currently ideating now, material design, new methods of making, and the advancements in the process in manufacturing. Those advancements will come to us a lot quicker than before, sooner than later.
What inspires you when creating?
Team listening. I am inspired by pure listening, seeking an opportunity, just an open dialogue with the required expertise to initiate the creativity that we need to embark on these concepts to come to life.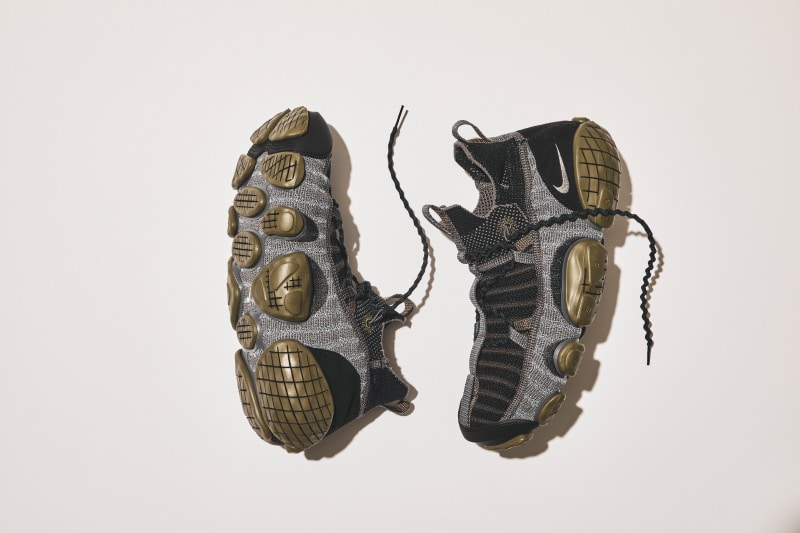 How hard is it to balance design with comfort and functionality? Do you prioritize any of it?
That's a good question because nothing should be compromised when you are making a shoe, you cannot have an uncomfortable shoe. We don't compromise on comfort or functionality. So, if we talk about these 2 shoes, in particular, the functionality is about through this method of making, the disassembly and if there was a priority in the shoes would be to make sure that it can come apart. The compromise is: is there some discomfort with this method of making? I don't know. Maybe I see comfort in the fact that can be recycled but that's a different level of comfort. It's not a physical comfort, but a more sustainable approach to design. But yes, we should not compromise.
Explain to us why it was possible to make a circular product with this sneaker and why do you think is taking so much time for every sneaker brand to take this step? It's a matter of cost, research, or design?
I feel like it has always been there in Nike, we have always been exploring the idea of modularity, and disassembly to get to a circle of future. But the advancements in production technologies just wouldn't advance enough then right? These two shoes are not able to be free of an element that is unsustainable right? We are not waiting, we are pushing those advancements but at the same time we are not trying to teach a factory how to undo a shoe, it's not natural. It takes a long time to readjust manufacturing processes. I think the advances in design thinking are there but then you must try to bring them into fruition and reality, and that takes a lot longer than you expect. I guess Nike is a lot more fortunate than some other design footwear companies because they have more investments in those advancements, so we can get there a little bit quicker than most.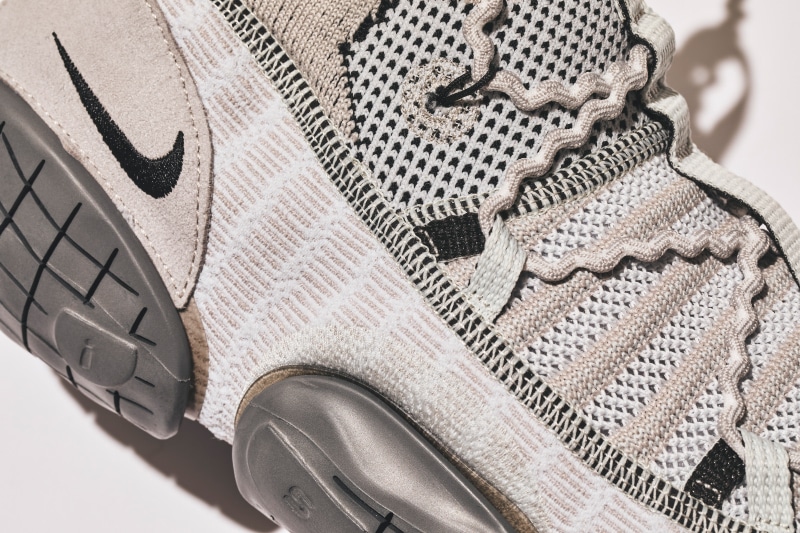 Is this product made for everyday use?
Yes, it should be. I have been wearing my Fly Links for solid 2 years and I absolutely love them. I wear them for everything and everywhere, they are like slippers, super comfortable.
What can we expect from ISPA in the future?
More biologically derive material, design thinking, educational experiences, and more advancements in methods of make in particular.