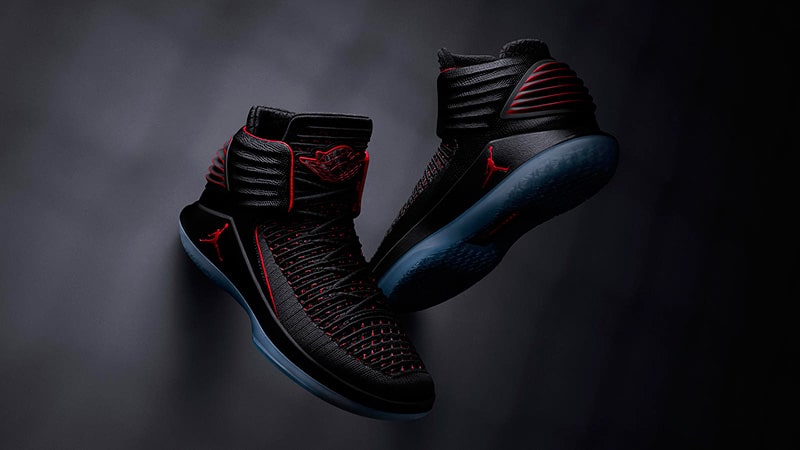 In the history of the Air Jordan lineage, there's always been a balance between innovation and style.
For instance, the Air Jordan II is as famous for its sophisticated Italian look as it is for its innovative sole unit. The lightweight nubuck and mesh-filled cutouts of the IV displayed swagger, but were chosen more for inherent performance benefit. And the decision to use a patent-leather upper for the XI was a first choice as much for the material's resiliency as it was for its suit-ready vibe. The list goes on, through the all-new Air Jordan XXXII, a shoe inspired by the essence of the Air Jordan II, but filled with its fair share of more-than-meets-the-eye tech.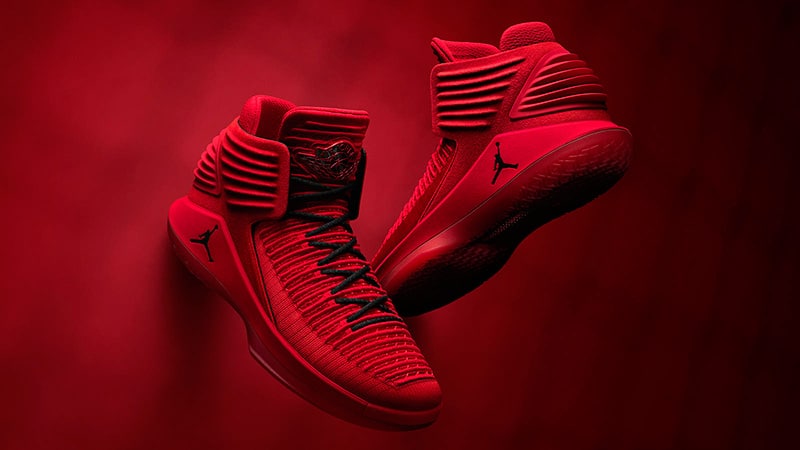 While the Air Jordan II's luxury leathers, textures and shaping most evidently express craft, what's underfoot best explains the shoe's true place in the Jordan evolution. At the time, the sole unit, which relies on a direct-injection PU, required Italian ingenuity — and subsequently brought NIKE, Inc. a step forward in footwear design and engineering. Similarly, the Air Jordan XXXII benefits from a deep Nike mastery in proprietary knits for the first-of-its-kind Flyknit upper with high-tenacity yarn.
"With Jordan shoes, we obsess the style in a way that puts many of the performance elements under the hood, so to speak," explains the XXXII's designer, Tate Kuerbis. "For example, I wanted to make the laces just disappear into the knit structure, but inside there is a whole harness system with webbing that really locks down your foot."
Formed with high-tenacity yarns, the Air Jordan XXXII's Flyknit upper propels a new level of performance and comfort for on-court shoes. More flexible than any previous Jordan upper, the XXXII's knit structure reduces stiffness at the forefoot and modernizes the moccasin-like toe box of the Jordan II. The digital craft of the knit is balanced by a more traditional application of a molded leather or suede at the heel counter — a feature that underscores a level of sport luxury that's been tied to Jordan DNA since the II.
For the first time, the Air Jordan XXXII will launch globally in a mid and low version.