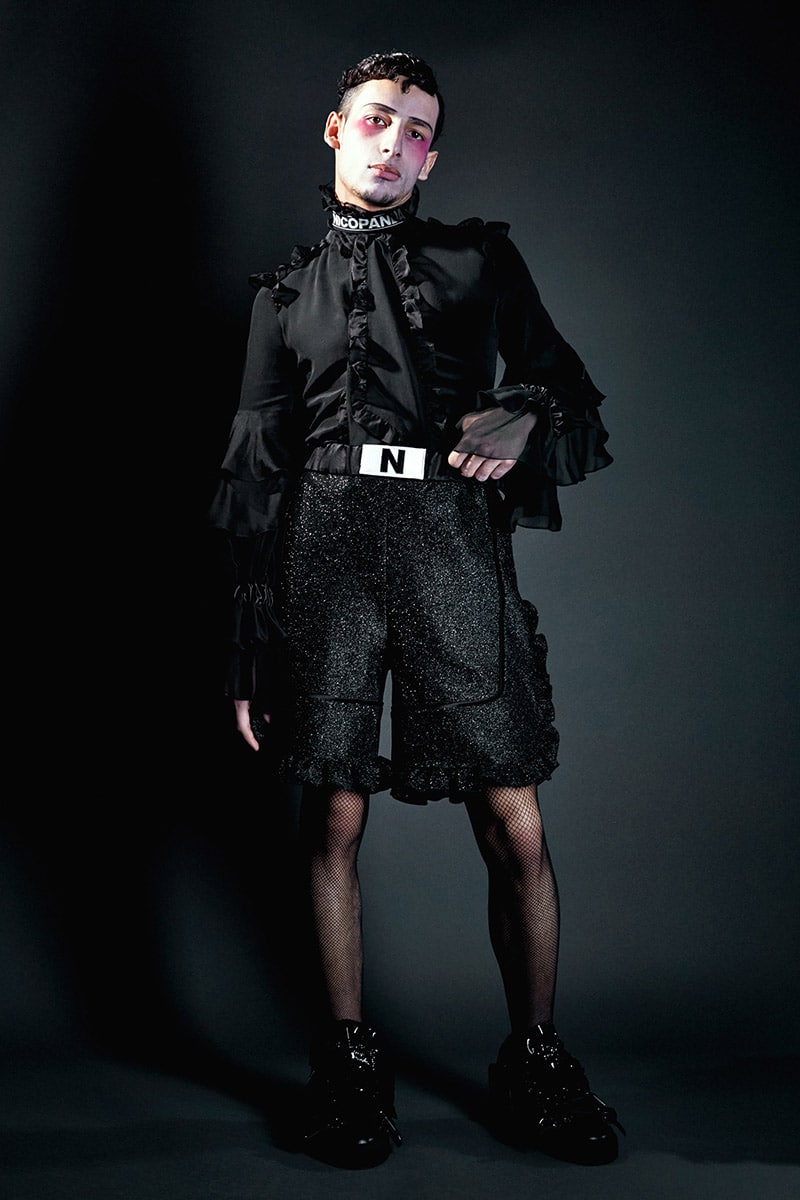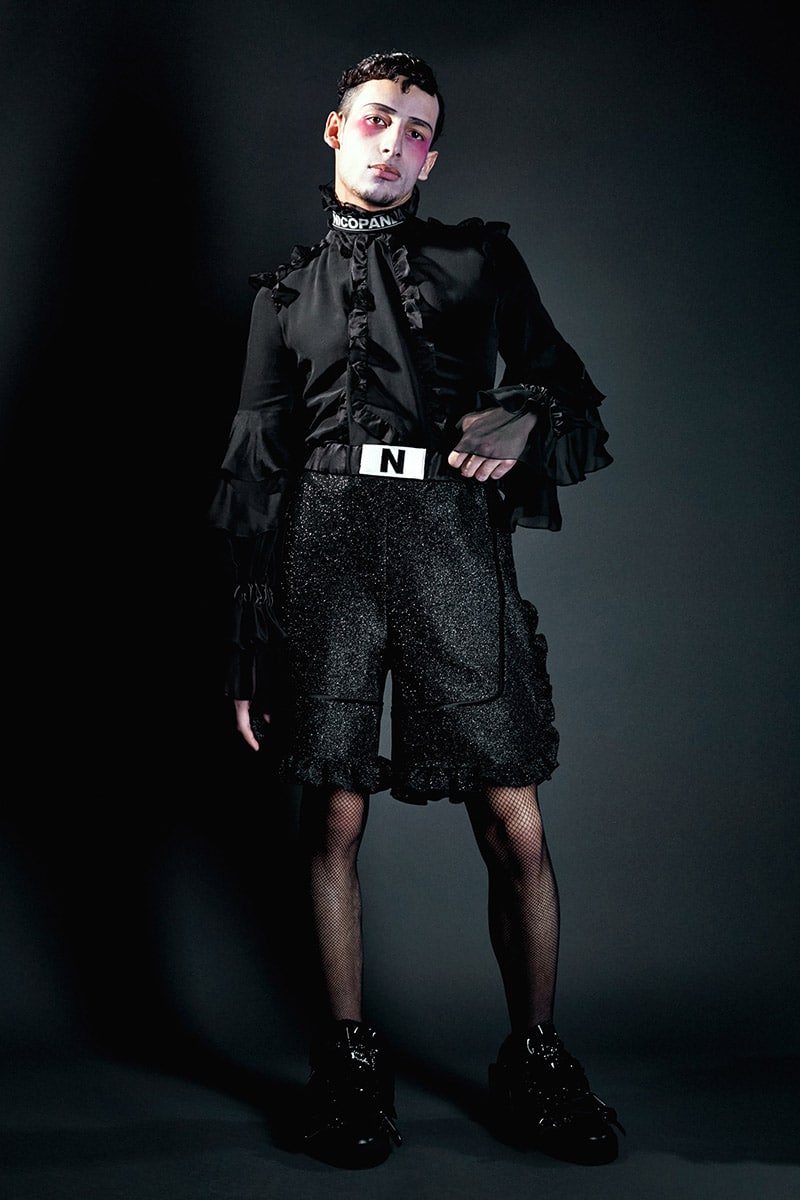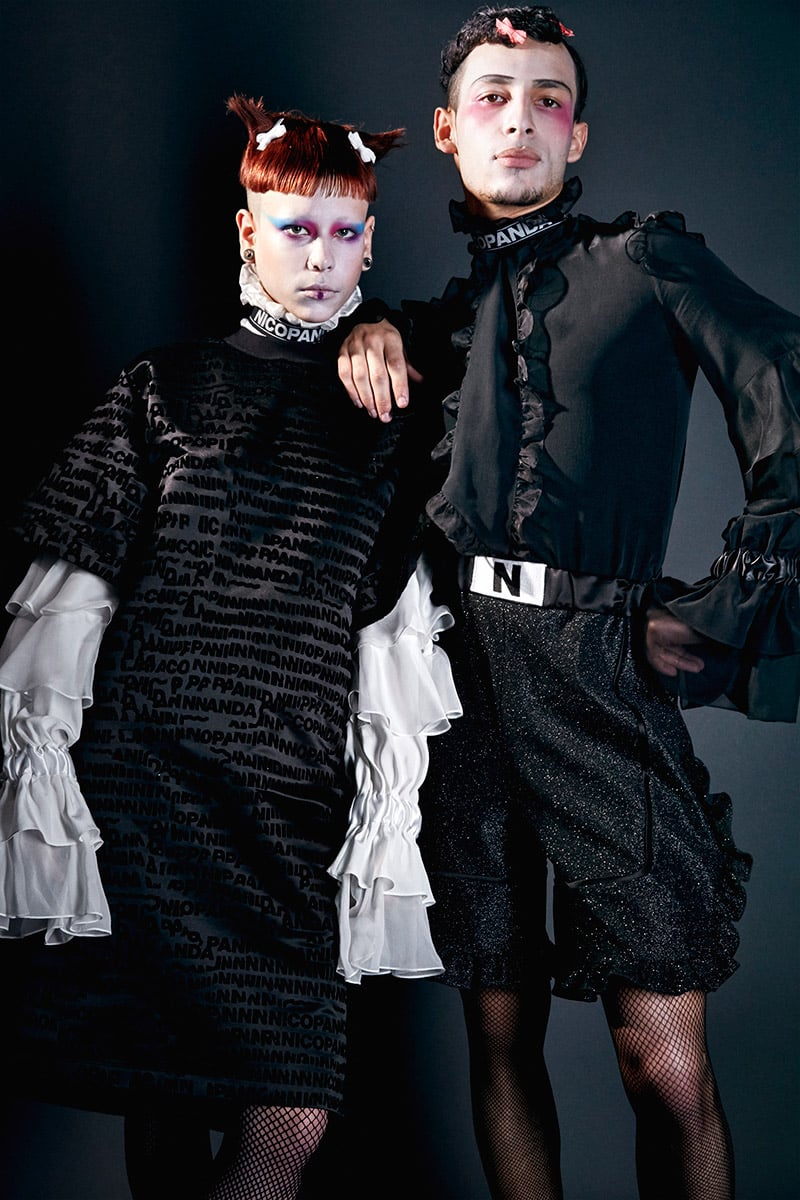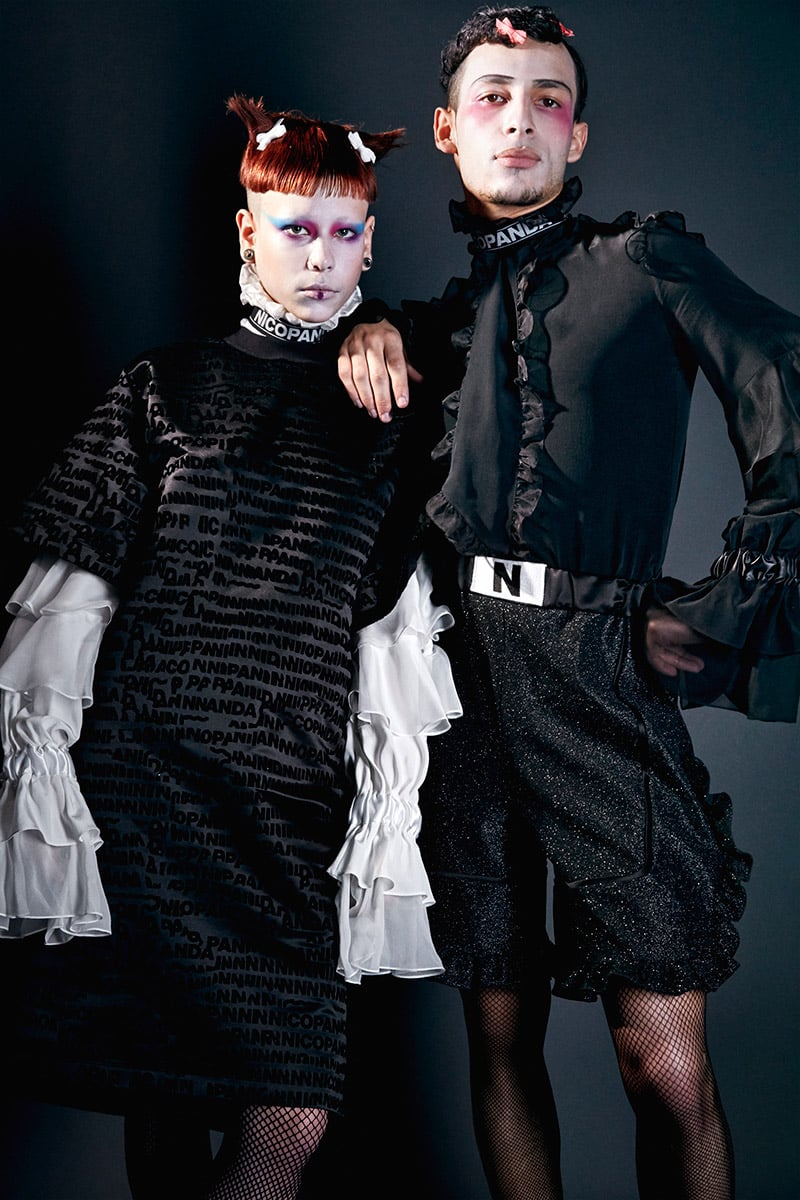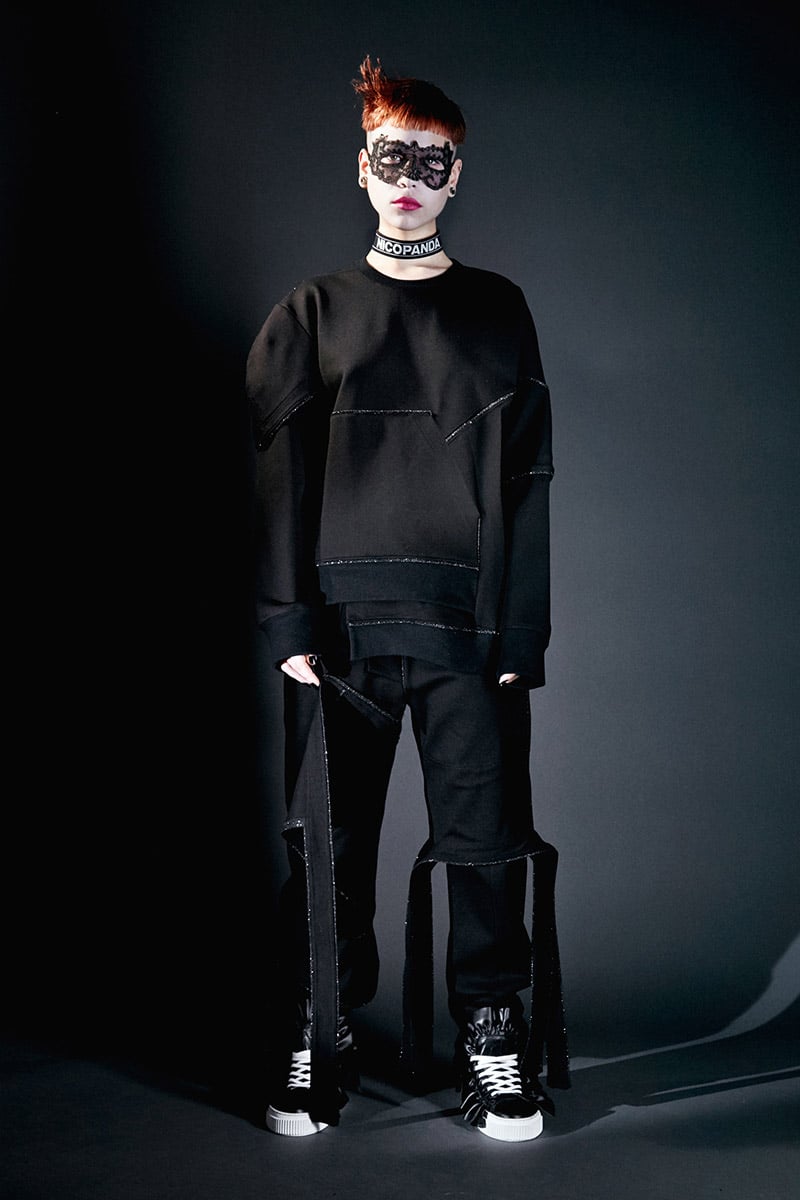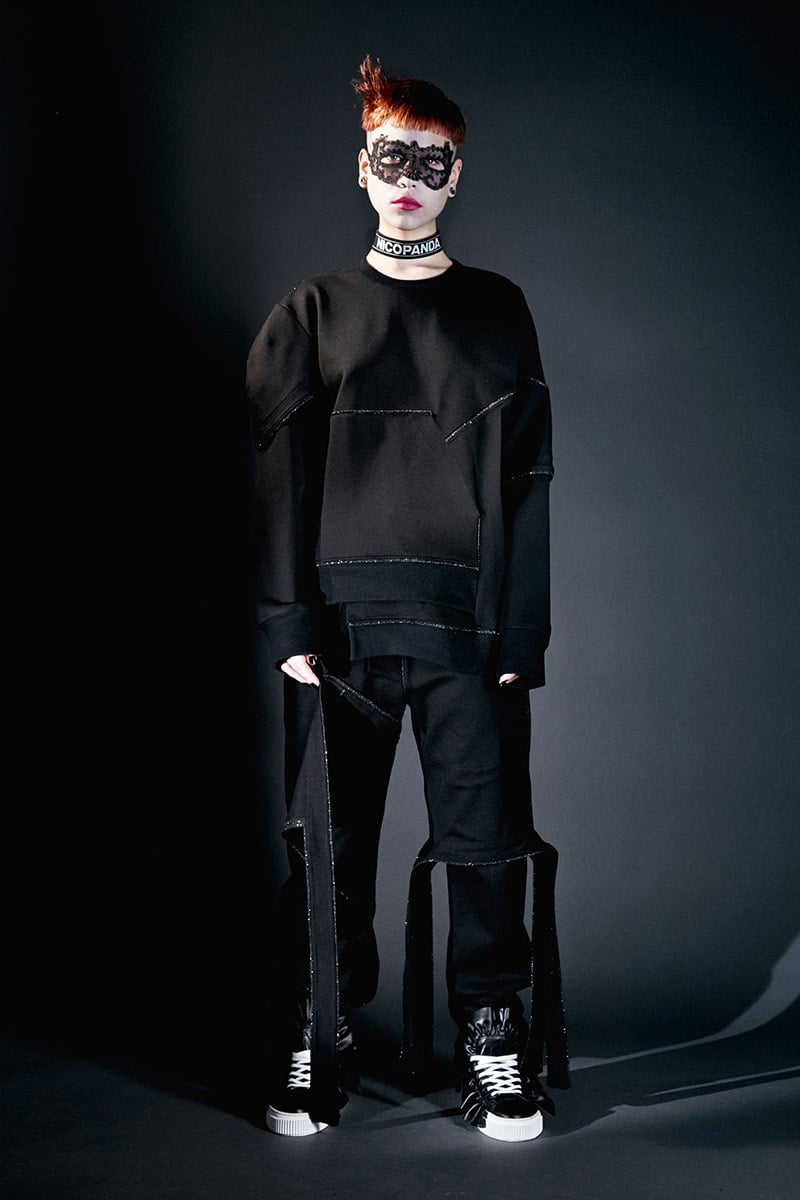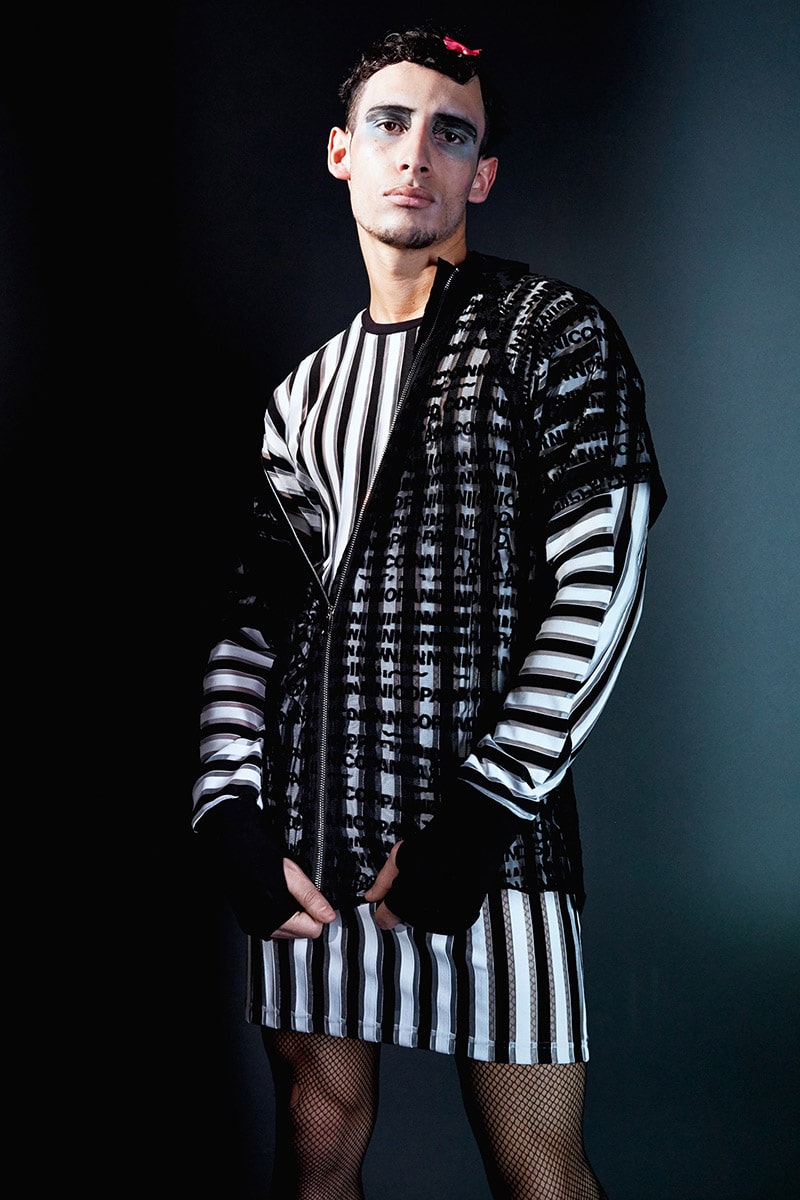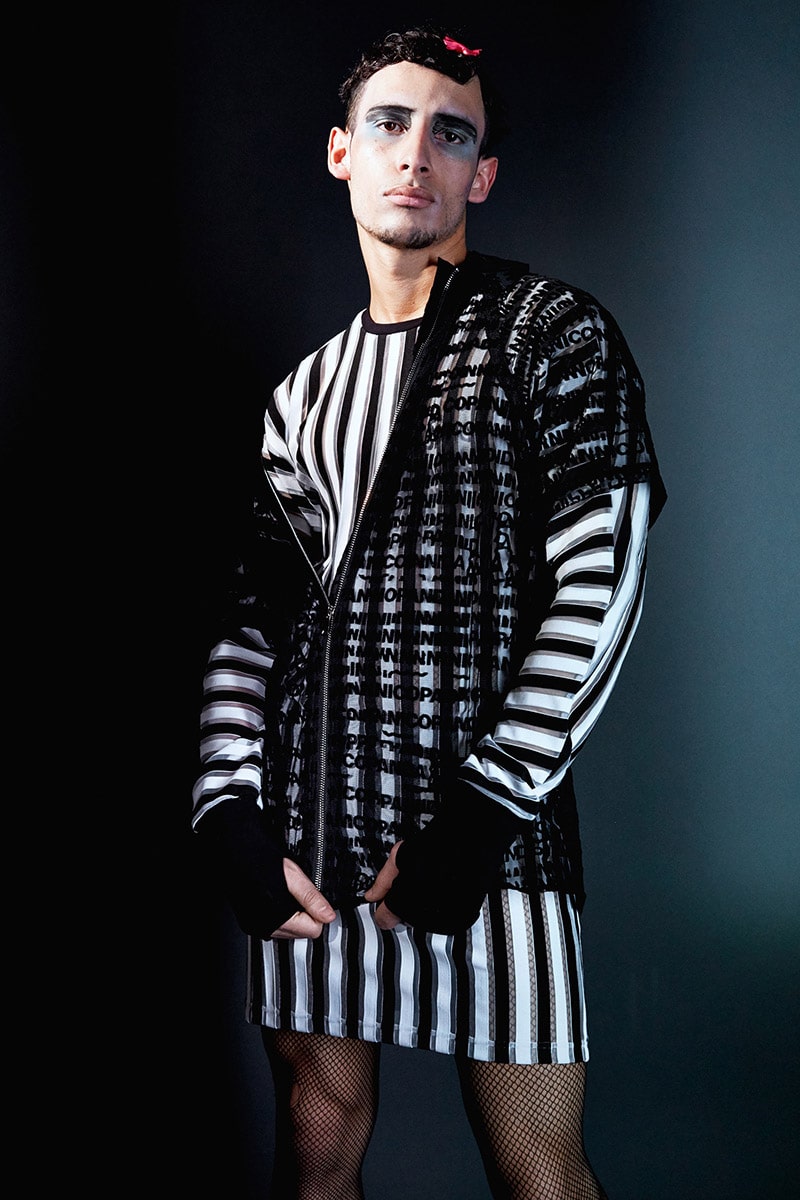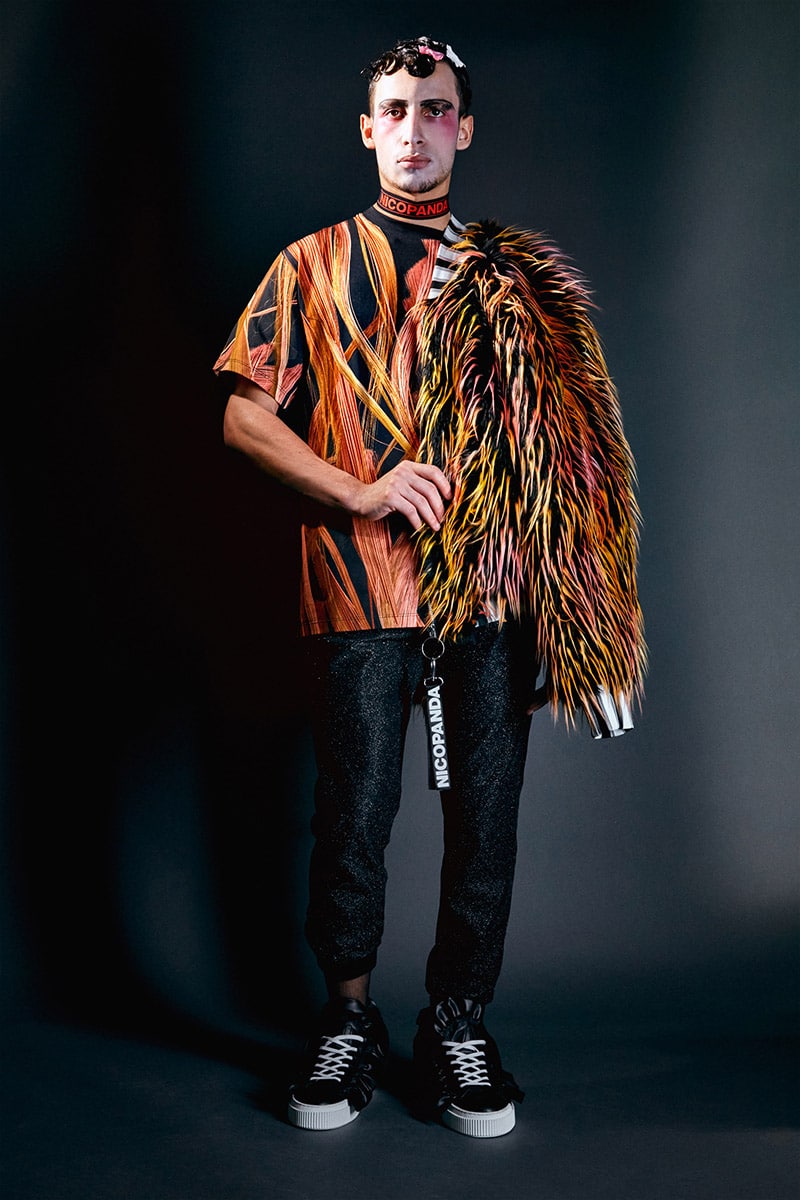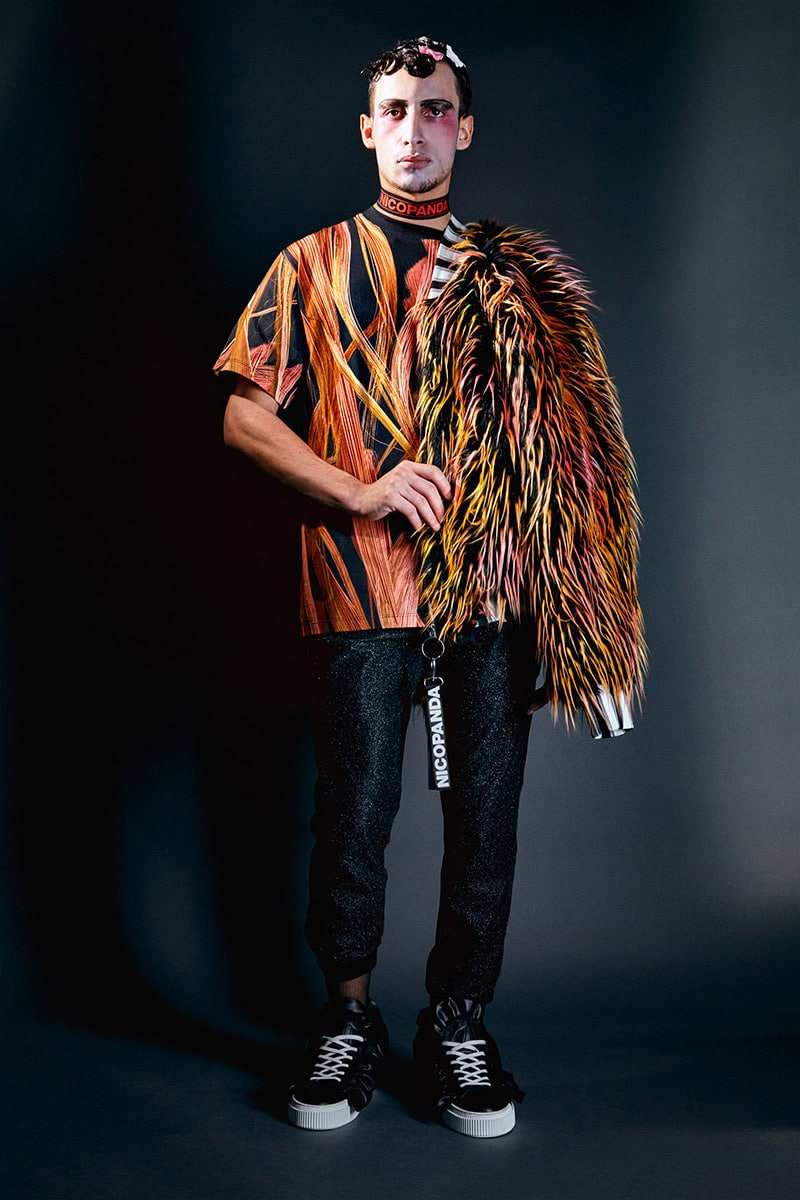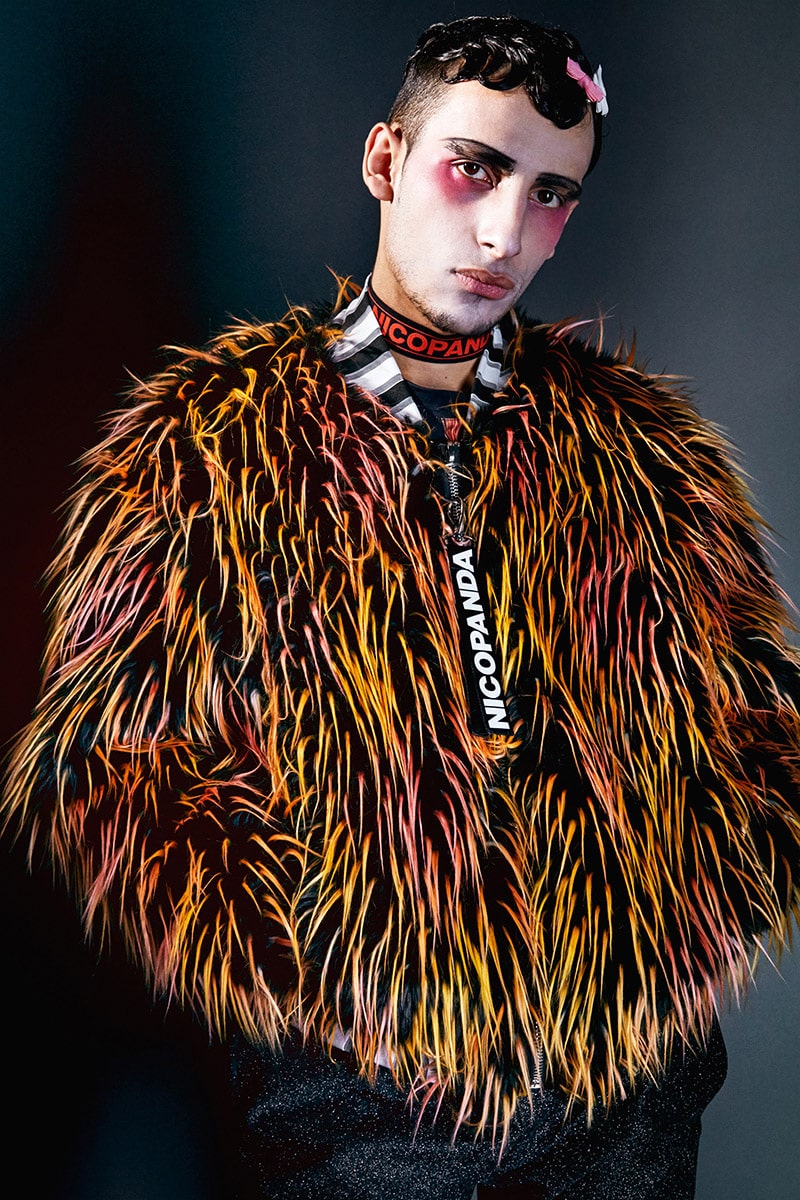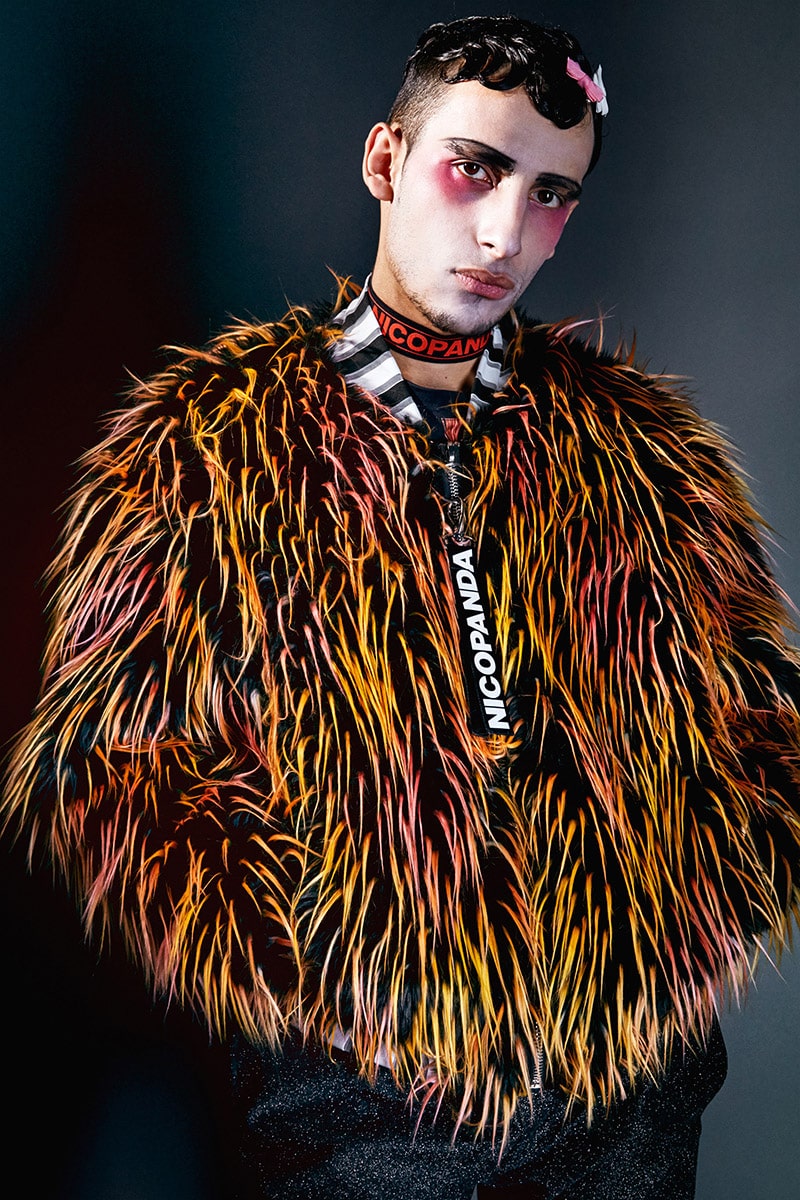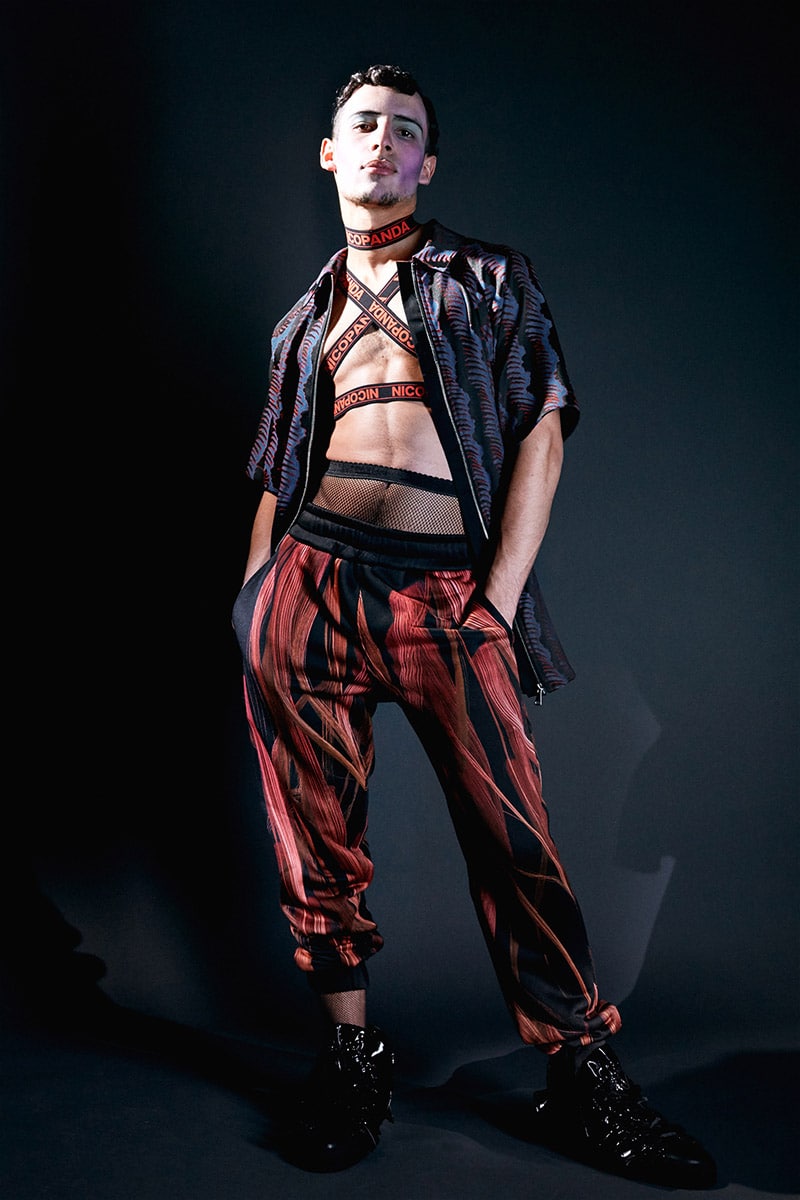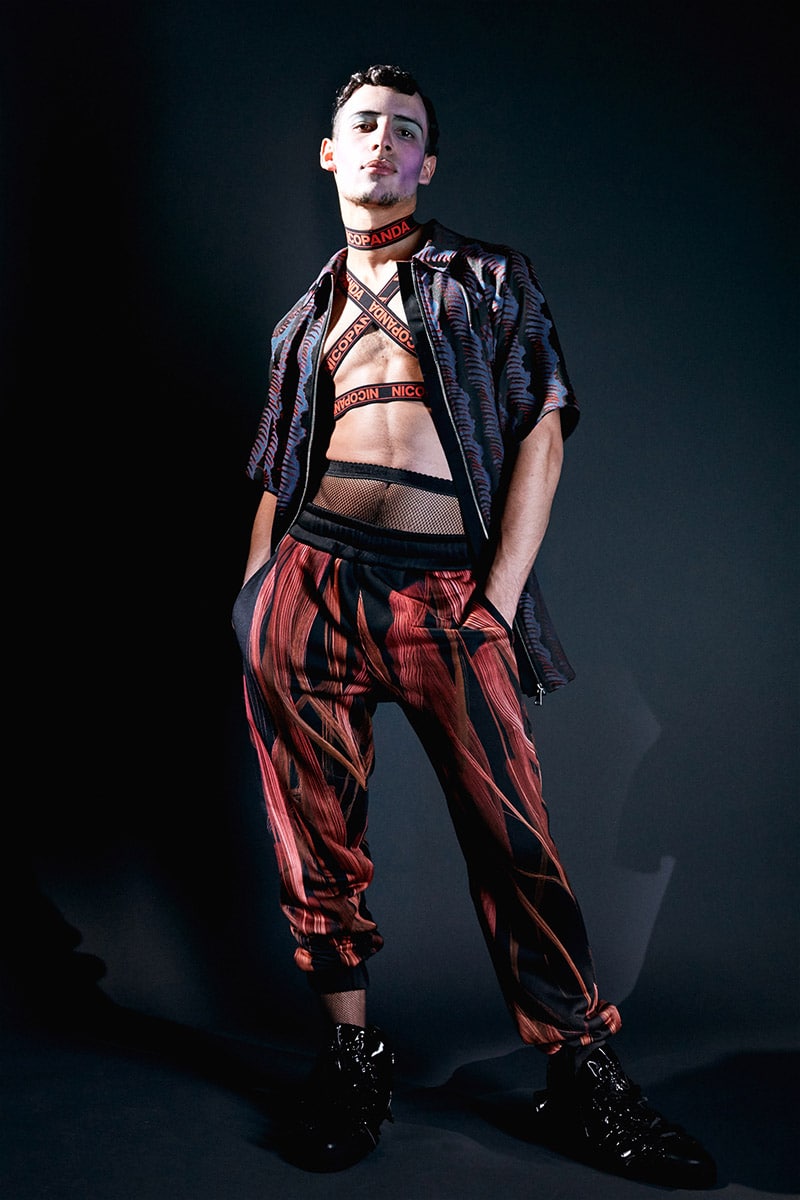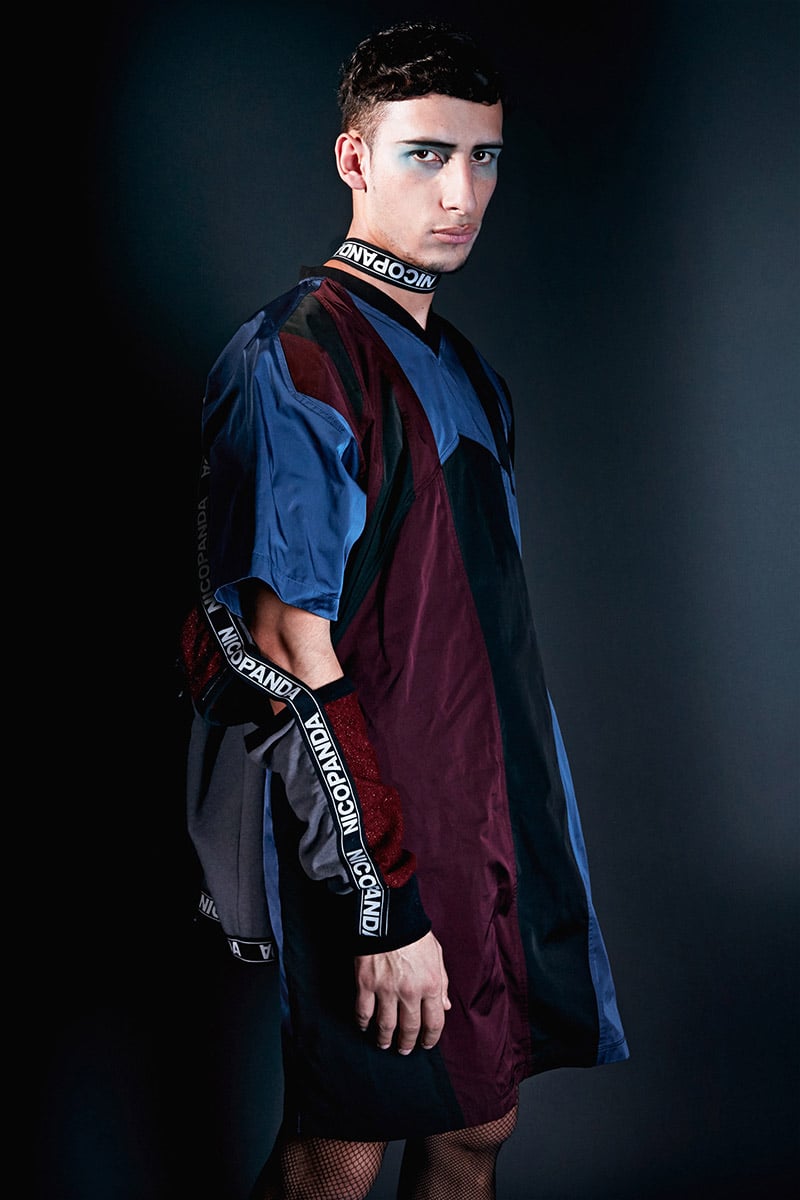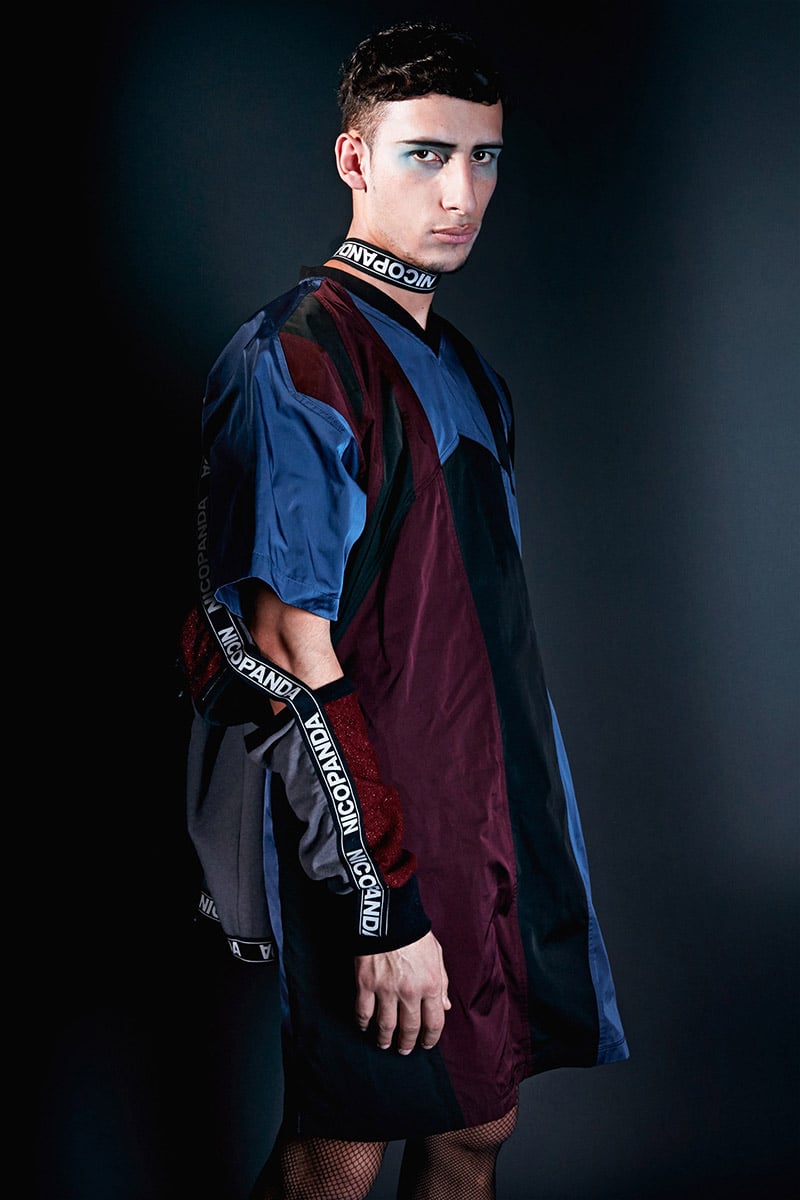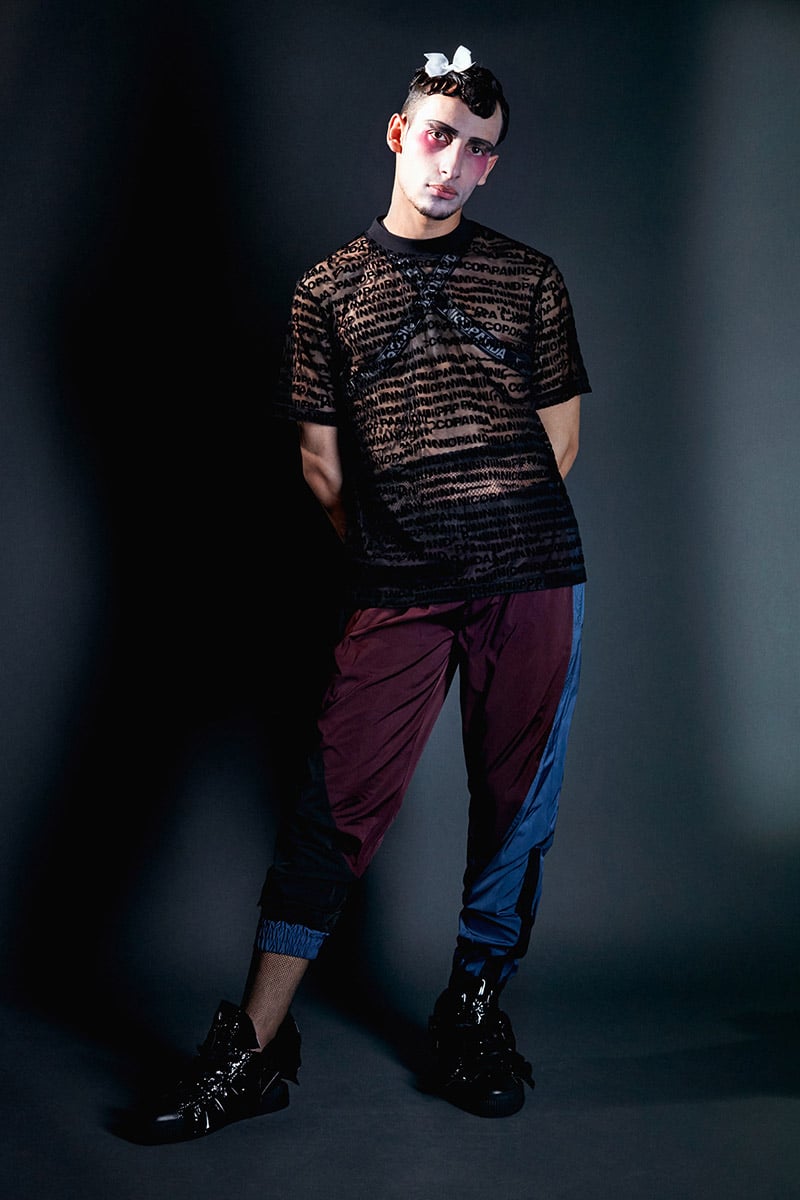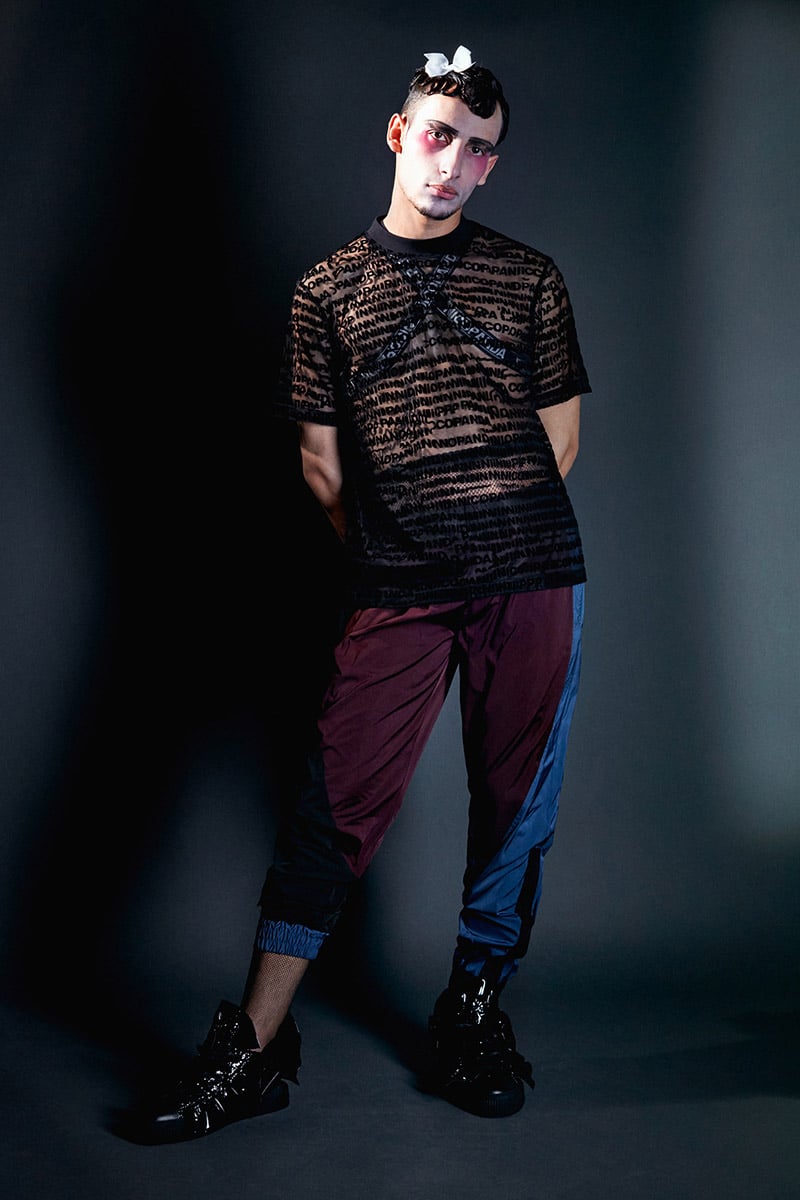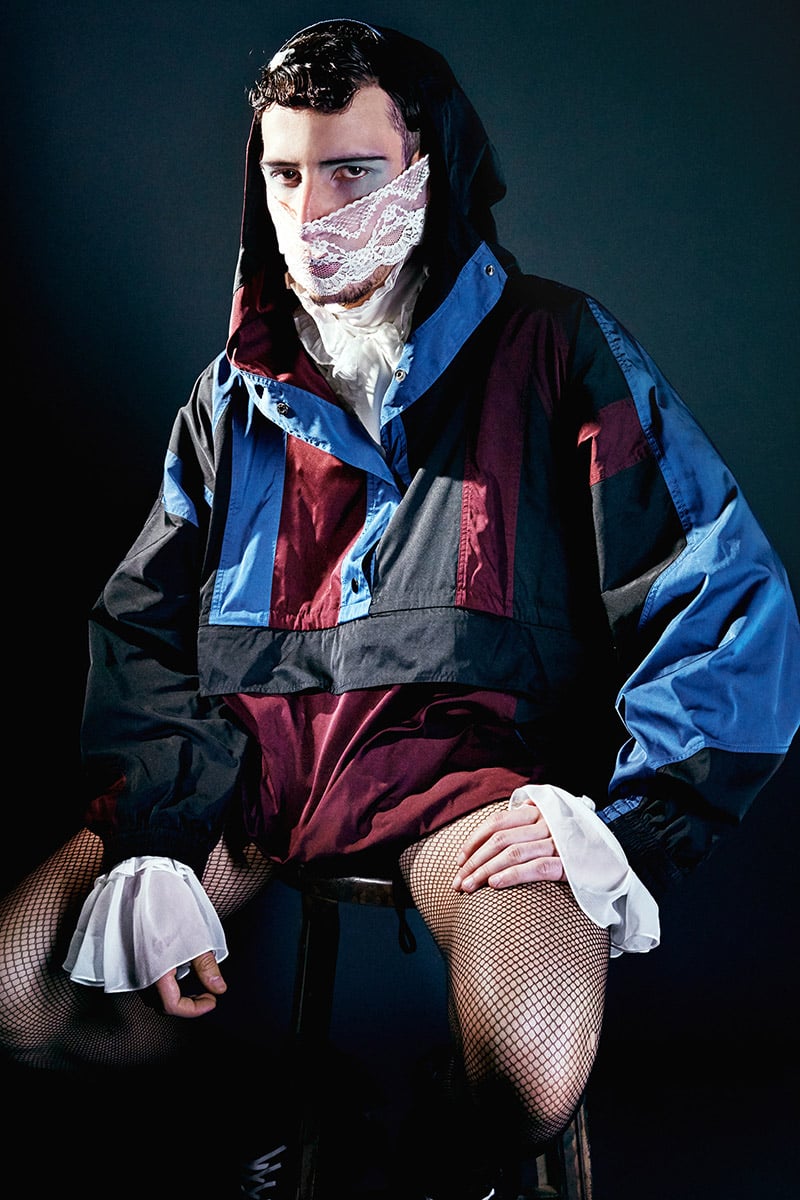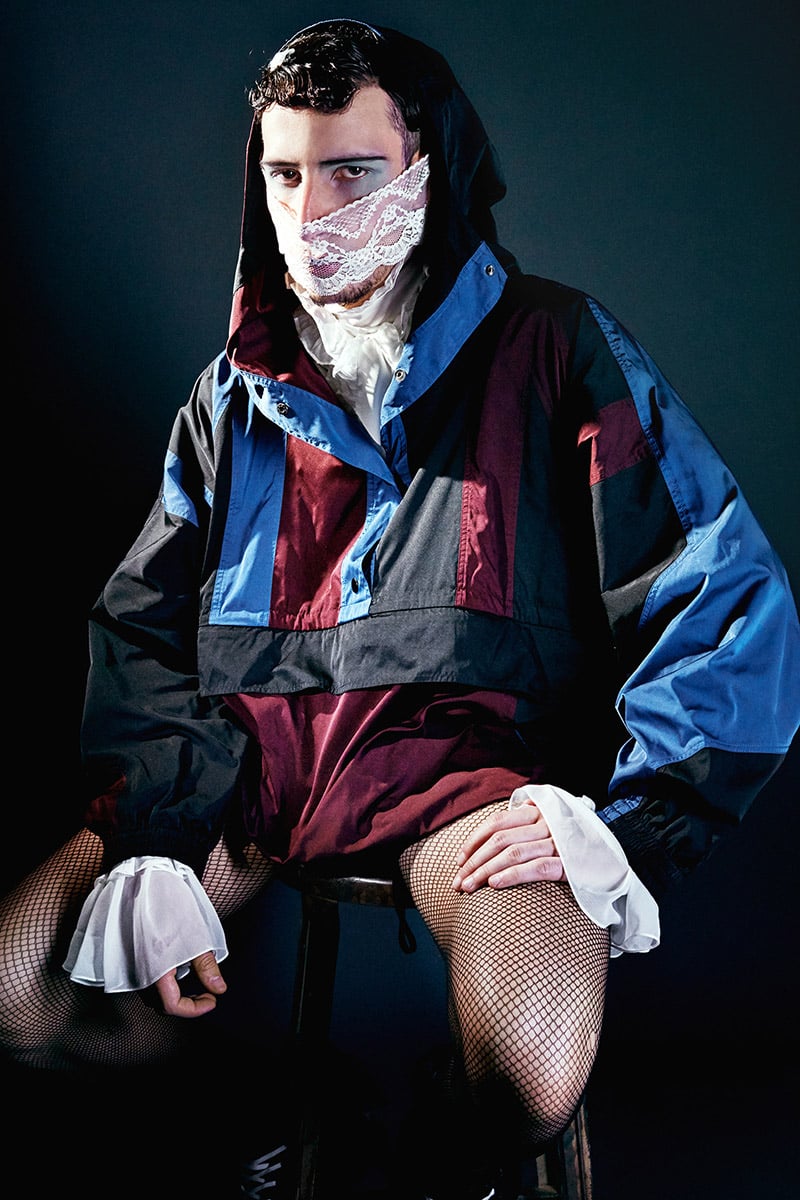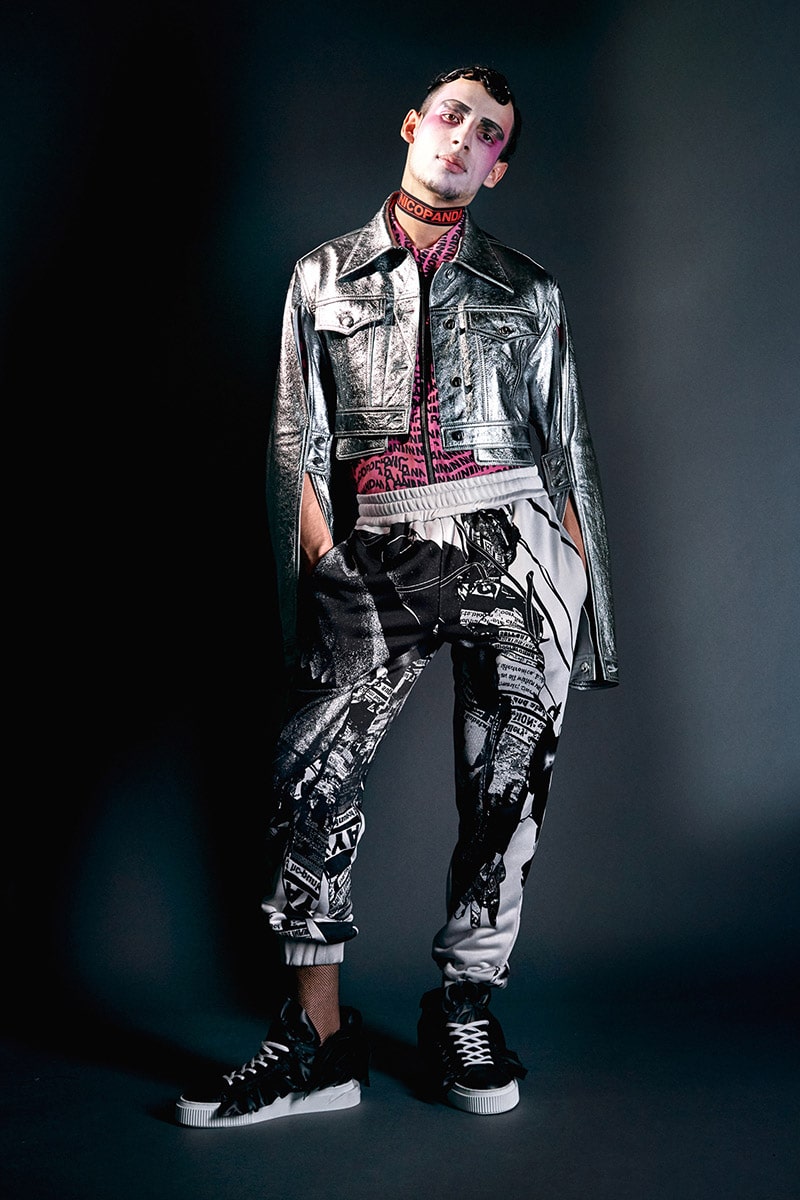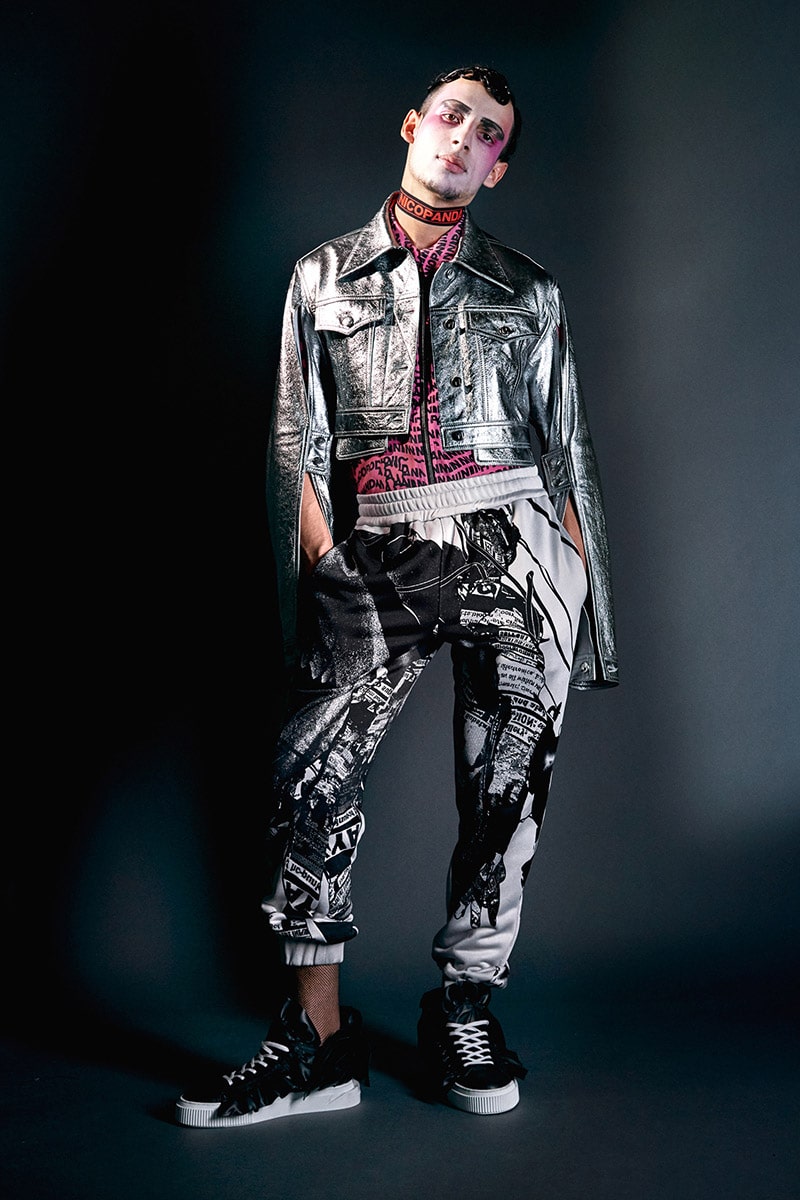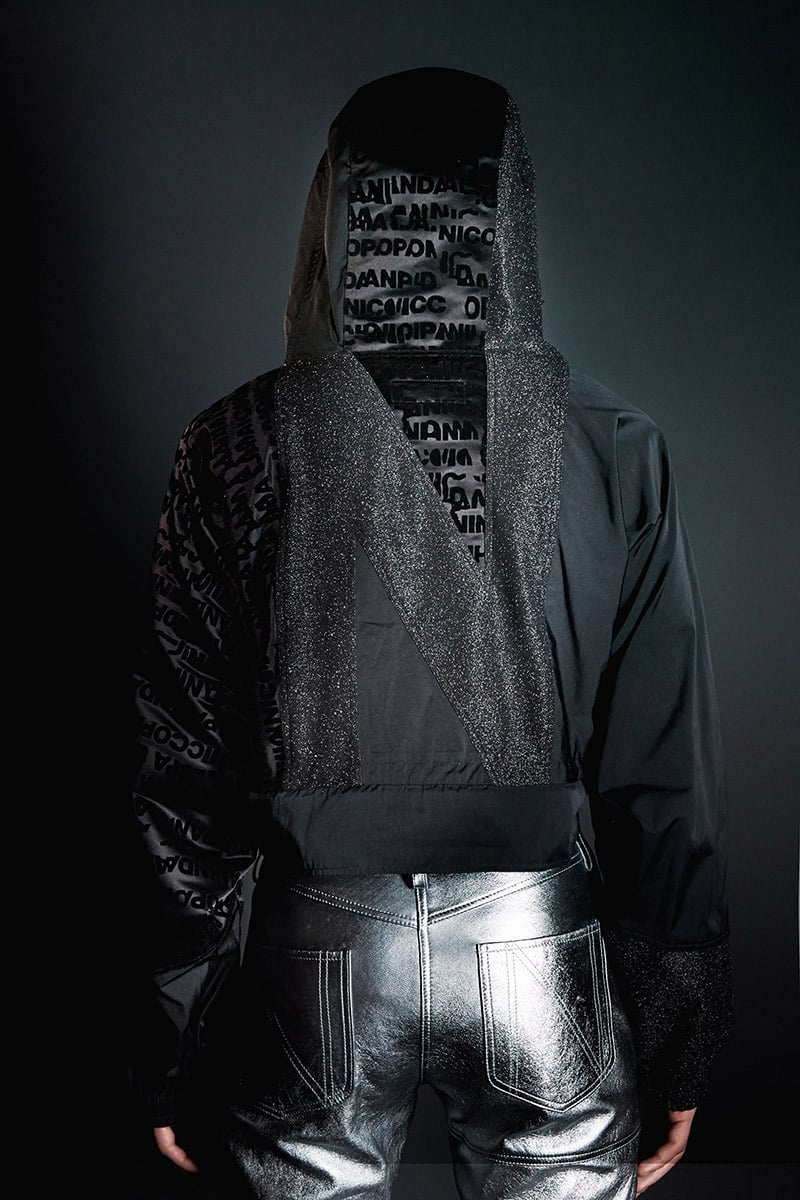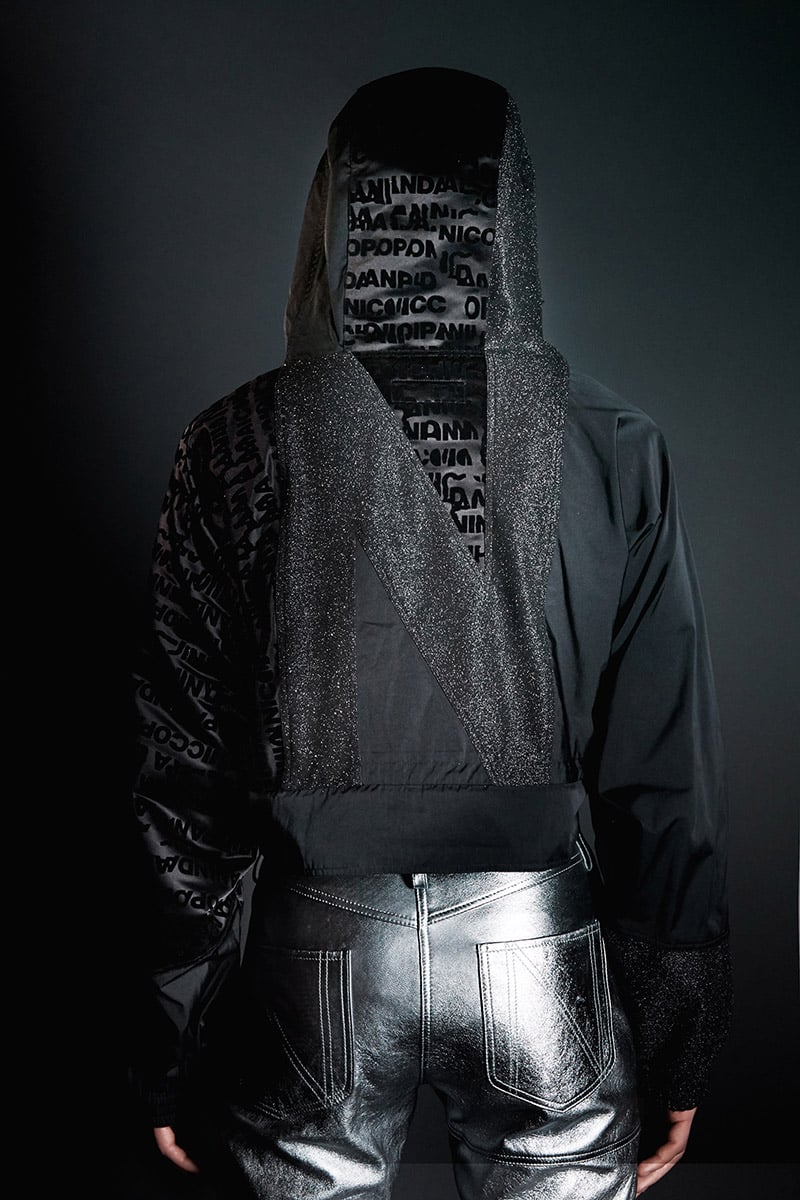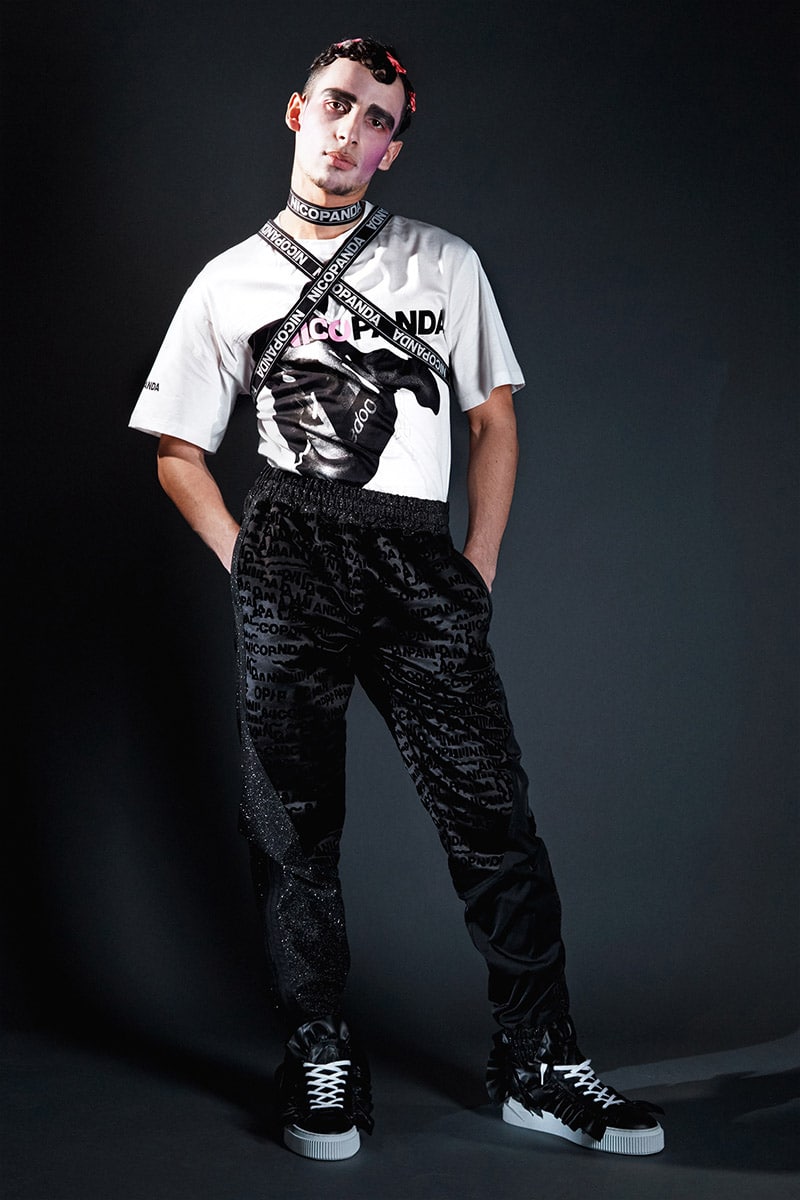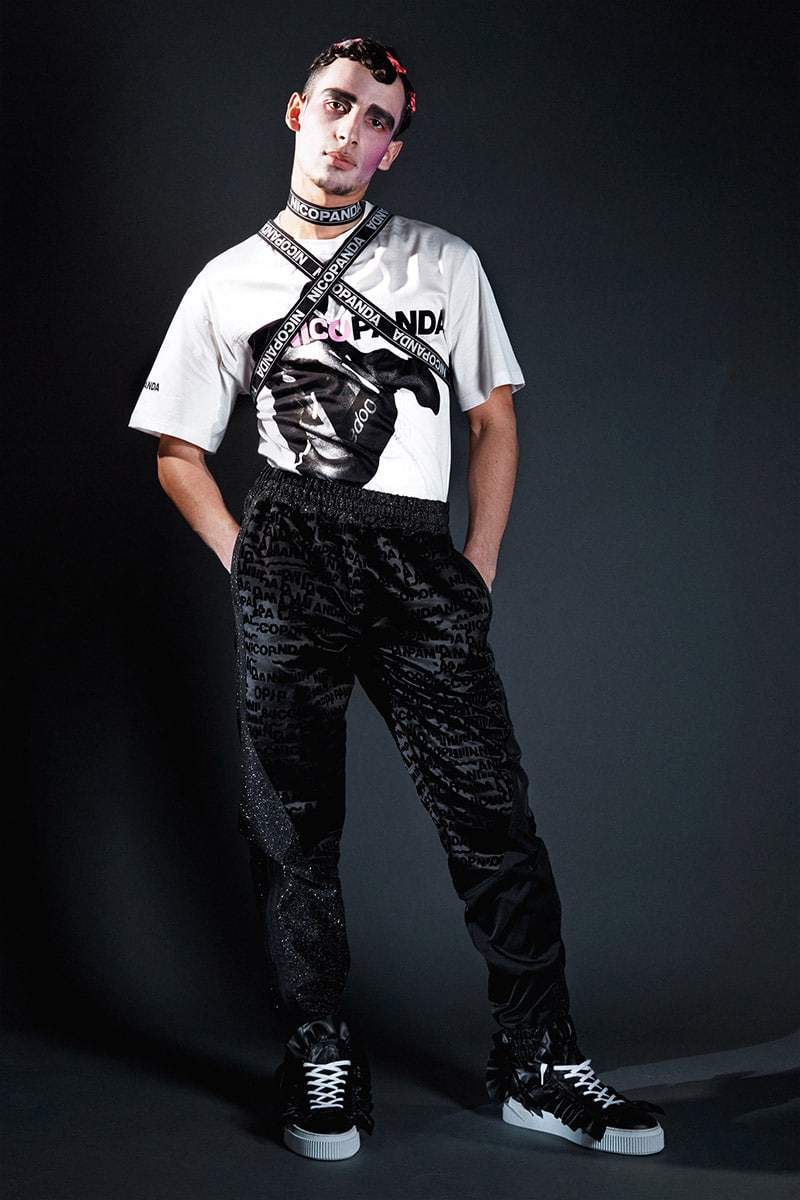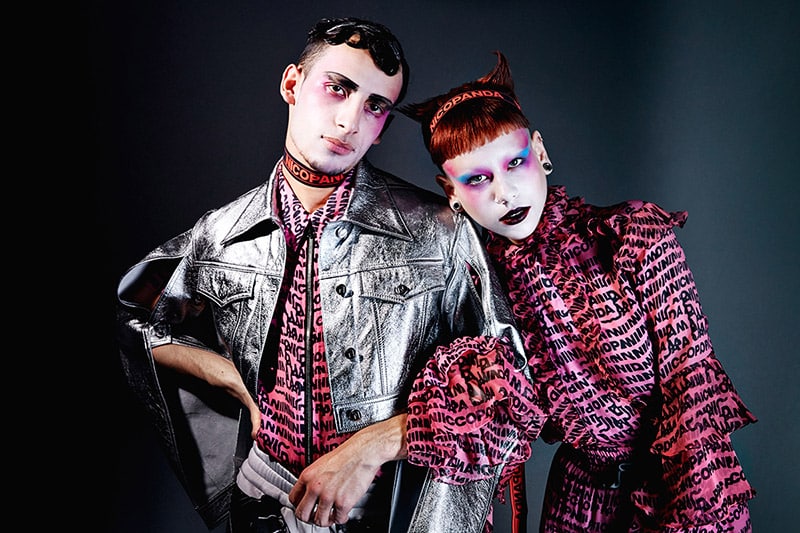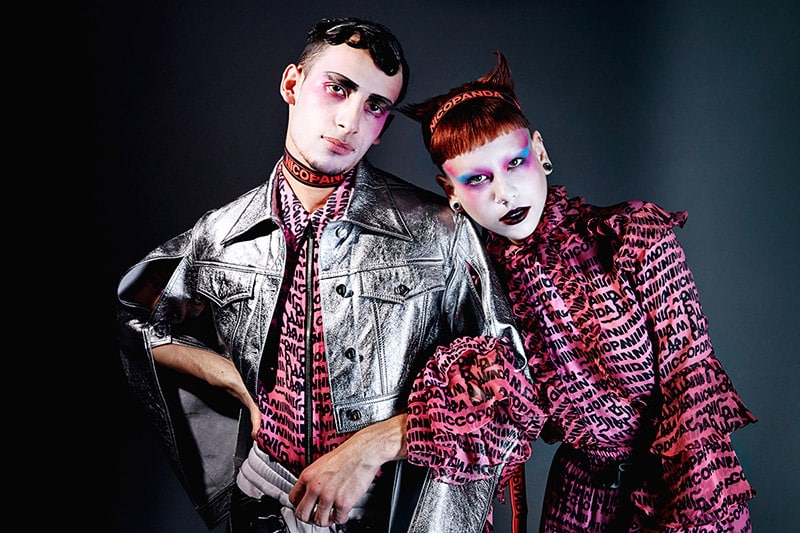 Fall/Winter 2016 is firmly underscored in Nicola Formichetti's love of Japanese street culture, inspired by these youths' way of dressing and mixing vintage with street of today. 
Juxtaposition remains at the heart of Nicola Formichetti and 
Nicopanda
's sense of style. The clash of fantasy and function within Japanese street dressing, combining whimsical vintage pieces with contemporary streetwear staples embodies this season's mood. Flocked velvet heart hoodies, glitter bombers, mackintoshes and vintage dresses re-appropriated in sweat material and siren gowns merged with t-shirts showcase the high-low philosophy that underpins the brand.
Print becomes an even stronger focus this season with a twist on tromp l'oile featuring a 3D rendering of Nicola's own souvenir vintage Japanese bomber jacket as an allover print on silk.
Along with ready-to-wear collection, Nicopanda introduces Nicopanda World, a panda-centric collection of accessories. Vibrant jewel coloured bags, micro-accessories and jewellery are made in faux furs, alter animal skins and industrial metal plating combining in a tactile "touch-me" collection. Nicopanda World will create a new seasonal complement and contrast to the ready-to-wear collections.
This season also sees a collaboration with cult fashion and fetish wear brand Nasty Pig, a new take on their signatures harnesses and the continuation of the ongoing collaboration with Italian shoe brand Metal Gienchi.