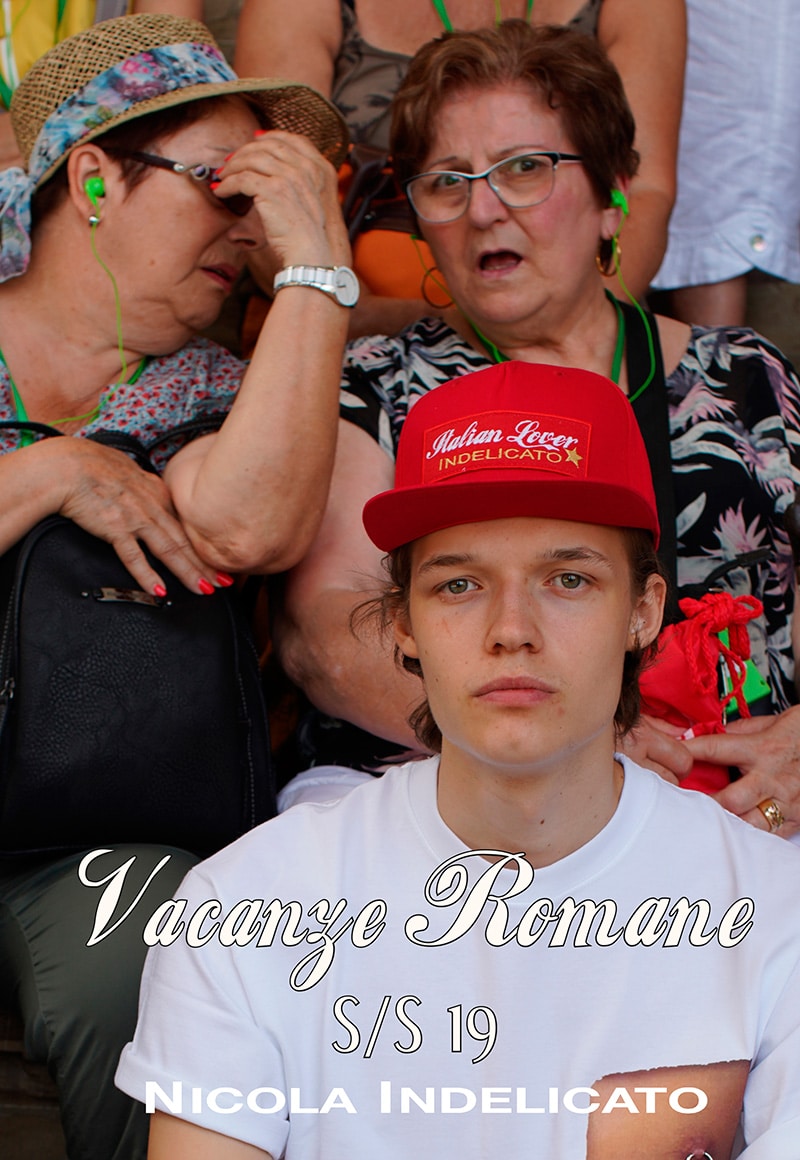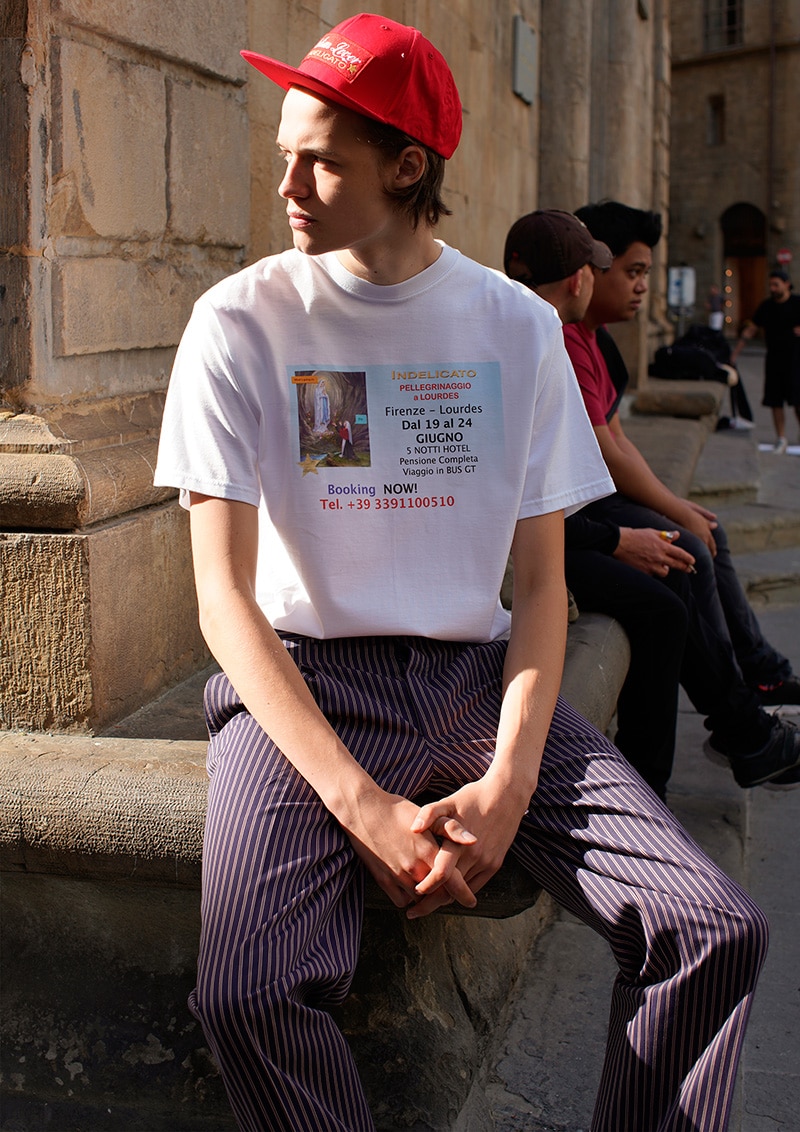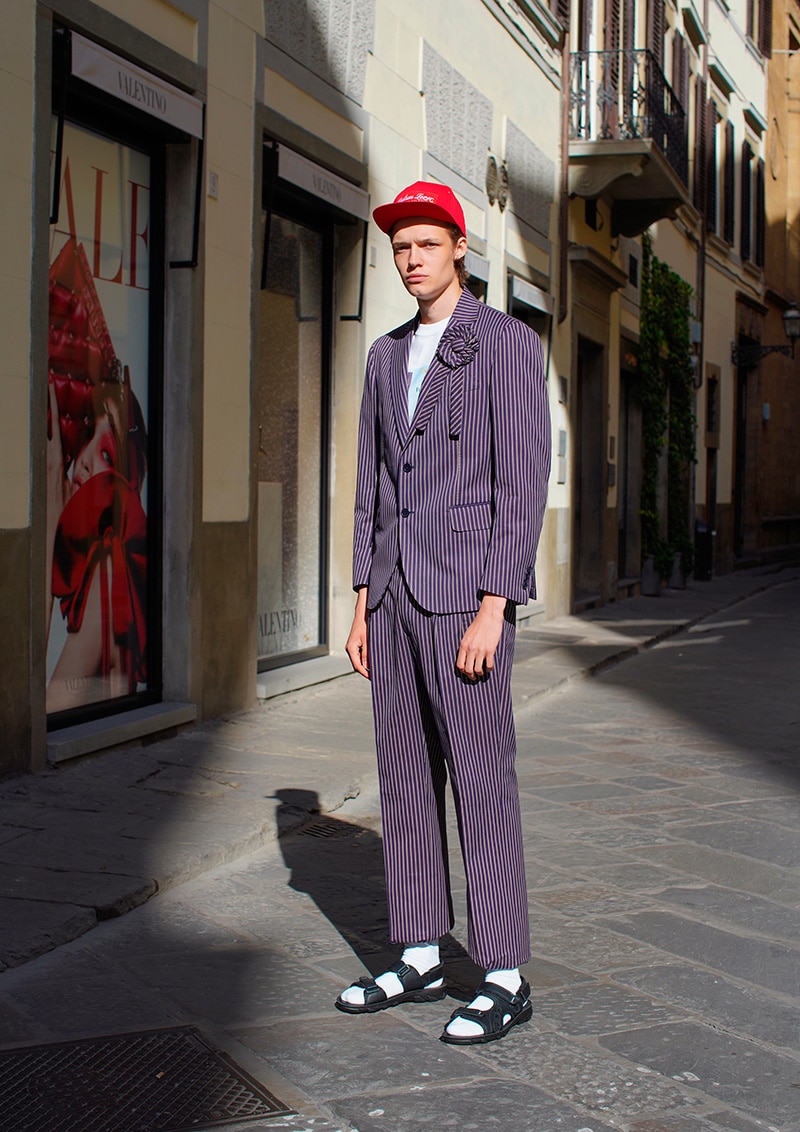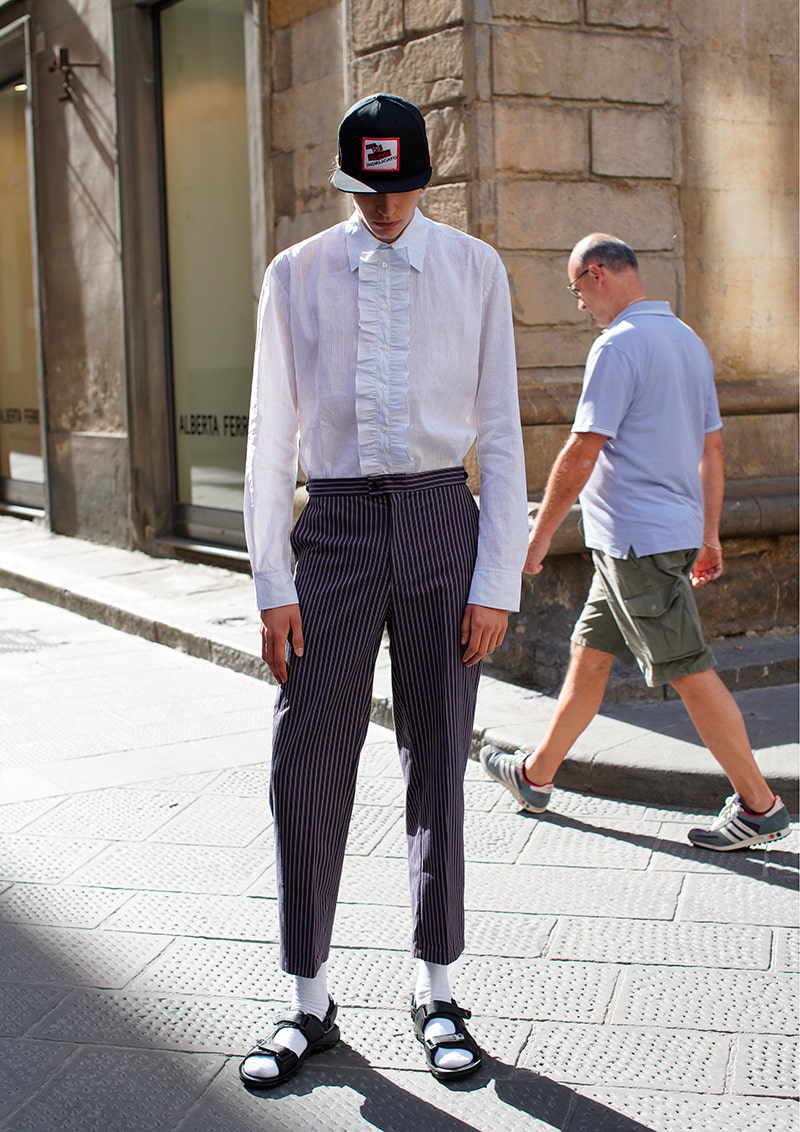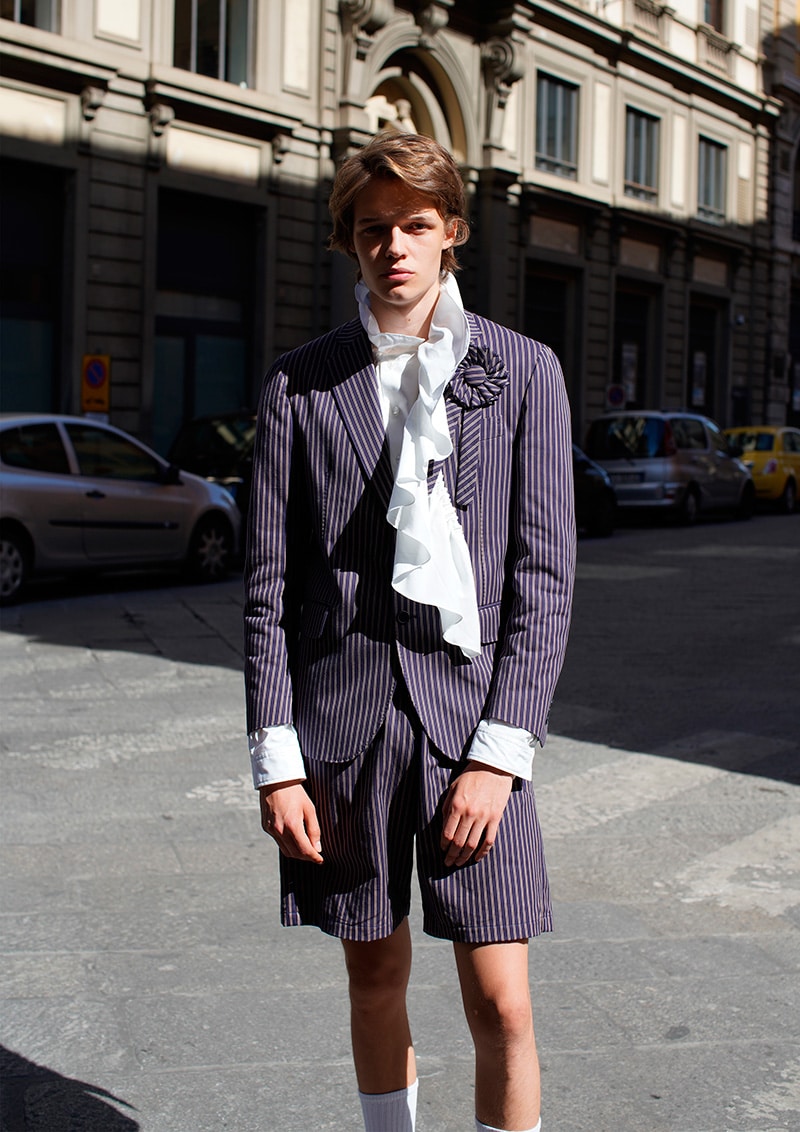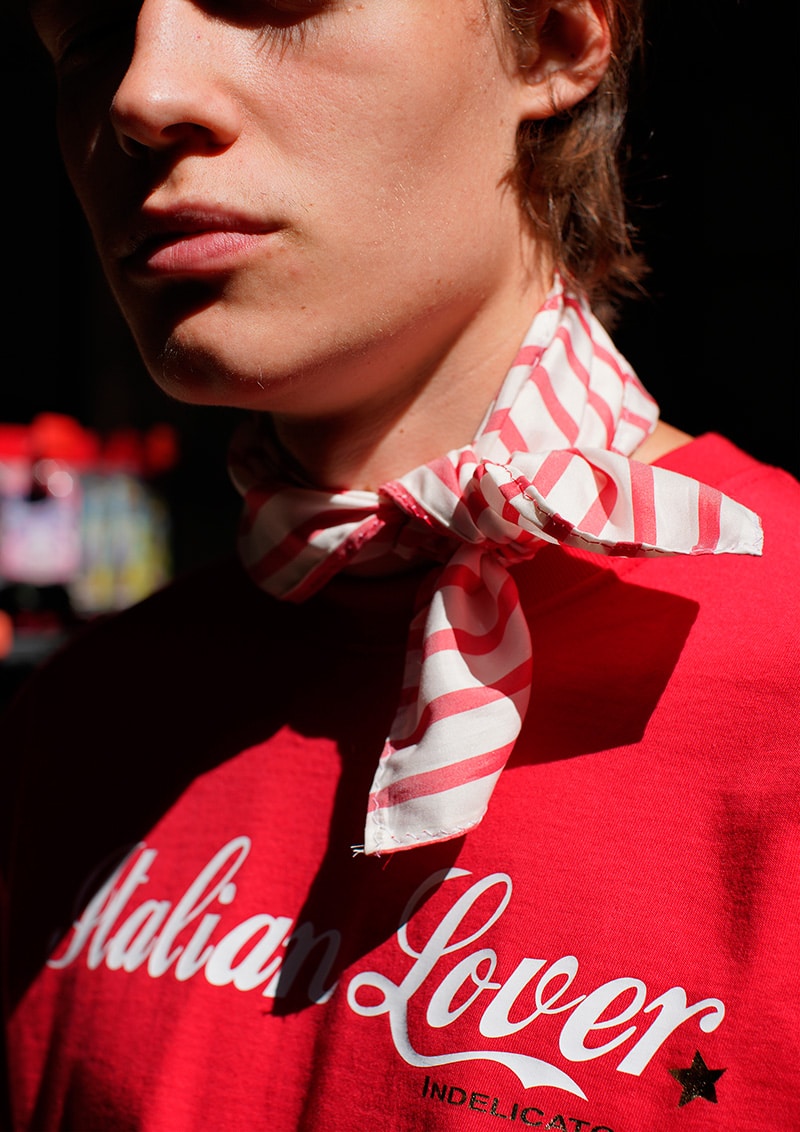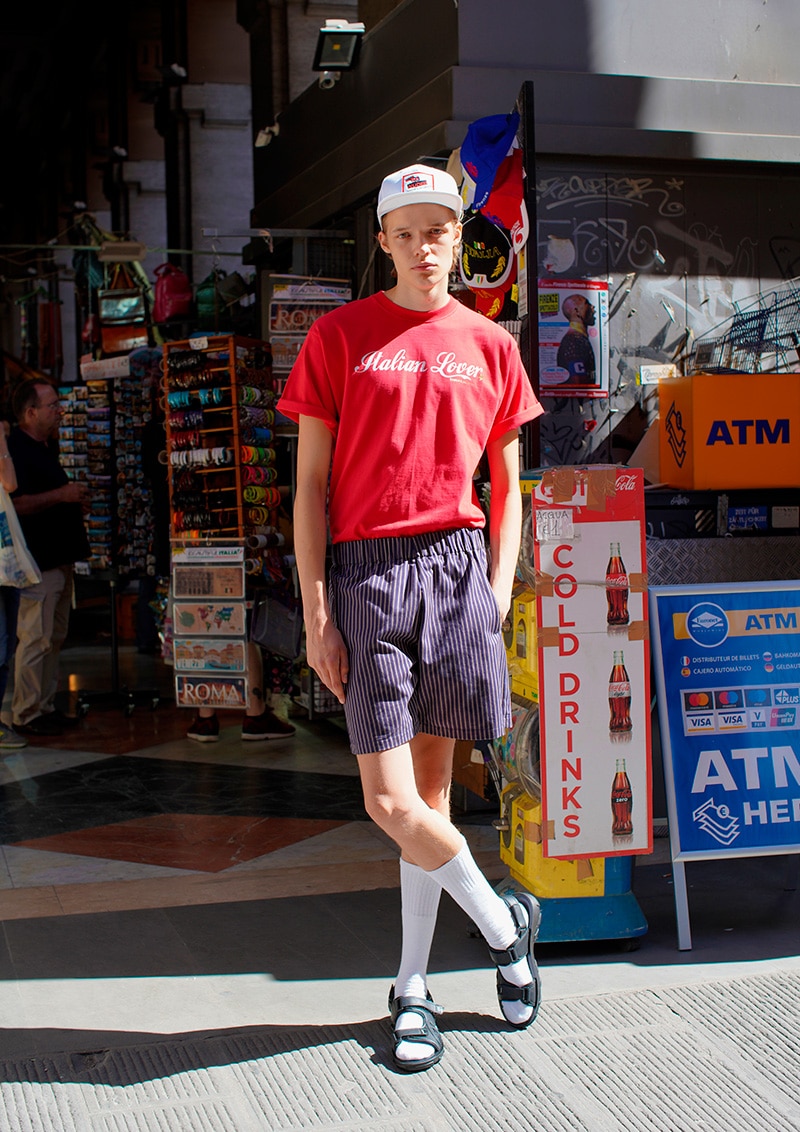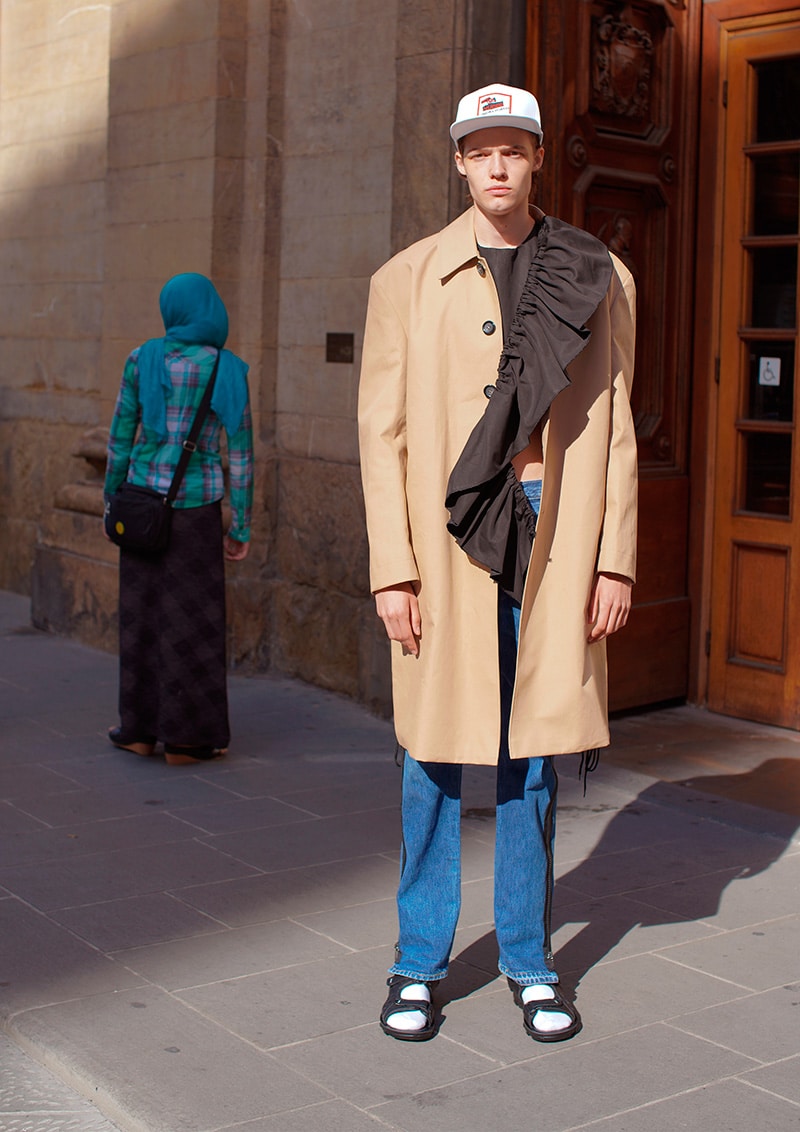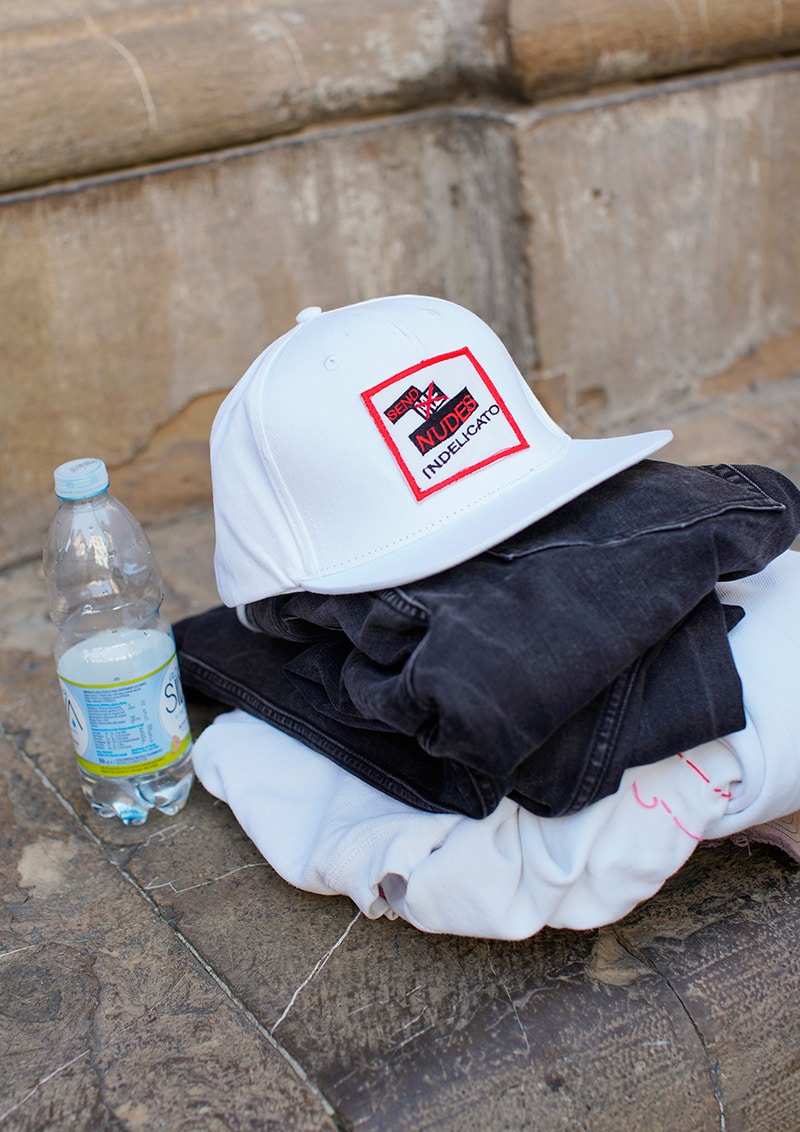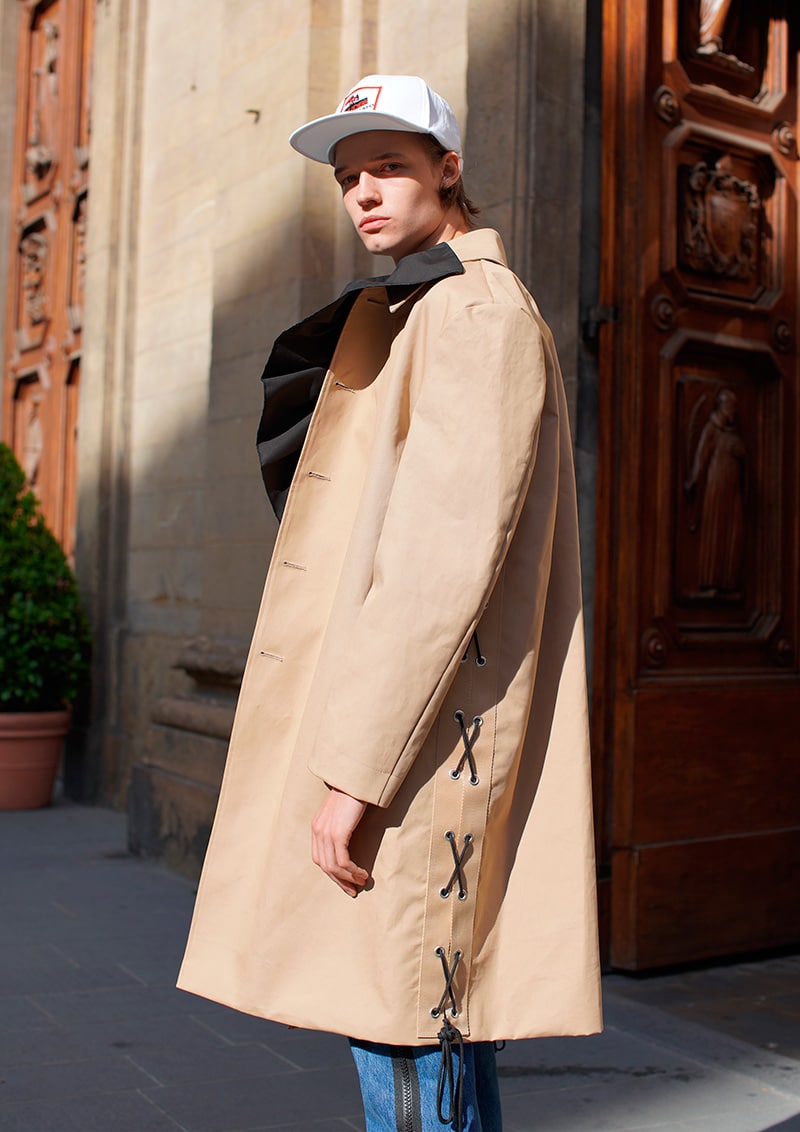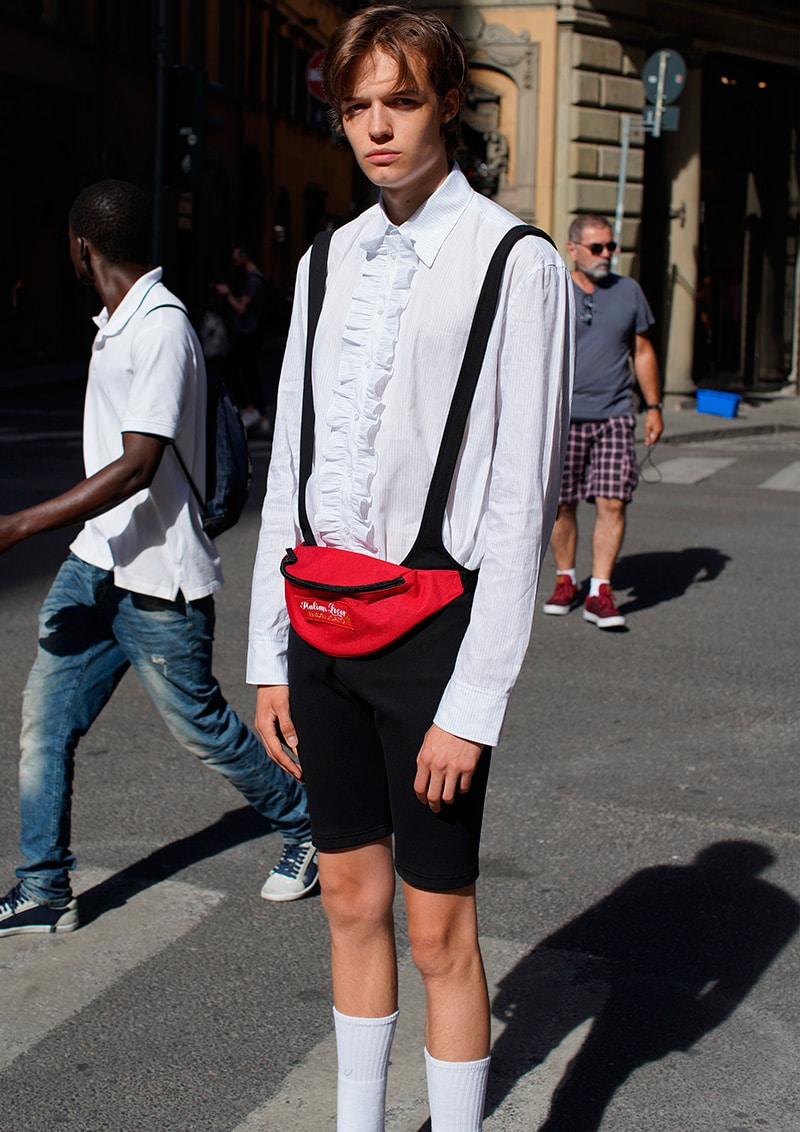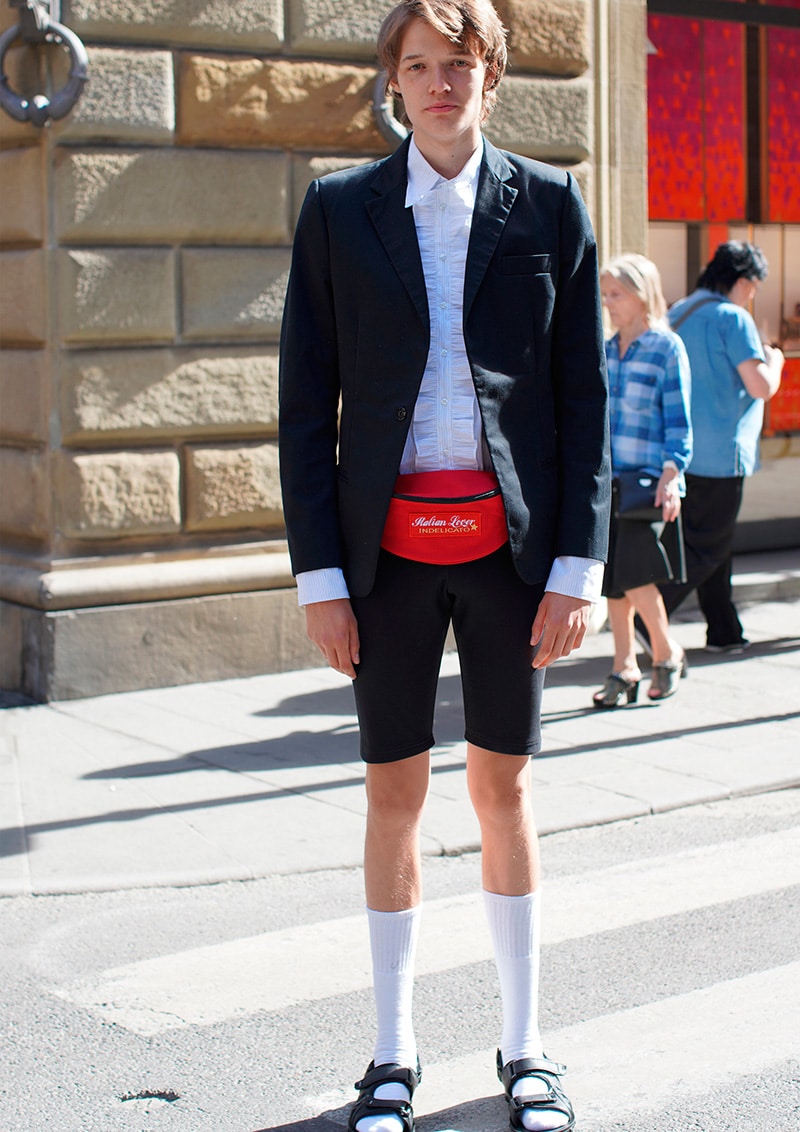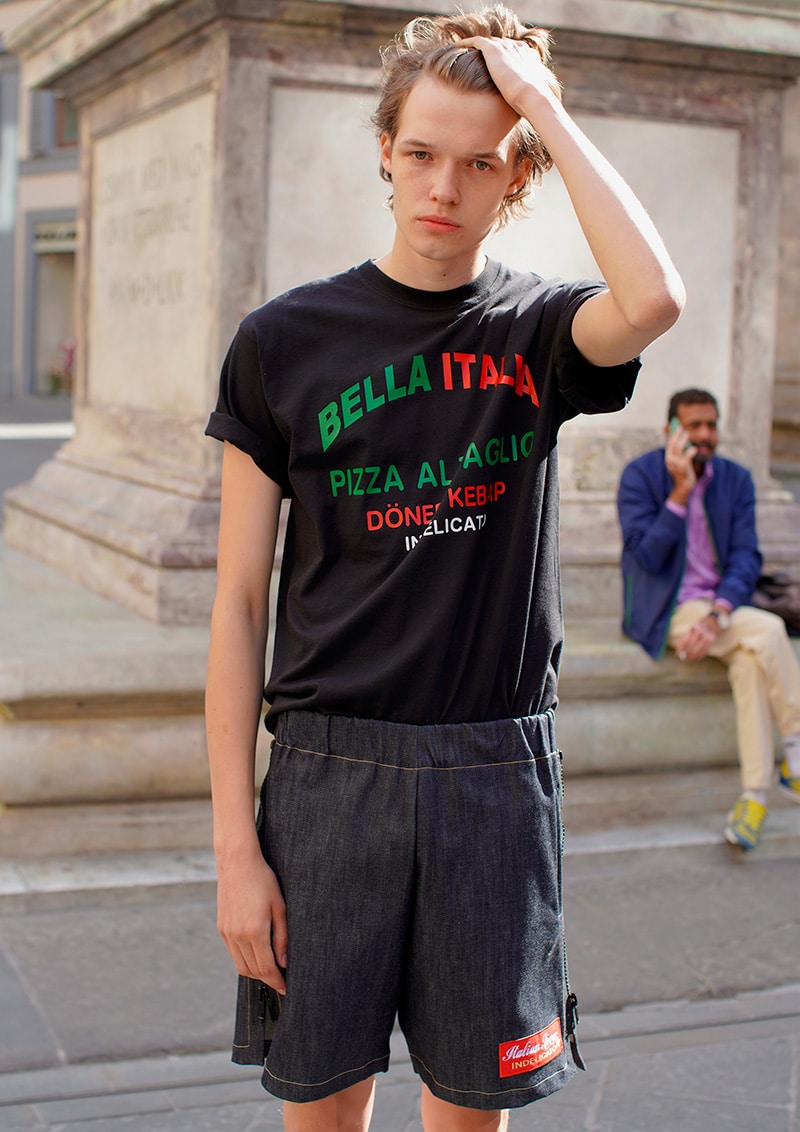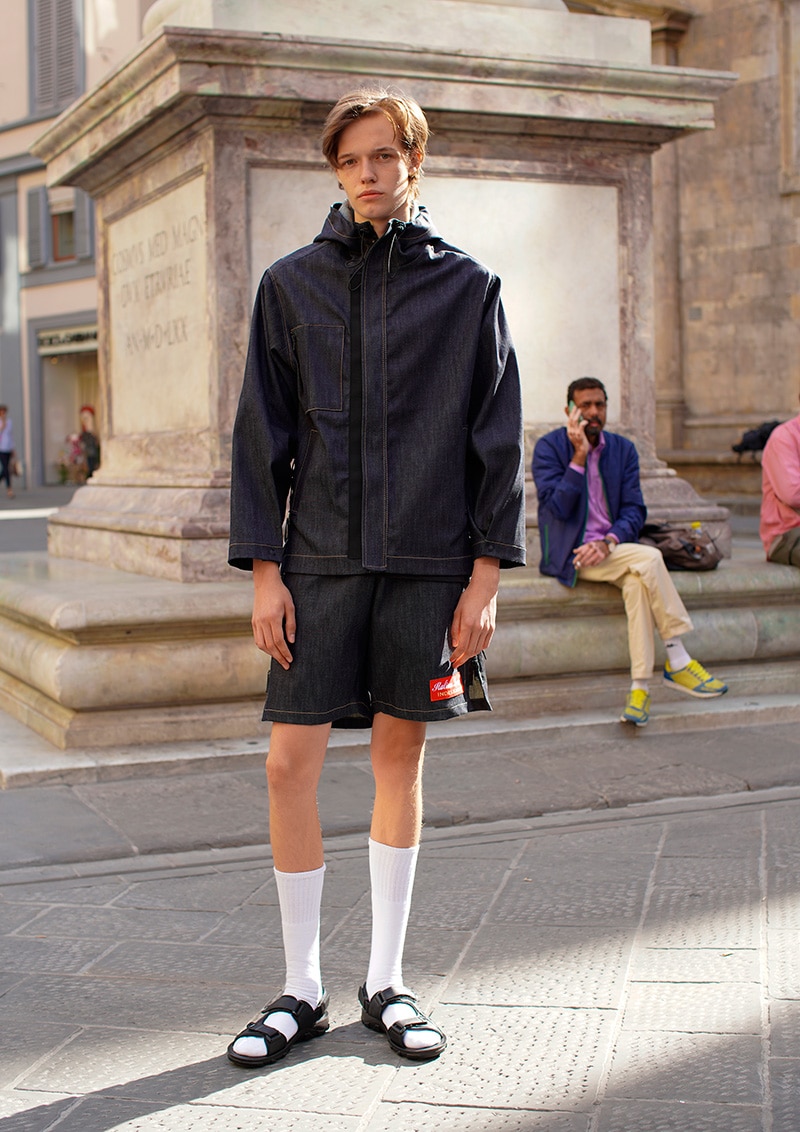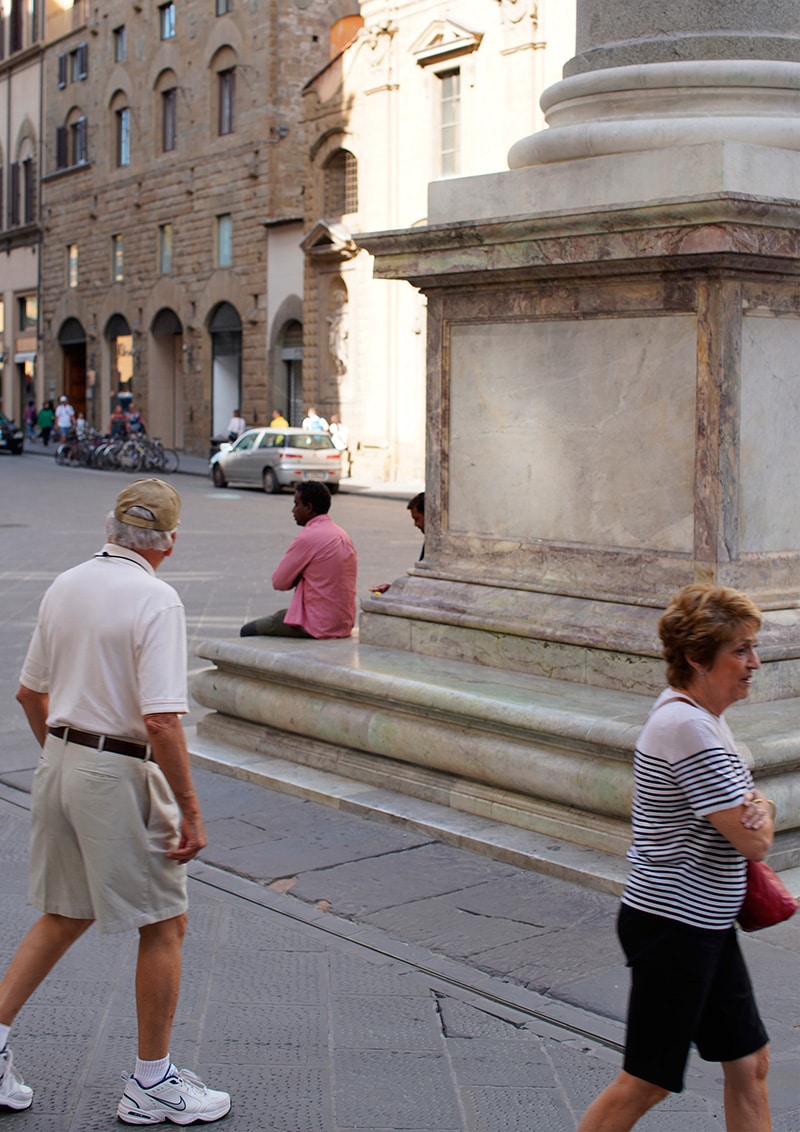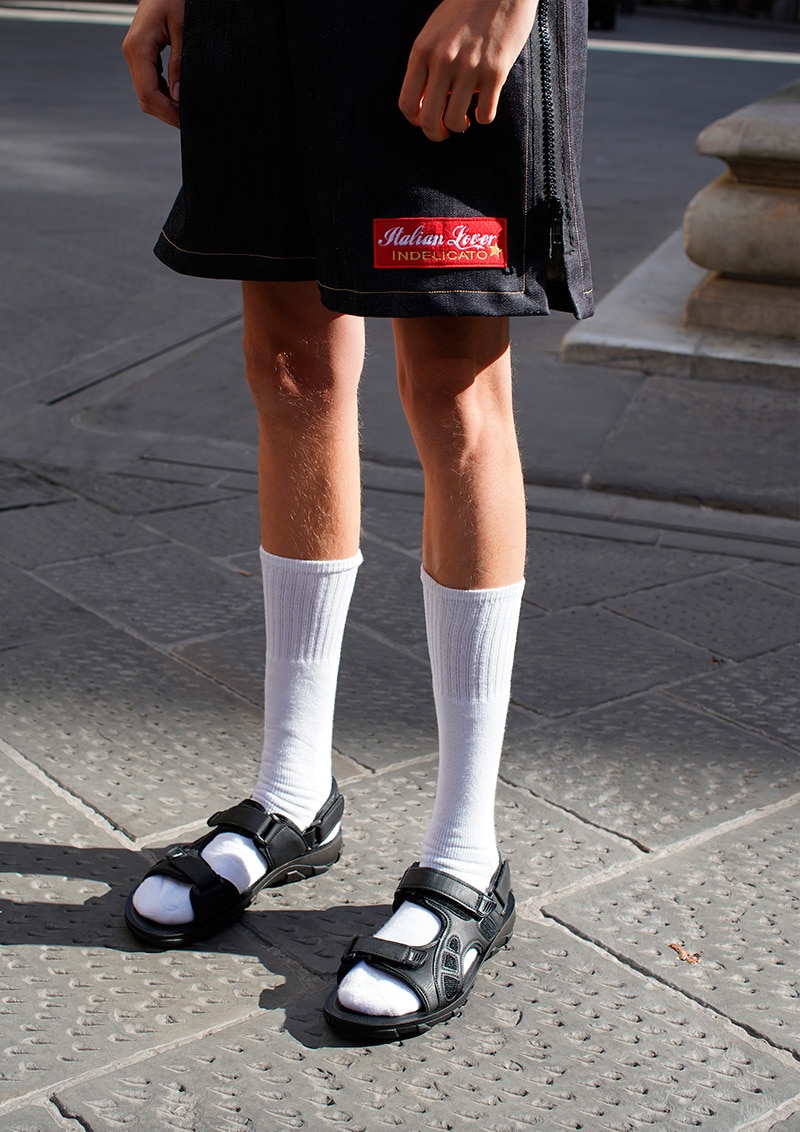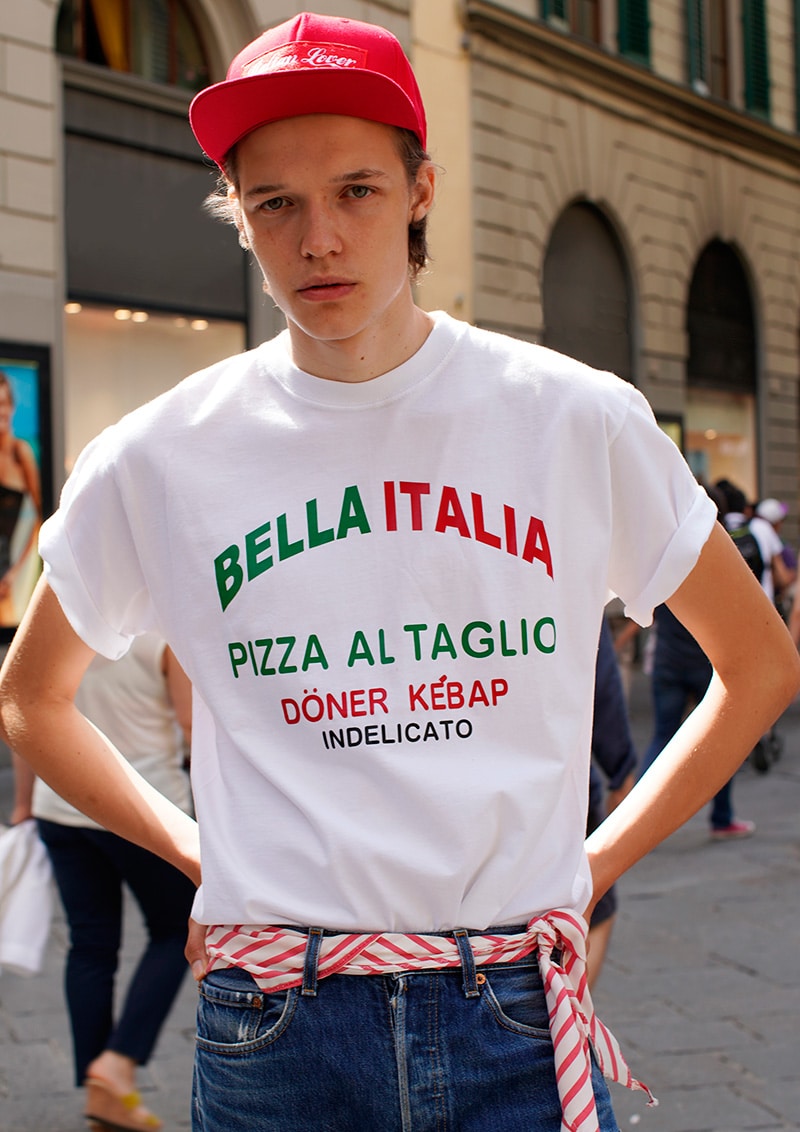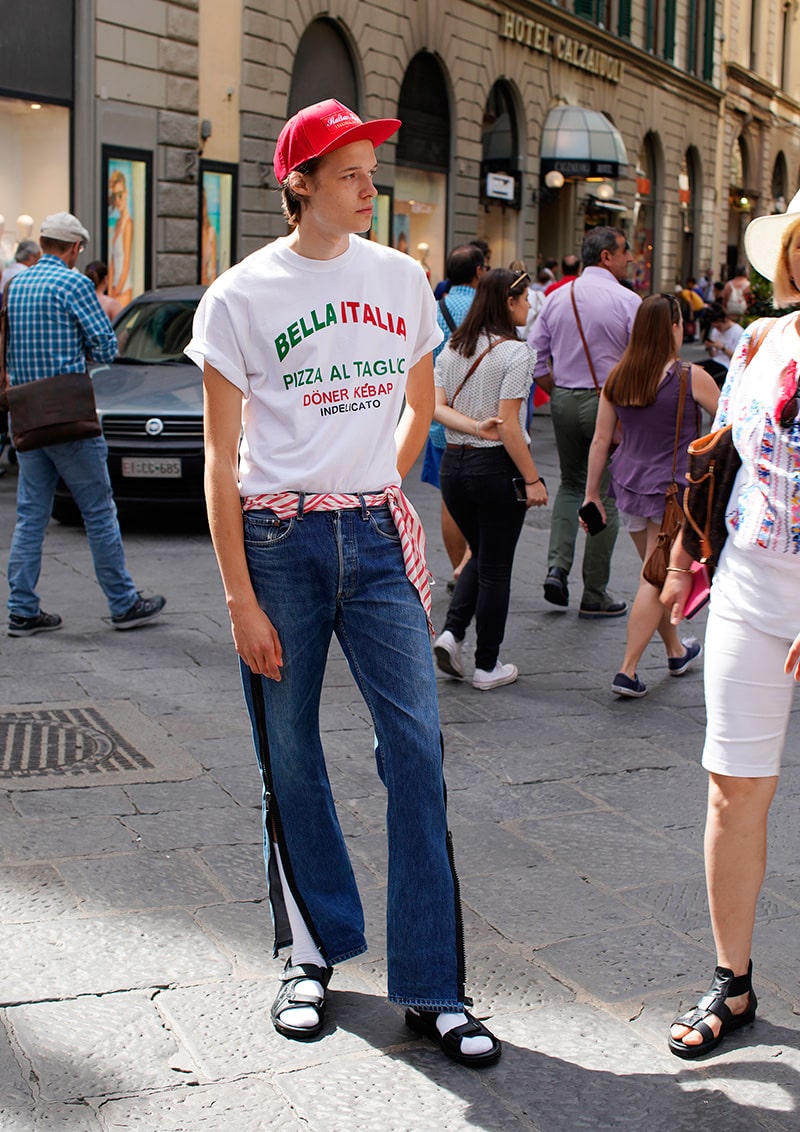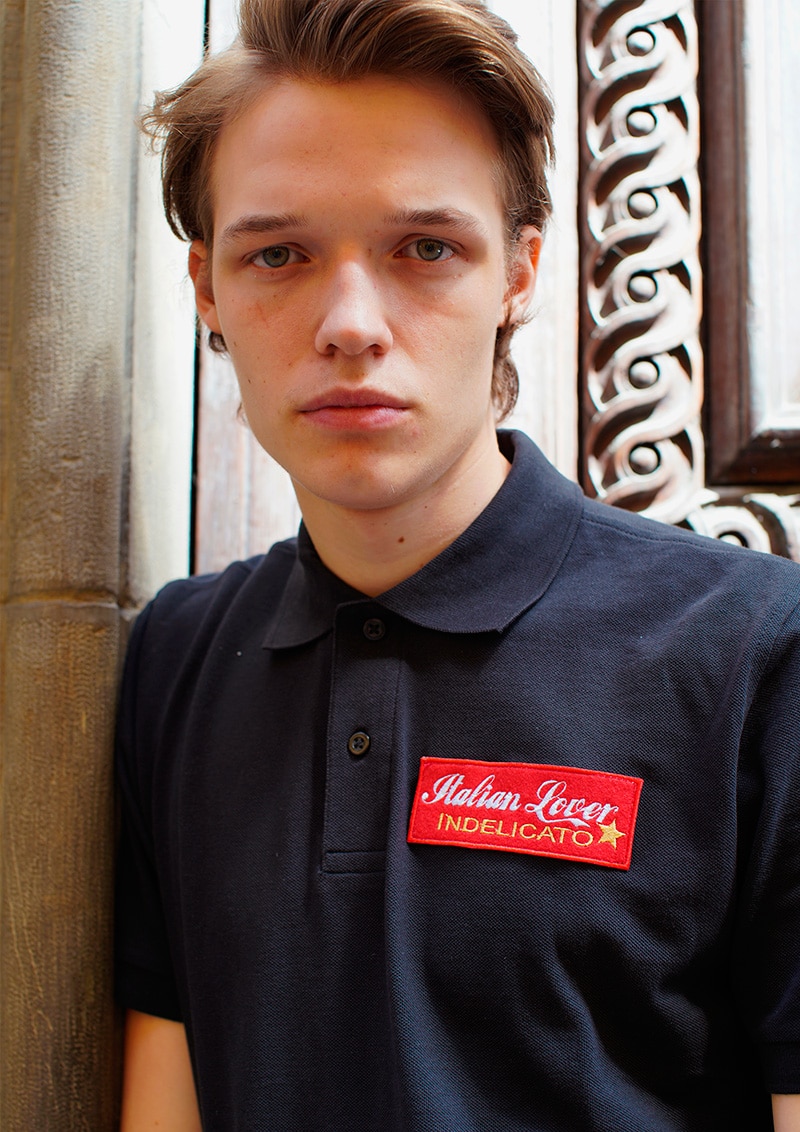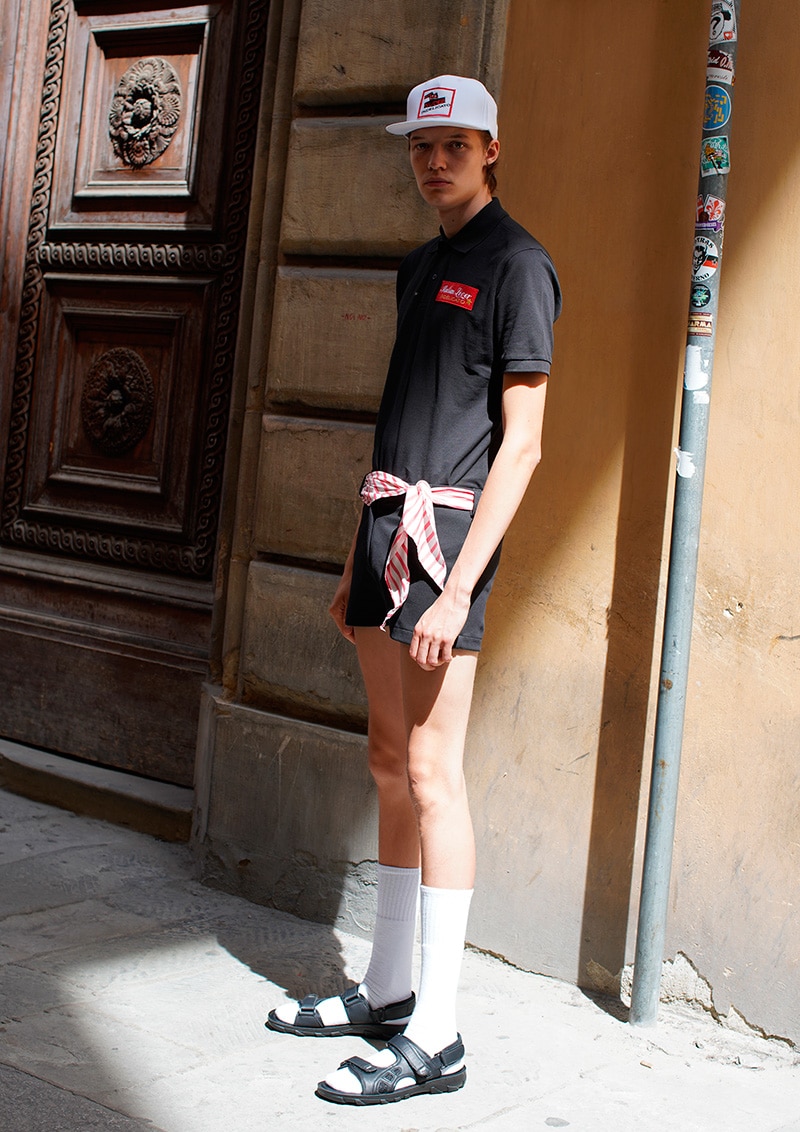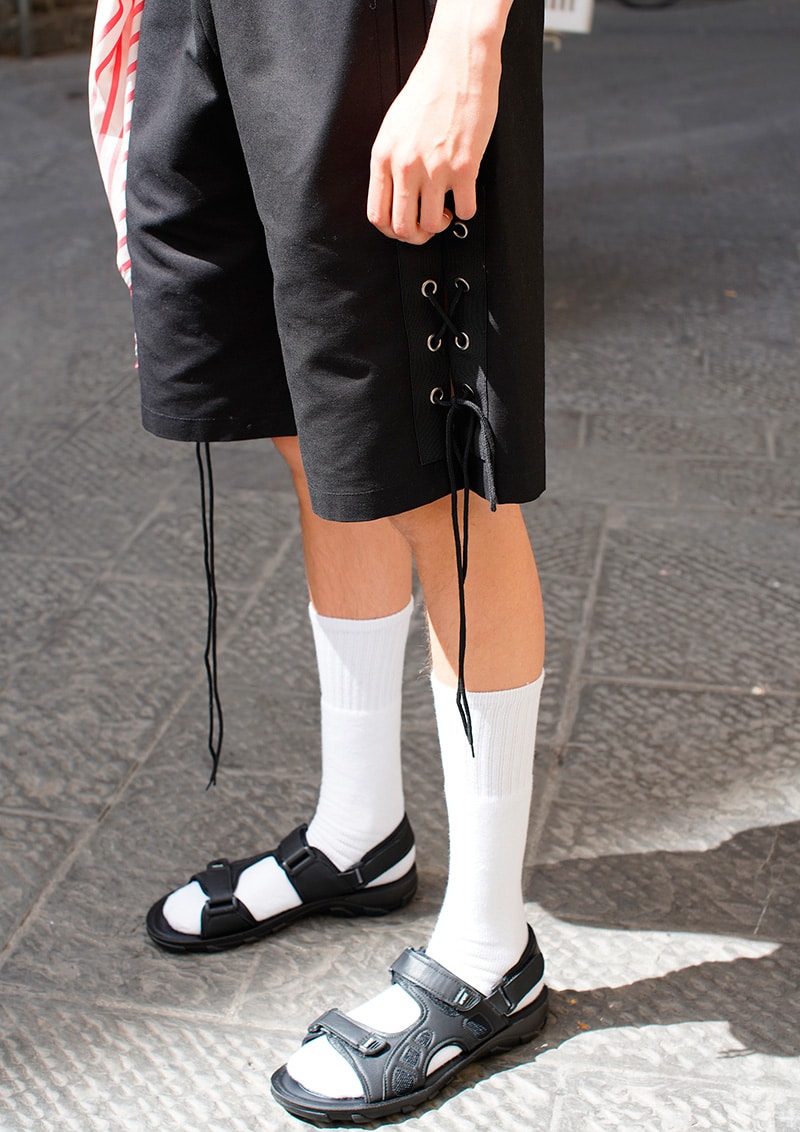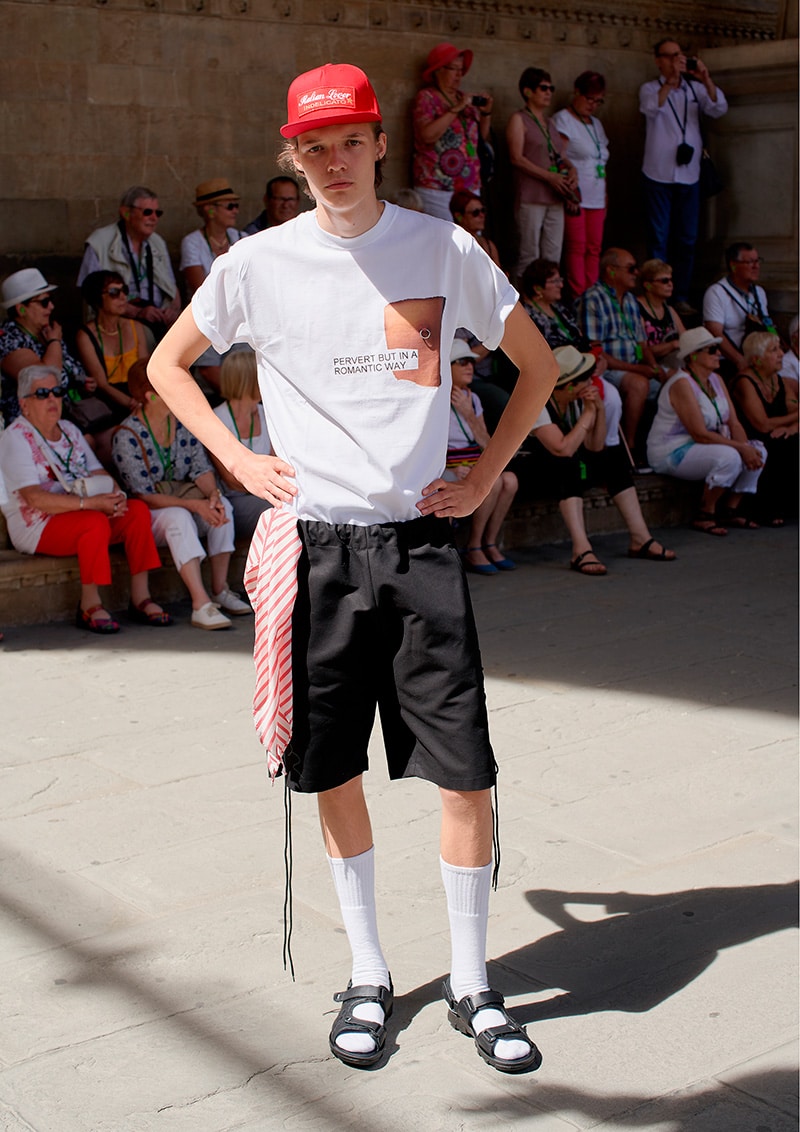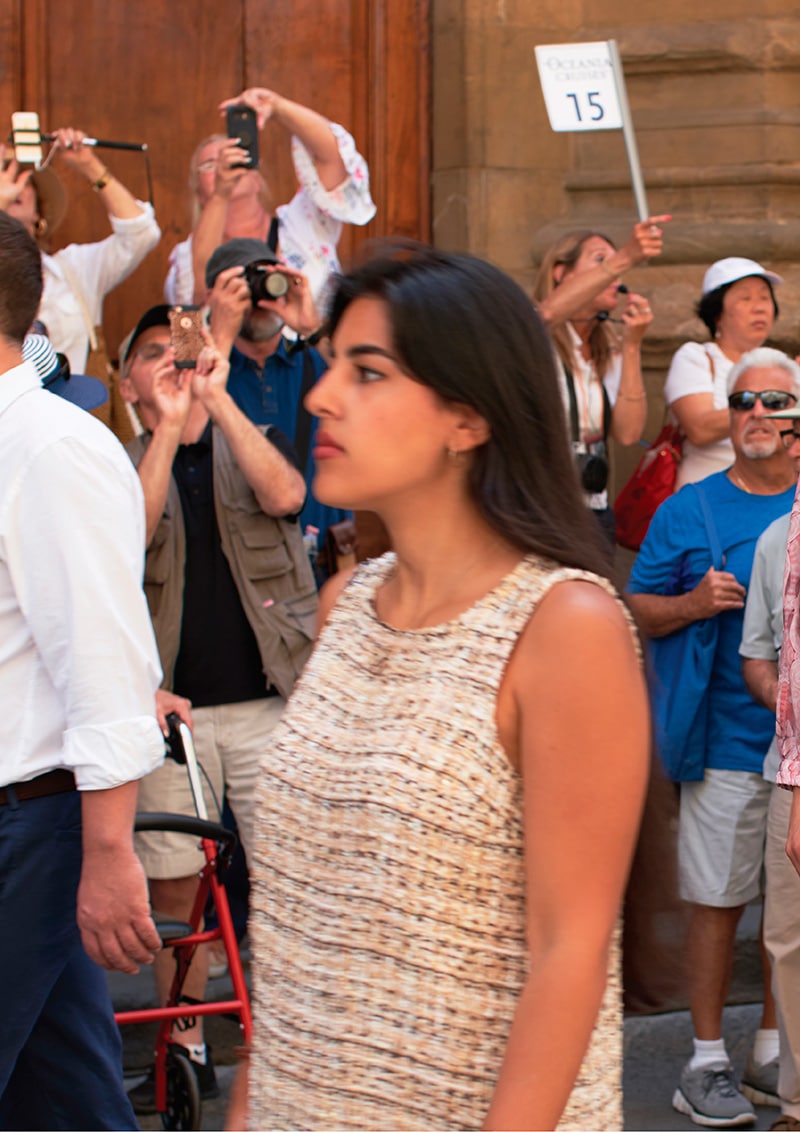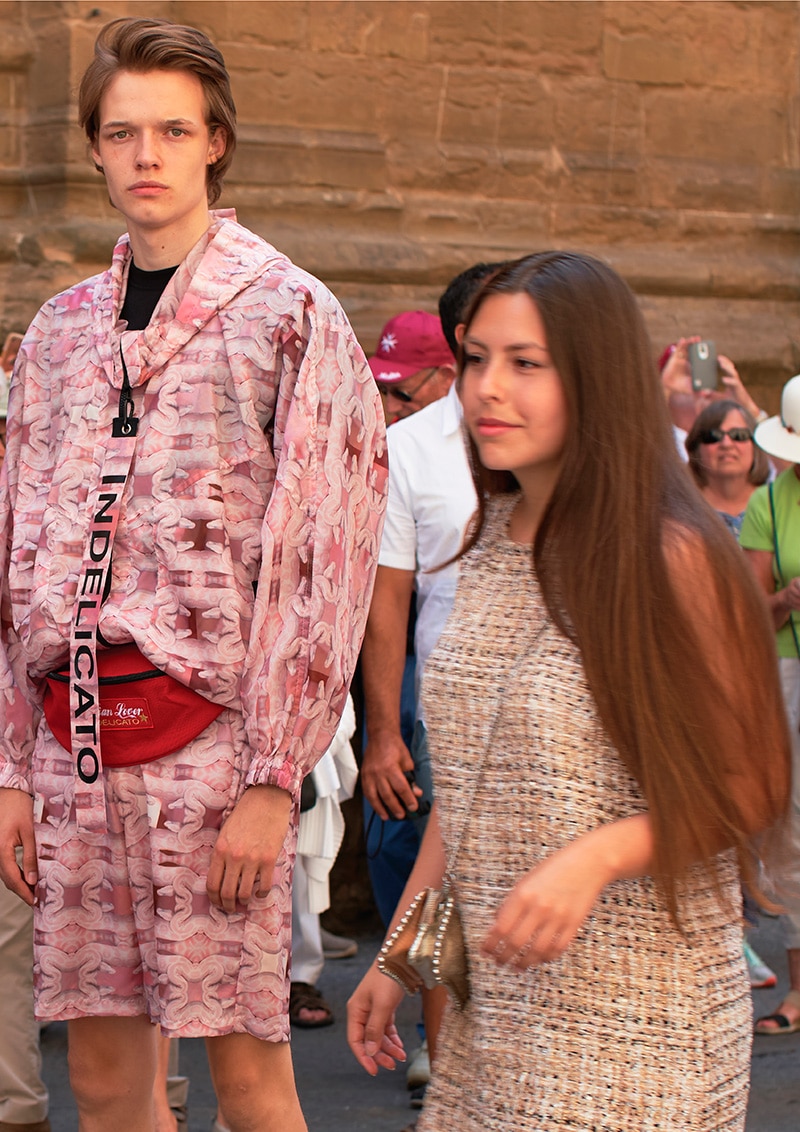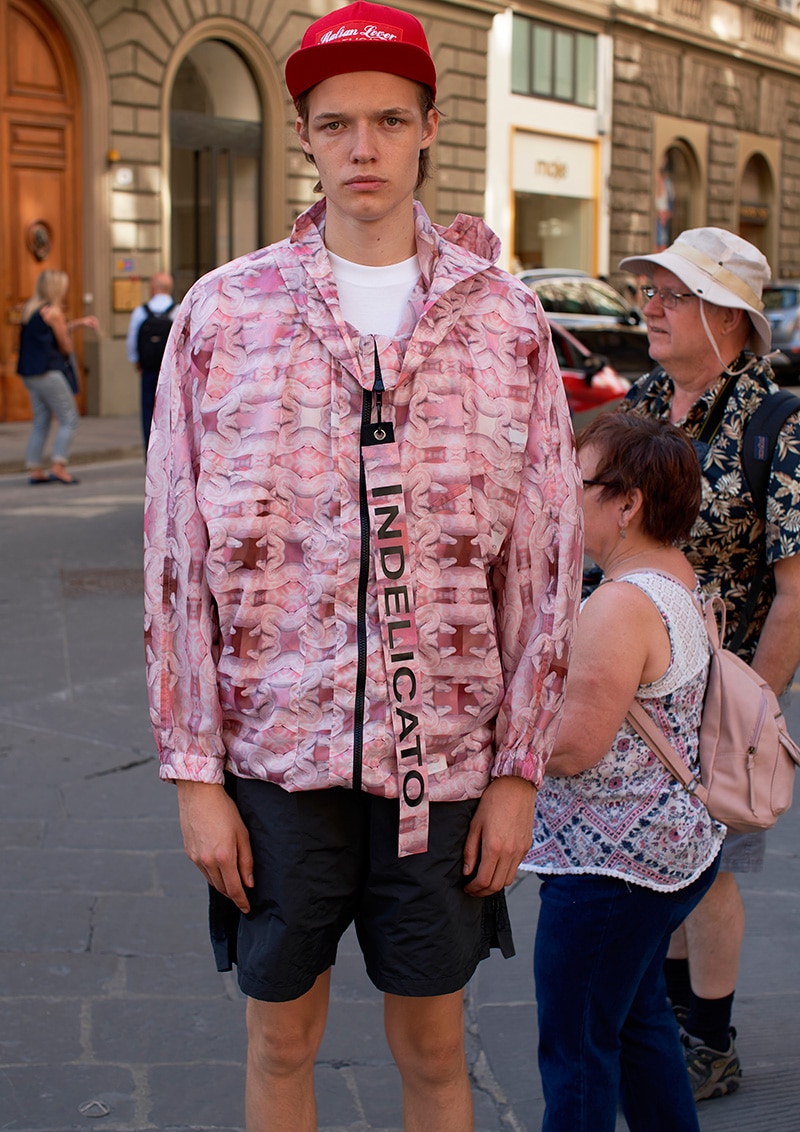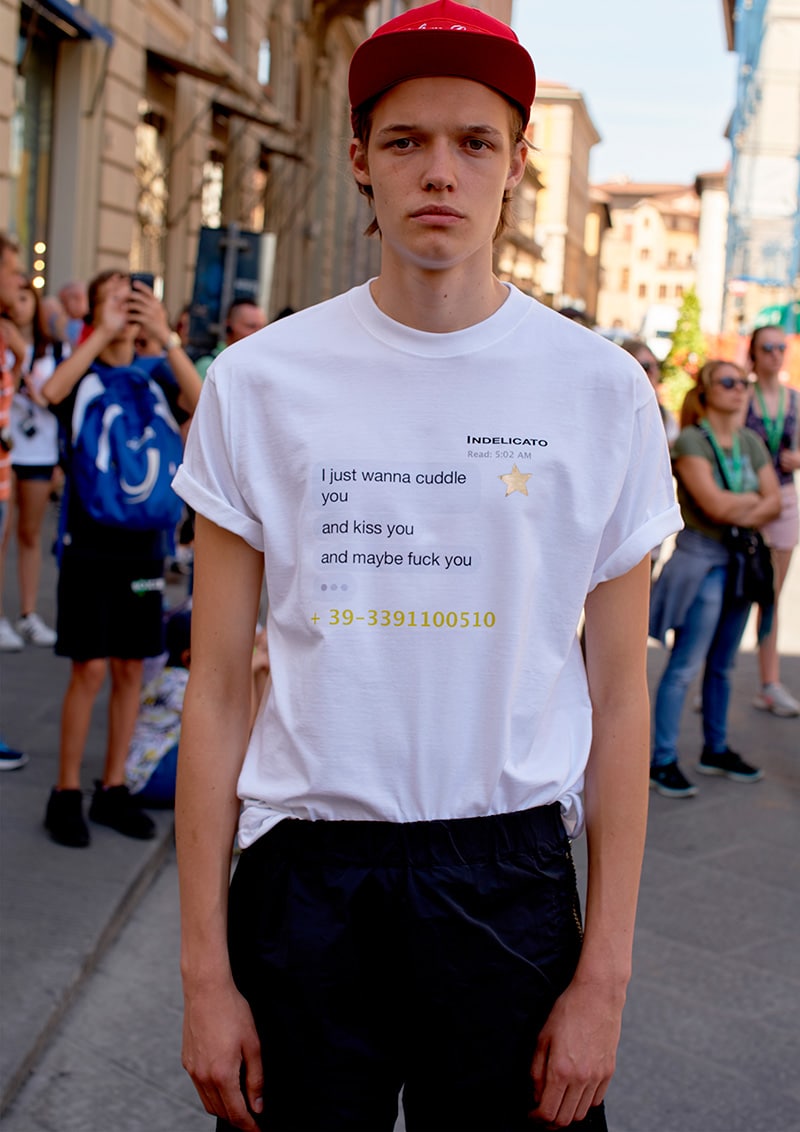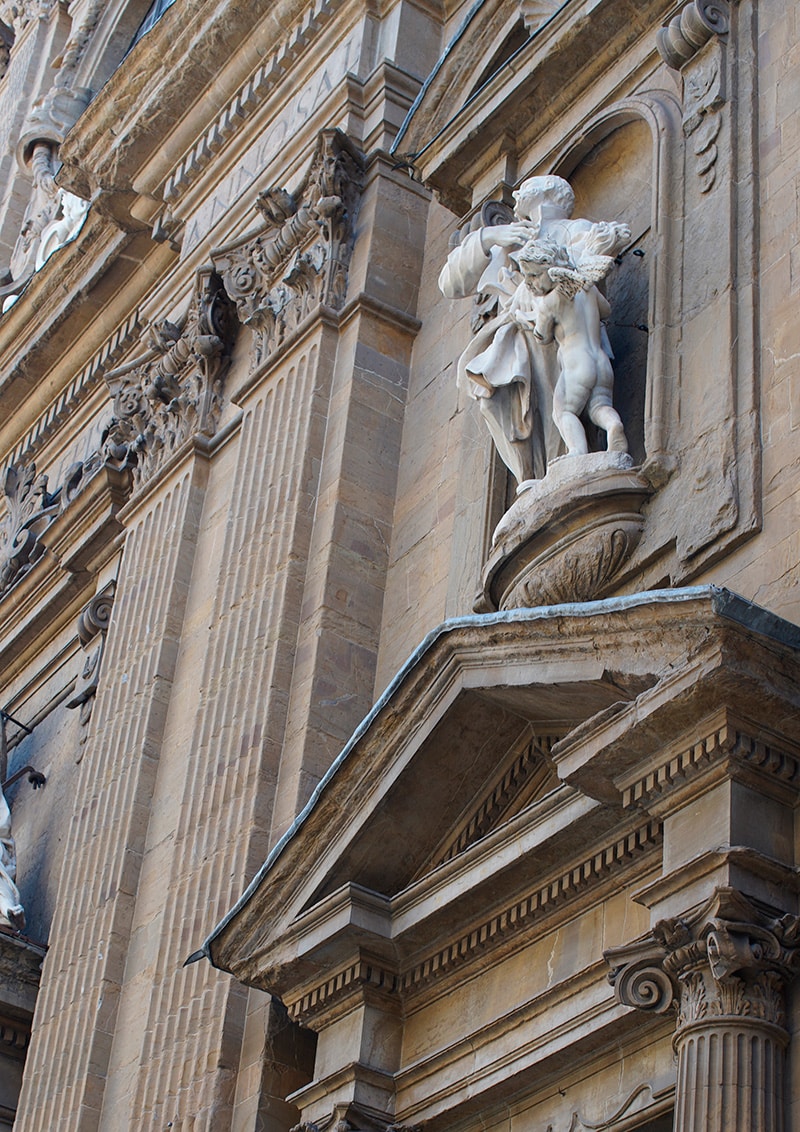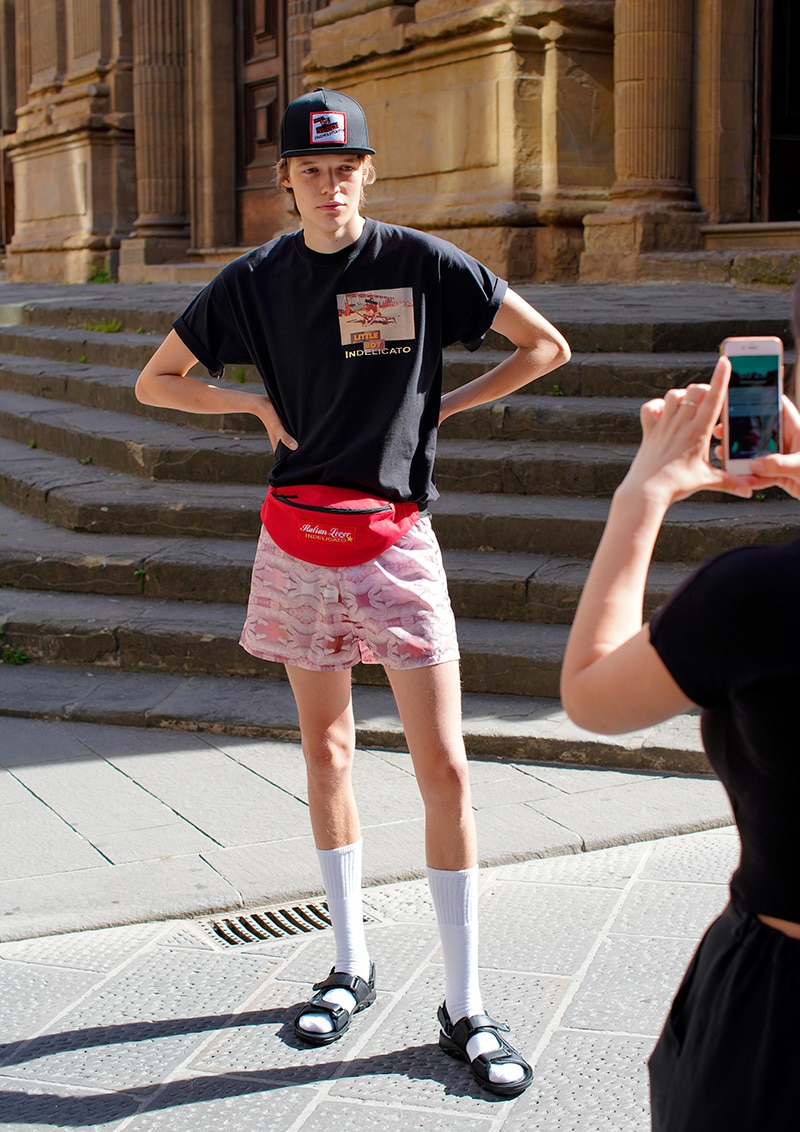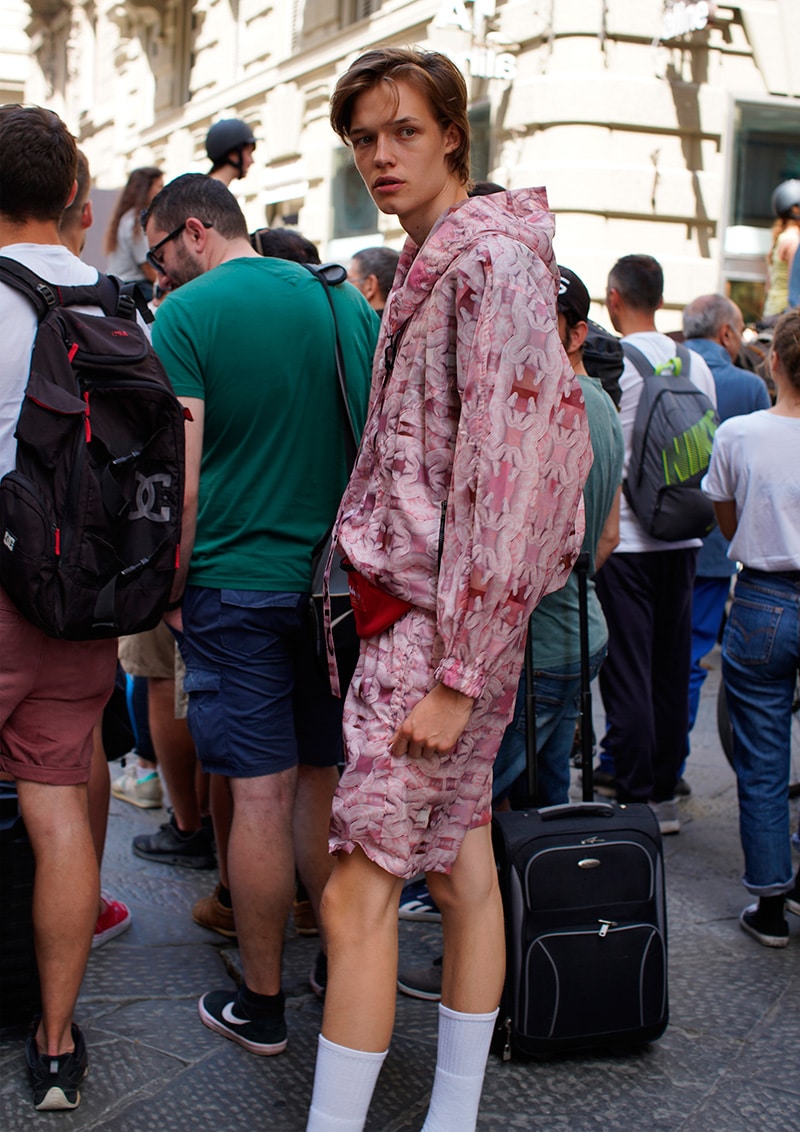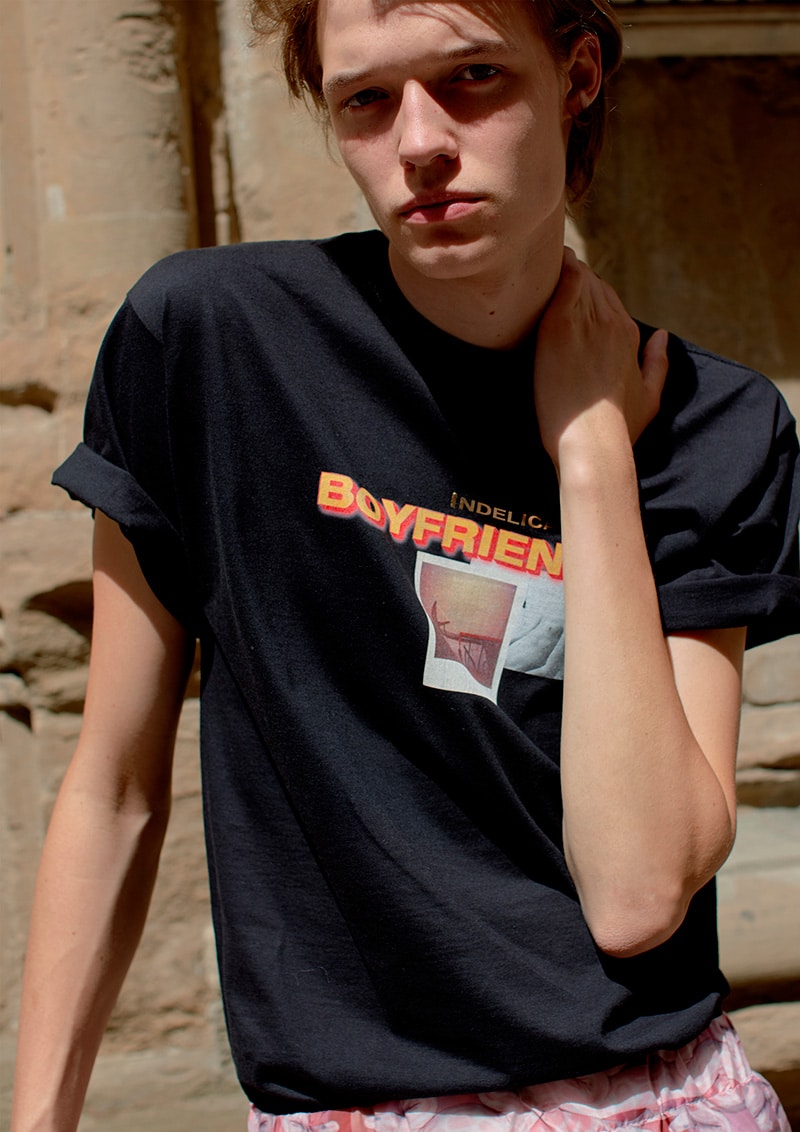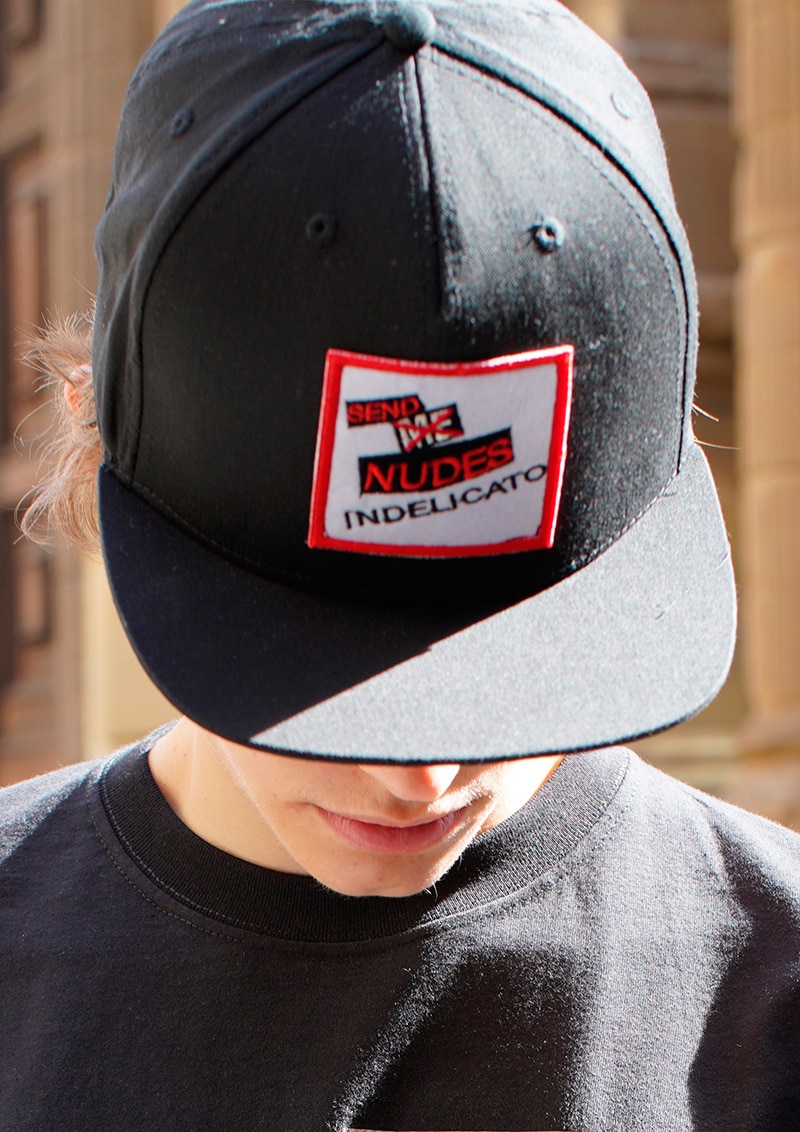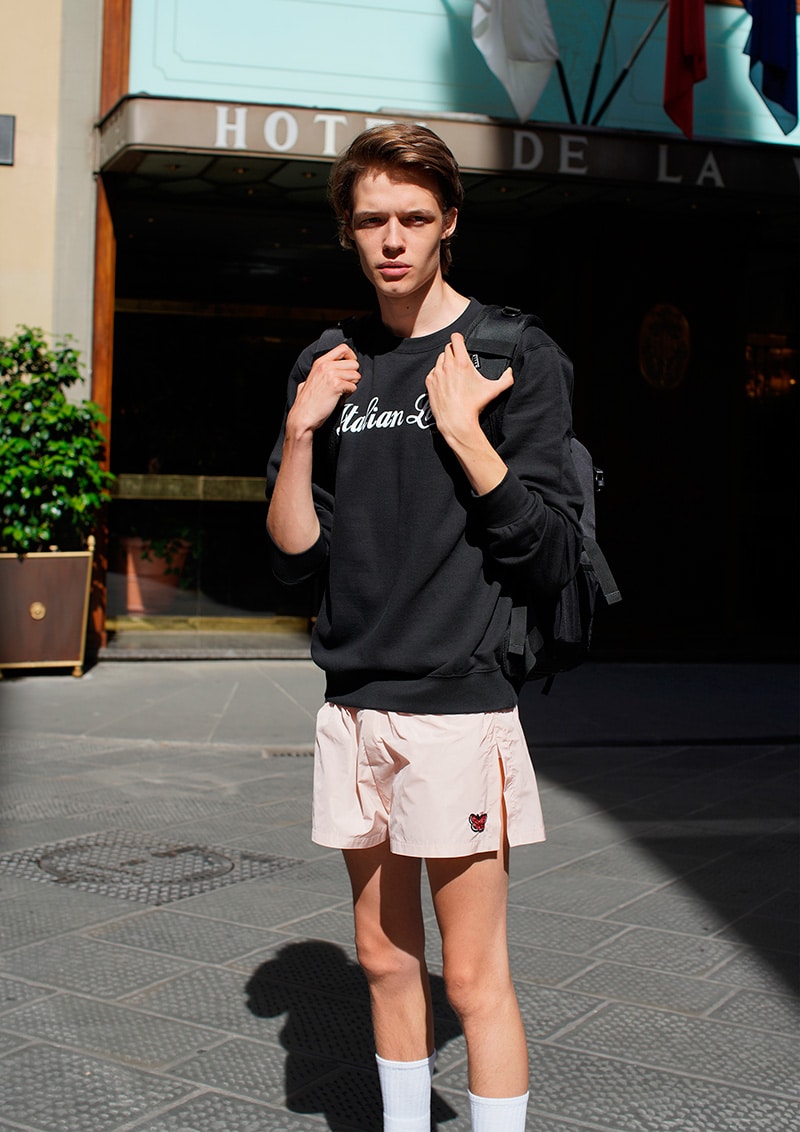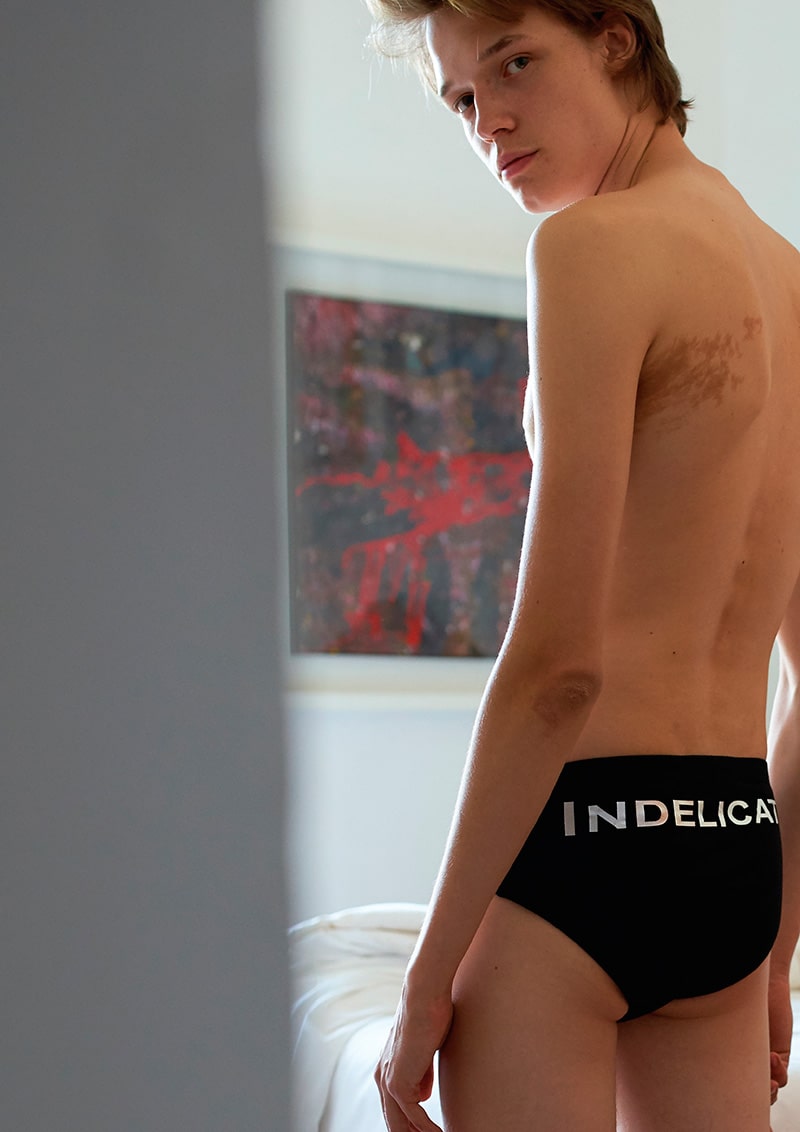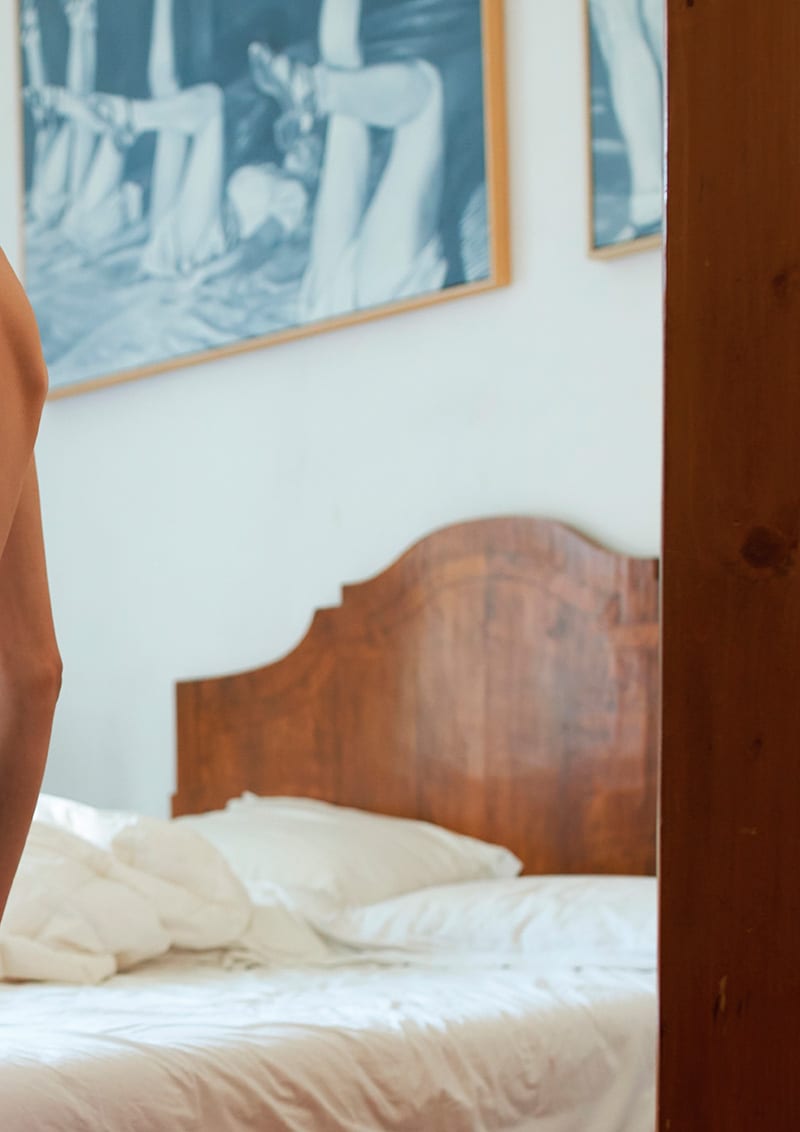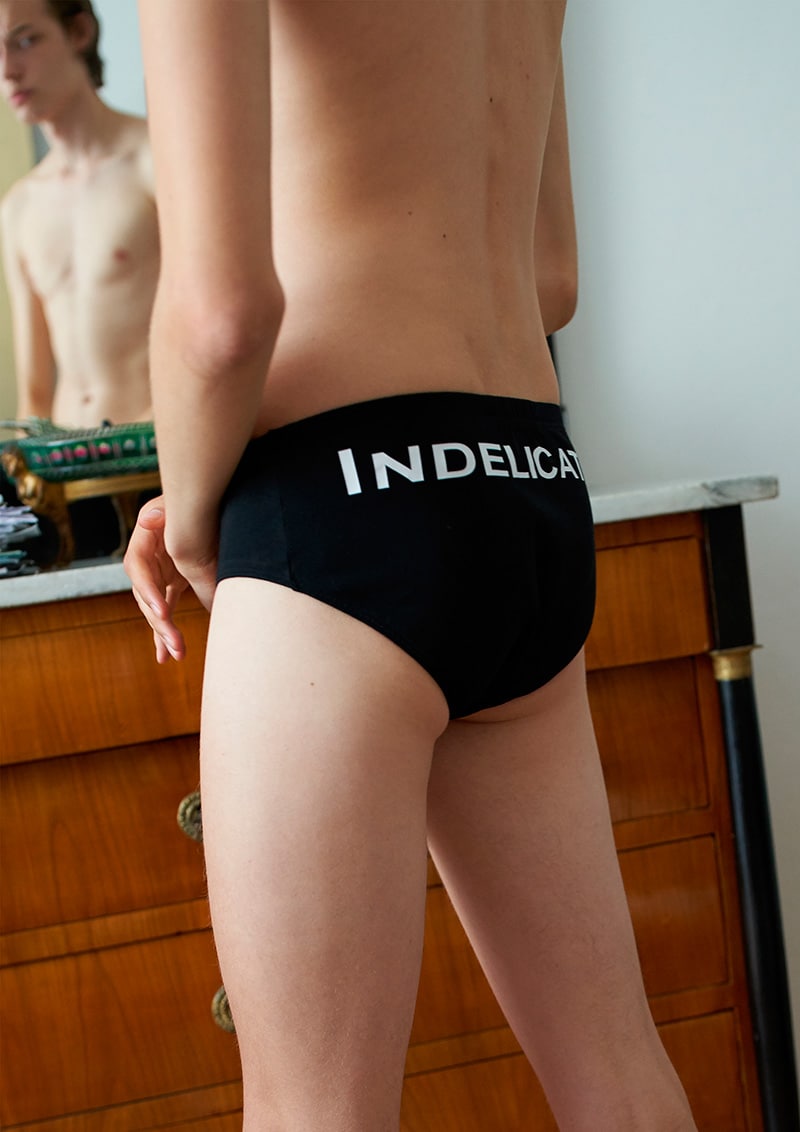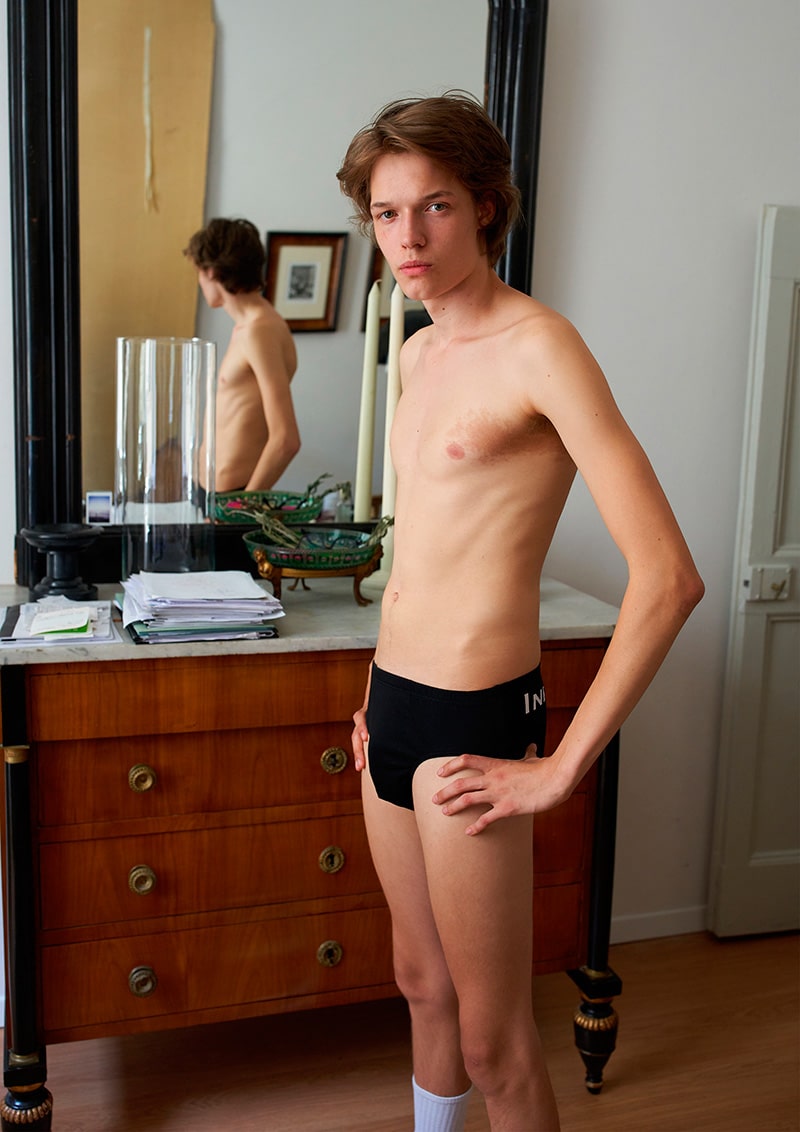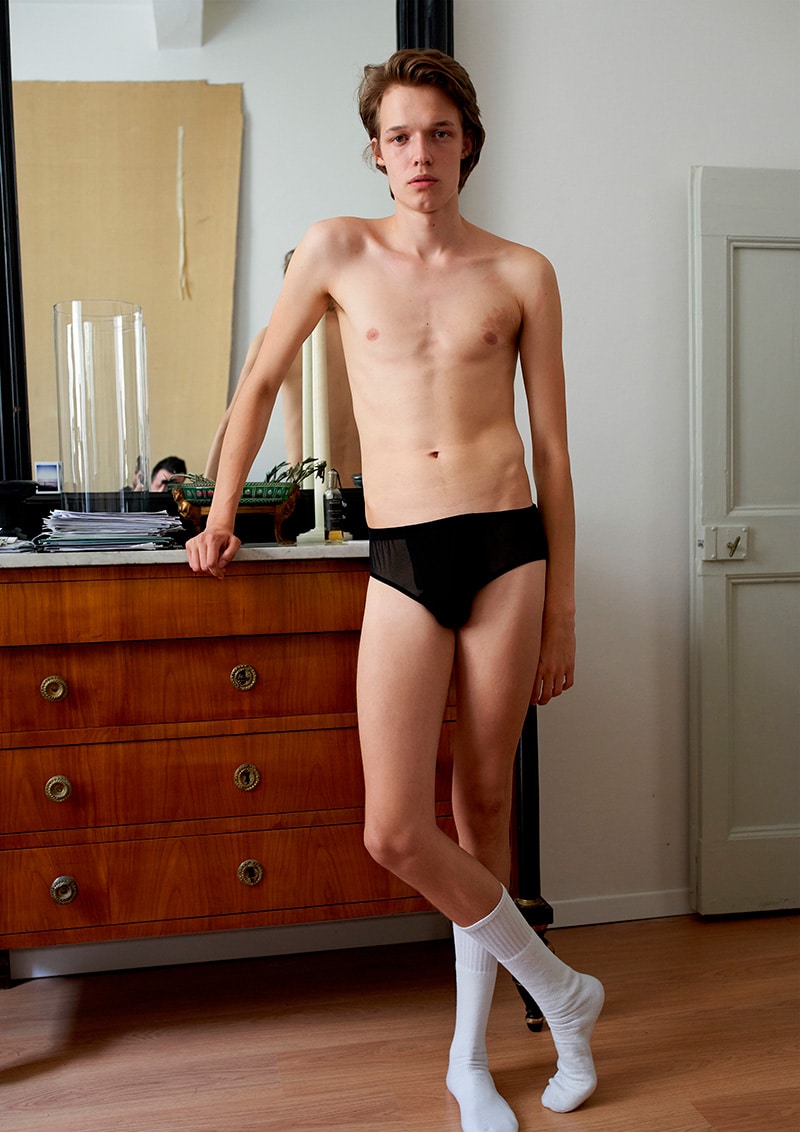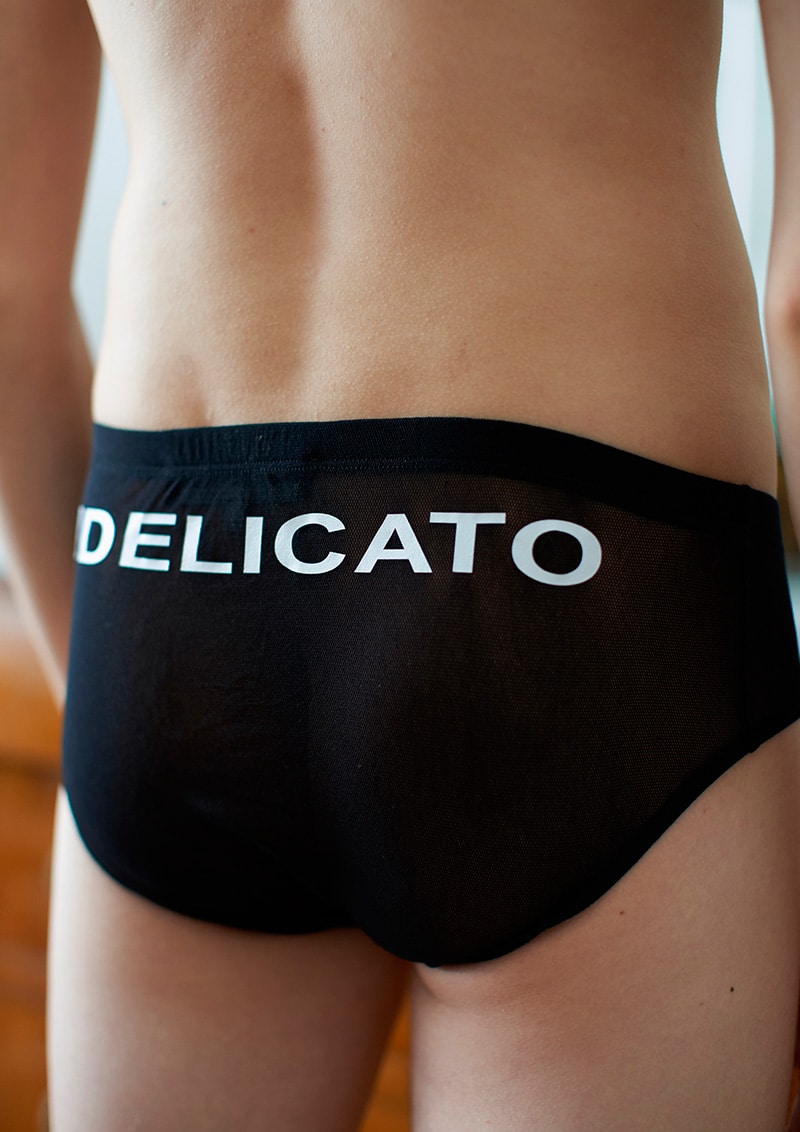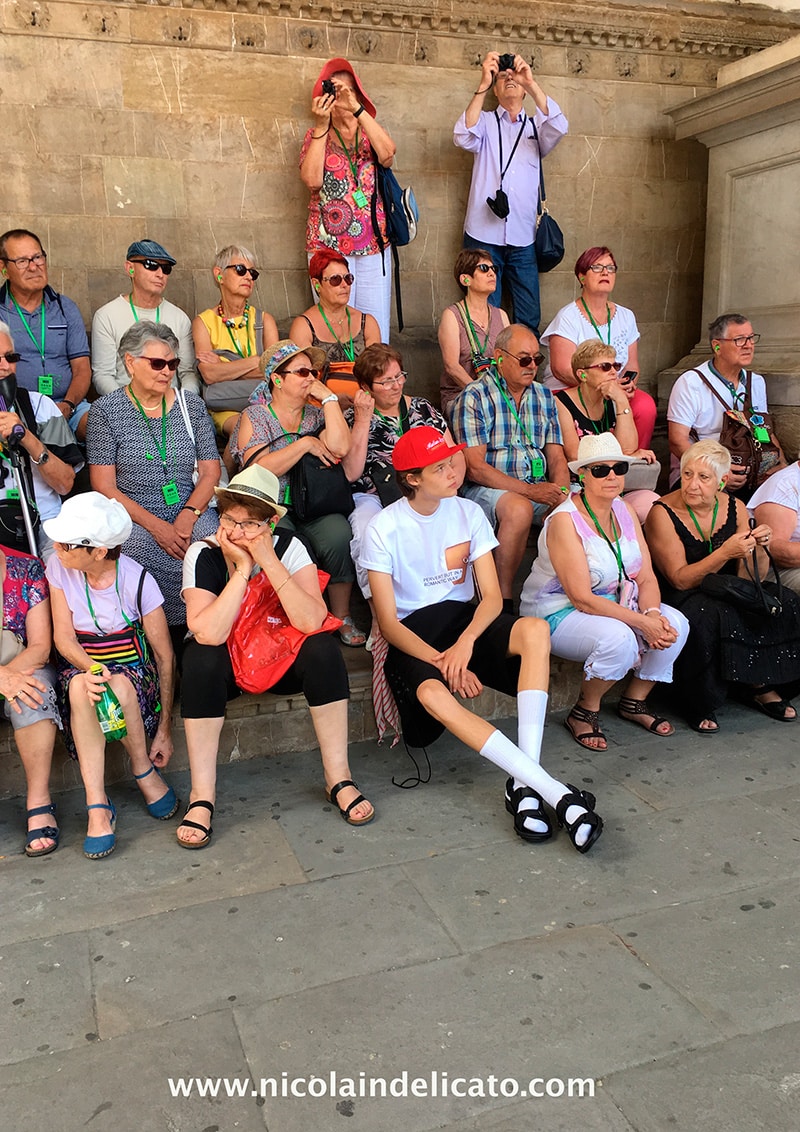 Nicola Indelicato SS19 collection finds its first inspiration from the 1953 William Wyler's movie "Vacanze Romane". The designer revivals the scenario through the story of a young boy. As in the movie, this collection covers the theme of love: a love story version 2.0, spreading around the young age, exploring and re-performing the Italian classic romance, illustrated by poplin's ruffles which reminds as well the 50's fashion.
The designer approach love with difference and modernity imagining his young romantic traveler, ending a long day of visits through museums and the city, getting in contact with the love by way of the chat universe. Here comes the new statement of the season, the illustration of the "modern summer love", "I just wanna cuddle you and kiss you and maybe fuck you……" printed on t-shirts. Faithful to Nicola Indelicato's manifesto, the core elements, sexual, historical references and overall Indelicato aesthetic are blended together.
Through this collection, we follow an updated interpretation of what would be the wardrobe of a young boy landing in Italy and how it would evolve while he discovers the Italian taste and the "Napolitano" tailoring. Therefor the choice of mixing streetwear's items as t-shirts and nylon full look, to represent the youth and the comfort needed of a tourist, and more dressed up and constructed garments.