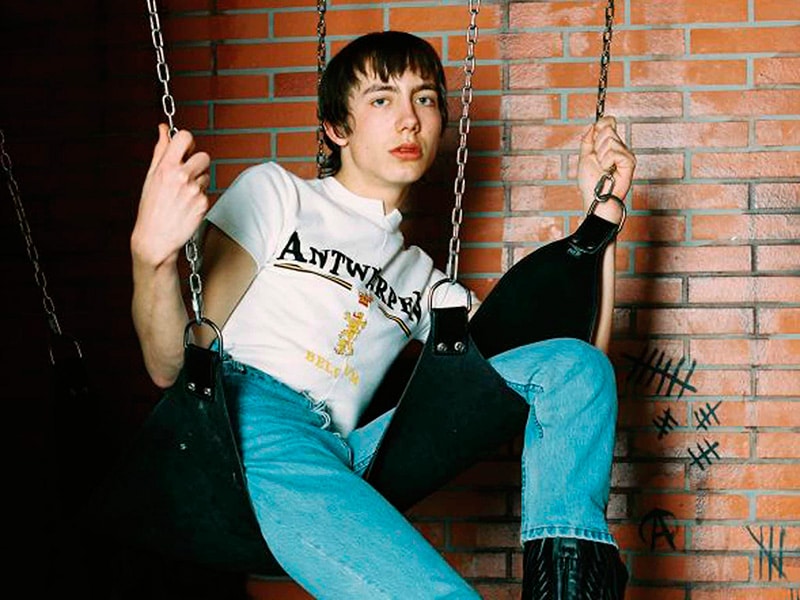 Grunge broke into Vogue in 1992 for the first time. The absolutely groundbreaking eight page editorial was shoot by Seven Meisel, while Grace Coddington curated the art direction. The editorial featured the iconic grunge look: fannels, oversized wool jupers layered over t-shirts, combat boots and beanies. That was a really brave move for the time. Punks were considered sort of outcasts and Punk itself was universally reputed "anti-fashion". Make it a fashion statement was meant to be a bad taste joke for most of fashion insiders at the time. Thought it was a success.
The very first designer who came out with a grunge inspired collection was Jean Paul Gaultier in 1994 with his "Les Tatouages" runway show. From that time on, fashion never really stopped to be inspired by grunge aesthetic.
Today things have gone far from that point. Grunge is no more just an inspiration, although is taking roots and becoming a proper movement. What we could call "New Grunge" is changing the rules of fashion game.
Gosha Rubchinskiy the russian post-soviet designer is a case in point. His widespread popularity is growing constantly. Everybody from journalists, bloggers and other fashion insiders to fashion fans and customers seem to love his grungy approach to street-wear. Also Demna Gvasalia, head of the collective Vetements, recently made a sensation with his super-successful collections. His rough, visceral, trashy, but also ironic and smart style hit Paris fashion week like an earthquake.
However, there are also a lot of less known but still interesting brands that can cope with their most famous competitors. The Parisian brand Faith Connexion is the perfect example. Born in a creative laboratory, the brand lives from the constant collaboration of designers, stylists, artists, print makers and photographers working all together.
Another good example is the Los Angeles based brand Enfants Riches Déprimés. The American punk-couture label mix hand made with a strong street attitude. The brand, such as his creator Henri Alexander Levy is shrouded in mystery. Very few information can be found about him or his collections over the internet and this can only make the charm of the brand grow. At last there is the talented Manchester young designer Val Kristopher.
His first collection gravitate around the re-work of vintage clothes, transformed into unique pieces making use of prints, cuts and burns with a very peculiar taste.
If we have to investigate the reasons behind the resounding success of this movement, that is not even a self-conscious movement( not yet at least) the reasons have to be found in the search for individuality.
People, especially the new generations of fashion consumers, are done with traditional fashion.
They search for something loud, that can distinguish them from the mass, something that requires a developed sense of taste to be fully understood. Most of this clothing could be considered ugly, by typical standards and that's what make them so desirable and appealing: the attempt to seem uncaring about beauty. New Grunge brands play a lot with bad taste. They are trying to subvert the concept of beauty itself. Giving the impression that you don't care about being cool, is what makes you absolutely cool. This is always been an unwritten law of style. That's the main reason why ill-fitted clothes, cheap-looking fabrics, awful colors and destroyed fannels are taking place of nice suits, shoes and flashy jewels.
This phenomenon just moved the first steps of what can be one of the most relevant changes in fashion history. The trigger is already pulled.