Meet Daniel Solomei, the new face from Elite Milano, shot by Leonardo Bornati and styled by Daniele Umberto Maria Pellegrinetti, in exclusive for Fucking Young! Online.
FUCKING YOUNG! – What is one thing people may be surprised to find out about you?
Daniel Solomei – One thing that people are surprised to hear from me is that I'm scared of small dogs, especially of chihuahua. I find it hilarious in a way, but it's probably something natural- as elephants are terrified by mice.
FY! – What do you see yourself doing after your modelling career?
DS – To be honest, I don't know yet what I see myself as when I finish with the modelling career, but one thing I know for sure is that I would prefer to work in the same environment- Fashion.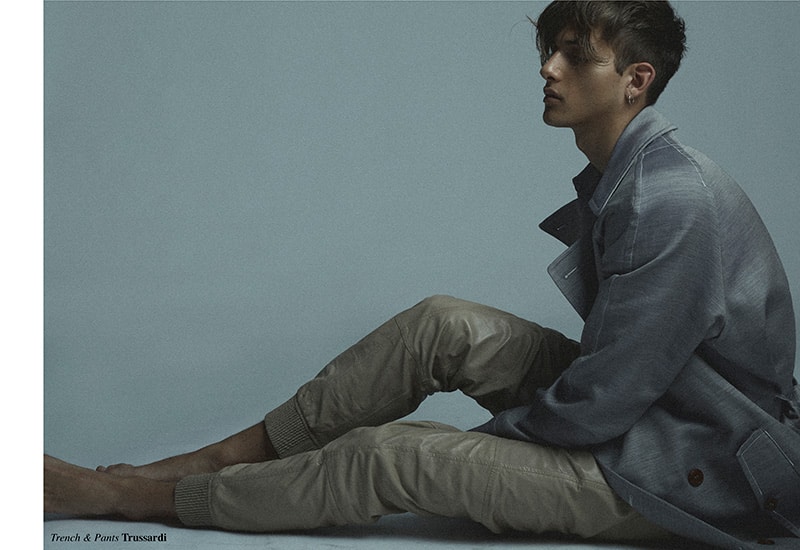 FY! – If you never needed to work again, what would you spend your time doing?
DS – Well… I'd party day and night! LOL
FY! – Describe your idea of a perfect day:
DS – My perfect day would start with a nice shower, a nice huge breakfast, after which the rest of the day I'd spend time with my friends.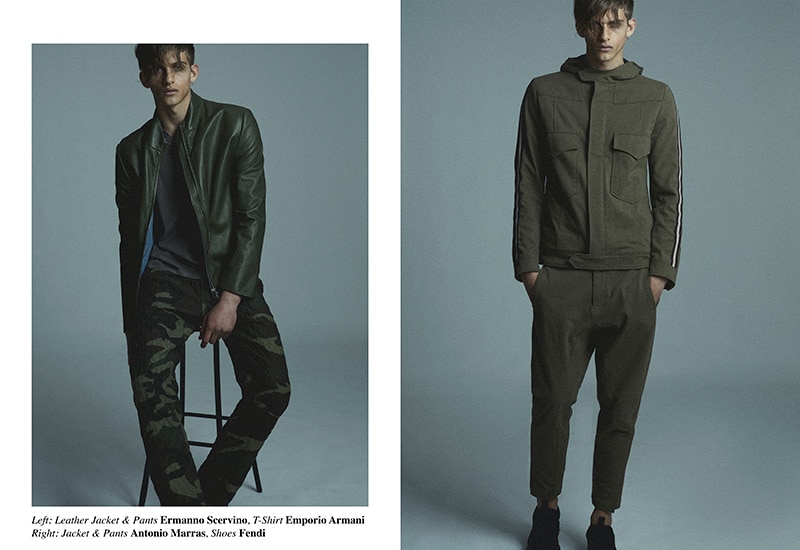 FY! – What are you really good at?
DS – I believe I am a good cook, as my friends always ask me to cook for them. I also think I am a very good friend. People can rely on me, and I will always be there for my friends, no matter the time or distance.
FY! – What's one subject you could talk about for at least 5 minutes?
DS – I could spend an entire day talking about motorcycles. From my point of view, they are one of the best invention people could even think about. I see them as masterpieces.
FY! – What were you doing before modelling and do you miss it?
DS – As every boy of my age, I was going to school and after sitting behind a desk I was trying to understand what the teacher was talking about. Do I miss it??… Well, honestly, I do miss it sometimes.
FY! – What were you like as a child?
DS – When I was a child I was very sociable,and friendly. Every time I was alone- my best friends were my toys. I used to talk to them and imagine their replies, as they were real people. This fact explains why I love being in company all the time.
FY! – What is FUCKING YOUNG! for you?
DS – Wild freedom!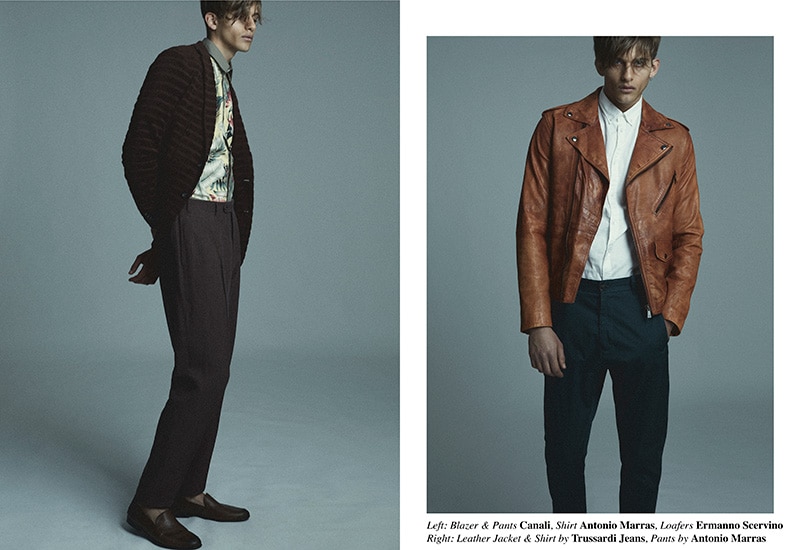 Photographer: Leonardo Bornati
Art Director: Luca Imbimbo
Fashion Editor: Daniele Umberto Maria Pellegrinetti
MUAH: Ettore Merendino
Photographer Assistant: Veronica Benedetti
Editor Assistant: Simone Rutigliano
Fashion Assistants: Diletta Rossi & Lucrezia Trevisan