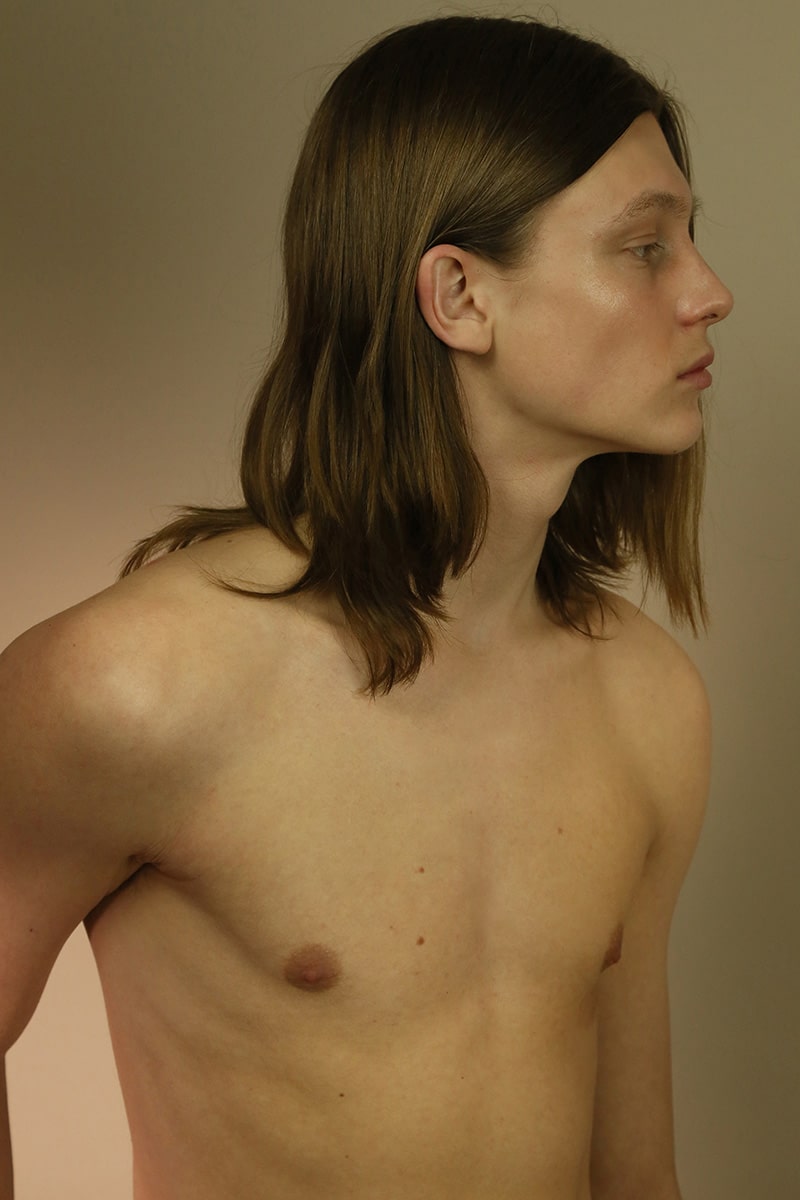 Name? Carl Johan Hedin.
Age? 21.
Hometown? Båstad, Sweden.
Best thing about/to do in your hometown? Really nothing special to do in Båstad, it's a sad place.
How did you get into modeling? I got scouted via Instagram by my mother agency (Diva Models) about a year ago when I lived in France.
What would you be doing if you weren't modeling? Probably I would be working in some grocery store to save up money for traveling, that's what I used to do.
Were you interested in fashion before you started modeling? I have a friend (I used to hang out with) who studied fashion/design; for her exam project, they held a fashion show and she asked me if I wanted to walk and I agreed. I kinda liked it!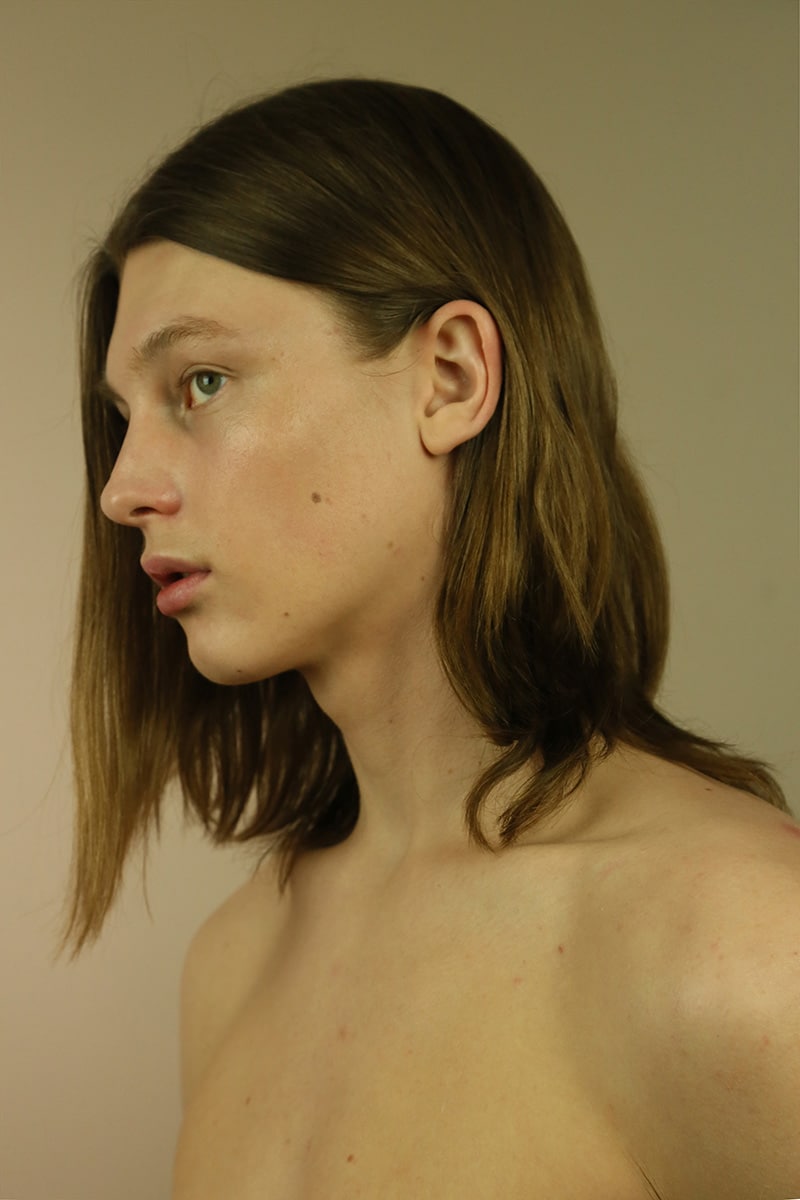 Favorite designers or clothing brands? Hood By Air and Comme Des Garçon.
Tell us something about your style: Kind of a 70's era style, I would say.
Most loved possession in your wardrobe? My dad's Simpel Minds t-shirt, from 1987.
How long does it take you to get ready each day/grooming regime? It depends if I'm stressed or not, but I usually sleep until the last minute, then I'm stressed.
What are you most looking forward to being a model? Traveling and meeting new interesting people. Favorite models? Victor Haisch.
Most spontaneous/difficult/strange thing you've ever done? Start with modeling, probably.
What do you do in your spare time? I watch series, read books and socialize with people around me.
How often do you exercise/play sport? I don't exercise!
What sport do you like doing? Skiing and BMX.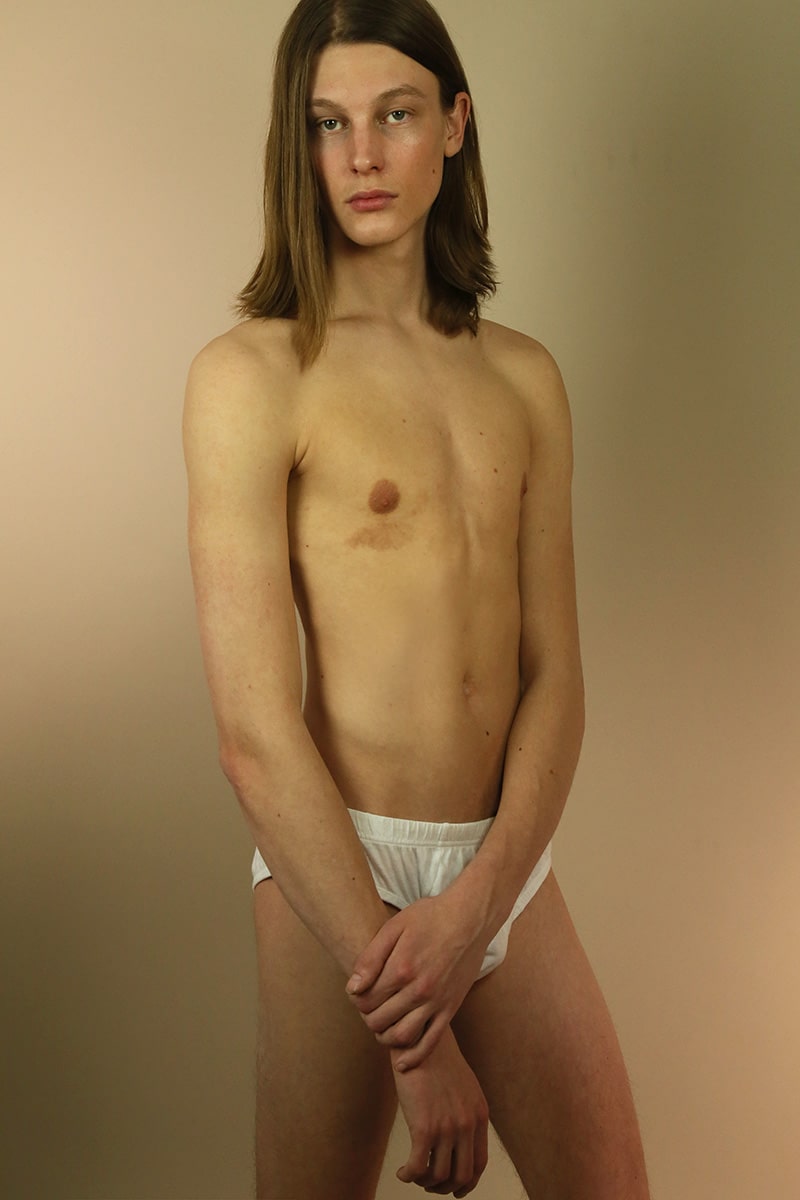 Favorite music/band? I listen to a lot of different music genres; everything, from Arca to David Bowie. Recently, I've been listening to a Japanese jazz musician called Shigeo Sekito.
Most played song in your playlist? Atmosphere – Joy Division.
Favorite movie? Princess Mononoke – Hayao Miyazaki.
Favorite book? Just everything by J. R. R. Tolkien.
Describe yourself in 3 words: Caring. Kind. Energetic.
Last but not least, if you were an animal, which one would you be? A sloth.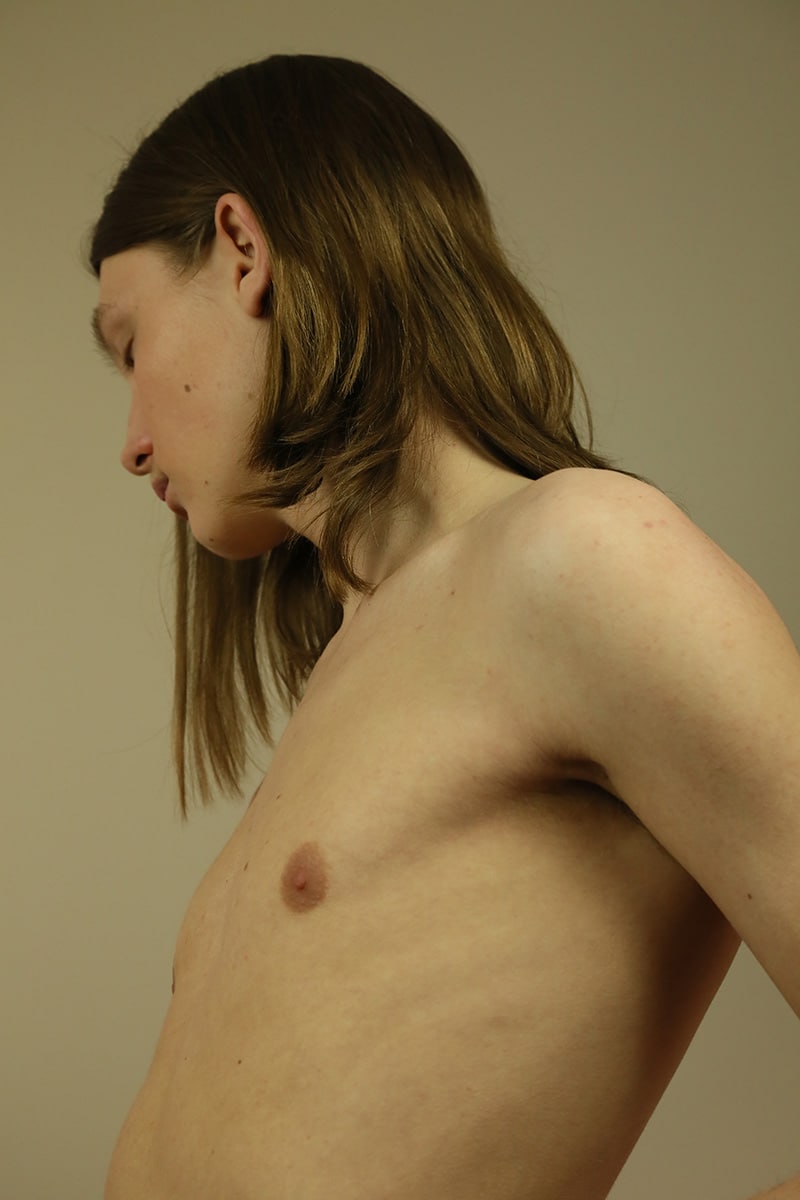 Model: Carl Johan Hedin @Brave Model Management
Interview: Jacopo Mainini Bandera
Photographer: Attilio Cusani
MUAH: Ildana Khalitova