Form follows function. Under this short but clear concept, the Bauhaus school emerged in Germany right after the First World War in an ambience of renovation and freshness where everything was to be done and everyone wanted to do so and try better, push harder, go edgier, leading to an era of innovation in architecture and design and becoming one of the major influences in the XXth century design. And that was exactly 100 years ago. Impressive as that is, Vienna-bred NEUBAU Eyewear is now launching Walter & Wassily, a limited edition of sunglasses inspired by the epicness of Bauhaus.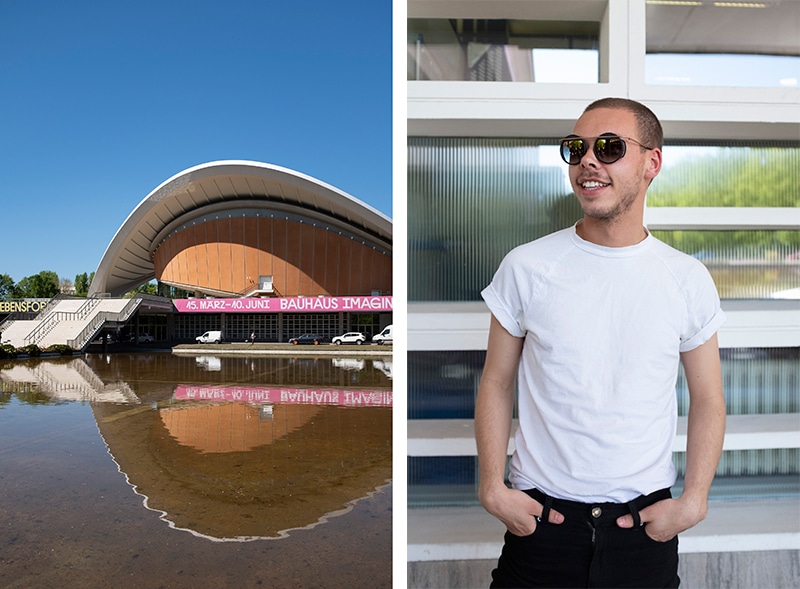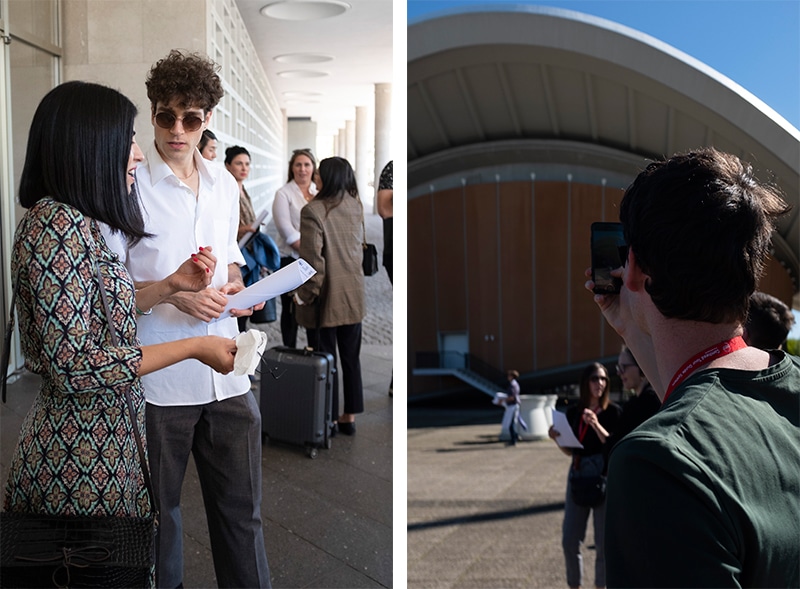 "Walter Gropius and Wassily Kandinsky", clears up Roland Keplinger, Head of Design, "as Walter was the founder of Bauhaus and Wassily one of the teachers and an internationally acclaimed artist". We are in Berlin, hectic and beautiful Berlin, where this story is taking place. From the window we see grey and pink and crème-coloured buildings, all following this feeling of being aware of their shape and function, and beyond that and staring at us: the impressive amount of design, avant-garde shops and a vibe of edgy freshness, bold choices and unique lifestyles that gather in this city. NEUBAU has taken the place to reflect what the collection is about, so we head to the Haus der Kulturen der Welt, where we see an exhibition about the Bauhaus and we learn a couple of things: that the school was born in 1919 and closed in 1933 due to the Nazi government, and that it applauded any kind of design choice driven by universalism.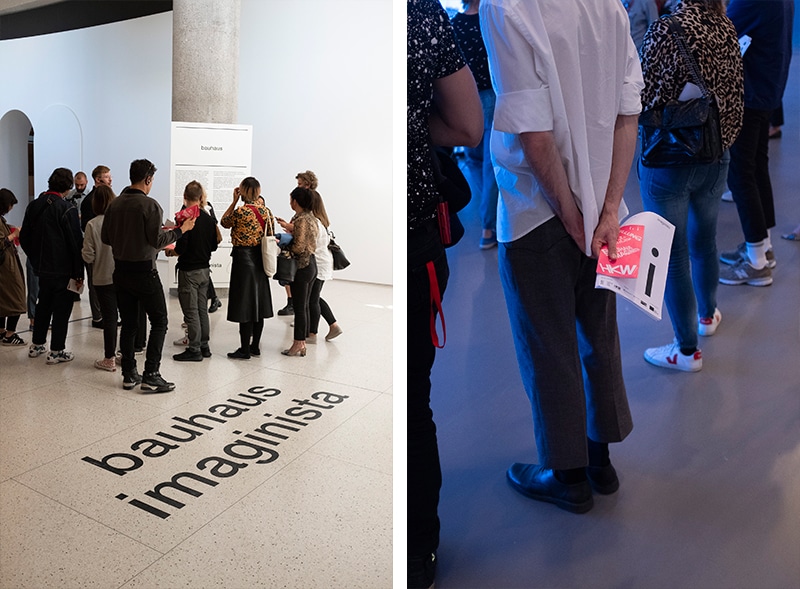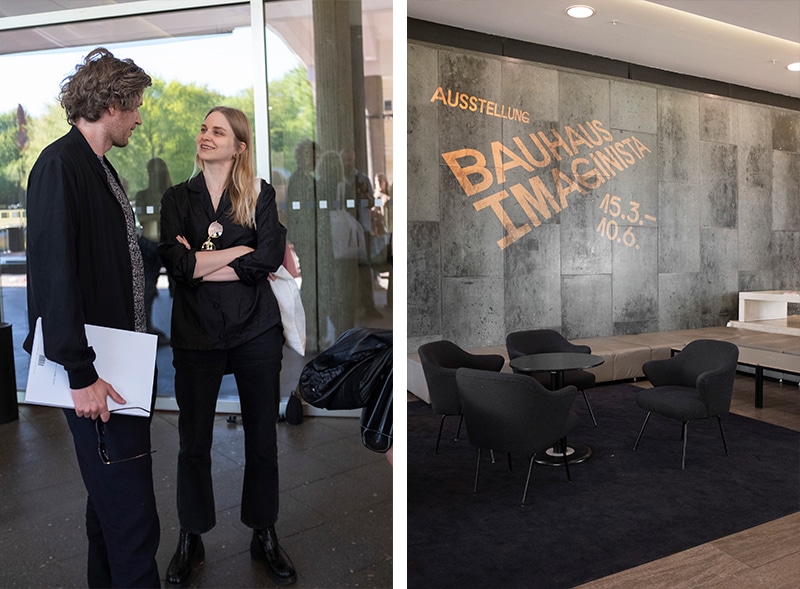 But how did all this translate into a collection? "We had a creative workshop and both the design team and the brand team agreed on the Bauhaus anniversary. We had our story", says Daniel Liktor, the global brand director. And the glasses certainly match that: available in three colours, and made in titanium, they follow NEUBAU's sustainable policies but go a bit further, as the brand was previously going for a softer line. "It's edgier now, yes. What we do designwise is more outstanding so people recognize the brand easier and the rest benefits a lot.", keeps saying Daniel. The glasses are quite unique indeed, as they mix a very obvious rounded shape with straight lines, "that suit every face", adds Roland. "These are our PR pieces.", explains Daniel. The spirit of Bauhaus seems like a good partner, as the artsier proposal has got them the 2019 Red Dot Award for product design. As we keep talking, it is time to move again and we are taken to a secret location.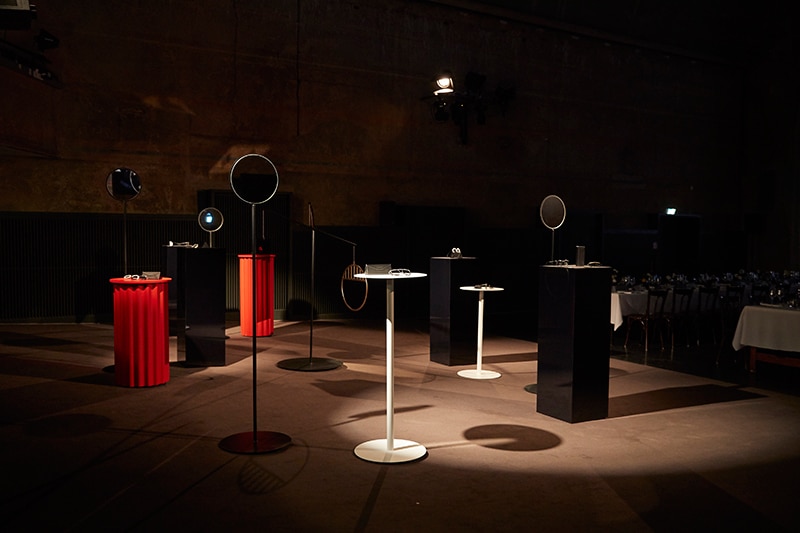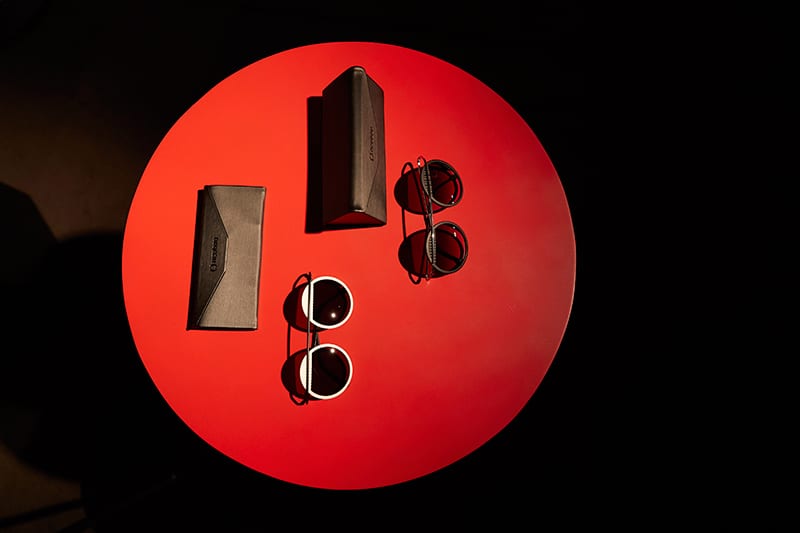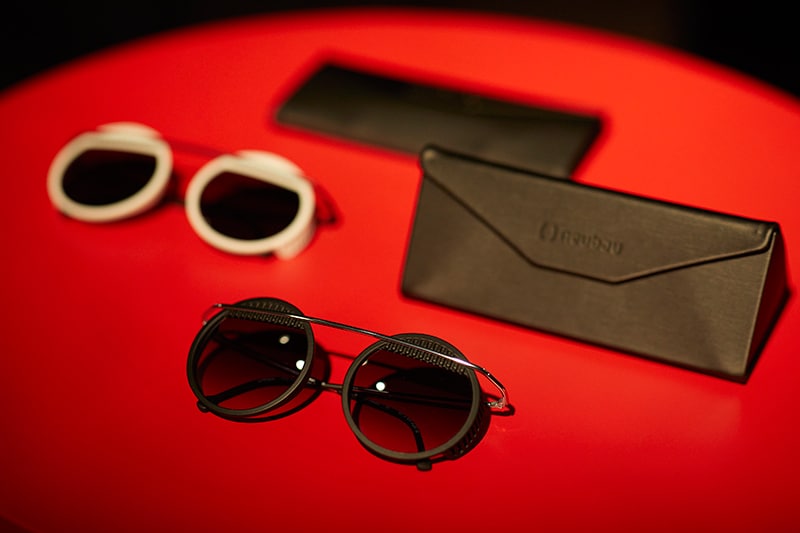 Shortly after, we are in Theater in Delphi, this silent movie cinema built in 1929 that is emanating stories, secret conversations, art in every form finding its way in the place. A giant mobile is held on the stage and a man is playing the piano while we have a look at the glasses. I can picture the energy: design, art, innovation, Liza Minnelli in Cabaret, Berlin between wars and experiencing the calm before the storm. As we have dinner, a singer comes by and gives us the song to sing along. "We will add more unique styles in the future", Roland tells me during the conversation. That is an interesting twist, as the glasses are indeed recognizable. Around us, people are trying them on and seeing themselves in circle-shaped mirrors, covering the faces in black and yellow and white as the night takes the city and it is finally time to leave. "Bauhaus was also known for their amazing parties, as they spent weeks preparing them", someone explains, while we are leaving the place and catch face to face with Berlin at night.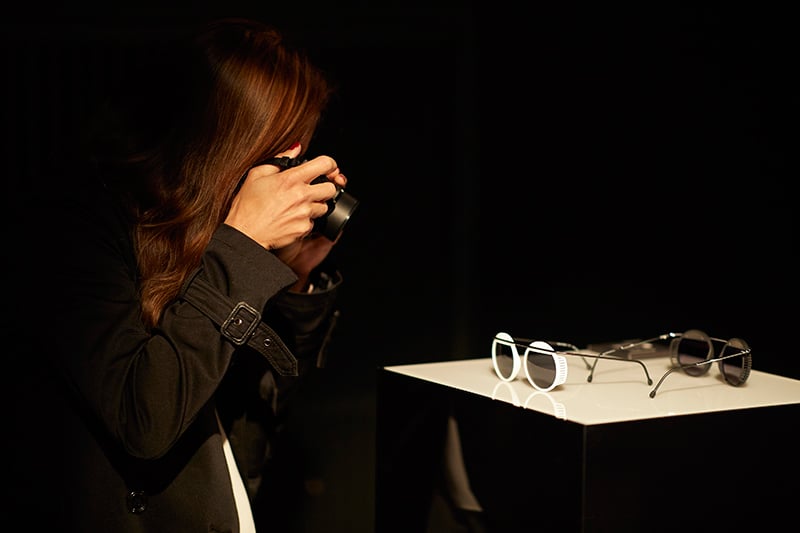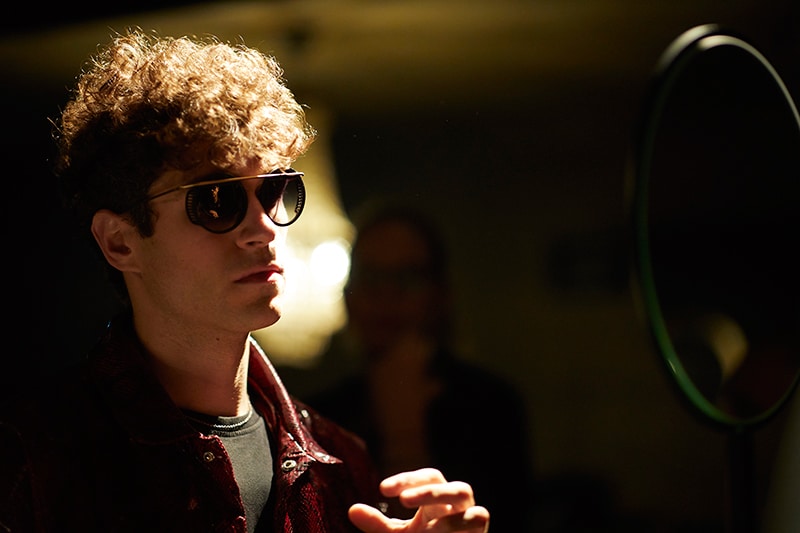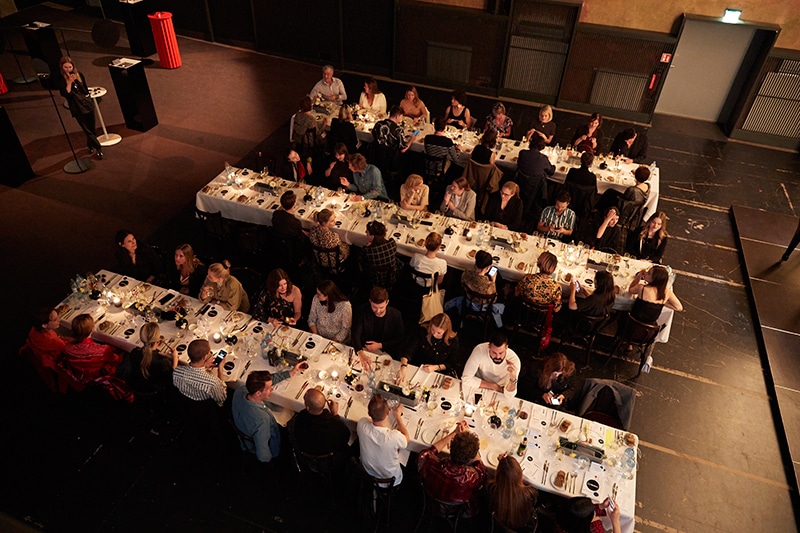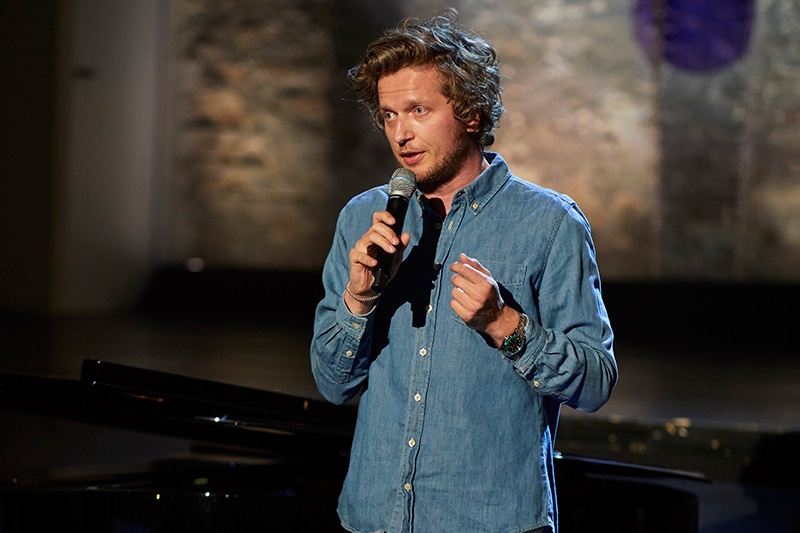 Daniel Liktor, global brand director of NEUBAU EYEWEAR
"We like to make these special editions about a certain topic, not about the brand", says Daniel, when I ask them if there will be more coming, the one for 2020 being on the making already. But before that, we have Bauhaus, Walter & Wassily, Berlin at night, a wild yet perfectly functional design surrounding us. So we listen and feel the story.