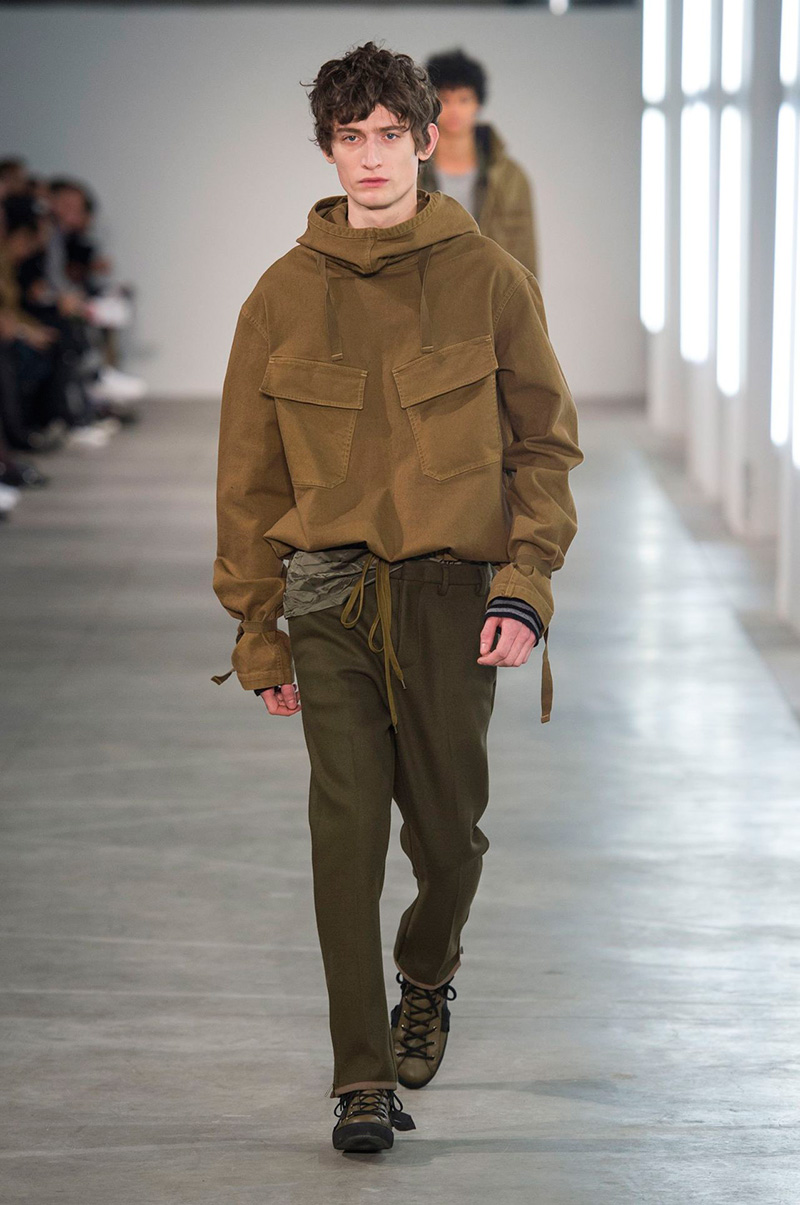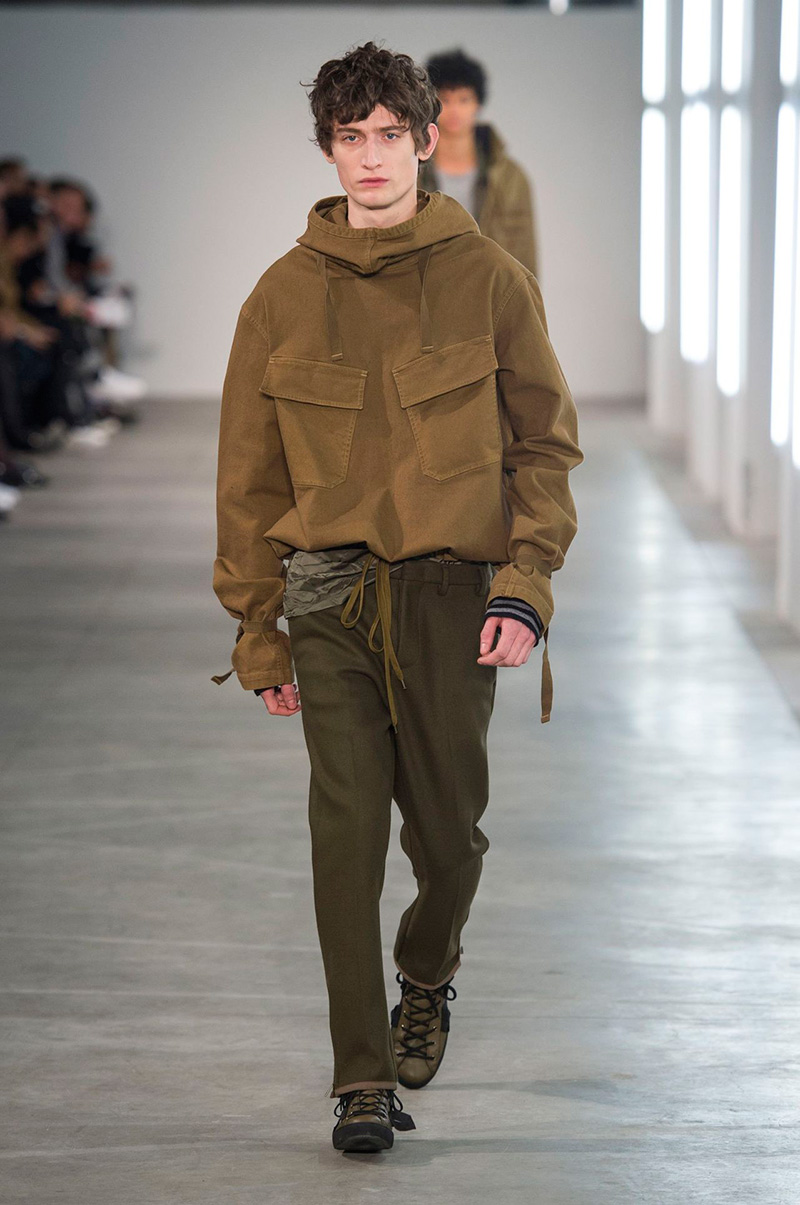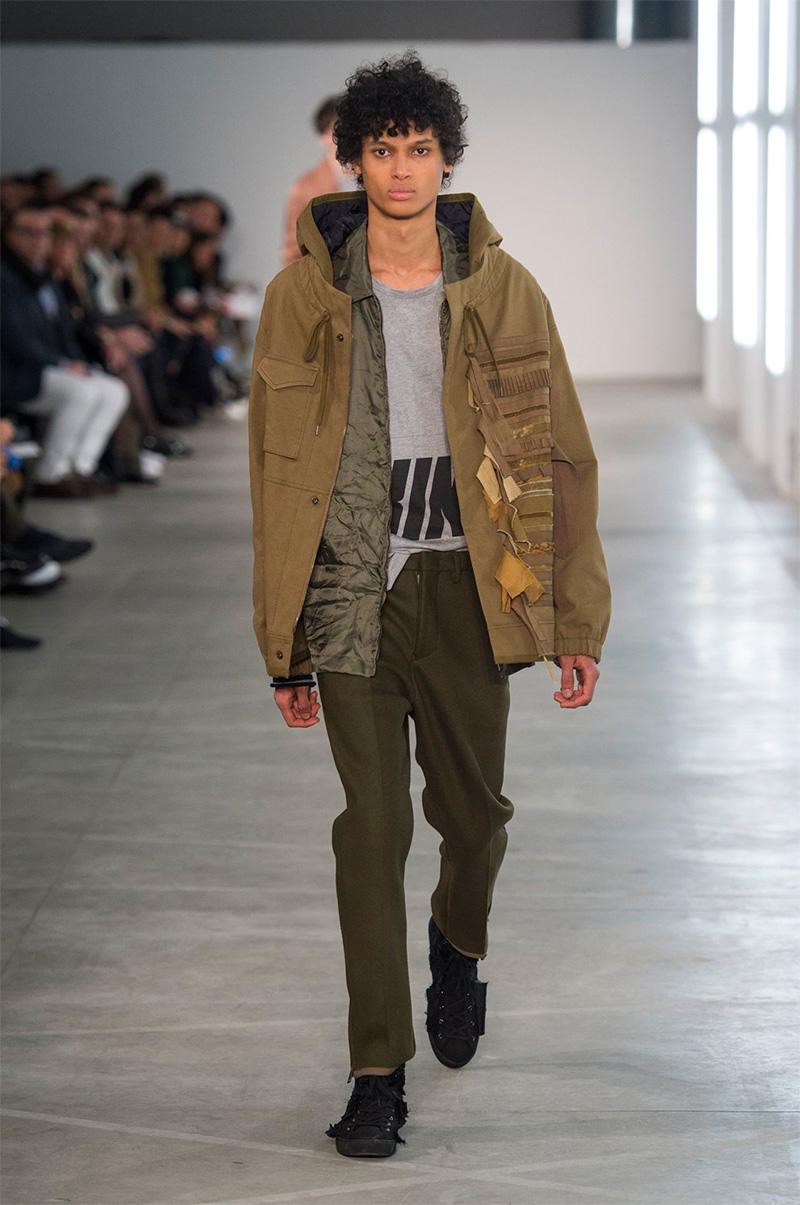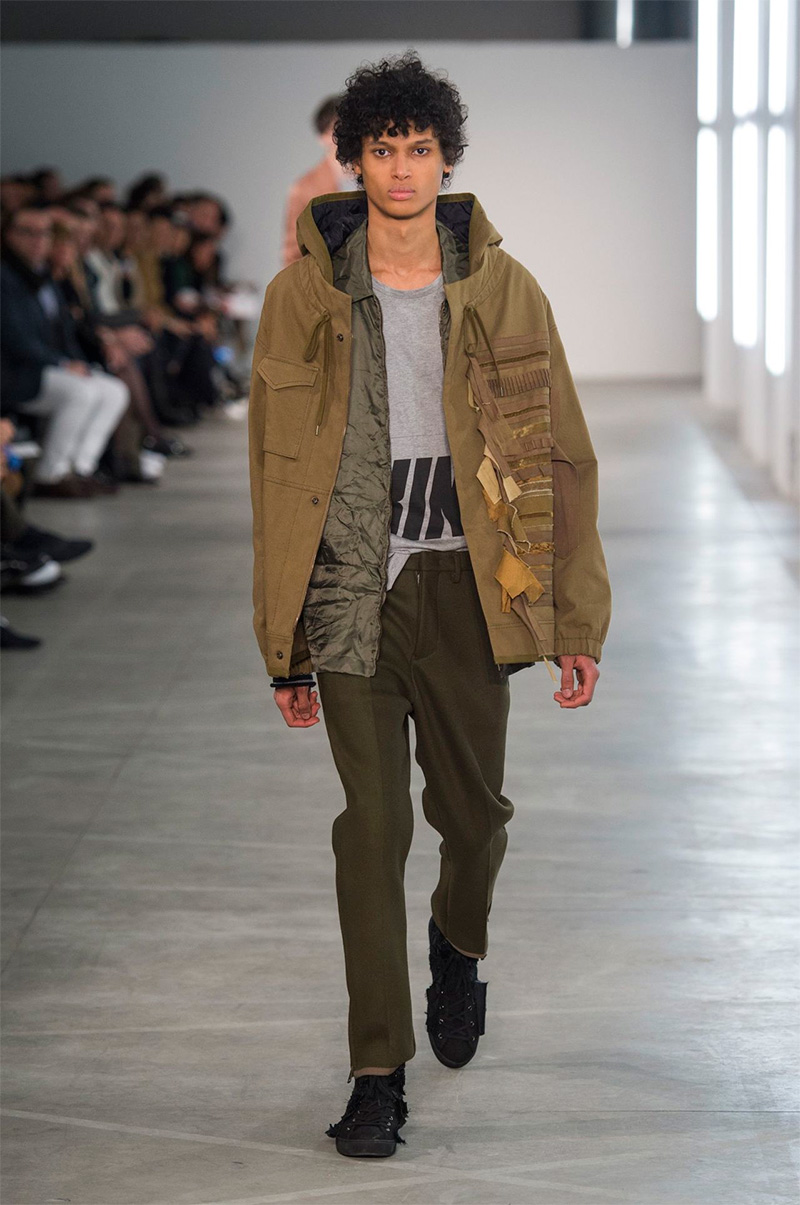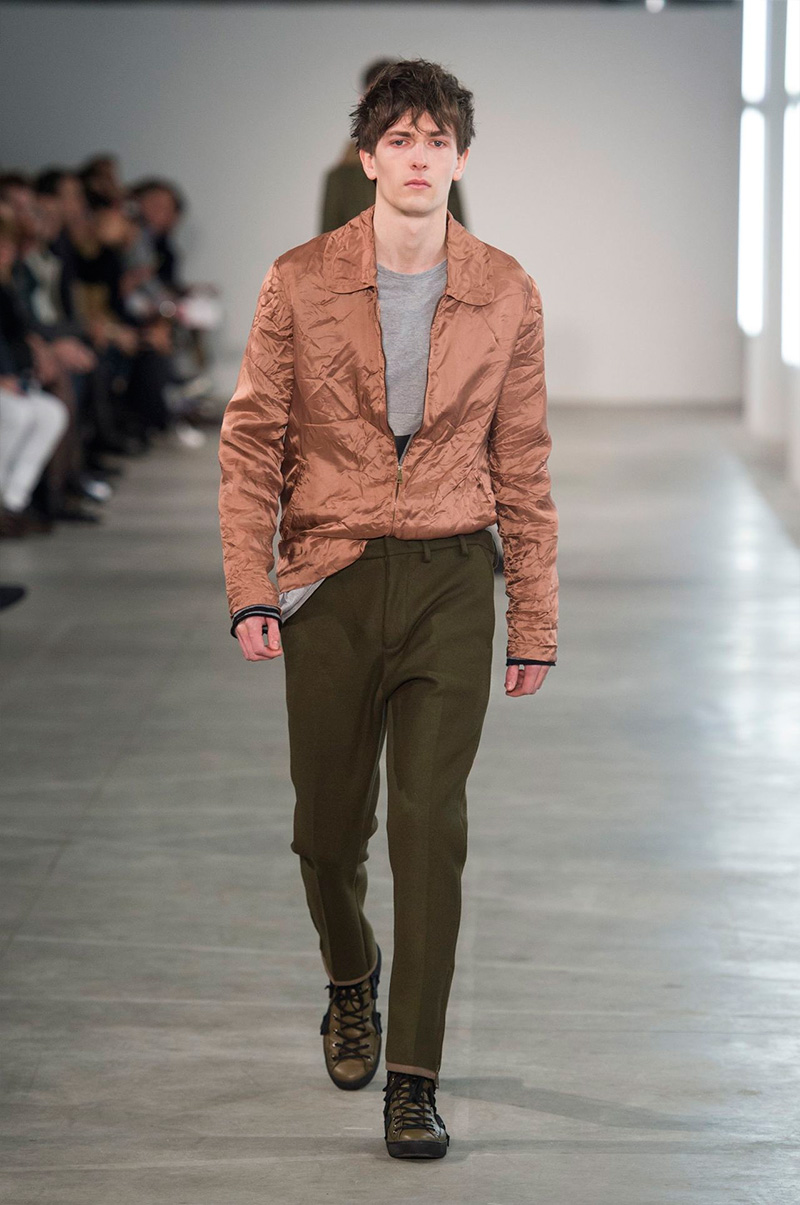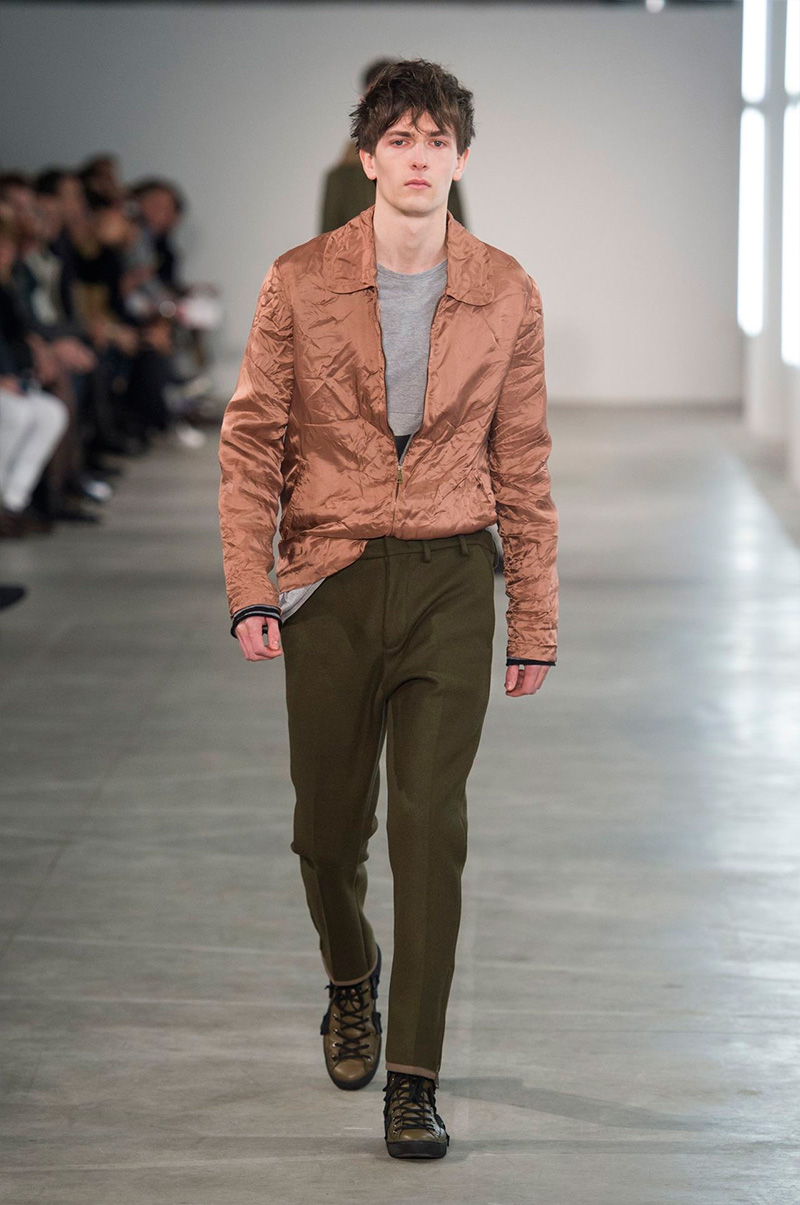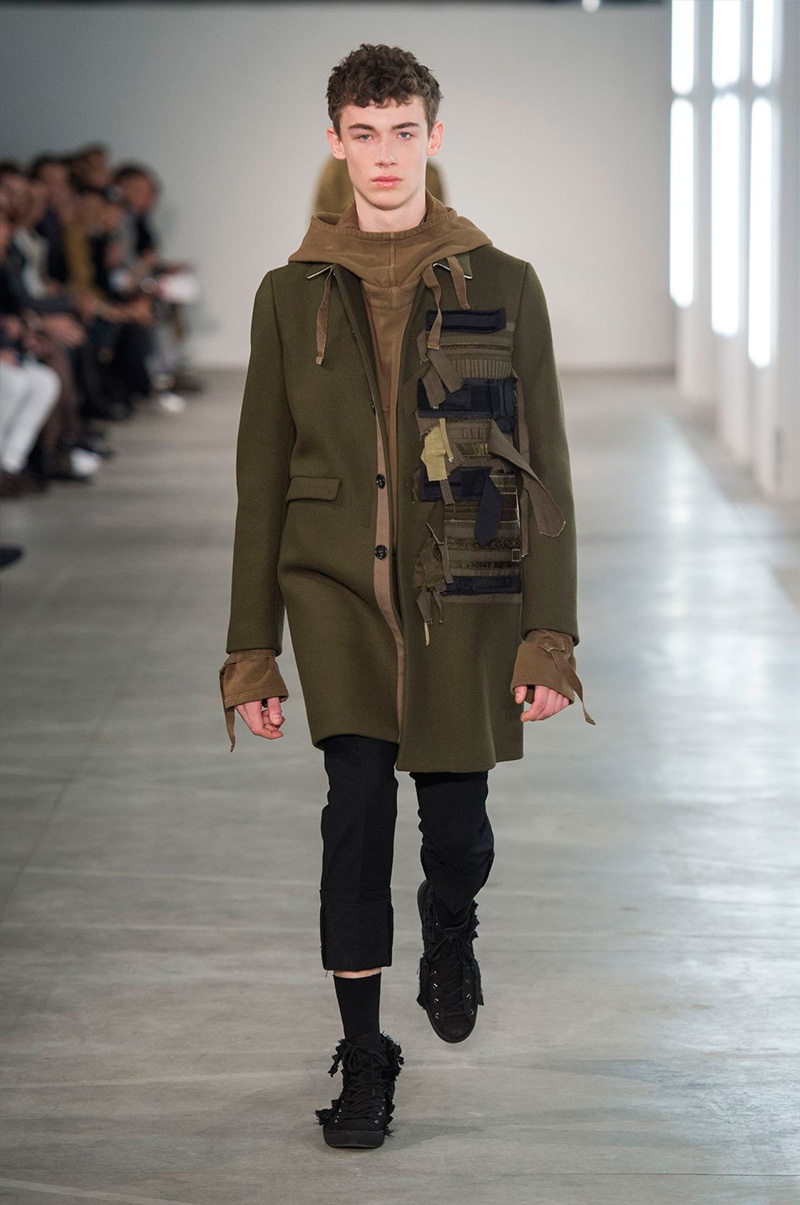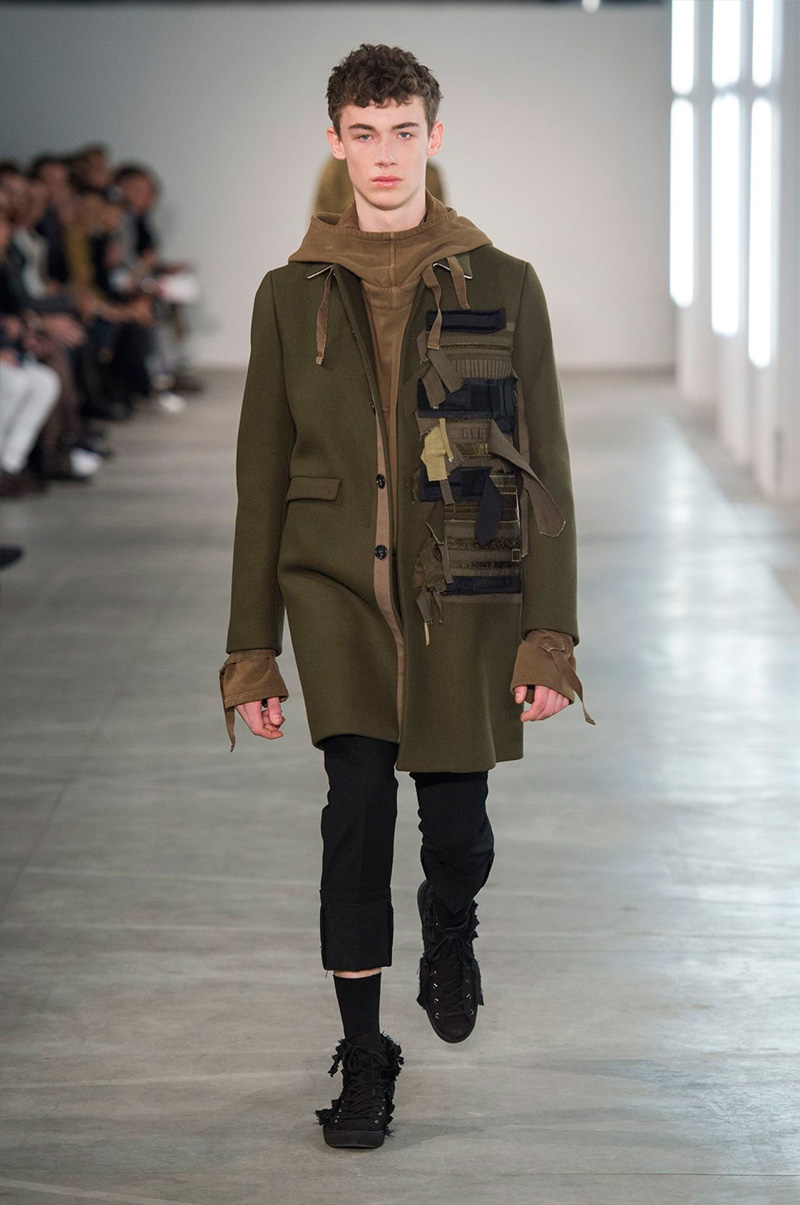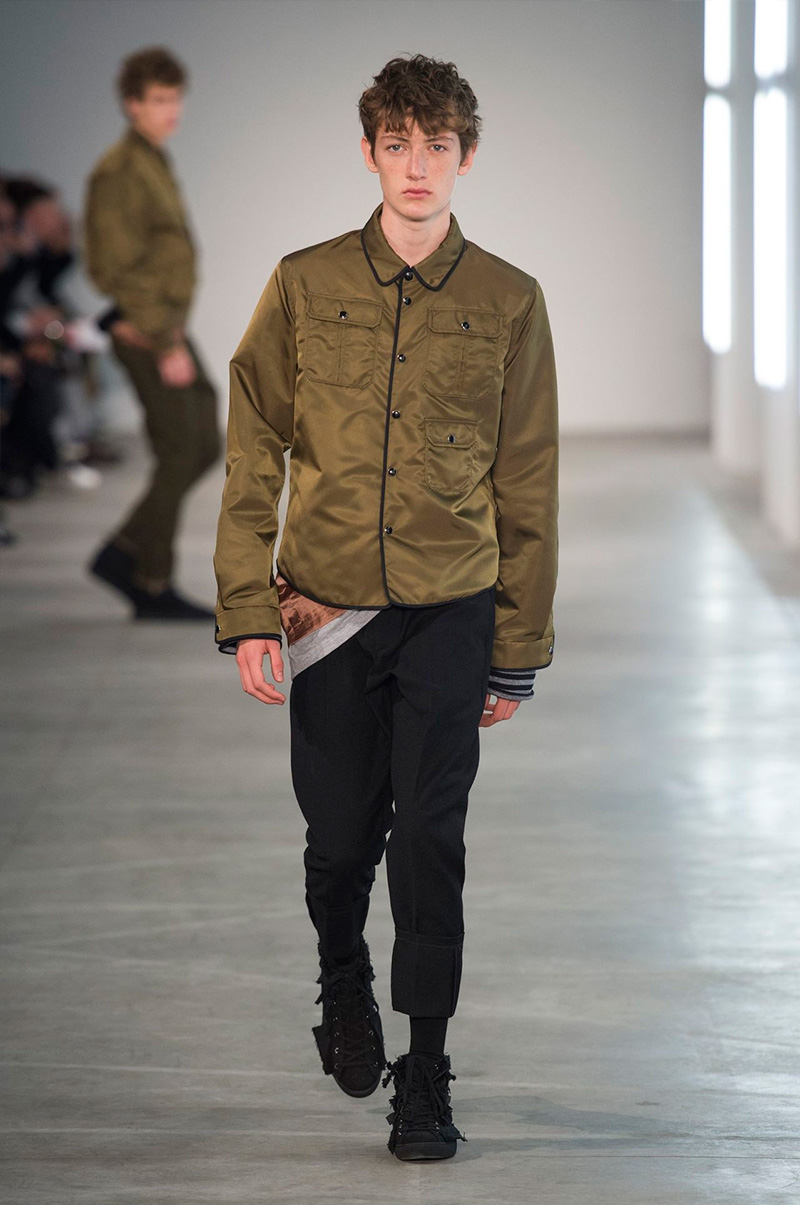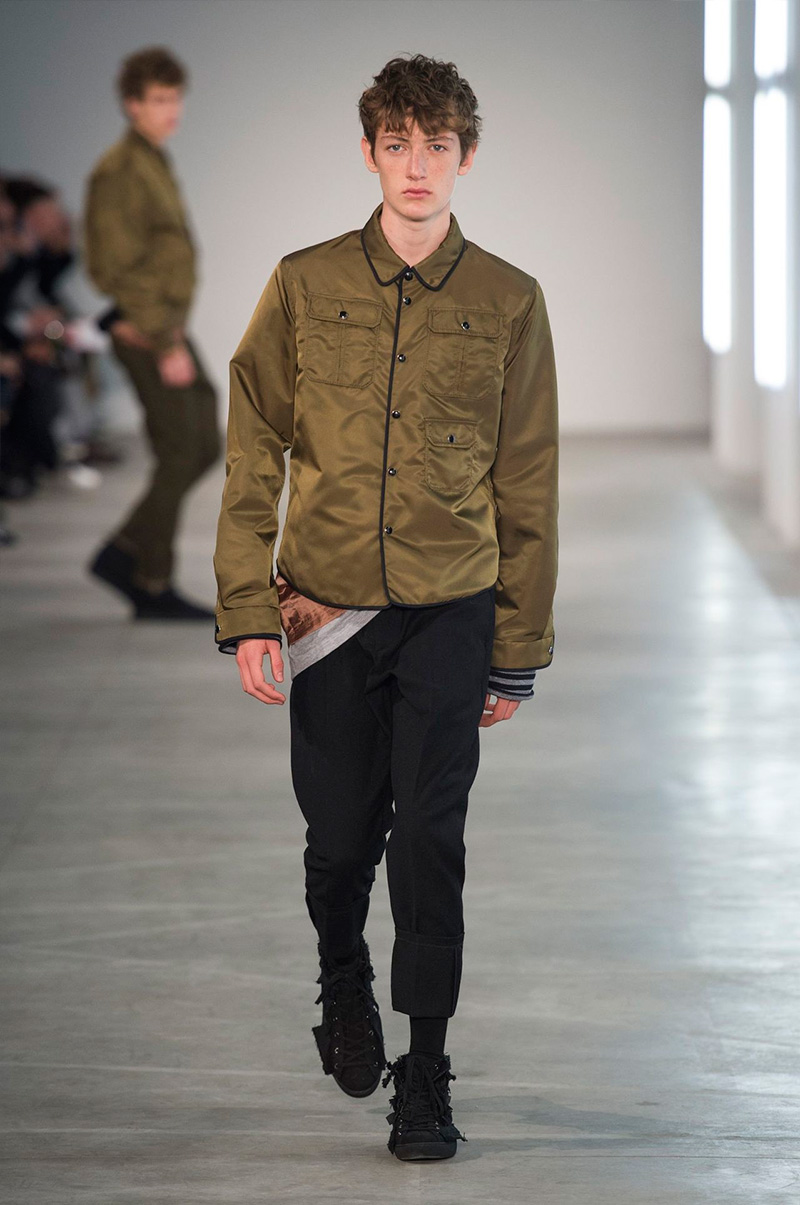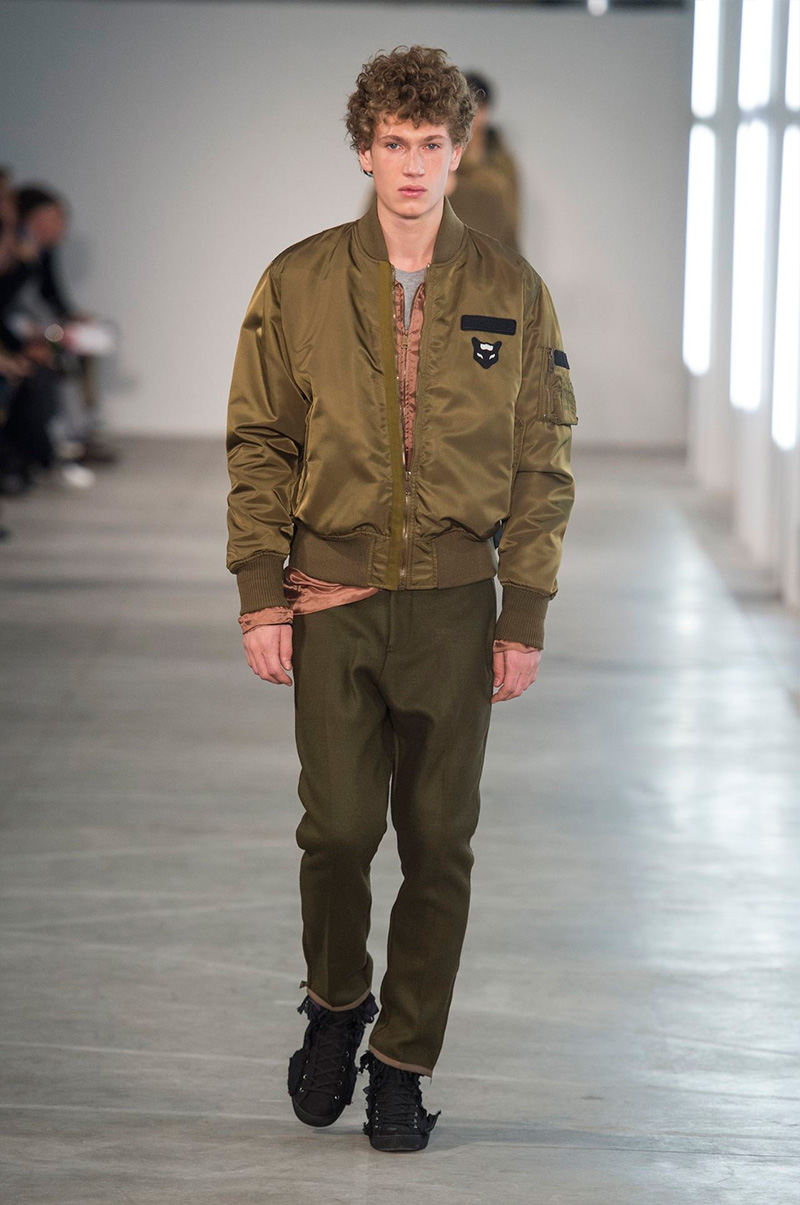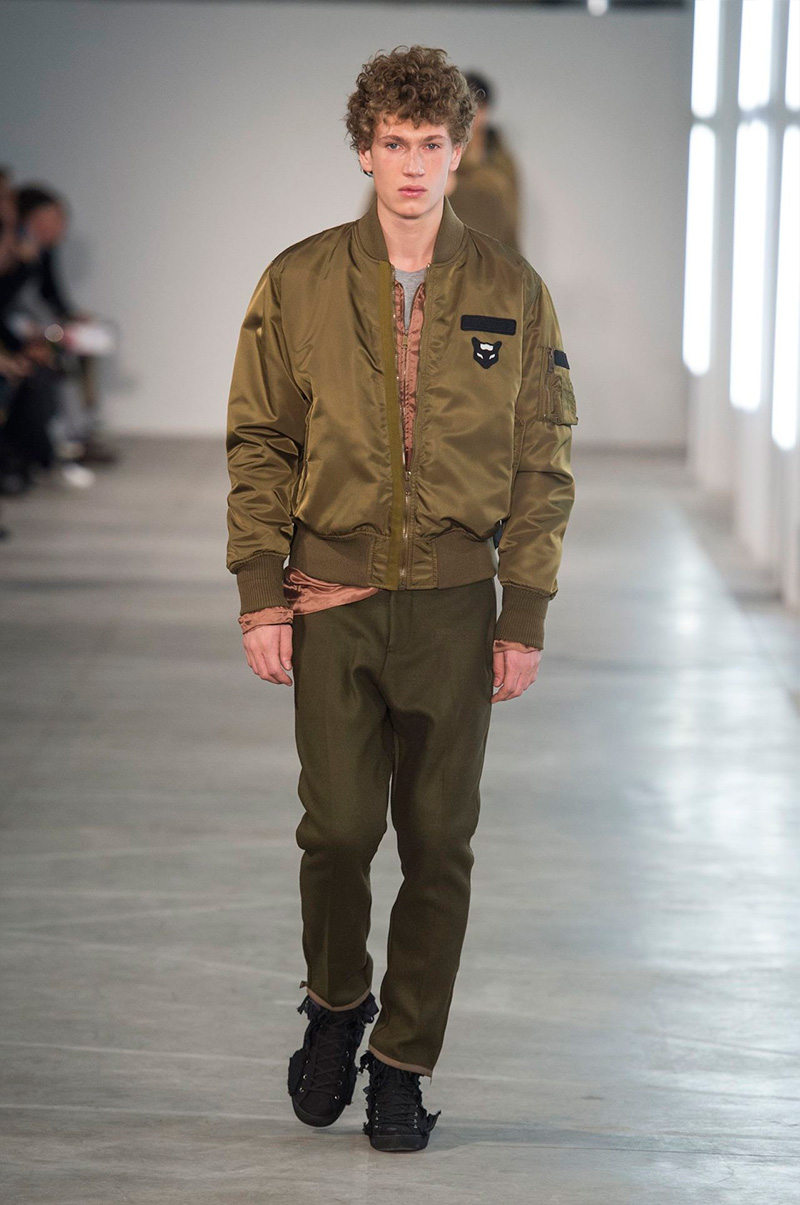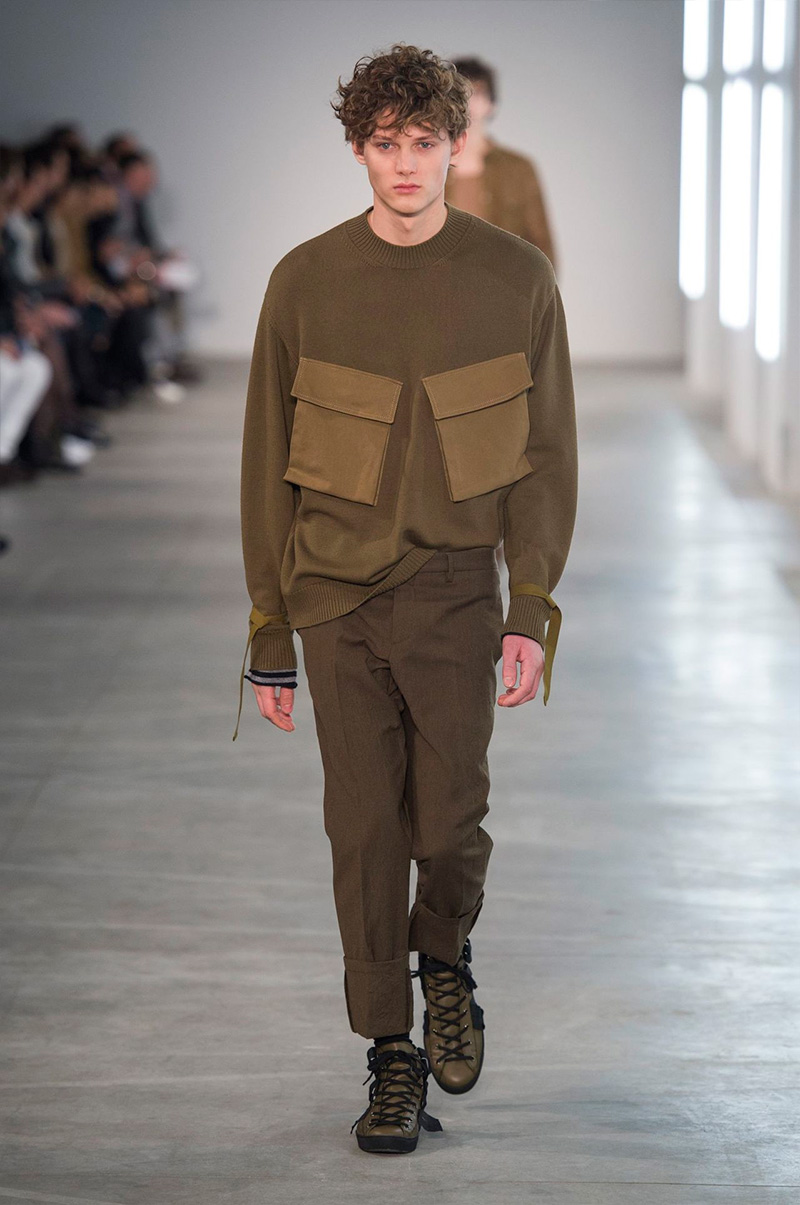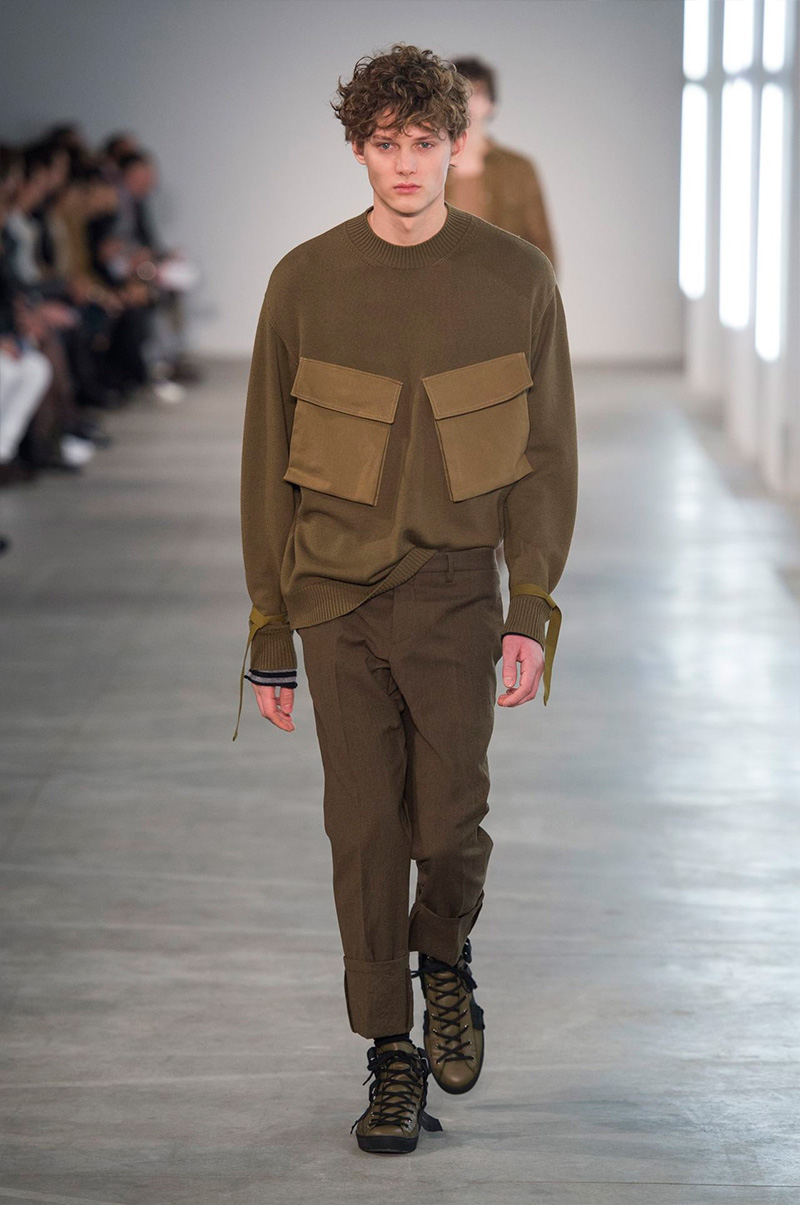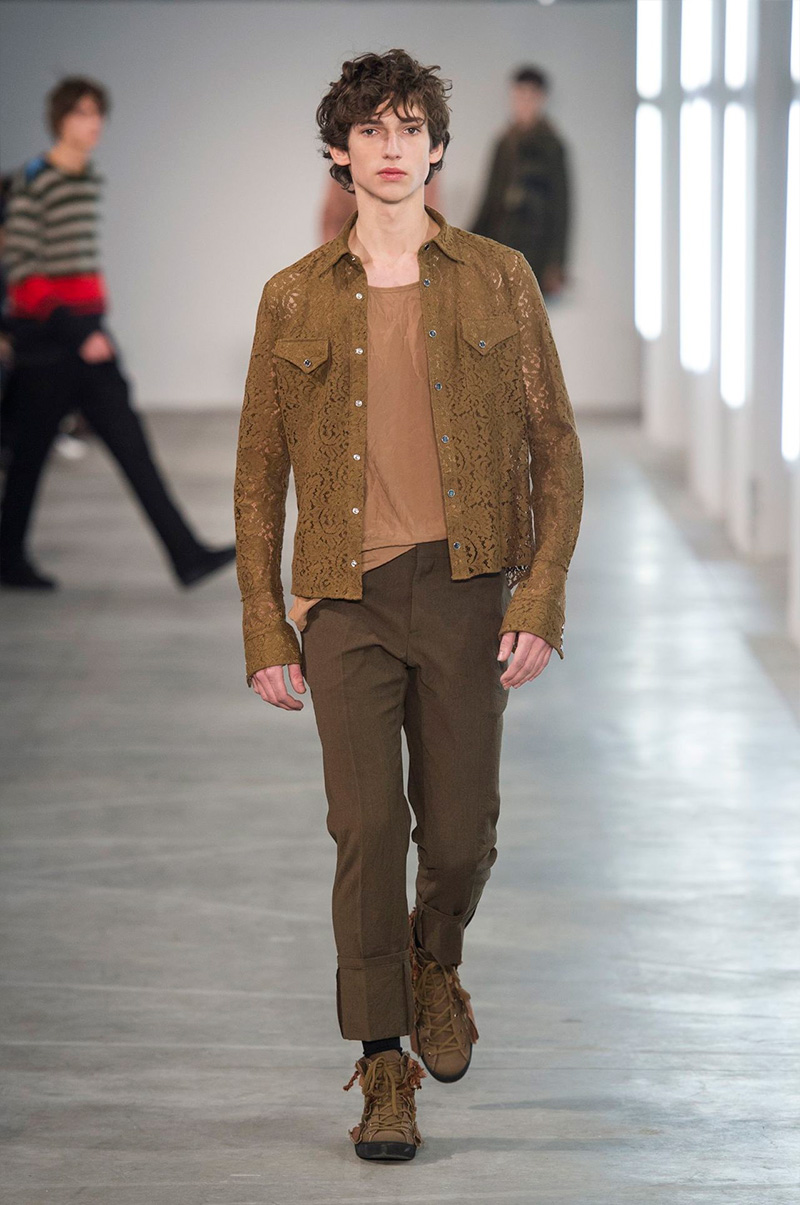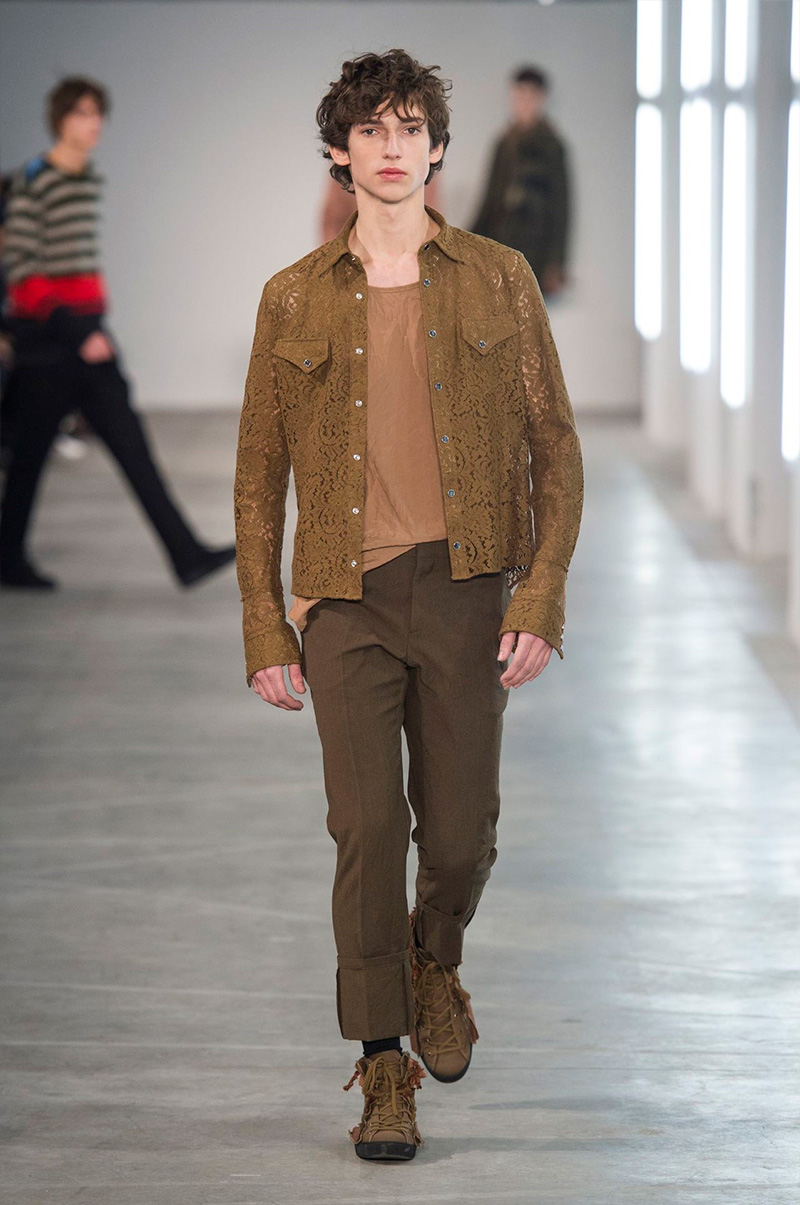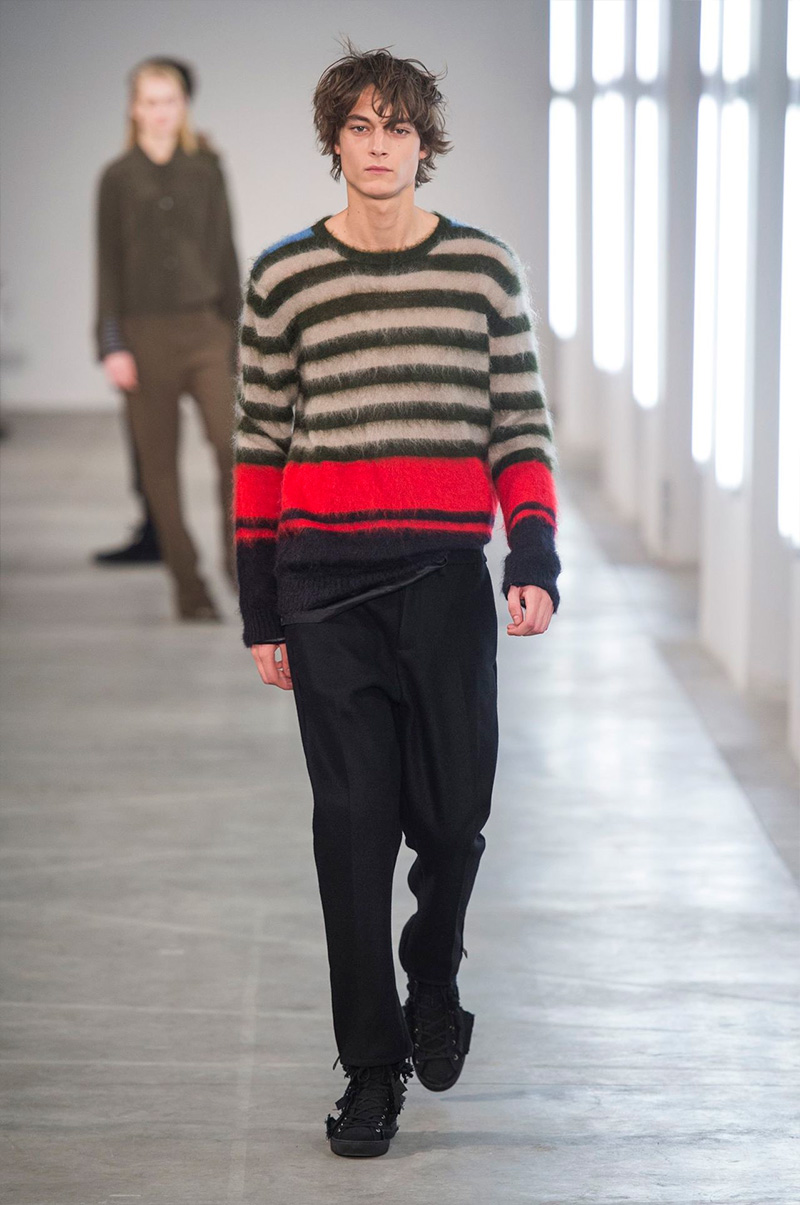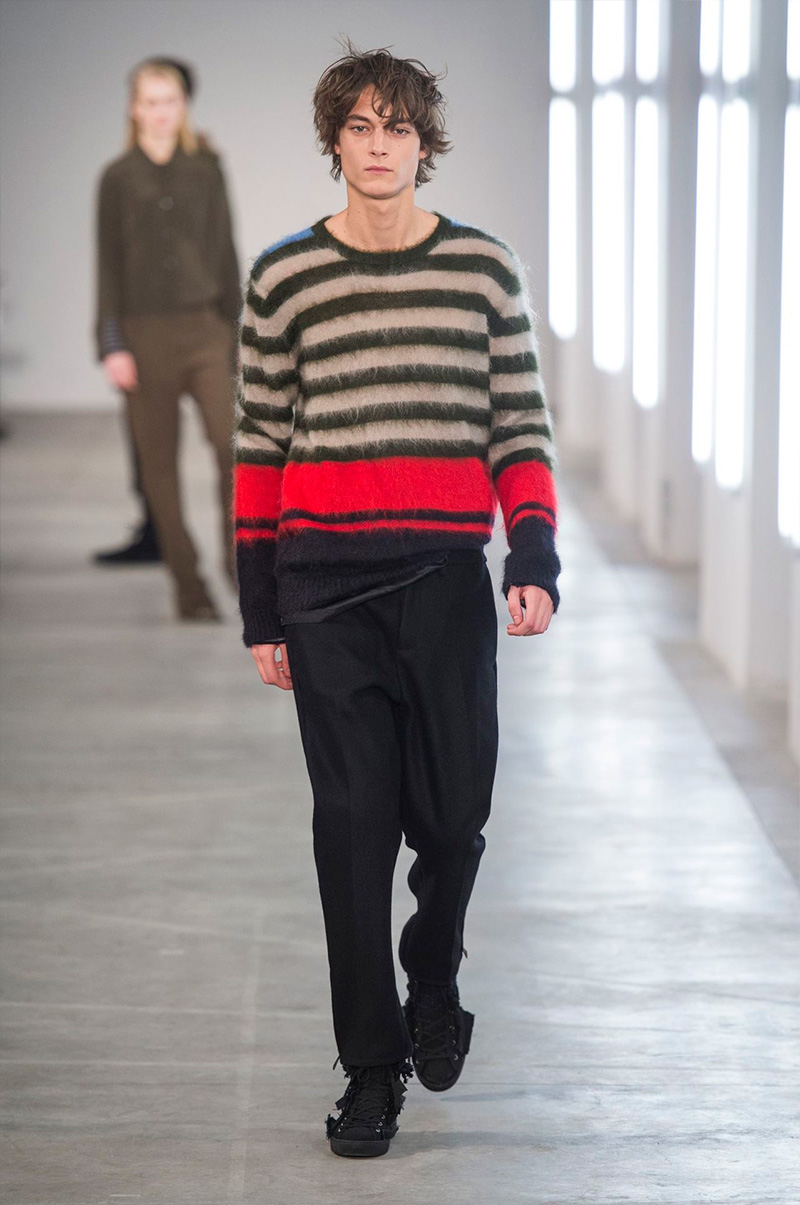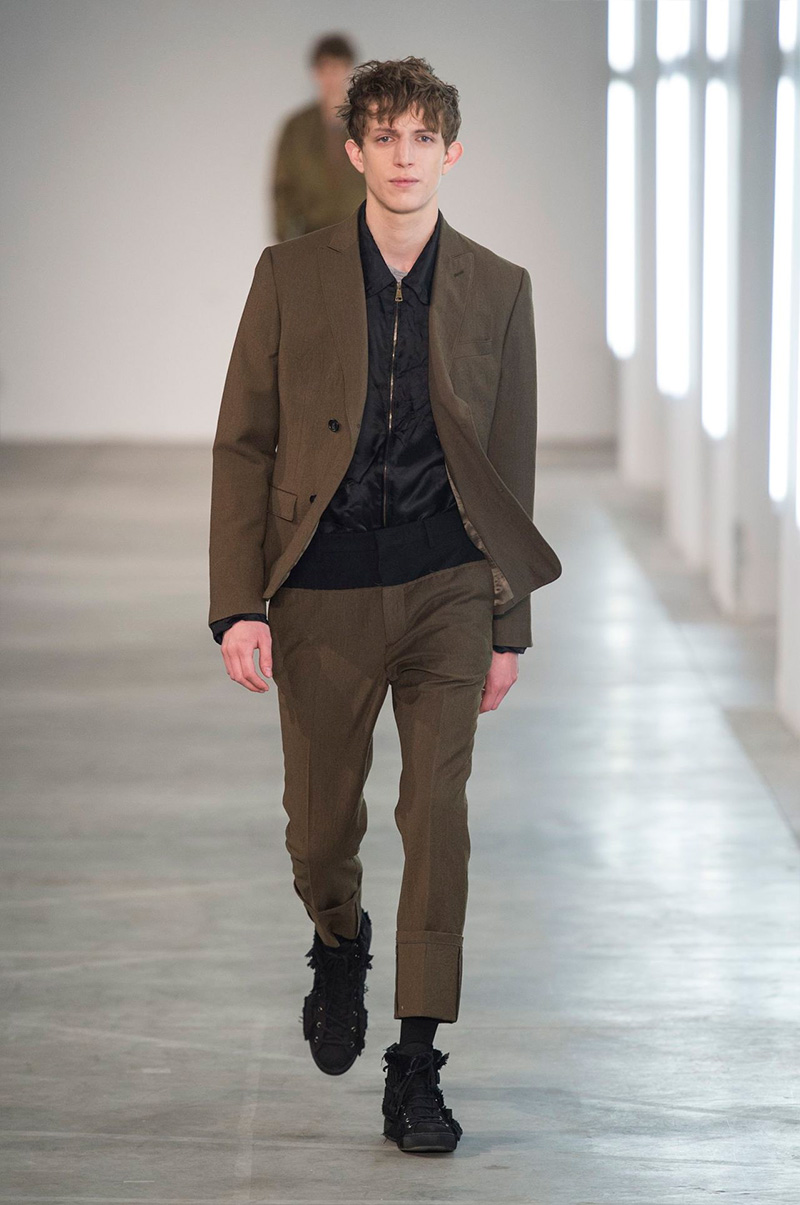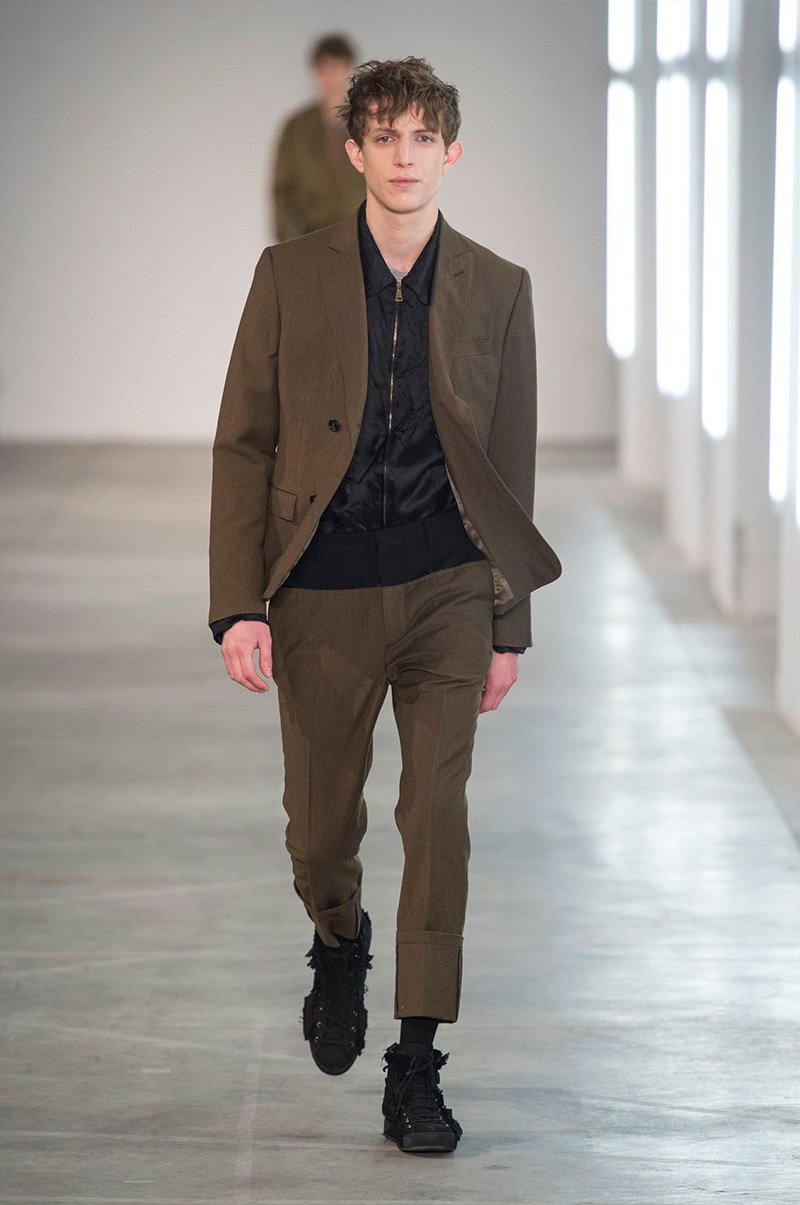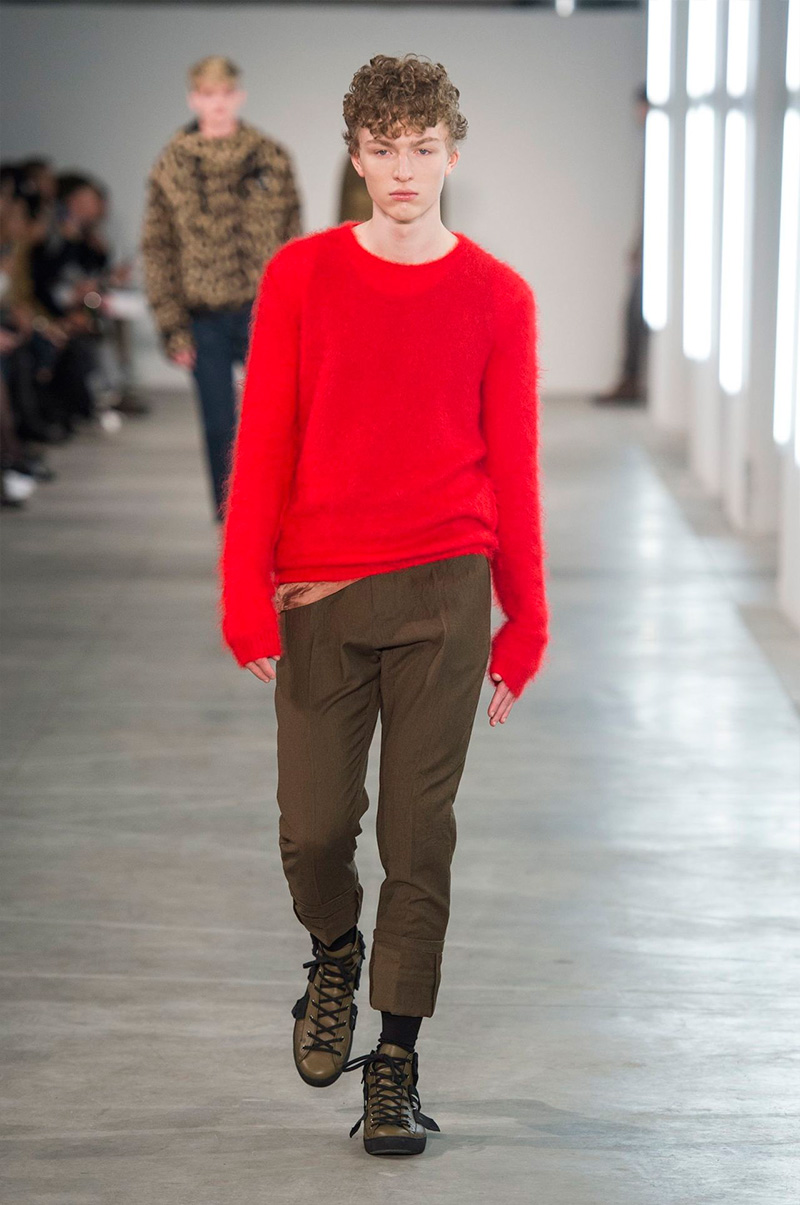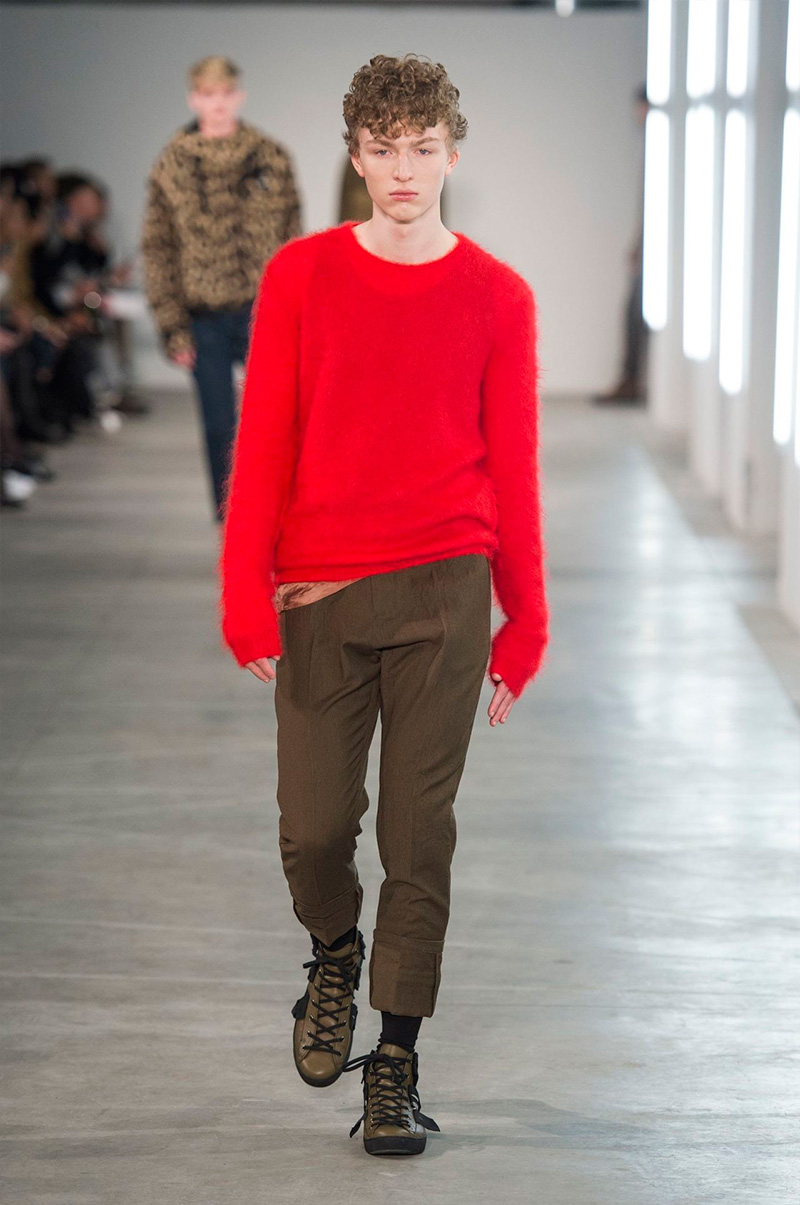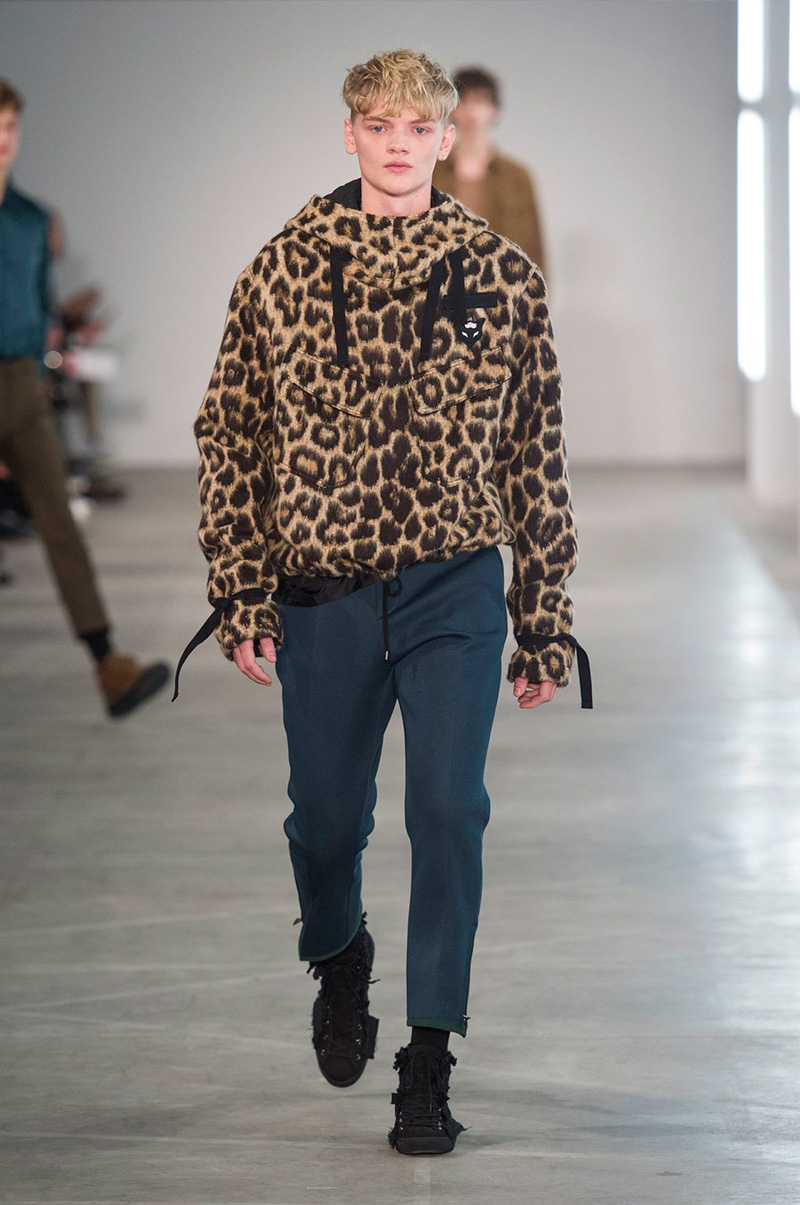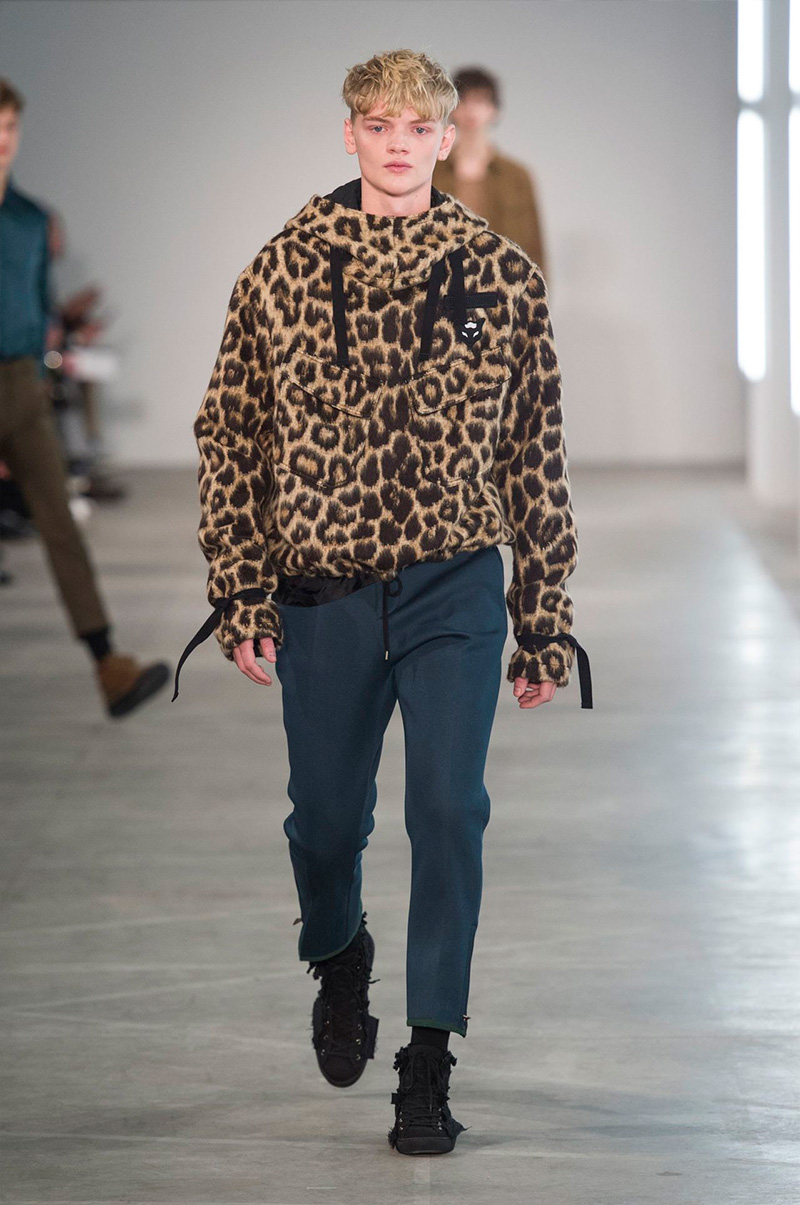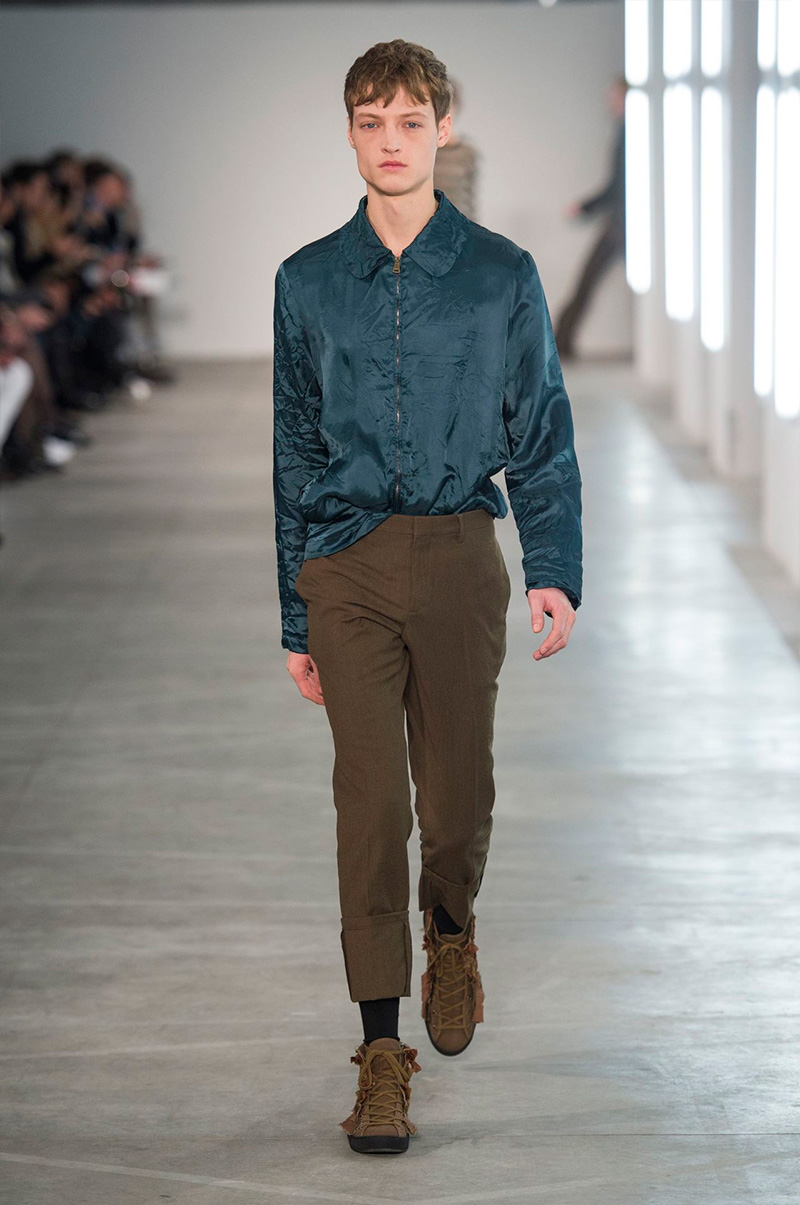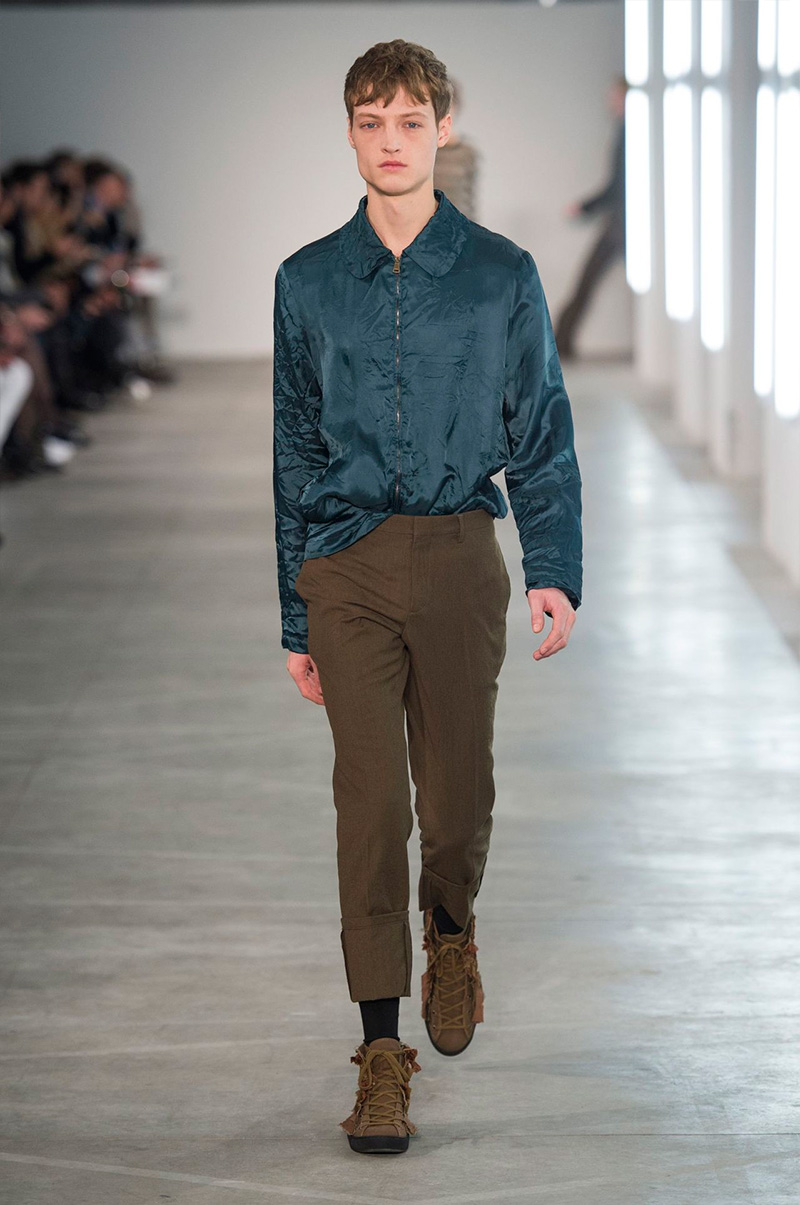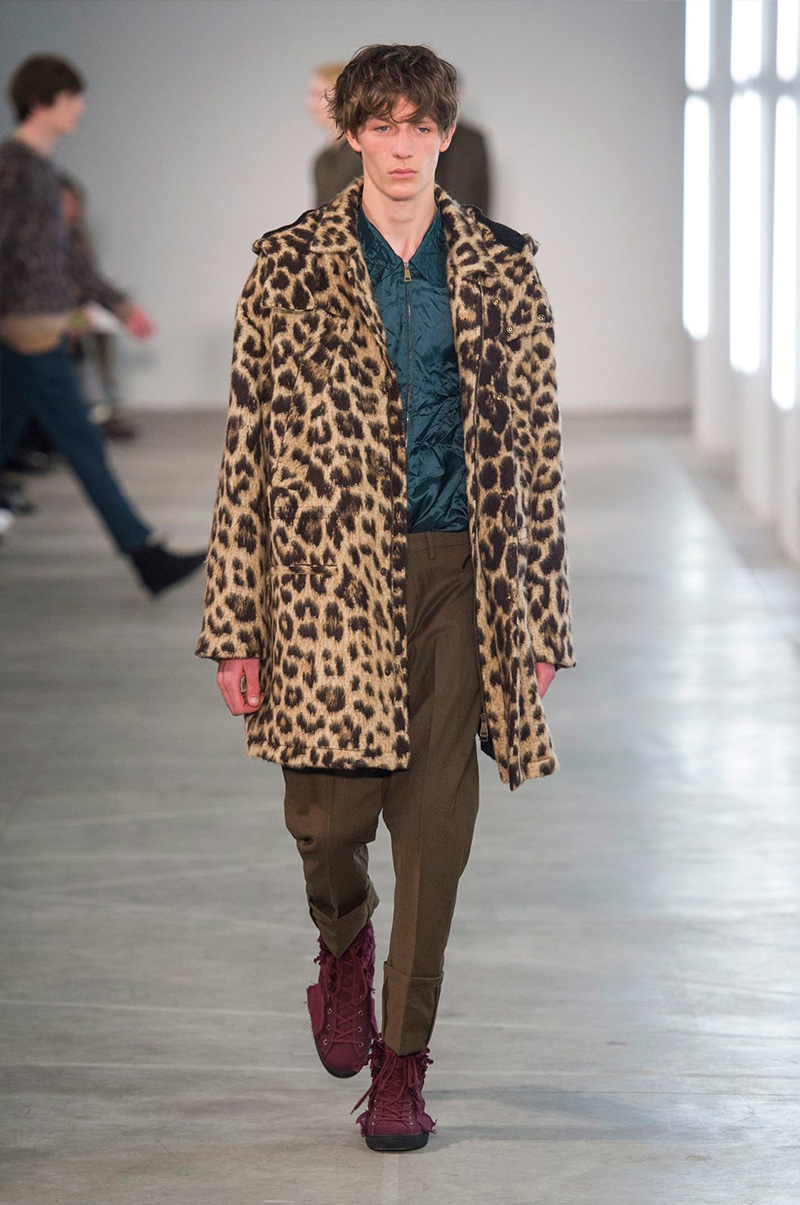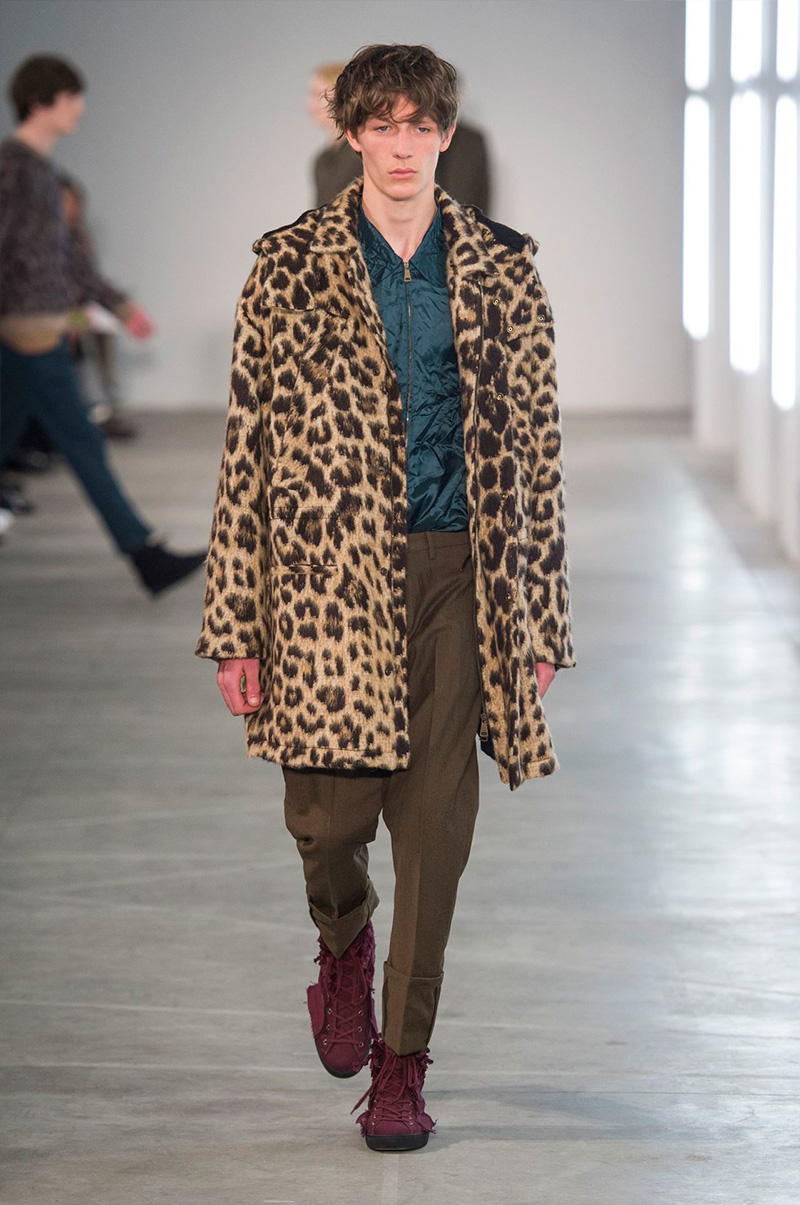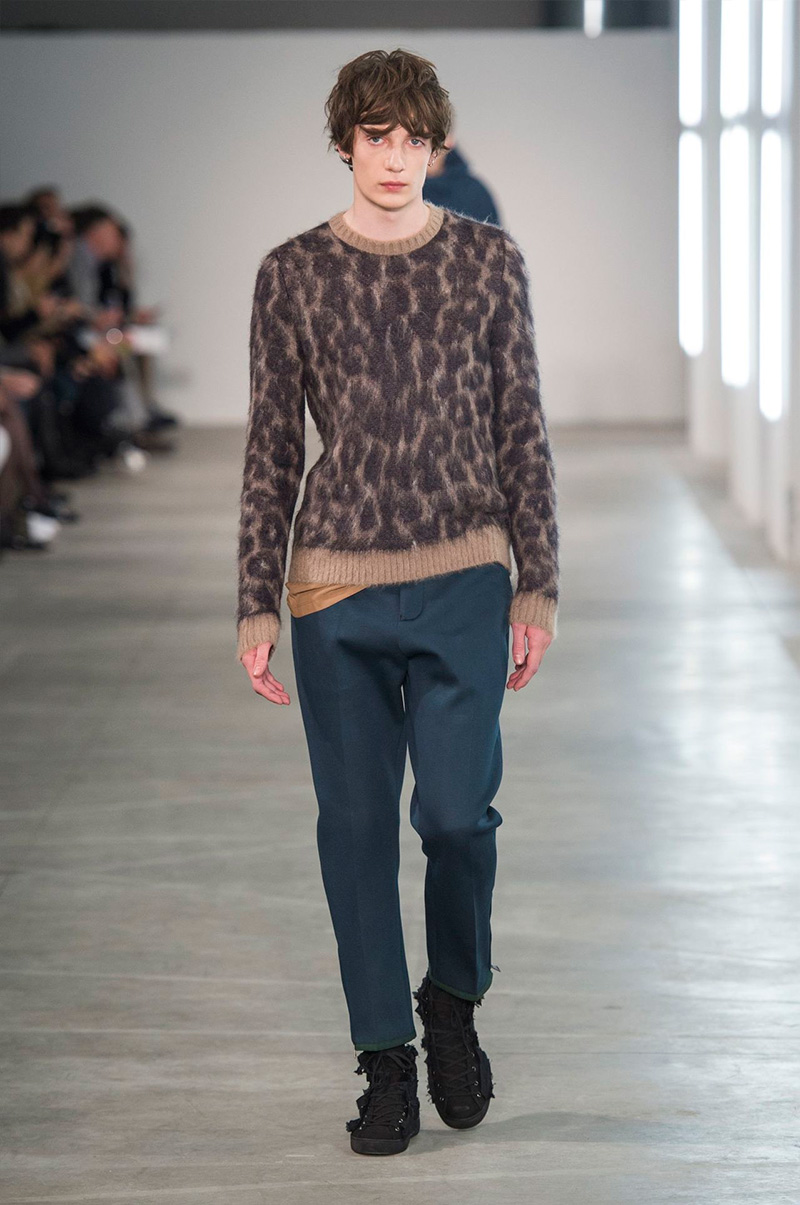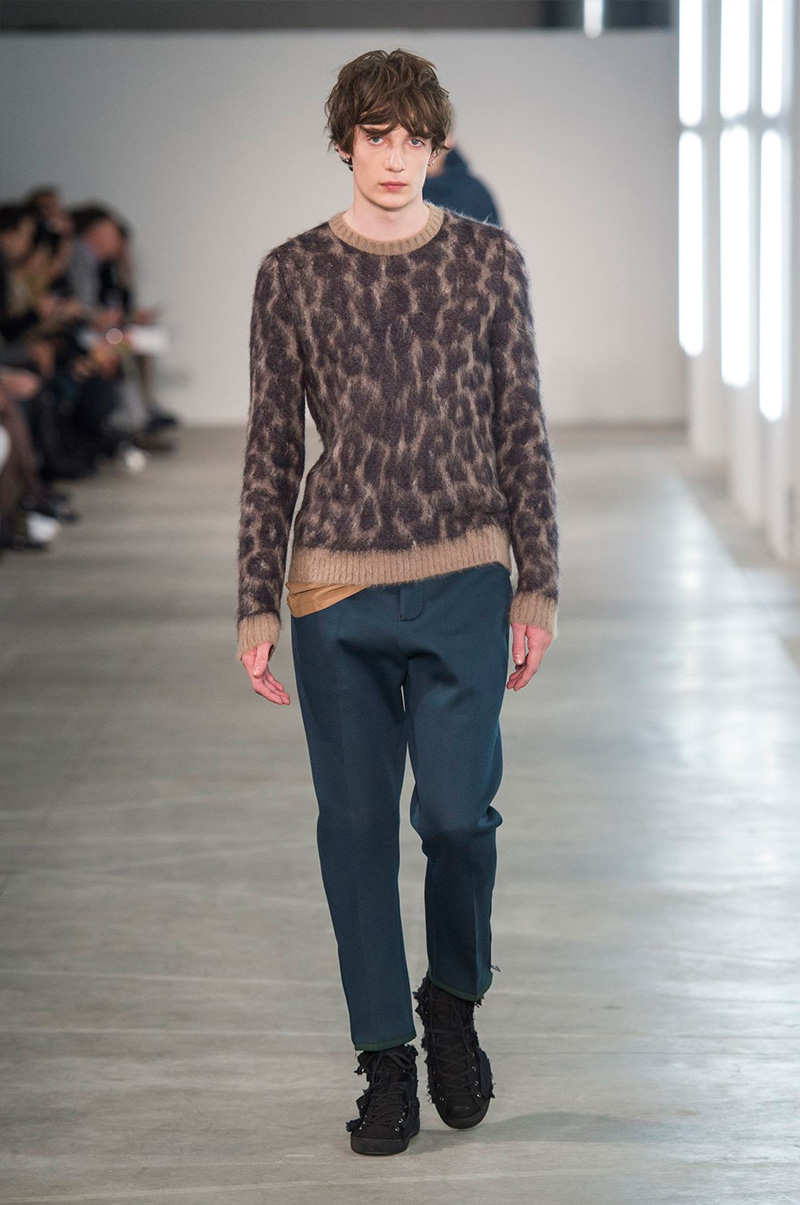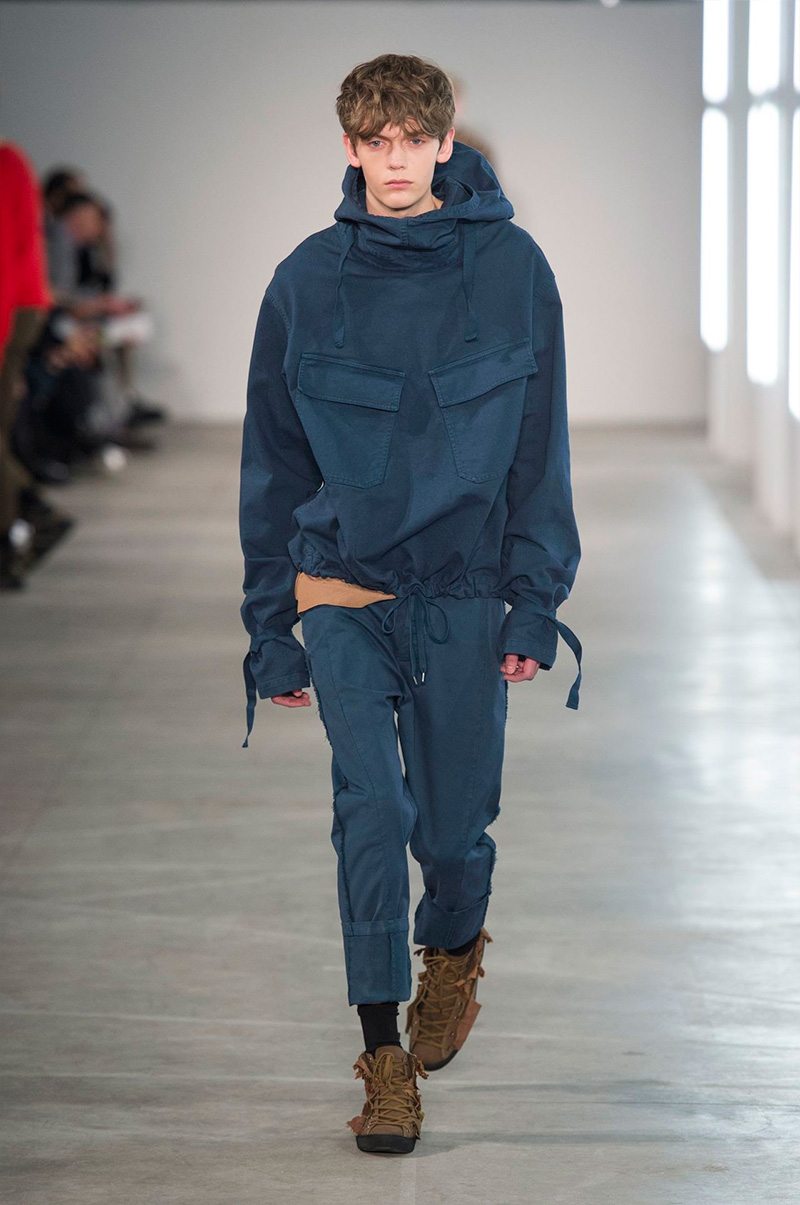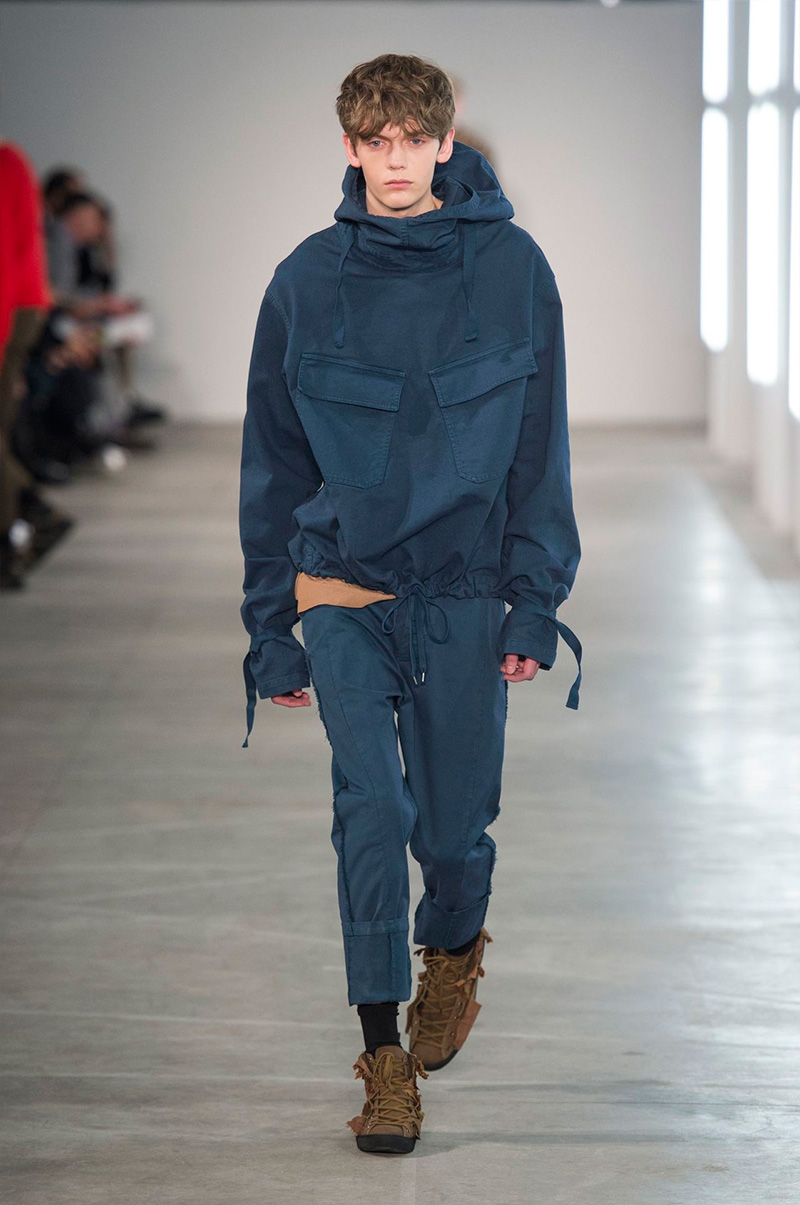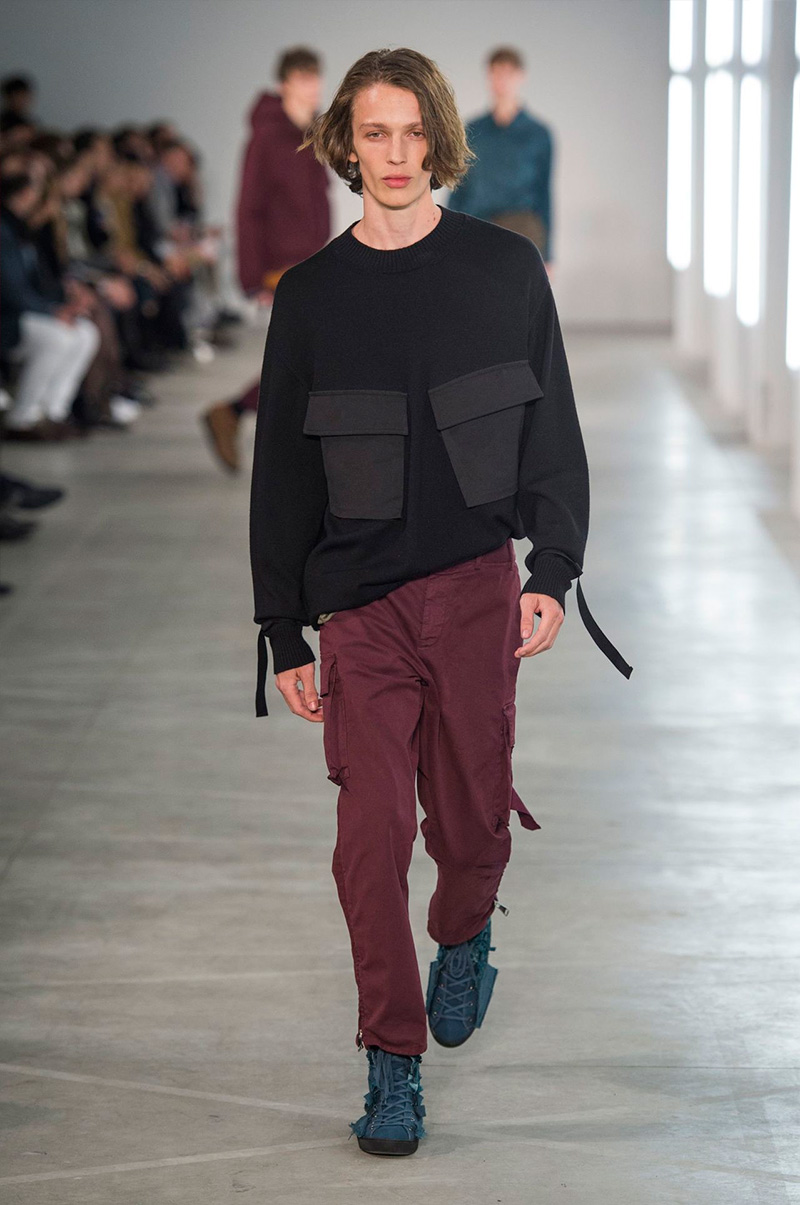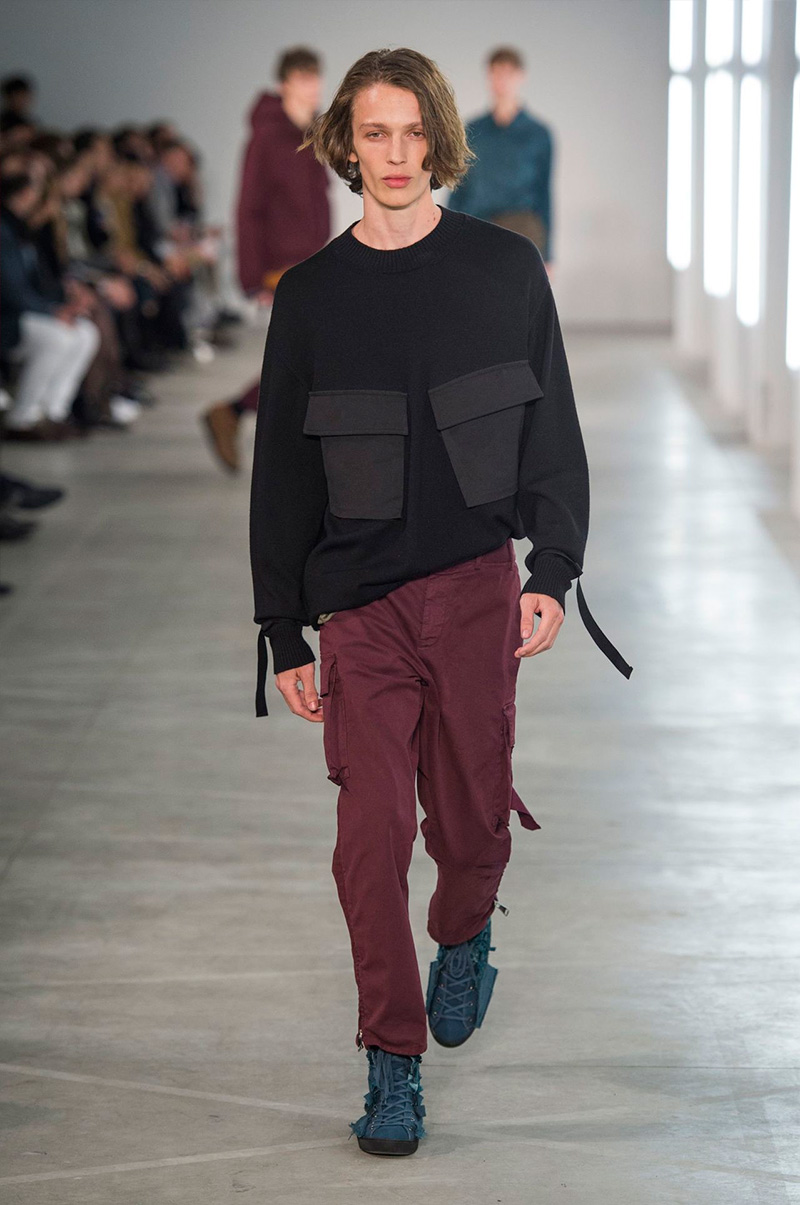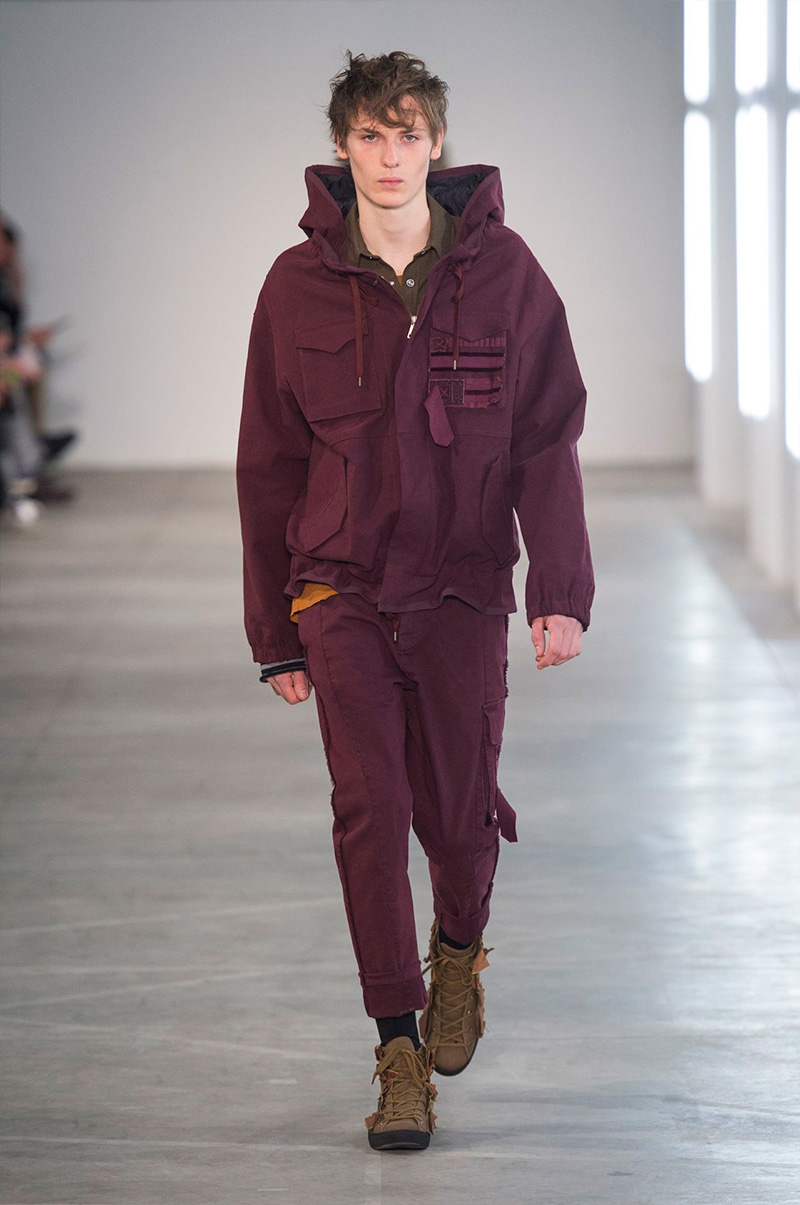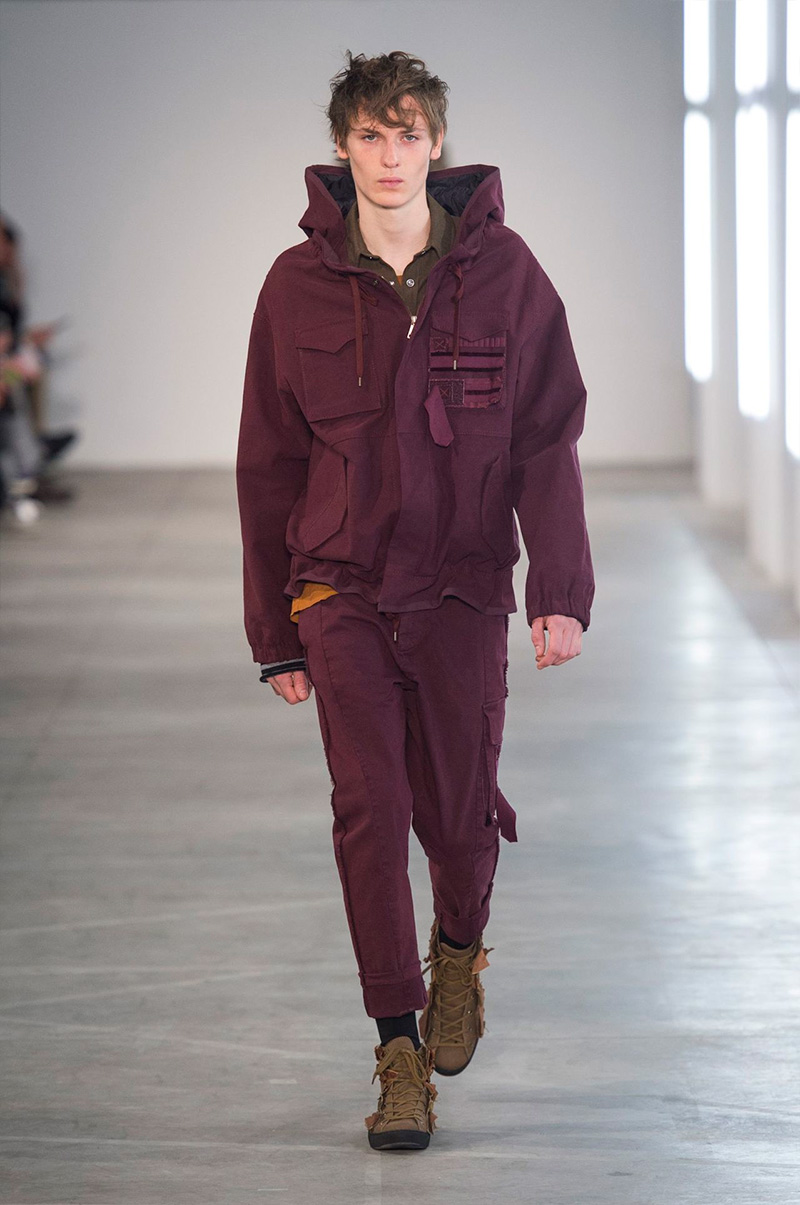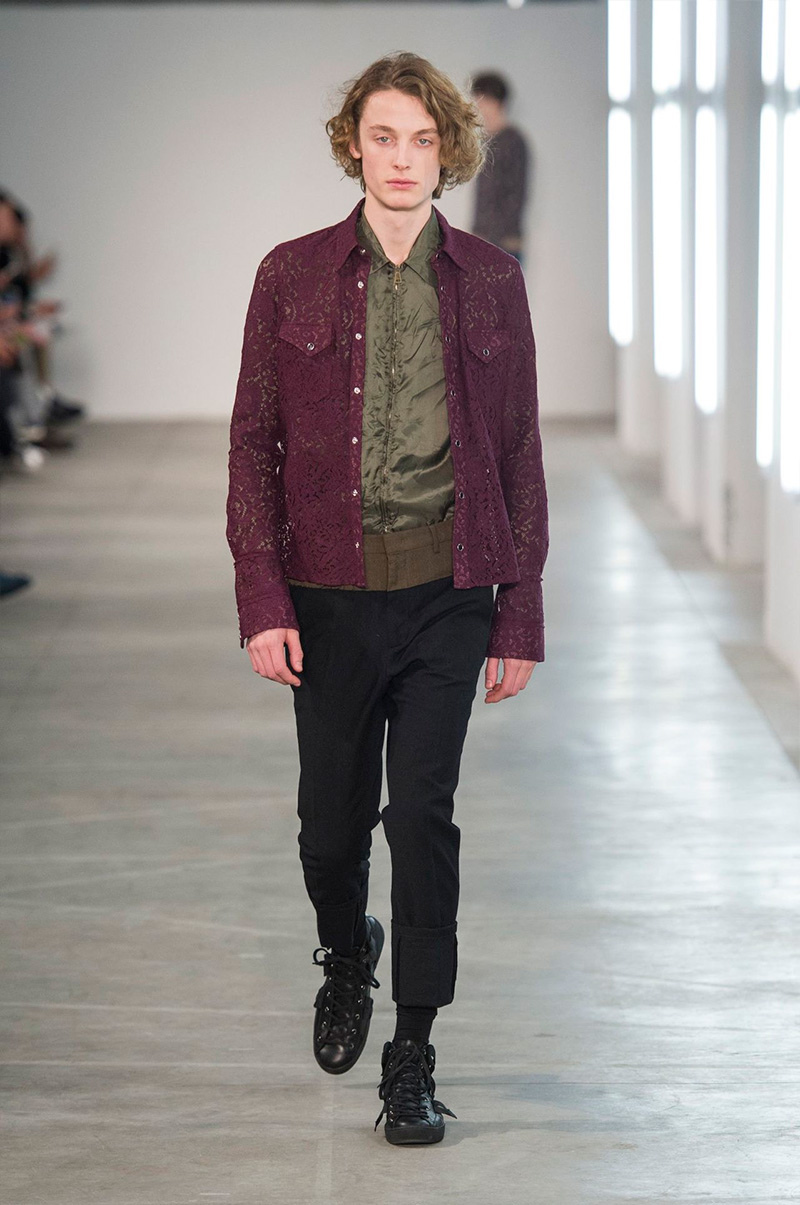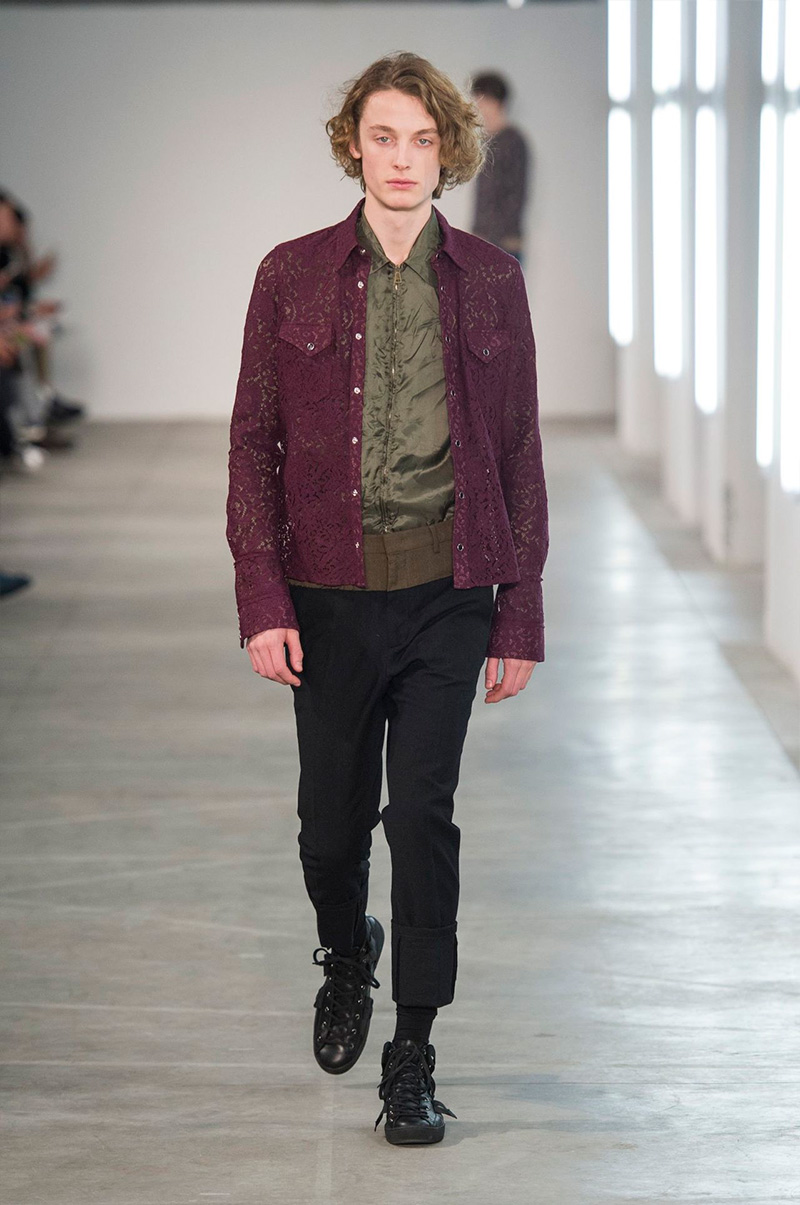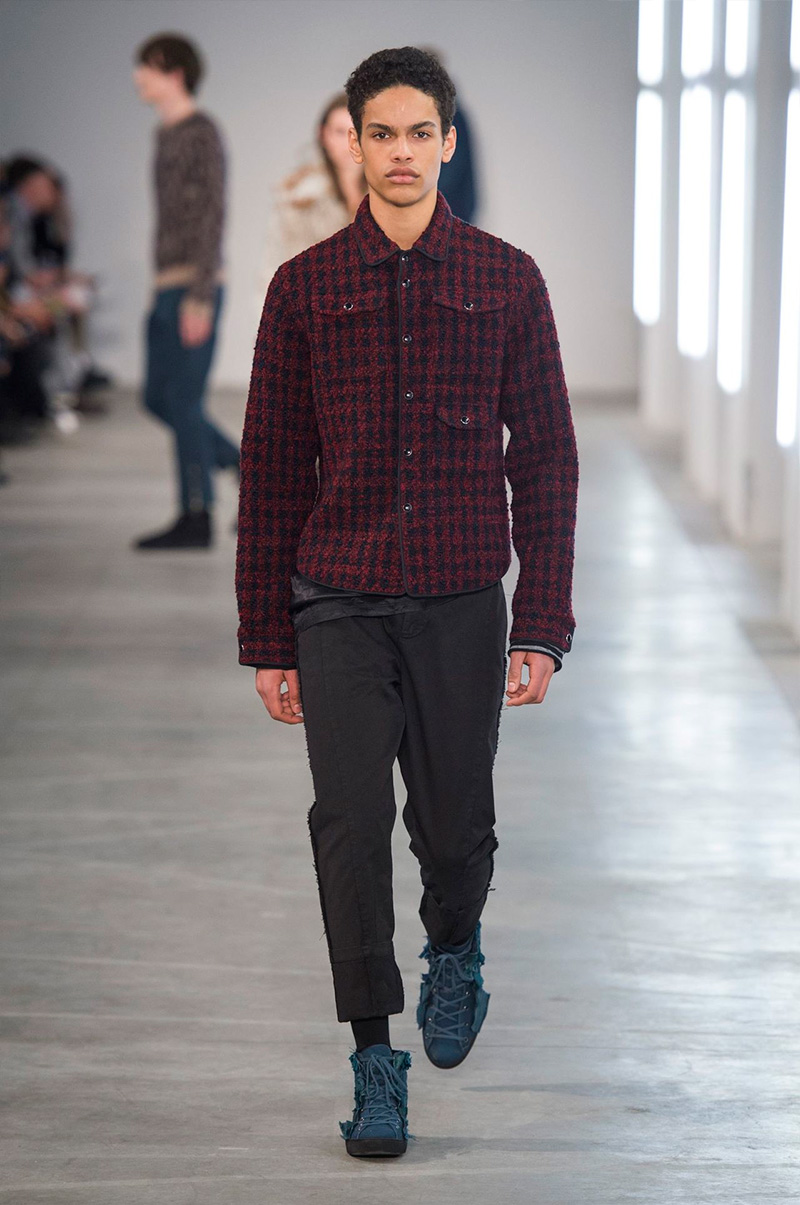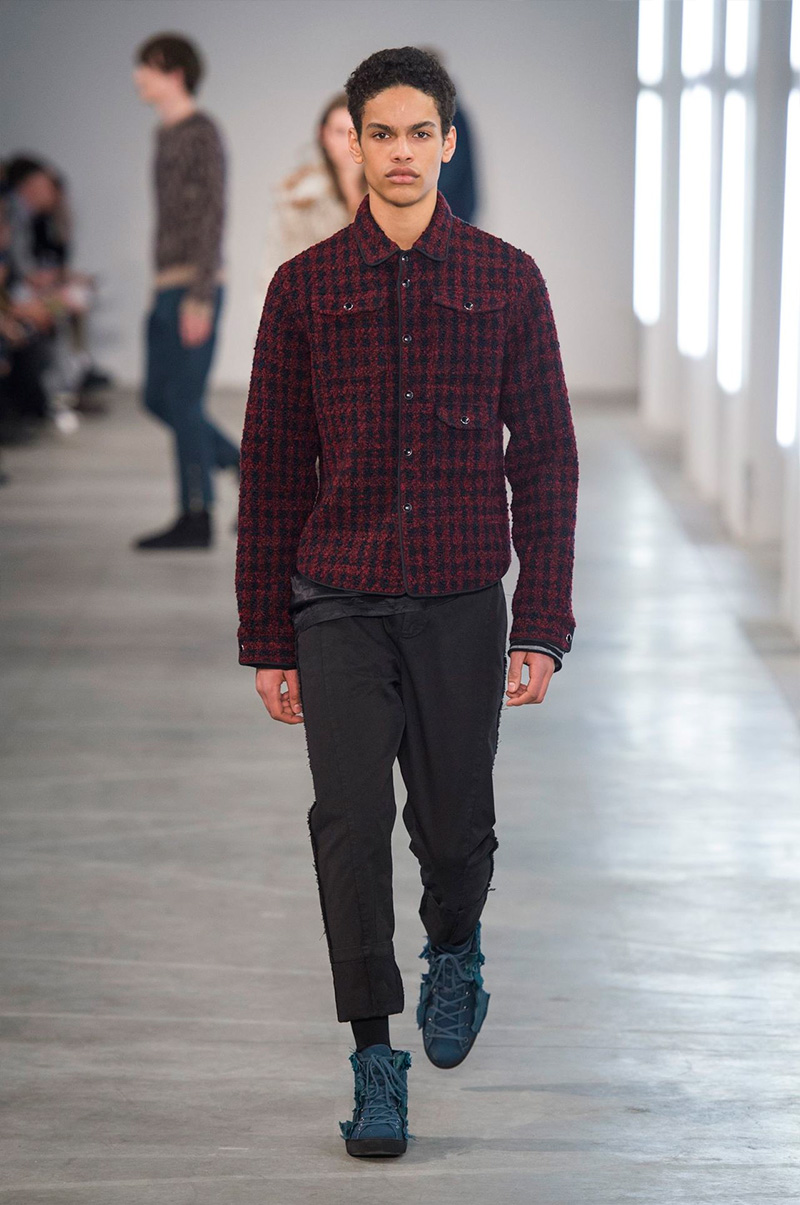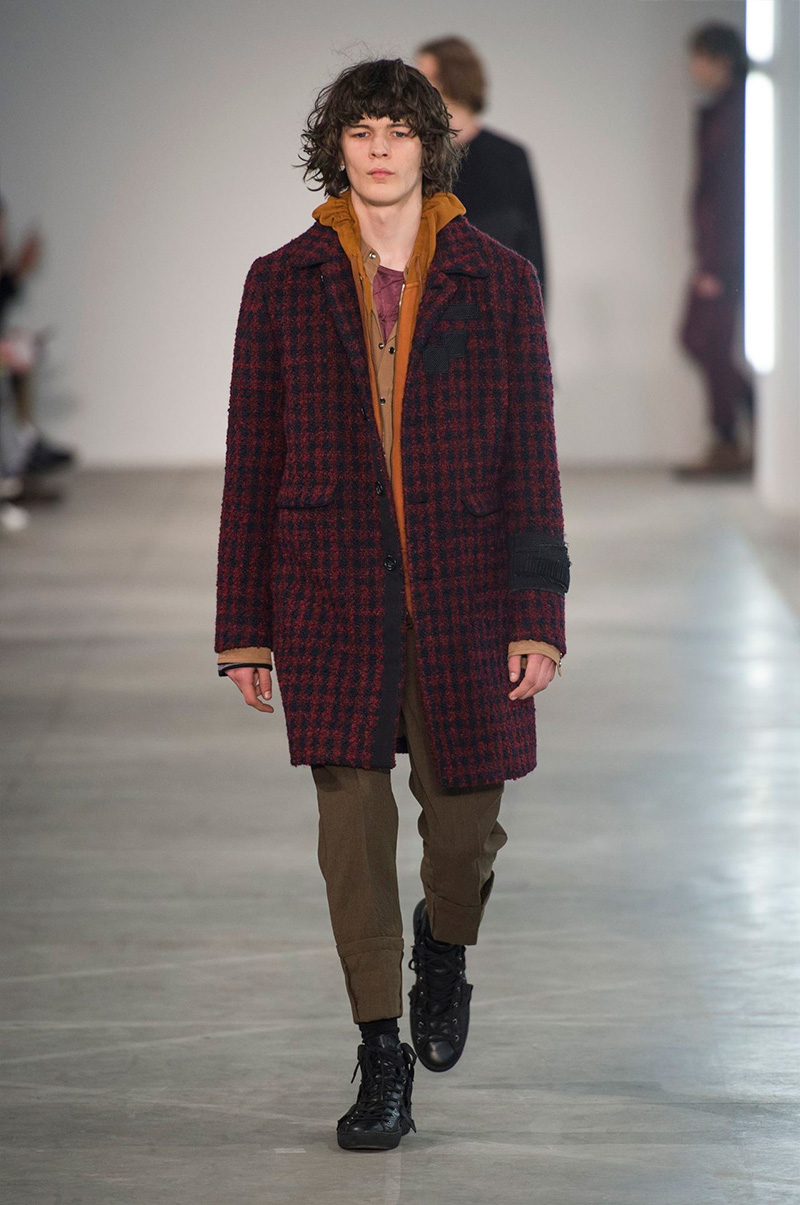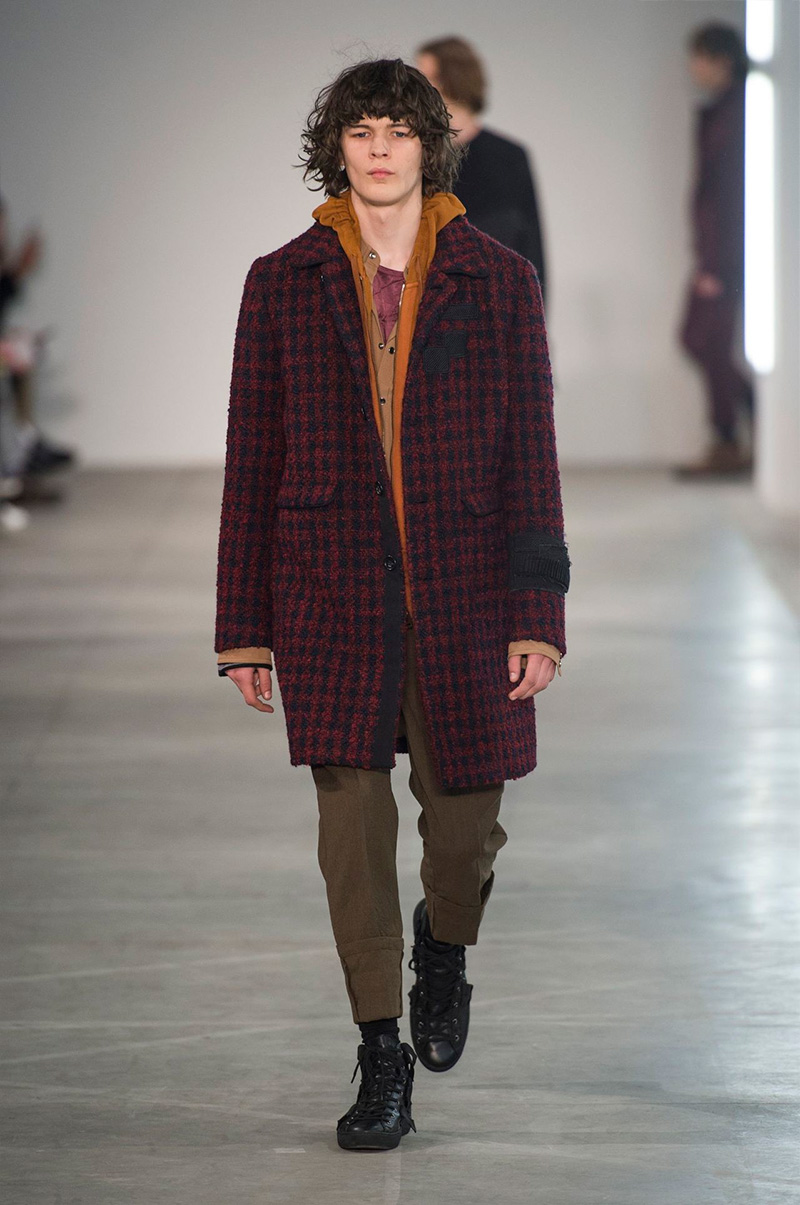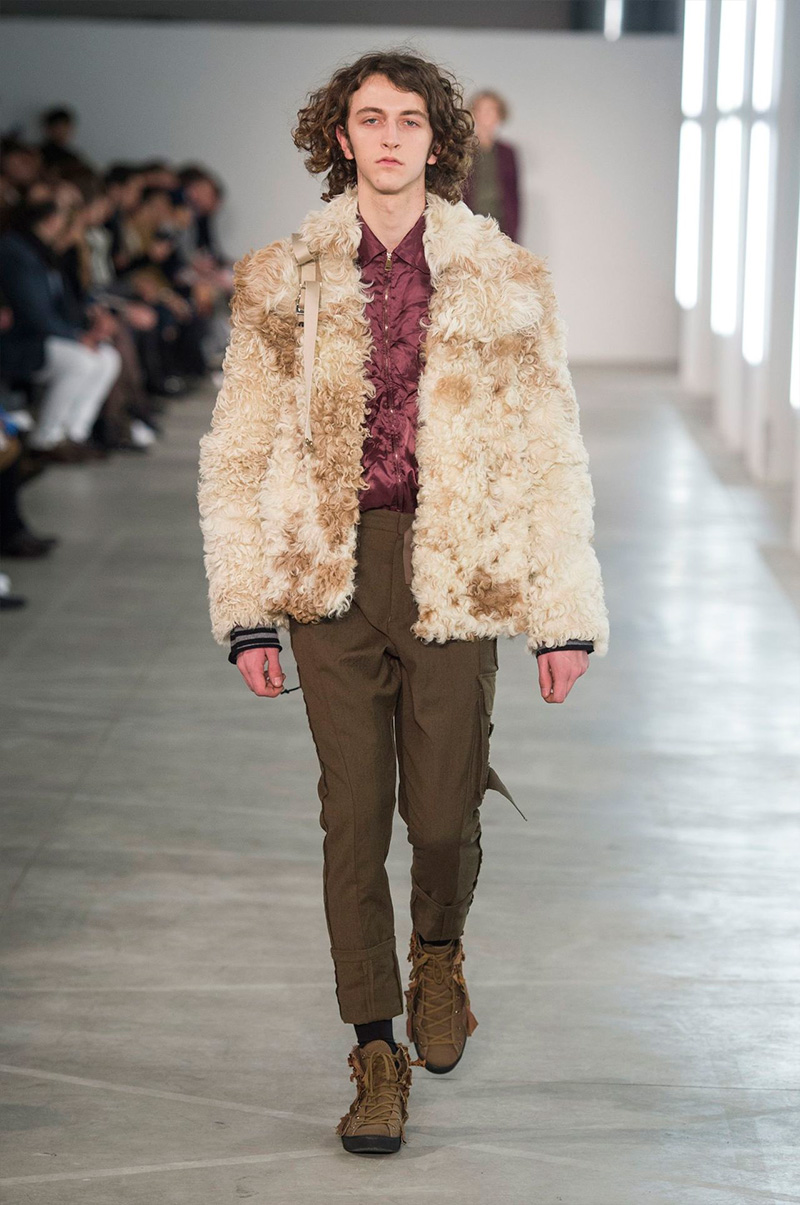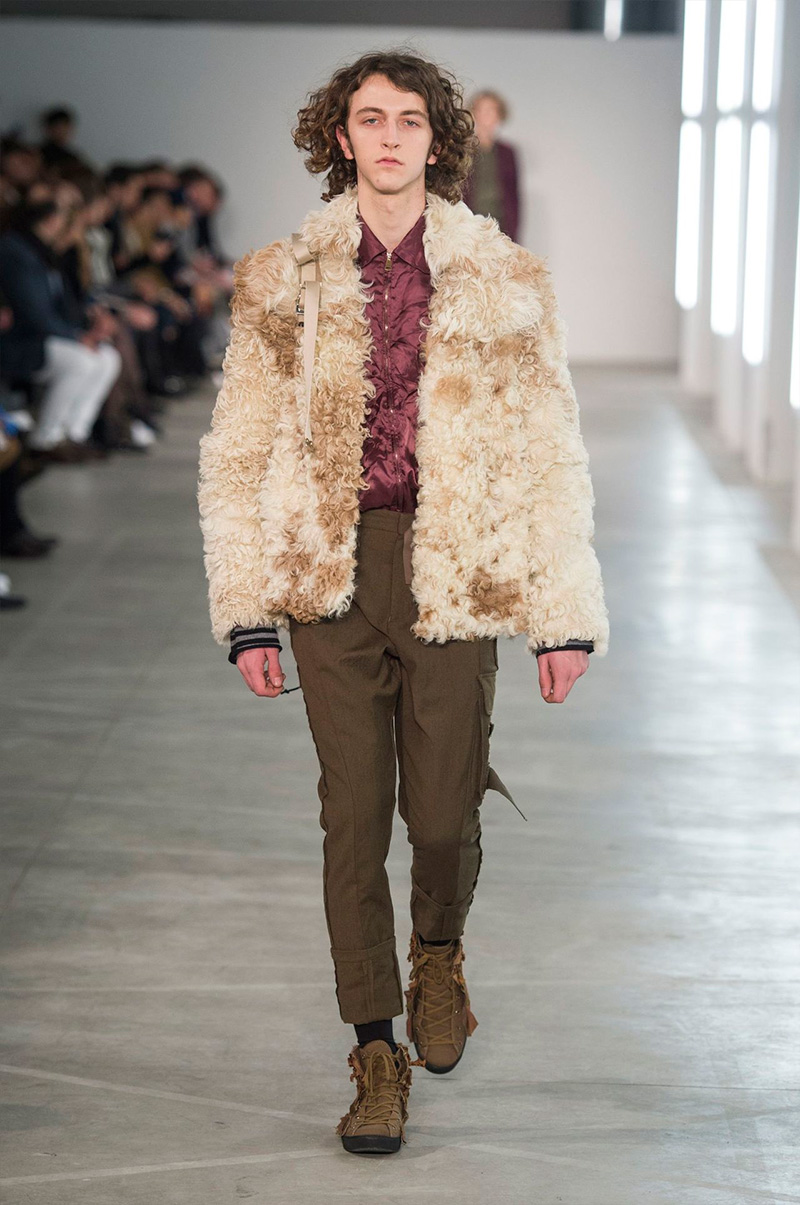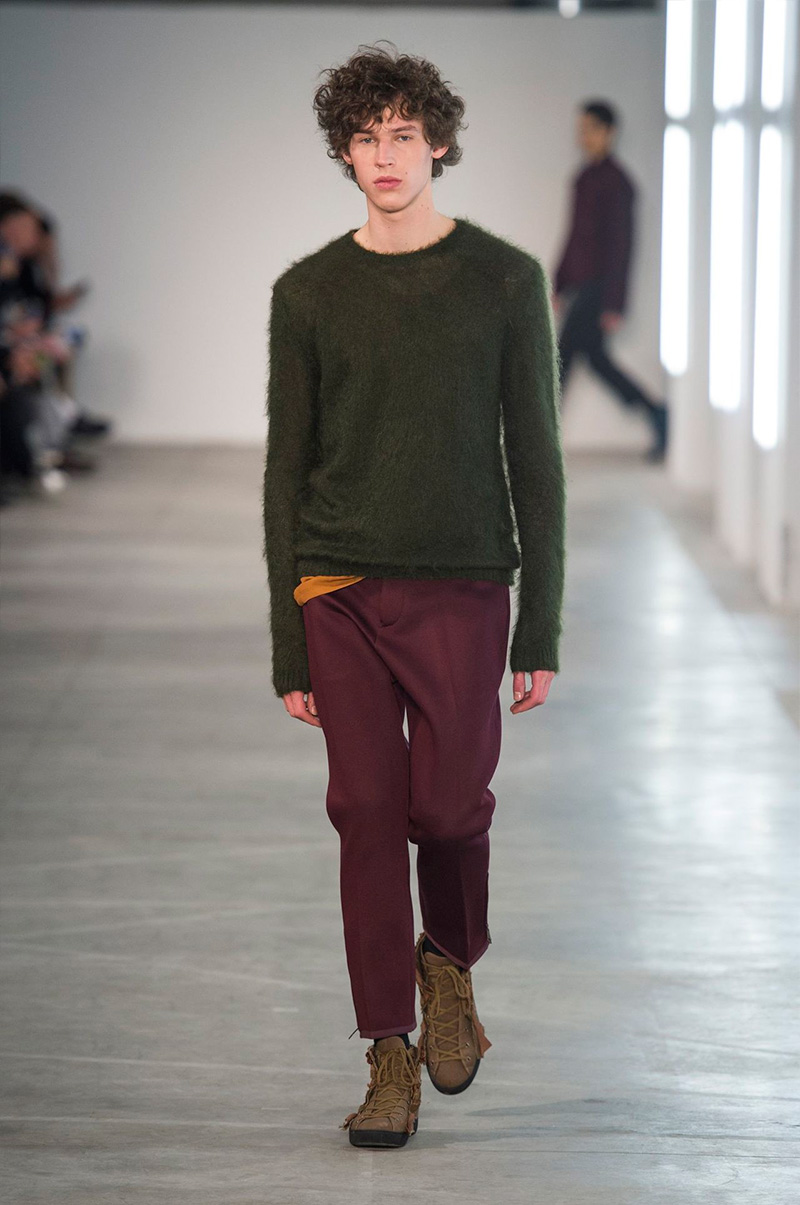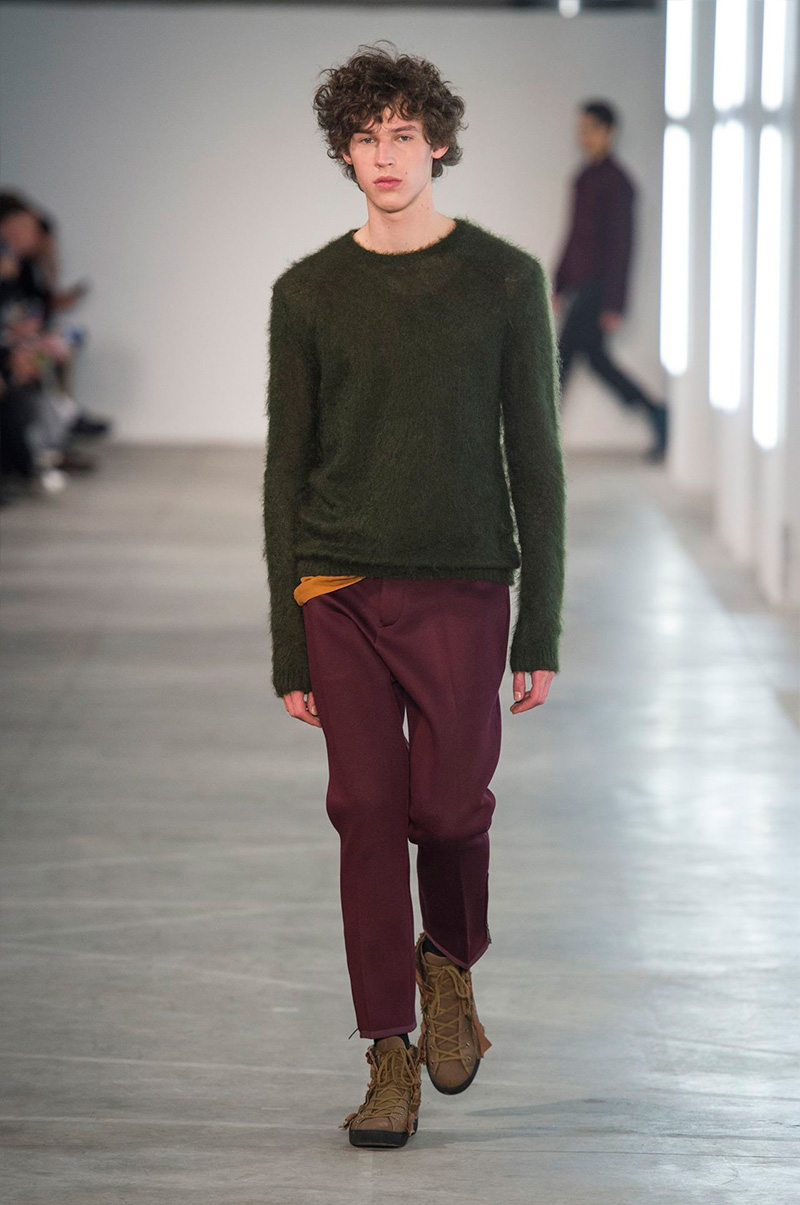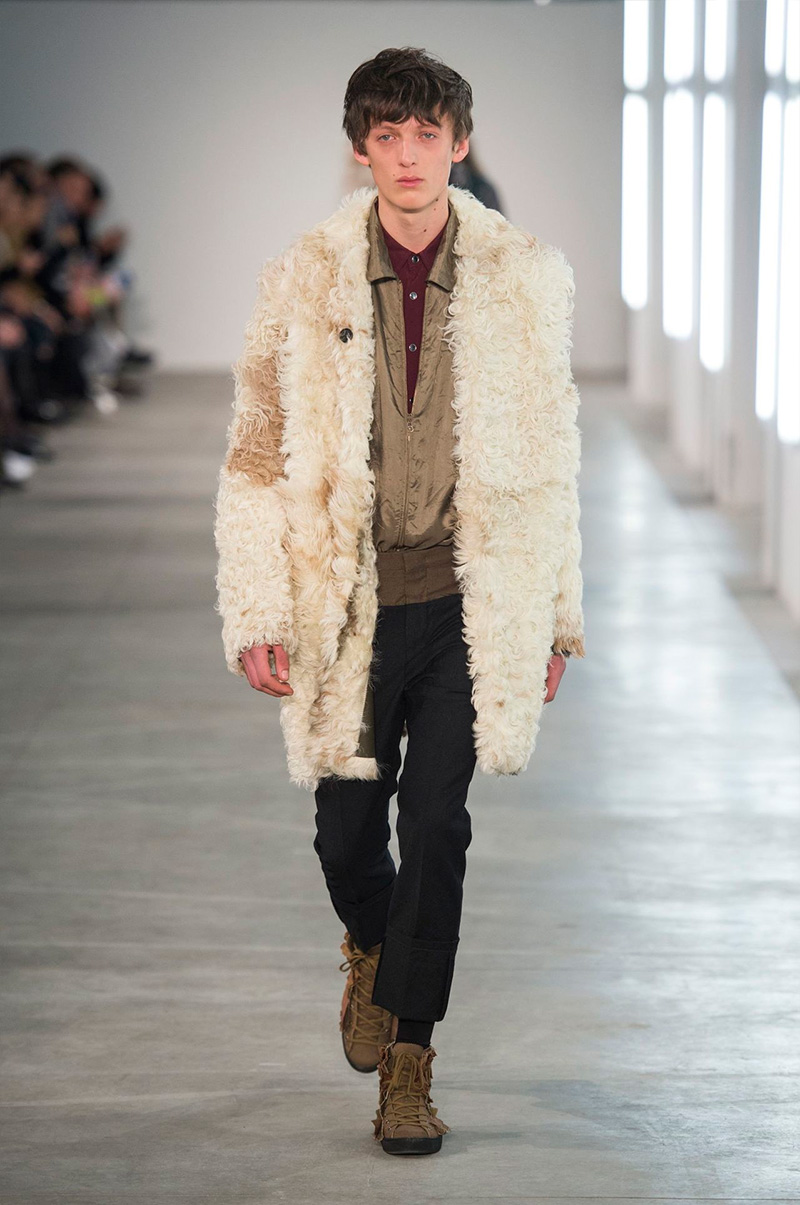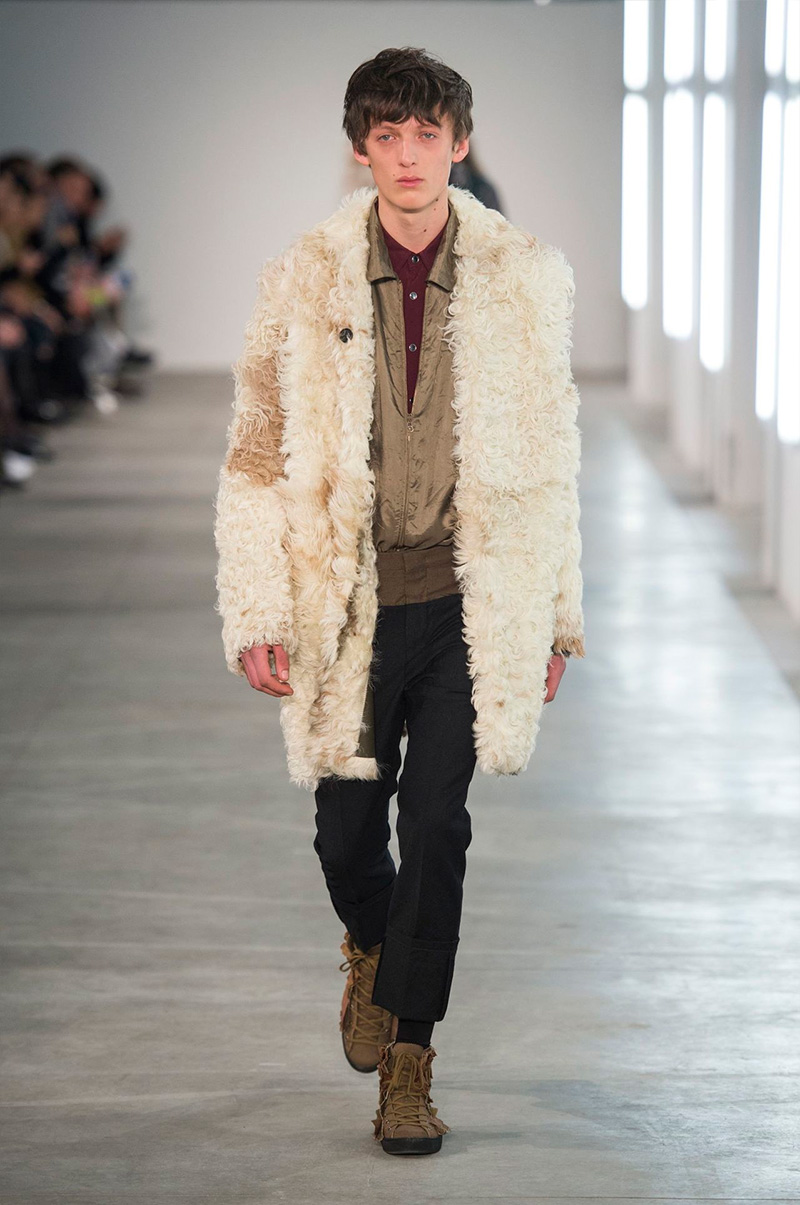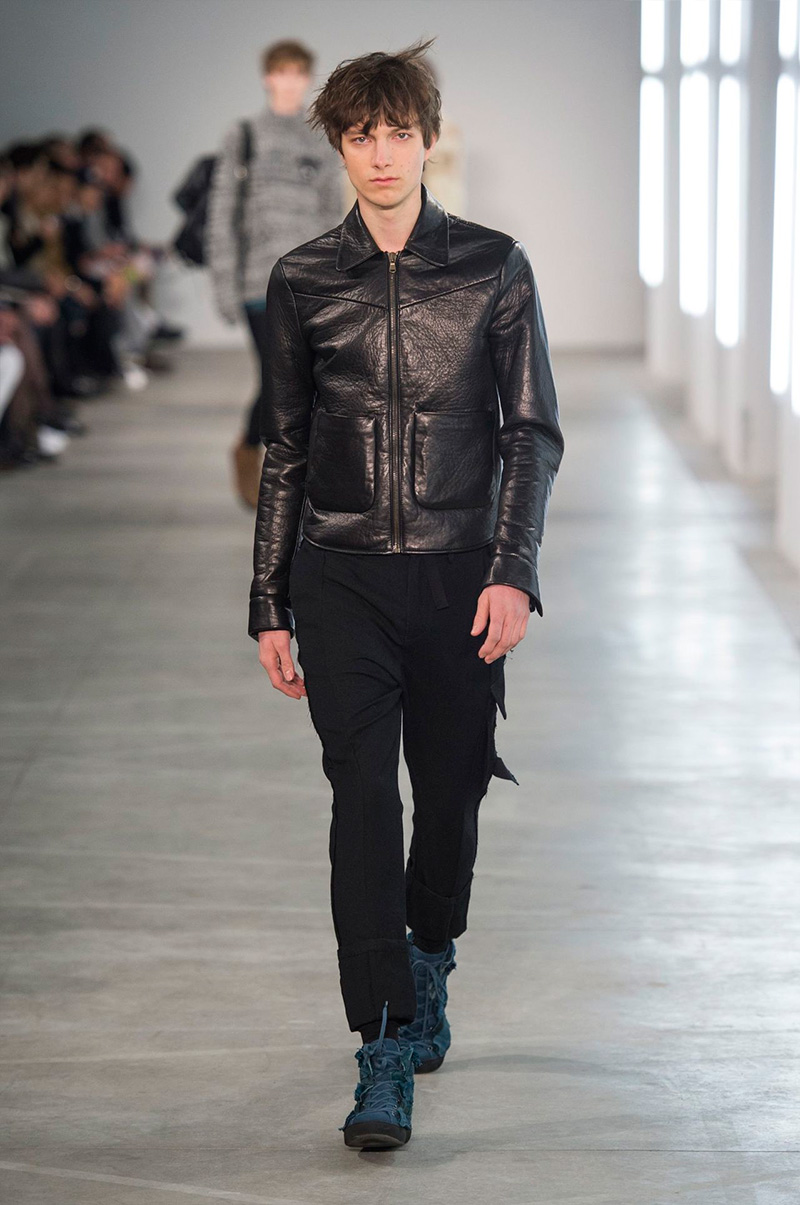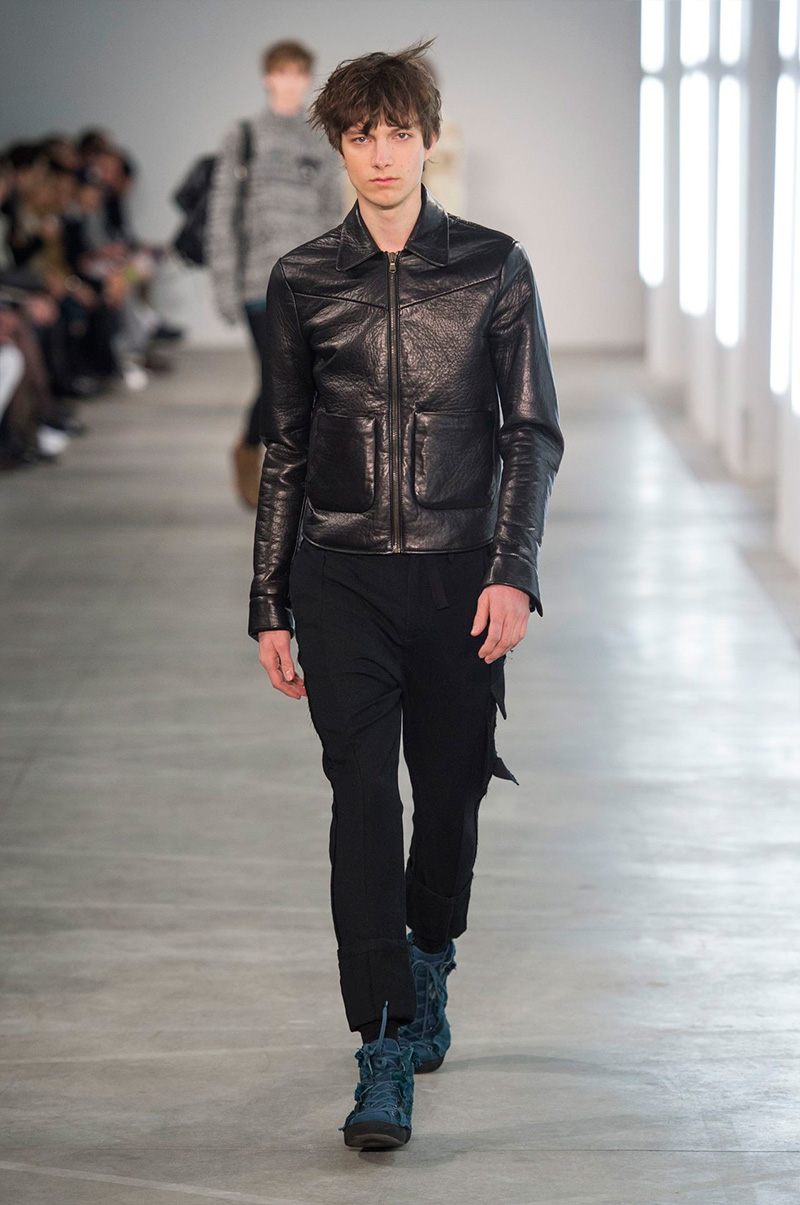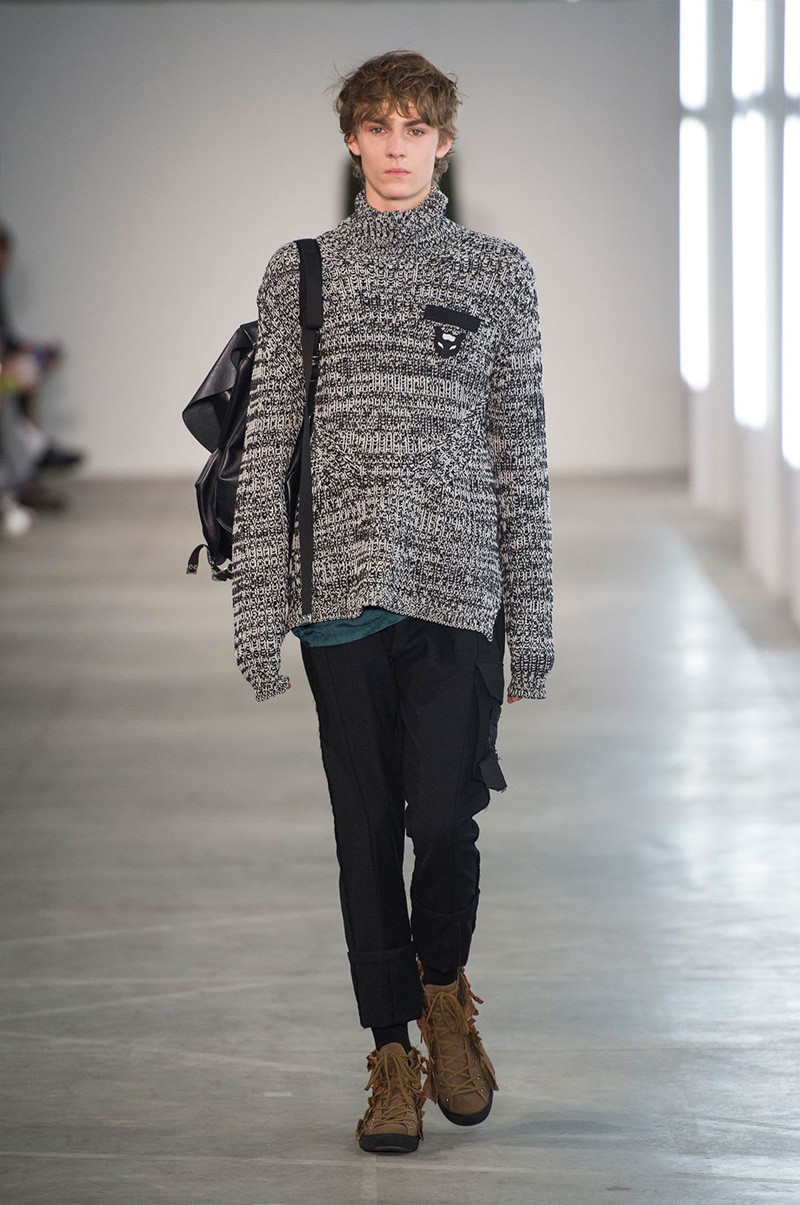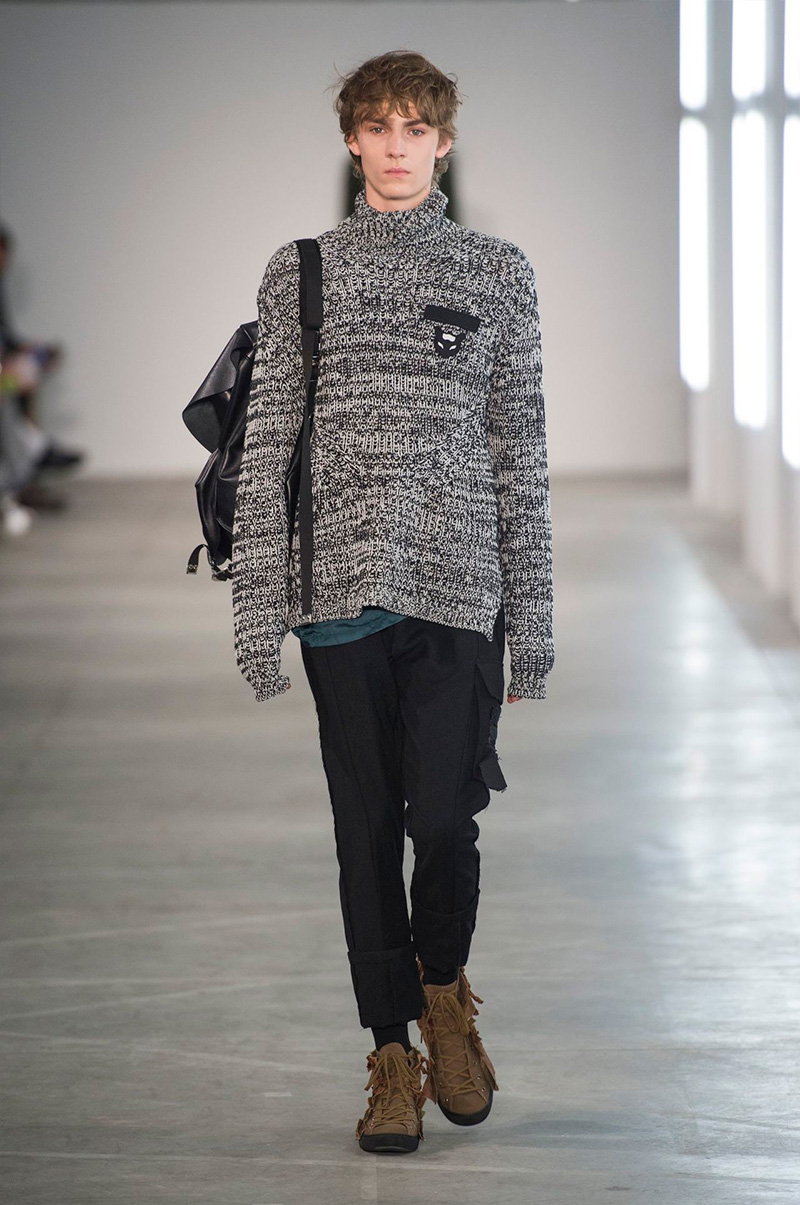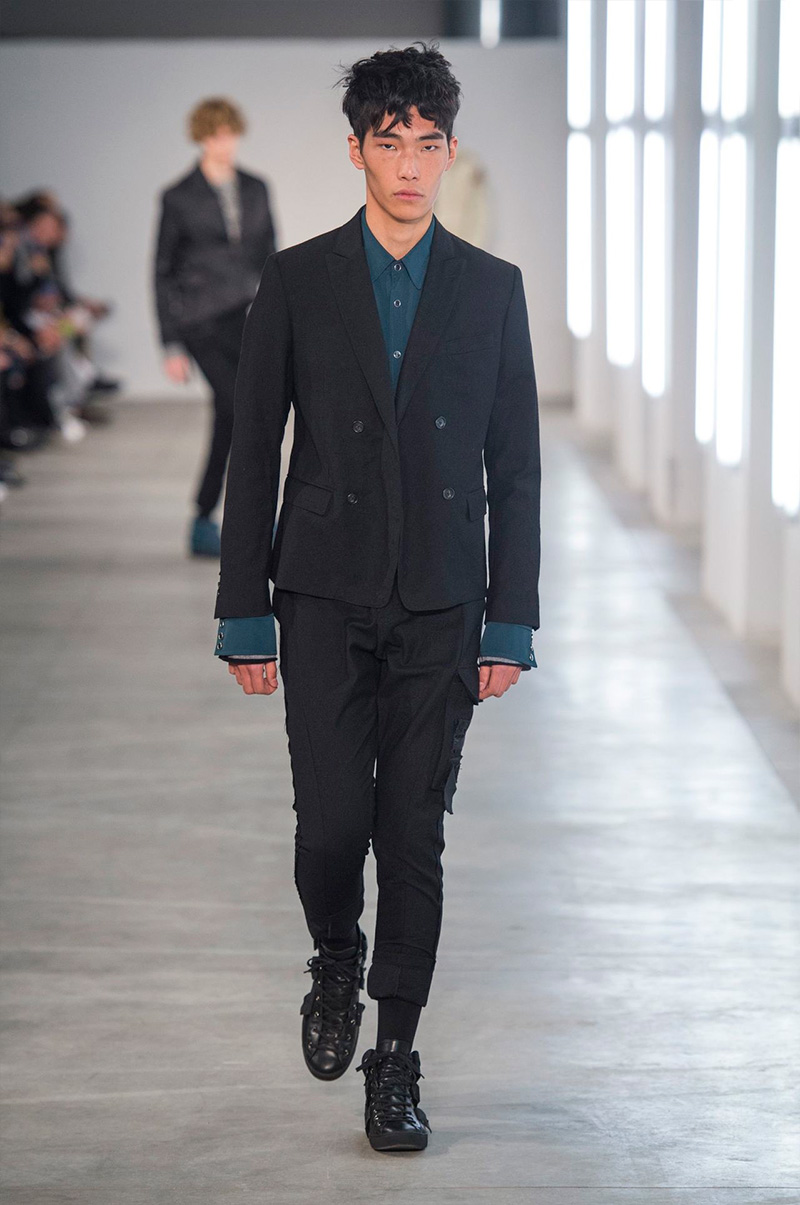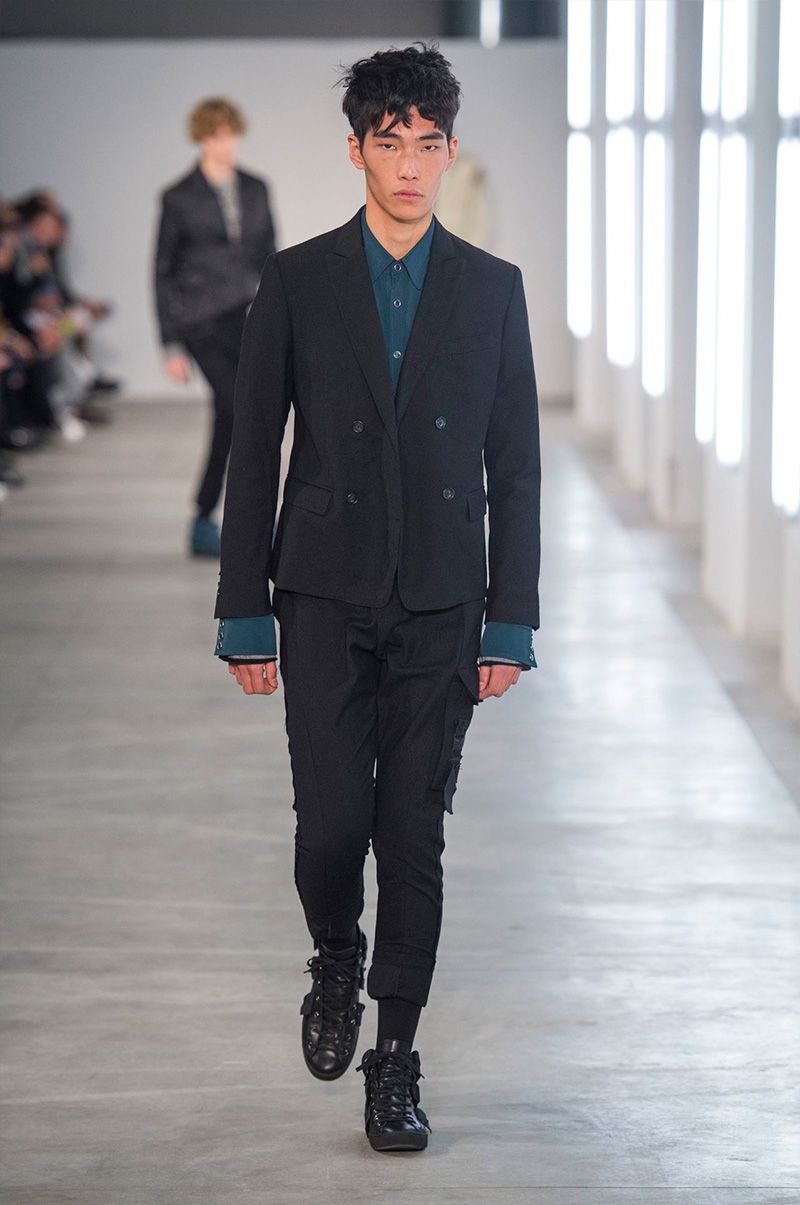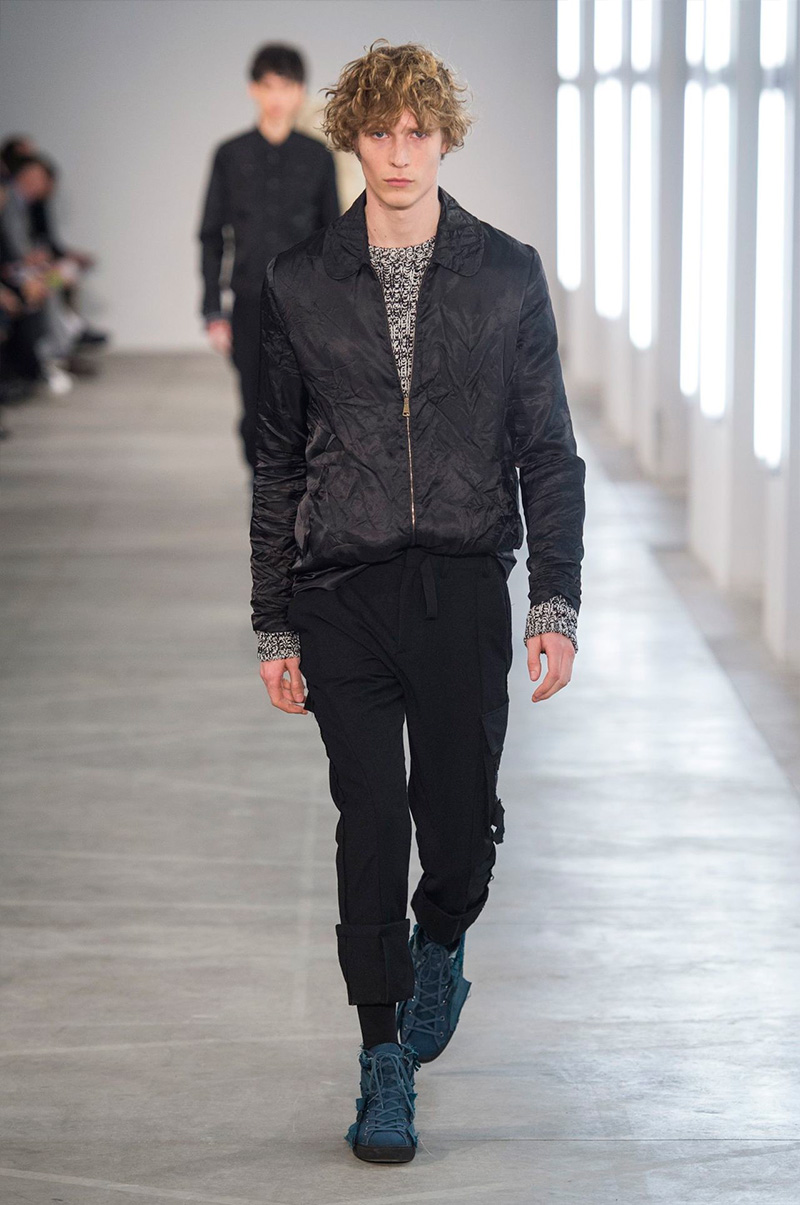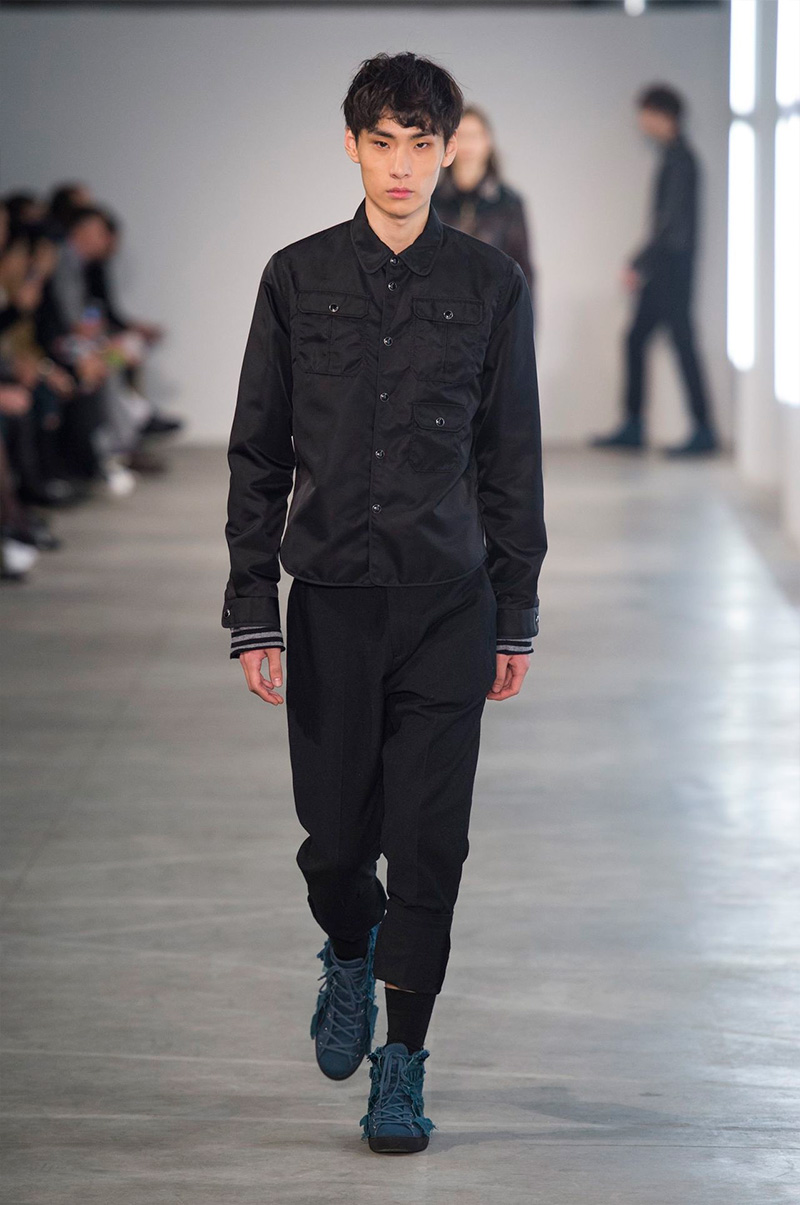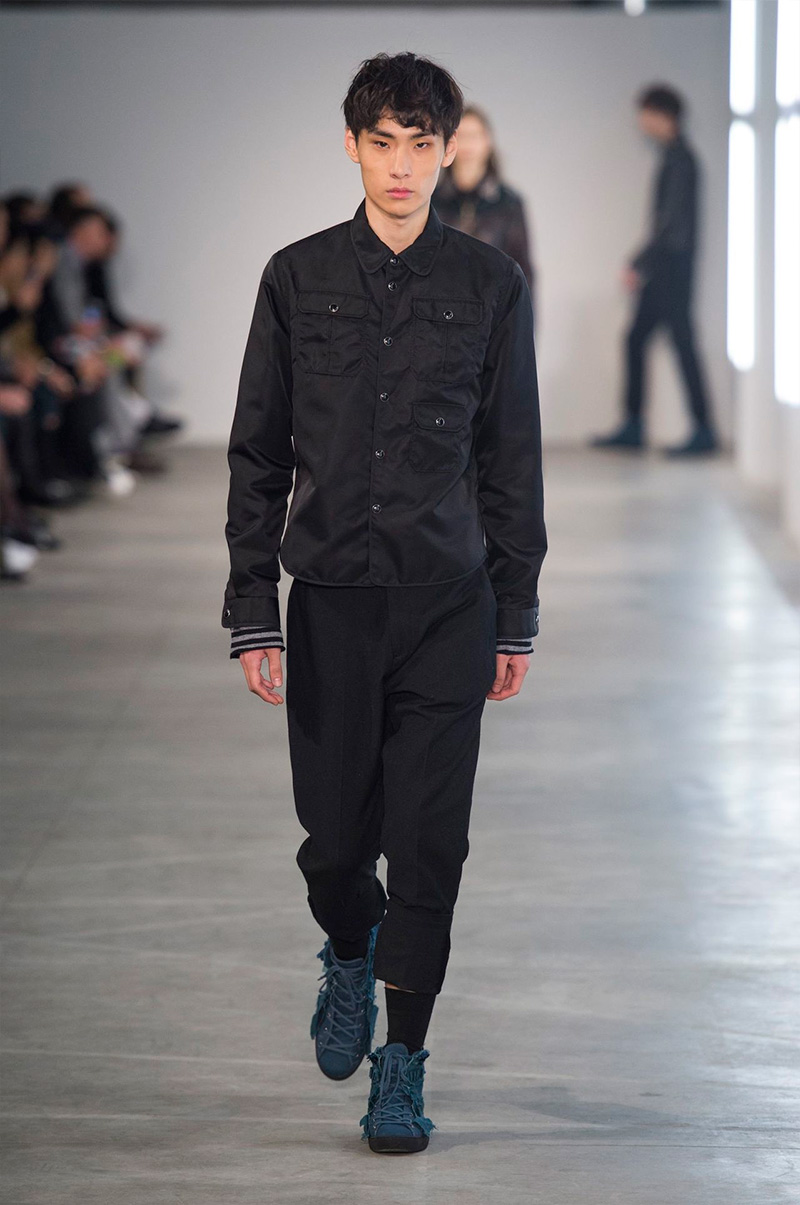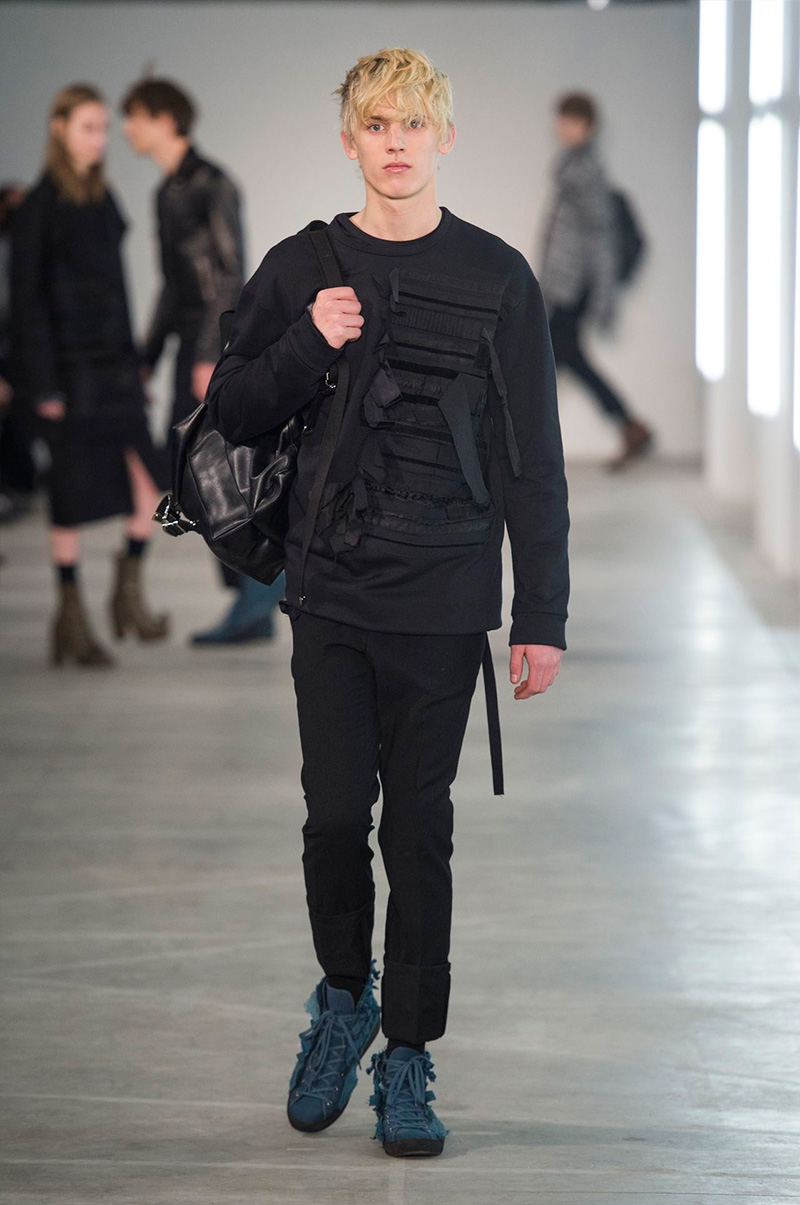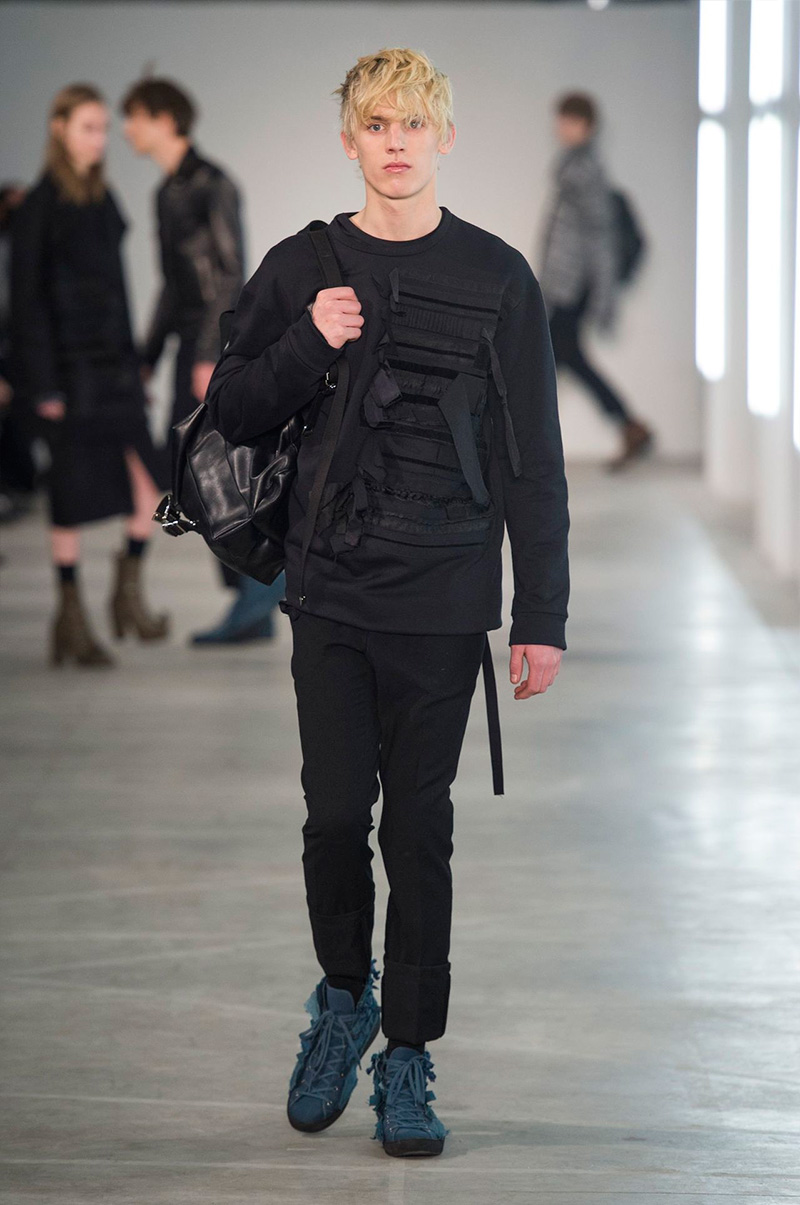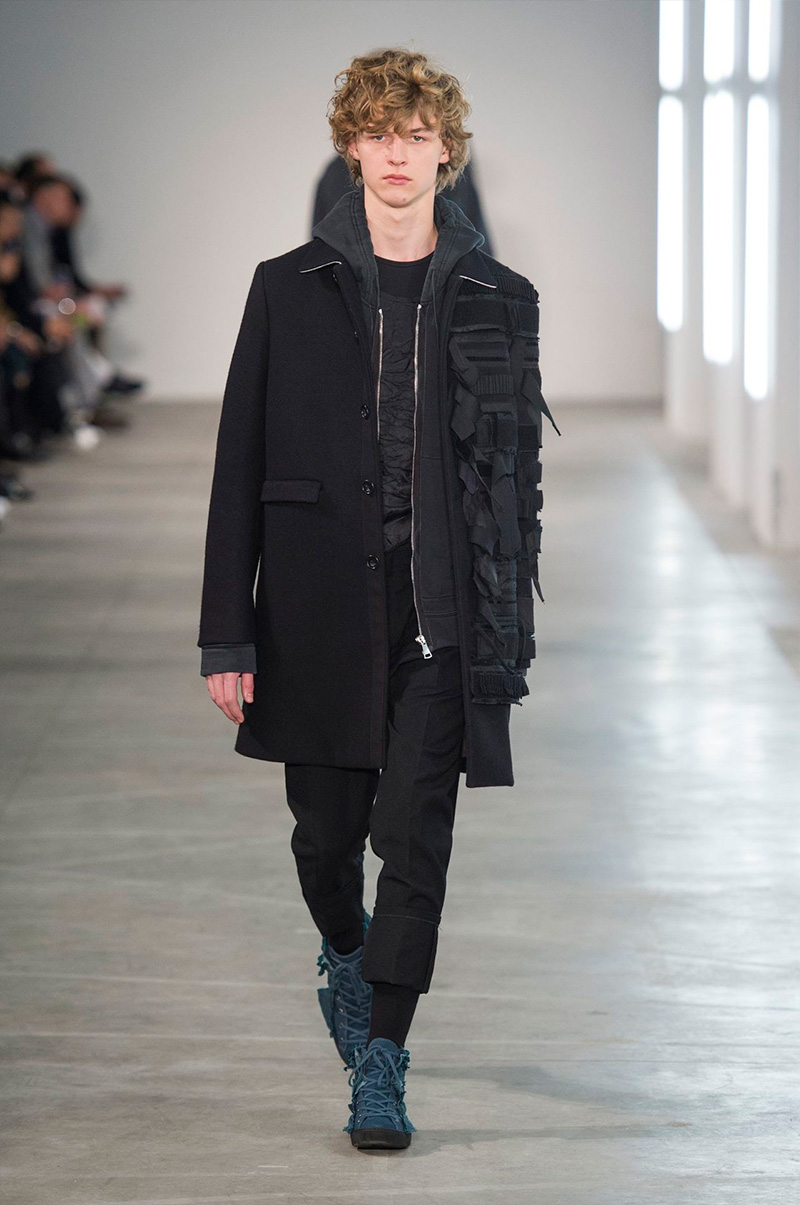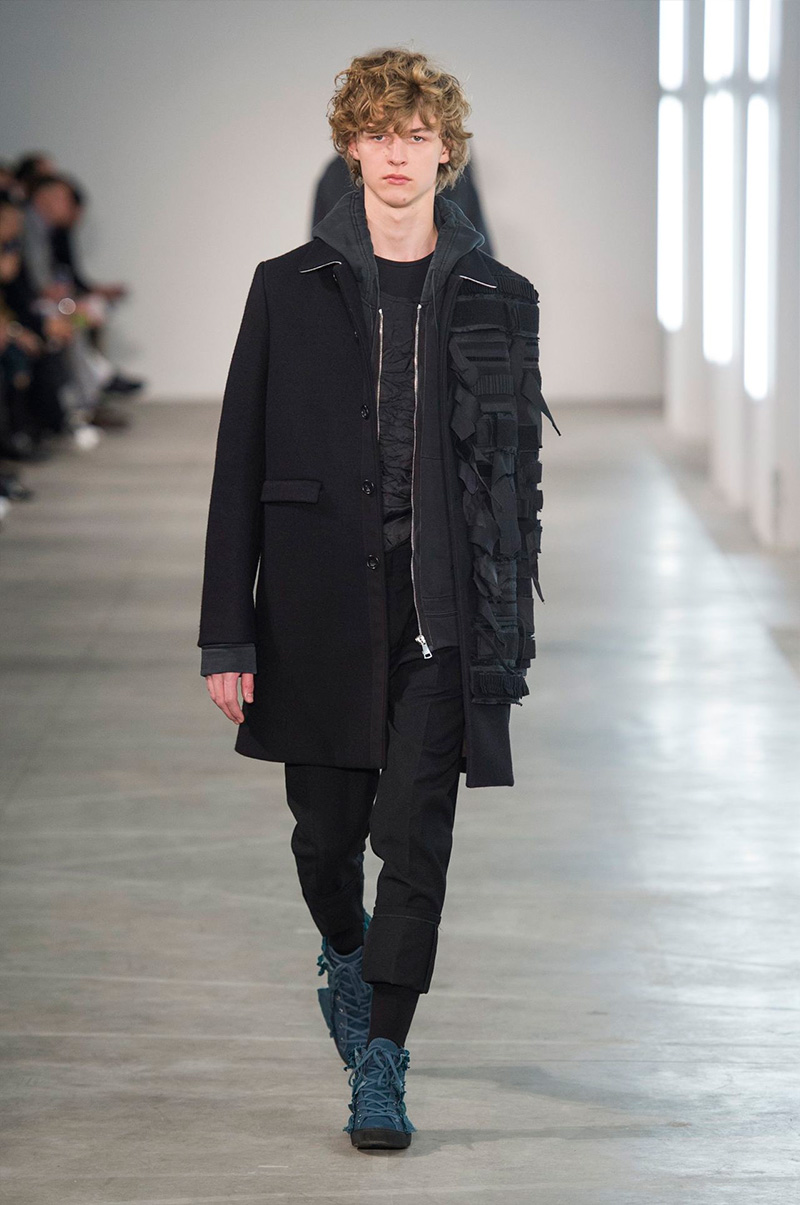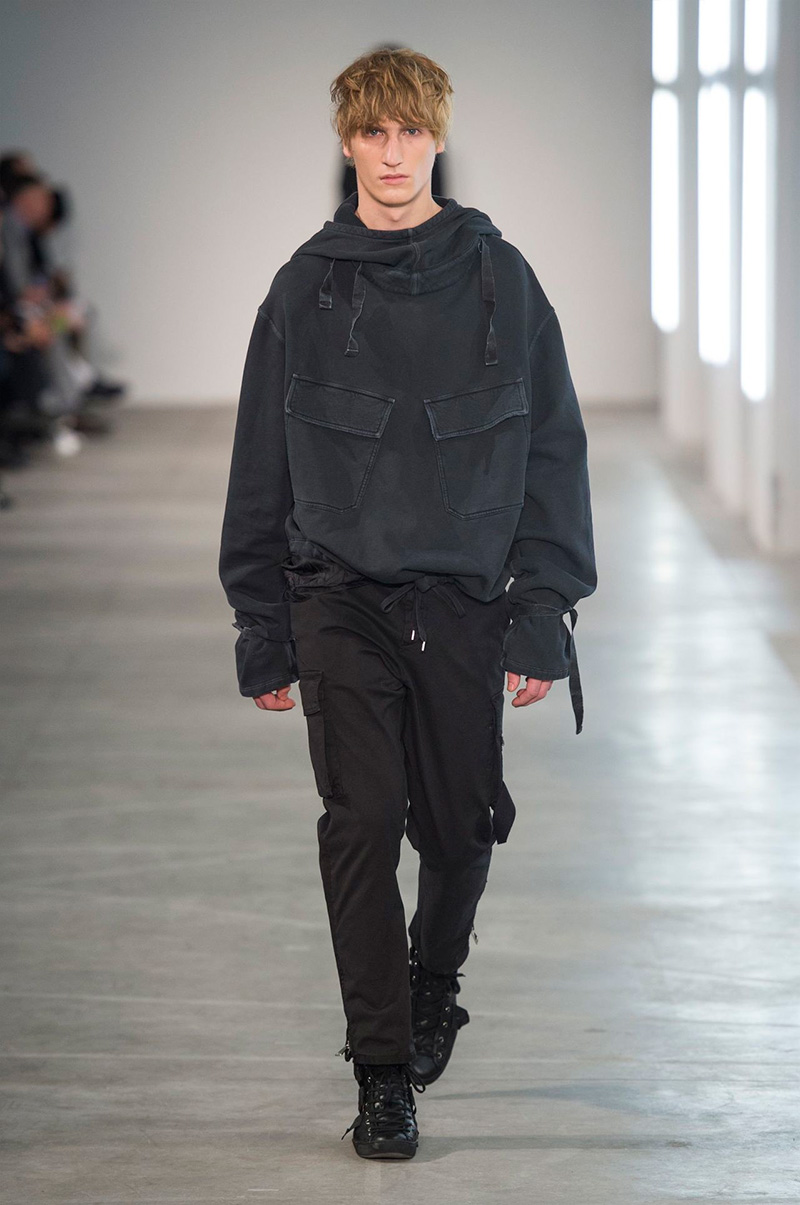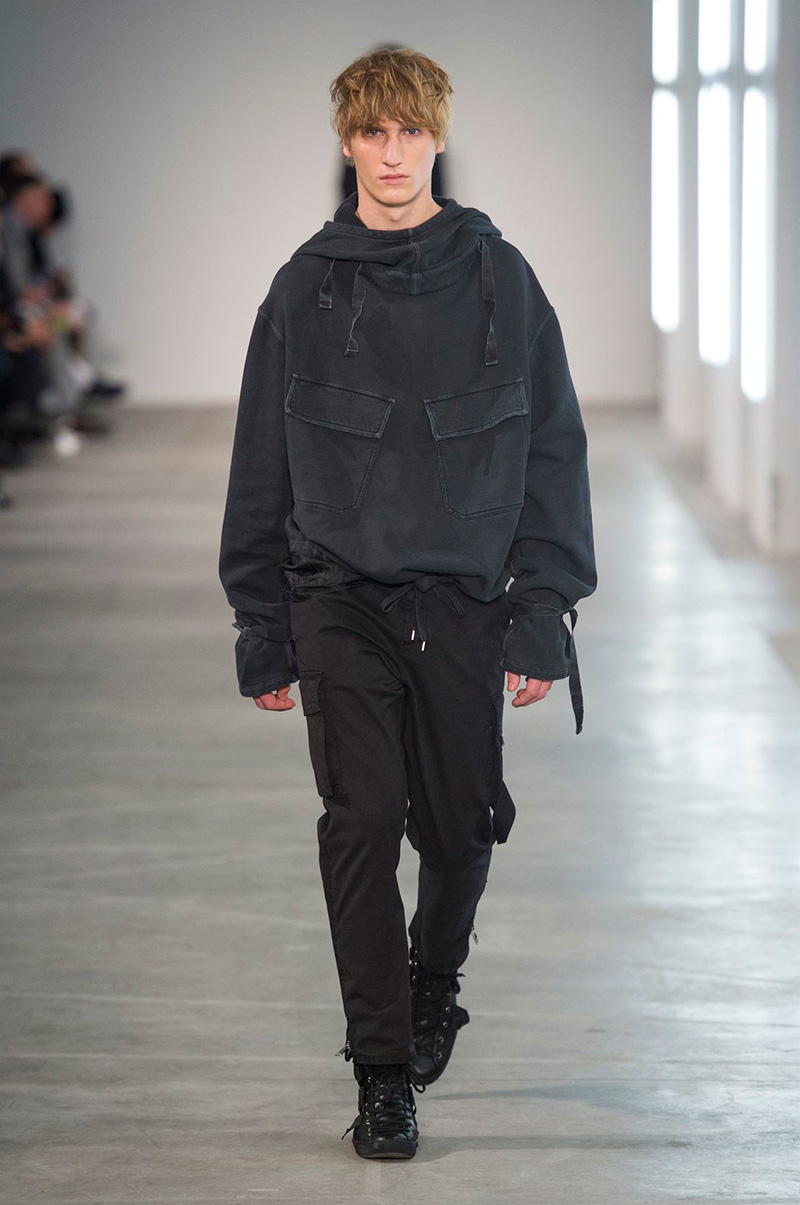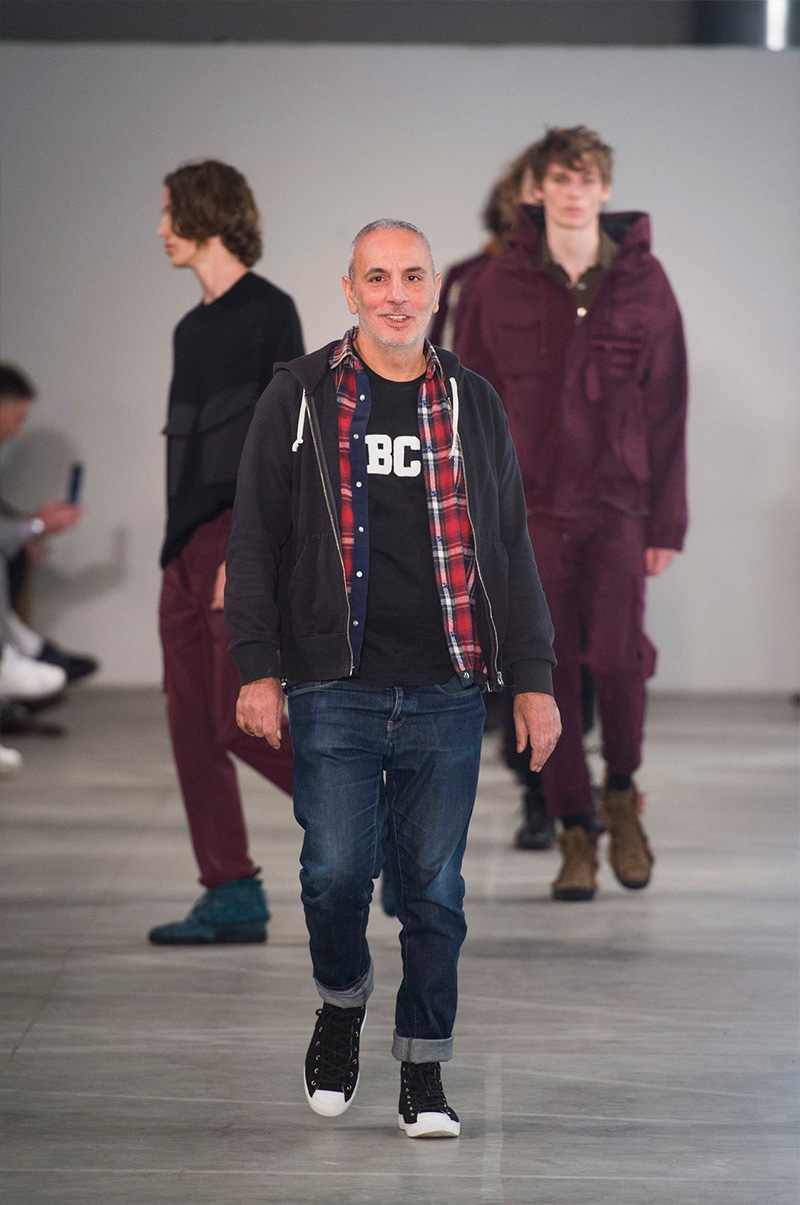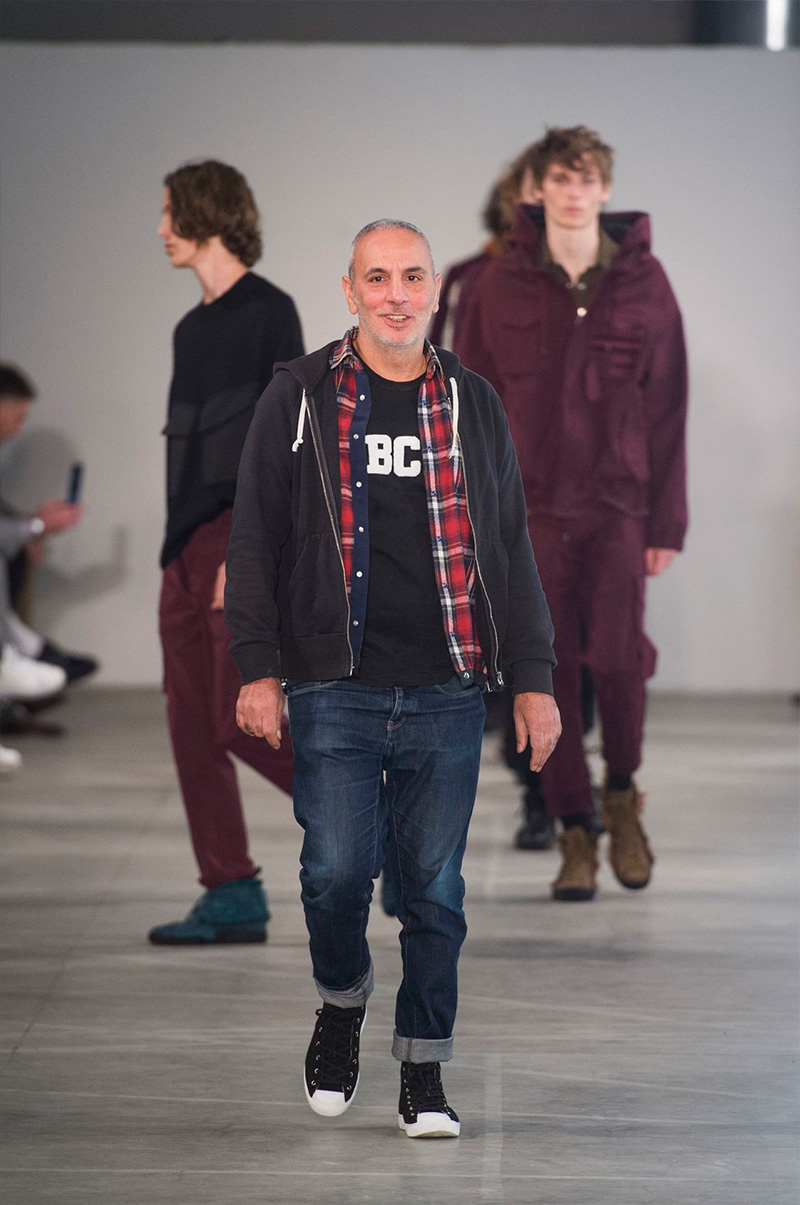 It sometimes happens to me- but I think I'm not the one and only nostalgic around the world- to page through a dusty scrapbook and recall memories back from a chapter of my life I wistfully entitle 'When I was young, handsome, thin and with a thick head of hair and bla bla bla with the 'all good things-repertoire'. It's like swimming downstream into familiar waters – or is it just a cold shower?-.
To explore youth, breathe it and intertwine it with a wise artistic finesse is what young-at-heart fifty-something Alessandro Dell'Acqua has been all hot about since Nº21 was established in 2010- man's line debuts later in 2013-. AW16 collection has no rules, it nods to the unsophisticated, easy yet successful styling of teen idols performing on MTV- the melange roll neck jumper with extra long sleeves and also the mohair striped one, mainly- and plays with relaxed cuts and clean lines. The high neck anoraks with big pockets on the front  and the crinkly zipped shirts are paired with cargo pants giving the line a breezy and edgy vibe.
Forever young- well, forever Fucking Young, I'd say!- that's what anyone would love to be and Alessandro is well aware of that.