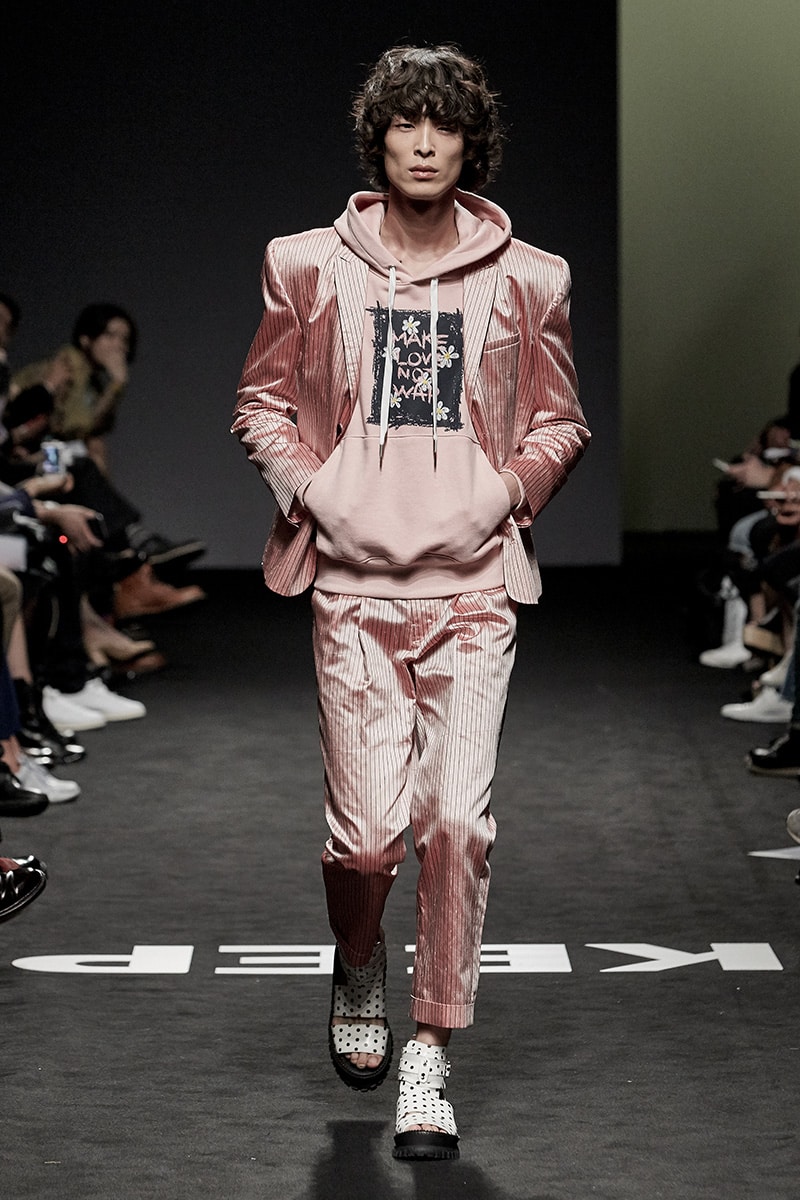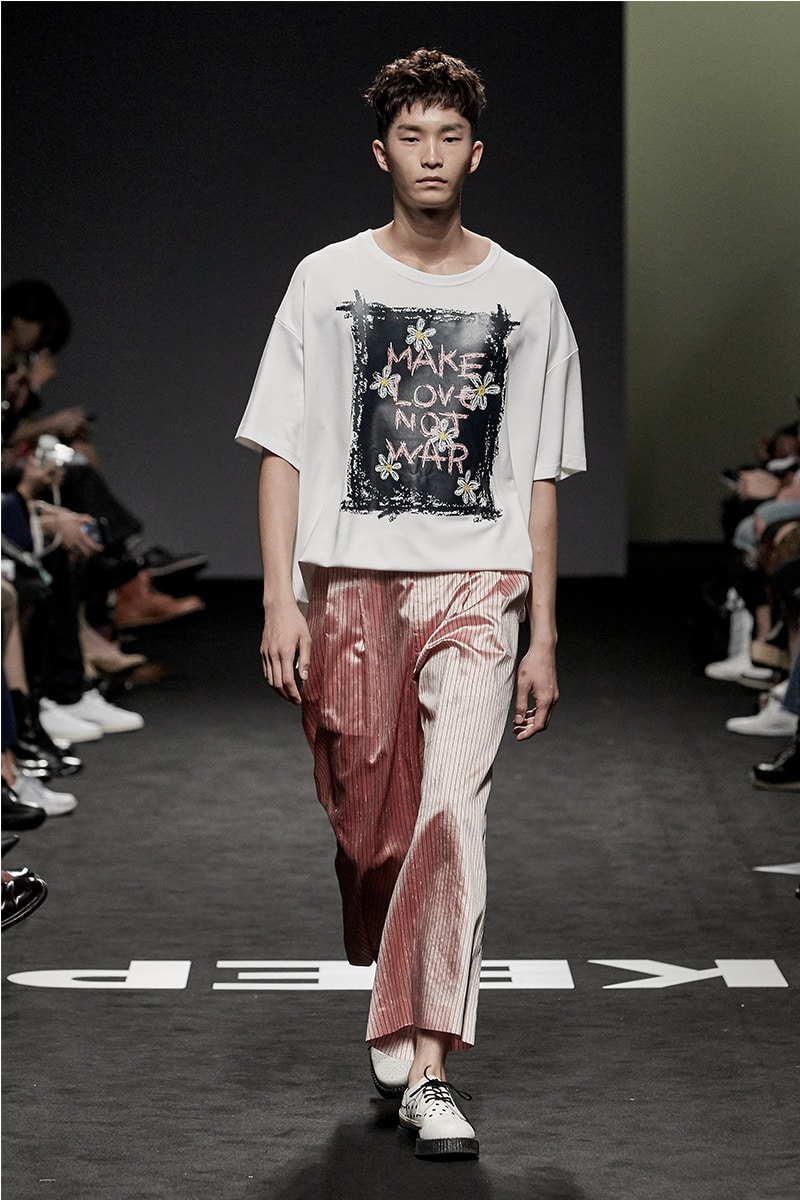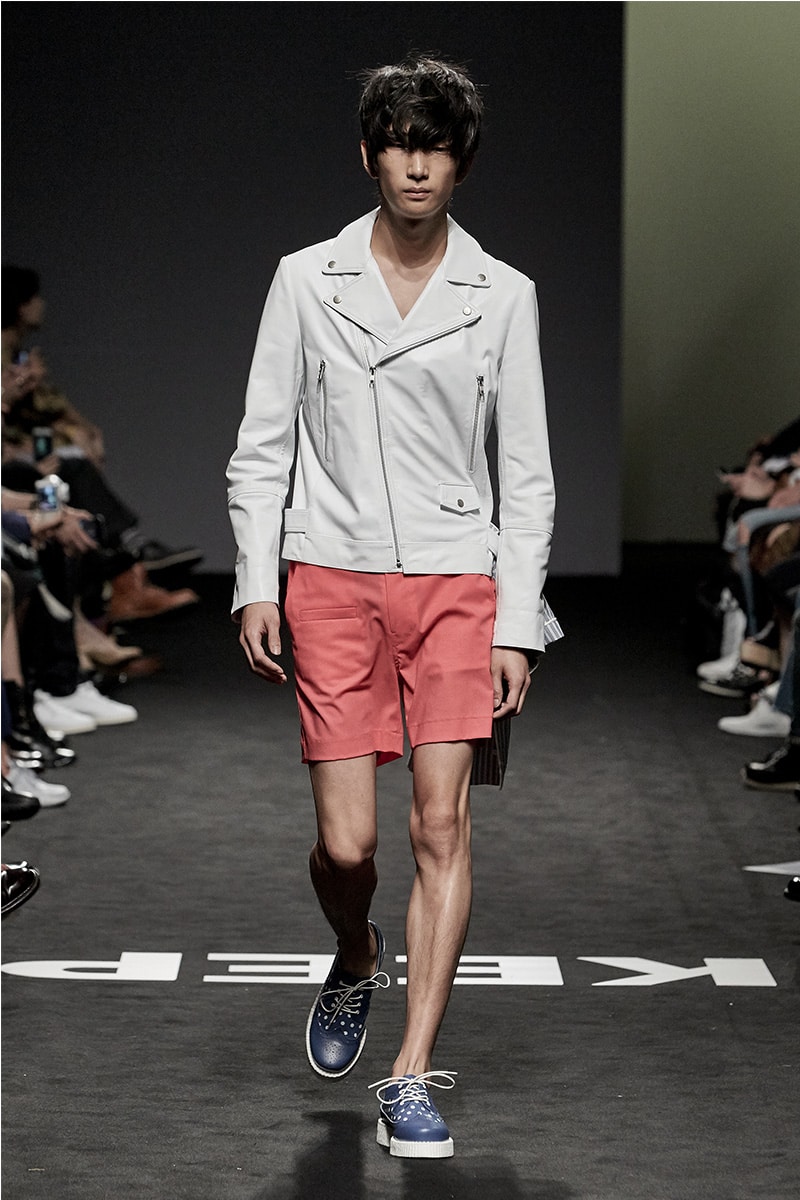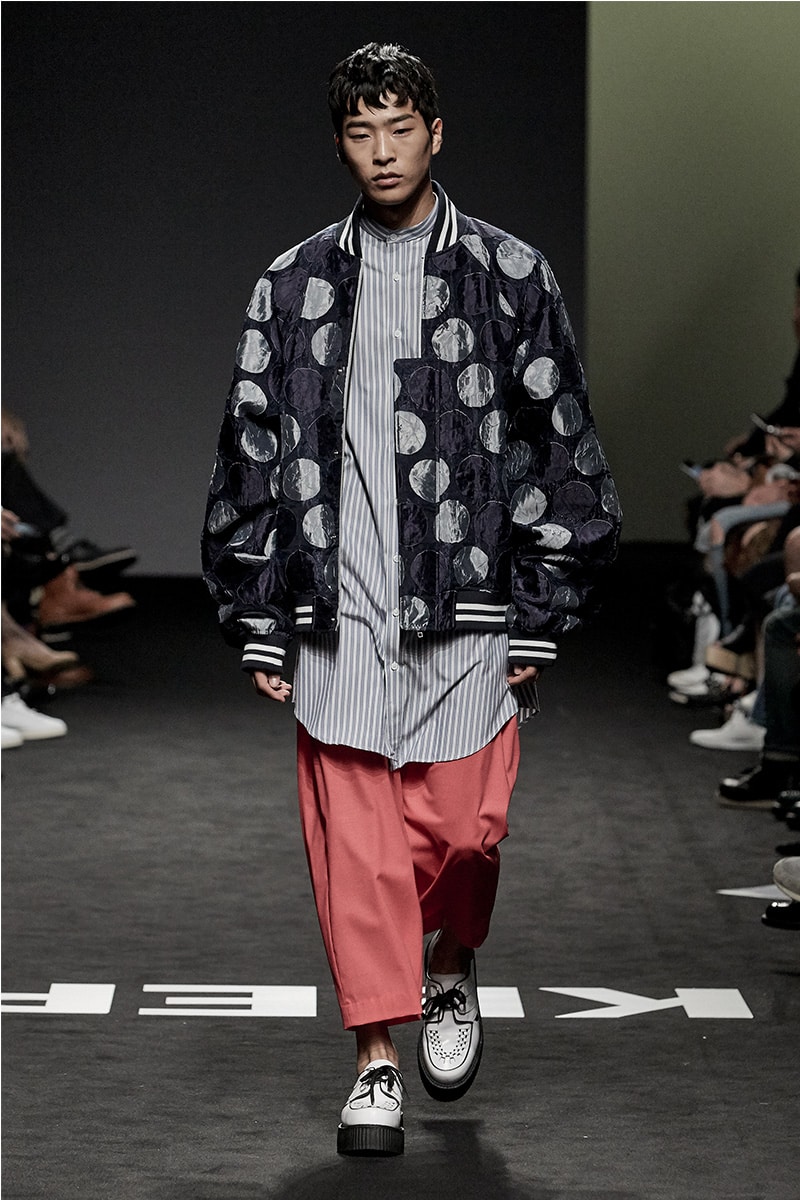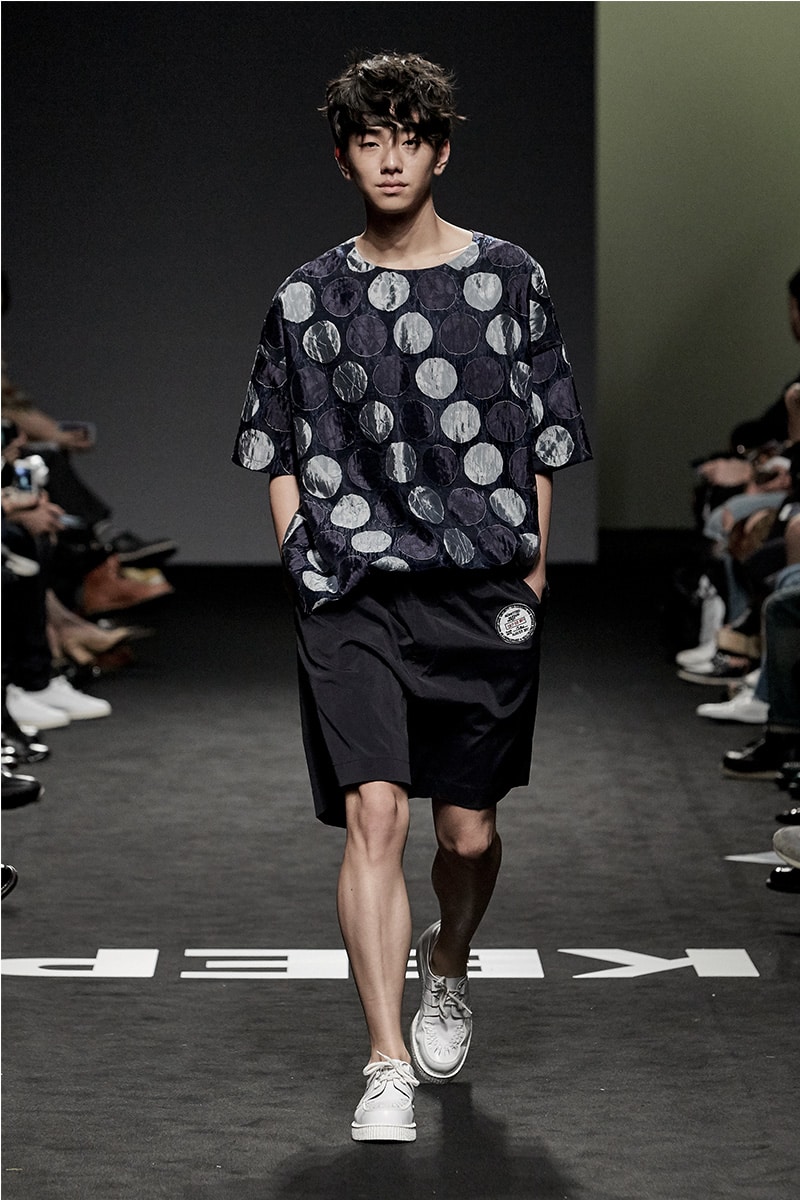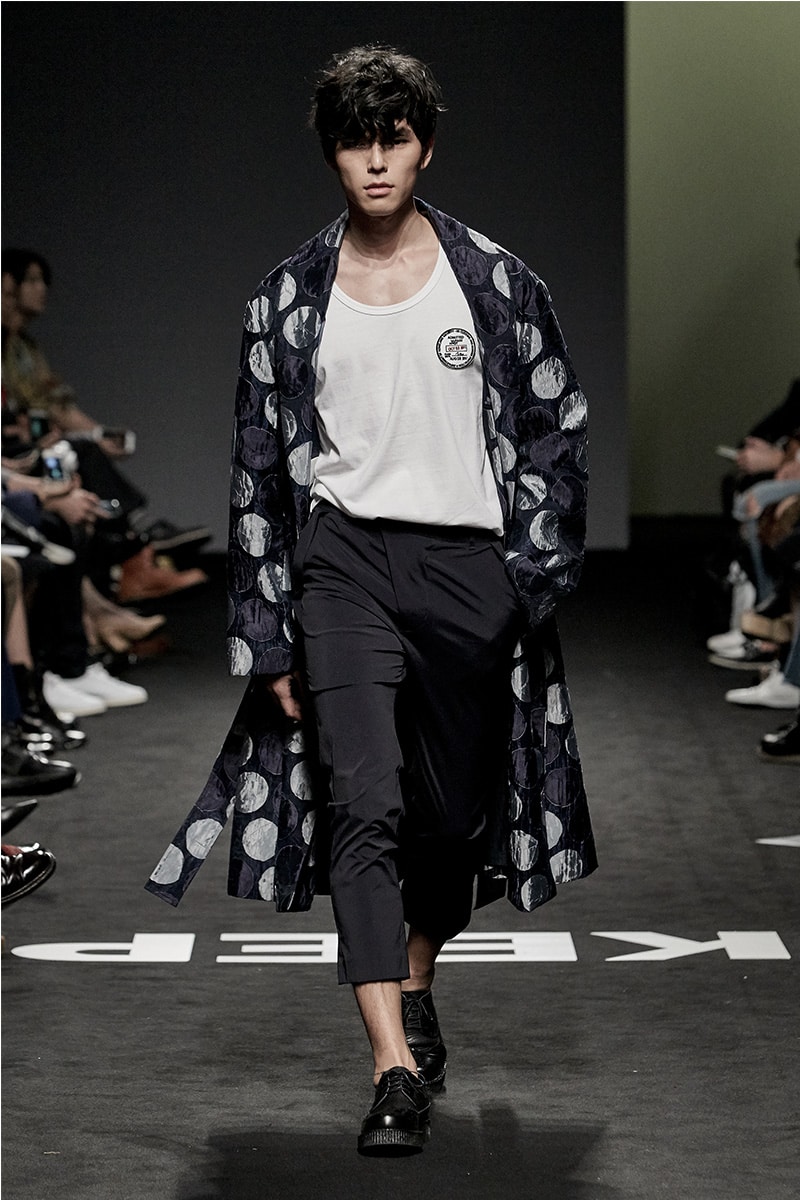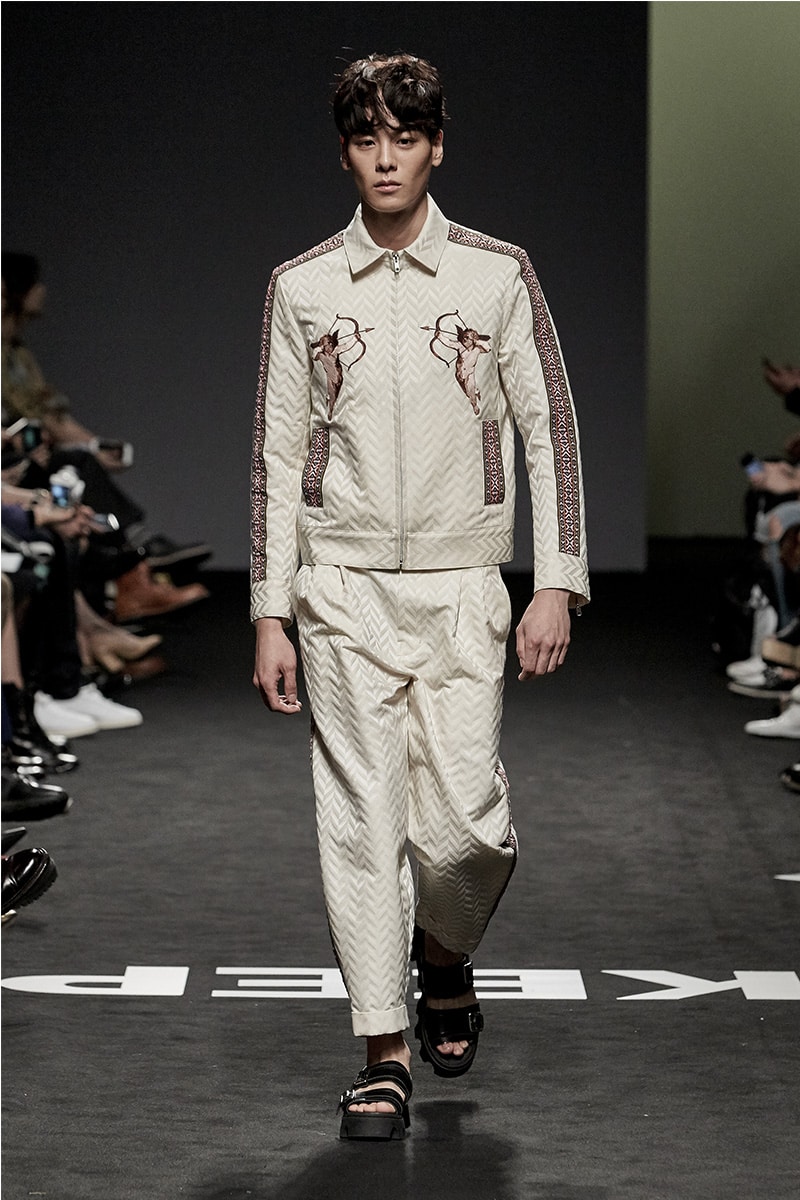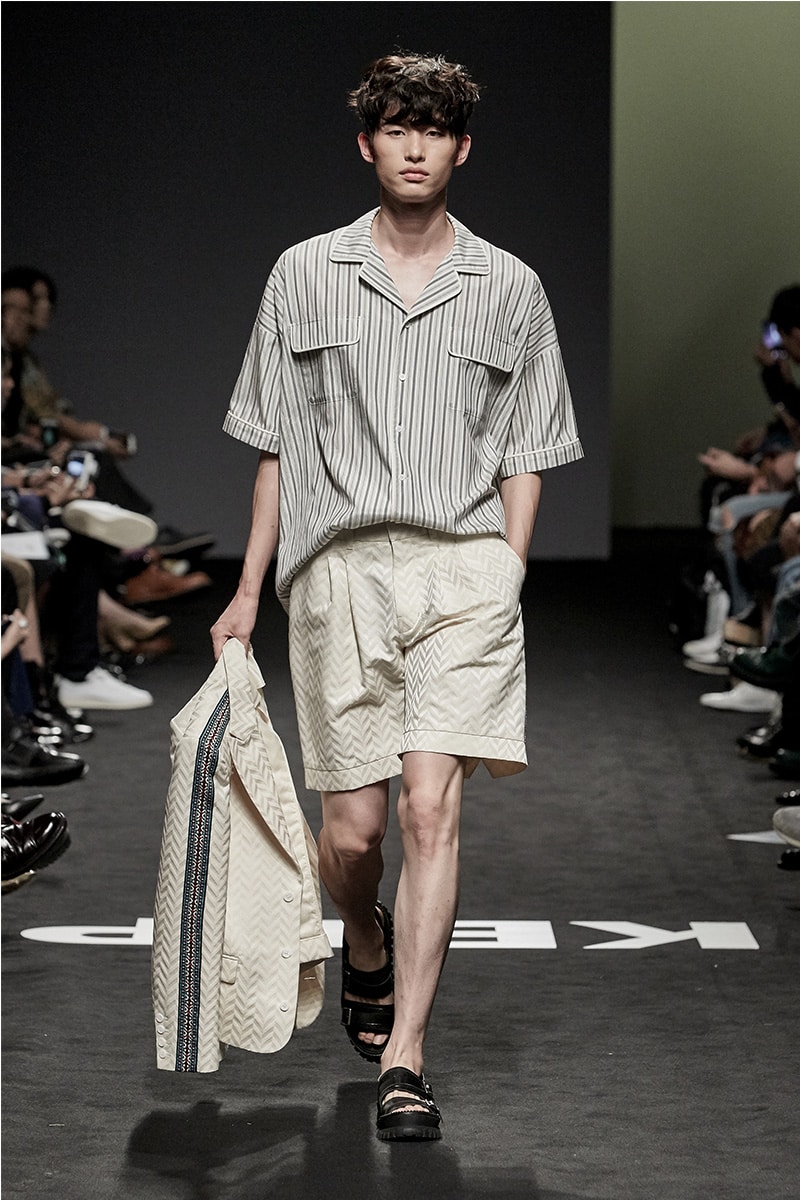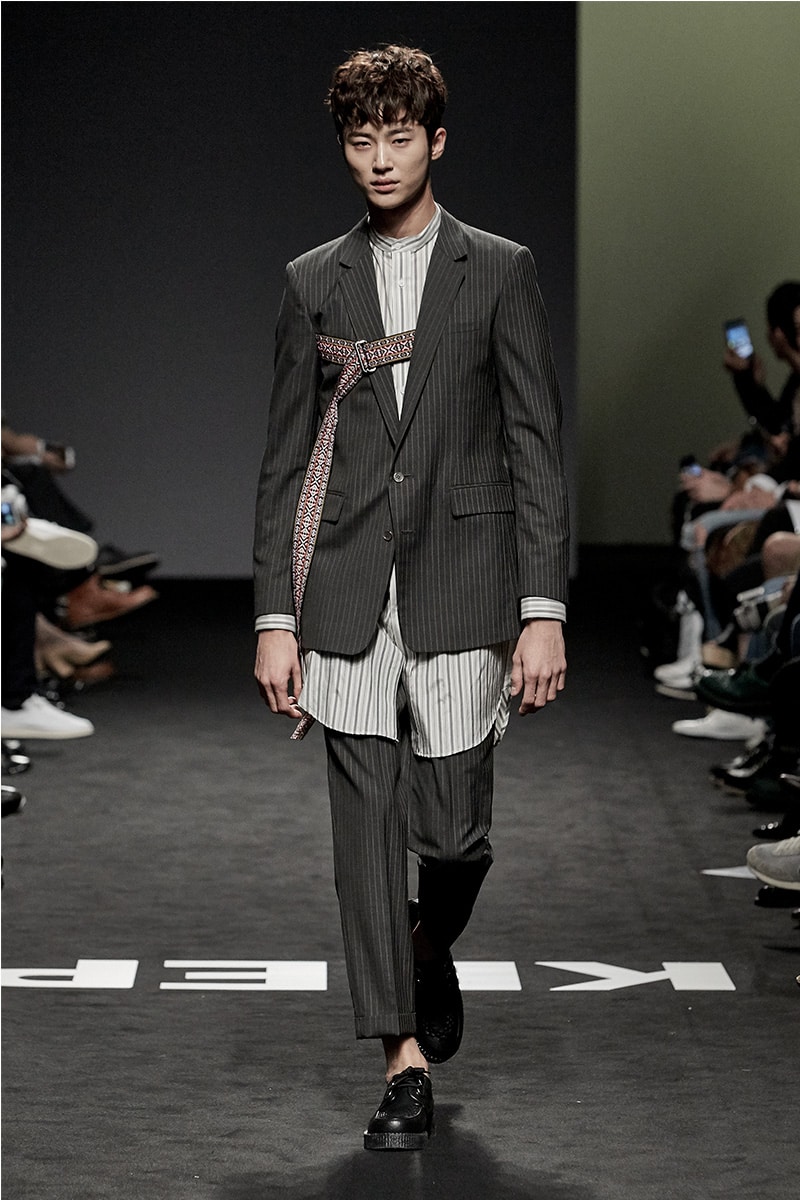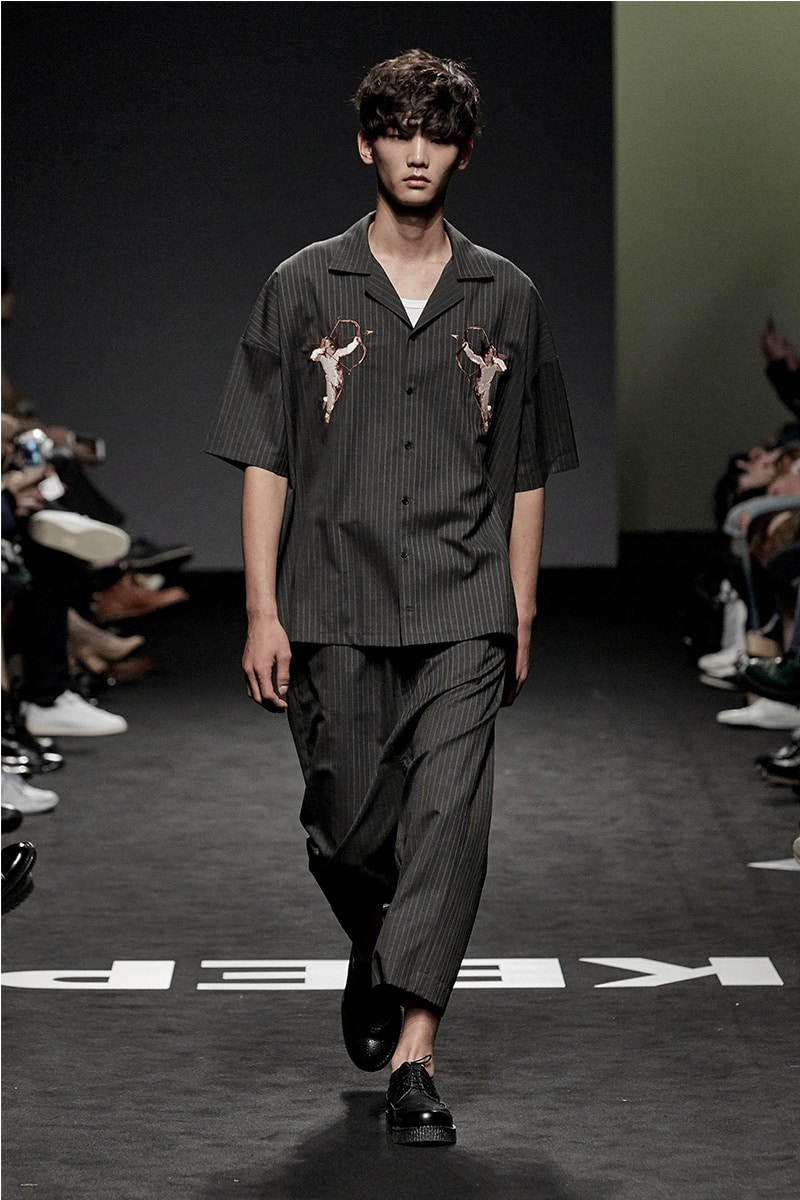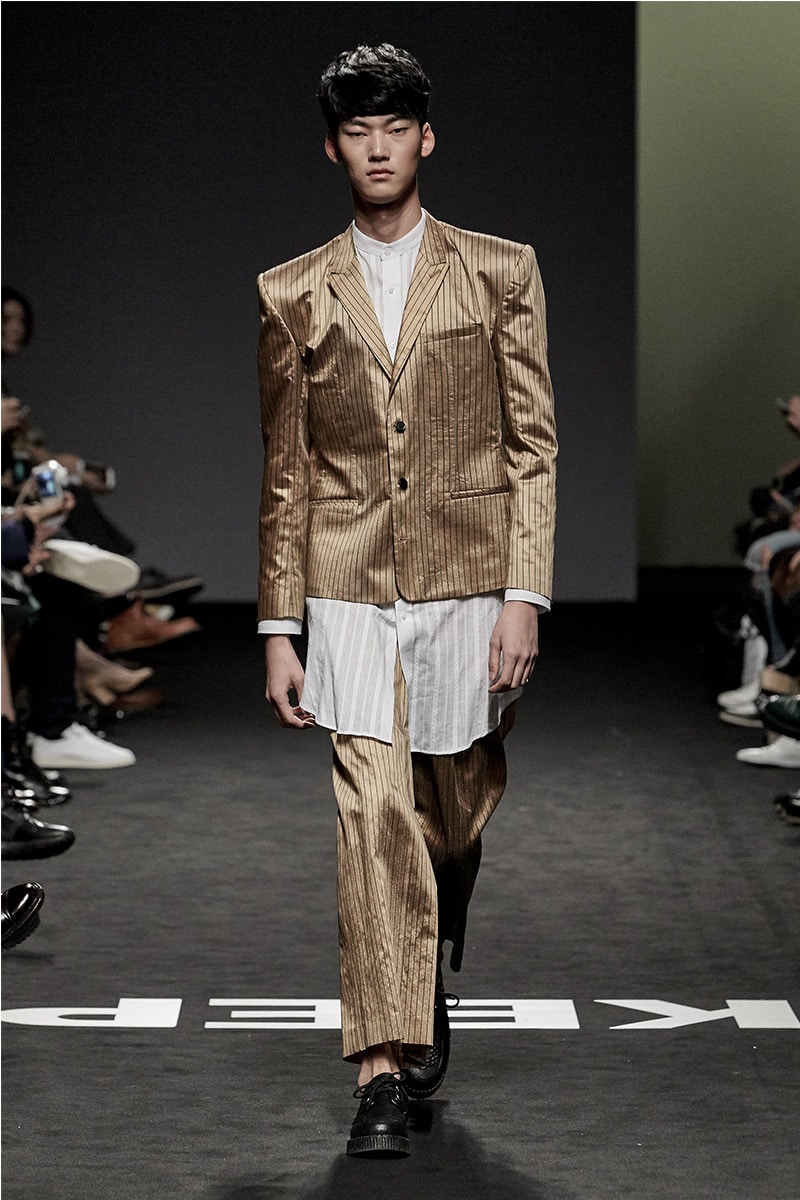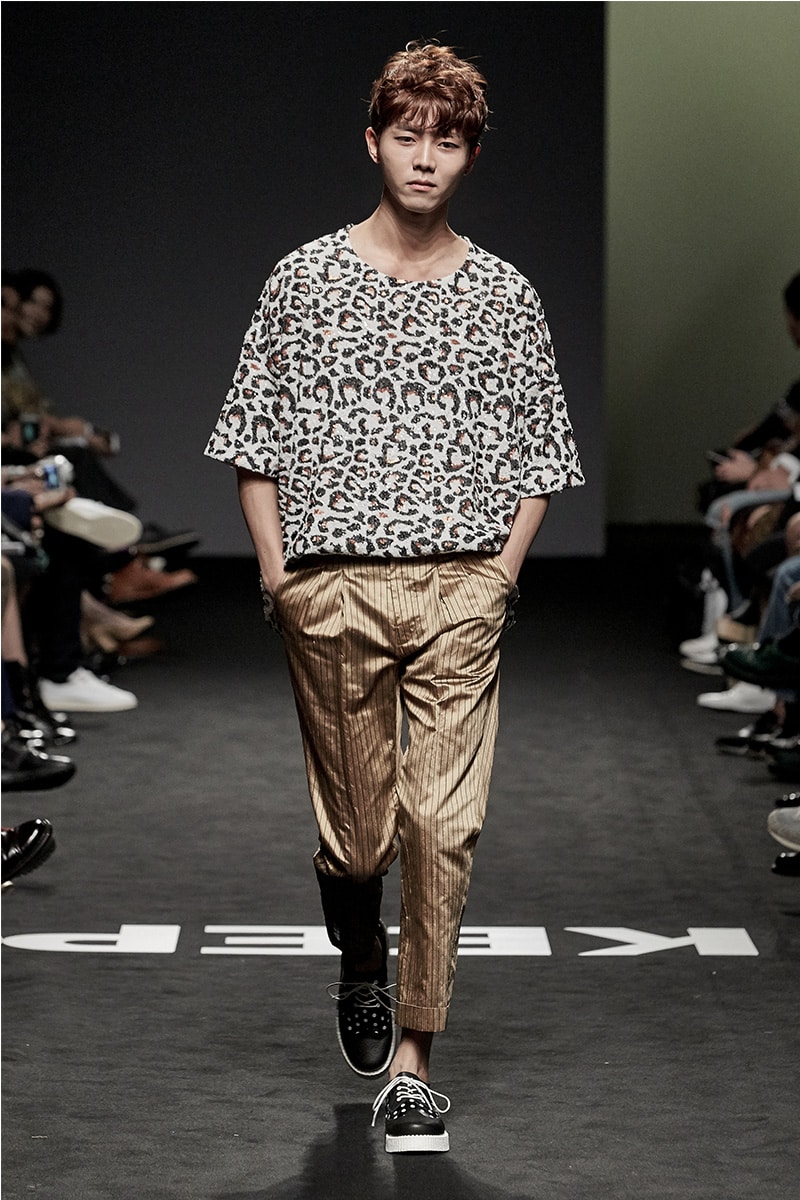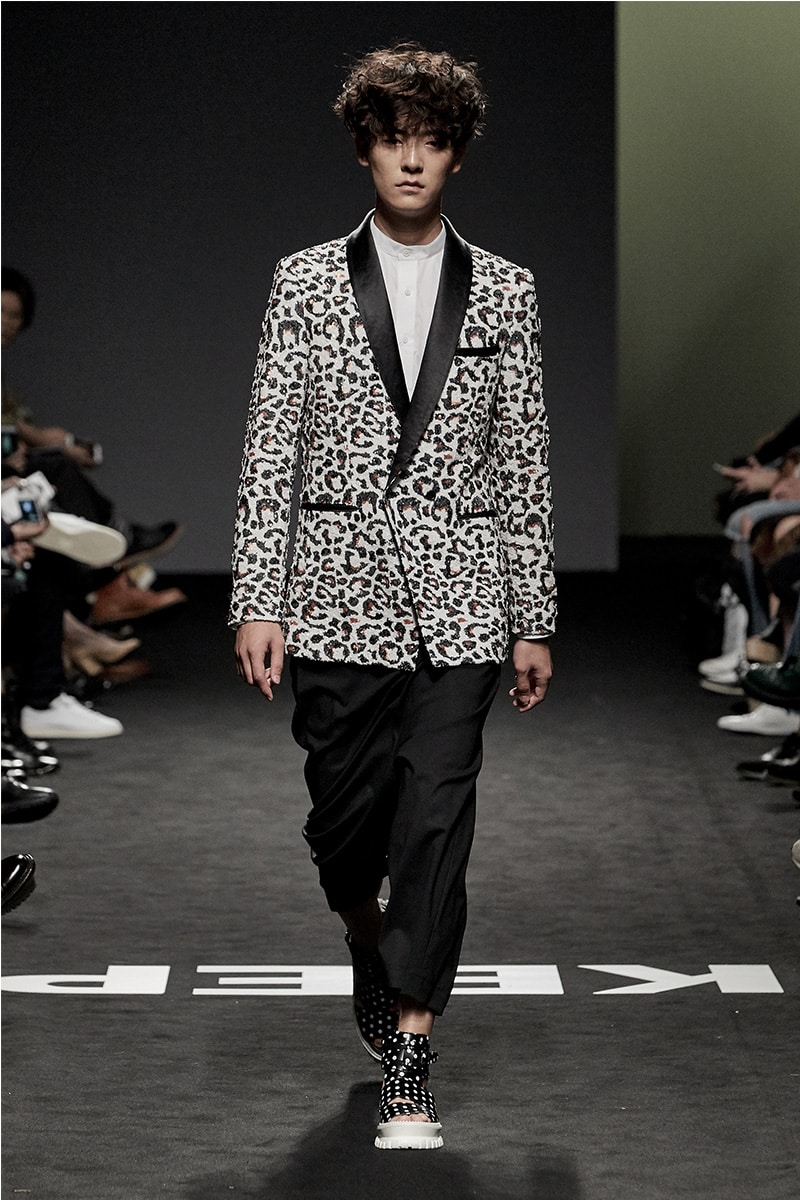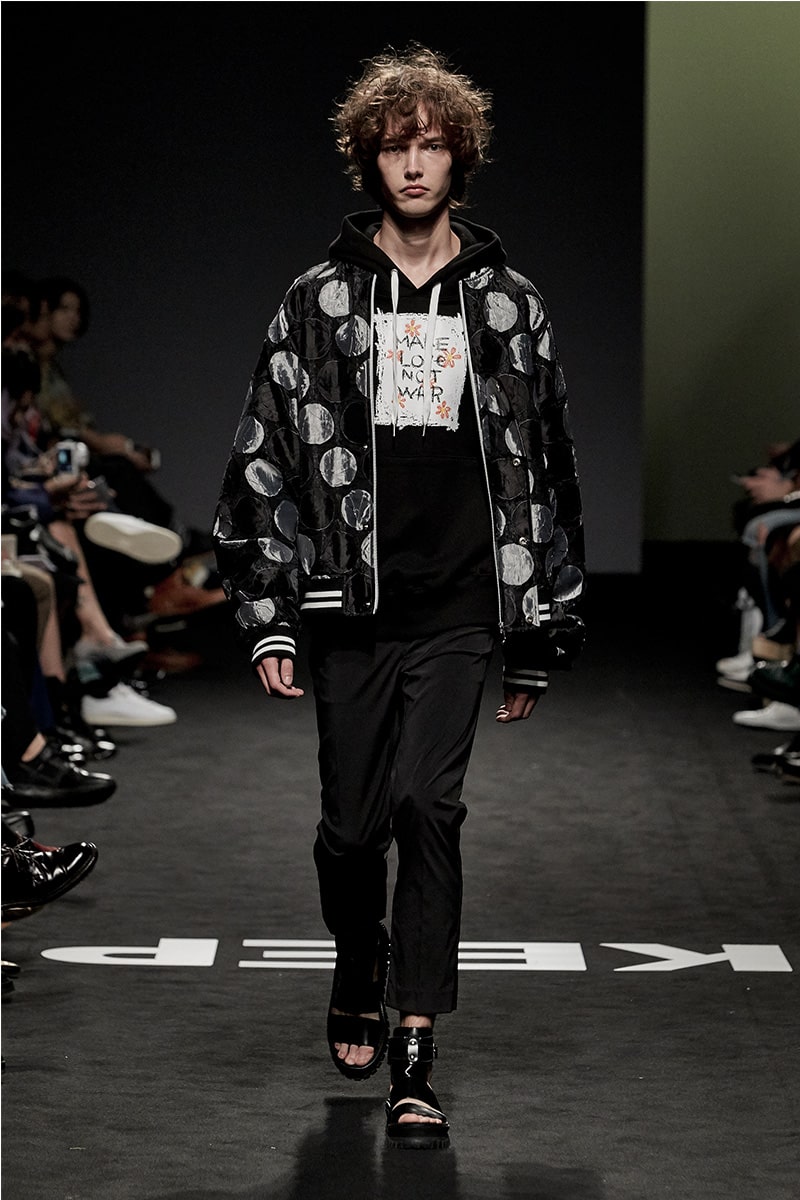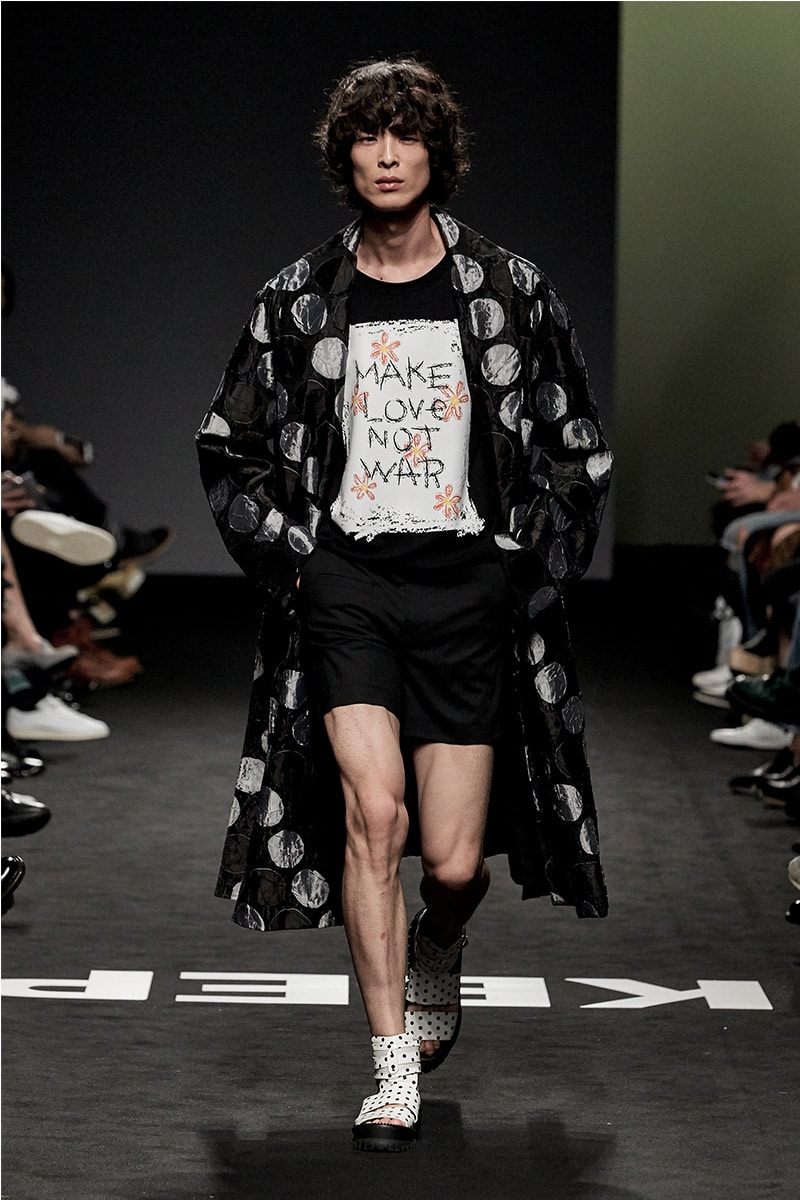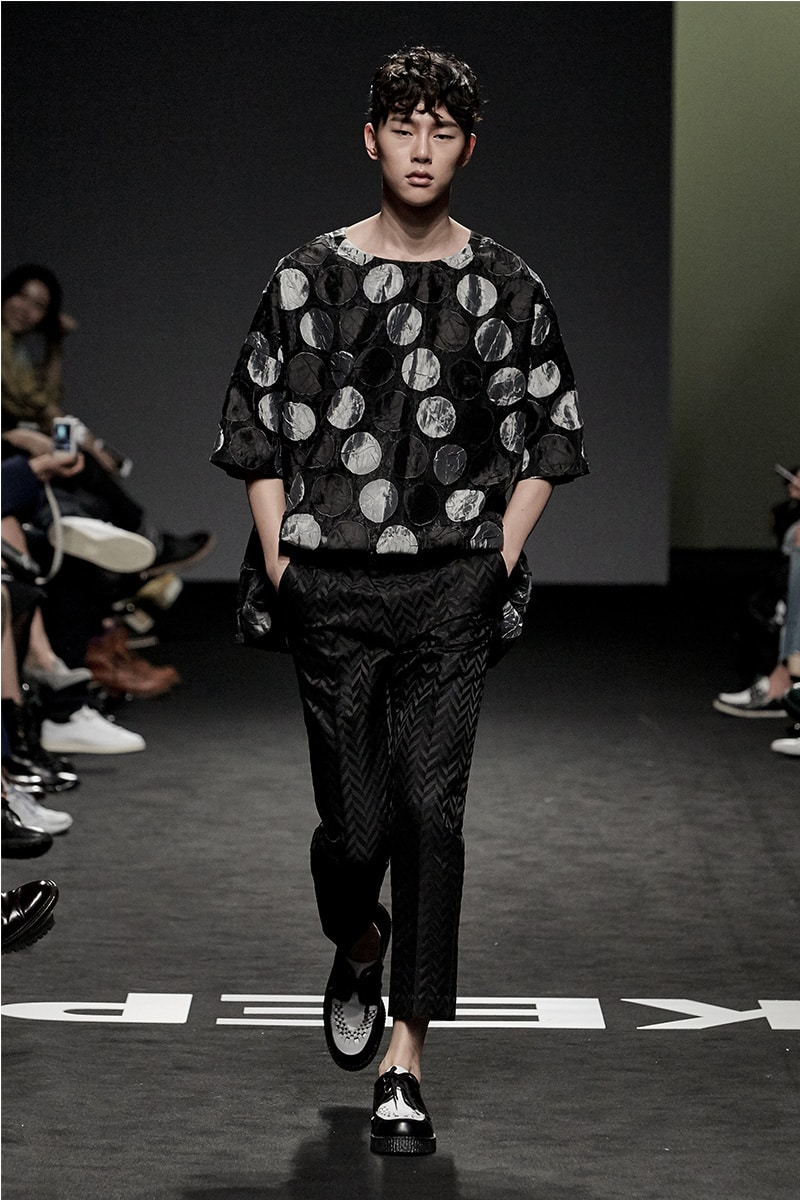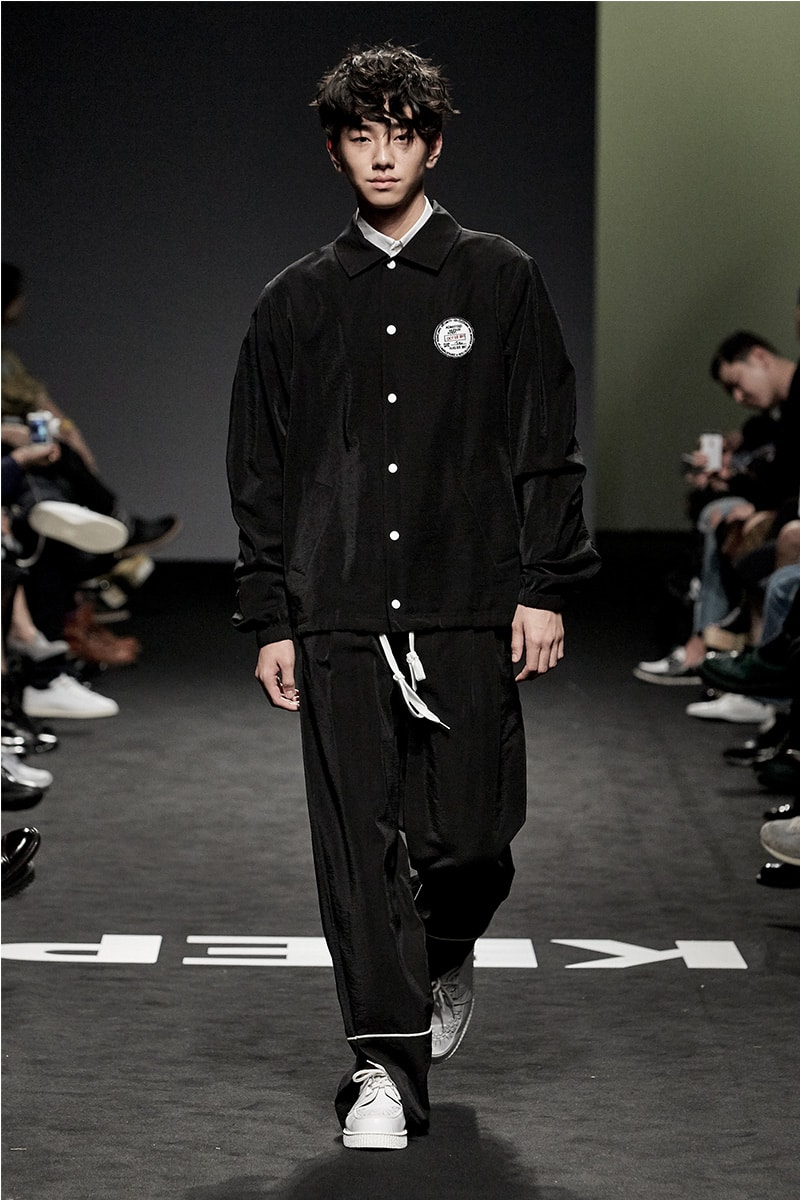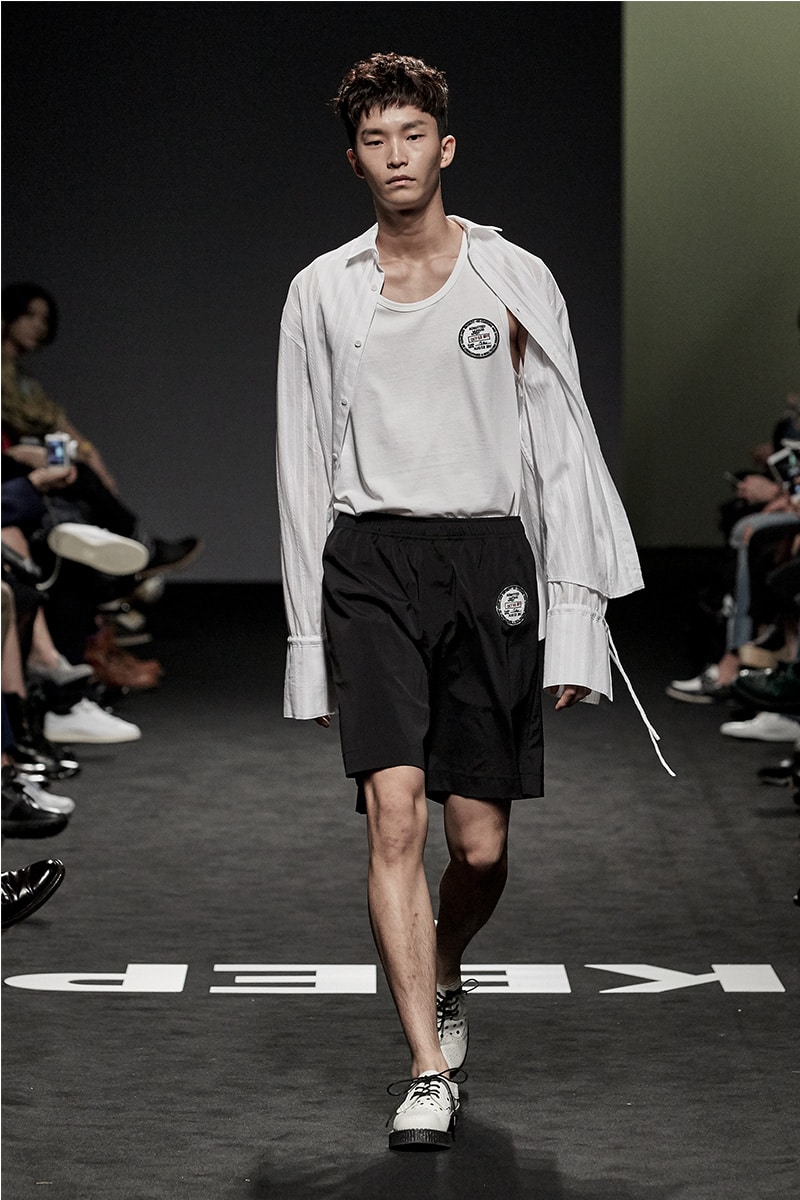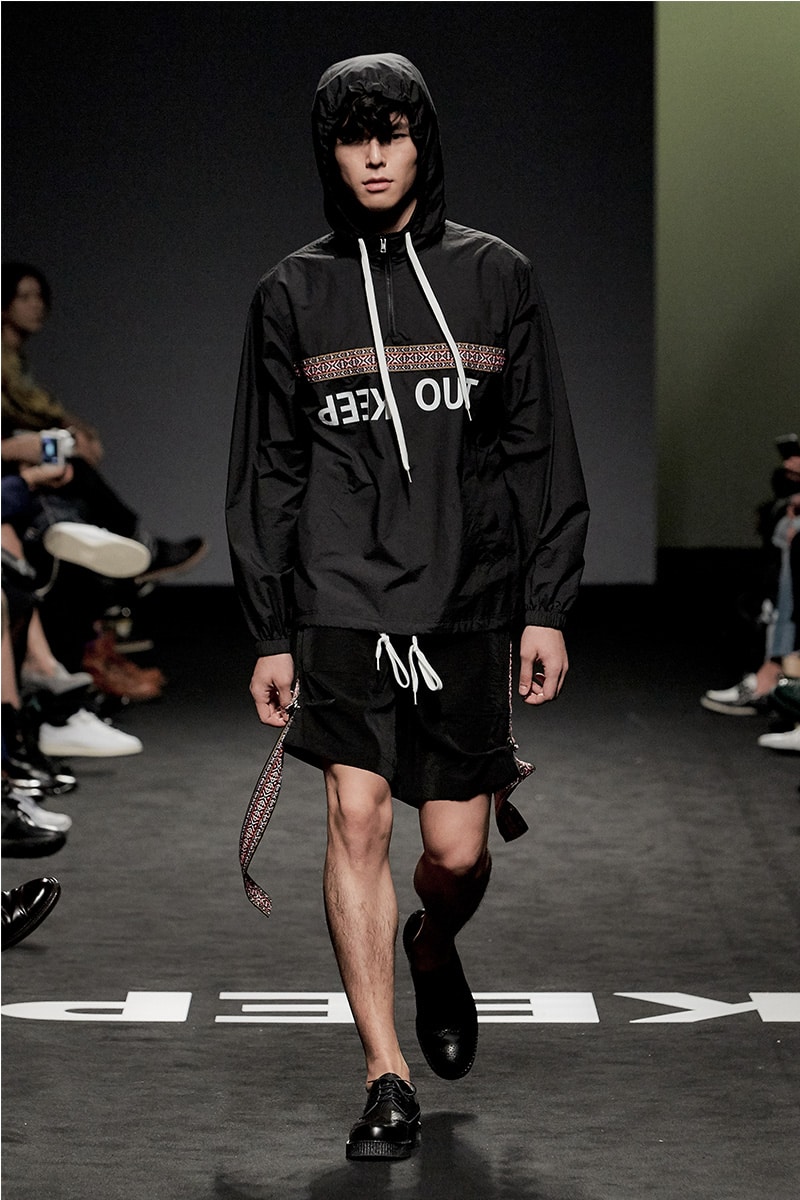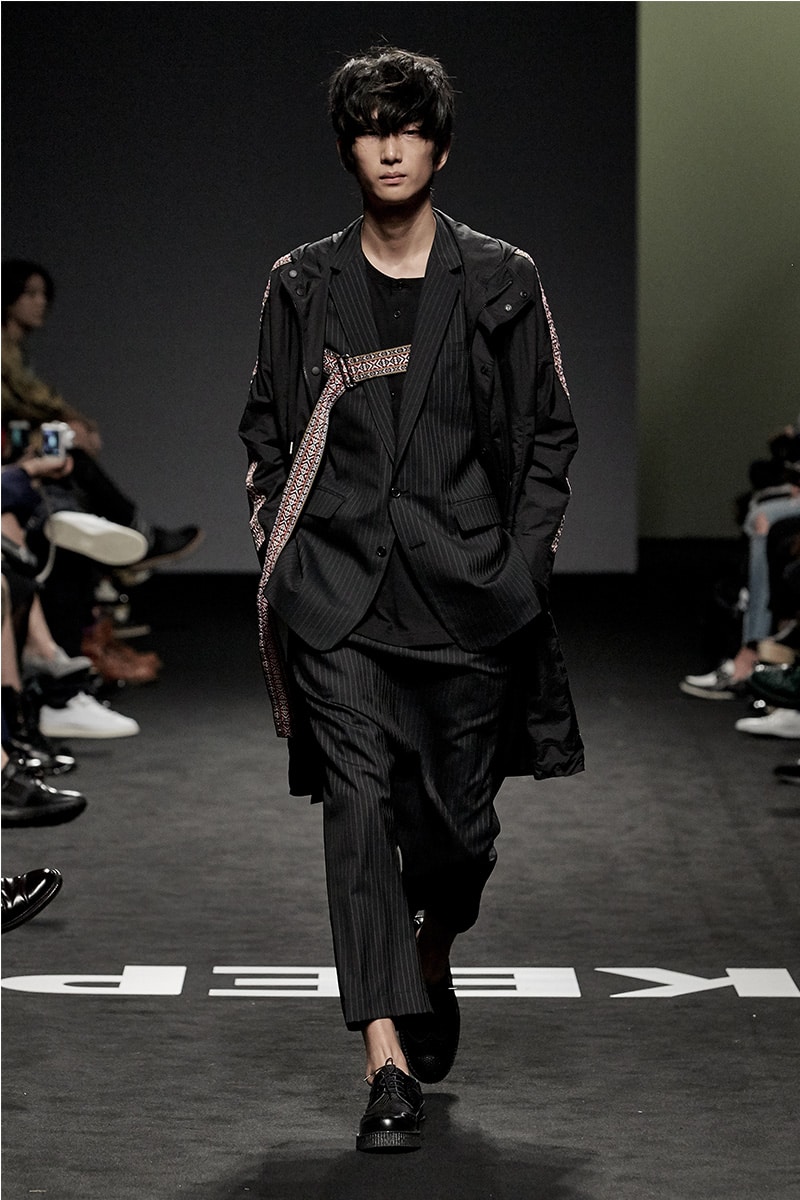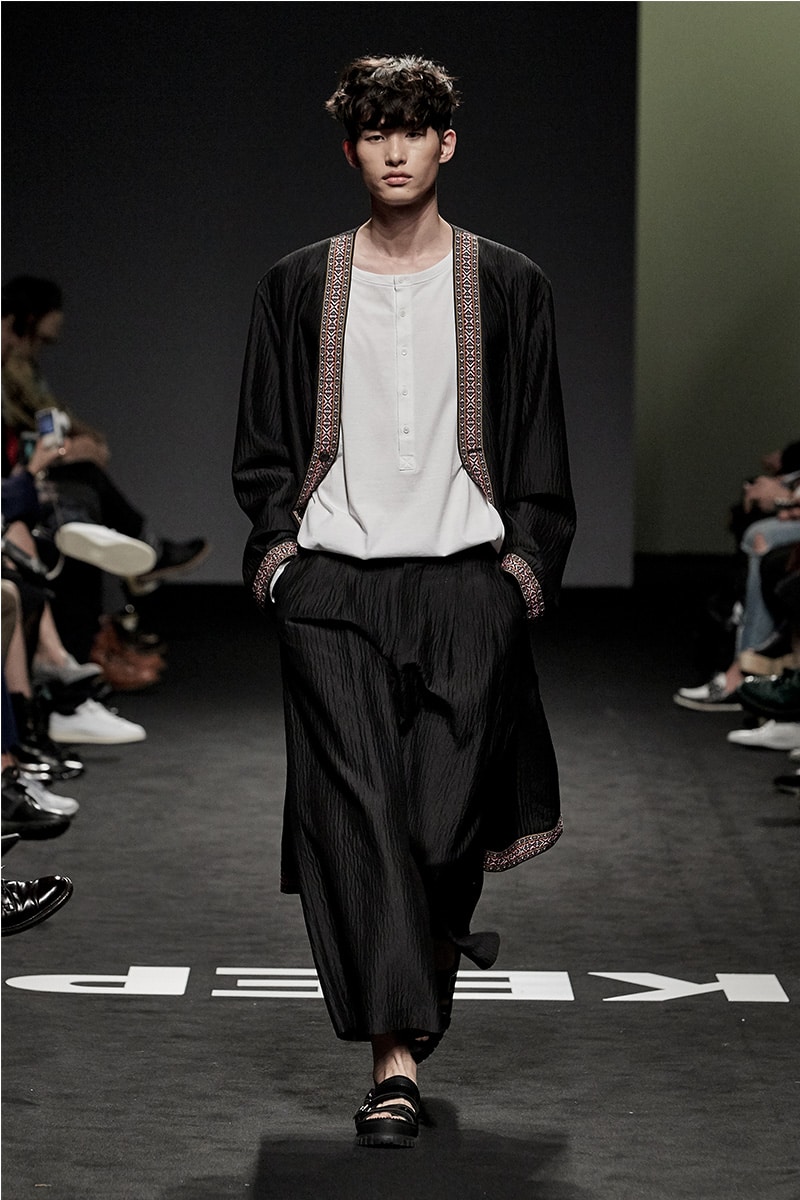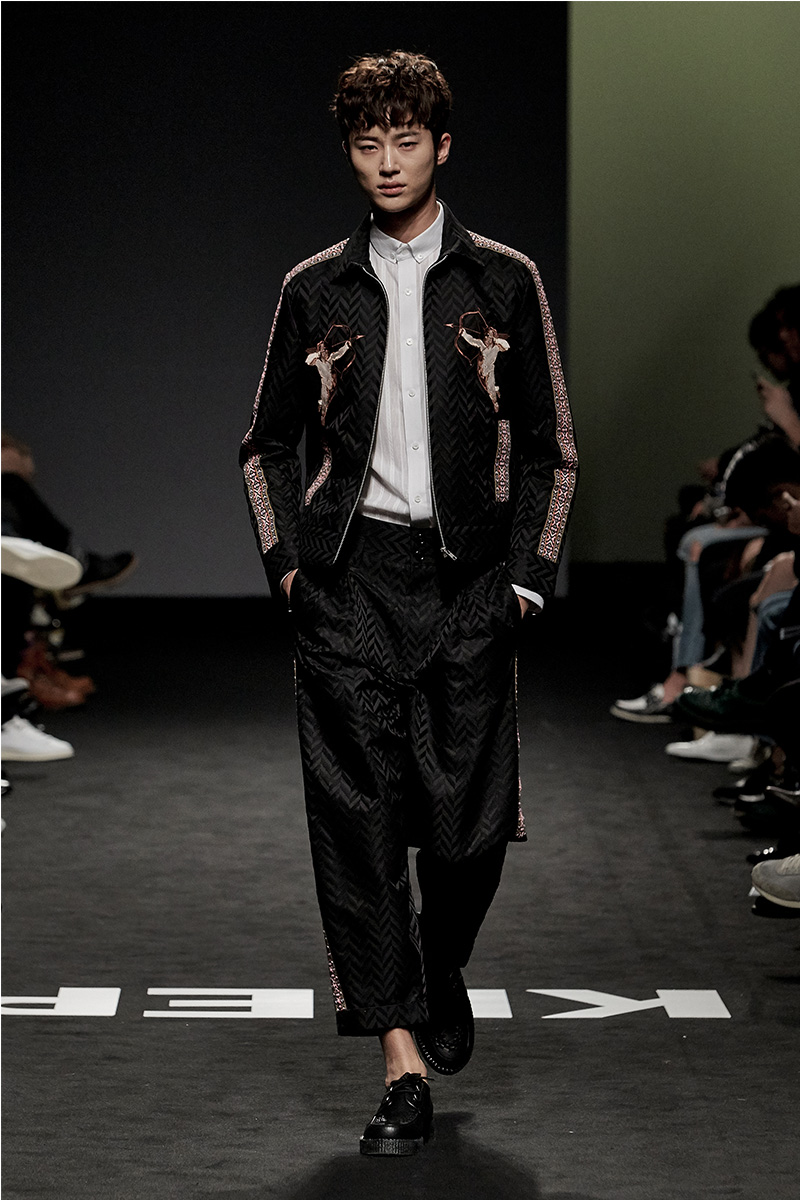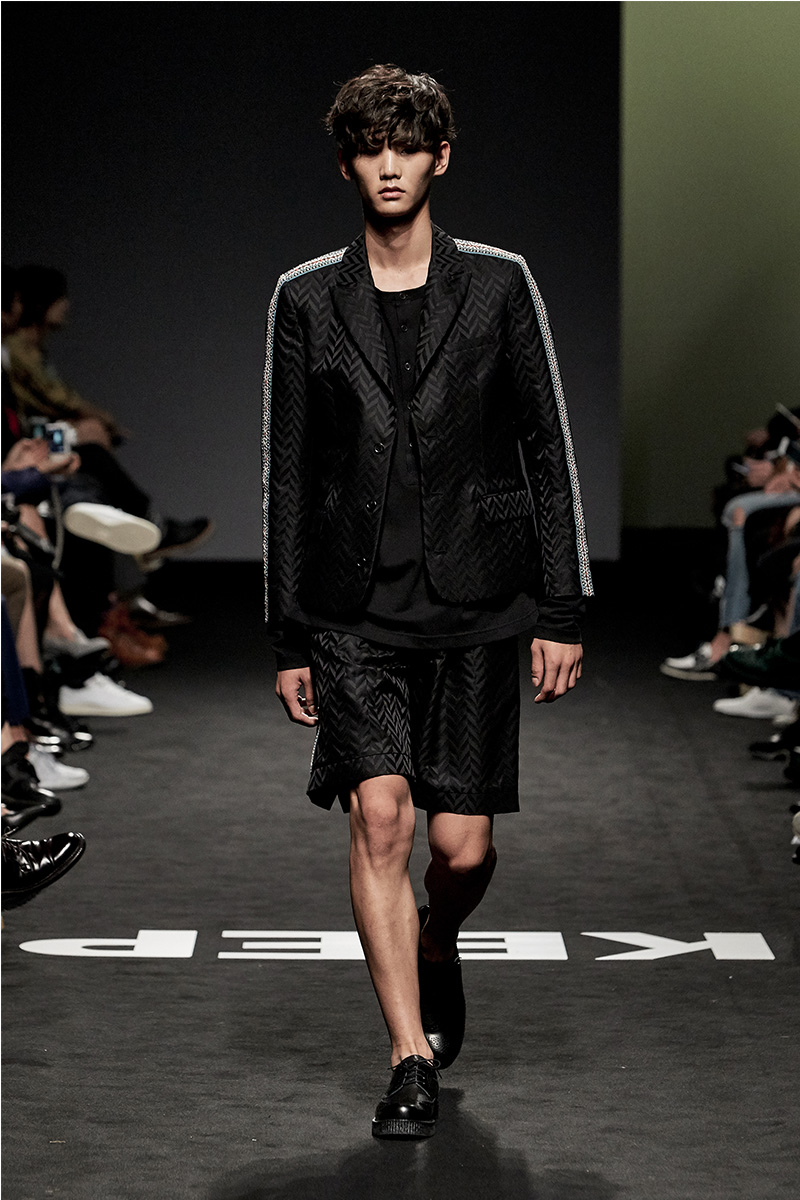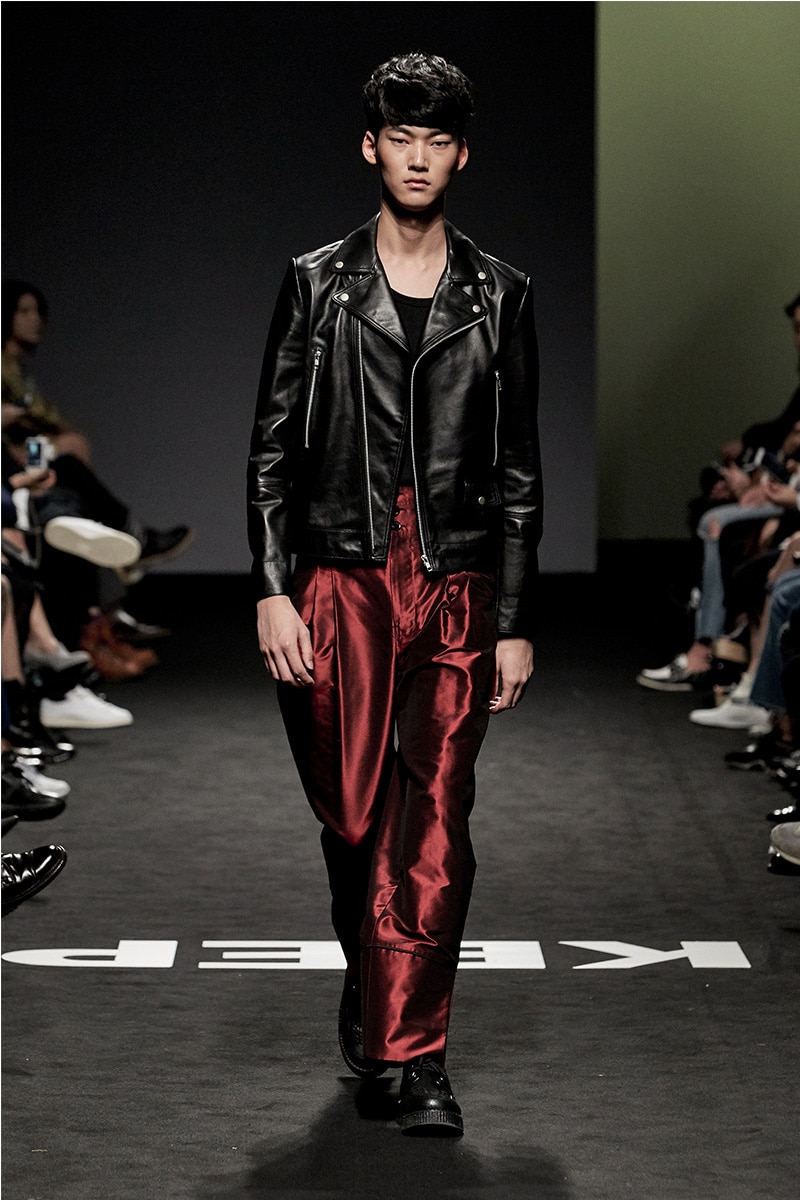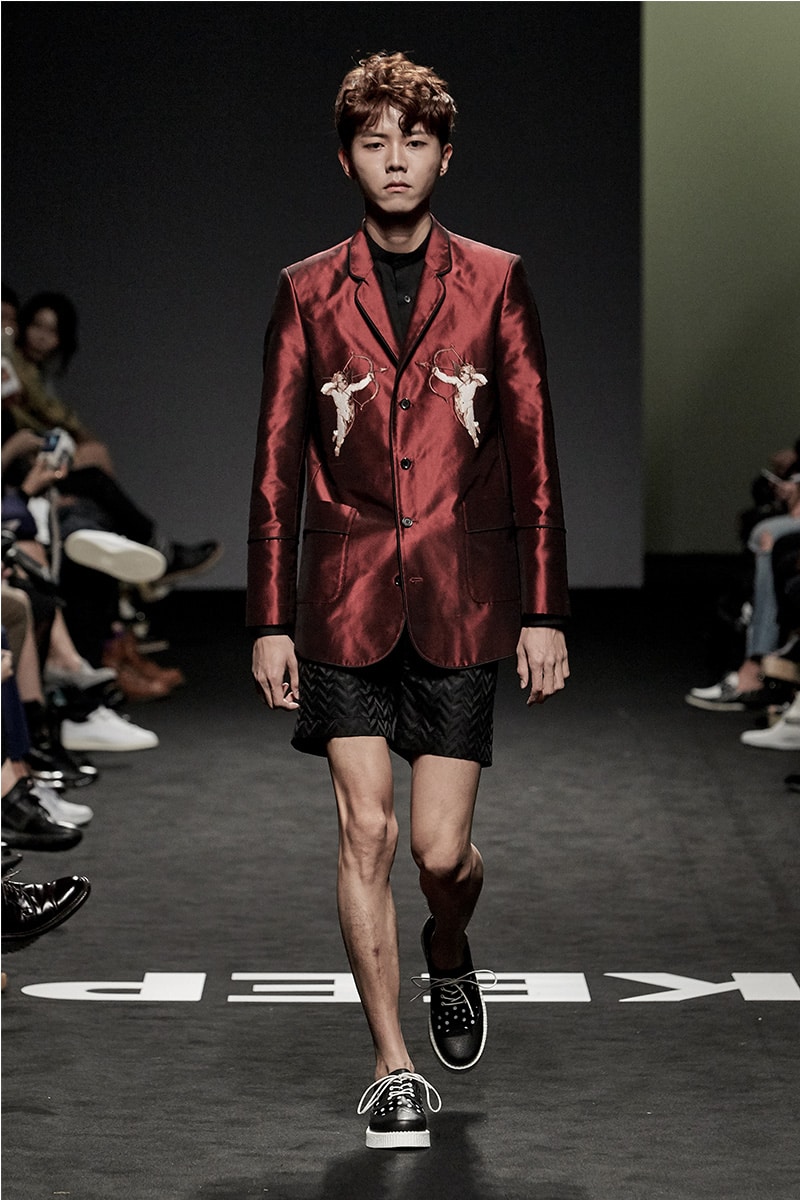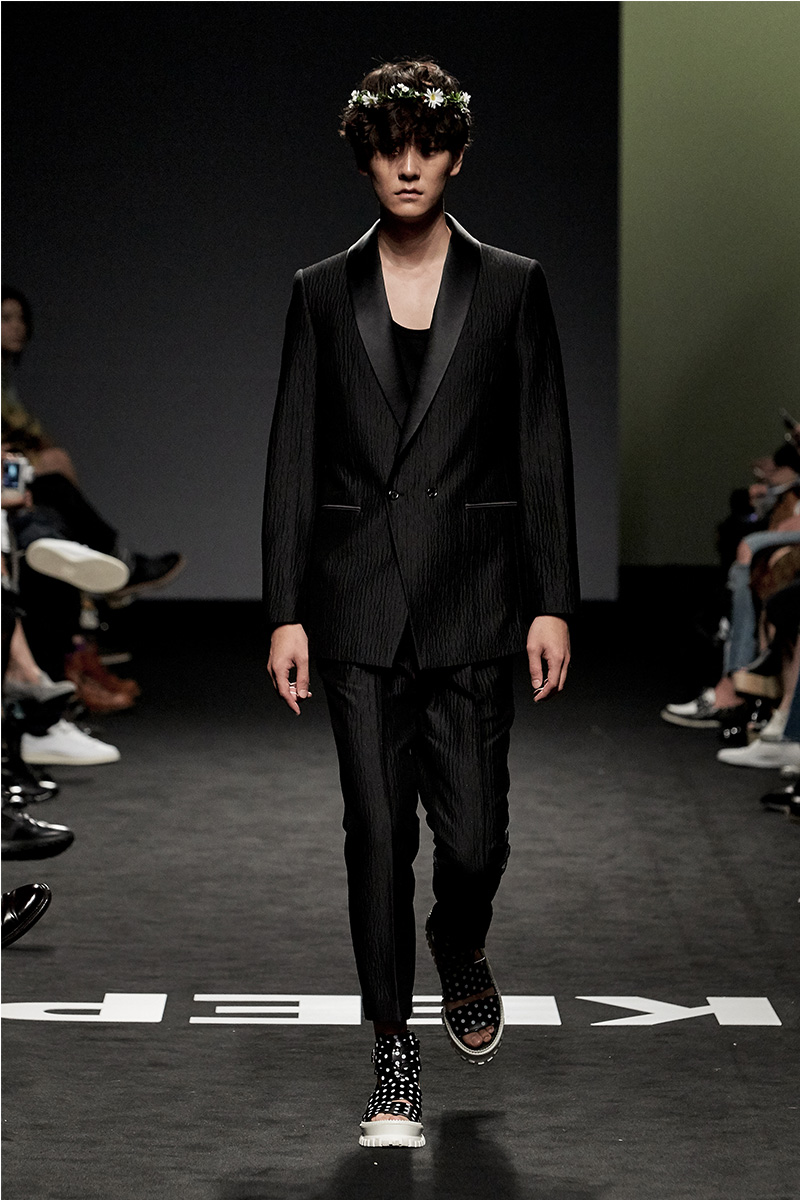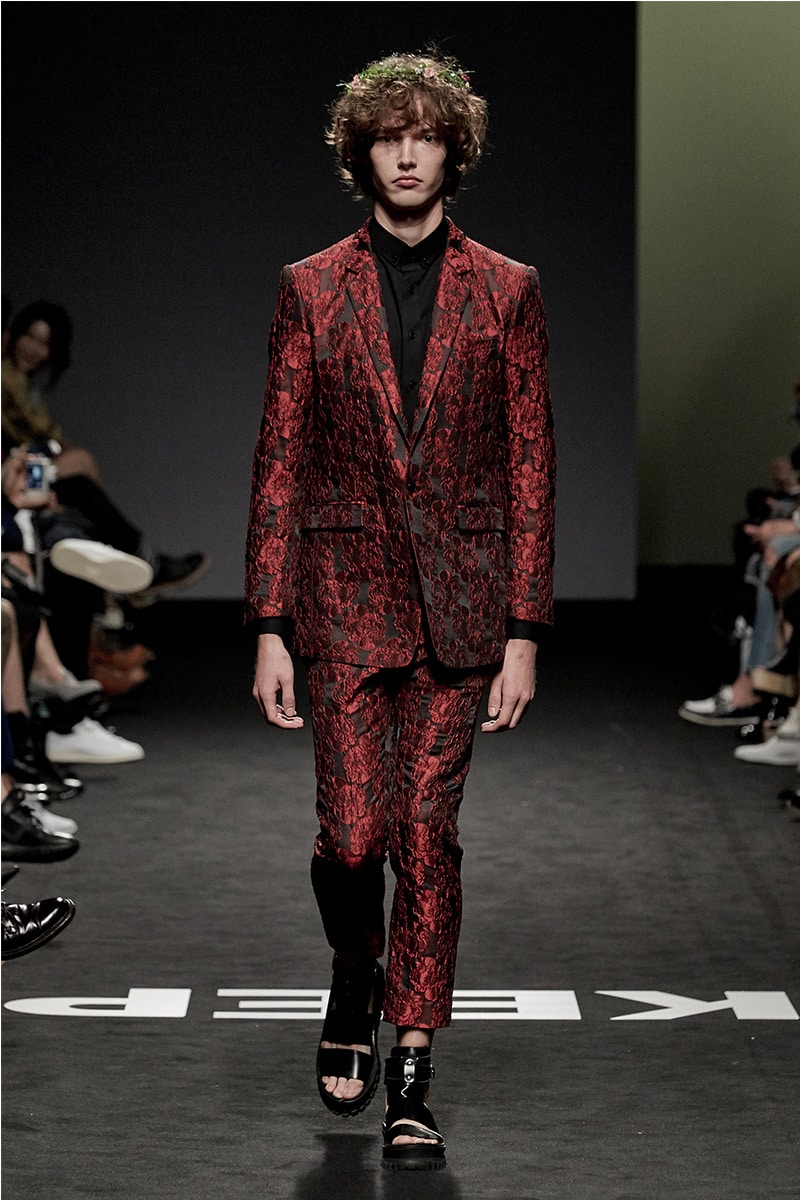 Munsoo Kwon showed its Spring/Summer 2017 collection during Seoul Fashion Week, titled "I left my heart in San Francisco".
The collection was inspired by the designer's personal memories from San Francisco, where he built his passion and dreams for fashion. Starting from the Haight Ashbury streets, the origin of hippie counterculture, the collection shares the unforgettable reminiscences from the city of love and peace.
Throughout the Collection, fascinating design elements that symbolize San Francisco are presented. Slogans inspired by hippy culture such as "Make Love Not War" and "Peace Is Cheaper" are wittily delivered, and the Cupid's Span details representing an outdoor sculpture in San Francisco's Rincon Park are embroidered in blazers, rider jackets, and shirts to send out the message of love and peace.