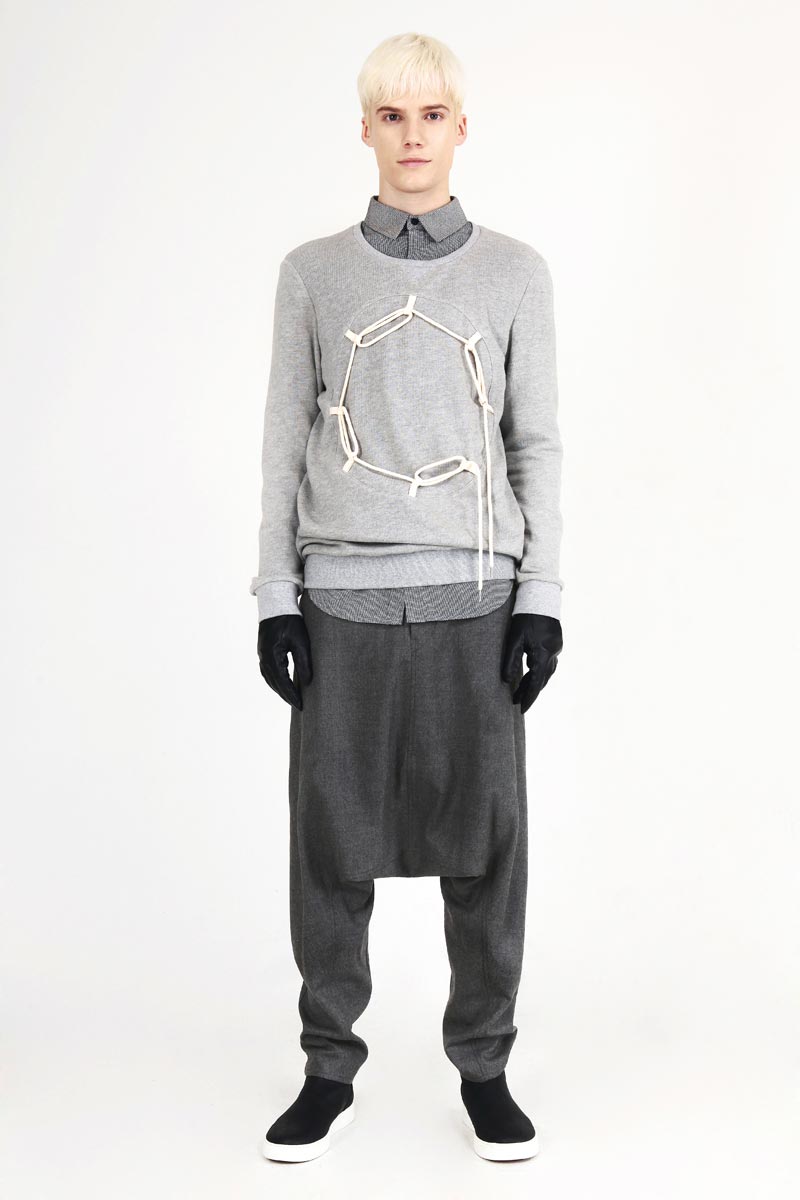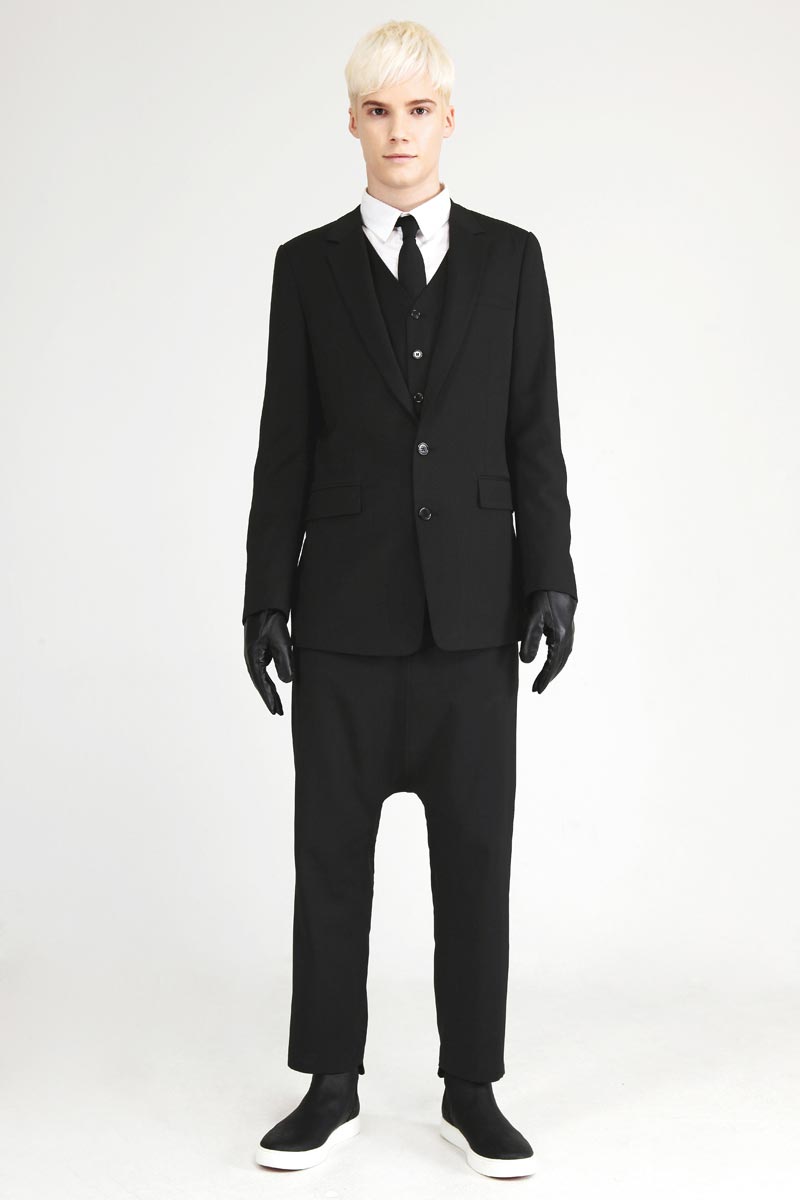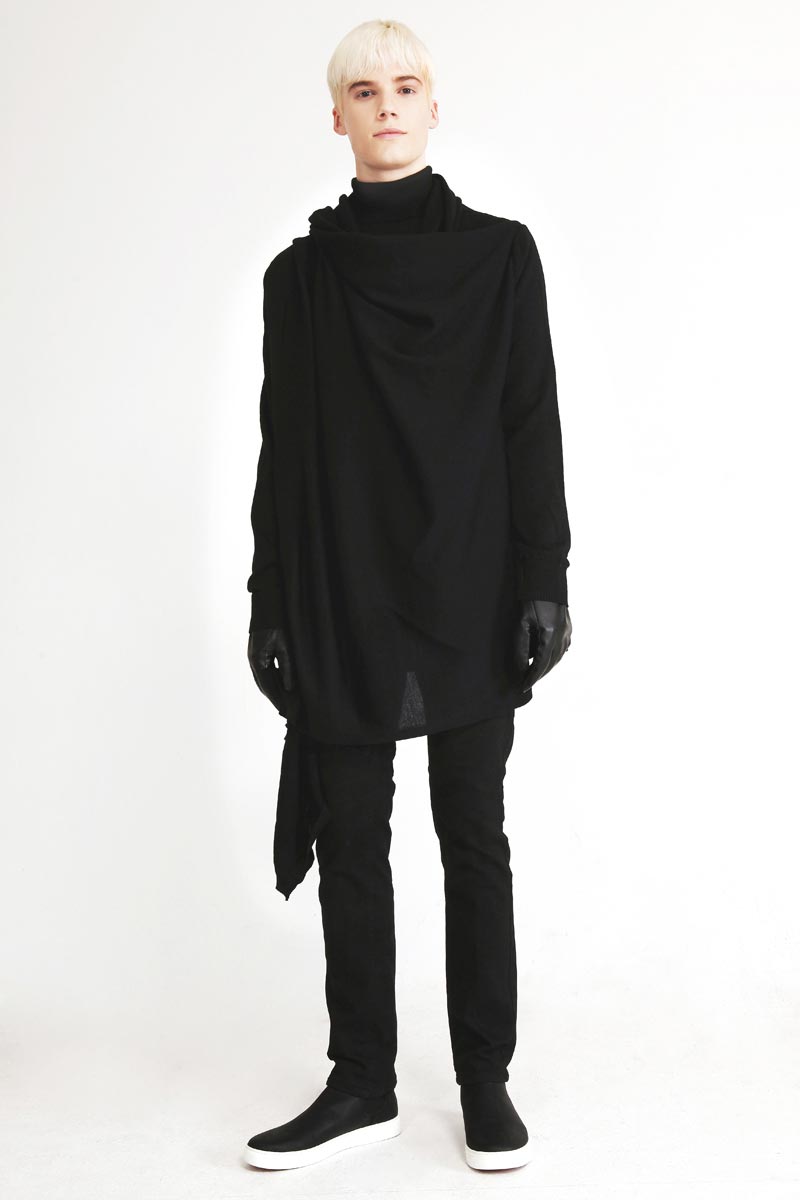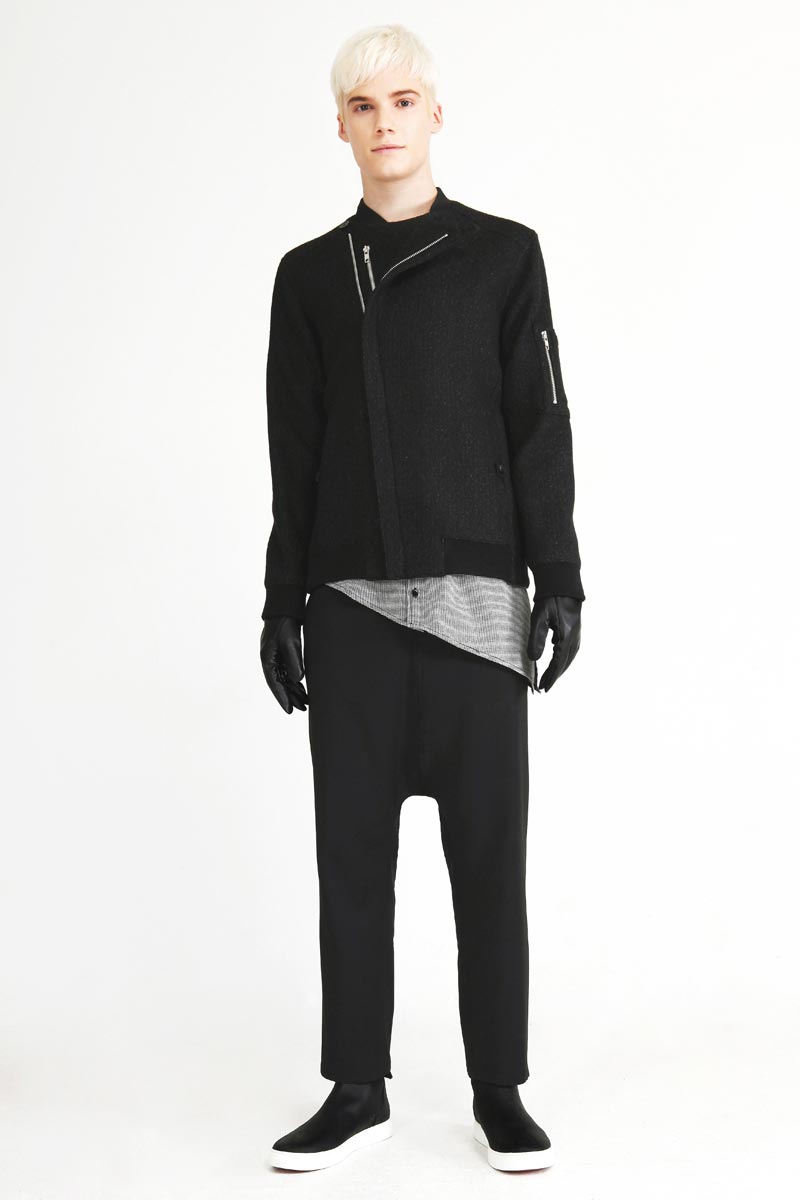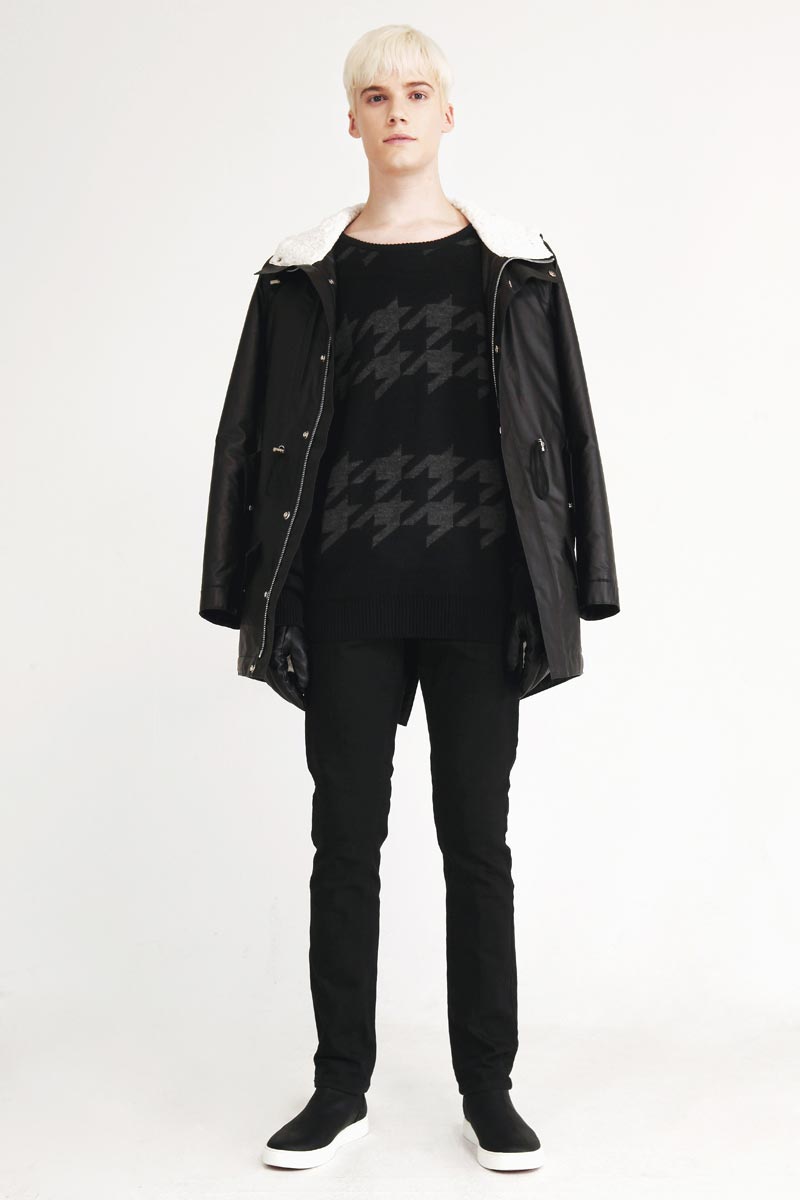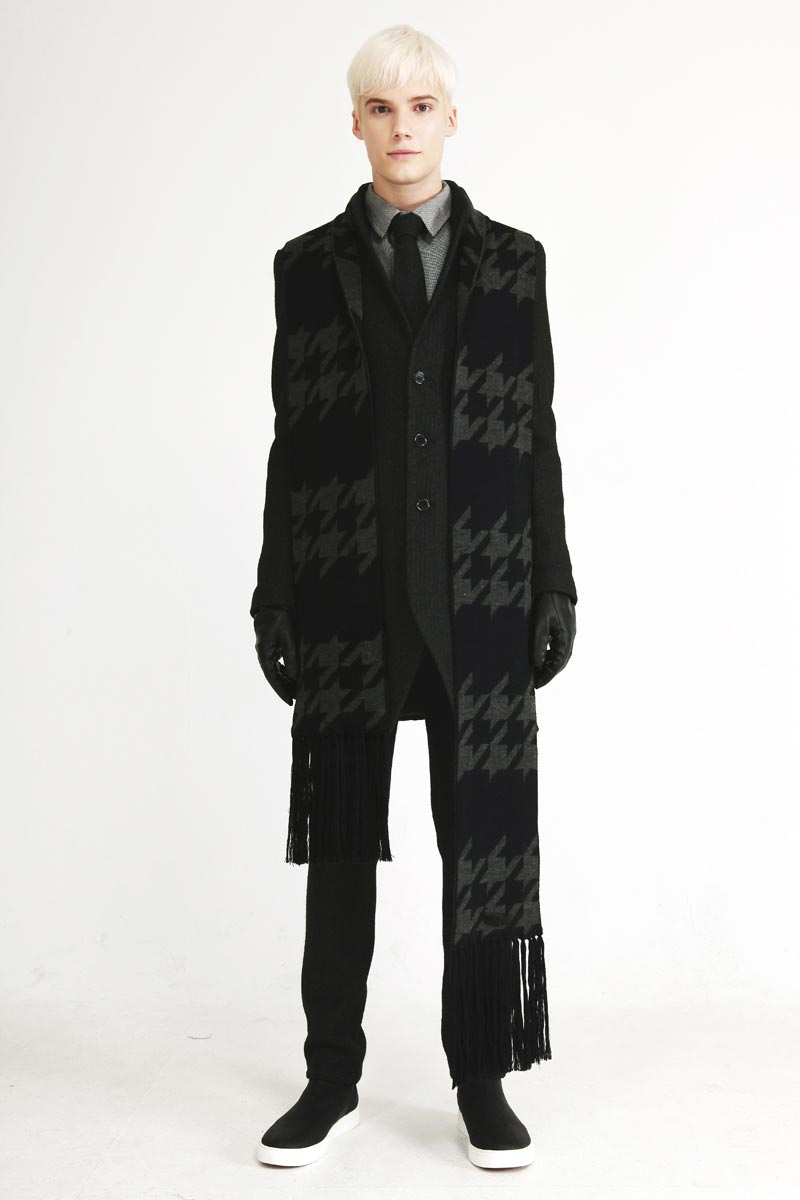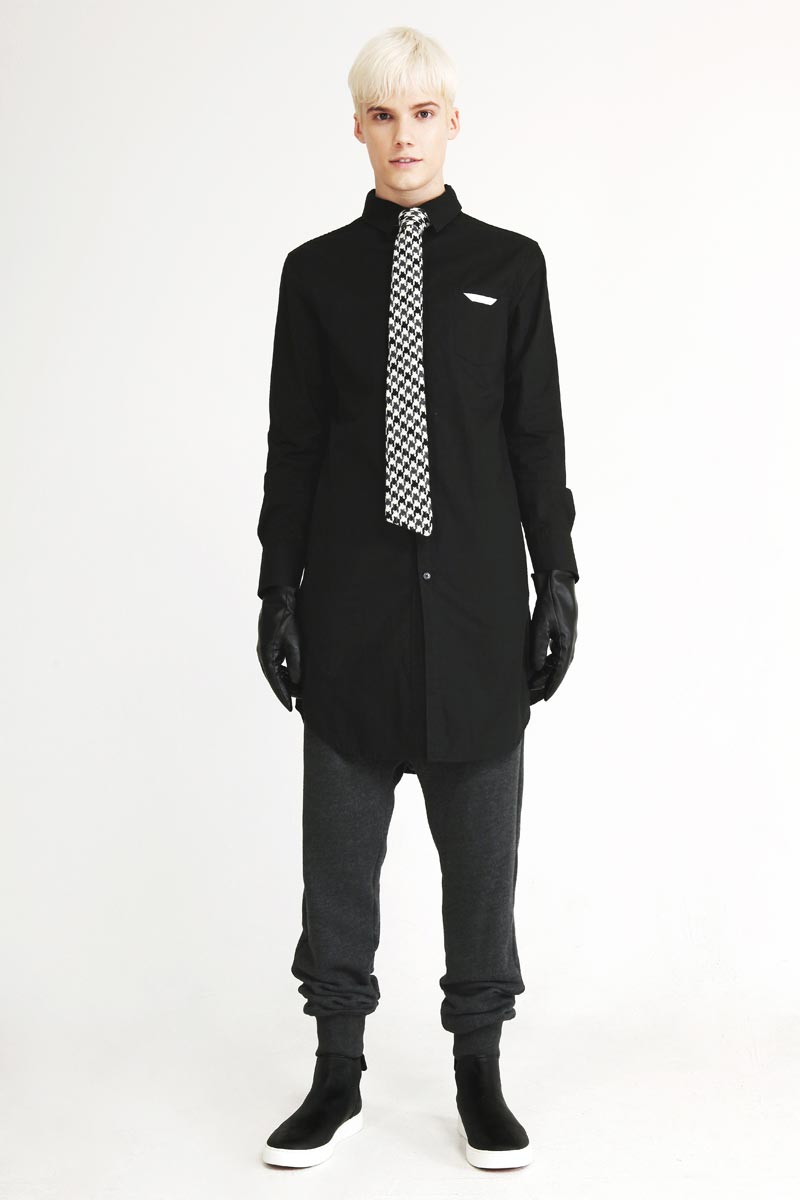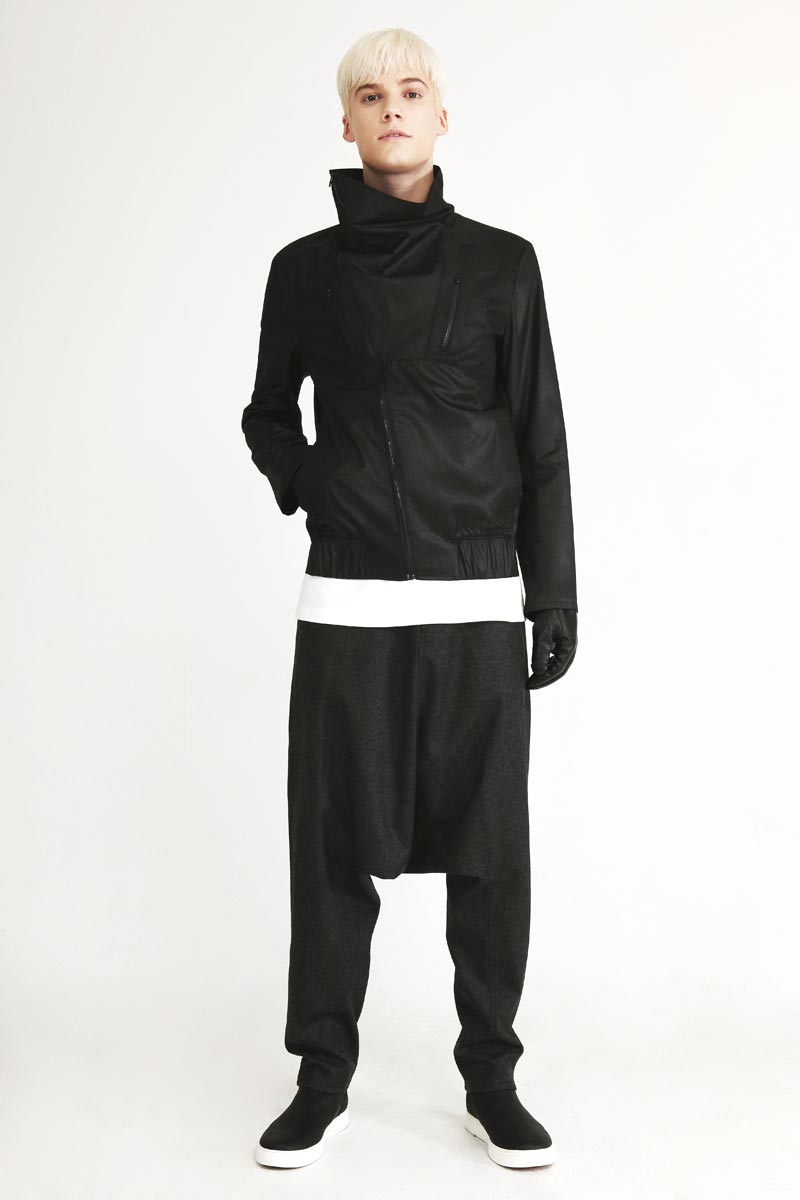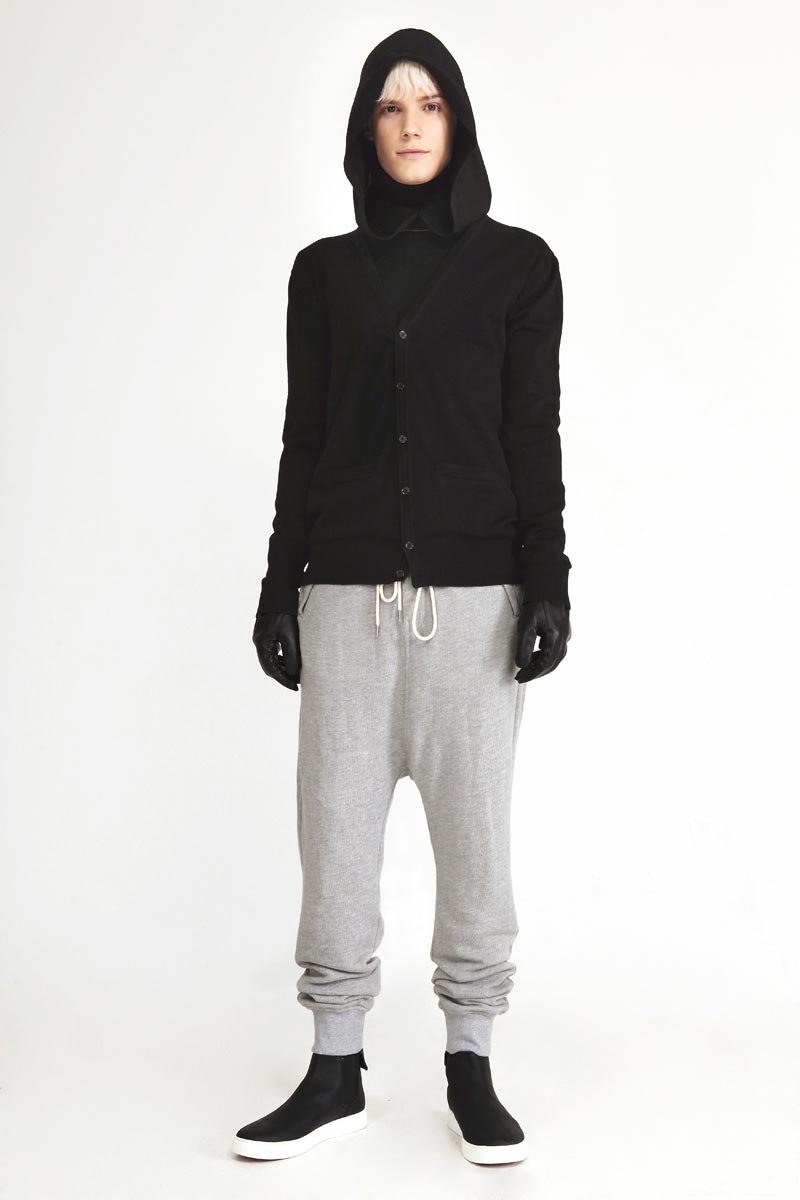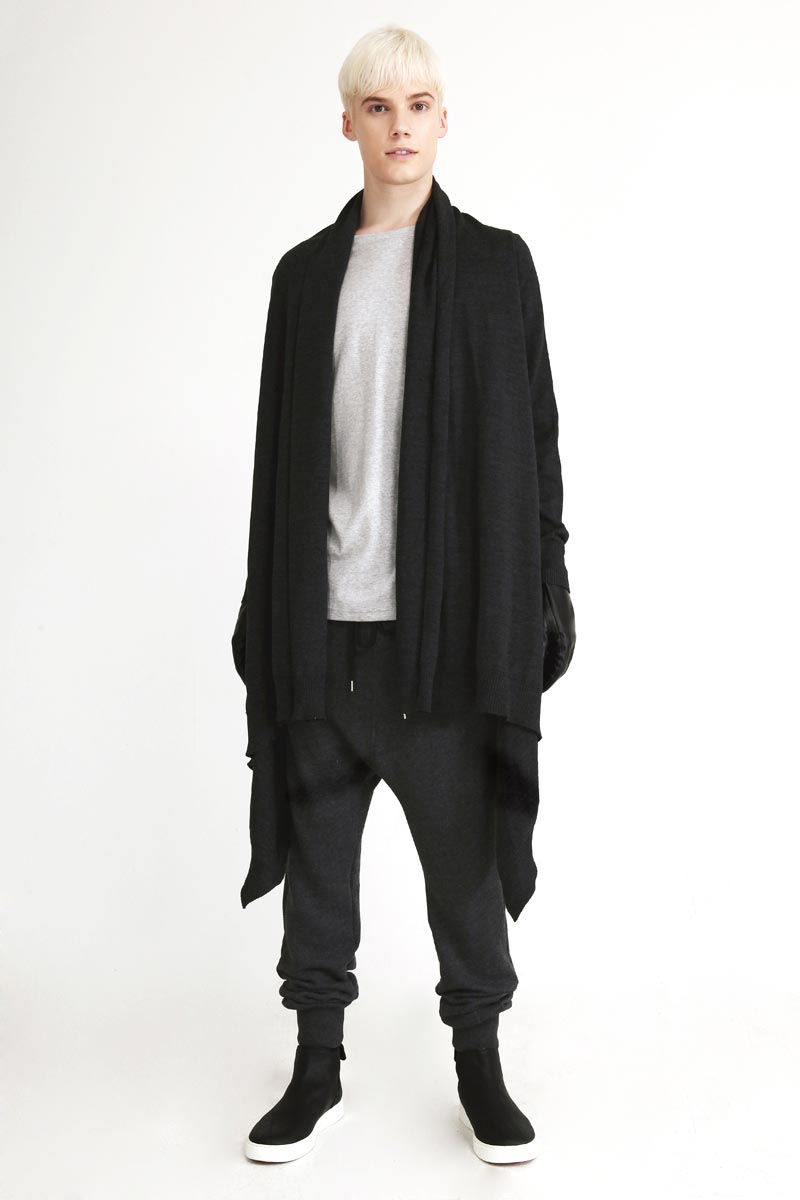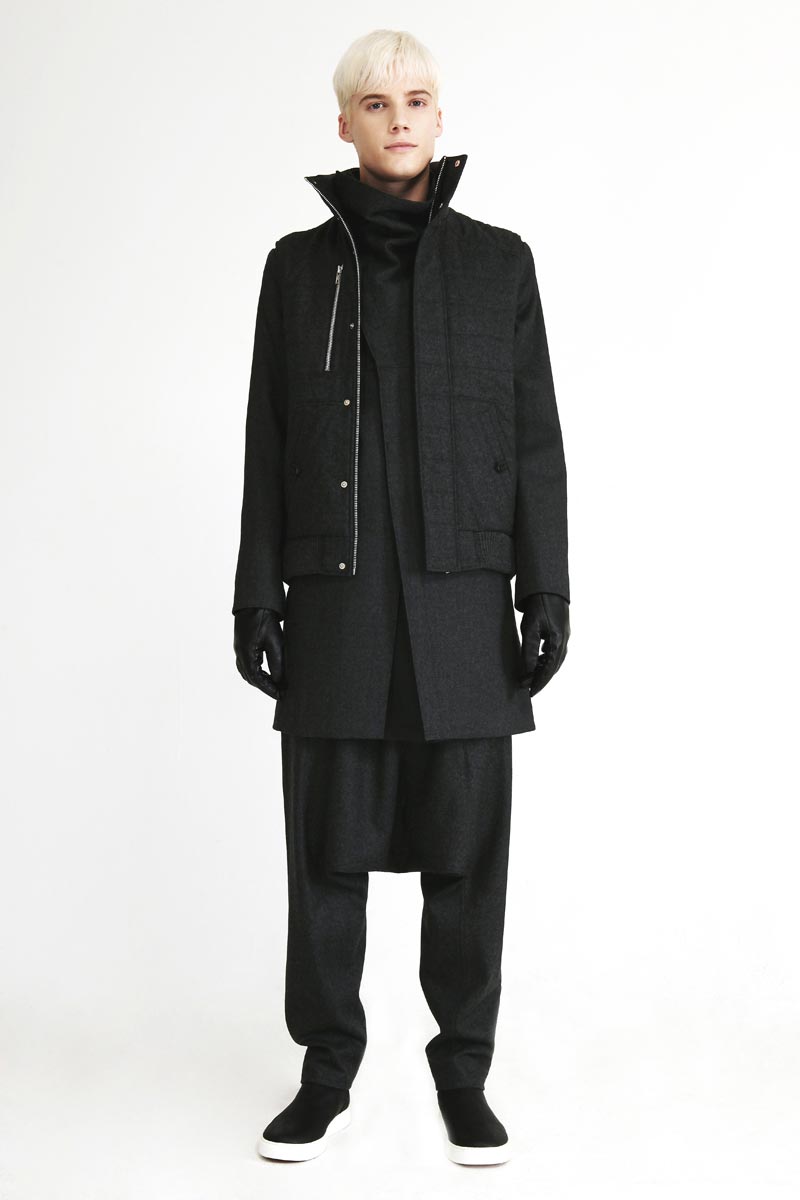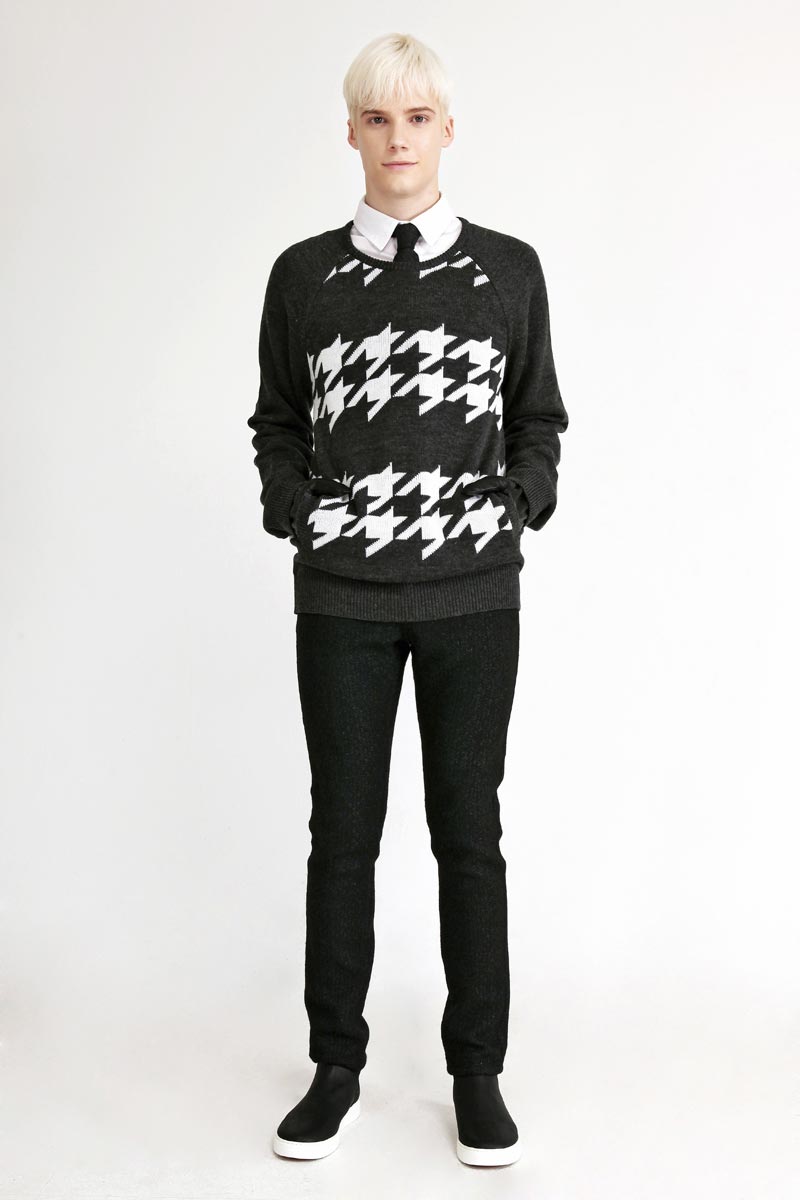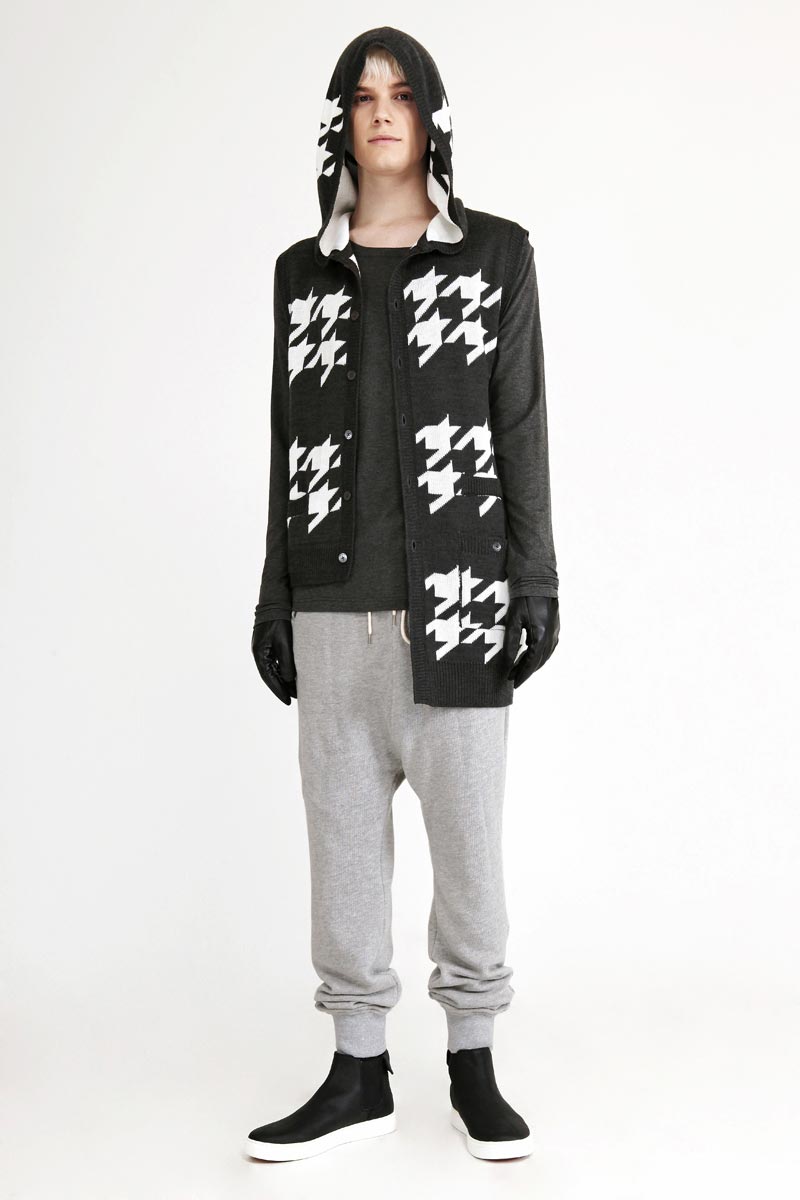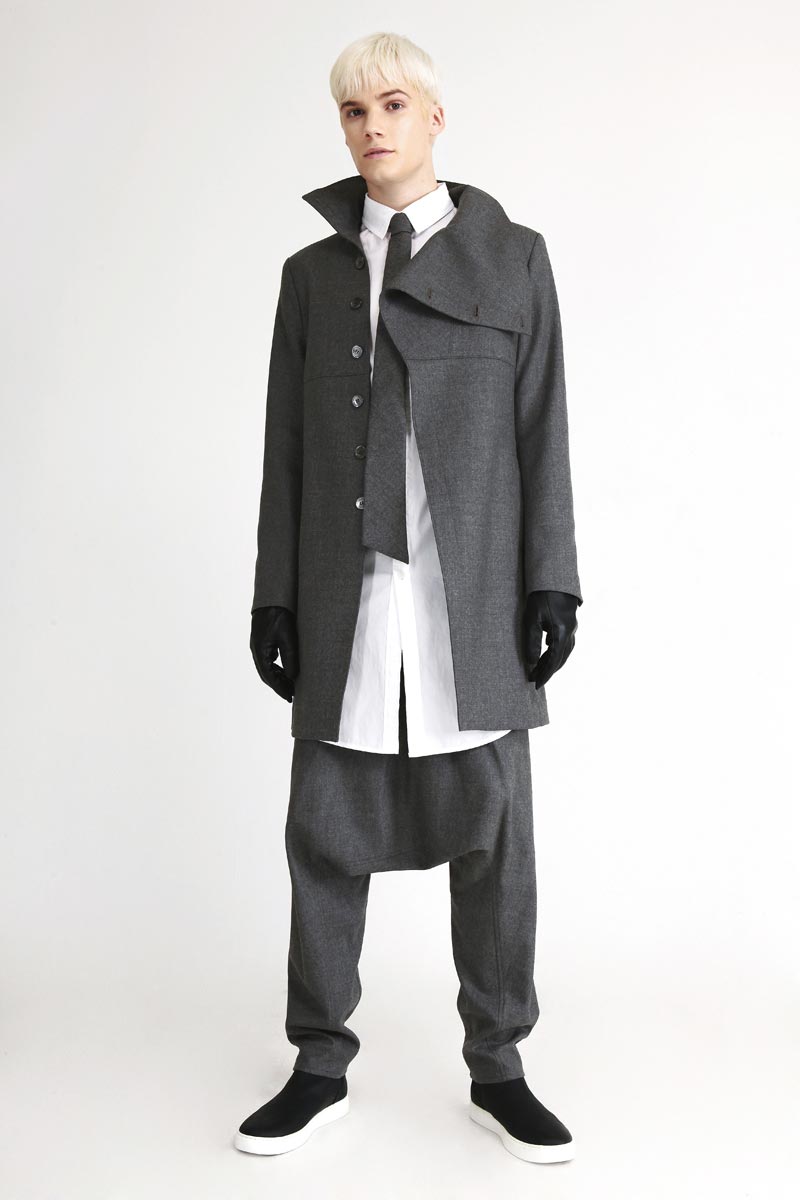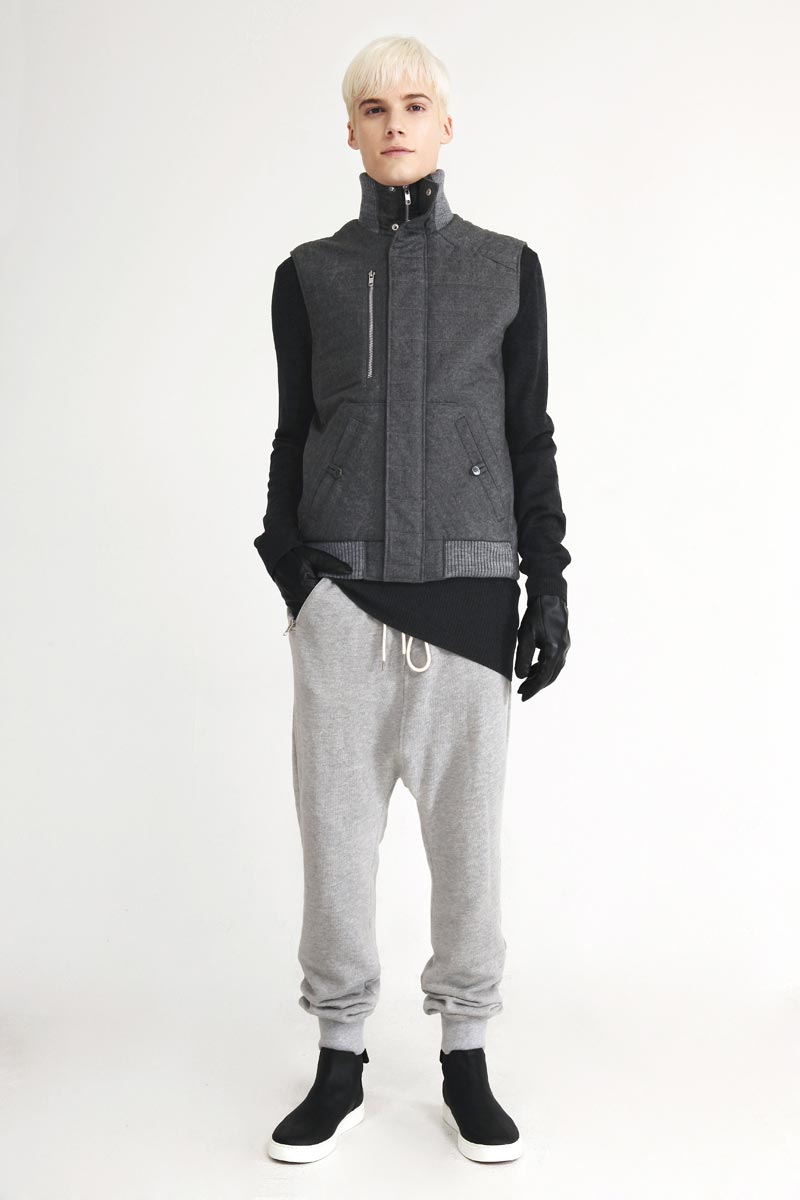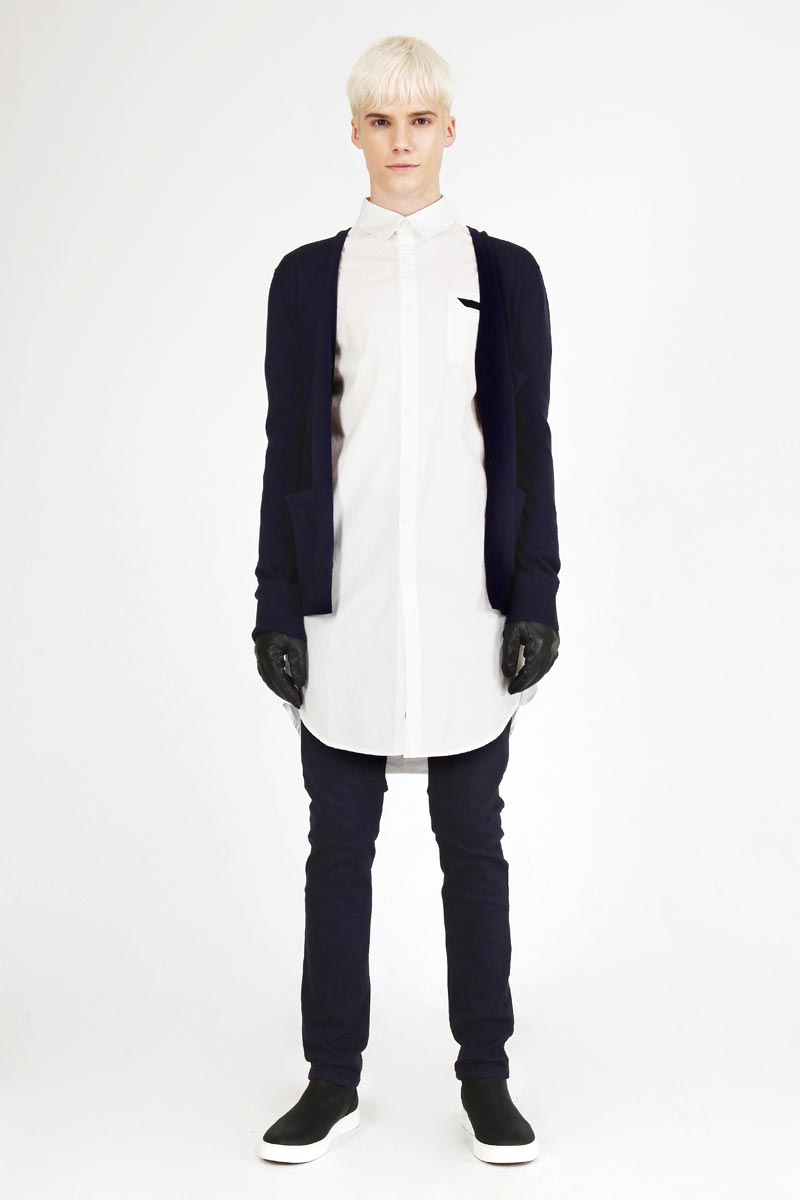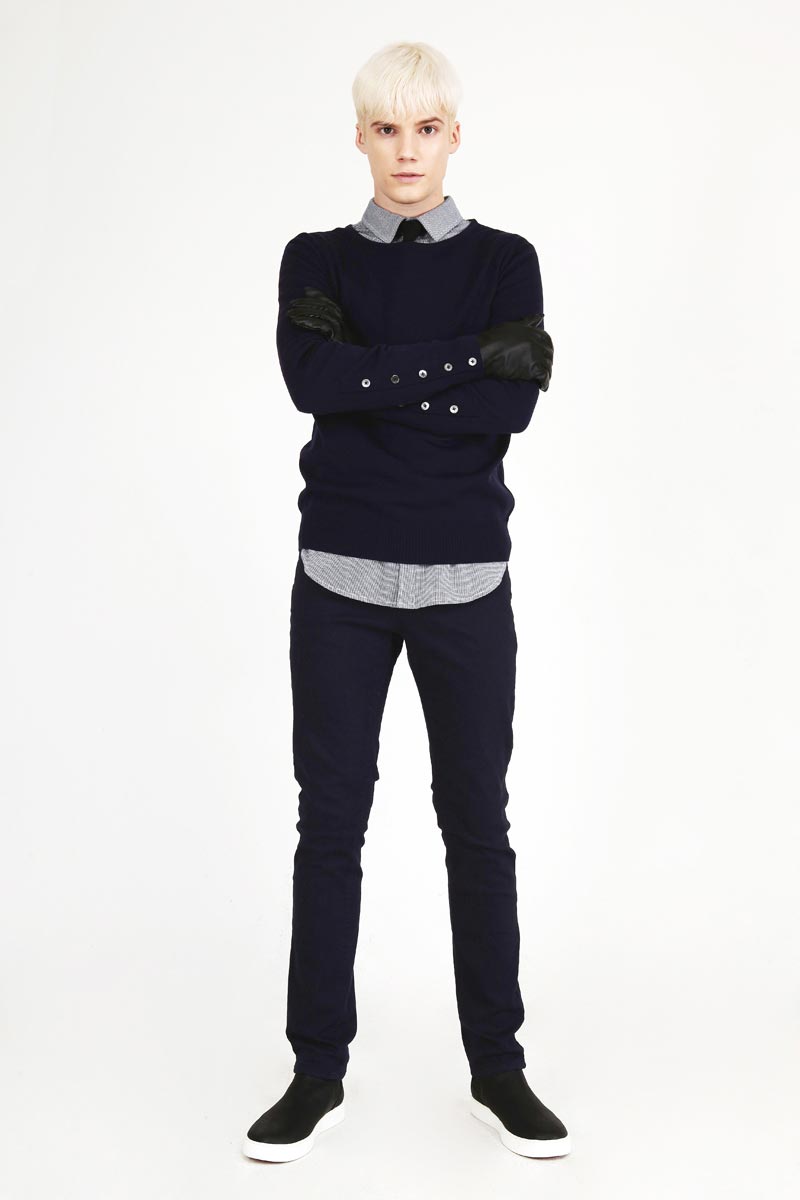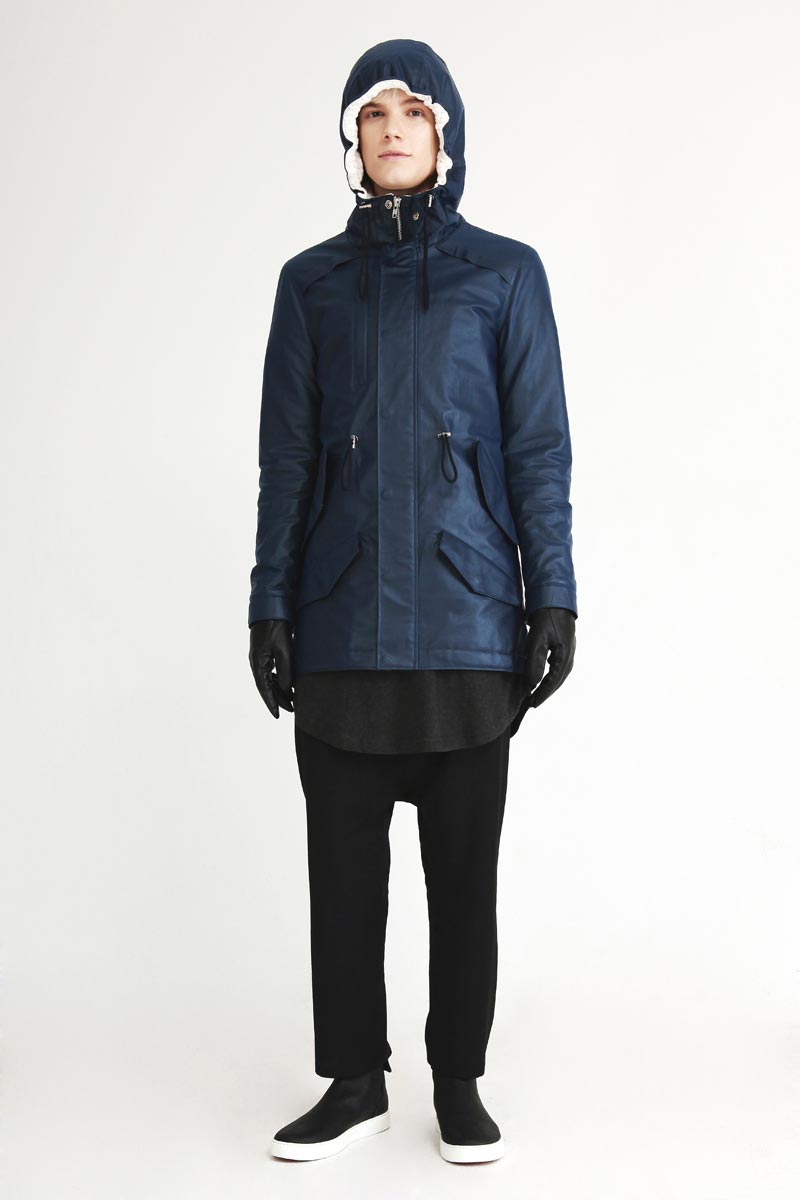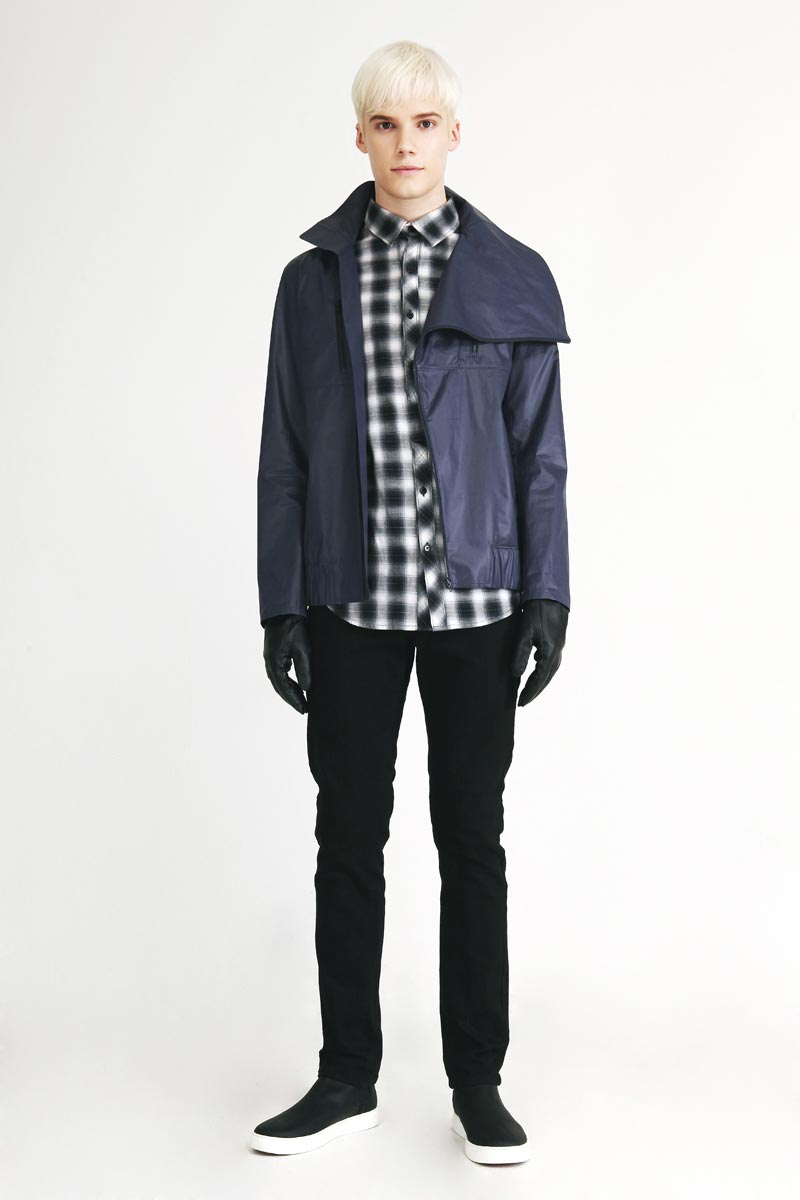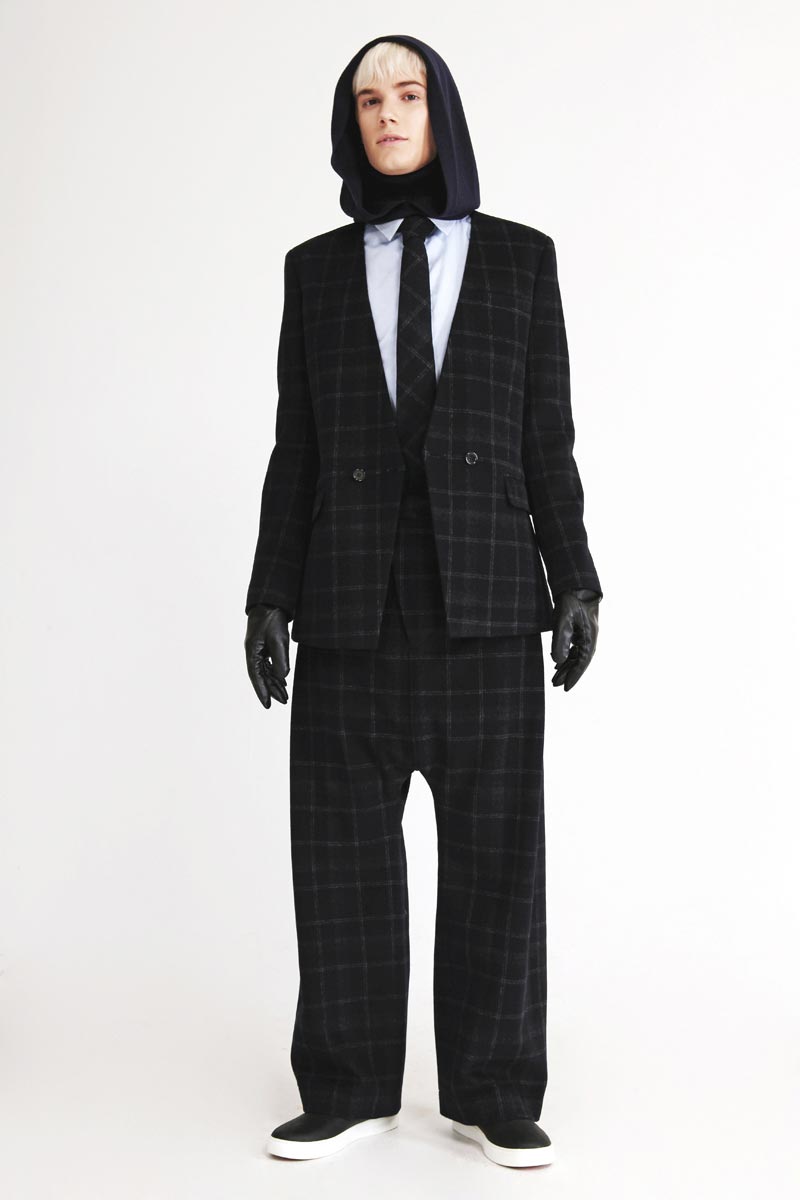 After cutting his teeth under the tutelage of such names as Robert Geller, Helmut Lang, Thom Browne, and culminating with 5 seasons as a designer at Andrew Buckler, MUNSOO KWON launch his very first collection for Fall/Winter 2012.
MUNSOO KWON attempts to steer clear of the traditional saturated menswear market, and build his designs based on neatly tailored modern silhouettes that are practical; yet maintain his own distinctive design. His aesthetic is faithful to proportions and carefully designed for an impeccable fit, while still using his unique detailing. Rather than overtly branding his pieces, MUNSOO KWON uses his signature split-open details on the back and special pockets on shirts to create a coherent brand representation.
In his debut collection of Fall/Winter 2012, with a basic palette of black, gray, white and navy, MUNSOO KWON expresses the complexity and emptiness of life in the city of New York that he spent so many years. Communicating the loneliness and alienation he experienced through various ranges of items such as wool suits and drop-crotch pants, sweaters knitted with luxurious Italian yarn, signature cotton dress shirts and T-shirts, and wax coated military parkas and windbreakers.