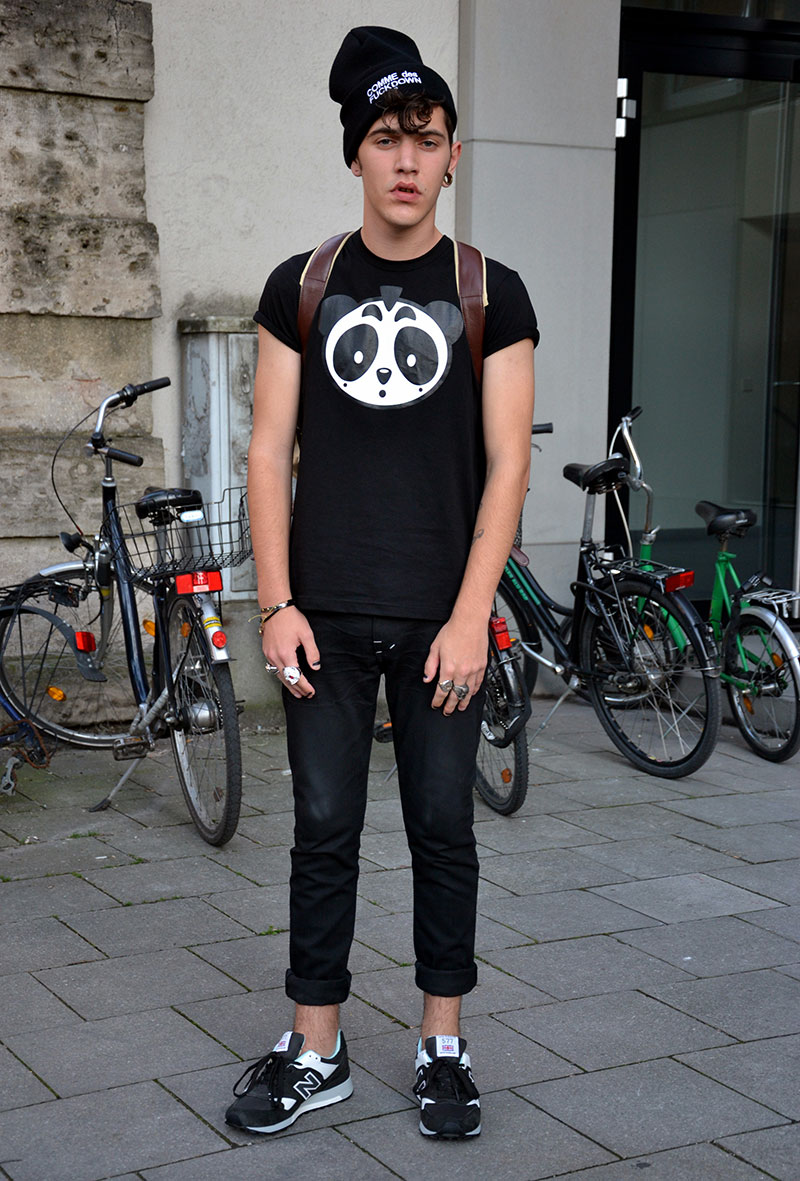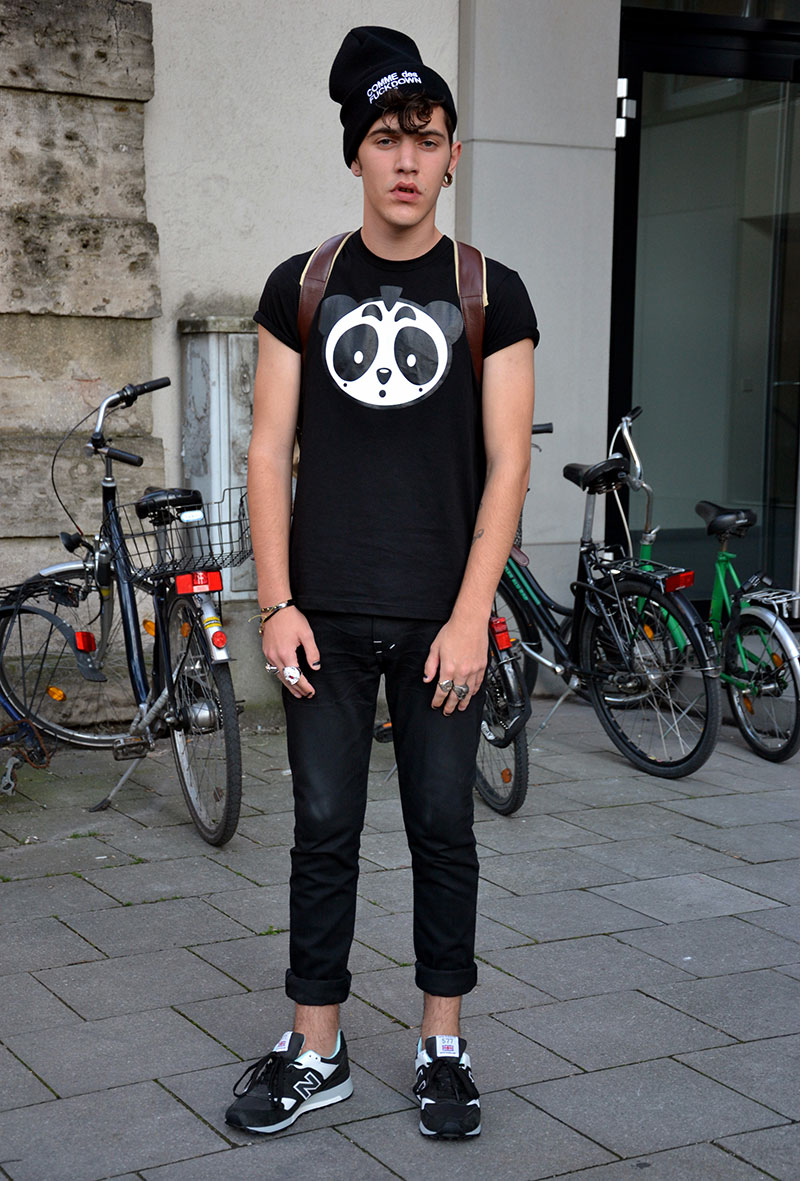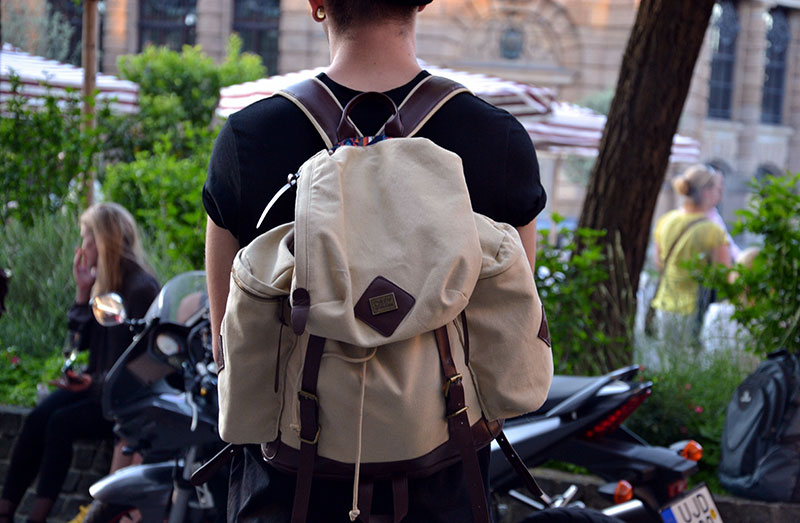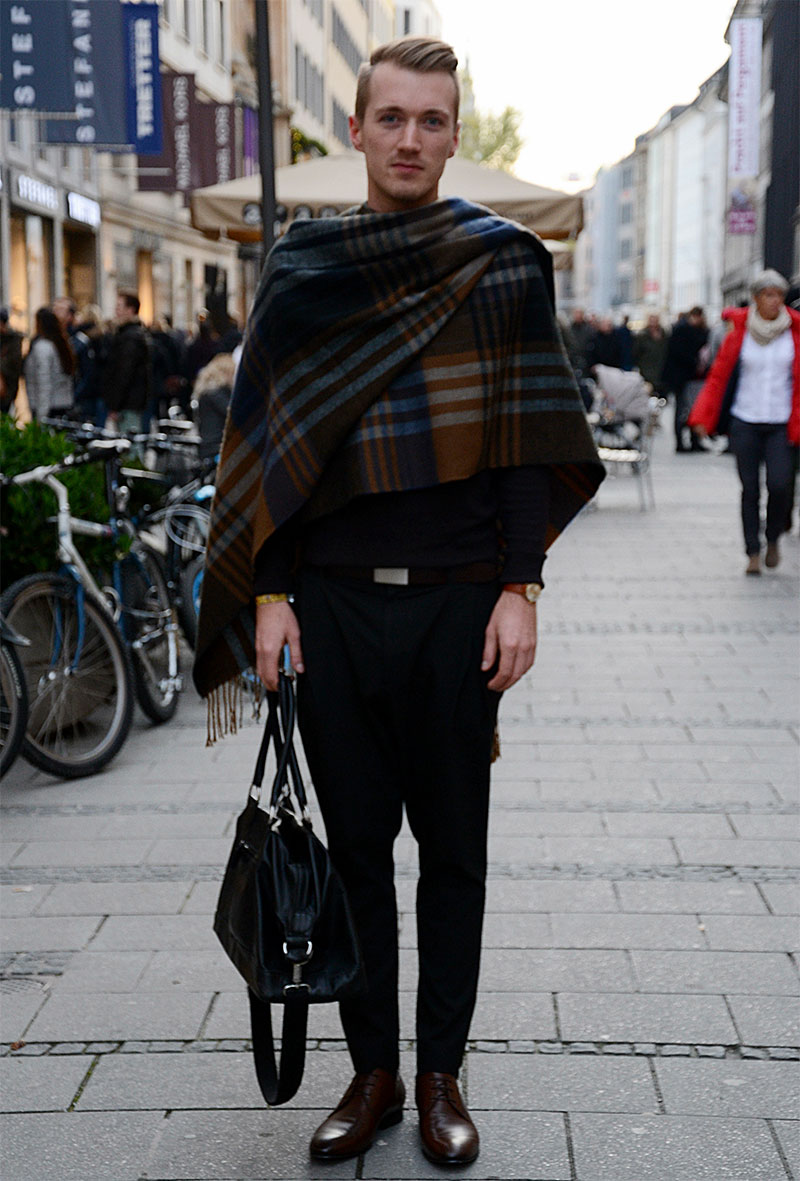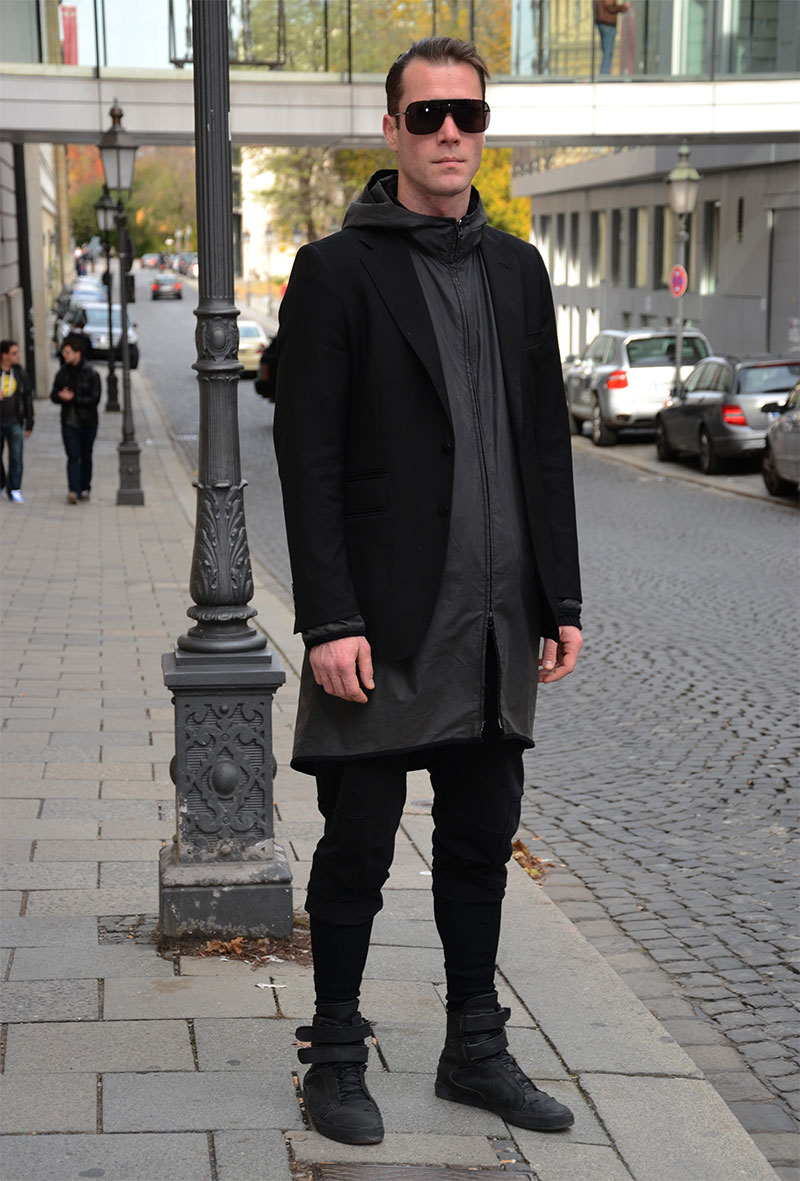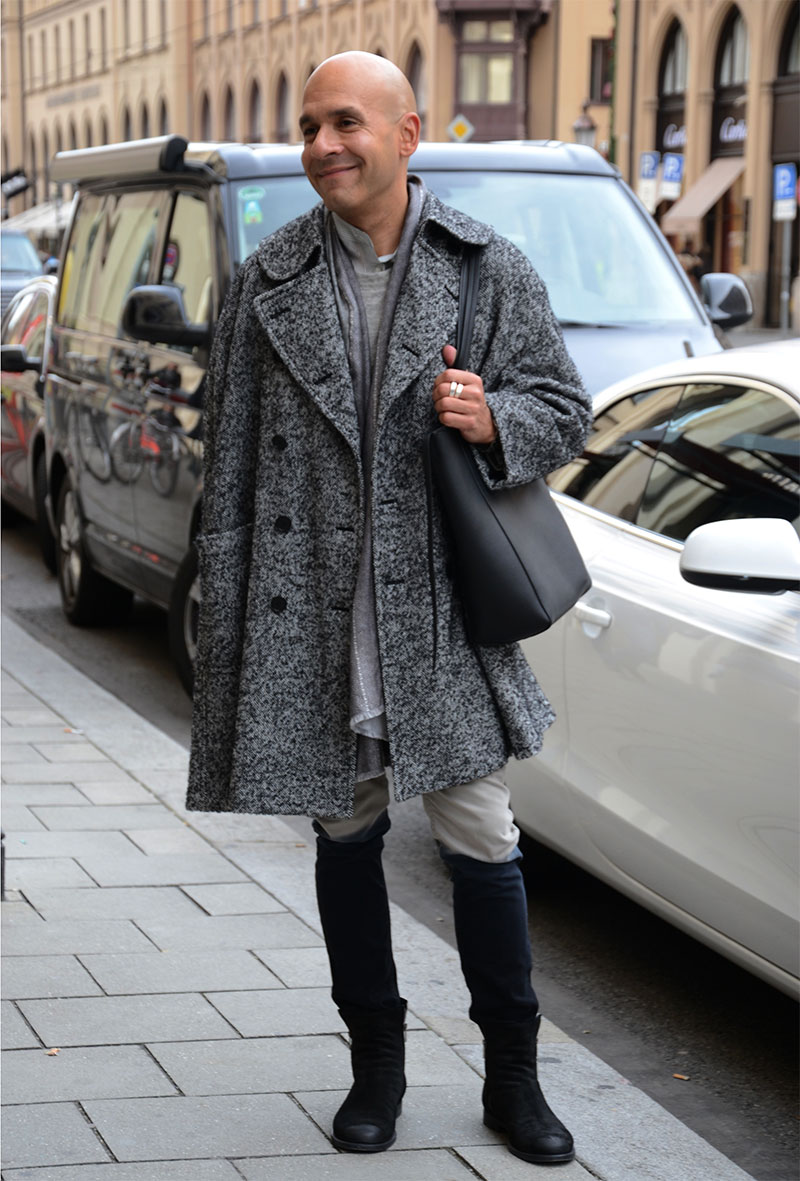 As the weather in Munich get colder, warm clothes take over the summery ones. Jackets, Trenchcoats, Capes are some of the main pieces to get on.
This season colours like grey, maroon, brown and olive are must-haves weather it's for shirt, sweaters or trousers & shoes. Feel free to combine many colours together. Prints are the most fashionable way to spend the winter months. Lot of prints. Just do a simple mix&match. In that case, choose monochrome accessories like hats and scarfs.
Photos by Electra&Nikolas from Munich Streetstyle.