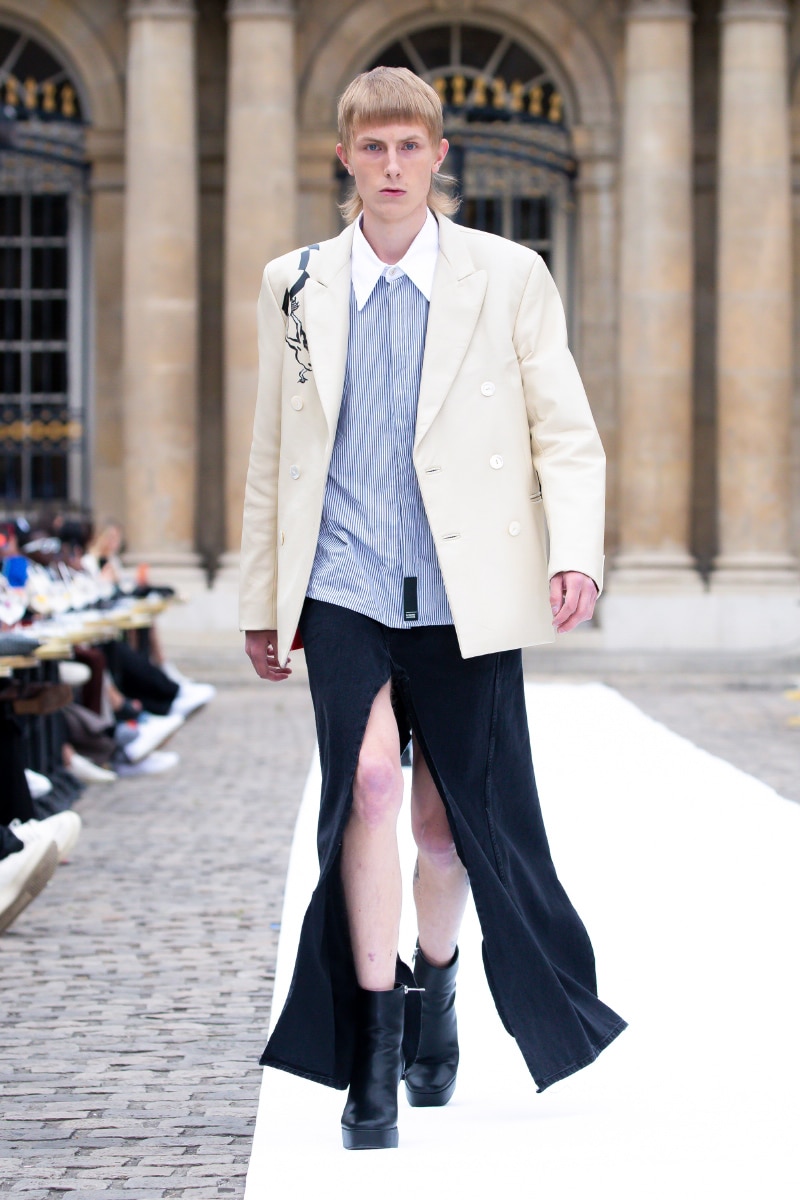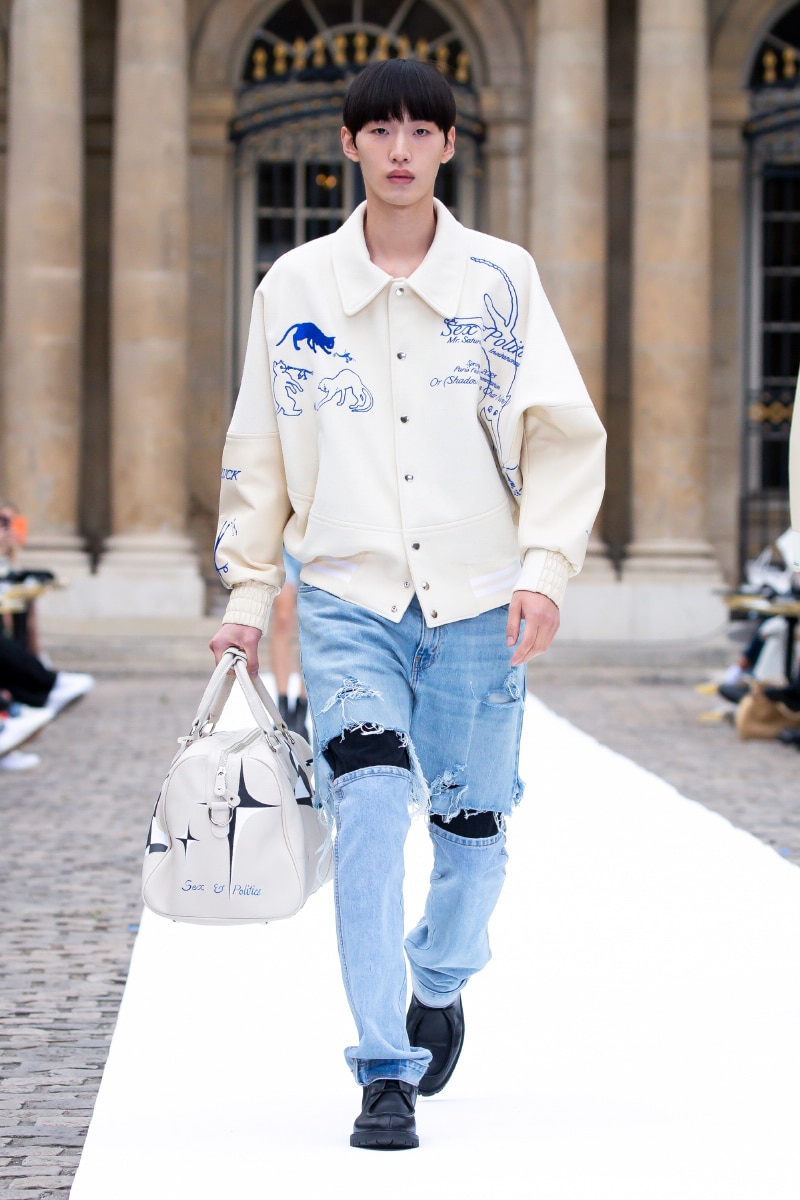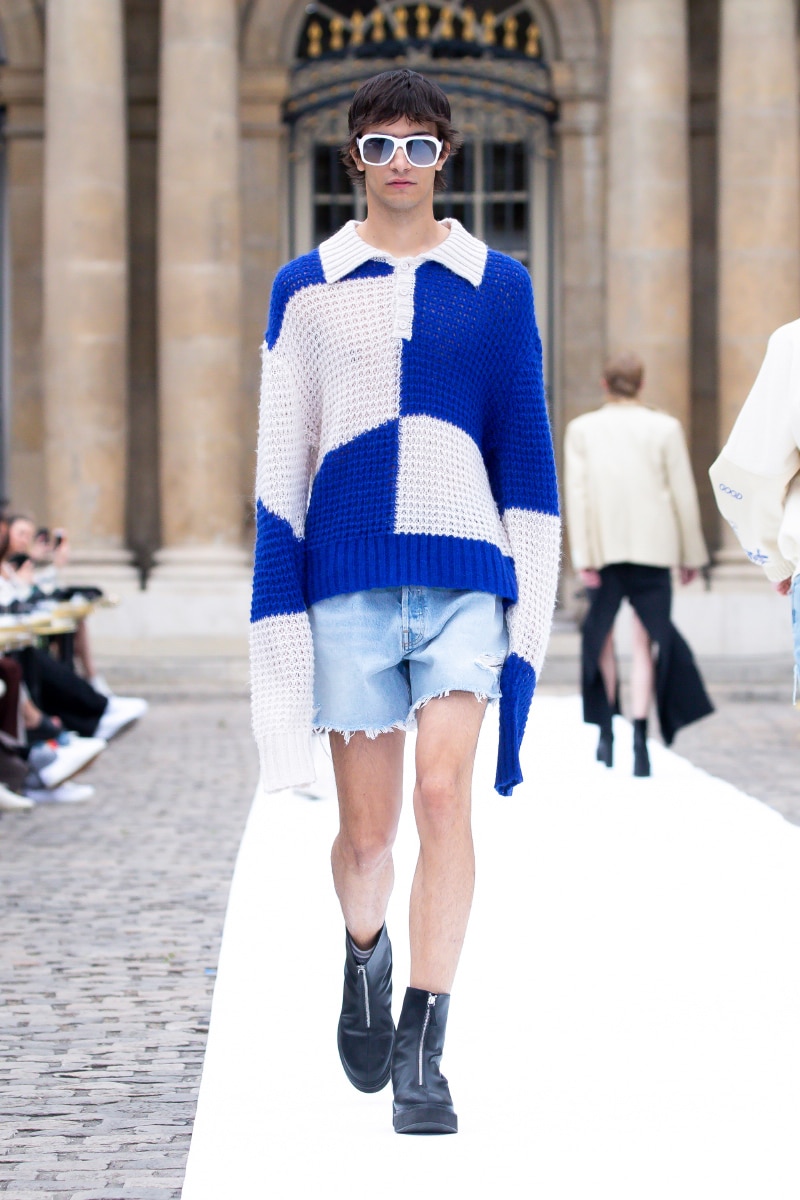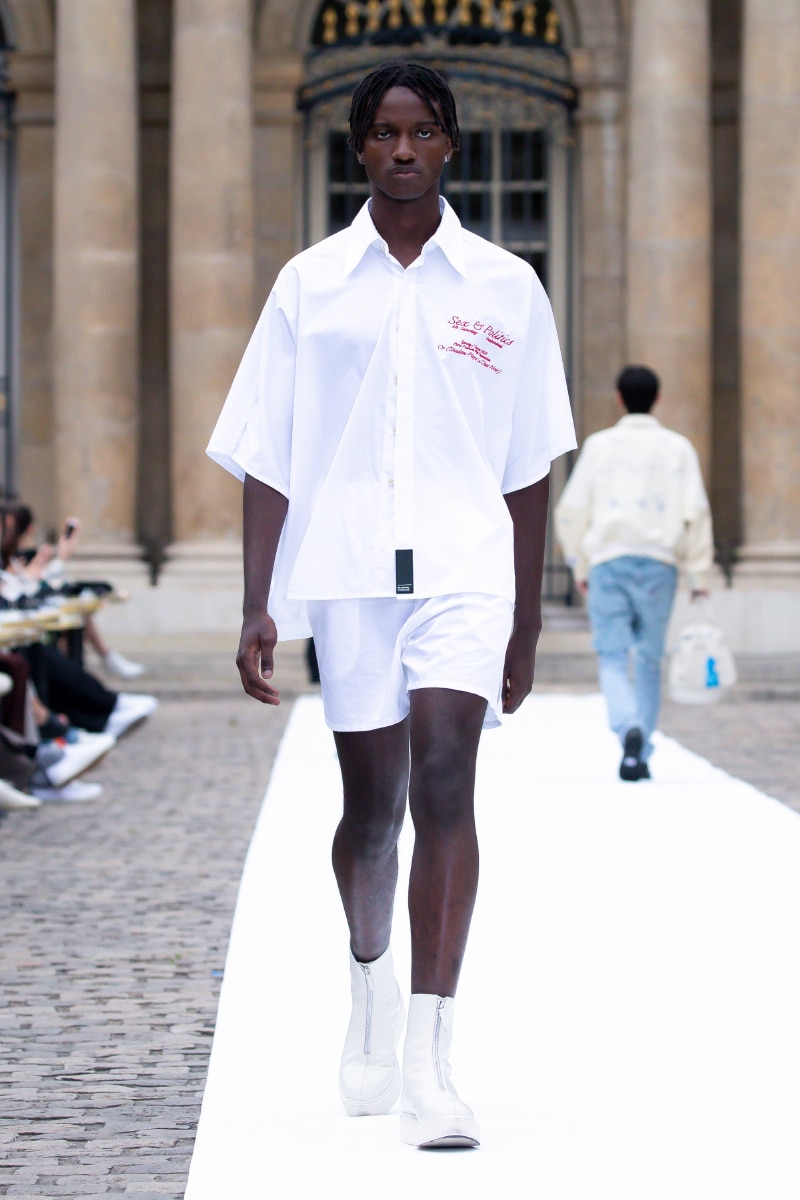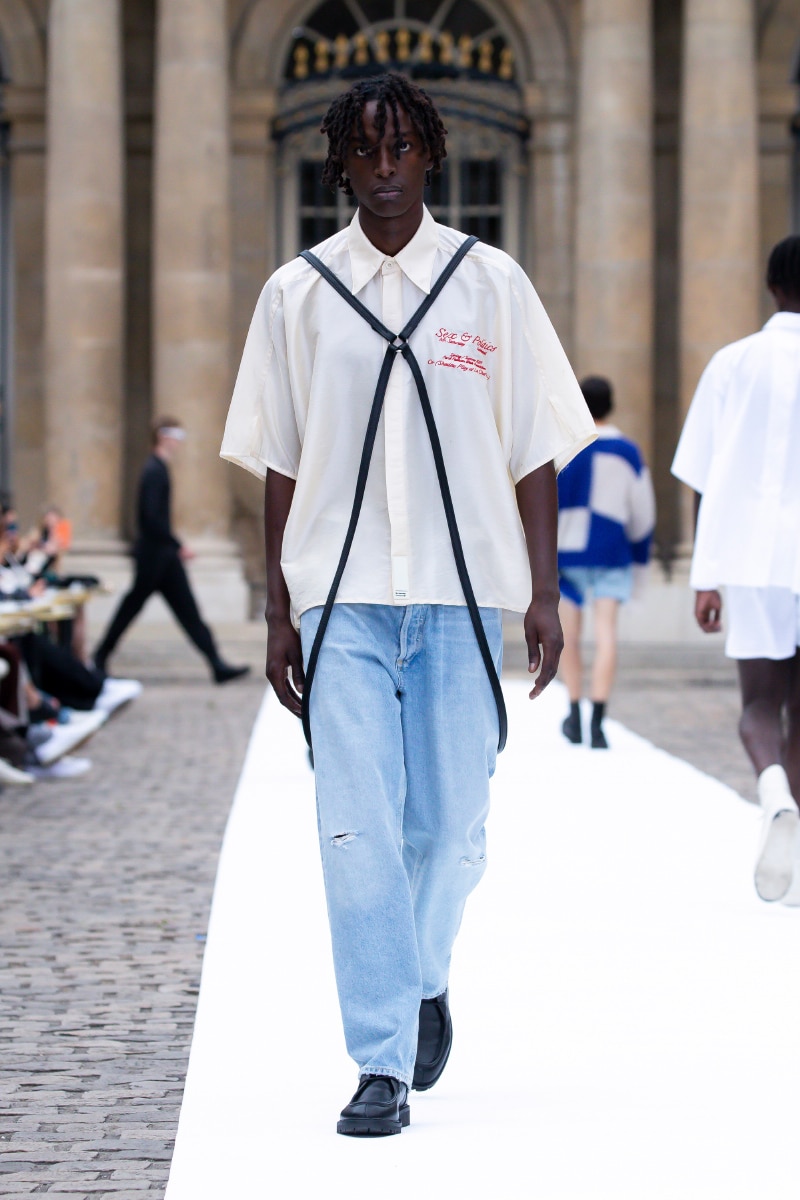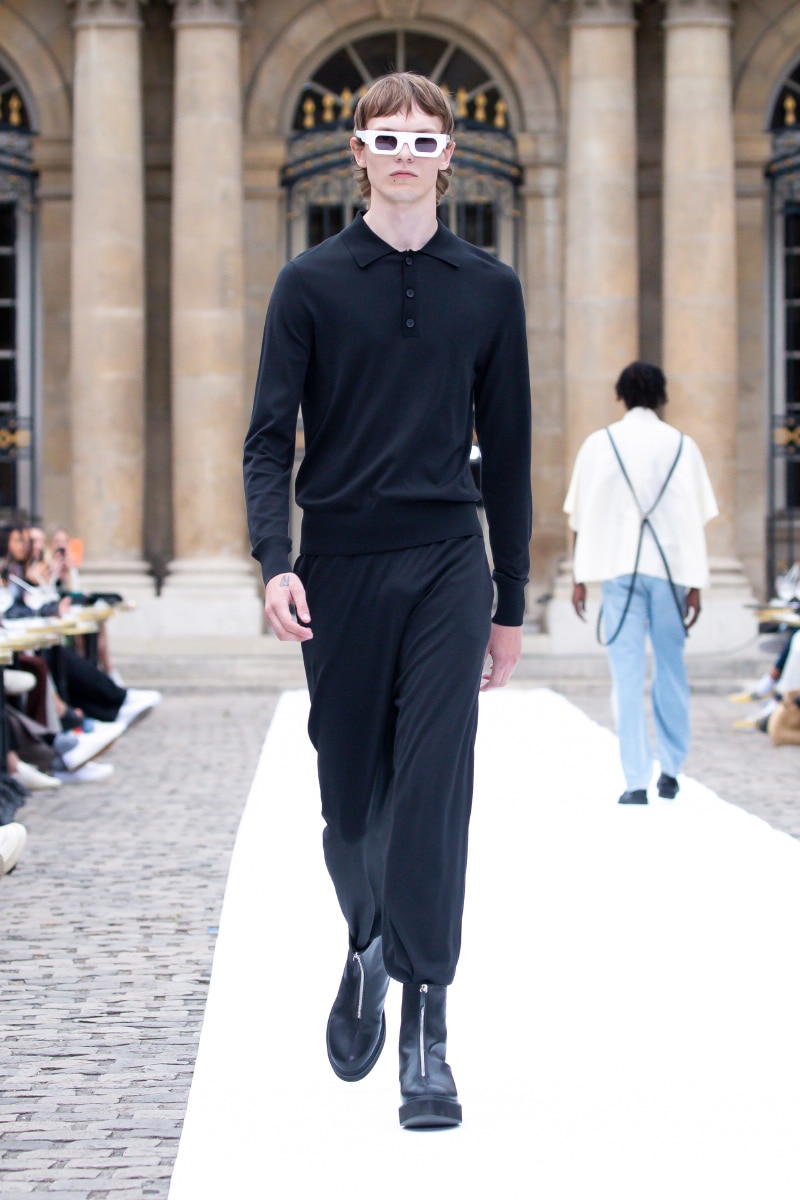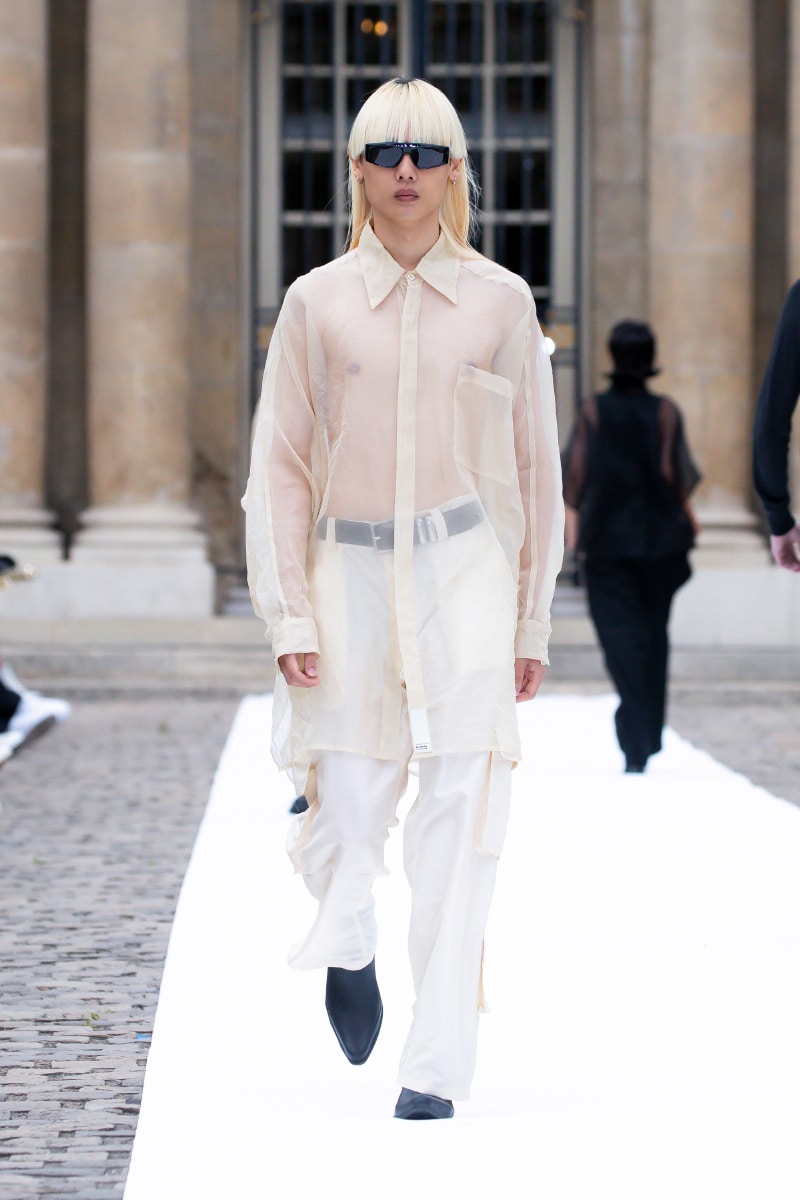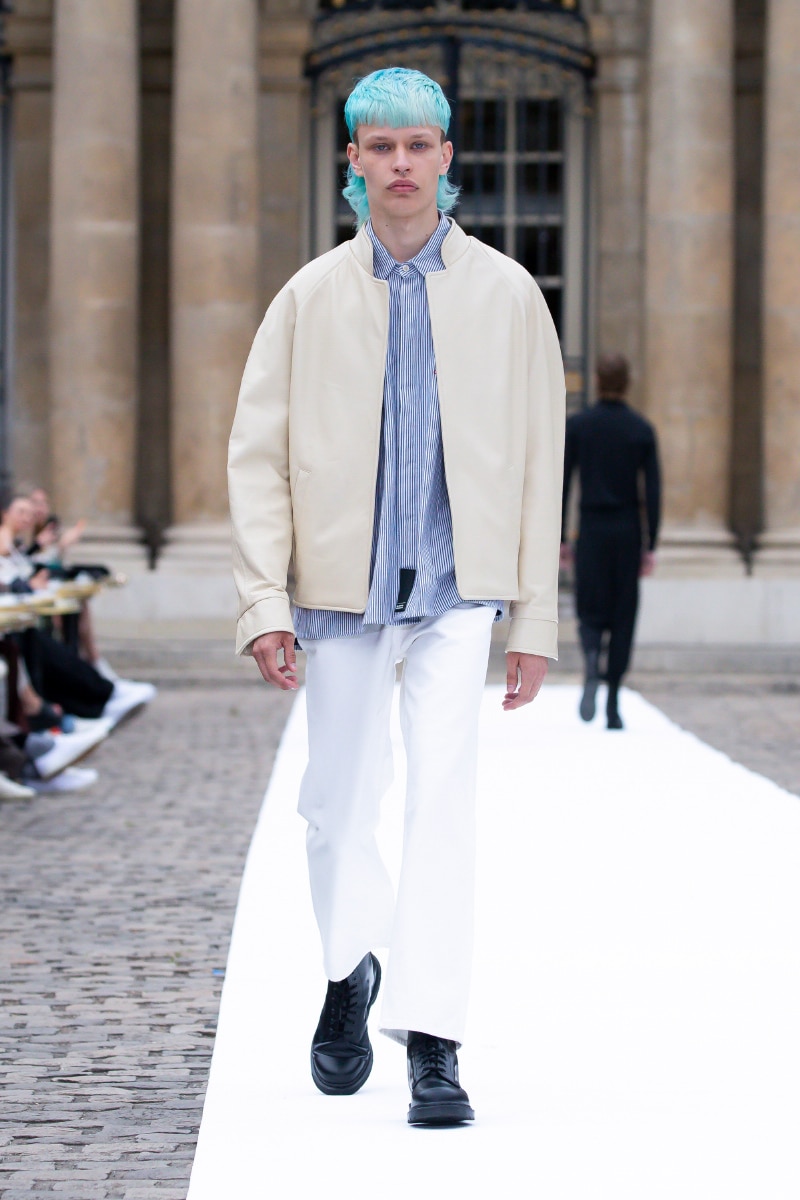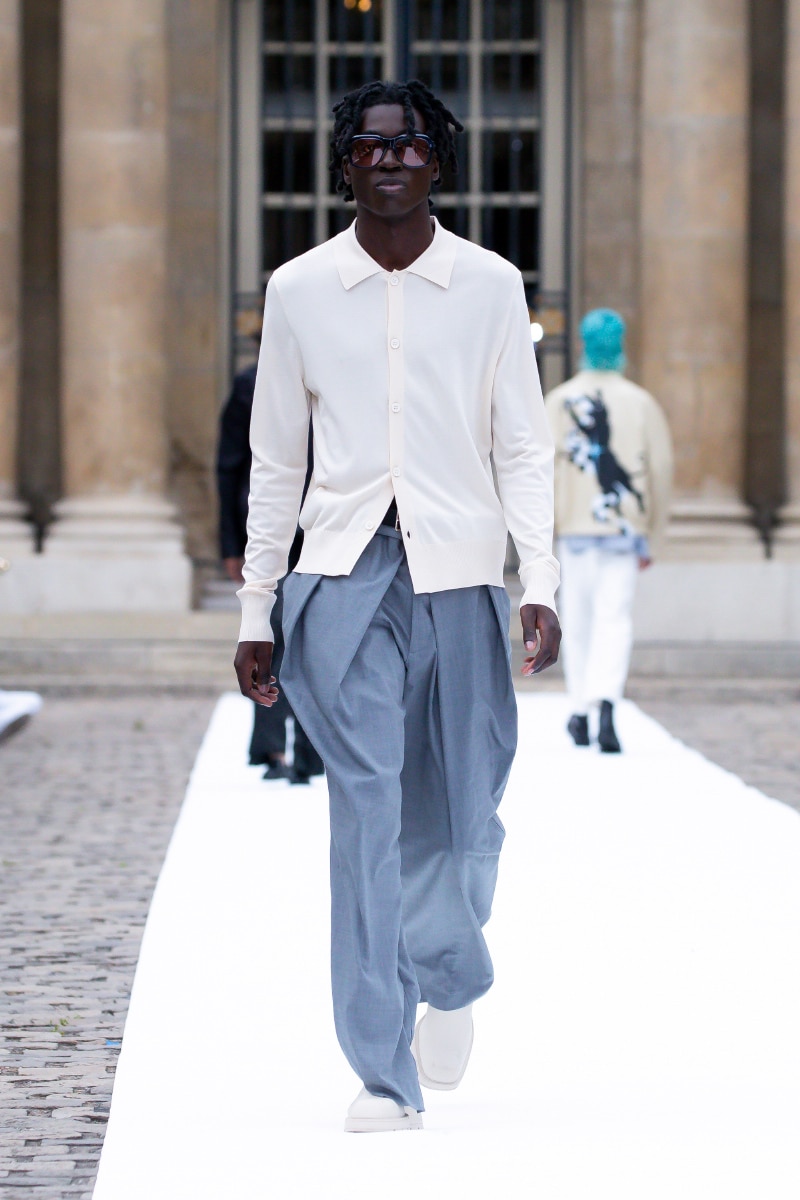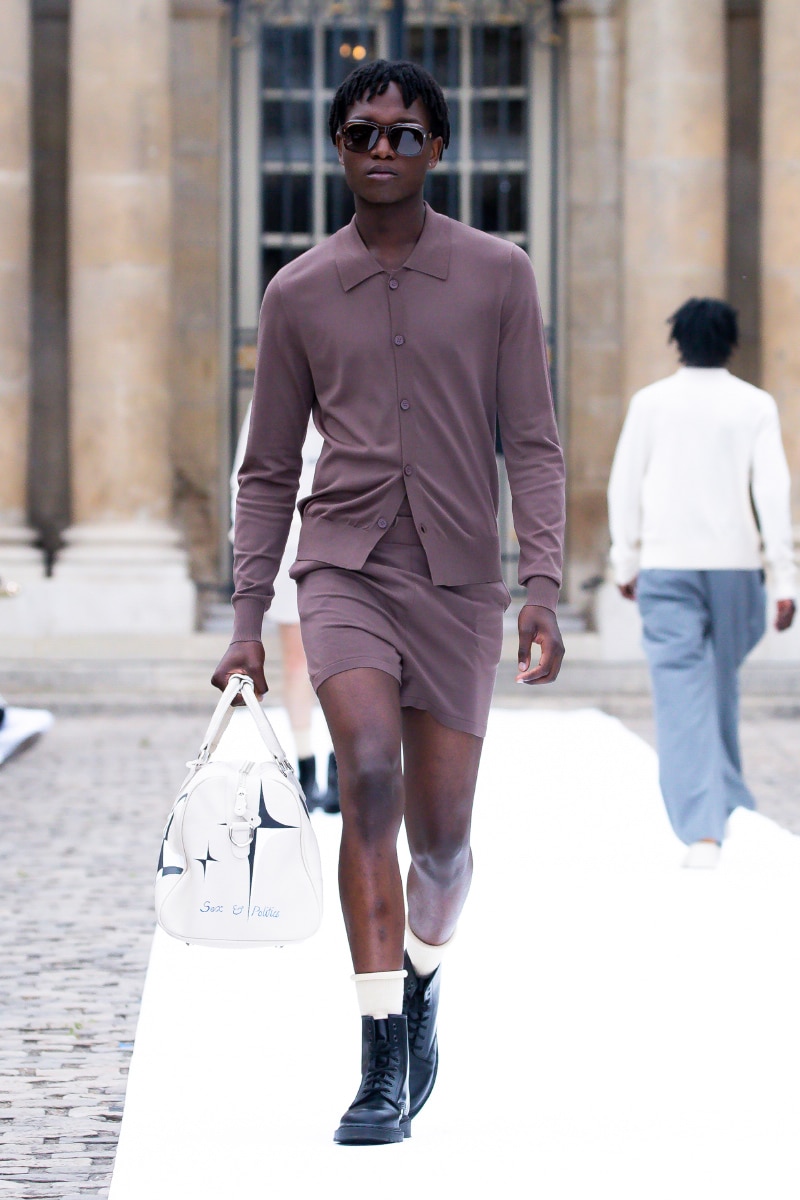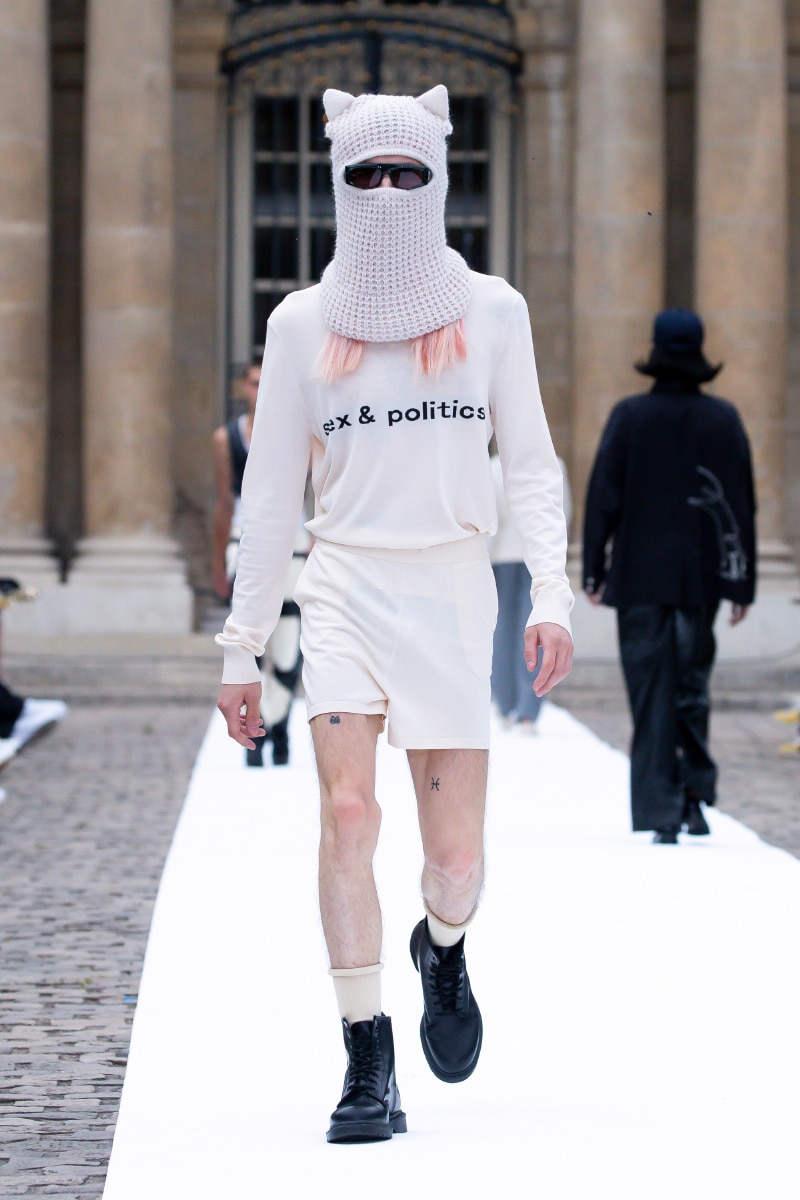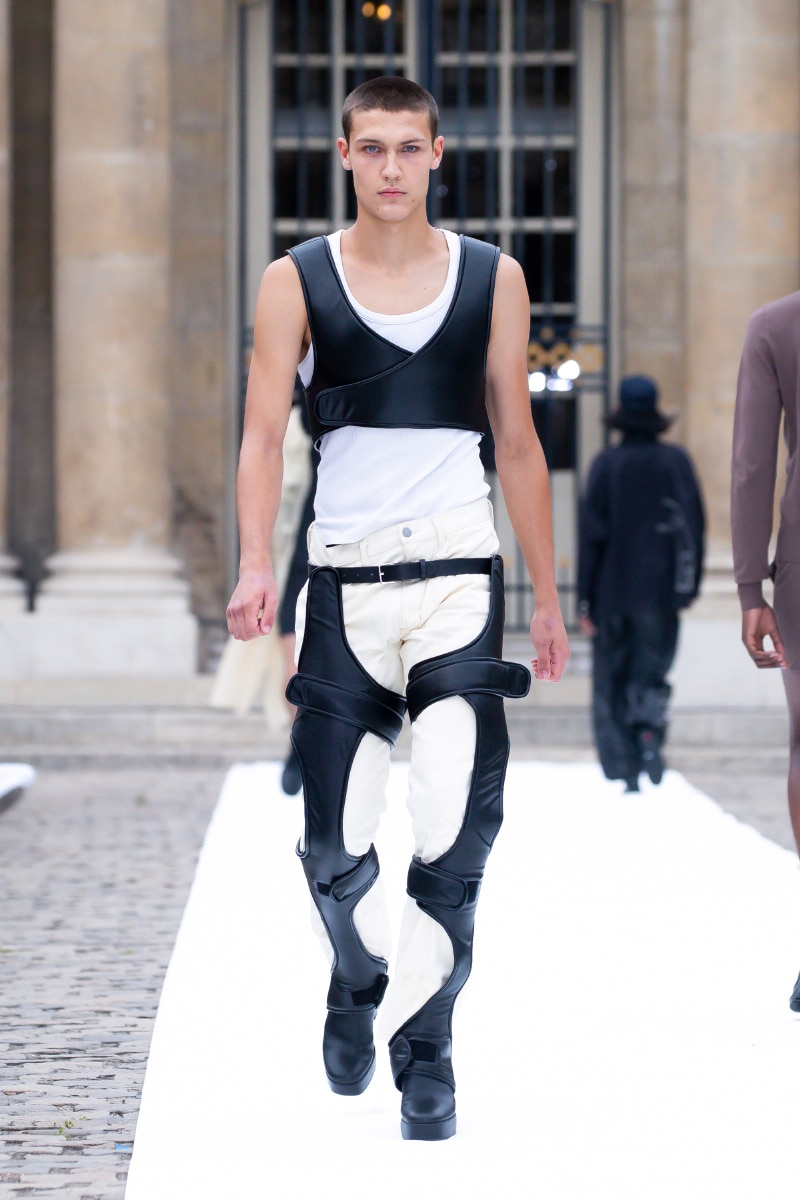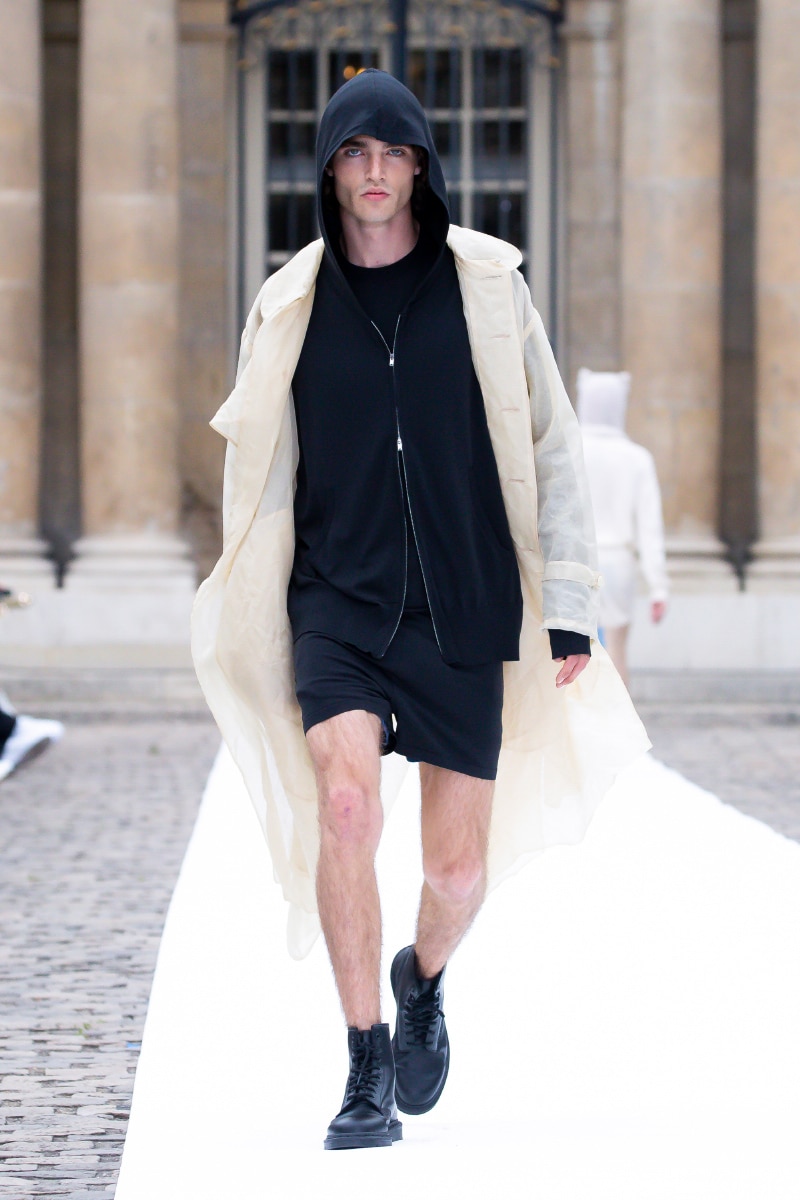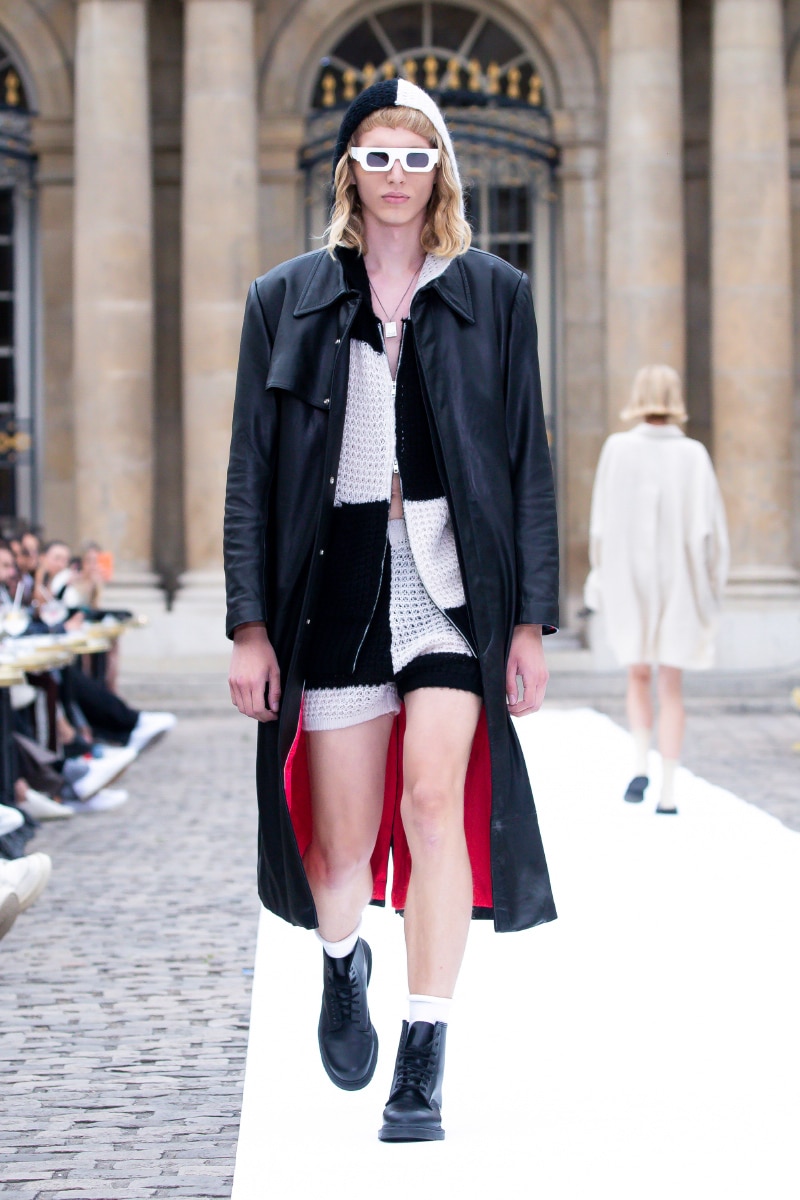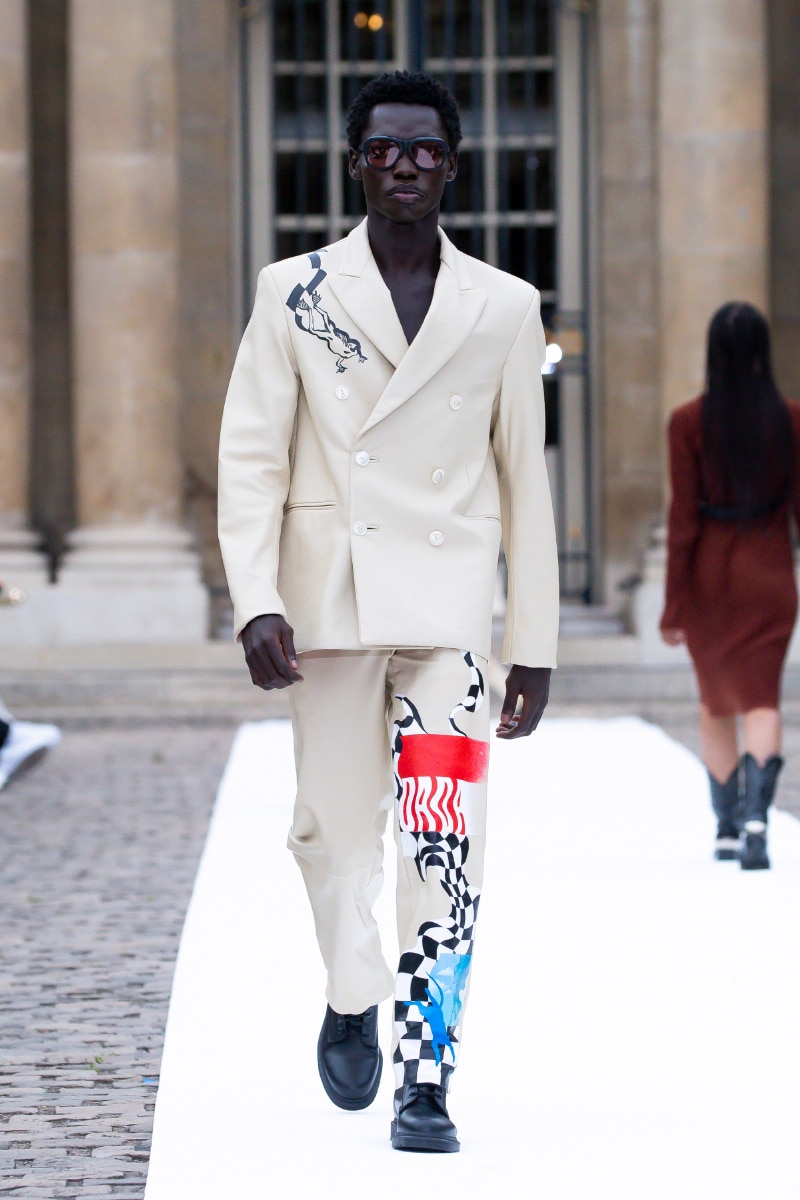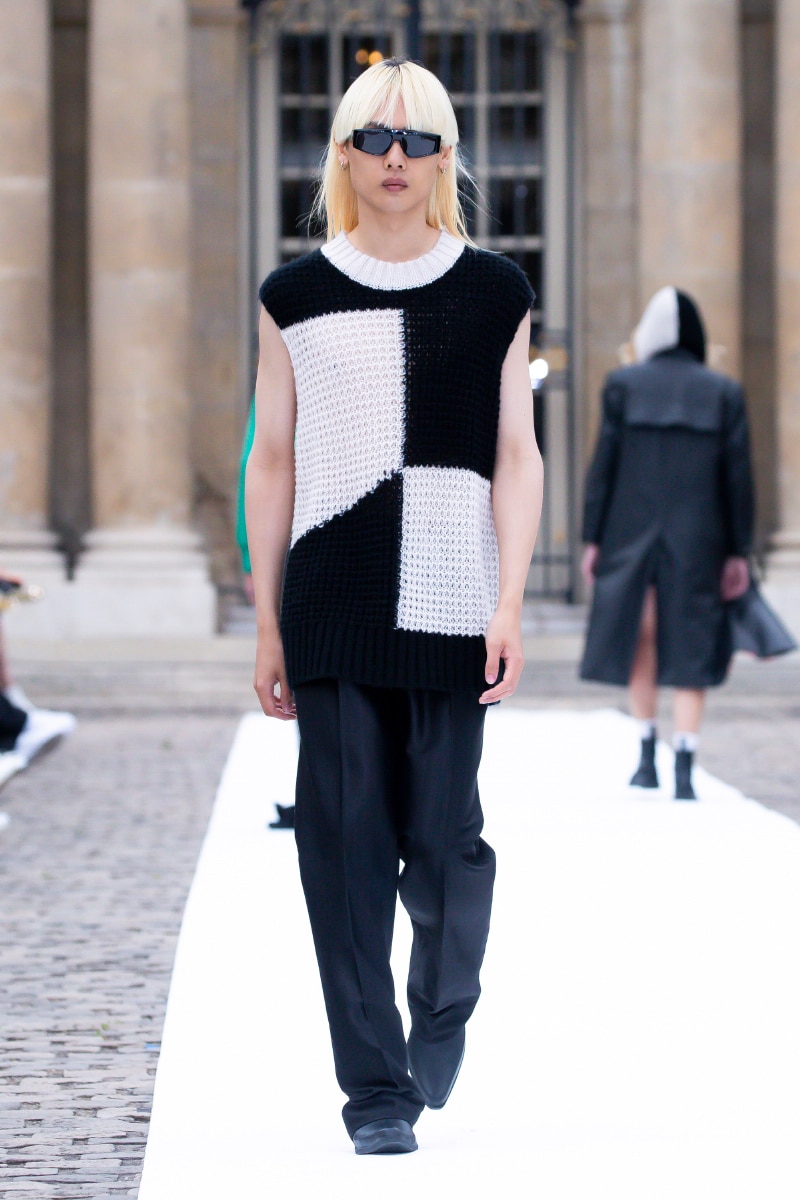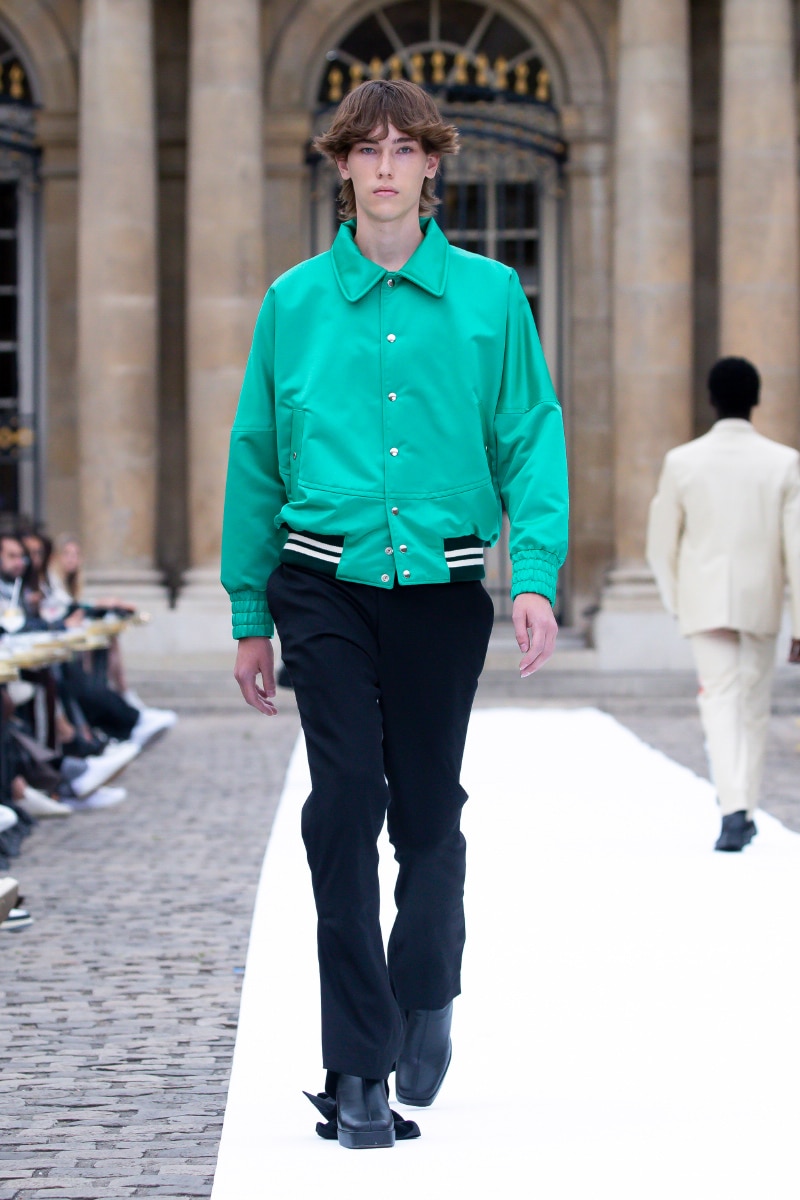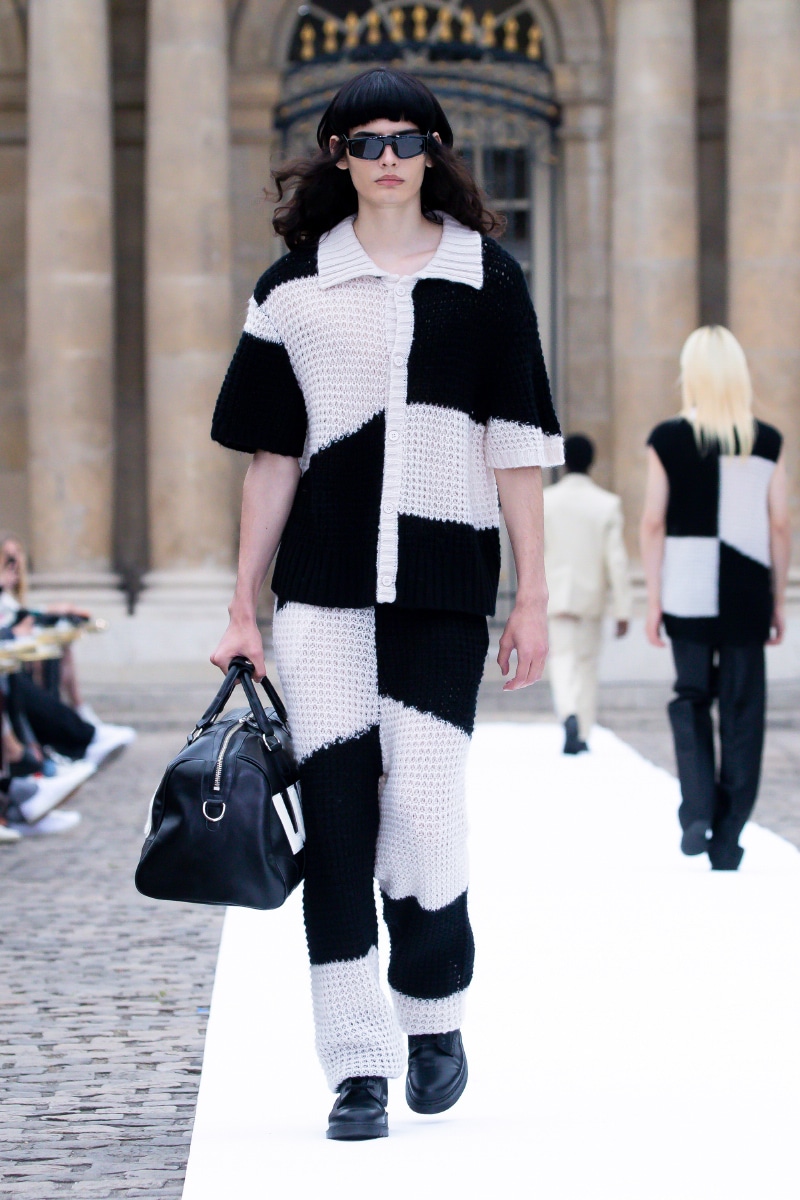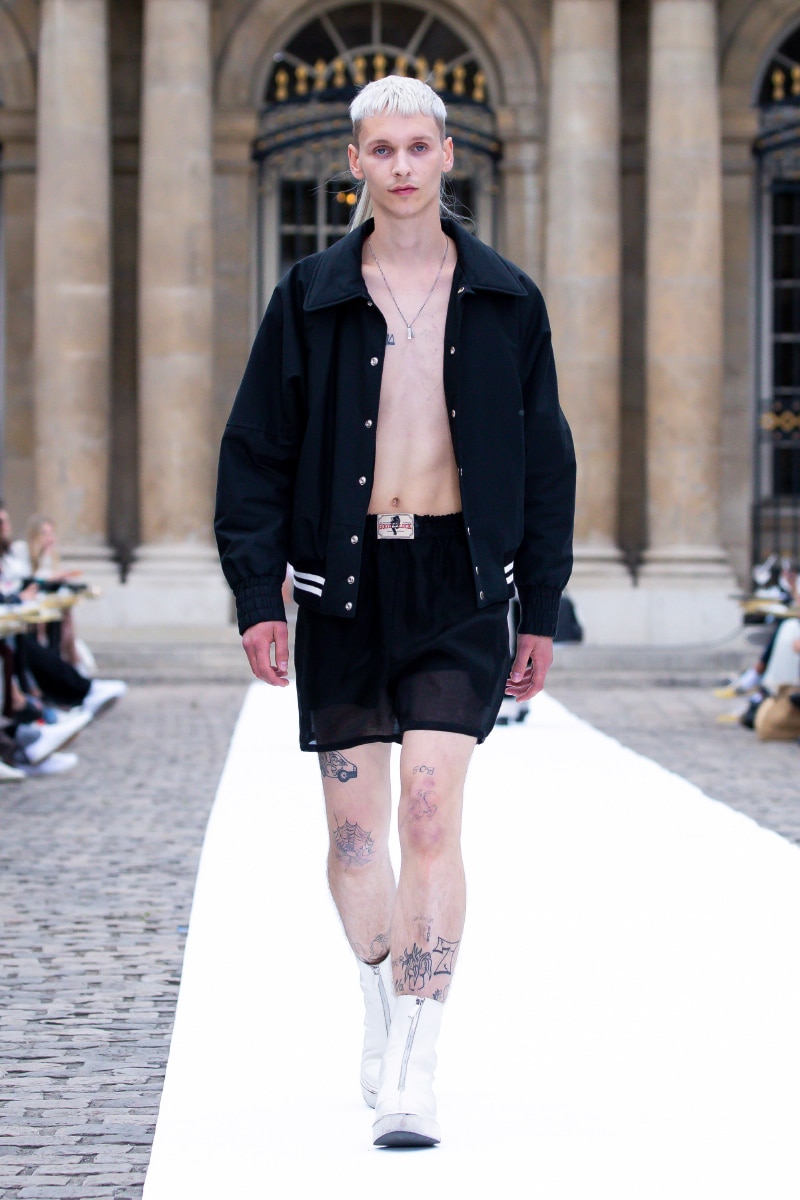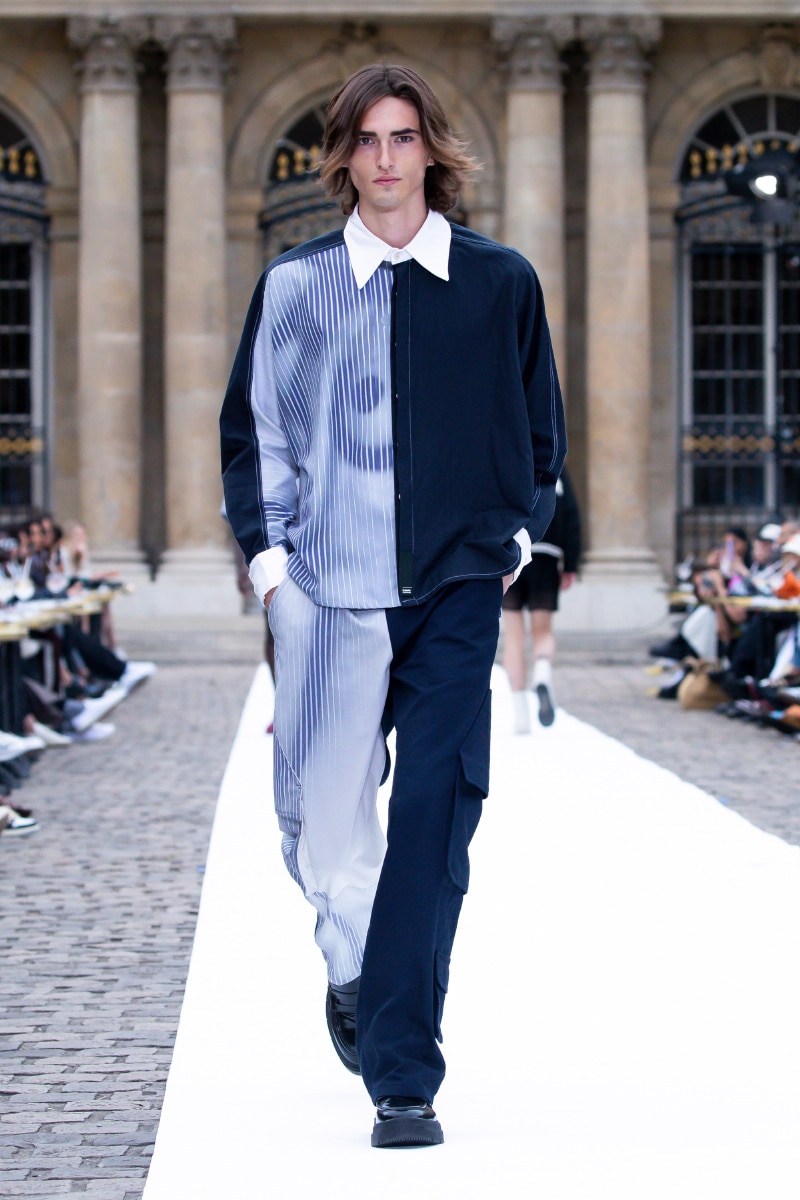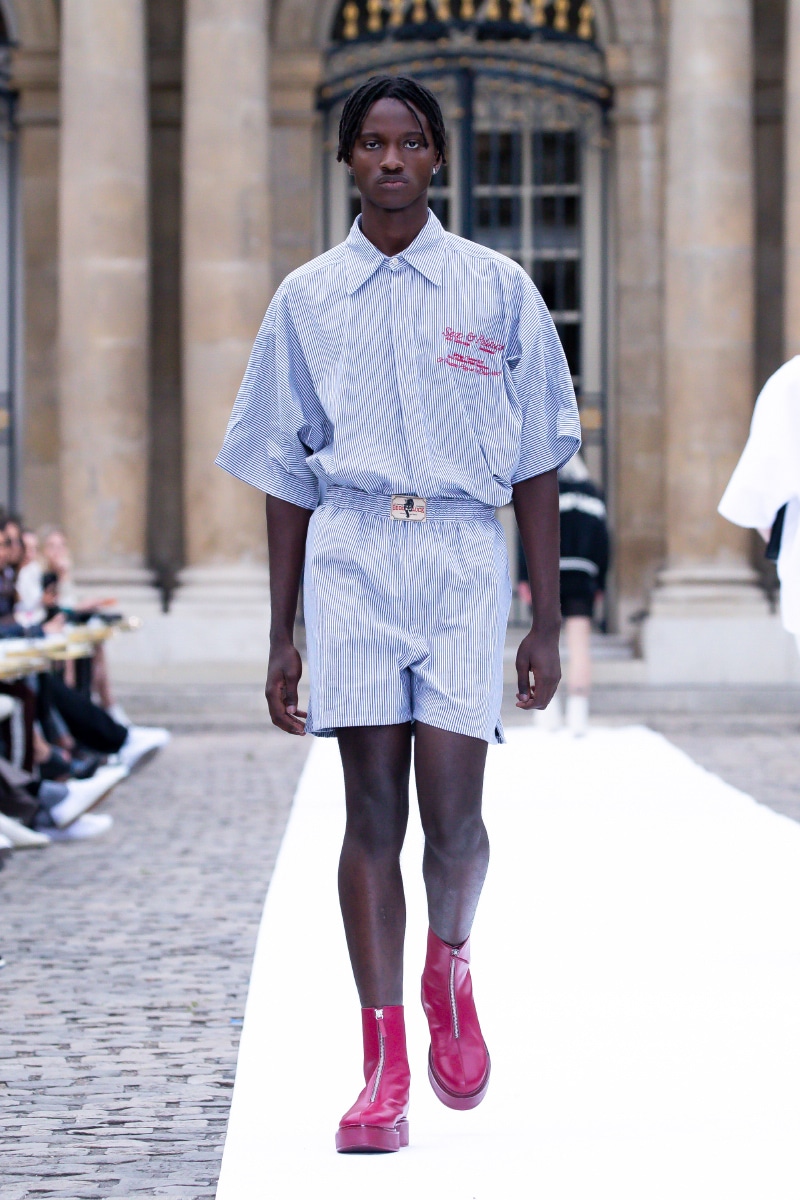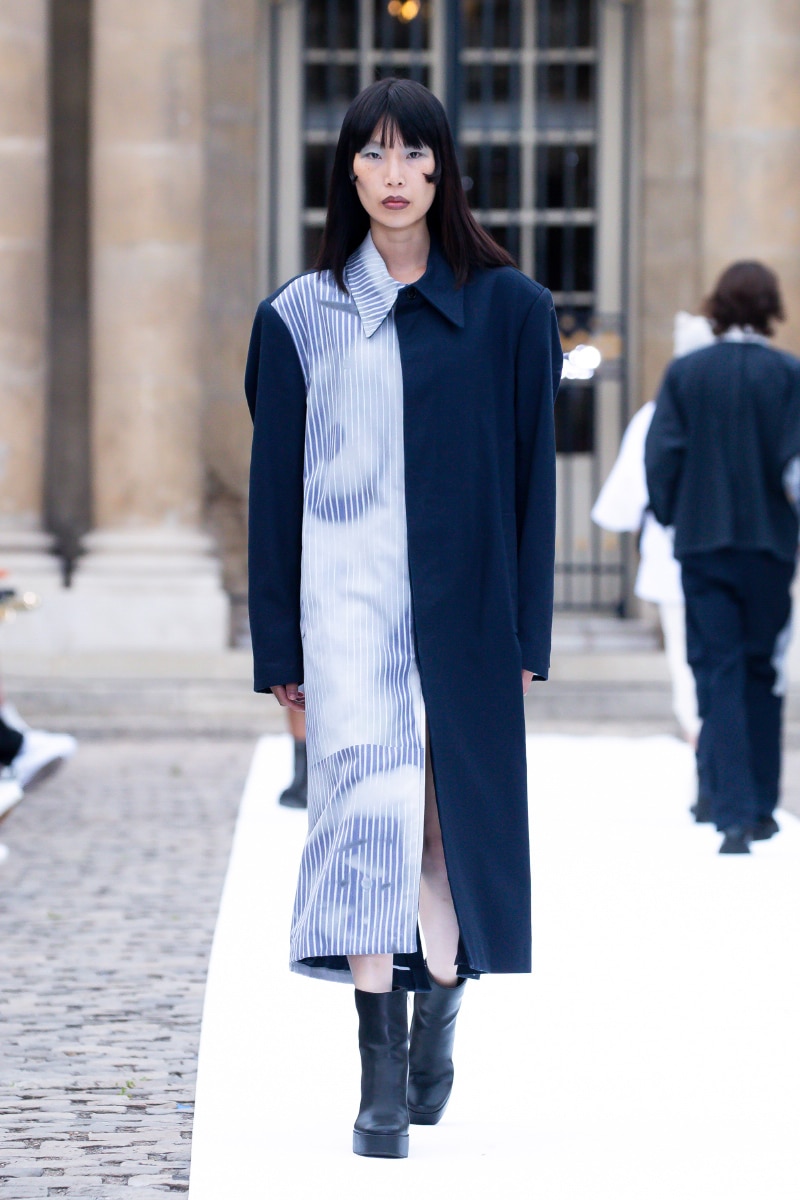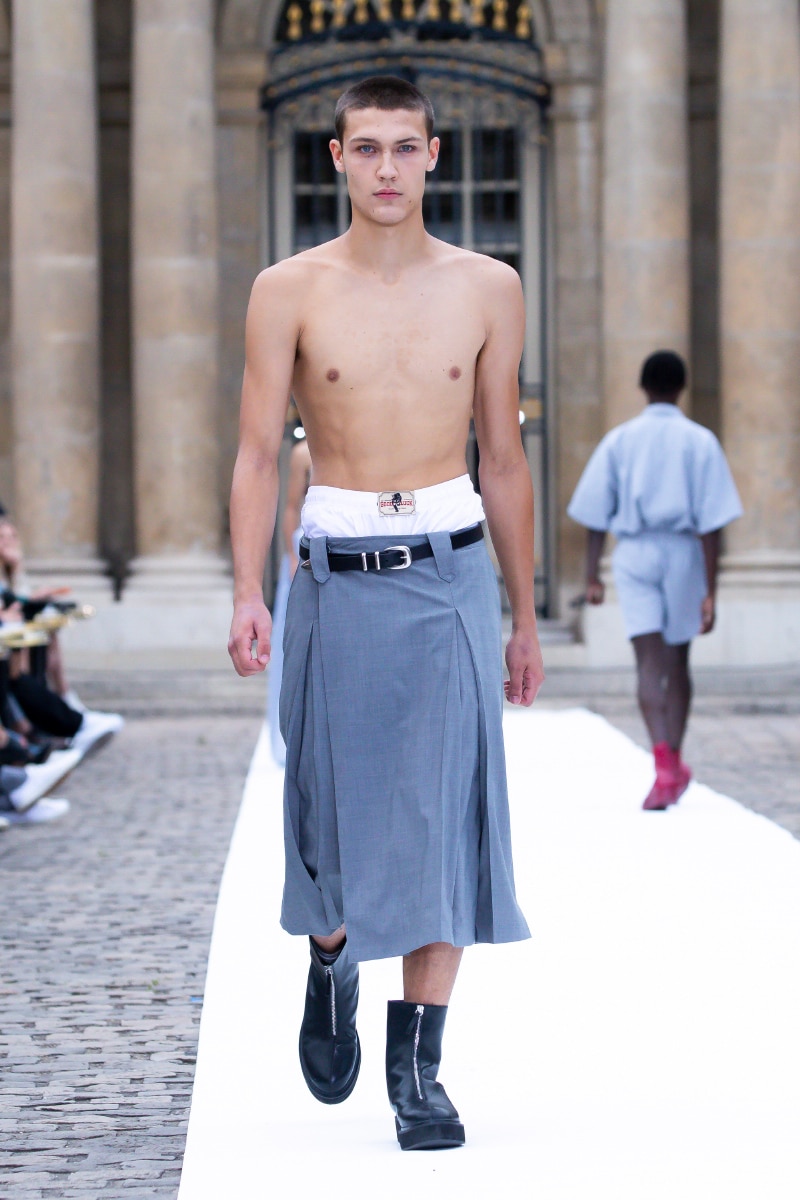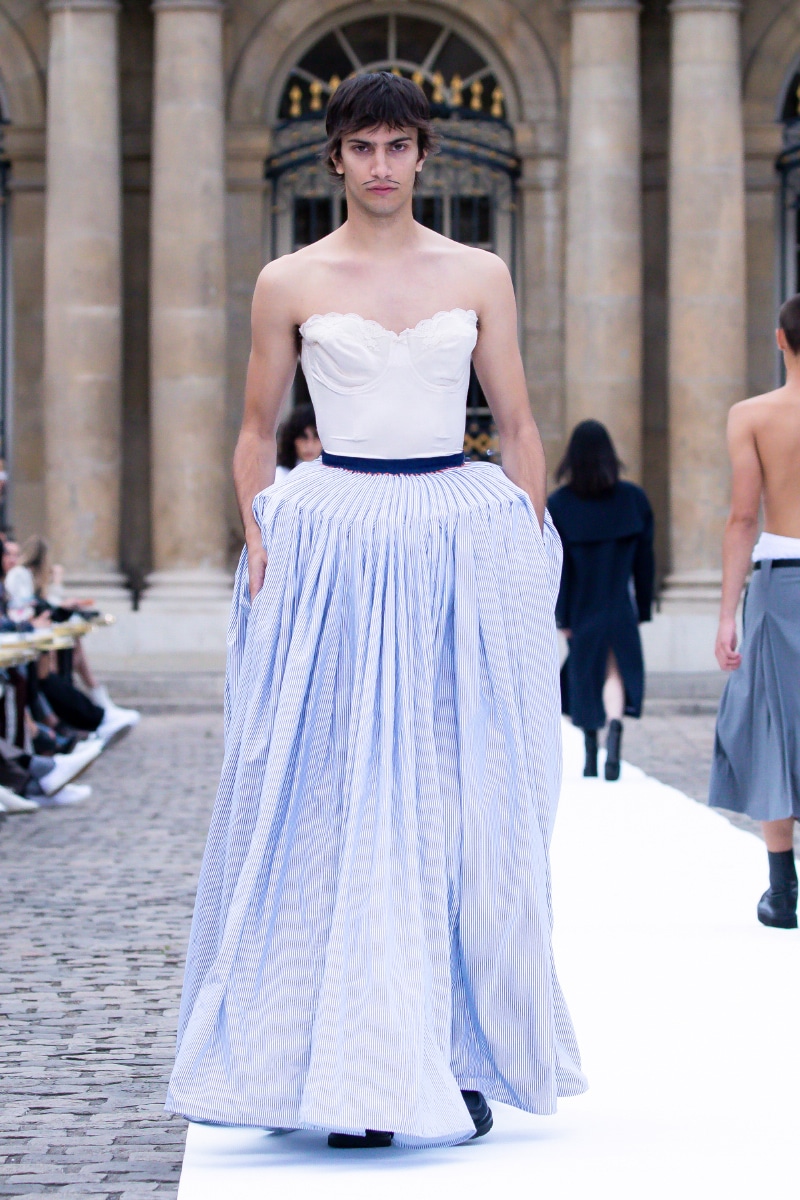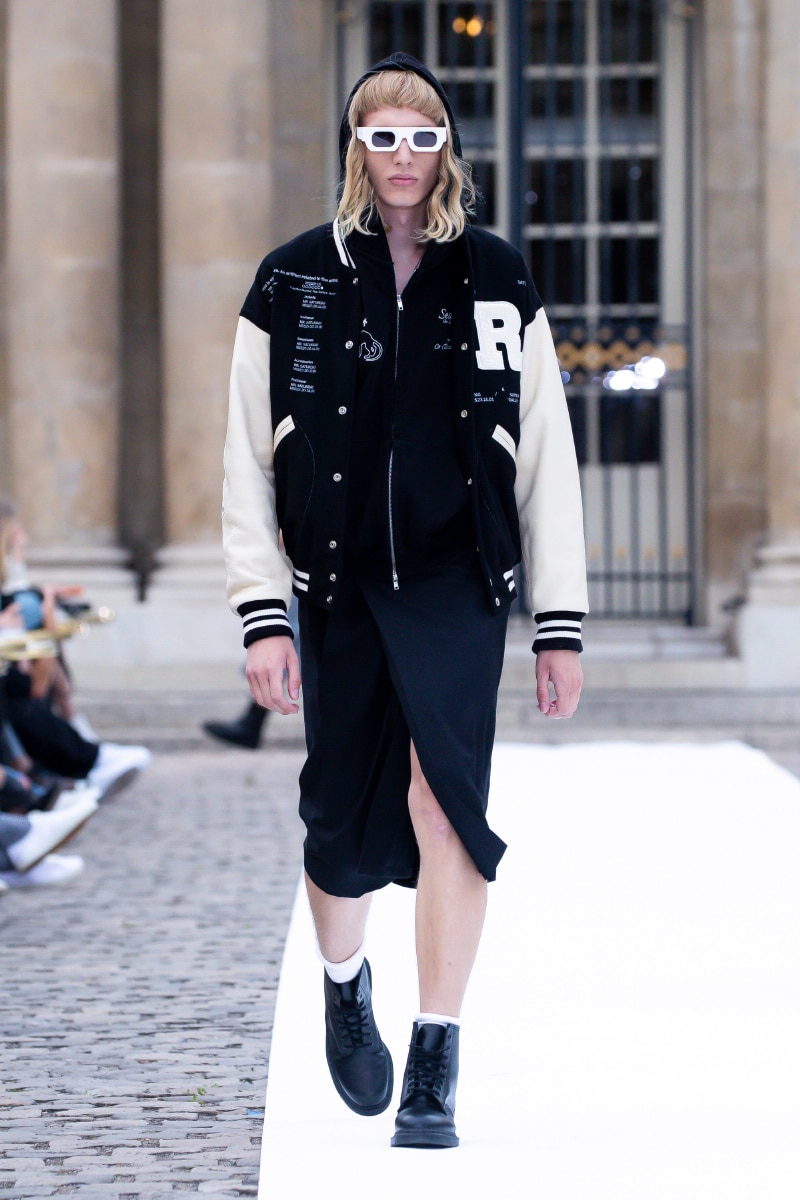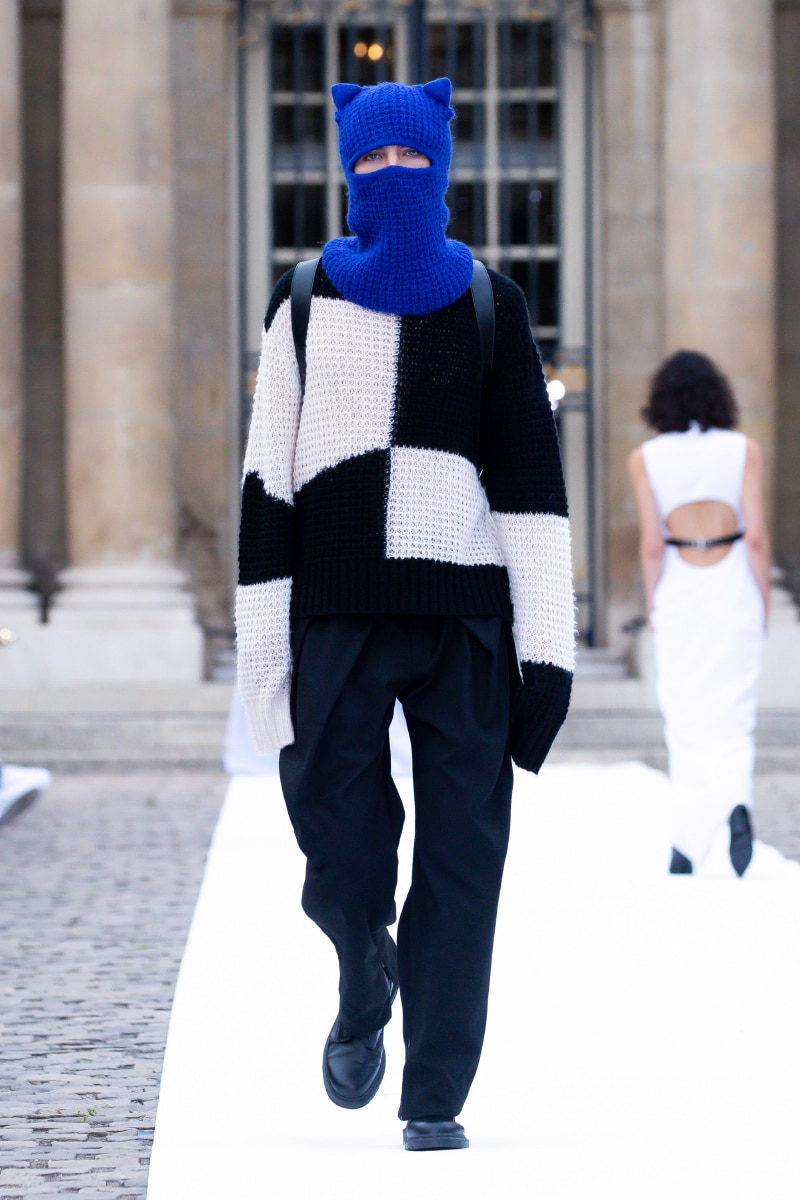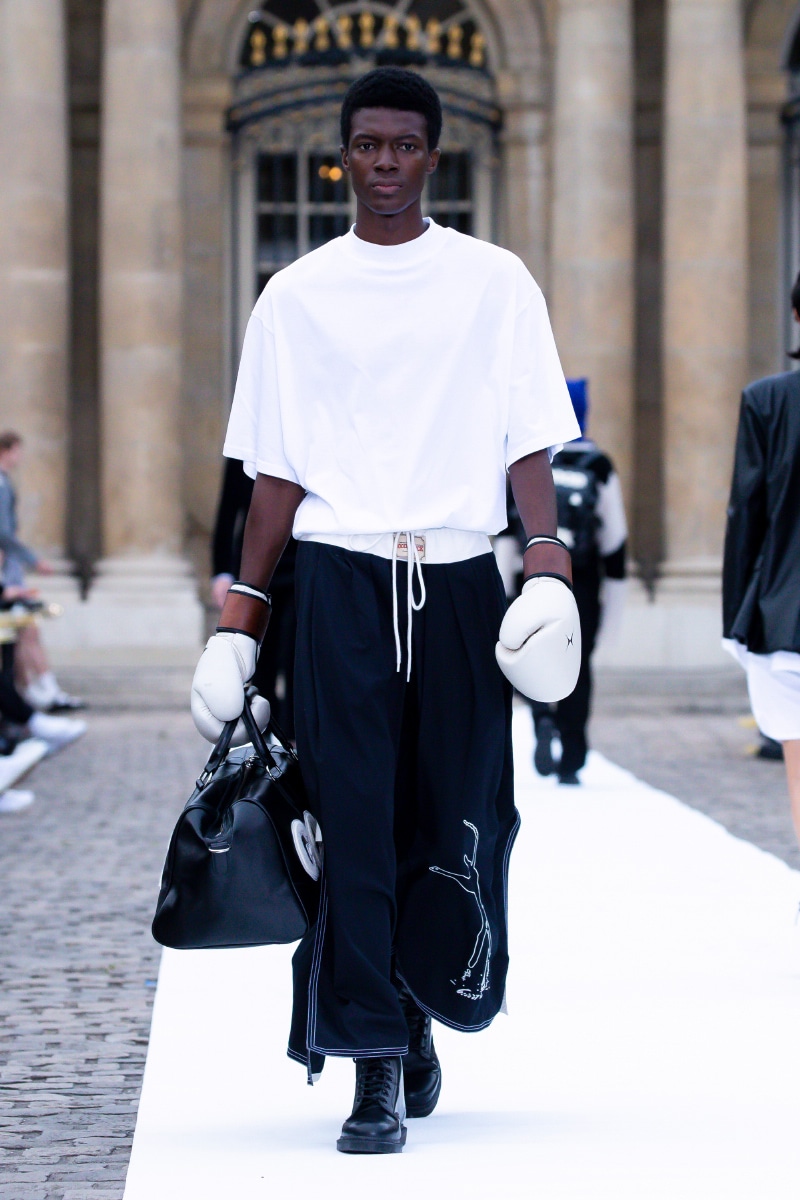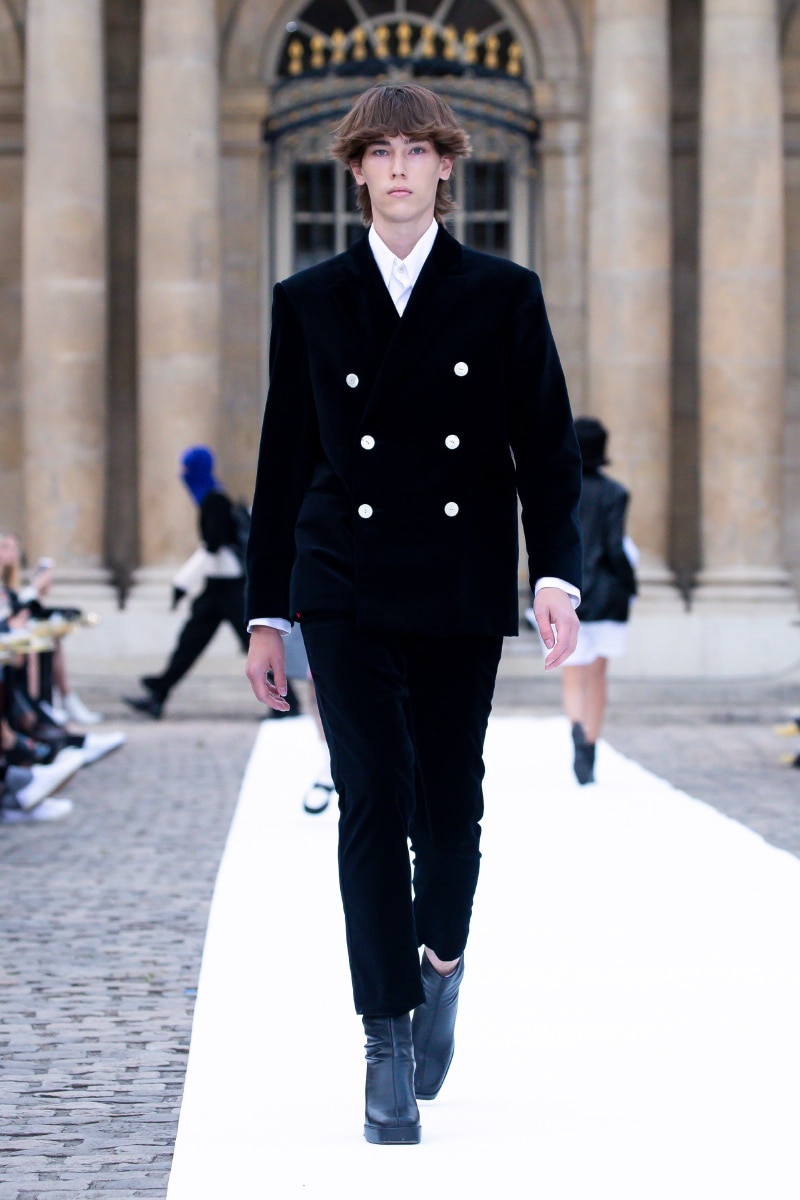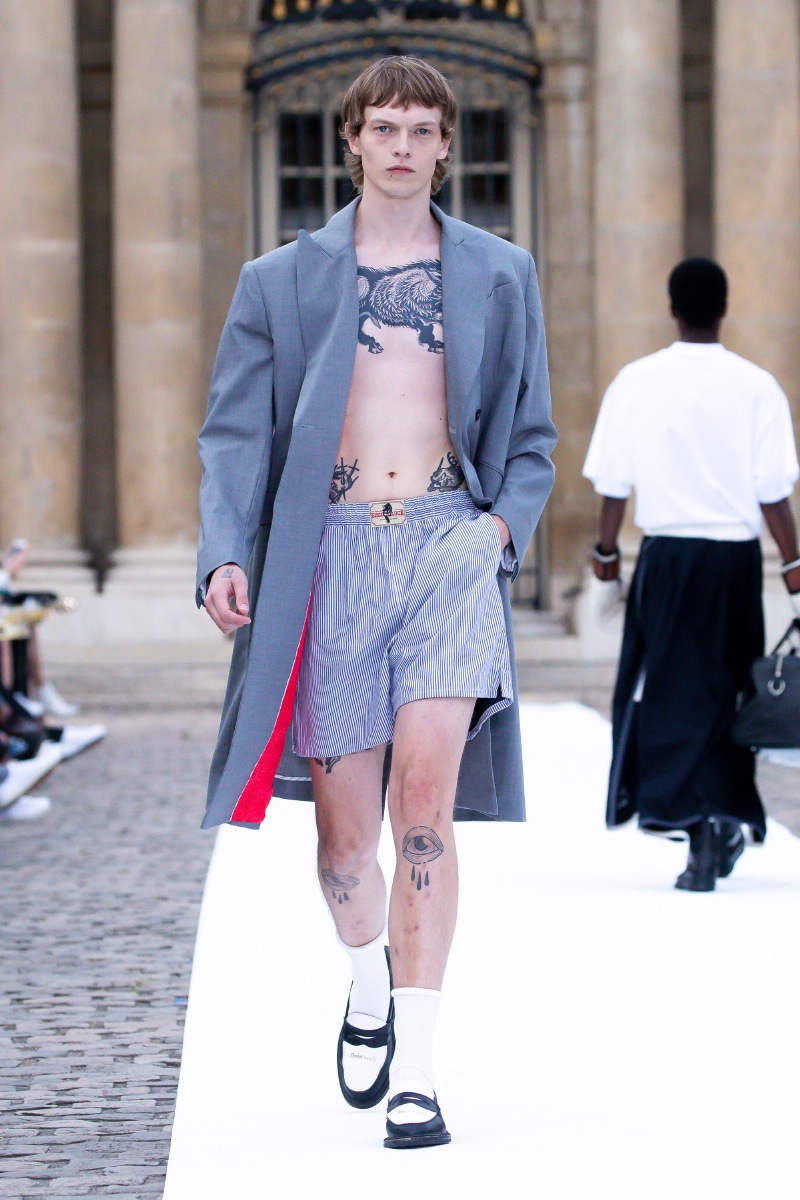 Mr. Saturday a brand designed by Joey Gollish based out of Toronto showed the new SS23 Collection at the Musée des National Archives. The show, "Sex & Politics: Shadow Play At Le Chat Noir," showed 38 looks that took inspiration from the European cabaret, specifically the French cabaret Le Chat Noir.
This collection continues the prominent themes used by Mr. Saturday of exploring history with vintage touches and the use of specialty fabrics with oversized pieces that combine historical references with modern looks. This collection featured looks for both menswear and womenswear that played with gender roles and shifted between ready-to-wear and avant-garde fashion. Checkered and neutral knitted sets, an oversized bomber emblazoned with "Sex and Politics" graphics, and a "boxer skirt" were the big takeaways from the ready-to-wear. The avant-garde looks showed cream boxing gloves, a tailored ballgown with an exposed back, and several leather pieces.  His signature slogan, "GOOD LUCK," was featured on several accessories throughout the show. Button-up tops, a suit, a skirt, and a bag included the cabaret reference of cat graphics painted or printed on the fabrics. This show was not afraid to be adventurous and bold from the start, featuring a male model in a ball gown, painted graphics related to the theme, and models wearing knit masks with cat ears.
After showing looks on the runway Mr. Saturday collaborated with Basic. Space on a t-shirt, hat, varsity jacket created with Roots, and a woven napkin that could be purchased at the after-party. The after-party allowed the guests, models, and crew to all mingle while enjoying Gollish as DJ for part of the evening. The show and afterparty were a unique experience and gave a glimpse into the Mr. Saturday world that brings together vintage and streetwear that always makes a statement.