Llega Moritz Feed Dog, primer festival de cine documental de moda en España
Del 14 al 17 de mayo en Barcelona
El equipo del prestigioso festival documental Beefeater In-Edit junto a Charo Mora, Editor in chief de Yo Dona y con el apoyo de Cerveza Moritz, presentan el Moritz Feed Dog, el primer festival centrado en el documental sobre moda que se celebra en España.
La cuenta atrás ya ha comenzado. A continuación, la programación completa del festival: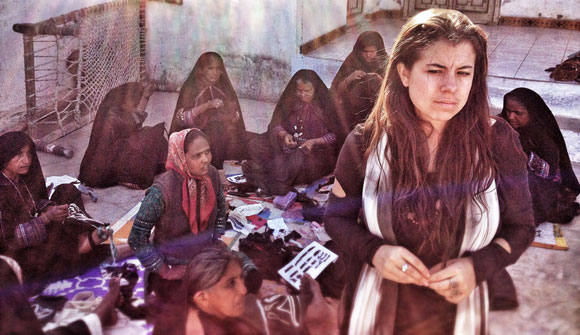 TRACEABLE
Jennifer K. Sharpe
¿Cuántas manos han pasado por esa camiseta que marca 15,99 euros? Responder a la pregunta es más complicado de lo que parece puesto que, como se dice en el documental, las empresas ya no hacen cosas;simplemente pagan a otro para que se las haga. La tragedia de Bangladesh en 2013 puso el foco sobre las fábricas de moda rápida en el Tercer Mundo y esta película parte de ahí para tratar de seguir el hilo que va del productor de algodón de la India al crop top del centro comercial, celebrando el trabajo de aquellos que se niegan a aceptar que no hay vuelta atrás, como el fundador de la web Sourcemap o la diseñadora Laura Siegel.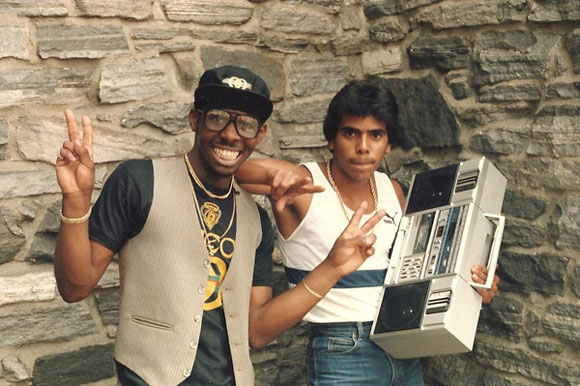 FRESH DRESSED
Sacha Jenkins
No tener muebles en casa pero llevar Polo Ralph Lauren de los pies a la cabeza. Fingir un esguince porque uno sólo se ha podido conseguir una Adidas en lugar de dos. Robar una casa para llevarse un perfume. Lo que los hiphoperos son capaces de llegar a hacer por seguir fresh y hasta fly va mucho más allá de colgarse un medallón. El documental, que fascinó en Sundance, explora el estilo afroamericano desde la esclavitud hasta Kanye West y cuenta con una nómina estelar de talking heads. Del propio Señor Kardashian a Riccardo Tisci pasando por Pharrell Williams, Dapper Dan y André Leon Talley.
MODS, ROCKERS AND THE BANK HOLIDAY MAYHEM
Rebecca Whyte
Tan sólo 20 años después de que Churchill prometiese luchar contra el enemigo en las playas, esa misma costa británica se convertía en escenario de otro tipo de batalla, la que enfrentaba a dos facciones distintas de la clase obrera emergente, a cuál mejor vestida. Los choques entre mods y rockers que tuvieron lugar el puente de mayo de 1964 en Brighton y Margate en realidad generaron pocos daños pero sí un puñado de fotos excelentes e inspiración para pelis comoQuadrophenia. Y dieron lugar a lo que el sociólogo Stanley Cohen denominó como "pánico moral", algo que se ha visto cientos de veces después, desde la ruta del bakalao a los ni-nis.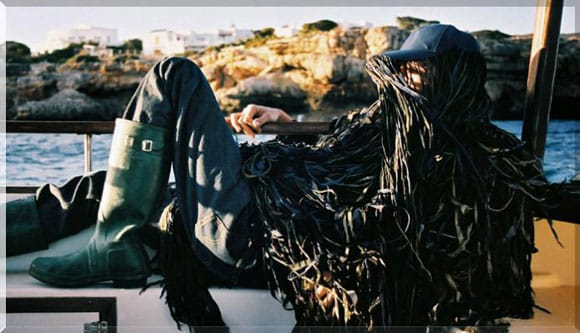 CALL IT A BALANCE IN THE UNBALANCE
Regine Lettner
¿Qué pasó con Miguel Adrover, el mallorquín hijo de payeses que iba a ser el próximo John Galliano en el año 2000? Los insiders del sector, que llevan más de una década fascinados con este relato, responden a esta pregunta recordando que Adrover, considerado un genio por muchos, no sobrevivió tras presentar una colección inspirada en la ropa de los talibanes dos días antes del 11 de septiembre. Pero este documental, que incluye entrevistas a Suzy Menkes y Harold Koda, del Metropolitan de Nueva York, añade nuevos matices a esta fascinante fábula moderna que cuestiona las nociones de éxito y fracaso en una industria tan implacable como volátil.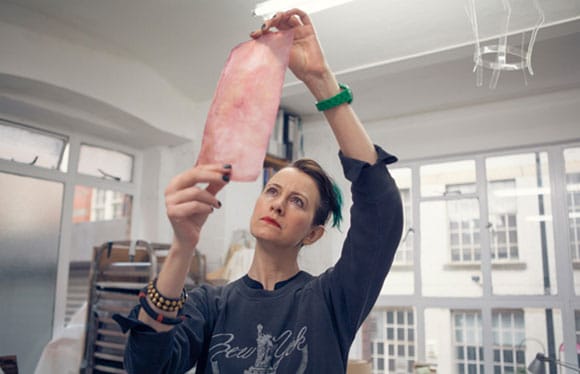 THE NEXT BLACK
David Dworsky and Victor Kohler
En tan sólo 10 años, entre 2000 y 2010, el consumo de ropa se disparó en un 47% debido a la estandarización de la llamada fast fashion. En lugares muy dispares del mundo, desde un laboratorio de Londres con aspecto de ciencia ficción al departamento de I+D de una megacorporación como Adidas, hay pioneros que están ya trabajando en subvertir este modelo que se ha demostrado ética y medioambientalmente insostenible. ¿Alta costura digital, tela teñida sin utilizar una sola gota de agua o textiles fermentados a partir de té verde y levadura? ¿Por qué no? Es muy probable que ésta sea la cara de la moda en 10, 20 o 50 años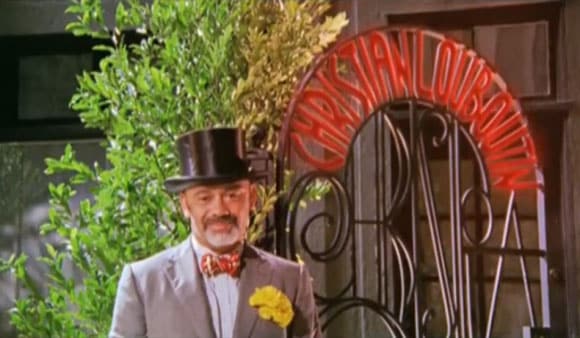 CHRISTIAN LOUBOUTIN
Farida Khelfa 
En un momento del documental, David Lynch, declarado fan y colaborador del zapatero, formula la pregunta que todo el mundo haría: ¿por qué la suela roja? Y Louboutin cuenta que en 1982 agarró un esmalte de uñas y pintó el revés de un zapato para que éste se pareciese más a sus dibujos, es decir, para que la realidad se acercase al ideal. Y también porque, según dice, el rojo no es un color, sino "el símbolo de la feminidad". El famoso diseñador se psicoanaliza frente a la cámara en esta minipelícula y aborda cuestiones sobre la identidad, la familia o el fetichismo que uno no esperaría encontrar en una celebración del calzado más bello y frívolo del mundo.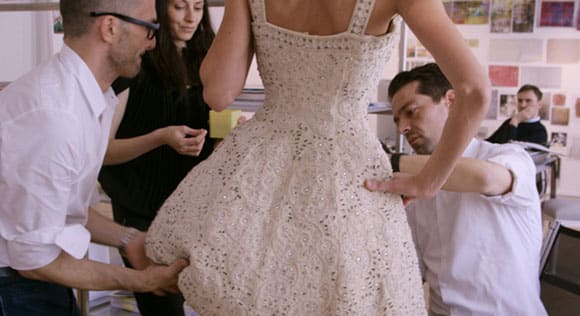 DIOR AND I
Frédéric Tcheng
No se engañen: esto no es un documental de moda. Es una película de acción. Tras el despido más sonado de la década, el de John Galliano, y meses de enfebrecida especulación, Raf Simons toma los mandos de Dior y tiene ocho semanas justas para producir una colección de alta costura de la que se espera que trastoque los cimientos de la moda. Casi nada. ¿Hemos mencionado ya que el señor Simons es ajeno a los códigos de la couture y que lo suyo es la ropa masculina? Las cámaras son aquí moscas-en-la-pared que captan un proceso fascinante, el que va de conceptos tan etéreos como "alien, futuro, flor" a vestidos que se pueden tocar (pero no pagar).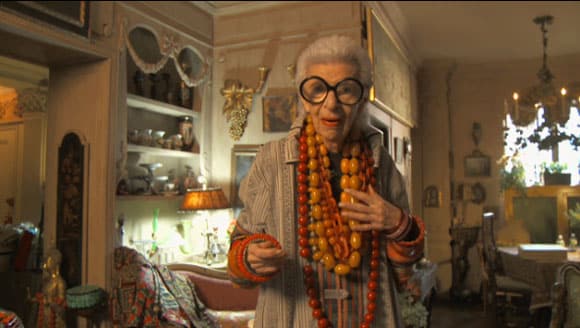 IRIS
Albert Maysles
No es de extrañar que esta nonagenaria llamara la atención de Albert Maysles, que le dedicó su último documental antes de morir. El legendario director deGimme Shelter y Grey Gardens supo retratarla como algo más que la mascota preferida del planeta moda. Vale la pena aunque sea sólo por ver cómo se ruboriza Kanye West al conocerla, por aprender a regatear con la incansable Apfel, que igual valora un Balenciaga que un collar de cuentas africanas, y por contemplar, nudo en la garganta mediante, la conmovedora historia de amor con su marido, Carl, al que vemos cumplir 100 años sin perder el humor ni la curiosidad.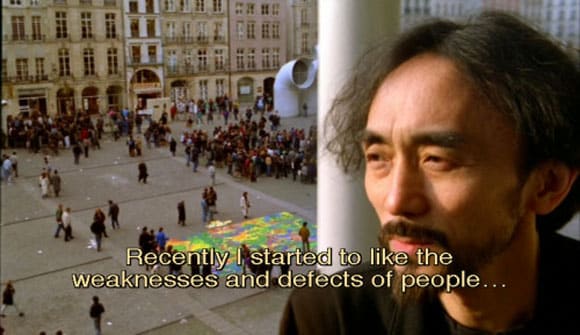 NOTEBOOK ON CITIES AND CLOTHES
Wim Wenders
Cuando el Centro Pompidou le encargó al director alemán que rodase una película "en el contexto de la moda", éste no disimuló su desdén. "¿Ropa? ¿A qué clase de persona podría importarle?", dijo o pensó, no sin cierta arrogancia, alguien que colocó a Nastassja Kinski ese jersey de angora y no otro en París, Texas. Pero entonces Wenders recordó su sublime chaqueta de Yamamoto, que le hacía sentir como si llevase una armadura y le recordaba a su padre. El director se dedica a seguir al diseñador japonés por Tokio y París y toma notas filmadas sobre la moda, la naturaleza del proceso creativo y hasta sobre el documental como género.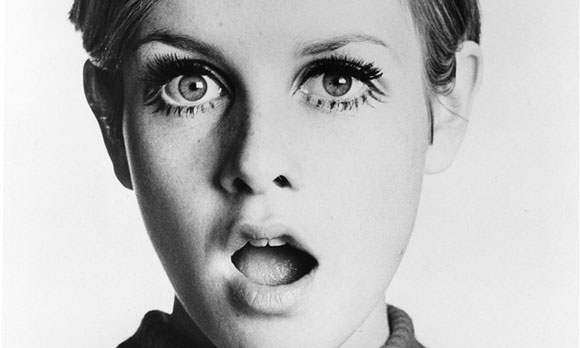 TWIGGY: THE FACE OF THE 60'S
 Philip Priestley
1965, una londinense cualquiera ganaba unas nueve libras a la semana. Destinaba tres al alquiler, tres a la comida y otros tres a comprarse un vestido nuevo. La moda había pasado a ser un pasatiempo generacional y aquella revolución necesitaba una cara. La encontró en Lesley Hornby, la hija de un carpintero de Neasden, el conocido como "el pueblo más solitario de Inglaterra". Twiggy era, en palabras de su descubridora, "demasiado bajita, demasiado delgada y demasiado divertida" ¡Y encima se reía con acento cockney! En pocos meses empezó a construir su imperio, con lo que por primera vez una modelo dejaba de ser la chica que hace lo que le dice el fotógrafo y pasaba a ser la que manda.