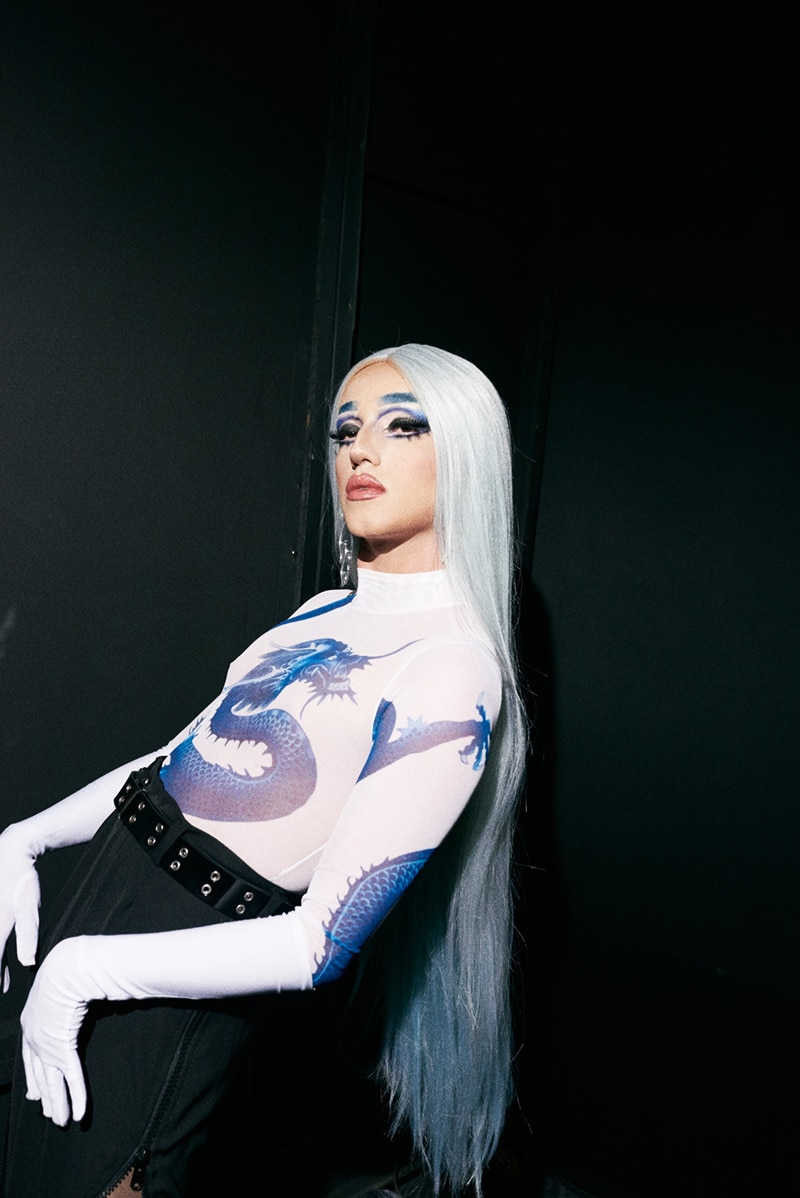 Mónica DiWhisky is that kind of drag queen you get hooked on somewhat nimbly. That kind of drag queen that never fails to flag up on your twitter's top stories, even on the dreariest day ahead. That kind of drag who you're eager to check up in case she's acted wild or something. She's most likely to be the queen who makes your head swirl round-and-round on a nutty night out, outpouring the looniest energy you might have always sought for in a long while. Simply scroll through Mónica DiWhisky's Instagram – you'll come across her spectacular representation of vivid, exuberant and sardonic "drag-fatale" allure, drenching your deepest thoughts into a queer-esque gripping reality.
Contextualizing things a little – DiWhisky is a creation prompted by Nicolás Mónico, a 25-year-old publicist born and raised in Bogotá, Colombia. The epitome of Mónica was officially born three years ago, as a desire to embark on a long journey, pushing to conduct positive manifestations of gender in slender-minded cultures. DiWhisky, pivots her compelling being away from the faddish compromises of typical society expectations, often poisoned by a galore of stern preconceptions. Rather, she reflects on social conventions that make a true drag, categorizing such a "real form of artistic expression," in which awareness plays a role of utter prominence. Thus, when Mónica saw herself in the mirror for the first time (in particular, one night accompanied by her three best friends and a few drinks) it became hard to recognize the person staring back. As such, she pleases us with one of her quotes, which sees her deeply reflecting on the conception of self, suffused across present-day society: "For all my life, every single time I looked at myself in the mirror, I've been seeing so many different facades of my being. It's hard to understand that the actual 'someone' in question, could be a totally unalike iteration from day to night."
Ever since the outburst of her queer-self, Mónica has been watching several makeup tutorials, learning all about dancing, and deepening her personification with various tools to let her drag-self cultivate much more convincingly.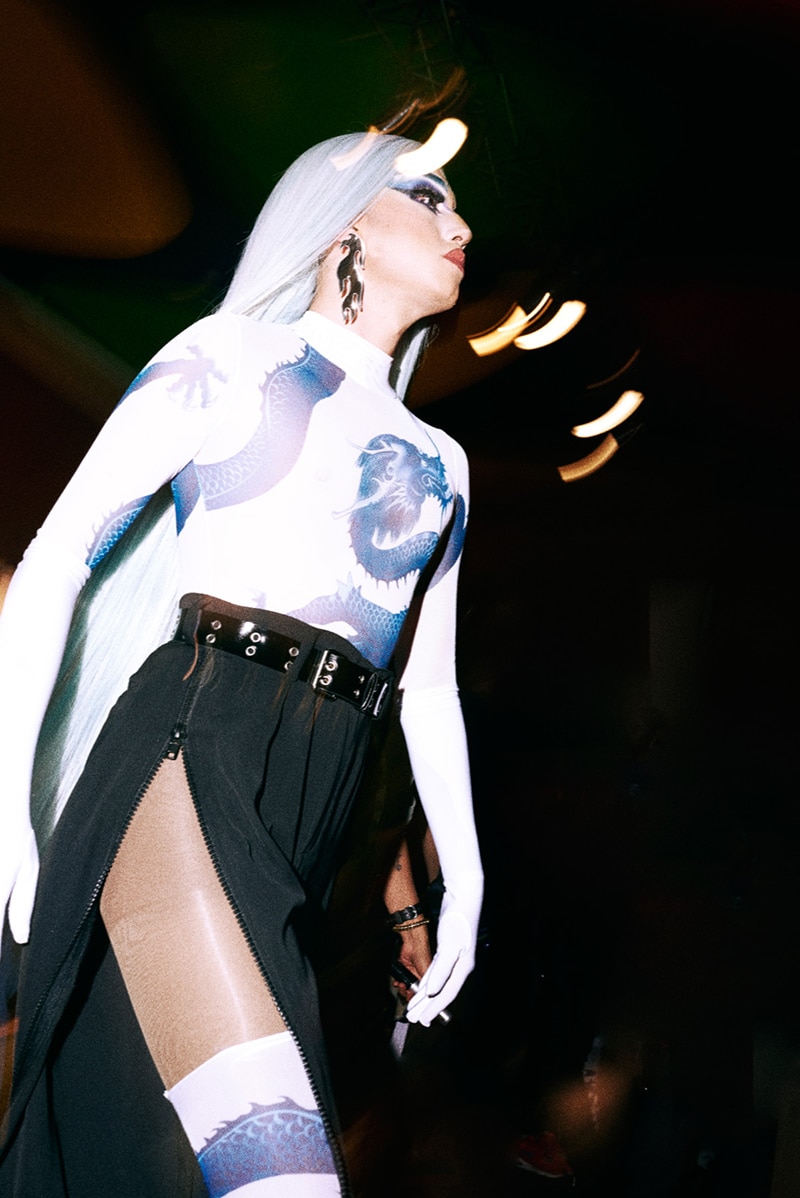 F.Y! spoke with the artist about how she is challenging stern notions of society, touching upon identity and what her empowering alter ego stands for.
Hey Mónica! You must have made a trailblazing impact upon the Colombian culture – how did you feel when you realized that you were chosen to storm a catwalk backed by such a vast audience?
Hi Fucking Young! It was actually a thorough process that involved month after month of solid preparation, both mentally and physically. It sounds like I was going to the Olympics *haha* but I really wanted to give it my best shot. When Le' Zapatiere contacted me a couple of months back, giving me a chance to walk for them, I had to start getting ready to get in the mindset of it all.
This was a once in a lifetime opportunity, and I knew what kind of impact it would have made, since being in such a traditional country as Colombia. For me, this meant a big step towards inclusivity. As you can understand, drag culture here in Colombia is just starting to get its prime recognition. It has been part of the nightlife for several years, but people in these ends still classify drag more as a desire leading to femininity, not as a journey which may lead to artistic expression. Despite all, I feel lucky to share my vision with several Colombian artists, talking about fashion designers, photographers, stylists and other creative people who I believe deserve recognition. To sum up, I felt grateful, honored, and indisputably, anxious.
Give us 3 words that best describe your drag-self…
Fashionable, versatile and strong.
ColombiaModa is, indisputably, a big deal for anyone taking part – irrespective of any racial, social and dogmatic provenance. Designers, press, and lots of exciting stuff. What were your biggest fears when it came down to modeling being a drag?
Tripping! Lol, no. Actually, in that particular moment, I was just living a fantasy, far beyond what it meant for me. I kept on thinking of being as professional as I could be, selling the garment to every single person watching in the best way possible.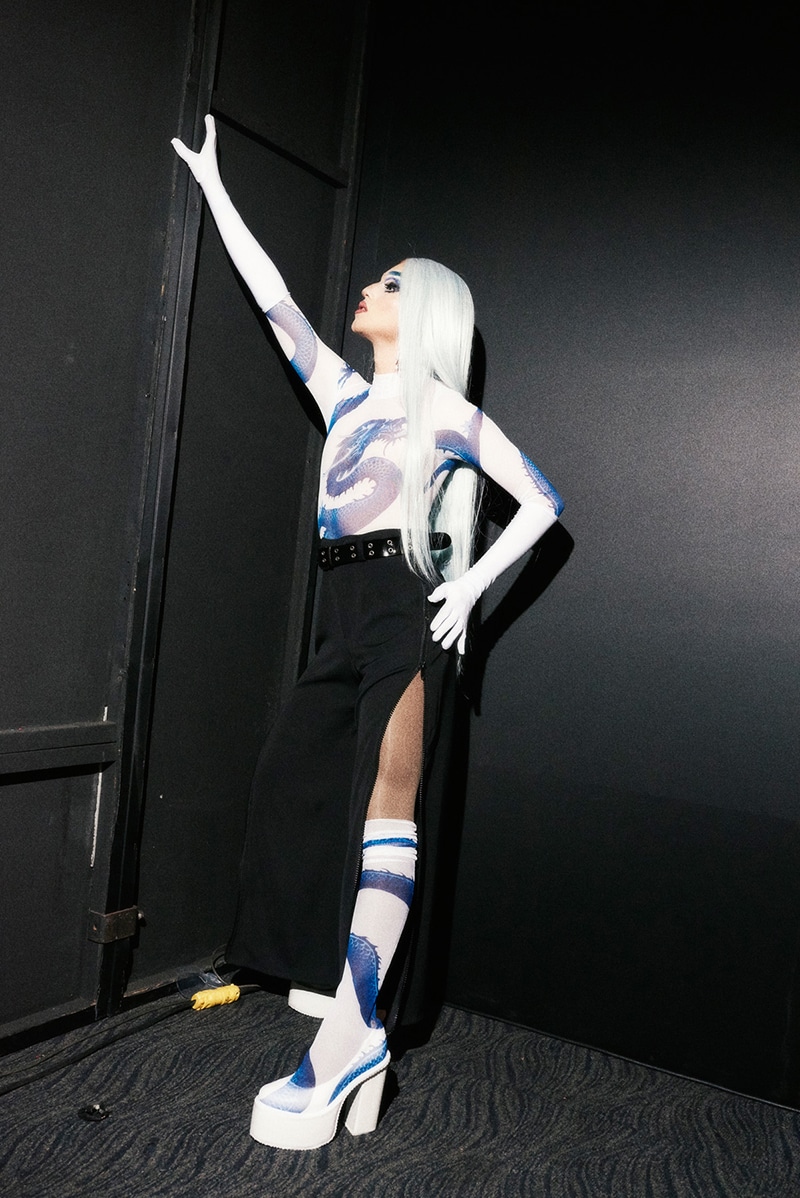 Did you almost feel empowered, when you hit the catwalk?
Not "almost." I felt extremely empowered. Whenever I'm Mónica, I feel much stronger – that said, having those lights pointed at me, cameras rolling and flashing away, and fashion experts judging me was an even so big boost.
You mentioned that you were "honored and grateful to be part of this social challenge, as it's undeniably flattering seeing how people embrace new mentalities." How much of an influence do you reckon you made through such a bold move?
The experience after the runway has indeed been rewarding. Hundreds of people have shown me a huge amount of support through messages, comments, likes, calls, and whatnot. I think that the local queens have been the most excited about this, since – citing one of them,- "a win for one is a win for all of us." The fact of having this kind of visibility for drag in our community is a huge step. We are still treated as an outcast, so being part of one of the most important and elitist events of Colombia's cultural agenda is definitely something ground-breaking.
Let's touch upon socialism and identity: how did these perceptions change for you, on your inner path of rediscovery as a drag?
My rediscovery as a drag has been a long, personal process. I think every day I get to learn something new about Monica, and I try to nourish her creative side. Within, I feel it's been a relentless fruition in which I motivate and inspire myself, hugely projecting who I am both as a person and artist.
What's your major standout point?
My major standout point would be that place where Nicolás and Mónica meet. They're two opposites, but in a weird way, they mix and complement each other masterfully. As Nicolás, I have a long track record of working alongside fashion and creative businesses. To top this off, I've also been appointed an editor for some local fashion and art magazines. Everything that exists in Nicolás' head is then represented aesthetically in Mónica DiWhisky's body – her face and her overall attitude. Professionalism is very important for both of them, specifically when it comes down to come up with imperative decisions. Therefore, they both celebrate a very unique kind of roles.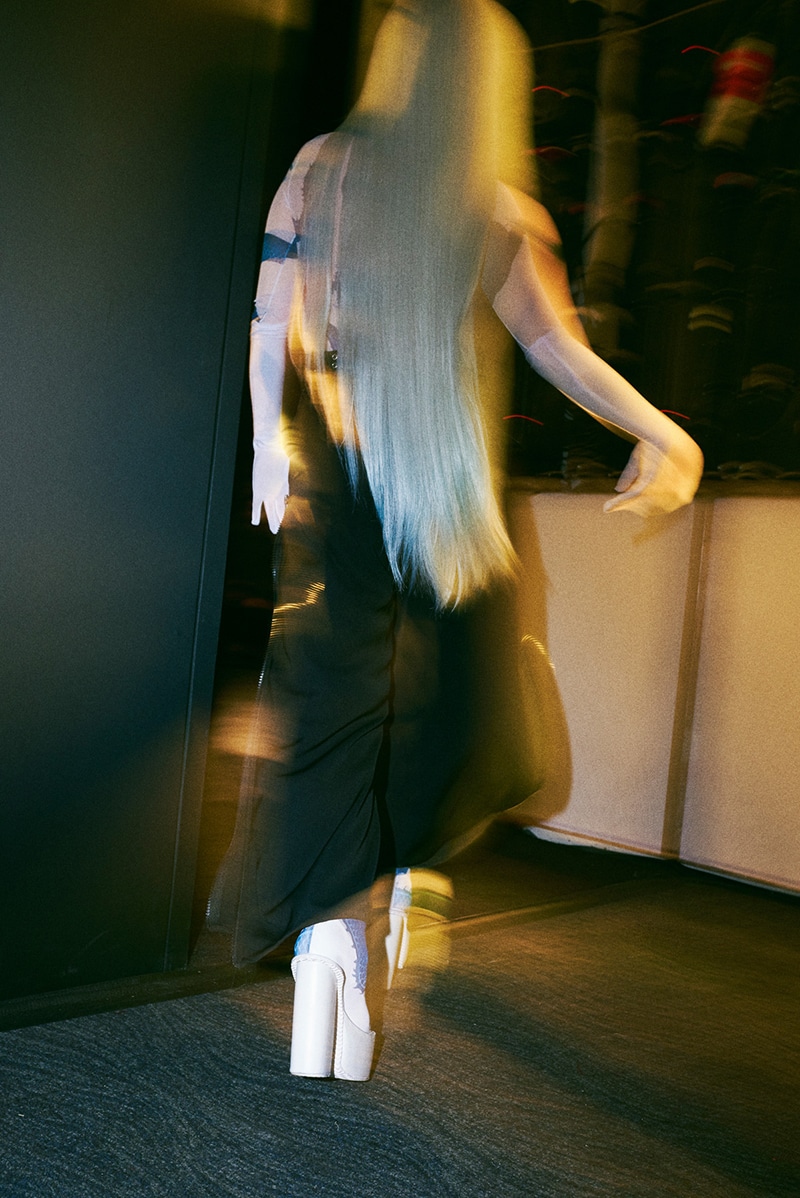 How are you perceived through social media? Do you get trolled for being and doing you? If so, how well do you dwell negative criticism?
Negative comments haven't been that bad at all! I would say five comments at the utmost. Honestly, my social media channels are filled with people who admire what I do and who show me their support in so many ways. I haven't had to deal a lot with haters, but I think the best advice I can give out is to keep educating people by ignoring those who struggle with change, and those who have nothing but hate to give.
Biggest hopes for future generations?
We might be leaving a pretty fucked up planet in the hands of our future generations when it comes down to environmentalism. But what I can say is that the world is definitely responding to social change. From my side, being Colombian, I can assure that new generations are getting the chance of living in a more globalized world, where new perceptions of gender, identity, and sexual preference are being received more openly.
I hope people from all generations can continue embracing a change in diversity by celebrating it more.
Keen to offer any pieces of advice to our audience?
Live and let live. Don't deny yourself from what might differ from the norm. Be curious and, by all means, inform yourself about transformation. Say YAS to change!
What's the next big thing you've got lined up?
For now, I want to cherish this big step and search for new projects while I keep perfecting my drag-self. Also, I would love to incur in the world of acting (even if, the way I see it, I'm already living my own drama show.)
Wish to express any final words?
Thank you so much, Fucking Young, for giving me this opportunity! I've been a loyal reader of this publication for many years, and it's personally my favorite. Being able to have my say aligned with the content you create is just fantastic!
Stay in touch with Monica on my Instagram account @monicadiwhisky and Le' Zapatiere @lezapatiere, 'cause it's gonna be juicy.