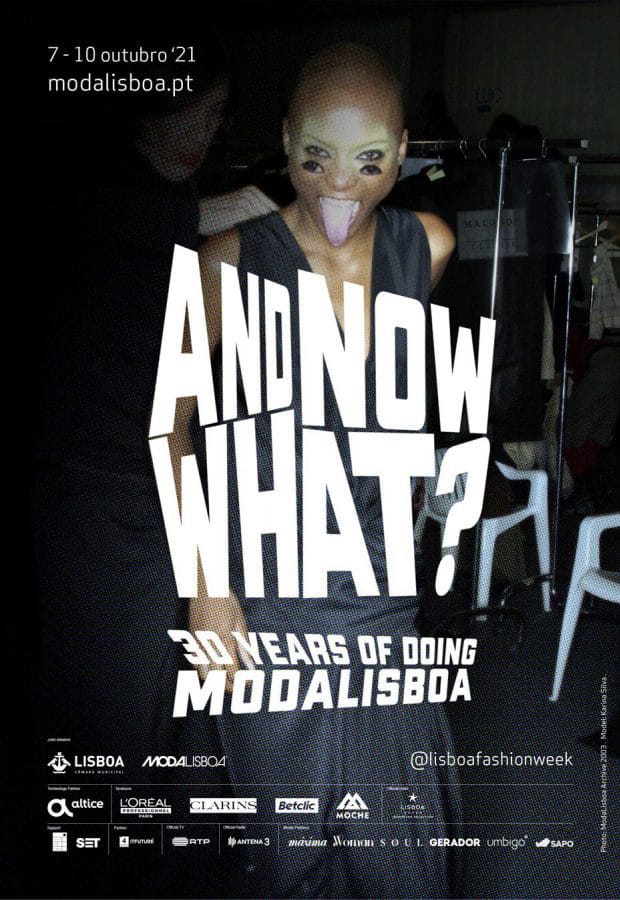 2021 marks a milestone for ModaLisboa: its 30th anniversary. Instead of delving into the past for inspiration and answers, they ask only a question: and now what?
"At these times – of birthdays and landmarks – retrospectives, status points and promises of future projects are normal. But that's not enough for us. We were never the type that longs for the past. And even though it is true that Fashion looks back, it is in the future that finds its oxygen – after all, it has always been, Fashion has always lived ahead. So it seemed like a logical step to delve into our three-decade archive looking for clues, for all the times we brought about change, the times we made the audience tremble, the times we were too young. But from these endless hours of research, instead of leaving with a bag full of memories, we left with a question: and now what?"
From October 7th to 10th, ModaLisboa AND NOW WHAT?, in co-organization with Lisbon City Council will occupy, for its 57th edition, two well-known but distinct places in Lisbon: Estufa Fria and Capitólio. Once more, without imposing a season, the collections of the Portuguese Fashion Designers will be presented in a four-day event, completed by talks and workshops. As it happened in October 2020, and after an exclusively digital season in March 2021, the Fashion shows will have once again an exclusive in-person audience, and it will be in ModaLisboa.pt and in the ModaLisboa apps that the public will have unlimited access to all Lisboa Fashion Week content.
The designers presenting their collection at this edition of ModaLisboa are:
ALEKSANDAR PROTIC
BÉHEN  LAB
BUZINA  LAB
CARLOS GIL
CAROLINA MACHADO  LAB
CONSTANÇA ENTRUDO  LAB
CRAVO  WORKSTATION
DUARTE  LAB
FILIPE AUGUSTO  WORKSTATION
FORA DE JOGO  WORKSTATION
GONÇALO PEIXOTO
HIBU  LAB
JOÃO MAGALHÃES  LAB
KOLOVRAT
LUÍS BUCHINHO
LUÍS CARVALHO
NUNO BALTAZAR
NUNO GAMA
OLGA NORONHA LAB
RICARDO ANDREZ
RICARDO PRETO
SASKIA LENAERTS  WORKSTATION
VALENTIM QUARESMA