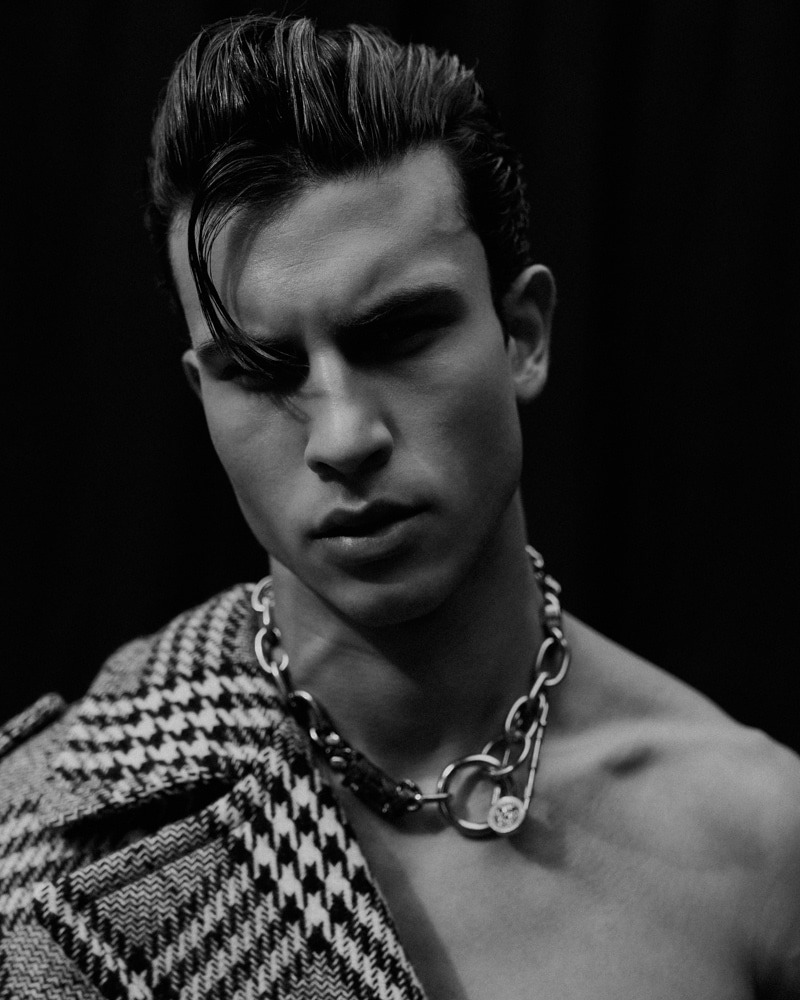 Before we get deep-down on this, let's begin with the basics. Could you introduce yourself to us?
Hey-up! It's Mattia Narducci here. I've just turned 23 and I'm from Piacenza, a city in Emilia Romagna, but I'm based in Milan, where I live now.
Three words that describe your best self are…
I think that the best three words that describe me are: Ambitious, determined, and humble.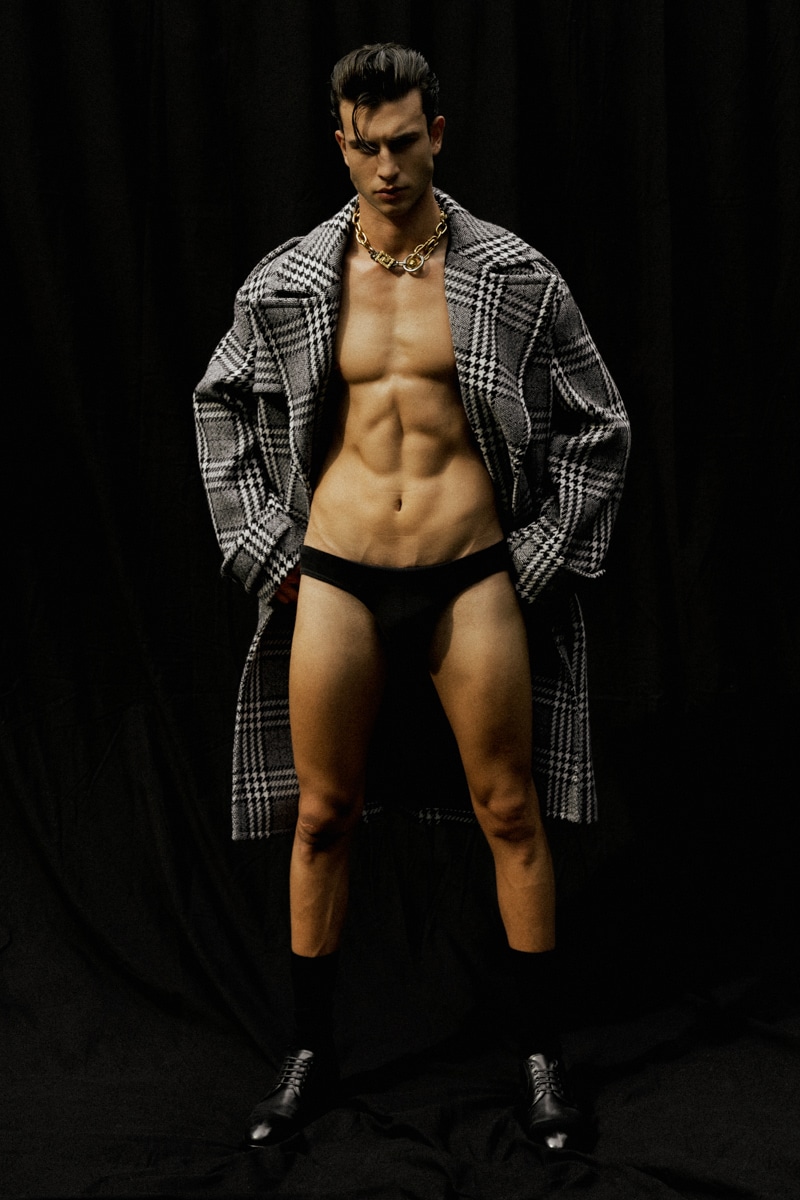 How did you venture in the fashion industry? 
My adventure in the fashion industry started three years ago when the girlfriend of my cousin, as she worked in a small agency in Milan, asked me if I want started to be a model. It was not an easy decision because I had just started university and just to do the casting, I would have had to skip many lessons and hours of study. However, if I look back in time, I think it was one of the best choices I've made in my life.
What does fashion mean to you?
Fashion for me is an important part of my daily life. it's a job and a way of life.
Who's been the dream client to work with?
All my main clients already represented a dream to be able to work with them at the beginning of my career, now one of my dreams is to work for Tom Ford which I have always admired a lot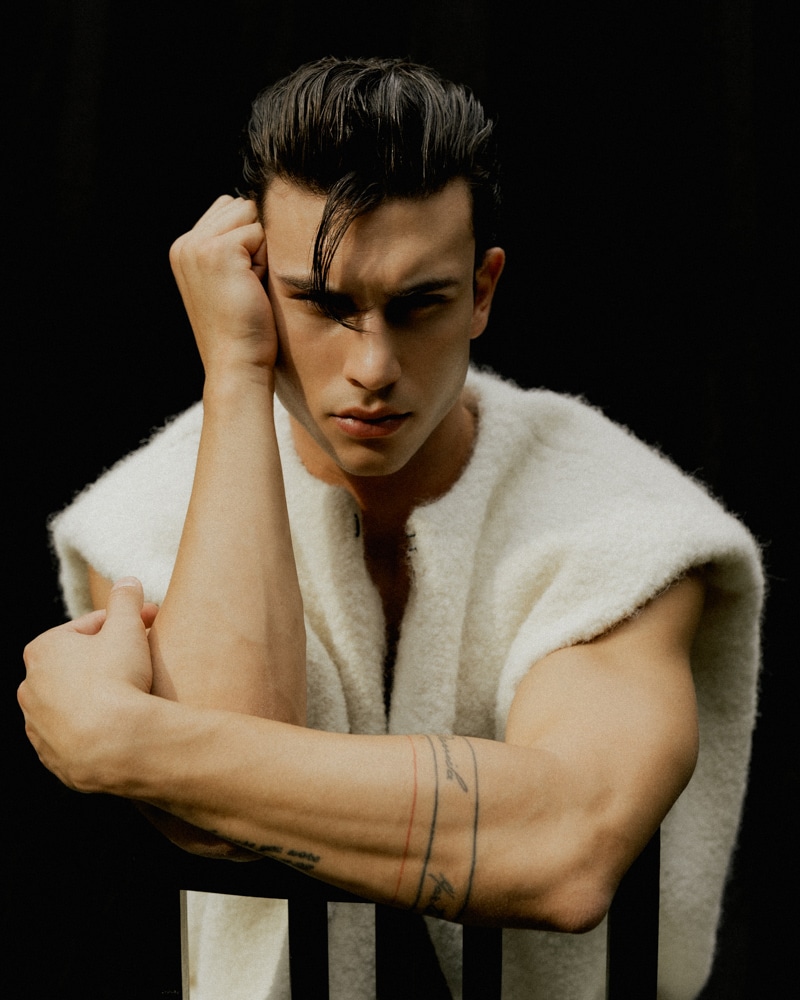 Favorite experience thus far?
The best experience of my career was a year ago when I shot a worldwide campaign with my close friends. the first part in the desert and at the Cesar Palace in Las Vegas while the second part in Los Angeles. it was an incredible experience because I was lucky enough to be able to see two beautiful American cities and work together with my best friends.
Has education been an imperative cornerstone in your practice? 
Education is a key part of life in general and in all jobs. Also, in this work, I think that education and humility will always pay off in the long run.
How's it been for you since the start of your journey? Did you encounter any major hindrances when you first started out in fashion?
Yes, at the beginning of my career it was not easy to start off, because I didn't know how the fashion world worked, so at the beginning, I started working with smaller clients until I slowly reached the top brands in the industry. I also received many "no" which motivated me to improve myself more and more.
How do you react to trolling and online criticism?
I have never given importance to criticism that was not constructive for my career. I think most people on social networks criticize only out of envy.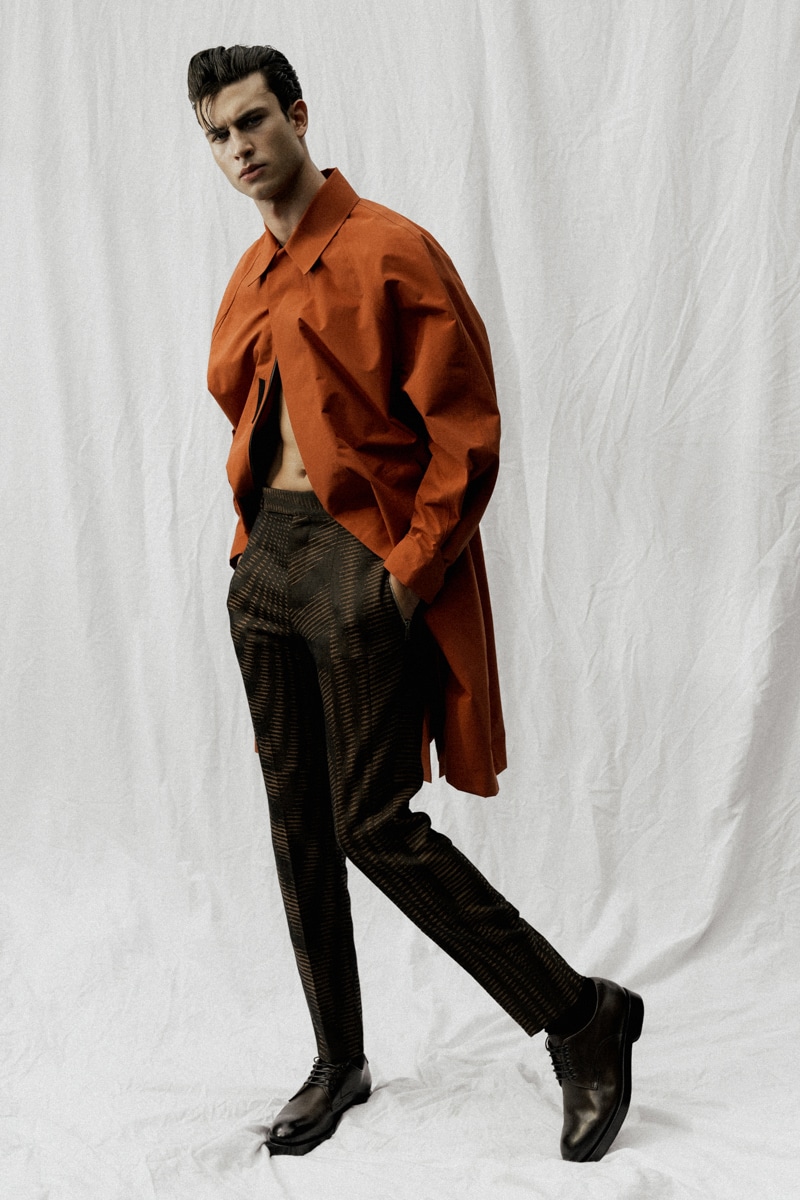 In an era spewed by digitalization and social media appearance, being constantly exposed to the public's eye must result quite daunting, especially with the level of saturation present in such field. In a nutshell, what are your key thoughts in regard to the whole Instagram thing?
I believe that Instagram has many positive and many negative aspects. many people no longer live the experience but are only interested in posting the photo to flaunt what they do. I only post things related to my jobs and my business trips.
Do social media propel your identity? Or do they destabilize it in a way? 
I've always tried to be myself on social media, posting only content that truly interests me and represents my work. Certainly, stimulate me to try every day to bring content on my channel that can make people understand what this job consists of and help young people who want to pursue this career.
Could you say that spending plenty of time on social media does affect your self-esteem?
No, on Instagram I only follow the people I know and the people I admire who encourage me to improve on a daily basis.
Do you feel somewhat empowered through your social media channels? If so/not, how come?
Yes, I feel empowered through my social media channels because I can reach many people with my content and thus show and tell the world in which I work.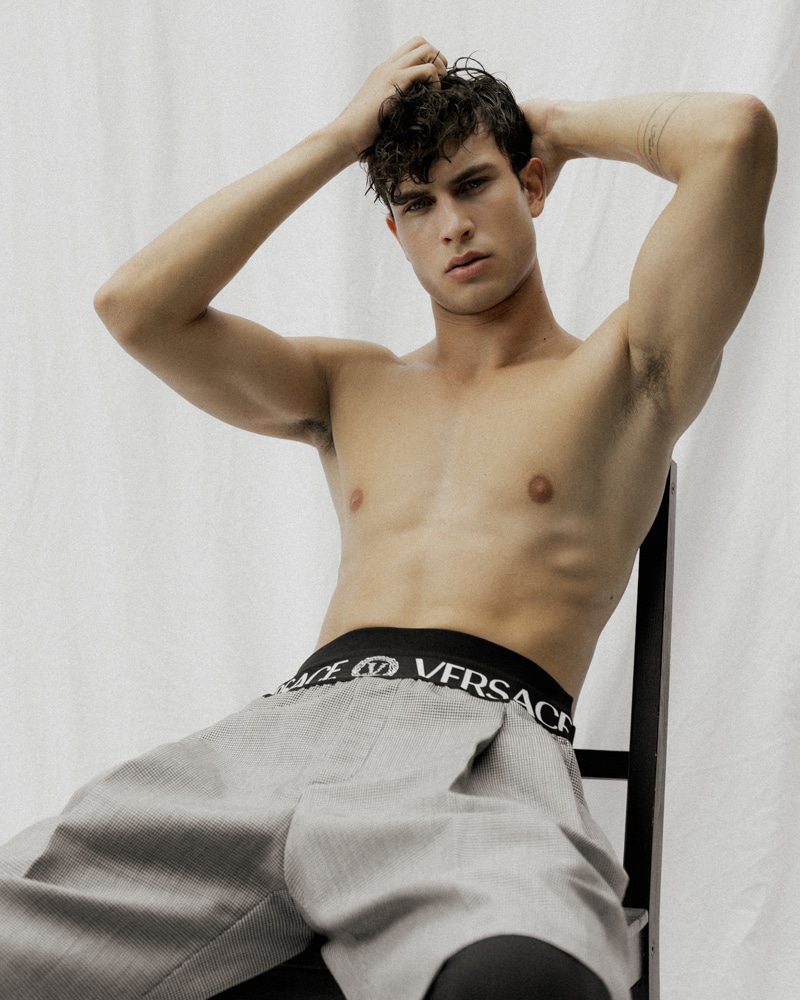 I imagine that due to your kind of occupation, you tend to travel a lot. What's your favorite city and why? 
Yes, I traveled a lot for work, and I was lucky enough to visit many cities and see different cultures. My favorite city is New York, I love the lifestyle of this city, I have many friends who live there, and I can't wait to spend a few months in the big apple.
If you could pause time and go back to a specific era. What would it be? And why?
I would like to go back to the '80s because I love disco music.
What's been the most gratifying aspect of your career thus far?
Seeing my face on the biggest billboards around the world has been one of my greatest satisfactions so far.
What do you wish you could have done differently throughout your journey?
At the moment I have no remorse, I would do exactly everything I did, the only thing maybe is that I would have changed some agencies more quickly.
Any major inspirations?
I hope to take my name higher and higher by getting noticed by other big brands I dream of working with, shooting more editorials, and improving as an actor
What are the biggest obstacles you've had to deal with?
Learning to pose and stand in front of the camera was not easy because at a certain point you find yourself working with models who already have some experience and therefore you are forced to learn quickly to be at their level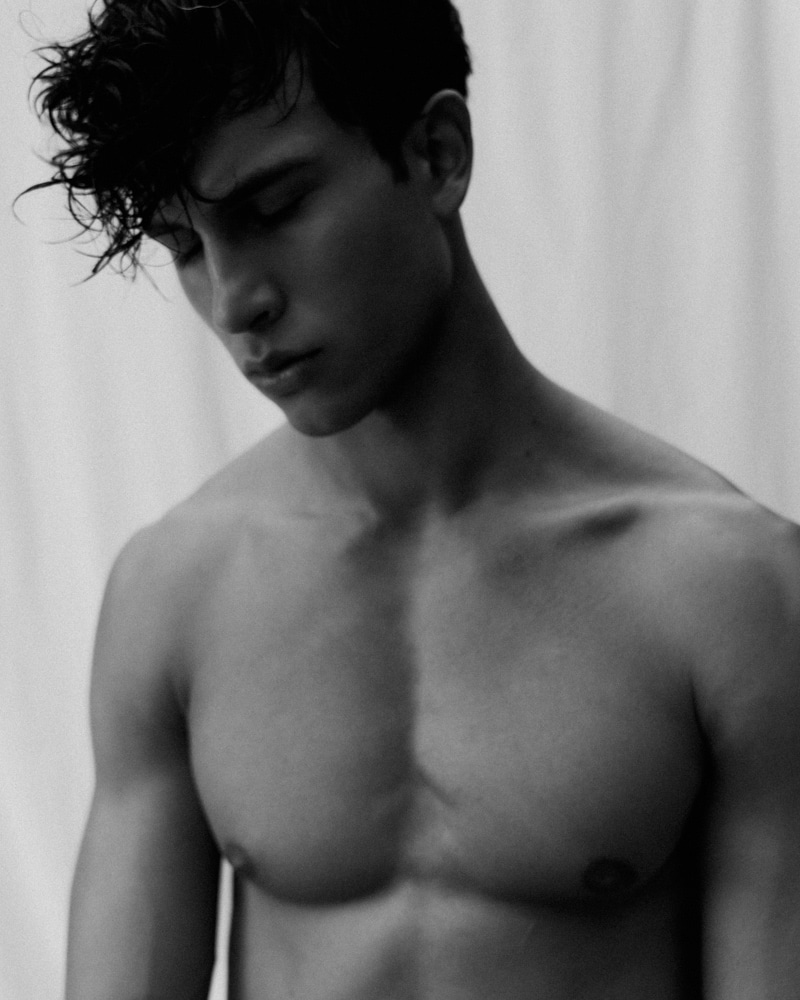 Who would you like to be remembered for?
I would like to be remembered as one of the few Italian models to have been successful, and that has left an important mark in this sector, but the road is still long, but I am not giving up.
What's the wisest lesson you've learned about being in the industry? 
Over time I realized that beauty is important in this job but that's not all, the difference is made by charisma and personality.
Any advice to give the young wave of aspiring people, wanting to venture into your world?
To those who want to become part of this world, I would like to tell them to always be themselves and not to change for anyone. To always rely on the right people and the most serious agencies and not on those who promise in exchange for money. Improve yourself every day and always believe in it. Never give up.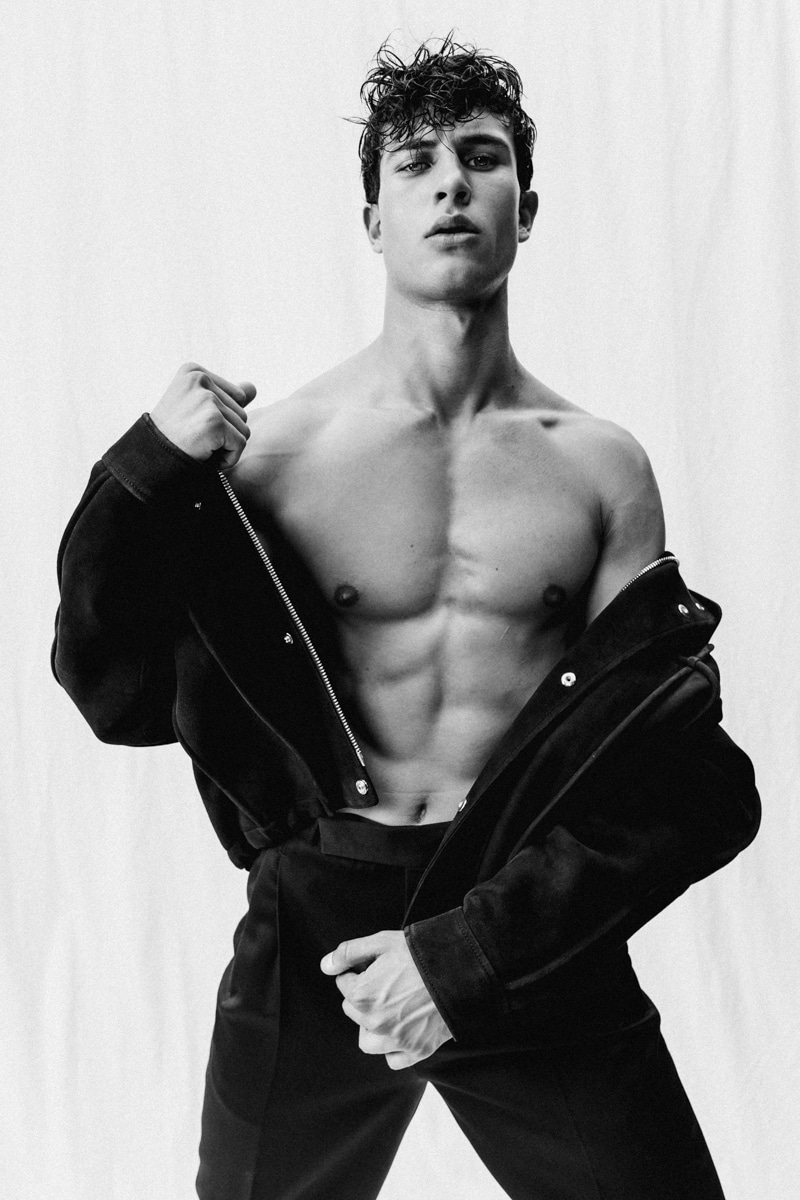 Model: Mattia Narducci @mattia_narducci
Photography: Carmelo Farini @carmelofarini_
Fashion Editor: Francesco Cuzzi @francesco_cuzzi
Hair Stylist: Carlo Ruggiu @carlo.ruggiu
Make-Up Artist: Giuseppe Tamburrini @giuseppe_tamburrini
Model Agency: URBN Management @urbnmilan
Brands: Versace, Prada, Zegna, Ermenegildo Zegna, Isabel Marant