Looking at young designers is also a look at solutions, creativity, exchanging ideas, and reflecting on what fashion is now. It is clear that the designers making up International Young Designers Contest 2020 prioritize exploring zero-waste techniques, niche markets, sustainability, and craft. It is important to imagine what type of world we want fashion to thrive in and what type of impact it should make. It is hard to be positive in the industry while many luxury brands are literally burning clothes, but there are young designers that aren't afraid to confront the problems and write a new chapter.
The International Young Designers Contest gathered talents emerging fashion designers from Europe, who have been nominated as the best young fashion designers in their countries. This edition we missed exchanges and conversations in person as the competition was held online this year, but it also gave us the chance to reflect in an industry that is usually pressed on time. IYDC 2020 is organized by the Ukrainian Fashion Council with the support of the Ukrainian Cultural Foundation. The winner of IYDC, selected by the Jury Board, receives GRAND PRIX of USD 5 000 and the scholarship for the 3 weeks summer course at Istituto Europeo di Design in Italy or Spain. Here we take a look at the highlights from menswear.
Ahmed Nabiyev, Azerbaijan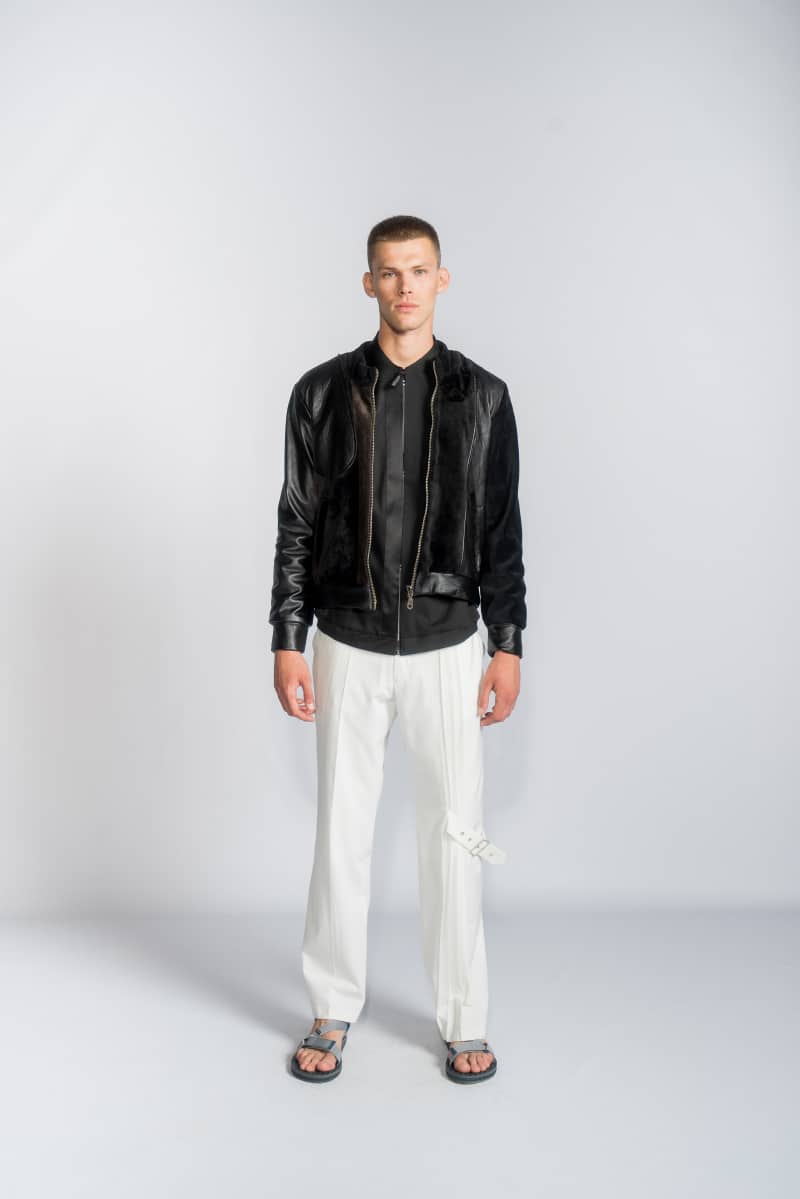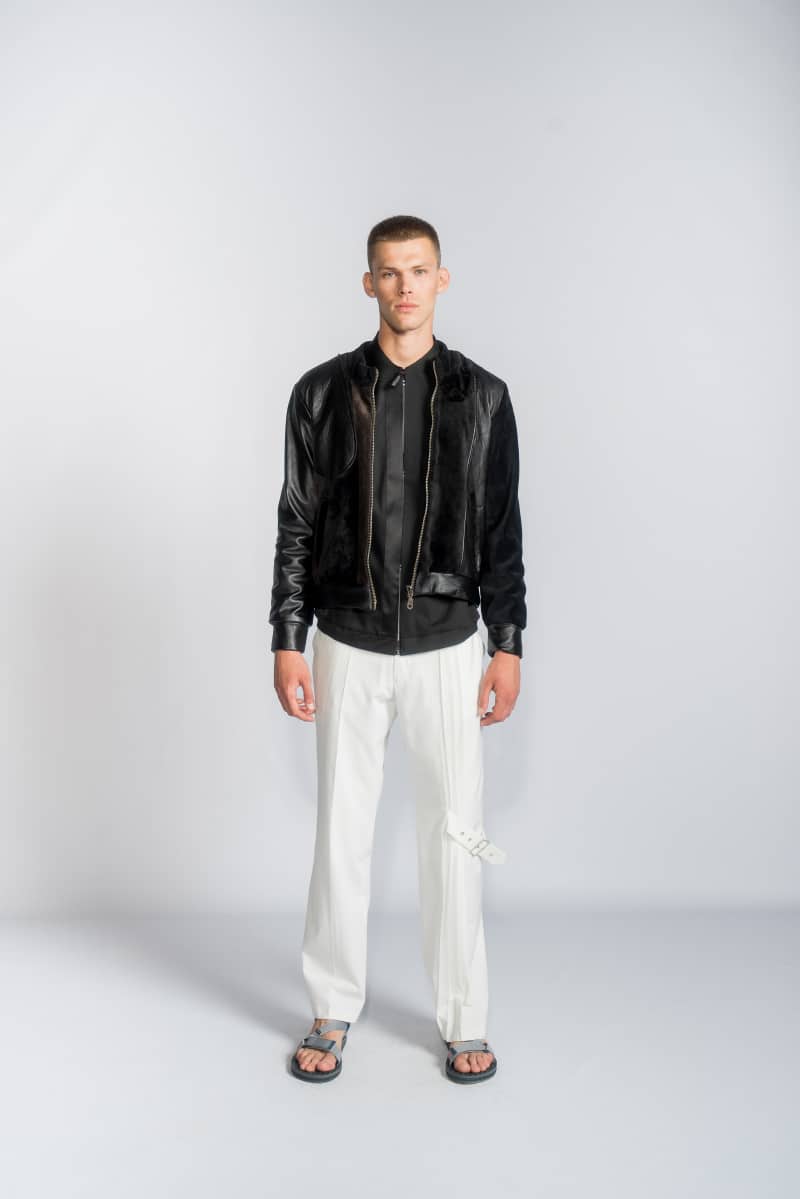 "I anticipate unavoidable alternations in the fashion industry in the nearest future. The current events will most definitely urge people to change their concept of what is called 'fashion'. In particular, the so-called 'fast fashion' will not be as much popular as it is nowadays. Hopefully, it will be displaced by more conscious ideas that will inherit the core values of new trends, styles and art…I want to do my best to show people that youth in Azerbaijan has something profound and interesting to share with this world."
Aleksandra Volokikova, Belarus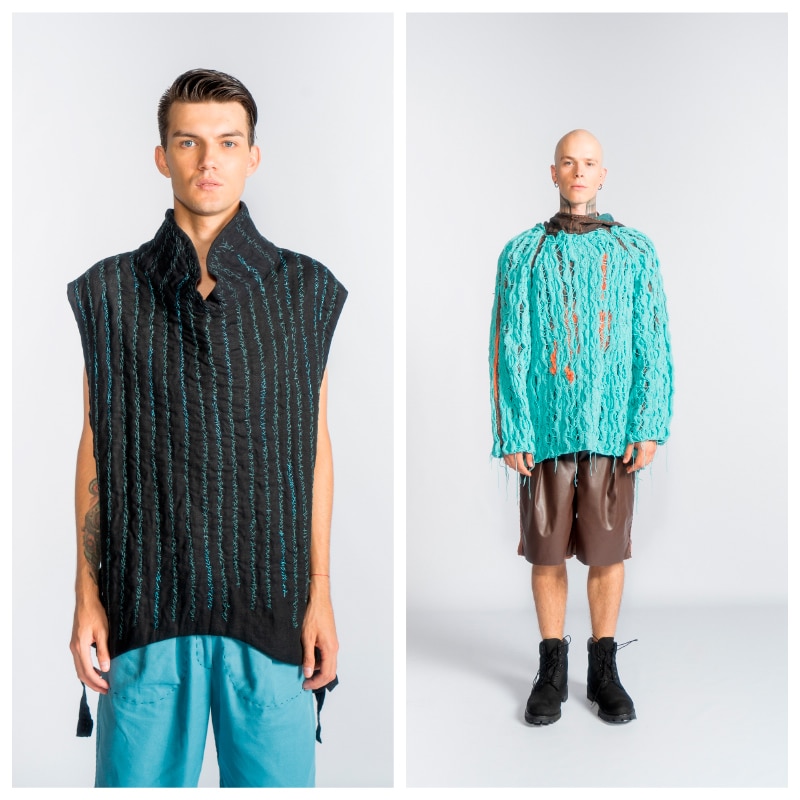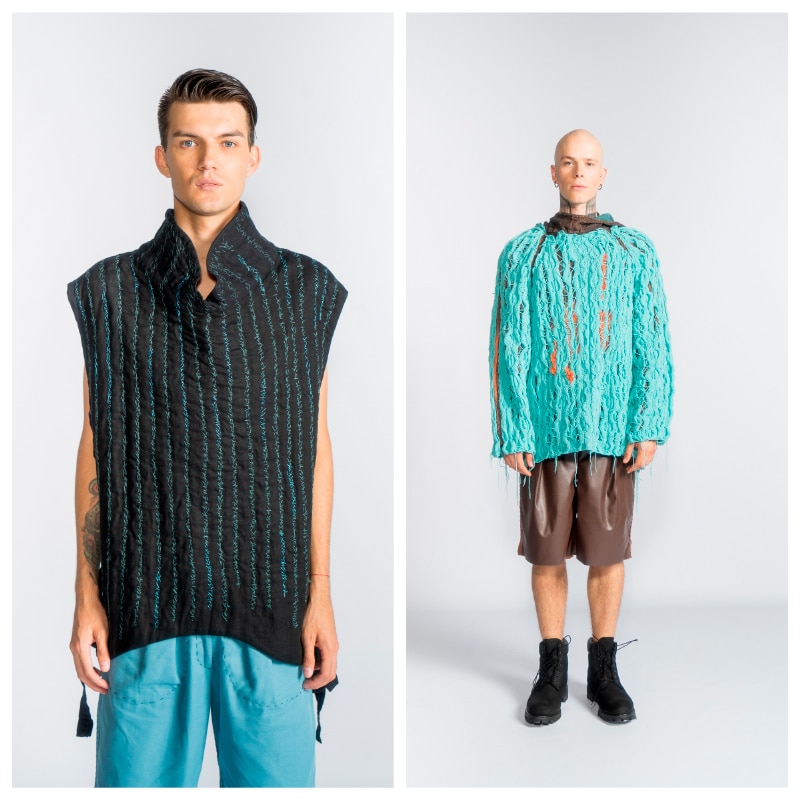 "I anticipate that fast fashion will slowly disappear together with unbridled consumption and that a deliberate one will prevail. Designers, hopefully, will strive for quality and use materials that will not negatively affect the environment."
Anita Leina, Latvia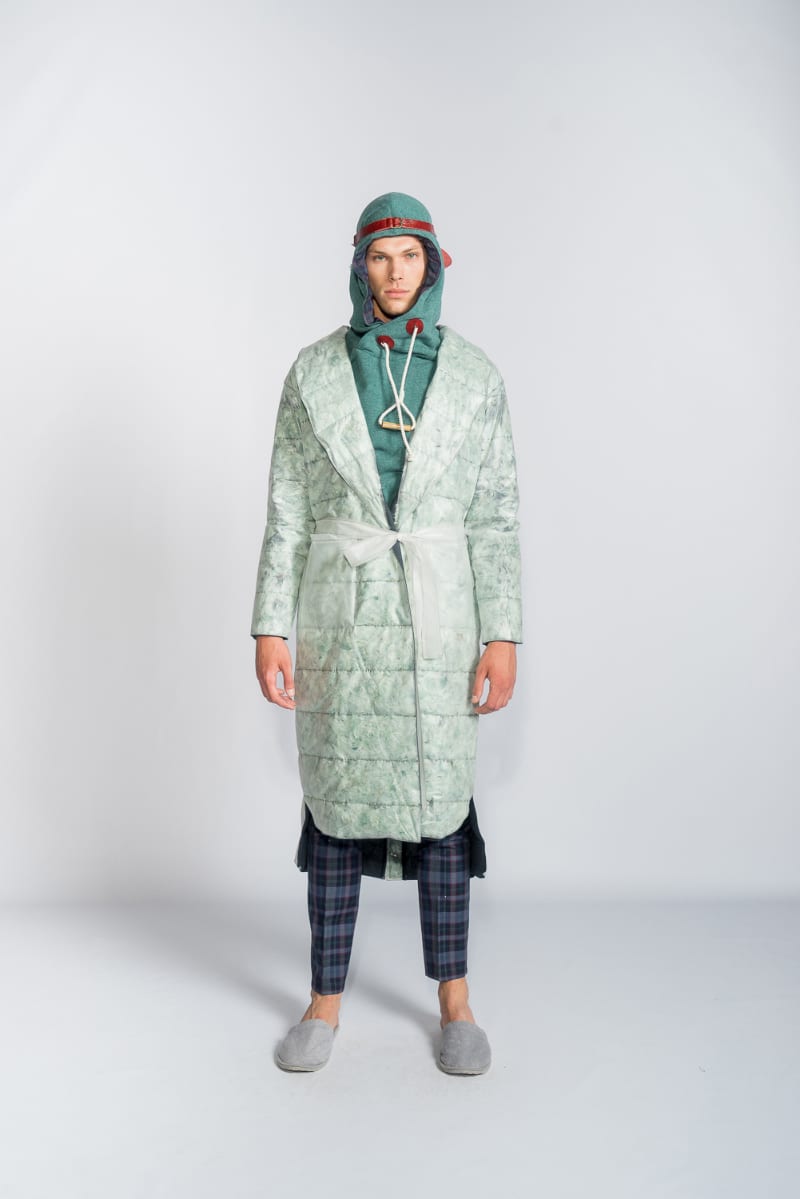 "As a professional wakeboarder and surfer in the past, I have realized that there is a niche that could be easily filled up by me as the fashion designer…By combining wakeboard and fashion I want to create a subculture with its own design elements…The portrait of the collection is an introverted surfer, the one who is usually a watcher at rave parties.
Annika Kiidron Roomets, Estonia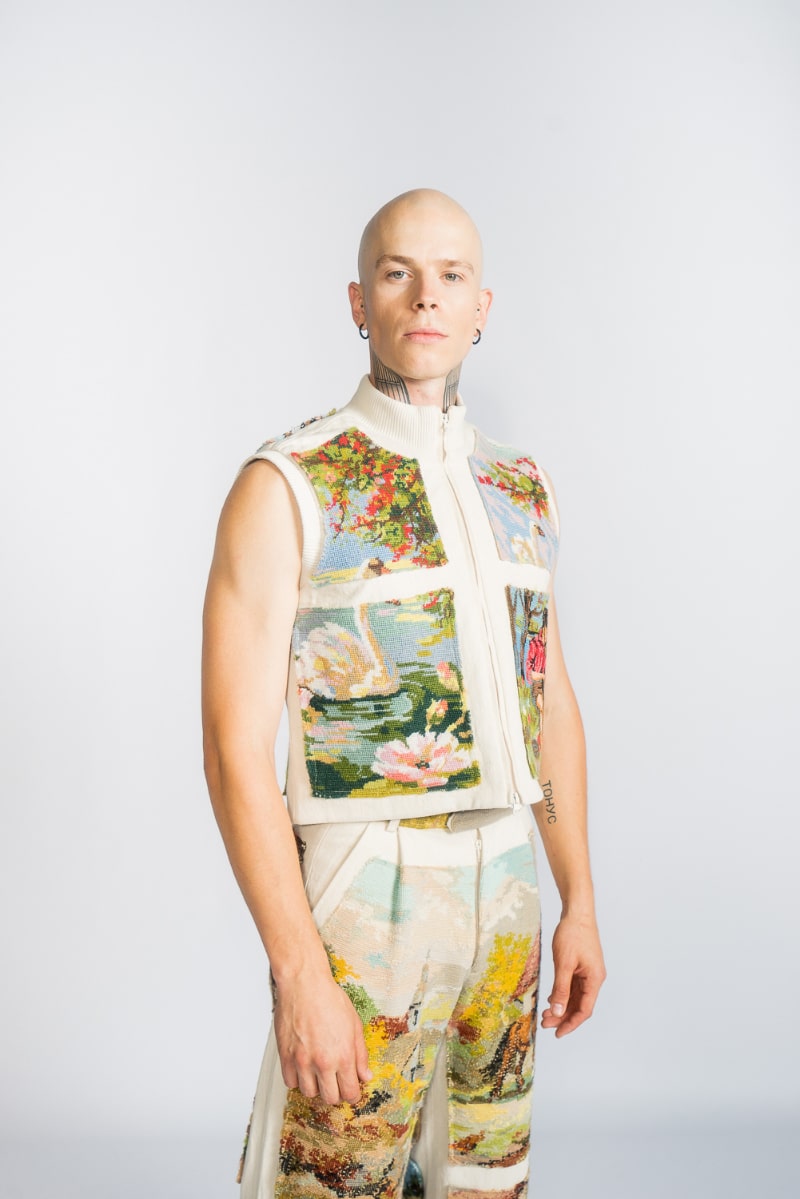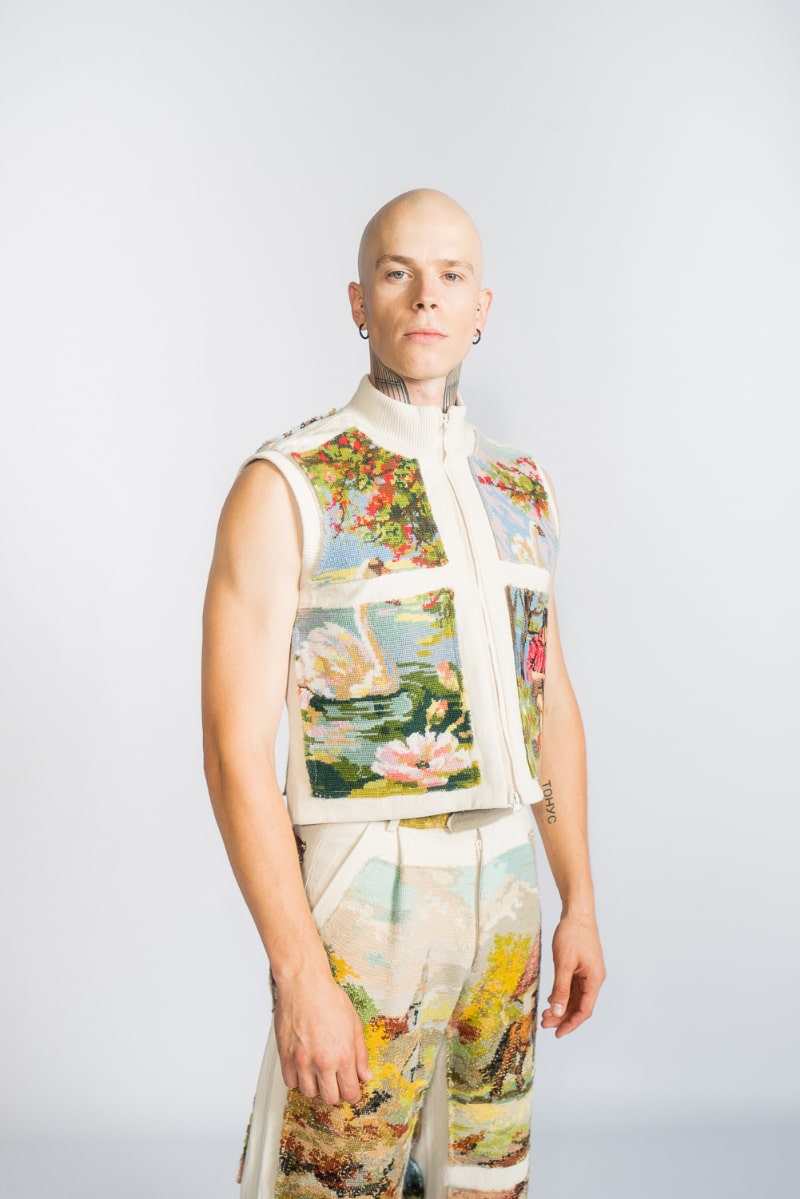 "This collection also has the rescue mission to revive forgotten and suspended pieces of textile art, to give them a new chance for life. The garments of my collection is full of dreams. Each uniquely imperfect, put together they become whole. Reuse and appreciative recycling are terms that have become common today."
Dóra Hegedűs, Hungary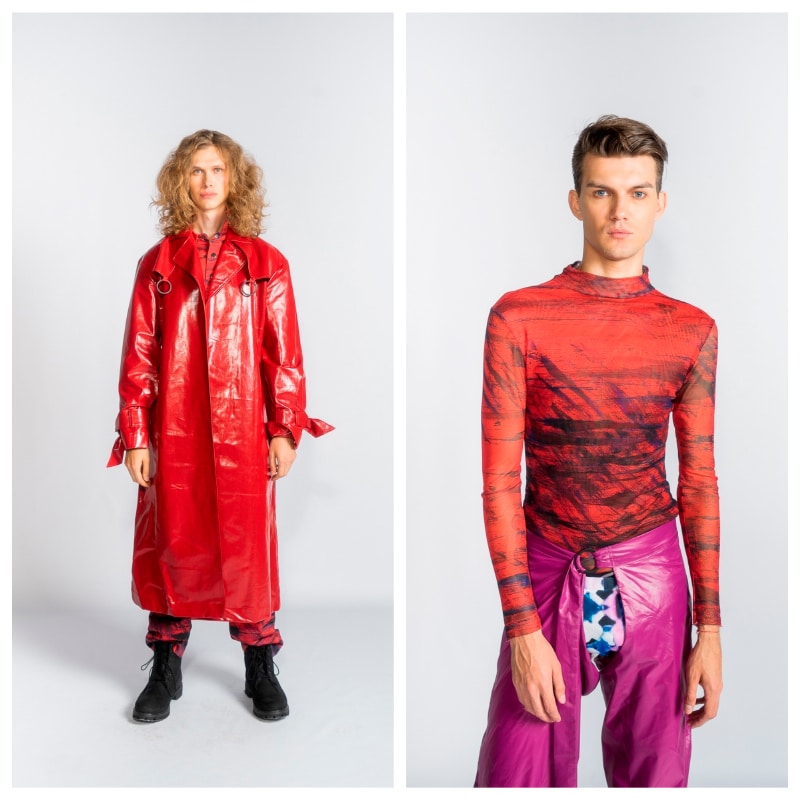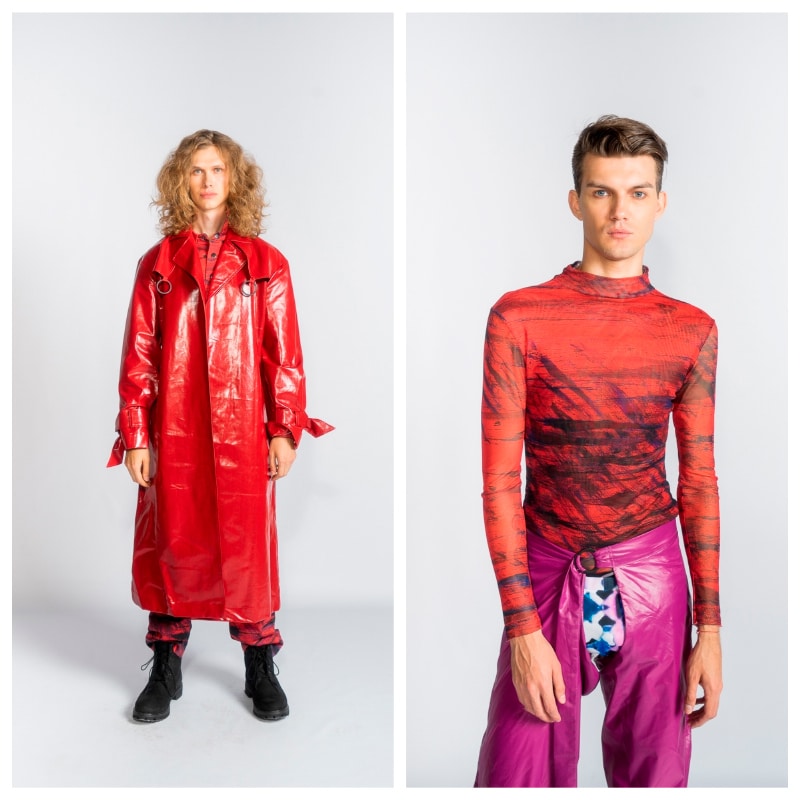 "The pandemic might change the way we consume nowadays and we will respect our environment much more…The infinite source of my inspiration is my grandma, not only because she worked in the Industry, but also her amazing stories from the era of 60s in Eastern Bloc were very inspiring."
Masa Brna, Slovenia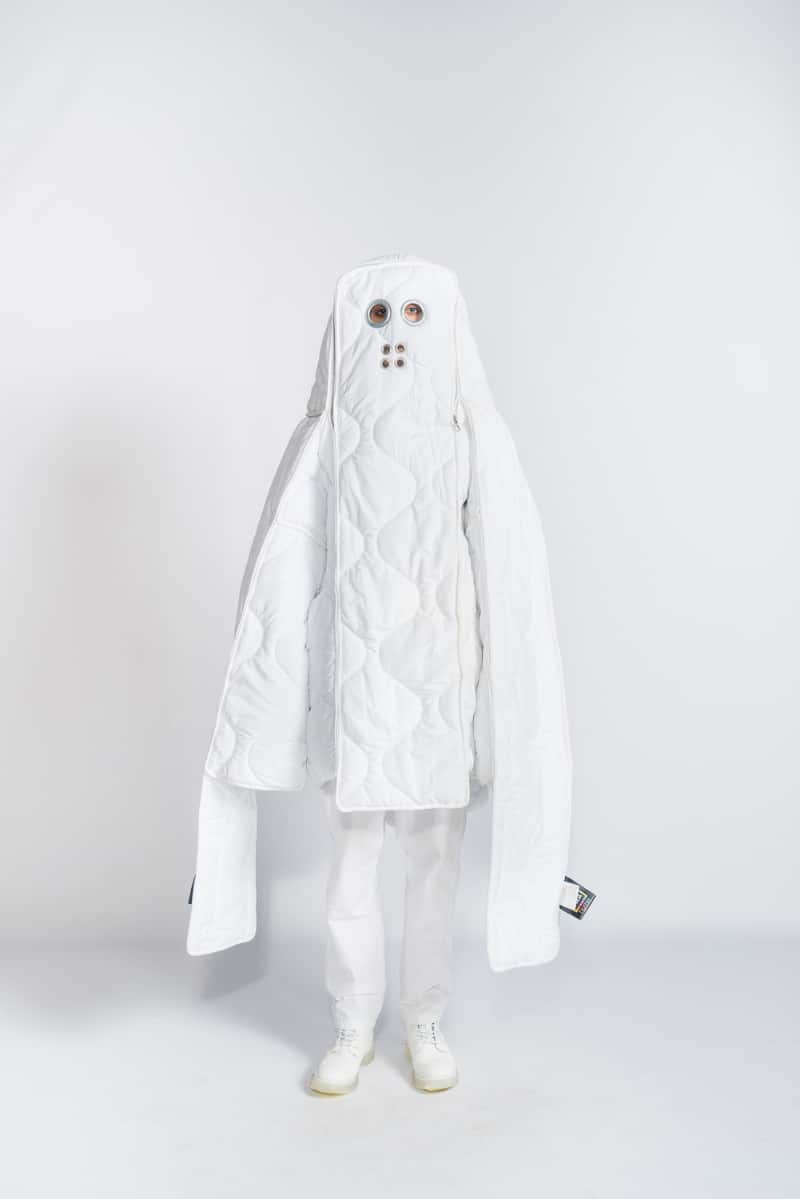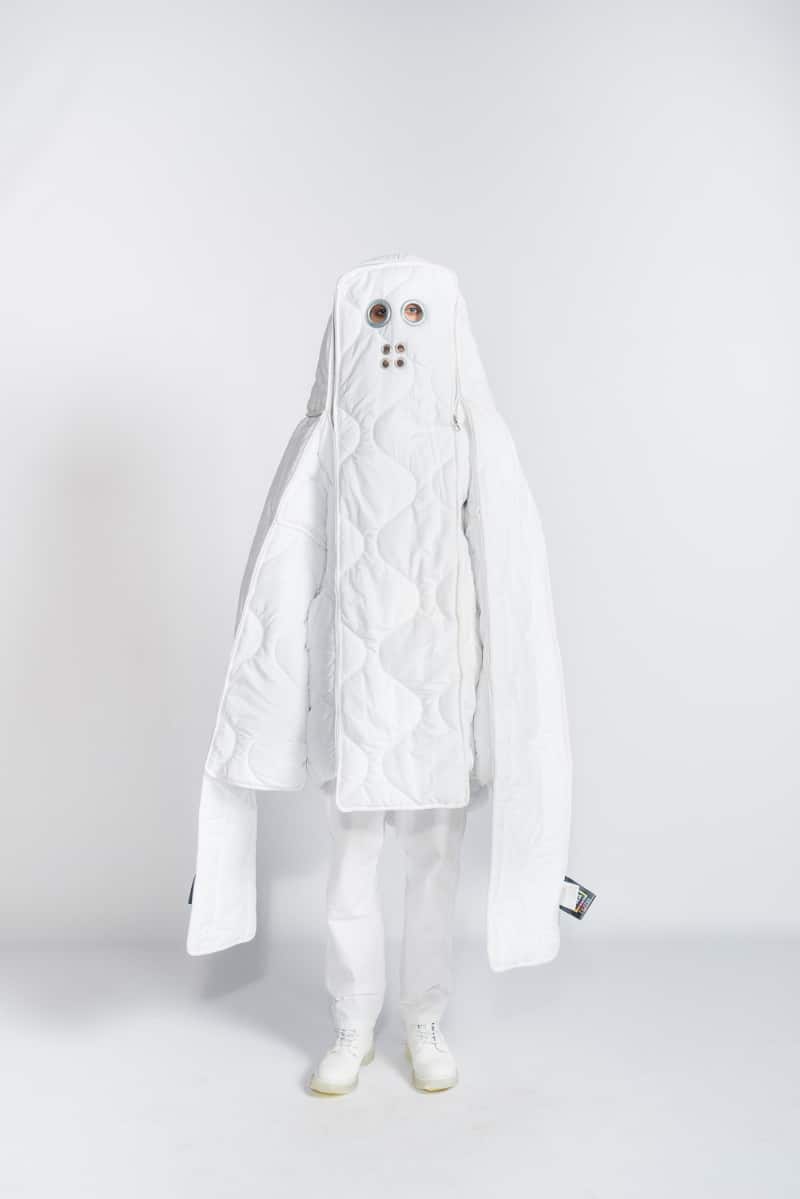 "The inspiration for the current collection came after the in-depth research into multifunctional clothing for modern, young seeking adrenaline travelers and was produced in collaboration with a local business Odeja. They provided me with waste scraps from the production of quilts. Each piece of clothing is designed to offer out-and-out protection from the cold. The garments are innovative and multifunctional, they can be transformed into a backpack, sleeping bag or hammock with just a few grips… I believe that the future of fashion is sustainable, that the garments will become multifunctional and well-made, so their lifespan can be extended."
Saimonas Tartenis, Lithuania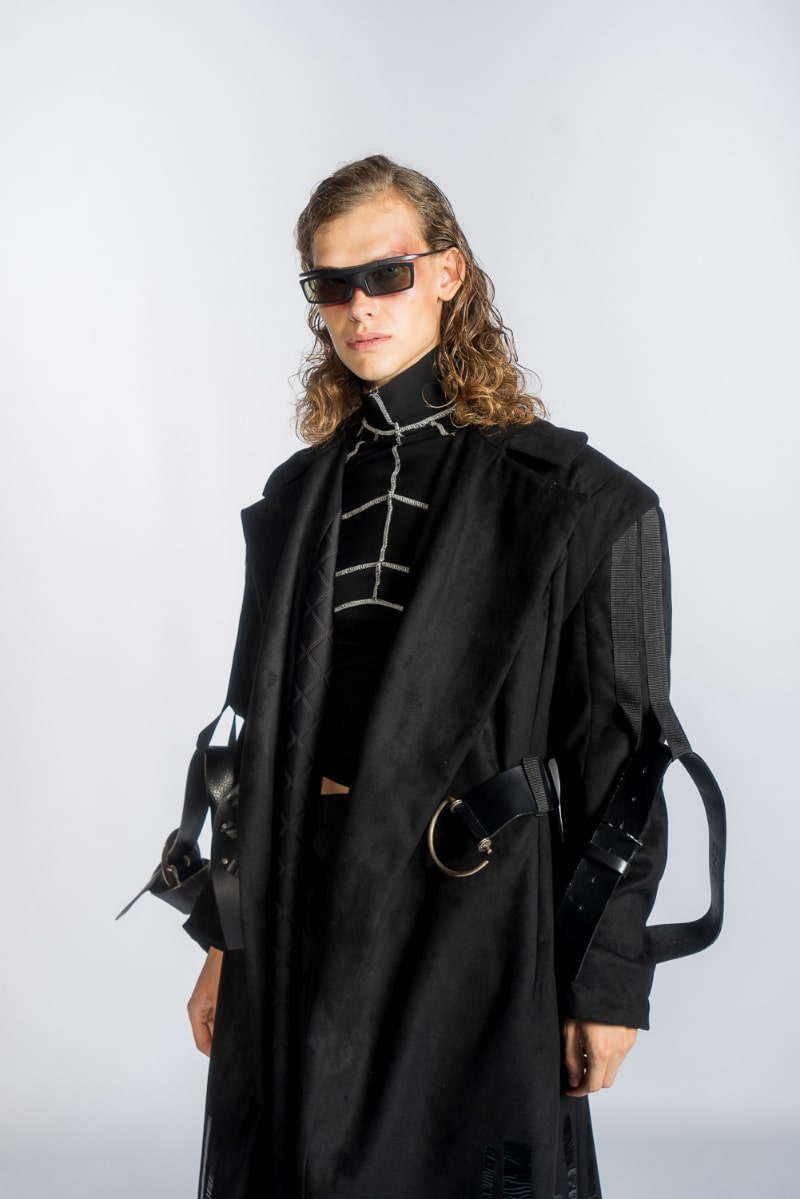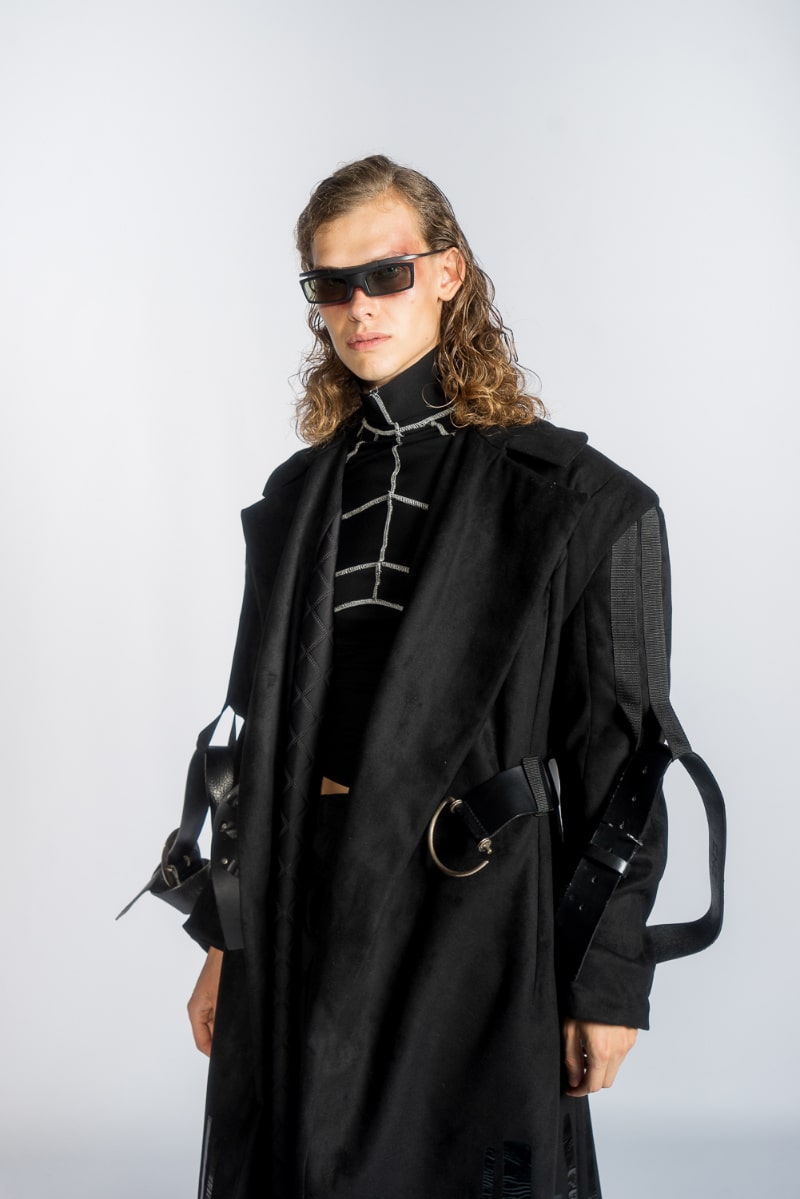 "I strive to blur the line between what is perceived as feminine or masculine but still be able to celebrate body differences. I want to inspire people to be creative, to wear what they like, not to be limited by stereotypes, to express themselves freely…My collection portrays female suppression. The inspiration came from two female rock & roll bands from different eras: THE RUNWAYS – the first rock & roll band from the '90s and THE PUSSY RIOT, a well-known Russian feminist punk-rock band. I believe that fashion and politics intertwine with each other and that designers, to some extent, act like politicians."
Victoria Scripnic, Moldova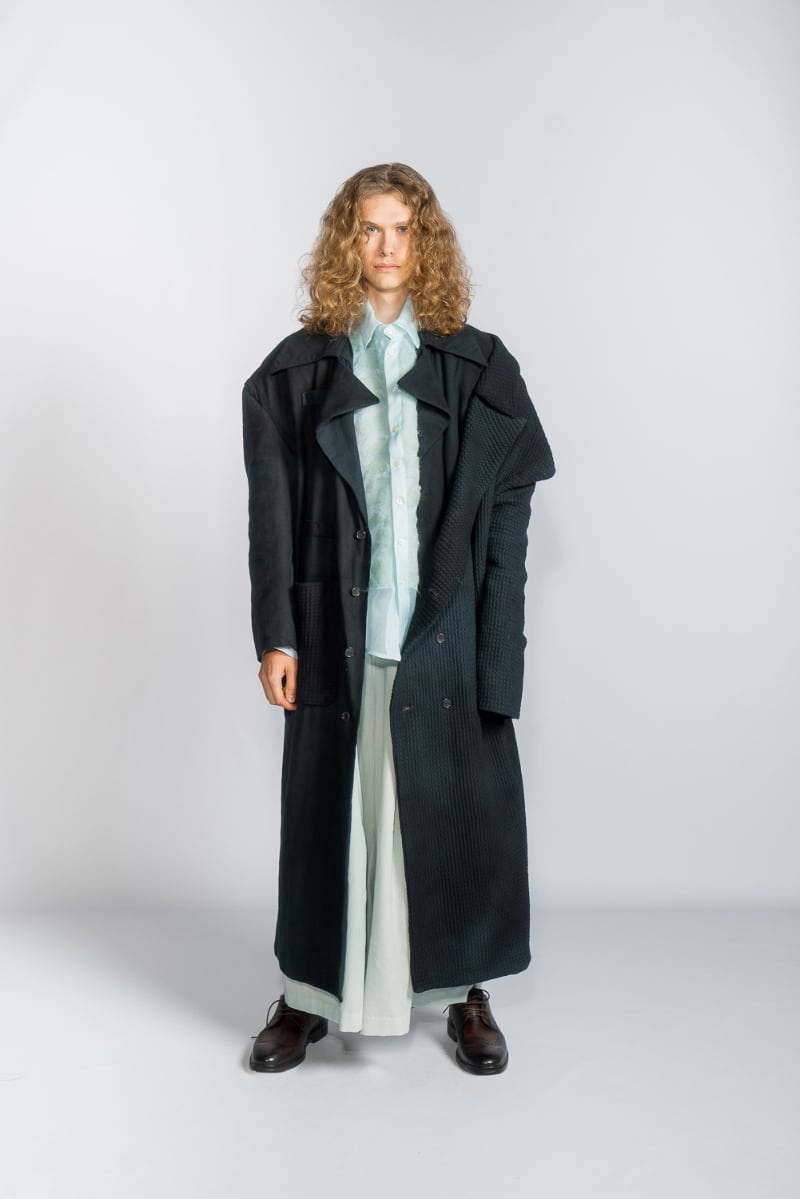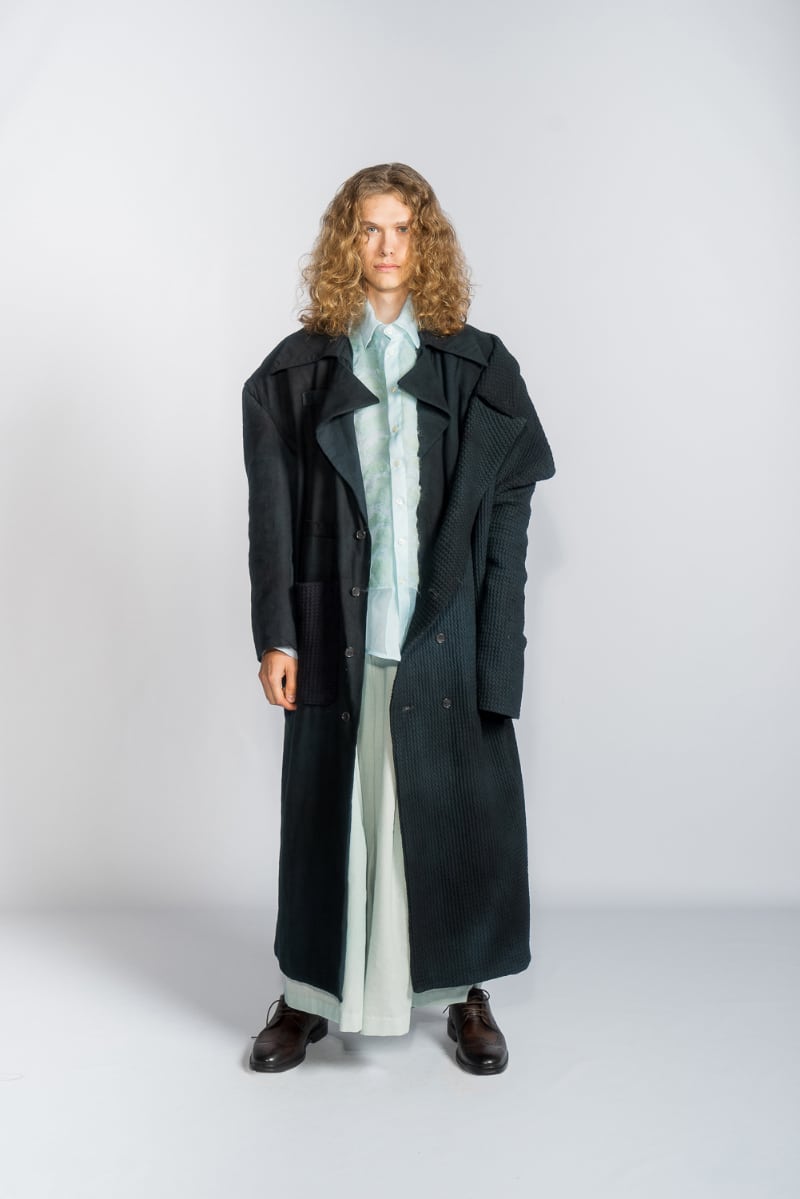 "With my "Introspective Power" collection I try to communicate the message that the best you is the real you. The current collection is inspired by the people who are true to themselves and stick to their own 'I' in any situation. I believe that knowing, who you are inside, value and appreciate your true self, is a hundred times better than wearing a false mask."